Let's dive right in. Ten gorgeous places to kayak around the world.
Turquoise lagoons. True blue lakes. Crystal clear rivers. Kayaking is the answer to gliding along quiet waters – by, beneath, and above scenic views. Like canoeing, it's a meditative sport. The rhythm of the paddle. The feeling of being one with the water.
Here are ten incredible places to kayak around the world.
Cathedral Cove, New Zealand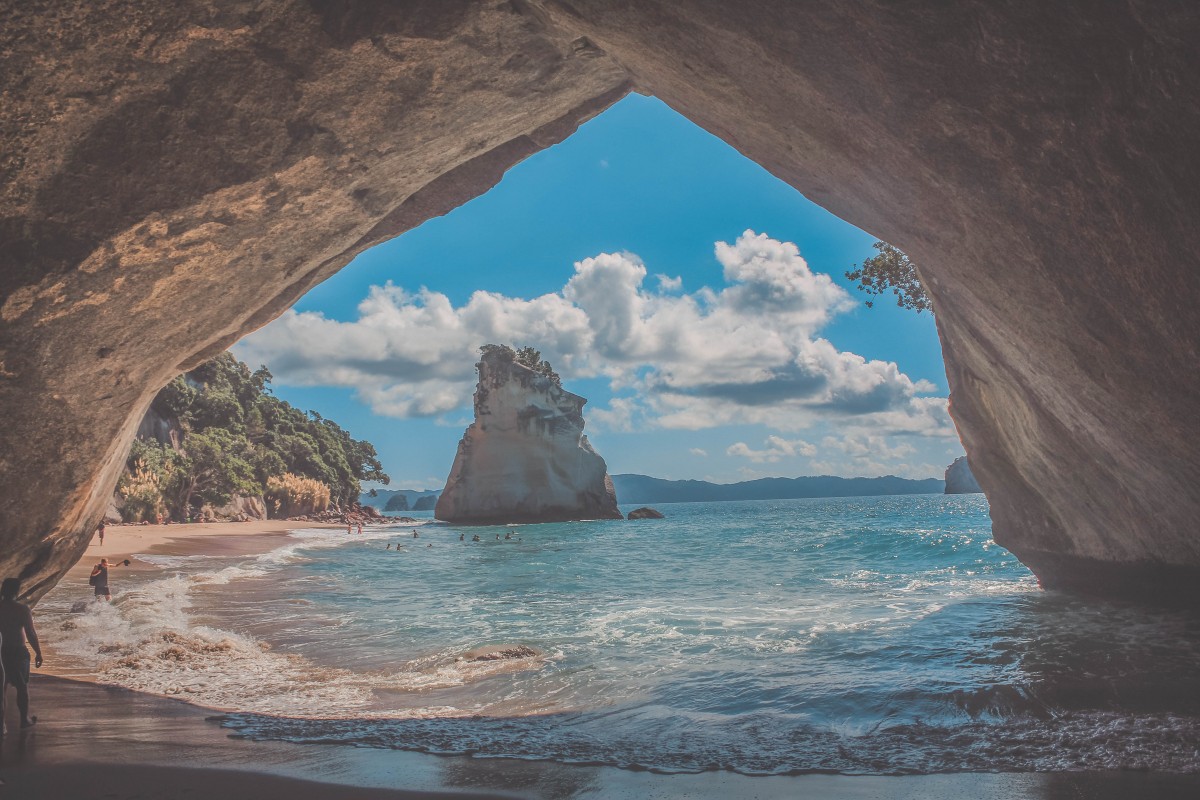 Cathedral Cove (Te Whanganui-A-Hei) has been on our bucket list since we first watched The Chronicles Of Narnia: Prince Caspian. No shame.
The stunning white cliffs and laps of waves have long been considered one of the top things to do in The Coromandel. And to get an up-close look, you'll want to paddle out onto the water (we recommend booking a kayaking tour).
This is without-a-doubt one of the best places to kayak in New Zealand.
Ha Long Bay, Vietnam
Get to know the emerald green waters of Ha Long Bay intimately on a kayak. You'll pass junk boats and fishing villages.
Ha Long Bay's gorgeous waters are a lot like a siren's song. The calm sweep of Vietnam's lush landscape looks deceptively placid. It's easy to get sucked into karsts depending on the tide. But the waters, away from the rocks and cliffs, are quite light (which is why we kept it on this list of places to kayak around the world).
Lake Bled, Slovenia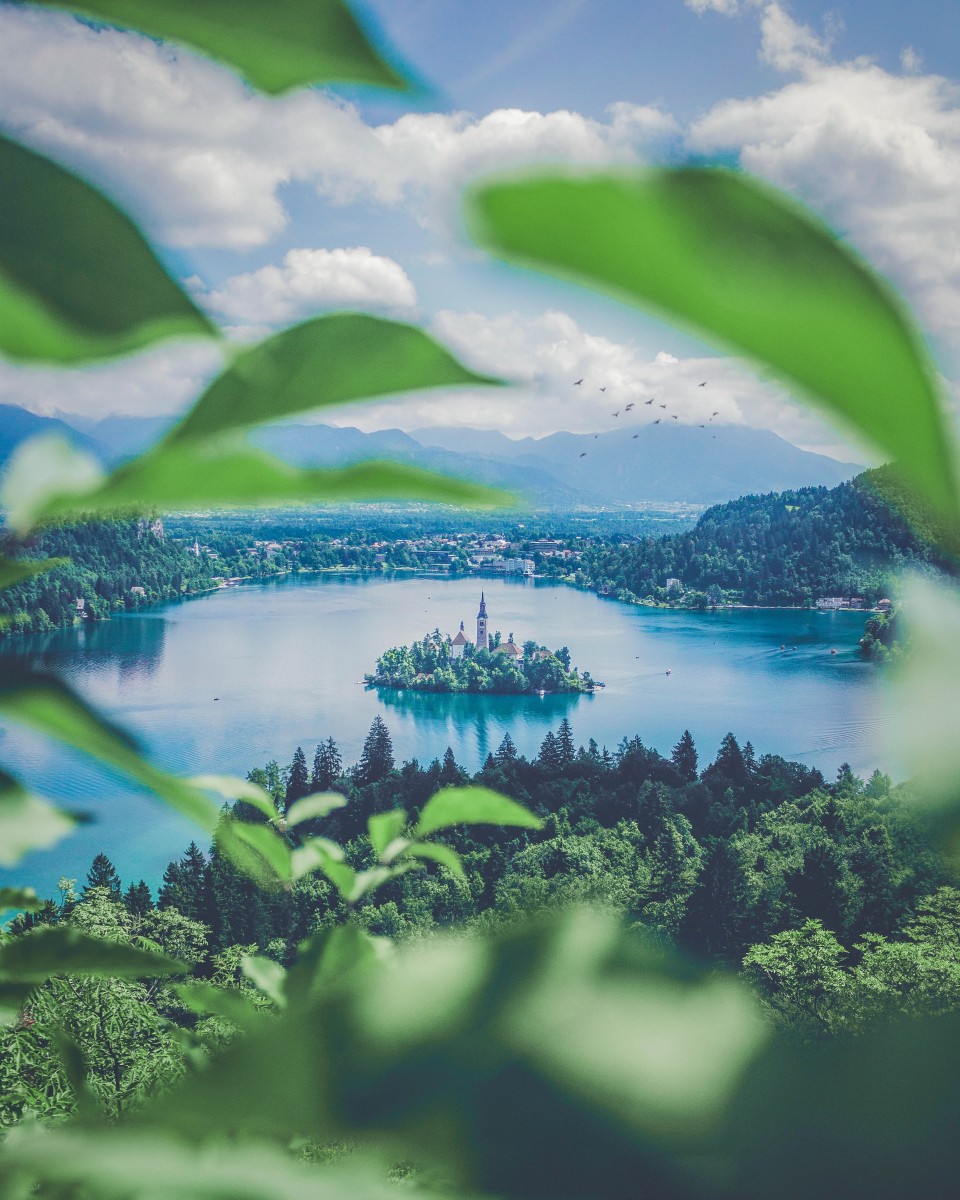 The fairytale landscape of Lake Bled feels even more like a dream on a rowboat (there are occasionally kayaks available but they are few and far in between).
Skip the Pletnas and drink in the quiet scenery and blue waters. Dock on the far side of the island. Ring the bells at the Assumption of Maria, grab a coffee, and head back whilst the clock is ticking.
Paddling through Lake Bled is a way to make this top Slovenia attraction a little more offbeat.
Moraine Lake, Canada
Glacially-fed Moraine Lake is just as blue as the pictures (we thought they were re-saturated at first too). The area around, part of Banff National Park, is a popular hiking spot.
But you can bring your own kayak (or rent a canoe. come early. the lines get long). After a few minutes on the water, in between the craggy Canadian Rockies, you'll agree that this is one of the best places to kayak in Canada.
Gorges Du Verdon, France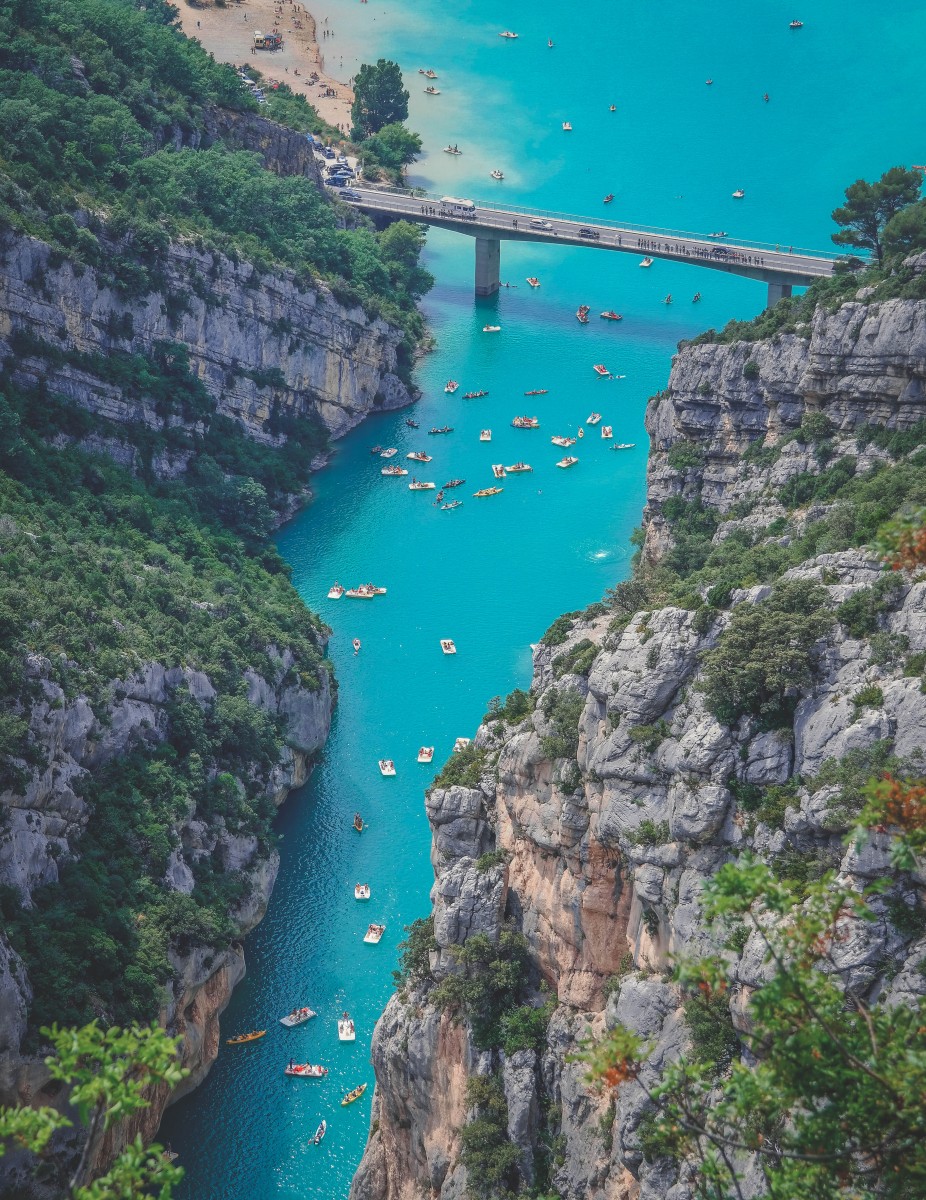 Situated in Southeastern France, Gorges Du Verdon is a gorgeous river in the heart of Provence.
Although the most popular overlook is Pont du Galetas Bridge, one of the best ways to experience the aqua waters below is via kayak (or pedalo).
We recommend grabbing a boat and heading out to the waterfall. It's a longer journey but you'll be under the spell of dizzying heights and green studded cliffs.
Torres Del Paine, Chile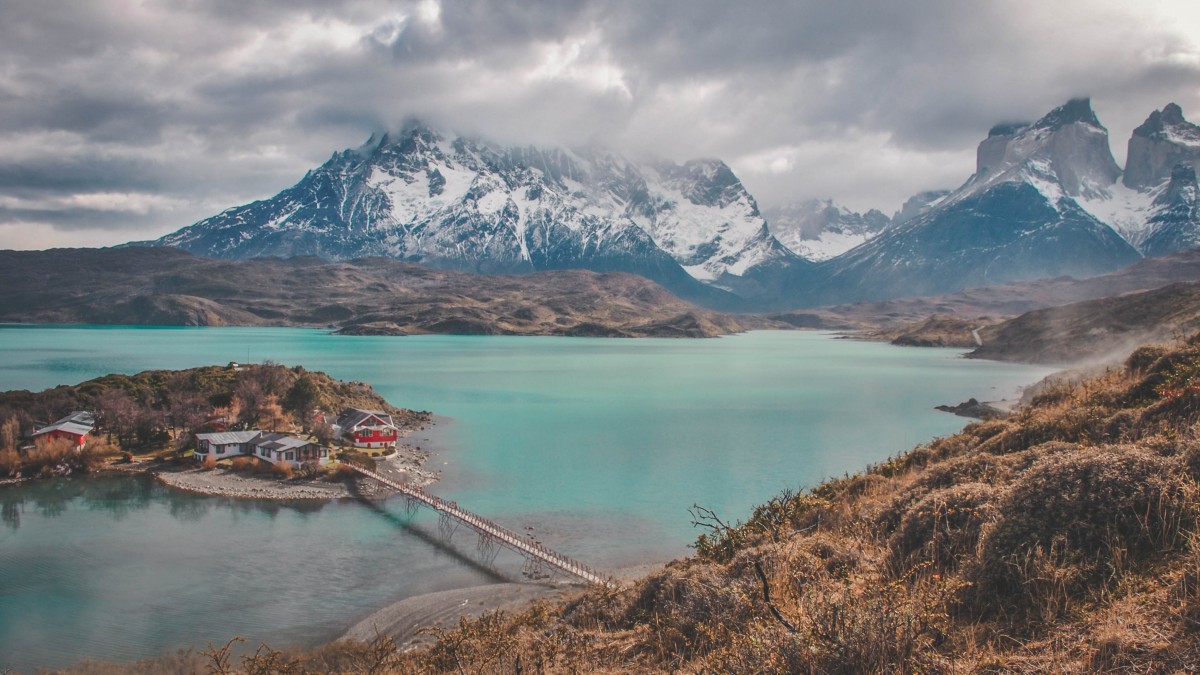 Patagonia belongs on every kayaker's bucket list. From sliding by Serrano Glacier to being swept away by views of Paine Massif, it's hard to believe kayaking Torres Del Paine National Park isn't a dream.
It's more of an adventurous route (so we recommend visiting during peak season when the weather is calmer and slightly more predictable), but worth it if you're itching to see Torres Del Paine from a different perspective.
Lago di Braies, Italy
Smack in the Dolomites is Lago Di Braies, a bucket list destination in South Tyrol. When you arrive, you'll see a charming little boathouse where you can rent rustic wooden boats.
There's a lake loop that's popular in the summertime so arrive early. The surreal experience takes an hour or so. It's a great way to cool off after an early morning hike.
Munroe Island, India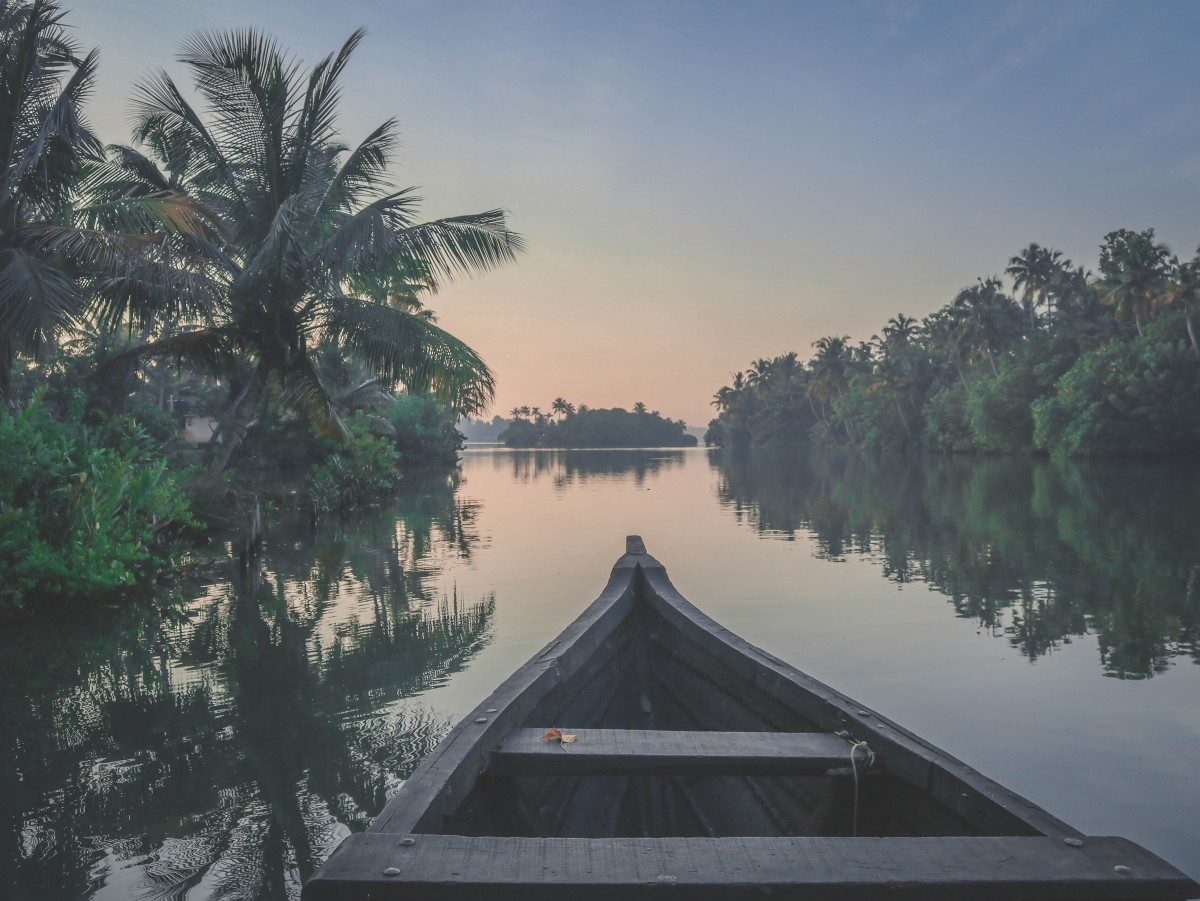 Kerala's backwaters need no introduction. Lush banks. Arching palms. Quiet fishing villages. On a traditional canoe, you can head to Munroe Island, one of the most popular attractions in South India.
Paddling isn't as common here, but it is one of the best (and most eco-friendly) ways to see the region. And if Munroe Island seems a little too far, we recommend starting with a tour in Alappuzha. You'll see birds and fruit trees as your guide navigates strip-thin channels.
Lake Tahoe, United States
Lake Tahoe, one of the best places to kayak in the United States, is split between California and Nevada. It's the second deepest lake in the country, marked by waters that are postcard blue.
You'll want to paddle either the East or West region for the best views. But the surrounding area is equally picturesque.
Dalmatian Coast, Croatia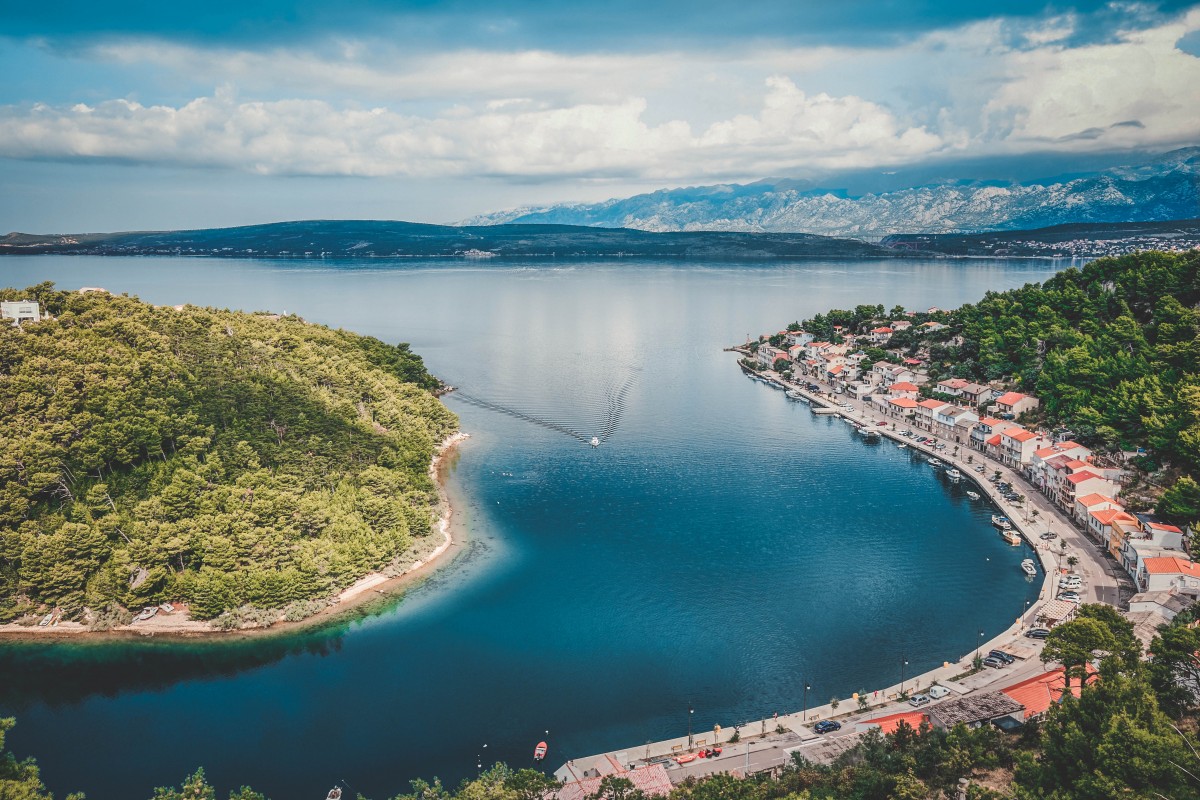 Sometimes known as Europe's best-kept secret, Croatia's Dalmatian Coast is one of the most underrated places to kayak around the world.
Between the swimming, hiking, and snorkeling, there's plenty of outdoor activities to keep you occupied for days. But kayaking takes the cake (or Mađarica – we're obsessed with those too).
Explore tiny inlets and beach pockets on calm waters along the shoreline. You'll want to take it all in slowly, with that wind-free air of calm and chill only Croatia's coast can inspire.
What are your favorite places to kayak around the world? What's on your kayaking bucket list? Are there any other places to kayak you'd like to visit? Let me know in the comments below!