Rancho Mirage Library travel guide
"It looks alien," my husband said. He peered out the window, tilted his head, and got out of the car for a closer look. "That's" – he put a lot of emphasis on that's – "a library?"
I nodded, but I didn't feel too sure. The Rancho Mirage Library did look alien. The building was softly angled and gently curved. Concave lines narrowed the facade. Convex walls bulged behind. Even stranger still was the observatory next door, a kooky, domed building that looked like a rusty Star Trek silo.
That mid-winter day, Rancho Mirage's evening sky was an awkward color – just shy of blue, just shy of gray. It washed the library in a cool, pre-twilight eeriness. There was an emptiness too. Sure, we could see people, slipping in and out of the library doors, book-filled bags slung over their shoulders, but they had a rhythm to their steps. The library, to them, was familiar. The Rancho Mirage Library, to us, was disarming. We were thrown off balance.
Here's why.
The Architecture Of The Rancho Mirage Library Is Incredible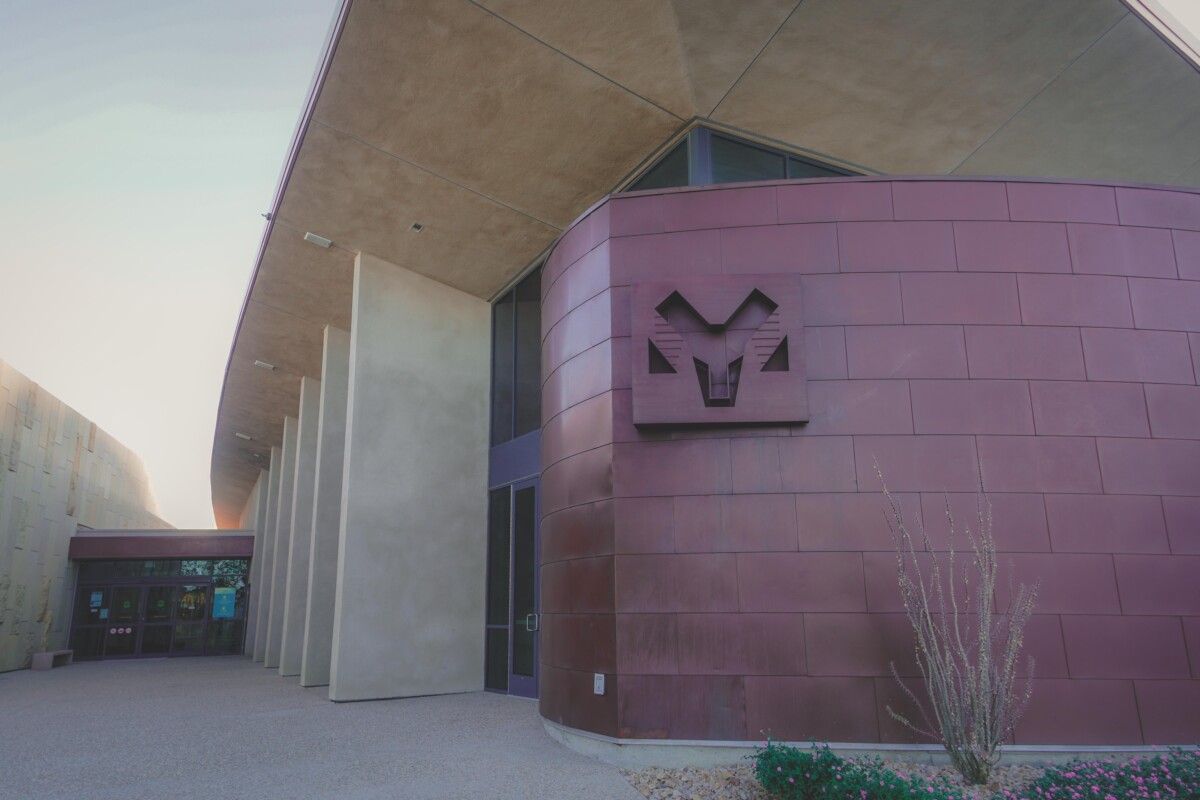 First things first, The Rancho Mirage Library isn't old. It isn't big. It isn't block-ish. It's an aggressively modern, low-slung facility with a slightly bowed roof and smooth corners. The building is lengthy. Along its sides, you'll see big bond patterns, mosaic interludes, and decorative slabs that just jut out. Parts of the Rancho Mirage Library are shaded tan, salmon, cream, pink, white, off-white. It's mutli-colored and multi-hued.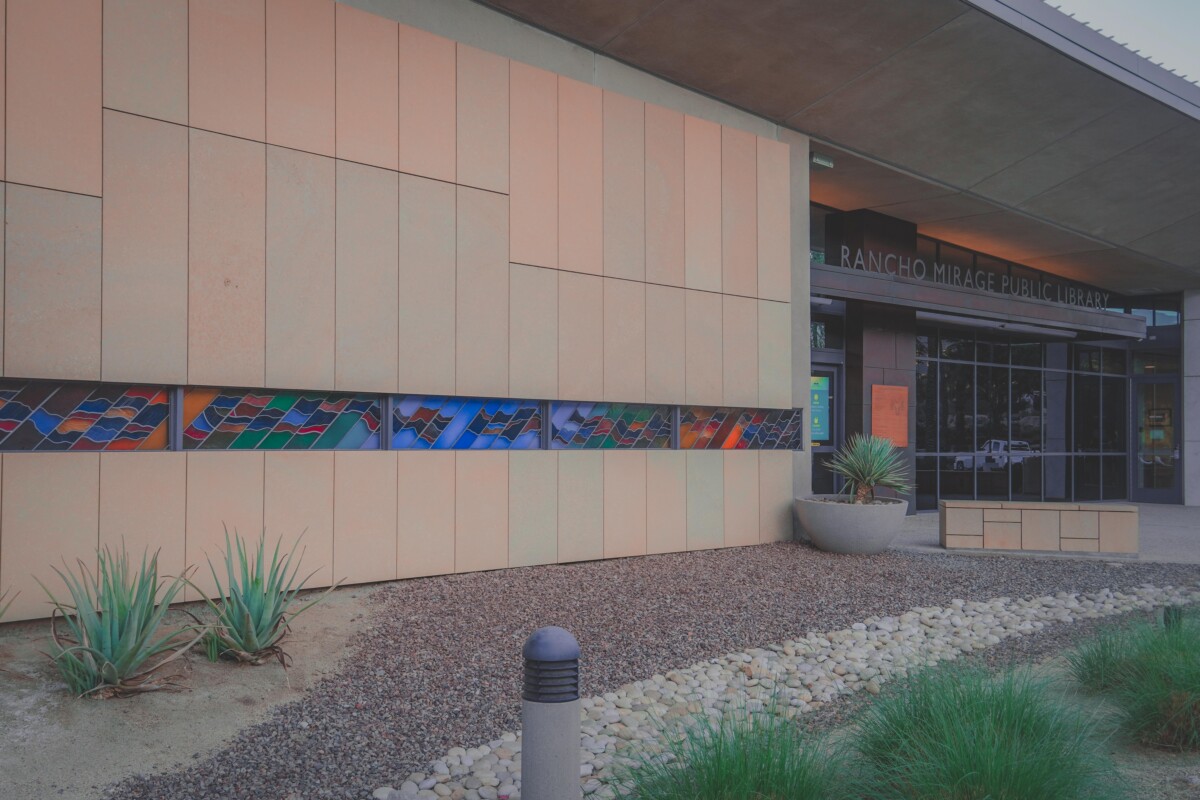 Although it varies in tints and textures, The Rancho Mirage Library is surprisingly cohesive, like one solid and stretched work of art backed by 360-degree mountain views. No matter what side of the library you are on (yes, we checked), you can see wavy, sun-veiled peaks a little ways beyond.
The Rancho Mirage Observatory. Enough Said.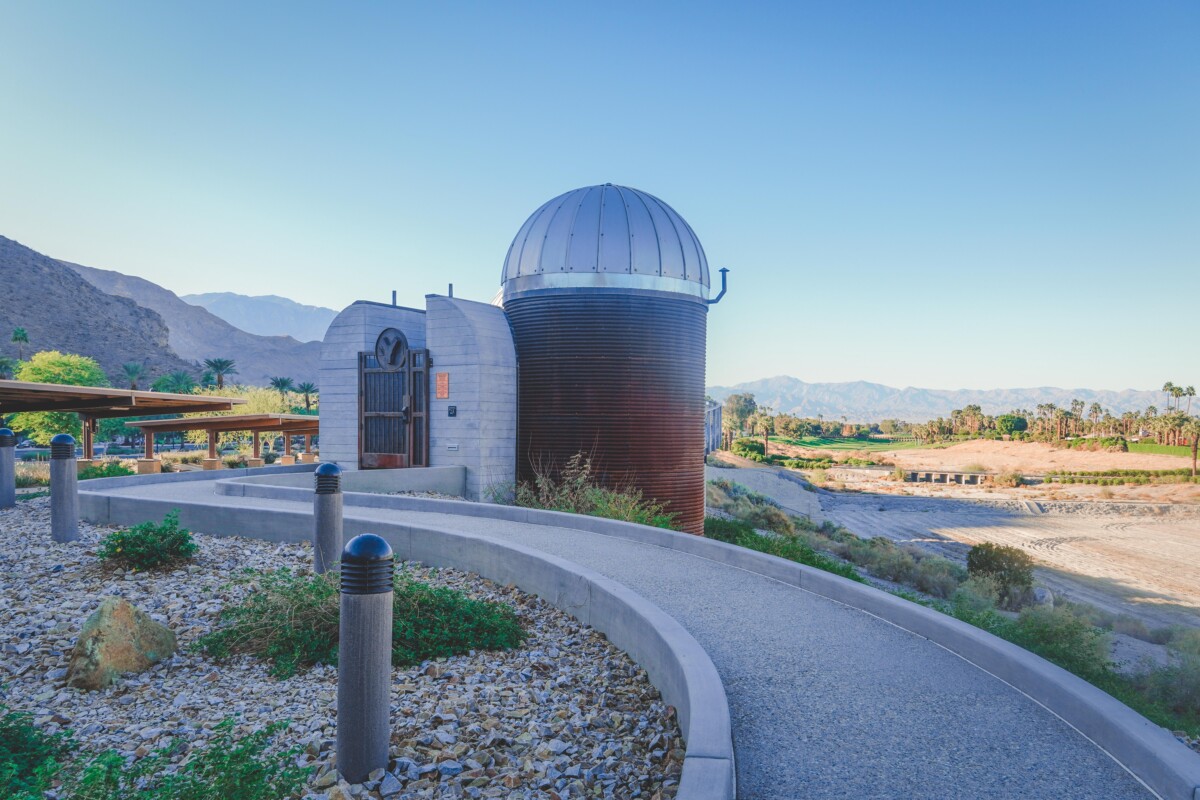 Easy-to-spot and slightly elevated, The Rancho Mirage Observatory is perched above an expansive parking lot. If you thought the Rancho Mirage Library was impressive, know that this double-bubble-topped, metallic-rimmed building is even more so. It's the vision of local architect Charlie Martin and the workplace of city astronomer Eric McLaughlin.
Awash in neon, like a stilled scene from a spacey sci-fi movie (Moonshot, anyone?), the Rancho Mirage Observatory's interior is out-of-this-world. And the star that brightens the center is a PlaneWave Instrument CDK700 telescope (which retails for a whopping $200000, so I'll assume it's worth the hype).
Needless to say, the Rancho Mirage Observatory is a state-of-the-art facility, and I love that it's accessible through open-to-public events, docent-led tours, and educational programs. There's even a YouTube channel!
Travel Tip: If you see Stargazing listed on the Rancho Mirage Library website, reserve a spot immediately (you can thank me later).
There's A Bookstore Inside The Rancho Mirage Library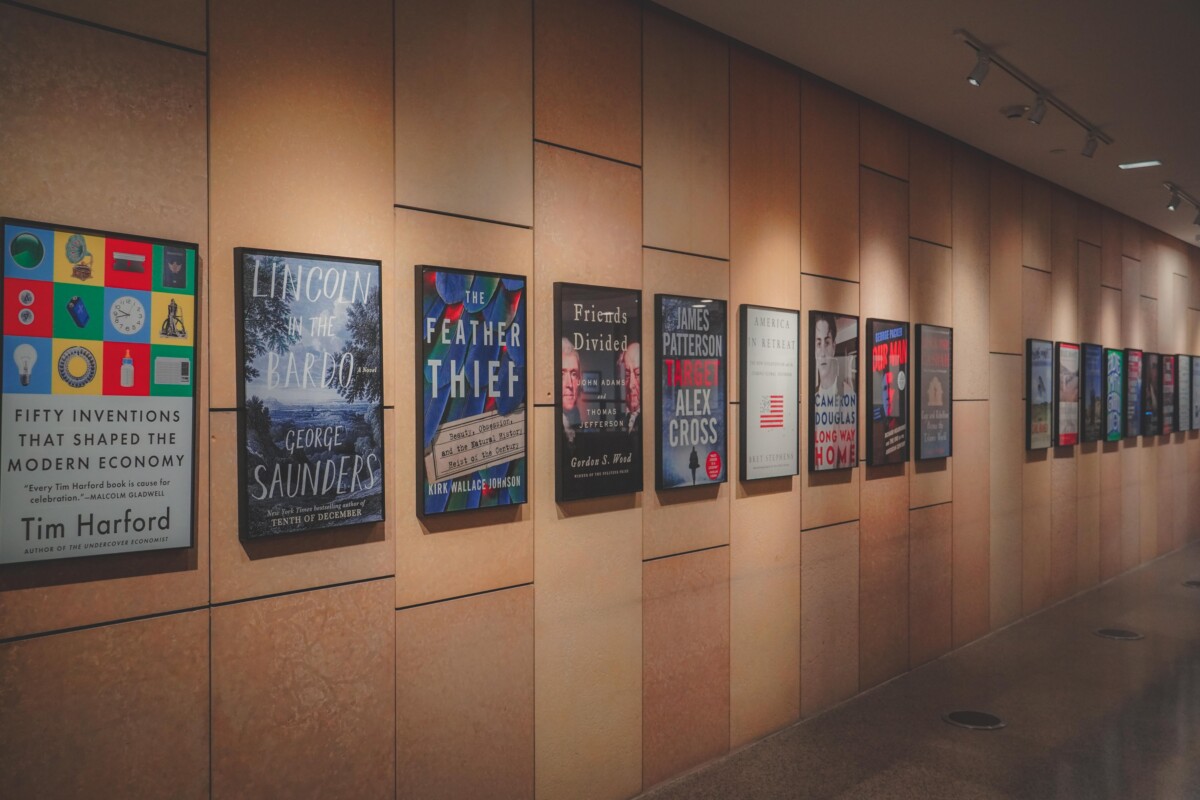 It takes a while for The Rancho Mirage Library to feel like a, well, library. You won't see books right past the entrance. Instead, you'll find an exhibit, a collaged ode to the annual, held-in-February, Rancho Mirage Writer's Festival. Just beyond is a line of black-framed literary posters, hung up indie movie house style, in a hushed hallway.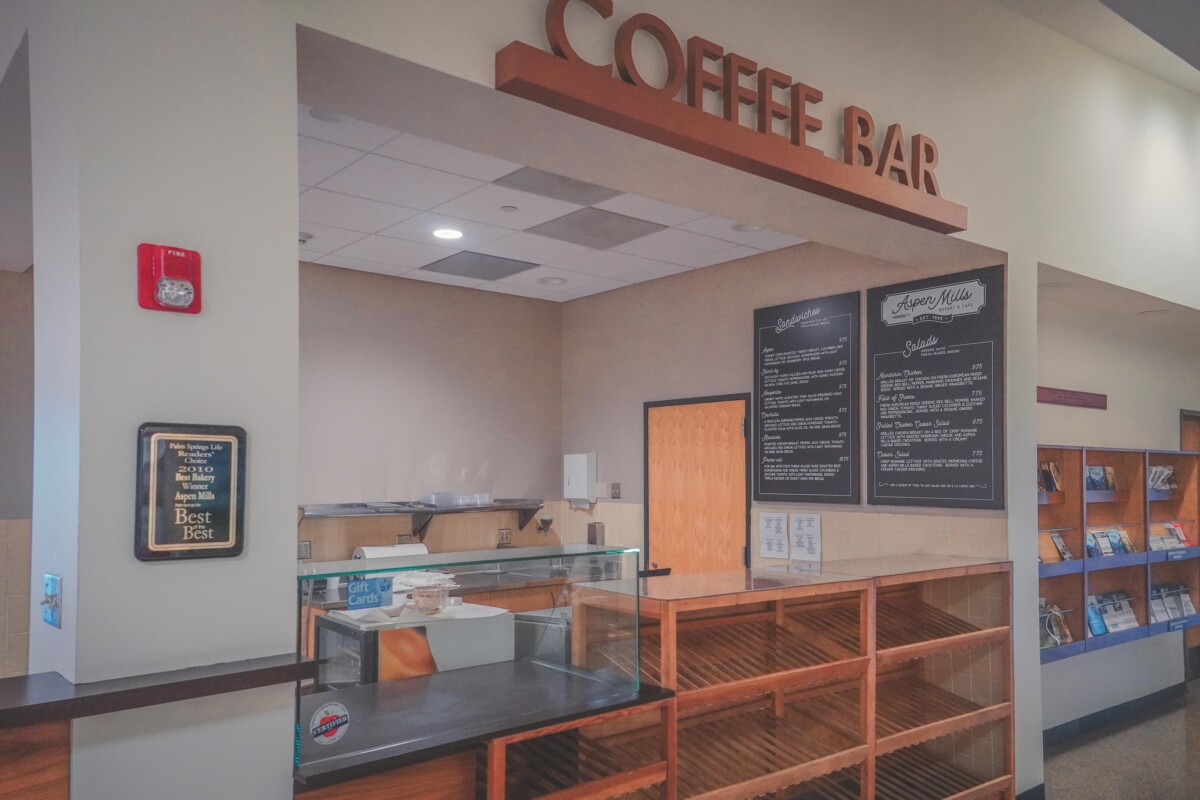 And to the right is a bookstore, sweetly titled The Book Nook. The Book Nook is home to lightly worn books, books that have had a home before and are looking for a home again. Unfortunately, it was closed when I visited (not that I need more books, all things considered).
There's Also A Museum-Level Mineral Display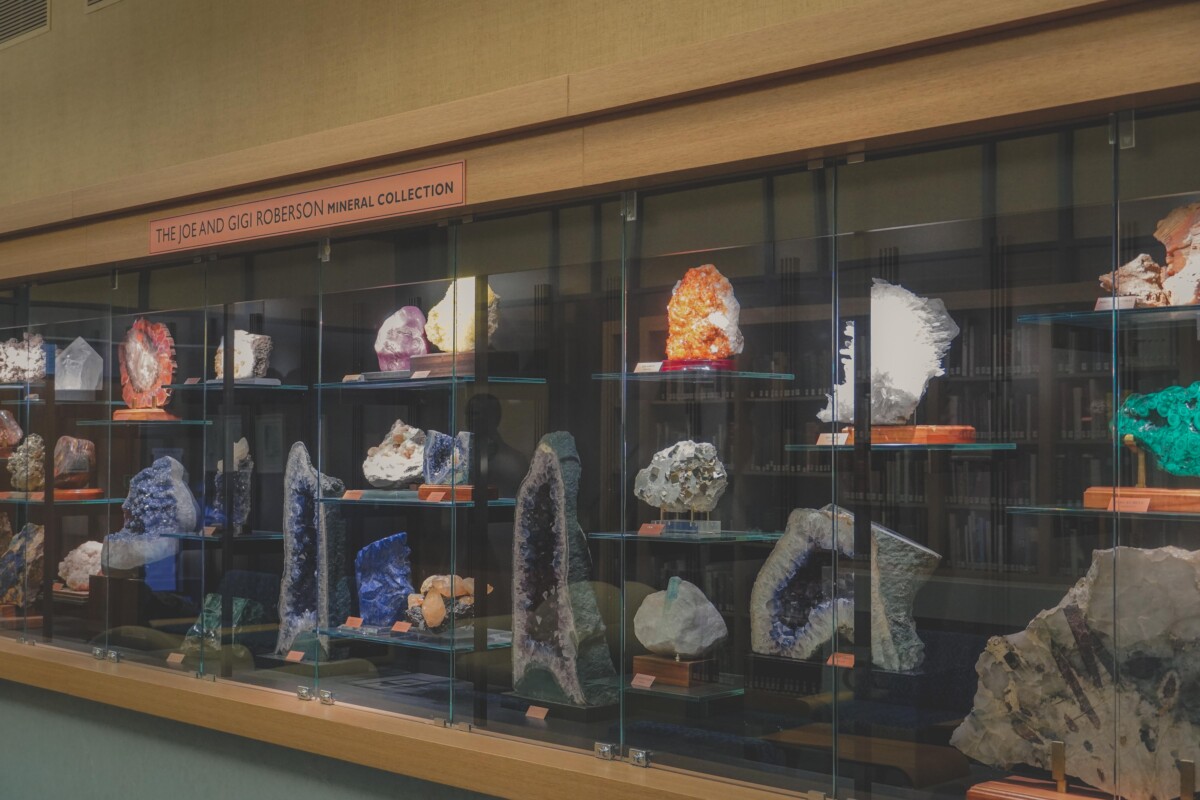 For a brief moment after, I was enveloped by literature, but it didn't take long for me to get distracted again. This time, I found my eyes flitting to a big glass-case shelving glittering minerals. Amethyst. Selenite. Jade.
The Joe And Gigi Roberson Mineral Collection simply spans one wall, but it still draws attention. From earthy-toned Tiger Iron to deeply orange quartz, rocks from all around the world (Australia to Brazil) shine behind one consolidated exhibit. Some of the rocks are polished, others have a more natural, textured appearance. But all the minerals shimmer and glimmer under the dim, yellow-ish library lights.
Visit For The Ford Collection Too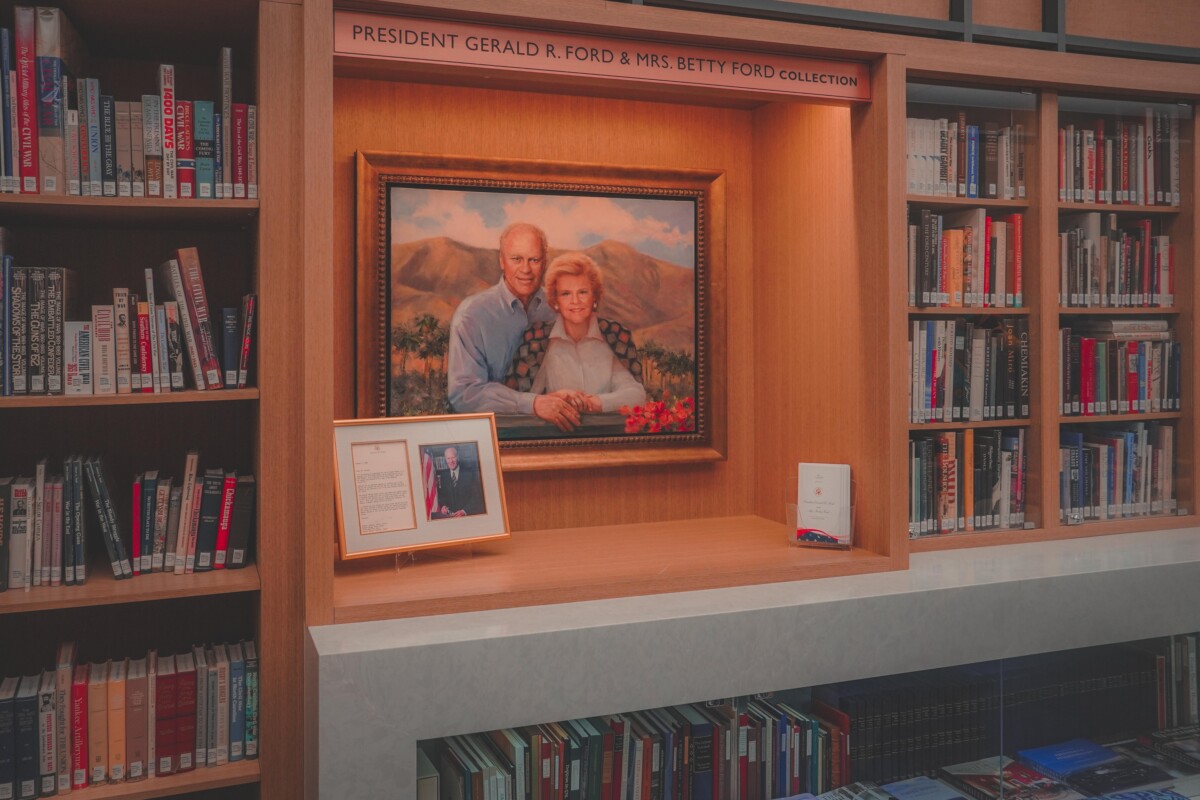 Opposite to the Joe And Gigi Roberson Mineral Collection is the President Gerald R. Ford And Mrs. Betty Ford Collection.
Gerald Ford was a tall, hard-working man, who after a brief (and accidental) presidential term at the White House, moved down to Coachella Valley. His rambling, mid-century modern desert home is equal parts respectable and comfortable, mirroring Ford's own personality.
The Ford Collection is a looking glass of sorts. Through a small selection of personal books (commercial fiction to scholarly readings), you'll catch a glimpse of Gerald and Betty Ford's life, ethos, and character.
The Rancho Mirage Library Is High-Tech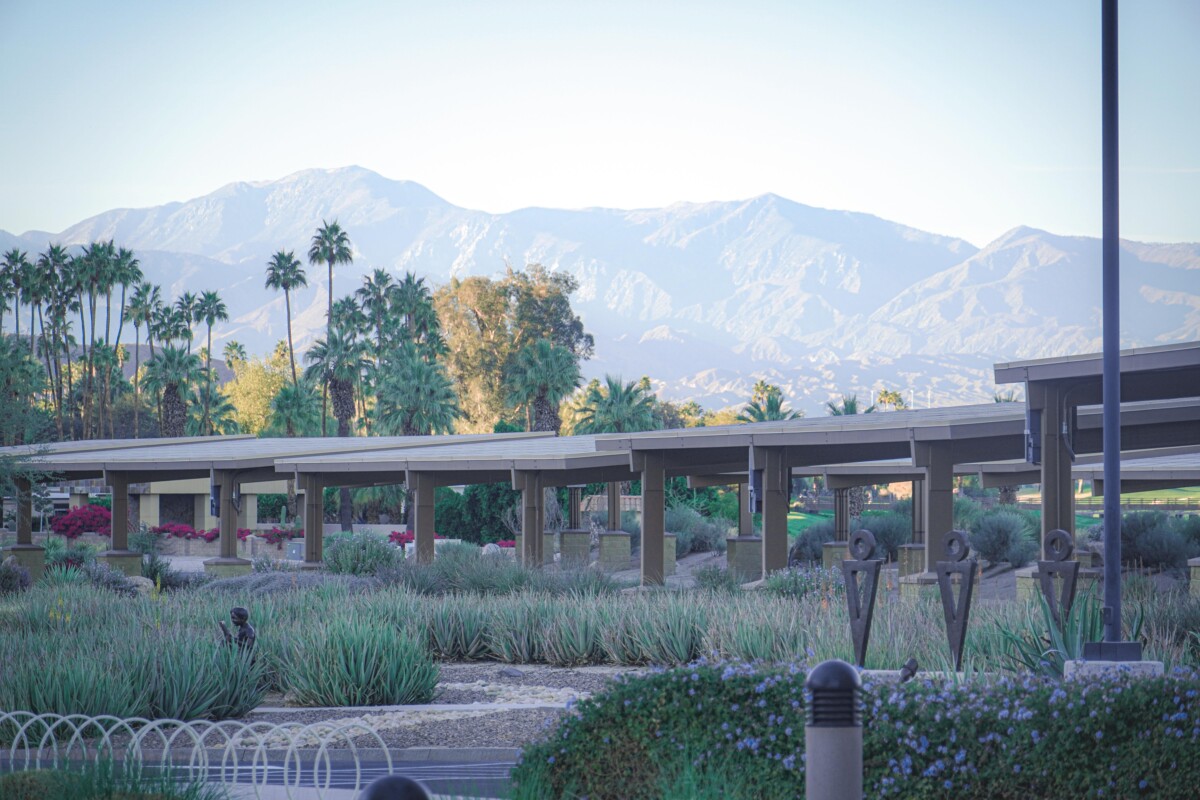 With over forty computer workstations and dozens of plug-in ports, The Rancho Mirage Library is supportive of tap-away-behind-your-computer days. It's a high-tech library. The parking lot is shaded by solar panels. There's even a handful of blue-signed, two-hour electric vehicle charging stations right out front.
If You Need A Break, There's A Little Trail Behind The Rancho Mirage Library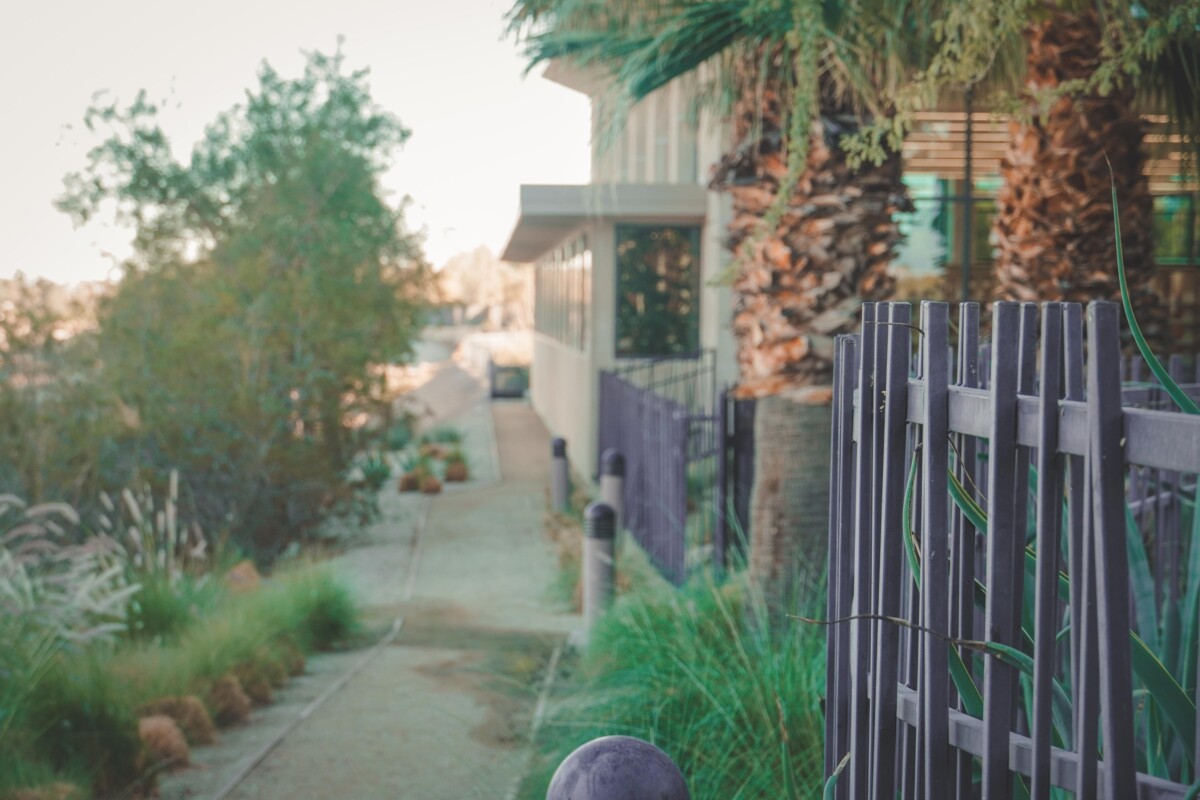 If you need a break, step outside, onto a spit of a pathway, situated behind the main library building.
From here, it's easy to skim over the sights once more. Beyond the rail, fencing in a small outdoor storytime amphitheater, is a series of windows that allow big blocks of light to shine atop packed shelves. As we look to the left, a small ramp, leading up to the Rancho Mirage Observatory, appears in view.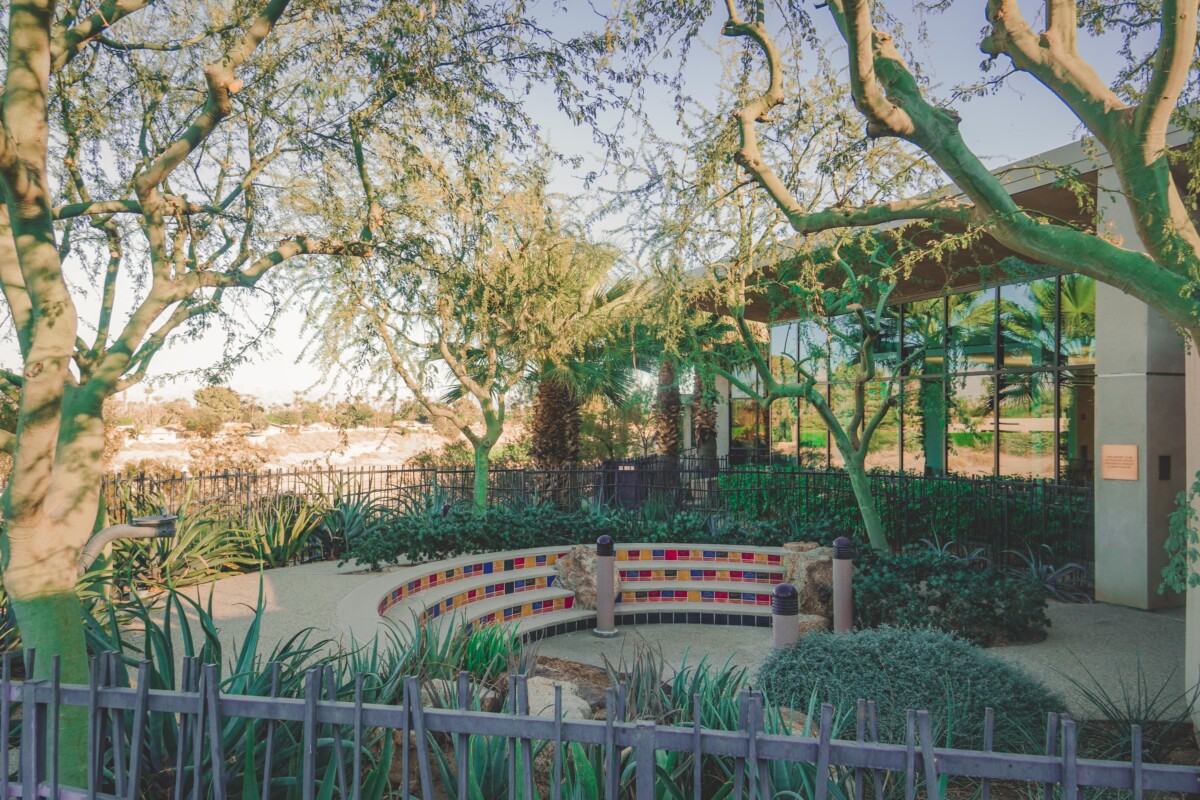 And no matter where we turn, we see mountains, mountains all around.

Have you ever visited the Rancho Mirage Library? Let me know in the comments below! I'd love to hear about your experience.