best restaurants in New Milford, Connecticut
When you think of New Milford's restaurant scene, you might assume it's all small-town hideouts, plates of pizzas and burgers, and humble interiors. And while there are plenty of cozy, comfy spots to choose from, the best restaurants in New Milford are surprisingly more diverse than that.
Serving up everything from soupy bowls of ramen to hand-filled tacos, Spanish-style tapas and Italian classics, these are the New Milford restaurants to have on your radar.
Best Coffee And Breakfast In New Milford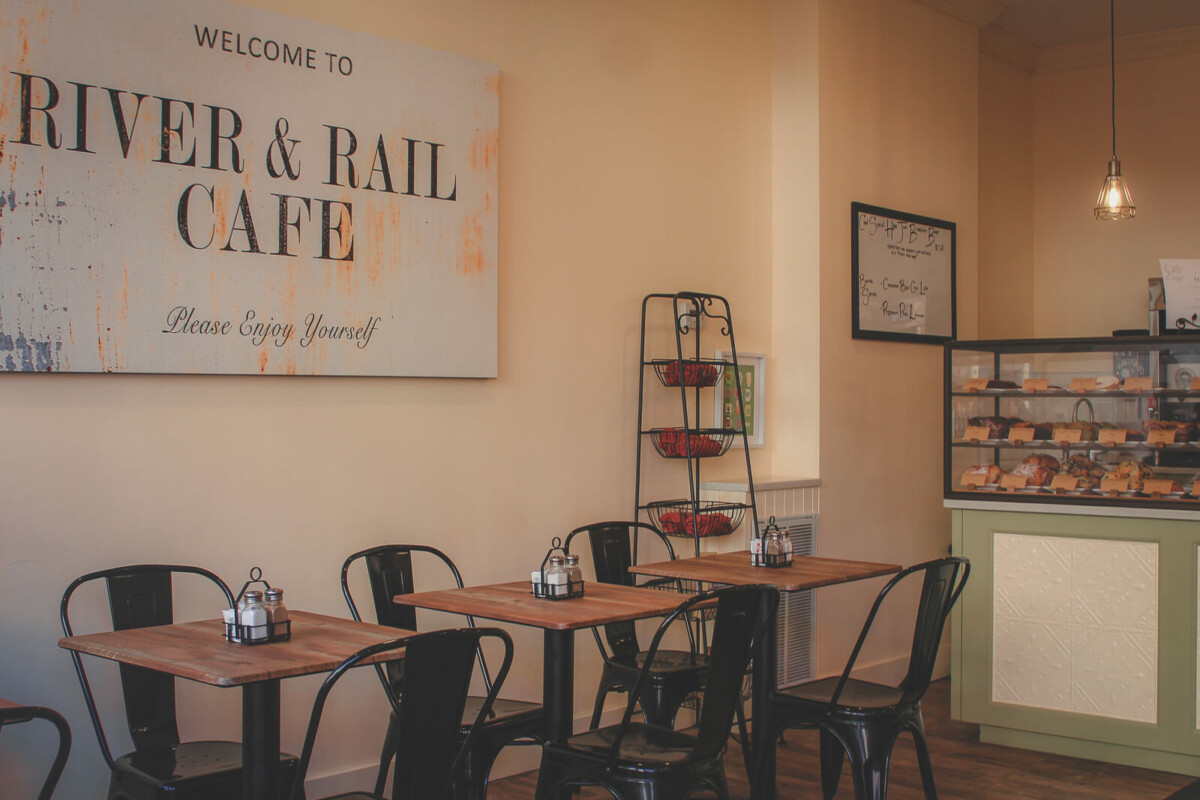 River & Rail Cafe
River & Rail Cafe is sleepy little New Milford's morning jolt. Its Bank Street exterior opens up to a bright, buttery room, duos of black chairs pushed under hard, wooden tabletops. Escape Connecticut winters with one of River & Rail's hot chocolates (top pick: salted caramel), or welcome in summer with a seasonal iced latte.
Theo's Downtown Diner
Family-friendly Theo's Downtown Diner is a safe breakfast bet. Dining here is an invitation for comfort. Menus (comprised of simple staples like omelets, french toast, and pancakes) are reassuringly recognizable. Home Fries are a must, as is Theo's Corned Beef Hash.
Three Brothers Family Restaurant
With Batman memorabilia everywhere (and we do mean everywhere), Three Brothers Family Restaurant might, at first glance (and second and third), look like one of the kitschiest restaurants in New Milford. Don't let that deter you from visiting. Embrace the could-be-a-comic-shop-in-an-alt-universe vibe and go for Three Brothers' simple, diner-style meals.
Best Restaurants In New Milford For Lunch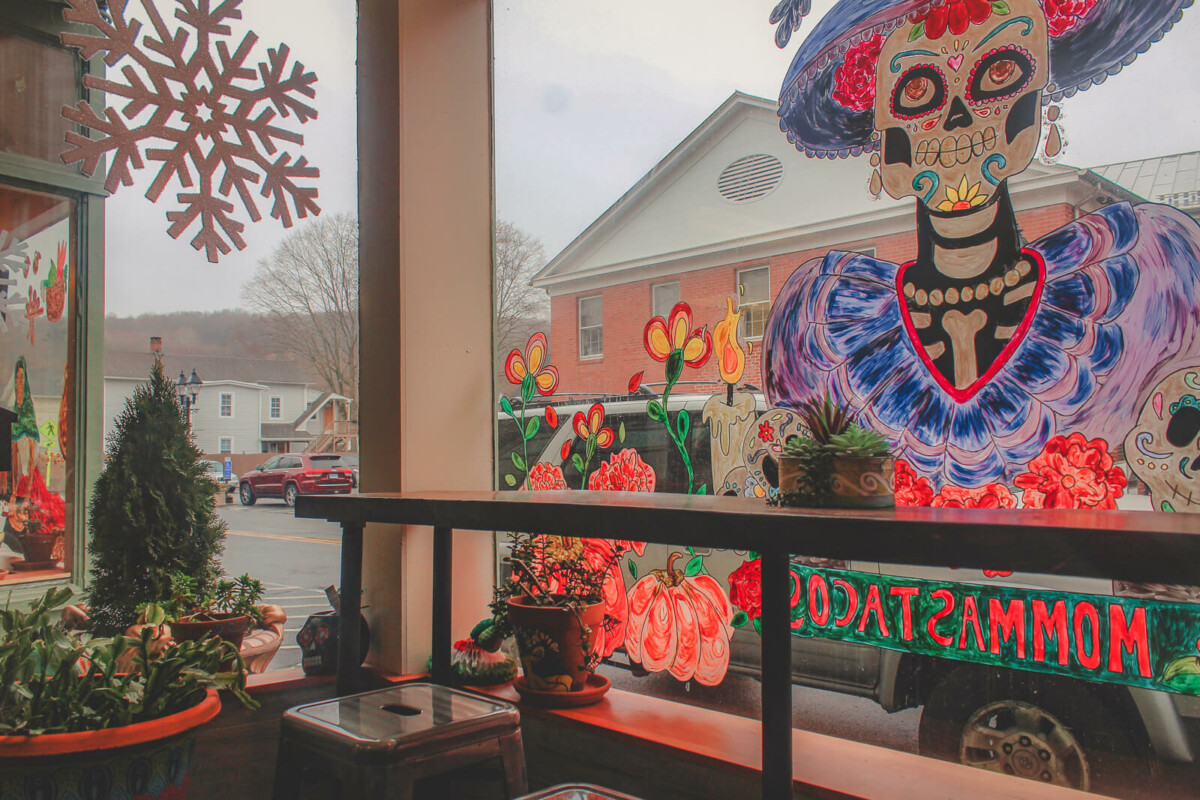 Brickhouse Pizza
Brickhouse is one of the best restaurants in New Milford for a quick lunch. The interior is charming: brick walls, arched windows, and a gentle fireplace. A map of Italy, a framed blue-watered Mediterranean landscape, and a green awninged cappuccino espresso bar help Brickhouse relax into its Italian theme. On the menu are specialty pizzas (yes), plates of pasta (stick to the pizza), and garlic knots.
Good Eats
Good Eats makes exactly what its name suggests: food that tastes good, food that feels good, and food that is just, well, good. Kevin Deluca is the executive chef, and his ability to elevate every dish and make sure it hits just right is what you'll notice first (try the tomato jalapeño jam burgers. enough said). Good Eats emphasizes flavor; its influences sway between Eastern and Western, but it's good all the same (take a sip of their citrusy sangria every time we use the word good – you can thank us later).
Momma's Tacos
Momma's Tacos upgrades the neutral palette of New Milford restaurants to a party of colors. Papel picado smiles beneath a cafeteria-style ceiling. Mini-cacti (so small and tiny, they look like little green funko pops) bubble above small pots painted in swirls. The exterior window, with its elaborate art, invites you in; the warm scents of tortillas and seasoned meats keep you in line. Momma's tacos are no-fuss creations, fun mouthful-sized bites that leave you wanting more (try the Al Pastor and Carne Asada).
Best Restaurants In New Milford For Snacks & Dessert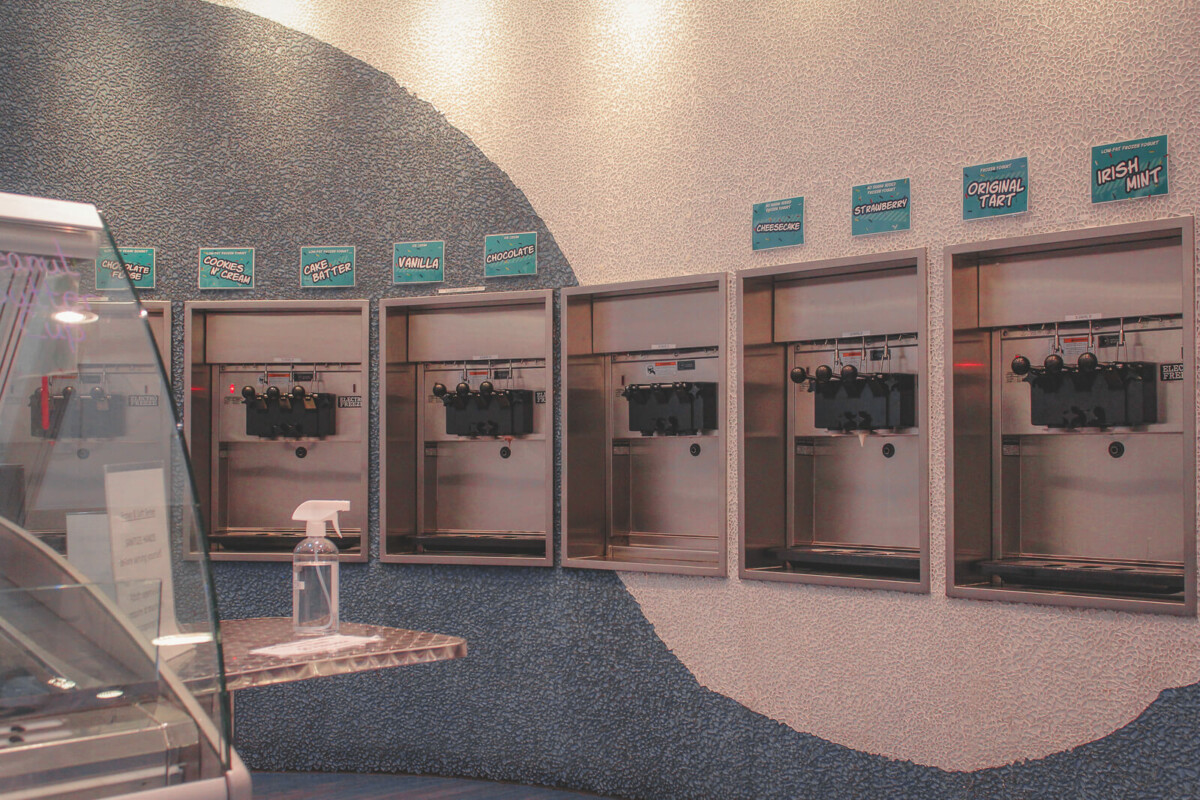 OC Organic Kitchen
As one of few healthy lunch restaurants in New Milford, OC Organic Kitchen might not seem like a first choice for dessert. But the minute you walk inside, you'll notice (and linger on) a brightly colored display of tarts loaded with fruit, donuts puffed and filled with cream, and olive oil cakes shaped like bowler hats. Order delicious organic muffins, crumbly cookies, keto cakes, or thick bread puddings. Don't leave without trying one of OC Organic Kitchen's croissants.
Tasty Waves
Tasty Waves offers a similar setup (and flavors) as many pump-your-own-froyo shops. Here's why you should go anyway: Tasty Waves is a family-owned business. It pitches custom floats and creamy milkshakes. It's near the Town Green, one of our favorite little spots in New Milford. Tasty Waves is a simple, clean space to pop into when you have a soft-serve craving.
Travel Tip: Grassroots is a new opening on Bank Street! Go here for smooth, creamy, and deliciously homemade micro-batch ice-cream.
Zaragoza
With its evening-only openings, Zaragoza is one of the most well-known restaurants in New Milford for dinner (as it should be. Hint: try their fried goat cheese). This is your reminder to go easy on the tapas-style entrees and pretty cocktails and save room for Zaragoza's date-night worthy desserts: their soft, dense Oreo Bread Pudding; their sweet, cinnamon-sugar-crusted empanadas; and their rich, molten-middle chocolate lava cake.
Best Restaurants In New Milford For Dinner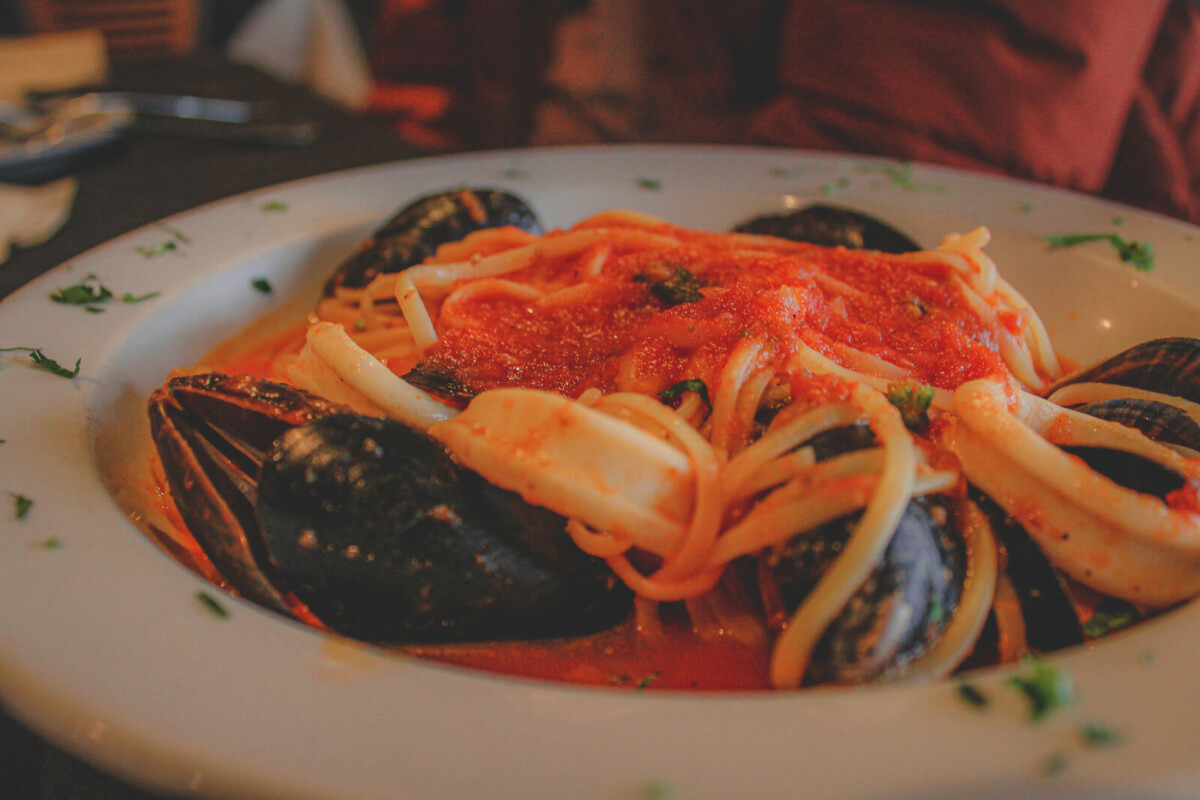 Greca Mediterranean Kitchen + Bar
Pluck your friends and family away from their phones (and laptops) and bring them to Greca Mediterranean. There's too much to try; you'll want to swap mains and sample appetizers and dig your pitas into a Meze trio of Melitzanosalata, Hummus, and Tyrokafteri. Steer your entree choice towards any listing containing lemon potatoes (Greca's addictively tangy side dish).
Lucia Ristorante
Lucia Ristorante's dinner rush (make reservations) will be your first clue that this is one of the best restaurants in New Milford. Your second? The smell of wine and pasta, seafood and herbs. It's an inviting scent that fills Lucia Ristorante's moody interior (think ash-gray bookcases stocked with liquors, tar-colored coffered ceilings, and white trifold napkins upright on black tablecloths). Dress up, and order anything off the menu (it's hard to go wrong). We tried (and loved) Lucia Ristorante's Zuppa Di Pesce. Lush tomato broth generously spooned over spirals of pasta. Mussels gleamed against the light, even the calamari brightened.
Travel Tip: Italia Mia is another one of the most well-loved Italian restaurants in New Milford. Go for the laid-back atmosphere and hearty meals.
Yoko Kitchen
Yoko Kitchen boasts about its irresistible Chinese food, but the truth is its menu blurs past the boundaries of a singular country and ambitiously attempts to envelope much of Asia. Korean Flank Steak. Mongolian Lamb Chops. Ramen (so much ramen). And it's these big bowls of ramen you'll want to stay for. Yoko Kitchen's Spicy Miso Ramen has the umami undertones of miso paste. Their Tonkatsu Ramen carries the crunch of bean sprouts, the softness of chashu pork, and the sweetness of corn.

What are your favorite restaurants in New Milford? Let me know in the comments below! This is by no means a comprehensive list and I love hearing about your experiences.