Ross And Rachel Vegas Wedding Location
On May 20th, 1999, One In Vegas, the two-part episode and season five finale of Friends, aired, shifting (yet again) the dynamic of Ross And Rachel's relationship. It's a high-drama episode filled with almosts and maybes and what-ifs. Phoebe finally gets to go on a group trip. Monica and Chandler fight on their anniversary. Joey finds his identical hand twin. But there's one more scene, closing out the season, that long-time Friends fans will never forget: Ross and Rachel get (really) drunk and (really) married.
The chapel they stumble out of at the end of the episode, officially known as A Little White Chapel, is a real place in Vegas. And it looks much the same today as it did two decades ago.
Which Friends Episodes Are Set In Vegas?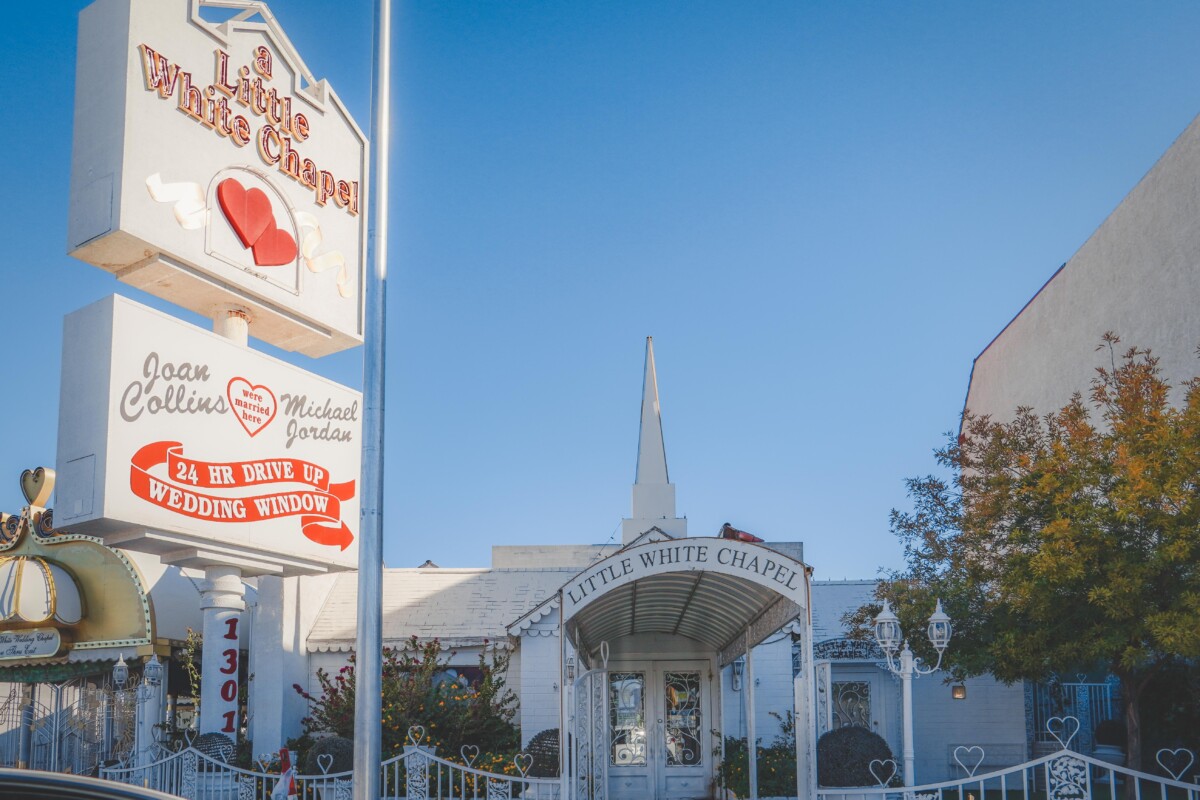 There are officially three Friends episodes set in Vegas: Joey's Big Break, The One In Vegas, and The One After Vegas.
Joey's Big Break sets the stage for the rest of the Friends crew to visit Vegas. In Season Five Episode 22, Joey lands a lead role in an up-and-coming movie titled Shutter Speed, which is being filmed out in the desert. Joey originally heads out with Chandler, but the duo end up arguing. Chandler is left on a bridge. Joey heads to Vegas alone (yes, it is that dramatic). As it turns out, Shutter Speed isn't, well, up to speed in funds, so Joey temporarily picks up work at Caesar's Palace.
Cue episode 23: Chandler wants to support Joey and shows interest in visiting him in Vegas. Joey says no. Monica surprises Chandler with plane tickets to Vegas for their anniversary anyway. Phoebe jumps in saying she wants to go and lets Ross and Rachel know that they're all going to Vegas.
Did Friends Actually Go To Vegas?
While One In Vegas appears to be filmed in Vegas, it turns out, it wasn't! According to The Travel, the episode took place in a constructed set (the Central Perk set was taken down and turned into Caesar's Palace).
Where Do They Stay In Vegas In Friends?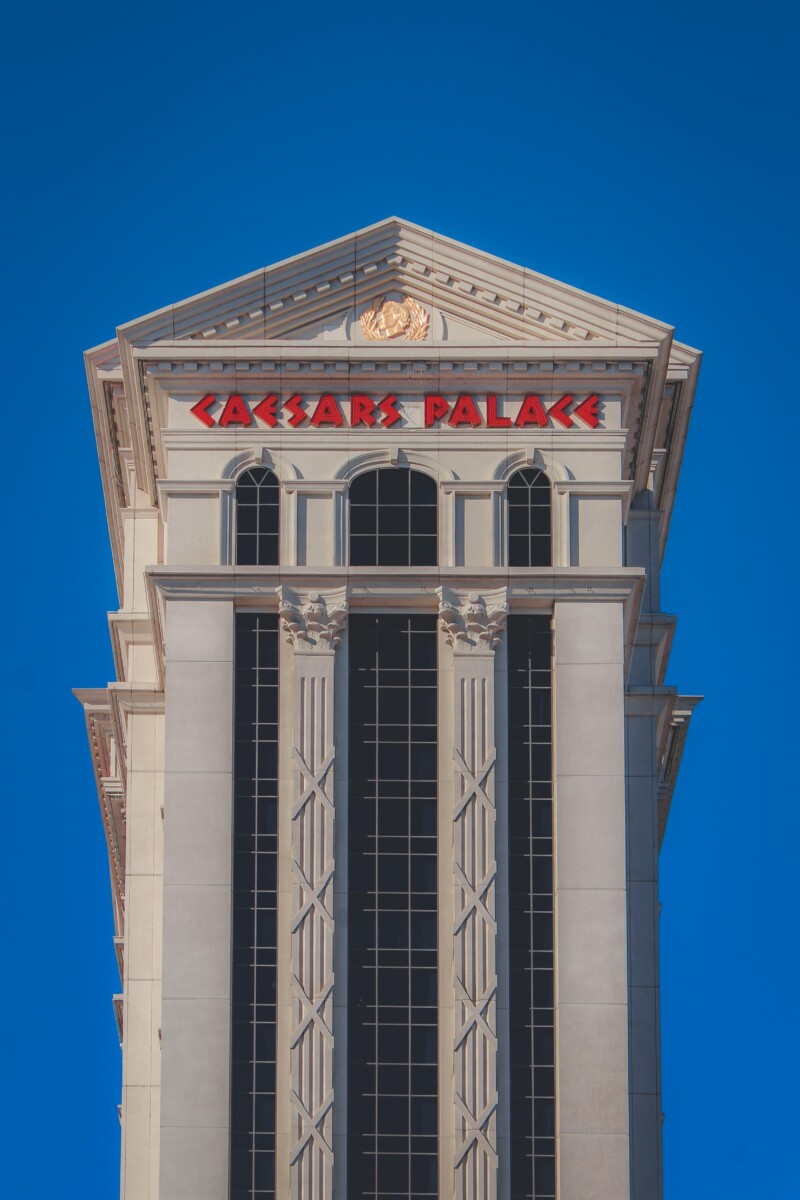 Most of One In Vegas takes place in this artificial rendition of Caesar's Palace. But there is a real life Caesar's Palace in Vegas that you can visit to this day! Located on the west side of The Strip, this Caesar's Palace is still that over-the-top, Roman-inspired opulence you caught a glimpse of on the show. You can buy (not borrow, like Monica) a blue shirt from the Palace Forum Shops; take a pointed look at the striking Romanesque statues; and stroll through the casino (don't lurk like Phoebe) in search of your identical hand twin (based on Joey, the chances of finding them in Caesar's Palace seem to be high).
The One In Vegas Locations
Here's a full list of Friends One In Vegas locations (in order of appearance):
Caesar's Palace: where Joey gets a temp job as a gladiator and the Friends crew stays during their Vegas trip. Located on 3570 S Las Vegas Blvd, Las Vegas, NV 89109.
Welcome To Fabulous Las Vegas Sign: part of a Vegas reel that screens before Monica, Chandler, and Phoebe arrive in Vegas. Located on 5100 Las Vegas Blvd S, Las Vegas, NV 89119.
Stardust Sign: also shown in the same Vegas reel as the Welcome To Fabulous Las Vegas sign. The Stardust hotel is sadly closed, but you can still see the sign at the Neon Museum! Located on 70 Las Vegas Blvd N, Las Vegas, NV 89101.
A Little White Chapel: where Chandler and Monica almost get married and Ross and Rachel do. Located on 1301 S Las Vegas Blvd, Las Vegas, NV 89104.
Ross And Rachel Vegas Wedding Location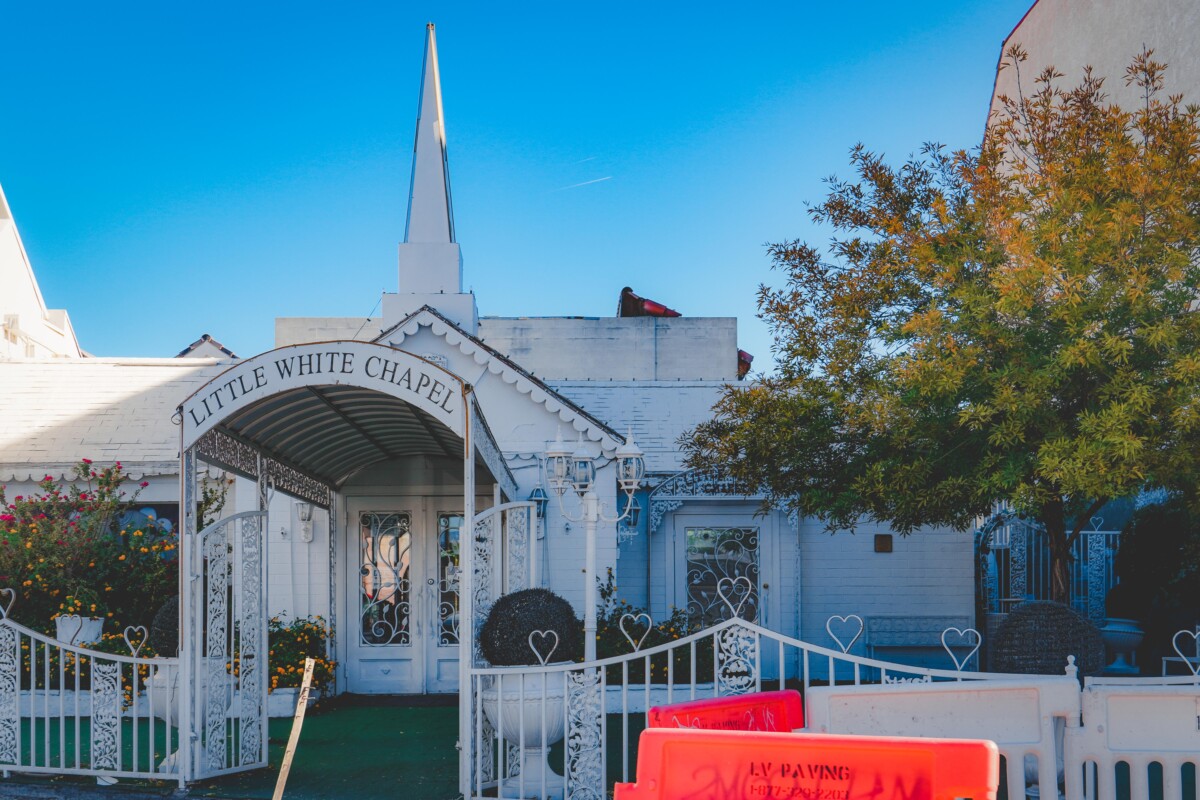 On May 20th, 1999, Rachel and Ross tumbled out big, bright pink doors, arms linked together. They laughed and giggled.
"Helloooo, Mrs. Ross," said Ross, throwing a fistful of rice up into the air. Rachel spun around, arms flailing. "Well, hello, Mr. Rachel." They floundered out the chapel doors and gagged. The season five finale faded to credits and cut to a (in true Friends fashion) humorous, on-point song: Viva Las Vegas.
Ross and Rachel's wedding took place in A Little White Chapel, one of the most iconic places in Las Vegas. It's an active wedding chapel (yes, you can still get married here) known for its flamboyant, shotgun services and all-day, all-night drive-up wedding window.
Fun Fact: Sarah Michelle Gellar and Freddie Prince Jr. had a small wedding ceremony at A Little White Chapel in 2002!
The chapel's services last twenty minutes tops. This is an in-then-out wedding spot for last-minute nuptials. If you're a fan of Friends (or The Hangover) and there isn't a wedding in-progress, you're usually welcome to go in and visit for free.

Have you ever visited Little White Chapel? Have you watched One In Vegas? Which Friends locations would you like to visit? Let me know in the comments below! As always, I love hearing from you.