San Pedro Square San Jose travel guide
It's hard to miss San Pedro Square, partially because of the large arch with its name enticing visitors to come and visit. San Pedro Square and San Pedro Square Market (two separate spaces) are likely some of the biggest attractions in San Jose rain or shine.
I'm glad to say that post revitalization of San Pedro Square (with the addition of the market in October 2011), downtown San Jose is back in business. After coming here several times specifically to write this San Pedro Square travel guide, I can't believe I haven't been a more frequent visitor!
Here's my ultimate guide to San Pedro Square featuring where to eat, shop, and stroll in San Pedro Square San Jose.
San Pedro Square History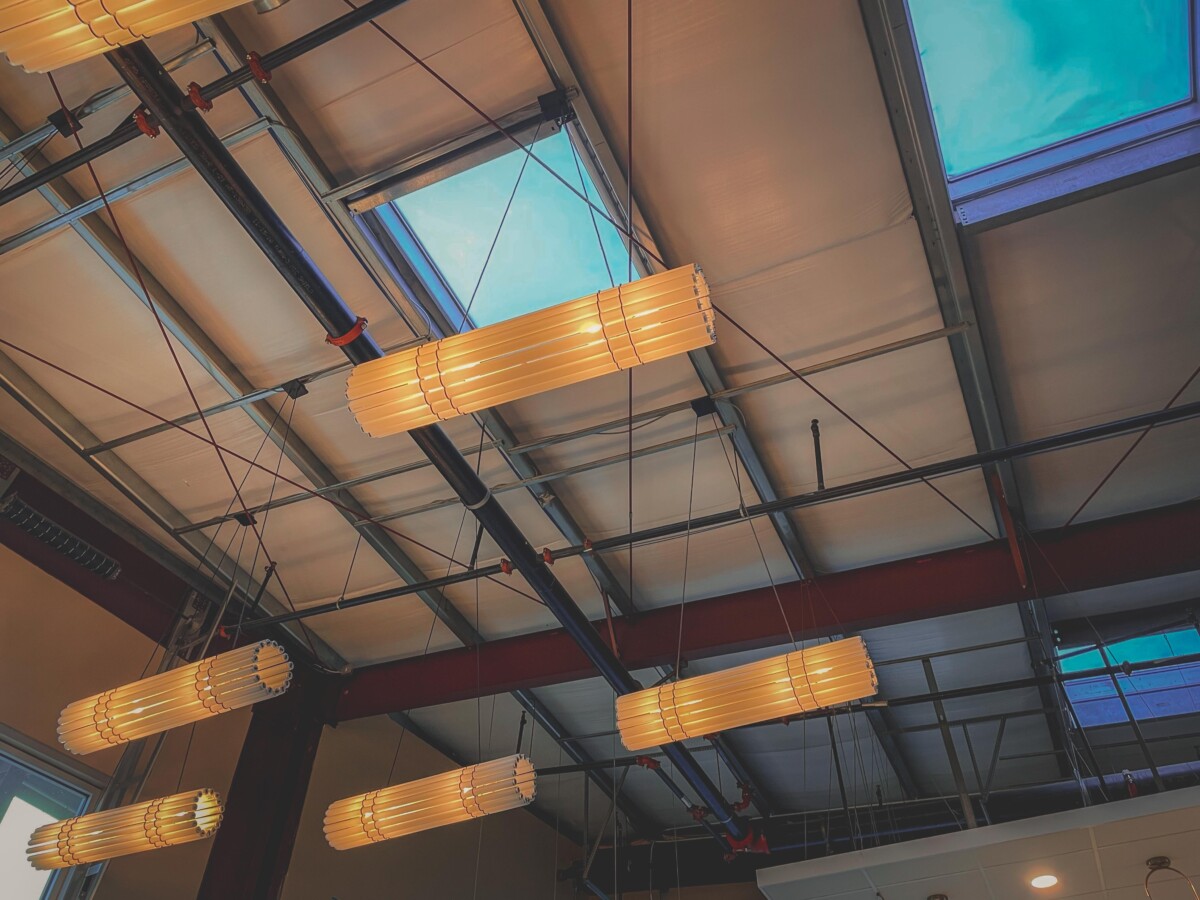 San Pedro Square was once the home to the Peralta Adobe, one of Spanish California's oldest establishments, built in 1797; it is the last structure standing from El Pueblo de San Jose de Guadalupe [source]. The first restaurant in San Pedro Square didn't open until almost two centuries later, in 1972.
A lot has changed in the past 50 years, including the creation of San Pedro Square Market, and many continue to be surprised to learn former mayor of San Jose, Tom McEnery, is part-owner and developer of the most recent addition [source].
San Pedro Square Parking
Two-hour parking meters surround San Pedro until 6 p.m. on weekdays (don't put in quarters, they get lost, use a card instead). The San Pedro Parking Garage is another great option, accessible from Market Street. It's free for the first 90 minutes weekdays (no validation required), $1 each 15 minutes after, $10 flat fee weekday evenings and all day on weekends.
San Pedro Square Market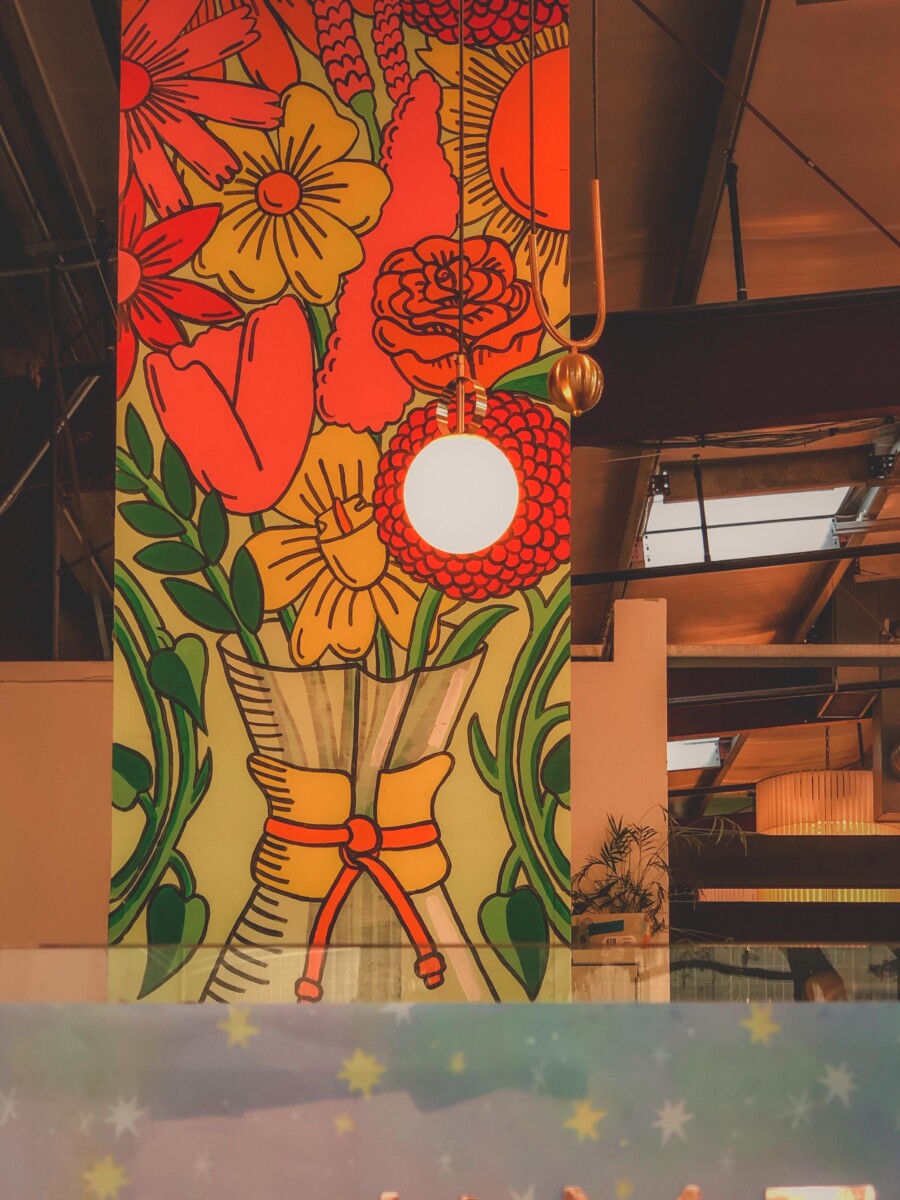 Many restaurants and bars have come and gone in San Pedro, but the addition of San Pedro Square Market (featuring two buildings best described as indoor food halls) has attracted a wider audience from its debut more than ten years ago: foodies looking for modern eateries and a place to hang out with friends, nearby workers searching for a lunch spot or a bar to grab a drink for a business meeting, college students walking just a few blocks from campus on a quest to find a nearby coffee house or outside space where they can study.
Whether someone is searching for a cup of coffee, bar-hopping, a work lunch or a quiet dinner out in town, everyone can gather at San Pedro Square (and San Pedro Square Market) for any or all of those things.
Travel Tip: There's live music in the evenings, five days a week!
San Pedro Square Market Restaurants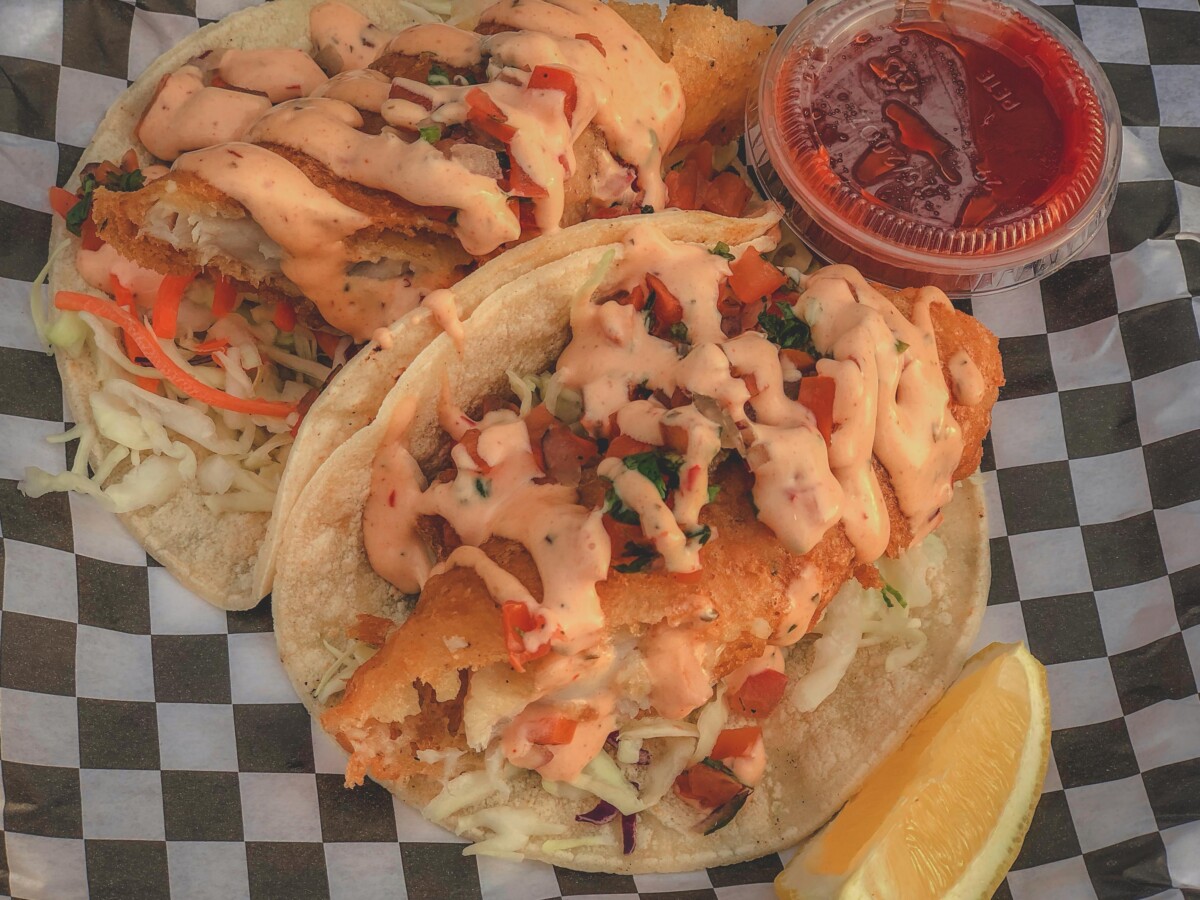 Anchors Fish & Chips
Anchors Fish & Chips will exceed any expectations you might have if you enjoy seafood. Although Anchors is pricey, most locals agree that Anchors' quality rivals fine-dining restaurants. Go during lunch or happy hour for a value meal. My sister and I ordered the one-piece fish and chips and two tempura fish tacos; it was plenty for the two of us (especially considering that the one-piece crunchy battered cod was about three times as long as what you would normally receive)! The fries also had delicious cajun seasoning on them, and the fish tacos were (all-caps) amazing with a chipotle-like dressing drizzled on top.
Jora Peruvian Food
It's not easy to find an authentic Peruvian restaurant in San Jose. A small handful come up in a GPS search, but after stumbling upon Jora Peruvian Food, I didn't have to look any further. Jora had me at plantains, but I stayed for the Aji De Pollo, shredded chicken with Peruvian rice served with a curry-like mustard-colored sauce with a hard boiled egg and olive on top. Large pieces of potato were an unexpected but pleasant surprise.
On A Roll
Looking for Pad Thai? Or maybe Bahn Mi? You can get either, both, or a number of other items at On A Roll. Hong Kong style noodles, dumplings and wontons are also possibilities, along with boba tea and Vietnamese coffee. The food portions are generous and the food doesn't take long to be prepped, great if you just stopped in for a quick bite for lunch before heading back to work.
Pizza Bocca Lupo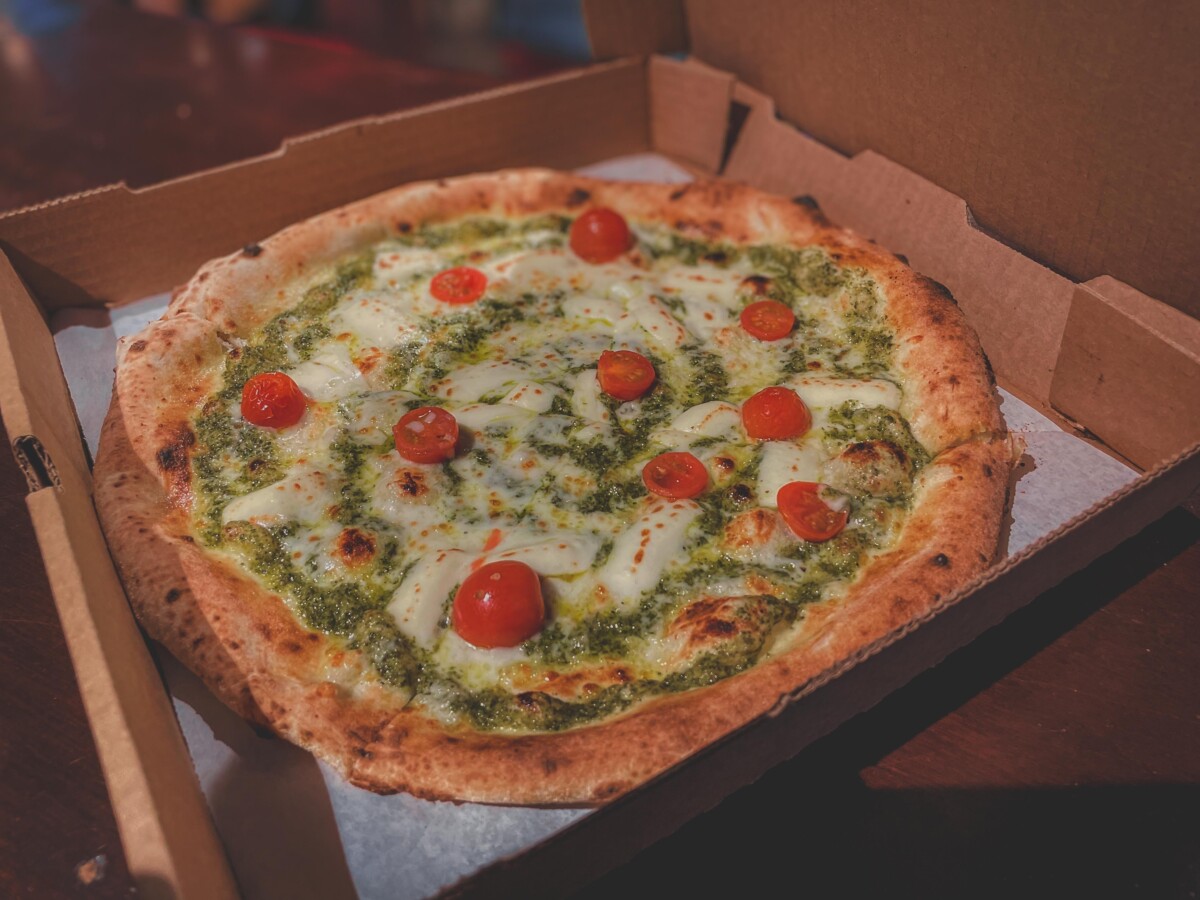 Pizza Heaven? No, it's called Pizza Bocca Lupo, but you'll think you floated up to cloud nine after tasting any of the divine 12-inch wood fried pizzas offered here. Served on a thin, light crust and heavy on the cheese, the menu is simple with three vegetarian and four meat pie choices. My favorite? The pesto. Although the restaurant refers to the size as a personal pan, my fiancé and I split it, and it was the perfect amount. Authentic Neapolitan pizza deliciousness at its finest.
Urban Momo
Here's what you'll find on the vast menu of Urban Momo: appetizers, soups and salads, rice and breads, and Momo (various types of Nepali dumplings served fried or steamed with dipping sauce). The menu is sub-categorized by cuisines like Manchurian and Schezwan. You'll also find tandoori meats, chow mein, fried rice, and curries that round out the menu. Leave plenty of time when visiting – you'll need half of it to decide what you'll want order and the other half to enjoy the aromatic taste.
Voyager Craft Coffee
When the coffee is so pretty you don't want to drink it, you know you're at Voyager Craft Coffee. Voyager excels at their craft. It's not just that their coffee is amazing or that they can imprint rainbow graphics on top, the overall atmosphere at Voyager is welcoming; the colors surrounding the ordering aisle, ranging from pastels (they have a pink expresso machine) to bright orange and yellow hand-painted flowers on one of its columns, give it an artistic vibe. My recommendation? Their oat milk latte (my new favorite caffeinated beverage) and the Lexington (expresso milk, reduced bourbon, vanilla and brown sugar).
San Pedro Square Market Bars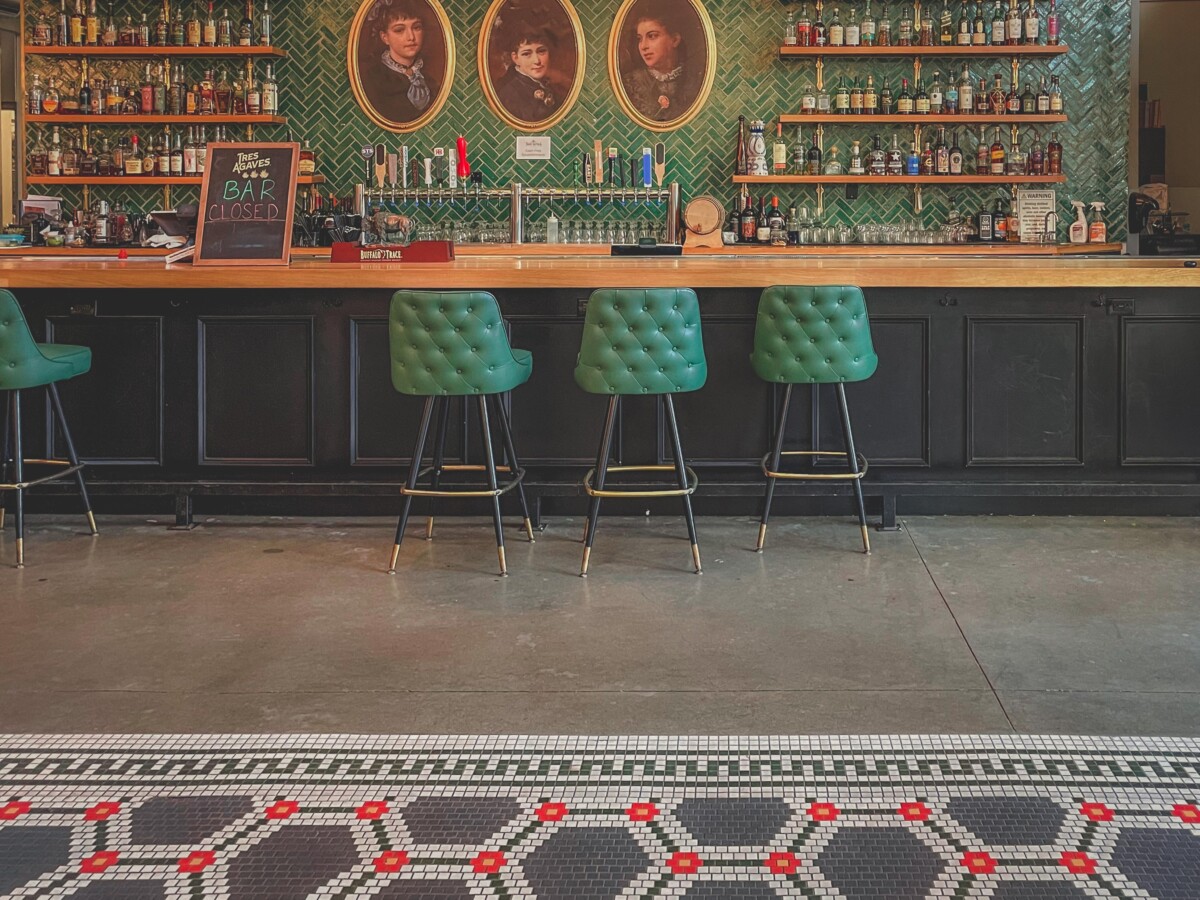 Three Sisters
If I were going to transform my living room into a bar, I would want it to look just like Three Sisters. Hence, it's no surprise why my award for the most lavish-looking bar in San Pedro Square goes to Three Sisters, a combination of HGTV meets Drink TV. Upon entering, I was immediately taken by the partial mosaic tile floors and their deep teal backsplash behind the bar, the three large oval pictures, and the luxurious-looking quilted-patterned stools that match the beautiful wall color. It reminded me of walking into Anthropologie, where you fantasize that every section you walk into is your own (sorry, I digress). Their signature drink is the Raspberry Hang Glider, a mixture of vodka, simple syrup, raspberries and lemon juice. It's on my bucket list to come back here and spend the day daydreaming about their interior design and drinking my way through every one of their Sex And The City-type cocktails. A girl can dream…
San Pedro Square Market Bar
This bar is connected by building and by menu to Three Sisters (they share the same drink menu), but is low-key in terms of ambiance. This industrial-loft environment offers customers a choice of craft beers, local wines and a selection of classic cocktails. Busiest on Friday and Saturday evenings, the market's courtyard still usually have lower volume and less crowds.
Market Beer Co.
For those who love beer, you'll love it here. No matter whether you're craving beer or cider on tap, or you just want to head to their large fridge behind the counter to grab a cold one in a bottle or can, Market Beer Co. has you covered. Tip: They have Lindeman's Frambroise, a sweet and refreshing raspberry beer. The setup feels half like a regular bar and half like a 7-11. Simplistic and genius.
San Pedro Square Market Dessert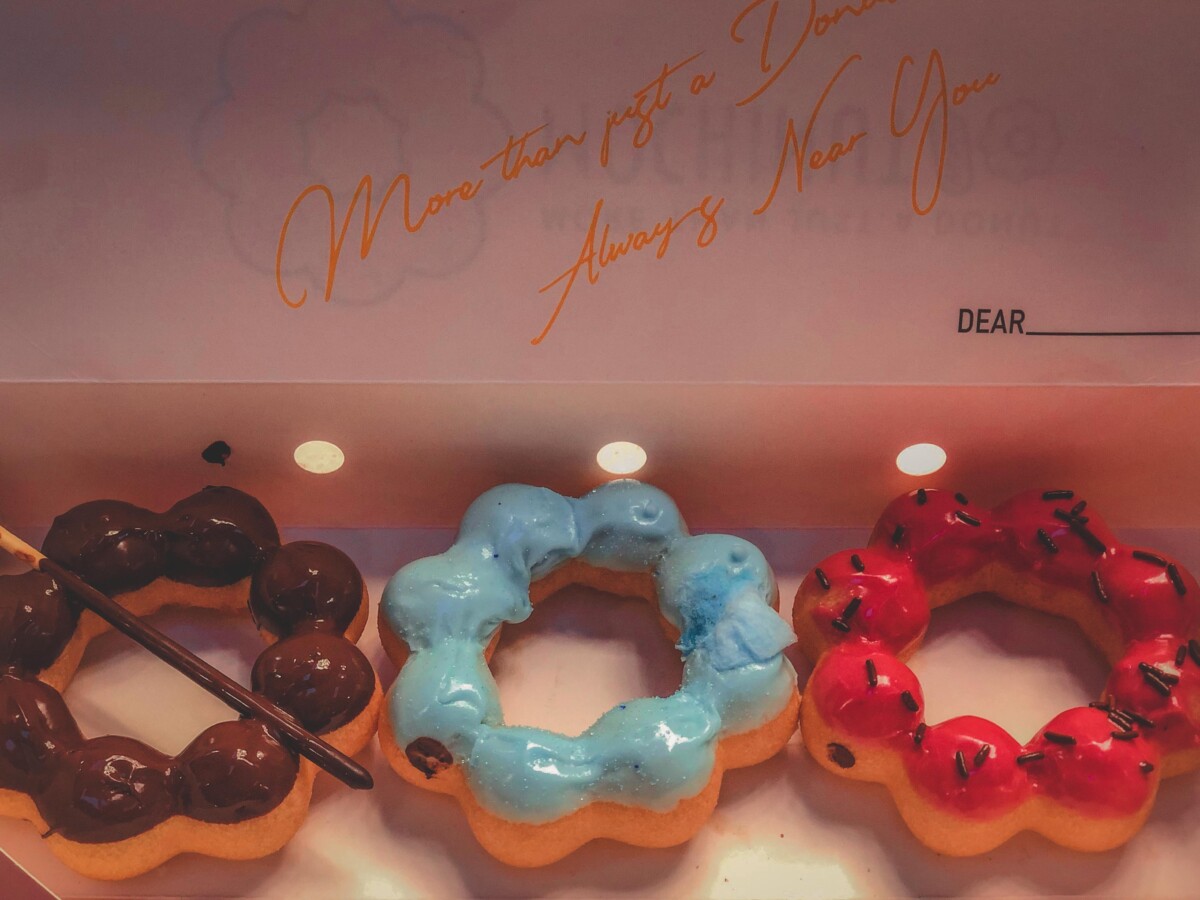 Mochinut
If you have a sweet tooth like me, you'll definitely want to pop into Mochinut. The donuts are all the same cake flavor, but it's the unique selection of flavored icing on top that makes each so different and delicious. From Cotton Candy and Horchata to Churro and Matcha (to name a few), you'll want to try them all (which can be easily done since you can order in threes).
Urban Ritual
If you've never heard of craft teas and boba cocktails, Urban Ritual is a sweet treat. The Asian-inspired drink spot is situated next to the Almaden entrance. Their menu is posted on the wall, use the self-order tablet to pick from confectionary choices like Mango Sticky Rice (mango with rice milk and coconut milk) or Crème Brulee Milk Tea (milk tea, crème brulee pudding, boba and torched sugar). It could be the hardest decision of the day.
San Pedro Square Market Shops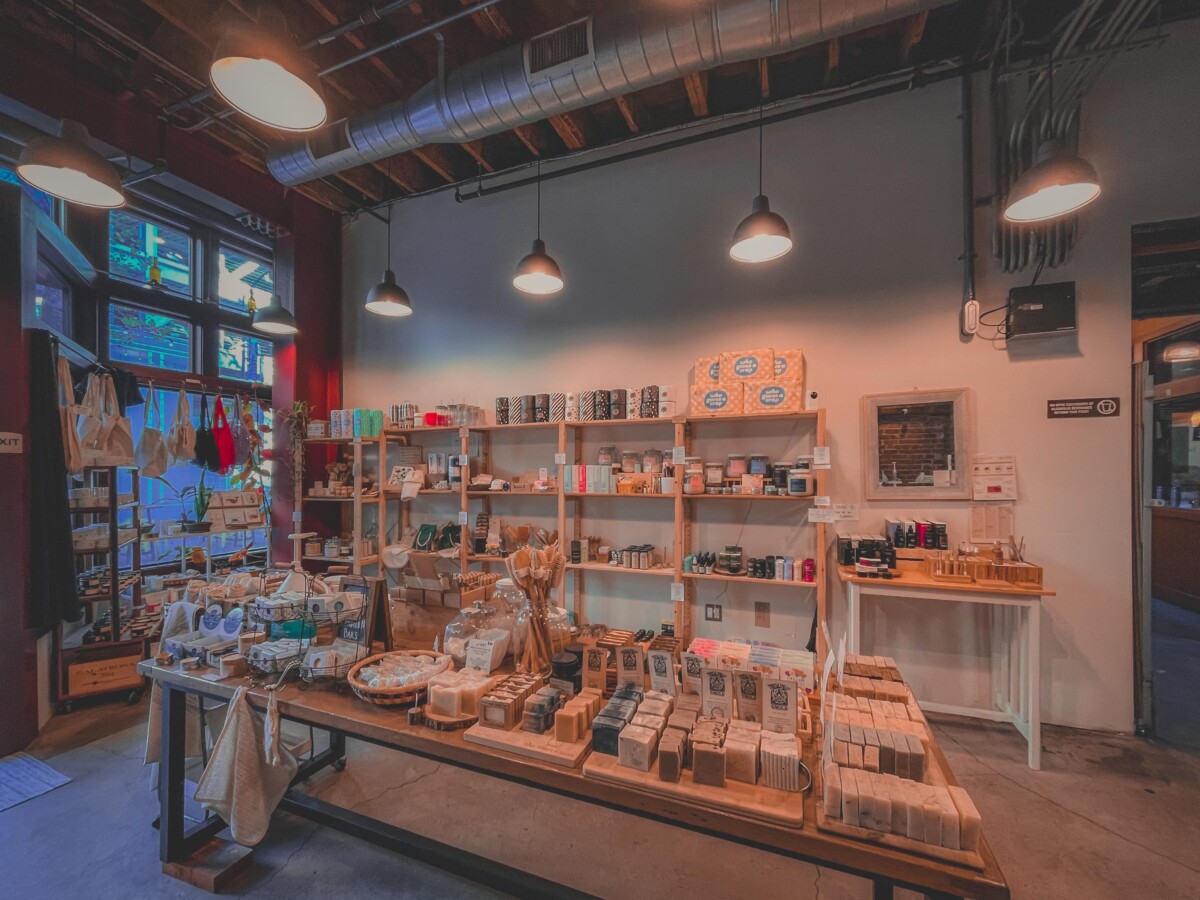 The Source Zero
This enchanting boutique is as aesthetically pleasing to the eye as the nose upon entering. A distinctive gem in the middle of downtown, there aren't many shops in the vicinity, especially ones promoting zero waste. They're a small business, but also support other local businesses' merchandise. Featuring a refill bar (bring your own containers), this sustainable store sells everything from soaps, shampoos and conditioners to all-purpose cleaners, laundry goods, personal hygiene products and sunscreens, even items like metal straws and bamboo utensils. If you are trying to be more green, you'll love the wide arrangement of environmentally friendly products here.
Ashy Aromas
Handmade candles? Candle-making workshops? Sign me up! Whether you're stopping by for a luxurious and delightfully fragrant candle or you are looking for a fun activity to do with your spouse, group of friends, or co-workers, Ashy Aromas offers patrons an opportunity to shop or attend a workshop on candle-making. A variety of candles are available to buy such as Island Romance (self-described as tropical fruits and rum blended into an irresistible summer drink) or Summer Breeze (the scent of waves with a touch of lavender and amber).
Things To Do In San Pedro Square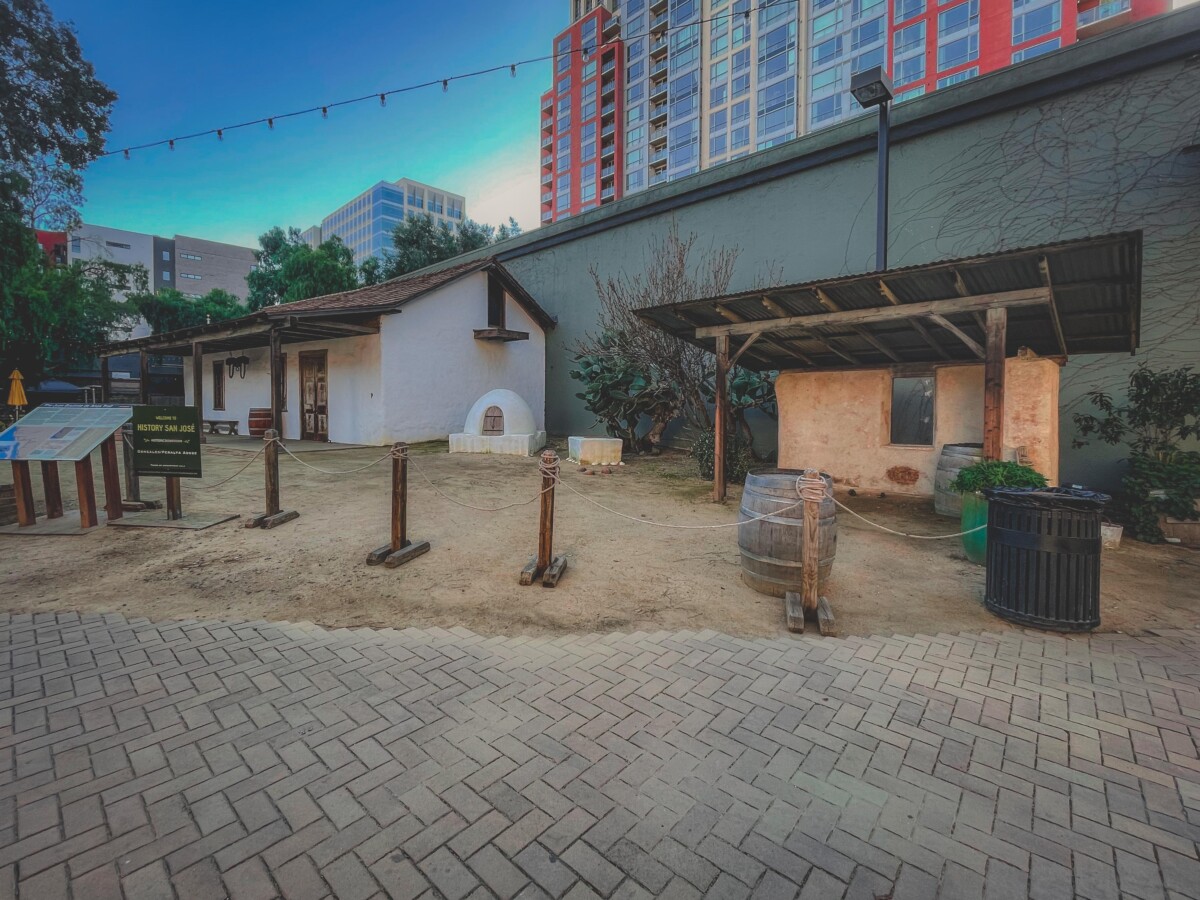 The Old Wagon Saloon & Grill
My favorite place to check out (besides Spaghetti Factory) in San Pedro Square prior to the market opening is Old Wagon Saloon & Grill. Featuring a large indoor and front and side outdoor space (before parklets were a thing), I remember heading here and barely being able to move on a Friday or Saturday evening. This saloon with its western theme even has a stagecoach attached to the front of the building. It's still a popular place to be, and if you're eating here, there's an extensive menu – one page for food, and another one full of beer, cider, cocktails and wine choices.
Gonzales Peralta Adobe House
The Gonzales/Peralta Adobe House sits between the two San Pedro Square Market buildings. The courtyard surrounding it has plenty of seating where you can enjoy your food or beverages from one of the many eateries. Tours of the interior can be arranged by appointment only (reserve a tour here).

What recommendations do you have for San Pedro Square? Where are your favorite places to eat, shop, and stroll in San Pedro Square Market?