I'm going to try to keep this Skyscanner review as unbiased as possible.
I stifle a laugh. It's a weird thought, I know.
I talk about Skyscanner a lot on Passport To Eden, but that's because I'm completely in love with the website (note: this is not a sponsored post). To be honest, my love borders on somewhat obsessive. Y'all, my morning routine begins with a hot chocolate and a Skyscanner search. You'd think I was joking…
I've been using Skyscanner for the past four years. At the time, the company didn't have a really big USA presence but I fell hook, line, and sinker for the design, the rates of the flights, and the "search everywhere" function.
This was supposed to be an unbiased Skyscanner review, right?
*ahem*
Today, I'm going to be diving into the good, bad, and ugly of my favorite website. As much as I talk about the sunshine and roses portion of Skyscanner, the search function can occasionally lead to dark thorny flights (I don't think it's any fault of theirs but I want this post to be a holistic collection of my experiences).
Are you ready to become a Skyscanner ninja? (*raises hand*)
What Is Skyscanner?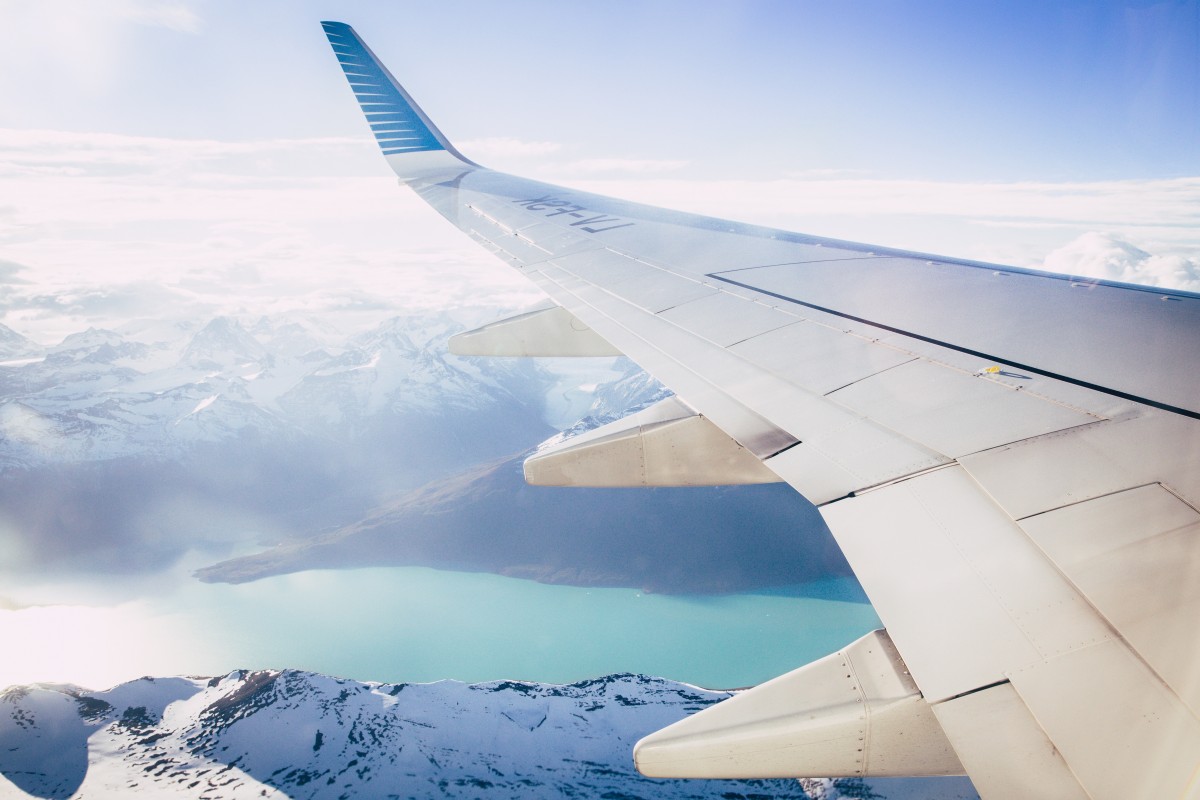 Skyscanner is an aggregation website.
Most flight searching tools rely on web scraping techniques to scour the Internet for flight deals (Skyscanner is no exception). In other words, Skyscanner sifts through the text of popular flight websites, RSS feeds, and other travel-related domains to find relevant deals.
Travel Tip: Skyscanner also communicates directly with airline providers (mainly through APIs) to pull the latest flight deals.
The key term here is relevant. Skyscanner tries to pick up the best searches for you (i.e. the cheapest deals).
And I just want to say the website has one of the strongest deal-finding algorithms I've ever come across.
That's why Skyscanner has always been on my list of top three flight aggregation webpages (my other favorites are Momondo and Google Flights).
Is Skyscanner The Right Website For Me?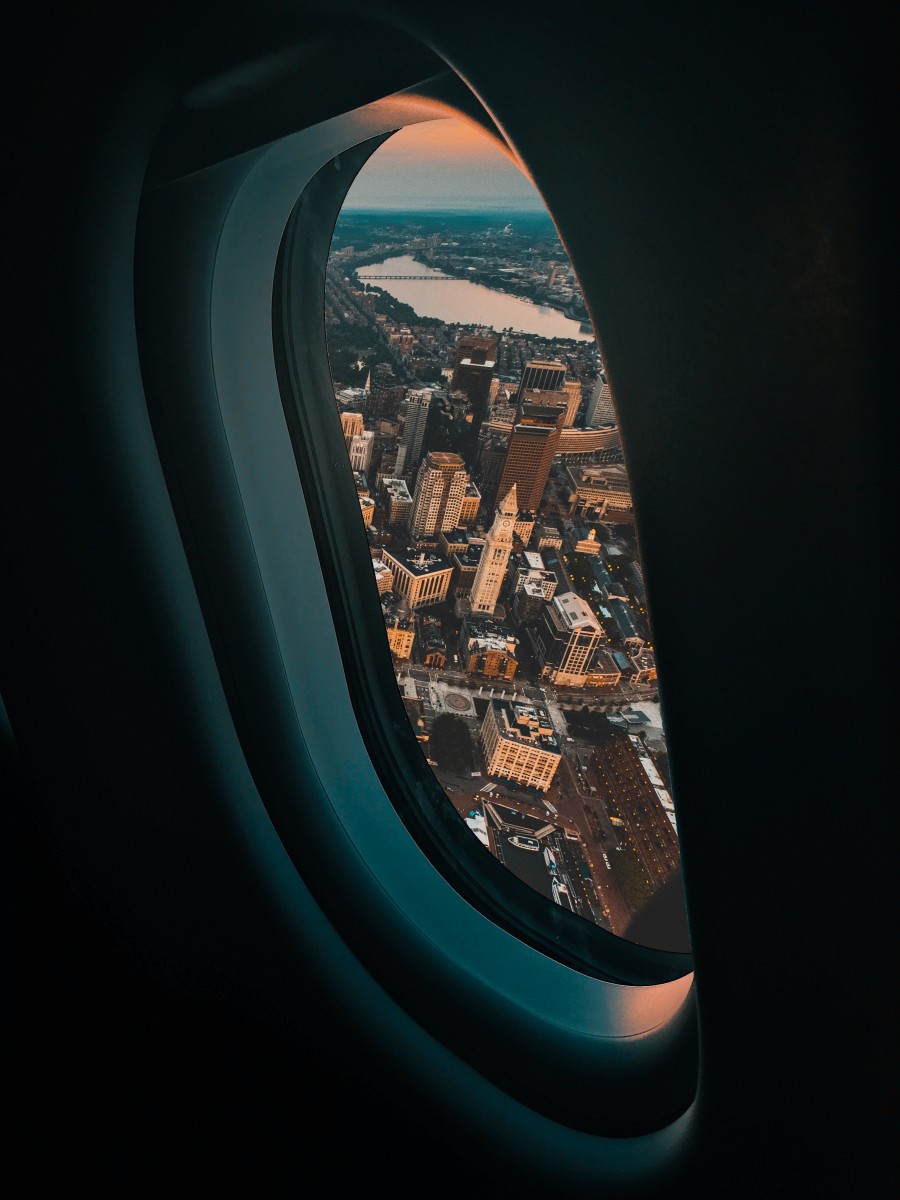 As much as I'm tempted to describe Skyscanner as a fairytale Godmother who works magic for all, I have to be honest: Skyscanner is more like Cinderella's shoe. If it fits your profile, the website will make all your travel dreams come true. And if it doesn't, don't worry. You just need a little patience.
Before you hop onto Skyscanner, ask yourself these questions:
Do I have flexible travel dates?
Am I a light packer?
Am I okay with budget airlines?
Do I have the time to thoroughly research my favorite flight deals?
If you answered yes to all of the above questions, congratulations! Your flight searching prince has arrived (*cue wedding bells*).
If you didn't, don't worry.
For the longest time, my answer to the first and last question was an all-caps NO. And I still found cheap flight deals on Skyscanner.
Were they a little more expensive than some other in-site options? Sure. But more often than not, Skyscanner still presented the cheapest option given all the restrictions.
How To Use Skyscanner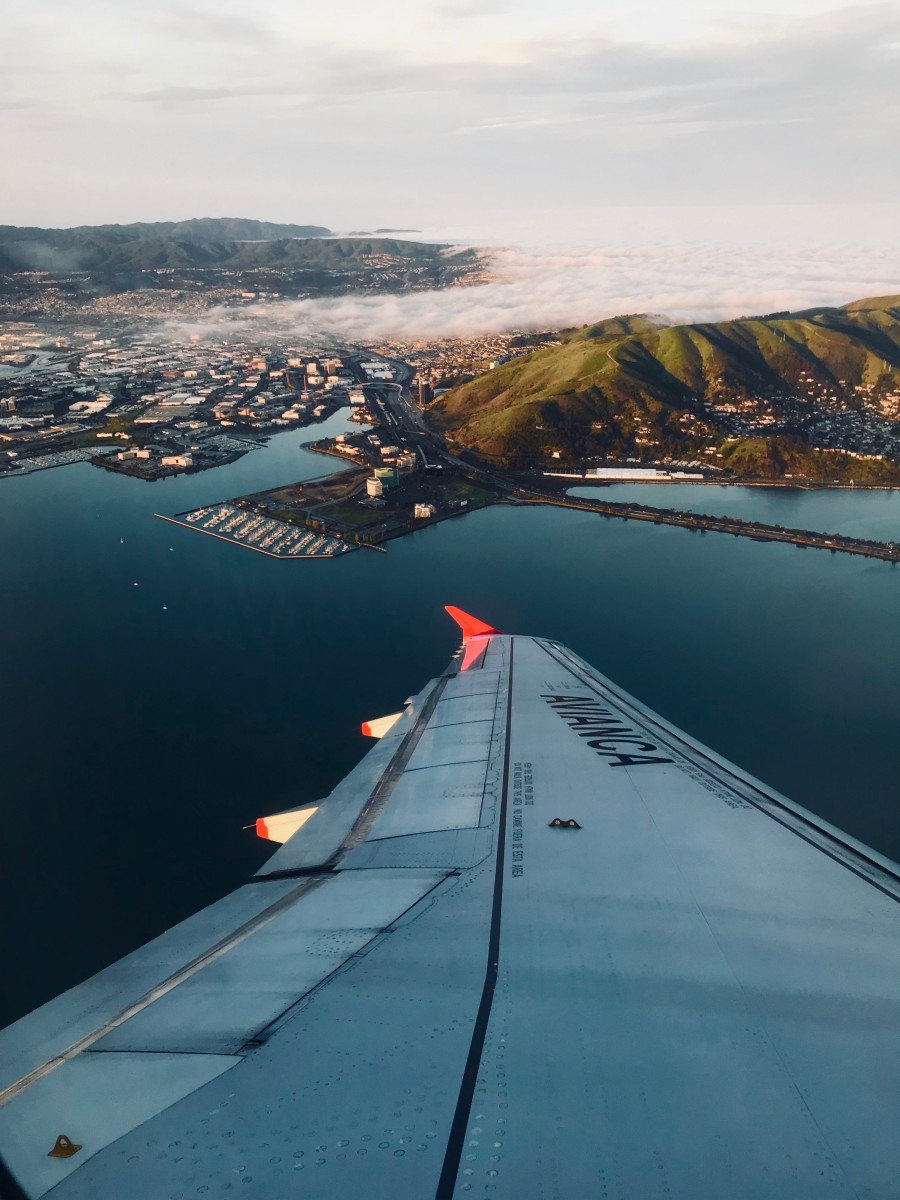 Open this link in a private browser. Or clear your cookies and click here.
We're going through a step-by-step Skyscanner tutorial.
Travel Tip: Skyscanner also curates hotel and rental car deals, but I've never had much luck with them. You can find some rental car hacks here.
In the "From" section, start typing the name of the airport you are plan to depart from. Just below the search box, check "add nearby airports".
For the "To" section, enter the place you are traveling to (alternatively, select everywhere). Again, check "add nearby airports".
Skyscanner rewards flexibility. The more flexible you are, the better the deals.
For the depart portion, select your travel month (don't add specific days). When you're first searching, check for 1 adult (we can add multiple individuals later).
Now, you'll be led to a calendar page. You can choose the graph option as well (I prefer the calendar format). Select the dates closest to your set travel dates that have a green price value label.
That's it. Viola! You've just found the cheapest base flight fare!
Skyscanner Pros
Flexibility
The "everywhere" function is reason alone to use Skyscanner. Type your starting destination, your dates, and then autocomplete everywhere to discover some groovy new destination (did I just use the word groovy? Let's forget that happened).
The results are listed in order of cheapest to most expensive so the design really benefits budget travelers with an eye for spontaneity.
Speed
I'm always shocked by how quickly Skyscanner loads the cheapest flight deals. For some reason, I expect them to take a long time to pull the best fares. No. It's all done within seconds.
A Large Set Of Partners
Skyscanner has a large set of partners which means they aggregate a giant collection of flights. Occasionally, I question the authenticity of some of their partners. If you have a negative gut feeling about a certain deal that feels too good to be true, it's okay to shy away from the tickets.
Read This Before Booking
Double Check The Deals: AKA The Branson City Incident
A few days ago, I was casually scrolling through Skyscanner when I came across an amazing flight deal – a $37 roundtrip ticket from Dallas to California.
I've never clicked on a deal so fast in my life (for the USA, this kind of ticket is crazy cheap). The arrival location was Branson, California.
I had never heard of the town, but I'm usually game for any destination.
After a solid hour on Google, I found out Branson is an abandoned ghost town in San Diego County. That didn't sound too promising but I hoped there was a small town nearby I could cozy up in.
I was also a little worried about a rental car so I called up the San Diego Tourism Board. Y'all, they'd never heard of Branson either. The lady from the tourism board (who was super sweet) seemed genuinely surprised there was an airport in Branson (which raised all my alarms).
But she did a bit of research and found a way I could get from the hypothetical airport to a rental car. I discovered there were indeed some cute small towns nearby (score) and soon, my excitement was uncontrollable.
I clicked the link (stilled showed Branson, California) and Skyscanner took me to another website. I filled out all my details, looked over the flight details, and in a random just-for-fun moment decided to Google the airport code – BKG.
Normally, I save my first impressions for when I arrive. But I was insanely curious as to what a working airport in a ghost town looked like.
Y'all, BKG airport is Branson, Missouri. Missouri. Skyscanner incorrectly labeled the state.
Now, don't get me wrong. I don't blame Skyscanner at all for this because the website I got referred to (completely forget what it was) gave no indication where in the USA BKG airport was.
Skyscanner doesn't create the data. They just pull it.
Side note: there is no airport in Branson City, California.
I contacted Skyscanner's support team and they escalated the issue quickly (which was really nice of them).
The moral? Double-check where your flight is headed. I can't stress this enough.
Know That There Is A Strong Possibility Of Hidden Fees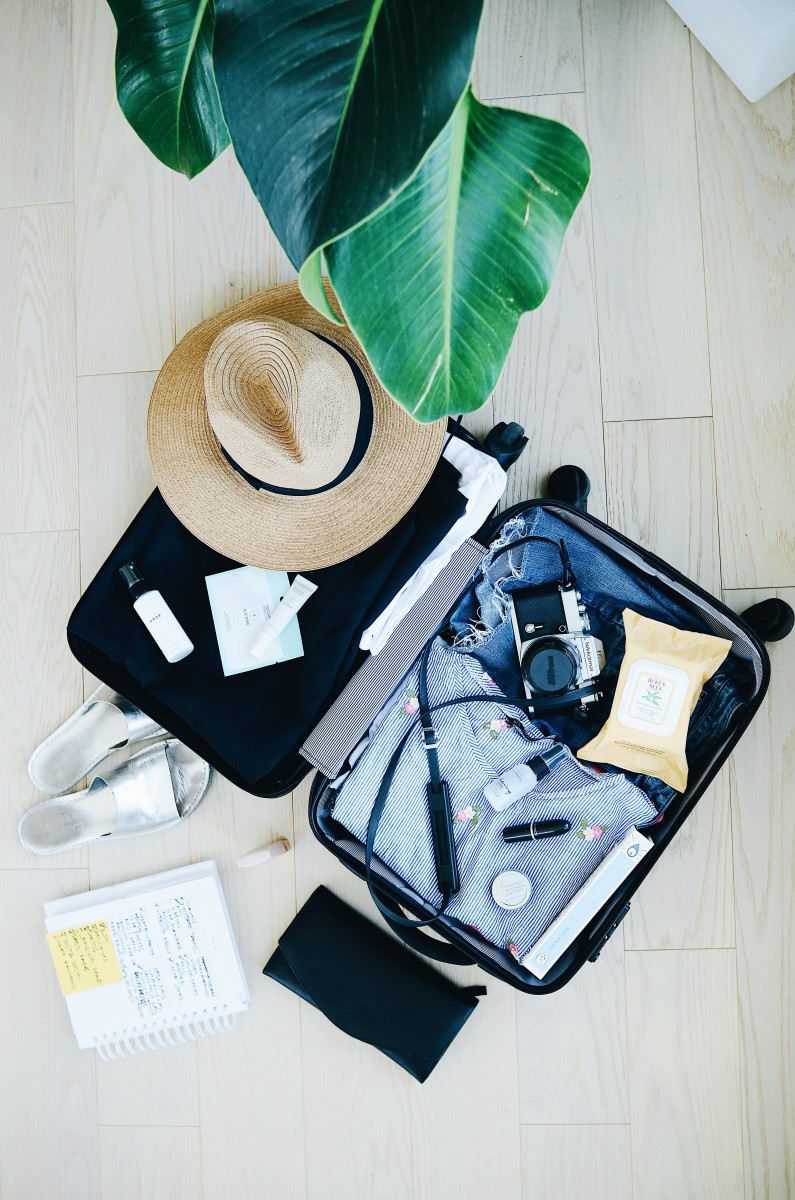 Skyscanner pulls a lot of information from budget airlines. And as much as I love budget airlines providers, they charge extra for carry-ons, checked-in luggage – basically everything that doesn't fit on your lap.
Since the charges are based on the airline providers, there are certain "hidden" fees that don't show up until booking (these don't originate from Skyscanner but from the referral websites).
The most popular ones are:
Online Booking Fees
Customer Support Fees (a weird one I see on websites that don't even have a customer support line…)
Cancellation Fees
Cancellation Handling Fees
Wi-Fi Fees
Seat Assignment Fees
Skyscanner Travel Hacks
Download The App
Simple-to-set up push notification system for airfare tracking. I really love Skyscanner's mobile app (download it here). It has all the features of the main website streamlined into an intuitive form.
Use The Map Feature
Skyscanner's most underrated feature. The map is a little hard to navigate to from the main website so I'm going to include a link here.
Be Flexible
Skyscanner is all about flexibility. I know I've said this multiple times in this post, but I'll say it one more time (sorry): the more flexible you are, the better the deals.
Clear Your Cookies
I've never run into a cookie issue with Skyscanner (I typically use a private window in Firefox) but it doesn't hurt to clear your cookies before a flight search.
Book 21 Days In Advance
The sweet spot for booking domestic flights. If you are looking to plan a trip in June, at the start of May select the whole month of June to see the cheapest flight deals.
Final Skyscanner Review: Is Skyscanner Worth It?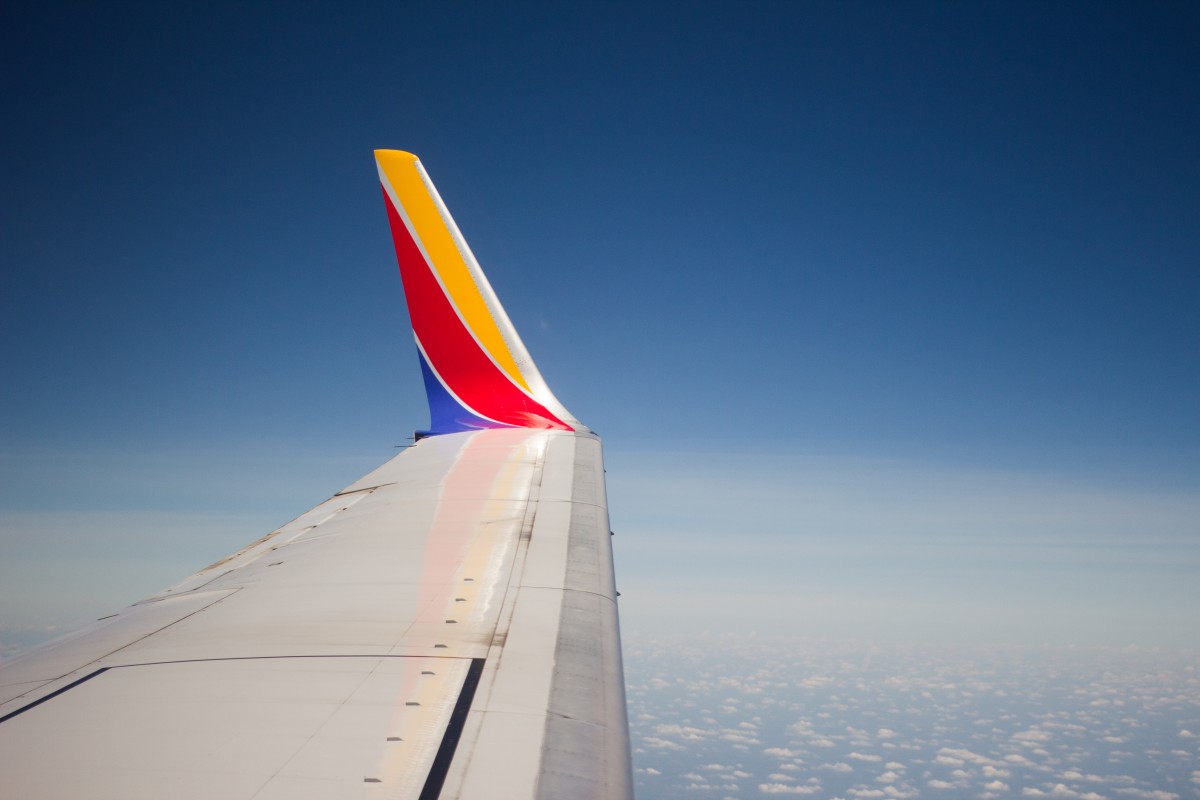 Absolutely.
As much as I tried to keep this Skyscanner review completely unbiased, I'm 99% sure I failed miserably. And you know what, that's okay. I don't feel bad.
I love Skyscanner. It's an amazing service that deserves a lot more recognition.
It's my secret to cheap flights (*wink*).
Did you enjoy this Skyscanner review? Did you find it helpful? Let me know in the comments below! I love hearing from you! I tried to sprinkle ten flight hacks into the entirety of the review (hope it helps)!