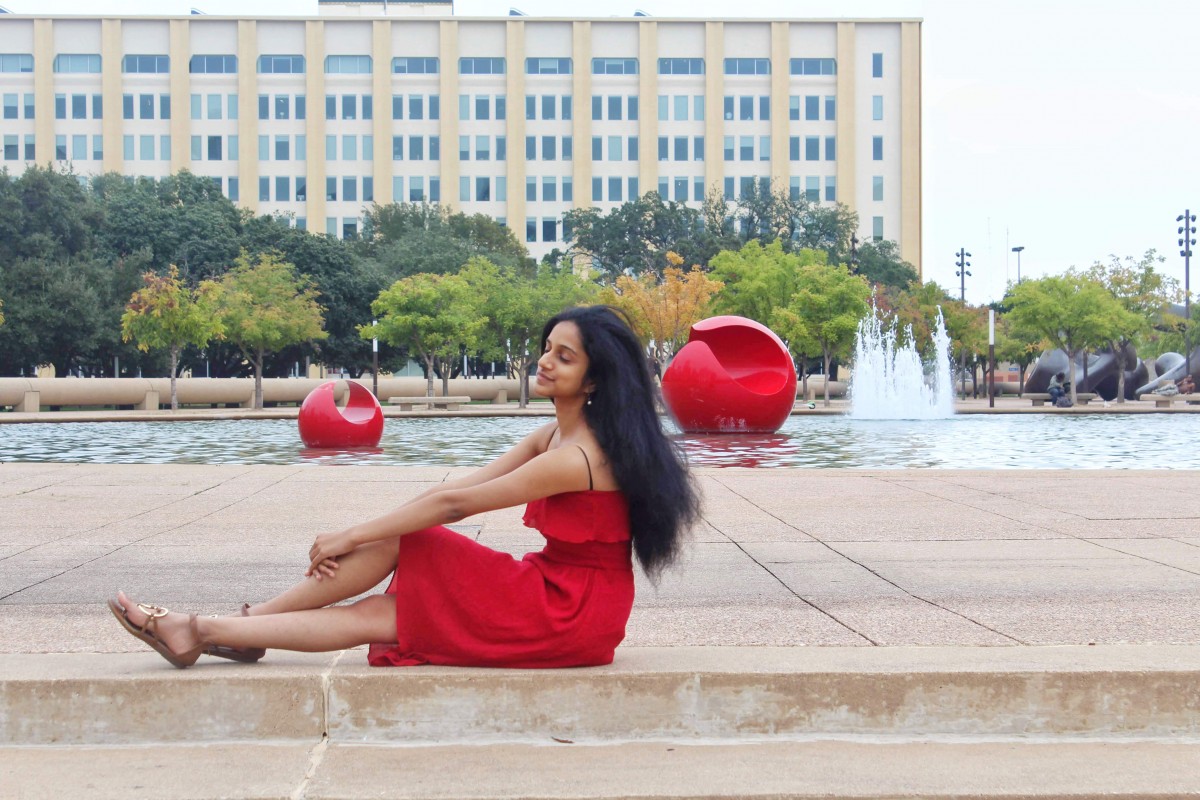 On the day I decided to be a spontaneous traveler, I wiggled into a flowy, red dress. 
The flowy red dress is the younger, crazier sister of the little black dress. Chic. Wild. Bold. More Monroe than Hepburn, the dress lets my inner crazy break loose into free-spirited madness every time I slip it on.
I'm a wild card. I can do anything.
It's strange to say that a $15 dress is the source of my newfound impulsiveness, but it is.
So let's grab two glasses of nojitos (yes, I'm even trading in plain hot chocolate for flavored mocktails), sit down, and have a chat because I'm going to be spilling all my tips on how to be a spontaneous traveler.
Spontaneous Travel Tip #1: Dress Out Of Your Comfort Zone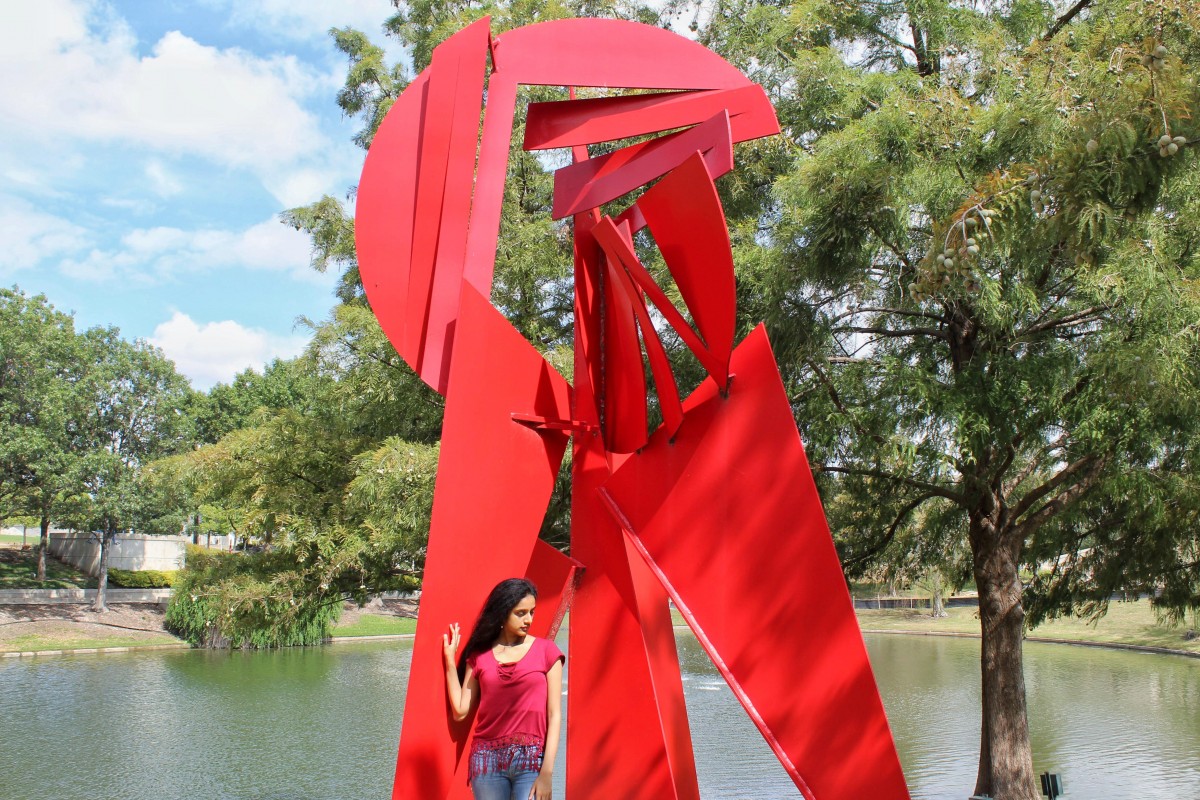 At heart, I'm a blue jeans, t-shirt, and sneakers kind of girl. I swear by plain and simple dresses – knee-length, no-frills, neutral colors. 
But when I'm traveling, I love experimenting. I love playing with details, big and small, from food to style, to see how my experience changes.
Fashion is how I change character. When I'm wearing skinny jeans, mismatched layers, and all-too sarcastic crop tops, I find that I'm drawn to street art, boutique shops, and indie cafes. When I put on a tracksuit and heels, I feel like running down the trails of a gorgeous botanical garden.
I don't want to play into labels – hipster, goth, sporty, or girl-next-door. Instead, I want to create a mood through my outfit that inspires me to throw my comfort zone onto the road and drive over it in a giant, pink tractor.
*clinks glasses*
Spontaneous Travel Tip #2: There Are Pockets of Discomfort Within Your Comfort Zone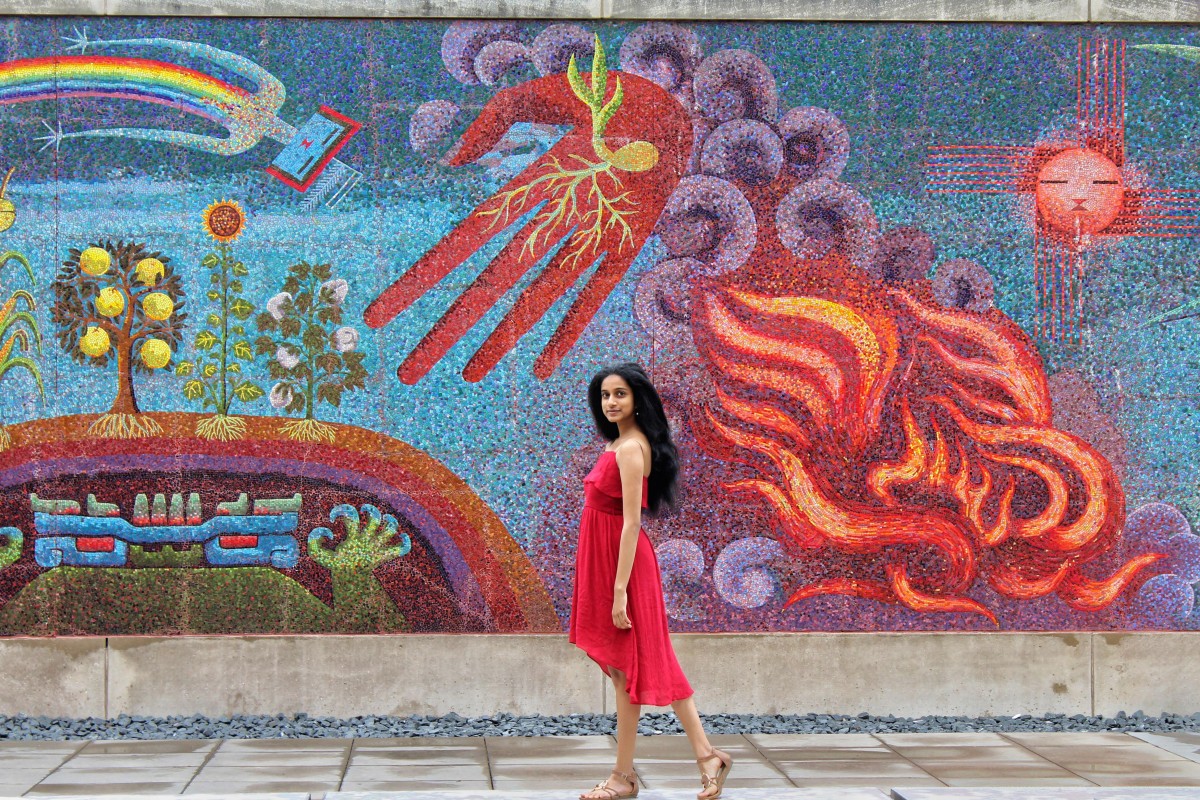 For the longest time, I associated spontaneous travel with skydiving, free-climbing, and taking Instagram photos on the edge of cliffs. 
Here I was, a twenty-something-year-old attracted to art museums, pretty buildings, and tea shops. Clearly, I could never be spontaneous.
It took me a while to realize there are pockets of discomfort within a comfort zone. You see, I always visit the same sections of art museums (African Art), I always stare at the same style of buildings (gothic), and I always order the same type of tea (chamomile).
So on my recent Dallas staycation, I wandered through the 1800s American Art section (without skipping all the wood furniture), I visited some contemporary structures, and I (*gasp*) ordered a large cup of Thai tea.
Crazy, right?
Spontaneous Travel Tip #3: Talk To Strangers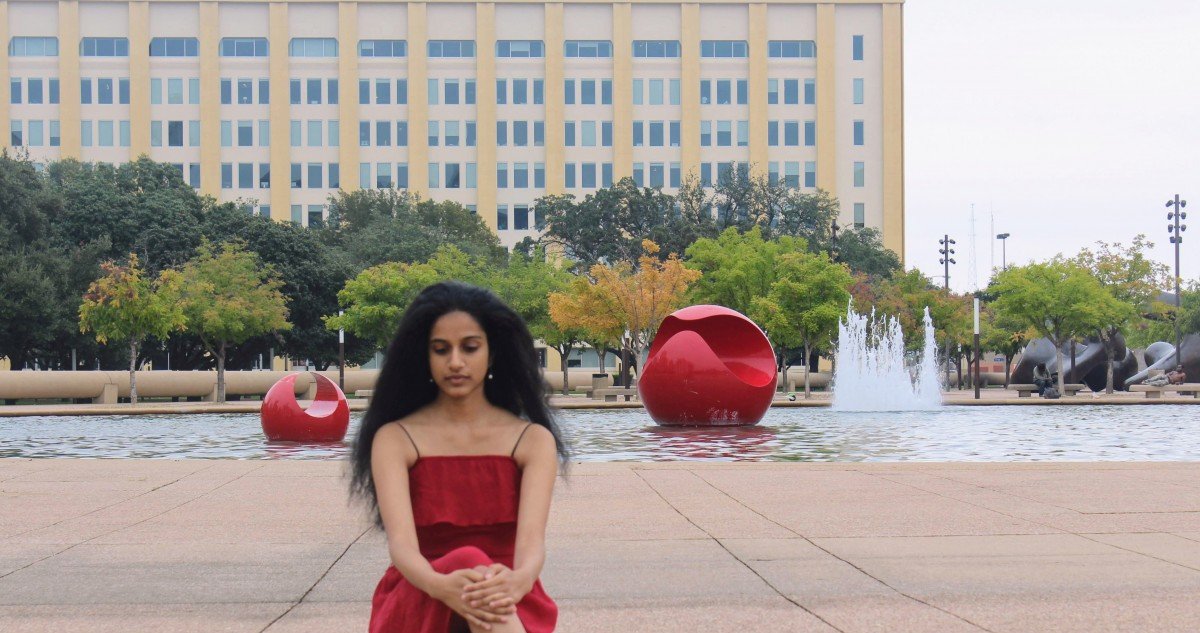 As an introvert, talking to strangers always involves a little fumbling, bumbling, and stumbling on my part. 
But the results are so rewarding.
You see, the key to spontaneous travel is discovering places you normally wouldn't visit. And since everyone has a different travel style, someone else might have fallen in love with a location that wasn't even on your radar.
But it is now.
So:
When I'm visitng a new restaurant, I challenge myself to ask the waitress what her favorite menu item is, why, and order that.
I'm so guilty of checking out a cute dog, petting its fluffy little head, watching its tail wag, and completely ignoring the owner. Owner? What owner? Now, I try to ask about local parks in the area and pet-friendly activities.
I'm normally never the kind of person to strike a conversation while using public transportation. My mantra is sit still, look out the window, and don't say a word. But I've recently been making an attempt to start small conversations. What book are you reading is my go-to (and it always leads me to the cutest local bookshop recommendations).
And on the days where I'm feeling more shy than usual, I try to smile as brightly as I can and just say "hello". 
That's always a good start.
Spontaneous Travel Tip #4: Turn Off Electronics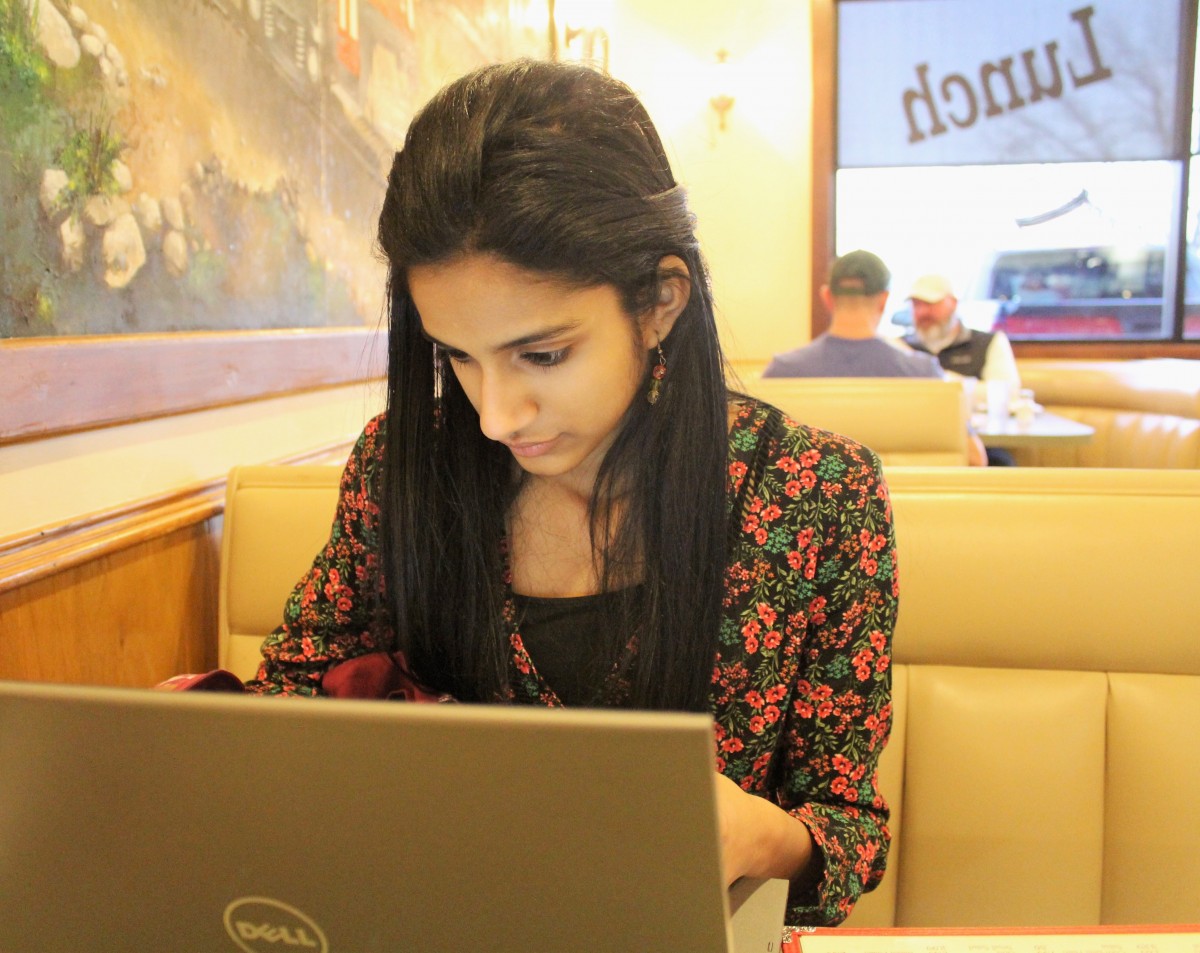 To photograph or not to photograph? That is the question.
I struggle with this so much. As a blogger, I feel a compulsive need to capture everything. I want perfectly symmetrical shots and flattering photos. I want to stand up on chairs and take gorgeous flat-lays of my food (only to eat cold, chewy bites later on). I want to embrace #doitforthegram culture, but I, internally, hate taking posed pictures. Why?
Social media robs us of the childlike let's-roll-in-a-pile-of-leaves mentality that spontaneous travel begs for. Sometimes, it's hard to clip the (physical and metaphorical) wires holding us back.
Spontaneous Travel Tip #5: Drop A Pin On A Map And Just Go
My father is the master of spontaneity. I still remember waking up one morning, hair a mess, snail walking my down the stairs, only to find him, through half-awake eyes, up and ready, bags packed.
"Are you going somewhere?" I asked, rubbing my eyes, sleepily.
"Get ready and in the car," he chirped. "We're all going to Austin."
My eyes widened. "Dad, it's five in the morning," I groaned.
"I haven't seen the best man of my wedding in two decades and last night, I found out he lives in Austin."
"Does he know we're coming?"
"No."
"It's been twenty years?"
"Yes."
Oh, boy. And that was the start of my crazy, whirlwind, completely out of the blue, first trip to Austin.
Spontaneous Travel Tip #6: Plan A Free Day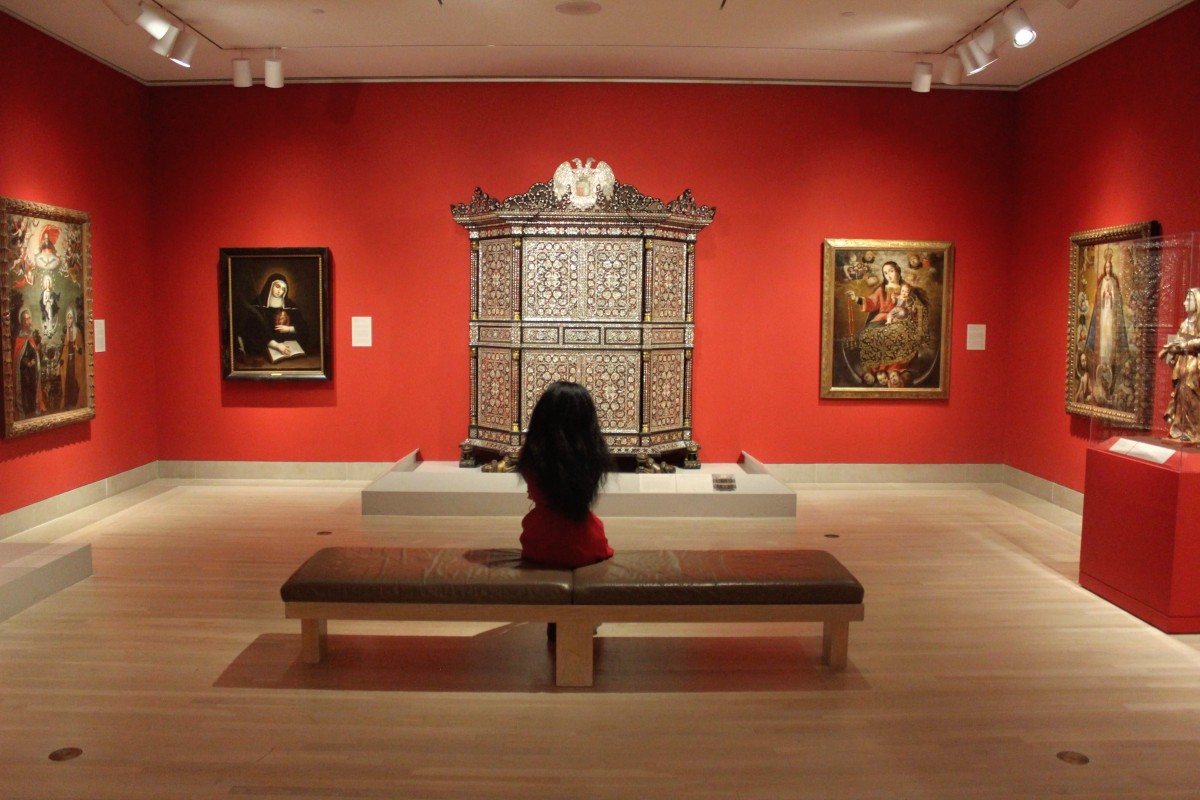 One day. No plans. 
I don't decide what I'm going to eat for breakfast, lunch, and dinner beforehand. I don't plan out an hour-by-hour sightseeing list.
I breathe in the moment. For once, I listen to my body, mind, and senses. Then, I go with the flow.
I used to hate free days. I don't like surprises. I don't like not knowing. And I, definitely, don't like not having a plan.
Now, free days are the ones I look the most forward to. After jamming so many activities into my itinerary (do I have time to breathe?), the more spontaneous travel days are often the least stressful.
Spontaneous Travel Tip #7: Just Drive Around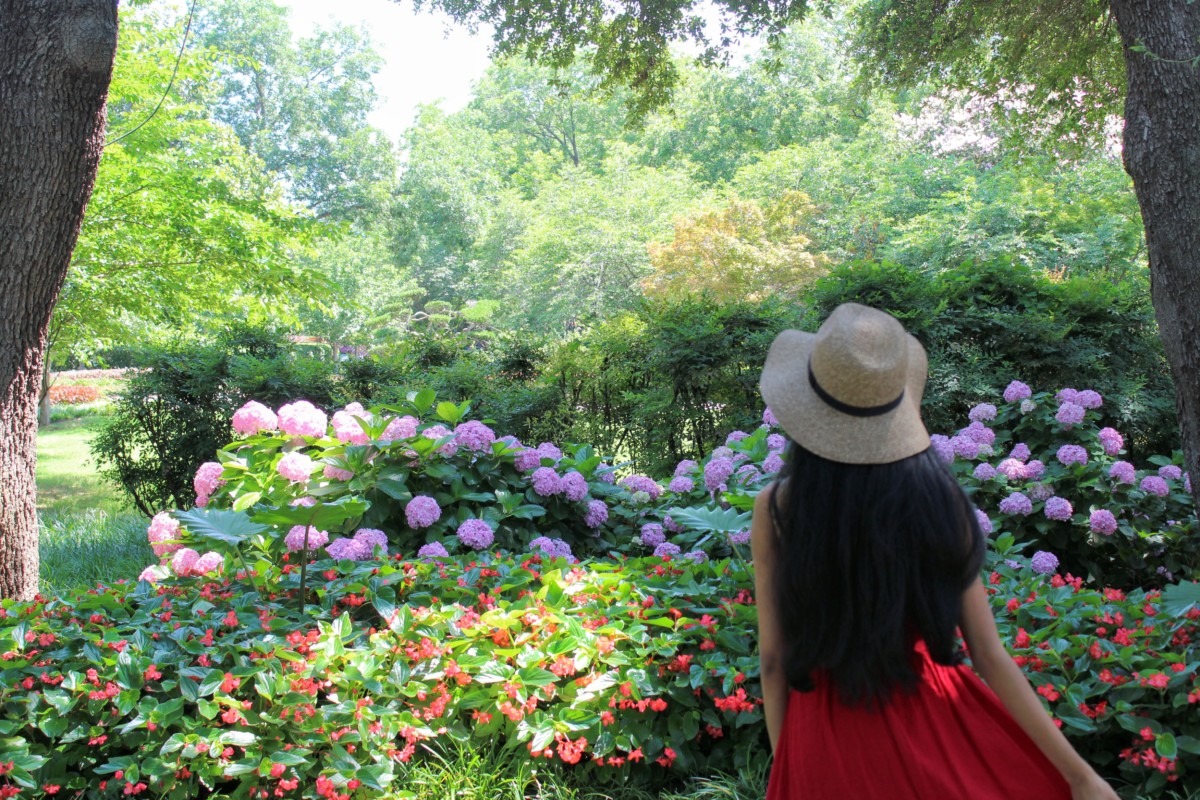 Just get in a car and go. Go somewhere. Go anywhere. Let's go somewhere we've never been before.
Let's explore.
Then, explore more.
And keep exploring. Forever.
Did you enjoy this post on spontaneous travel? Have you ever traveled spontaneously? What are you tips on spontaneous travel? Let me know in the comments below!