Somewhere along the history of time, someone conjured up the idea that hands-on museums should only be reserved for children. After all, only children want to touch and feel exhibits and revel in the fun of animate to inanimate interaction. Why would a perfectly reasonable adult ever consider such activities enjoyable? In fact, once you've graduated primary school (congratulations), you've won a ticket to the dim new world of "caution" and "do not touch" signs. I love traditional museums regardless and while I completely understand why some artifacts are better left behind glass panes (have you seen the graffiti in Pompeii?), interactivity is still something I innately seek. So cheers to the most hands-on museum in Texas that isn't solely geared towards children, but rather those of all ages!
Welcome to Perot Museum of Nature and Science.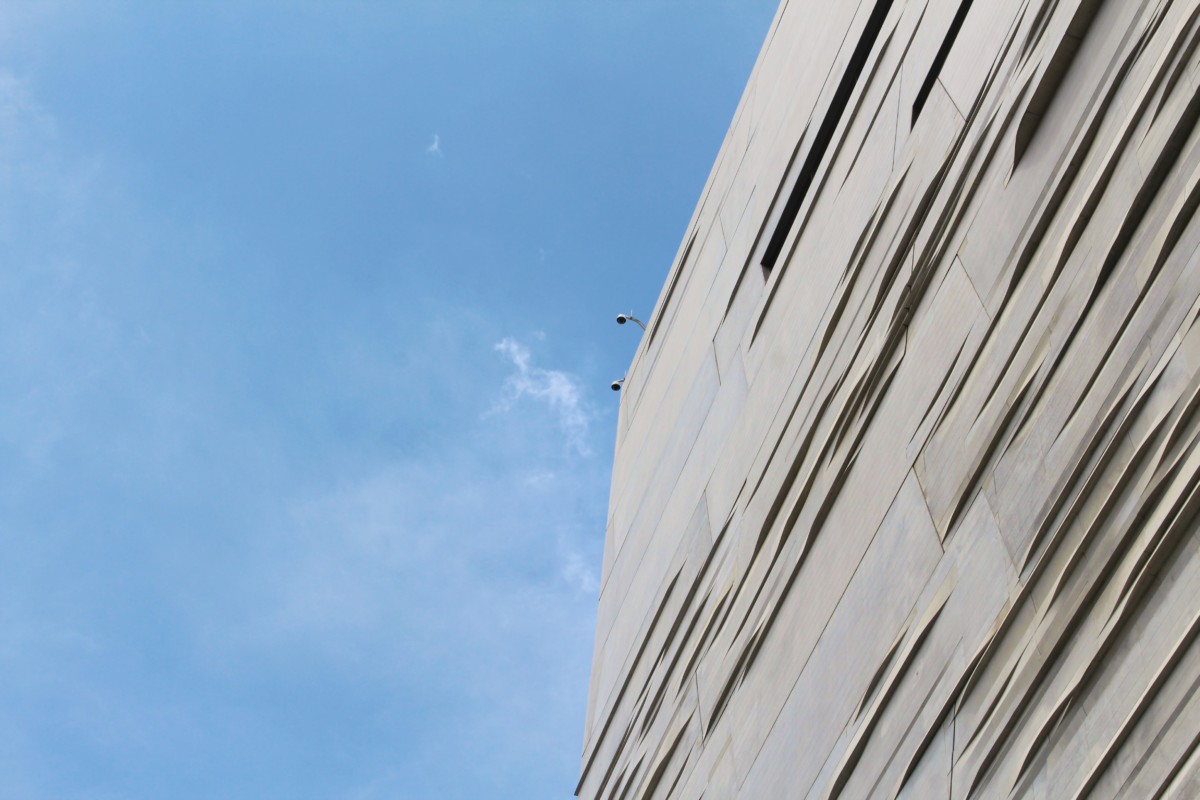 I want us to circle around the building first. Why? It's an architectural masterpiece. Don't believe me? Perot has won a Pritzker Architecture Prize, which is essentially a Nobel Prize for architects. The building raises the roof of modern with a glassy exterior and sharp cornered edges. The escalator boxed inside, protrudes outwards. And the sloping roof is fresh with local shrubs thrusted amongst slabs of stone.
First Floor
As we wait for the long line to recede, we notice small baubles hanging from the ceiling. Upon closer inspection, we realise these aren't baubles at all, but rather models of molecules of water strung along a panel of grey.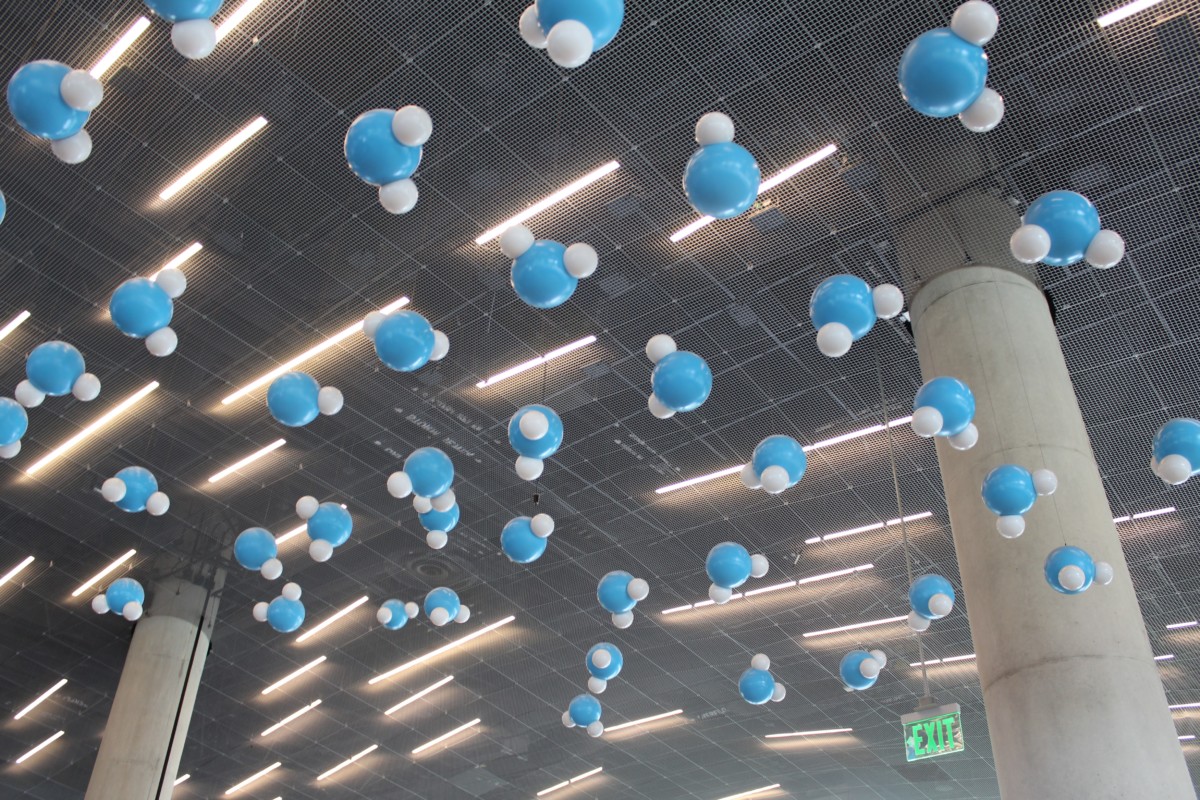 The details here are stroked on heavily. It is as though we have stepped into a science indulgence. But the rest of the ground floor isn't too busy, save for a few travelling exhibits and a gift shop. If you find "∫ (dcabin/cabin) = houseboat" adorable (I do!) then Perot's gift shop is one you will want to stroll through. If not (feel free to ask me and I'll gladly ramble into a mathematical explanation), we will catch an IMAX flick in the Hoglund Foundation Theater. I'm in a mood for something a bit National Geographic. How about you?
Top Things to Do: Shop in the Gift Shop, Watch a Movie, Visit A Travelling Exhibit (Varied Extra Charge)
Second Floor
We start by exploring the Being Human Hall. What does it even mean to be human? Well, we are about to find out. We enter a row of exhibitions detailing a history of anthropology before stumbling upon a Bio Lab. Here, we can isolate giant chromosomes from fruit flies or even stain and examine cheek cells from our own mouths. It's definitely weird yet interesting. Afterwards, we toy with a thermal camera to pin-point the hot and cold points of our bodies. If you really want to get up close and personal with the general public, we can even use a beam of light to showcase our system of blood vessels (talk about self-reflection). One of our favourite moments is breaking out into high-school prom style awkward movements to test a motion-capture device. It works embarrassingly well. And at this point, it hardly feels as though we are walking through a museum.

I will admit that our next stop, the Texas Instruments and Engineering Hall, seems to be overwhelmed by a much younger demographic. But do we care? Absolutely not. Be sure to test the 3D animation lab and try to program some nifty robot movements.
I've saved the best for last. The "Discovering Life" hall is an interactive nature walk come alive. I love that we can experience the sights, sounds, and even smells of a habitat just at the push of a button. We try to spot birds and animals within the display. The information is also wonderfully integrated into the panels. Unlike many other museums, it isn't a flurry of concentrated text followed by an exhibit.
Top Things to Do: Conduct an Experiment in the Bio Lab (15 – 20 minutes), Program a Robot, Wander Through the Discovering Life Hall
Third Floor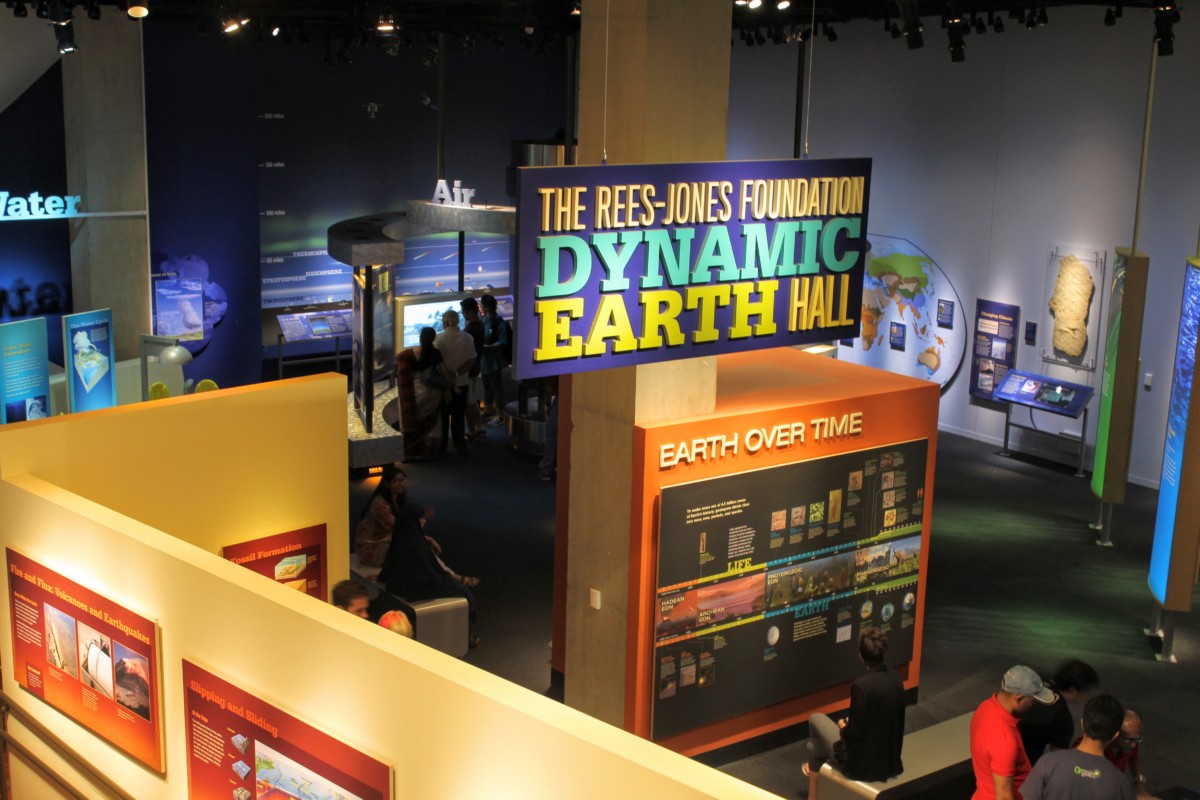 The third floor is home to the Dynamic Earth Hall. We get in line for the Earthquake Shake experience. The ground starts to rumble beneath us. We cling onto the rail to prevent ourselves from tumbling downwards as the panel moves more violently. We get to really feel an earthquake of significant magnitude and trust me, it is terrifying. But the gradual increase allows us to also take a step back and compare the intensities. Next, let's try to pretend to be weather forecasters. Texas weather is predictably erratic, so I have a feeling this is going to be an interesting experience. We glance at the radar, assume a deep monotone, wave our hands a bit (to give the pretense that we know exactly what we are doing), and get ready for the final, outstandingly hilarious result. Behind this exhibit is also a swirling mass of air that funnels upwards. Reach your hand out and get a taste for the vigor of the simulated tornado.
That's enough excitement for a while. Let's rest up and stroll through the Lyda Hill Gems and Minerals Hall. We gaze in awe at the lustrous colours of the crystals. Aren't they something?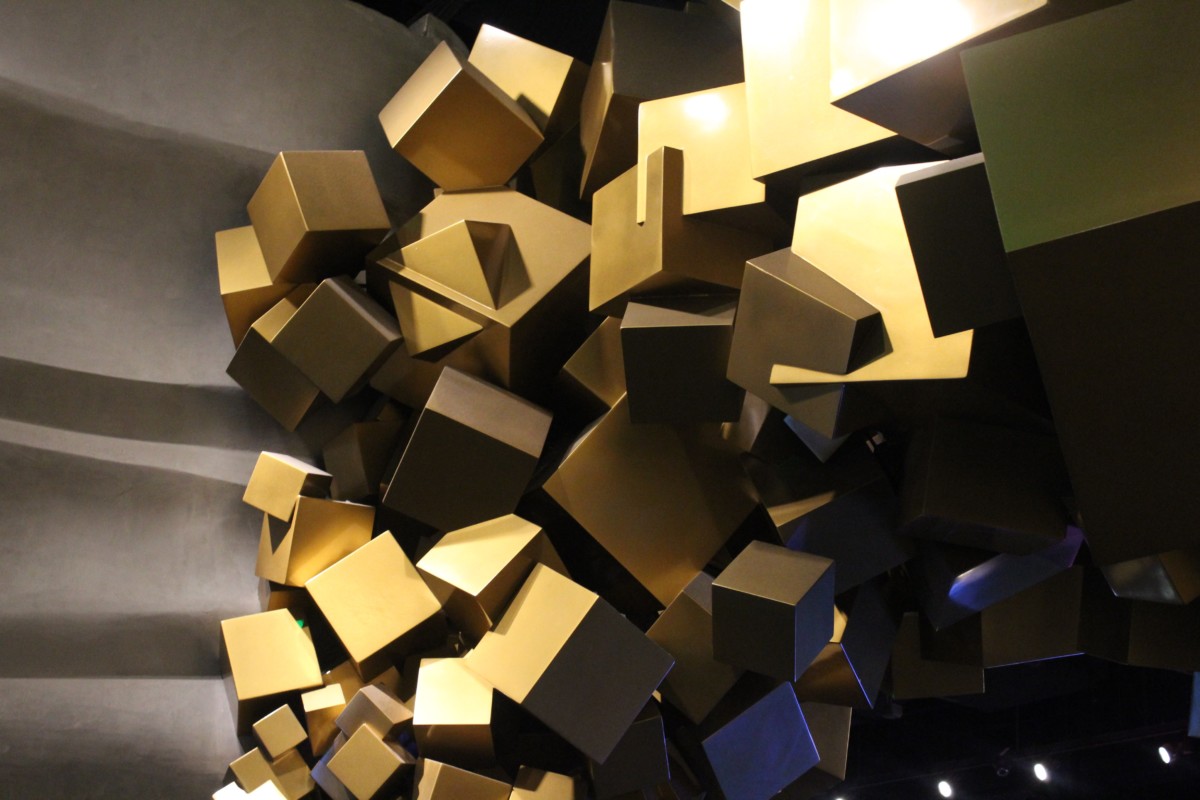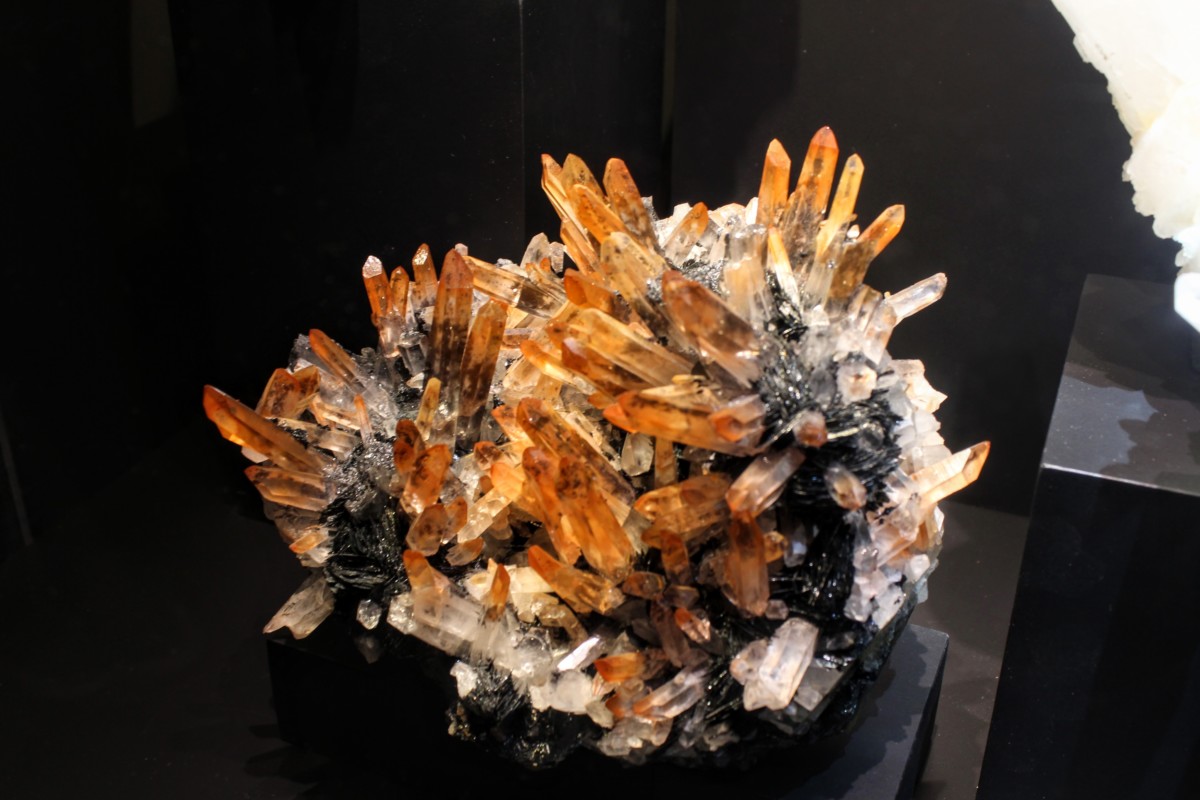 The full-on tidal wave immersiveness continues in the Tom Hunt Energy Hall. Explore the world of drilling in a unique way through a virtual journey of the Barnett Shale Rig. We fiddle with a few more hands-on displays before advancing to the fourth floor.
Top Things to Do: Earthquake Shake Experience, Explore the Barnett Shale Rig, Stroll through the Lyda Hill Gems and Minerals Hall
Fourth Floor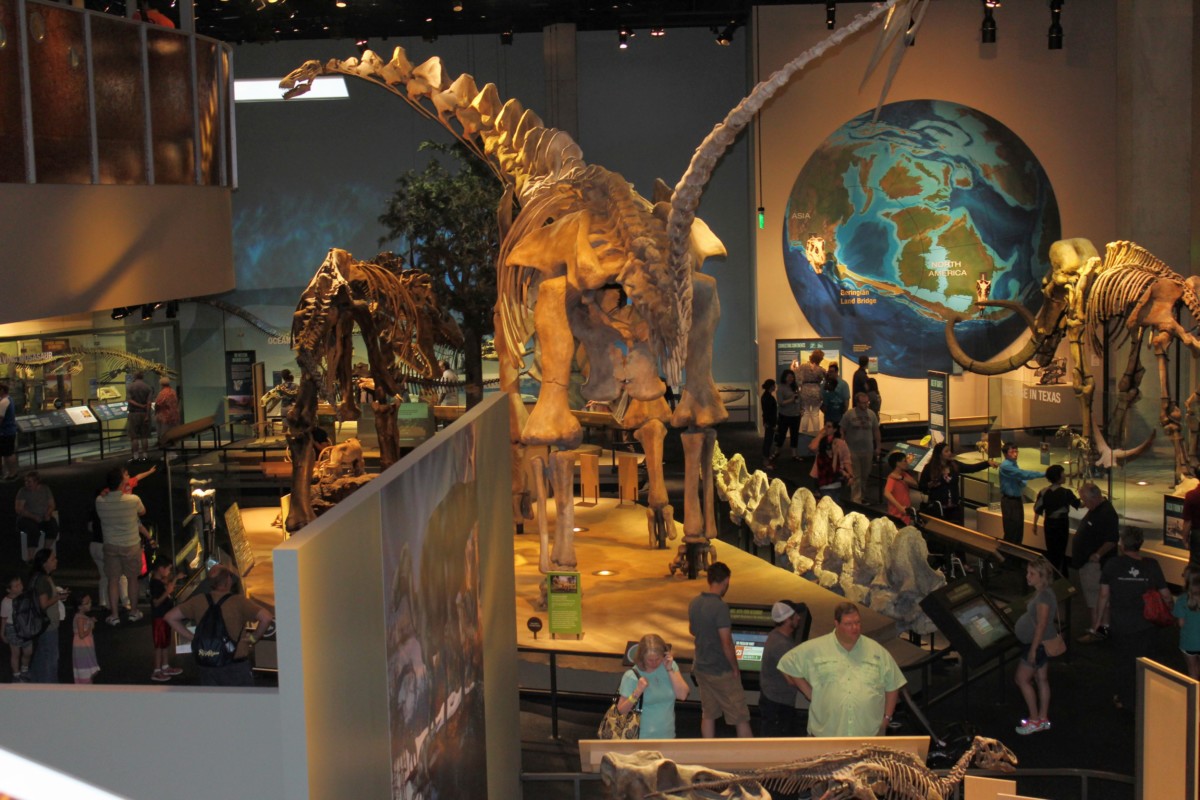 Boone Pickens Life Then and Now is very similar to what was once the Natural Fossil Hall in the Smithsonian. The difference? The exhibit is a little more hands-on with an actual Fossil Lab and has a direct focus on Texas rather than global finds. But the real hidden gem in this museum is upstairs. We climb up to the Rose Hall of Birds, an exhibition presenting many interesting tidbits about species that exist in our own backyards. The best part? We can even try a full-body bird's flight simulator (Da Vinci would have loved this). Spread your arms wide and try to avoid the trees. If you are looking for a more sit-down activity, we can also compare our vision to that of certain birds (I have since learned the reasoning behind Hawkeyes's name).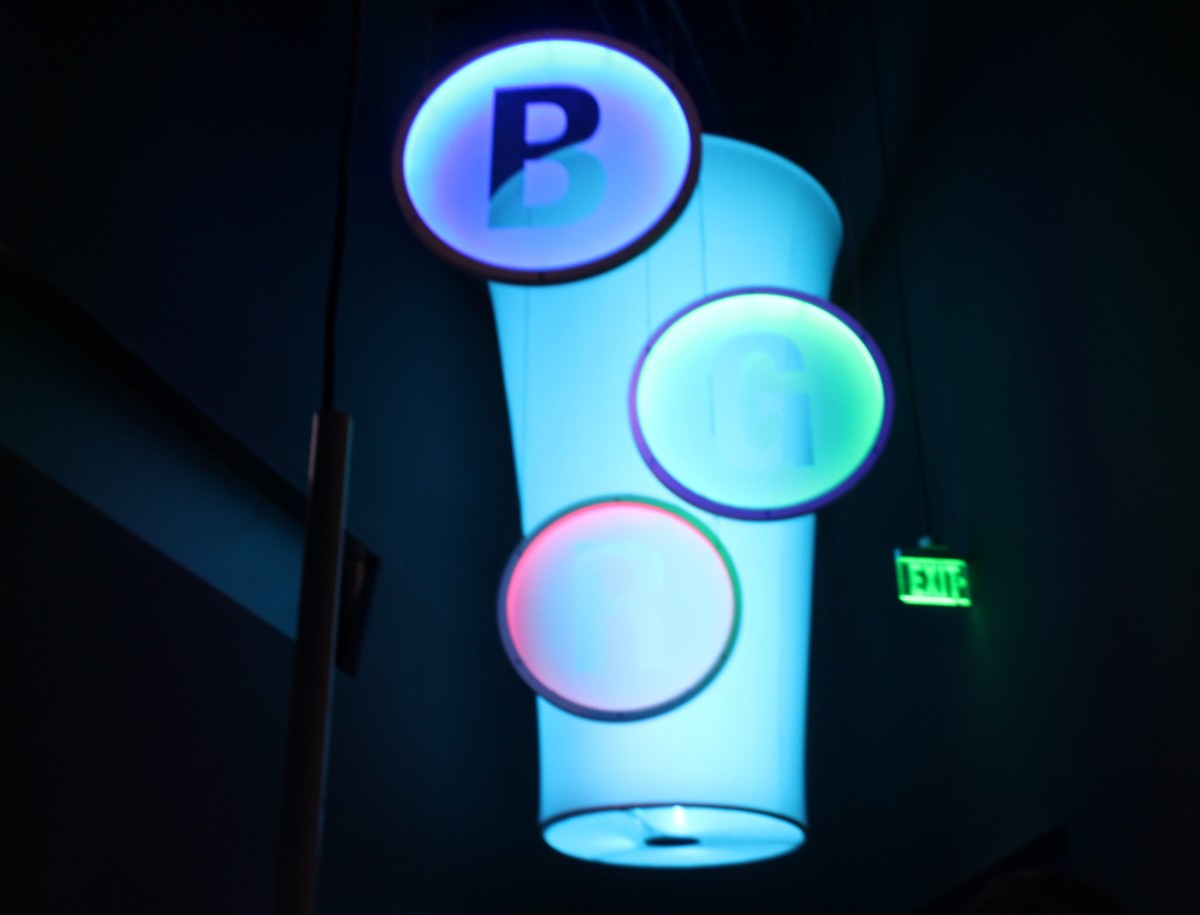 Our last stop is the Expanding Universe Hall, a series of exhibits that provide a deeper scope into the physics of the universe. We use the tools given to fix certain wavelengths before reading the information on the back-lit panels. We even take a 3D journey through Mars with screens surrounding us in a perfect 180 degree arch. As we close out the presentations, we decide it's time to leave with a big bang.
Top Things to Do: Bird Flight Simulation, 3D Journey through Space, Wander Through T. Boone Pickens Life Then and Now Hall
Have you ever been to the Perot Museum? What is the most hands-on museum you have ever visited? Let me know in the comments below!