Eden Book Club: The White Mosque Discussion
The White Mosque breaks free of the traditional travel memoir. It abandons any sense of linearity. It is, instead, a collection of thoughts, ideas, and feelings backdropped by Sofia Samatar's Uzbekistan tour.
The White Mosque is creative and deeply introspective. If you like Bluets by Maggie Nelson and The Museum Of Whales You Will Never See by Kendra Greene, The White Mosque will (most likely) click with you.
Sofia Samatar unpacks a lot in The White Mosque. This is a story of identity, of belonging, of culture clashes, of deeply held beliefs. Samatar is sharp and attentive; she grasps onto little details and lets her observations bloom into reflective (albeit meandering) discourse. It's not a style that will suit everyone (I've heard lots of mixed opinions), but that's okay. We're here to chat and have a good time.
Feel free to rant or rave about The White Mosque in the comments below. I look forward to hearing (and responding to) your thoughts!
Book Club Discussion Guidelines
Discussion posts (like this one) will have a series of questions as starting points. But honestly, you can talk about whatever you want regarding the books. You don't have to answer all (or any) of the questions. I'd still love to hear your thoughts!
You can join in regardless of whether you've read, not read, or DNF'd the book! I understand that not everyone has the time to read or finish the book so I try to include a general discussion question as well to make the discussions more inclusive.
The White Mosque Discussion Questions
What were your impressions of Mennonites before reading this book? Have your impressions changed? If yes, how so?
How do you feel about the structure of this memoir? How do you feel about the prose?
"And so I wished to go inside the church that was a mosque. Its simplicity. Its almost blinding pallor. The church crumbled decades ago. It no longer exists. A pilgrimage, then, to error, to ghosts, to the accidental, to the glow." (pg. 9) What draws us to the trips we take? Why do we choose certain journeys over others?
What do you think compelled Sofia Samatar to share her story?
Why does the author use the phrase "magpie condition"? How do you feel about this phrase?
Samatar touches on the complexity of the ethics of missionary work. How do you feel about this topic?
How do you feel about the author's initial views on photography? (pg. 218) Do they differ from your views on photography? Has her discourse shifted your views in any way?
Were there any themes explored in The White Mosque that surprised you?
How did the last line of the book make you feel? (pg. 303)
Now that you've read the book, let's go back to the question posed on the blurb. How do we enter the stories of others?
February 2023 Book Club Pick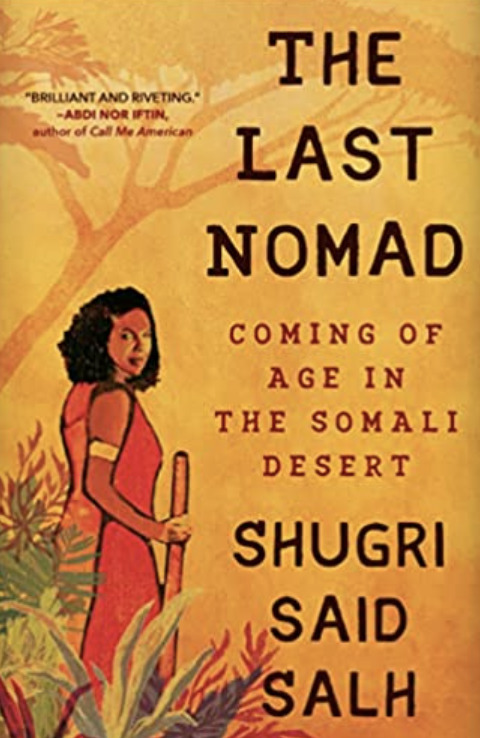 Let me know your thoughts in the comments below! Of course, these are just starter questions. There are no right or wrong answers. Feel 100% free to discuss anything regarding the book (or otherwise). I'll be jumping in and responding as well!