From cooling off at the Coca Cola store to sipping world-class views here are ten absolutely magical things to do at Disney Springs, Florida.
Disney Springs is one of the best-kept secrets of Orlando. This Spanish Revival style mixed-use complex (formerly known as Downtown Disney) spans over 120 acres (making it larger than Magic Kingdom).
Sun-buckled stucco walls, red-shingled roofs, and primrose accented arches house a mélange of shopping, dining, and entertainment venues.
Here are our top ten things to do at Disney Springs!
10 Things To Do At Disney Springs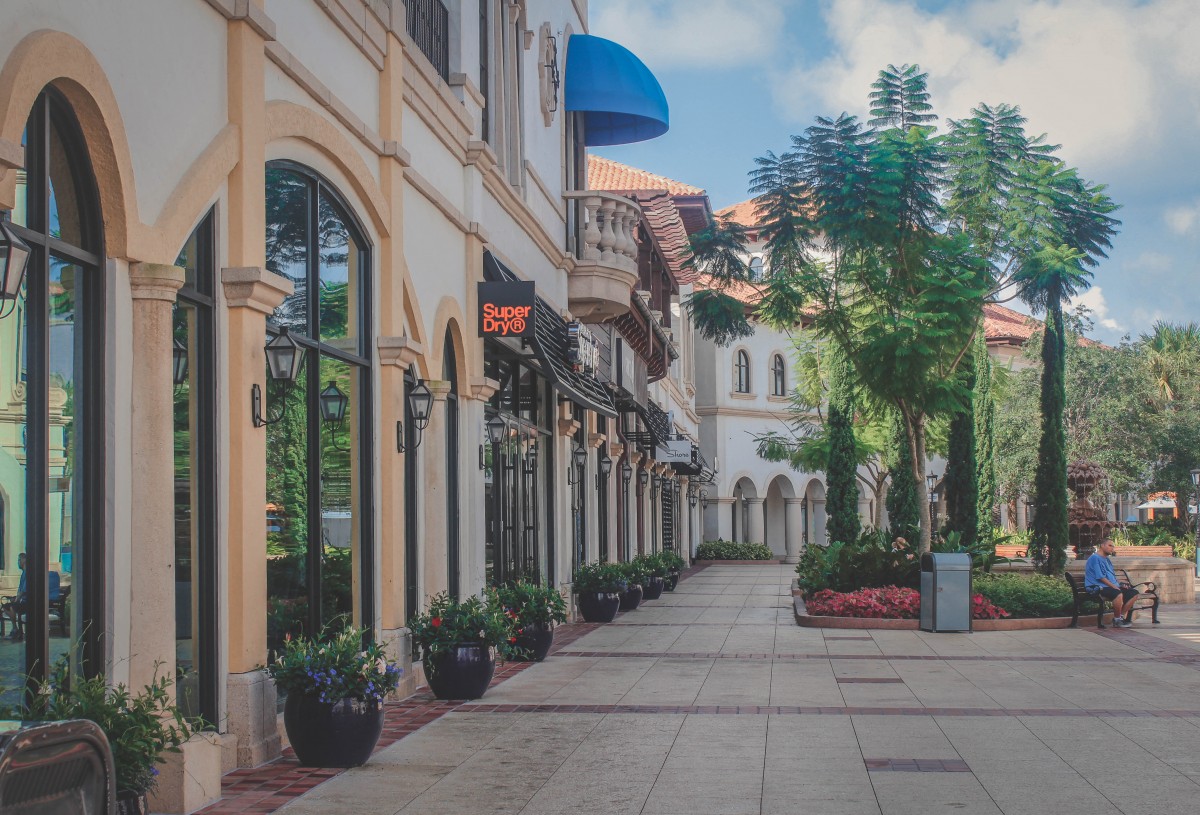 If you can, make Disney Springs a day trip. The village – split into the Marketplace, The Landing, Town Center, and West Side – warrants a few hours of undivided attention.
Fall and winter in Florida come grudgingly. So when I arrive, the trees are a stubborn green and the sky is a pale, summer blue. Most of the shops are closed (although Disney Springs officially allows visitors at 10 AM, most stores don't open their doors until 11).
But one is open.
Cool Off At The Coca Cola Store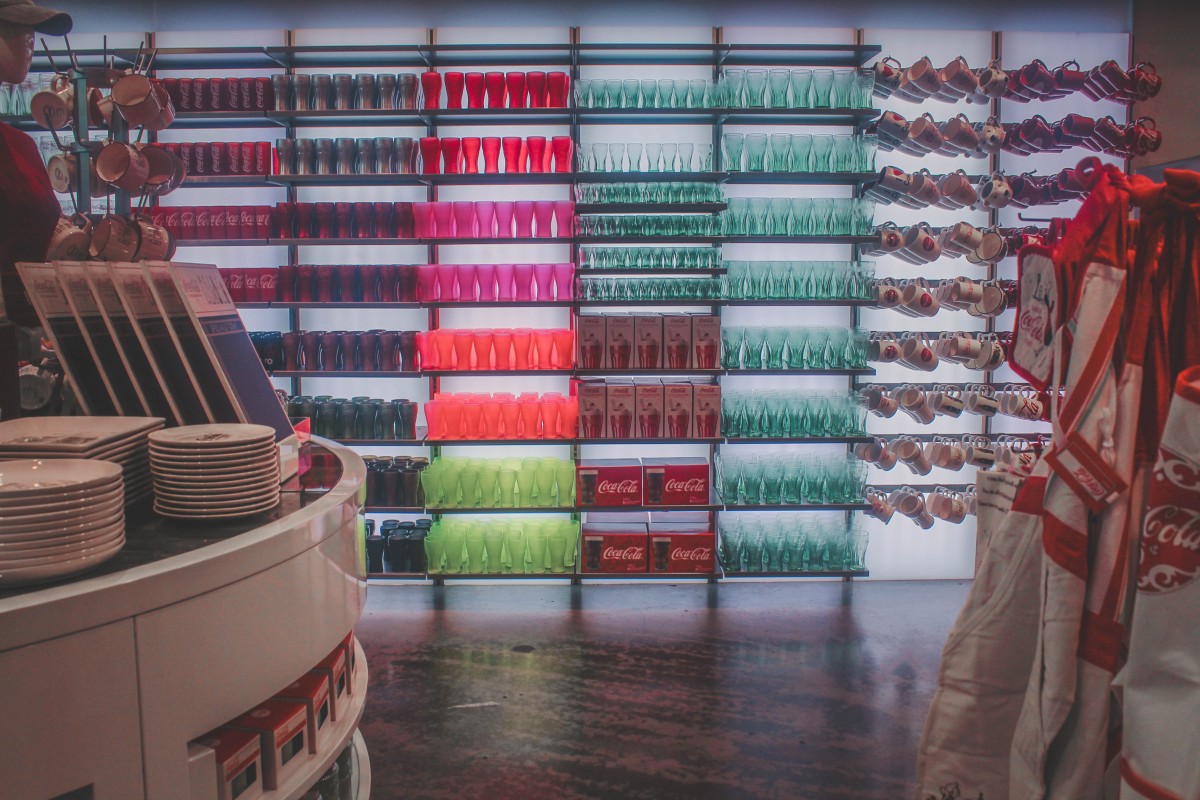 The multi-story Coca Cola Store is the grandaddy of merch in Disney Springs. The first-floor cues up shelves of red-to-lime green plastic cups and black-on-black cropped tops and tees. The second level dips its toes into sustainable fashion (two words that sound croaky next to Coca Cola).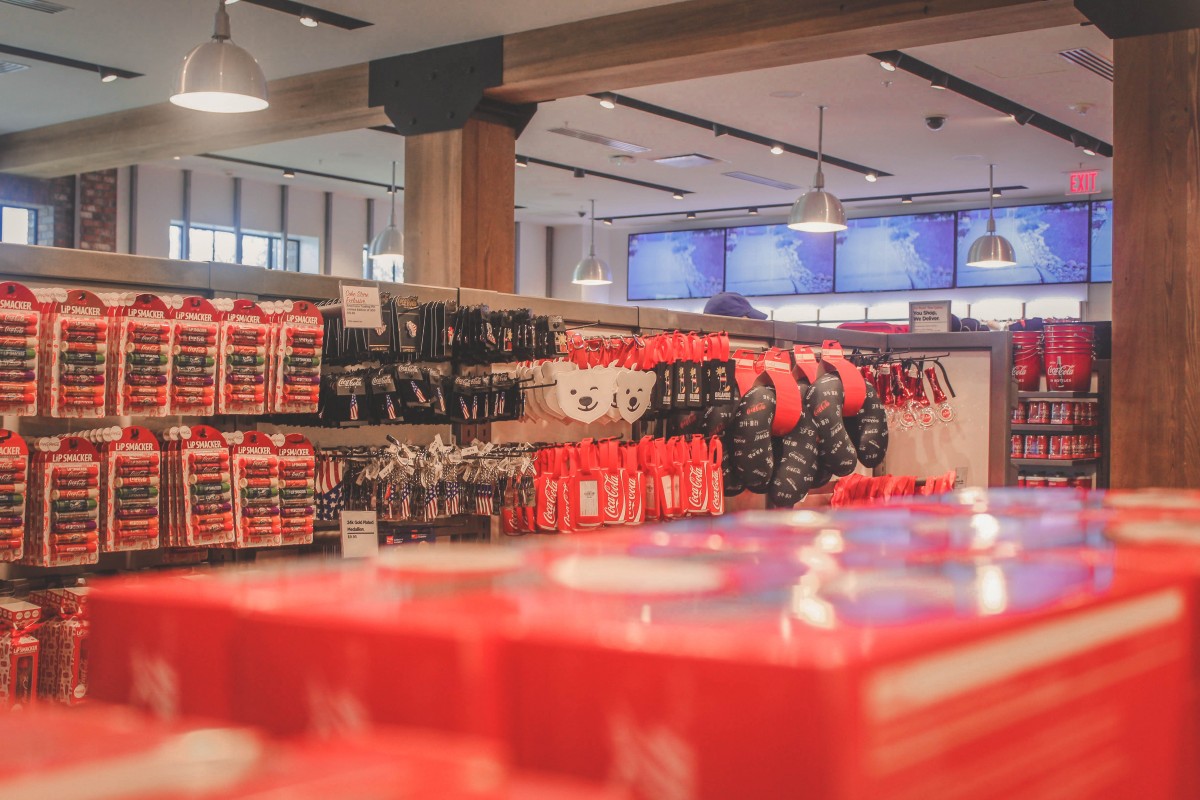 But the rooftop, a flights-friendly bar atop a patio, is the winner. The views – sun-drenched boutiques stretched under the iconic sky-blend hot air balloon – are reason alone to add the Coca Cola store to this list of things to do at Disney Springs.
Nerd Out At The Marvel Super Hero Headquarters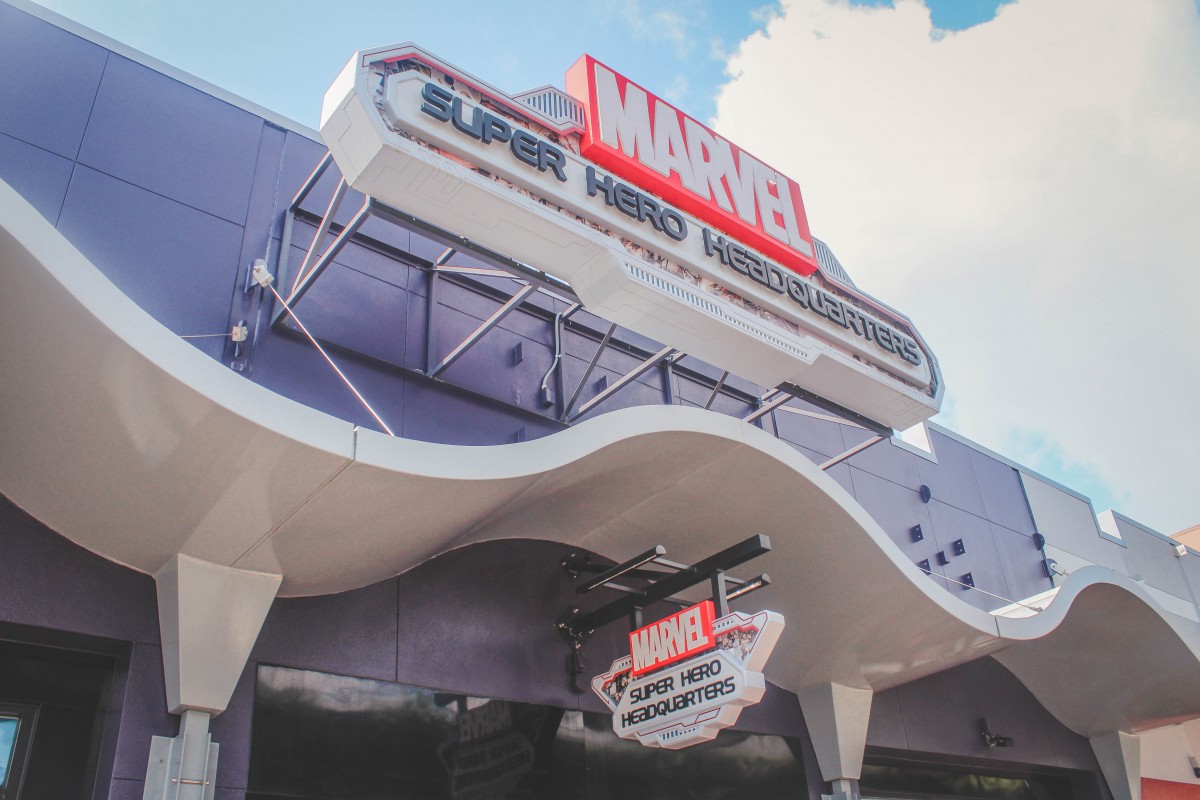 To non-Marvel fans, Super Hero Headquarters may feel gimmicky. It's a small one-room shop sporting tight Iron Man shirts and Hulk stuffed toys.
But the details – a behind-the-counter Shield Logo, an off-limits steel-tinted door, a radioactive green glow – embolden the space and turn pure kitsch into a fun window shopping experience.
Watch Artisan Candy Apples Being Decorated In-Store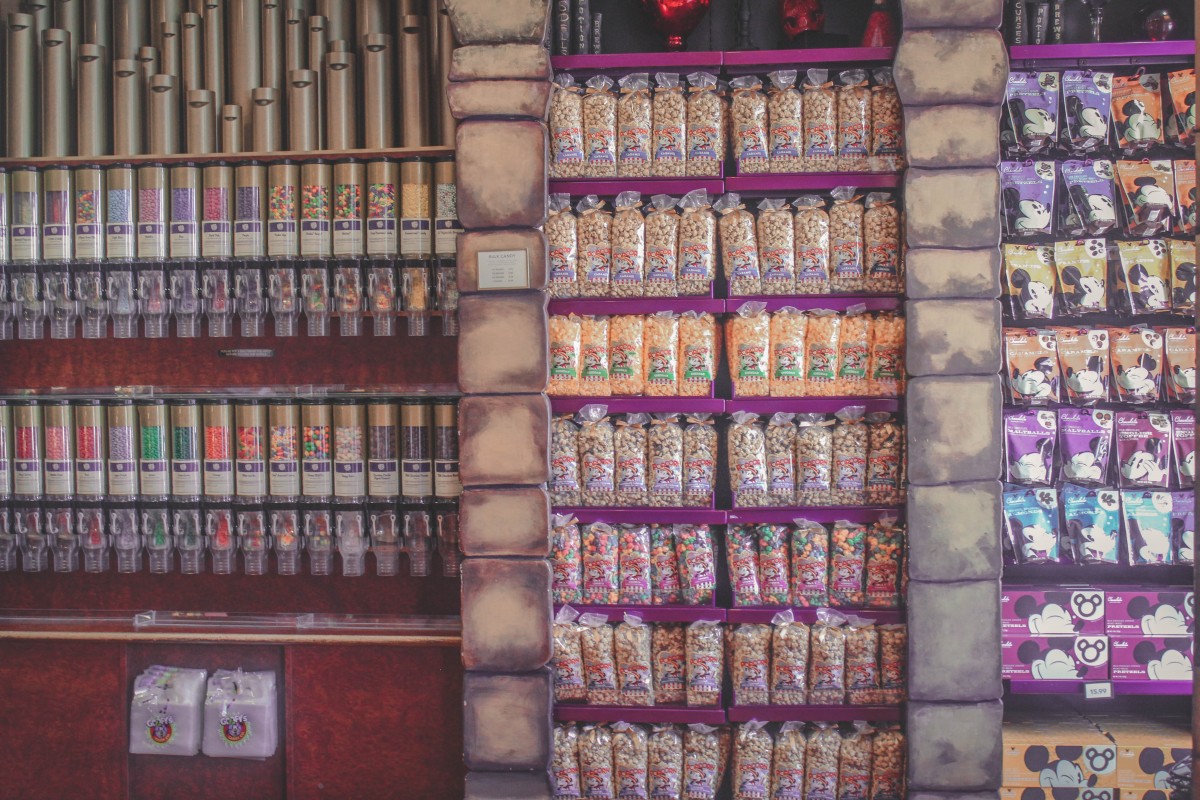 Candy Cauldron has a bit of a spooky twist. Think villain-inspired confections and devilishly delicious popcorn. But it's the window show, a resident bonbon artist crafting treats from scratch, that draws us in.
From behind the glass on West Side, we watch him drip glaze onto candied apples and paint them into ghoulish delights.
Grab A Cup Of Coffee And Drink In A Gorgeous View
For the backyard patio alone, the Starbucks in Disney Springs is worth a stop. So grab a cup of joe and sit outdoors.
The lines inside are long so you'll need to squeeze your way towards the row of seats facing a big window. The West Side Starbucks has the best up-close views of the iconic Disney Springs hot air balloon.
Get A View Of Orlando From Up Above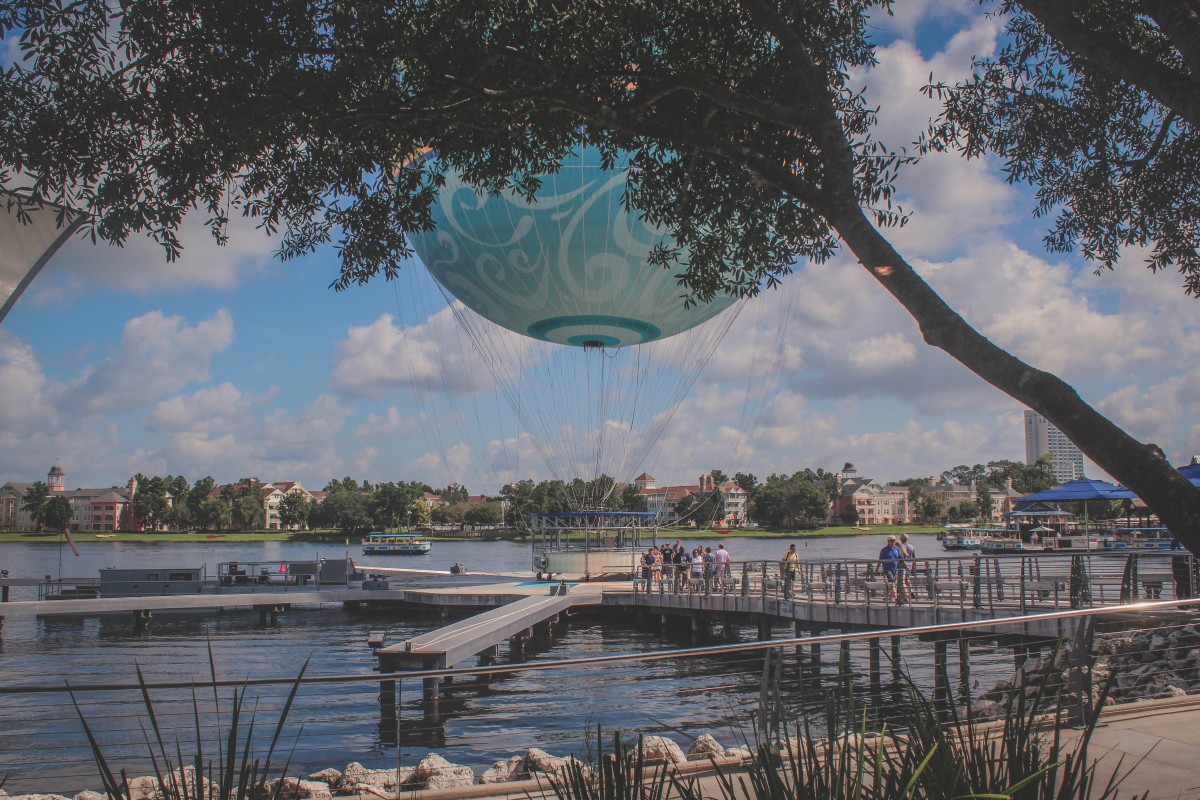 After a Starbucks swig, step into the Aerophile, the world's largest hand-painted helium hot air balloon. The Aerophile ($20 per person) climbs 400 feet until the buildings dwindle down into dots.
This view is best enjoyed at sunset when the late-night shops and restaurants add a yellow glow to an orange-glazed sky.
Make Magical Memories At The World Of Disney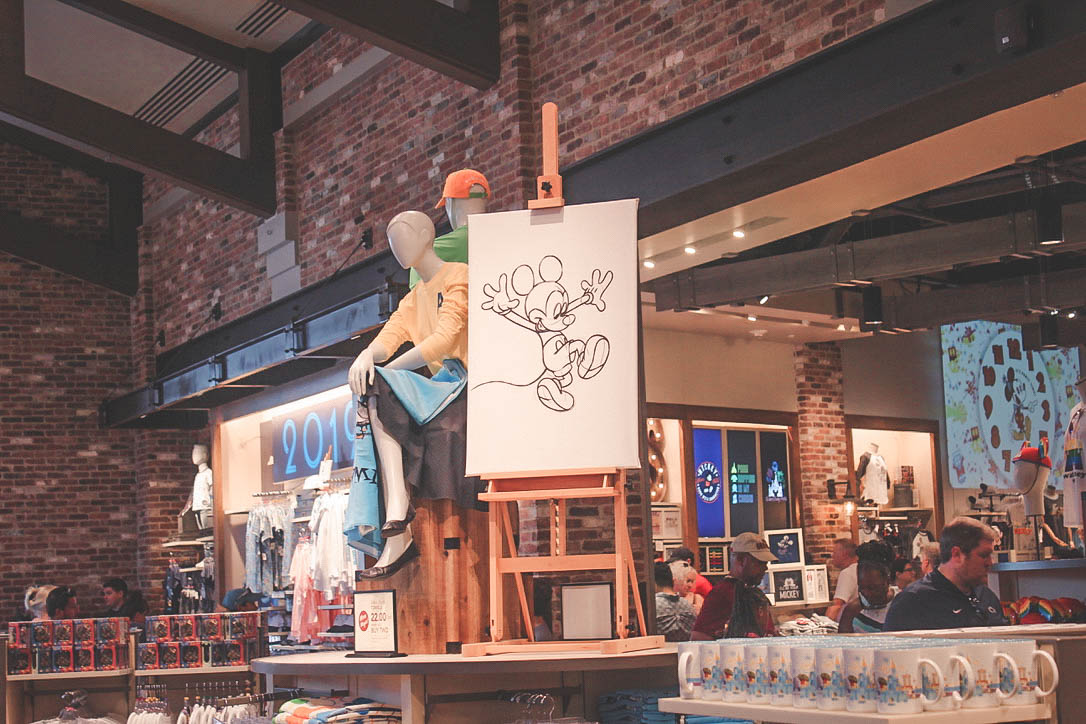 World Of Disney is the ultimate Disney store. So unsurprisingly, it's on our list of best things to do at Disney Springs.
From stuffed wizard Mickeys to glitter-loaded Minnie ears, this giant, winding shop has something for every Disney fan. If you're looking for a Disney-to-the-core souvenir, shop here.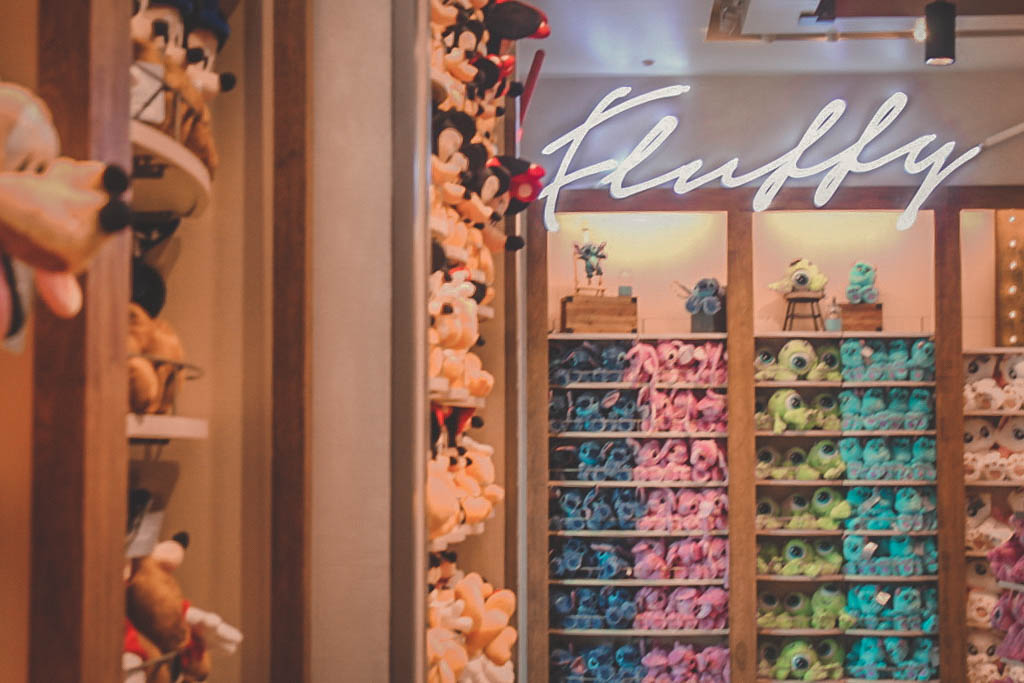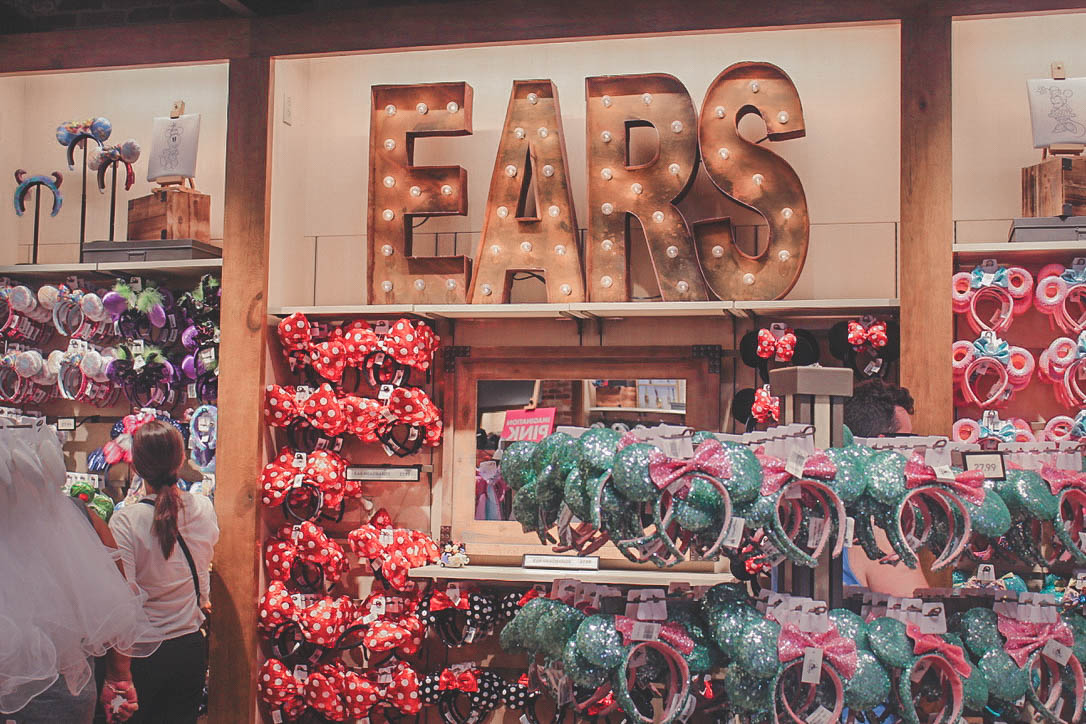 Stick To Your Budget At Uniqlo
With aesthetic-driven lux boutiques every few steps, Disney Springs is a bank breaker. But there's one store well-loved for keeping prices balanced – Uniqlo.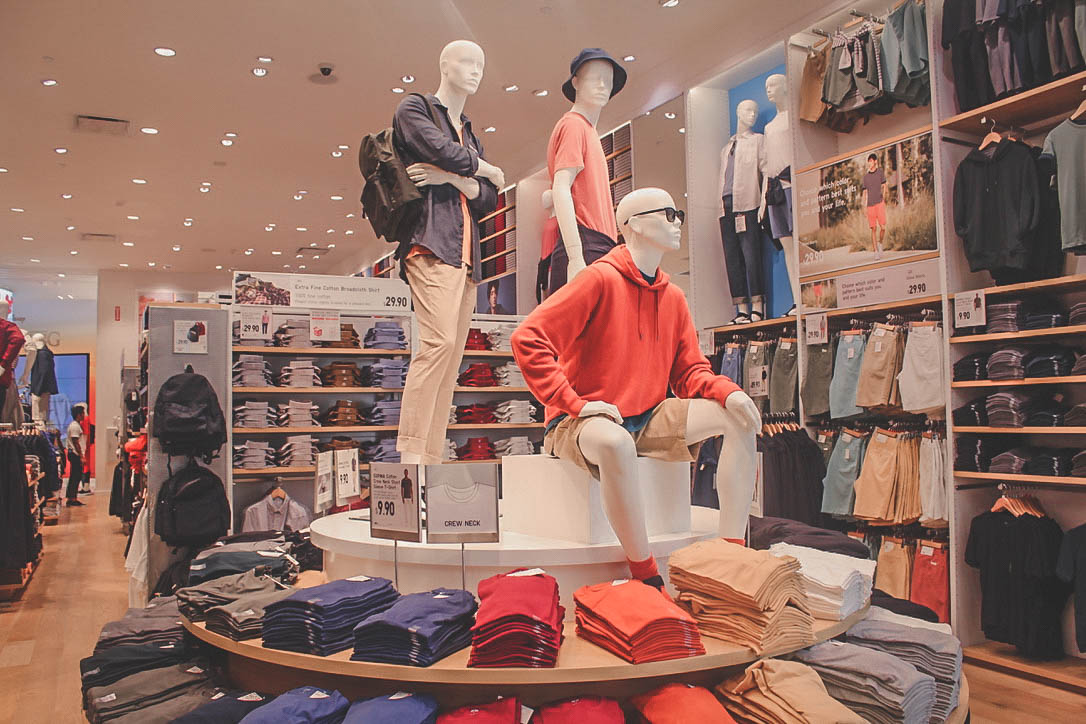 Uniqlo is a Japanese casual wear company. The two-floor outlet is primed with mirrors that reflect the large displays of comfy pants and tees. Walk past the fall colored shelves at least once (take the escalators if you can. it's an experience unto itself).
Art Lovers, Stop By (And Get Inspired At) Pop Gallery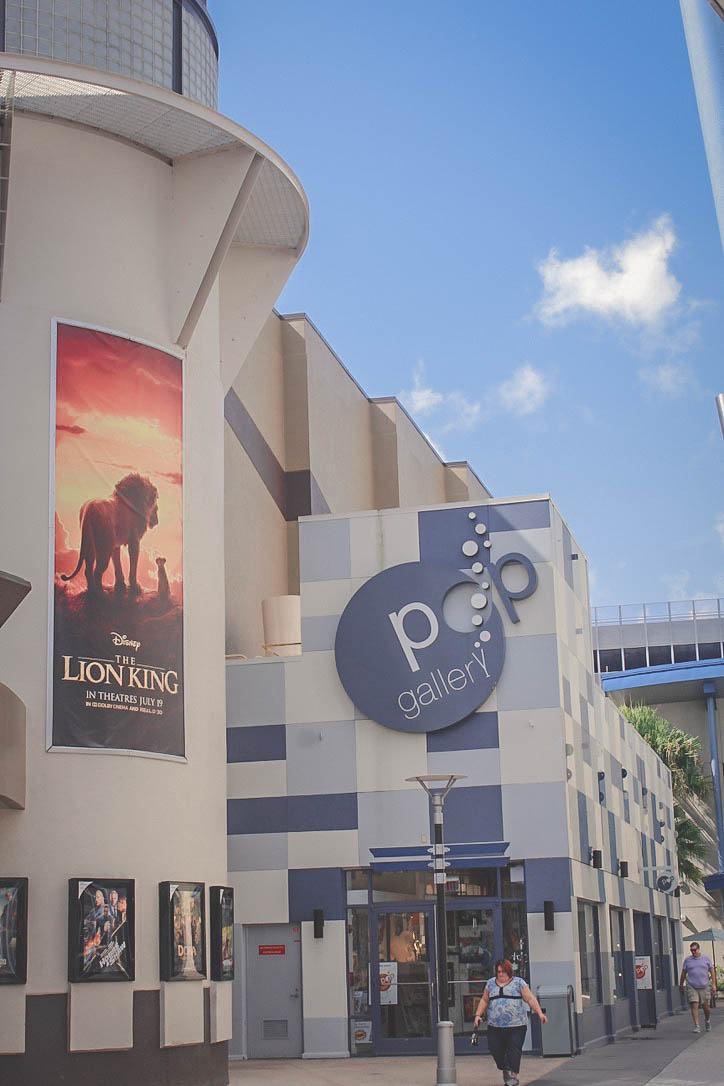 Pop Gallery is a hidden art exhibition in Disney Springs.
The shop houses a blend of mixed-media. There are sculptures and paintings by the hundreds (all crammed into a tiny space so your eyes will be forced to look up, down, left, right to take it all in).
From big-eyed girls to taffy colored surrealist scenes, Pop Gallery's works hit the gap between weird and whimsical (some are a bit of both. not that we mind).
If You Love Winnie The Pooh, Head To Savannah Bee Company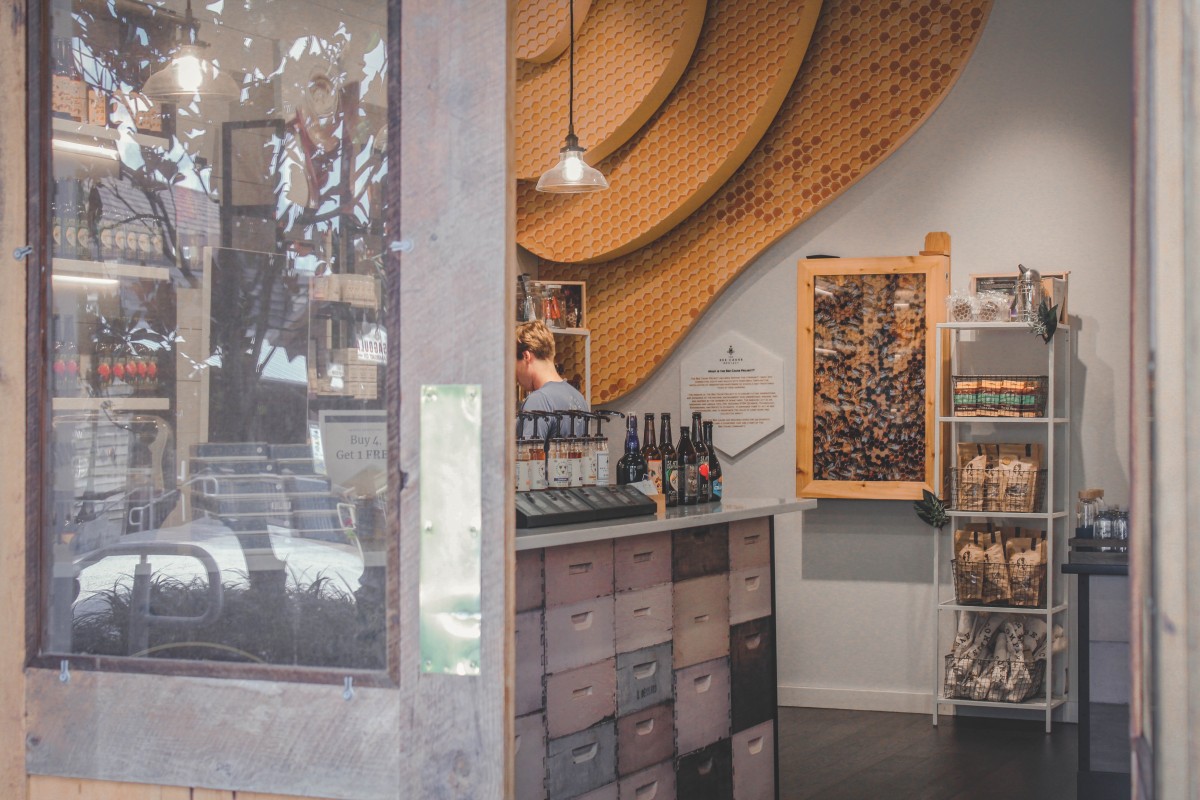 Although not officially affiliated with Winnie The Pooh, the sweet scent and honeycombed walls of Savannah Bee Company give us serious Hundred-Acre-Woods feels.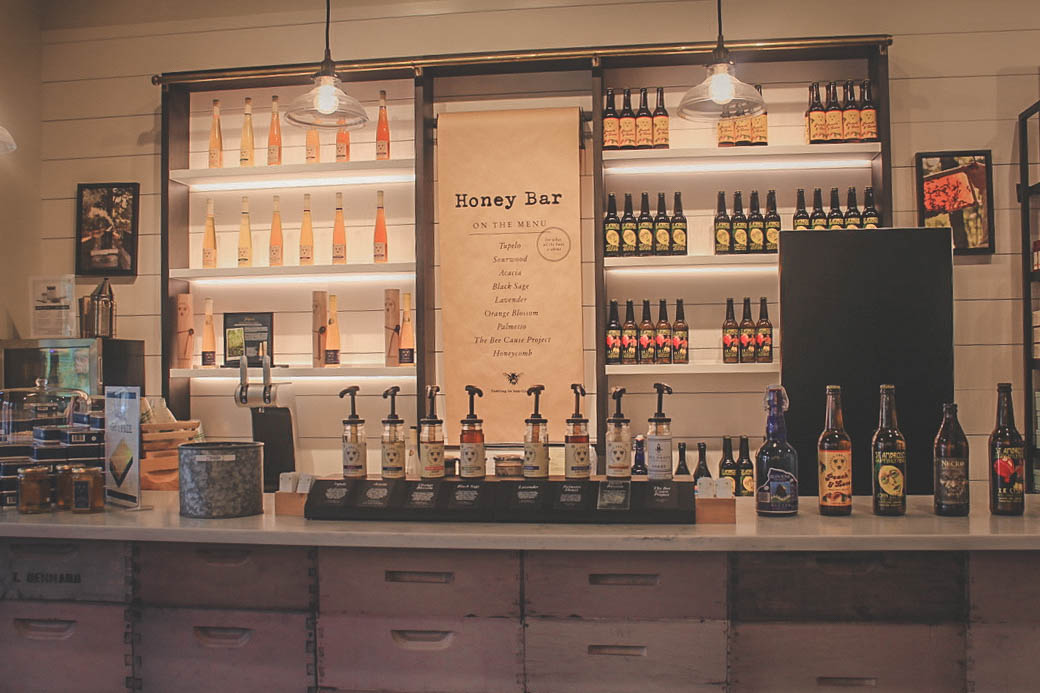 Inside are shelves-upon-shelves of honey-infused soaps and lotions and scrubs. There's also a honey bar. Our recommendation: the Mead flight.
Re-visit At Night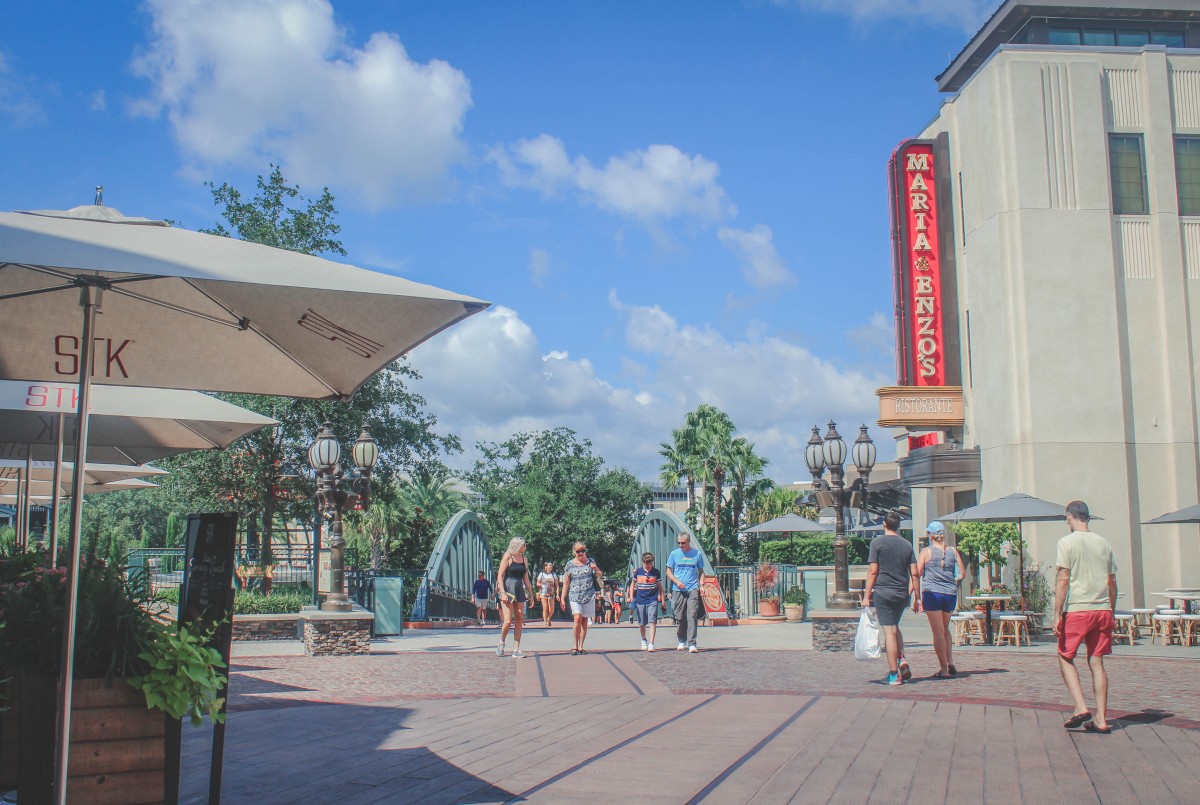 If you're feeling a bit tired after walking and walking and walking some more, rest up your feet for a nighttime romp of the village.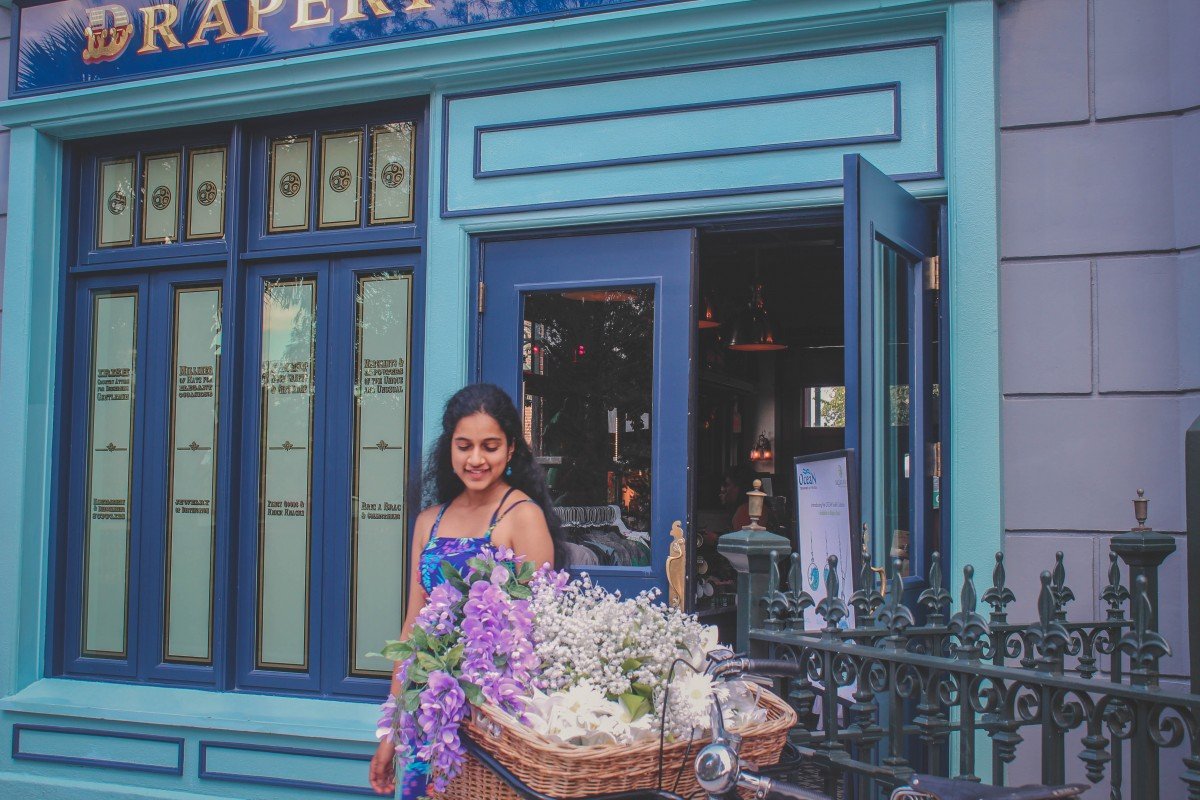 Post sunset, the landscape suavely switches from family-friendly to date-night. Don't worry about the time. Most of The Landing restaurants are open until the early hours of the morning.
So if you excuse us, we'll head out for a quick nap and come back after dark.
Did you enjoy this guide to the top things to do at Disney Springs? What are your favorite things to do at Disney Springs? Let me know in the comments below!