Here are 8 things to do in Aspen other than ski.
I kick my boots against the frost-tinted grass – my non-ski boots, by the way, are a long, black pair of faux leather that completely boost my style and completely bust my chances of running through the usual list of wintery things to do in Aspen, Colorado.
Sigh. You win some. You lose some. There go my plans of debuting in the Aspen Mountains as the next greatest skier in the world.
"But Anshula, you've never been skiing. You're afraid of skiing," you remind me as I scroll through a former Winter Olympics video. "And snowboarding. And anything that could ever be categorized as a winter sport."
"Shhh," I whisper. "Don't tell everyone."
But I must confess, my dreams of becoming the next Katja Seizinger are just that – dreams. Reality check: we're in Aspen, one of the most recognizable ski resort towns in the world, and I'm completely clueless about the art of skiing. Somehow, that's okay.
You see, Aspen serves as a winter-wonderland getaway for countless millionaires, a jet-set population breeding high-end restaurants and stores. Albeit, ones I can only afford through Groupon discounts. But the good news is there are so many things to do in Aspen besides skiing, the list is kind of ridiculous. And I'm really excited to show you all of my handpicked favorites.
So without further ado, here are 8 things to do in Aspen other than ski.
Disclosure: Heads up, this post contains some affiliate links, which means I may get a commission if you make a purchase. Don't feel pressured to buy anything. I still love that you're here, reading my content (side note: I'd probably suggest getting a coffee or tea first though because my blog posts tend to be long). To find out more, you can read our full affiliate disclosure right here.
Grab Coffee At A Local Aspen Coffee House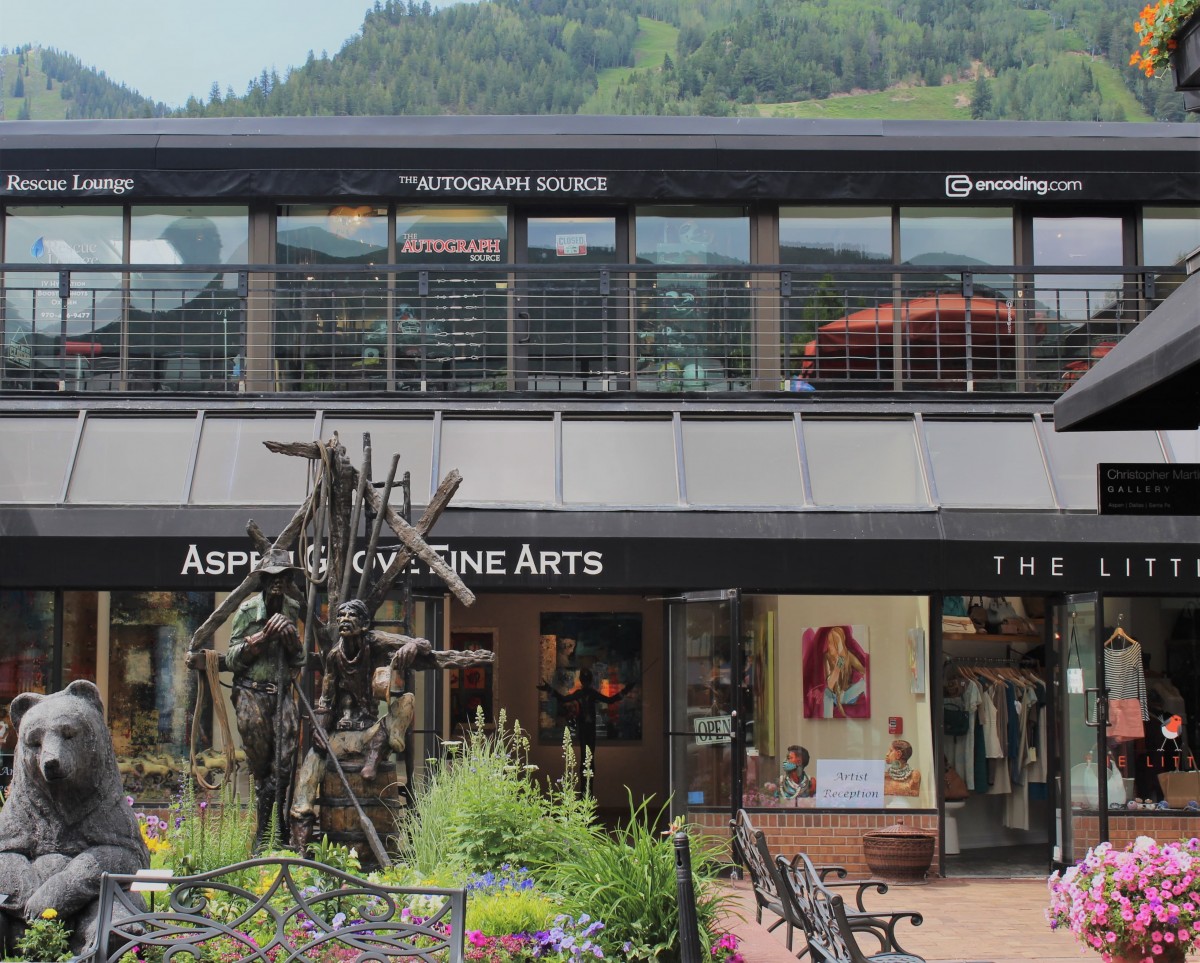 If you're looking for things to do in Aspen beyond skiing, start off your day at Ink.
Ink (stylized ink!) is a popular Aspen coffee-stop. It's the place for a classic morning pick-me-up. Ink serves mild coffee with a simple shot of espresso. I'll admit, the setup is a little cluttered in the wintertime when the coffee haven shares a space with an all-too-crowded ski shop. But in the summer, Ink is emptier. Quieter.
As I drag you inside, you notice the menu prices and gawk. "Anshula, this is $6.00 for a cup of coffee," you say. "Six whole dollars. Please, tell me there are other coffee options."
There are. On Durant street, Victoria's serves Australian-inspired coffee-fare. Right at the foot of the Silver Queen Ski Lift is a Starbucks (I never thought I would mention visiting a Starbucks as one of the affordable things to do in Aspen. Then again, this is a town of millionaires).
But I still love Ink. High-rise chairs. A punchy orange logo. Minimalist coffee decor. Quick and upbeat service. Ink has the penmanship of a local coffee shop. I'm not a coffee fan (always and forever a hot-chocolate lover) so I take a seat on the patio while I wait for you to order.
Responsible Travel Tip: The Ink chain is partnered with Socially Conscious Coffee, which means that coffee laborers aren't just treated as workers. Since coffee mostly comes from third-world countries, part of Ink's money goes into providing healthcare and nutrition for the coffee-sourcing communities.
As soon as you sit down, you look up towards the sky and see rolling mountain tops. You glance eye-level and see statues and art-work. Ink's patio neighbors an Aspen art gallery, amplifying the landscape. This is the real reason why I brought you to Ink. The coffee in your hands is forgettable, but the views right outside leave a permanent mark.
Ride The Silver Queen Gondola Ski Lift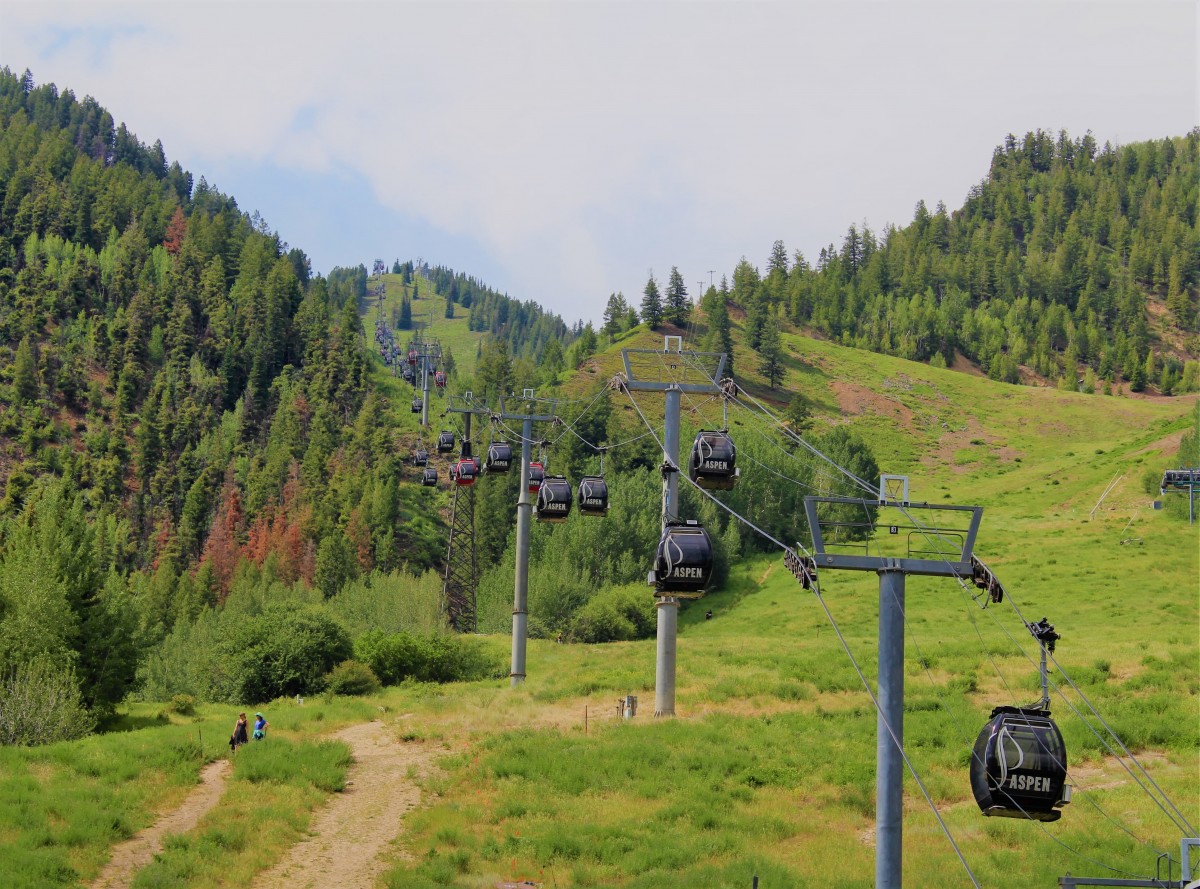 Speaking of gorgeous views…let's snag a ride on The Silver Queen Gondola. We head to the Aspen Mountain Ticket Office to purchase our tickets.
"Ummm….Anshula, are you sure you want to do this?" you ask as I shuffle through my purse. "This is a ski lift. The keyword here being ski."
Yikes! But luckily if you're looking for things to do in Aspen other than ski, you can purchase a "footpass," which is a ski-pass for non-skiers. The ticket costs $37 per person and I definitely recommend visiting if you are planning to spend a few hours to half a day at the Sundeck Restaurant or surrounding area (which we are).
As the Silver Queen Gondola ascends, downtown Aspen recedes. The oversaturated green base transforms into a powdery sea of white. The ride is only a few minutes, fifteen to be exact, but every second is enchanting.
Go For A Stroll In One Of Aspen's Many Parks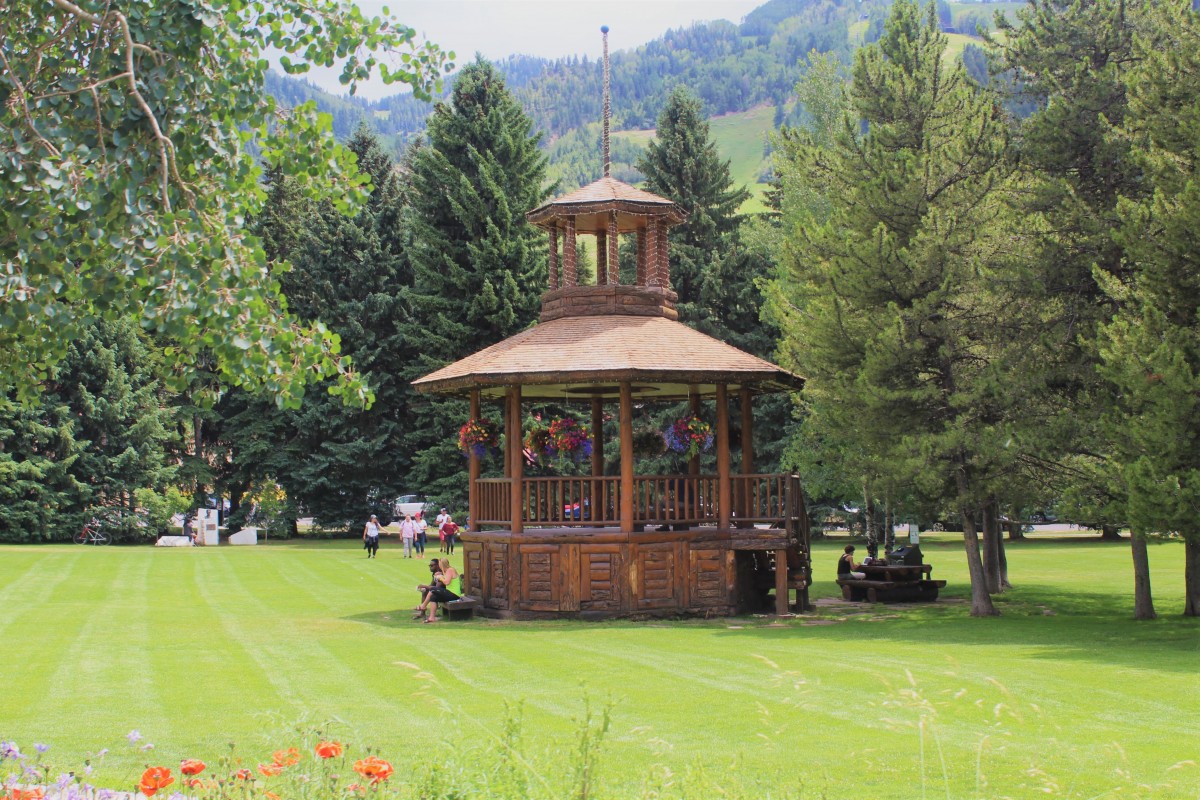 The best place for a quiet stroll in Aspen is Paepcke Park, marked by its distinctly off-center wooden gazebo. Secluded by evergreen trees and dotted with red flowers in the summertime, Paepcke Park has a romantic heart.
We step up towards the gazebo and rest our legs against the bench. Couple-watching. Dog-ogling. Book-reading. Ahhhh, this is the non-ski life!
Note: Wagner Park is an Aspen family-favorite. This rugby-sized field is the perfect open landscape for children to run around. Rugby matches don't happen often here, live music and fair-style events are more commonplace. If you have little kids, Wagner's is a must.
Window Shop In Aspen's High-End Stores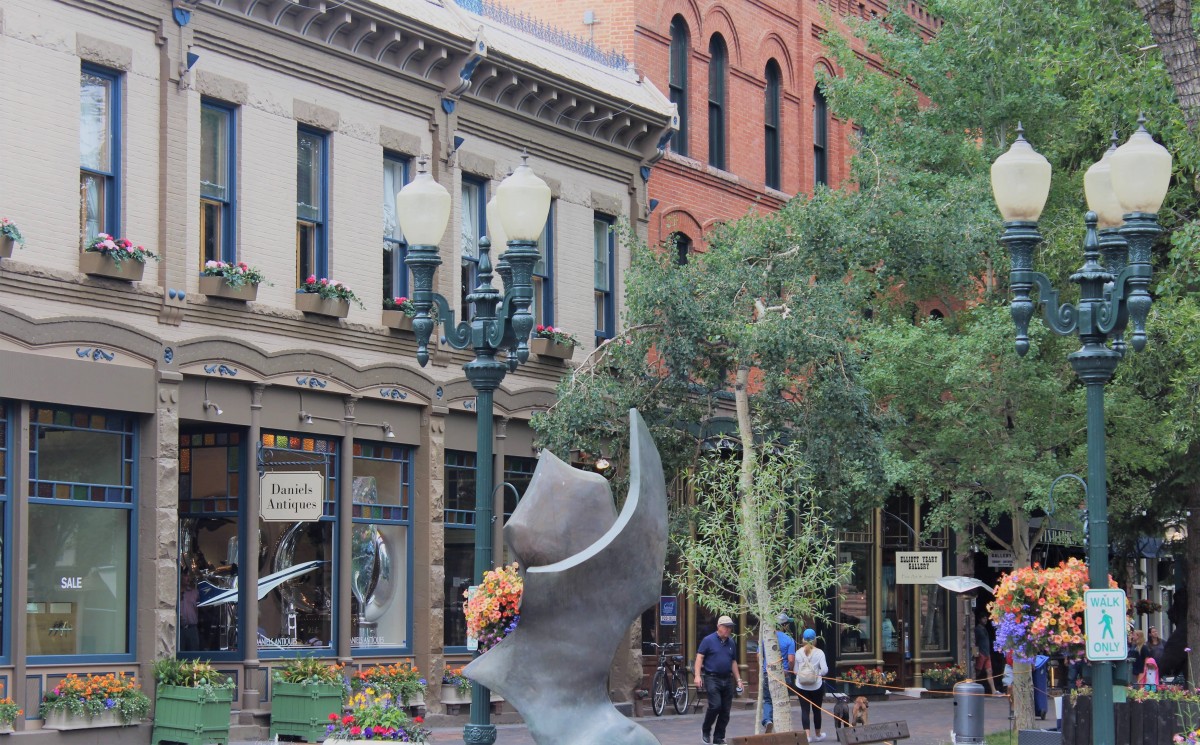 This wouldn't be a complete list of the top things to do in Aspen beyond skiing if I didn't include window-shopping. So naturally, I'm whisking you away to all the most aesthetic stores in town.
Rag & Bone: Rag & Bone's Aspen location sports a minimalistic muted color scheme. The entire interior is a magazine-spread of black and white. Despite its featured tones, Rag & Bone isn't famous for beige coats or gray dresses, but rather designer denim.
Susie's Consignments:

Susie's Consignments is effectively a high-end Ross. It's the most affordable store in Aspen, albeit a little crowded with tourists and locals alike. The clutter at Susie's is cute though – an organized disorder typical of thrift stores and resale shops.

Gucci: Do you remember the scene from Princess Diaries 2 when Mia opens her closet? Well, this Gucci store has that same home dream-closet feel. I kind of want to plop onto one of the chairs and scream in Anne Hathaway style "this is so cool!" but I'll spare you from embarrassment.
Explore Booksellers: Local bookstores are always a hit with me, but ones with a fine-tuned staff taste is a must. The staff-picks at Explore Booksellers are always thought-provoking and of literary merit (though I have noticed that they lean towards more historical fiction selections).
Daniel's Antiques: I've never seen an authentic Louis Vuitton trunk before, but Daniel's Antiques contains a collection of these rare beauties along with everything you would ever need to start a man-cave. Gotta love that range.
Be Completely Mesmerized By All The Art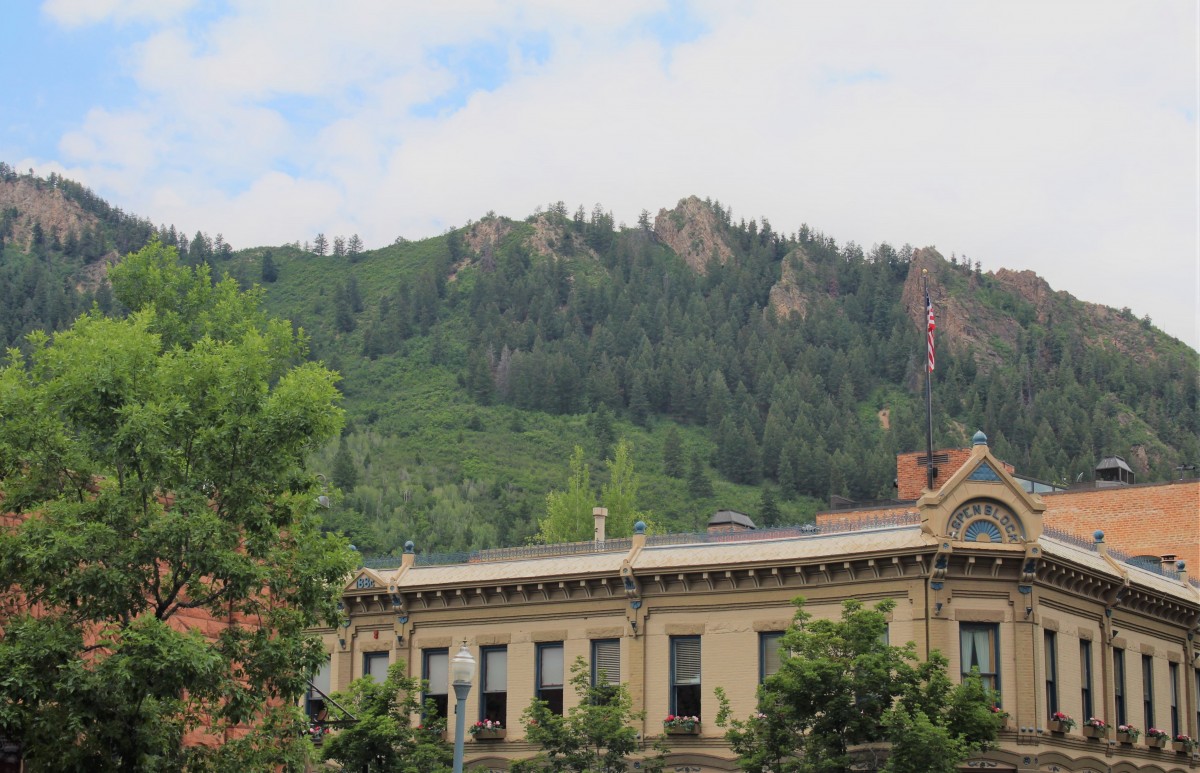 As we're walking down Aspen Block and its neighboring streets, we begin to notice a pattern. Contemporary Art Fixture. Store. Store. Contemporary Art Fixture. Aspen integrates art seamlessly into the downtown walking area. Most of the pieces are abstract – uniquely molded lumpy steely designs. Others tackle nature. Bears. Eagles. A swarm of butterflies. All are equally beautiful.
If you're an art lover, you'll find plenty of things to do in Aspen other than ski (think gallery hops, a museum visit).
And if this is your first trip to Aspen, visit The Aspen Art Museum (featuring oodles of contemporary art). Admission is absolutely FREE.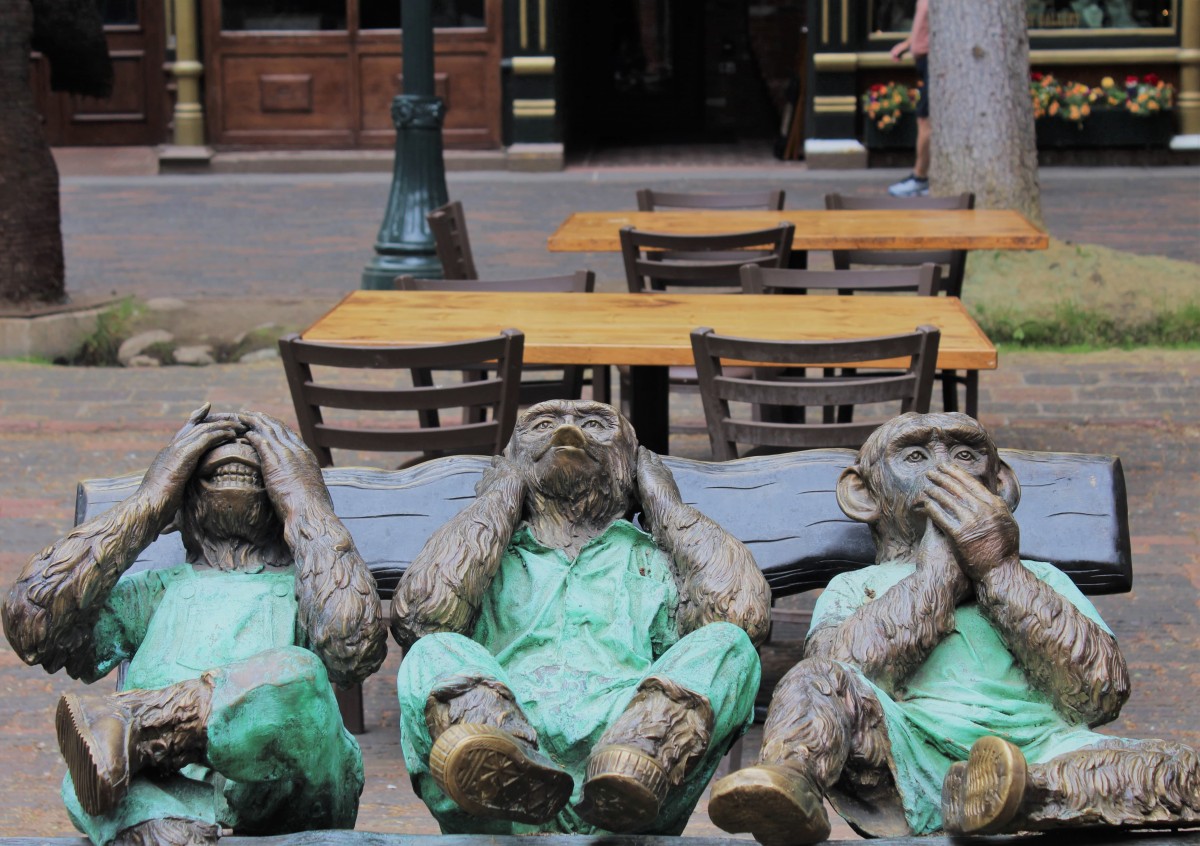 Eat Dinner Outdoors For Mountain Views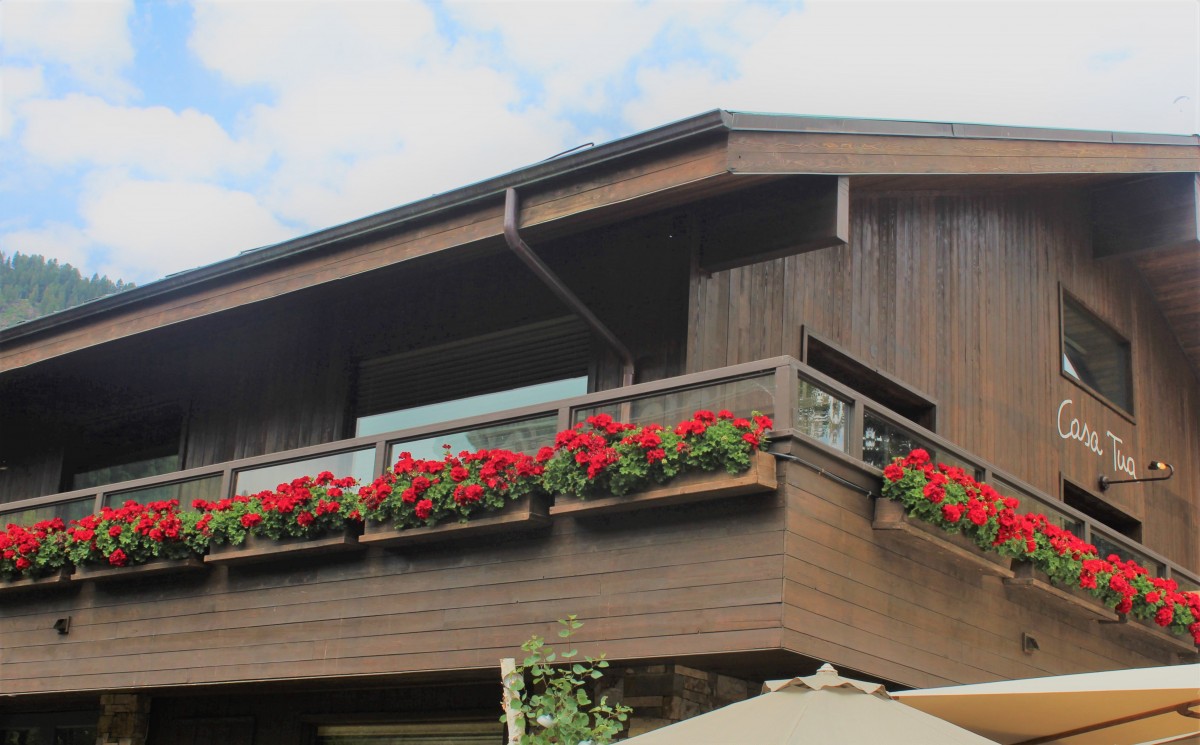 Casa Tua is an Italian restaurant in a Swiss-style cabin. I love the mix of European elements in this restaurant.
A melting pot of cultures, Casa Tua's limited menu items present a motley of tastes that become uniquely Aspen by the end of the course.
Part-eatery, part-bar, and part-club, this combo restaurant never skips a beat in the night-life dictionary. But for a quiet sit-down dinner, we reserve a seat on the patio where we can once again look into the mountain's eyes, lit up by soft-hued lampposts, before crashing for the night in our hotel.
Take A Picture At Maroon Bells and Hike The Surrounding Area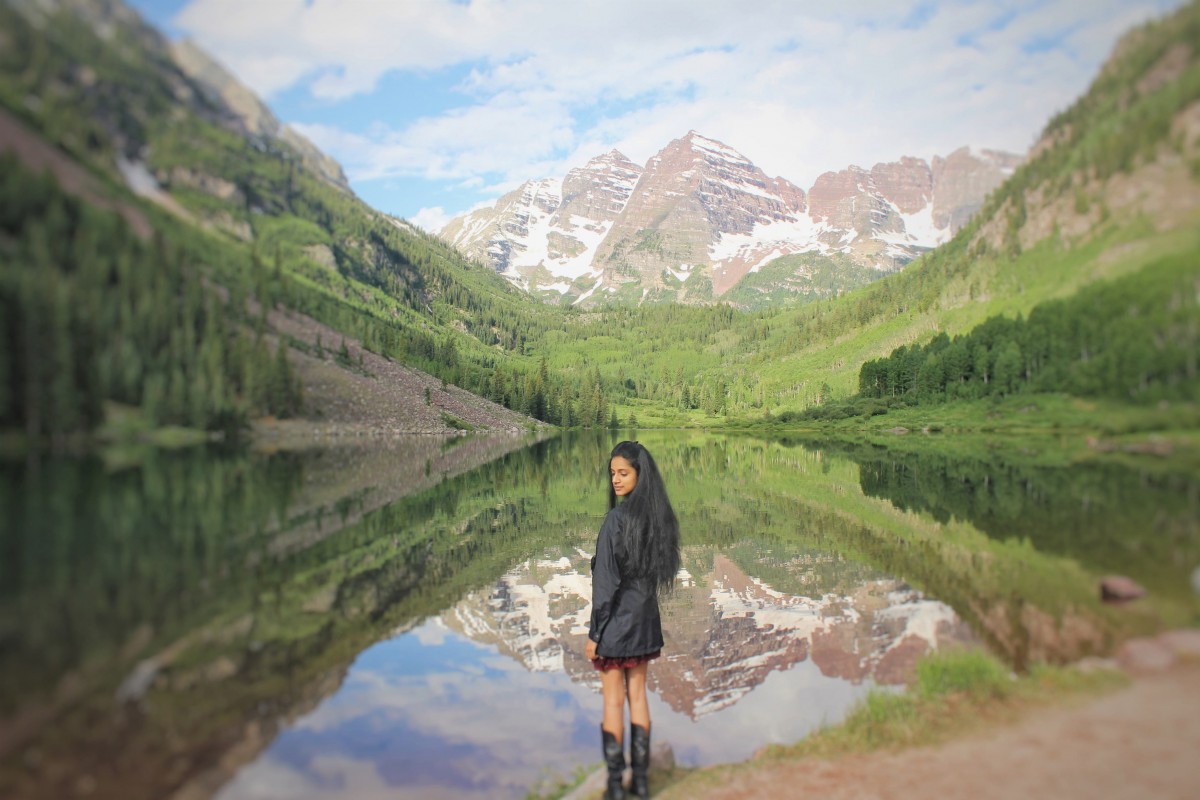 "Wake up," I whisper. You groan as I pull your foot from underneath the blanket. "Wake up!"
Maroon Bells is Aspen's prettiest sight (and if I ranked all the things to do in Aspen other than ski, Maroon Bells would take the top spot), but it begs an early rise. In the summer and fall, the road winding towards the bucket-list mountain is open for visitors from 5 AM to 8 AM. Miss that time window and you are forced to take the Roaring Forks bus. The bus isn't a bad option, but it is a crowded one.
Travel Tip: In the winter, cross-country skiing and tour-organized snowmobiling are the only ways into the serene spot.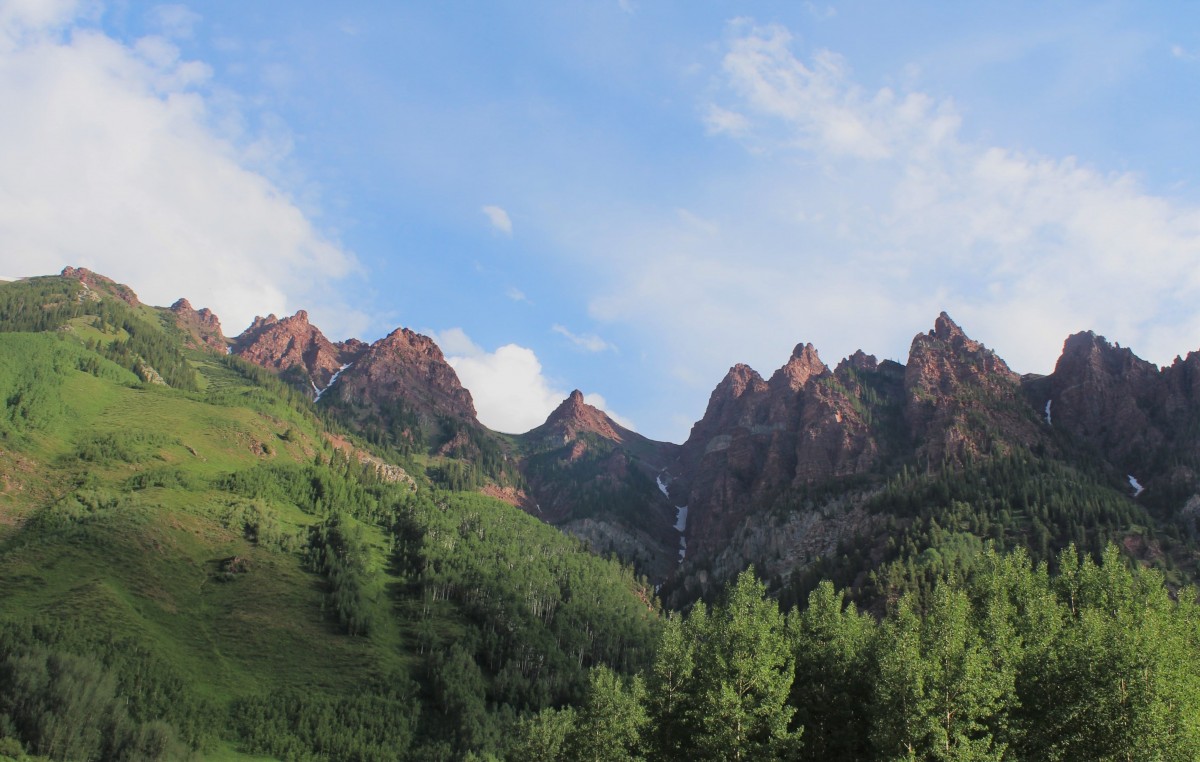 You hop into the car, still a little groggy from the early rise, (sorry, but Maroon Bells is almost an hour away from Aspen proper). We drive slowly towards White River National Forest, where the peaks are located.
Entry is $10 per vehicle and absolutely worth every penny. I mean, look at this view. This is a painting – the most photogenic (or Instagrammable) site in Aspen.
Most people stop by Maroon Bells and don't notice the surrounding trails (I'll admit, on my first visit, I was almost one of them). This time, for us, Maroon Bells is a day trip, not a one-hour quick stop.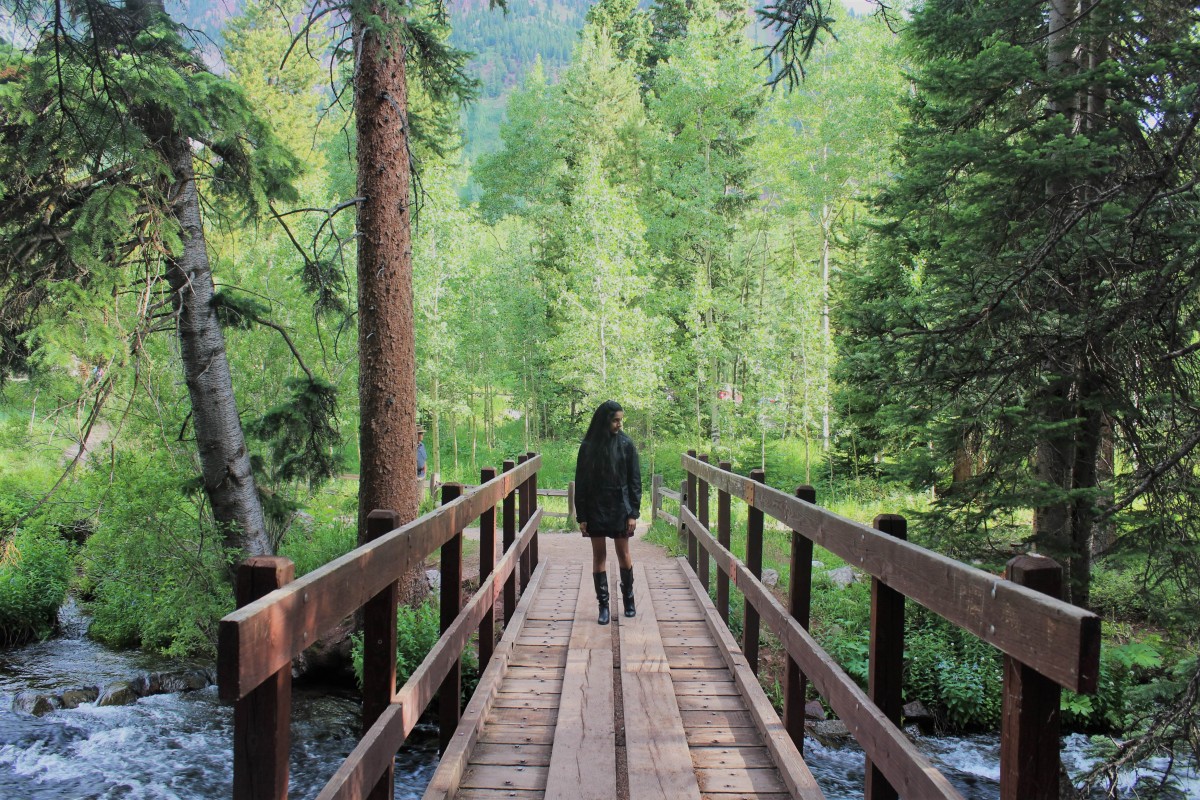 For a short trail hike, we could go with Crater Lake (around 3 miles, scaling 1,000 feet). For a longer challenge, we could continue along West Maroon Trail and be treated with large-scale waterfalls and hills rolling with wildflowers. Where would you like to go?
Drive To San Isabel National Forest To Experience The Best Day Trip From Aspen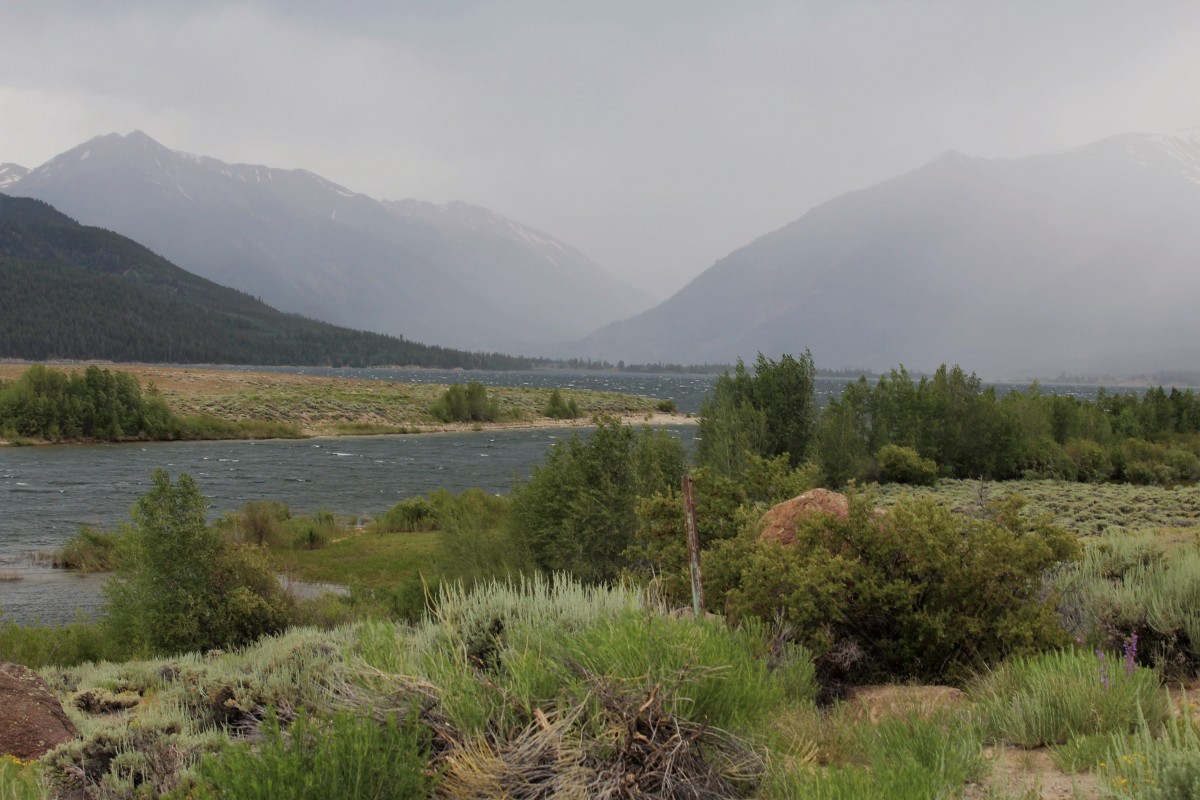 The last item on my checklist of things to do in Aspen other than ski isn't really in the province.
Gasp. Anshula, what blasphemy is this?
Hear me out: San Isabel National Forest is a long, underrated stretch that reaches somewhat close to Aspen (if White River National Forest is Elizabeth Bennet then San Isabel National Forest is Catherine Morland). Filled to the brim with Aspen trees and snow-capped soot-colored mountains, San Isabel has a rougher palette than White River, but the darker edge is equally mesmerizing.
We park in a small lot by the river. The wind is rough, heavy and cutting. Flakes of snow tornado down, blanketing the green overlay in a sheer white.
I kick my boots against the frost-tinted grass – my non-ski boots, by the way, are a long, black pair of faux leather that completely boost my chances of running through a unique list of things to do in Aspen, Colorado beyond skiing.
Where To Stay In Aspen
Aspen is filled with unbelievably luxurious properties (this is, after all, the winter playground of the rich and famous). Here are my top picks for places to stay!
St. Regis: this is a great place to stay for non-skiers as it offers the best of the après ski scene without the need to ski in and ski out (check prices and reviews of St. Regis here).
The Little Nell: one of the most famous accommodations in Aspen, The Little Nell is a not so little getaway. Here's what it gets right: style and service (check prices and reviews for The Little Nell here). Side Note: even if you don't plan on spending a night here, I highly recommend making reservations for dinner (call 970-920-6331).
W Aspen: a sleek, modern (yet playful) hotel known for its views. That being said, every place in Aspen is scenic! You can walk on the street and see fantastic alpine views so you don't need to stay in a place known for views to enjoy the views (but if you're still interested, you can check prices and reviews for W Aspen here).

Did you enjoy this list of the top 8 things to do in Aspen besides ski? Let me know in the comments below about all your favorite things to do in Aspen other than ski.