top things to do in Austin, Texas
Austin is a unique city. It's a place of anomalies – a big Texas metropolis that's also leafy and colorful and youthful and vibrant. As a Texas resident (who visits Austin way too often on the weekends), I've watched the city slowly change over the years. And yet, it's still wonderfully weird. Austin is stubborn in its quirkiness.
And I'm not even referring to the Cathedral Of Junk (which is exactly what you think it is) or Hippie Hollow (a clothing-optional beach). Austin fundamentally doesn't limit expression (in any form). Naturally, the city is a magnet for art and music lovers. It's the kind of place where the weekend lines for a local record shop can be longer than the ones for Sunday brunch.
You'll hear live music at the airport. And as you drive around the city, you'll see street art and murals, tall trees, greens and blues of rivers and lakes, and old buildings facelifted into quirky new businesses.
There are so many things to do in Austin, it's impossible to take in the whole city in one day (we've tried). And this list of forty things to do in Austin is just a sampling of the top attractions in the Live Music Capital Of The World.
Without further ado, here's our ultimate guide to things to do in Austin, Texas!
Disclosure: Heads up, this post contains some affiliate links, which means I may get a commission if you make a purchase. Don't feel pressured to buy anything. I still love that you're here, reading my content (side note: I'd probably suggest getting a coffee or tea first though because my blog posts tend to be long). To find out more, you can read our full affiliate disclosure right here.
Things To Do In Austin, Texas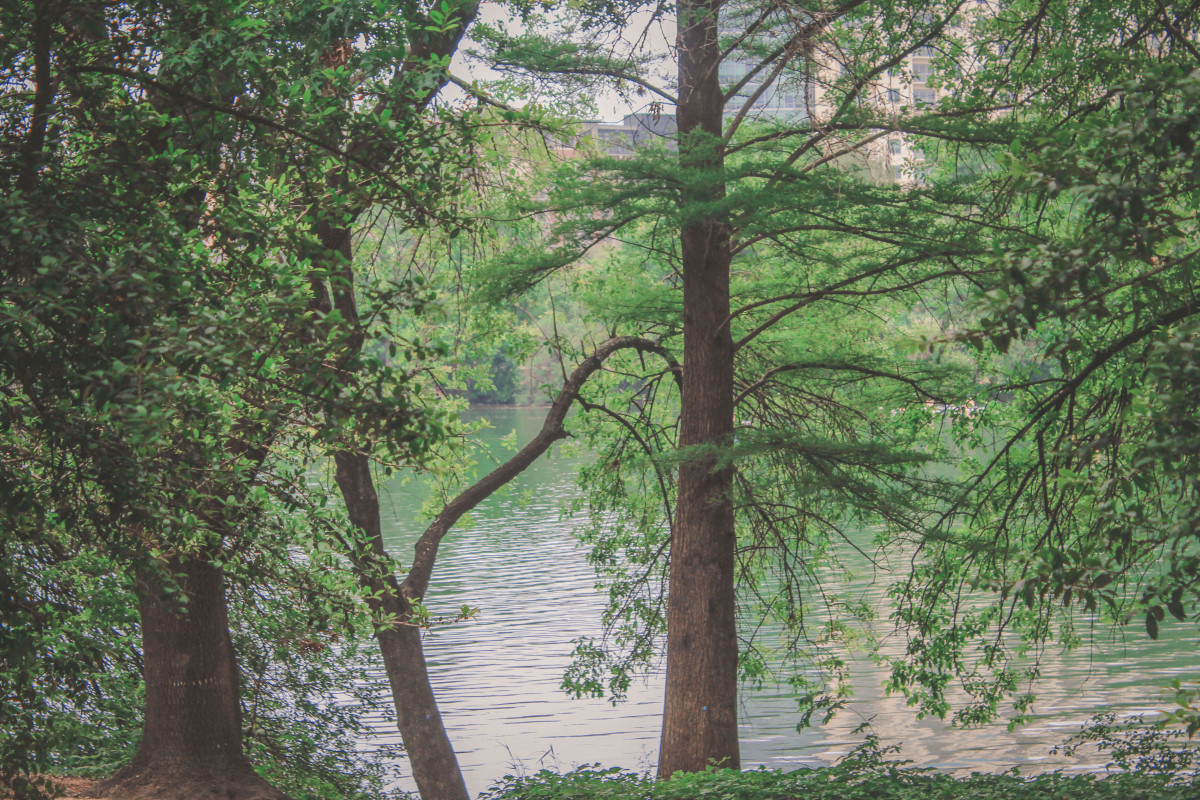 Austin has many reservoirs, some big, some small. And the one I'm at is the one I love. The waters here are bright and teal under the sun. Soft ripples stretch from one bank to the other.
If I look up, I worry this moment will be different. Storm-colored buildings and cranes blister an open sky. So instead, I look straight ahead at Lady Bird Lake.
Lady Bird Lake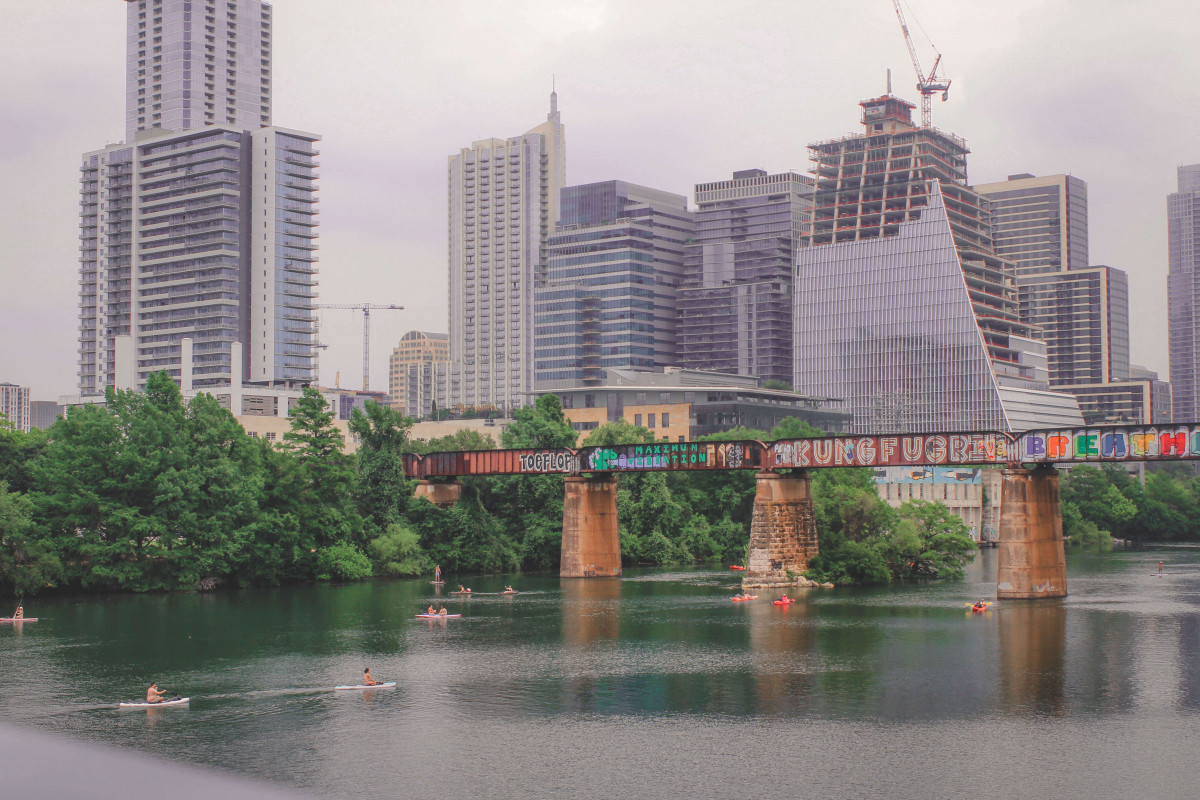 Lady Bird Lake is always busy and quiet. It's a strange juxtaposition (and in a way, it's Austin in a nutshell). You'll see throngs of paddleboarders and rowers and joggers and cyclists move along the scenery. The gaps are filled by birds singing and leaves rustling.
No motorized vehicles (above five horsepower) are allowed here (a rule that makes Lady Bird Lake all the more peaceful and meditative).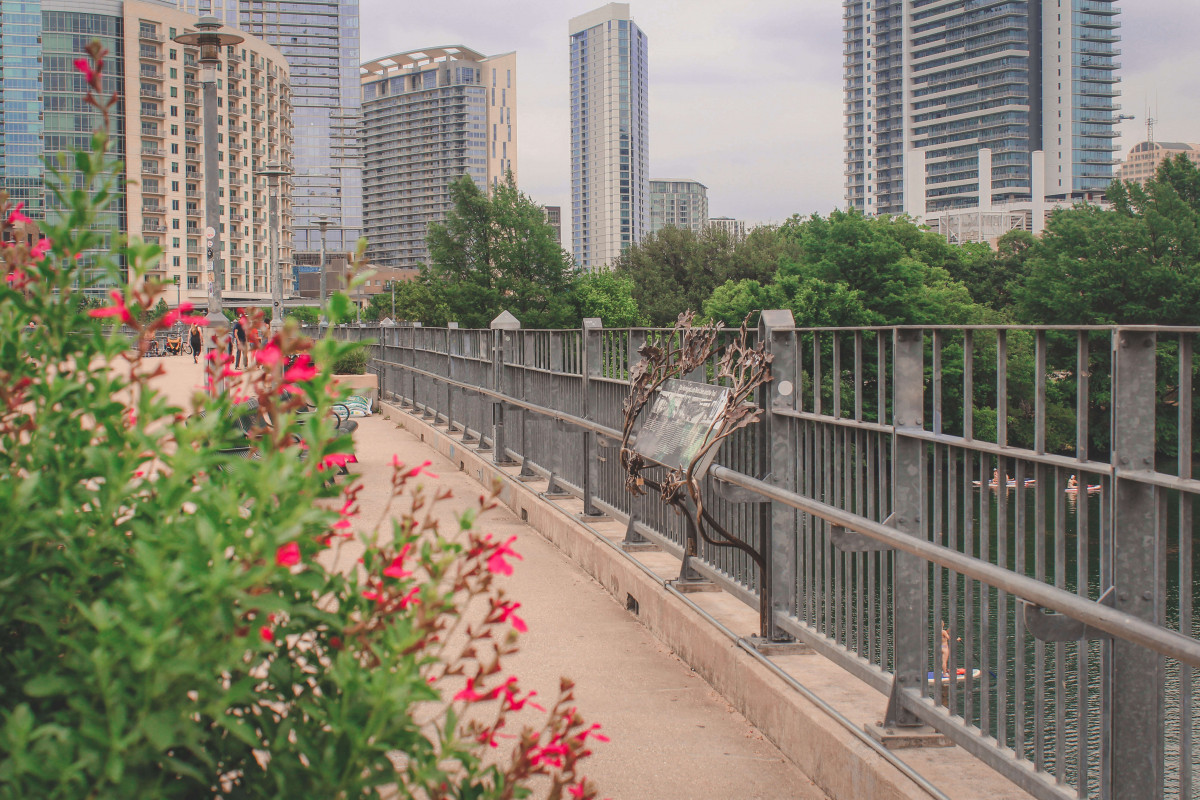 The reservoir itself, formerly known as Town Lake (and you'll still hear many Austinites call it that), was built over fifty years ago from the construction of Longhorn Dam. It's large and expansive (just shy of 470 acres) and popular amongst tourists and locals alike.
For canoe, kayak, or SUP rentals, bring cash (when the lines get too long, some of the rental companies default to cash payments only) and a photo-id.
Zilker Park Boat Rentals: family (and dog) friendly canoe and kayak company. $54.00 for an all day pass.
Epic SUP: stand-up paddle board rentals starting at $34 a day.
Rowing Dock: kayaks, canoes, SUPs, and pedal kayaks for roughly $20 to $25 per hour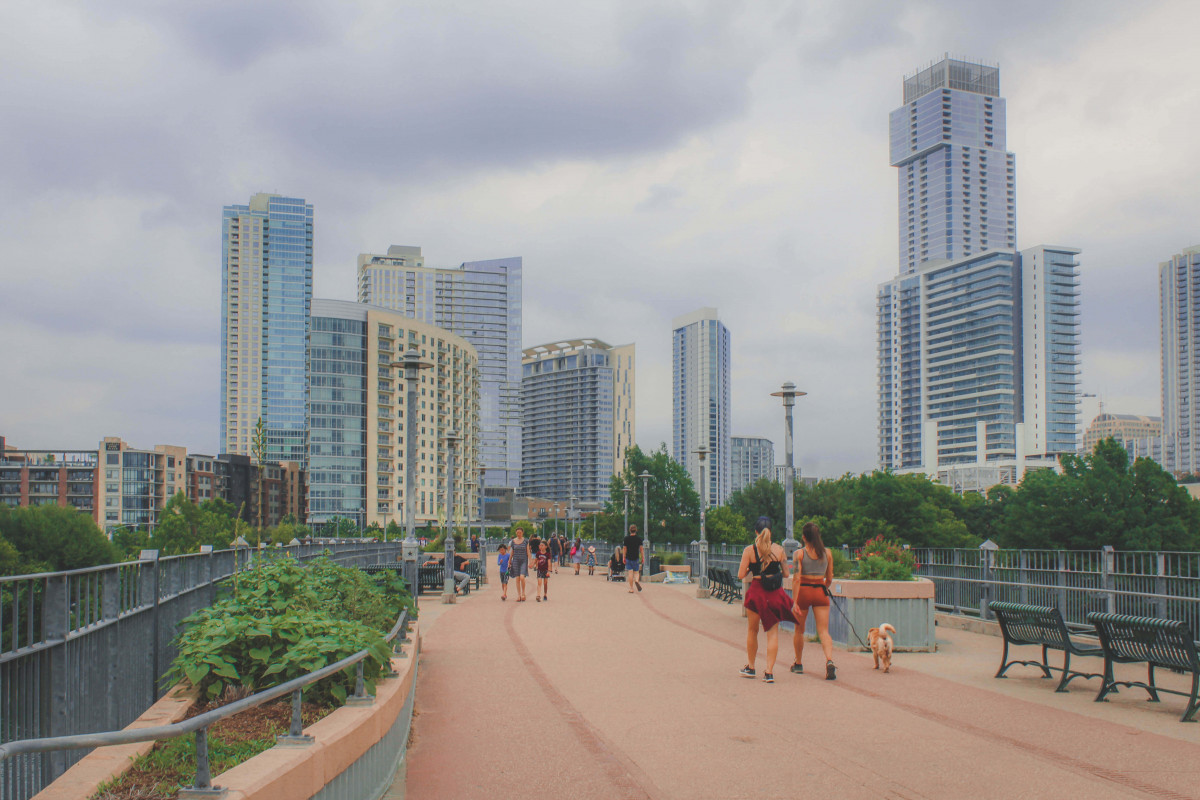 On a boat, it's even easier to fall in love with this landscape. And as I look up, I know this moment is different. Austin's stunning skyline shoots up into an open sky. Green-studded branches fence calm waters. I soak the view in: up, down, left, right, straight-ahead.
Lady Bird Boardwalk
A little over a mile, Lady Bird Boardwalk closes a gap along one of Lady Bird Lake's most popular trails. It's an easy-to-walk promenade (open from 5 AM to 12 AM) overlooking the cityscape.
Travel Tip: When we visited, we made the mistake of driving straight to the Google Maps address (1820 S Lakeshore Blvd). Turns out, there isn't much parking in that area! Park closer to the intersection of Town Creek Dr and Lakeshore Blvd instead.
Ann and Roy Butler Hike-and-Bike Trail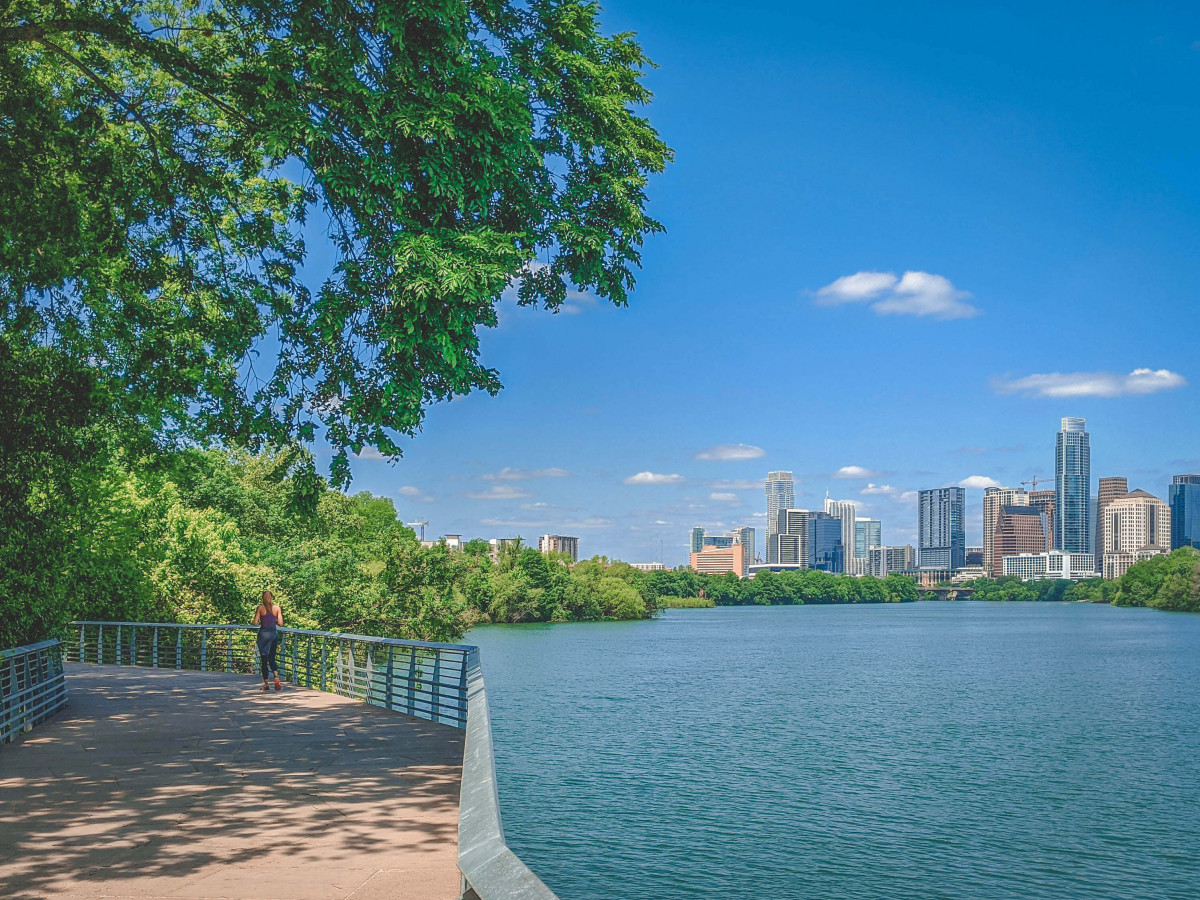 Officially, the weather in Austin is less muggy than in Dallas. But Austin's sticky heat has already relaxed my hair into its natural curls. And right now, I feel like I'm back in Tampa.
Humidity and I never dance together. But somehow, in Austin, we've found our groove (or maybe I'm more willing to ignore humidity with the promise of pretty views). I still want to jog along Ann and Roy Butler Hike-And-Bike Trail, the path Lady Bird Boardwalk extends. I want to feel the breeze against my face and see the waves flat below.
Ann And Roy Butler Hike-And-Bike Trail is a ten mile urban path that stretches its fingers past cute homes and high-rise buildings. Segments of the path border the water. The trail sees almost 2.6 million visits a year, making it one of the most popular things to do in Austin.
Zilker Metropolitan Park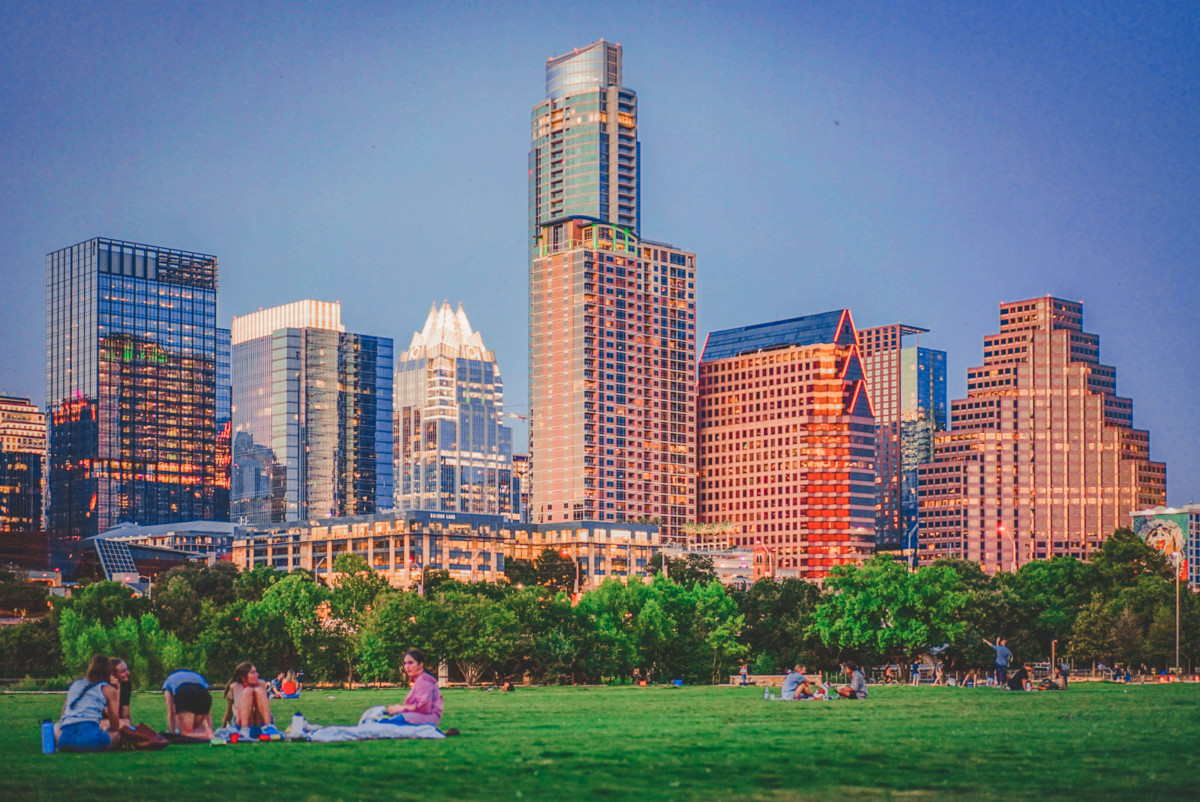 A family-friendly urban escape, complete with a smattering of picnic sites and volleyball courts, Zilker Metropolitan Park hosts a range of attractions: Austin Nature & Science Center, Zephyr Miniature Train, Zilker Hillside Theater (which is where Shakespeare In The Park takes place).
And whilst many of the attractions come at a cost, the park itself, spanning a touch above 360 acres, is free to visit. You'll see lots of dogs (and dog owners) lazing on the rolling grass, cyclists whizzing by, and joggers commanding the open space.
Events In Zilker Park:
Barton Springs Pool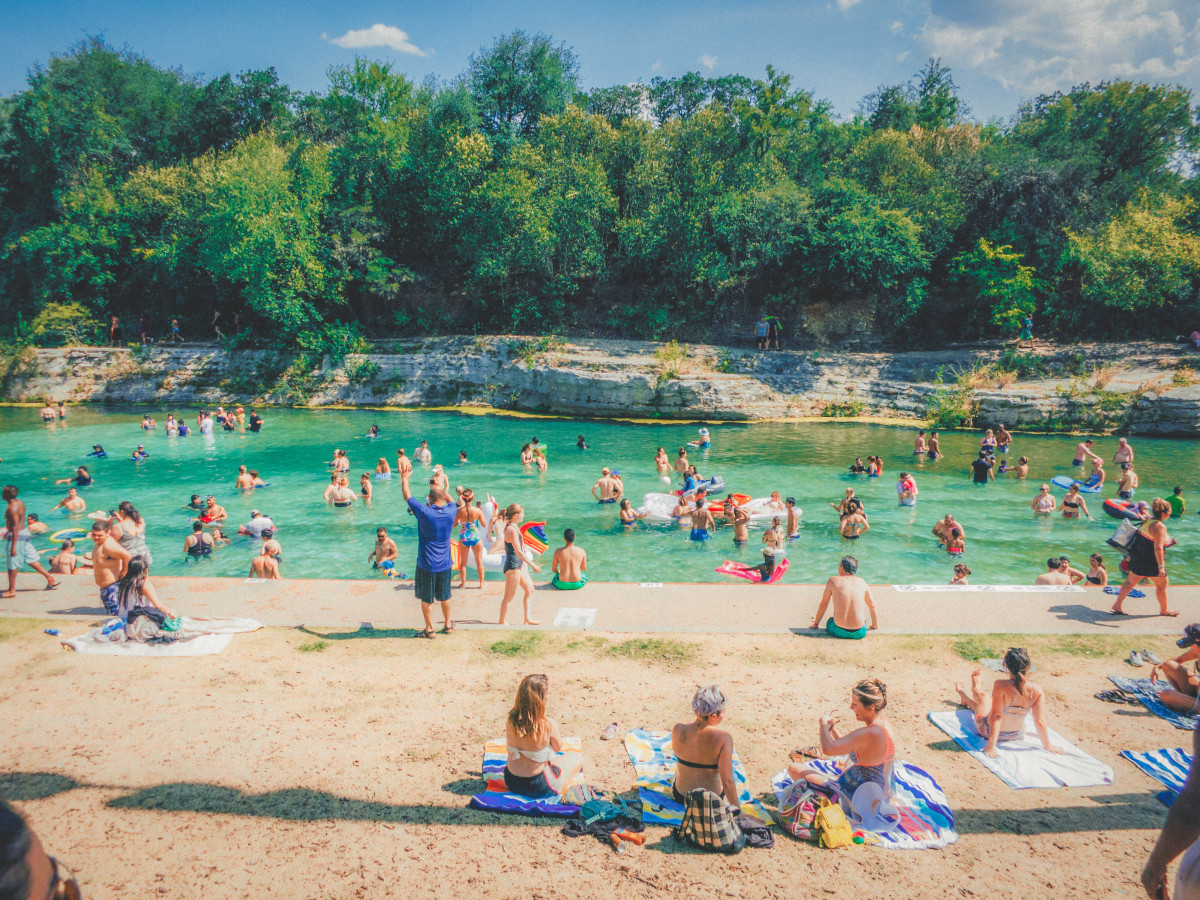 Situated within Zilker Metropolitan Park is Barton Springs Pool, a giant spring-fed outdoor swimming area that draws summertime crowds. With a year-round temperature of roughly 70 degrees (plus or minus a few degrees), Barton Springs is a splash of cool under the Austin heat.
An impressive sight, the long river-like strip of water, backed by a small rock bluff, is easily one of the top things to do in Austin. The pool ranges in depth, 18 feet at its deepest. And if you're planning on visiting, bring a bathing suit and make a reservation in advance (you can do so here).
P.S. The Barton Springs spillway is unofficially known as Barking Springs, a nearby dog-friendly spot. Here's a great local guide by an Austinite on how to access it.
Zilker Botanical Garden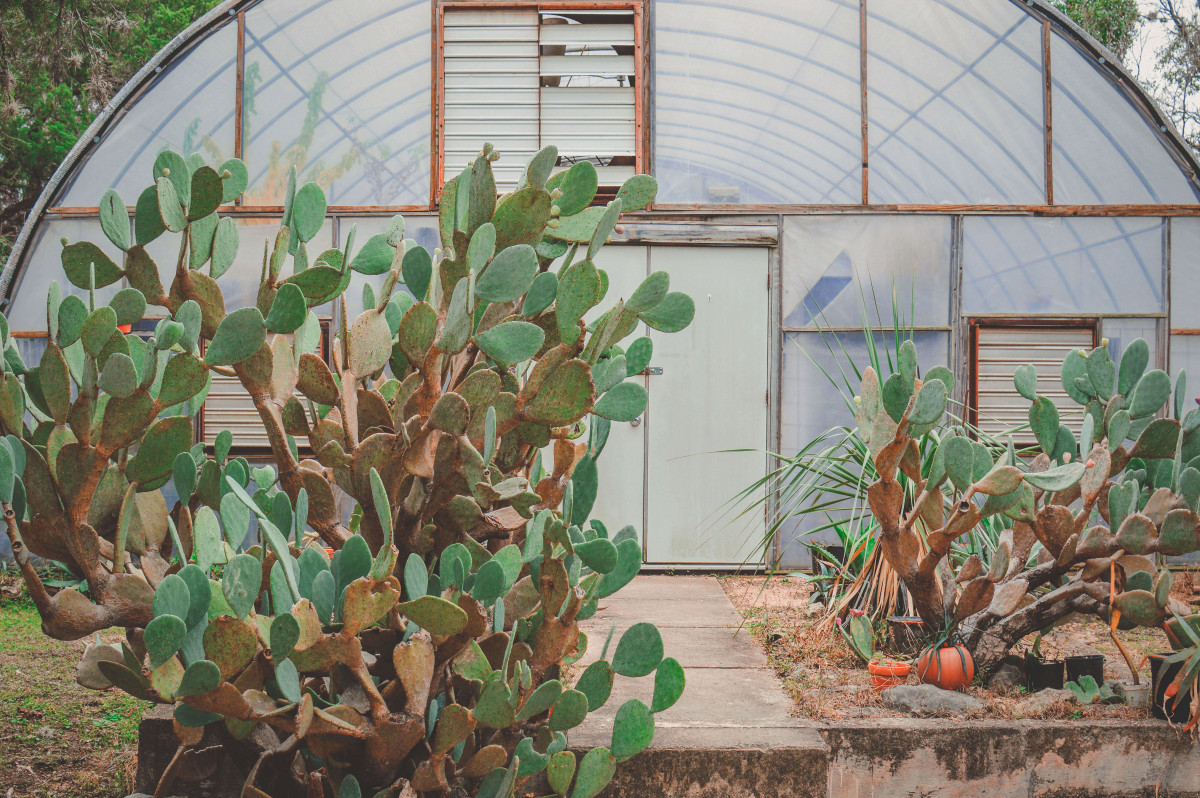 The real reason we're in Zilker Metropolitan Park is Zilker Botanical Garden, a 31 acre arboretum composed of a rose garden and herb garden (amongst many other landscaped lots).
Hartman Prehistoric Garden is my favorite section. I love the story behind it. In 1992, Ornithomimidae footprints were discovered on the grounds and to keep the memory alive, Cretaceous period type plants were sown into the ground – Chinese Fringe Flowers, Dukou Cycads, and whopping ferns. The whole area looks like a scene straight out a Jurassic Park movie.
And between the rare plants and Hartman Falls, I always feel like I've stepped back in time.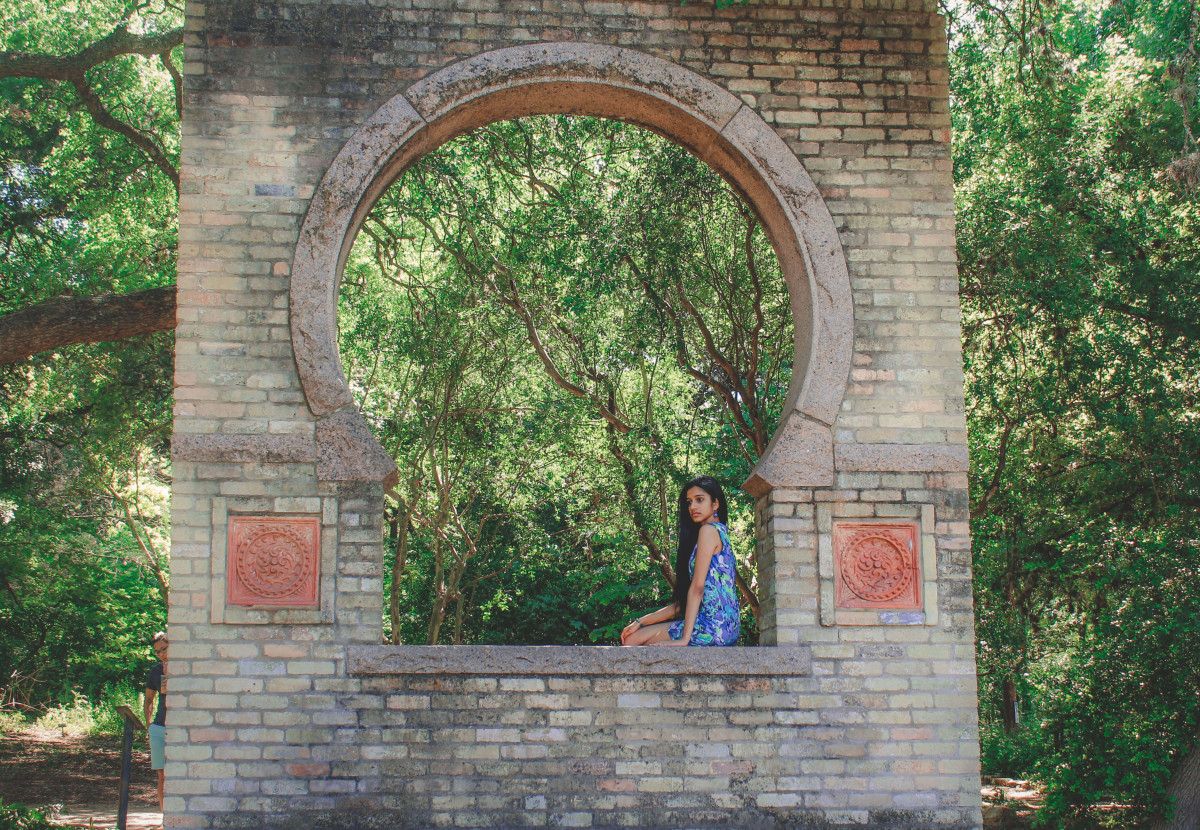 Umlauf Sculpture Garden & Museum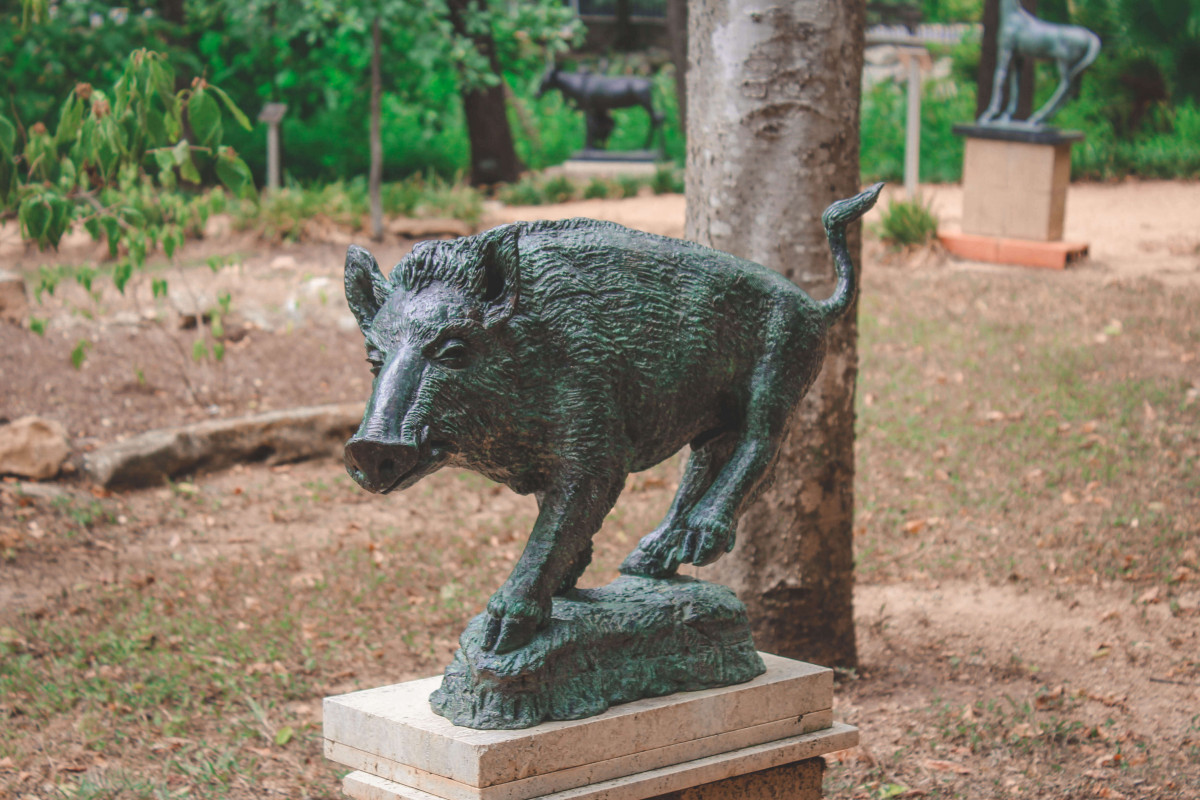 Charles Umlauf is an artist I will always remember. A lot of his works remind me of Edvard Munch's paintings in bronze sculpture form.
Travel Tip: Sometimes Umlauf Sculpture Garden is closed temporarily (during regular hours) for private events. You'll want to check here to see if it's open (a red banner will pop-up at the top of the page if it's closed).
If you're an expressionism fan or an Umlauf fan, you'll want to add the Umlauf Sculpture Garden & Museum to your Austin itinerary. Umlauf's art is distinct and hard to forget.
The museum's collection spans his works over five decades, and you'll see his signature style throughout the entire outdoor gallery. The way he plays with proportion and emotion is evident.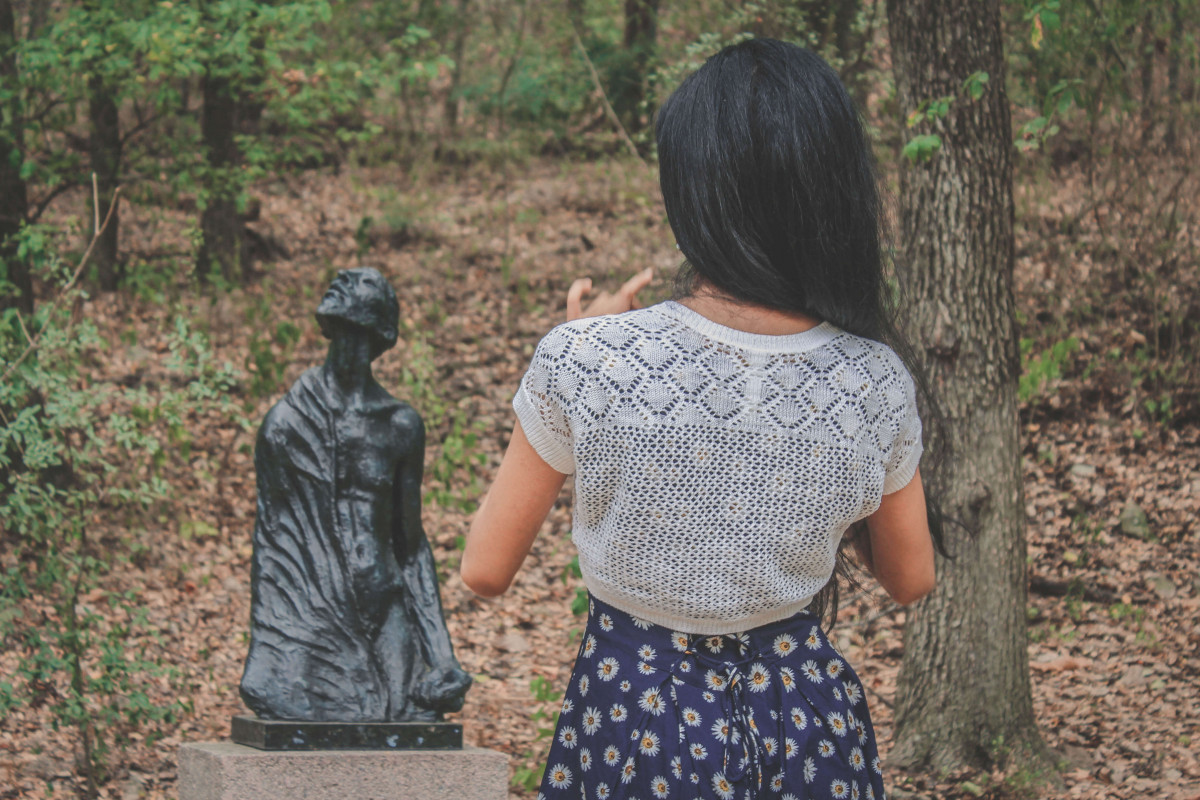 Some of my favorite pieces are Diver (a 1956 remembrance of youth at Barton Springs), Poetess (a poetic representation of Umlauf's wife who was a poet), and Entrance To Jerusalem (following Jesus' entrance to Jerusalem on Palm Sunday).
UT Tower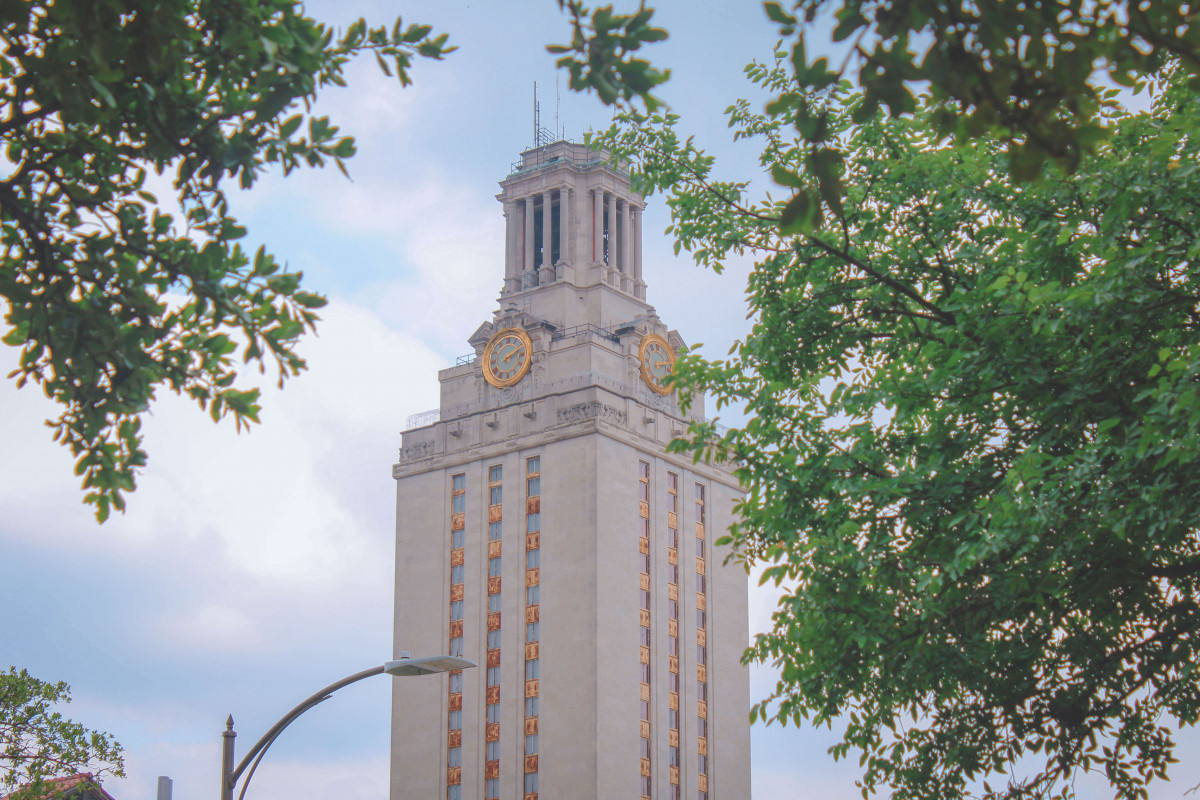 Considering Charles Umlauf taught at UT Austin's Department Of Art for forty years, it seems befitting to include a trip to the campus next.
We start our tour at UT Tower, one of the most iconic buildings in all of Austin (you'll even see it depicted in the Greetings From Austin mural on S 1st St). The 307 foot, 27 floor tower was once home to a large library. Today, it's part-library (for Life Sciences) and part administrative building.
Side Note: Carl J. Eckhardt Jr. created a lighting configuration system that allows UT Tower to light-up and even display numbers at night! If you're visiting Austin after dark, keep an eye out for UT Tower flooded in burnt orange (the University does this set-up on special occasions).
Texas Memorial Museum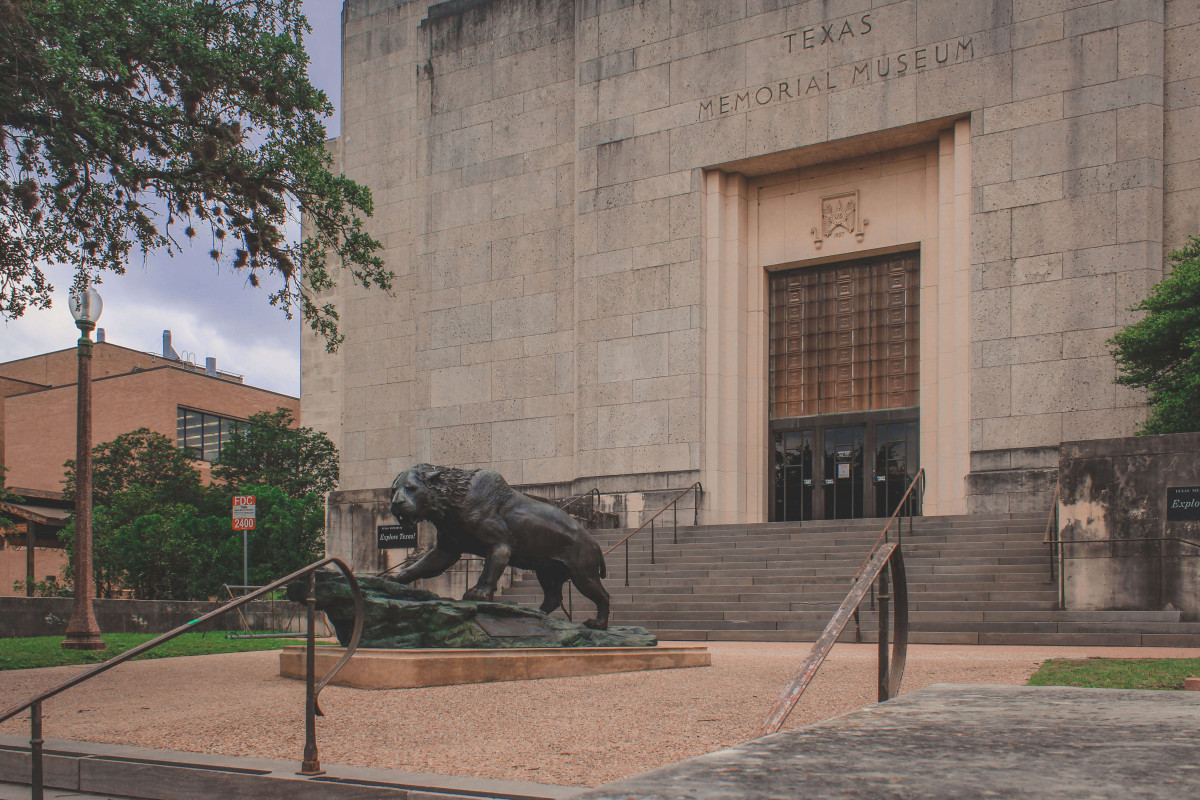 Nestled within UT is the Texas Memorial Museum, one of the oldest science museums in Texas. The museum is split into multiple halls: Hall Of Geology And Paleontology, Great Hall, Hall Of Texas Wildlife, Hall Of Biodiversity.
Side Note: The picnic chairs right outside the Texas Memorial Museum are modeled after the vertebra of a Cretaceous period marine dinosaur!
Considering my childhood obsession with dinosaurs never left (Ross Geller right here), it's no surprise that the Onion Creek Mosasaur skeleton and Tyrannosaurus jaw are two of my favorite pieces held within the museum. You'll also find intricate wildlife dioramas on display, underwater photographs that tell a million stories, and a Texas Pterosaur skeleton hanging like a chandelier in the Great Hall.
Blanton Museum Of Art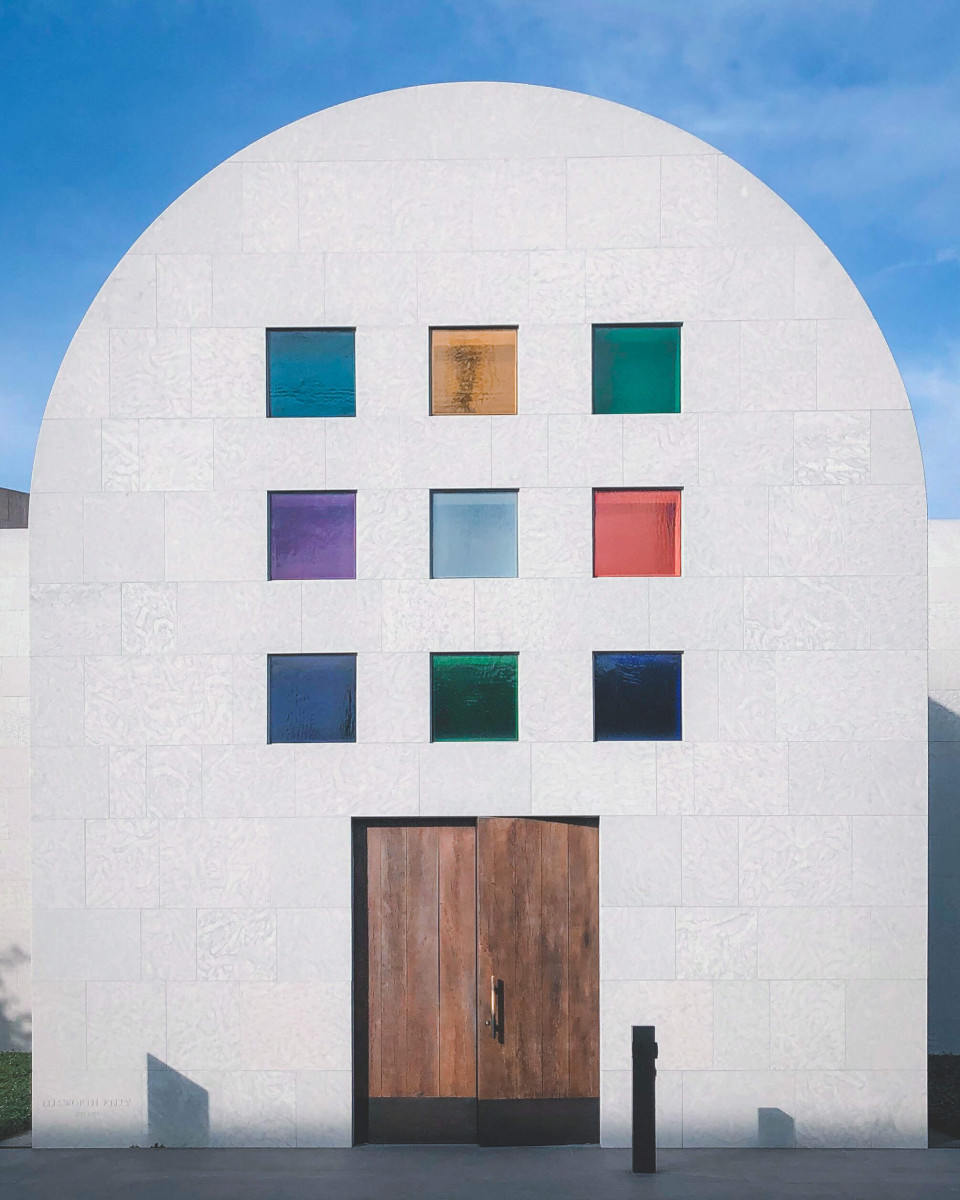 If I could give out an award for the prettiest facade in Austin, Blanton Museum Of Art would win. With a three-by-three set of rainbow-colored luminous windows atop the entrance and blue-toned stairwell walls (titled Stacked Waters by Teresita Fernández), Blanton's evolved into a bustling photo spot.
Beyond the picture-perfect exterior are 19000 works, which include a proud collection of Latin American pieces alongside Italian Renaissance and Baroque art. Snuck into their curation of prints, drawings, and etchings are a Rembrandt (The Raising Of Lazarus) and a Picasso.
Harry Ransom Center
Harry Ransom Center is a free-to-visit museum for lovers of the humanities. Inside, you'll find early editions of famous literary works, including a manuscript of Dante's Divine Comedy and a complete copy of the Gutenberg Bible (only twenty-one copies of these are known to exist). It's a little crazy how many rare and iconic works are held here. They even house Jack Kerouac's notebook (where he drafted On The Road).
Bullock Texas State History Museum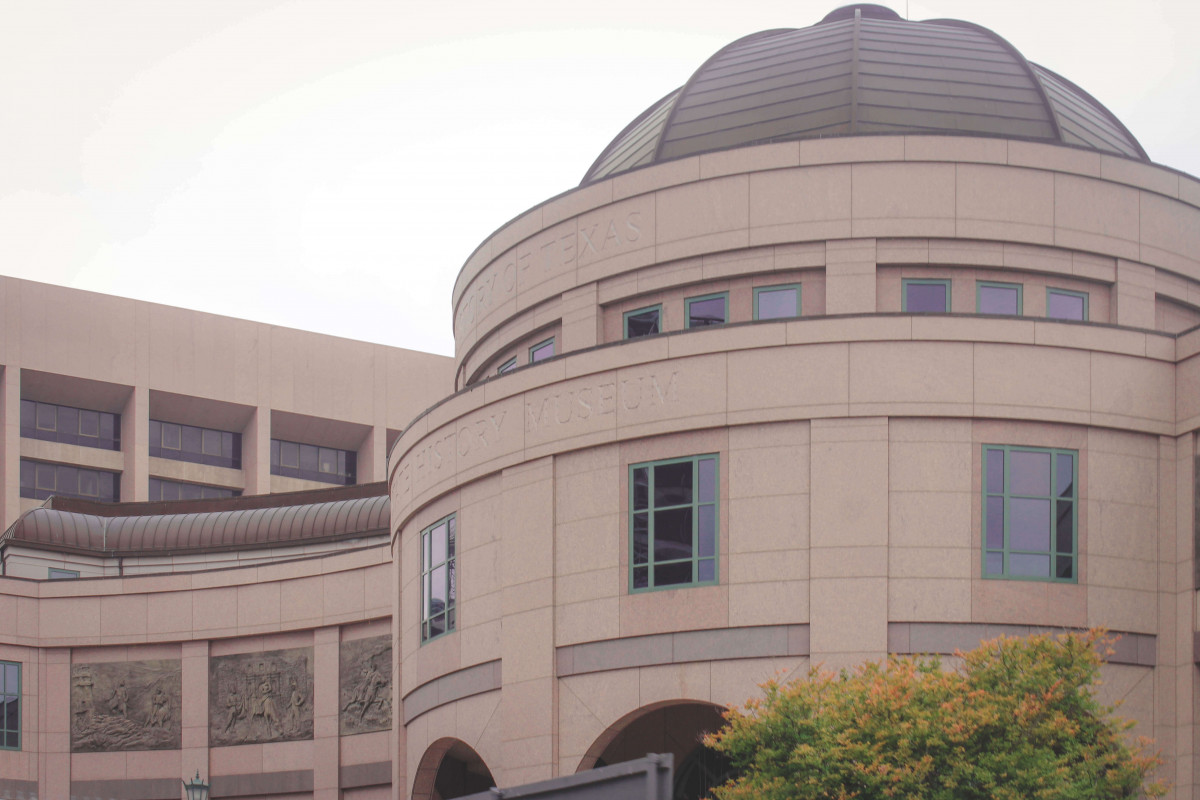 The Bullock Texas State History Museum is one of the top places in Austin to learn more about the story of Texas. Block out a few hours for your visit. This three-floor museum dives into Native American History, Civil Rights, and Texas' Oil Boom. You'll learn about vaqueros and missionaries, Texas Rangers and Women Airforce Service Pilots, amongst many others who slowly crafted the Texas of today.
Thinkery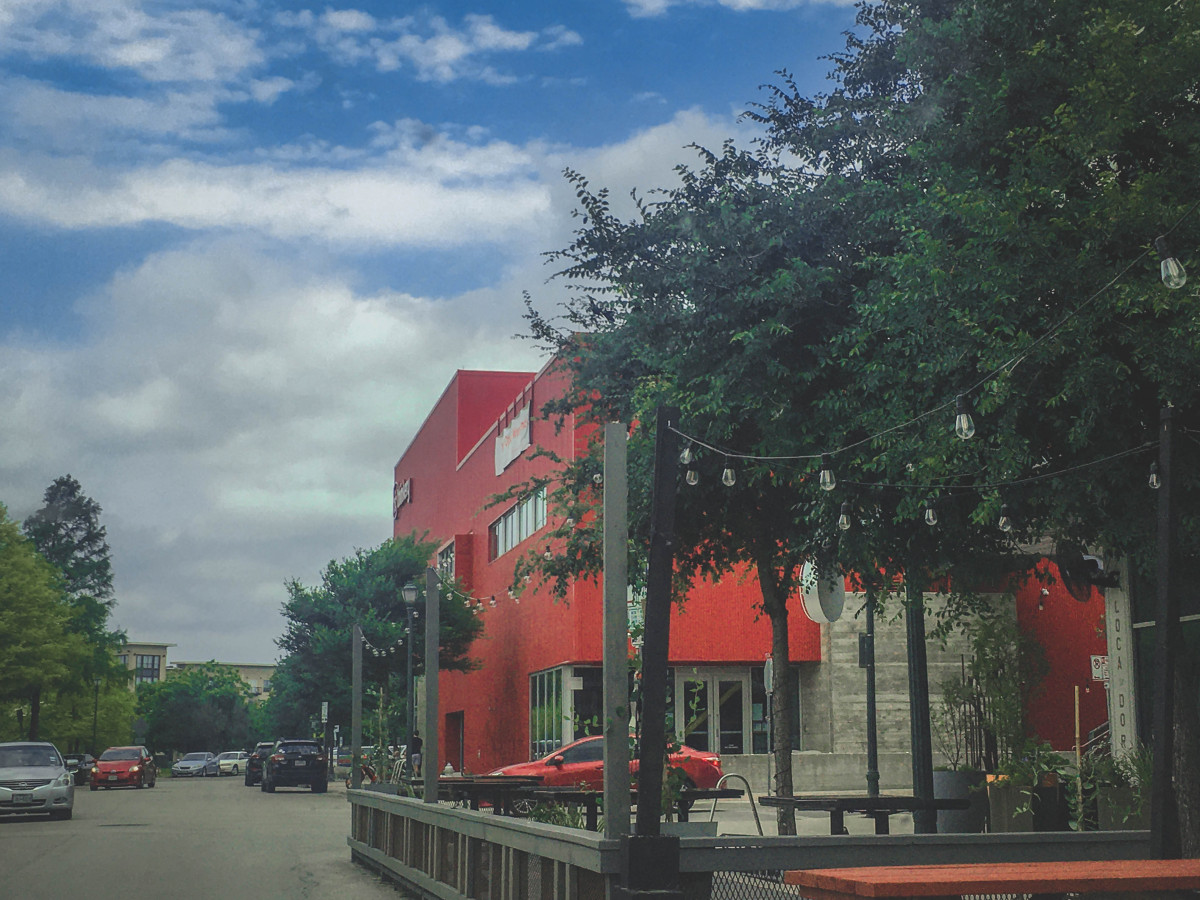 In 1983, Thinkery was a grassroots children's museum – a pop-up stop with tabletop exhibits. A few years later, it settled into a new, more rooted space. And while it's moved twice since, the museum has established itself as one of the top things to do in Austin with kids. The exhibits are a blend of innovative, interactive, and educational.
Today, the exhibits have found a new home in Mueller, an eco-conscious planned community near a hub of boutique shops and restaurants. For small children (toddlers, pre-school age), there's lots to choose from: a Light Lab, an Innovator's Workshop, a Farmer's Market.
Mueller Lake Park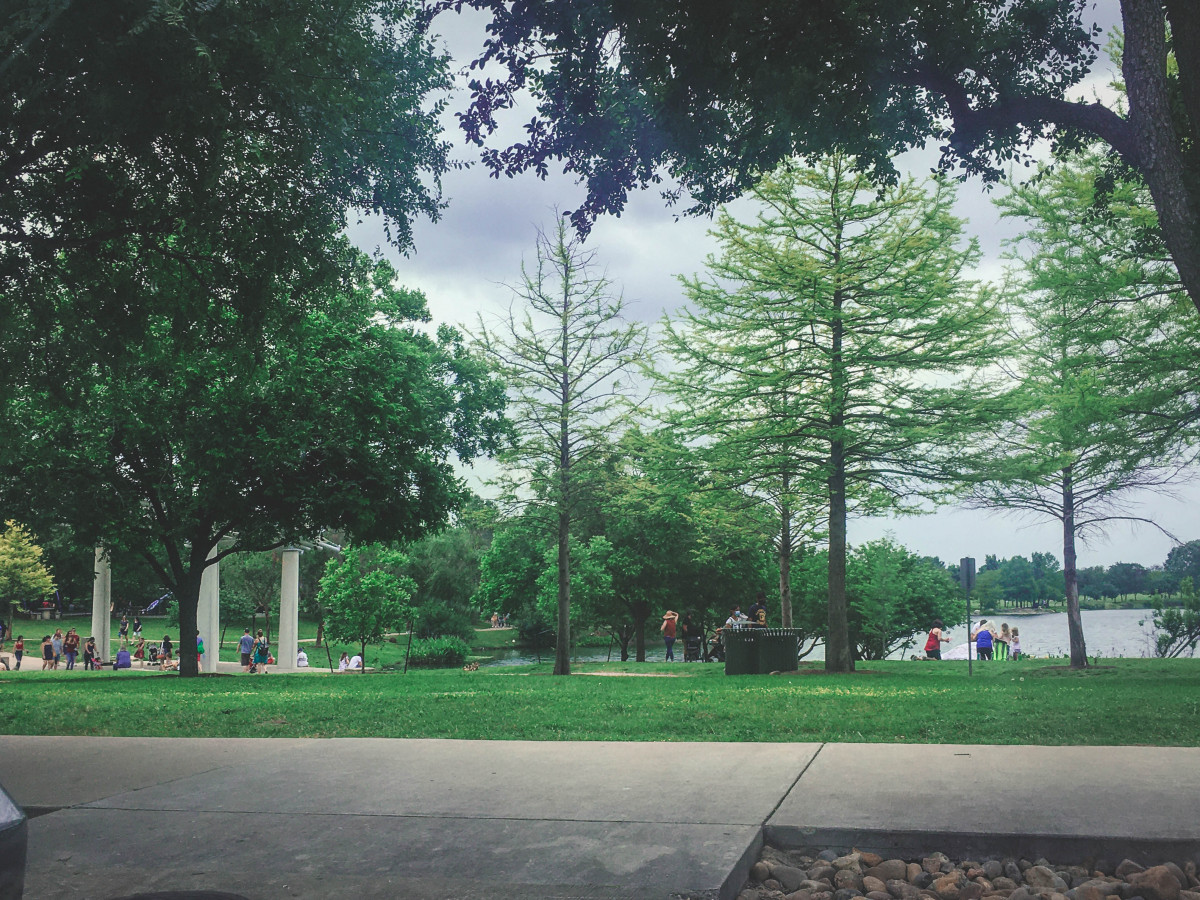 Mueller Lake Park is right across the street from the Thinkery. And this weekend, the rim of its lake and shaded slab beneath its gazebo are packed. On Sundays, between 10 and 2, you'll find a Farmer's Market onsite. Local vendors set up mini-stalls, selling everything from coffee bags to breakfast burritos (in addition to fresh veggies).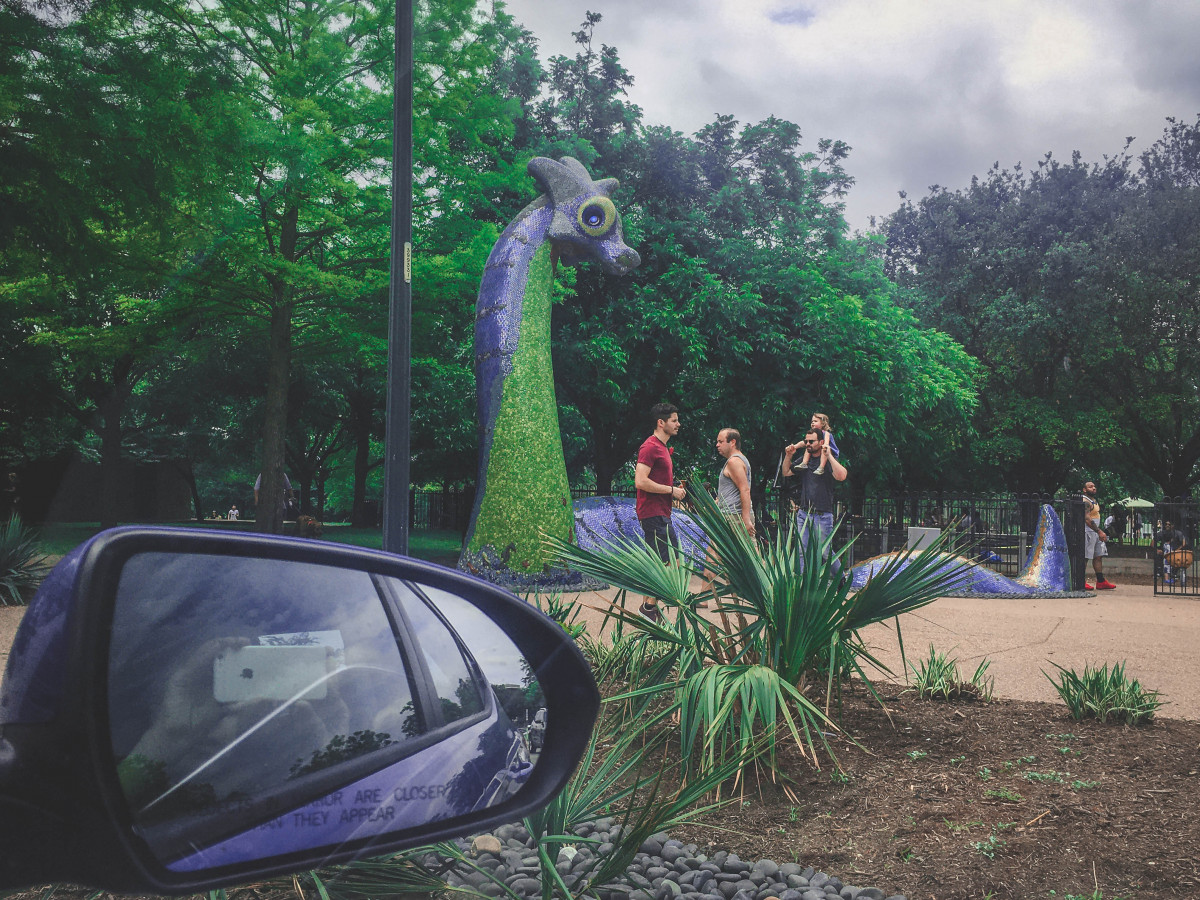 If you're looking for romantic things to do in Austin, visit on a Sunday. Pack a picnic blanket and picnic basket and source your ingredients straight from the Farmer's Market! Nestle into a cozy lakeside spot and enjoy the food and views before hitting up Mueller's loop trail.
French Legation State Historic Site
Construction for the French Legation State Historic Site commenced in the mid 1800s. And today, what's become known as the oldest home in Austin, is a museum. It's a quaint historic building, quiet too. Outside, you'll find a manicured lawn often used as an events venue.
BookPeople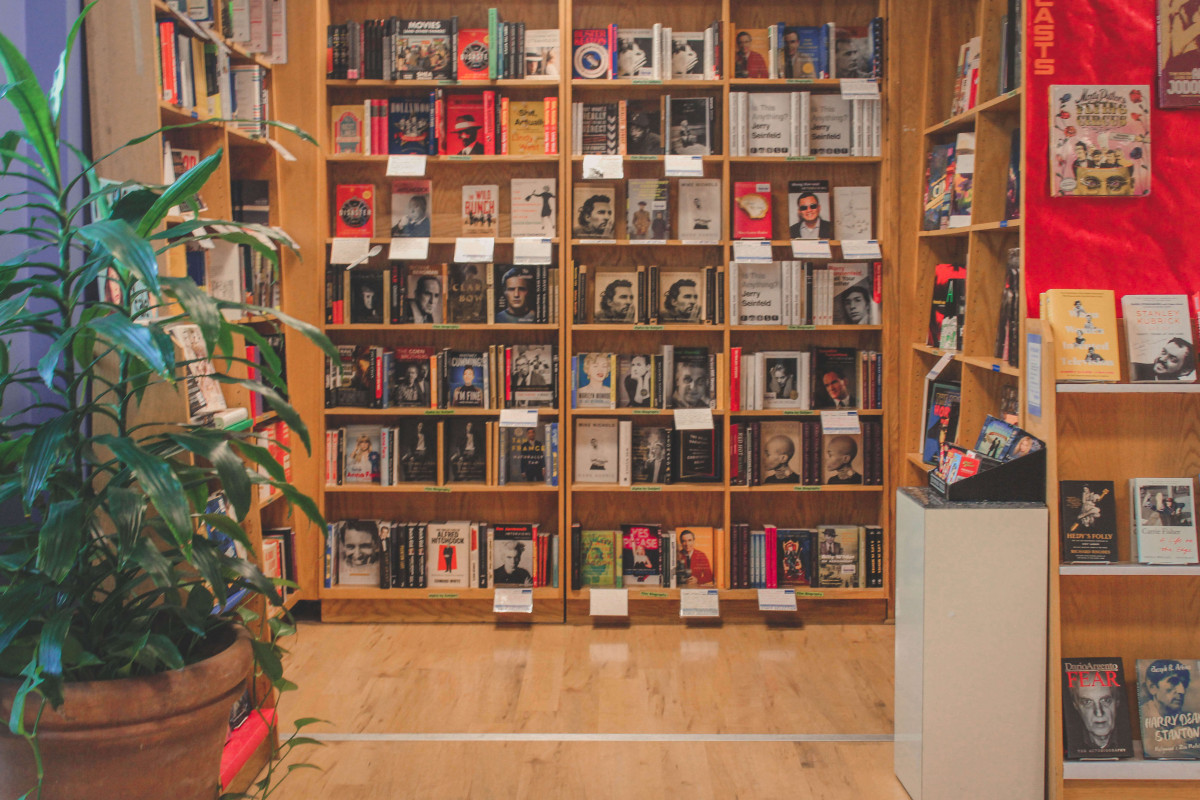 This wouldn't be a Passport To Eden approved list of things to do in Austin without mention of a bookstore (seriously, I'm obsessed with bookstores). And without a doubt, BookPeople is one of the best bookstores in Austin.
It's the largest independent bookstore in Texas. Think of a book (any book) and BookPeople probably has it on-hand. Their collection is unimaginably huge (I could spend a whole day walking through here and still miss entire sections – that's how big this bookstore is). Authors like Junot Diaz and Luis Alberto Urrea have stopped by for author events and signings. Even former President Jimmy Carter has a paid a visit.
Austin Public Library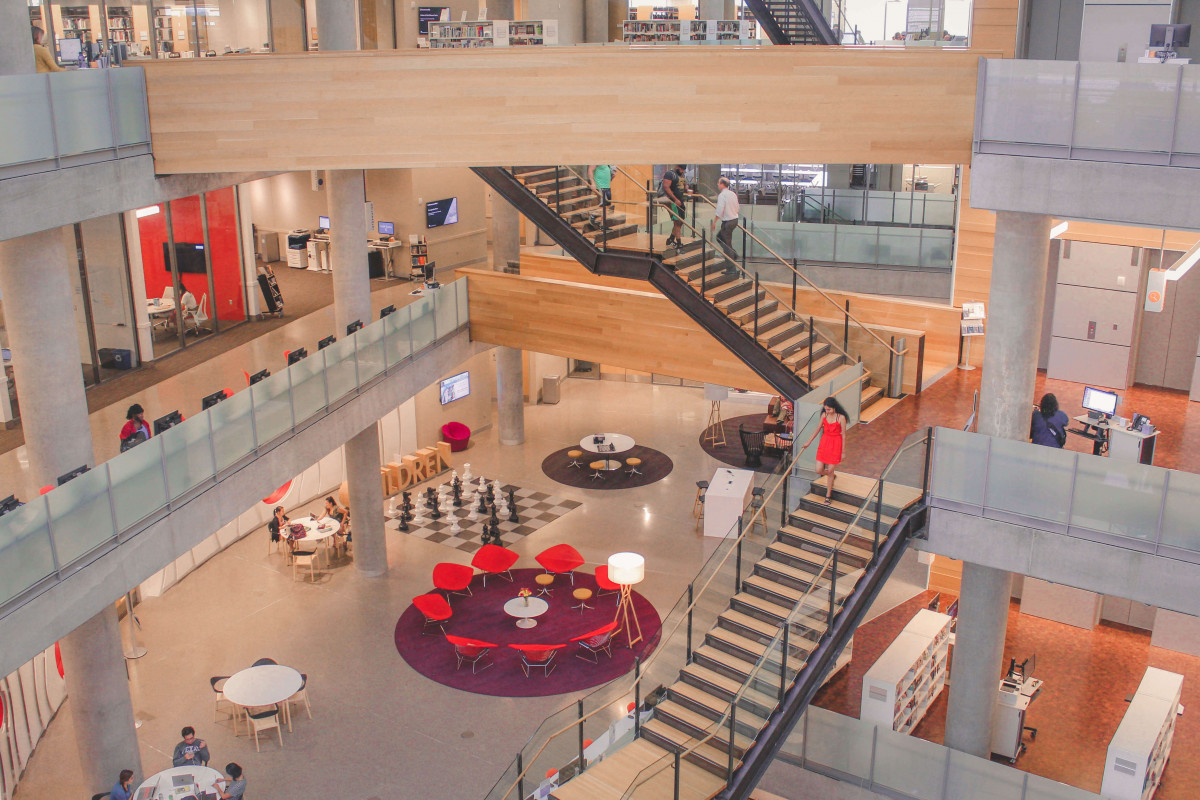 Austin Central Library is hands-down one of the best libraries I've ever been to. It's colossal – six-floors, high-tech. The top-floor views panning the cityscape are breathtaking. And the library's modern architecture and stylings make it feel like an art gallery (there's public art on display too). You'll find a cookbook cafe (inspired by culinary publications) and a rooftop garden. On clear sky, hot days, it's a place you'll want to visit and revisit.
Seaholm District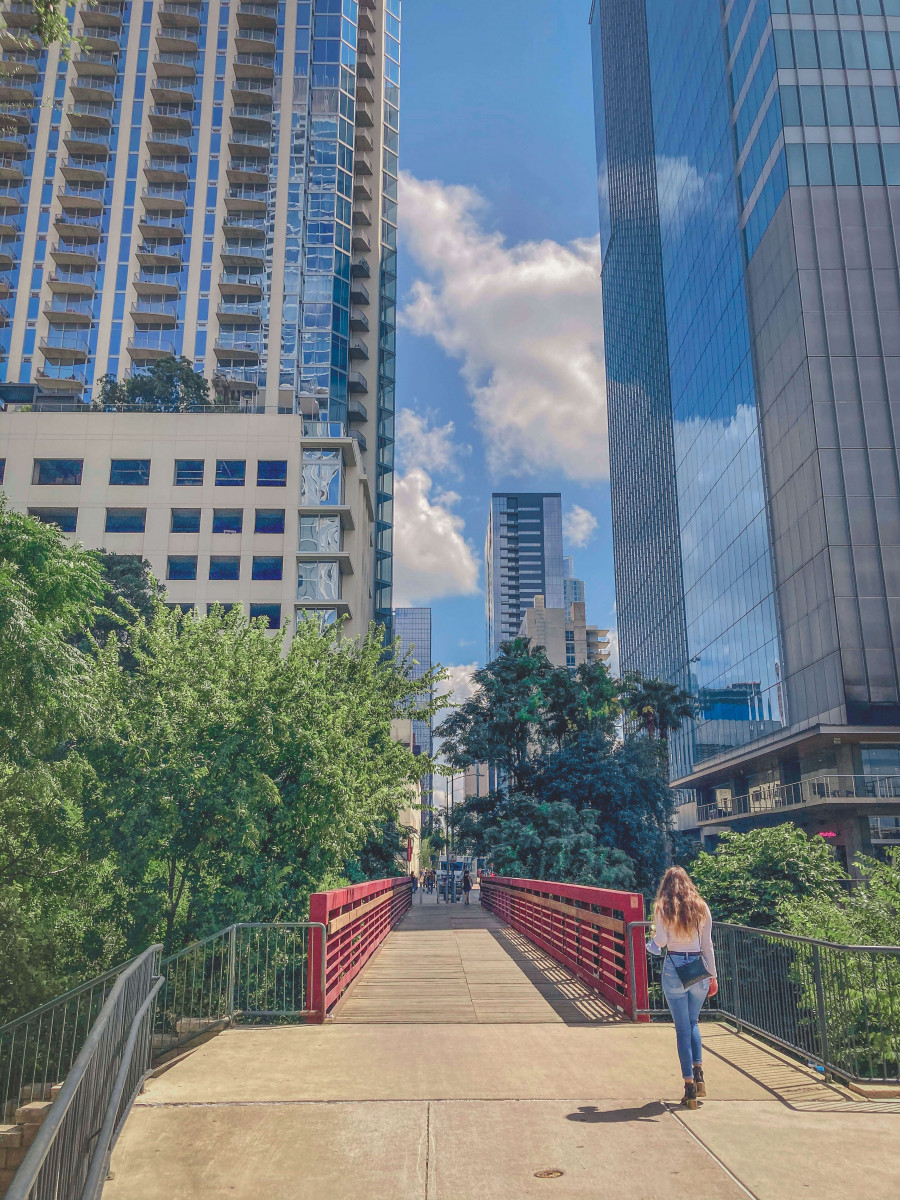 The library is located in Seaholm District, an urban neighborhood that puts sustainability at the forefront. You can take a free one-hour eco-tour of the area (to access it download the TravelStorys app and search for Seaholm). The tour offers insight into Austin's goal of having a net-zero greenhouse gas emissions community.
In between Seaholm's bars (Kalimotxo for tapas and house signatures, Tiniest Bar In Texas for a dog-friendly dive bar experience) and health-focused eateries, it's hard to imagine that this neighborhood was once anchored by a steam power plant. But in tune with Texas' growing trend of redeveloping brownfield sites, the area has since been transformed into a mixed used space.
Rainey Street
Rainey Street gives me a boozy Bishop Arts District vibes. In the daytime, it's easy to mistake the cute bungalows for a residential area (as I did on my first trip to Austin). But when the sun dips, Rainey Street's bungalows light up and crowds close in. Along the road is a hub of bars and clubs. Some of the most-loved local spots include Lucille's (Texas beers on tap plus local liquors), Javelina (a piece of Hill Country soul atop an all-brick patio), and Little Brother (retro style bar that also offers coffee).
Texas Capitol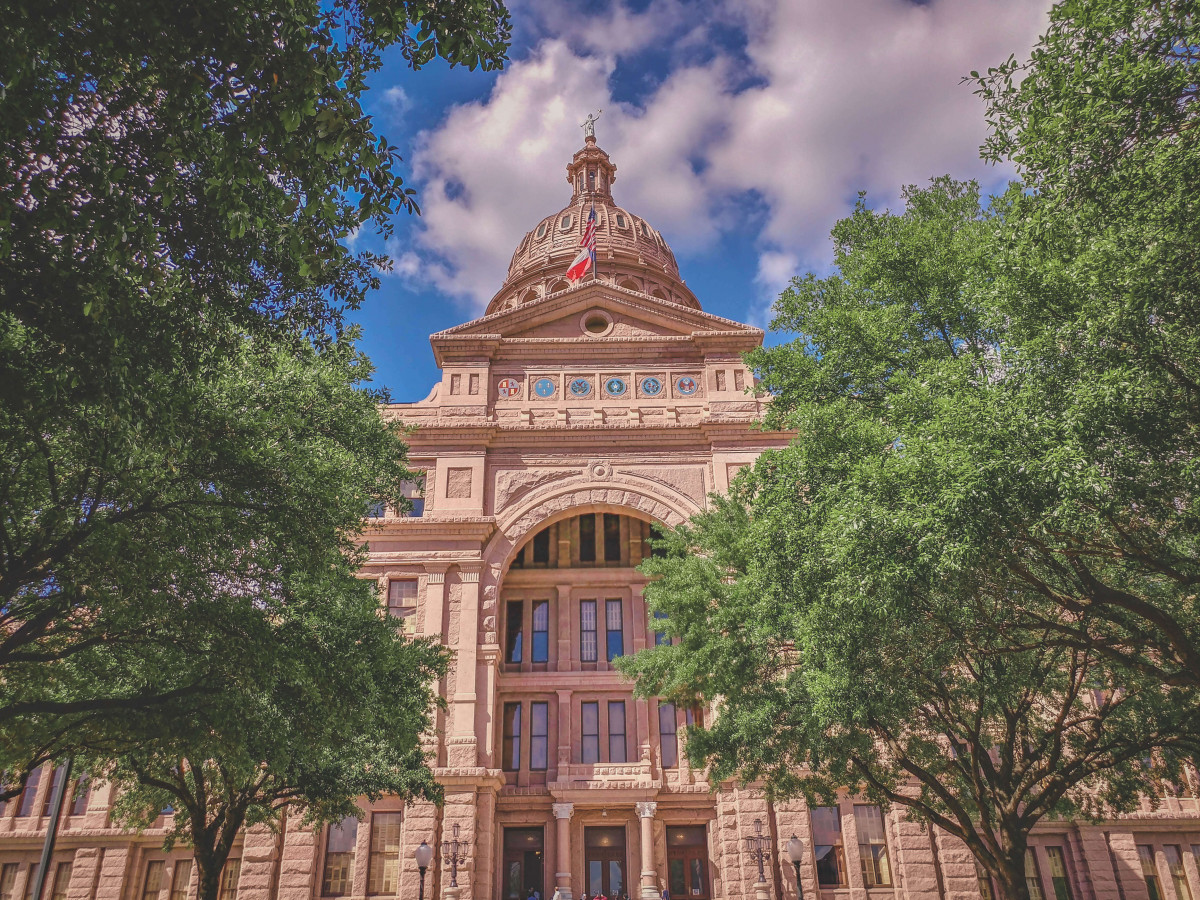 Situated in downtown Austin, the Texas State Capitol is one of the most recognizable buildings in the Deep South. Tours are free and generally last a little over half-an-hour.
Our trip begins at the Capitol Visitors Center. This used to be the Texas General Land Office, where O. Henry (author of The Gift Of The Magi) once worked as a draftsman. The Capitol Visitors Center curates tidbits of Texas: blueprints, a double dome model, Austin's first published cookbook.
Afterwards, we continue along the grounds to the Texas African American History Memorial. It's a moving and humbling depiction of Juneteenth crafted by Ed Dwight (who was also the first African-American to enter NASA's Air Force Training Program).
St. Mary Cathedral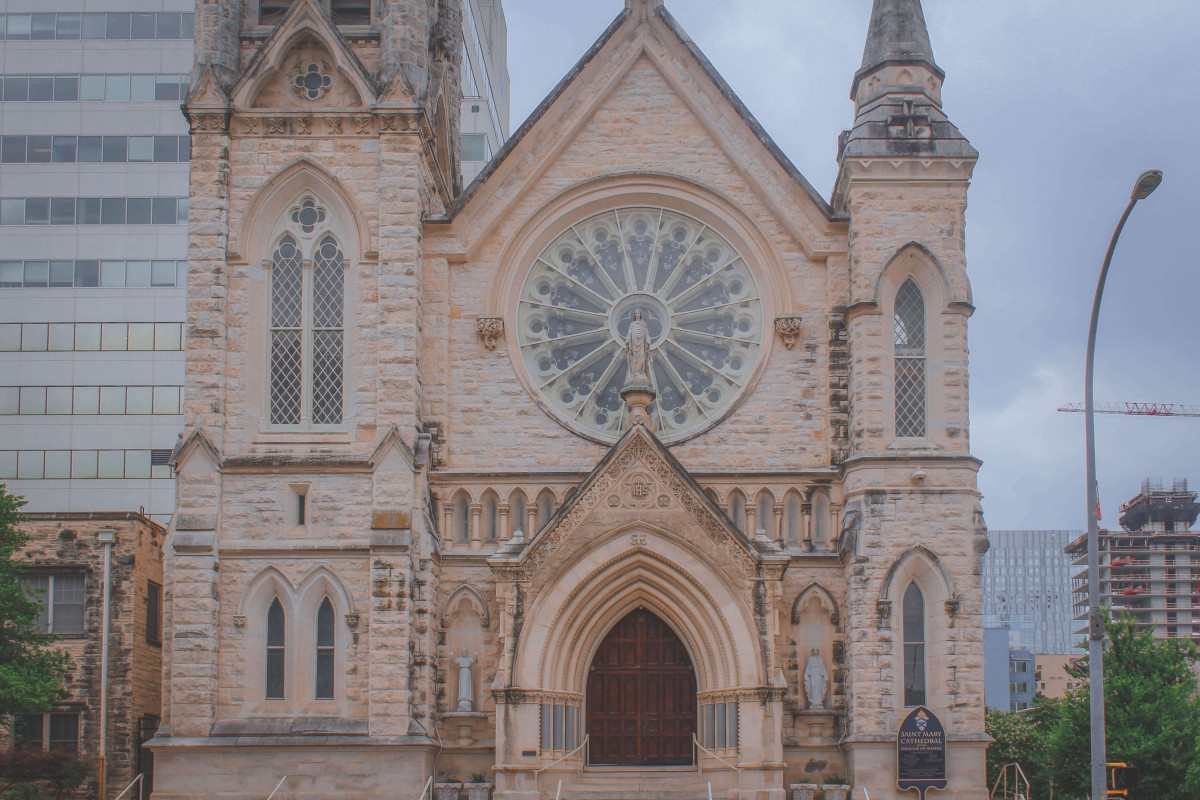 St. Mary Cathedral has all the hallmarks of a classic Catholic church. It's beautiful – wooden pews, stained glass windows. And the exterior stands-out too. St. Mary Cathedral is an old-world building among a streak of new. In 1973, it was listed on the National Register of Historic Places.
But it wasn't Austin's only site on the National Register of Historic Places. Paramount Theatre, a classical revival style live venue, was also added in the 1970s.
Paramount Theatre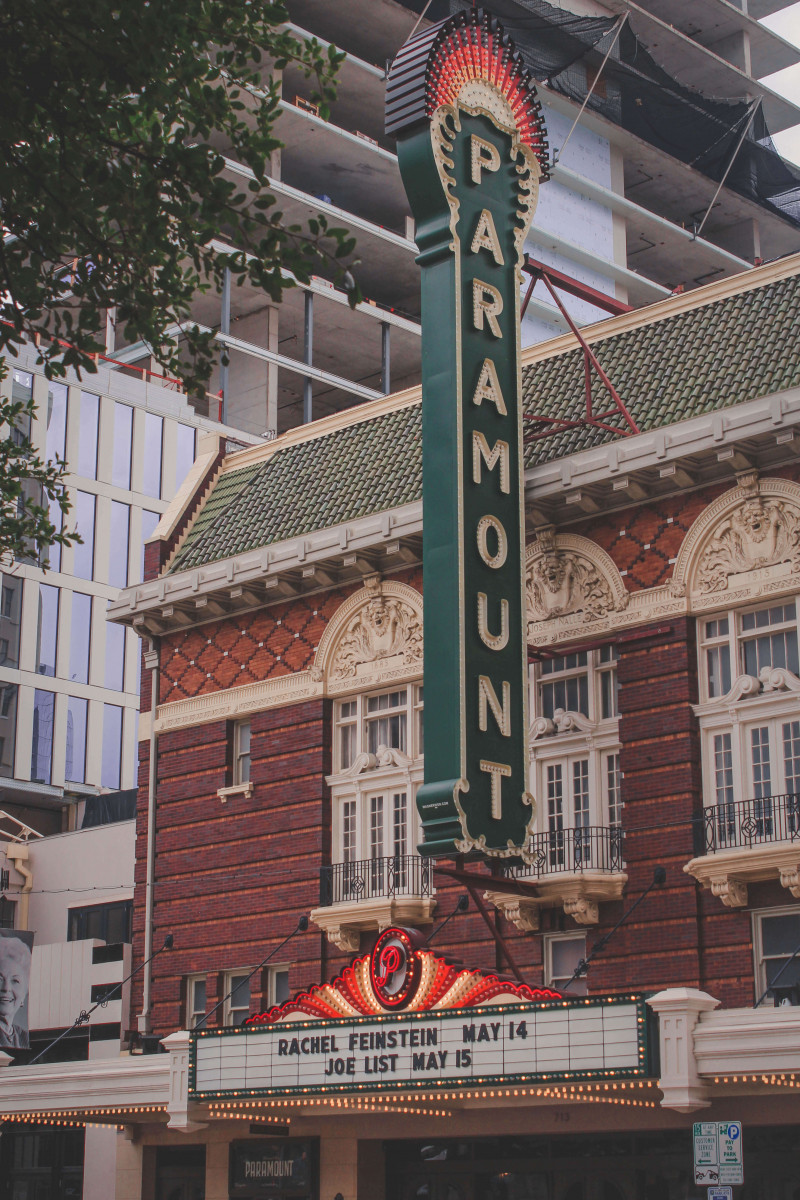 Paramount is run by the Austin Theatre Alliance, a nonprofit group inspired by the arts. Here's what you'll want to visit for: the Classic Film Series (held in the summertime), local comedy performances (wear pants that are easy to laugh in), and true-to-Texas plays.
P.S. They have a virtual series called Paramount Conversations that you can stream online!
The Driskill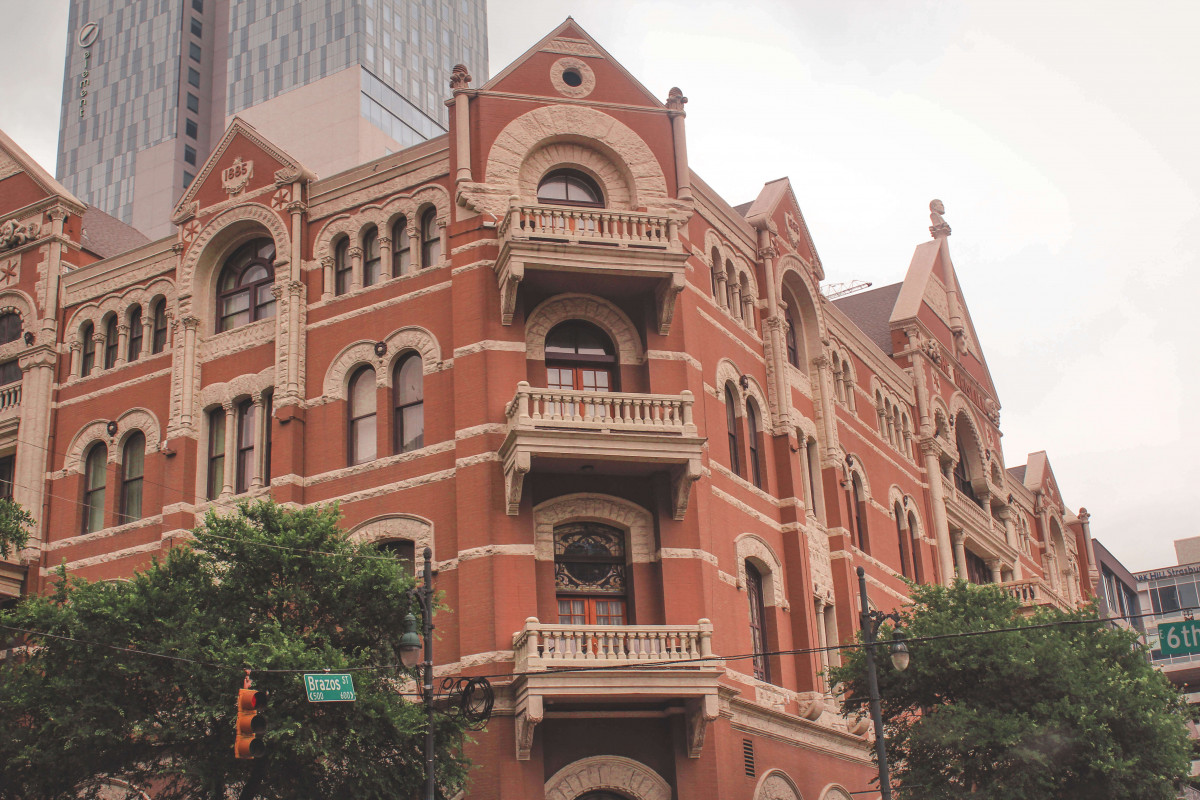 When I first heard of The Driskill in Jane Of Austin (a quirky Sense And Sensibility retelling set in Austin, Texas), I knew I had to visit. And now that we're here, I can see the allure. The Driskill is grand with 189 guest rooms, a marble-floored lobby, and showstopping artwork throughout.
But it's more than that. The Driskill is the oldest operating hotel in Austin, a piece of Austin history that's stood the test of time. It's riddled with blood-curdling ghost stories. But it's also where the state Senate temporarily met until the completion of the Texas State Capitol. It's where Lyndon B. Johnson took Lady Bird on their first date. And it's a place that continues to bring history to life.
Mexic-Arte Museum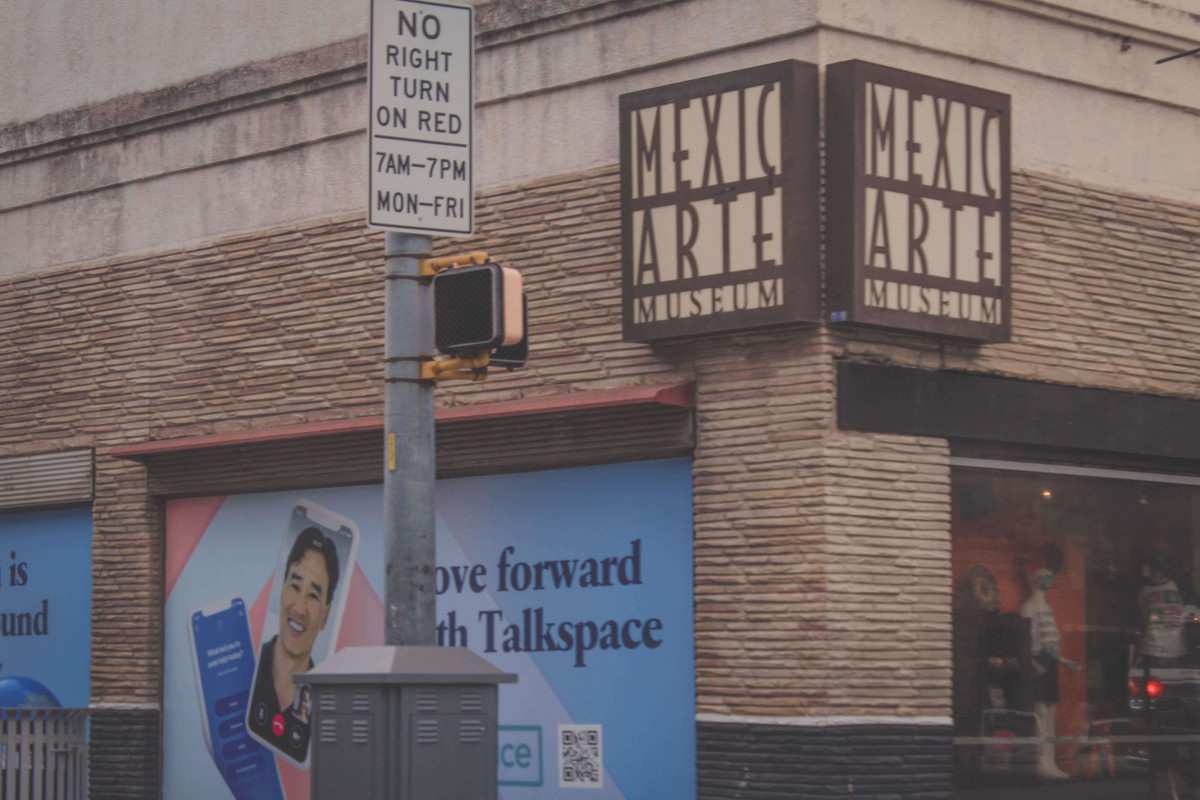 One of the best art museums in Austin is just a minute away from The Driskill. The Mexic-Arte Museum is dedicated to Mexican, Latinx, and Latin American art. The permanent collection is a curation of over 5000 pieces, including vibrant female-focused paintings by Borderlands artist Marta Arat and Diego Huerta's 31K Portraits for Peace (seeing the pictures and reading about this photo project moved me to tears).
Tau Ceti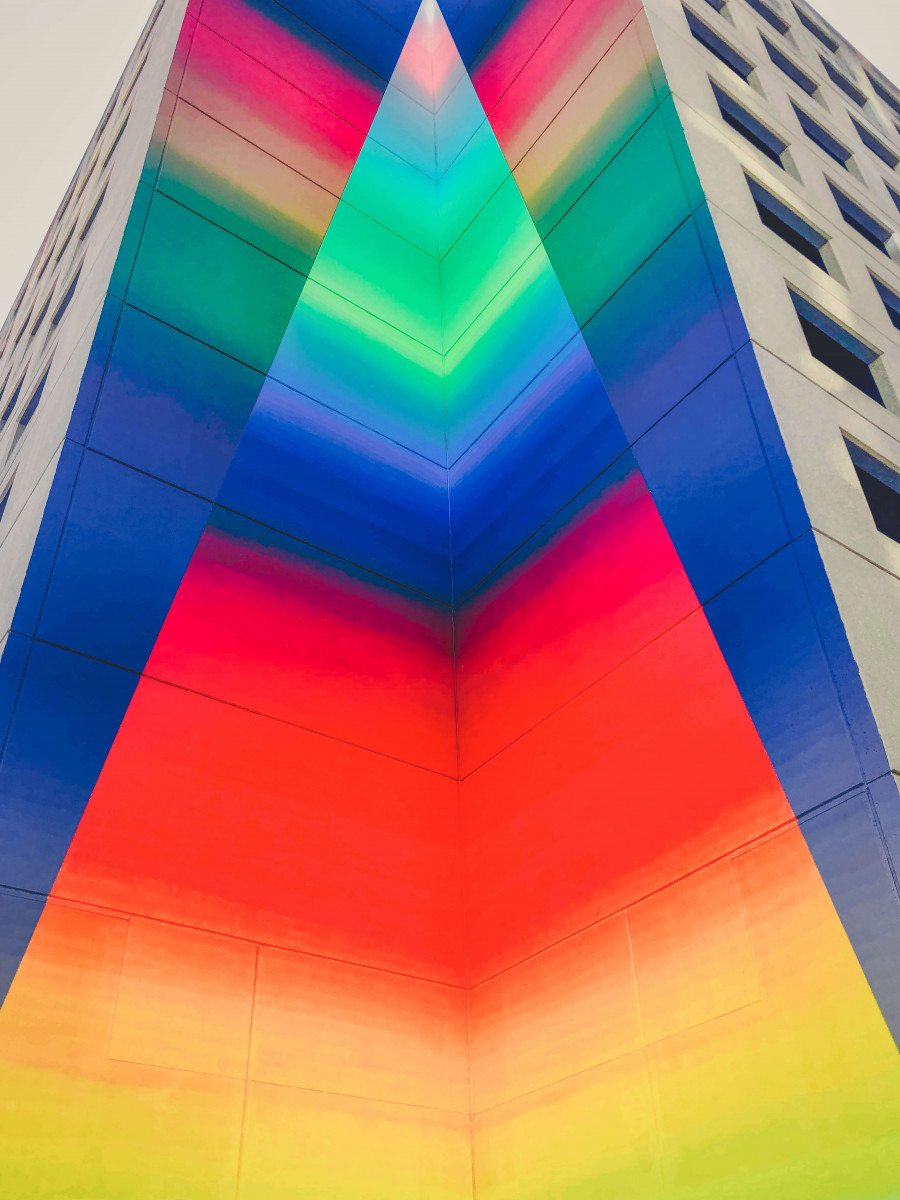 Tau Ceti (created by Austin-based artist Josef Kristofolett) is one of the newest murals in Austin. It's incredibly tall – vibrant colors climbing up over 103 feet. Located right off a parking garage, Tau Ceti brightens up the corner of Brazos and East Second Street. It's an optical illusion of sorts and one of the most popular photo spots in Austin.
Self-Guided Street Art Tour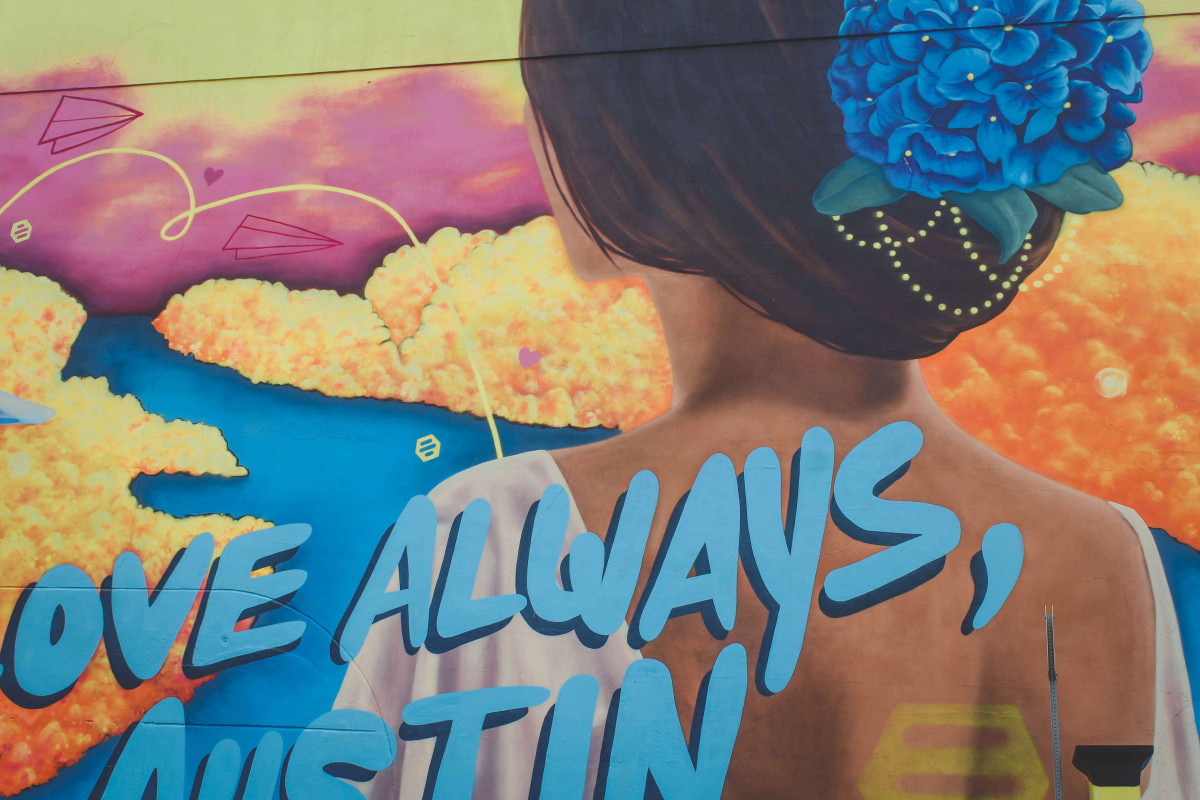 Exploring the street art scene is easily one of the top things to do in Austin. On one of my first trips to Austin, we visited Hope Outdoor Gallery (set to open a new location in East Austin in 2021) and Jeremiah The Innocent (also known as the 'Hi, How Are You' frog mural).
Best street art in Austin:
Greetings From Austin: colorful 1940s postcard-style Austin mural on 1720 S 1st St (created by Todd Sanders)
You Belong Among The Wildflowers: pretty blue wall inspired by a Tom Petty quote on 1702 S. 1st Street (created by Summer Miles, Kayla Koslow, Molly McFee, Katie Van Wyngeeren, Erin Miles Newman, Alyson Miles Weaver, and Garrett Miles)
Before I Die: an ever-changing community mural inspired by Candy Chang's interactive NOLA original (206 E Elizabeth St)
Congress Avenue Bridge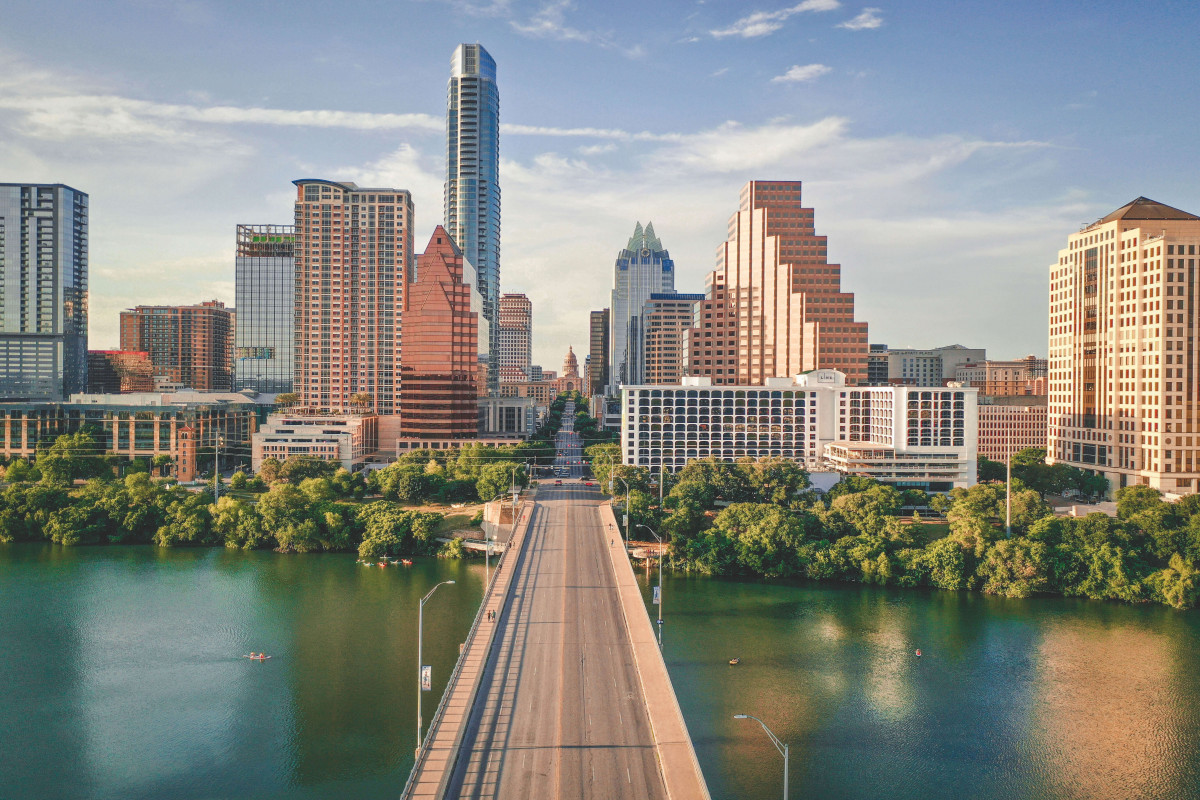 Bat watching is one of the most quintessential Austin experiences. And Congress Avenue Bridge is where we want to be at sunset. For years, this spot has served as a bat cave for over a million Mexican Free-Tailed Bats.
Austin Bat Watching Tips:
Visit between June-September (bat season is officially a little longer, but within these months you'll have the best chance of seeing them)
Parking gets crazy so arrive a good hour early.
Bat watching spots include Congress Avenue Bridge (east side), the hillside below the bridge, and Bat Observation Area on the southeast side of Congress Avenue (there's a parking fee for this spot)
If you're unsure of whether the bats will make an appearance based on the weather, you can try contacting Bat Conservation International for more information: 512-327-9721
South Congress Avenue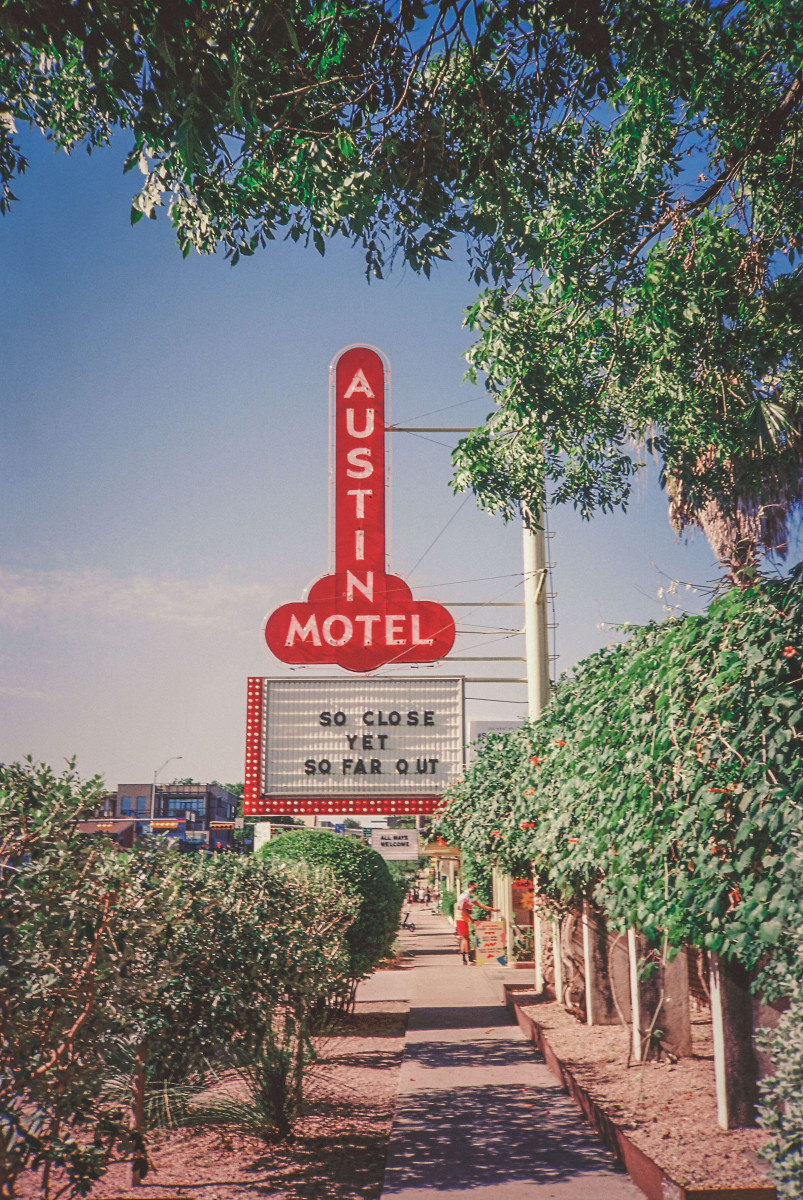 Yesterday, we spent the evening at Rainey Street. And today, we're closing out our day in another well-known local hangout – South Congress Avenue (SoCo). SoCo is home to some of the best eateries and boutiques (Esby, Parts & Labor) in Austin. You'll find the newly opened SoCo Modern Art Gallery (near St. Edward's University) and the age-old Austin motel sign. The area is hip, walkable, and wonderfully Austin through-and-through.
Mayfield Park And Nature Preserve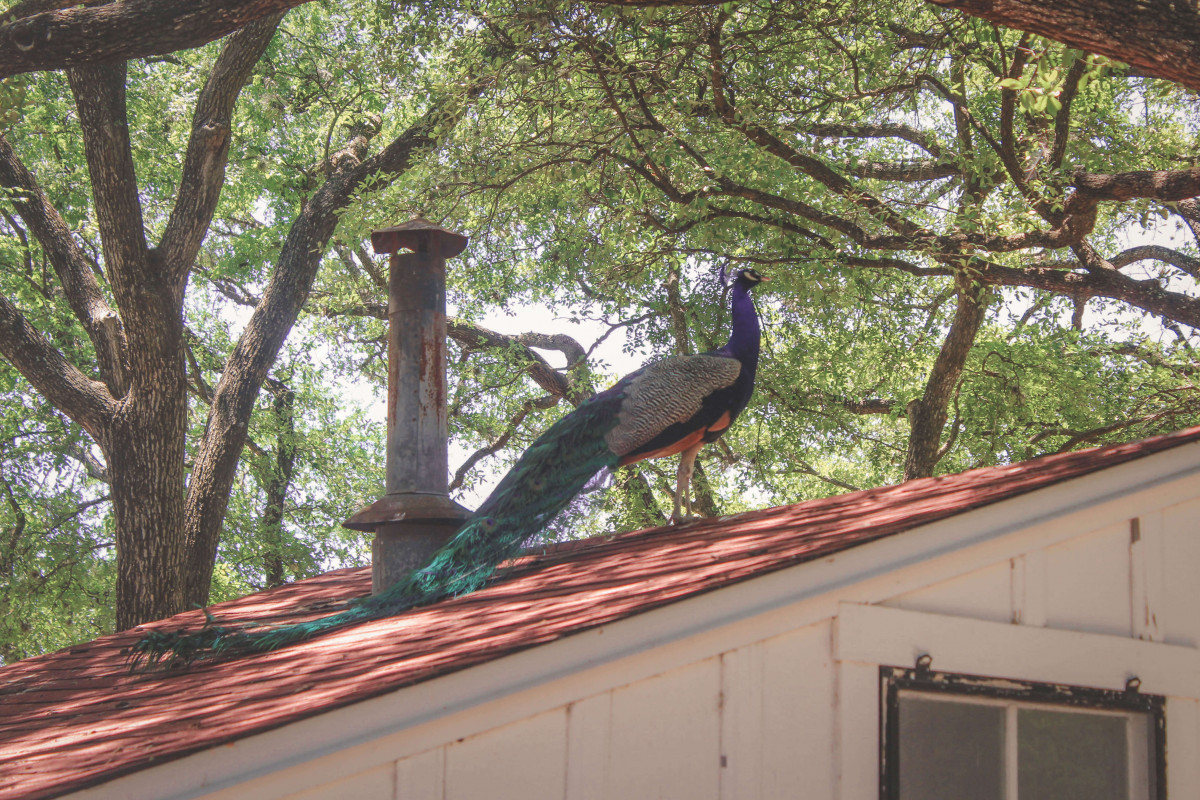 On twenty acres of natural area is Mayfield Park, a twin-gabled cottage atop manicured grounds that double up as a playground for over a dozen peafowl. Two types of peafowl reside at Mayfield: Indian Blue and Black-Shoulder. You'll see stunning blue peacocks with long trains of emerald-eyed feathers and cute white peahens.
Mayfield Park is undeniably beautiful. Laid into grassy swaths are fairy-tale worthy lily ponds, volunteer gardens, and a red-roofed columbarium.
Laguna Gloria
Another one of the most beautiful places to see in Austin is Laguna Gloria, a contemporary art museum set outside a 20th century Mediterranean-style villa. The sculptures by Laguna Gloria work with the landscape. They're weird and abstract and intriguing but look completely natural amongst the picturesque setting (it's a strange juxtaposition but I'm here for it).
Mount Bonnell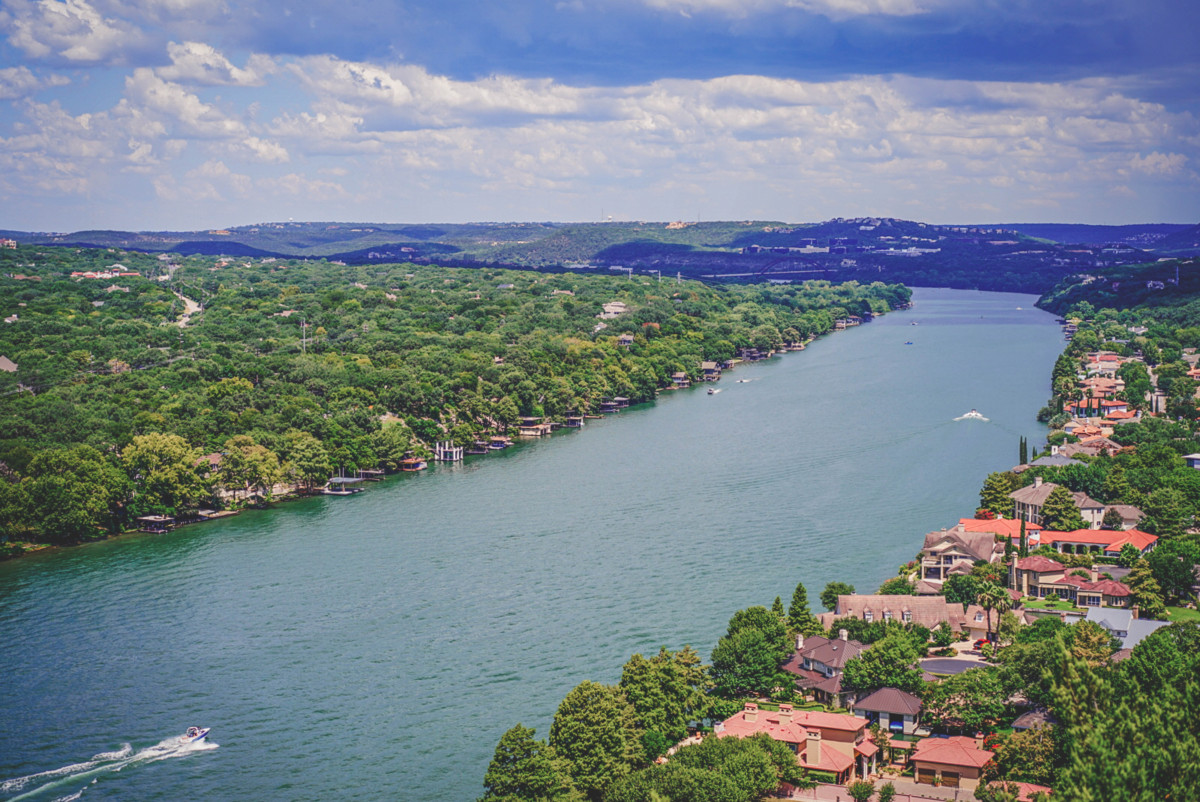 Out of all the outdoor things to do in Austin, Mount Bonnell is the most well-known. It's a bucket list check that after a bit of a climb (about a hundred stairs) offers stunning views of the Colorado River. Stately homes are nestled within green stretches bordering bright blue waters.
Mount Bonnell is where it hit me that Austin is as much a part of Hill Country as small town Texas favorites like Fredericksburg and Dripping Springs. The views here feel surreal.
Update: There have been recent reports of car break-ins in this area. I'd highly suggest getting dropped off by an Uber (if you choose the drop-off location as Laguna Gloria, it's just a short walk to Mount Bonnell). Please stay safe while traveling.
Pennybacker Bridge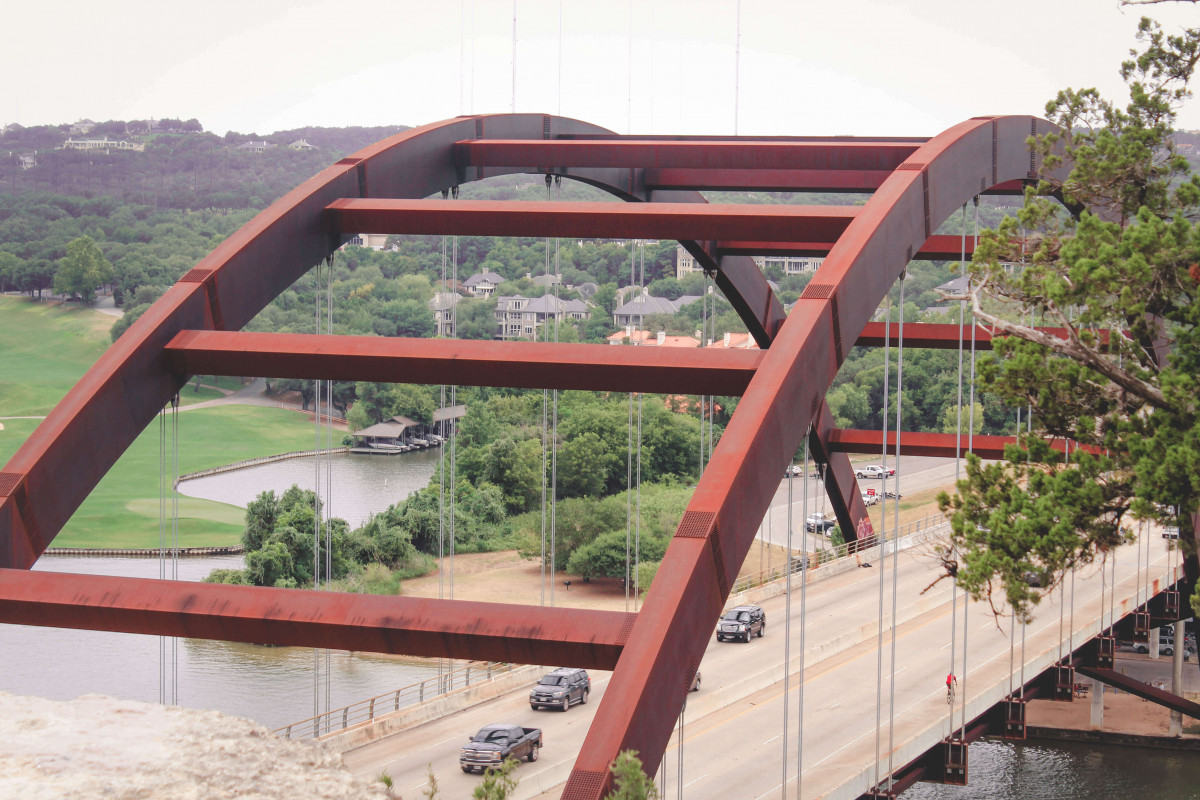 A steel arch bridge connecting Loop 360, Pennybacker splits the scene of Lake Austin. It's a four lane drive, part of a larger scenic stretch, that opened in 1982. On the shoulder is a cycling lane (to be honest, I wouldn't have the guts to cycle here as the car traffic is quite heavy).
Austin 360 Overlook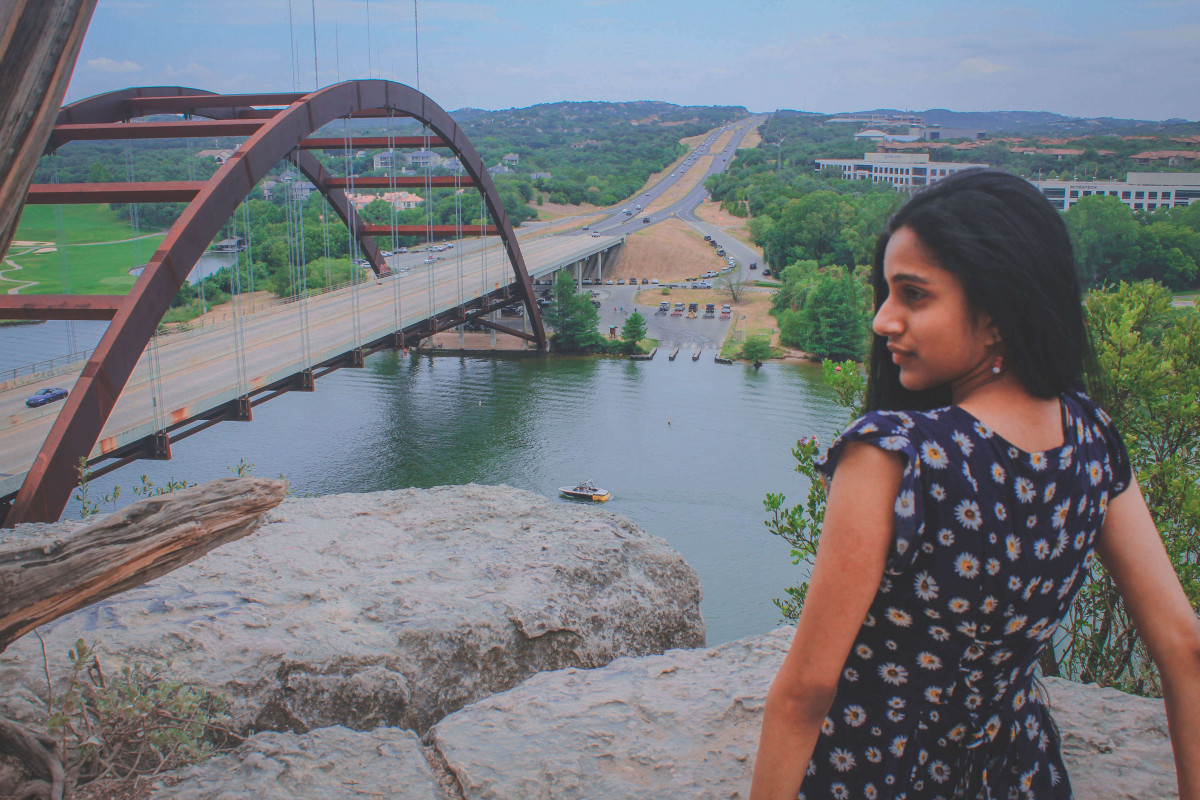 Pennybacker Bridge leads to another one of the the top things to do in Austin: Austin 360. This is an unmarked lookout that points to views so picture-perfect, you'll want to linger up top longer.
To get there, park right past the bridge (you'll see several cars huddled just off the road after crossing – that's the spot) and climb up a rocky path. Unlike Mount Bonnell, Austin 360 doesn't have stairs so good shoes are a must. On my first trip, I regretted sporting sandals pretty quickly (my soles hurt so badly afterwards). In retrospect, I should have brought my Merrells (any sturdy walking shoe or tennis shoe will do).
Fo Guang Shan Xiang Hun
Fo Guang Shan, a Buddhist temple and monastery, looks like a piece of East Asia gently floated into the Deep South. It's an international Taiwan-based Chinese organization with a Humanistic Buddhist approach to the religion.
Fo Guang Shan Xiang Hun is one of the most architecturally stunning (and colorful) places in Texas. On weekdays, the temple also serves vegan lunch and tea for a set donation price.
Listen To Some Live Music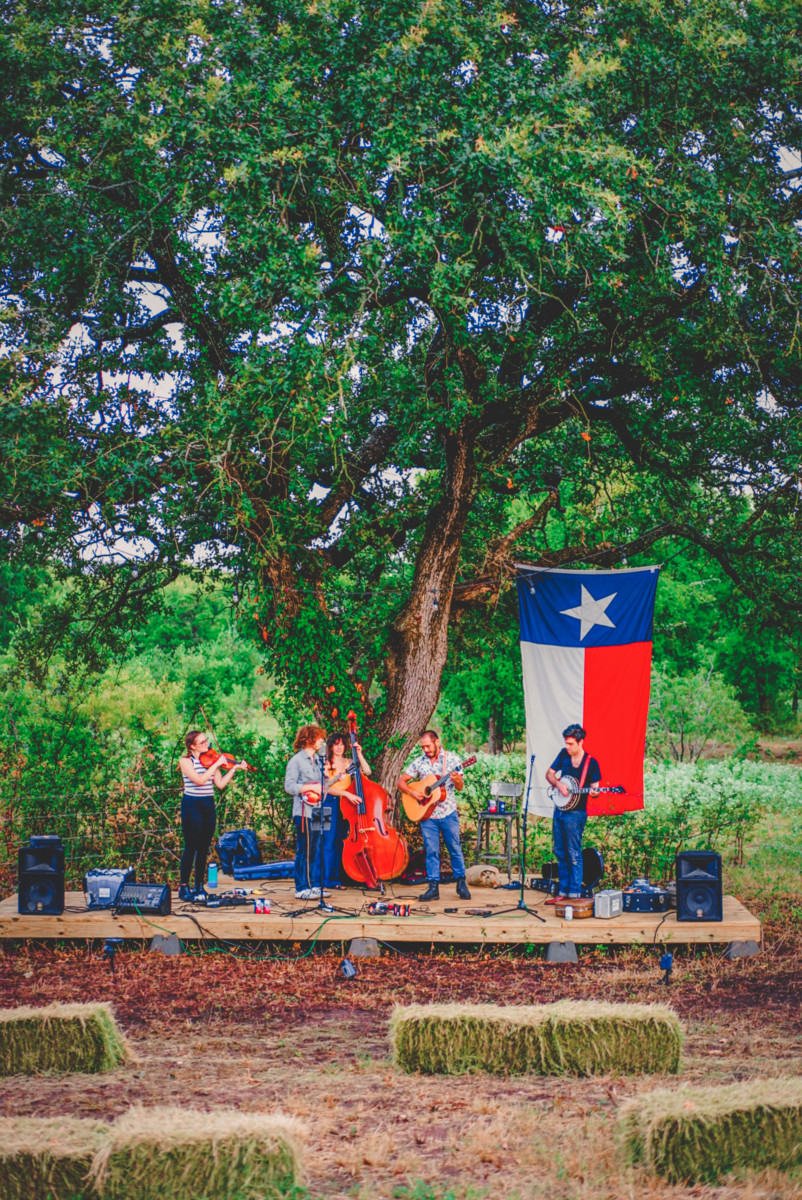 On a complete side tangent, Austin's music scene has so much going on, it's easy to understand how the moniker Live Music Capital Of The World (originally a marketing plug) stayed. The city has over 250 live music venues. And year-by-year, that number grows larger and larger.
Best Live Music Venues In Austin:
The Continental Club: former private supper club turned music mecca with a coast-to-coast reputation
Stubb's BBQ: two essential Austin experiences bowtied into one. Go for the Sunday gospel brunch.
Nutty Brown: it's hard to believe that this country music amphitheater was once a simple flour and candy shop
South By Southwest
One of the biggest arts festivals in Austin, South By Southwest (SXSW) deserves its own mention. It's a crazy ten-day mishmash of film and music. You'll find indie screenings and big-name lineups. The crowds and the ambience of SXSW feed into Austin's reputation as one of the best party cities in the United States. In 2021, the entire event was held virtually (I loved that they were able to shift such an anticipated yearly event online to keep the tradition alive).
P.S. SXSW has made over 25 film festival shorts available for free online here.
Whole Foods Flagship Location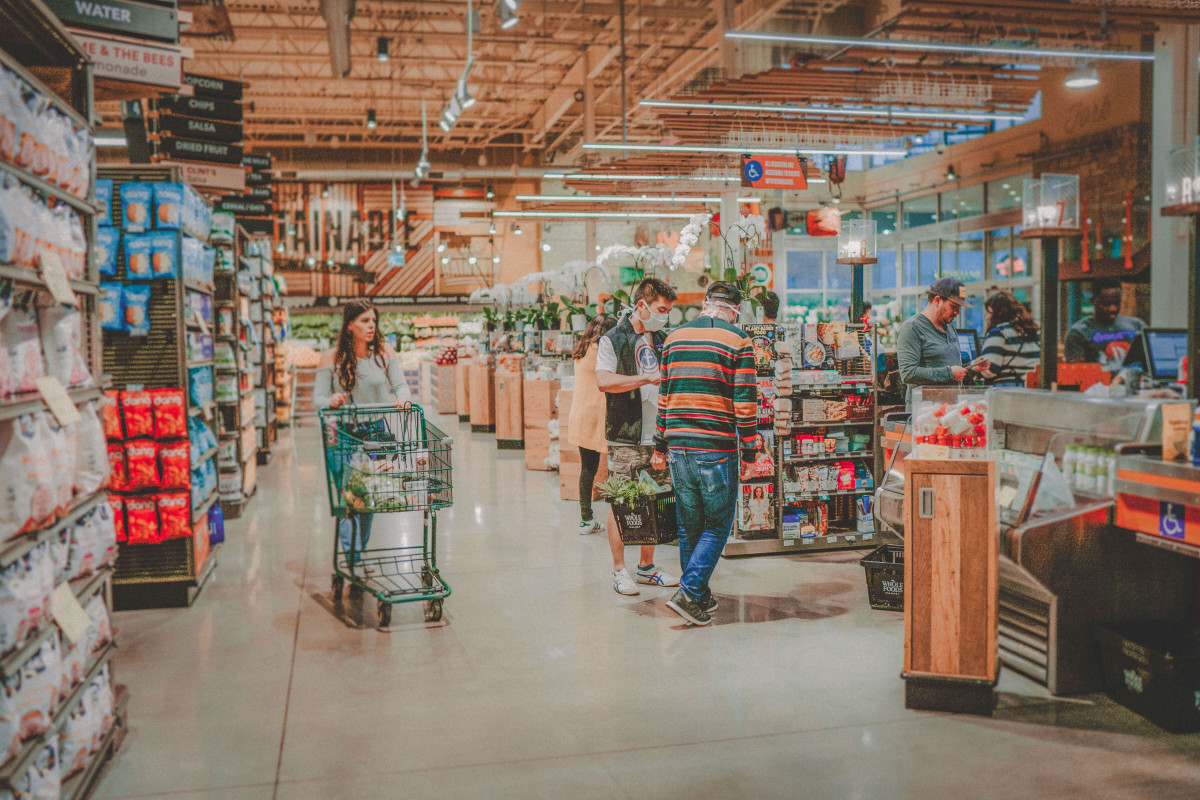 If you're staying in Austin for a bit longer and need to shop for groceries, consider the flagship location on Lamar Street. It's not the original location (that's now a Goodwill) but it is one that health food lovers will want to add to their Austin bucket list.
Whole Foods specializes in USDA organic and all-natural foods. They also have tons of vegan snack options (I always have to exert extra self-control in their snack aisle). Go to the flagship location for the eateries: a smoky Texas BBQ joint, a coffee bar, a beer bar, a seafood stall, tacos to-go. You'll also find American classics: burgers, pizza, sandwiches (Whole Foods levels up many of the options to make them healthier and more vegan-friendly).
Jourdan-Bachman Pioneer Farms
The story of the past becomes a play in motion at Pioneer Farms, a living history museum in Austin. Open Thursday through Sunday, Pioneer Farms' themed attractions, on tree-lined grounds, are a step back in time. On the self-guided tour, you'll see a general store, a blacksmith shop, and restored 19th century homes.
The museum also offers additional classes in bladesmithing, dutch oven cooking, soapmaking, and clogging (don't knock it till you've tried it).
Hamilton Pool Preserve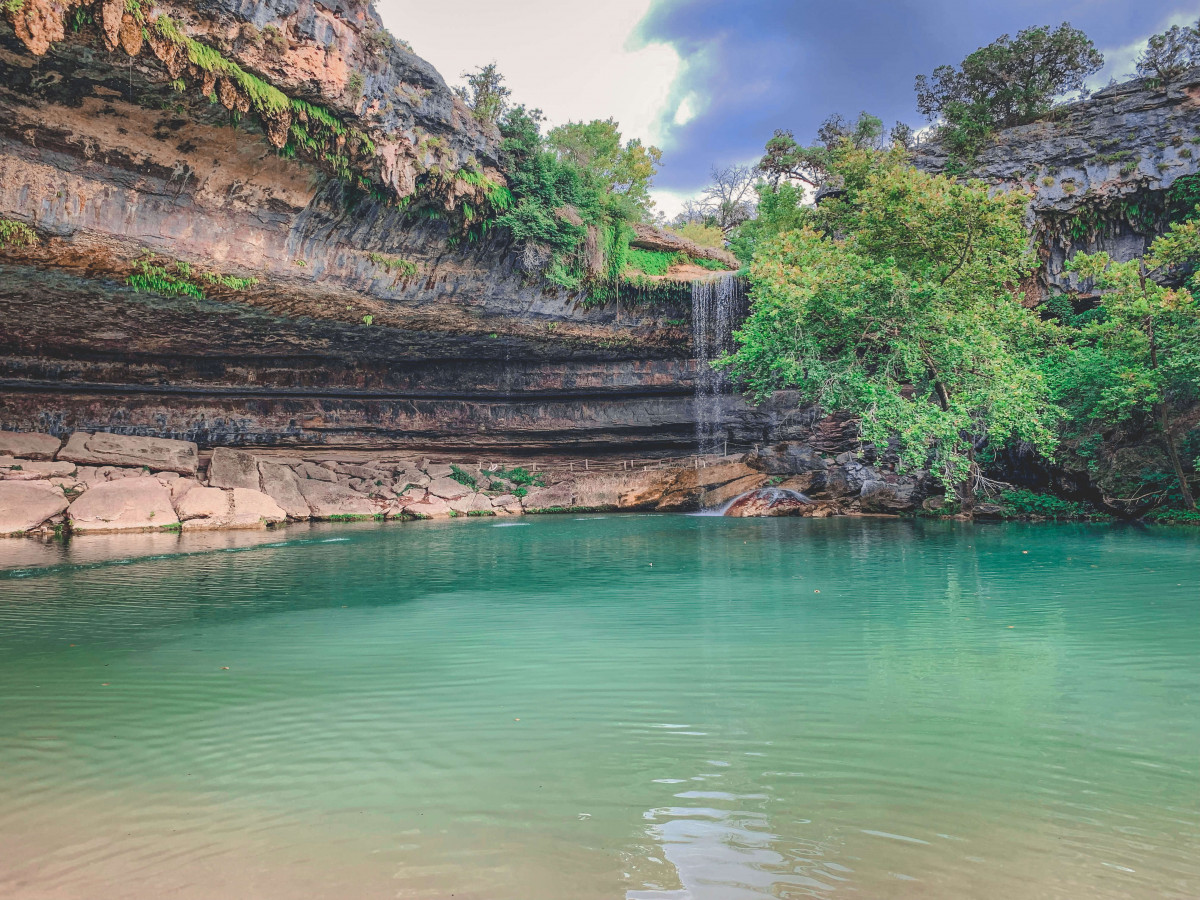 About forty-five minutes from Austin, near Dripping Springs, is Hamilton Pool, a natural swimming hole formed beneath a collapsed grotto. There's a 50 foot waterfall showering into teal water so bright, you'll wonder if it's real. And beyond the limestone outcroppings are a few hiking trails.
Reservations for Hamilton Pool aren't easy to come by. You'll want to make them at least a month in advance for either a morning or afternoon period (don't worry, you can reschedule until midnight before the date selected). Note that some days you might not be able to swim in Hamilton Pool due to high bacteria levels (be sure to check the updates here). To be honest, I've never gotten into the water regardless because too many people I know have seen snakes and I'm terrified of snakes (if you're planning on visiting, learn how to identify a cottonmouth from harmless water snakes just in case).
Mckinney Falls State Park
Living in DFW, I always take Texas' geographical diversity for granted. Texas is split across three biomes and ten eco-regions. You can see everything from marshlands on one side of Texas to canyons on the other.
And Austin's endless greenbelts and parks (there are over 300 parks in Austin) are typical central Texas. They never fail to wow me. I mean, there's an entire state park within the city of Austin (McKinney Falls) where you'll find mini waterfalls and moderate hiking trails. For a day hike, loop around Onion Creek And Homestead Trail, a multi-mile trek that circles scenic sights.
Shopping In Austin, Texas
The best of Austin's shopping scene lies in local institutions. Hidden in outdoor malls like The Domain and strung along South Congress and 2nd Street, Austin's indie stores pack a punch.
Here's where to shop in Austin:
Where To Eat In Austin, Texas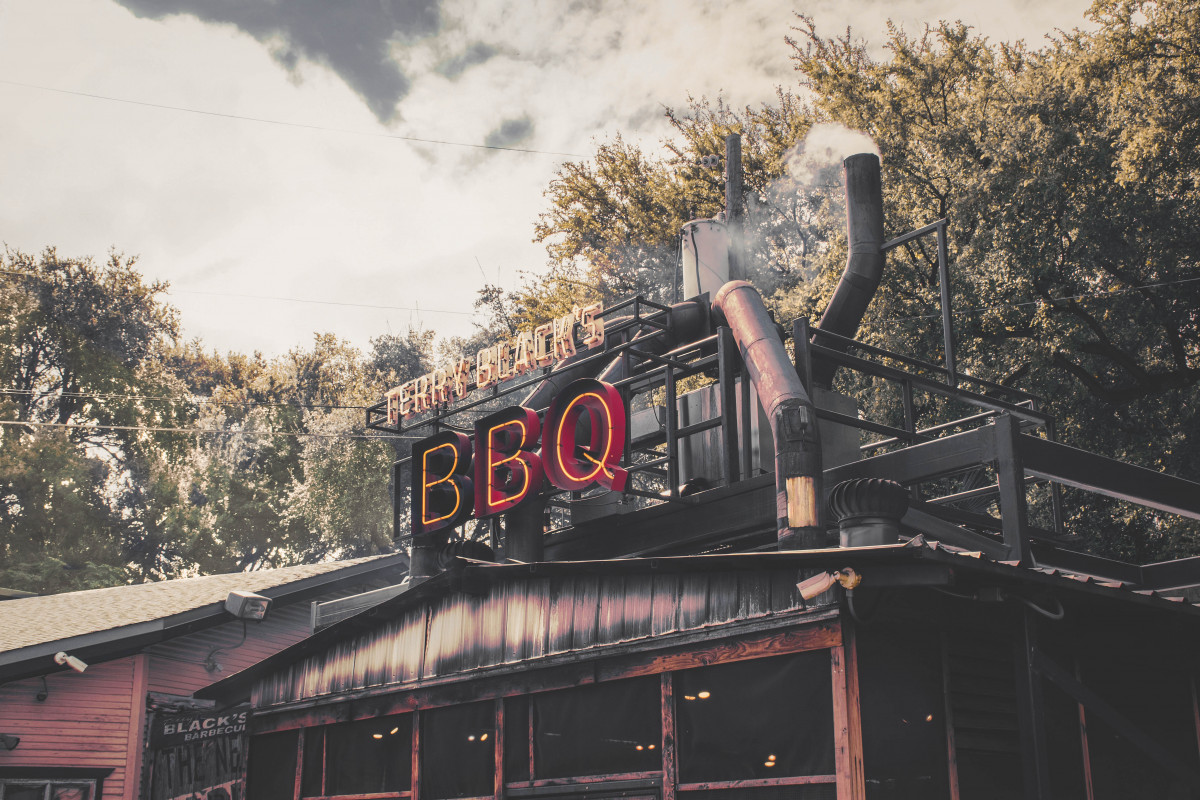 Our Top Pick – Terry Black's BBQ
One of the most hyped places to eat in Austin is Terry Black's BBQ. The lines are long and absolutely worth the wait. Terry Black's takes BBQ seriously (and if you're carnivorous and in Austin, you should too). Get the fall-off-the-bone tender pork ribs with oh-so-good mac n' cheese. Seconds, please.
Other Austin Favorites:
Where To Stay In Austin, Texas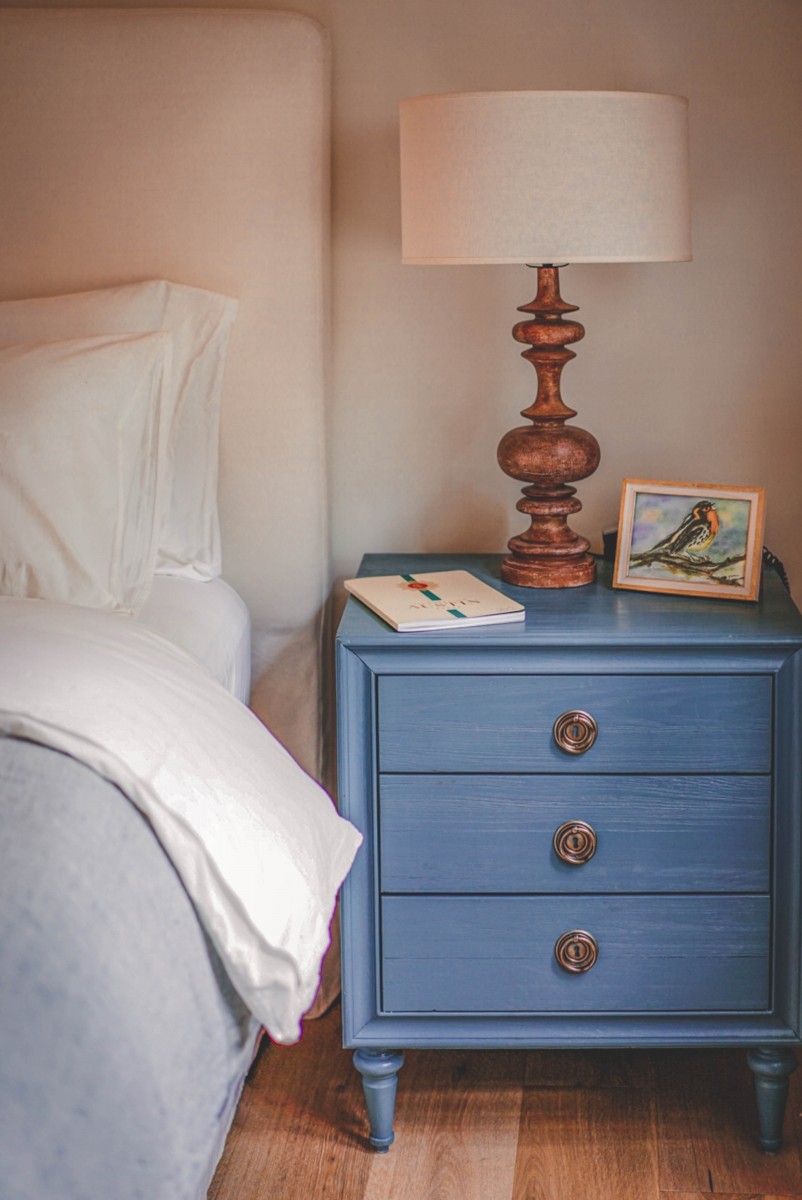 I usually don't stay overnight in Austin (as it's an easy drive from Dallas), but if you are looking for hotels (you can find Austin Airbnbs here), these are the ones I'd recommend:
Hotel Ella: charming historic Greek revival style mansion turned into a boutique hotel (known for its art)
Austin Motel: behind the landmark neon sign, you'll find funky retro lodging dressed in a quirky mix of colors
Hotel San Jose: ivy-covered bungalow-style SoCo oasis with basic rooms and stunning gardens

Did you find this list of things to do in Austin helpful? What are your favorite Austin attractions? Let me know in the comments below!