There are three unsaid rules for finding things to do in Bentonville, Arkansas.
Rule One: Buy At Boutiques.
Bentonville knows boutiques like no other small town. The term here refers to so much more than a one-time upscale clothing stop.
From boutique eateries to boutique hotels, Bentonville's most popular indie outlets boast witty titles and blown-out themes. Every small space is grand by design.
Rule Two: Just Keep Walking And Walking (*sung in an Ariana Grande voice*).
Within 33 squares miles (roughly a third of the size of Little Rock), Bentonville packs over twenty public parks and trails. The town – lush, vibrant, and green – is nestled under the hem of the Ozark Mountains.
It's a quick-growing destination, teetering at the seams of commercial.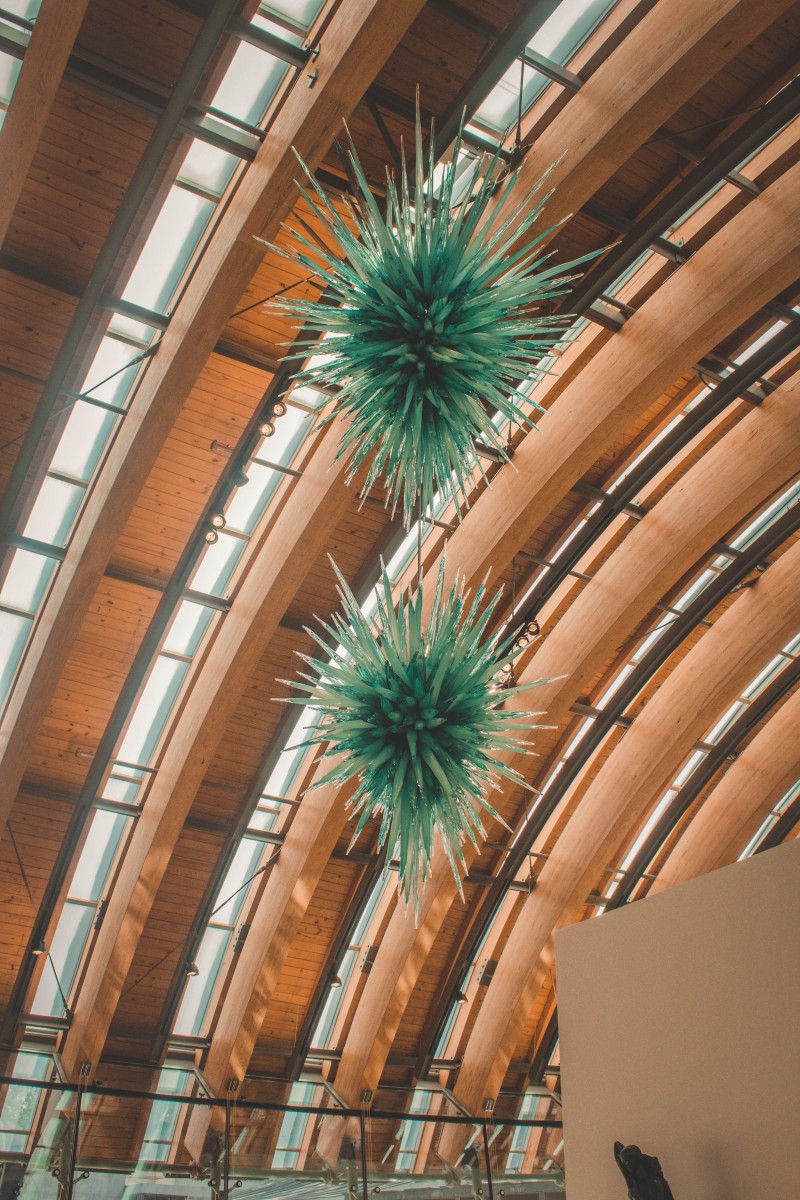 Rule Three: Save Money, Live Better (*pause*) Walmart
Rename Bentonville to Walmart City and most people wouldn't bat an eye. Home to Walmart's headquarters, Bentonville is hooked to one of America's biggest chain retailers.
When we first drive into town, we pass by a Neighborhood Walmart, a Walmart Supercenter, and a Walmart Global People Center (all within the span of three minutes).
Quirky boutiques. Leafy backdrops. Walmart-affiliated attractions. That's Bentonville in a nutshell.
I'll be honest, it feels weird to strip a city down this way. I'm ditching layers of history – complexity – and tuning into a fully modern story. But that's also Bentonville (modern to boot), a former hunting ground now urban oasis.
As much as I love to visit the past, Bentonville is a city of the present, of the future.
So without further ado, here are 16 (mostly modern) things to do in Bentonville, Arkansas.
Visit All The Museums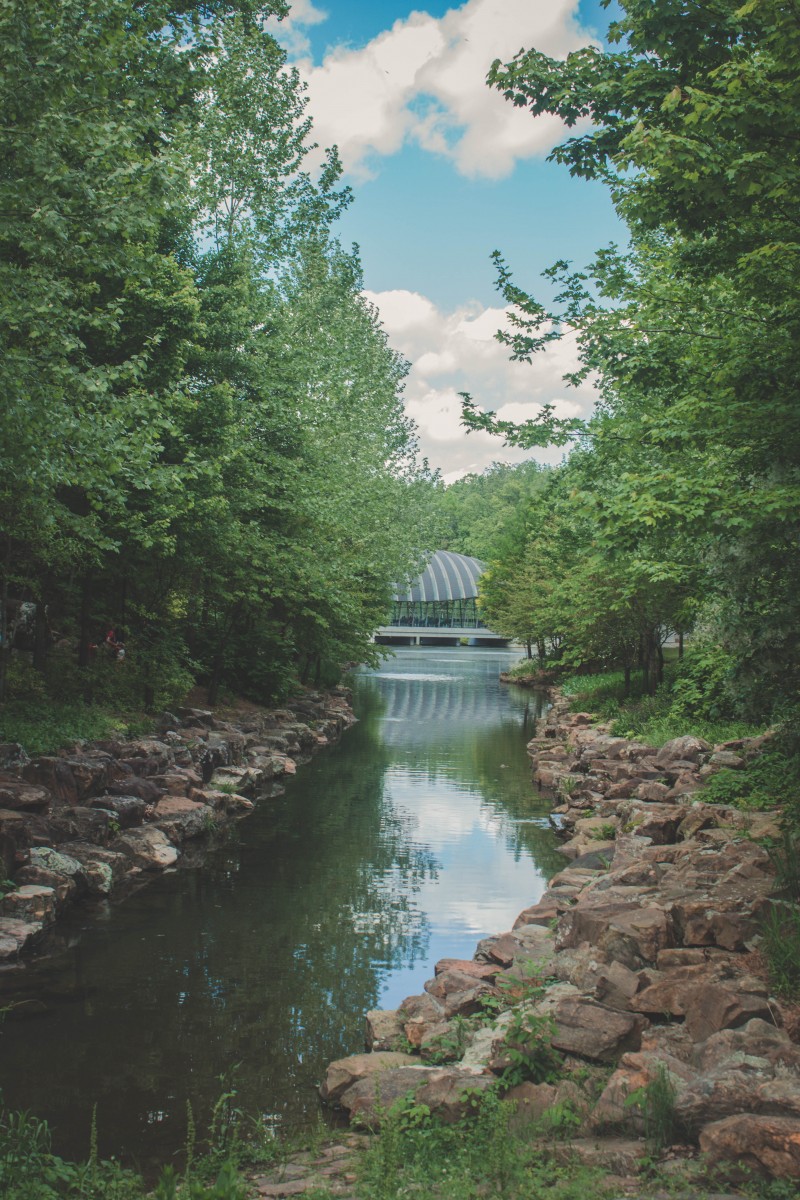 I fell in love with the architecture of Crystal Bridges first. As a fan of Israeli-Canadian architect Moshe Safdie (Habitat 67 and The Salt Lake City public library have topped my bucket list for ages), I was beyond excited to see one of his works up close.
Crystal Bridges took my breath away.
The complex strikes a unique balance of blending in and standing out. The design – galleries set above water in a 120-acre space – is exquisite.
But there's also something homey and familiar about the setup. With large floor-to-ceiling windows, Crystal Bridges is a magnet for natural light.
And while I'm all for dimly-lit, dark-toned art spaces, seeing something bright and bubbly and natural was just relaxing in an unexpected way.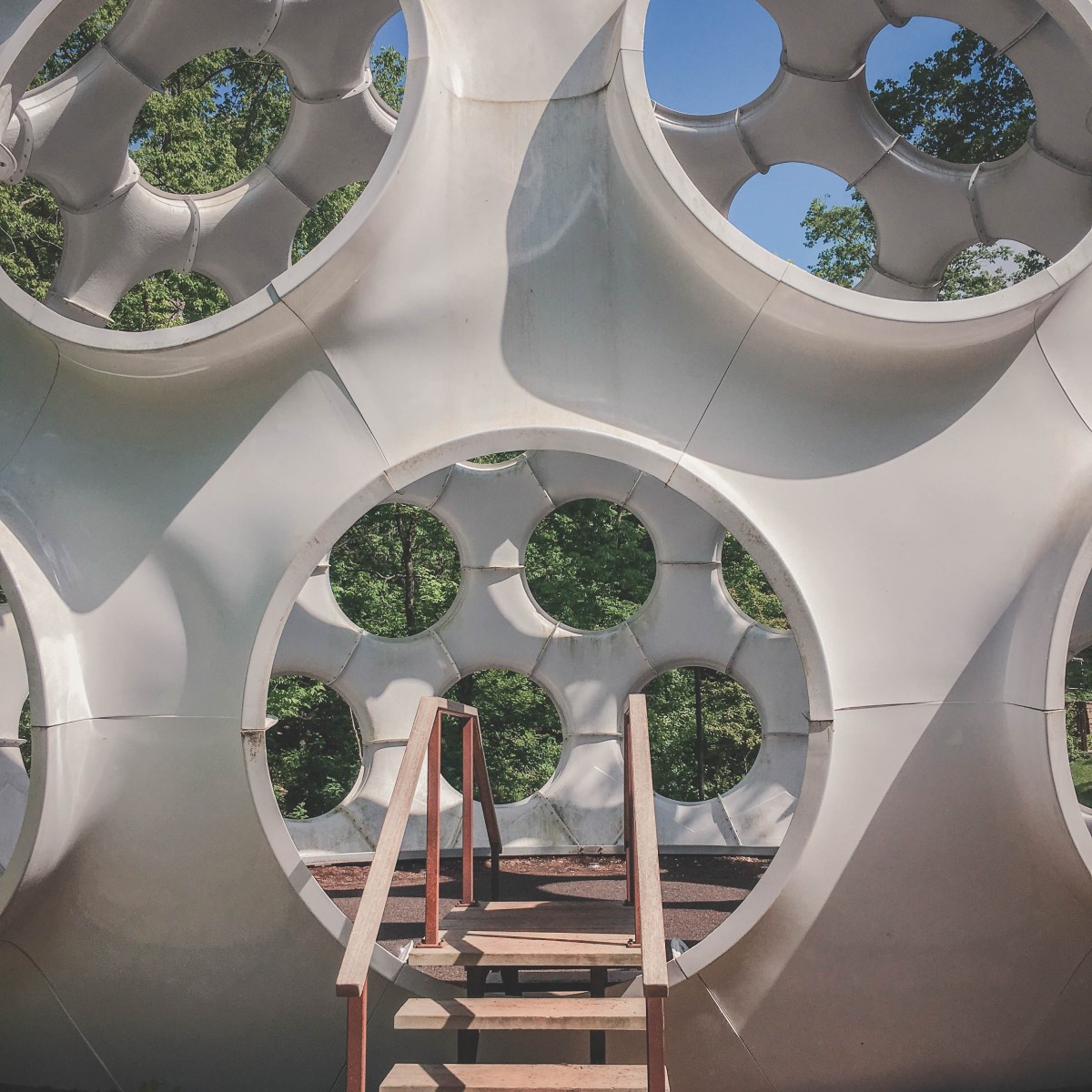 Crystal Bridges is an after-work escape for many. And the environment – laid-back, slow-moving – is intended as such.
Every frame tells a story. It's one of those art galleries that you can sit in for hours and hours, day after day, and never quite finish.
Travel Tip: Plot out a few hours (I personally recommend a full day) for Crystal Bridges. Admission is free for everyone thanks to Walmart (not sponsored).
Top Museums In Bentonville:
Bachman-Wilson House: Classic rustic chic. The building, a New Jersey transplant originally located in Millstone, is part of Frank Lloyd Wright's self-titled Usonian design, all modern in style.
21 c Museum Hotel: Walking distance from Crystal Bridges, open 365 days a year, and free to visit. Guided tours for this art museum begin at 5 PM on Wednesdays and Fridays.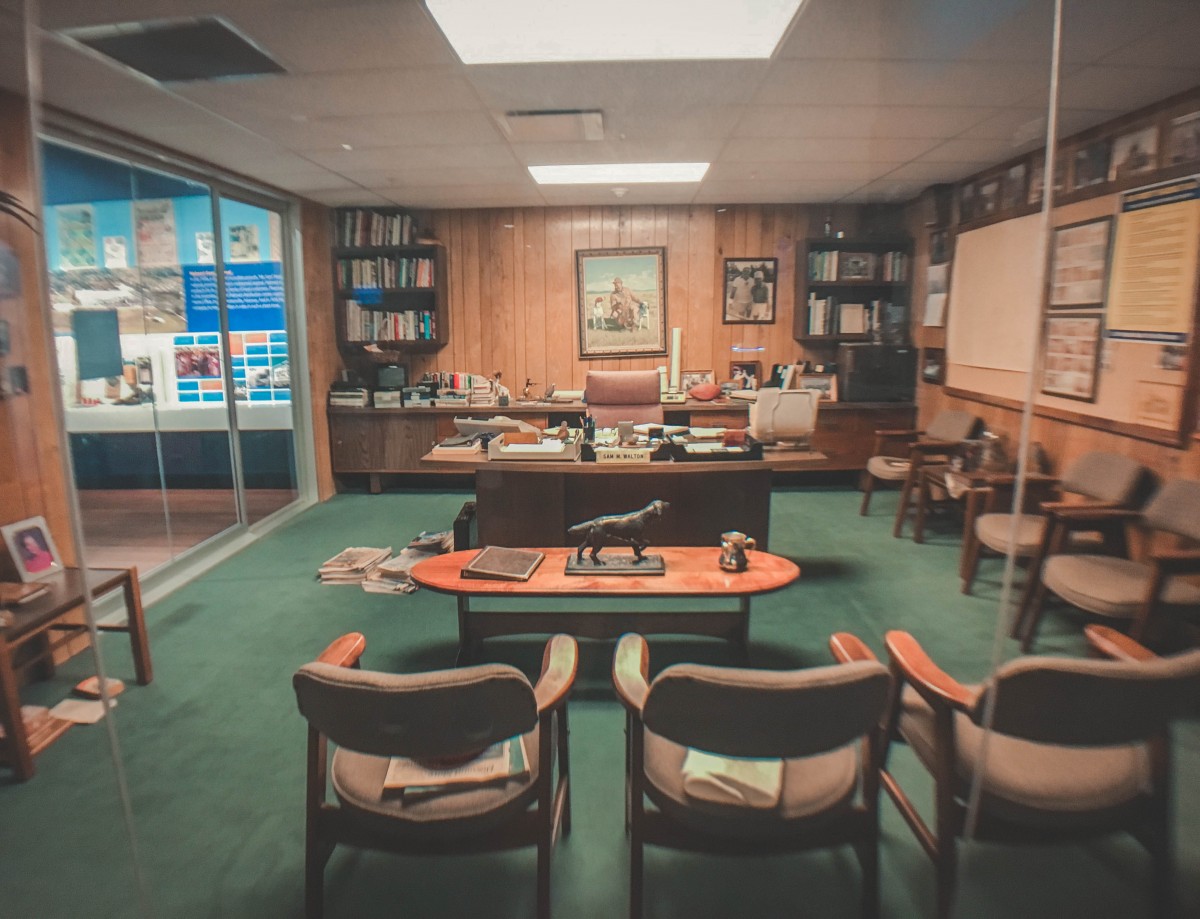 Stroll Through The Parks & Gardens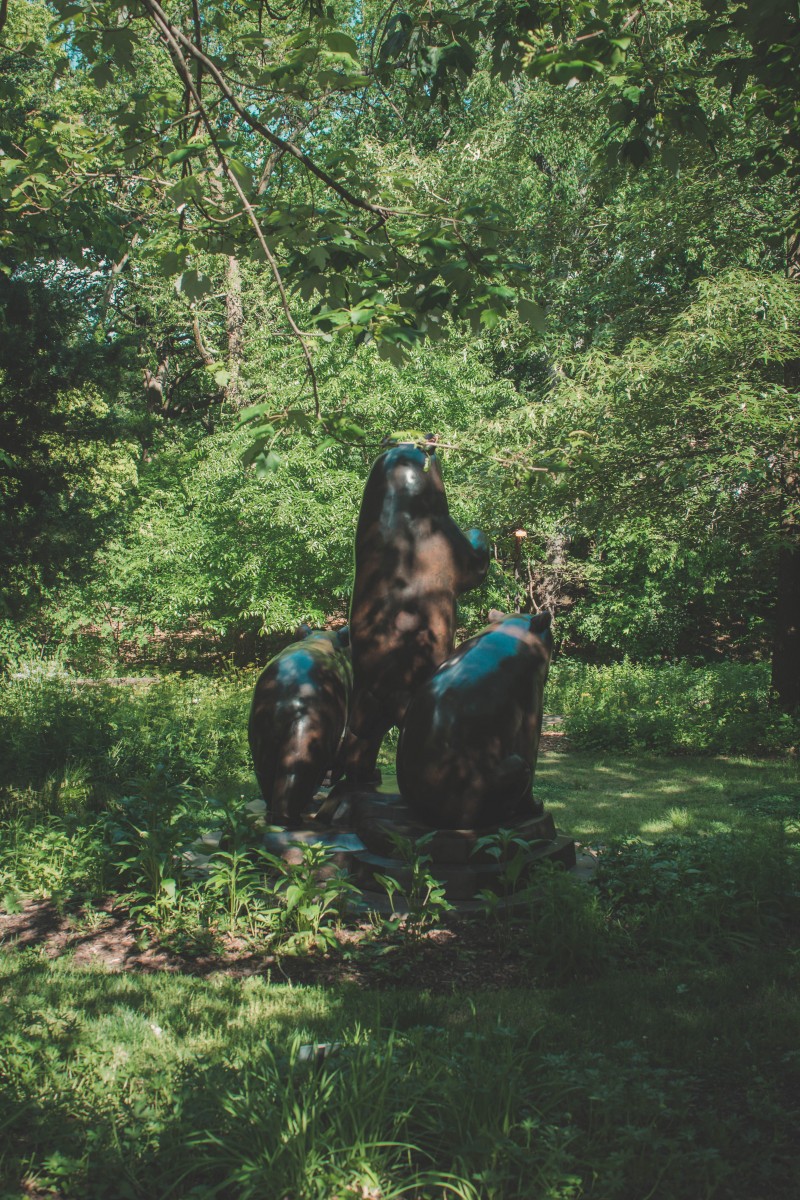 Park Springs, Orchards Park, and Town Branch are popular amongst locals.
But as a visitor, I enjoyed Compton Gardens the most. 7-acres of manicured lots. Grass just shy of the color of antifreeze. Compton Gardens is a well-maintained venue double-lined with native plants.
If you've just arrived in Bentonville, start here and connect to one of Crystal Bridges' trails.
Grab Brunch At A Witty Boutique Eatery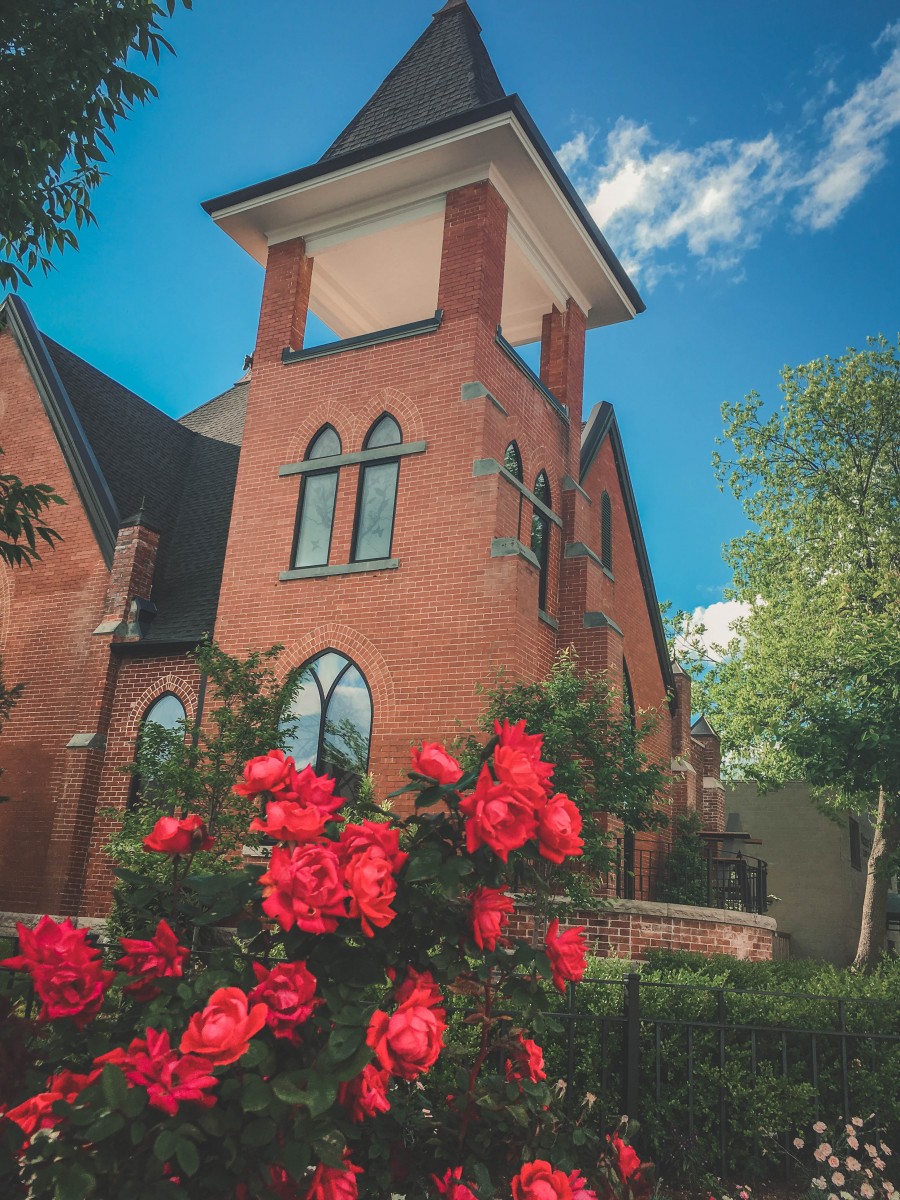 The Preacher's Son is a mix of naughty and nice. Set in the first church of Bentonville, this upscale restaurant offers health-conscious eats and boozy elixirs all on the same table.
The interior is wedding-dress-white. For the most part, it looks untouched – smooth slabs of walls, a slightly gothic glass window, plain white ceilings held by a criss-cross of deep wooden beams.
But the style is decidedly intentional. The entire space has been heavily renovated.
The Preacher's Son is a transcendent work of art.
And yes, the head Chef is actually a preacher's son.
On that note, if you're craving country cookin' (me, always), try The Hive (order the sweet and spicy fries). With honeycombed walls and giant bees, The Hive is a bucket list Bentonville experience. The art is part of BuzzKill, an all-around immersive installation that mixes Kudzu vines and deep-orange geometric patterns.
Cool Down With Some Dessert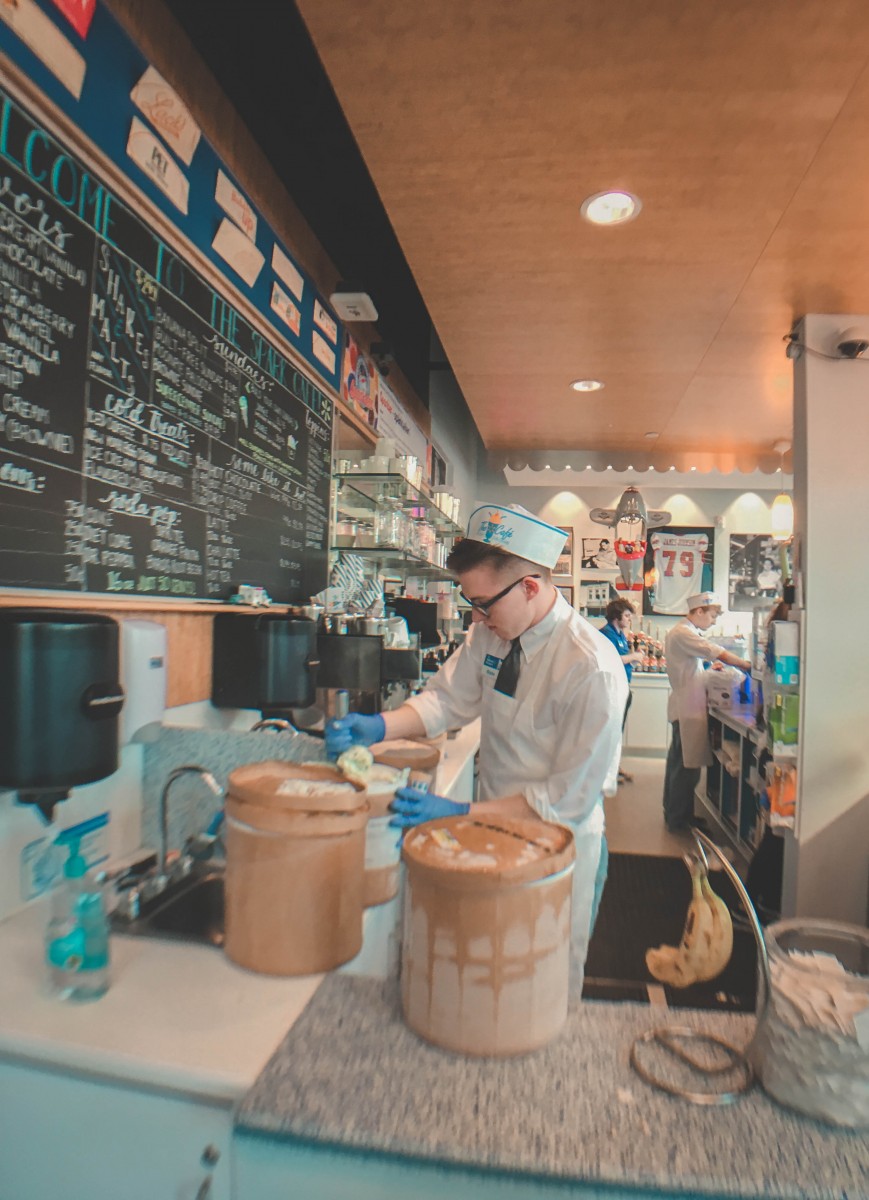 Finding great ice-cream in Arkansas is an easy task. This is a state built for sweet tooths.
Spark Cafe & Soda Fountain: Heaping ice-cream cones for under a dollar. It's an old-school, diner-style joint attached to The Walmart Museum (worth every penny).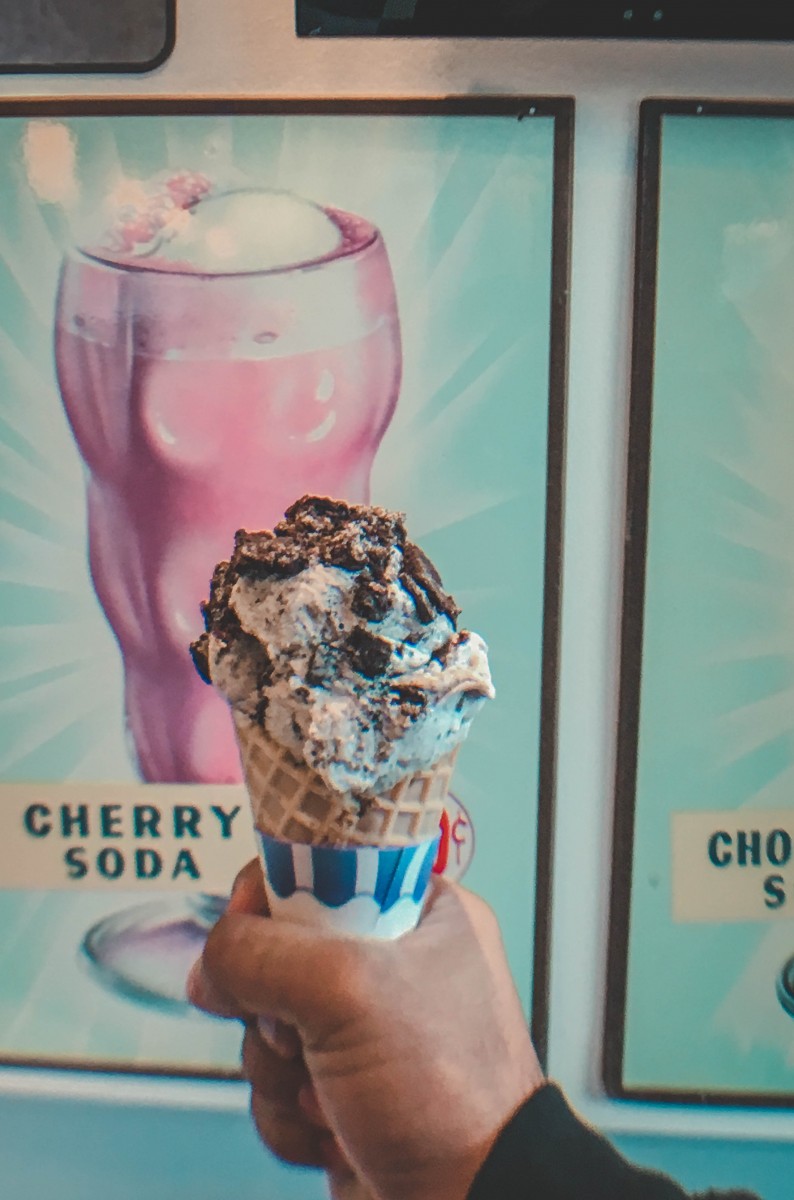 Sweet Dream Creamery: Locally churned creative flavors. Try the Lavender.
Markham & Fitz Chocolate: A chocoholic's heaven on earth. Enough said.
Splurge On Fine-Dining In A Lush Setting
Bentonville knows fine-dining. The town thrives on experimental foods and themes.
River Grille: A low-lit, intimate date night spot serving up thick-cut steak and brilliantly-plated seafood.
Tusk & Trotter: A high-end gastropub with surprisingly polished desserts.
It feels weird to start and end a trip in the same place. But in Bentonville, you can't go wrong with Crystal Bridges any time of the day.
End your stay at Eleven, an upscale restaurant with a pep in its step. With tables lined against building-high windows, Eleven gives you a deeper glimpse into Safdie's design.
It's a place with an energy that feels visionary.
So I take back what I said. Bentonville is not Walmart City. It's a Creator City. It's a city that draws its life from the arts. It's a city that drew from its past and sketched an innovative future.
That's Bentonville in a nutshell.
Did you enjoy this guide to Bentonville, Arkansas? Have you ever visited Bentonville, Arkansas? Let me know in the comments below!
P.S. You can find more recommendations for restaurants in Bentonville here.