As sunset leans down to kiss the rooftops, I enter Bricktown, Oklahoma City.
Dusty beams of light snuggle underneath cracks of branches shading the sidewalk. In between the chatter of crowds, I hear the thump-thump of my footsteps, hard and heavy on the ground, as I race to find all the things to do in Bricktown, Oklahoma City before night falls.
Bricktown Oklahoma City Travel Guide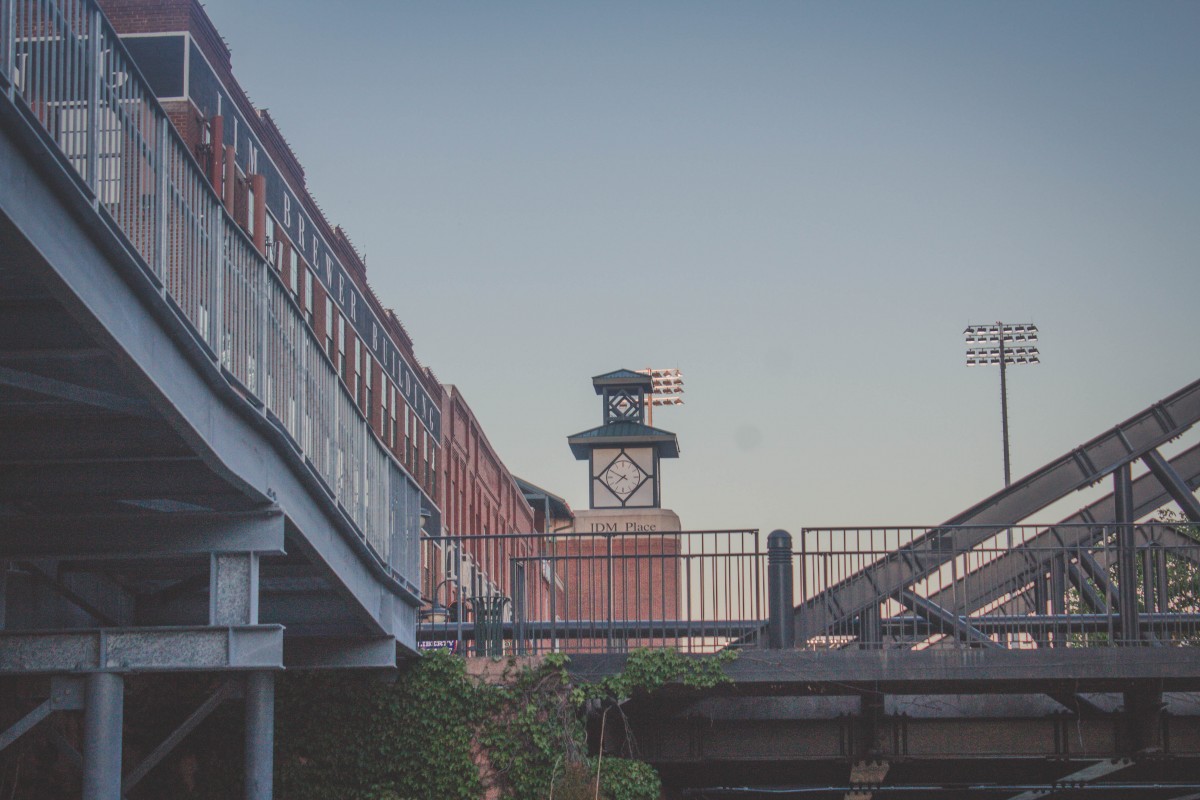 A mix of late-night eateries, refurbished entertainment venues, and aesthetic boutiques, Bricktown is one of those places that you can't help but fall in love with.
Like most narratives in Oklahoma, this one starts with the 1889 Land Run. It's a tale that's quick to progress – a fast-paced story written within the span of a few decades.
By the early 1900s, wholesalers and railroad companies had already sketched new characters onto the neighborhood's blank pages. And Bricktown was officially a Warehouse District.
Today, Bricktown is a popular destination among tourists. The main attraction is the canal, a roughly one-mile long tree-lined walk with spots of music and grub.
Things To Do In Bricktown OKC Travel Tips
Stop By Deep Deuce
Deep Deuce is the area just north of Bricktown, OKC. In the 1920s, Deep Deuce was a roaring African American neighborhood, home to incredible artists like Charlie Christian and Jimmy Rushing.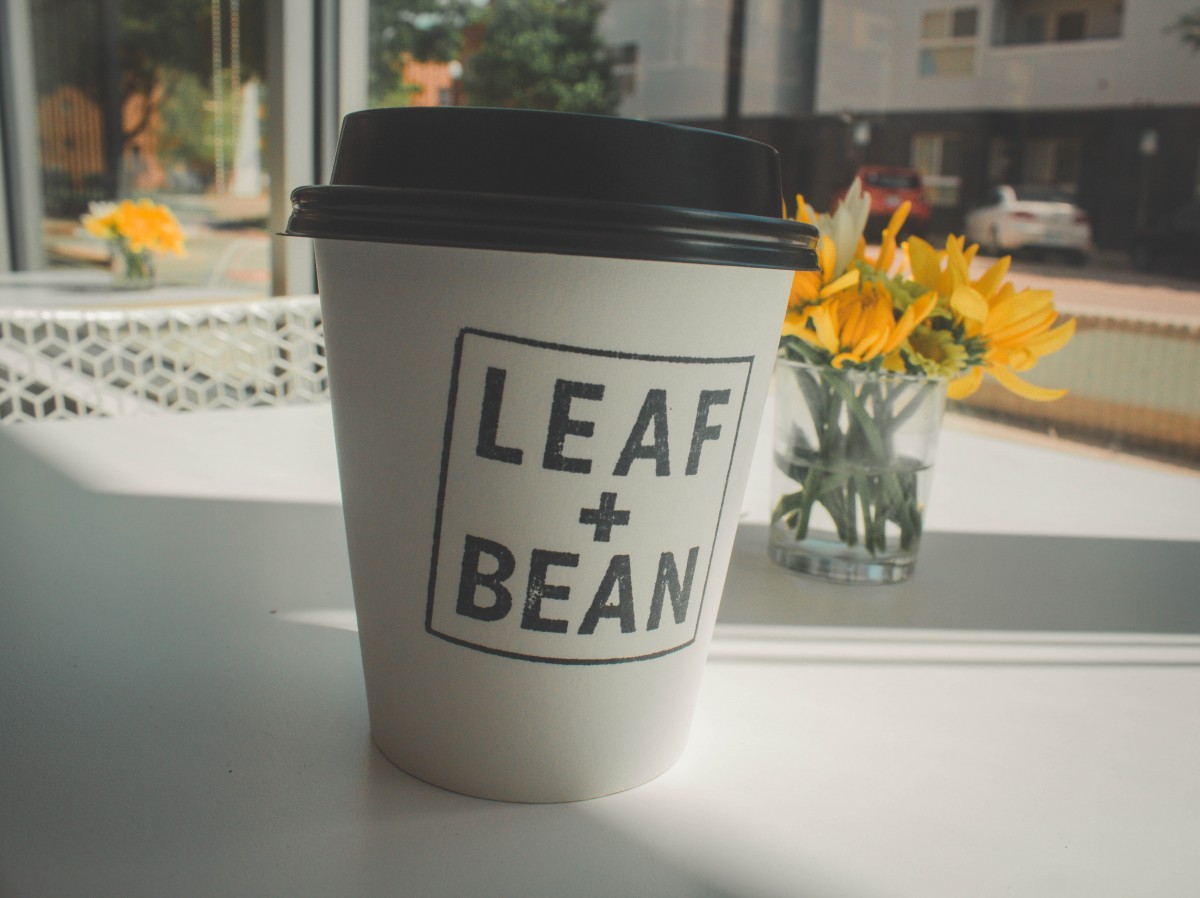 Side note: If you're looking for a chill coffee spot near Bricktown, Leaf + Bean, in Deep Deuce, is the place.
Ride The OKC Streetcar
One of the many things I love about Oklahoma City is the public transportation. So take full advantage of the OKC streetcar.
During my first trip to OKC, I relied heavily on Lyft (I mean, realistically, I could have walked but the food I ate was too good and I may have overindulged a little as a result. So here we are). But when I discovered the Oklahoma City streetcar, I was all aboard the hype train.
The streetcar costs $1 per ride or $3 per day pass. And it goes from Bricktown to most of OKC's major sites – Myriad Botanical Gardens, OKC Museum of Art, The Memorial Museum (I've linked a map here).
Find A Free Place To Park
Paid-parking near Bricktown ranges from $5-$10. And the lots fill up fast (especially on the weekends).
If you're willing to walk quite a bit, you can park near Bass Pro Shops. It's free and there's usually plenty of open parking.
Visit In The Evenings
Bricktown wakes up when the sun sets. And for some locals, this district is an after-work hangout. Try to catch a film at Harkins Theatre or go bowling at HeyDay.
What Are The Top Things To Do In Bricktown OKC?
The evening sky is tinged with orange. Crowds swirl around the canal area. Doors click open as people flit in-and-out of boutiques.
From spending an afternoon at Brickopolis Entertainment (a three-story venue that hosts an arcade, mini-golf court, and bar) to visiting the American Banjo Museum, there's plenty to see, eat, and do in Bricktown, OKC.
Ride On The Bricktown Water Taxi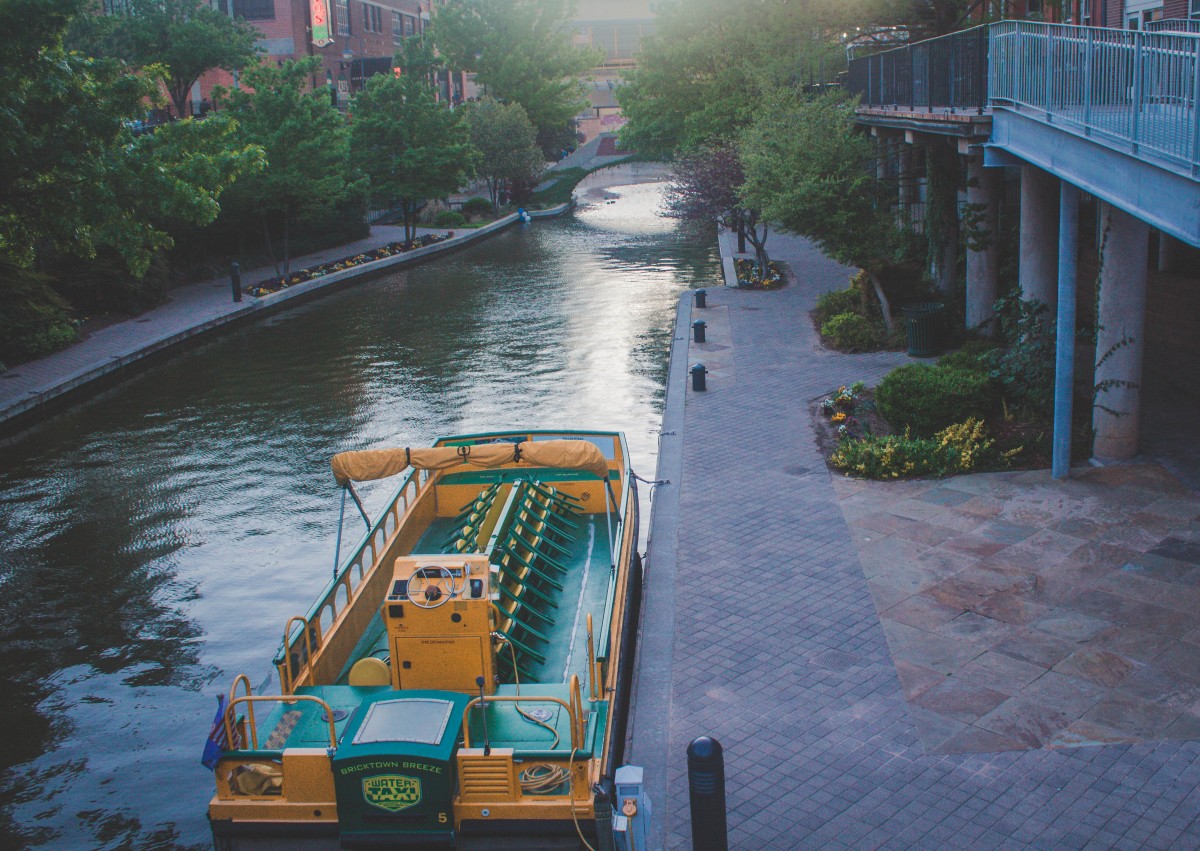 The Bricktown Water Taxi ride, an idyllic 40-minute round-trip set in a bright yellow boat, is one of the most popular things to do in Bricktown.
The tour, a mild history lesson, is narrated by a Water Taxi Ambassador. It's a quick, fun, and easy way to explore the canal.
Address: 111 S Mickey Mantle Dr, Oklahoma City, OK 73104
Cost: $11 per person
Or Stroll Along The Pathway
But the air is cool and the breeze feels right so instead of taking the taxi, I walk.
I wander into every boutique. I change my mind about where to eat at every tick of the clock. I watch a group of high-school students, boomboxes in hand, practice break dancing.
And I can't begin to describe how much I enjoy getting to know Bricktown this way.
Stop By The Chickasaw Warrior Statue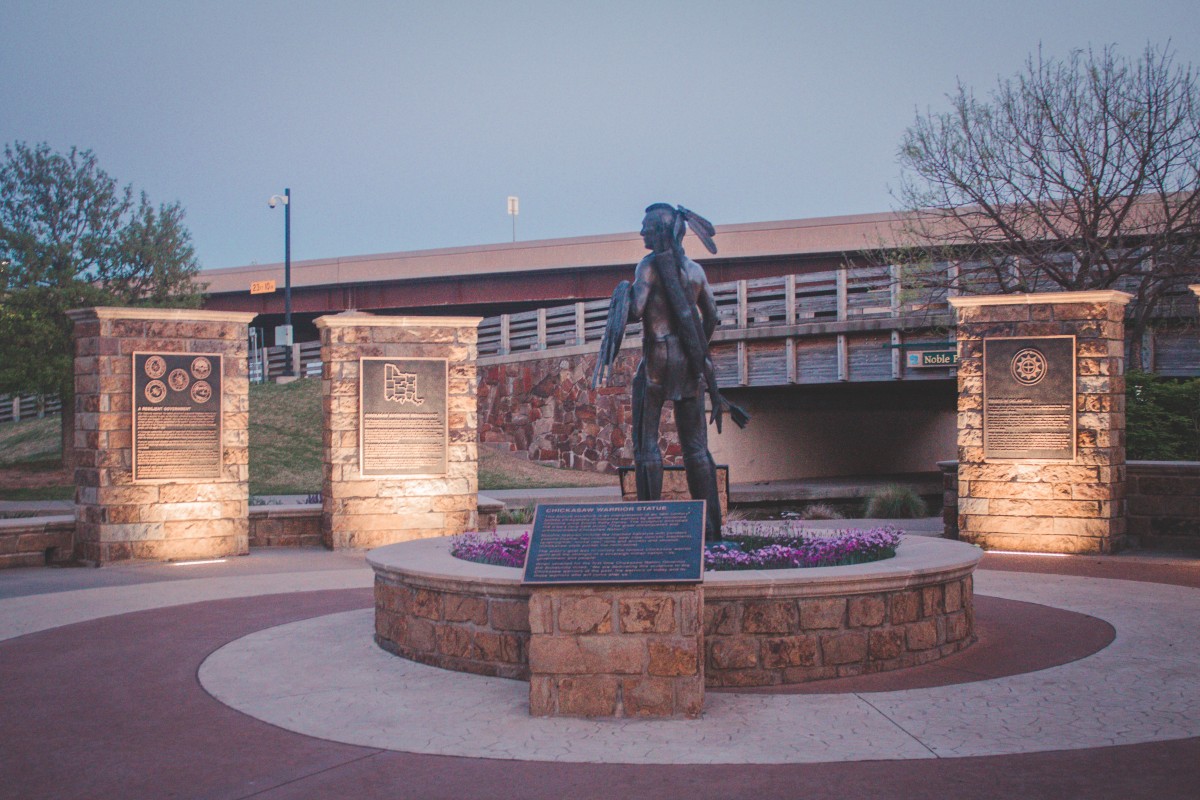 The Centennial Land Run Monument – a scene of larger-than-life horses, carved down to their sinews, pulling riders onto Oklahoma soil – is hard to miss.
But there's another smaller, lesser-known statue along the Bricktown Canal. The Chickasaw Warrior Statue, sponsored by Chickasaw Nation, is set in the heart of Chickasaw Plaza, a circular nook detailing the tribe's history.
Travel Tip: Be sure to also check out Exhibit C Native Gallery & Gifts, a gorgeous Bricktown art gallery owned and operated by Chickasaw Nation.
See All The Murals & Artwork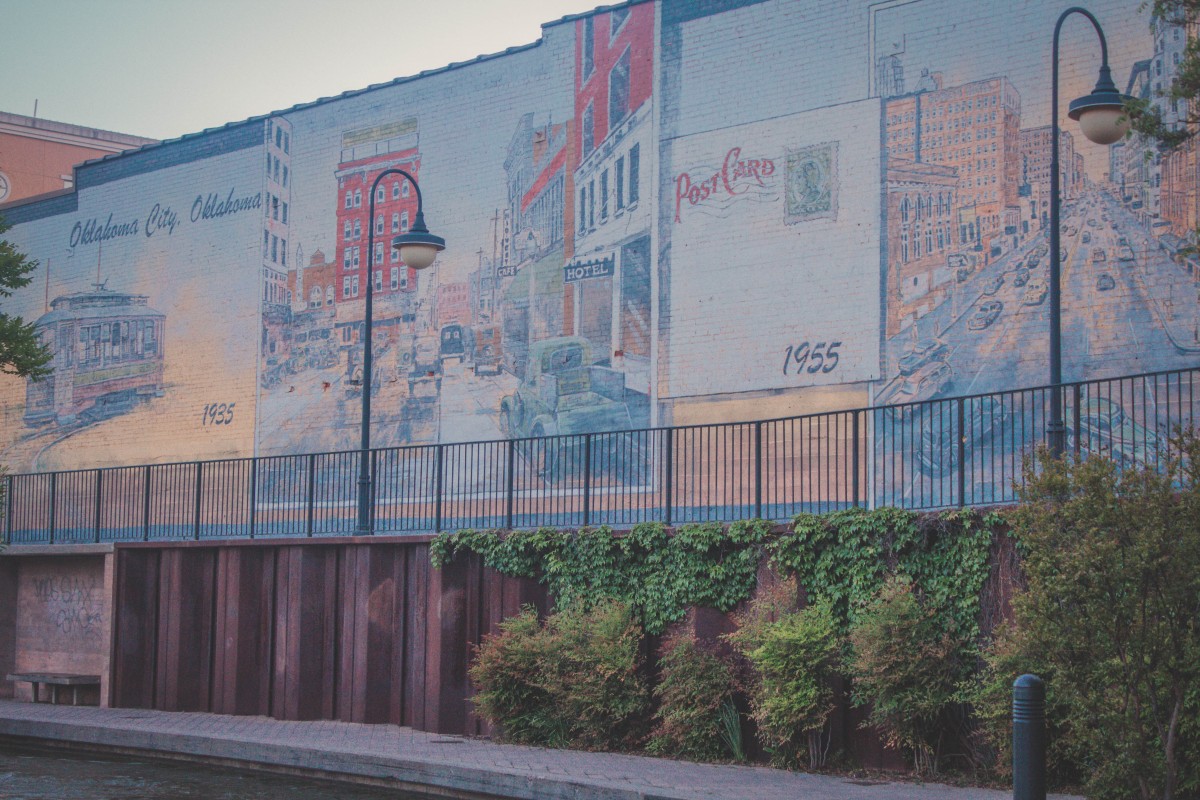 As I walk deeper and deeper into Bricktown, I see more and more street art tucked away within underpasses. But a few bright and bold and colorful statement pieces above give tourists a sample of OKC's delicious arts scene.
My favorite street art spots in Bricktown are:
Cultivation Mural (located at S Gaylord Blvd and W Reno Ave): Artist Jason Pawley's cheery gradient mural is lifted up by flowy pastels and a tangible sense of movement.
Earth To Sky (located at the Sheridan Avenue underpass): Chad Nish Earles and Rhiana Deck weave a complex Native American creation myth through deeply earthy colors.
Eat At One Of The Many Dinner Restaurants In The Area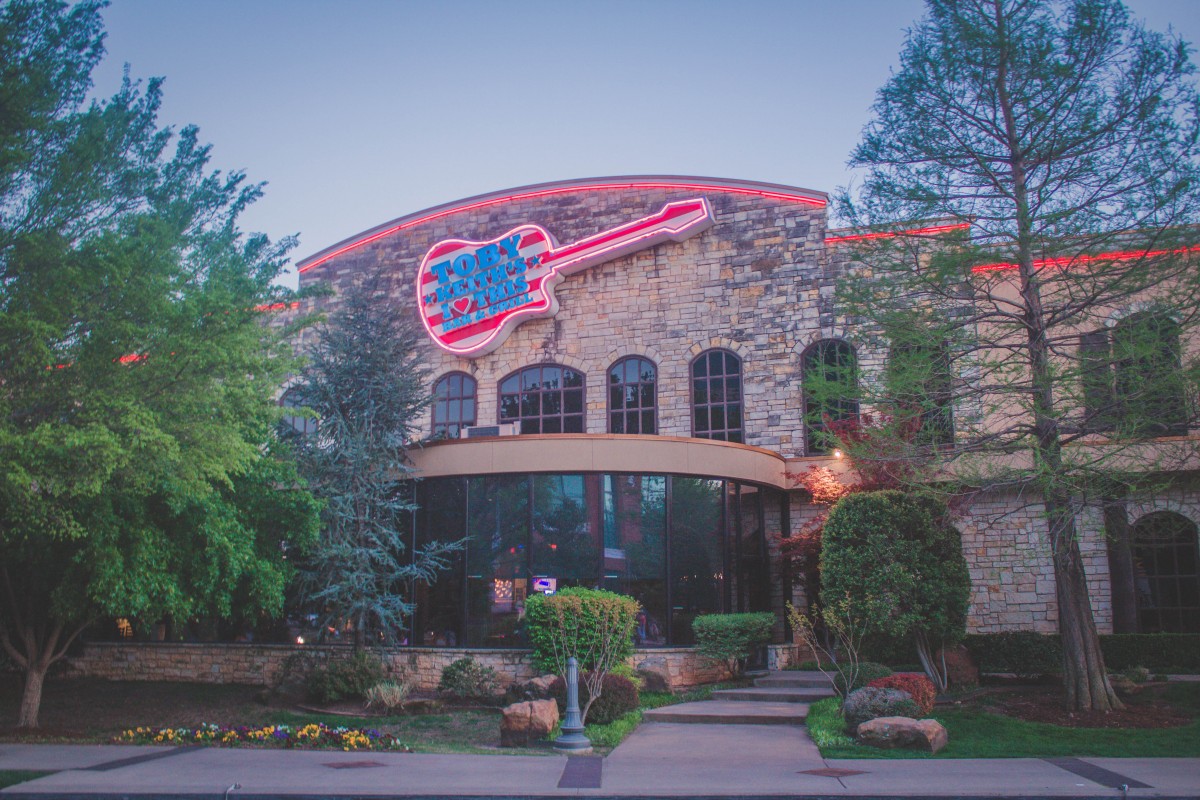 Bricktown is booming with restaurants. If you're craving Louisiana grub, head to Jazmo's Bourbon Street Cafe, an upbeat seafood restaurant known for its crab dip (yes. just yes). Love comfort food? Take your pick between Mickey Mantle's and Charleston's Restaurant.
Vegans, don't shy away from The Wedge, an artisanal (and occasional farm-to-table) pizzeria sporting a grunge, off-the-wall industrial look.
Search For All The Bridges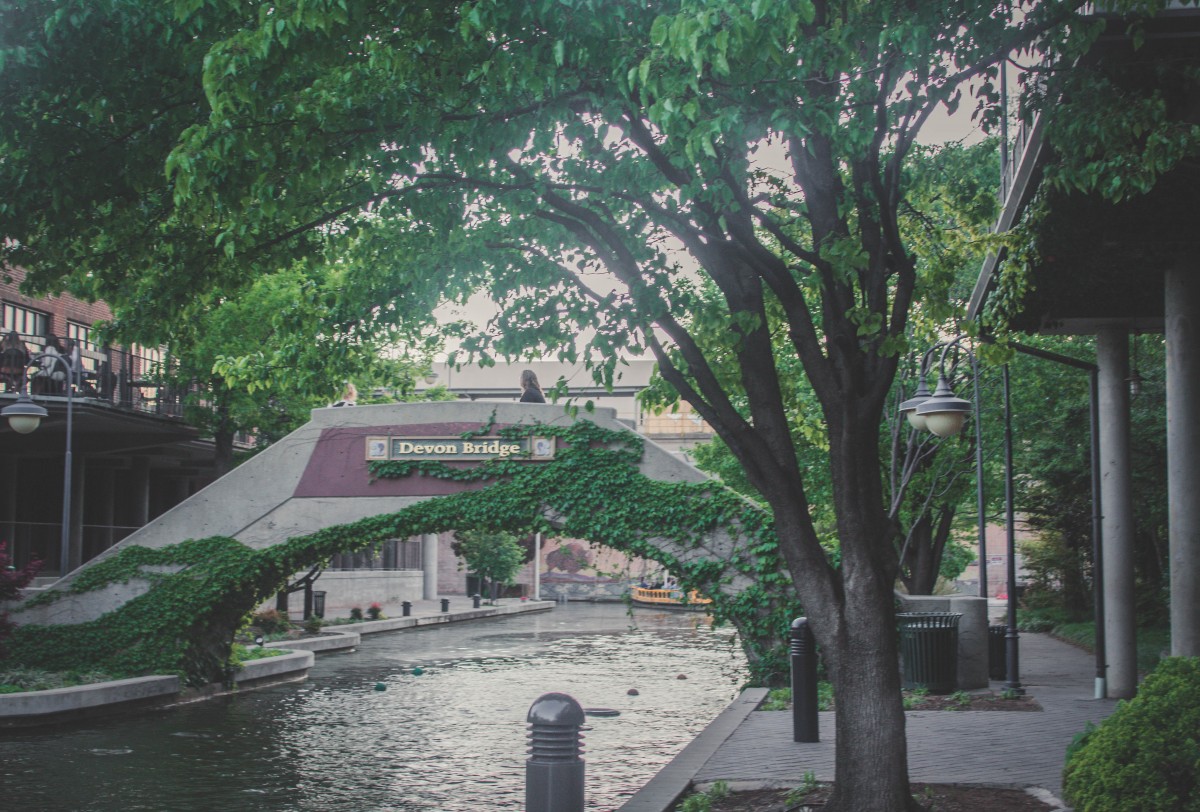 My favorite bits of Bricktown are the ones that feel like a fairytale. The bridges, scattered along the canal, each with pretty names that roll off the tongue, are just that – fairytale bits and pieces.
Lush green overtakes cool gray along the sides of each pedestrian footpath.
I walk up the stairs and watch the taxis hum along the water.
Shop At The Jumpin Jackalope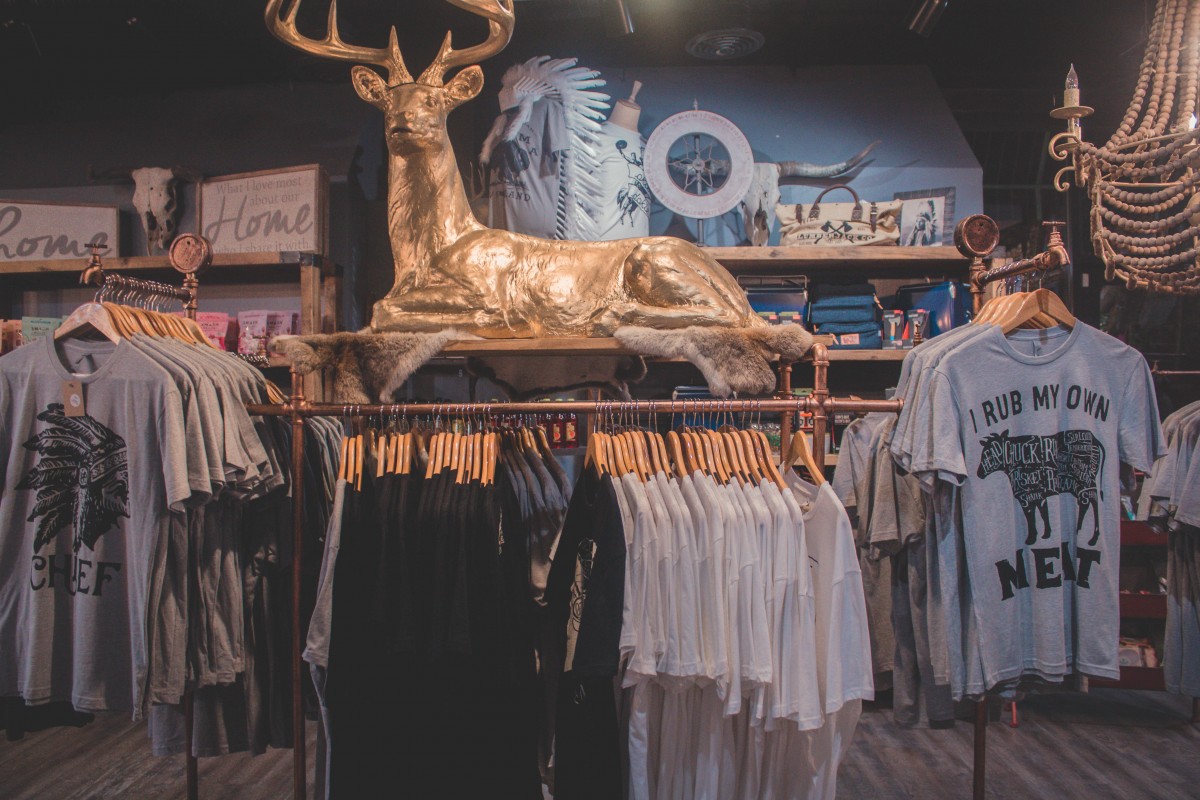 Out of all the things to do in Bricktown, OKC, strolling through Jumpin Jackalope is one of my favorites.
Boutiques are common in Oklahoma City. In Bricktown alone, you'll find stylish indie shops like Painted Door and Scissortail Gifts.
But Jumpin Jackalope is special. It's a tongue-in-cheek store, aesthetic in design, with all-around witty and clever products. This spot is somewhere in between an Instagrammable corner store and a posh boutique.
It's hard to place – a storm of different avenues that all fall onto the umbrella of Oklahoma. But I think that's why I love it.
Take Yourself Out To A Ball Game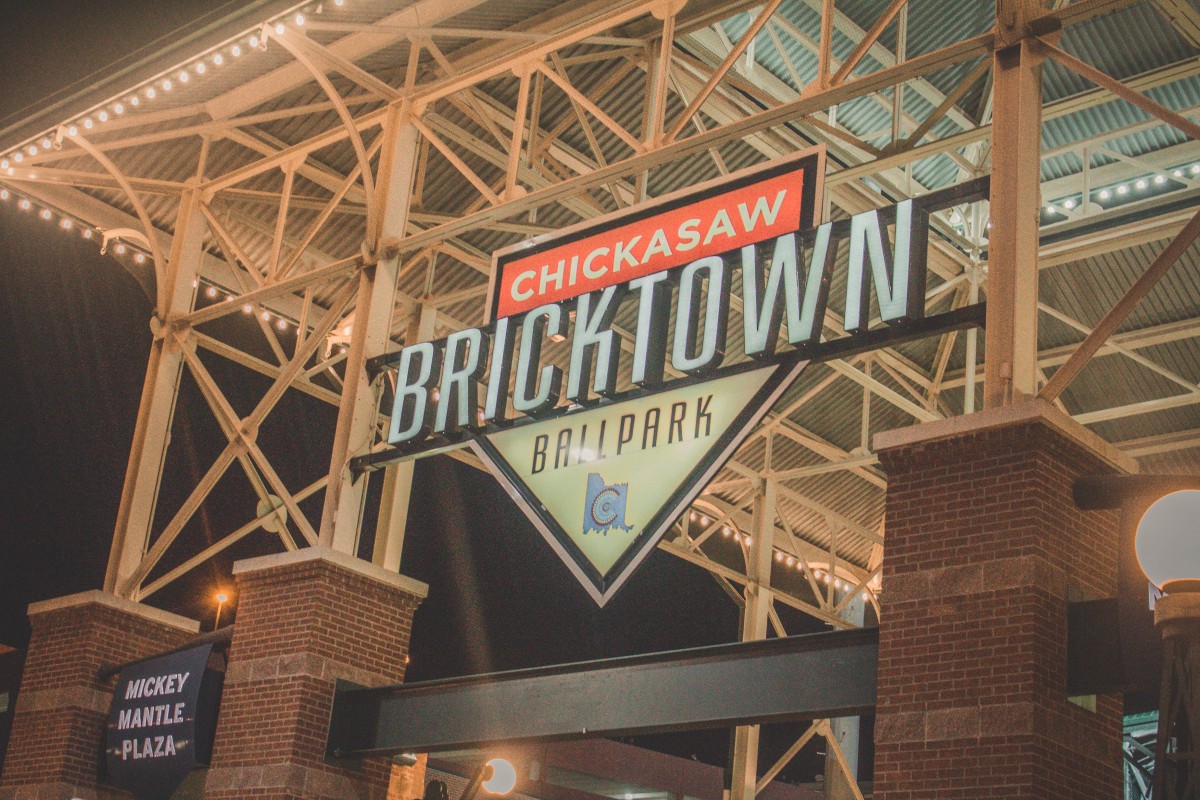 Popcorn. Caramel. Butter. My feet are driven (by my nose and never-ending appetite) to the Chickasaw Bricktown Ballpark.
The Ballpark, home of the Oklahoma City Dodgers, first opened in 1998. Today, it's a popular stop for baseball fans from around the states.
I'm not big into baseball, but as I hear the crowds roar and cheer inside (and smell the game food – seriously, this is why I'm here, right?), I draw closer to the entrance.
Sit By The Fountain At Night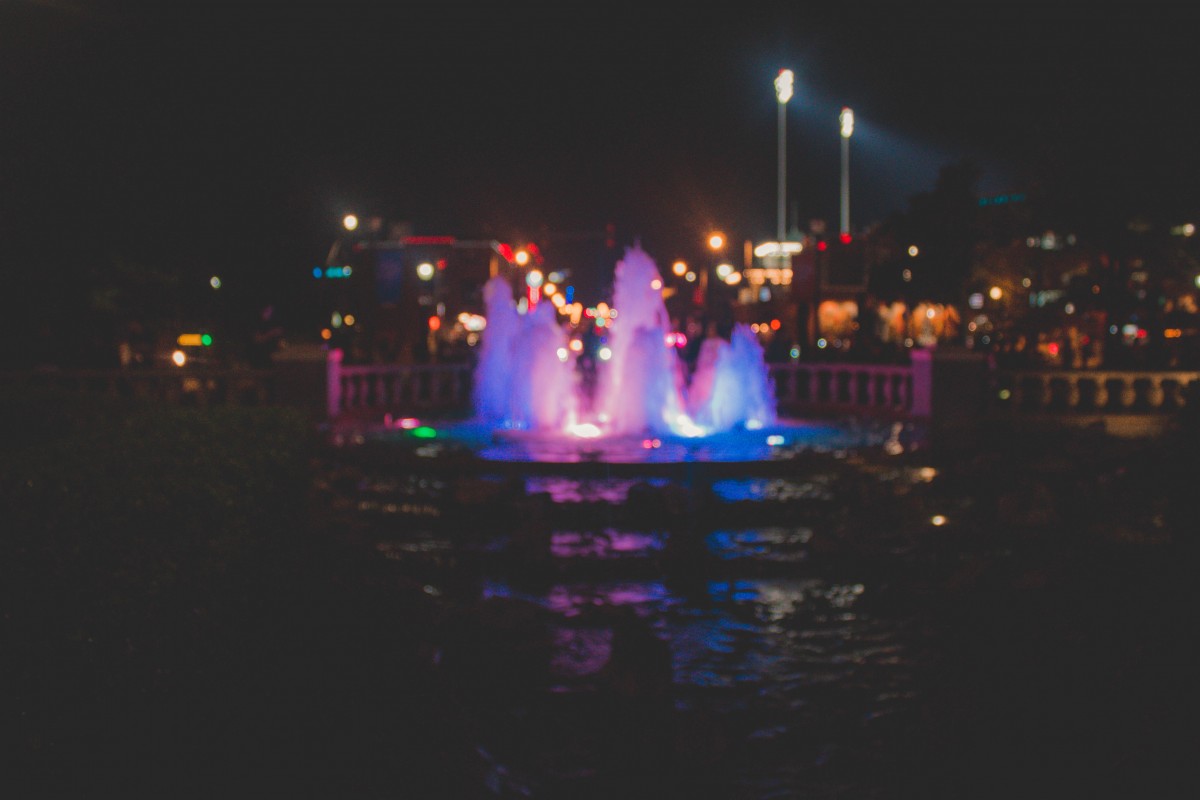 After sunset, the sky shifts from glowy to tar-black.
I head back to the hotel. And as I loop around Jumpin Jackalope, I notice a small fountain nearby.
The colors shift and turn. Pink. Blue. Purple. I watch, leaning forward, legs still. I listen.
In between the rush of water, I hear the thump-thump of footsteps, hard and heavy on the ground, as crowds race to find all the things to do in Bricktown, Oklahoma City before the night ends.
Recommended Oklahoma City Tours
Did you enjoy this list of things to do in Bricktown OKC? Which OKC neighborhood should I cover in my Oklahoma City neighborhood guide series? Let me know in the comments below!