Here are the top things to do in Frisco, Texas.
Way back in the day, I went to high school in Frisco, Texas. And every time I return, I'm amazed by how much this suburb has sprouted. Frisco's like a bodybuilder, constantly packing in new businesses and flexing new complexes.
It's an easy day trip from Dallas, perfect for sports lovers and sweet tooths. And as it Nascar-speed expands from suburb to city, Frisco's making its mark as a tourist town (well, more so, a DFW staycation spot).
So from catching a game to spending a cozy day reading, here are all the top things to do in Frisco, Texas!
Frisco Heritage Museum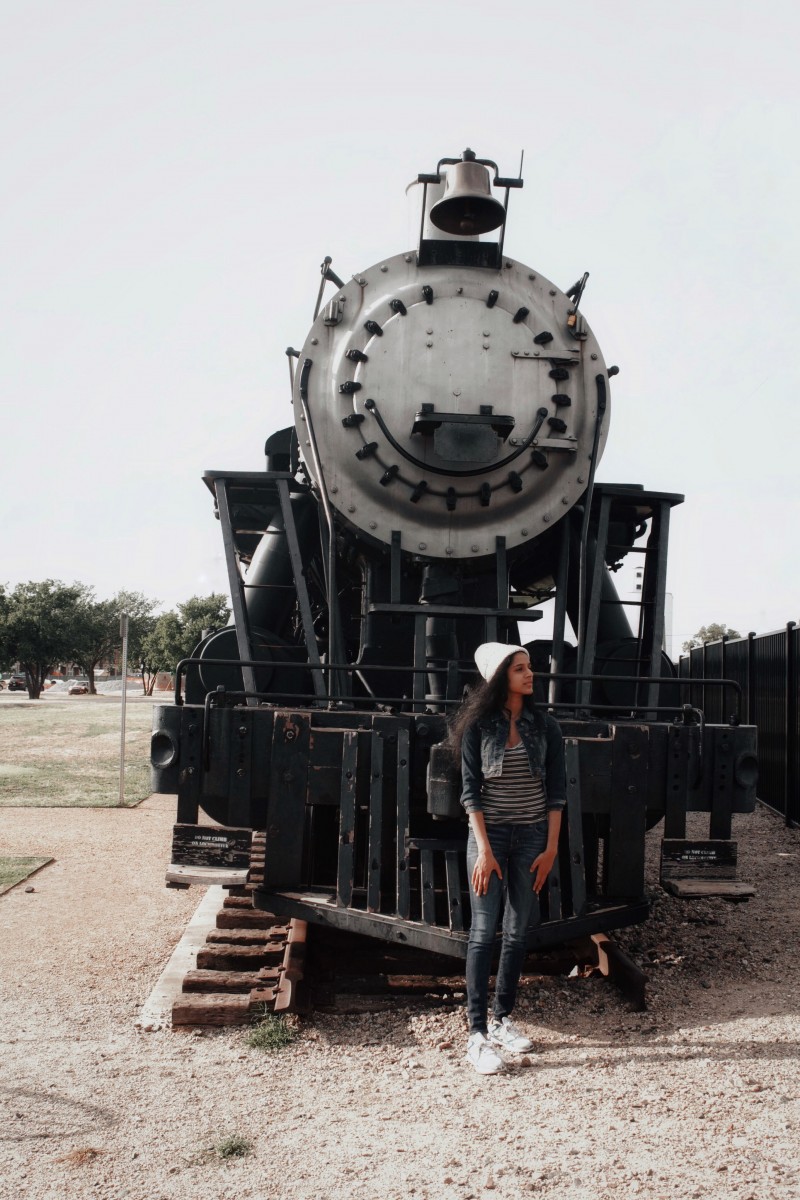 If you want to get a sense of what one of America's fastest-growing suburbs looked like before seeds of heavy construction were sown onto razed ground, check out the Frisco Heritage Museum.
It's a local history museum where you'll find a few trains and several historic buildings.
Frisco used to be a spot along the Shawnee Trail, a longhorn cattle route stretching from the Deep South to the Midwest.
Frisco's Center At Preston Ridge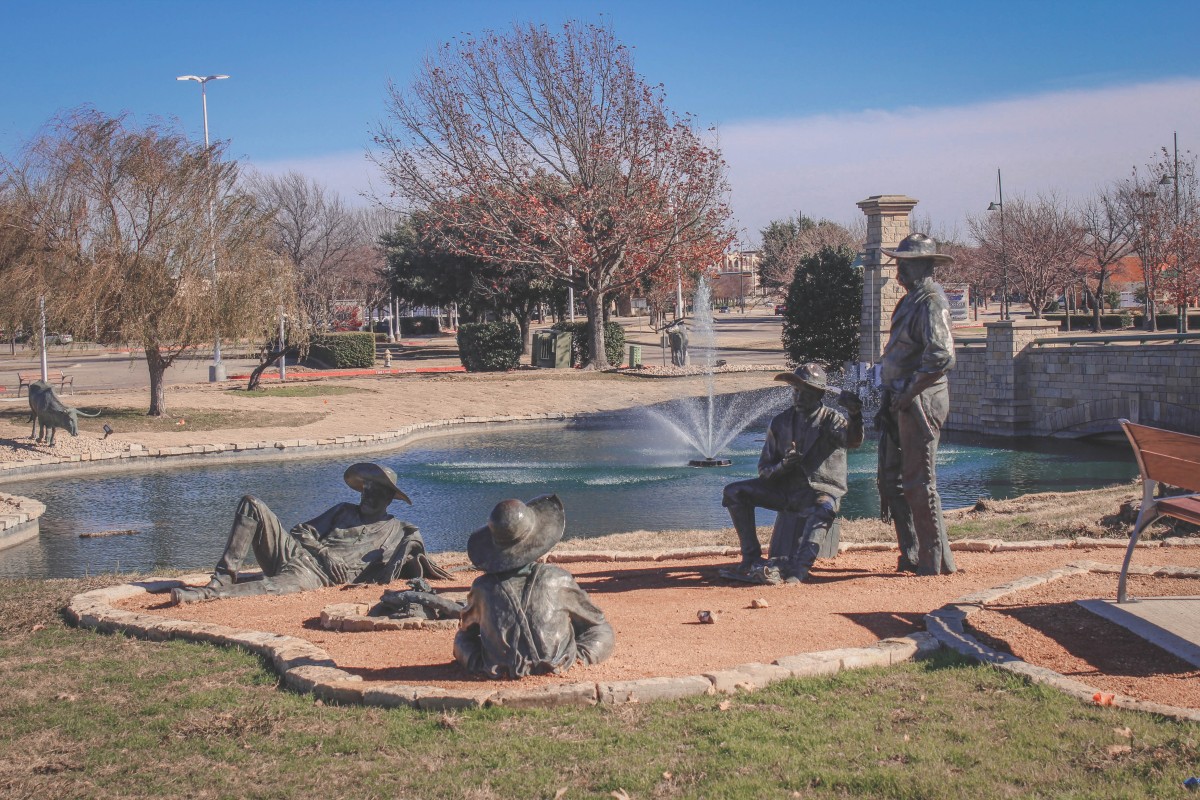 For a free self-guided history tour, stop by The Center At Preston Ridge, a shopping complex housing rows of big-name brand retailers (Best Buy, Ross, Gap).
But today, we're putting shopping aside (for a bit) and focusing on the trail tale that weaves around the lot.
You'll want to start your tour by Gloria's Latin Cuisine (the smoked smells will entice you inside) and follow the disconnected path to each of the National Mall-shaped monuments.
The placards tell the story of Frisco in short, digestible chunks (from its rough ride before Texas was even a state to the modern finish of Preston Road).
Summer Moon Coffee Frisco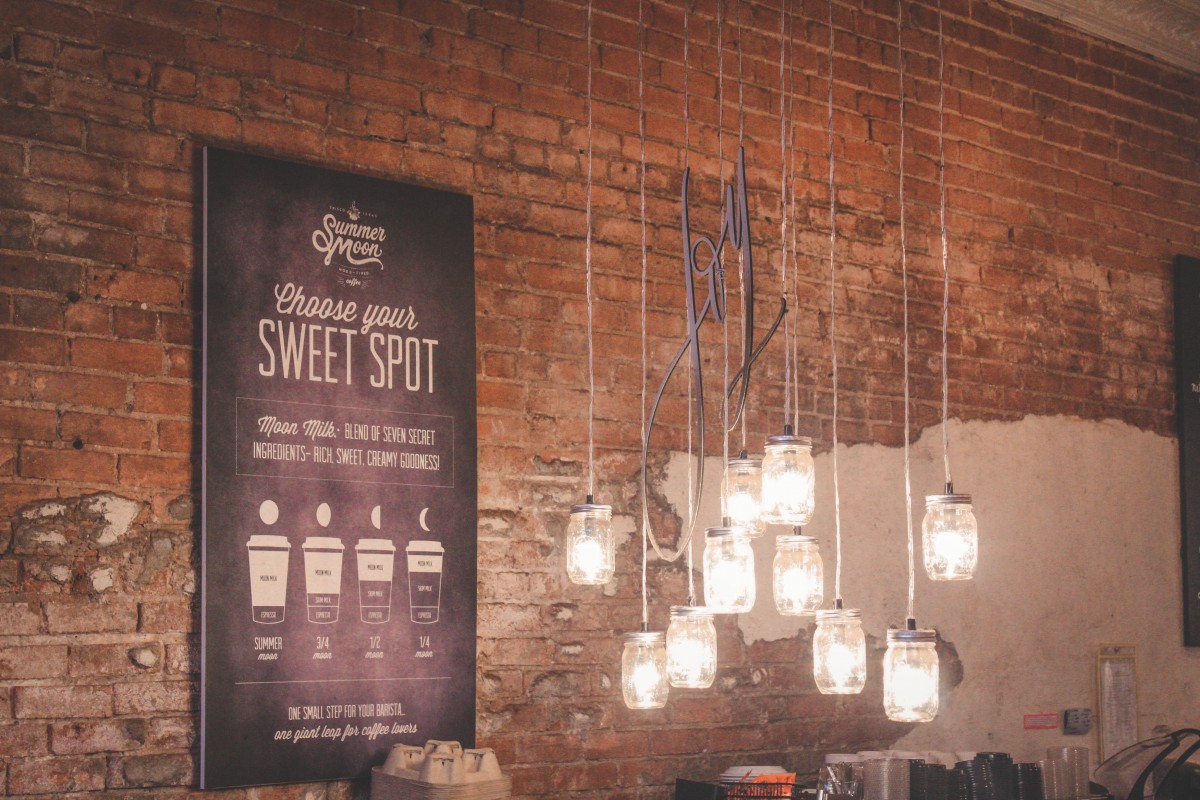 Summer Moon in Frisco has a fan following.
It's an Austin-based chain known for its moon milk, a creamy sweet coffee lightener.
The Frisco location is brick-walled and low-lit with plenty of seating (that's somehow always taken). It's a local hangout, housed in an older part of town, and one of the best spots to grab a drink along Main Street.
Randy's Steakhouse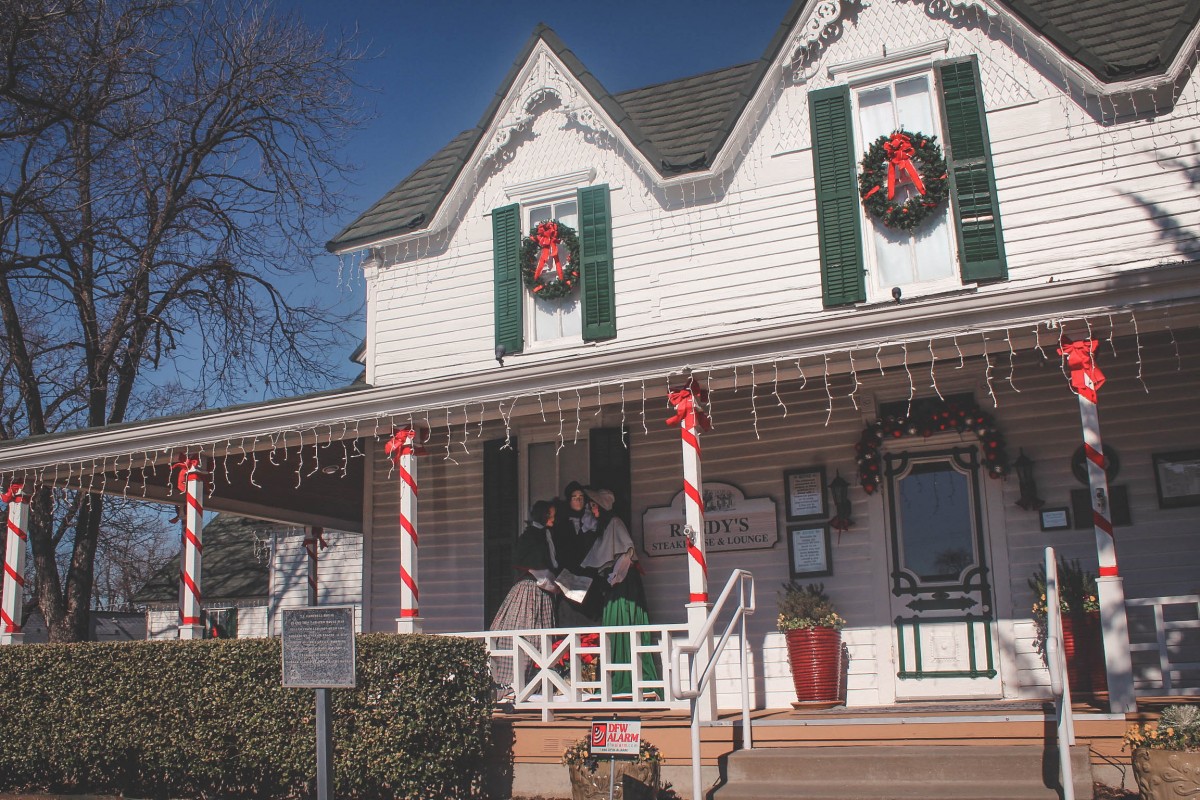 For an upscale bite, think Randy's, a fine-dining steakhouse, family-owned and operated since 1993.
Randy's is a wash of white-wood (decorated full-out during the holidays), dating back to the late 1860s (formerly known as the T.J. Campbell House).
The property is well-preserved. And the old air adds hints of charm and elegance.
Main Street Lunchtime Alternatives:
Heritage Table: New American scratch-eats
Haystack: quick-service burger chain serving up big-loaded bites
Frisco Square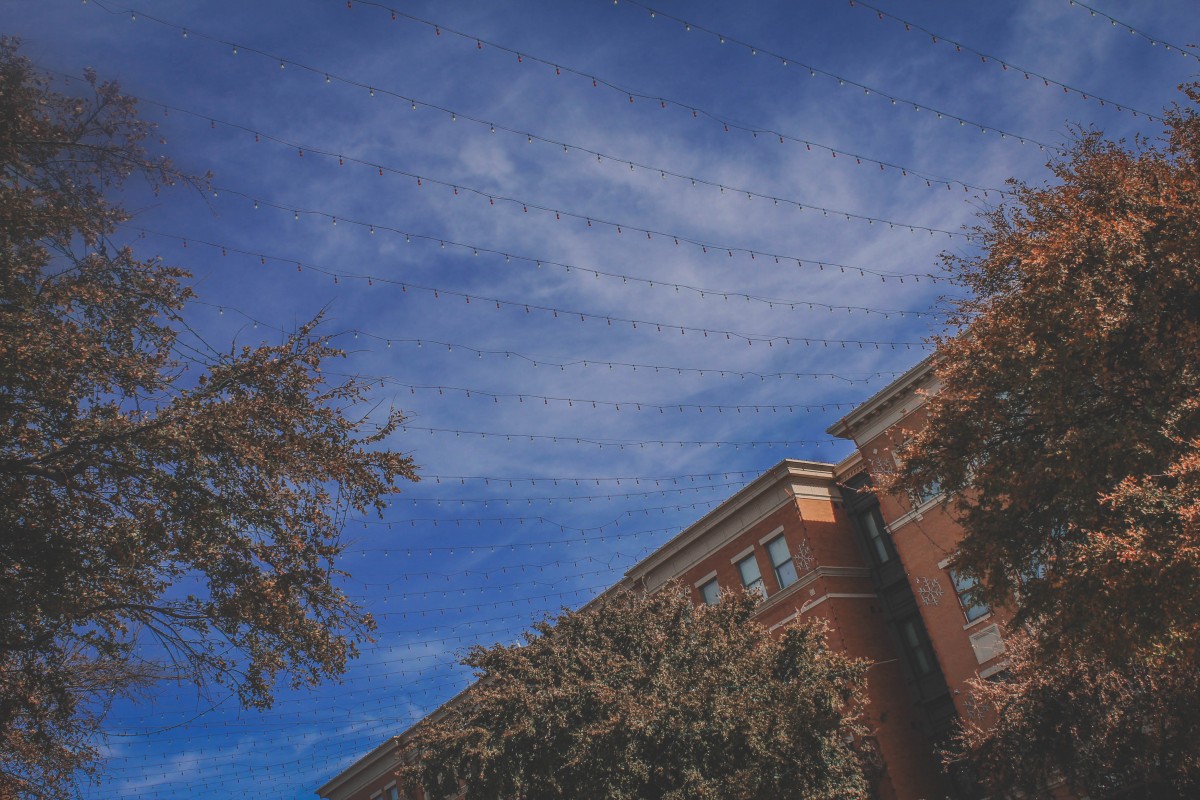 An annual event, Christmas In The Square is one of the most popular things to do in Frisco over the holidays.
Frisco Square, a community complex, is dressed in over 100,000 lights that dance, flicker, and flash in tune to jolly radio-played holiday jingles.
It's a family-friendly activity that draws a crowd each year.
The rest of the seasons, Frisco Square is quieter. It's a place to stroll, catch your breath, and get some fresh air. You'll pass by a few restaurants and stores and studios.
Frisco Library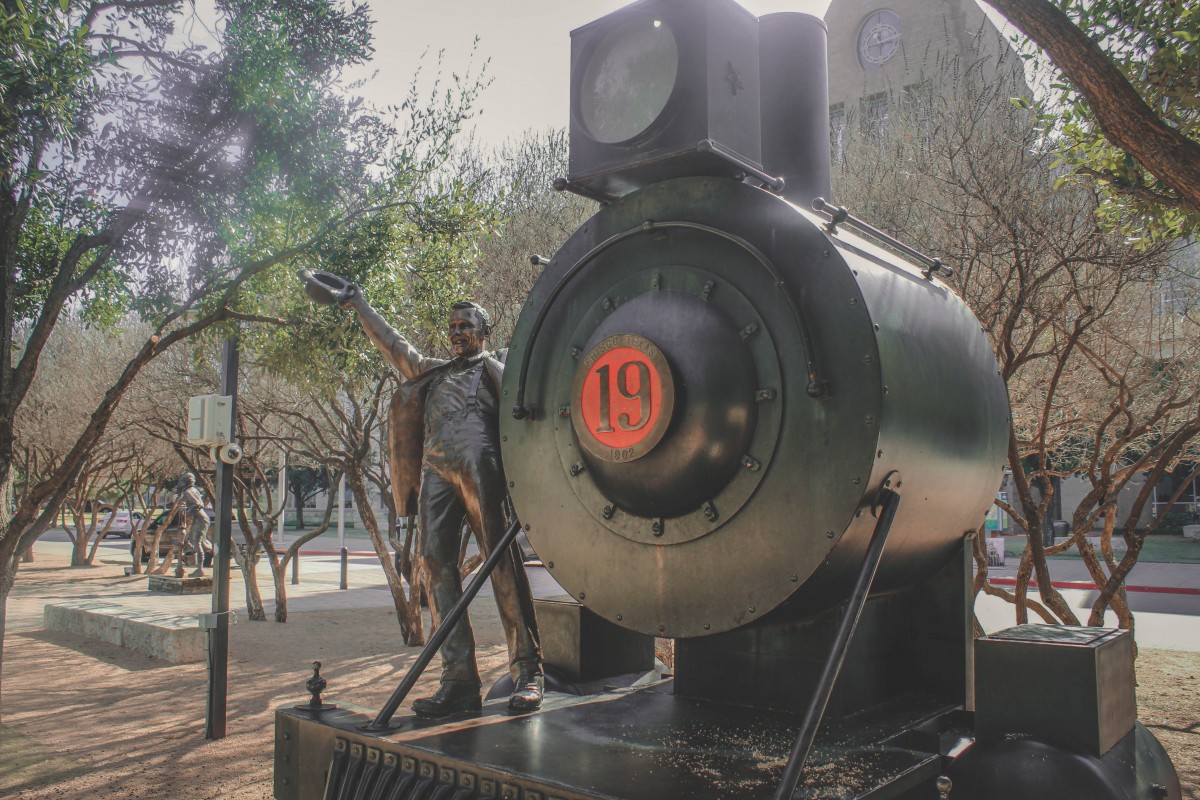 If you plan on visiting the Frisco Library, you'll want to head straight to the fourth floor (adult fiction section) for the views alone. The entirety of Frisco is a pinprick below.
There's also a sale area on the first floor (right when you enter, by the vending machines). You can usually snag a book or two (mostly commercial pulp titles) for less than a dollar.
Nerdvana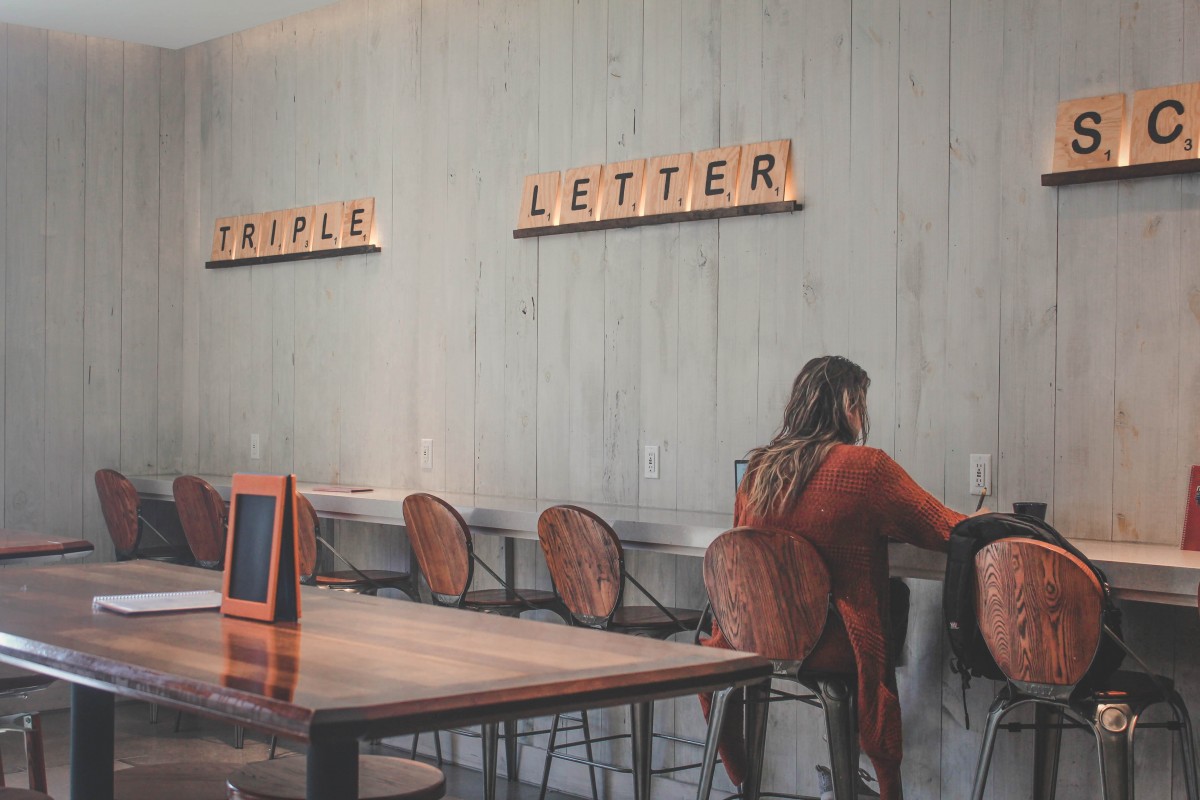 I remember the buzz when Nerdvana first hit town (it's definitely one of the most popular attractions in Frisco).
Nerdvana's a coffeehouse but it's also a nerdy gathering space, a place to relax and play board games with friends.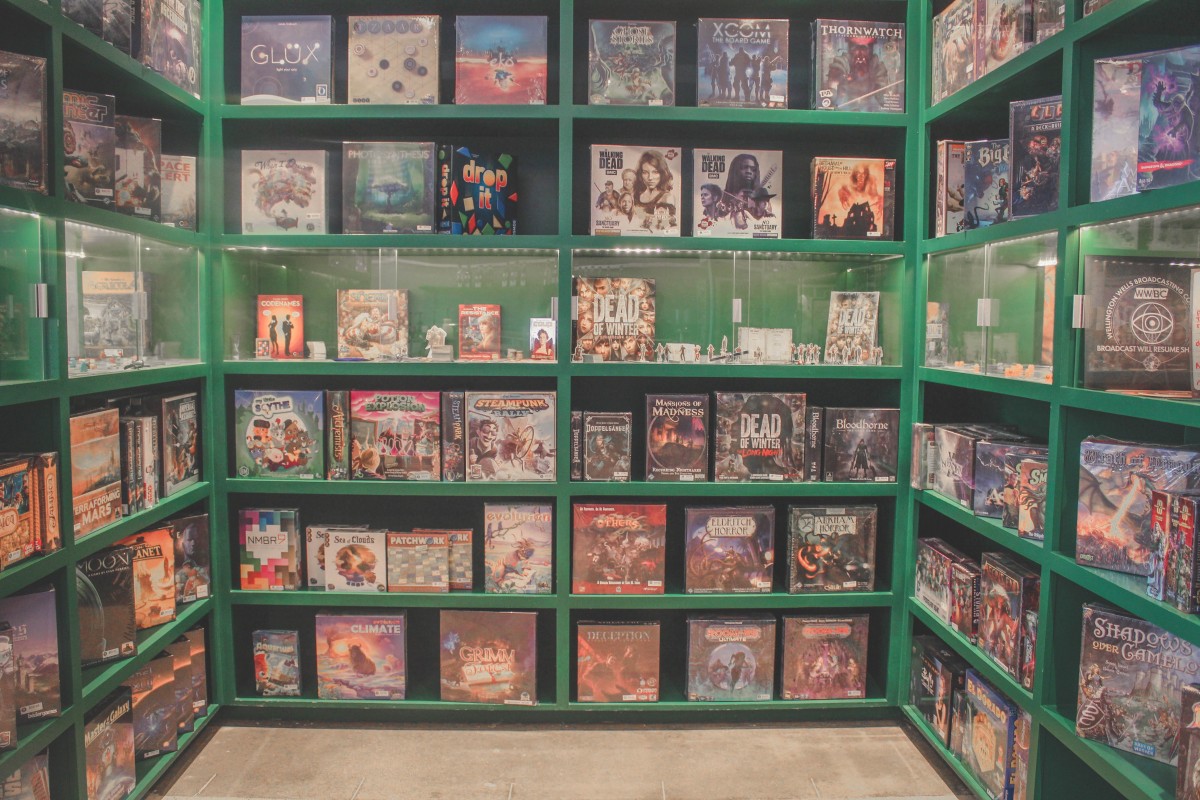 I don't think the food is great (a little too bland for me) but you need to make a minimum purchase to play the games (so I usually end up buying something and immediately regretting it).
I definitely thought the coffee was overpriced (I know a lot of bloggers rave about Nerdvana so I'm probably missing something).
Nerdvana's expanded to a restaurant next door. Think spirits and light fare.
National Soccer Hall Of Fame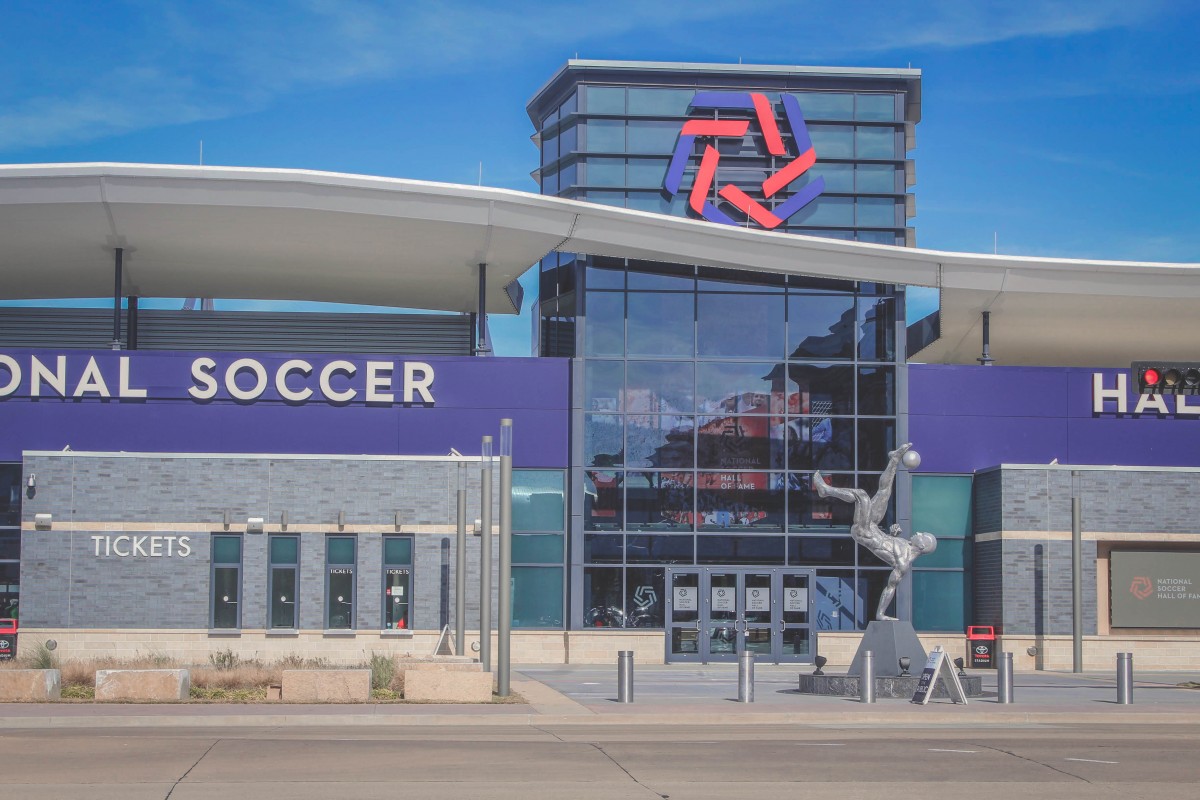 Right across the street is the National Soccer Hall Of Fame.
Located in Toyota Stadium, The National Soccer Hall Of Fame is more of a showcase than a traditional museum, technology-driven, with a little something extra for soccer fans.
Dr. Pepper Ballpark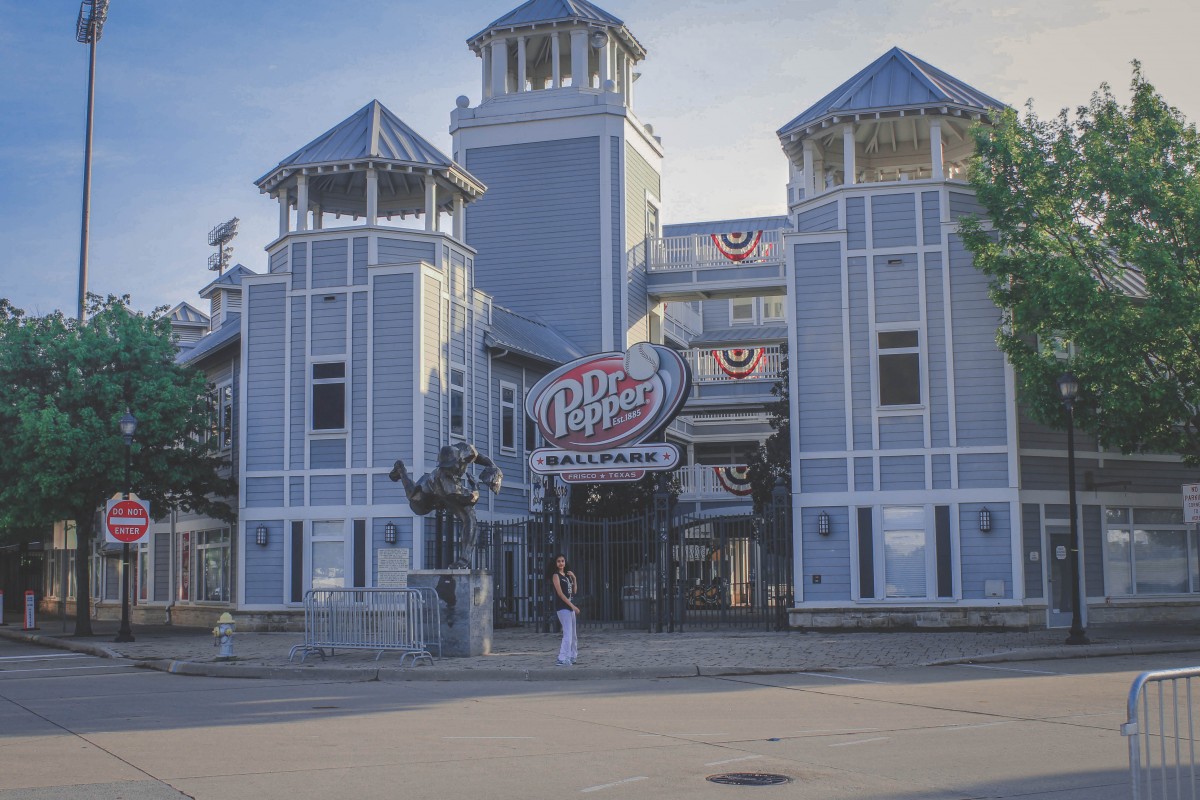 At Dr. Pepper Ballpark, you can catch a game of the Frisco Roughriders, a Double-A affiliate of the popular Texas Rangers.
It's a big ballpark (but seats are usually cheap).
Travel Tip: the best place to enjoy the game is at the Lazy River (360-degree views, good drinks, and even better bites).
Ford Center At The Star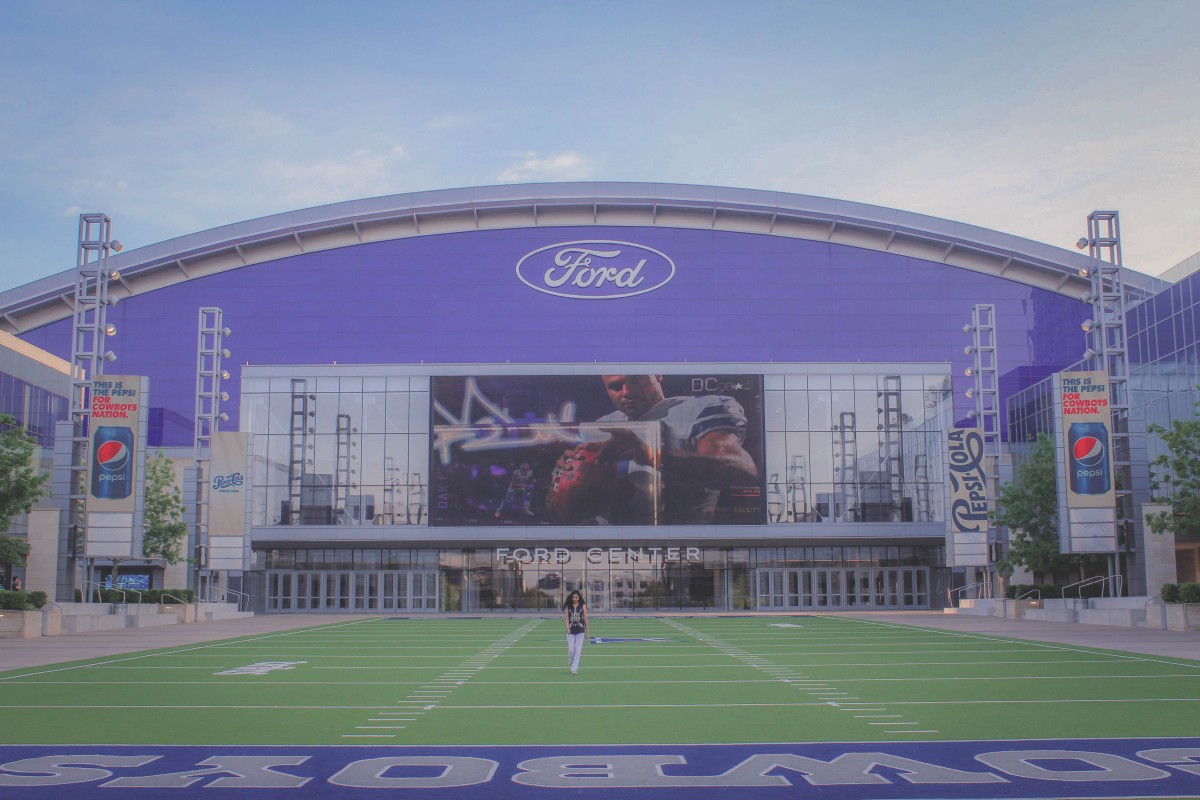 Although there are plenty of fun things to do in Frisco, Texas for sports lovers, the Ford Center At The Star might be the most iconic.
It's connected to the Dallas Cowboys' Headquarters, has an intense number of seats, and is known locally for its Friday-night varsity football events.
The entirety of The Star is an attraction unto itself. It's a slew of mid-range and upscale restaurants (you'll be spoiled for choice).
Here are some local favorites:
Cane Rosso: a bar-style pizzeria serving up tasty grub. Grab The Star Pizza (a Frisco-location exclusive), take a bite, and enjoy the view of the Ford Center outside (or the Star Wars wall art, if you choose to eat indoors).
Cow Tipping Creamery: a high-end ice-creamery. This location, in particular, has made a name for itself as one of the best.
Tupelo Honey: a Carolina-based chain with a healthy-take-on-Southern menu
Stonebriar Centre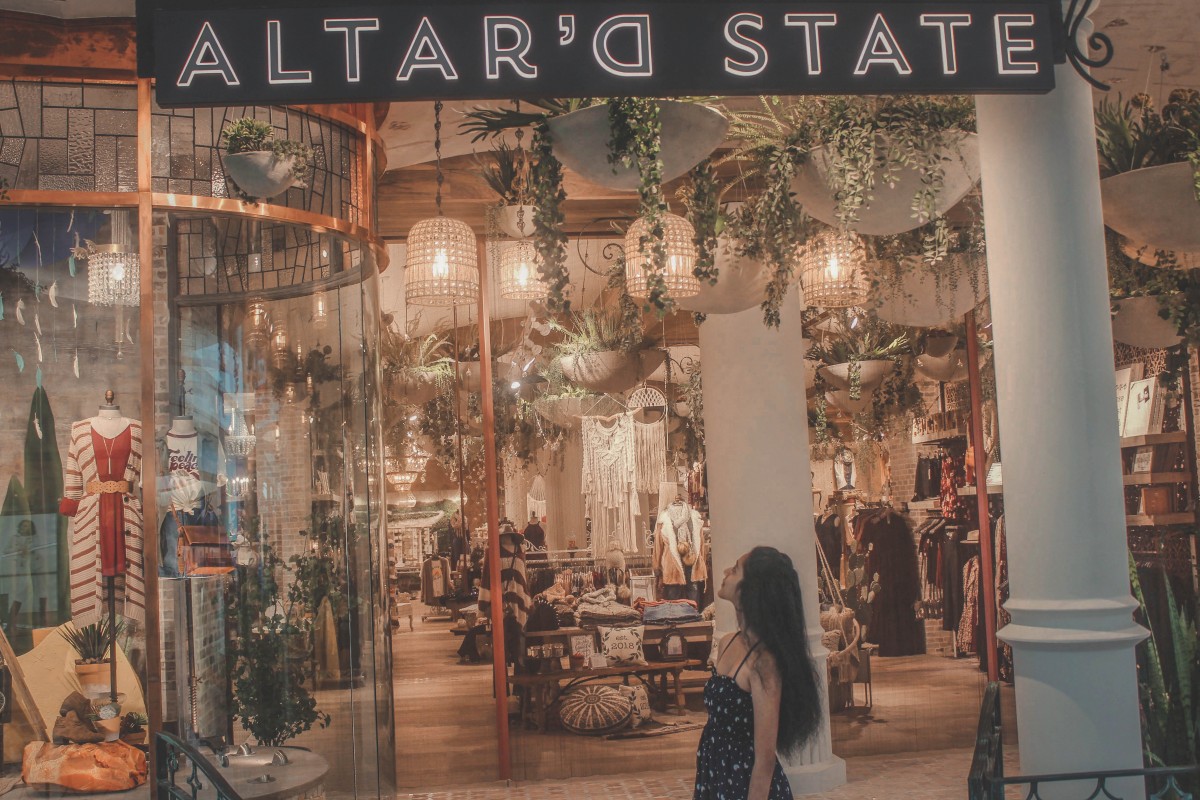 Stonebriar Centre is a popular mid-range shopping mall known for its fast-fashion stops (H&M, Forever 21, Charlotte Russe).
It's a big mall, open late, perfect for taking an indoor stroll (two brisk laps and you start to feel the burn. I think I need to go to the gym more).
I usually spend most of my time at Barnes & Noble (two-floors, plenty of work seats) checking out the new releases. Or at Charley's Philly Steaks (at the food court) grabbing the fully involved, cheese-loaded jalapeno fries (yes).
Unrefined Bakery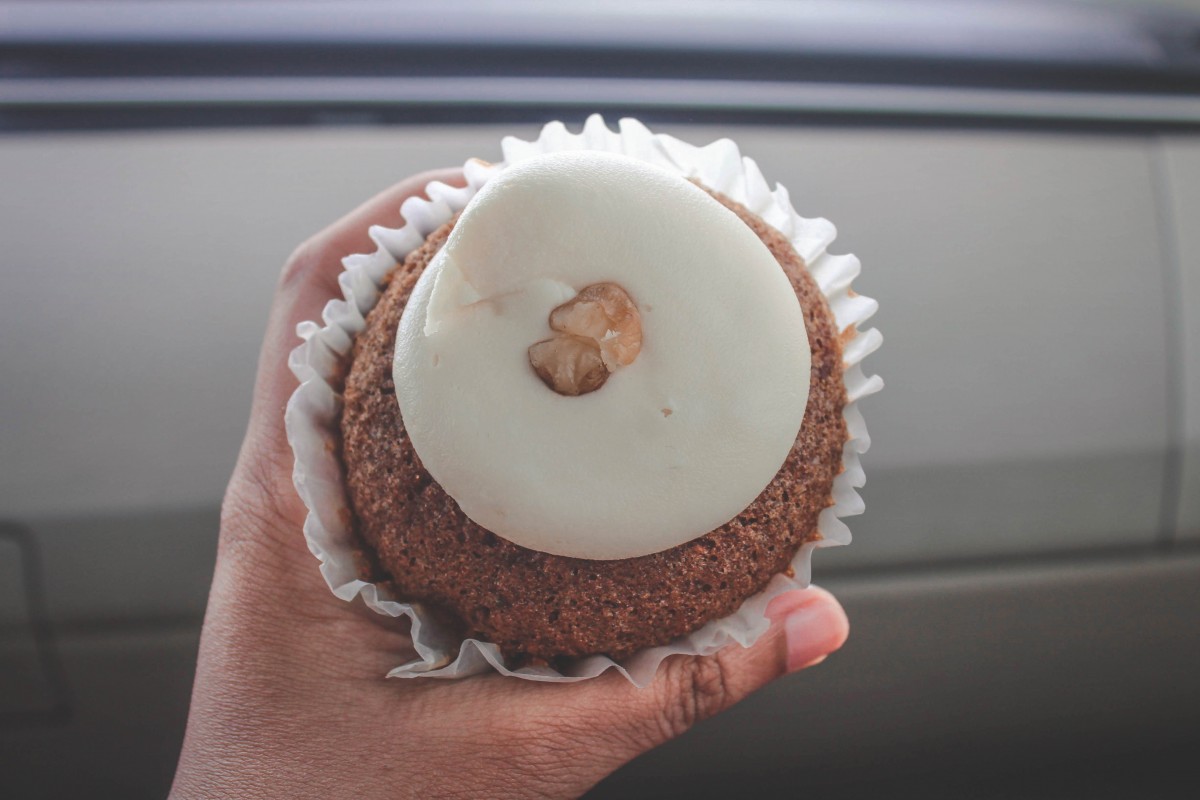 Unrefined Bakery is a North Texas area chain. It's a cupcake shop and bread stop known for its specialty makes (vegan, gluten-free, paleo).
If you're craving guilt-free desserts, this is a great little shop near the Stonebriar Mall.
I love the Loaded Monkey Cupcakes (so good)!
They also sell all types of packaged loaves (from cornbread to keto buns).
iCream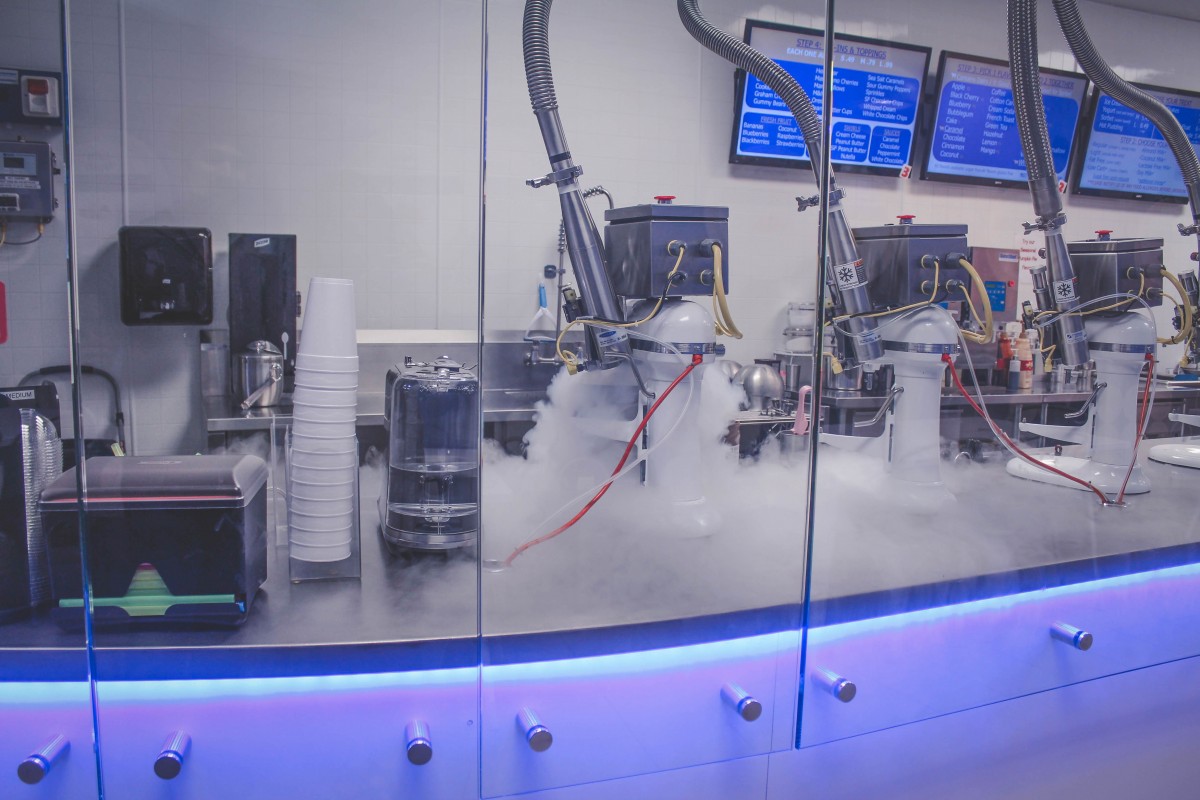 iCream is based out of Chicago. The Frisco location is tucked away a short distance from most of the suburb's tourist highlights.
iCream is an ice-cream shop with a distinct science kitchen feel. The ice-cream is made with liquid nitrogen (which gives it a softer, more subtle taste) and you see the flavors come alive on-site.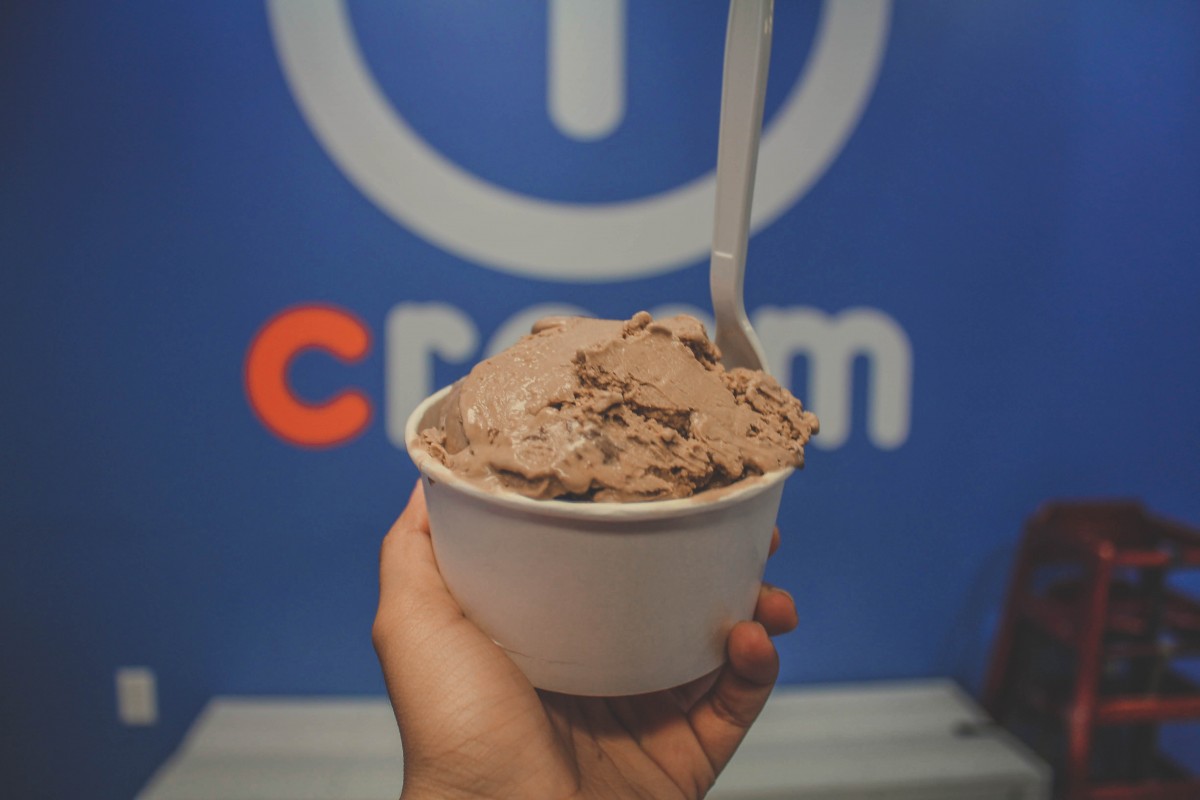 The sheer novelty of the experience (swirls of liquid nitrogen slipping past glass panels) makes it one of the top things to do in Frisco, Texas!
P.S. They have loads of dairy-free options.
All The Ramen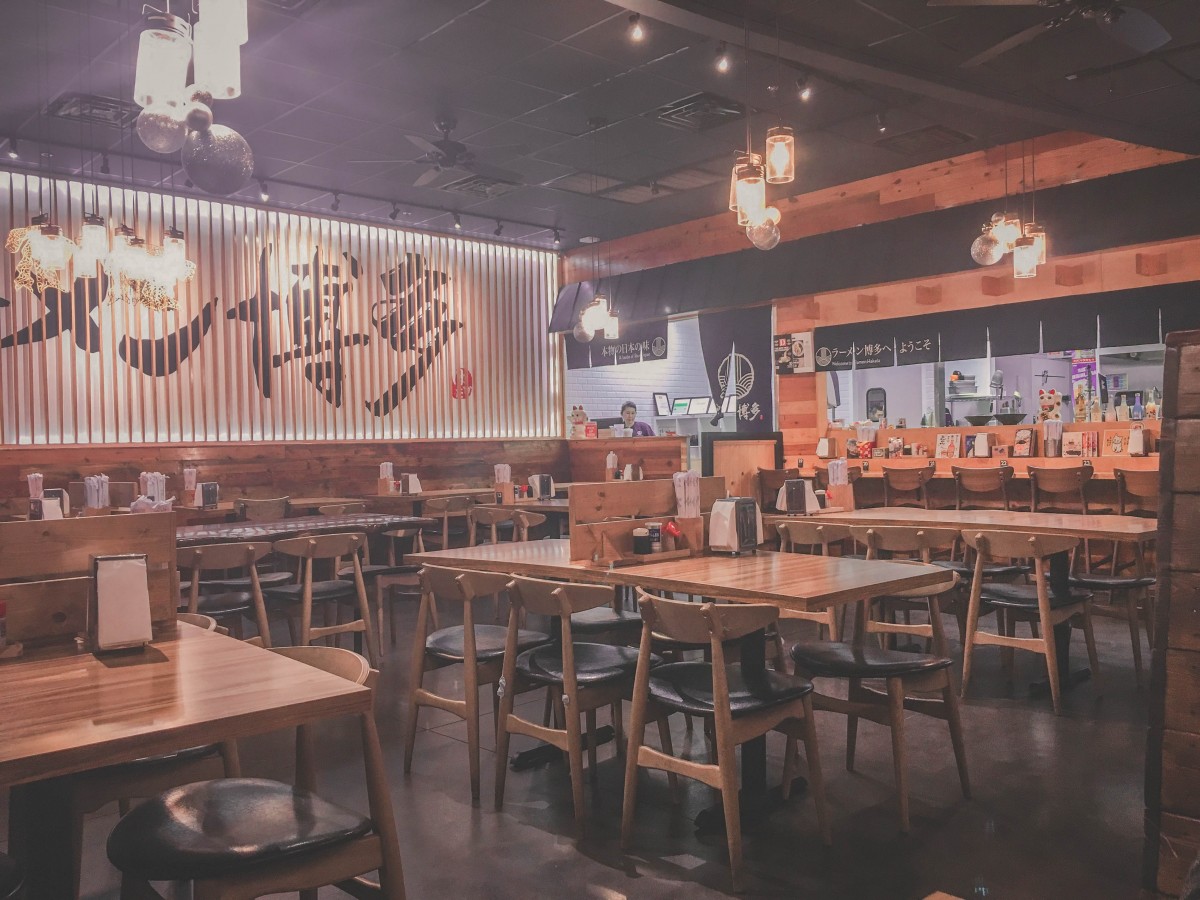 Eating ramen might seem a bit odd on a list of things to do in Frisco, Texas.
But Frisco has an incredible number of small-town style ramen stops (most of these weren't there while I was growing up but I'm so glad they've become local staples).
Here are some of my go-to favorites:
Ramen Hakata: a woodsy-styled interior serving up feel-good food
Marufuku Ramen: love the Marufuku bites at this quick-service unfussy stop
Wahta Ramen: a new favorite (spicy tonkotsu in particular). out-of-this-world service.
Texas Sculpture Garden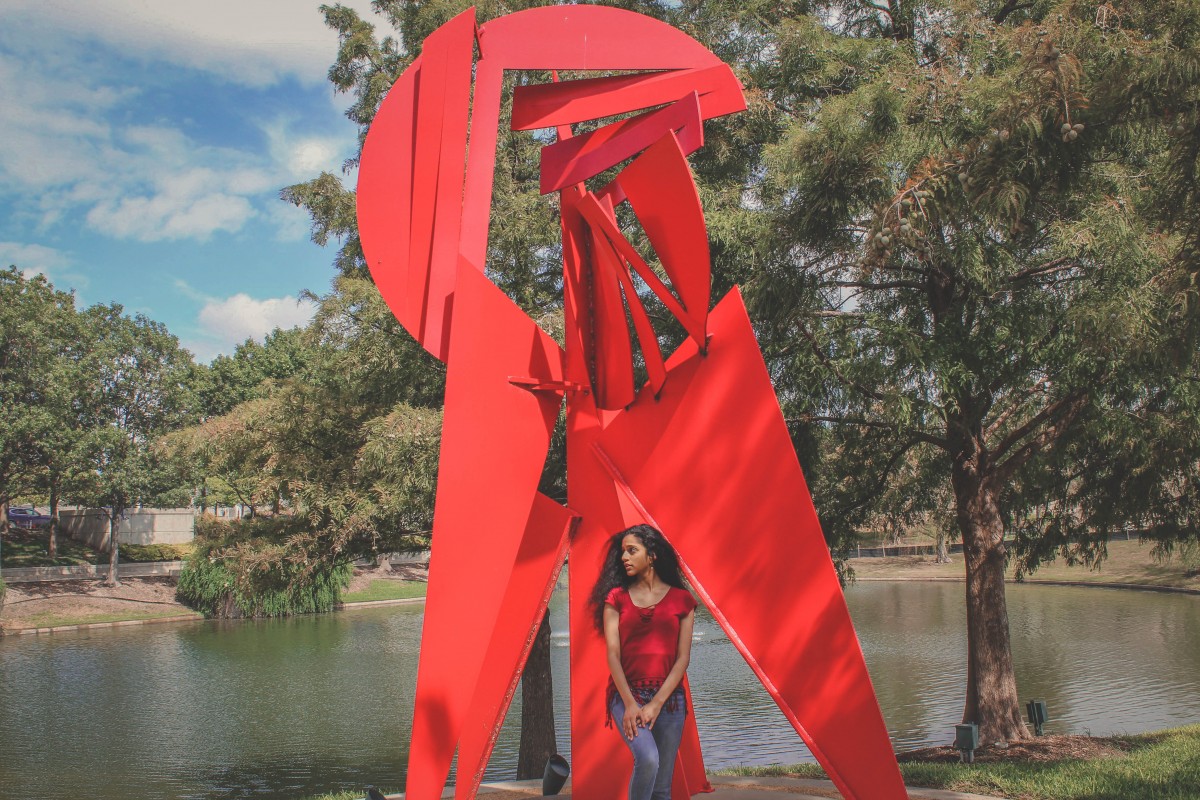 The Texas Sculpture Garden, a 100-plus acre space hosting dozens of sculptures, is located in Hall Park.
You'll have to wind around the lake, past tall trees and thick foliage, to see the pieces. Most are contemporaries.
I opted for a self-guided after-hours tour (I saved this list onto my phone so I could keep track of what I found), which ended up being a leisurely hour-long stroll.
National Videogame Museum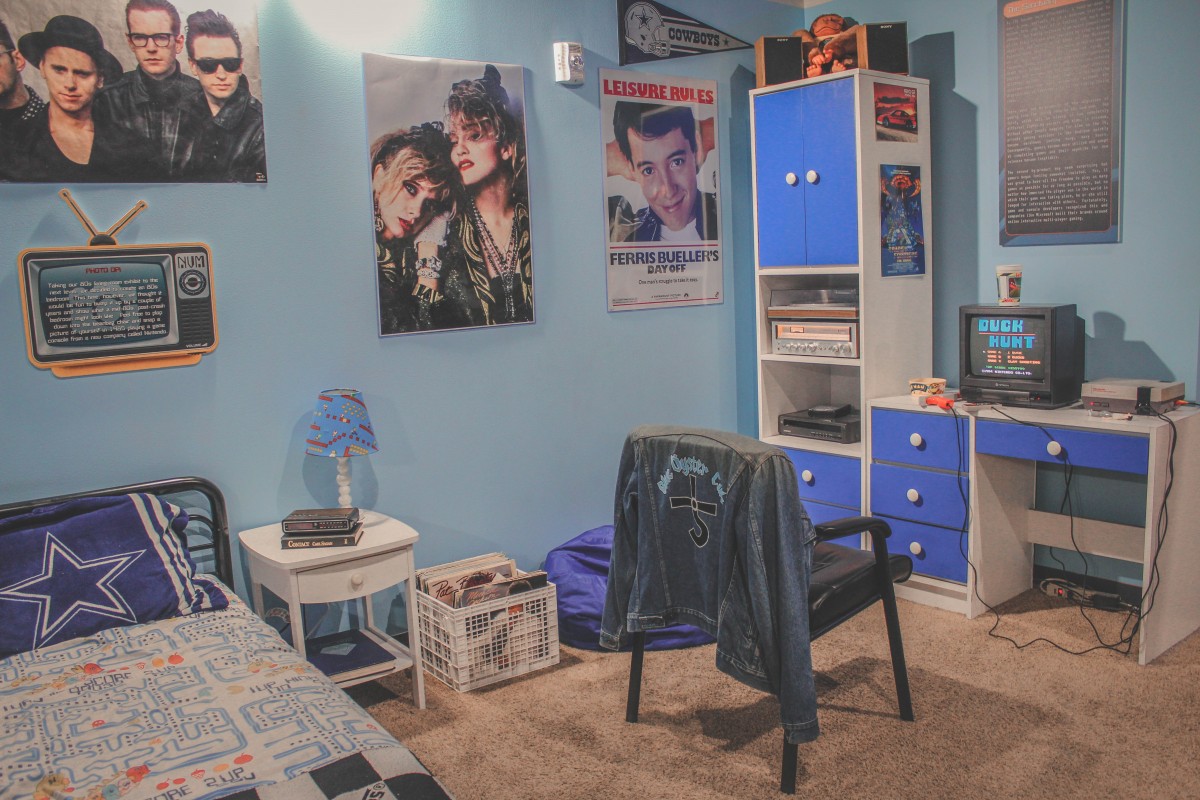 The National Video Game Museum (NVM) is a step back in time.
It's a throwback to old-school video games. But it's also the story of gaming's growth into a billion-dollar industry.
NVM doesn't shy away from covering commercial titles. At heart, it's a museum dedicated to preserving video game history.
I saw lots of multi-generational families chatting about games then-and-now (from the 80s to titles of today).
Frisco Commons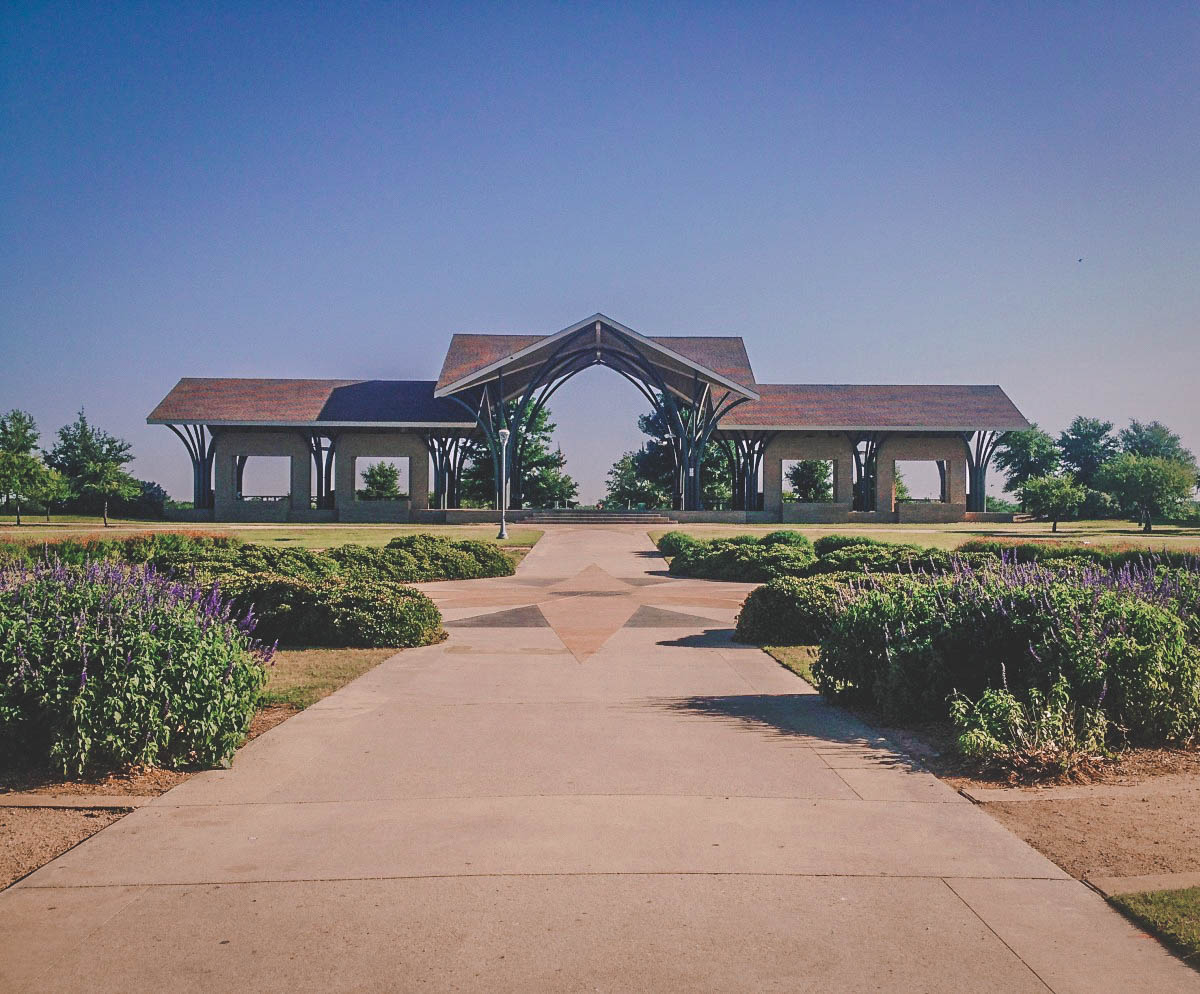 Visiting Frisco Commons Park is one of the top things to do in Frisco with kids.
At the start of the grounds is a large wooden playground, adorned with quotes by Einstein and other famous figures. Endless slides and winding bars and ramps.
Dig into the path and you'll see Veteran's Memorial, a big, black globe propped up by stone. The globe, a symbolic representation of how Frisco is part of a much bigger world, turns ever-so-slowly.
8 More Things To Do In Frisco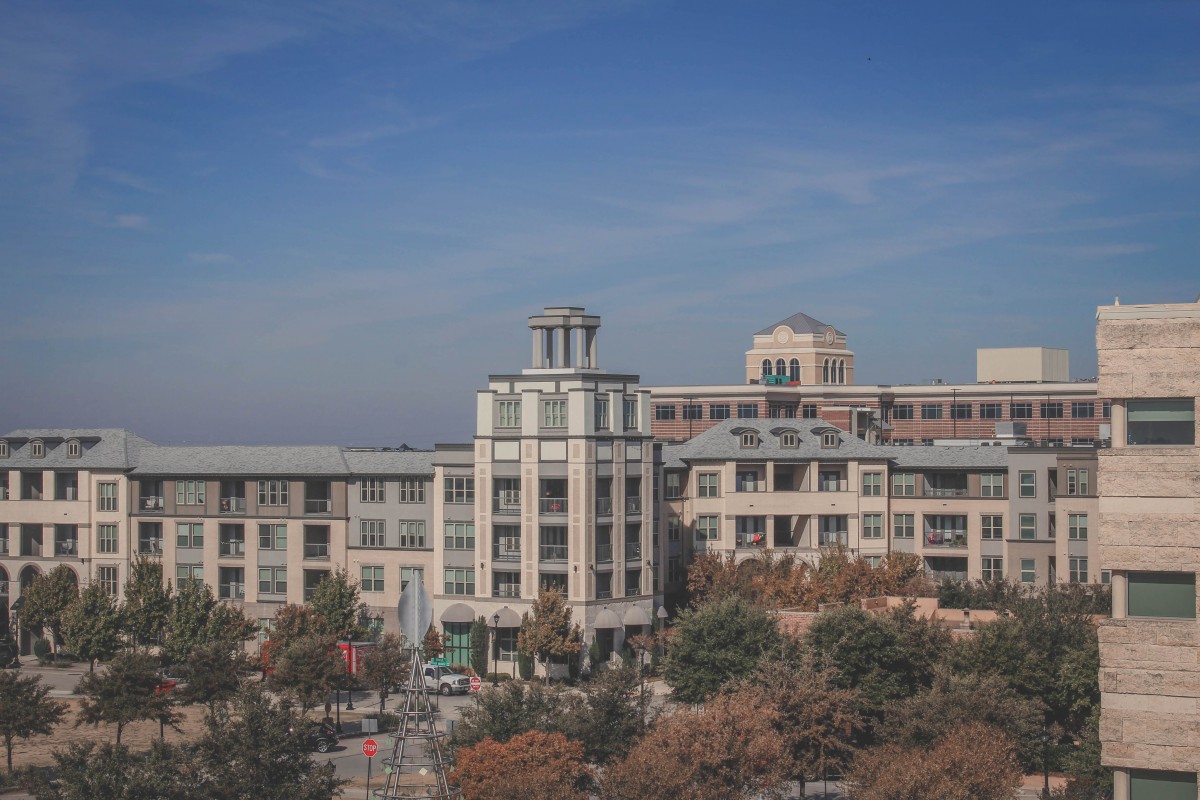 If you're looking for alternative things to do in Frisco, Texas, here are 8 more ideas:
Frisco Rail Yard: a food truck lot meets bar. It's a live music venue (on the weekends) that's hosted plenty of talented singers, including Maelyn Jarmon (Season 16 Voice winner). The food trucks change out often so there's always something new to try.
Sci-Tech Discovery Center: a hands-on science museum perfect for young kids (suggested for ages 3 to 5).
Global Peace Factory: Global Peace Factory is a hipster hangout that serves Buda juice and Italian sodas in addition to coffee.
Comerica Center: home of the Texas Legends, an NBA G League basketball team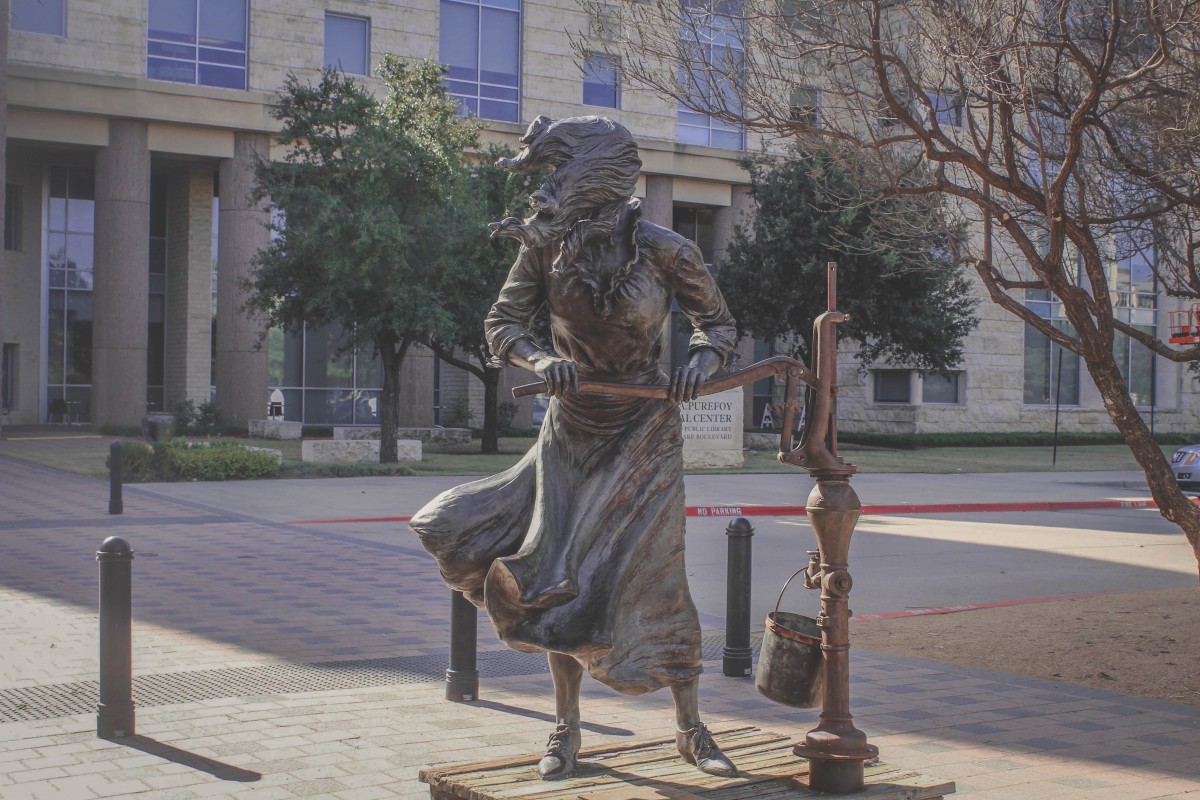 Frisco Fresh Market: a traditional take on the farmer's market experience
Zero Degrees: Asian Hispanic drink chain known for its Mangonadas (come early, the lines get l-o-n-g)
Fireworks Shows: because of all the sports events, fireworks shows are frequent in Frisco. I usually view them behind the Bank Of America on Preston Road.
Central Park Frisco: shaped like a Longhorn (visible from an aerial view), Central Park Frisco is a lush vibrant nature area known for its cattle drive art installation
Did you find this list of things to do in Frisco, Texas useful? Of course, this list is by no means comprehensive but if you live in the area (or have visited), I'd love for you to add some things to do in Frisco to the comments section below!