It's 7:30 on a Saturday and I should be traveling – after all, what are rainbow-colored skies and cotton candy swirls of clouds for, apart from setting the scene for a dreamy morning? Except it's not a dreamy morning – it's a dreary morning. The clouds are tinted with gray. Thunder rumbles. I'm living in a fantasy land where the sun is smiling. And I've clearly given up on the idea of finding things to do in Houston when it rains.
So I resort to watching Netflix while nestled in the hotel room bed instead.
"I agree it's only a somewhat romantic morning," you say (ever the optimist). "But you should still," you pause, and shut my laptop. "Stop binge-watching White Collar and get out there."
"But I'm about to find out," I protest as you clamp your hand over my mouth, gently nudging me towards the door. "I need to know who –
You press your finger to my lips. "It's okay, Anshula. You can catch up later." You remove my card from its slot in my purse and stuff a wad of cash in its place.
I throw my hands up in protest, but you've already pedaled my feet to the sidewalk. "Fine, I'll go. Why not? But on one condition – you're coming with me."
"And do what?"
"I don't know," I shrug. "Help me discover all the things to do in Houston when it rains."
Before The Rain Falls Down, Walk Outdoors In Hermann Park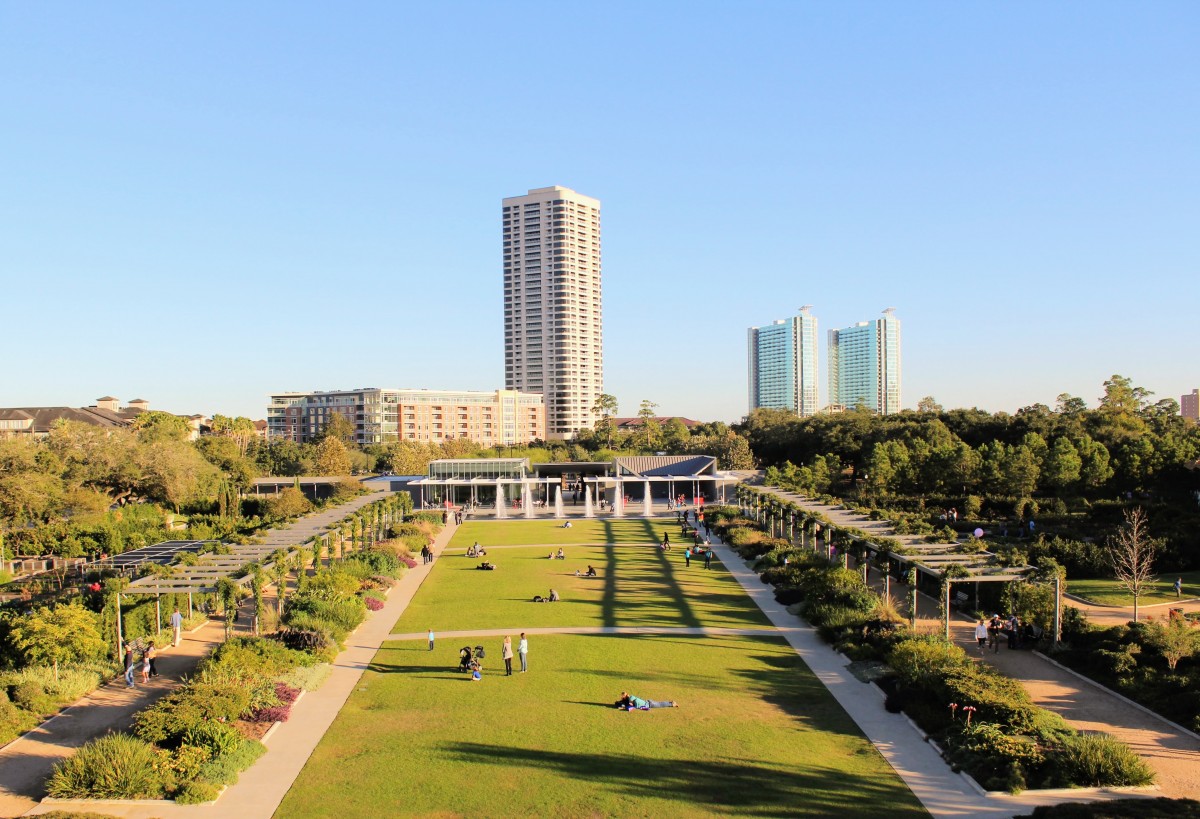 Ten seconds into visiting Hermann Park (and ten seconds far too long), I know I'm in love, but it's going to take me a little time to truly commit to the idea.
Being in love with Hermann Park means I need to see all of it through not-so-rose-coloured glasses. So I take off my pink-tinted shades and look at the natural filter – a bright and pastel-like green-hue clouding a smog-filled city.
Simply perfect.
Being in love with Hermann Park also means that for the next two hours, I'm obligated to walk the entirety of the park – all 445 acres – because I'm one of those crazy people who likes to go the extra mile (literally) to prove a point.
So we walk. And walk. And walk. Maybe cheat a little and drive. We check off the must-see spots within Hermann Park that we've already gushed over then mark the ones we need to go back to and fully explore.
Japanese Garden:

I can't believe a place this pretty is actually FREE in Texas (insert tears of joy).

Houston Zoo:

I've never seen rhinos in a zoo before so this experience was surreal. Bonus fact, the Houston Zoo works with organizations in Africa to protect white rhinos and stop poaching (I'm always a fan of zoos that engage in lots of conservation work.)

Golf Course:

Gosh, how did we end up here? Better question, why am I here? I'm terrible at golf.

Miller Outdoor Theatre:

A gorgeous FREE outdoor theater featuring stunning performances. It's clearly a local hotspot and draws a heavy crowd so check the show schedule and come early.

Houston Museum of Natural Science: I'm coming back. Enough said.
In Light Rain, Climb To The Top Of The Spiral Hill In McGovern Gardens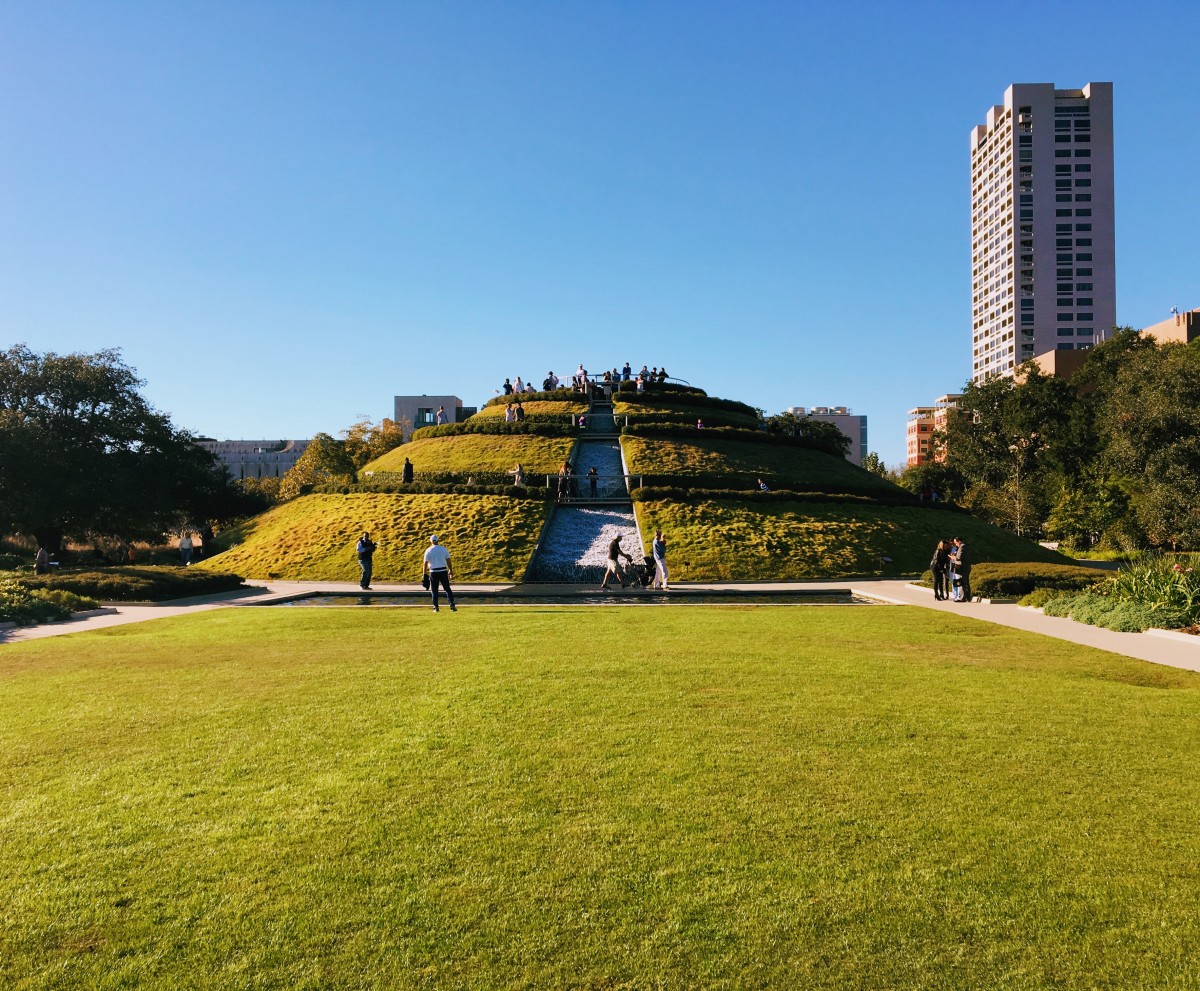 Two hours into visiting Hermann Park, we decide to search for the best views of the city. The Houston skyline, a cluster of tall, glassy buildings faded by smog, is easy to catch sight of along most major roads.
But today, we are searching for a slightly different view.
And I think we found it.
The spiral staircase in Hermann Park is a winding path etched into a hill. Climb to the top and you are surrounded by a cluster of people staring out into a grassy plain. A water cascade flows gently along the hill's side. The water clips off at the bottom and is surrounded by two shrub-lined paths. It's a pretty scene.
I feel like Gene Kelly right now – dancing in the rain, skipping through puddles, and twirling my umbrella without a care in the world.
I'm singin' in the rain. Just singin' in the rain. What a glorious feeling and I'm happy again.
The spiral staircase is located in McGovern Gardens. And while it is the main attraction, there are a lot of other flower-filled regions:
Arid Garden: The Arid Garden features a diversity of desert style plants. From thorny green succulents to vividly colored flowers.
Rose Garden: The Rose Garden is a simply romantic path of antique roses.
Pergola Walk: I feel like a princess as I strut down the gorgeous pathway blooming with flowers.
In Heavy Rain, Nerd Out At The Houston Museum Of Natural Science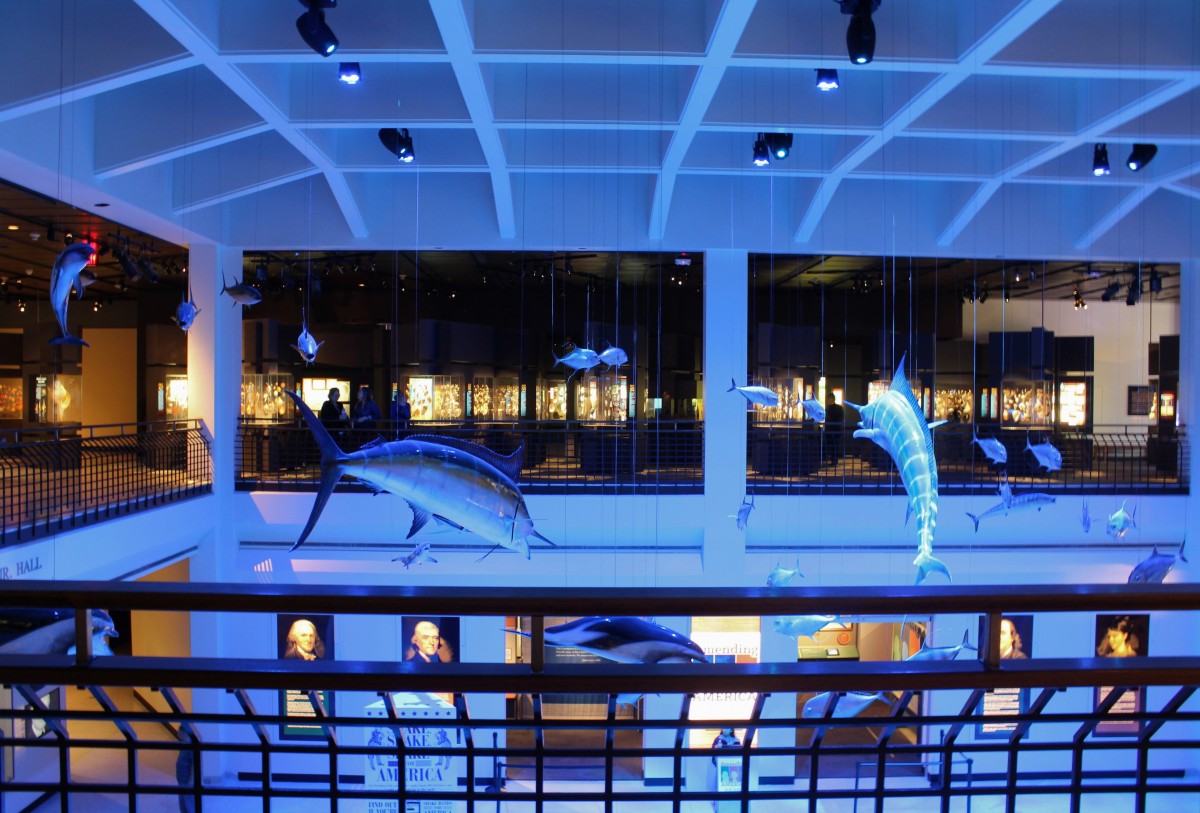 I'm a little nerdy…just a little.
Okay, maybe really nerdy.
So is it a surprise that I loved the Houston Museum of Natural Science? No.
The Houston Museum of Natural Science is a dream – the colors, the exhibits, the information are all tied together into immersive displays. We feel like we are there, right there, in the snapshot of time, earth, and space we are being shown.
Now, I'll be honest. The Houston Museum of Natural Science is expensive – a single adult ticket is $25.00.
But the Cabinet of Curiosities itself, Houston's interpretation of the Victorian-era concept of storing strange yet fascinating objects behind glass cases, makes this one of the best things to do in Houston when it rains. Animal skulls. Shells. A low-lit room. Open drawers. The Cabinet of Curiosities exhibit feels less like a museum and more like an antique store.
If you're still a little worried about the price, I highly suggest wiggling into one of these two options:
College students with an ID get away with a $10.00 discount (I totally took advantage of this).
The museum is FREE on Thursdays from 2:00 to 5:00 pm. While this may not be enough time to thoroughly see the whole museum, I think this option (if your trip is flexible) is absolutely worth it.
During A Storm, Dash Indoors Into The Houston Museum of Fine Arts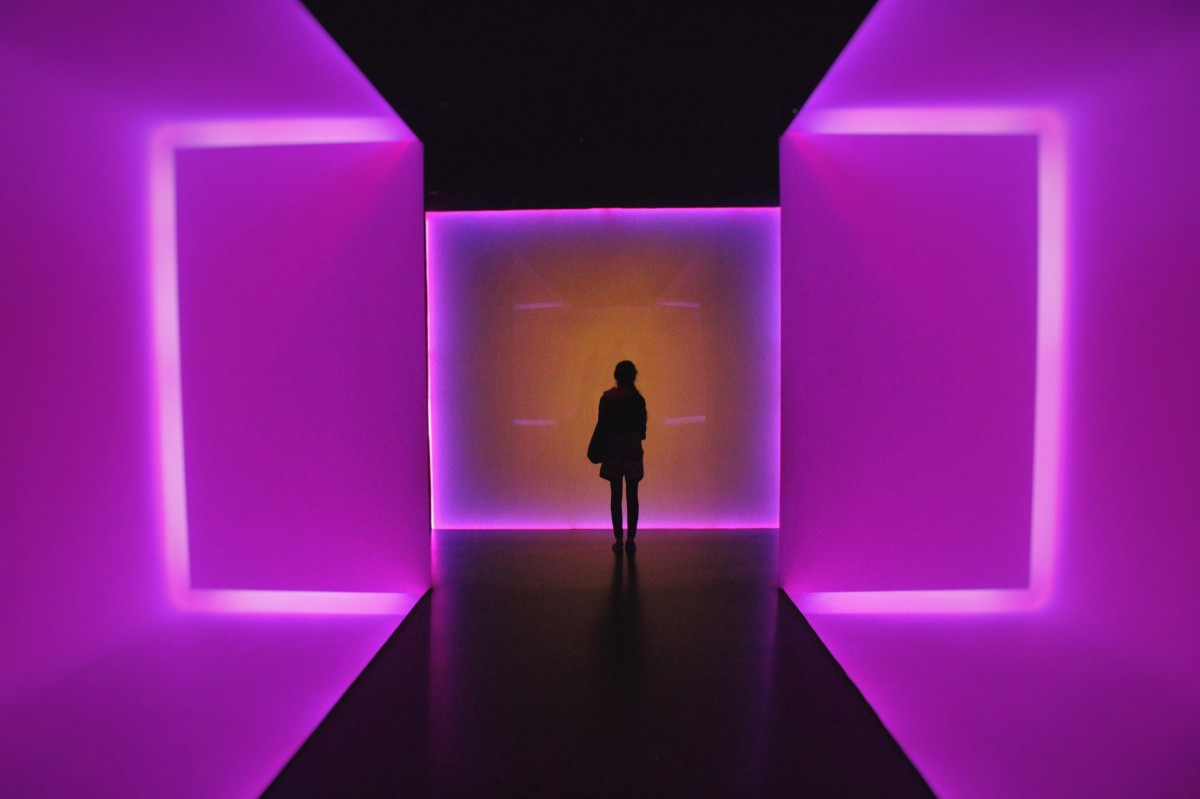 Amidst the lightning and thunder (both of which, I will admit to being terrified of), we dash into the Houston Museum of Fine Arts.
The Houston Museum of Fine Arts is a giant museum, mostly empty hallways and staircases. It isn't as packed as most of the other art museums we've visited in Texas and there doesn't seem to be much artwork on view. But part of the museum's beauty is the sparseness, which makes everything on display – the antiquities, the paintings, the modern art pieces – that much more meaningful.
Being an Instagram-obsessed millennial, I have to admit to loving the light tunnel a bit too much. The Light Inside, by artist James Turrell, is part-artwork and part-passageway. Neon lights illuminate within a small space that connects the Caroline Leiss Law Building with the Audrey Jone's Beck Building.
Snap. I take a picture as the hall shines a bright bubble-gum pink (though, it is officially "magenta"). Snap. I pose as the scene changes to blue. I adjust my camera to take yet another picture of the black-crimson contrast.
Ahem.
The guard is definitely judging me. Moving on to the next exhibit….
Travel Tip: The Houston Museum of Fine Arts is FREE if you have a Texas library card. I was trying to go for the student discount when I saw the sign at the front desk. And for once, I'm really glad I didn't clear out my purse pre-trip.
If It's Still Pouring, Shop Until You Drop At The Galleria Mall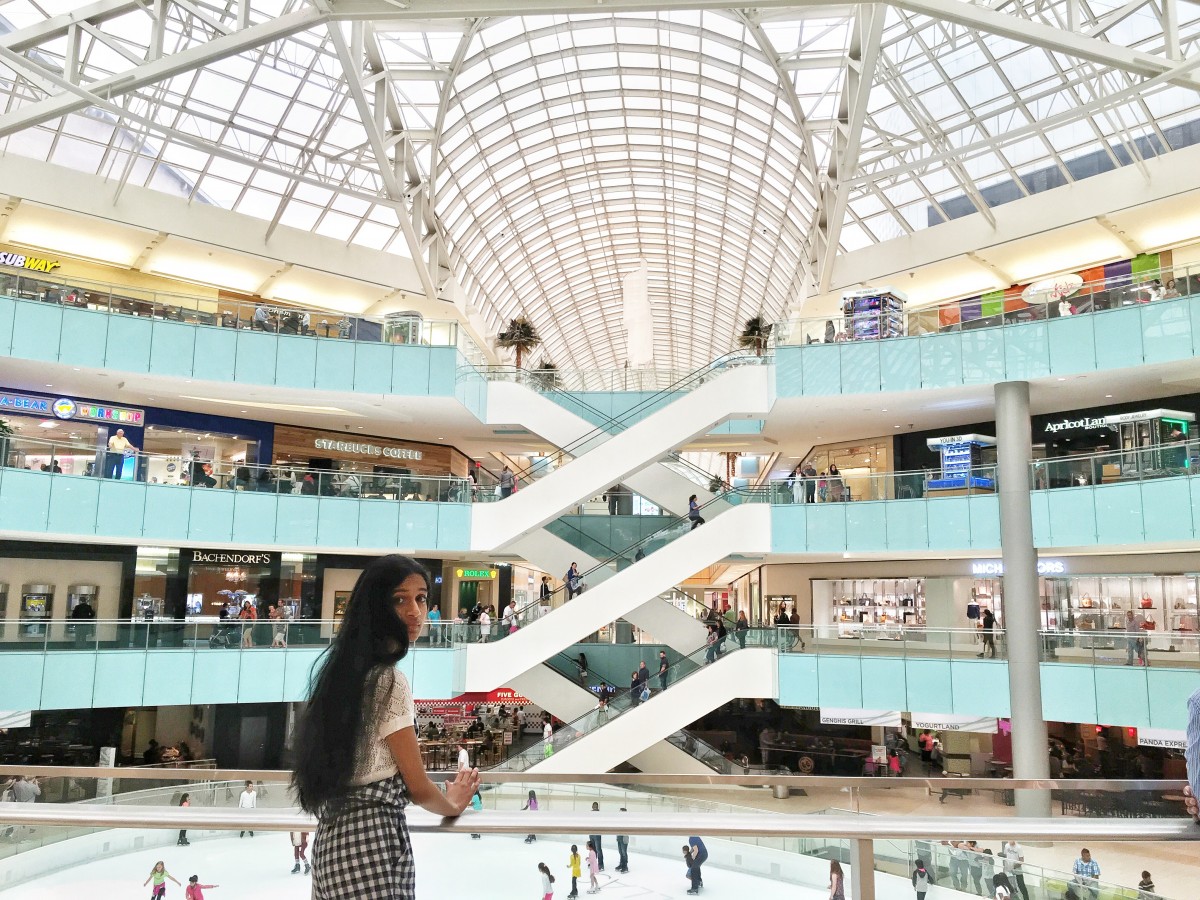 I'm a self-confessed window-shopaholic. I'm also a die-hard fan of places that are quintessentially Texas. So it's no surprise that the Galleria Mall in Houston satisfied all my shopping daydreams.
The Galleria is one of largest shopping malls in the USA. With over 370 stories, this ode to centralized consumerism (as I like to refer to malls) is designed after Italian favorite Galleria Vittorio Emanuele II.
Burberry. Chanel. Prada. Rolex. The Galleria hosts the oh-so-unaffordable shops that will push your wallet to tears. I found myself perusing Forever 21 and some of the clearance isles of the high-street fashion stores (because I'm cheap). But even if you aren't into shopping, the Galleria is still a gorgeous place to escape from the rain, grab some gelato, and put on your ice-skating shoes (yes, it has an indoor ice skating rink).
No Flooding? Head Down To Buffalo Bayou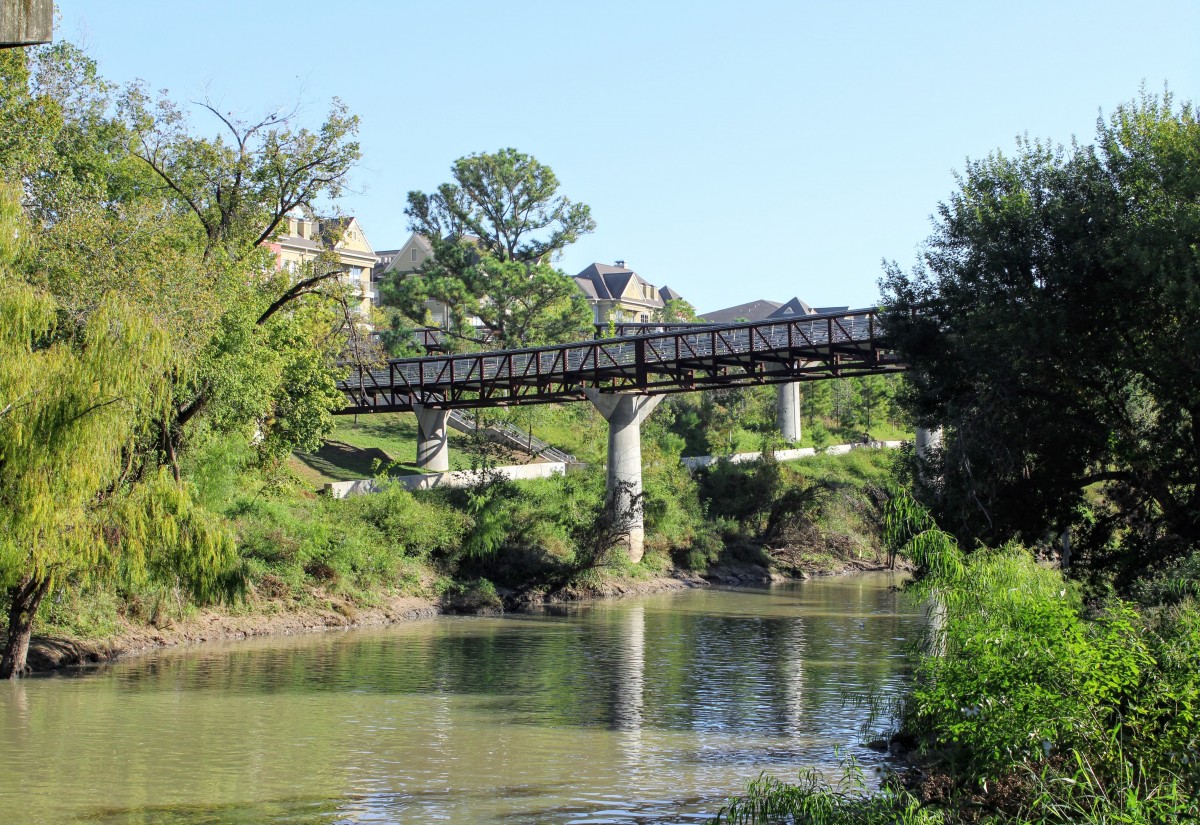 Now that the rain has subsided, we can head back outside. First stop, Buffalo Bayou.
Buffalo Bayou is a cozy, local park. Joggers race past, checking their watches as their soles click to a rhythmic pace. Dogs laze around the muddy paths.
In the hot summer heat, the Buffalo Bayou River is a little more shallow than usual. But with a sprinkle of rainfall, the water level rises into a gorgeous scene. The park, itself, is over a hundred acres. We could easily be here for a whole day – biking along the many trails and spreading out a picnic lunch.
But we've come at the right time.
The storm clouds have drifted apart and the sun is slowly sinking. I smile in anticipation because I know we're in for a treat. At sunset, Mexican Free-tailed bats soar in droves away from their nook under Waugh Bridge. It's an equally eery and beautiful sight.
Grab Some Dinner (If It Starts To Rain Again) Because Houston Is A Foodie's Delight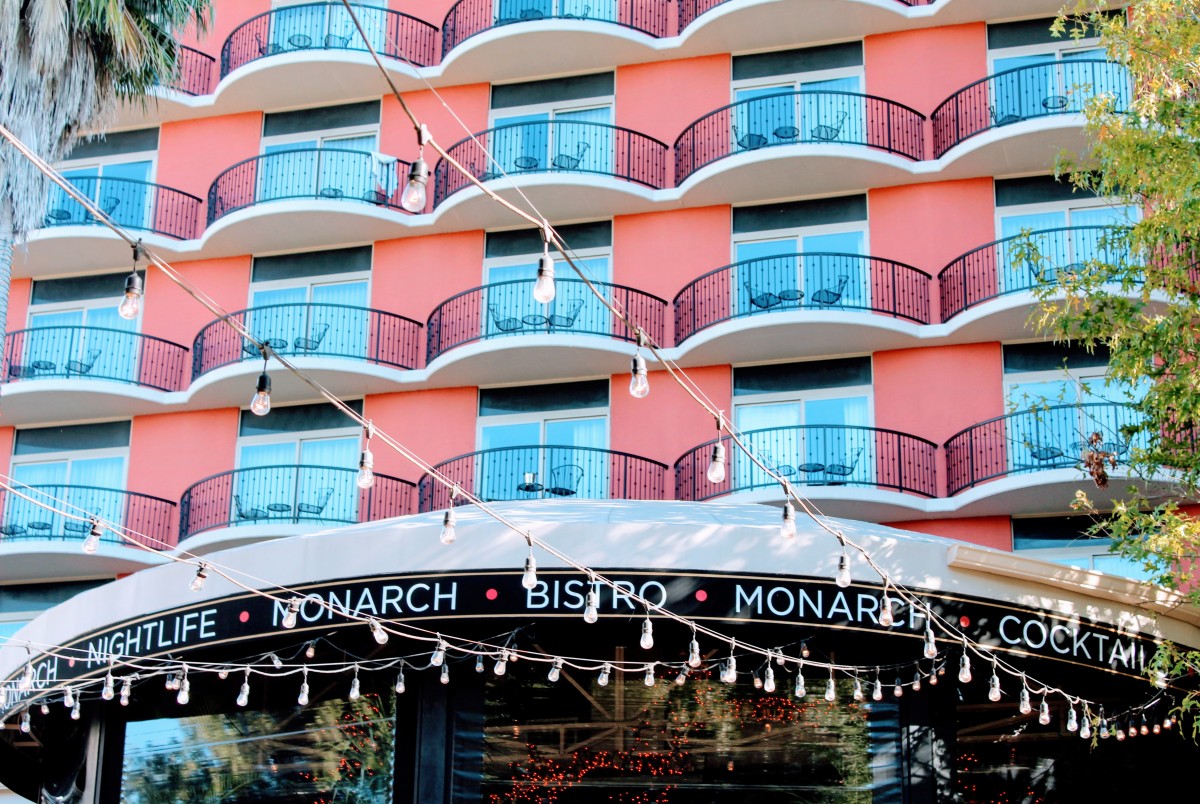 Houston, we have a problem.
There is too much good food in the city and not enough time to eat it all. Can I just take a moment to say Houston is an absolute foodie delight? The city's location, a deep dive in Texas, makes it a prime mix for all things southern – Tex-Mex, Cajun cooking, and good ol' fashioned barbecued meat. Sprinkle in a little Asian and Latin influence and we've got a culinary feast at our fingertips.
A few of my favourite Houston food stops include:
Corkscrew Barbecue: There's a huge line but trust me, the wait is worth it. After tasting the moist, juicy, flavour-packed meat, we're addicted. There's a hype train and we are completely on board.
Broke Ass Pizza – The college student in me loves the name of this local delight. Broke Ass Pizza serves organic, non-GMO healthy pizza alternatives. If you're vegan or vegetarian, I highly recommend this stop.
Nukkad Dhaba – This is a hole-in-the-wall, to-go style restaurant. It's not a typical first stop but a decent place to get away from the rain. Order the Butter Chicken. It's the most authentically-styled (and best) Indian dish you'll find in town.
Feel Like An Aeronautical Engineer At Mission Control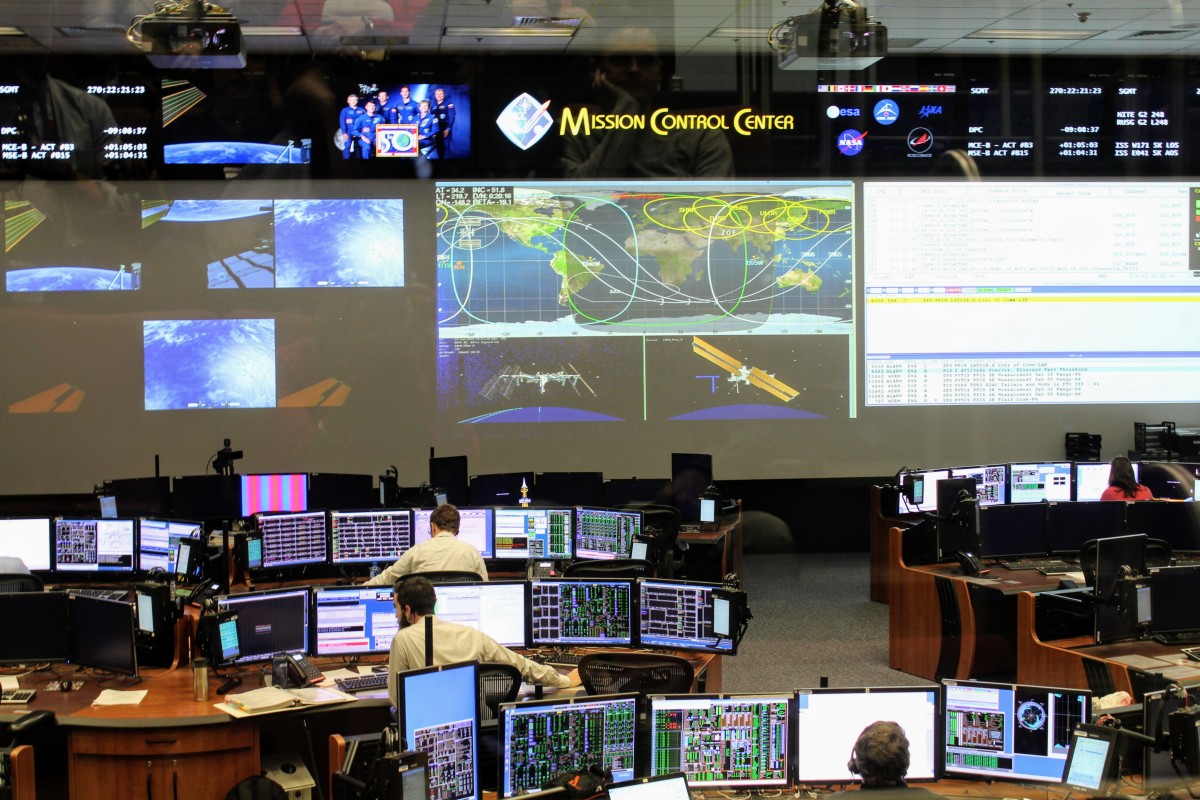 We're too late to catch a tour of the Johnson Space Center – maybe, tomorrow. I would have loved to show you Mission Control, fangirl over Apollo 13 during the ninety-minute tram ride, and marvel at all the rockets in Rocket Park.
Side note, after visiting the Kennedy Space Center in Florida, I was really hoping not to be let down during the Johnson Space Center tour.
Was I? Only because I played a comparison game.
If you've never been to the Kennedy Space Center or are an absolute space junkie, by all means, go. I definitely learned some new information that was very focused on the Houston-based space center.
In fact, go just to see the Mission Operations Control Room. I used to fantasize about working in NASA as a kid (doesn't everyone at some point?) so sitting behind the glass screen, watching the engineers at work, felt like a surreal experience.
That being said: I did like Kennedy Space Center much better. Unfortunately, comparing the two ultimately led to disappointment in a scenario where I shouldn't have had even a twinge of regret. I REALLY wish I stuck by my mantra of "go without expectations" because I know my experience could have been so much better.
Three things to note:
The Johnson Space Center is worth the price tag. It's family-friendly and the tour doesn't feel long.
Take the 90-minute tour: after all, this is where you get to see the Mission Operations Control Room.
Strolling through Rocket Park is an experience you will never forget. Trust me, your inner geek will freak out when you see the rockets up close.
Spot Dolphins During A Visit To Kemah Boardwalk.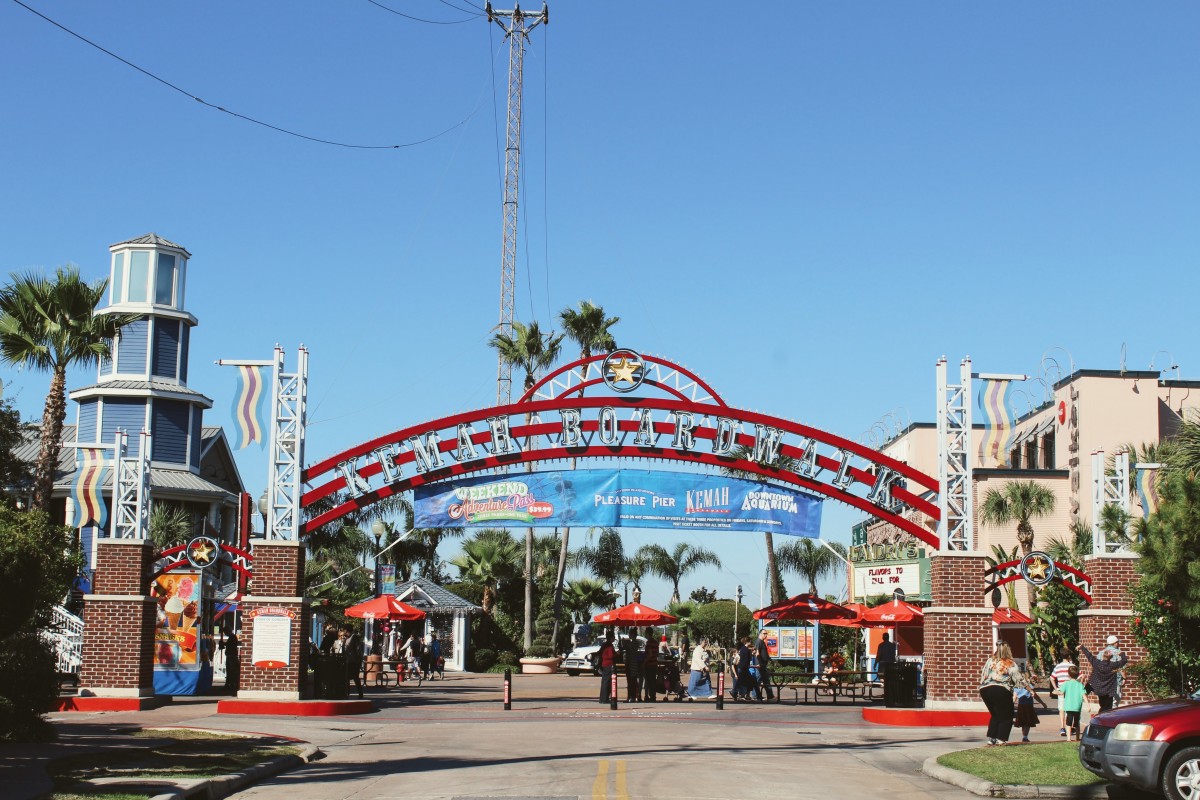 Kemah Boardwalk is a theme park in the Houston area. Kemah has a rep as a tourist trap. And I can't disagree. To sum up: the rides aren't great, the restaurants are overpriced, and it's probably the most for fun for small kids.
Would I still recommend going? Absolutely.
I'll let you in on a secret – the views at Kemah Boardwalk are amazing. The bright blue water canvases a serene scene. And if you look closely enough, you catch a glimpse of gray dolphins in the distance.
Things to know about Kemah Boardwalk before you go:
Parking is free
Admission is free (but you have to get a day pass for rides or pay per ride)
The boardwalk gets really crowded in the summer and on weekends.
P.S. I also visited The Downtown Aquarium owned by Landry's during my Houston trip. I have to say I was quite disappointed with the way the Aquarium was set up. Personally, I felt like white tigers shouldn't be trapped indoors in a small space. In fact, watching them pace back and forth within a room tinier than a college dorm made my stomach churn. I try to travel responsibly but after visiting the Downtown Aquarium, I couldn't shake the feeling that I made a complete mistake.
Take Advantage Of An Empty Galveston Beach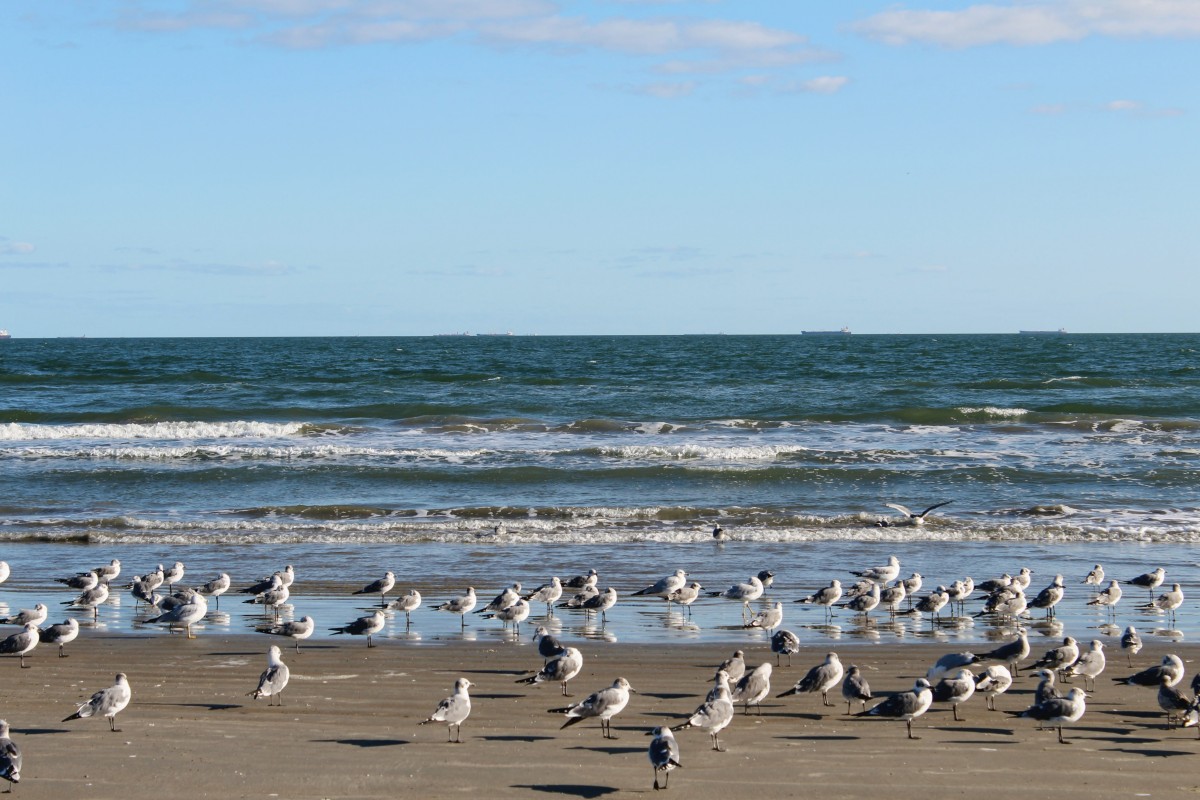 When it rains, most people skip Galveston.
I get it. The air becomes hot and sticky. The water isn't the best for hopping around in. But Galveston has a few drive-up beaches. So we take the car, steer it onto the sand, and listen to the music while watching the waves dance to the rain.
I pull out a bottle of water from the cooler.
The windshield wipers skate across the glass.
"I think we found a few things to do in Houston when it rains," I say, handing you a bottle. "Cheers."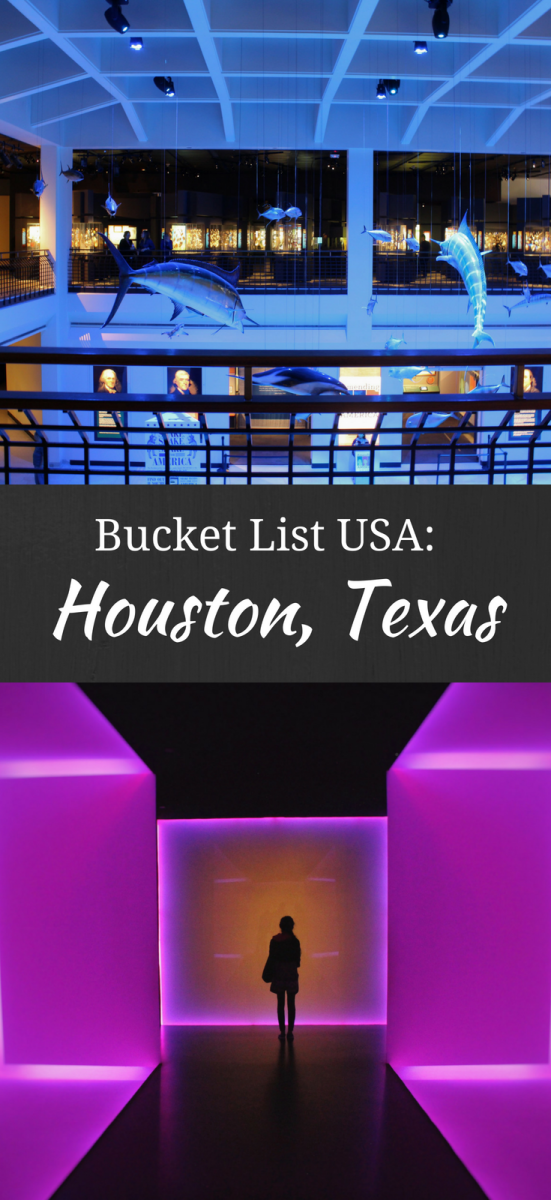 Disclaimer: This article describes things to do in Houston when it rains lightly. Please, do not go to outdoor locations during a severe thunderstorm or when there is a flash flood warning. Check road conditions. If road conditions are bad, please stay in your hotel.
Did you enjoy this post on things to do in Houston when it rains? Do you have any responsible travel tips? Let me know in the comments below! Do you have any other suggestion! I'd love to hear from you.