your guide to Japantown, San Jose
Japantown is one of San Jose's big little secrets. Until a few years ago, I didn't know it existed until one of my best friends moved there. A few years after that, I found myself working just on the border of the district at The Dancing Cat, a nonprofit cat rescue and San Jose's first cat lounge.
Also known as J-town, Japantown is a historical area north of downtown San Jose, and while it has changed over the years, it's a hub of Japanese culture. With a combination of residential neighborhoods and small businesses from Japanese restaurants to unique gift shops, there's something for everyone.
On my most recent visit, I spent the entire day exploring and couldn't get enough.
Disclosure: Heads up, this post contains some affiliate links, which means I may get a commission if you make a purchase. Don't feel pressured to buy anything. I still love that you're here, reading my content (side note: I'd probably suggest getting a coffee or tea first though because my blog posts tend to be long). To find out more, you can read our full affiliate disclosure right here.
Brief History Of Japantown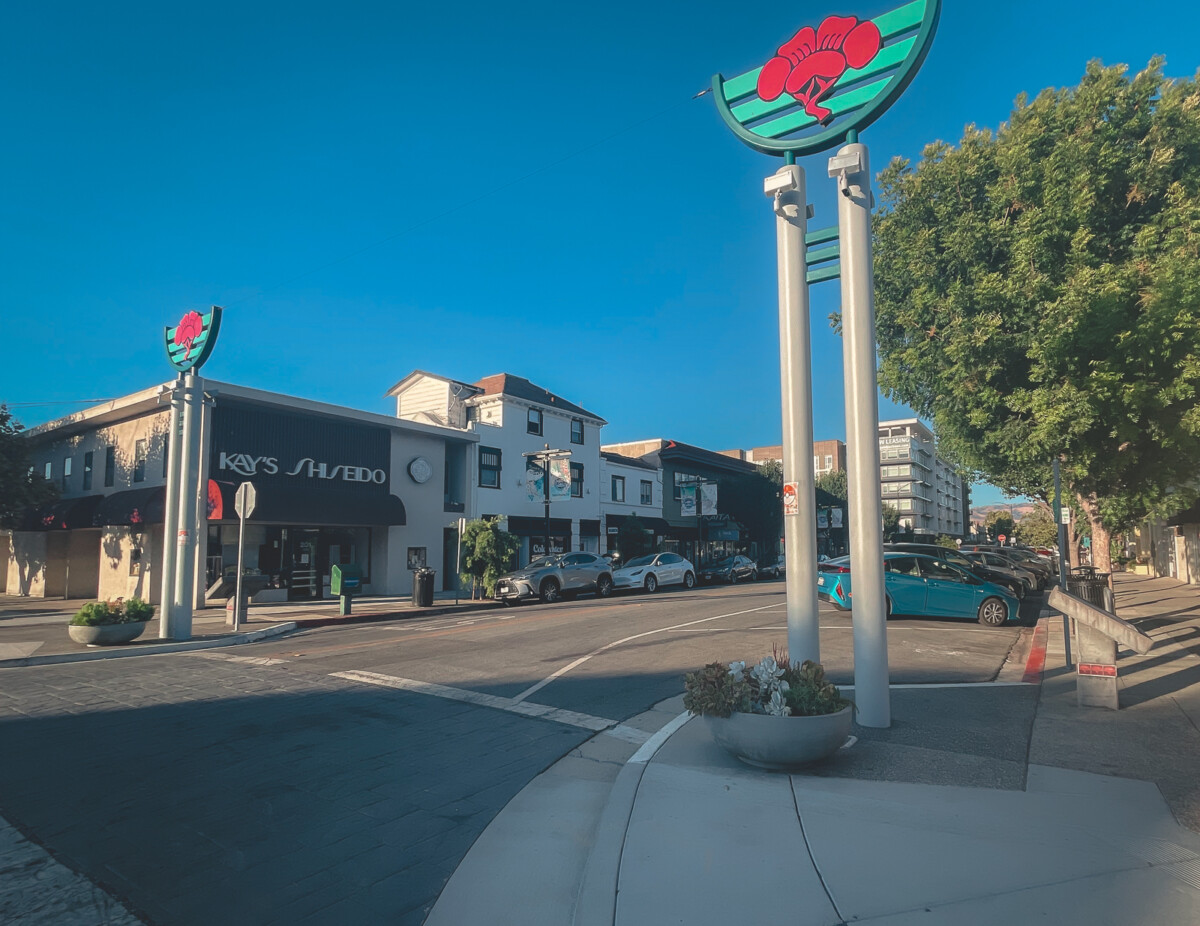 Japantown's roots trace back to the landscape of Santa Clara Valley. First-generation Japanese immigrants came to work on the farms and fields and took comfort near San Jose's Chinatown, where Heinlenville's homes, shops, and restaurants shielded them from swelling anti-Asian prejudice [source].
Japantown grew in the 1900s and more in the 1920s. In 1931, San Jose's Chinatown became a casualty of the Great Depression and anti-Chinese actions, and Japantown became San Jose's predominantly Asian community [source].
But just over a decade later, a national order forced Japanese residents (including those who were US citizens) to relocate to internment camps or leave the Bay Area entirely.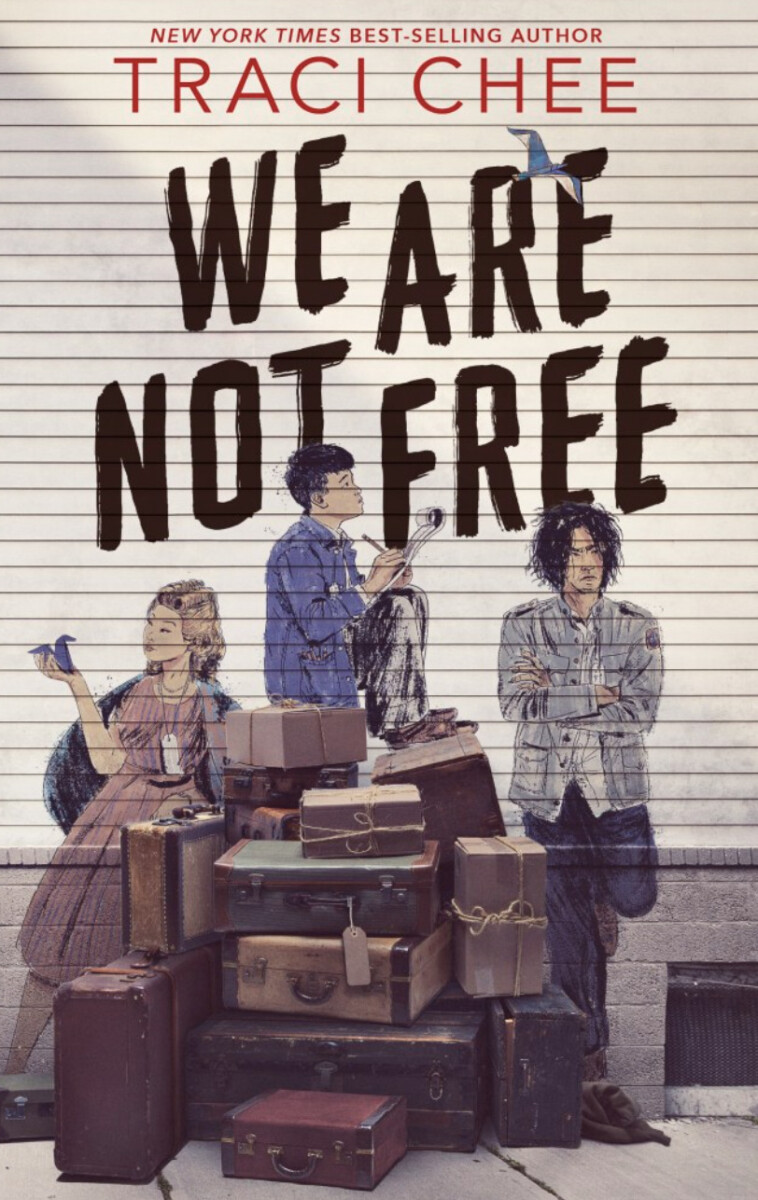 book rec
Set in Japantown, San Francisco, Traci Chee's heartbreaking novel follows a group of second-generation Japanese American citizens whose lives are upended by U.S.'s mass incarcerations during World War II.
Japanese Americans eventually returned to San Jose in 1945, and although the population nearly doubled by the 1950s, growth afterward took a different pace. But eventually, Japantown, the neighborhood, was revitalized and preserved, becoming the historic district it is today.
Side Note: There are only three Japantowns left in the United States. All three are in California, one in San Jose and the others in San Francisco and Los Angeles.
Japantown, San Jose Travel Guide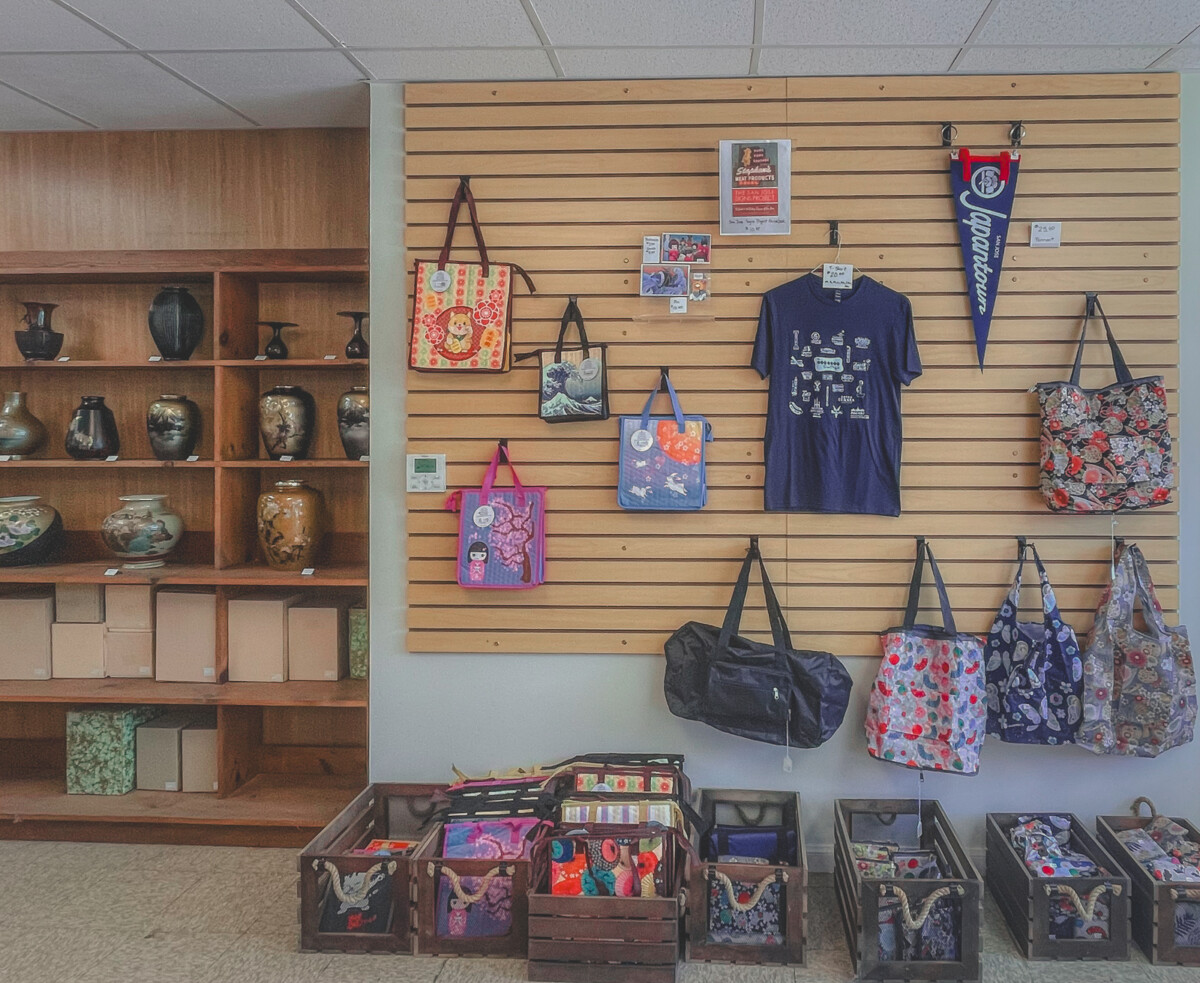 About
Upon driving or walking into Japantown, there's not necessarily anything abruptly announcing you've arrived. The shift into San Jose's Japanese neighborhood is more subtle, and the crowd who visit the area are diverse. The murals could clue you in (as well as spotting a Japanese restaurant). But present-day Japantown welcomes many communities; it feels inclusive.
Best Time To Visit
Whether it's a Thursday evening in late spring or summer for the Gordon Biersch Night Market or a Sunday morning to check out the weekly farmer's market, there's no wrong time to visit.
Festivals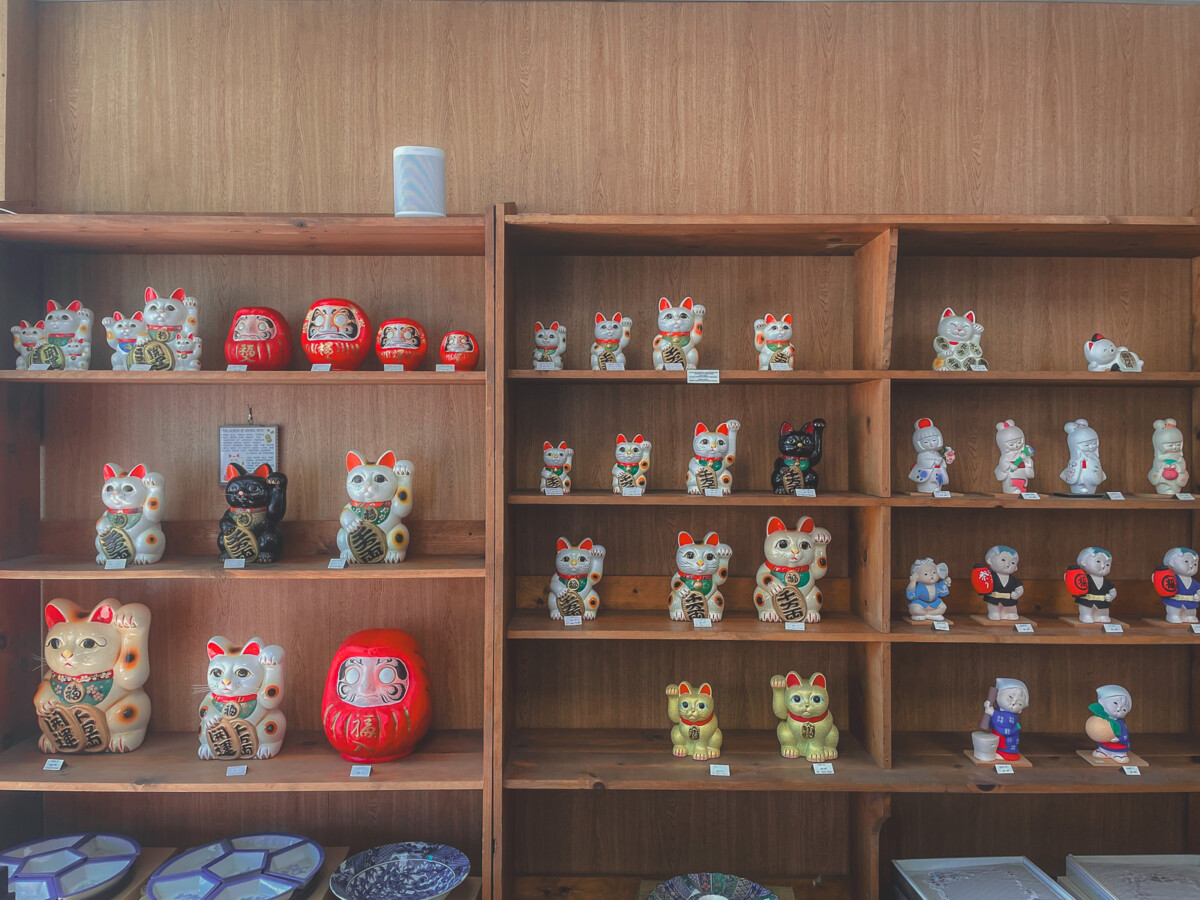 Japantown hosts festivals throughout the year, the most popular being the two-day Obon Festival, where the community commemorates ancestors' spirits. Activities include a beginning Buddhism class, food booths, music, and games.
Nikkei Matsuri, an event celebrating Japanese culture through art, performances, and food, also draws large crowds.
And San Jose's annual Sake Walk sees locals explore the community while sampling sake.
Where To Eat
There's no shortage of places to stop for a bite to eat in Japantown. Start at Roy's Station for coffee or tea. For Japanese cuisine, I love Sushi Maru and Minato, featured in Anthony Bourdain's No Reservations. Established in 1957, this family-owned restaurant is a terrific choice for lunch specials or dinner with excellent sushi rolls, bento box combinations, and superior service.
My friend who used to live in Japantown frequented Hukilau for Hawaiian fare, where customers love the Loco Moco, white rice topped with ground beef (or pork), eggs, and brown gravy. For more Japanese food, there's Gombei, where its simple, spacious interior with lots of track pendant lighting lets the food be the star, including its croquettes (mashed potatoes coated in panko crumbs fried until golden brown).
You could also check out Santo Market, a full-service grocery market featuring Japanese, Chinese, and Hawaiian groceries and sandwiches. Don't miss their fresh strawberry mochi Tuesdays and Saturdays which sells out fast!
Travel Tip: Except for Roy's, most restaurants in Japantown do not offer outdoor seating! Many do offer lunch specials, so you'll want to try parking right outside (at one of the nearby paid metered spots).
7 Things To Do In Japantown In One Day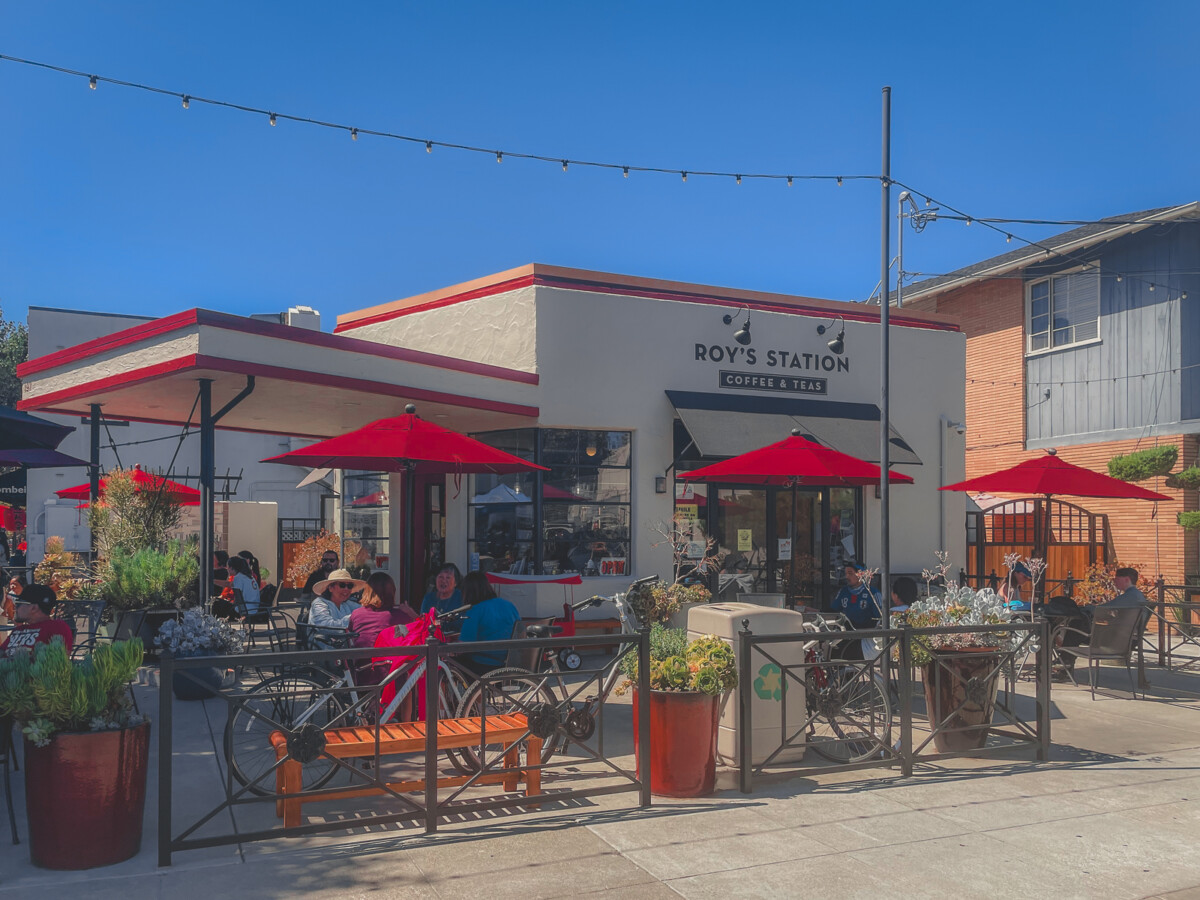 Roy's Station Coffee And Tea
Begin your trek through Japantown with coffee or tea at Roy's Station. Roy's current architecture, a converted Mobil gas station, lies on a busy corner. In 2009, the space switched from serving gas to morning fuel, like coffee (try the Carmelito), tea, and pastries. The cafe is now run by Roy's family (Roy's granddaughter was behind the counter on my recent visit). The inside is small, with several tables and chairs, but the outdoor area is spacious and welcoming, with plenty of red umbrellas for shade. It's a popular spot and a great place to meet up with friends and family.
Hidden Histories
A visionary concept, Hidden Histories is a community art project and self-guided art tour (follow the tips in this guide for the best experience) partnered with the Japanese American Museum of San Jose. Once the map and AR-vos app are downloaded, you can view augmented reality art around Japantown, including the museum, Roy's Station, and Kogura. It's an interactive way to learn more about important San Jose achievements and the evolution of Japantown.
Lunch At Sushi Maru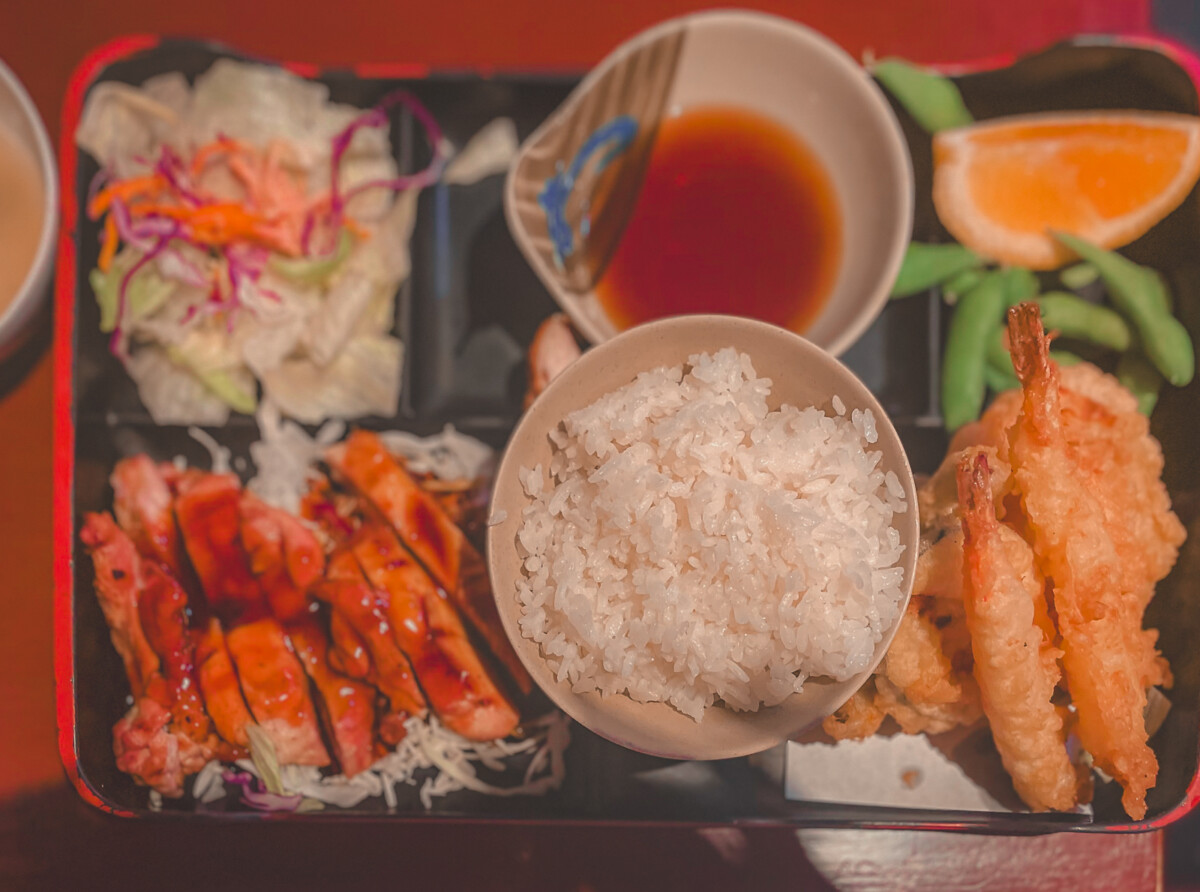 It was a full house and an hour before closing between lunch and dinner when I stopped by Sushi Maru for a midday meal, grabbing the last available table. I opted for the delicious combination bento with teriyaki chicken and tempura shrimp and vegetables. Sushi Maru also had a great selection of rolls, like the Diego Roll featuring spicy tuna, jalapeño, and cream cheese, seared salmon, fried sweet potato, unagi sauce, and spicy mayo. A wooden counter surrounds the sushi boat area, with the chefs behind it consistently putting out new items.
See The Murals
Japantown murals are scattered about. By wandering in the heart of the district on Jackson, you'll spot a few large ones in a short distance, taking over full walls of buildings. I also spotted one on the city's electrical maintenance boxes; the murals offer vibrancy as well as a personal touch for both locals and tourists.
Japanese American Museum Of San Jose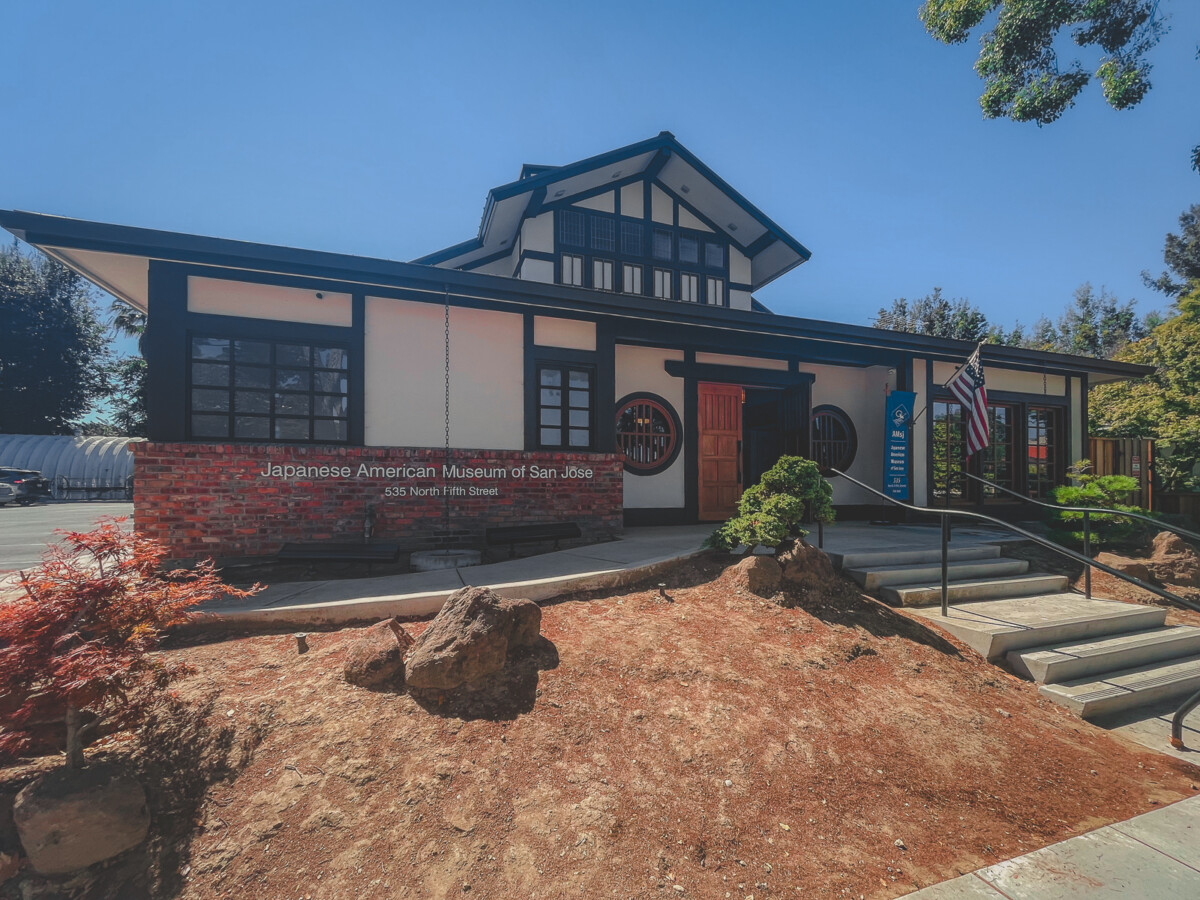 The Japanese American Museum Of San Jose educates on Japanese American art, history, and culture. This small museum takes visitors through the chronological history of Japanese immigration from 1886 to the 1950s, emphasizing San Jose and Santa Clara County and further explaining how Japantown came to be. There's much to see here, from photos showing the timeline of events to artwork illustrating Japantown decades ago. A heartbreaking luggage display symbolizes the time when Japanese people were forced to relocate to concentration camps. And the Barracks Room, detailed down to creaking floors, depicts how Japanese Americans lived in tiny dim spaces at Tule Lake camp.
Travel Tip: Don't skip the outdoor agricultural equipment exhibit, which shares how Japanese Americans farmed while sharecropping as they were not allowed to own land and had to rent farmland they wished to farm on.
Gordon Biersch Night Market
The popular Gordon Biersch Night Market is over this season but is sure to be back, just completing its sixth year. Occurring Thursdays from 5-9 p.m., this free neighborhood event features food trucks, craft beer, musical performances, games, and local artist booths. It does get very crowded and loud but has a chill vibe. Family-friendly with a play area for kids, the Gordon Biersch Night Market is also a great event to meet up with friends instead of a typical Bay Area happy hour.
Travel Tip: If possible, take public transportation or a ride share service as parking is very limited.
7 Bamboo
What is 7 Bamboo? Is it a dive bar, a lounge, or a hip karaoke spot? It's all these things, plus a great place for sake happy hour and hanging out with co-workers, friends and family, or your spouse. 7 Bamboo is fairly dark inside, but the stage area features bright lighting to bring out your superstar personality. First come, first serve seating with plenty of standing room.
Travel Tip: 7 Bamboo's dress code is strict: no sweats, no jerseys, no baggy pants, no undershirts, no baseball, nor knit caps nor beanies. Purses, clutches, and crossbags must measure less than 10"x10" inches.
Shopping In Japantown San Jose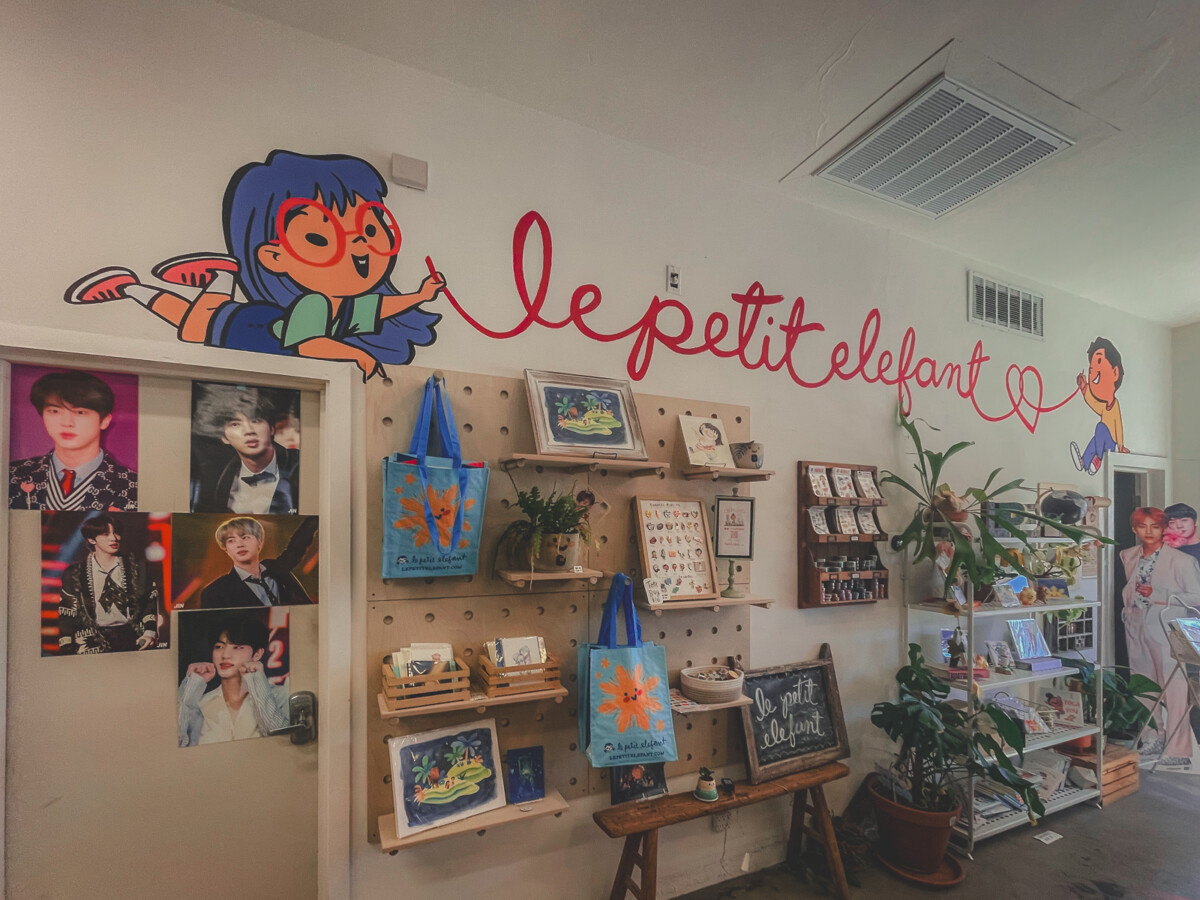 Shopping in Japantown is fun! If you want to bring home a momento of your day in J-town, you're sure to find a treasure when checking out these cool stores:
Shuei-do Manju Shop: Also known for its butter and peanut butter mochi, this small Japanese pastry shop is one of the last places to find fresh Manju, a Japanese confection.
Kogura Co: This long-standing gift store since 1928 is family-run and sells everything from tote bags to vases to Japanese-inspired cookbooks to origami.
A Petite Elephant: A trendy J-pop (think BTS) stationary store also offering animal-style backpacks, keychains, notebooks, and postcards.
Is Japantown In San Jose Worth Visiting?
If you love exploring new places, enjoy learning about other cultures, and long to try new things, you'll immensely enjoy all that Japantown has to offer. Japantown offers San Jose locals and tourists alike one-of-a-kind restaurants, eclectic shops, and year-round festivals and events that's almost guaranteed to mean that your first visit won't be your last.

What are your favorite places in Japantown San Jose? Let us know in the comments below! We're always looking for new recs!