best things to do in McKinney, Texas
The grass is always greener on the other side. As we drive into McKinney from a dull, gray Dallas suburb (that looks about as soulless as Privet Drive), I note that this is actually true. McKinney is greener. The trees – taller, thicker – look more mature. The grass, avocado green, spreads further and wider.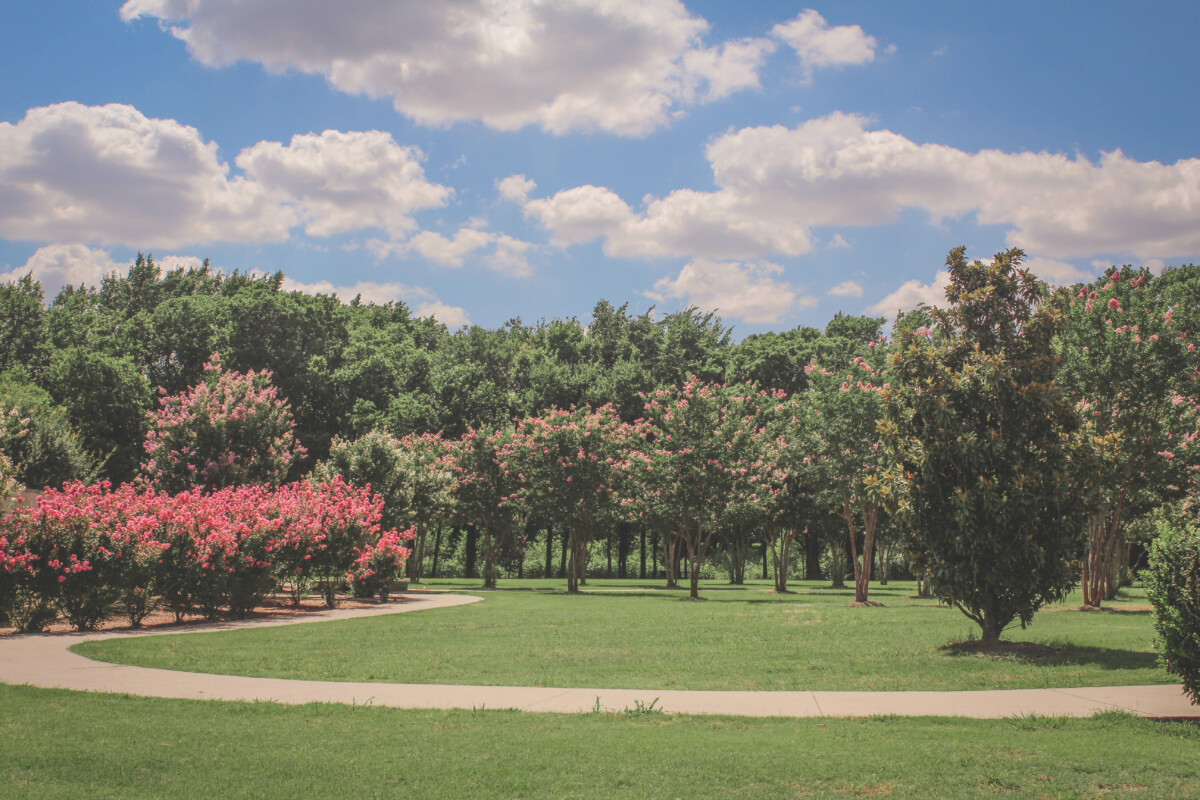 Although the population of McKinney rivals Frisco and Allen, McKinney has managed to maintain pockets of small-town charm. You'll find family-friendly parks, cute shops by the dozen, historic museums, and a big Texas secret (I'll let you in on it in a bit).
Here are Passport To Eden's top picks for the best things to do in McKinney, Texas!
World Collection Park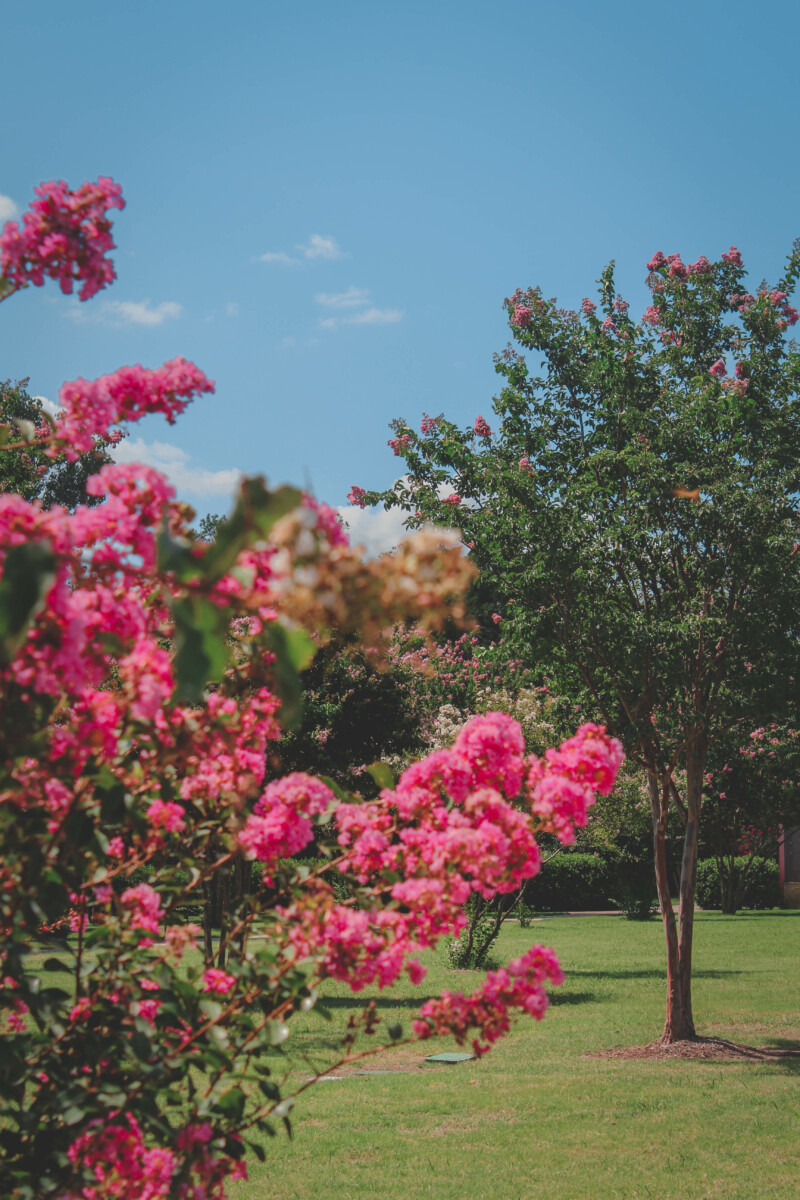 World Collection Park is one of my favorite McKinney attractions. I love visiting on peak summer mornings when the skies are blue and the sun is cool.
Once you stroll past the entrance, you'll meet a small, concrete path flanked by trees and grass. The walkway slices through a grid of Crape Myrtles, World Collection Park's pretty-in-pink highlight.
In fact, most of World Collection Park's seven-acre space is dedicated to Crape Myrtles. Here's why: in 1991, Neil Sperry, a kind-eyed radio host and horticulturist, had an idea. Sperry wanted McKinney's relationship with Crape Myrtles to match Tyler's relationship with azaleas. I mean, why not? Crape Myrtles are gorgeous, rouged plants. They are undeniably Southern, full of charm and grace.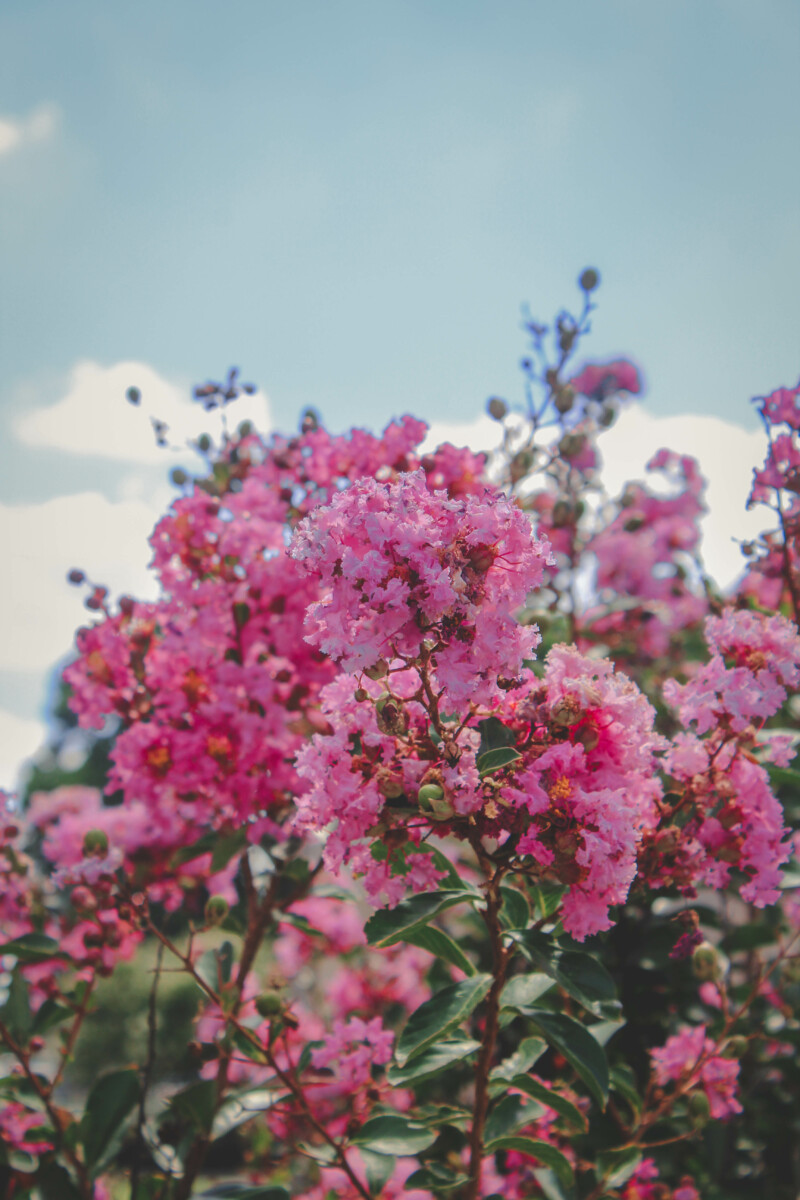 The concept was put into motion. And after a lot of hard work and heavy labor, the project paid off: in 2014, The Texas State House of Representatives declared McKinney to be "America's Crape Myrtle City." It really is.
Today, there are tens of thousands of Crape Myrtles in McKinney. If you can, take a driving tour to see them all. And if you're short on time, head straight to World Collection Park, a concentration of myrtles rounded up into one serene, Studio Ghibli-like scene.
Heard Natural Science Museum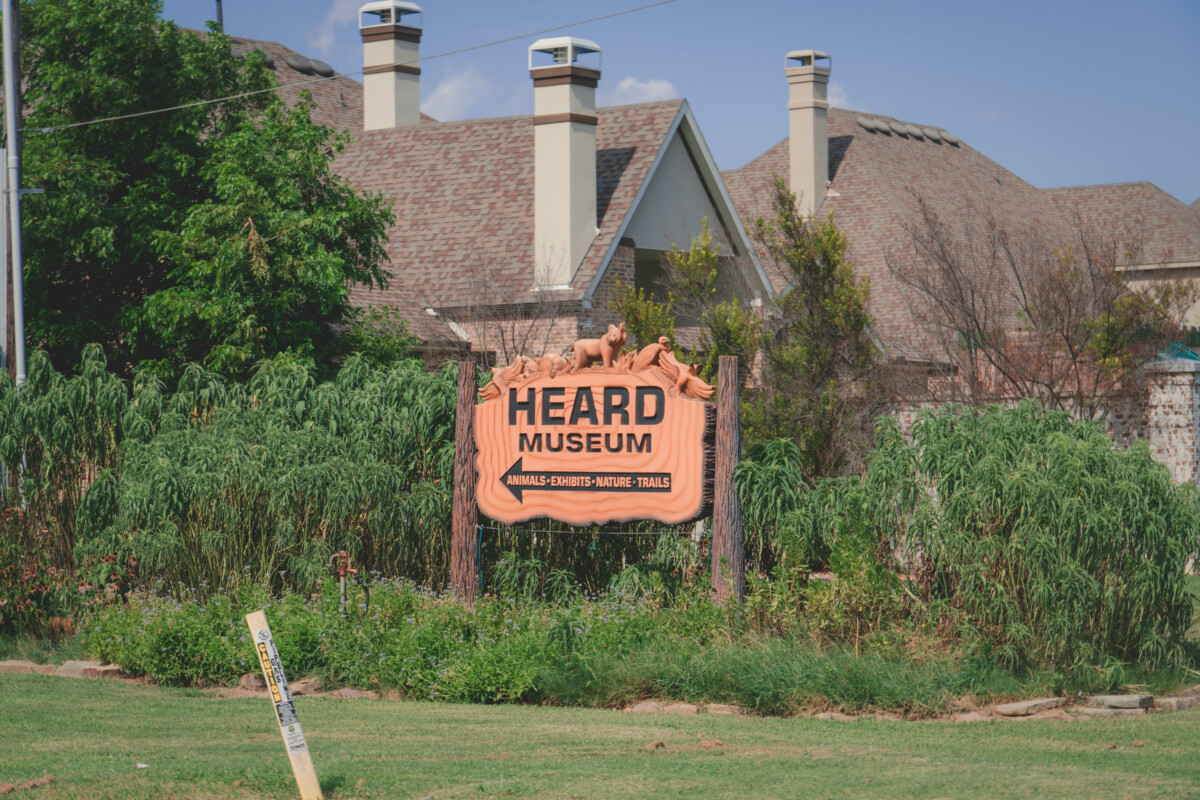 Heard Natural Science Museum And Wildlife Sanctuary is one of the best things to do in McKinney. Scratch that, it's one of the best things to do in DFW. If you're looking for kid-friendly attractions in the metroplex, Heard is your answer.
Heard is many attractions rolled into one. Permanent and seasonal exhibits reside indoors. A vibrant network of trails rest outside. The exhibits are deliberately educational. You'll find information about Texas Nessie, Tootsie, and Peanut (don't worry, I giggled at the names too. the latter are 34 million-year-old tortoise fossils – who would have guessed?).
Officially, Heard is a science museum but in a way, it embraces Collin's history through its showcase of rocks, minerals, and fossils. And the hikes, which dip into a 289-acre expanse, are my favorite part. Most of the trails are easy. Start with the just-shy-of-one-mile Wood Duck Trail, one of the longer paths onsite. Wood Duck Trail curls around a small wetland area. You'll see ducks and geese floating on marbled green waters.
To be honest, I love that a place like Heard exists in McKinney. Whenever I drive through the suburbs and see the chaos of cranes, cones, and construction, it's nice to remember a little sylvan plot nested behind stucco and brick and wood.
McKinney Farmers Market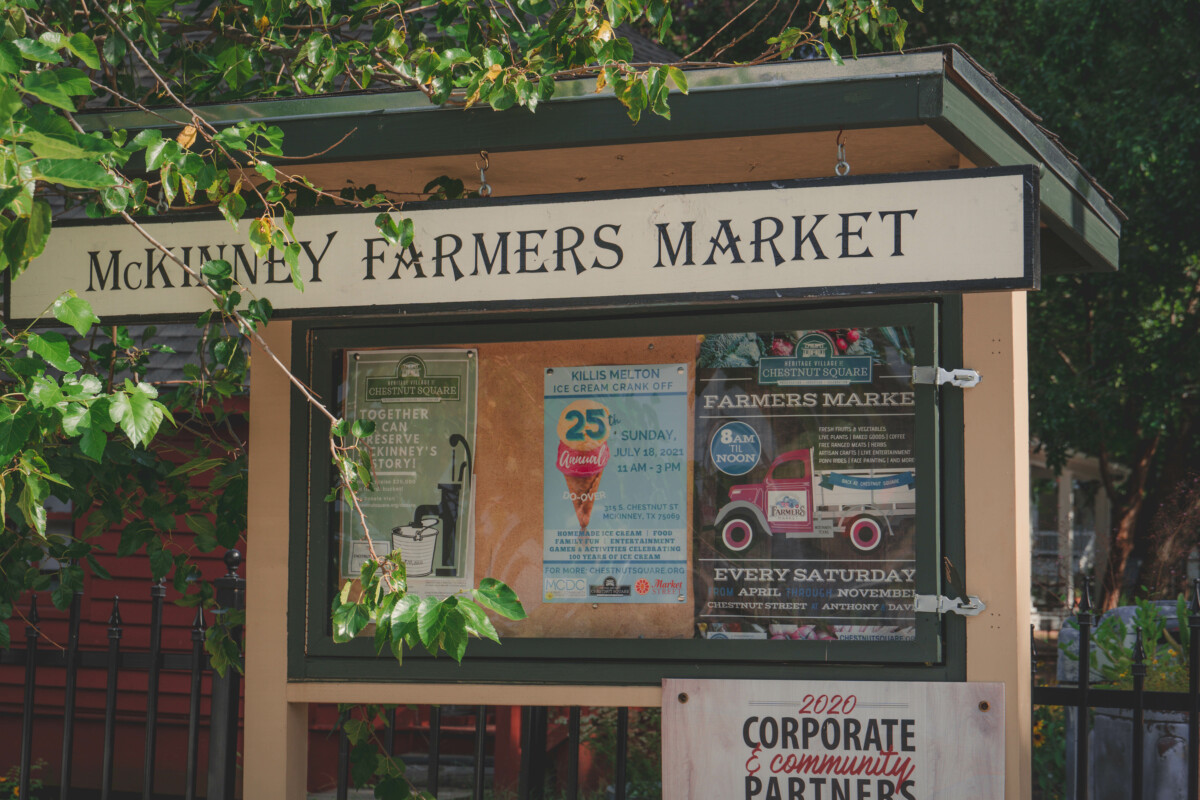 Like most local farmers markets, McKinney Farmers Market offers a mix of arts and crafts and local honeys and big cuts of meat. It's a year-round, Saturday staple. In the winter, the produce selection seems slim and small; scented soaps and waxy candles replace mid-day bites. But it's important to remember that everything here is seasonal. In the summertime, McKinney Farmers Market's stalls rack up more fresh goods, making it the place to be for a local grocery spree.
Chestnut Square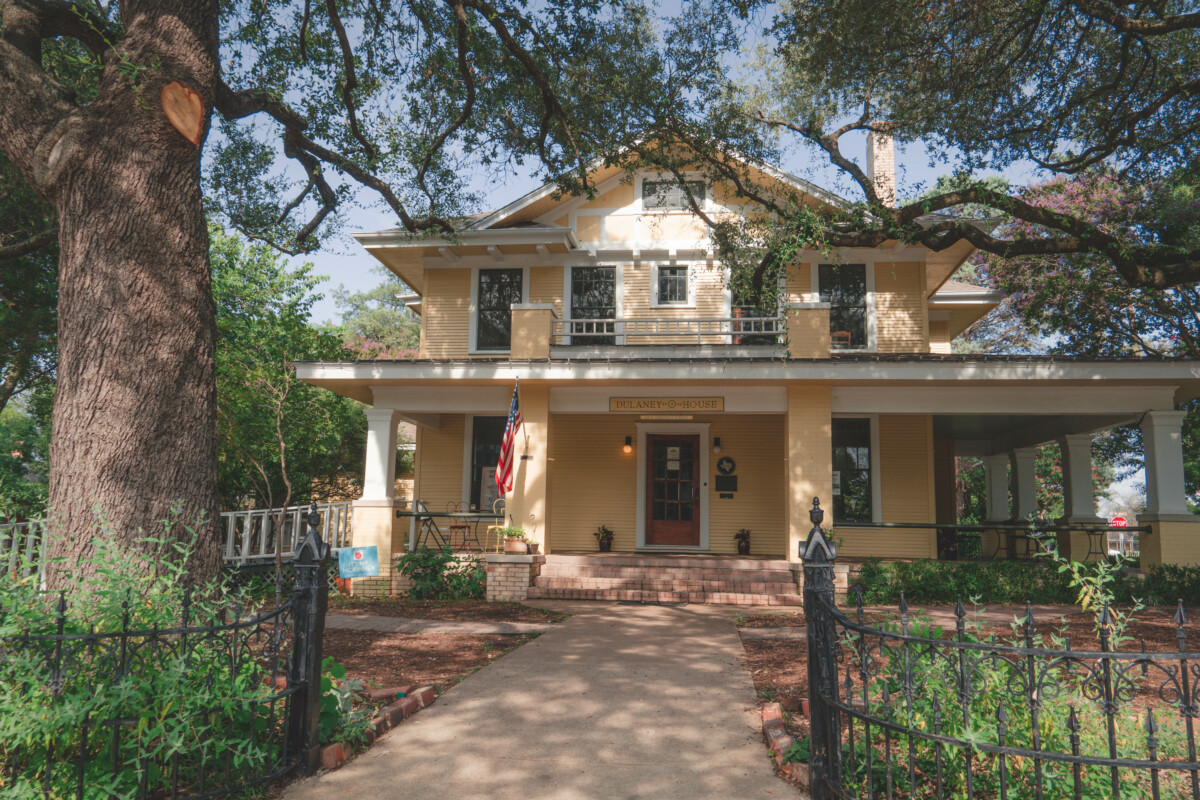 McKinney Farmers Market is situated in Chestnut Square, a quaint and cozy preserved village. I would be remiss not to mention it. Chestnut Square is a time machine. You'll find yourself walking through over-century-old history. The area is small and shaded and includes a clapboard chapel and a handful of cute homes.
Hour-long, docent-led tours are available Thursdays and Saturdays at 11:00 AM sharp, starting at the Dixie Store (aka the Welcome Center). You'll get to sample the square and dive deep into its history.
Heard-Craig Center For The Arts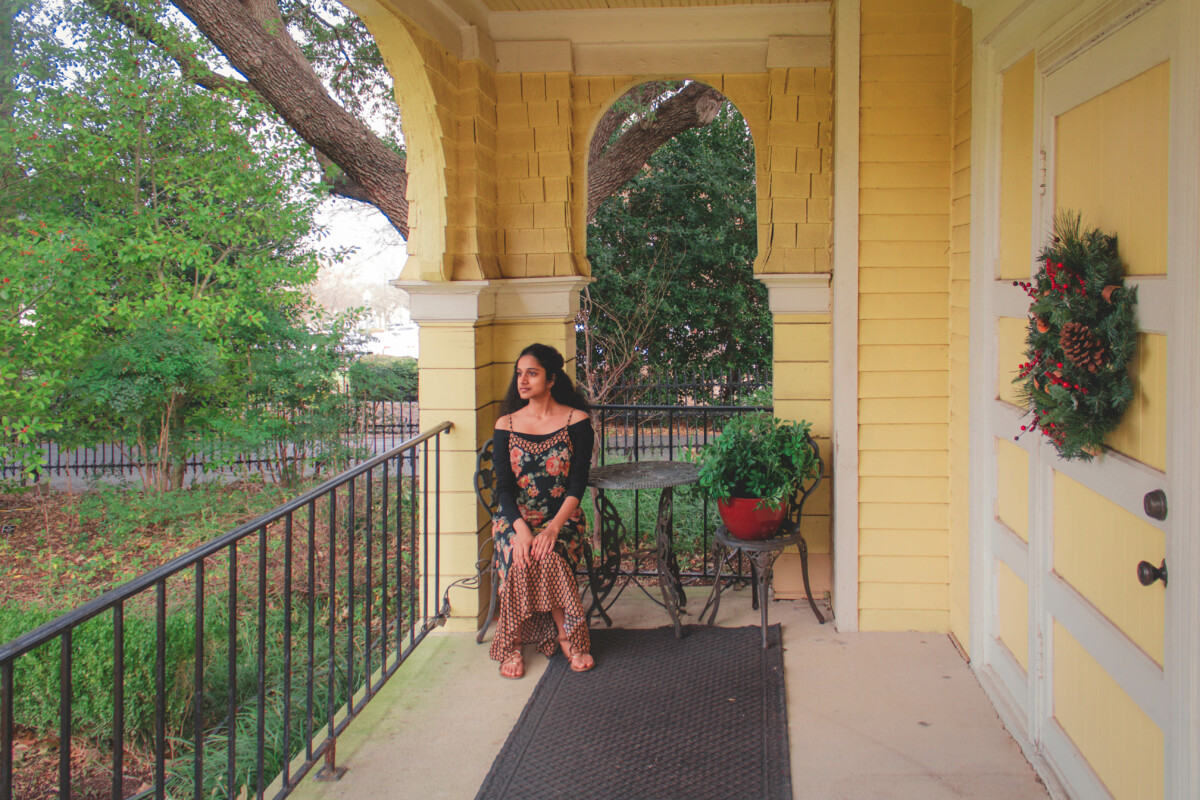 Heard-Craig Center is one of the most underrated things to do in McKinney. There's always something happening here: art history lectures, scones tours (my inner Mrs. McCarthy approves), poetry society meetings. Past the building's daffodil yellow exterior is a warm and welcoming home for the arts.
Collin County History Museum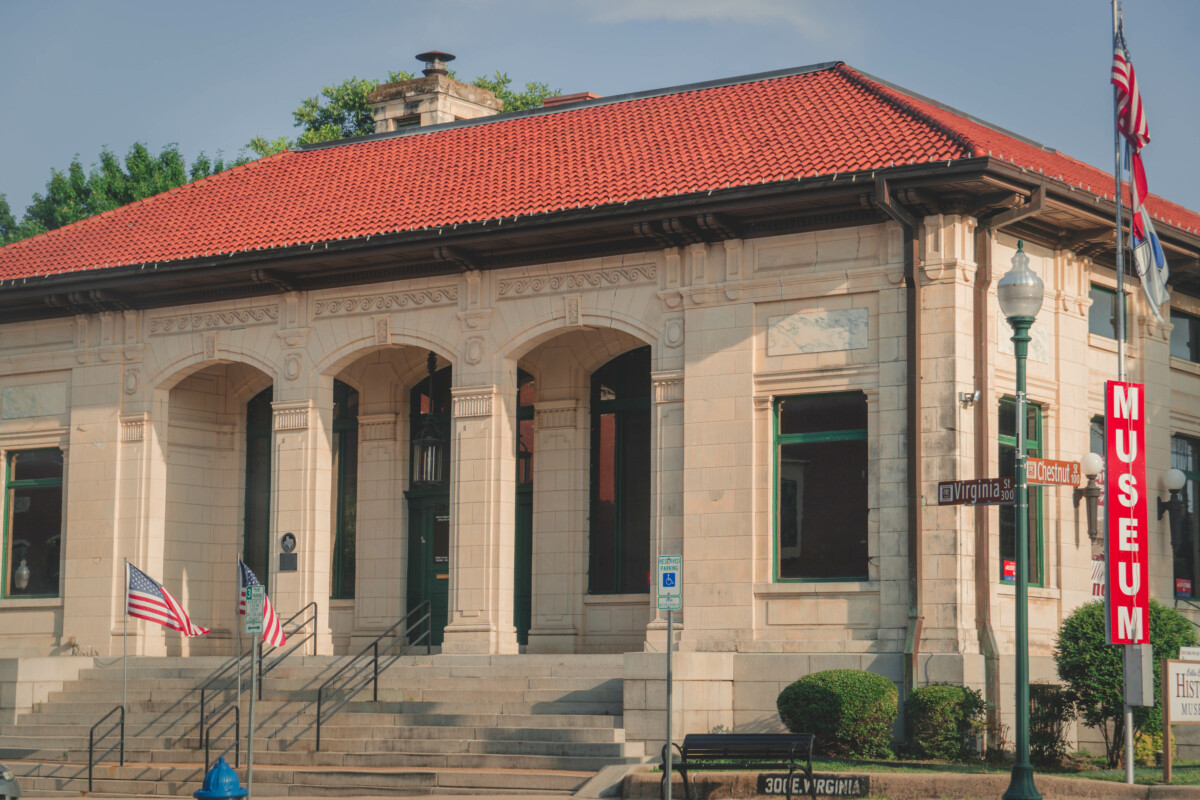 If you're a frequent blog reader, you know that I love learning about Texas history. Some rabbits holes I've fallen down in the past include digging into the scandal-driven tale behind San Antonio's Pearl Brewery, finding out who gifted Highland Park's Teddy Bear statues, and discovering how rowdy Hell's Half Acre turned into calming water gardens. So unsurprisingly, the next attraction on this list of things to do in McKinney is….(*drum roll please*)…The Collin County History Museum!
The Collin County History Museum (open Thursdays, Fridays, and Saturdays) is a rampage of local (partially McKinney-centric) history. Consolidated within the exhibits are old photographs and manuscripts and archival newspapers. The building itself, a stately, 20th-century post office, is impressive. The interior is much more modest, giving space to a humble, small-town museum layout.
Historic Downtown McKinney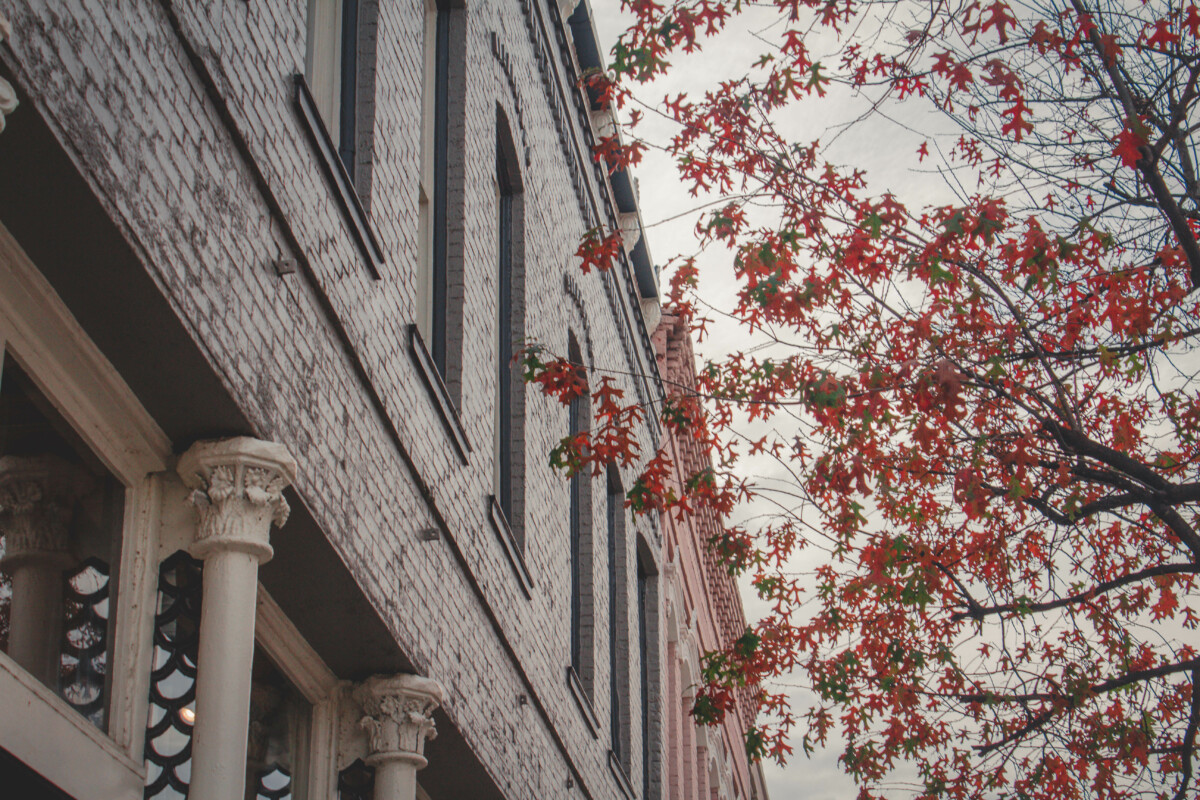 From the crisp air that tugs against your ears as you walk past brick-front facades to the feeling of housemade lattes warming up your soul, there's something relaxing about Historic Downtown McKinney. It's a charming town square that's also a bustling entertainment district. A long line-up of events passes by each year: Texas Music Revolution, Oktoberfest, Scare On The Square.
Fair And Square Imports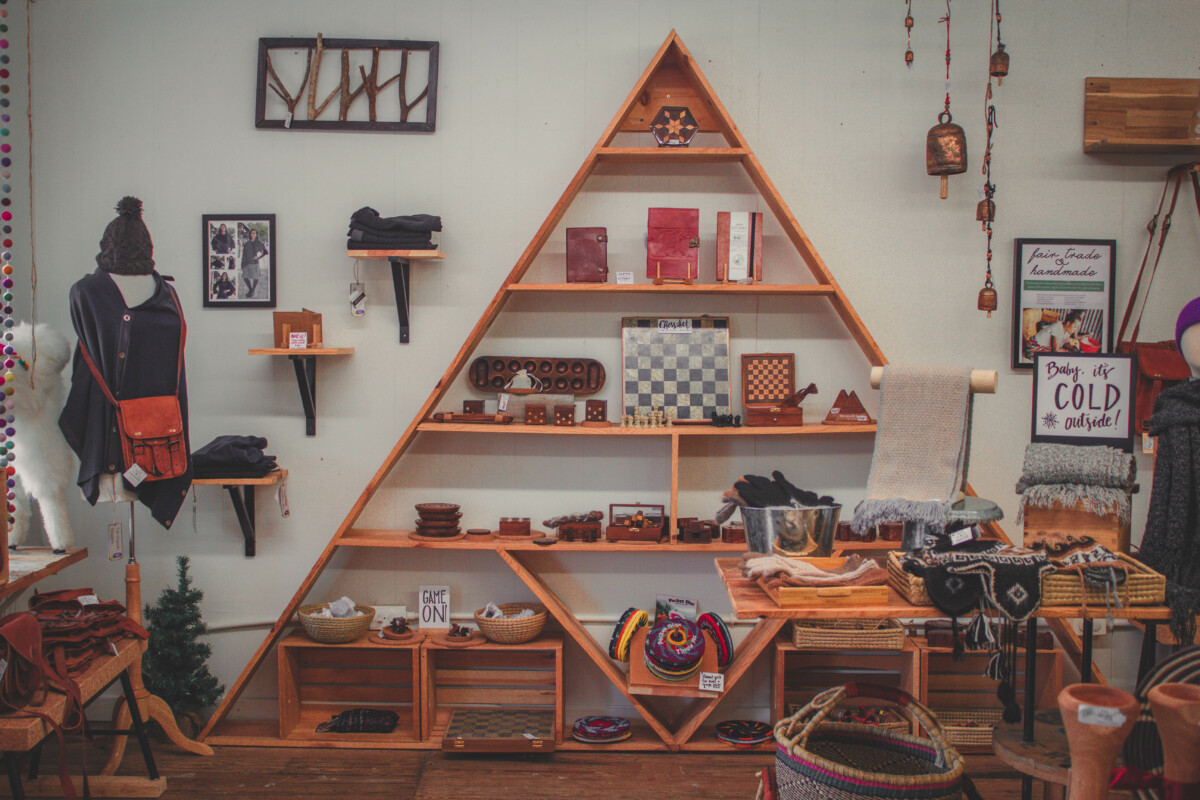 Fair And Square Imports looks like a Joshua Tree implant. It's not. This right-in-downtown-McKinney, earthy-toned, boho boutique was started by Kate Jones and her partner Andrew. It's a people-centric, labor of love. Each item is one-of-a-kind, handmade, and fair trade.
Fair And Square's curation is carefully and compassionately compiled. Jones only purchases from "small-scale artisans, co-ops, non-profits, and farmers" across the globe. Take your time in the store. Slowly sift through everything, from the wooden tabletop games to the luxurious cashmere throws. If you're looking for a gift, you'll find it here.
Adriatica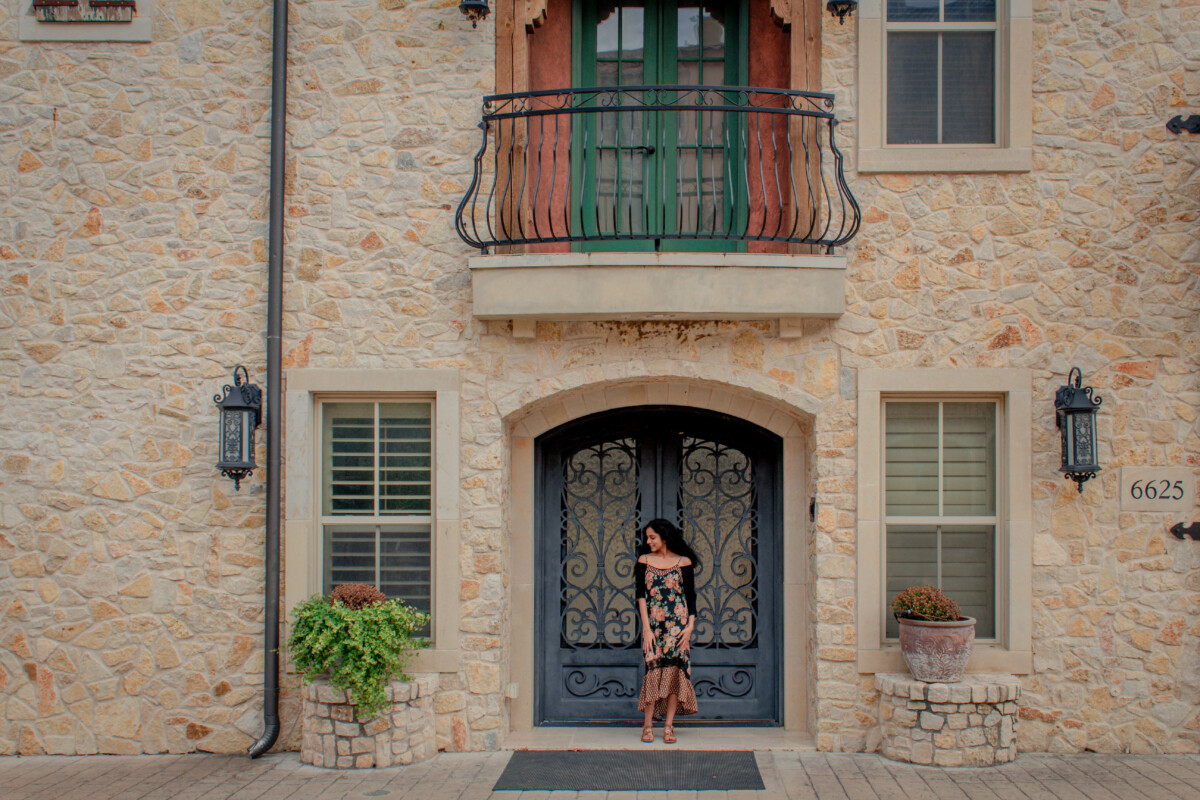 Would you believe me if I told you there's a secret Croatian village in McKinney? There is.
Hidden away behind a body of apartments is a Texas-made cutout of a little Croatian fishing town. You'll find a cobblestone path, khaki-colored exteriors, and waist-high plants draping stout pots.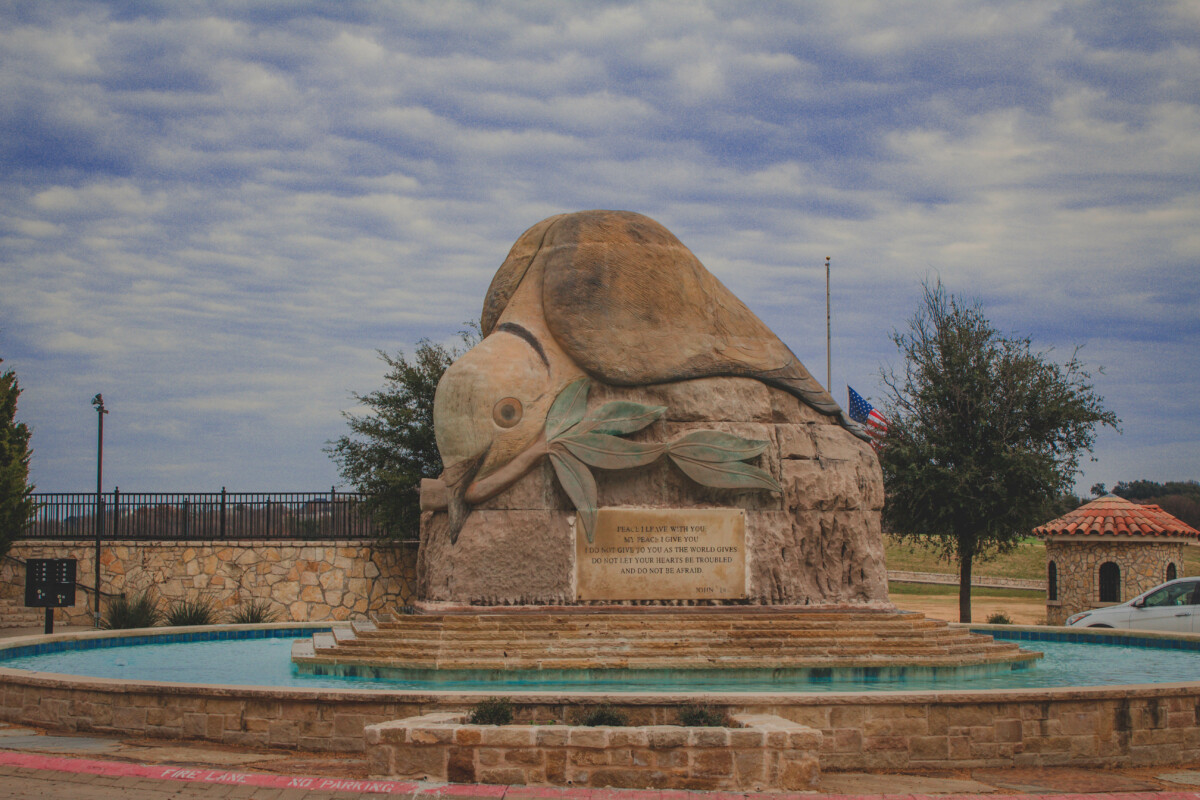 The lake isn't the saturated teal of Croatia's coast but it's a strong, vibrant blue and picture-perfect in its own way. Put on your vacation outfit of choice and walk through the area with the confidence of an American tourist in Europe. It's okay to pretend you're in Croatia for a while. Stroll past the quaint bell tower. Snap a photo of Bella Donna Chapel (remember the time I almost gate-crashed a wedding? that was here). Escape for a minute (or two).
Towne Lake Recreation Area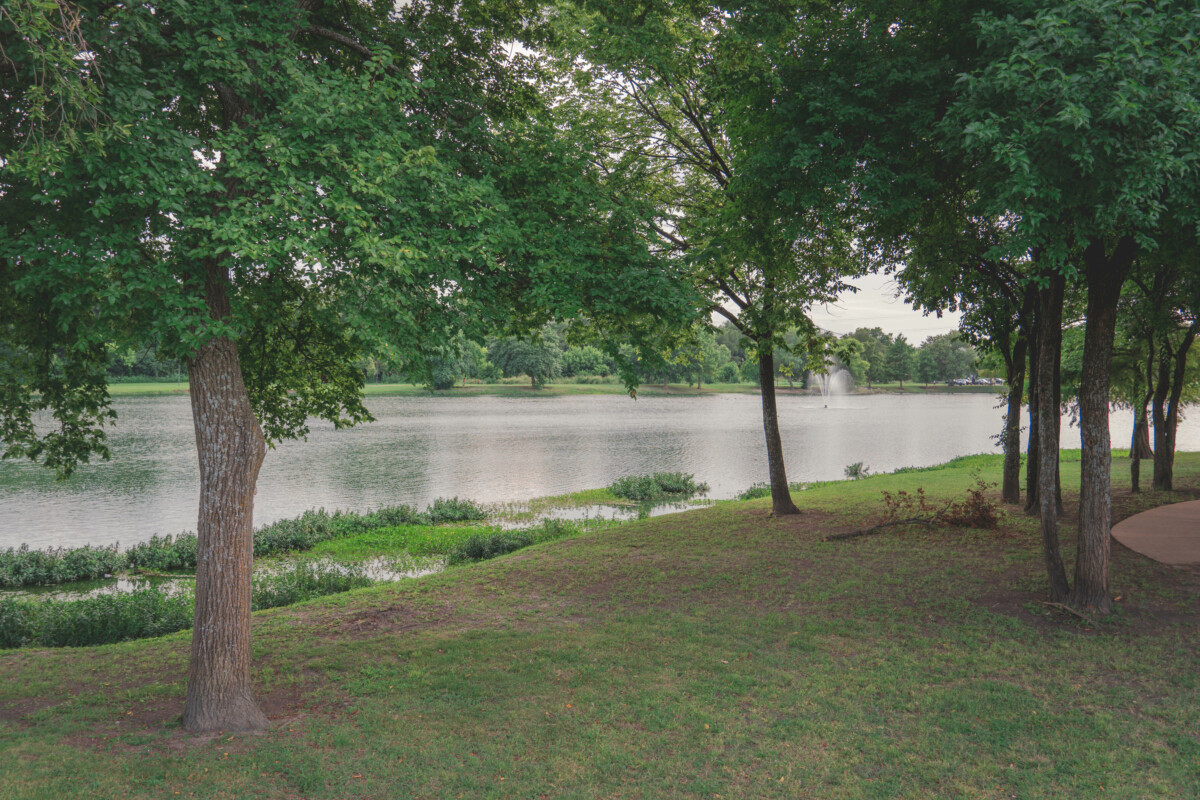 Towne Lake Recreation Area is hands-down one of the best things to do in McKinney. It's a large community park with an even larger lake. There's an overwhelming number of activities within the park: fishing, hiking, biking, disc golfing. Want to play volleyball? You can do that too.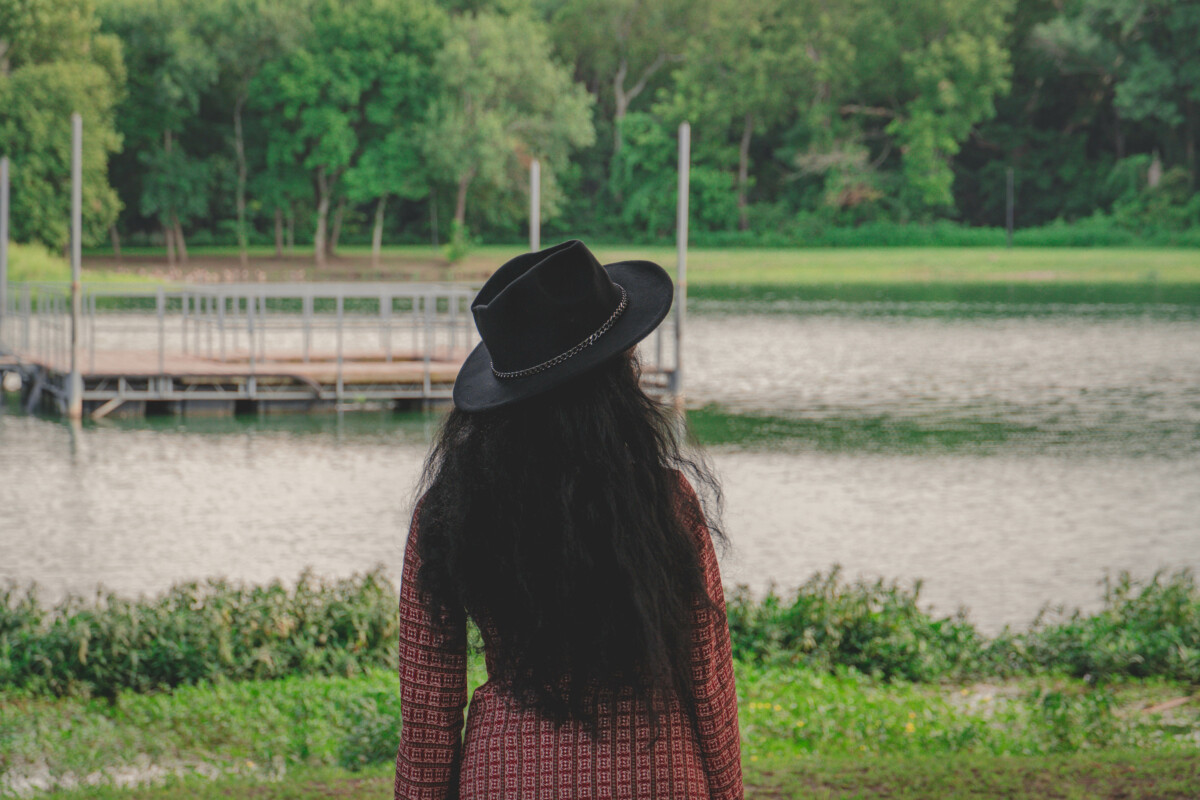 My favorite part is the loop trail, which slowly ambles along shallow, geese-studded waters. You're right off a big road, but there are portions of this path that feel quieter and more secluded.
And it's greener. The grass – a soft, rain-wet green – spreads to the tips of the pond. The trees – taller, thicker, leafier – look more mature. McKinney is greener.

Did you enjoy this list of things to do in McKinney? What would you add to this list of things to do in McKinney? This is by no means a comprehensive post and I love hearing your recommendations!