top things to do in Nashville, Tennessee
You come to Nashville for the music, to hear a city not just see it. You come to Nashville for the sounds, to roll down a window, drive, and just listen. Nashville plays its own song, one that's made up of the soft, staccato of Tennessee warblers on cool, dewy mornings; the clink of 8 AM coffee cups down on tables; the scratching of lyrics on notepads; Sunday choirs; Gospel groups; bluesy baritones; indie vocals seeping past open boutique doors; hurried steps of students from Belmont, Fisk, Vanderbilt; street singers; wandering soloists; tourists who try to sing along, off-pitch, on-pitch; tourists who just want to talk about music.
Because music is why you come to Nashville. Music is what draws you to this city. You might stay to explore Nashville's history, to discuss its darker past, to believe in its future. You might stay to try the food (which can cool or sting your mouth depending on what you order). You might stay to hike through thick copses of maples and hackberry and oak. But you come for the music.
So here are our top picks for the best things to do in Nashville and the best places to see in Nashville. Sound-filled streets. Music museums. Leaf-crunching hikes. This Passport To Eden travel guide features forty popular and underrated things to do in Nashville, Tennessee!
Ryman Auditorium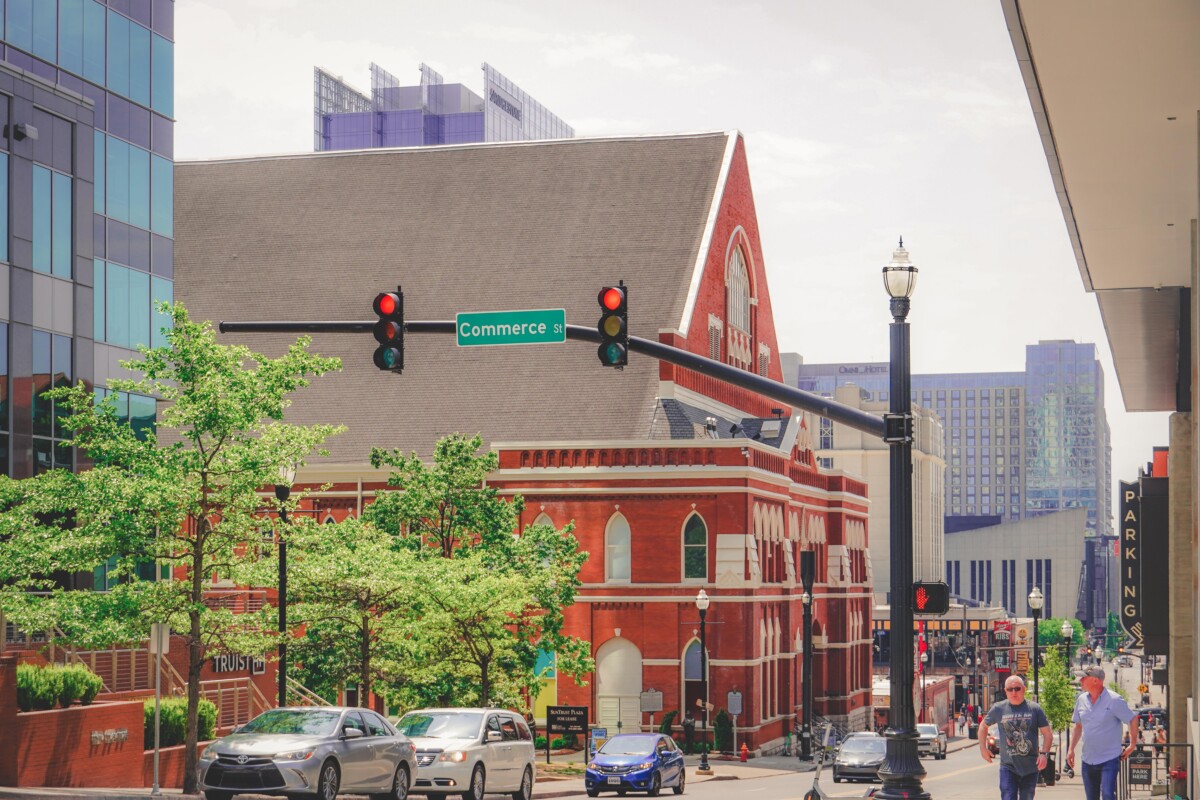 Ryman Auditorium is music history. It's the birthplace of bluegrass. It's the original Grand Ole Opry. It's the kind of place you expect to stand out, the kind of place you expect to see and say "that's it. that's the Ryman."
Yet in high-rise downtown Nashville, Ryman Auditorium sits faintly below. It looks like a big red church. And it was meant to be one, a long time ago. But like most things in Nashville, music took over.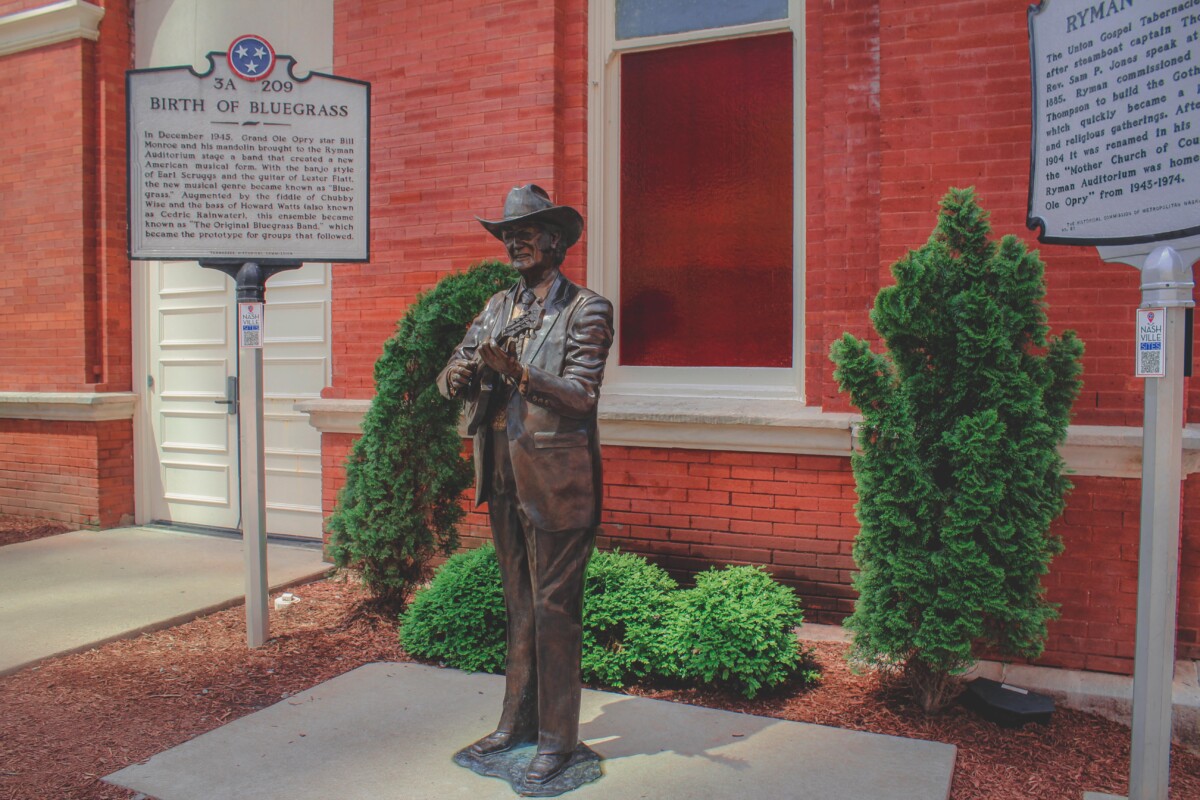 You'll hear the auditorium's story – its past, its revival, its present – in the Soul Of Nashville Theatre, stop one on your self-guided tour. Most museum-made movies are dull and dry and monotone, but Ryman scraps that style for something different, something fresh and dynamic and immersive. You'll leave feeling like you're about to see something big and historic.
And maybe that's because you are.
After the introductory video fades to black, your group will disband and you're free to take in The Ryman at your own pace. You'll look up at the thin, double-walled gallery featuring Hatch Show Prints. You'll take a deep breath before you step into the auditorium, which at this point feels surreal, like an echoey fever-dream.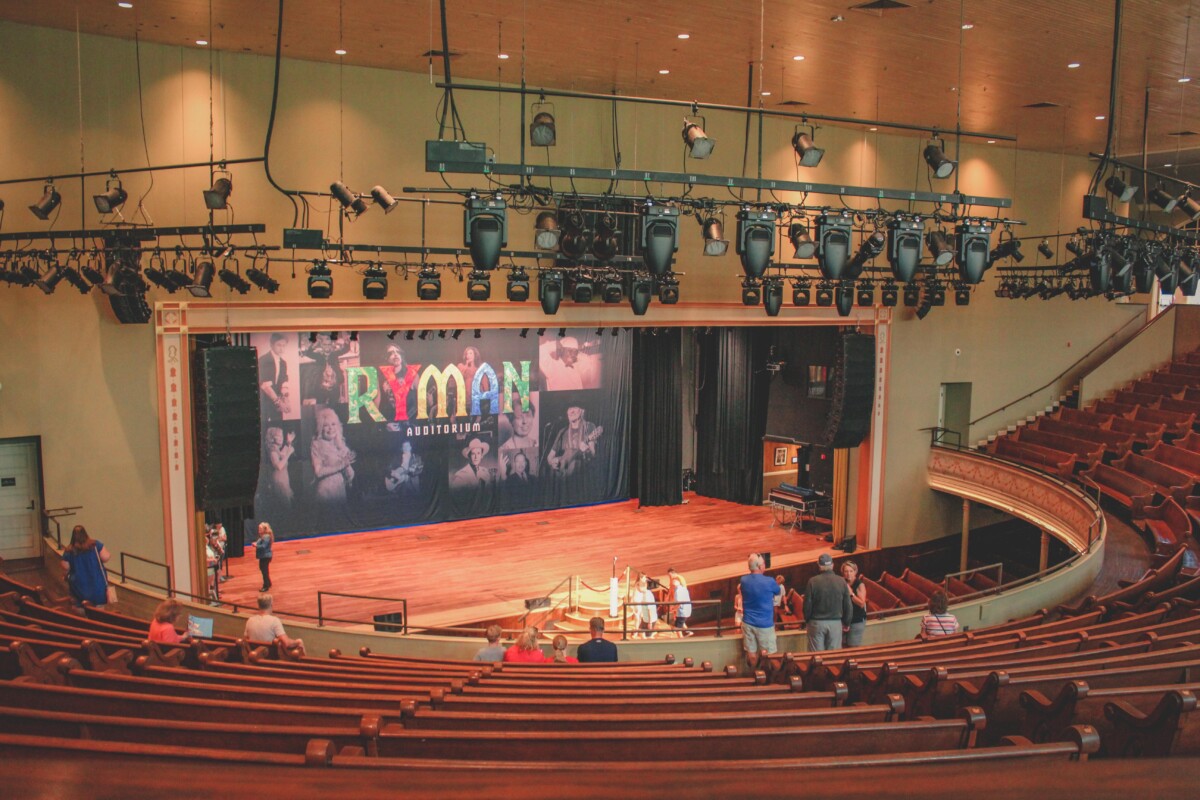 And there it is. Ryman Auditorium is small and hallowed. Red-and-blue blocked stained glass windows, echoes of Ryman's church days, highlight a select few pews. The pews descend down and down and down. Exhibits lie behind, backed against a wall. These displays continue on to a lower level, casing everything from guitars to glittering costumes. And once you're done with the tour, you'll feel like grabbing a few concert tickets and returning, only this time to relax and listen instead of see.
Grand Ole Opry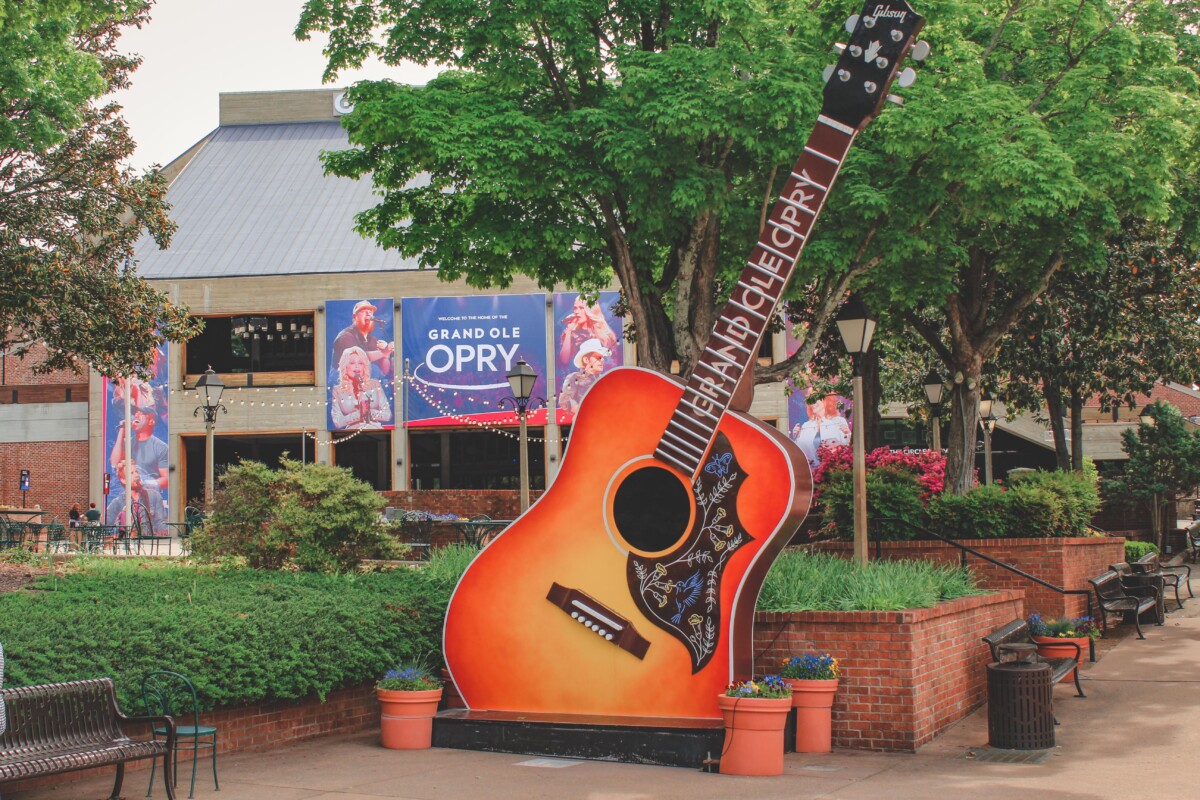 When the Grand Ole Opry left the Ryman in the 20th century, it moved into a building of its own, one that matched the Opry's size and rapidly growing popularity. The Opry House is popular. Geez, it's popular. You'll want to arrive right when the doors open because lines get long.
The Grand Ole Opry started in 1925 as a humble radio show. Over time, it amassed legions of fans and became synonymous with country music. Y'all, this is the show that put country music on the map. So each week, country music all-stars and up-and-coming artists continue to perform on stage as part of Grand Ole Opry's beloved ongoing series.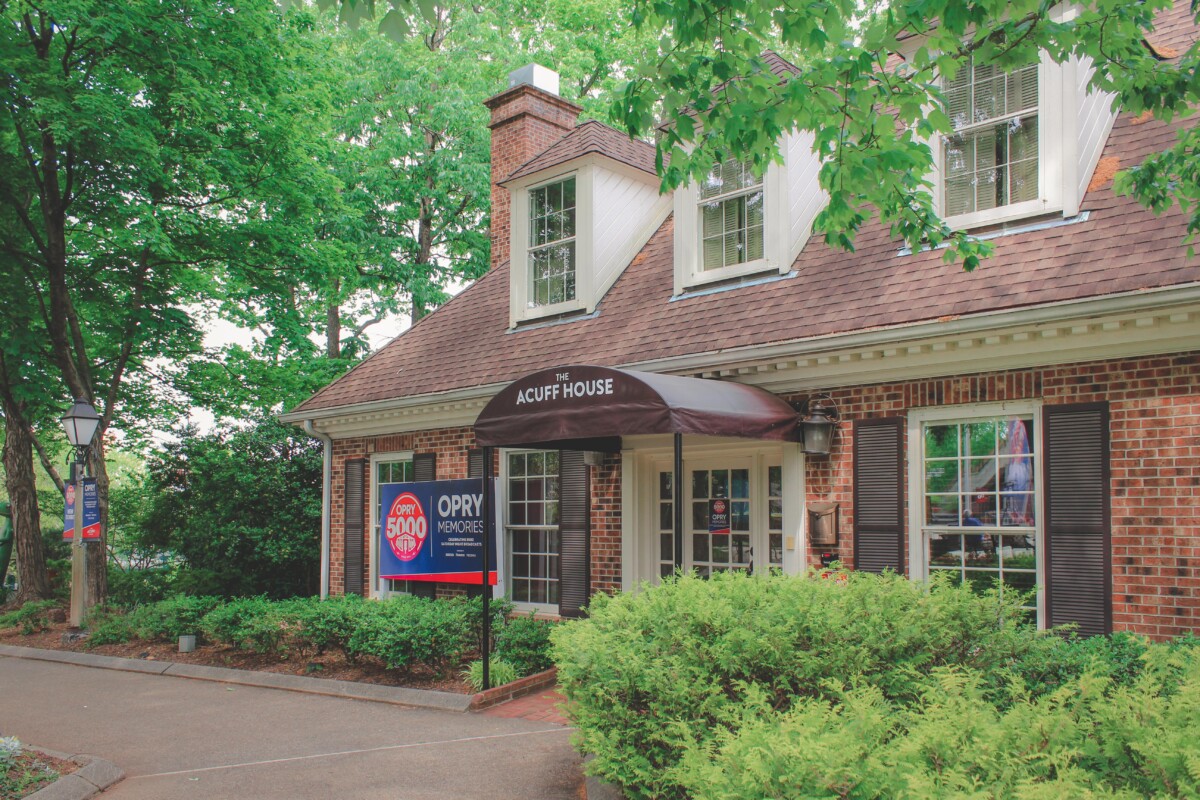 If you're a country music lover, the Opry House tour is probably already on your Nashville bucket list. That being said, if I had to pick between visiting The Opry House and The Ryman (mentioned above), I'd choose The Ryman in a heartbeat. Both daytime tours are directed at country music lovers, but The Opry House tour felt a tad more commercial.
It's still a good tour (and if you have the budget for both, go for it). The Opry House tour kicks off with a compelling video presentation. After that, you'll be guided through the building and exhibits.
Gaylord Opryland Resort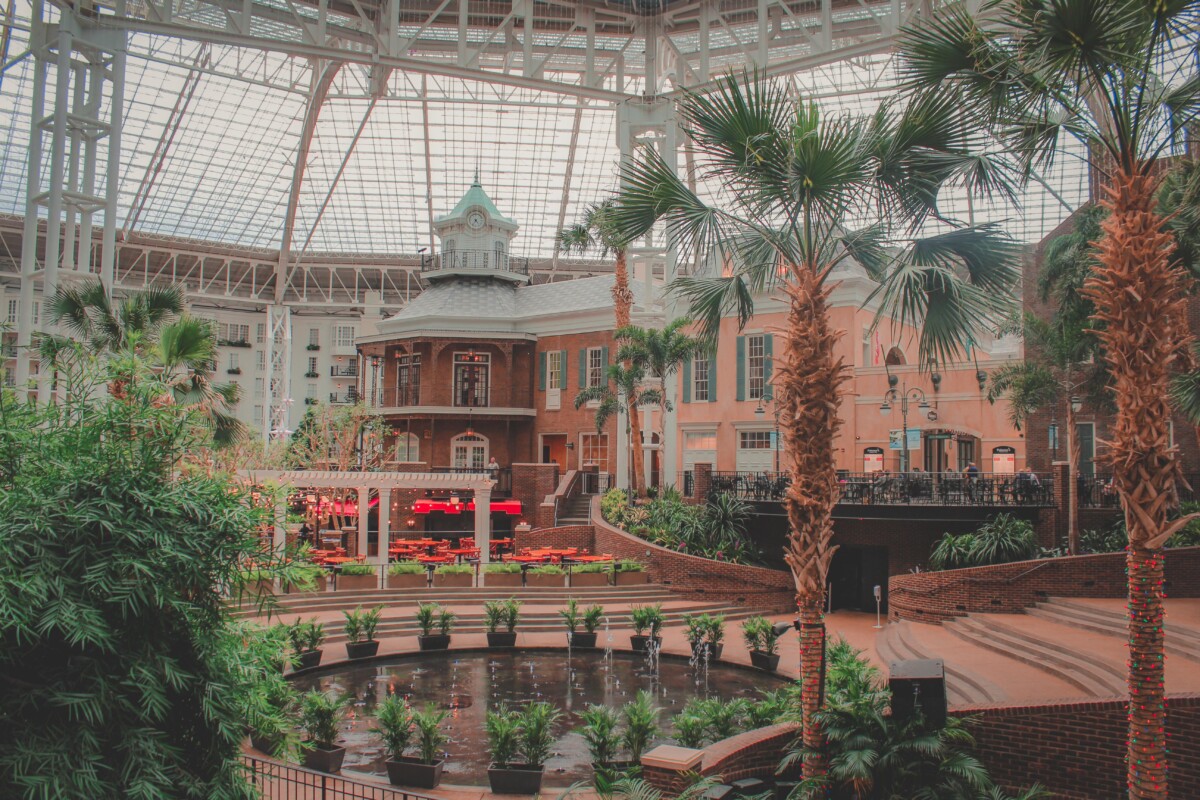 The Gaylord Opryland Resort is a showpiece. It's an over-the-top, overindulgent, Southern-themed hotel. You'll find hints of Savannah and Charleston, New Orleans and Nashville set and styled.
If you're staying overnight, block out a good half-day to walk all the paths, which trace past fountains and waterfalls, small shops and shuttered facades, a river cruiseway and thick botanic gardens. The Gaylord Opryland Resorts blurs the lines of indoors-and-outdoors. If you forget to look up (which is quite possible given the sheer too-muchness of this resort), you'll feel like you're in a fantasyland under a white, crisscrossed sky. How can this be a hotel?
The Hermitage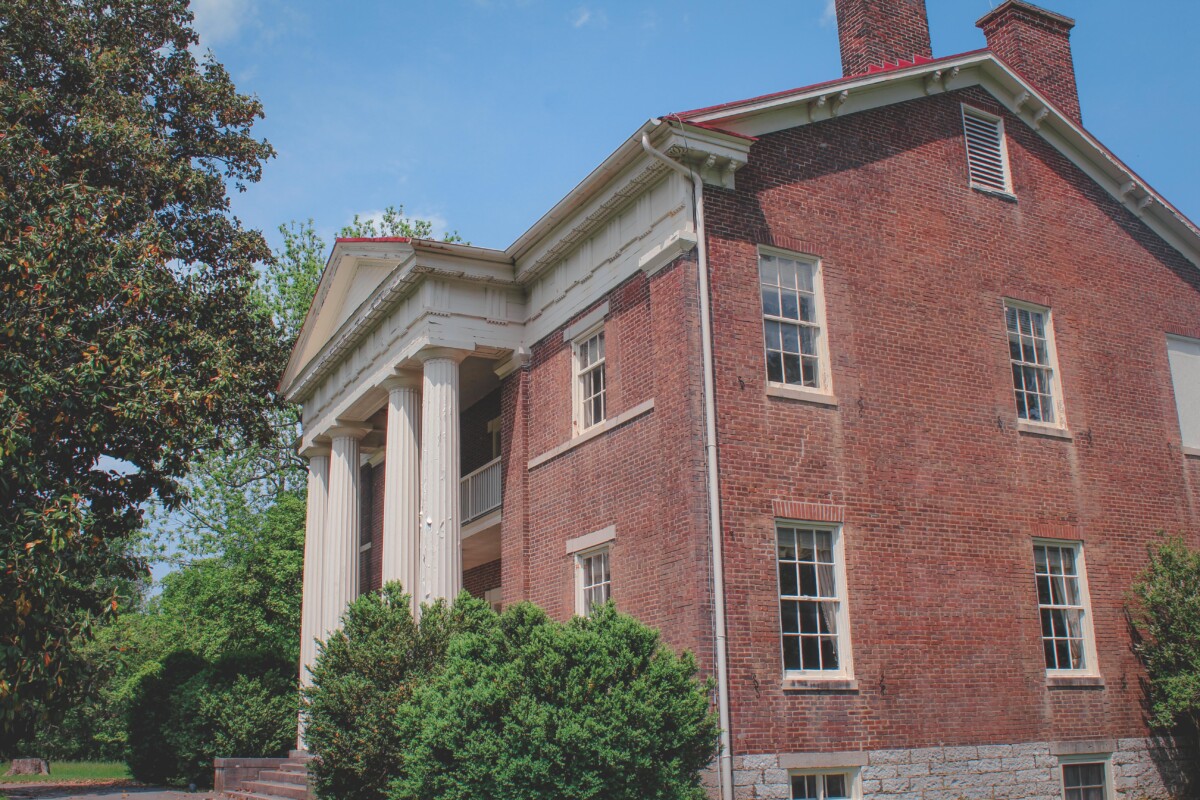 If you're a fan of F. Scott Fitzgerald, you might have heard of The Hermitage from one of his backlist titles, The Last Tycoon, a skeletal novel that, in its early chapters, describes Andrew Jackson's former home as a "nice, big white box, but a little lonely, and vacated still, after a hundred years."
Part of Fitzgerald's description still rings true. The Hermitage is a "big white box" on dark, sprawling grounds. There's a depressive sadness that weighs down the place. It's more than loneliness; it's an emptiness, an ache. Andrew Jackson is a controversial president. He paid off national debt. He negotiated foreign trade agreements. He owned well over two hundred slaves. He was brutal to them. He advocated for and signed the Indian Removal Act, which killed thousands of Native peoples.
The legacy Jackson left is murky, so The Hermitage is taking steps not to glorify him. I recommend starting off with the grounds pass, getting a feel for the area (don't skip Alfred's Cabin), listening to the audio tour, and deciding what you want to learn more about.
Belle Meade Historic Site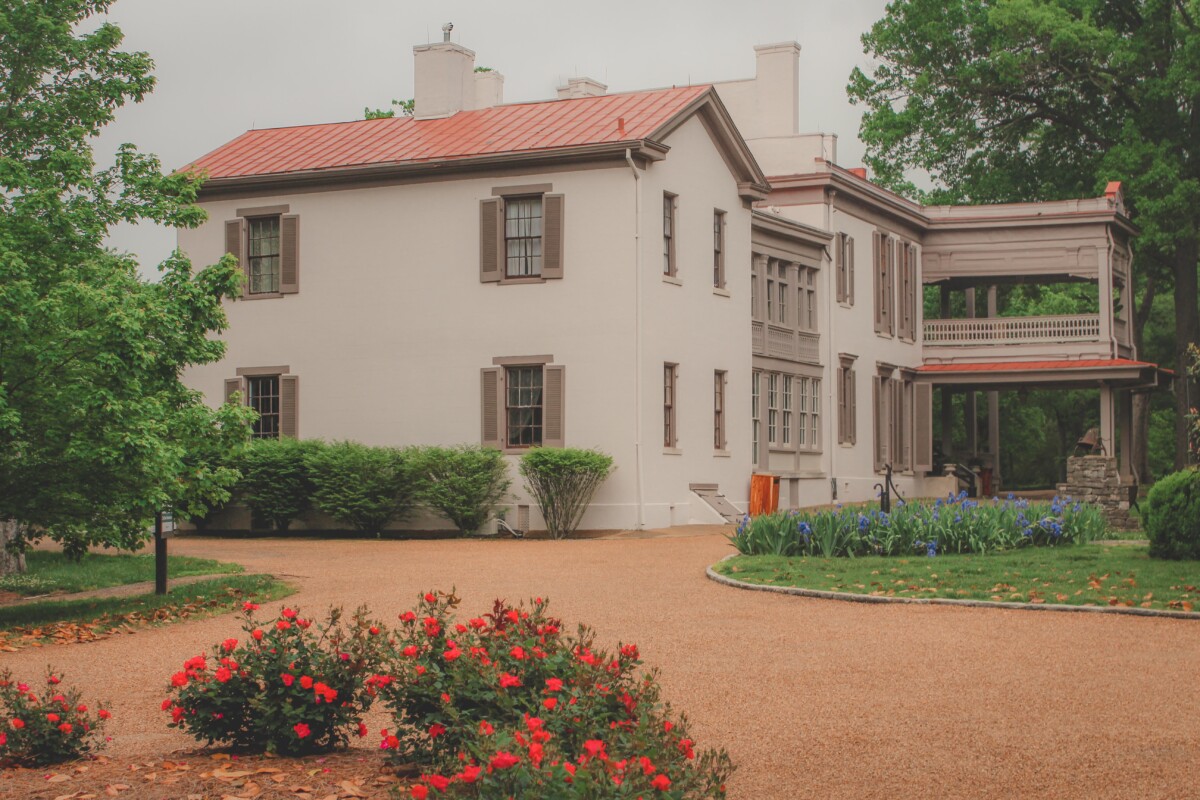 There's only one reason to visit Belle Meade: the Journey To Jubilee Tour. Journey To Jubilee is an ongoing research project aimed at describing, analyzing, and understanding the African-American perspective at Belle Meade. The tour is one chapter of the project. It's a way for tourists to see Belle Meade through a different lens, a lens that doesn't shy away from the horrors of slavery.
In a span of sixty minutes, you'll walk from the carriage house to a saddleback slave cabin (which now houses the poster-walled Journey To Jubilee exhibit). You'll be asked questions like "what comes to mind when you think of a plantation?"; you'll be encouraged to look at enslaved stories from different angles. You'll hear stories of slaves at Belle Meade, stories that take place throughout the 19th century, stories that emerge pre-emancipation, and stories wrapped in context post-emancipation.
Broadway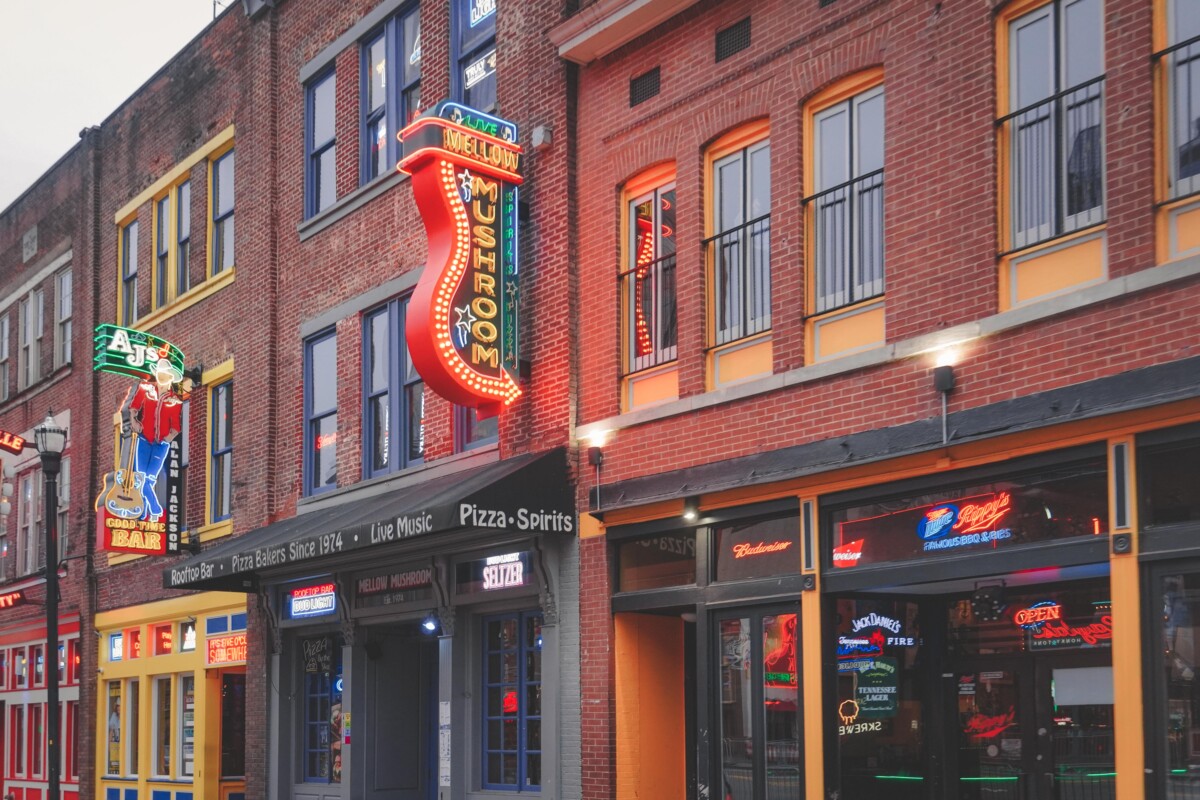 No list of things to do in Nashville is complete without mention of Broadway, a street that switches tunes day-to-night. By 5 PM, Broadway is pure chaos: crowds thump down the street, their collective footfall loud against the sidewalks. More tourists pour in (each minute, each hour) and soon, every inch of breathable space is gulped down in an effort to see this iconic block of honky tonks and bars and restaurants.
I roll down the window. Music blasts in all directions. Each car – to the front, to the back – spits out a low, loud sound. Thunderous beats shake the ground. I can feel each pulse down in my throat, deep in my spine. Broadway trembles and carries on.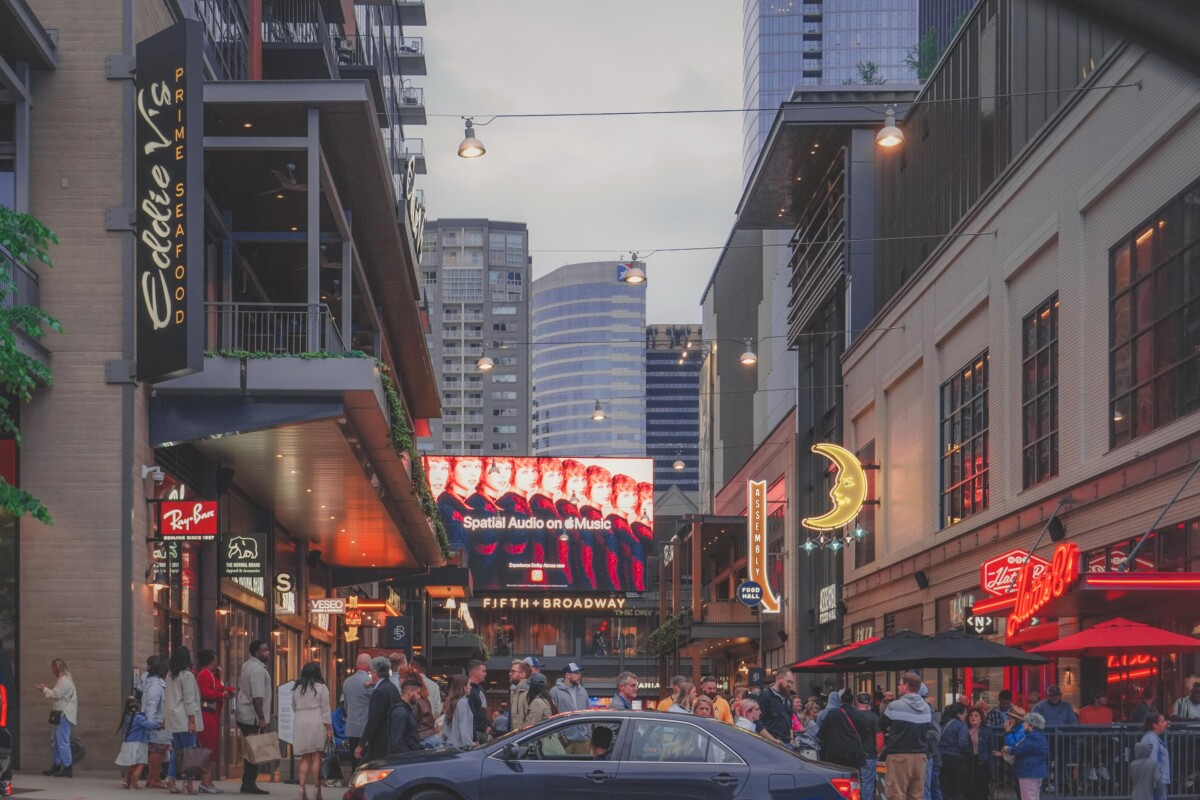 Exit Broadway and Nashville's mood changes. The streets are less active, less energetic, less lit. Broadway's nighttime chaos is contained. What happens on Broadway stays on Broadway.
Travel Tip: Lower Broadway is also known as Honky Tonk Highway. This is where you'll find an open-till-3-AM stretch of stage shows and drinks. If you're looking for bars, head to Blake Shelton's Ole Red for the rooftop views. Fans of Country Strong will also love The Stage (which is three-floors tall with equally spectacular views). And if you're looking for a cute and casual early evening date, opt for the Secrets Of Goo Goo class at Goo Goo Chocolate Co.
Country Music Hall Of Fame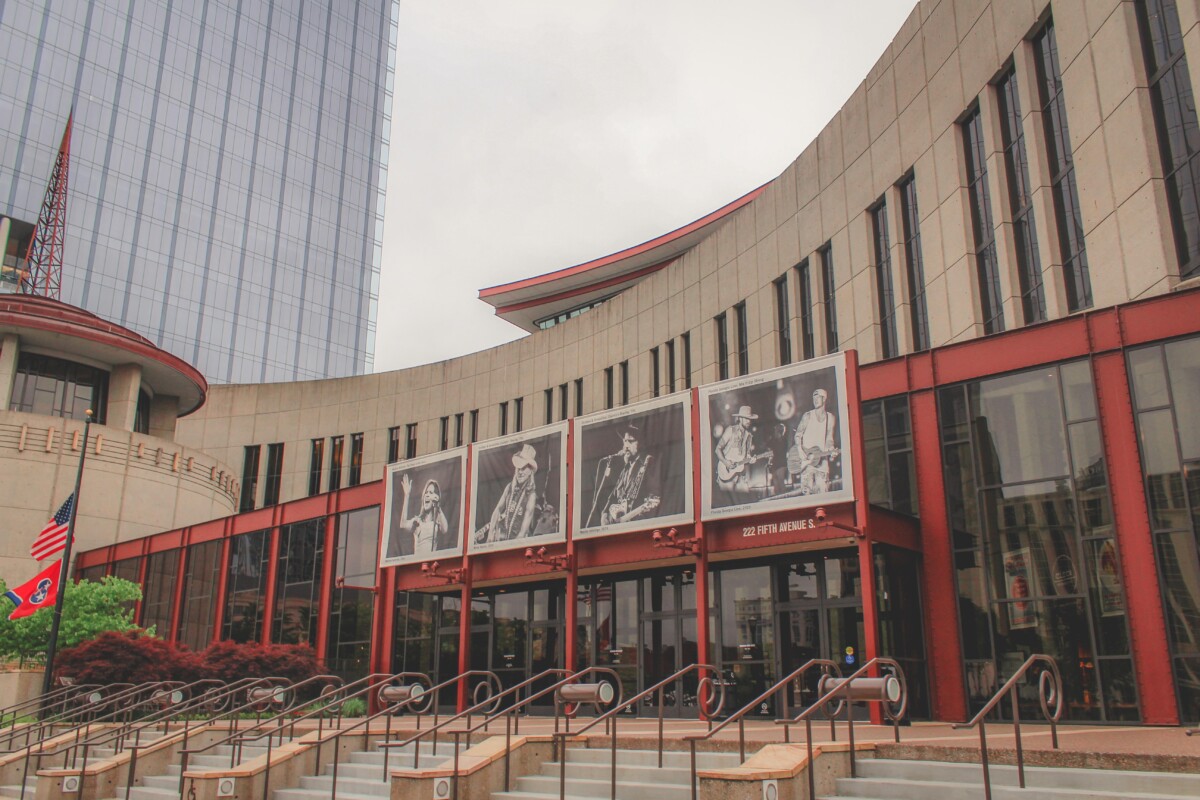 Think of a country music artist, any country music artist. Charley Pride. Dolly Parton. Florida Georgia Line. Chances are they are mentioned in the Country Music Hall Of Fame, one of the most popular museums in Nashville.
Country Music Hall Of Fame is a trifecta of Nashville attractions. It's your gateway to RCA Studio B. It's where Hatch Show Print operates. It's home to a wide and varied mix of exhibits. Behind glass cases are costume after costume, guitar after guitar. You'll find placards about country music history, country music songwriters, country music singers, and country music stagewear. Country Music Hall Of Fame is all things country.
RCA Studio B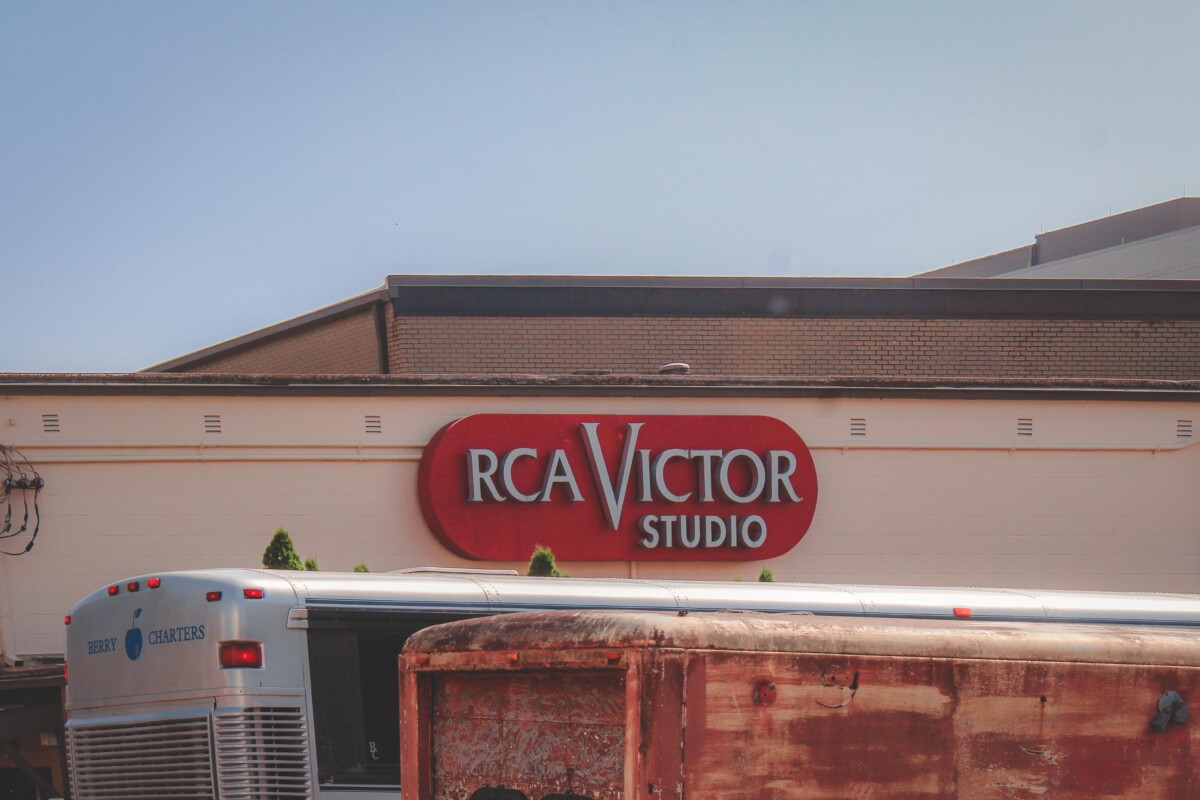 Although the tour bus departs from Country Music Hall Of Fame, Historic RCA Studio B is a Nashville attraction unto itself. RCA Studio B was built in 1957; it served as a recording room during country music's heyday. You'll hear stories about producer Chet Atkins, stories about Elvis and his well-loved Steinway, stories about Elvis and Studio B's ceiling lights. You'll hear about The Everly Brothers, Eddy Arnold, and Willie Nelson.
Over 35000 recordings have been done at RCA Studio B, a thousand of which became chart-gracing hits. Y'all, Dolly Parton recorded Jolene here. If that's not reason enough to visit, I don't know what is.
Hatch Show Print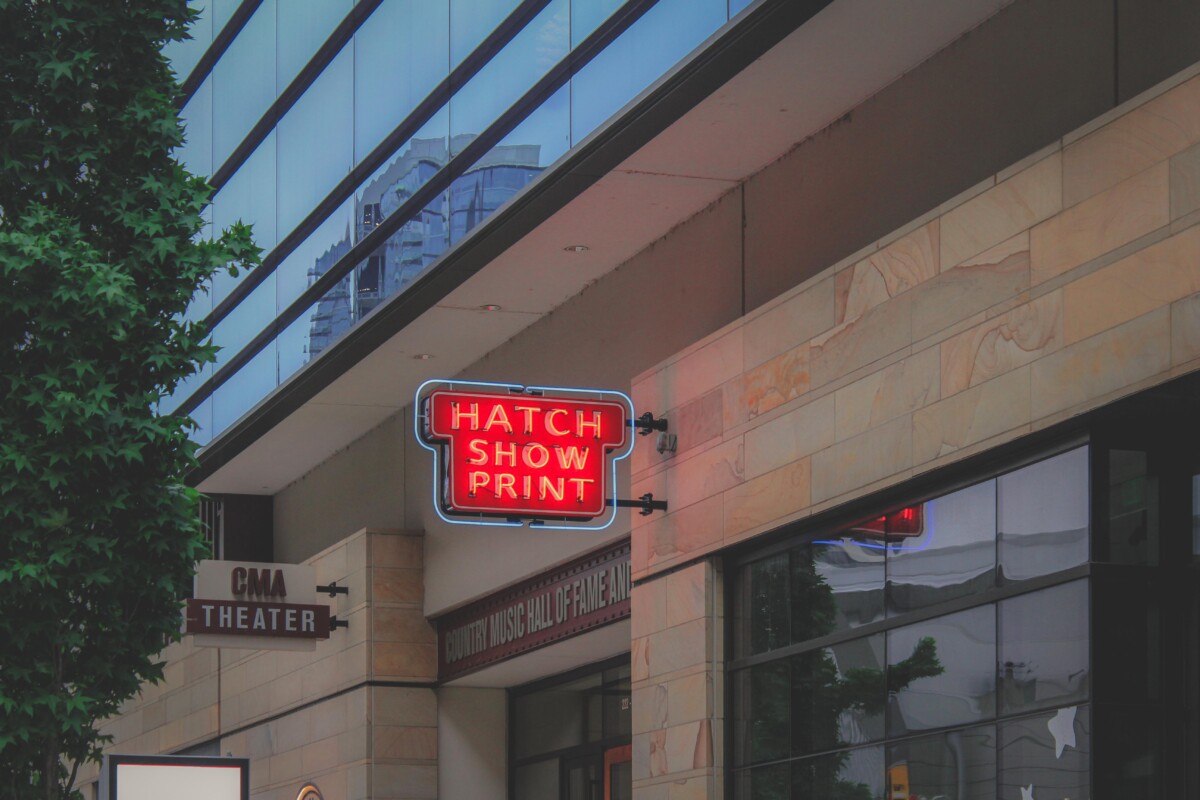 Step inside Hatch Show Print to learn about the process of printmaking. Printmaking is a wonderful, old art form that continues in Nashville to this day. On the tour, you'll see Hatch Show Print in action. You'll enter a room gridded by posters boasting Hatch's iconic blocky text. Look up, down, to the left, to the right. Look at all the prints and names that lie inside. Hank Williams. B.B. King. Katy Perry. Relax and soak in all the information. Then, leave the tour with your own mini Hatch Show Print poster, one that you've made on-site and one that you'll frame at home.
Printer's Alley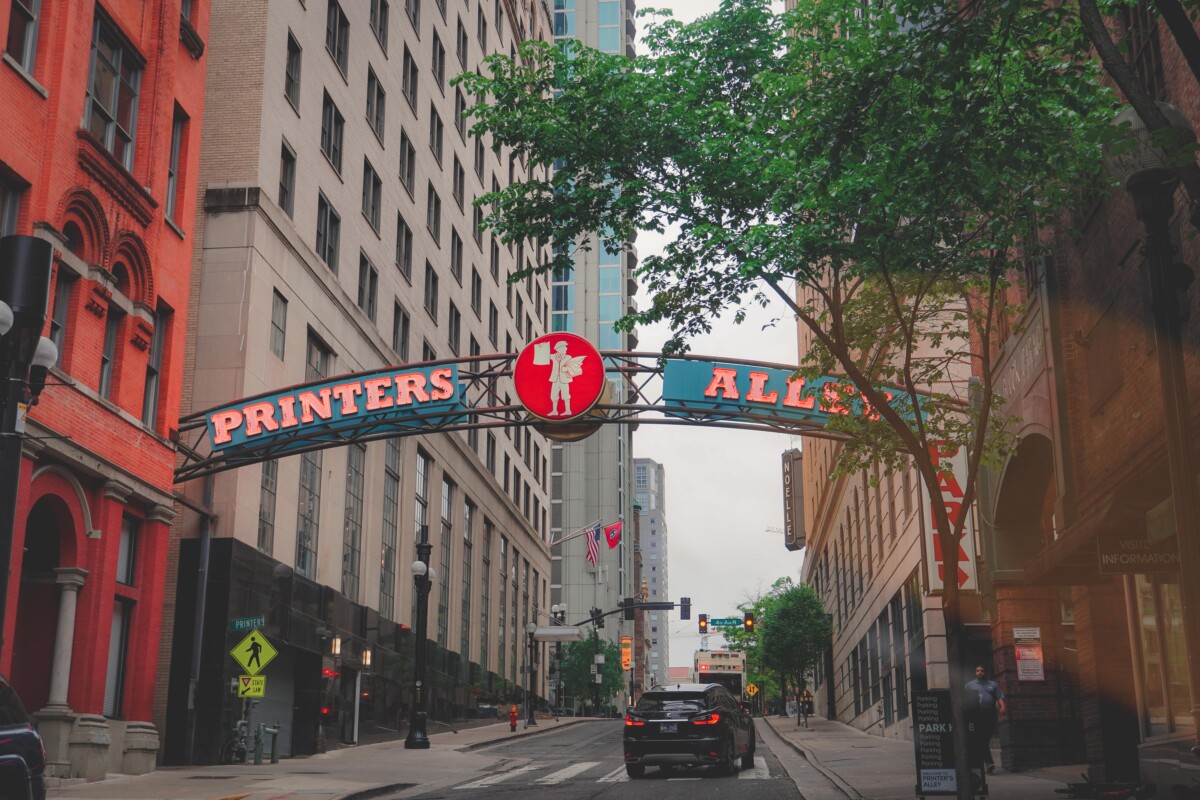 In the early 20th century, Printer's Alley was a paper-producing strip. Over a dozen publishers and printers and even some of Nashville's biggest newspaper companies were crammed into a small, dark side street slip. Over time, the paper business fell into the shadows, and silhouettes of speakeasies and saloons stood out. Today, Printer's Alley is a nightclub district – dead at dawn, alive past dusk. It's where Nashville travelers go to escape the overbearing tones of Broadway at night, to chase a slower, sultrier, more sensual after-hours rhythm.
Musicians Hall Of Fame And Museum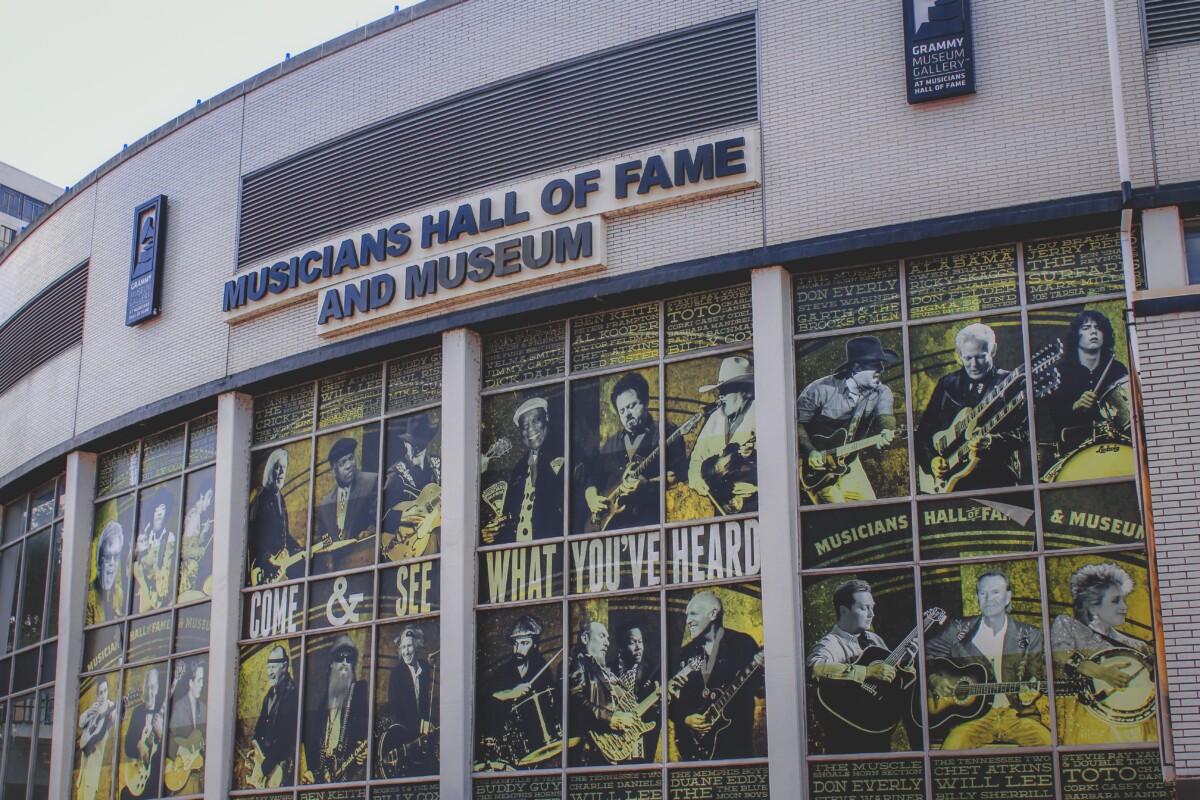 Musicians Hall Of Fame is another music museum. Country-artist heavy but not country artist-focused, this Nashville attraction is all-encompassing. Highlighting studio musicians, the have-sung heroes behind records, Musicians Hall Of Fame isn't exclusive to big names and heavy hitters. You'll still see memorabilia from music legends: Ravi Shankar's sitar, Roy Orbison's tinted glasses. You'll play an instrument (or try to) at the GRAMMY Gallery, an immersive, interactive exhibit. You'll sing "Hit The Road Jack" with the Raelettes. You'll feel the creativity of the music industry, its past and its present.
Schermerhorn Symphony Center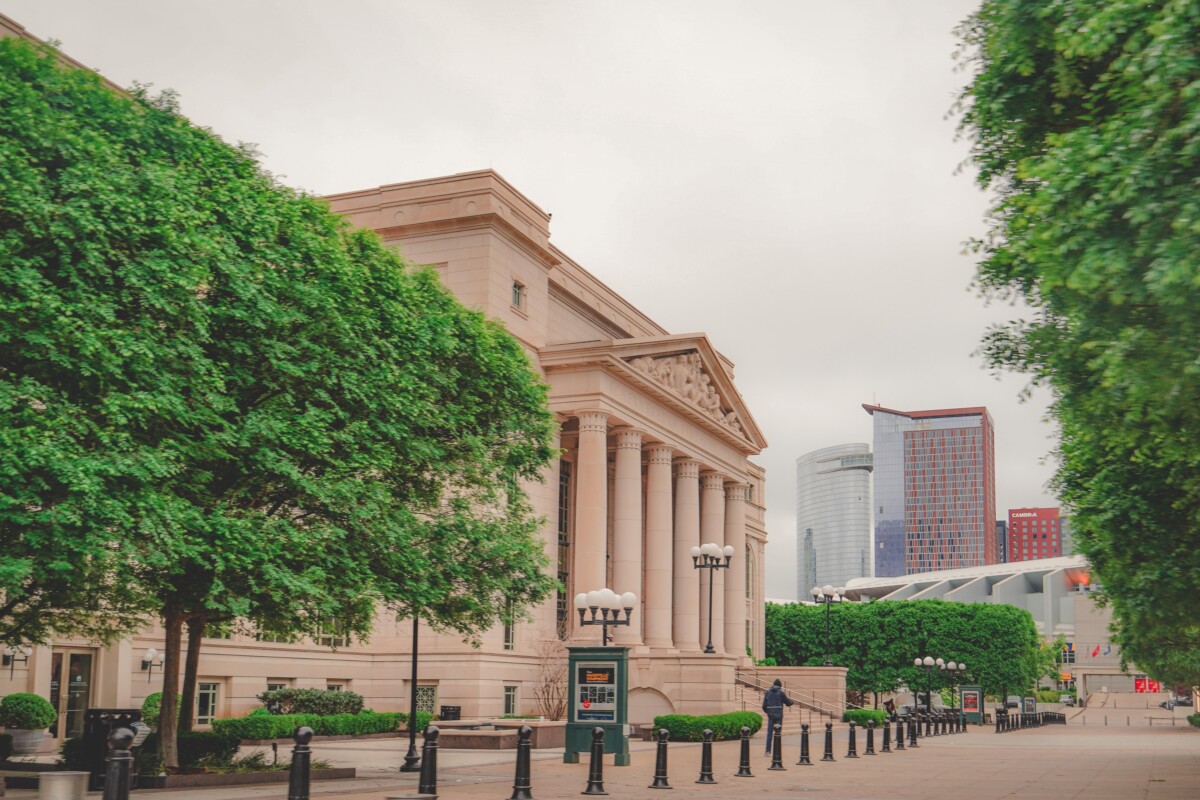 The first time I went to a symphony on a date, I panicked. It seemed so formal: black suit, white tie; a long, fitted dress, soft fabric pooling around my ankles. Years later I realized that dressing up for a symphony is part of the experience. It's meant to be posh. It's meant to be swanky.
So if you're planning on spending an evening at Schermerhorn Symphony Center, dress up not because you have to but because you want to. Dress up so you can elegantly stride across Schermerhorn's big white floors, past its big white columns propping up big white ceilings. Dress up with little pearl drop earrings that bear semblance to the light-filled chandeliers dripping down from the main lobby. Give into the vibe of Schermerhorn Symphony Center. It has a certain je ne sais quoi.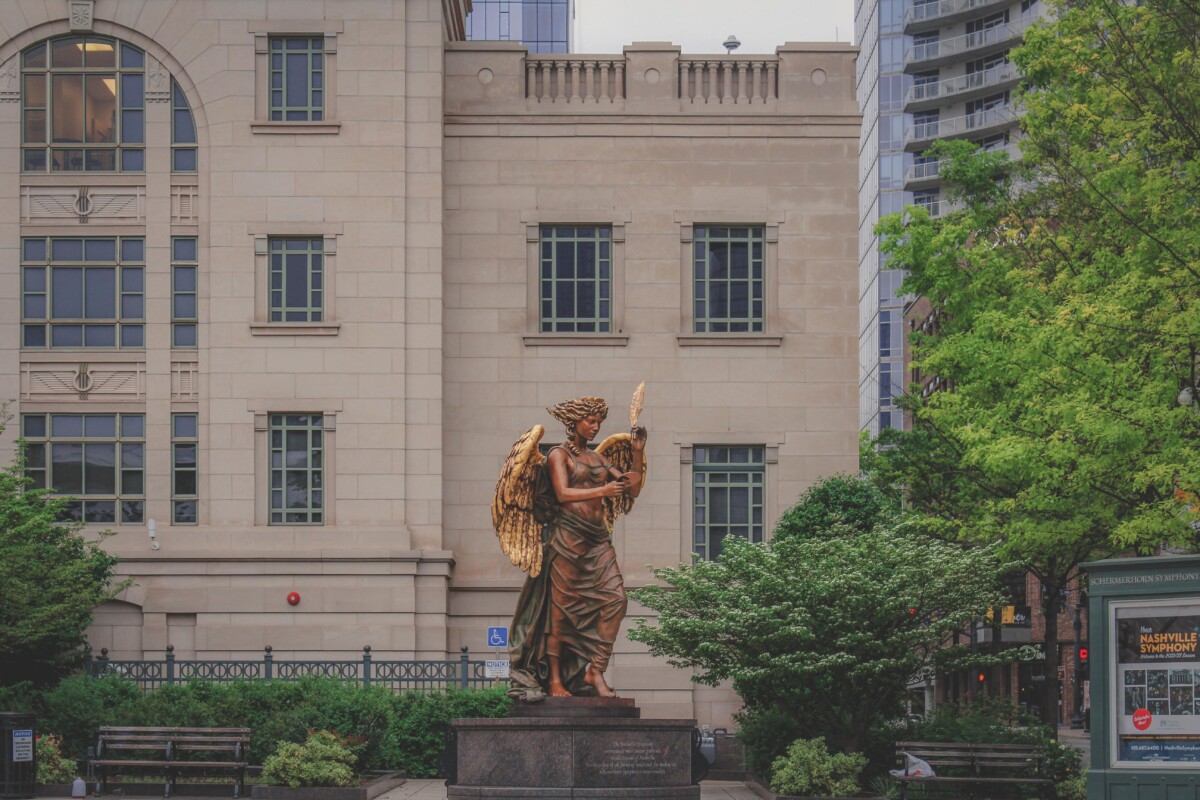 And if you're not a fan of classical music, go for the movie series. Go to hear Harry Potter live in concert. Go to hear Ghostbusters live in concert. Go to hear Black Panther live in concert. You'll need to book tickets well in advance. It's a splurge, but the acoustics are fantastic and the musicians are notches above talented.
Schermerhorn Symphony Center is proof that Nashville is not just for lovers of country music but lovers of music.
National Museum Of African American Music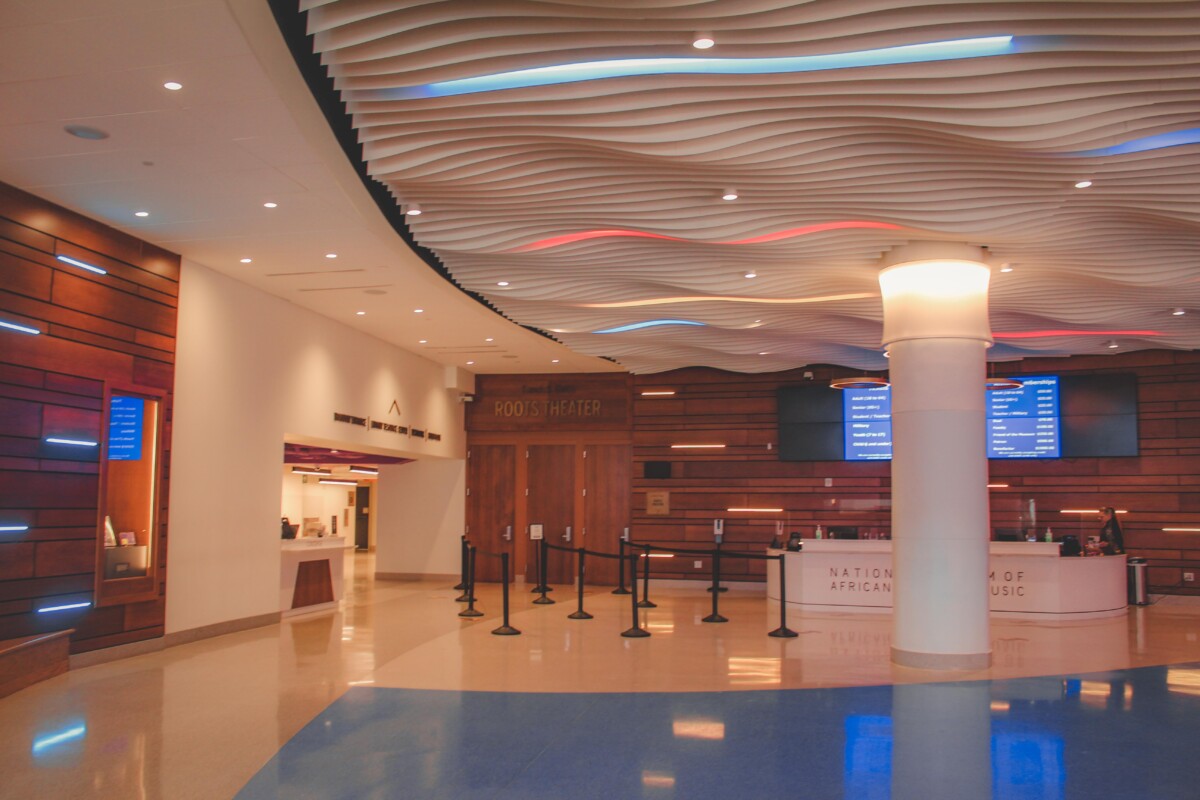 56000 square foot National Museum Of African American Music (NMAAM) is one of the newest attractions on the block. It's digitally driven, smartly set up, and detailed throughout. The main hallway takes the shape of Rivers Of Rhythm, a neon-washed, touch-panel-interactive corridor conceptualizing the history and fluidity of African-American music. NMAAM is a modern museum that hits the right balance of immersive installations and informational text. The displays are sleek and fresh and intriguing. Make time to saunter through each of the wings, themed rooms that cover blues and jazz, hip hop and rap. There are more genres explored too, dozens more that all have African-American roots.
Travel Tip: At the start of your visit, you'll get an RFID wristband. This wristband will have a playlist of all the music you've heard and saved in the museum. Be sure to use the wristband! It's a fun souvenir-style way to document your experience.
Johnny Cash Museum
The Johnny Cash Museum is Nashville's Cash-only music museum (see what I did there? I apologize. I find great comfort in cracking bad dad jokes). Johnny Cash is considered a legend. Even if you don't like country music, chances are you've heard of him. Cash was a rebel of country sounds and country lyrics, a musical drifter who suavely dipped into different styles. Many of his songs were self-written. Listen to one and you'll hear deep, feeling-filled verses that have withstood the test of time.
The museum shares Cash's story and lays out his life in bits and pieces. You'll learn about his childhood and his upbringing. You'll see hand-written poetic lines. You'll enter a dark hallway sided by a wall of Cash's singles and a wall of Cash's albums. It's a small floor packed with Cash memorabilia. If you're a big Johnny Cash fan, this is a must-see in Nashville, Tennessee.
Patsy Cline Museum
Patsy Cline's music is the kind that's passed down generation after generation. It's the music your grandma grew up hearing, your mom grew up hearing, you grew up hearing. So listening to Cline's tracks is nostalgic. Her soulful voice taps into memories. And in so many ways, the Patsy Cline Museum does too. In a little stretch south of Broadway, you'll stumble upon a tender, personal collection that shares the sweet and tragic story of Cline with care and fondness for her work, her skill, and her character. It's a tiny museum (even tinier than the Johnny Cash Museum sitting on the floor below) that's attentive and deliberate. If you're a longtime listener of Patsy Cline, add this museum to your Nashville itinerary.
John Seigenthaler Pedestrian Bridge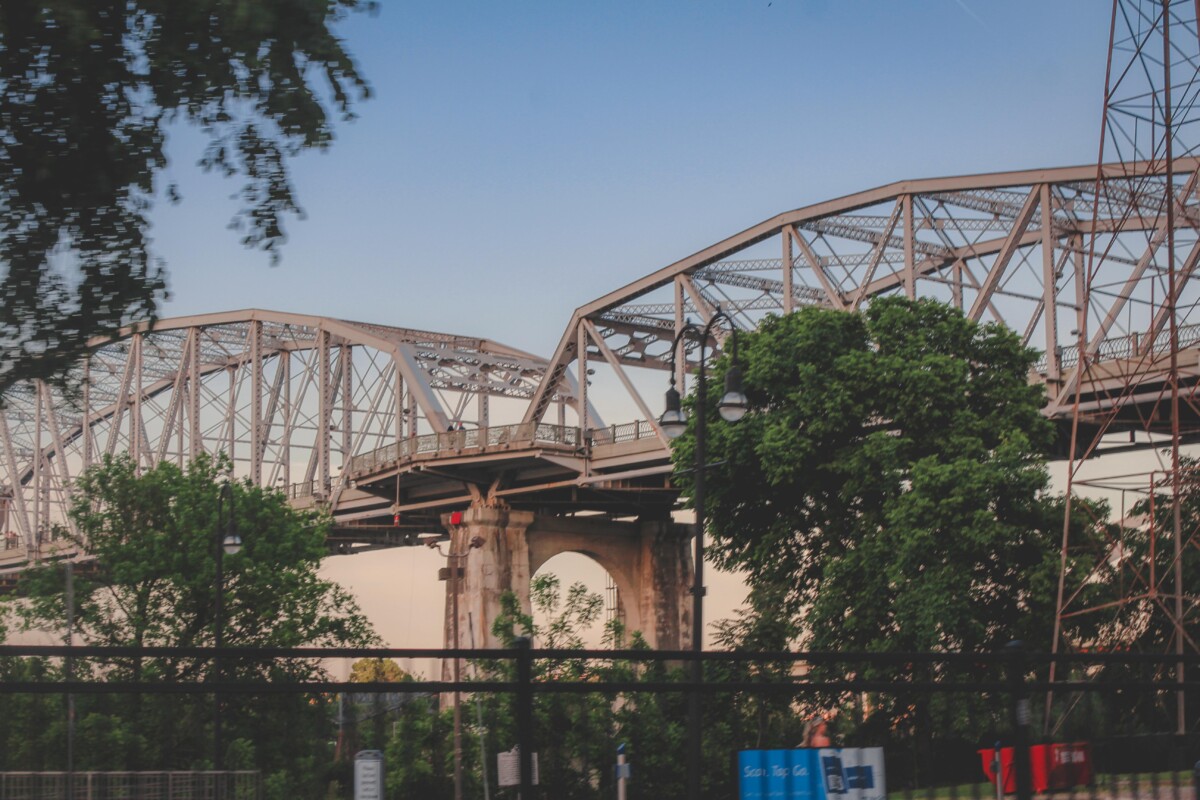 John Seigenthaler Pedestrian Bridge is where you go to see soft orange brushstrokes hide behind a golden cityscape. It's where you go to see evening traces of violet touch the crest of Nissan Stadium and the tips of the Batman Building. It's where you go to see plum-colored skies stretch across the Cumberland River. It's where you go to see a Nashville sunset in action.
Walking across John Seigenthaler Pedestrian Bridge on a cool evening is easily one of the top things to do in Nashville. When Broadway yells and screams "THIS IS NASHVILLE" over the roar of cars and tourists and window singers, John Seigenthaler Pedestrian Bridge murmurs "this is Nashville" over sweeping, sun-drenched views. You don't even need to walk all the way across the just-over-half-mile stretch to enjoy the scenes beyond. You just need to walk to the halfway point so you can flick your eyes from one side of Nashville to another. You'll be surrounded by joggers and cyclists and influencers all waiting for the same thing: that singular moment when the sun starts to sink and the sky colors outside its lines.
Travel Tip: Parking near John Seigenthaler Bridge is a tough find. The best time to visit is early evening on non-game and non-event days. This way, you can park on the stadium side of the bridge!
Nashville Public Library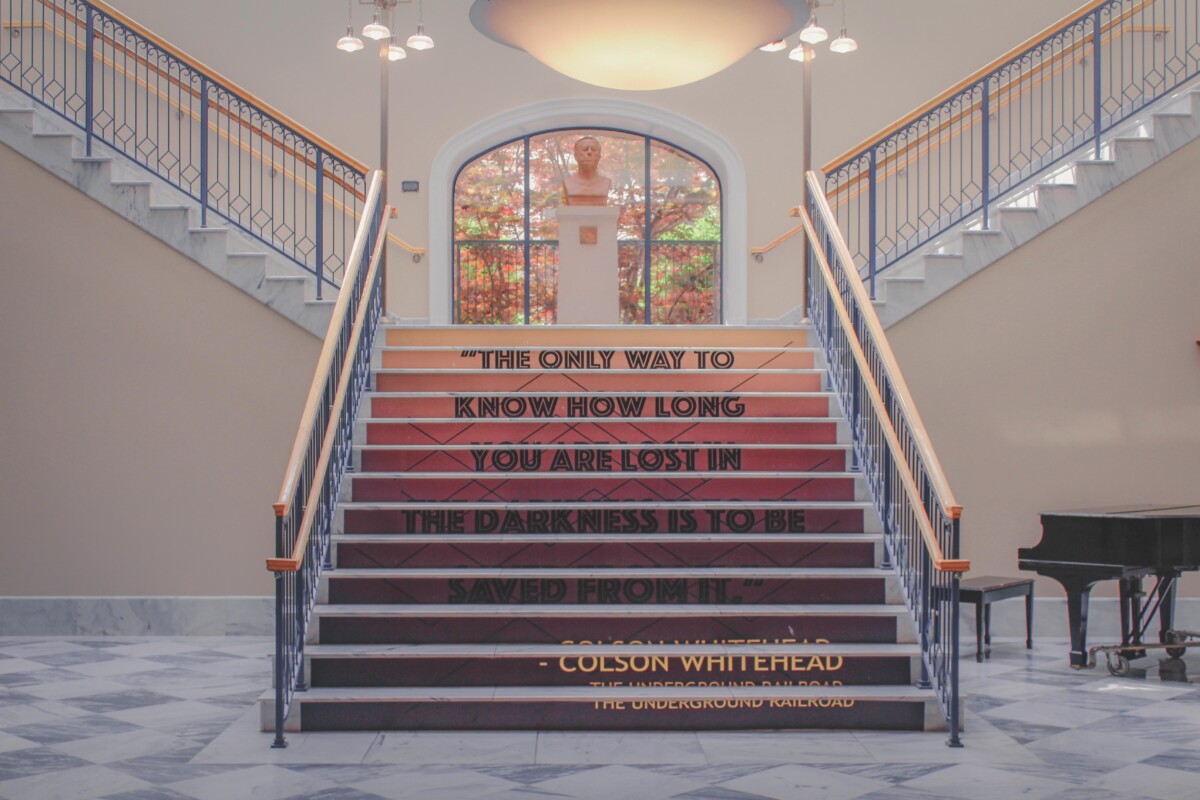 There are few places I hold in higher regard than bookstores and libraries, those holy, hallowed grounds of words. So naturally, I knew I would love the Nashville Public Library before visiting. I just didn't realize how much I would love it.
The Nashville Public Library is severely underrated. It has not one but two museum-quality installations. Head to the Civil Rights Room first. It's situated on the second floor of the library, past a thick corridor of books. Anchoring its center is a circular counter shaped like a sit-in table, etched with nonviolent protesters' Ten Rules Of Conduct. There's a timeline shown too, a chronological, year-by-year summary of Nashville's Civil Rights history. The space, steps past, is filled with books by Black authors, large grayscale photographs, giant quotes, and a family-sized film corner.
On the other side of the hallway, just minutes away, is Votes For Women, another permanent library display. Much like the Civil Rights Room, Votes For Women blurs the lines of library and exhibit. Block out time to interact with the panels and watch the videos.
Travel Tip: Park at the Library Garage! It's free for the first ninety minutes. Just be sure to validate your parking at the security desk on your way out (you can ask a librarian for assistance as well. The staff is really friendly).
Hermitage Hotel Men's Bathroom
"No, I am not taking a picture of a men's bathroom," I say. It's weird, a little too weird. "And I'm not going in. You go in. Tell me what it looks like. Is it worth the hype?"
Visiting the Hermitage Hotel Men's Bathroom might be one of the oddest things to do in Nashville. After making viral rounds on the Internet, this ultra-luxe lavatory became a tourist magnet. It's the kind of place your friends drag you to see because why not. It's not bad. It's not great. And yet, after you visit, you feel like you've ticked off a Nashville bucket list item.
The bathroom is done-up art deco style – green urinals, green toilets, mint-colored floors, slick black walls. There's a shoe shine station too. It's ritzy, the kind of ritzy you can only find at The Hermitage Hotel.
Pinewood Social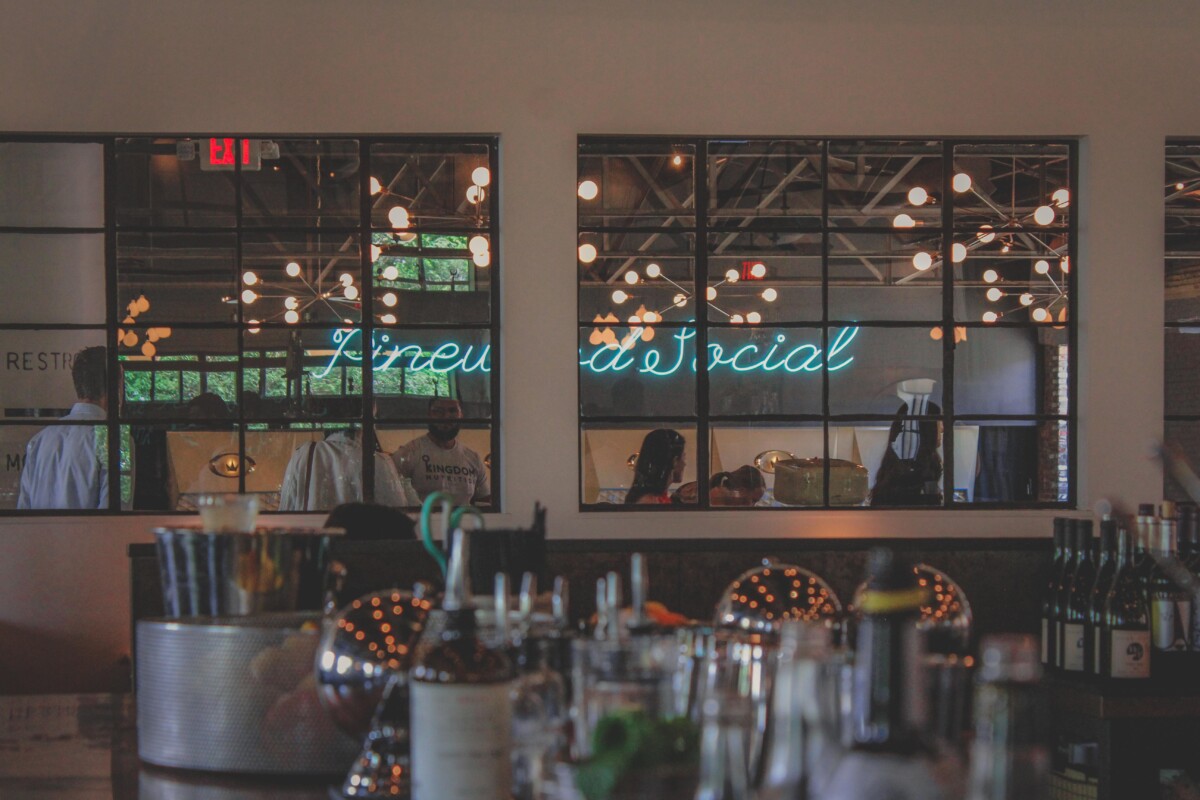 Pinewood Social is a chameleon. It can be anything you want it to be. An upscale semi-casual place to bring your laptop and meet up with your co-workers? Sure. A let's-have-a-ladies-date-here brunch bar? It can be that too. A taking-myself-out, I'll-just-settle-in-and-read-a-book, please-bring-me-a-cocktail sort of spot? No problem.
Pinewood's marked as a New American restaurant and while it does serve food, this cool, hipster-approved establishment is more of an event (or non-event if you so choose) center. You can grab a hot coffee and slowly sip it by red brick walls. You can take part in a mix-and-mingle bocce game. You can splash in the summer vibes at the first-come, first-served dipping pool. And you can bowl. Bowling is the activity Pinewood is most known for. There are six rustic, retro wooden lanes that all plunge towards a blue-lit Pinewood Social sign. Ball and shoes are provided.
Music Row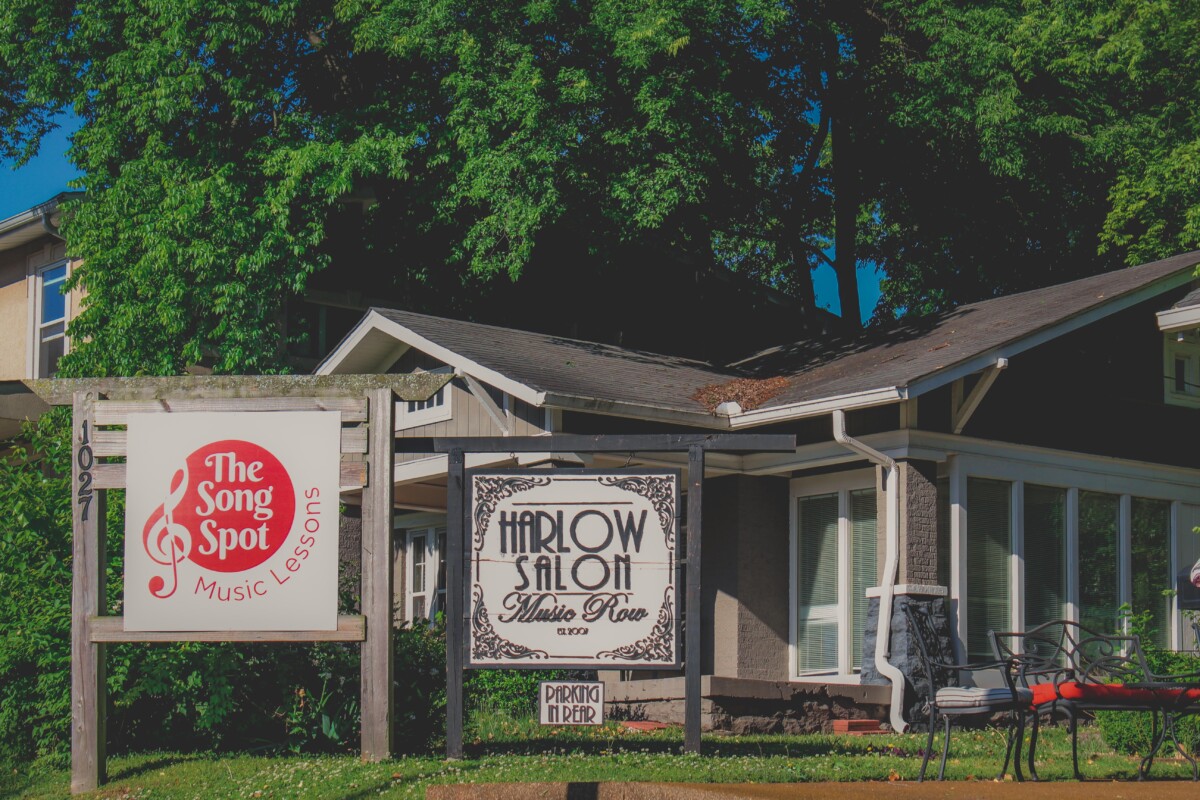 Music Row is defined more by its legacy than by its boundaries. It's a hotbed of recording studios and radio stations. But you wouldn't know that by strolling around. Despite the companies and firms lurking about, most of Music Row, today, feels residential. The stories are hidden away, tucked behind big, closed-door structures.
Driving around Music Row? Here's where to roll down the window:
RCA Studio B: RCA Studio B should be your introduction to Music Row. Opt for the tour departing from the Country Music Hall Of Fame (mentioned above). It's an hour-long and gives you the low-down on one of the most iconic recording studios on Music Row.
RCA Studio A: Studio A is smack next to Studio B. It's another place crucial to popularizing the Nashville Sound, a mid-20th century twist on country music characterized by its smoother, stringier sonancy. Note that artists of all genres have recorded here, including The Beach Boys, The Monkees, and Kacey Musgraves.
ASCAP: On 2 Music Square West is a heavy-windowed office building. This is the American Society Of Composers, Authors, And Publishers (ASCAP), a membership comprised of over 850000 artists. ASCAP is a Performing Rights Organization (PRO). While there are different kinds of musical rights, a PRO focuses only on performance rights. Performance is an ambiguous word. It's hard to define. It can refer to anything from a concert performance to a song played overhead in a cozy cafe. A PRO helps track, collect, and distribute royalties. PROs are a really big deal in the music industry and ASCAP is one of the mega-corps to marvel at (at least from the outside).
BMI: Another one of the biggest PROs is Broadcast Music Inc (BMI). BMI has a roster of over 1 million artists. Among these artists are Lady Gaga and John Williams, Carrie Underwood and Taylor Swift. BMI is located in Nashville too, at 10 Music Square East.
Owen Bradley Park: Another drive-by stop is Owen Bradley Park, a spit of green known for its friendly-faced, piano-playing Owen Bradley statue. Bradley became a professional musician when he was just a teenager. He started a band, co-wrote songs, and led recording sessions. Music Row became the place it is today because of him.
Quonset Hut: After all, in 1954, Bradley (and his brother Harold) opened the first-ever recording studio on Music Row. It produced hits by Bob Dylan and Johnny Cash and George Jones and Roger Miller. Bradley's converted army Quonset hut was the beginning of this slice of Nashville history.
Parnassus Books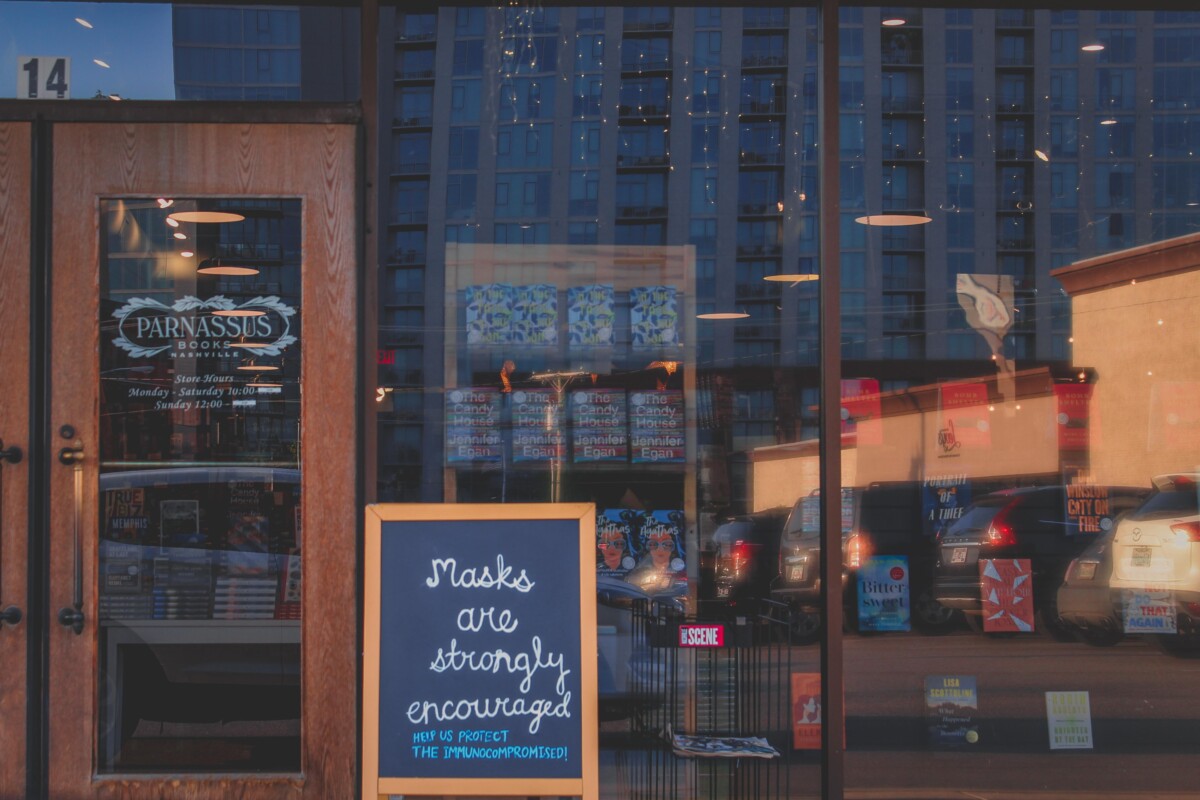 Although McKay's and The Bookshop are my favorite bookstores in Nashville, Parnassus Books deserves a mention on this list of things to do in Nashville. Ann Patchett is an author you've likely heard of. She's the Orange Prize short-listed, PEN/Faulkner award-winning brain behind Bel Canto and State Of Wonder and The Dutch House. Parnassus is her bookstore.
Even if you haven't read any of Patchett's books, you'll love this extension of her bookish realm. Parnassus is a classic, independent bookstore flaunting a kid's room, a tasteful literary fiction collection, and a Wild Sam Field Guide-peppered travel section (which I always feel the need to point out). Bestsellers abound, and so do Ann Patchett's titles (all of which are signed).
Draper James Flagship Store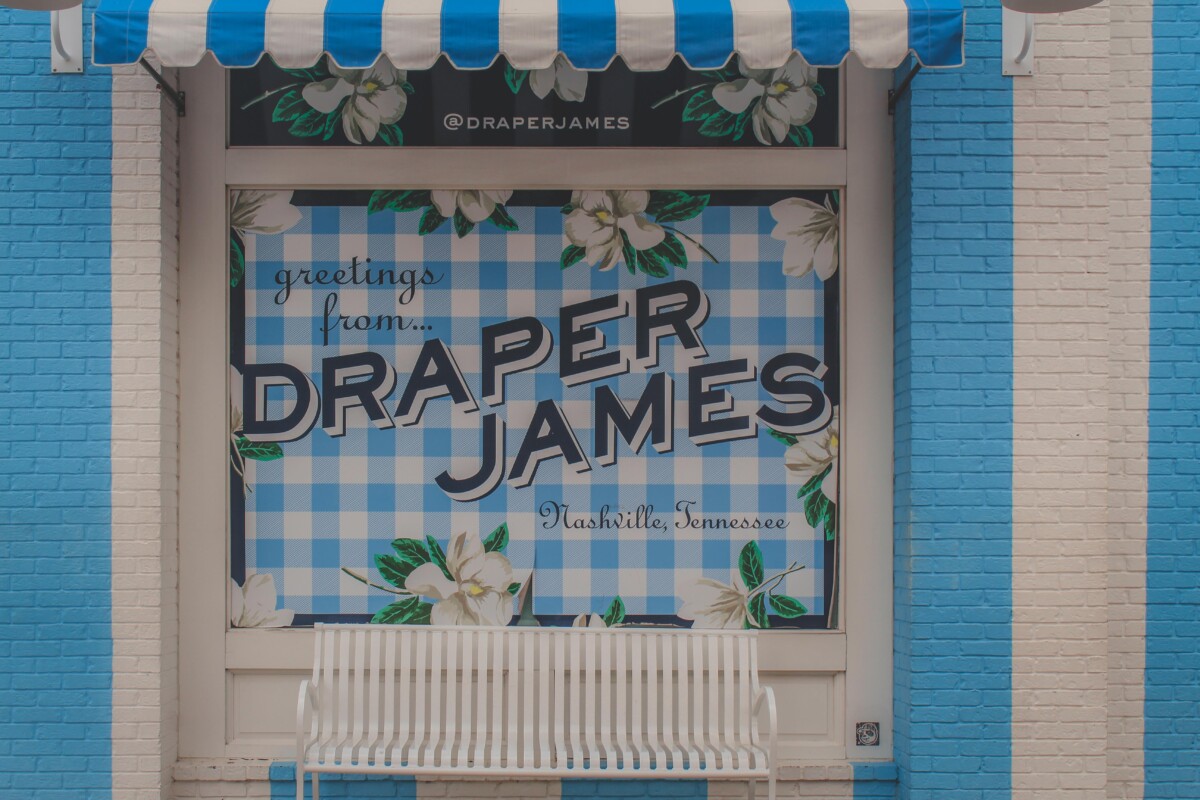 Draper James is one of the most Instagrammable places in Nashville. Its robin's egg blue striped walls and small, shaded awnings and magnolia-bordered sign feel distinctly Southern. The exterior sets the tone for what's inside: a stylish collection of casual, flowy smocks and gingham home accents.
Southern coffee table books. Woven handbags. Pastel pumps. Draper James embraces Southern femininity. The shop was founded by Reese Witherspoon and named in honor of her grandparents. It's a lifestyle brand, a Nashville-inspired curation of charm and grace.
The best part? Draper James' flagship location is just one stop along 12South, a cute, walkable neighborhood known for its only-in-Nashville cafes and restaurants and boutiques.
Try Tennessee Food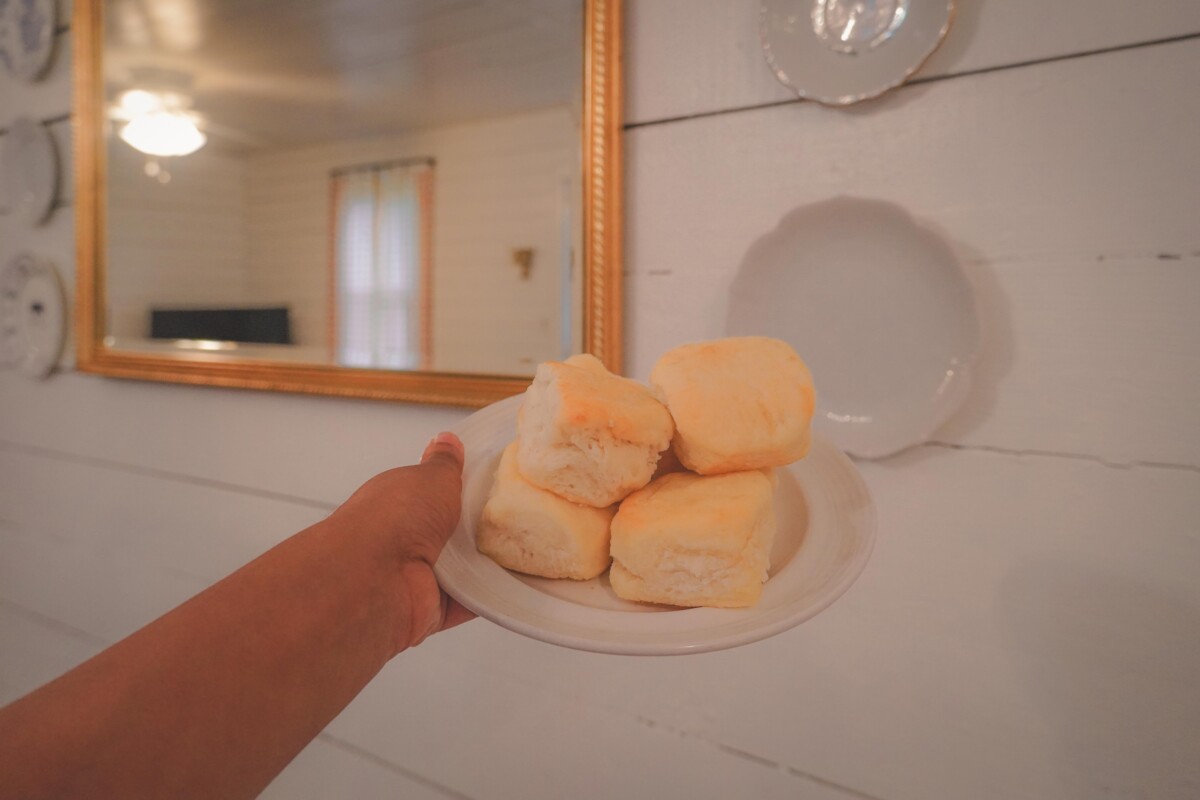 Trying (traditional and tourist-popular) Tennessee food is a rite of passage in Nashville. Biscuits from Loveless Cafe. Goo Goo Clusters from Goo Goo Chocolate Company. Third-wave coffee from Frothy Monkey. Hot chicken, lots of spiced, seasoned, tender Hot Chicken from Prince's (yes, I tried the XXX hot. You can read about that near-death experience here). If you like Hattie B's, just shut the cluck up (kidding! I still love you). Vegans, you don't have an excuse not to try hot chicken (and I mean this with all due respect. Finger-licking-good vegan hot chicken is available at dives like the Southern V and upscale eateries like Graze). Side note: when you order Meat & Three (almost anywhere here), vegetable choices include cornbread and beans. I don't understand it; that's just the way it is.
Tour Some Distilleries
"You're as smooth as Tennessee whiskey," Chris Stapleton growls. I turn the radio volume up, trying to hold my karaoke note as he gruffly bellows the next lyric. I fail (my voice comes out all throaty and fake-low) and rotate the dial to the right. "You're as warm as a bottle of brandy," he continues, drowning out my off-pitch, late-night car singing session.
Tennessee is known for producing hard liquor: whiskey, gin, vodka. Some of the most popular places to visit are Corsair Taproom (for the 30-minute small-group walking tour, 1920s pot still, and spirit tasting) and Jack Daniel's (this attraction is in Lynchburg, over an hour out of Nashville, but the tour itself is fun, info-packed, and reasonably priced).
Some of my favorite Nashville distillery guides:
First Saturday Art Crawl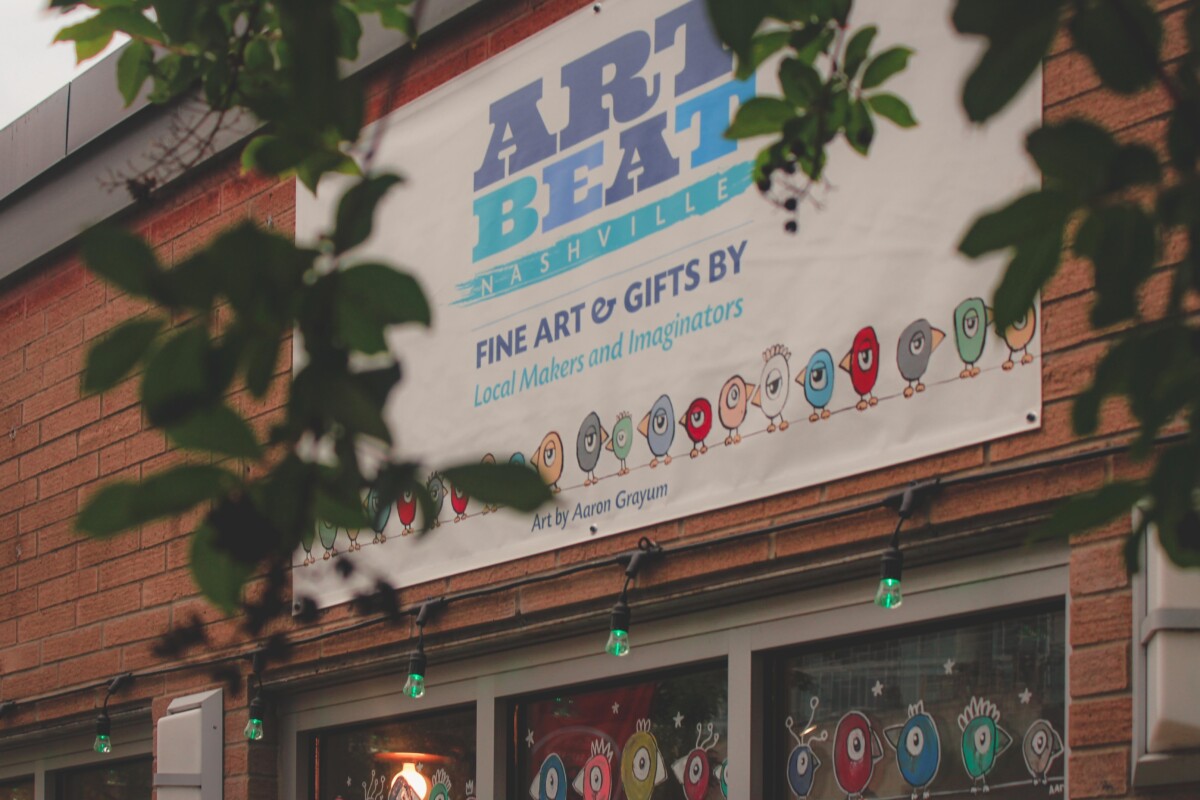 "I think this is it," I say, walking up a hedge-lined ramp to a shop titled Art Beat. Music spills out the door. Two singers' light, airy vocals bubble up within the space. Inside, Southern-inspired prints and cheeky greeting cards and Tennessee-made jewelry lie neatly on counters. People – buttoned-up locals, Hawaiian shirt tourists, cowboy-hatted wanderers – mill around the art. Alcohol sloshes in half-full glasses. I flip through stacks of posters and find one I love. It's a chart of classic jazz singers, the perfect remember-Nashville illustration by Joanna Dee.
First Saturday Art Crawl is a monthly event. It takes place in the evening, past 5 PM, and ends before night rings in (8 PM). You go from neighborhood-to-neighborhood, stop-to-stop, between hotels and churches and galleries (check this page for an updated list of participating locations) to listen to live music, sip refreshments, and get acquainted with Nashville's art scene.
Frist Art Museum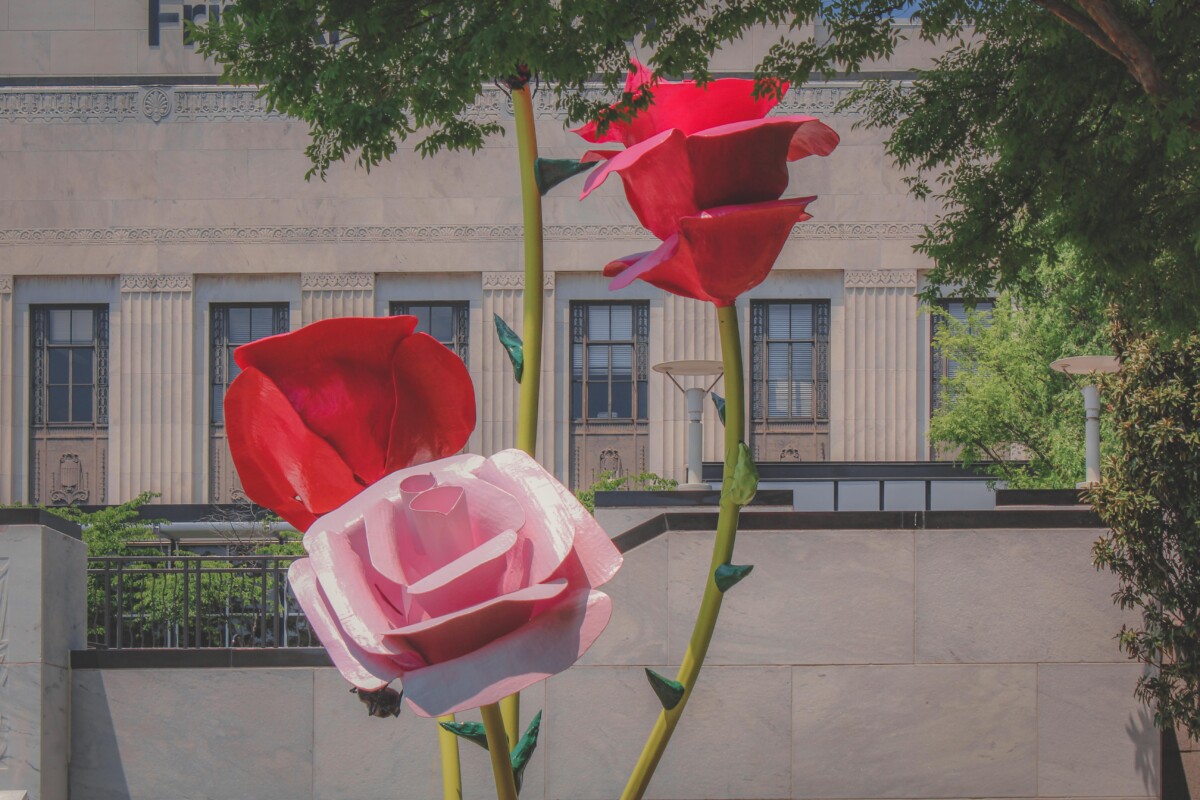 As evidenced by first Saturdays, Nashville is home to many fine art stores, but few fine art museums have chosen to live here. I get it. Nashville is a city of musicians; it's a city for musicians. Paintings and sculptures play second (or third or fourth) fiddle to lyrics and melodies. So Frist, in many ways, is groundbreaking. It's an in-your-face art museum right on Broadway. There aren't any permanent collections. Frist is fluid. It's transient. It isn't pretentious. It welcomes art by school teachers and students. It welcomes exhibitions organized by iconic institutions like LACMA. It's unafraid to be niche. Frist once hosted an Alma Thomas retrospective. Heck, there was even a Bologna-specific medieval art exhibit.
Travel Tip: If you have a Bank Of America card, this museum is free on the first weekend of the month as part of BOA's Museums On Us program!
Amelia's Flower Truck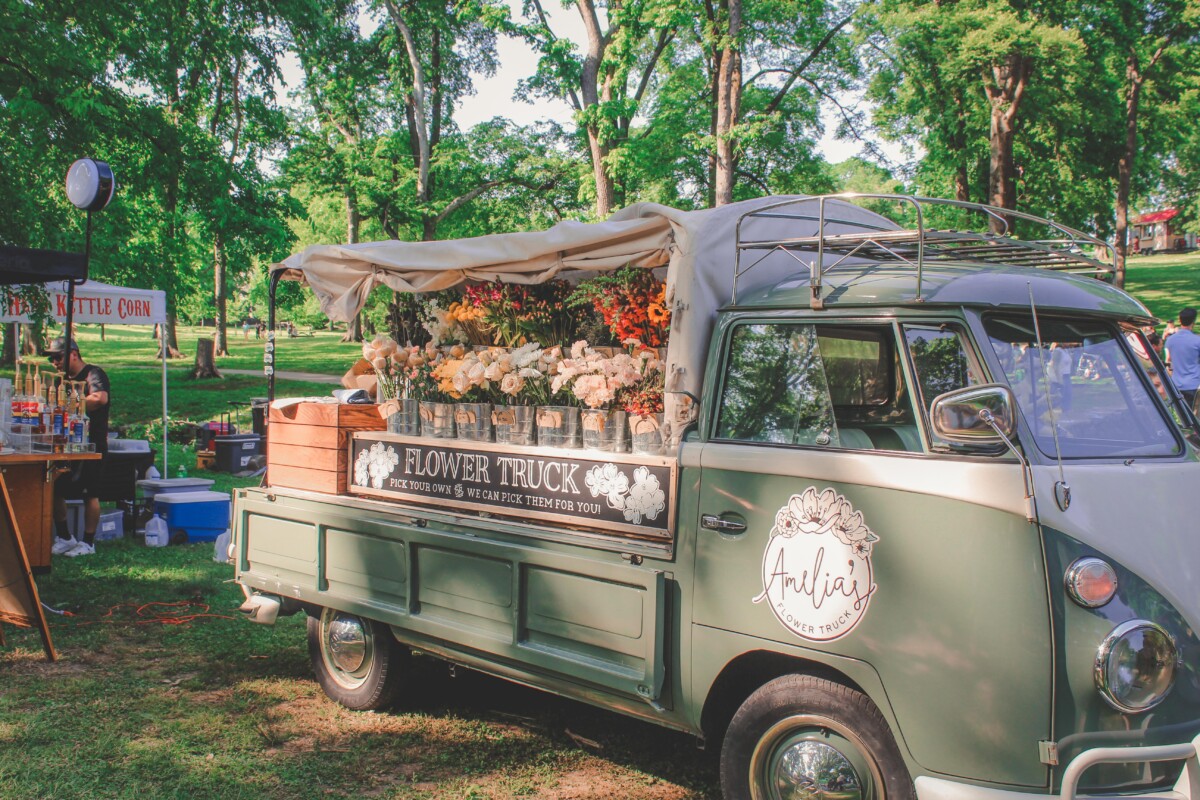 "You should get me one," I say, pointing at the flowers.
"You want flowers?" my husband balks. He eyes me suspiciously, like this is one of my weird end-of-the-month cravings. It's strange, I know. I usually don't buy flowers (books, always. flowers, never). I'm terrible at keeping them alive. Our snake plant has one leaf left; its edges brittle and brown. By now, it was supposed to fan out like thick, green tailfeathers (according to the IKEA photo anyway). That definitely didn't happen. So I knew if we got a fresh flower, it wouldn't last for long. It would probably be dead by the time we got back home.
"It's our anniversary," I shrug, like this answered everything. Vyas nods and gets ready to pull a bouquet, a bridal-colored flush of roses and lavender and snapdragon. But I just want one stem, a pale, pink carnation that reminds me of our wedding day.
Although Amelia's Flowers is known for its Instagrammability, its sage green retro Volkswagon truck, tiny gray tins, chalkboard signs, and sweet-scented blooms hold a promise of love and smiles and memories. And right now, that's all I need. You'll see Amelia's Flower Truck all over Nashville (you can find the truck schedule here). Some days, it's in The Gulch. Some days, it's in Germantown. Some days, it's in 12South (at the Tuesday-afternoon, music-pierced Sevier Park Farmers Market – just saying). But no matter where it goes, Amelia's Flowers keeps its soft-spoken, understated charm.
Street Art Tour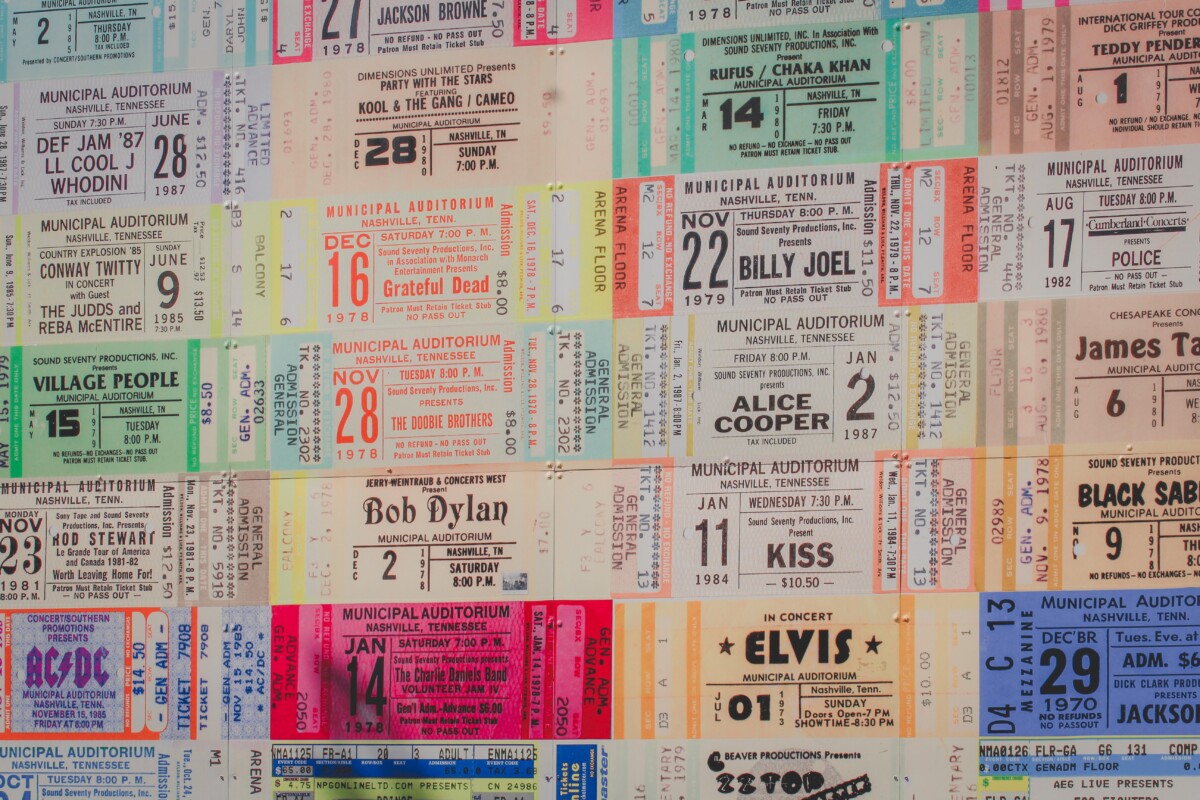 Nashville's street art scene isn't contained to one district. It's a cross-city expression of creativity. You'll see a painted, brick-backed "I Believe In Nashville" flag; a pouty, dripping red-lips mural; and a modern, slightly culty, three-walled Hieroglitches abstraction at Three Brothers Coffee. The best way to soak in the street art is via a self-guided driving tour (alternatively, you could opt for a guided tour with Nashville Mural Tours).
My Favorite Nashville Street Art Travel Guides:
The Parthenon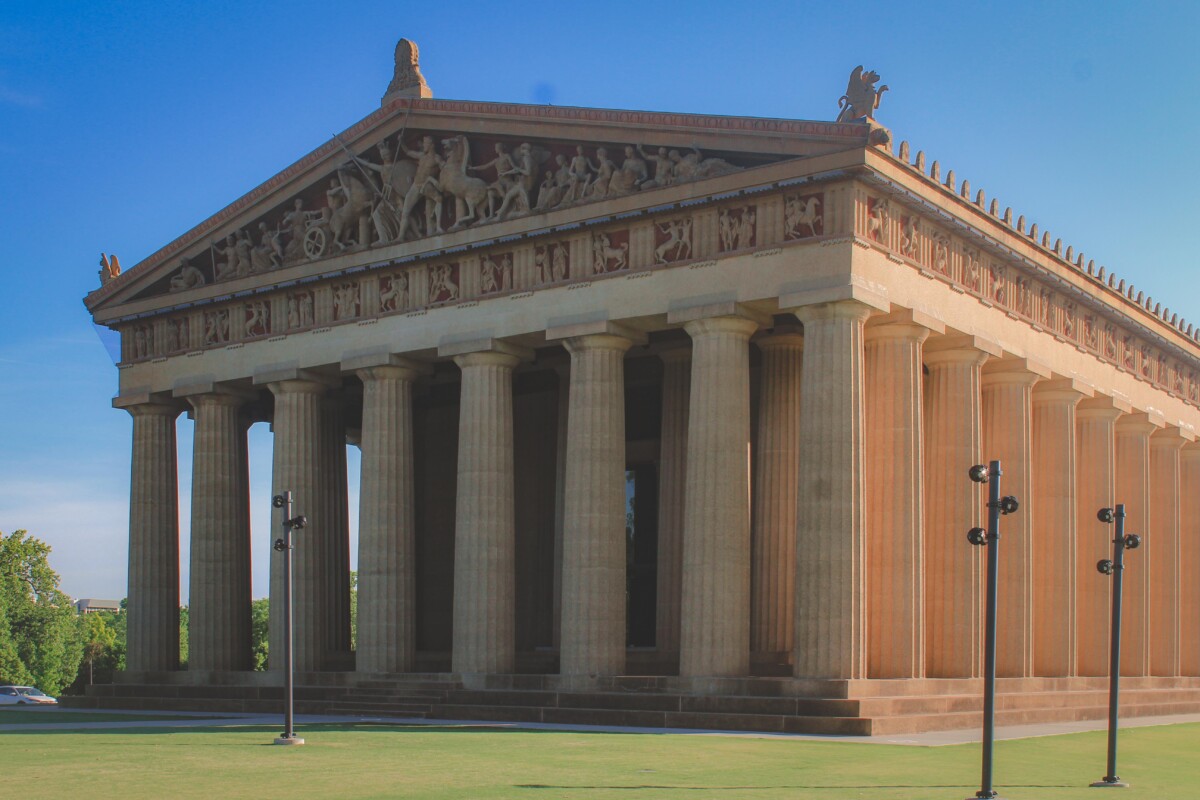 The original Parthenon in Athens sits in half-ruins. It's a crumble of sand-colored limestone and Pentelic marble. Nashville's Parthenon was erected over two millennia later. It was meant to be a full-scale testament to the city's place as the "Athens Of The South." And it is. This Parthenon has aged in a way that feels timeless. Kathryn Ormsbee says it best in Tash Hearts Tolstoy: "It's such a stunningly odd sight, because it has the potential to be tacky, and maybe some people think it is, but I don't. Here, in this park, it looks eternal…Maybe the Batman building will fall, but not the Fake Parthenon. Never the Fake Parthenon."
Although the Fake Parthenon's detailed facade solidifies its status as one of the best things to do in Nashville, its interior is not to be missed. There's a 42-foot tall, gold-robed Athena statue; she has a sword and shield and serpent. She carries Nike in her hand. She's the centerpiece that you wow at, that stuns you, that forces your jaw to drop (and if you've had the displeasure of seeing the Percy Jackson movie, induces a little nervousness about the possibility of coiling, ceiling-sized Hydras). There's more art beyond, a permanent collection of 50-plus paintings (mostly landscapes) from the 18th to 20th century.
Centennial Park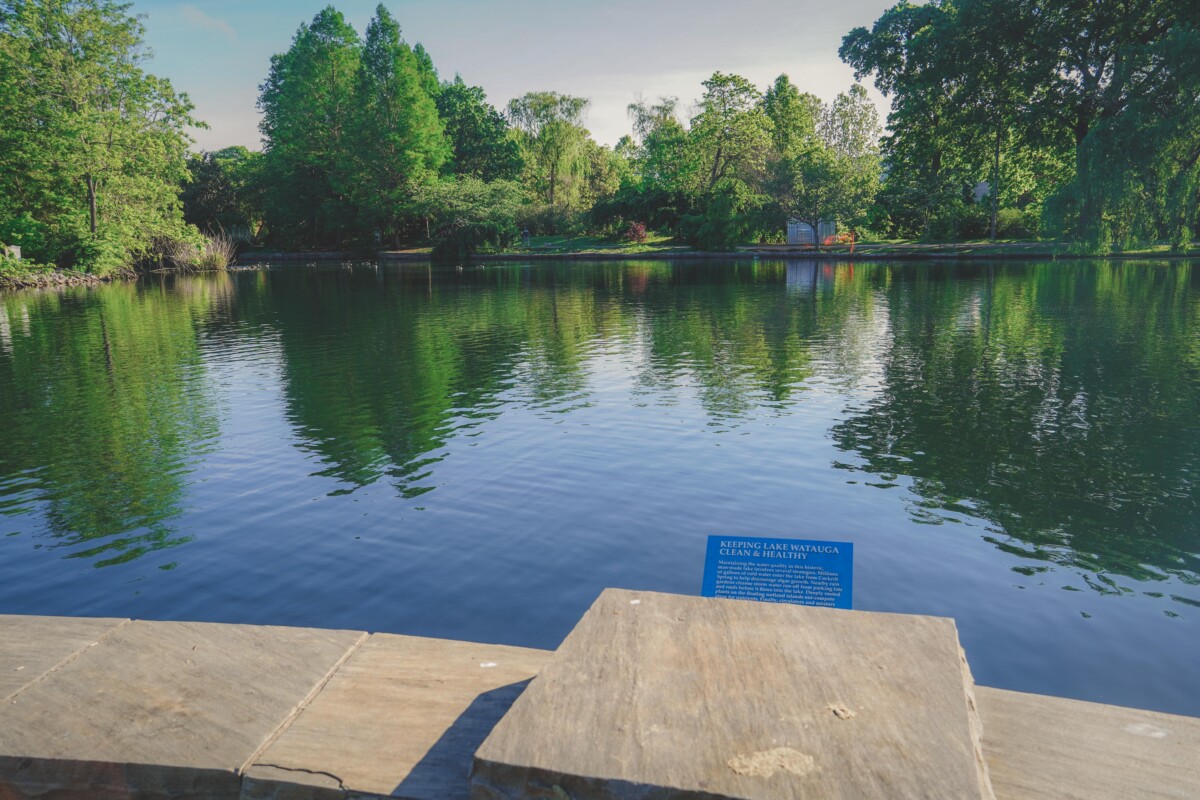 Centennial Park isn't just The Parthenon (though that's one of the biggest reasons to visit). On 132 acres, you'll find Lake Watauga with its bright blues waters and rippled banks and paddling ducks and shady patches of trees. You'll find a mile-long exercise trail, one yellow-flower-peppered sunken garden, and a boxy herb garden.
Centennial Park is intensely serene. It doesn't take much imagination to picture a slow-moving, hand-holding, mid-day date here.
Fun Fact: Taylor Swift mentions Centennial Park twice in Folklore! Both mentions appear in the song Invisible String ("green was the color of the grass where I used to read at Centennial Park", "gold was the color of the leaves when I showed you around Centennial Park").
Tennessee State Capitol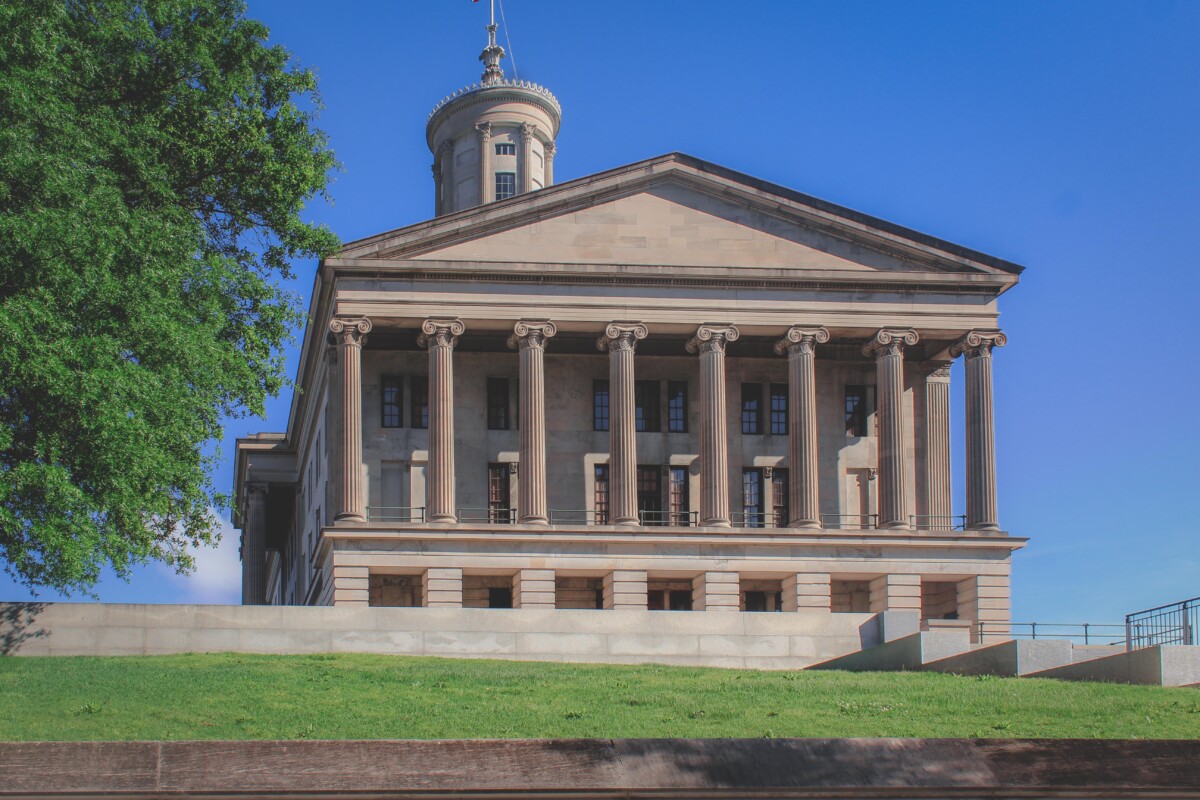 The Tennessee State Capitol also fits in with old Nashville, that slightly Greek-influenced Nashville hosting The Parthenon. It's stately up-close, long and angular – straight lines, hard edges. It isn't domed, one of only a dozen capitols built this way. There are rows of Ionic columns; after all, this building was designed to look like an Ionic Temple.
You can tour the Capitol's interior on weekdays (45-minute guided walks through the building). But even before each session starts, you'll notice pinpricks of Tennessee's past heavy on the mound outside. Sprawled on the Capitol's grounds are comically upright Clark Kent-style, caped statues of Andrew Jackson and Andrew Johnson; an eerie pillared tomb of James K. Polk (I mean, I'd haunt a place if my body was moved about three times after my death); and an invisible memory (a long-gone trace of Tennessee's pivotal role in the War On Roses).
Travel Tip: Parking is virtually impossible near The Tennessee State Capitol. I highly recommend using Uber or Lyft to reach this destination.
BiCentennial Capitol Mall State Park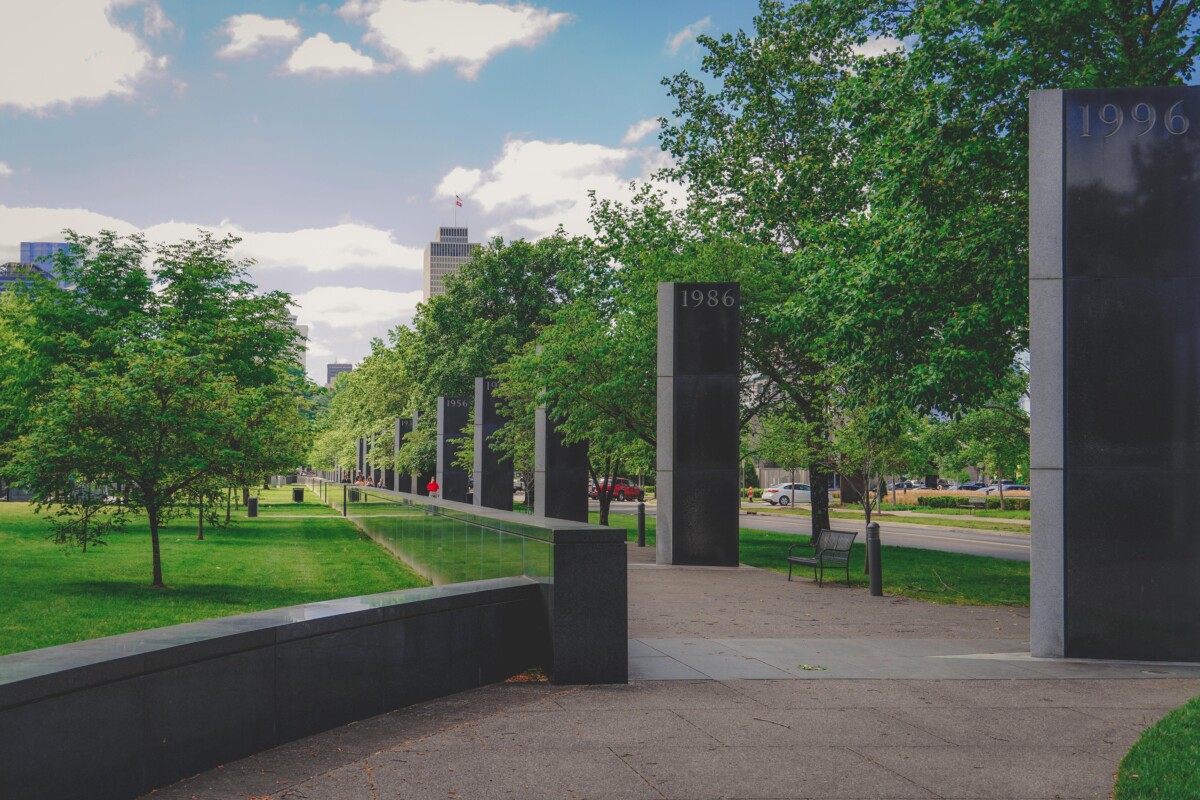 Walking BiCentennial Capitol Mall State Park end-to-end is easily one of the top things to do in Nashville. It doesn't take long, an hour at most if you stop and listen and snap a photo of each sight along the way.
Start at the entrance closest to the Tennessee State Museum, where a Stonehenge-like clump of carillons rings each hour, on the hour. Wander through the park's eleven acres, pausing at the big, black globed WWII memorial; reading the 1000-plus foot, text-coated west wall; resting and cooling near the tiny gurgle that is McNairy Springs.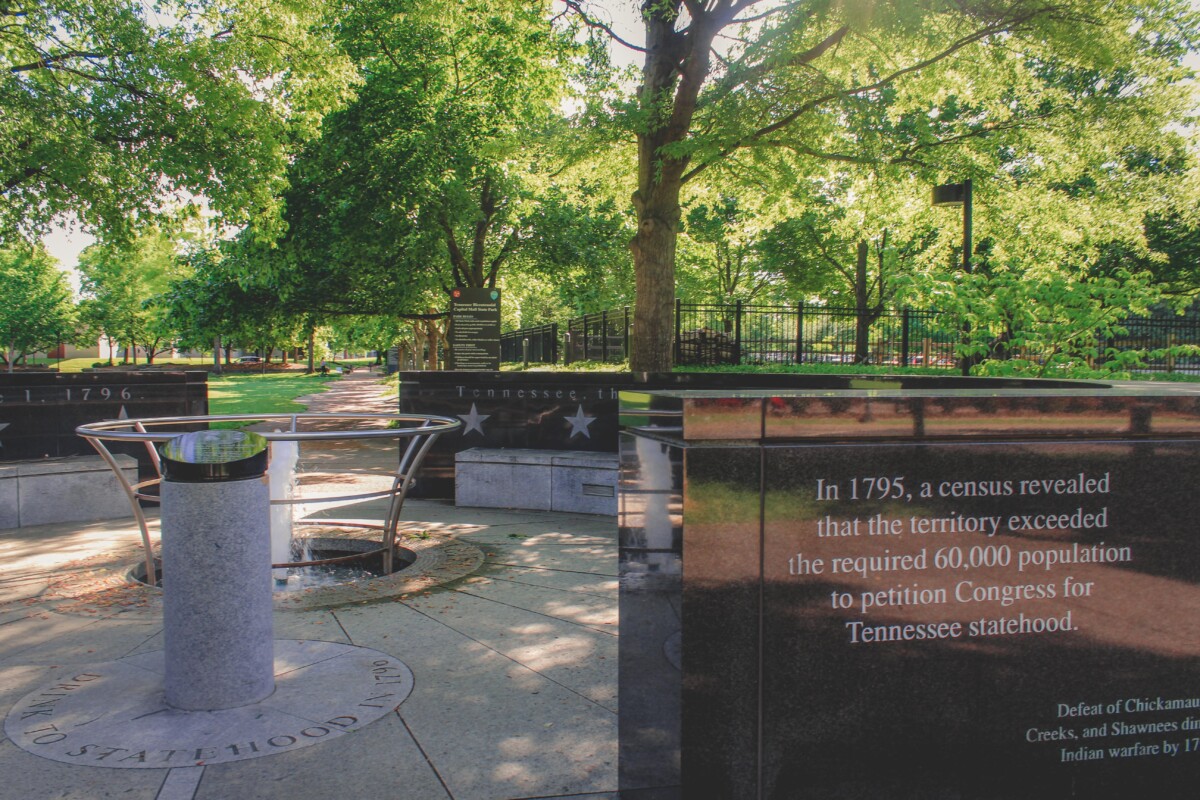 Take your time. Save the amphitheater for last. It's an impressive terracing of seats with curved ledges jutting out like grassy, tiered cake layers. Let your eyes move up and up and up along the smooth, green landscape, up to The Tennessee State Capitol, which sits like a wedding topper on Capitol Hill.
Tennessee State Museum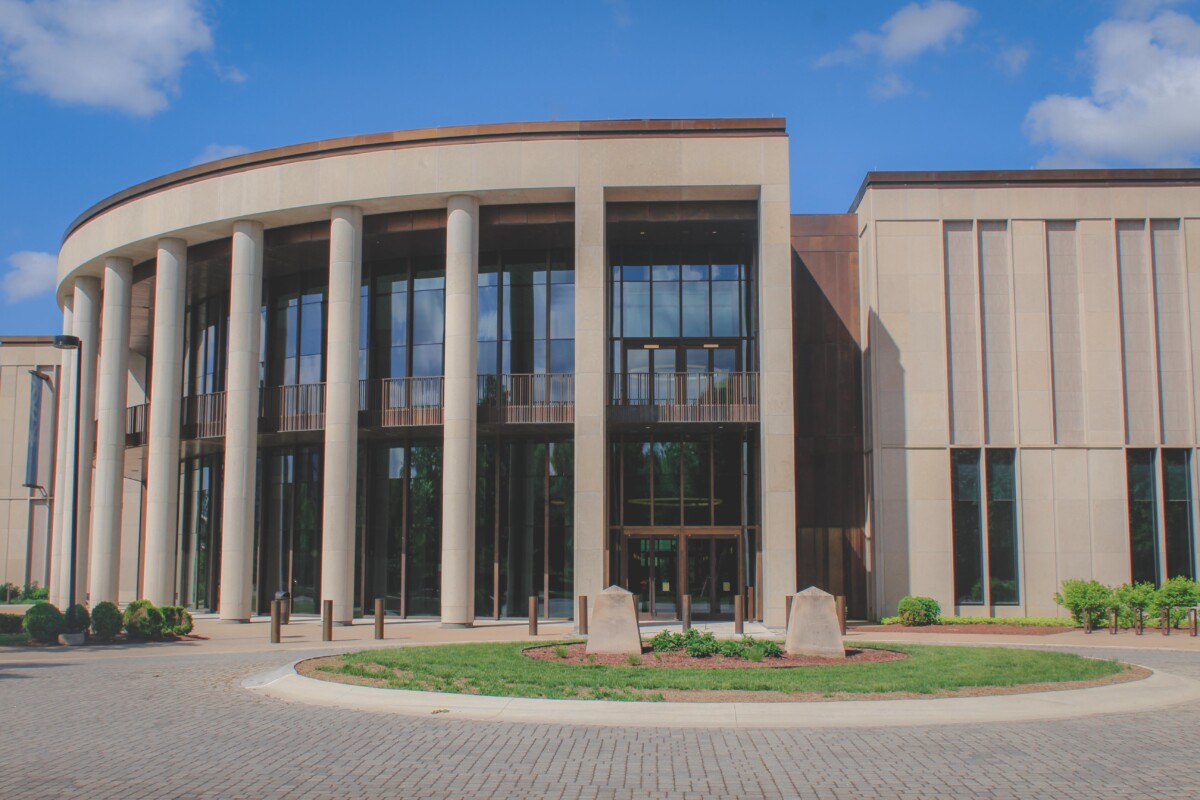 With its time tunnel, First People's artifacts, extensive Civil War stories, regional fossils, and 360 Interactive Theater, The Tennessee State Museum is hands-down one of the best free things to do in Nashville. It's suspiciously nice, the kind of state-of-the-art, modern facility that makes you want to double-check whether it's really free. You ask and you're assured it is, but there's still a tiresome, bothersome seed doubt. The Tennessee State Museum is impressive, ridiculously so.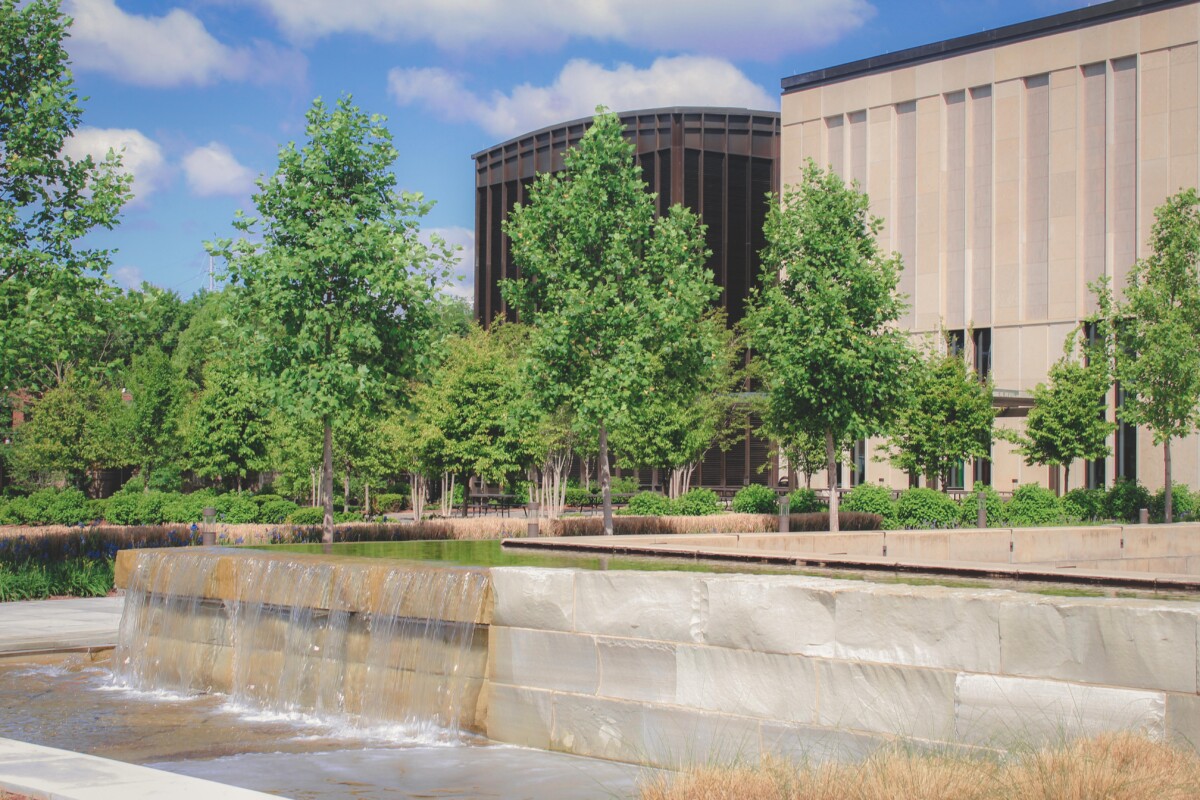 The waterfall-fronted, light-flooded, double-storied building carries more than 130000 square feet of open floors and colorful exhibits. On hot Nashville days, you'll move from wing to wing, gallery to gallery, learning about Tennessee: its origins, its intentions, its landscape, its mistakes, its setbacks, its accomplishments. The displays are fiercely engaging. You'll want to spend at least a half-day here (or, at the very least, plan a return visit).
Nashville Farmers Market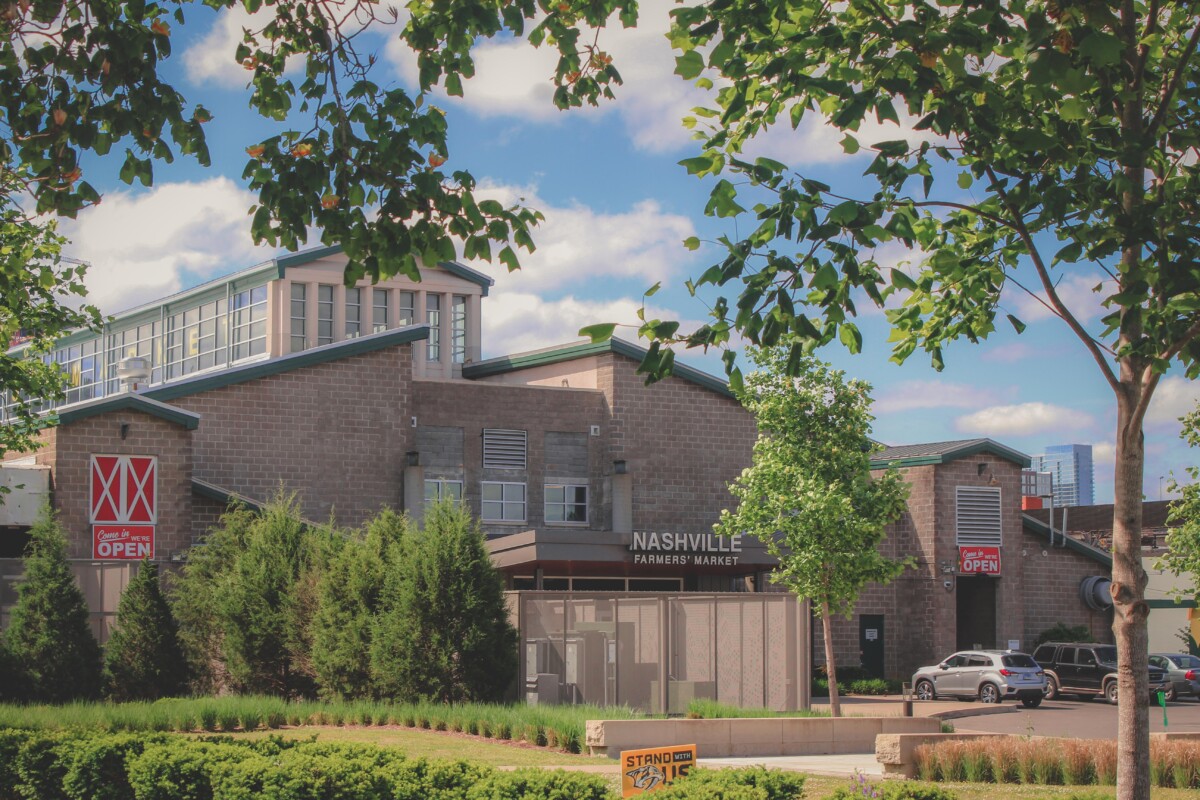 Here's what I love about the Nashville Farmers Market: it's open every day. Both parts of it (the indoor and the outdoor) are. The Market's cool, air-conditioned food hall is home to a small, beloved series of intercontinental restaurants. You'll amble past signs for Indian, Korean, and Jamaican food; beam-hanging lights; trendy, social-media-ready walls; and empty tables (that fill out by lunch). You'll suck in the mingled scent of coffee and fresh fruit, curry and herbs, milk tea and red wine, soap and spice. Outside, desks laden with fresh produce (tomatoes, bananas, oranges, limes) squat beneath a long, covered overhang.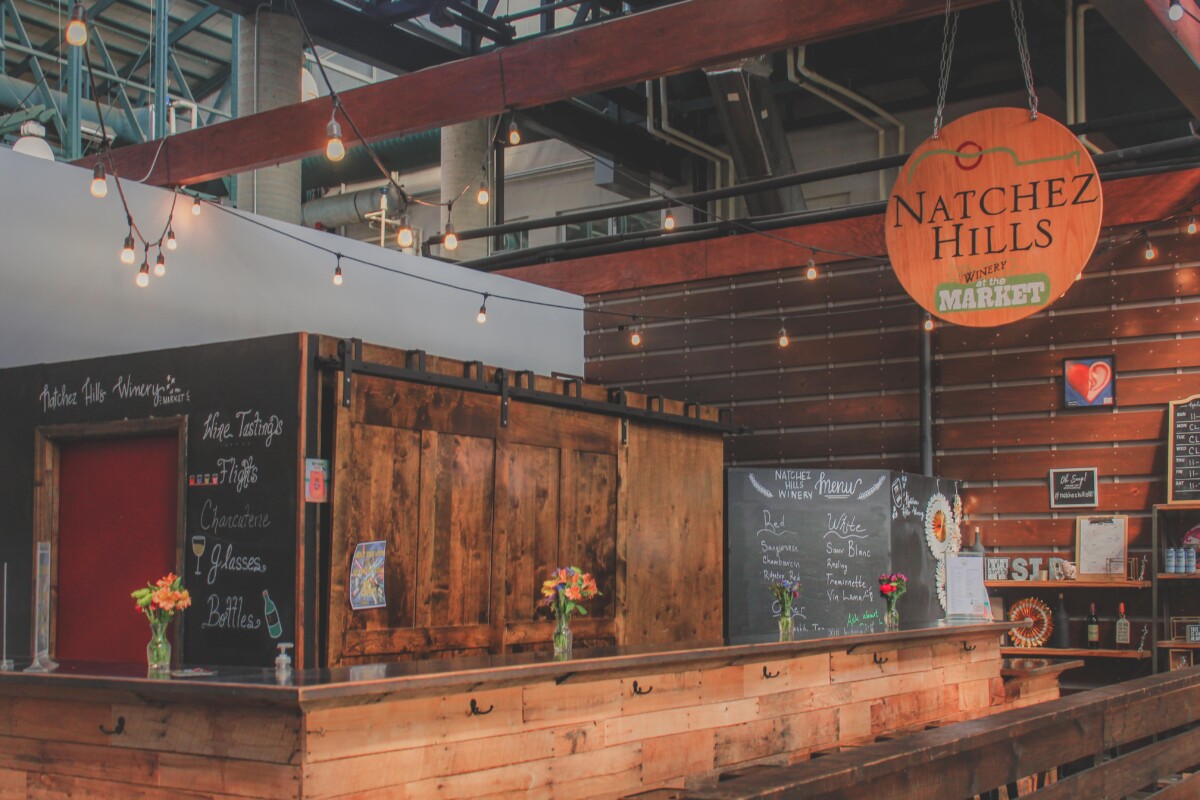 Tennessee Agricultural Museum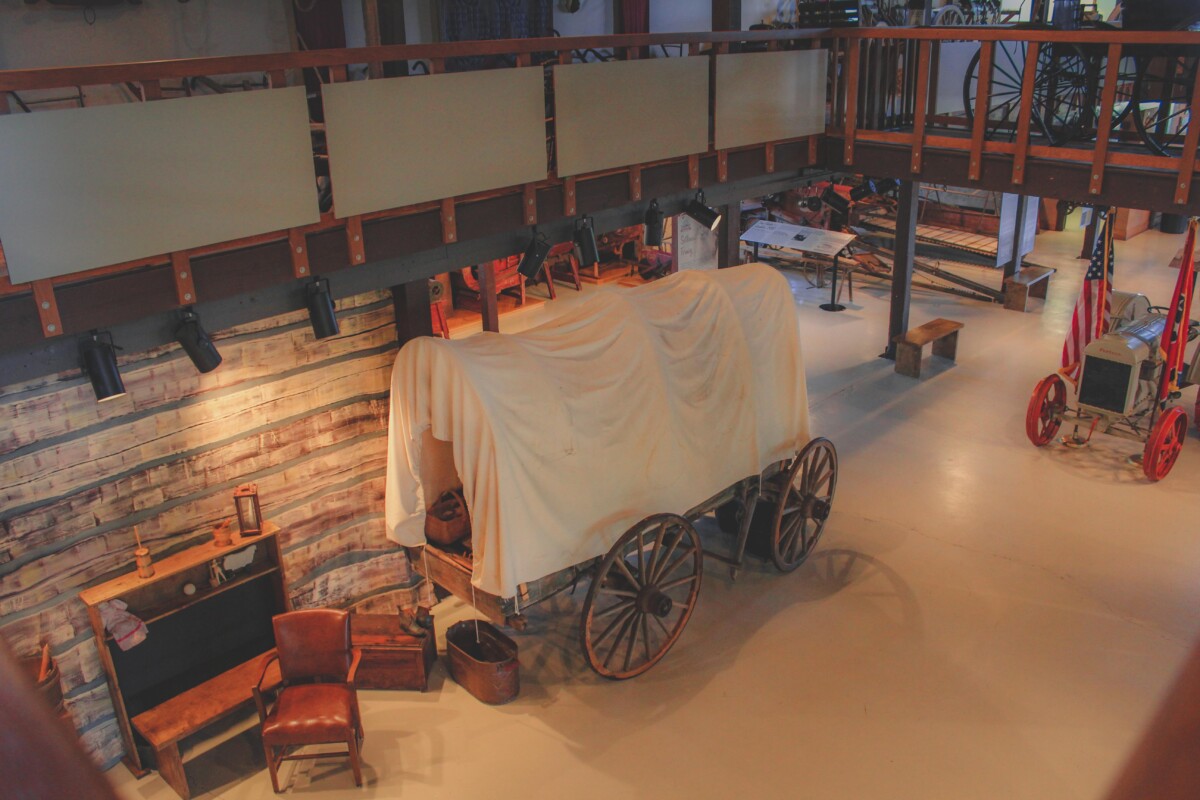 Further out, close to Nashville's edges, is the Tennessee Agricultural Museum. Set on a wide-spanning, 200-acre Agricultural Center, this two-story, low-lit, black-roofed museum is crammed with exhibits. Surveying the displays doesn't take long, but walking the grounds does. There's a network of trails and roads (I'll link the official trail map here) that feature a grassy, log-cabin flanked swath; a spring-loved Iris Garden; and a small, rock-bounded koi pond. With greenways and walkways, tiny nooks for curling up and reading, and apple-red little free libraries, Ellington Agricultural Center is (in our opinion) one of the best free things to do in Nashville.
Cheekwood Botanical Garden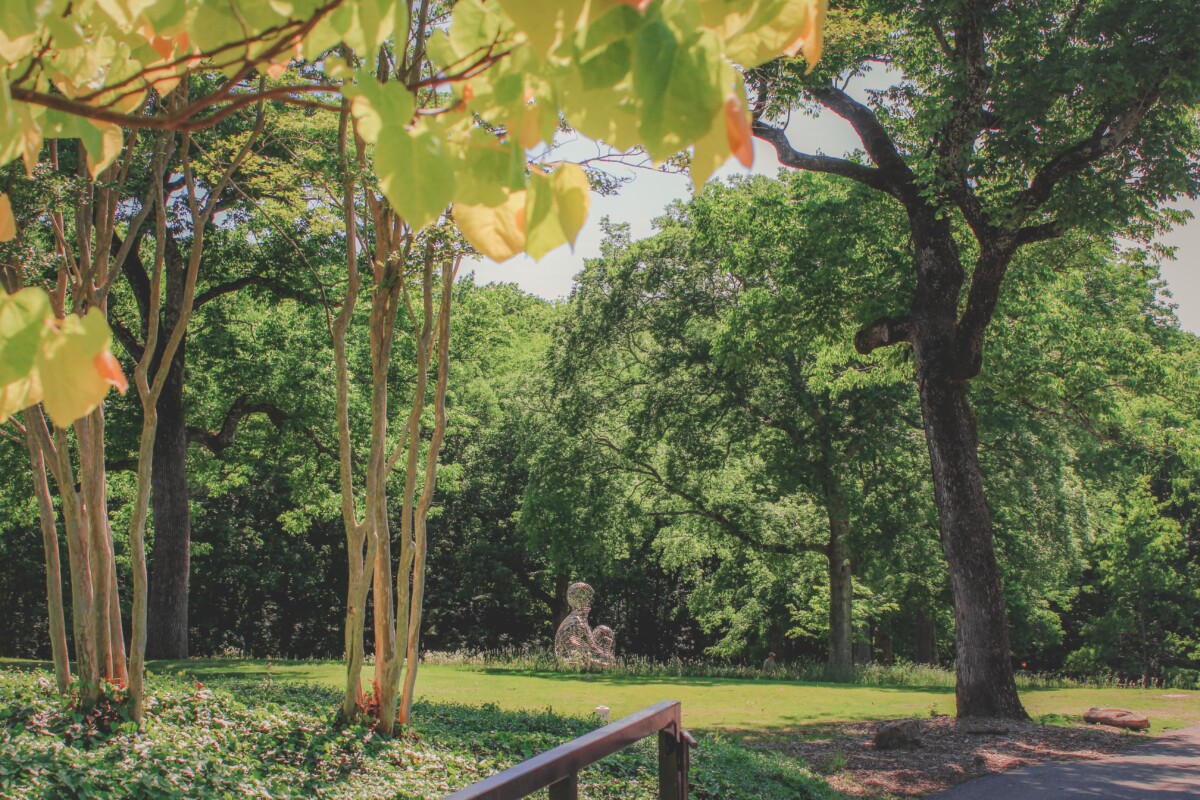 Each year brings 400000 visitors to Cheekwood Botanical Garden, a Nashville sight best dressed in spring. It's 55 acres of grounds and gardens, sidepaths and detours, trails that end abruptly and trails that loop past daffodils and dogwoods and magnolias and boxwoods. Cheekwood is a scavenger-hunt of sights. Look hard enough and you'll find a glass bridge (that looks like its been plucked from a Norwegian Ice Hotel), a thick bamboo forest (Nashville's rendition of Arashiyama), a 15th-century French tub (tucked in a literary garden), and two swan fountains.
Radnor Lake State Park
Nashville is a beautiful city, and Radnor Lake State Park proves that. The path to the lake is clear and quick. Large-eyed doe hide behind skinny trees, crunching leaves as they move. Birds sing; their sharp, confident beats and soft, uncertain whistles press against each other. You'll hear woodpeckers and owls and chickadees and warblers. And later, after a few minutes of walking, the throaty twang of Tennessee frogs. Not even a quarter mile out of the parking lot, you'll reach the lake itself, a calm, picturesque glaze of water fenced in by big bunches of trees, scattered wildflowers, short-haired grass, and rotting trunks. It's a low effort, high reward hike.
Percy Warner Park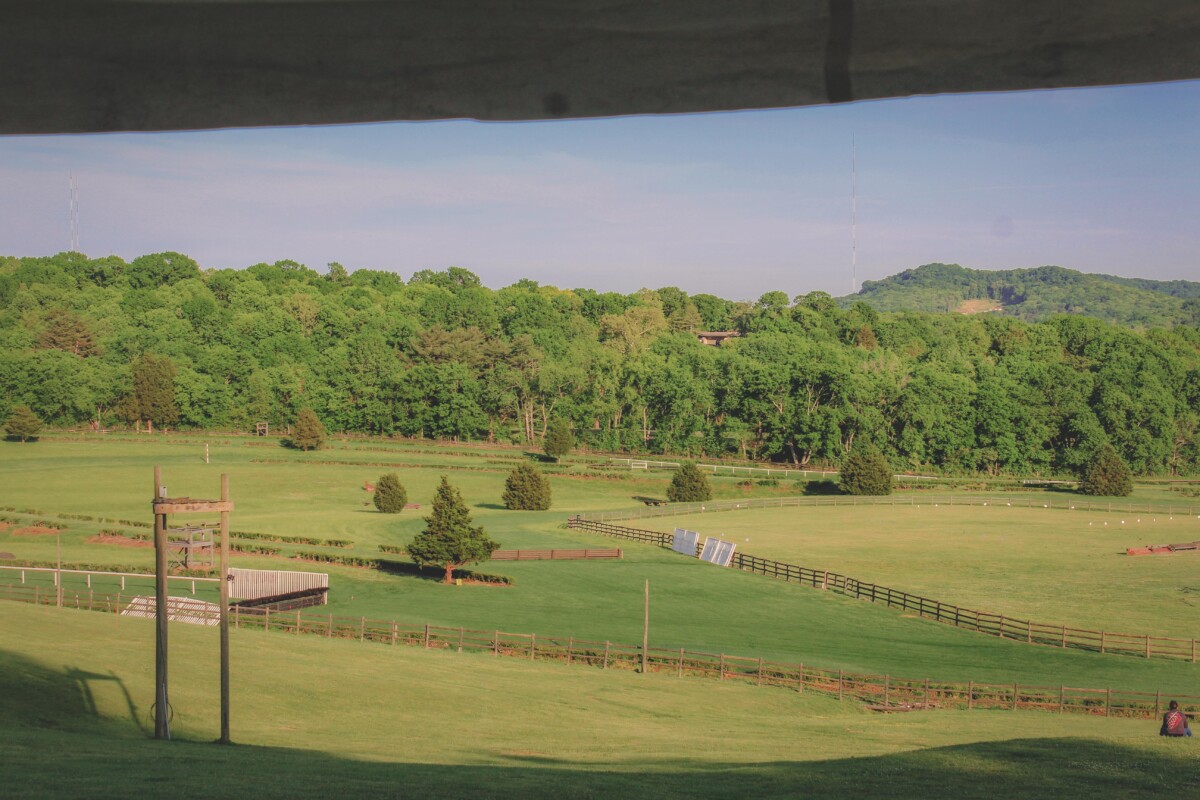 The first time I visited Percy Warner Park, it was the end of fall, almost the start of winter. The trees were naked; the ground was barren. But, by spring, every depressing, rutty brown speck had been replaced by bright sheets of green.
Percy Warner Park is one of two Warner Parks in Nashville. Together, Percy and Edwin Warner Park cover over 3000 acres. Go for the scenic drive, which gently curves around thick, wooded forests. Go for The Steeplechase Overlook, a small roadside lot perched above a sloping, slowly flattening landscape. Go for the hiking and biking trails.
Percy Warner Park Resources:
Harpeth River State Park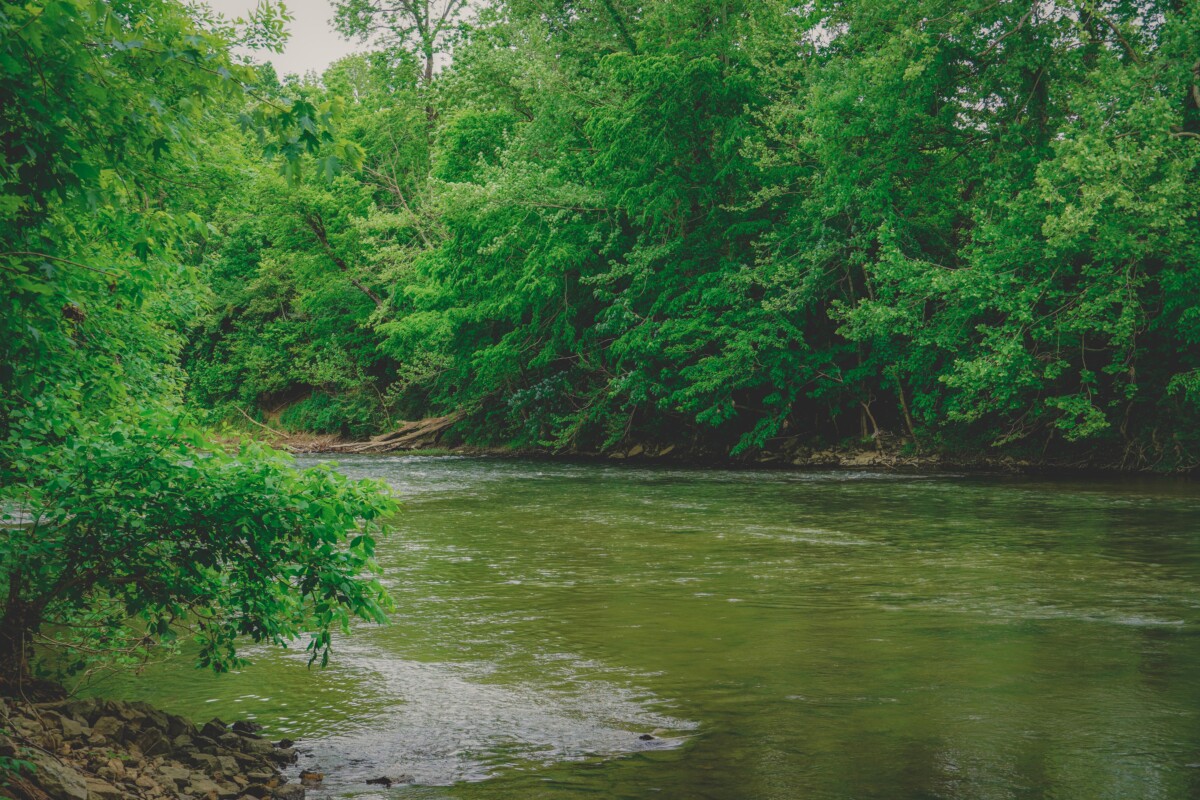 Harpeth River State Park is longer than it is wide. It's a slim destination that follows 40 miles of Harpeth River from Nashville to Kingston Springs. Waves are few and far between here, making this Tennessee must-see a popular, beginner-friendly kayaking and canoeing destination.
Hikers, head to Bluff Overlook. It's a quarter of a mile, steep-to-start, inclined trail climbing up to sweeping views (watch out for snakes). A smooth, small curve of algae-green waters splices braids of trees. It's quiet up here; the only sounds breaking the silence are fast gusts of wind and tired, deliberate breaths.
Travel Tip: Harpeth River State Park is also home to a waterfall! It's a tunnel waterfall on Narrows Of Harpeth Trail and a really beautiful sight to see.
Natchez Trace Parkway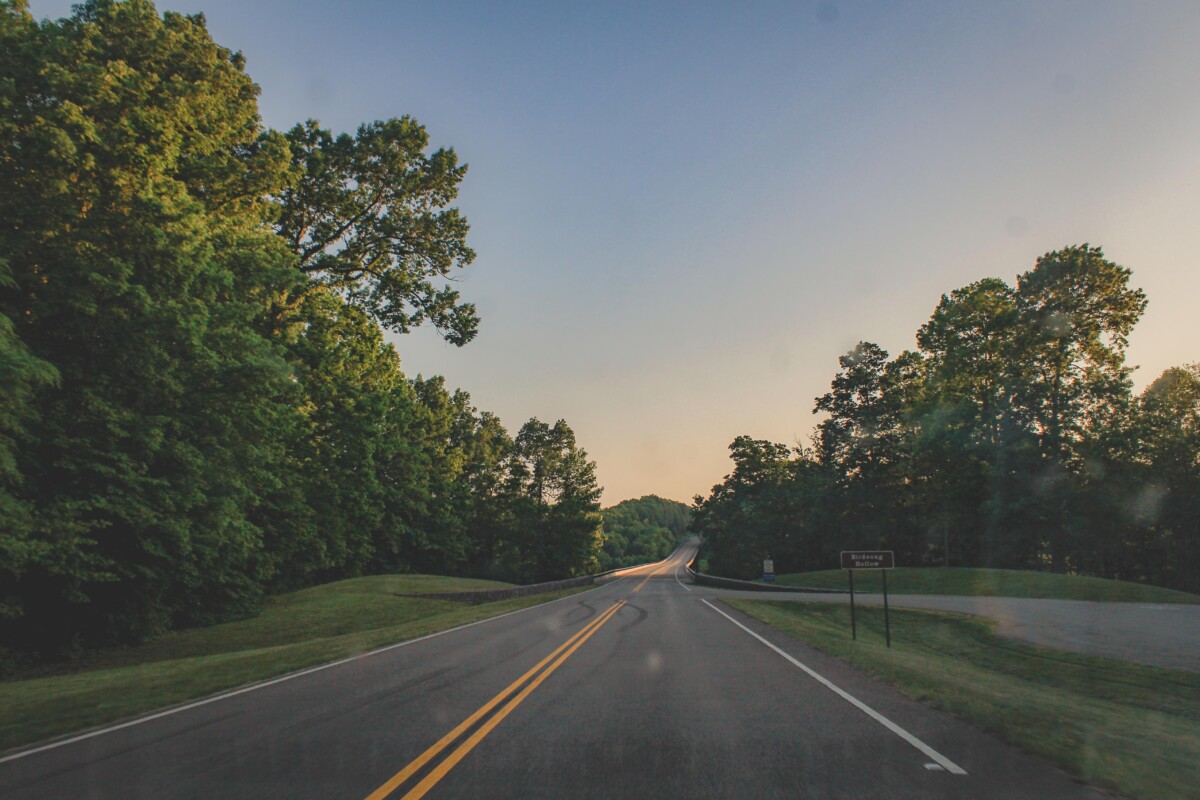 Natchez Trace Parkway is where you go to get out of Nashville. It's over 400 miles; it crosses three states. And it's here, on this road that goes on and on and on, that you sing all the songs you heard in Nashville and play all the songs you learned in Nashville. It's here, on this road that never seems to end, that you click the stereo off and listen, listen to the hush slowly slip in as you slip out of Music City.

Did you find this list of things to do in Nashville helpful? What are your favorite Nashville attractions? Let me know in the comments below!