Of all the classic touristy things to do in New York City in one day, I never thought a simple trip to the Statue of Liberty would involve dancing with a man dressed like an American flag.
He's wearing a Marie Antoinette hoop skirt. Red and white cloth flows down from a belt strapped to his waist. He pauses for a moment and tucks the edge of his star-spangled corset into a glittery fanny pack strap.
As he twirls, his gray hair swishes back and forth.
"For life," he shouts. "For liberty. For the pursuit of happiness."
He motions me to dance with him. I shy away but somehow the craziness of it all draws me in. I find myself swaying to an electric violin tune.
Only in NYC, I think while spinning.
Attempt To Hail A Cab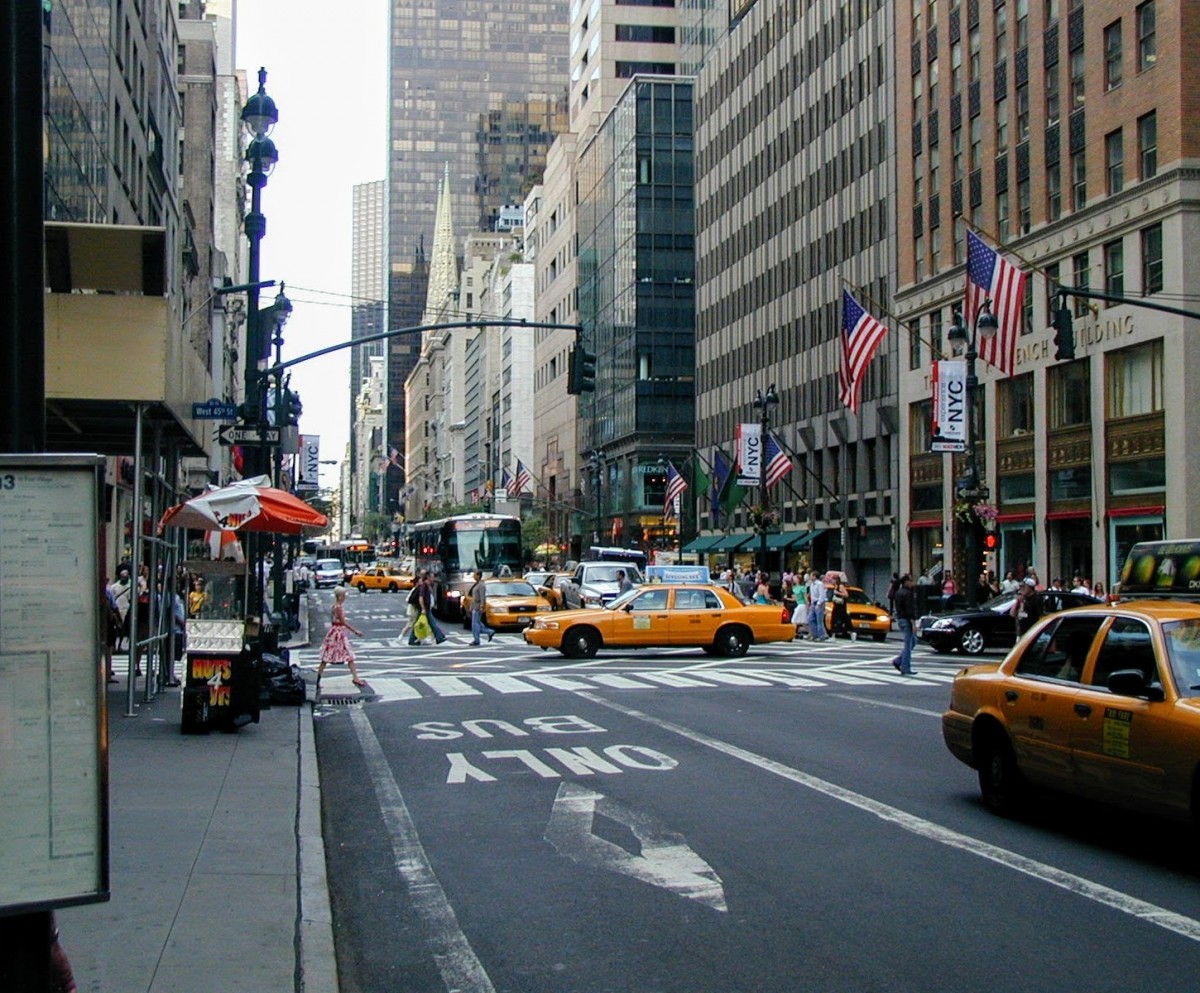 I flail my arms like a lost goose. "Taxi," I call out. "Taxi!"
Sigh. I'm an embarrassment to New Yorkers everywhere.
Hailing a cab in New York is an art. Let me just say, when I was looking for things to do in New York City in one day, finding an open taxi was equal parts entertaining and frustrating.
You see, when I lived in Manhattan (kind of, sort of), I always took the subway. And to be honest, after my first taxi experience, I still prefer the subway.
Tips For Getting A Cab In New York:
Walk (until you hit a street corner) in the direction of the place you want to go. Cab drivers don't like making U-turns in New York traffic. So start off on the right side of the street.
Get as close to the edge of the sidewalk as you can.
Check for a light. If a cab is empty, the number-letter combo on the top will be lit up. Otherwise, it won't.
Raise your hand. Raise your hand like you are Hermione Granger hoping to answer a question in Potions class.
Wind In And Out Of Times Square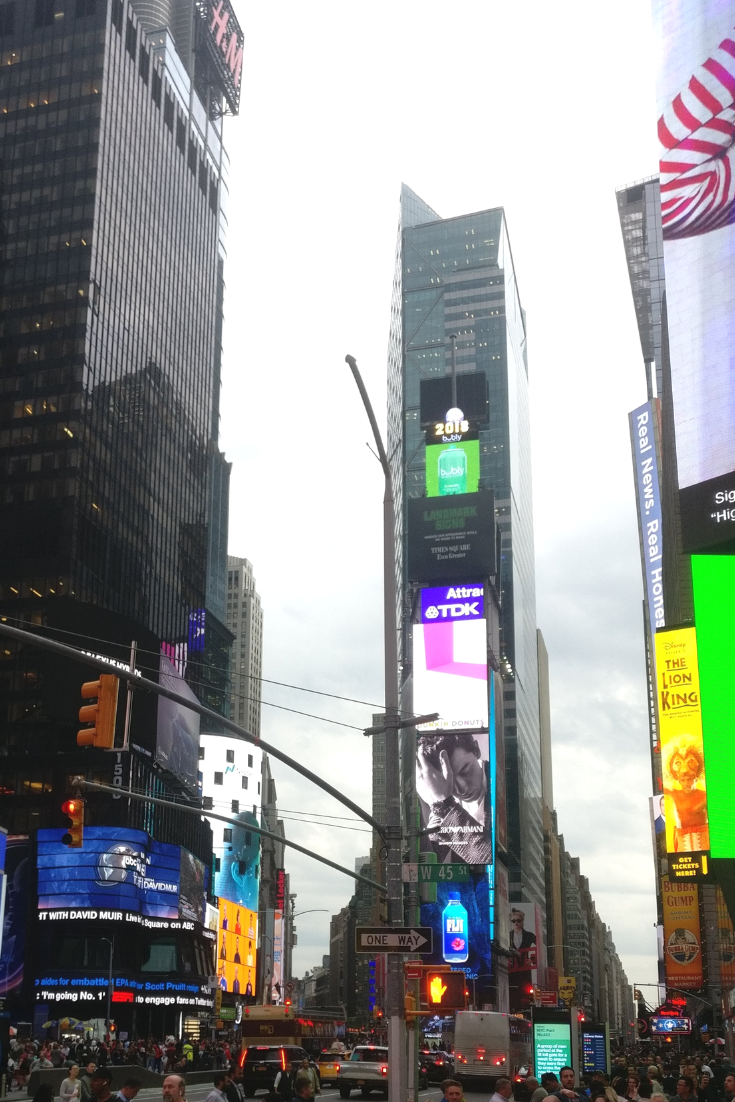 "Don't let go of my hand," I say as we wind in-and-out of Times Square.
Too late.
We're immediately swept up by the raging current of tourists. Two seconds ago, we were one side of the street and now, we've landed in a completely different, equally billboard-heavy part of the intersection.
I stumble a little. Dazed and confused, I slowly regain my bearings only to crash into another throng of travelers.
Here we go again.
Oh-so touristy things to do in Times Square:
Madame Tussauds: I've been invited to the MET Gala…just kidding! Madame Tussauds holds life-like wax figurines of globally recognized celebrities.
Ripley's Believe It Or Not: At $25 per person, I thought I'd give this museum a pass. I've been to a couple of Ripley's Believe It Or Not locations around the states and I've never quite managed to sink my teeth into their layout. But if you are a fan of the wildly weird and inexplainable, this is a must-see tourist attraction.
Catch A Broadway Show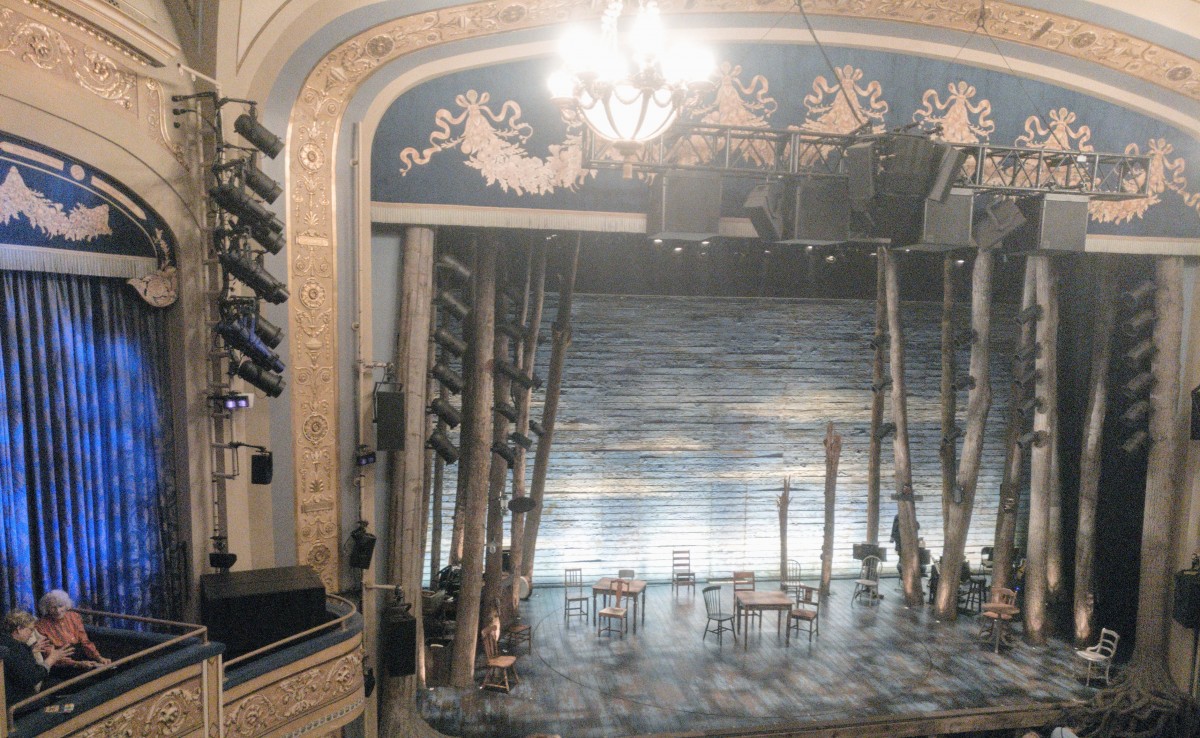 "I'm hoping to see Hamilton," I squeak, shuffling for change.
The store clerk perks up and smiles. "I think you'll have better luck winning this," he says, handing me a lottery ticket.
Hamilton tickets are hard to come by but there are so many other amazing shows on (and off) Broadway.
These are a few of my favorite shows (I couldn't resist a Sound Of Music reference):
Wicked: A classic. Defying Gravity will always give me chills.
Mean Girls: Raise your hand if you've ever felt personally victimized by the cost of Broadway tickets? *me* Seriously though, Mean Girls is so fetch it's worth the price.
Come From Away: Charming, historic, and inspiring, Come From Away took me by surprise. And now, I'm permanently obsessed.
Avenue Q: Puppets sing witty, adult lyrics that poke at real-life issues. What more can I ask to see in life?
Try To See At Least One Iconic Building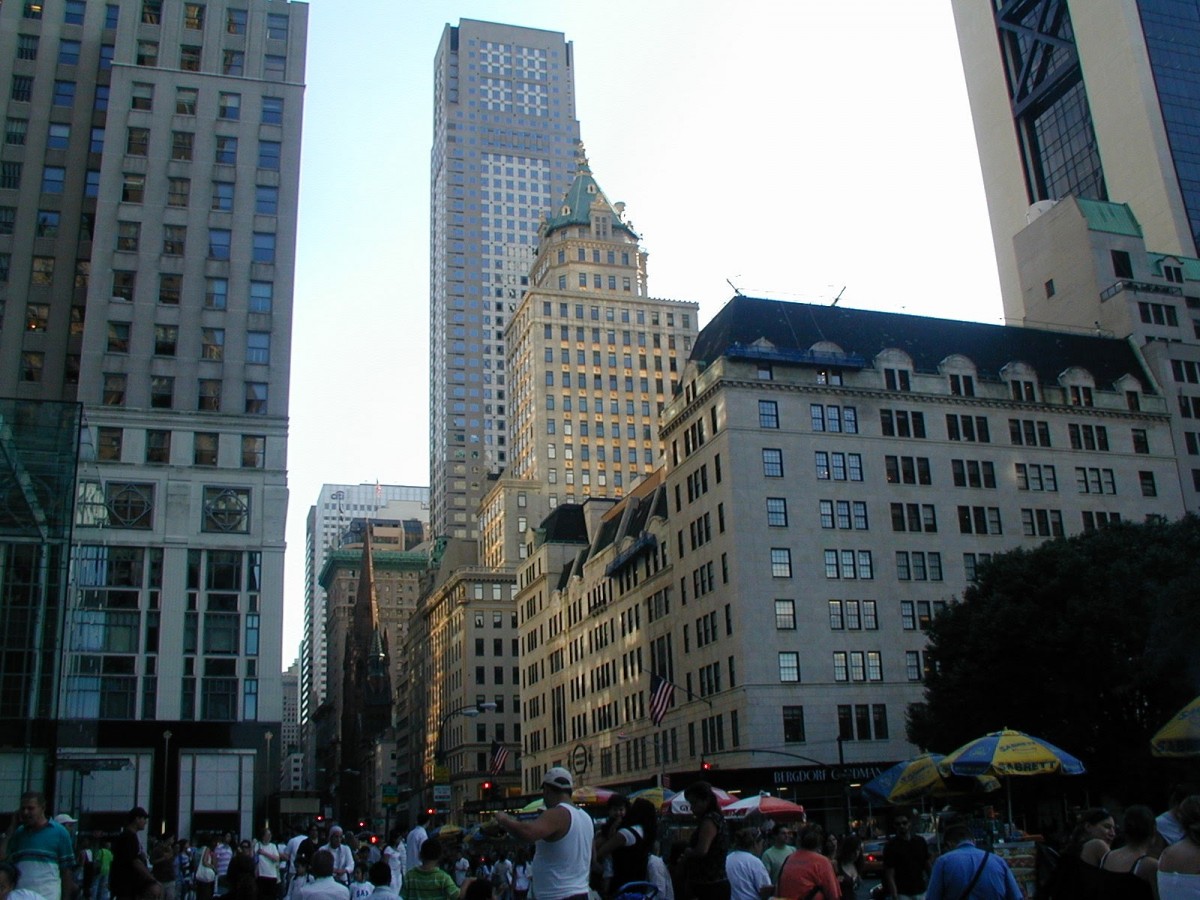 Most buildings in NYC are iconic in some way. You'll have seen them before, in the B-roll of one movie or another.
But the ones that are truly iconic are the ones you know by name. The Empire State Building. The Flat Iron Building. Titles linked with images in your memory.
As we take our taxi to the financial district, we catch ourselves staring at skyscrapers. We point towards the clouds, trying to name as many landmarks as we can (much to the annoyance of the cab driver).
Travel Tip: Don't visit the most popular buildings simply for the skyline view. There are lots of less-crowded ways to see NYC from above – grabbing a bite from a rooftop restaurant is one of my favorite options.
Strike A Pose With A Bull
Of all the ridiculously touristy things to do in New York City in one day, striking a cheesy pose with a metal bull has got to top my list.
"Are you sure you want to do this?" you ask.
Hundreds of people queue up for their snap. Some try to squeeze into the frame, hoping to catch a side angle (or naughty back angle).
My mum used to work in the financial district of New York City and every time I visited her, I'd pass by the bull on the way to her apartment.
Let's just say, eight-year-old Anshula has taken her fair share of bull photos (all with a plastic yellow Kodak camera).
I stand in line, waiting for a turn. Hey, if you can't beat 'em, why not join 'em?
(Window) Shop On Fifth Avenue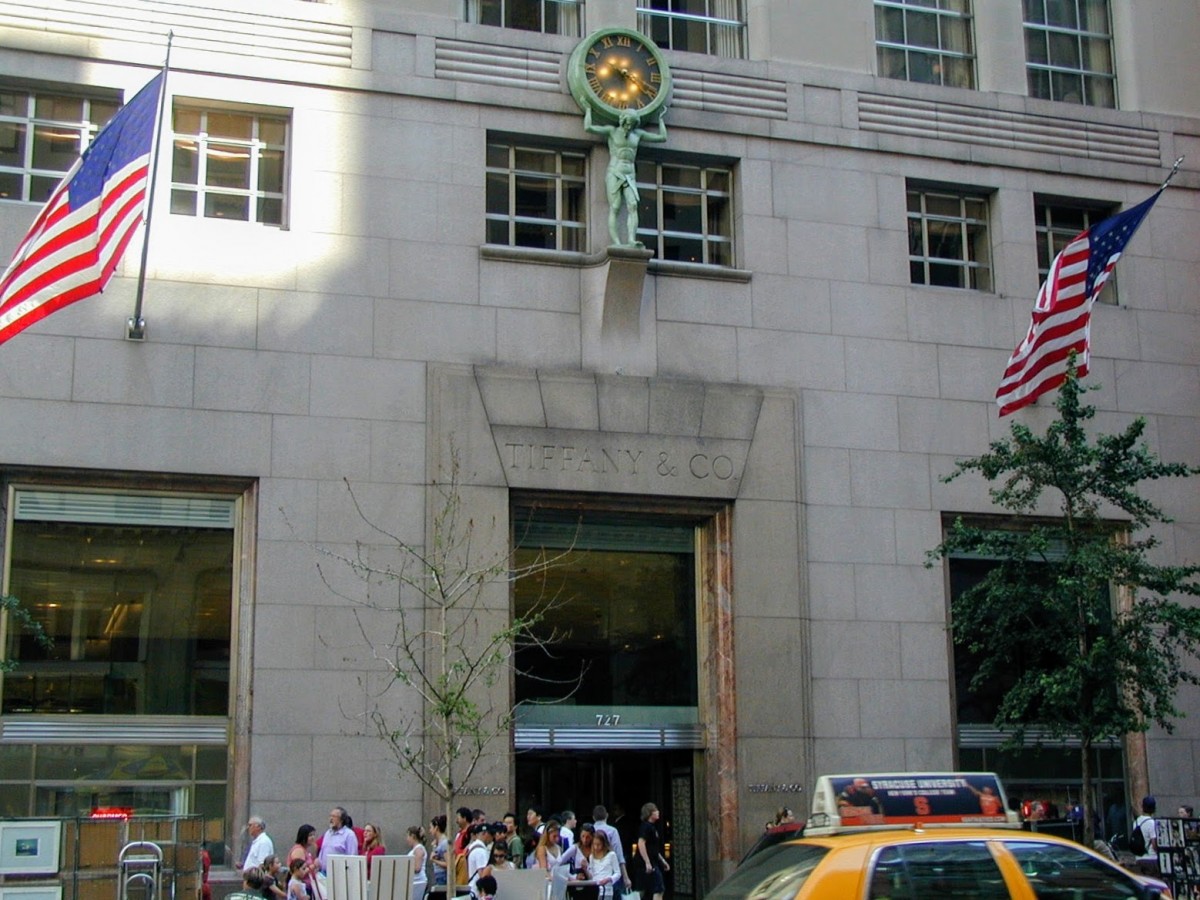 Ever wandered through a store and had a complete Rebecca Bloomwood moment?
I have about a million and one times. And ninety percent of the exhilarating, clothes-whisper-to-me moments took place on Fifth Avenue.
There's something about the way the stores are decorated, the shifts in palettes to match the season, the warm staff that leads me to walk into every single one of them.
Of course, I can barely afford one green scarf but that doesn't take away from the experience.
Ice Skate At Rockefeller Center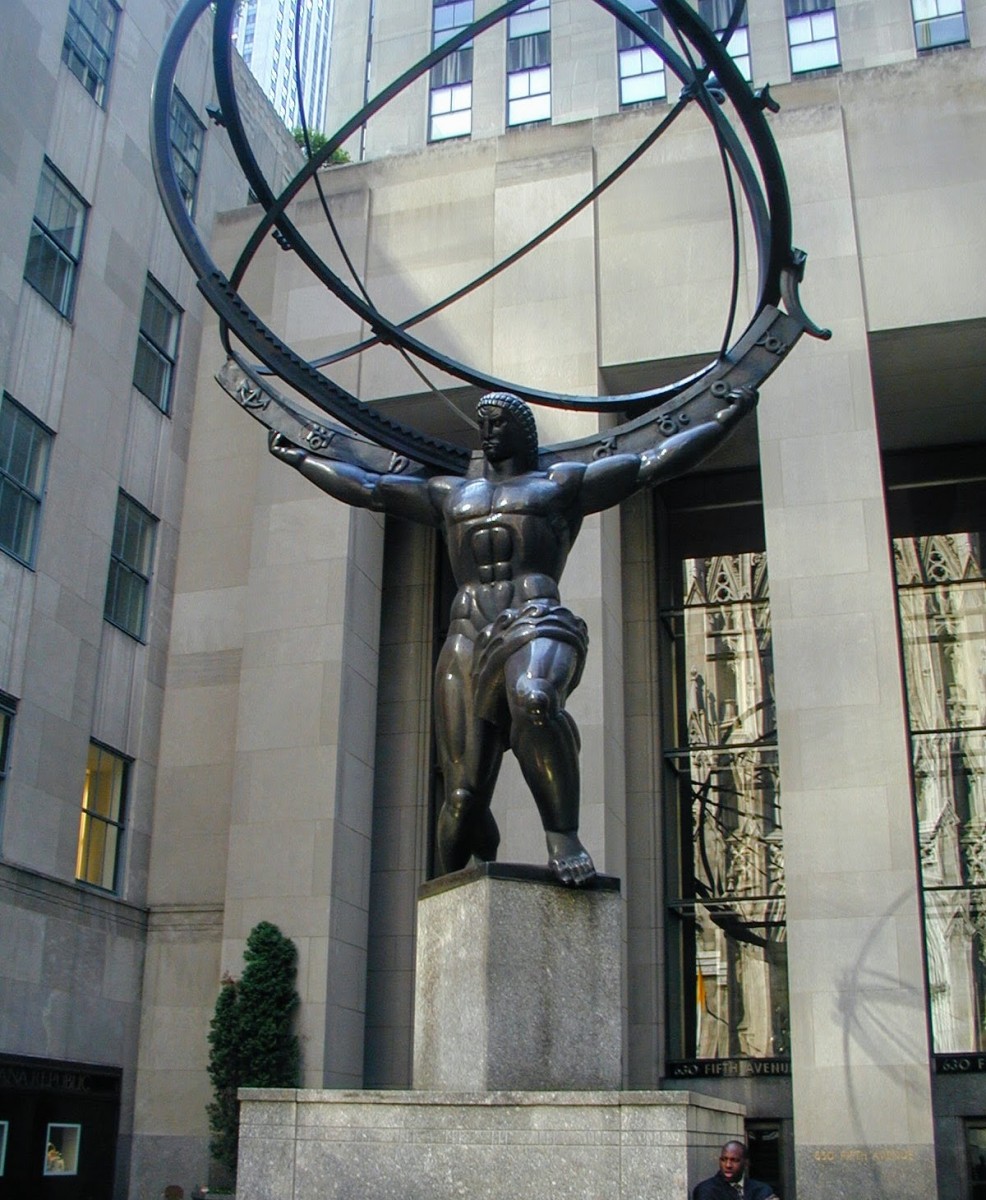 Rockefeller Center fell into my radar after watching Home Alone 2 (one of my all-time favorite Christmas movies).
I feel like Michelle Trachtenberg in Ice Princess. I'm a graceful, elegant swan – whoops!
"Are you okay?" you skate up towards me and help me move towards the rail.
But I bowl downwards (Will Ferrell style), skidding, and sliding.
Sigh. I'm no Kristi Yamaguchi. There goes my two second dream of being an Olympic figure skating champion.
Ride The Staten Island Ferry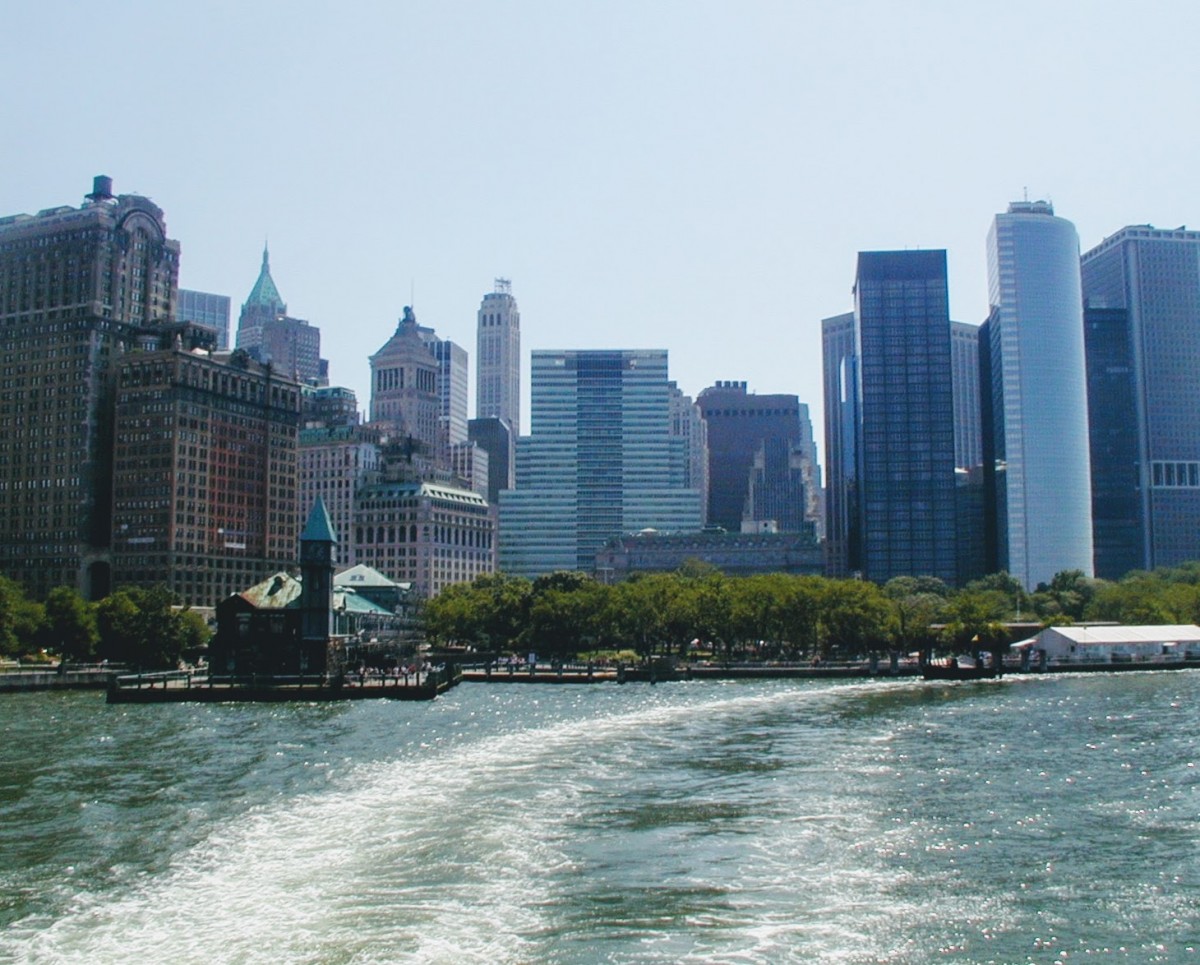 Most of the classic tourist attractions in New York City have more zeroes than I see on a day-to-day basis.
But the Staten Island Ferry, as popular as it is, remains FREE.
Staten Island Ferry tips:
Avoid the weekday rush hour times. The Staten Island ferry is frequently used by local New Yorkers for commuting to work.
Try to get on the ferry around 11AM.
You do NOT need a ticket to ride the Staten Island ferry. If you are walking through Times Square, several scam artists will try to sell you tickets.
See The Statue Of Liberty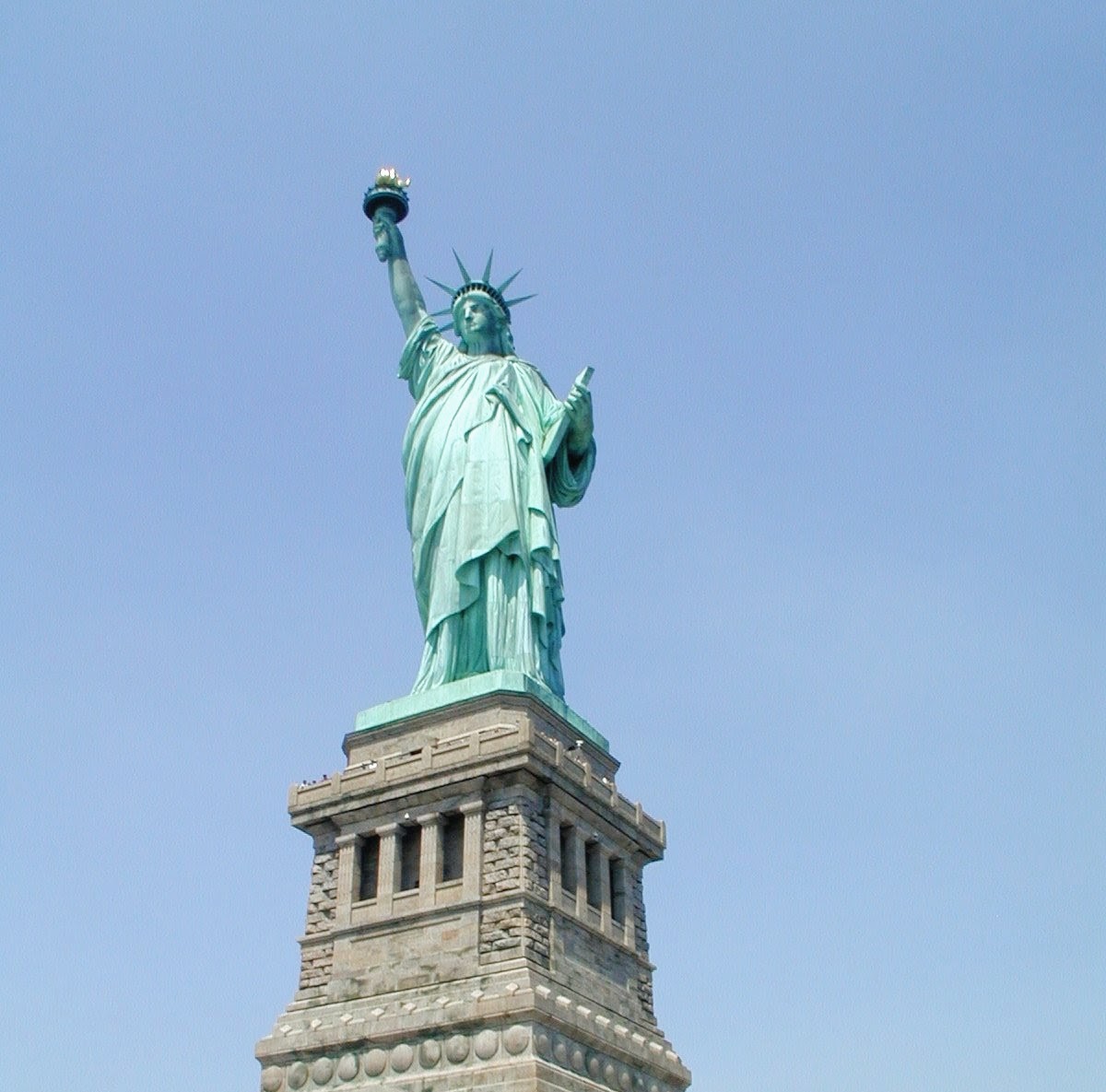 When we hit the pier, on the ride back, we see a man dressed like a American flag.
He's singing a Walk The Moon song to the tune of America is Beautiful.
"Don't you dare look back, just keep your eyes on me," he croons.
My eyes are fixated on the Statue of Liberty. Every detail, from the pop in the foot to the crown, is so feminine yet powerful.
"For life," the street performer shouts. "For liberty. For the pursuit of happiness."
I heart NYC, I think before spinning around.
Did you enjoy this post on touristy things to do in NYC in one day? Let me know in the comments below!
P.S. You might notice the One World Trade Center is missing in some of the photos. I've taken these pictures of the course of ten years and in some of the older ones, the new building was still being constructed (I actually have photos from when they first started building the tower). I've been getting questions about whether it is photoshopped out – Nope.