My hunt for the top things to do in Uptown Dallas proved one thing: all good stories start with food (and I've been told all poetic ones start with wine).
On full moon ladled nights, Uptown Dallas, a hub of cocktail lounges, sports bars, and gastropubs, is a go-to date night destination – a breathing complex of live entertainment and artisan plated meals.
While I'd love to take you on a tour of Uptown in the cool of the night, we're straying away from the crowds and visiting in the morning – this morning. This morning, when low-hanging clouds mask the sky. This morning, when the weekend rush is humming not singing. This morning, when I'm showing you one of my favorite spots in Dallas.
A low-key Highland Park, Uptown sits at the crossroads of affluent and unshowy. The area is effortlessly cool and a shy kind of impersonal.
So without further ado, I'm going to kick off the next installment in my Dallas neighborhood guide series with a list of things to do in Uptown Dallas.
Disclosure: Heads up, this post contains some affiliate links, which means I may get a commission if you make a purchase. Don't feel pressured to buy anything. I still love that you're here, reading my content (side note: I'd probably suggest getting a coffee or tea first though because my blog posts tend to be long). To find out more, you can read our full affiliate disclosure right here.
Have A Breakfast Of Champions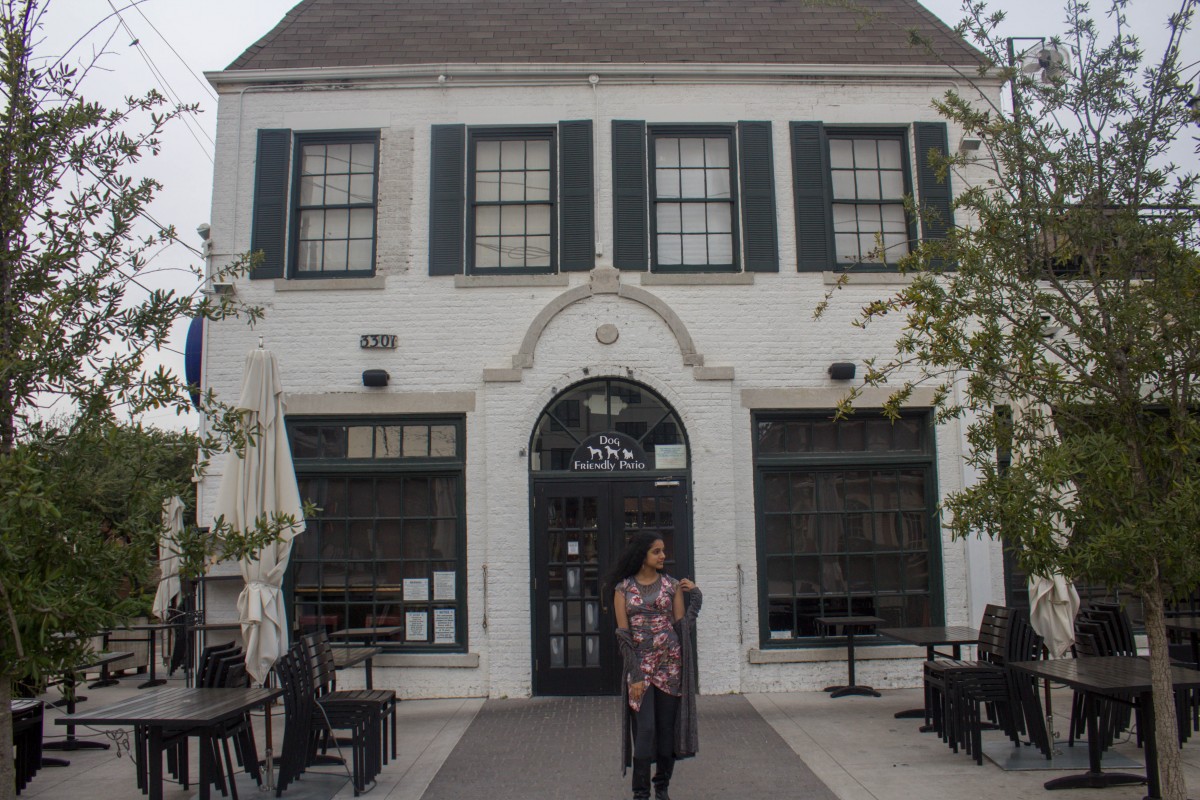 Walking into Bread Winners Cafe & Bakery gives us the same rush as a museum. The interior has an antique frame – a few wrought iron chairs, some ornate chandeliers, and small lamps styled like metal arms. Bread Winners is wedged between quirky and elegant.
The art around the cafe is a blast of pigment. Layers of color melt into each other. For a single moment, I don't feel like I'm in a bakery.
But I don't feel out of place either. I sift through the breakfast menu, poring over each of the country style choices.
"How about the Normandy?" you ask, pointing at a popular brunch option. I nod.
Bread Winners is all things elegant, even the food. The Normandy, sourdough bread stuffed with cream cheese and raspberry jam, tastefully topped with a good ol' Southern heap of whipped cream and berries, is classic Texas food – big, sugary, and absolutely delicious.
Then Stop By Quarter Bar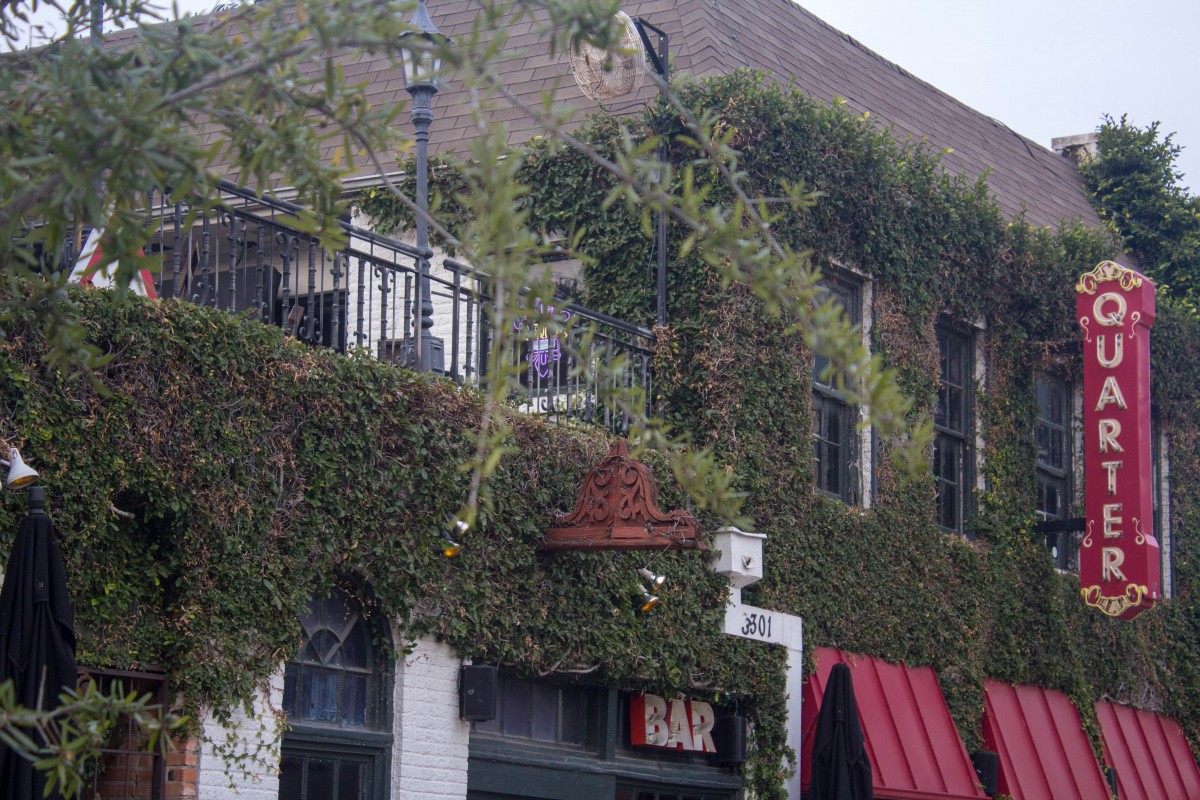 I know including Quarter Bar in this list of things to do in Uptown Dallas is cheating but I'm going to do it anyway (not pictured: Anshula burying her face in her arms).
Quarter Bar is hooked to Bread Winners. A standard pub with a hint of boozy New Orleans flavor, this sister establishment has a thick vintage air. And if you've ever seen Funny Face starring Audrey Hepburn, Quarter Bar is basically Jo Stockton on tap.
See All The Street Art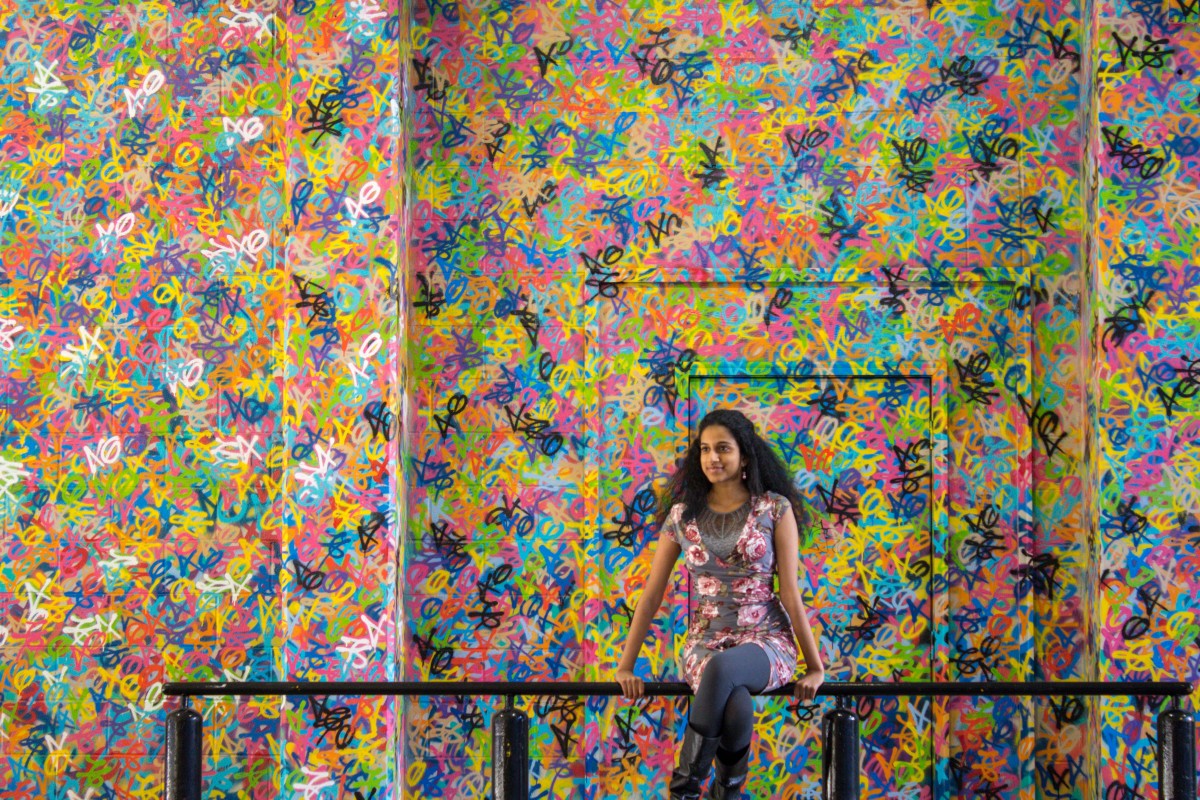 I've recently become obsessed with street art. And as I drag you through wide side roads and faded parking garages, we're caught in a blur of color.
Uptown Dallas is vibrant. Most of the wall art is nestled within West Village at 3699 McKinney Ave.
We walk past cubes of blue and pink, motivational quotes stylized in thick font, and rainbow squiggles. This little row of Uptown Dallas is cheery and upbeat.
Stroll Through West Village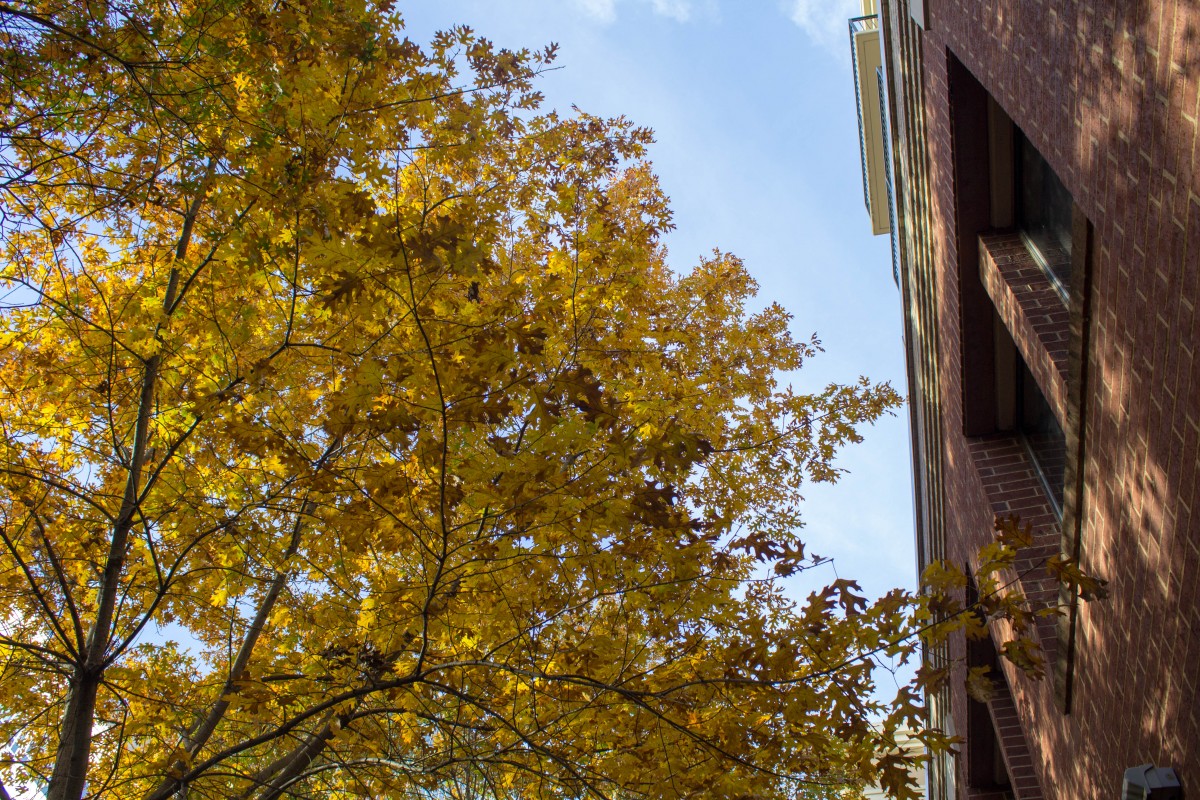 West Village is all about urban life. This walkable spot is a combo of condos, restaurants, and fitness centers.
But when I think of West Village, I only think of shopping. I know that's my inner Rebecca Bloomwood speaking, but I promise there's a reason why I included it as a separate spot in this list of things to do in Uptown Dallas.
I'm obsessed with all the indie stores (AKA places I only ever window-shop in).
And if that's not up your alley, West Village is also flooded with high-end name-brands. My personal favorite? Kendra Scott (more for the exterior than the interior). Outside is a pale yellow wall with the words "you are exactly where you're meant to be" looped in deep blue-gray writing.
The Dog Days Are In At Mutts Cantina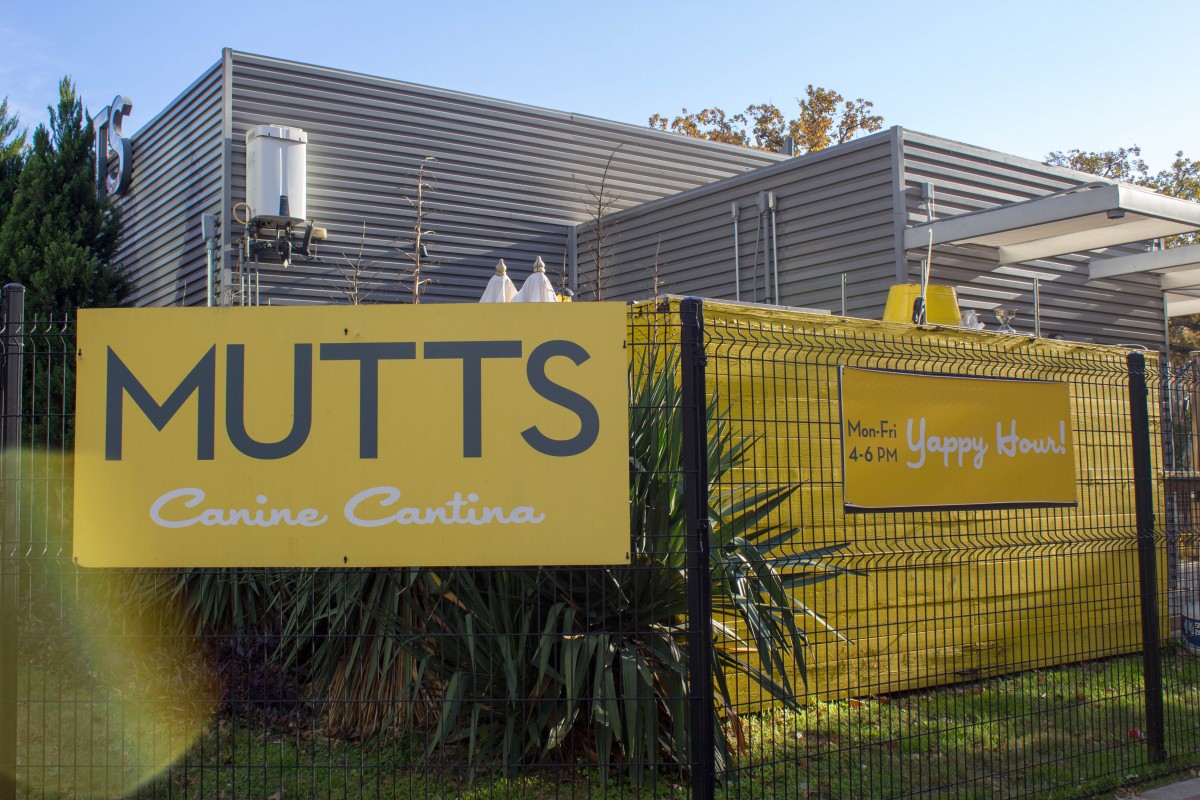 MUTTS Canine Cantina is one of the few dog bars in DFW. I absolutely love the punchy yellow theme, the upbeat atmosphere, and welcoming menu.
A good dog-friendly restaurant is always a cheer-me-up. Dogs, small and large, lap the grassy lawn. And the beer garden allows owners to relax and loosen up while their pets are off-leash.
Ride The M-Line Trolley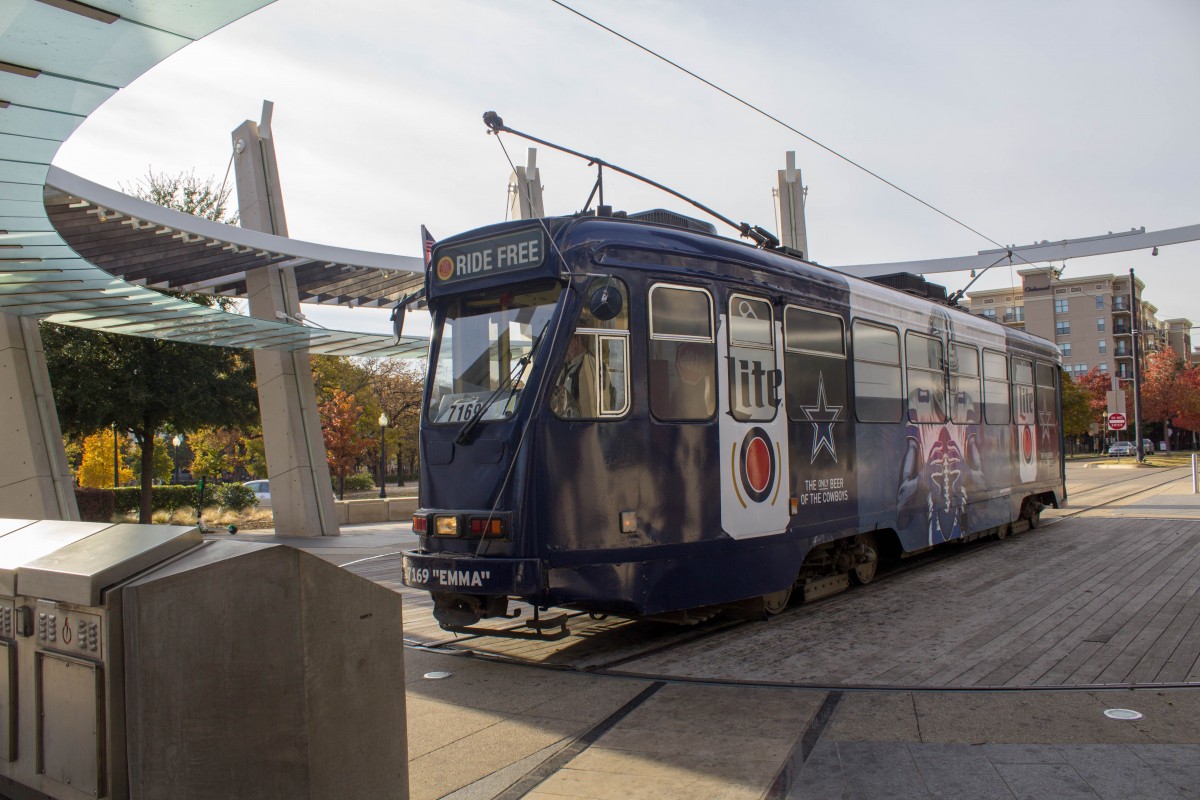 All aboard the M-Line trolley!
The McKinney Avenue Transit Authority, a non-profit organization dedicated to preserving old-world street charm, offers free transportation around most major areas in Dallas. The M-Line departs from the tip of West Village every single day.
It's a slow winding scenic route that captures most popular Dallas highlights.
If you're looking for a "it's more about the journey than the destination" moment, hop onto the M-Line and glide into downtown Dallas.
Travel Tip: You can find an up-to-date M-Line trolley schedule here.
Let Your Inner Foodie Freak Out At Rustic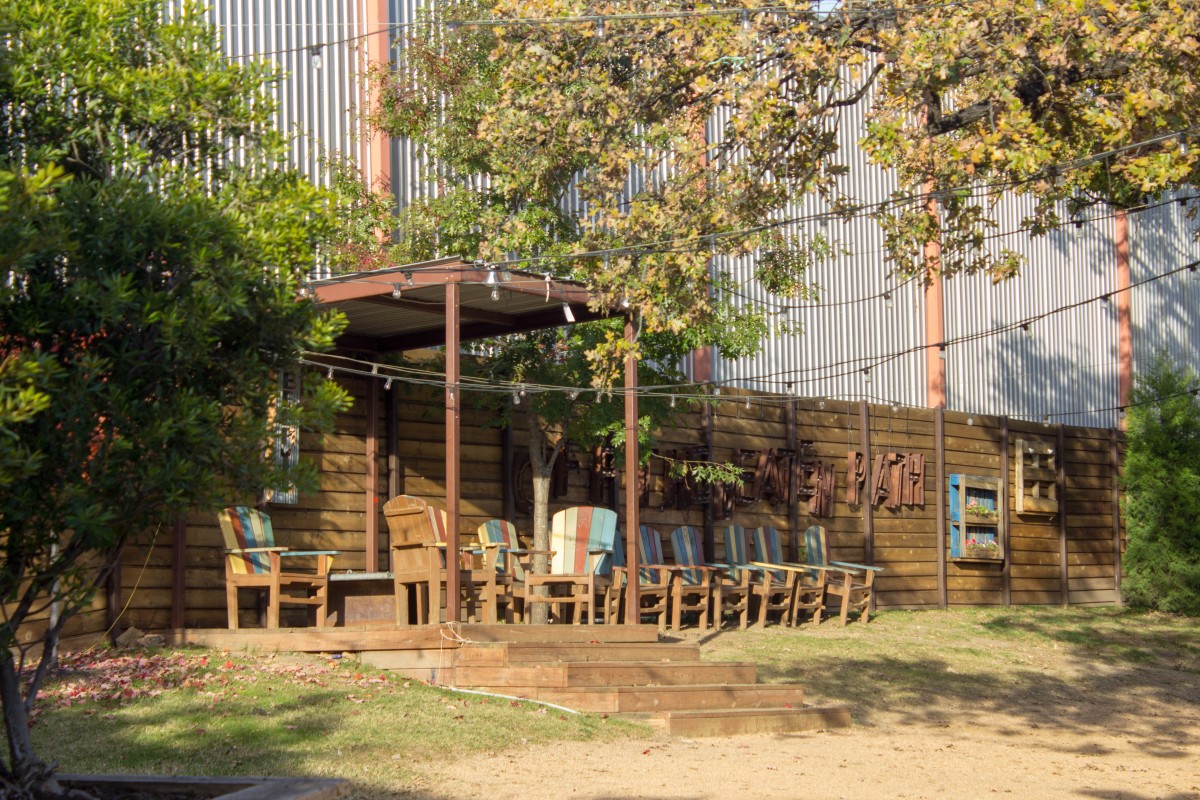 The Rustic, a popular Uptown Dallas restaurant and bar, dances to an indie beat. Serving live music and locally sourced all-American grub, The Rustic is all about chill vibes.
Intimate and down-to-earth, the space is designed for slow-cooked conversations. Service isn't fast, but that doesn't matter. The Rustic focuses on lasting experiences versus fleeting moments. We taste island time – Southern country style.
Get Canadian Inspired At Moxie's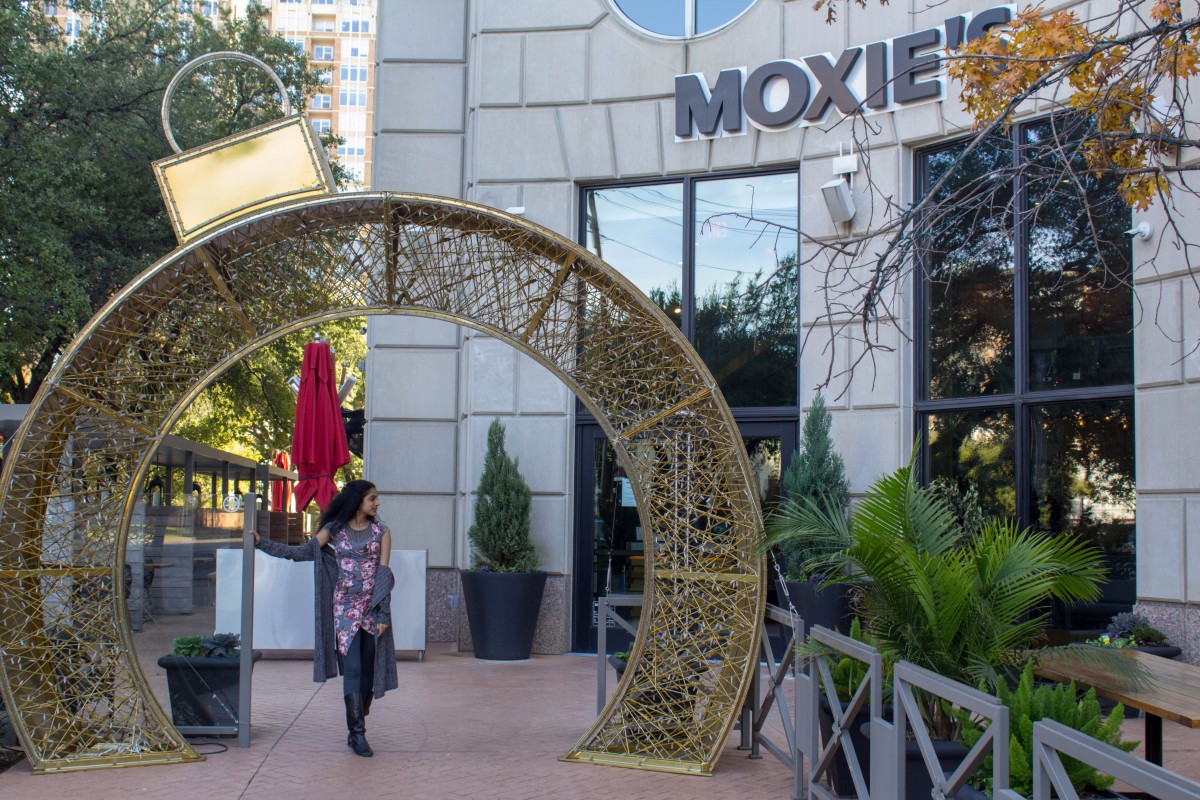 A Canadian transplant, Moxie's Grill & Bar is one of the best date night restaurants in Dallas.
While my usual go-to for O Canada staples is Maple Leaf Diner, Moxie's menu is a delicious hodge-podge of international flavors.
And let's be honest, there's no such thing as bad poutine.
Stroll Through Hotel Crescent Court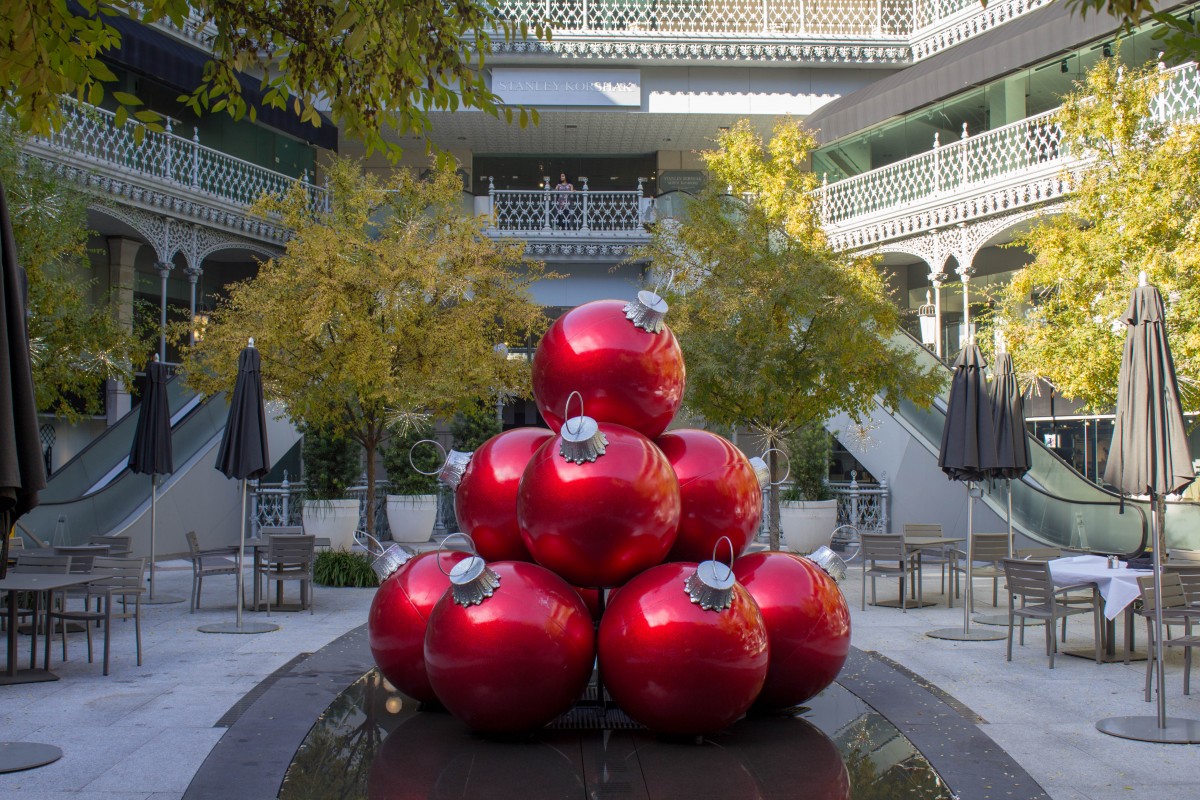 Hotel Crescent Court is just as seductive as it sounds. A cozy lap of luxury in Uptown Dallas, Hotel Crescent Court is chic and detailed.
There's a mixed European vibe to the hotel. The architecture, cloaked in trees and high-end shops, is mostly hidden. But if the veil is removed, this lavish boutique would stand out as delicate amongst an army of beefy gray towers.
Splurge On A Night At Hotel St. Germain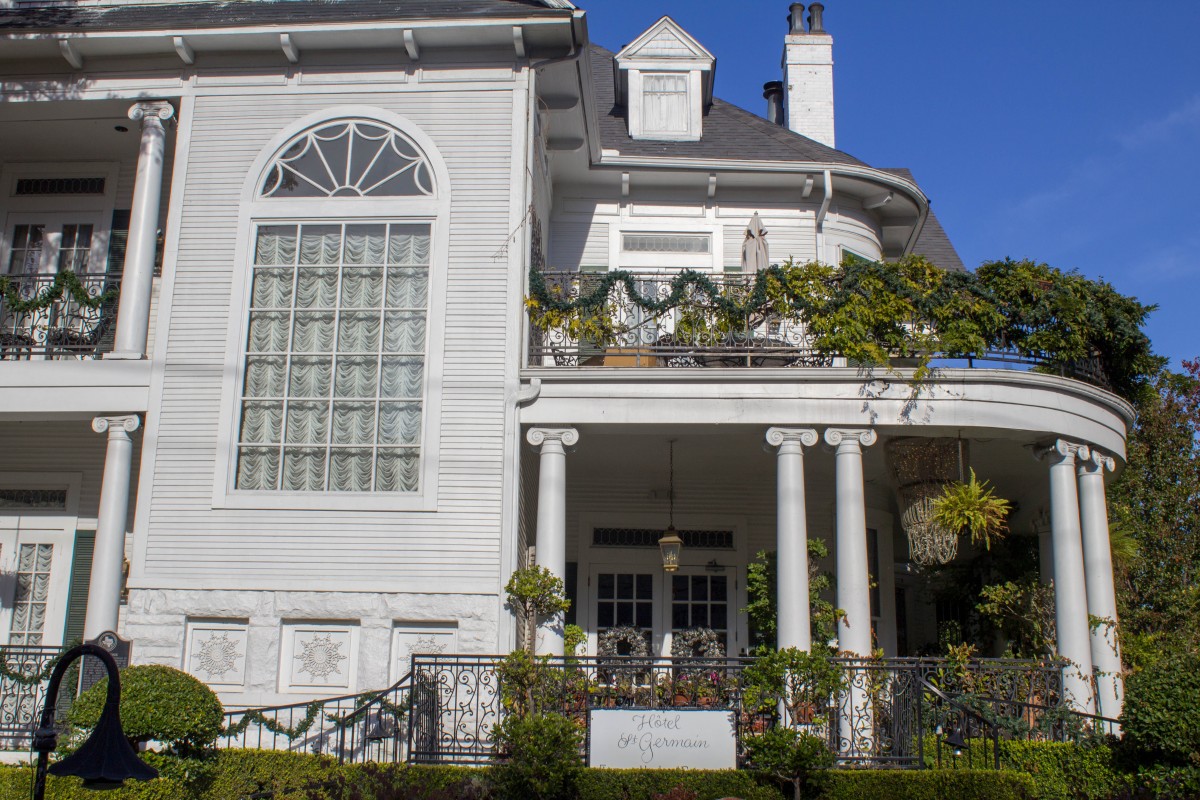 Set in a renovated 1906 Victorian mansion, Hotel St. Germain sticks to its romantic roots with silky decor and warmly lit rooms.
It's a honeymoon escape, a romantic getaway, and a treat-yourself splurge. There are only seven rooms, each hand decorated with French-influenced antiques. There's even spillover from New Orleans in style and taste.
Hotel St. Germain is old and quirky, bright and charming, high-end and cozy. Uptown Dallas molds its spirit into the shape of this estate.
And I can't think of a better way to conclude this list of things to do in Uptown Dallas than to enter inside.
Did you enjoy this list of things to do in Uptown Dallas? Have you ever been to Uptown Dallas? What Dallas neighborhood should I cover next? Let me know in the comments below!