There is a way to physically experience a multitude of cultures in one day. Yes, it is possible. Yes, you will get very tired. And yes, within five minutes, you could go from tasting the food of Mexico to learning about the calligraphy of China.
"Lies," you tell me. "Completely preposterous. How can you even suggest such a thing?" You show me a sheet of calculations. You've charted out the distance between the two countries. Not even Pietro Maximoff could do this in a feasible amount of time.
Well, I never said you were going to the actual countries. Did I? I apologize, that was terribly sneaky of me.
But anyway, think of Epcot like a Hogwart's for countries. Select countries get their own place in the theme park (and their own respective princes and princesses to showcase as a mascot of sorts).
The setup facilitates the process of maneuvering to and fro between the acts and restaurants and also allows us to fully immerse ourselves in the magic that is Disney.
But without further ado, here is Passport to Eden's list of all the things you absolutely, without a doubt, must do in Epcot.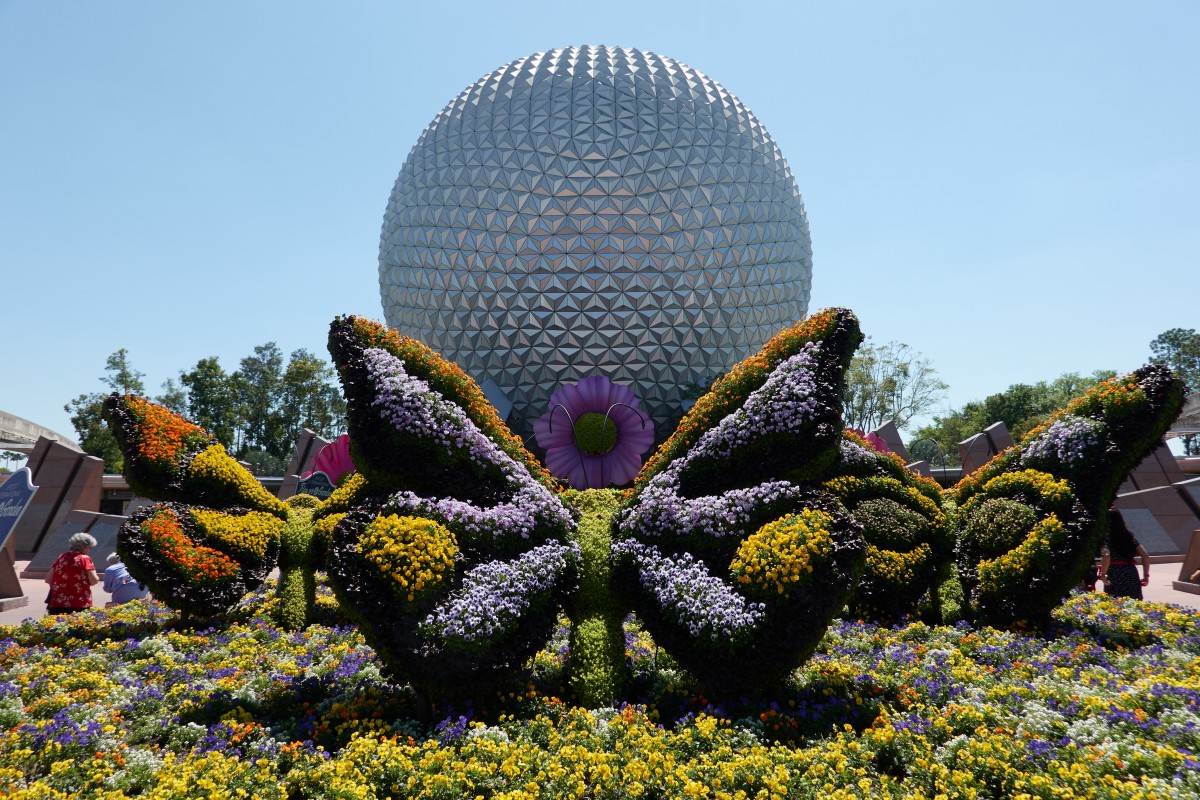 Spaceship Earth
The first ride is slightly educational. Educational to the point where the ride practically feels like school is in session but not in the bogged down, drown in homework sort of way. It keeps the learning fun and fresh through an interactive animatronic peppered ride.
This ride takes place in Epcot's iconic giant spherical figure. I'm sure you've seen it at some point on Instagram. It's the one protruding with adjacent isosceles triangles (can you tell this building makes my math-loving heart sing). We gently weave through a narrated tale of history ending in an untold yet strangely plausible futuristic setup.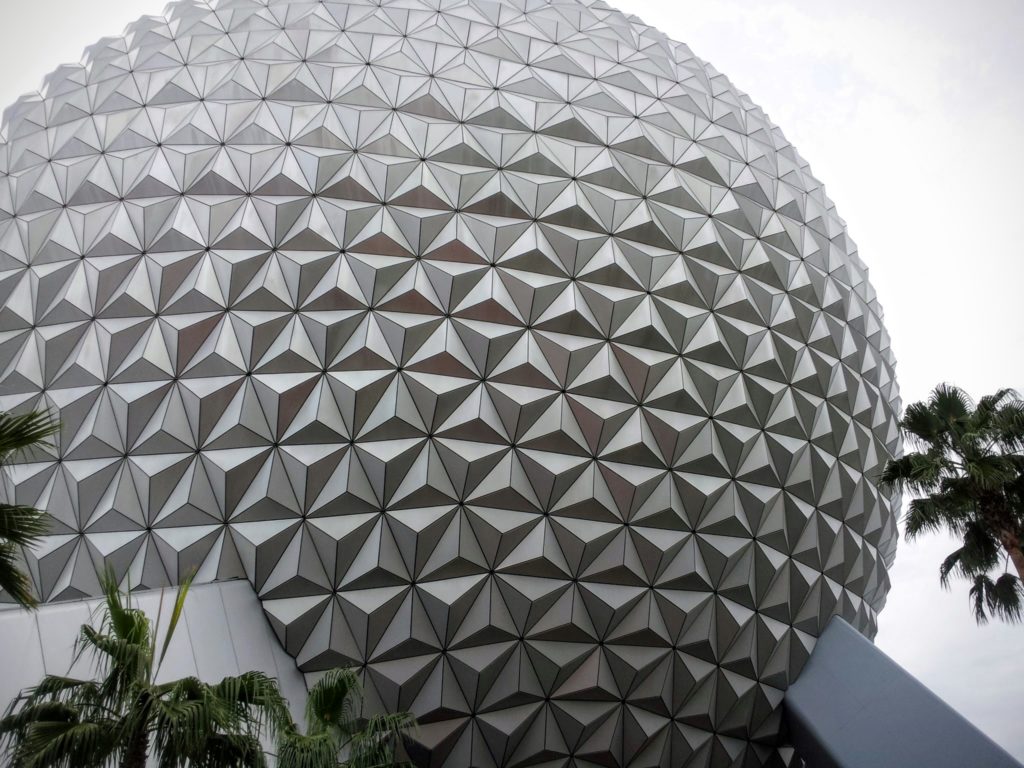 While it doesn't seem like anything Disney-level special at first, just the Alexandria set we stream into in Rome makes the whole ride worth it. The smell of the burning books fills our lungs. The scent isn't as heavy or dulling as it should be, but rather rich like inflamed hickory tinged with orange zested smoked Southern barbequed chicken.
Ahhh, that scent will leave an imprint on us for the rest of our lives. It's magical.
Seas With Nemo And Friends
Enter the clamobile (how adorable is that name?) and swim through an audio and visual journey under the sea. Here we have the chance to feel first hand as though we are finding Nemo, but with a lot less stress than Marlin. And along the way we get to reminisce some of our favorite childhood characters as we spin in and out through the story with Mr.Ray, Dory, Crush, and even the dastardly Bruce (once again, he needs the lesson – fish are friends not food).
At the end of the ride, we are sure to check out the 5.7 million-gallon (yes, you read that number correctly) saltwater aquarium. It adds a realistic element to a more imaginative ride.
Ellen's Energy Adventure [UPDATE: CLOSED 2017]
Ellen's Energy Adventure is arguably one of the most educational rides in Epcot. It's above forty minutes, slow-paced, but worth visiting at least once. Ellen's humor is youthful and on-point. What's more? There is a special appearance by Bill Nye (the science guy). Why is it that every time I hear his name, his show's theme song starts playing in my mind? Oh dear, here it starts again. If you are visiting as a student and hoping to get a mental break from lectures, this ride probably isn't going to be your cup of tea. But let me tell you a secret, in the hot blistering summer heat or during the sudden torrential rains that Florida is famed for, this ride is the perfect way to escape indoors and be lulled into a nap. But I happen to be a complete nerd and find this style of learning pleasurable, so stick with me this time.
Soarin'
We climb into the mechanical lift. Then let our feet hang loose beneath us. Suddenly the screen shifts and the lift moves slightly. We are quite literally soarin' through a California landscape then cityscape.
This ride simulates a hang-glider experience fully and perfectly. We experience all the same thrills but with slightly more comfort in regards to safety. As someone who is very afraid of heights, I was unsure of this ride. But as I became immersed in the view, I completely forgot how far I was being lifted off the ground.
Travel Tip: After Soarin' be sure to check out the Circle of Life (An Environmental Fable). It's a fun short story narrated by Simba, Timon, and Pumbaa. It really draws to heart the concept of the conservation and the role it needs to play in human society.
Gran Fiesta Tour Starring Three Caballeros
The Grand Fiesta Tour is actually an underrated dark ride. It is slightly reminiscent of Small World but with a more Latin (not necessarily Mexican as suggested) theme. But the detail is still impeccable.
Besides, how can you not love the Three Caballeros? And after the ride is over, we amble towards the Plaza De Los Amigos. We flip through pinatas and hand-woven baskets in this gorgeous brightly-lit open-air market.
See anything you like? My wallet is about to feel very apologetic.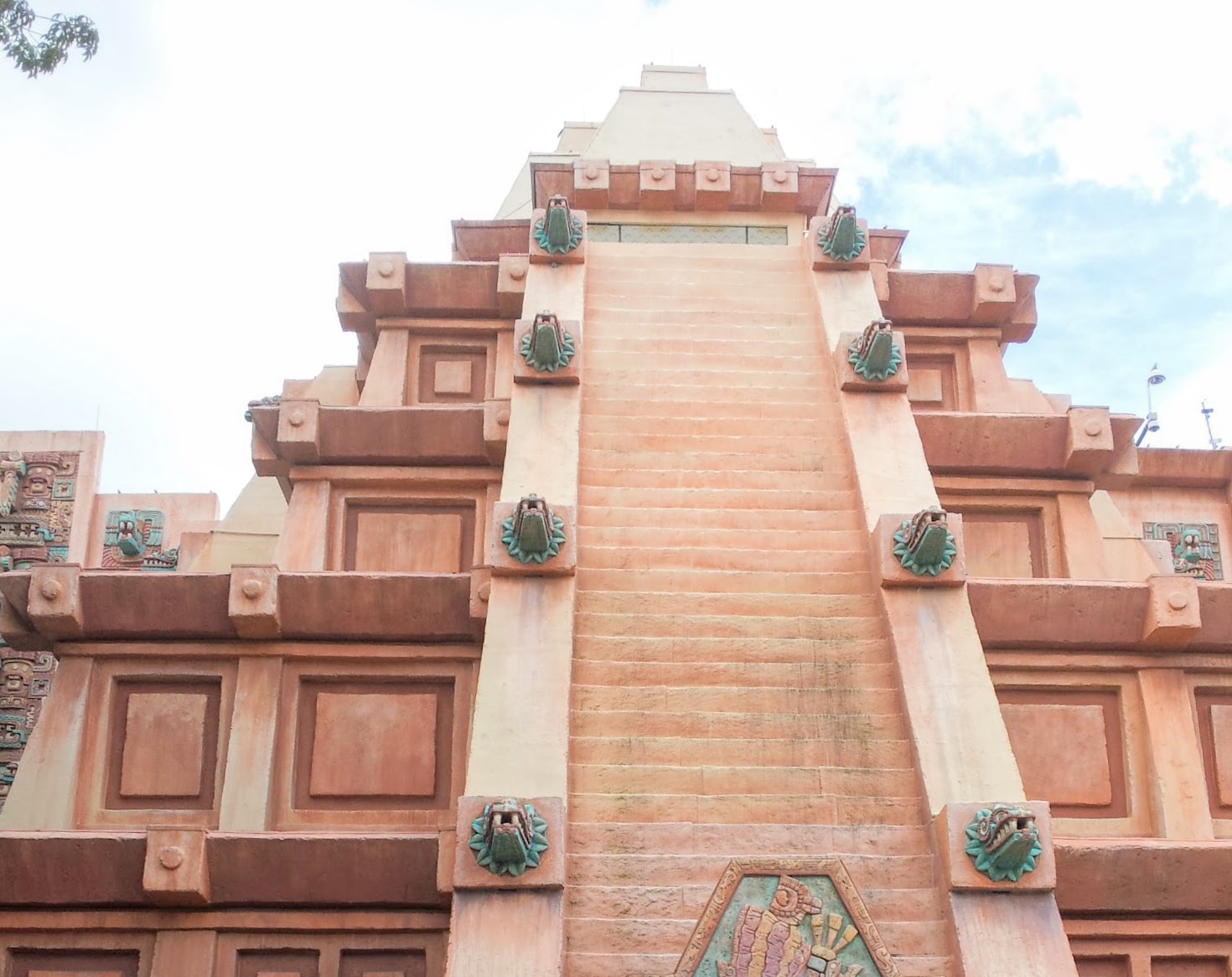 Frozen Ever After
Frozen Ever After keeps some of the elements of the former ride Maelstrom, which terrifically captures both the turbulent history of the Vikings and the indescribable beauty of Norway. I'm very excited for this ride (as a fiendish Frozen-fan myself) so I have absolutely no doubt that it will quickly become one of your favorite rides in Epcot.
Take a Cheesy Picture in Front of Temple of Heaven
Why not? There will be fewer tourists here anyway (hopefully).
Dragon Legends Acrobats
Do you remember playing Double Dutch as a child? I remember trying and subsequently, failing miserably. Let me tell you, it is a lot harder than it looks.
Well, the Dragon Legends Acrobats was one of the most astounding rope based routines I had ever seen in my lifetime. This troupe belongs in a Double Dutch world tour (is that even a real event? If it isn't, it needs to be one right now). When we go to watch them, however, we notice the fluidity in their show.
It has changed over the years and is just as flexible as the acrobats' elastic bodies.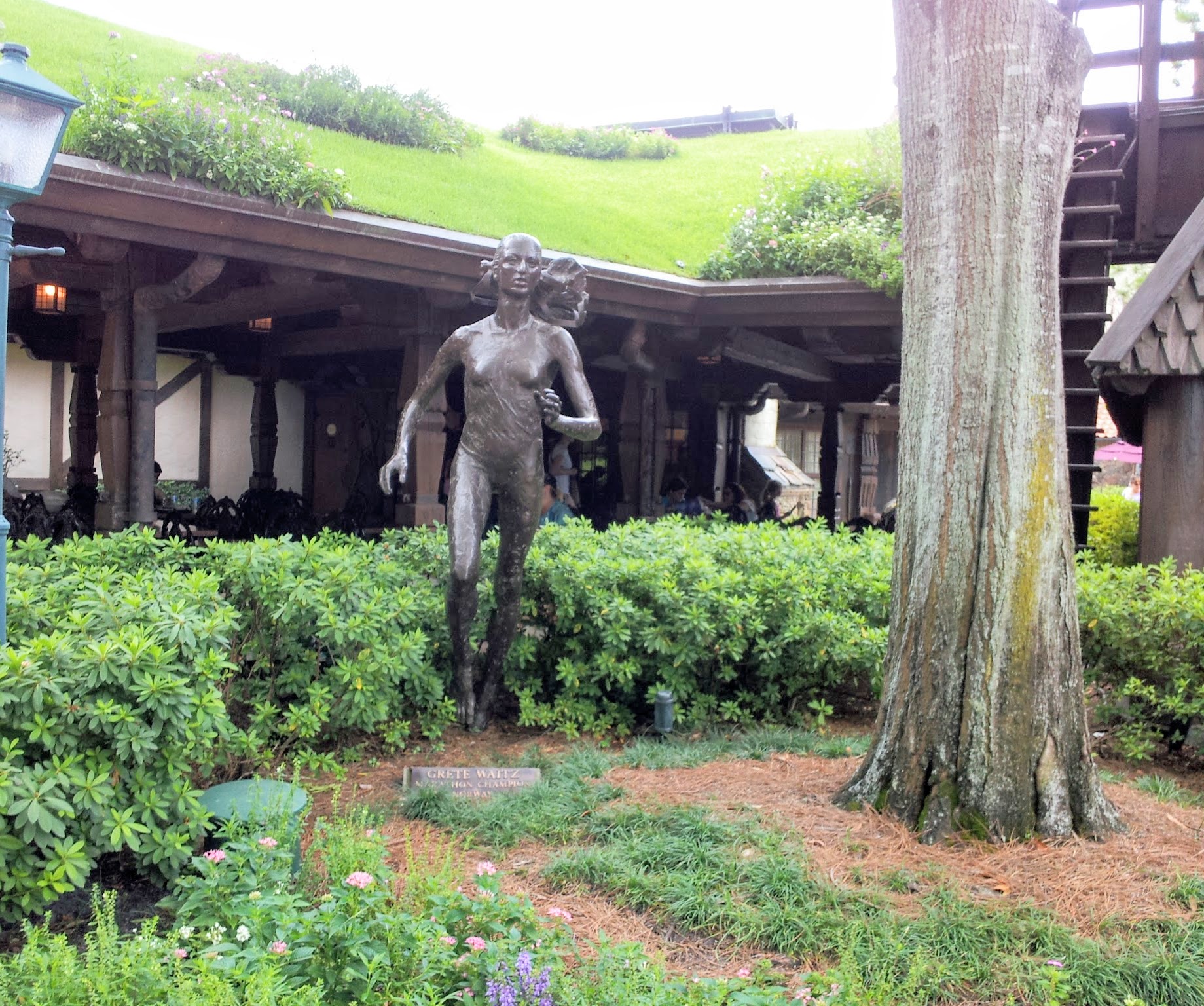 Reflections of China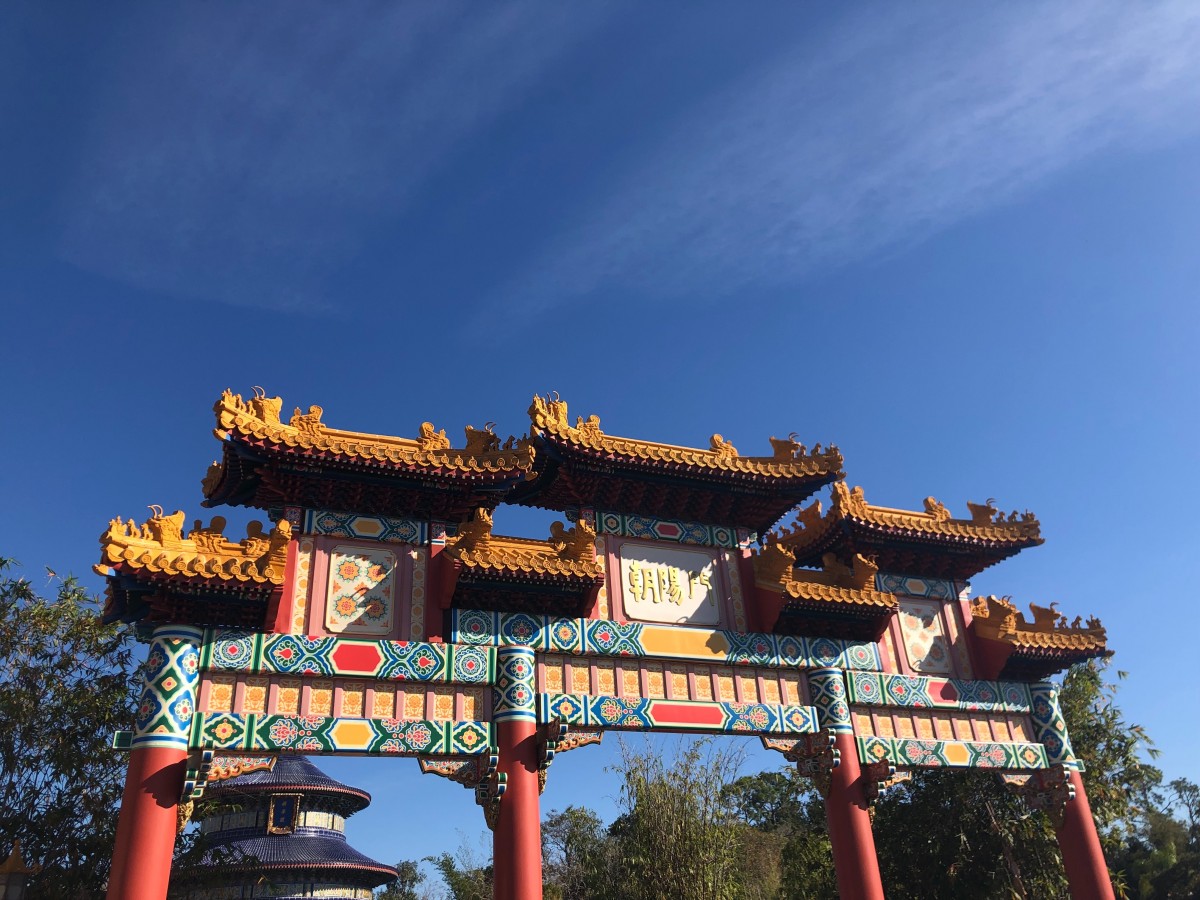 Imagine going to the theatre and having screens surround every inch of you. It's grand yet slightly overwhelming. That is the feeling encapsulated by Reflections of China, a 360 degree show. The video is slightly outdated considering how far China has advanced since then. While it would be lovely to give an ode to the fast-growing country that we owe most of our products to, this is a once-in-a-lifetime experience (well, twice, since we will later be heading to O'Canada).
Miniature Train And Village
Right now, let's segue from China and climb aboard the memory train to our childhood. It's a track that runs through a sparse expanse of green shrubbery dotted with small kitschy cottage houses. I can almost bet you've never seen a setup so striking.
Glockenspiel
Oh dear, we have been exploring for so long. Do you know the time? We look up at the clock, detailed with an animatronic display. Light, airy music starts to play. It's a little past noon and we've already been here for hours. Do you mind getting lunch a little late today? There is still so much to see.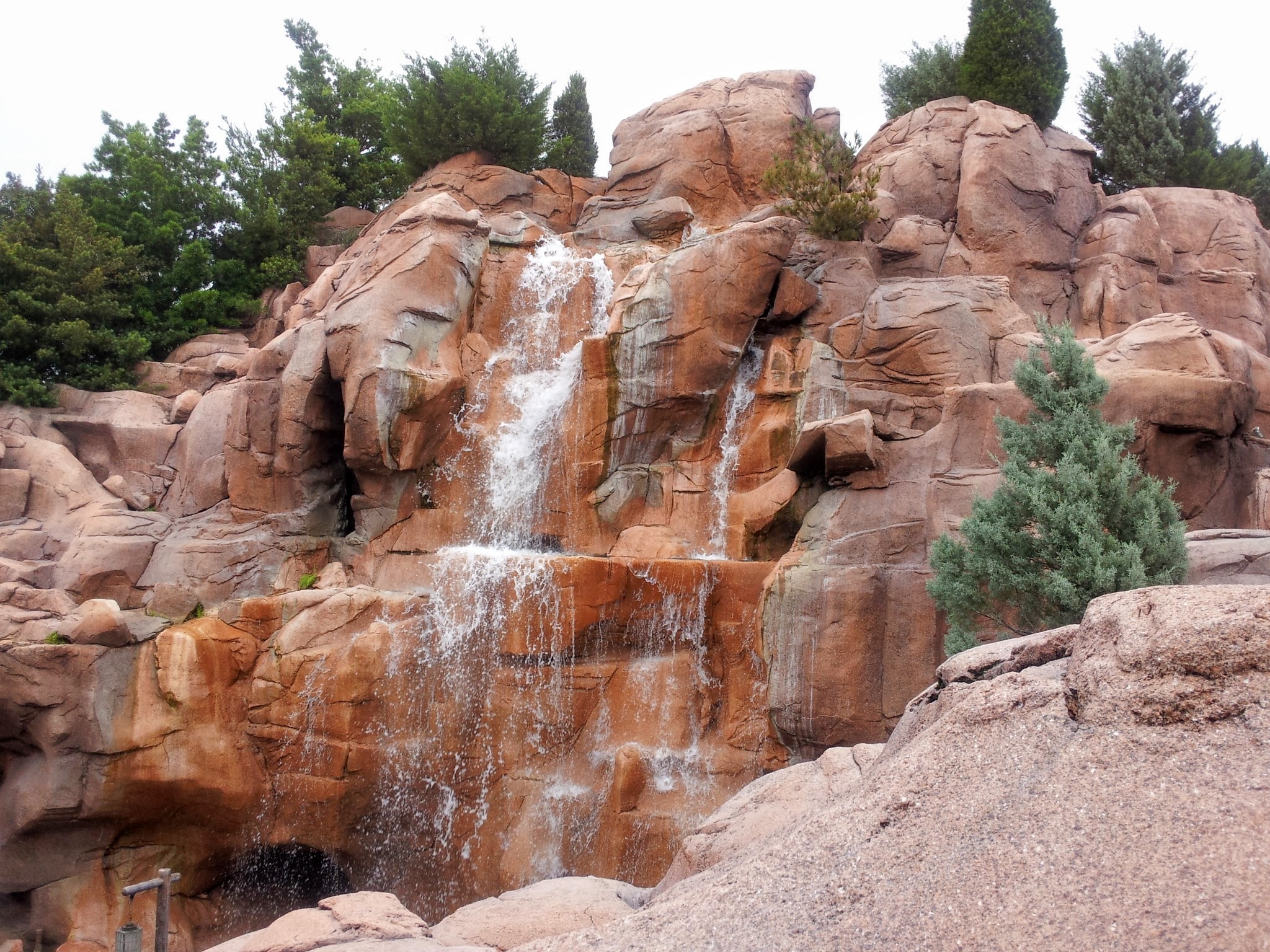 American Adventure
We enter a structure similar in facade to the imposing brick buildings of the colonial era. Do you remember visiting Williamsburg with me? The design is very akin to that. We listen to an animatronic Mark Twain narrate the long-winded drawn out tale of American history. He lacks the humor and sardonic wit of Samuel Clemens, the writer, and is rather pedantic, yet the story told remains a fascinating one making this a must-see.
Impressions De France
Impressions De France is just one of those shows that is so charming and mesmerizing, it fully captures the spirit of France. After we sit down to view the eighteen-minute film that spans five screens, we are just itching to escape to one of Paris's arrondissements.
Mitsukoshi Department Store
If you want to purchase a cutesy item, this is the store for you. This department store has everything Japanese and more.
Are you an Anime lover? A Hello-Kitty fan? Did you ever want to taste Japanese Kit Kats? Mitsukoshi is one of the few good shops in Epcot (most of the rest are borderline tourist) that has a neat selection of classic Japanese merchandise.
We explore the ins and outs of the store before crowding around the pearl table. For $17, we get our very own hands-on pearl selection experience (which I highly suggest you take part in). A saccharinely sweet young Japanese woman lets us choose a pearl. We pick one of the oysters with the most attractive shell. She scoops it out then counts down in Japanese as she pries it open. She fingers through the oyster flesh and pulls out a pearl. She rolls the pearl into a tray to check the size. Can you guess how big it is?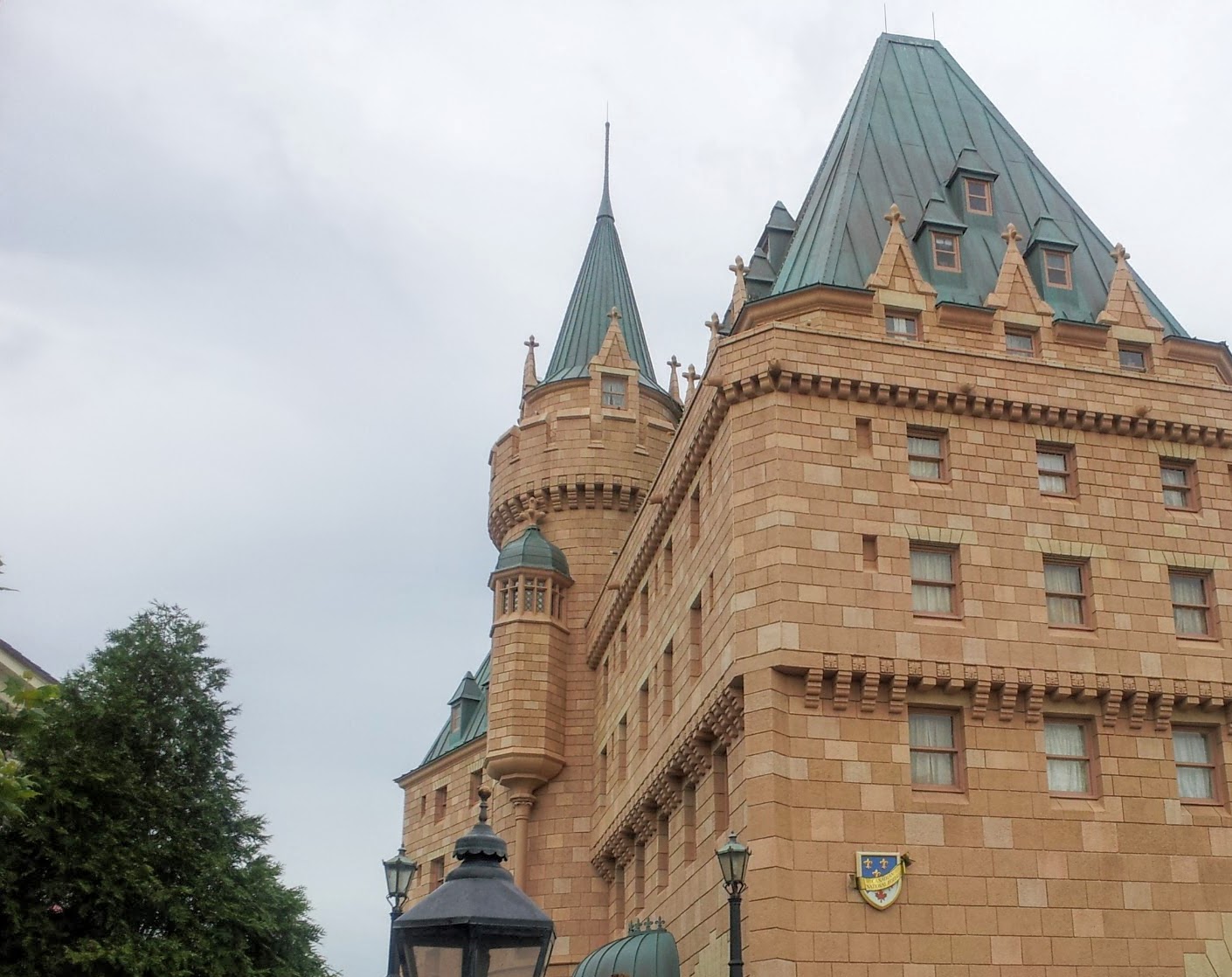 Shop in the Outdoor Bazaar
I would have taken you to Mo'Rockin but unfortunately, they no longer have shows at Epcot. I don't understand why, because how can you not love belly dancing to Santana level electric guitar music? Anyways, instead, we will be shopping in the Outdoor Bazaar.
I'm not sure how we are going to bring the beautifully woven rugs or any of the brass vases back in our day bags, but we will try. Where there is a will, there is a way.
O' Canada
One 360 degree show in the China Pavilion wasn't enough. This presentation gives us a little taste of the USA's neighbor up north.
Travel Tip: The Victoria Gardens are located in the Canada Pavilion with inspiration drawn from the Butchart Gardens. If you have the time, be sure to wander through.
Listen to Live Music in UK
We'll close out the night with a festive concert. I'm in a mood to listen to some old-school British Rock and Roll. Led Zeppelin? Beetles? Yes, please! As the sun sets below the horizon, we grab a checkered picnic blanket (I always keep one on me) and settle down into the rhythmic vibes.
Did you enjoy this guide of things you must do in Epcot? Have any other activities you would like to add? Comment down below and tell me! As always, I would love to hear from you.