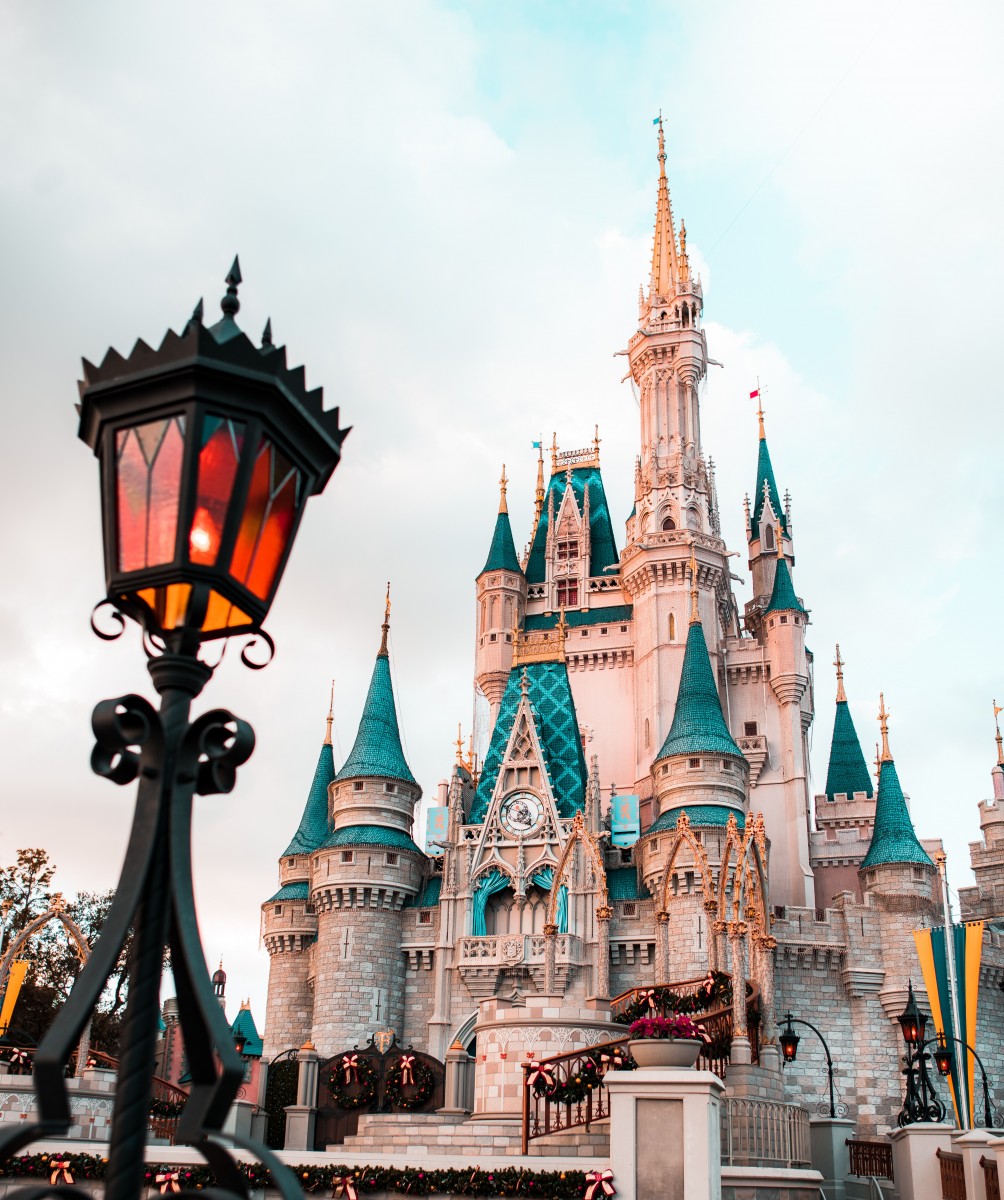 At one point in your life, most likely in your youth, you will have developed this vague dream. This dream involves spools of ethereal cotton candy and dancing in a pearly blue dress in front of a stone castle or racing across the open sky on a patterned magic carpet.
Yes, I'm referring to the happiest place in the world. If you haven't ever had the inkling of visiting Magic Kingdom, I applaud you. Way to go! Somehow, you have managed to escape hoards of Instagram pictures, a multitude of movies and shows, and a multimillion dollar advertising industry.
Tell me your secret because the majority of us get entangled in the allure of Disney.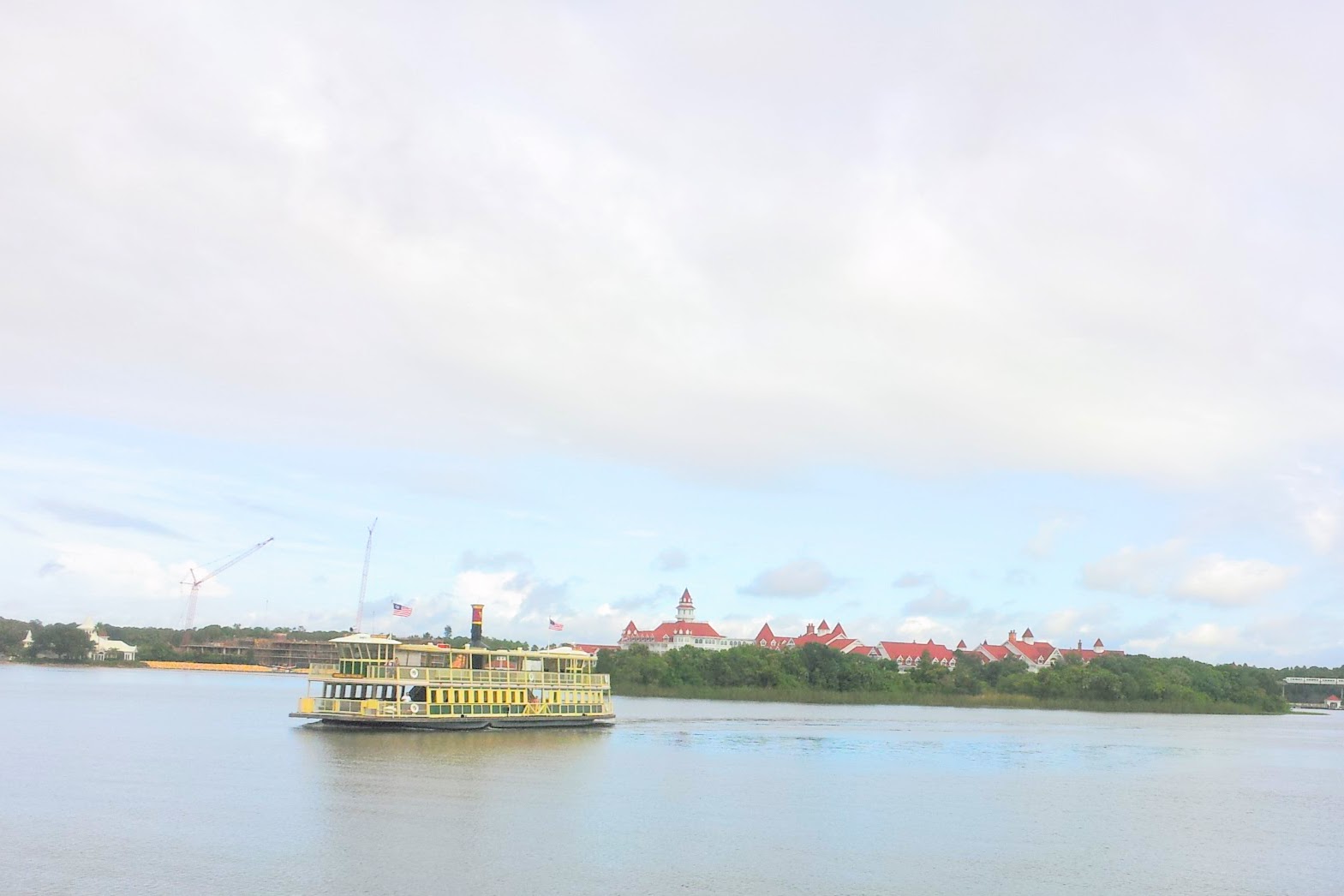 Yes, Magic Kingdom is the most cliched bucket list item imaginable. Do I care? Absolutely not. Quite honestly, it is cliched because it is worth the visit.
I mean, once you get past the throngs of people, the sweat-ridden atmosphere, and the prying children with a penchant for squealing louder than normal vocal ranges permit, it is truly magic in its finest form. I know that you can't help but agree (why wouldn't you?). But with every ride and gift store available for exploring, a few days or even a lifetime isn't enough to cover the whole ground.
So I've come up with a list of all the highlights that you should consider sinking your teeth (or more aptly wallet) into.
Meet Your Favourite Disney Characters
These are the characters you grew up watching – the ones whose adventures you have witnessed time after time again. I know that it might seem a little embarrassing at first, but it is okay to talk to them.
Now I'm completely aware that the characters are truly people in costumes, but shhh…just play into naivety for a day with me. Personally, I loved Rapunzel from Tangled and so we'll be standing in a line that wraps at least a NYC-sized block to meet her.
As she signs my scrap sheet of paper, I ask her what books she is reading (books about art, obviously). She then in turn asks me what I'm reading. Battle Hymn of the Tiger Mother, I respond. You can see her reaction (she is still quite obviously traumatized by Mother Gothel). Priceless.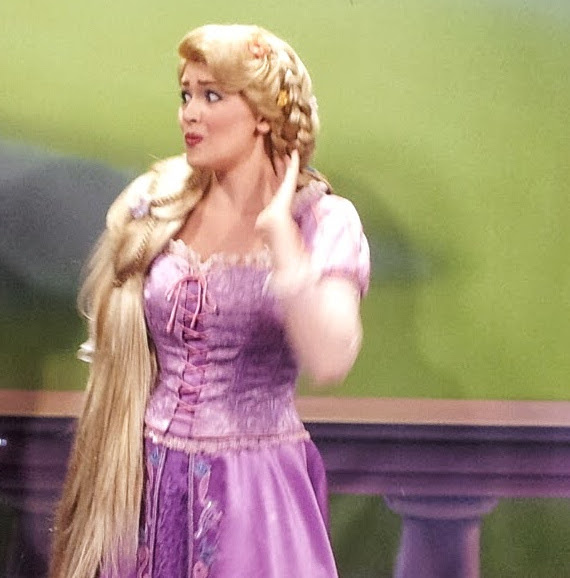 Tip: Just pick a single character to visit. If you wanted to visit every one, you wouldn't have time for the rides. If you are unable to make a decision, try a Character Dine-In or a group princess meetup. Also, come at least an hour early to the character meetups.
It's A Small World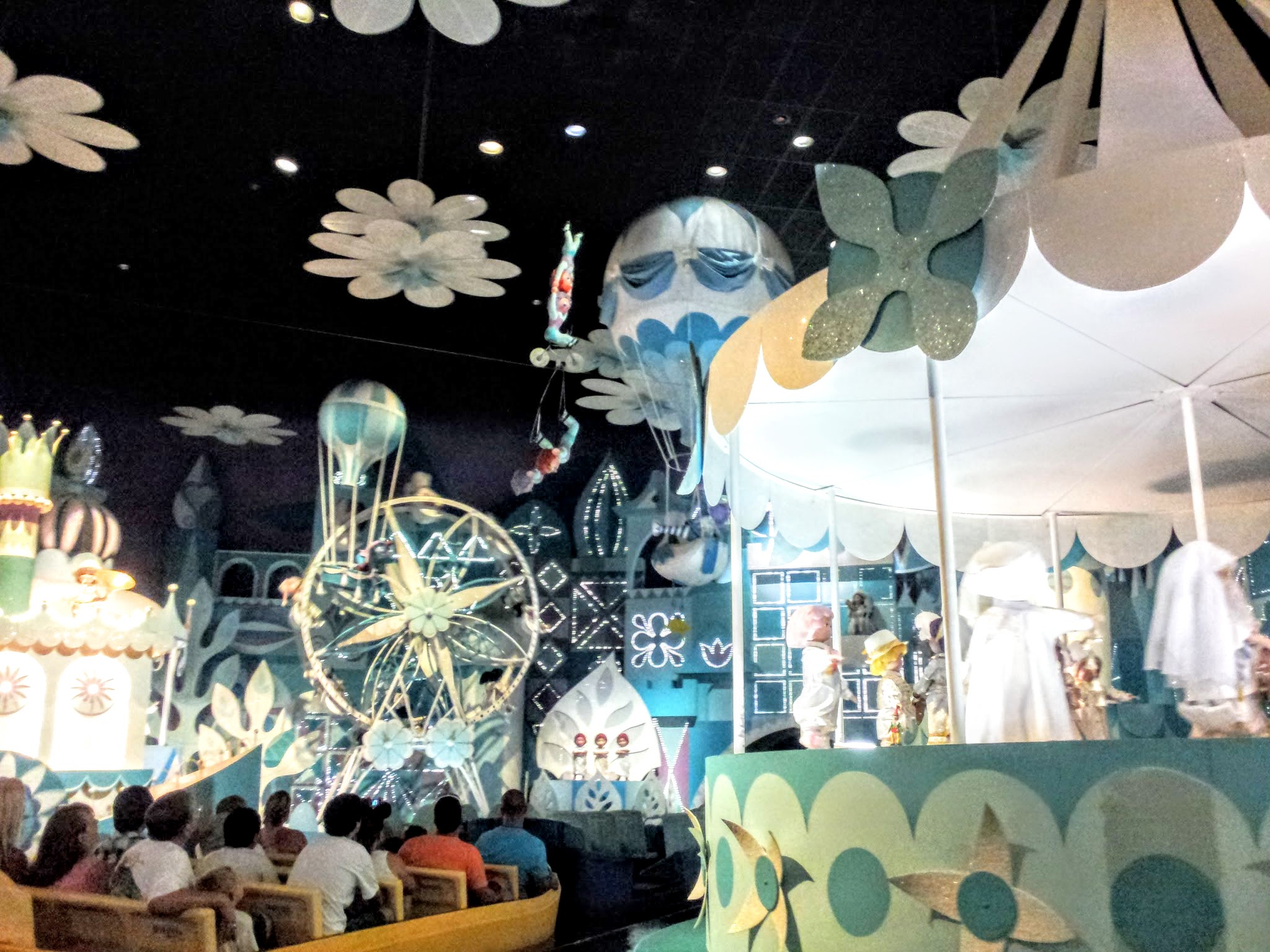 We start by entering a not so small line. Don't give me that look. I know we should have gotten here earlier. Alright, alright. Next time, we'll save the bickering by choosing this as the first ride to head to (or get a Fastpass). We climb into a boat which ferries us into Walt's whimsical world.
Small child-sized dolls sing and dance all while donning garish traditional clothing. We feel slightly dwarfed by the towering sets and the glorious animatronic displays, but as the ride progresses, we start to feel a little taller and stronger and united with the dolls.
It's A Small World is a paradigm of the uniqueness yet similarities across multiple nations. I love that the ride isn't just frivolous, but has a transcending meaning.
Location: Fantasyland
The Haunted Mansion
By now, you probably know how much I hate anything remotely frightening. Haunted houses? No way. You will never even catch me watching Chucky or Texas Chainsaw Massacre. Never. I might watch a Tim Burton film, but those shove twisted darkness rather than omnipresent fear.
I'm still forcing you to come with me on the Haunted Mansion ride though. Why? It's not scary. At all. And this is coming from yours truly. We walk through a pet cemetery tumbling over with weeds and overgrown grass before entering a mansion, slowly and cautiously. The macabre deep voice of a supposed ghost heeds us forward. We twist and turn through the mansion, watching the image shifting paintings and tautly hanging chandeliers dangle dangerously. Then we board the Doom Buggies. Oh no! But fear not, although the lights are flickering manically and ear-wincing screams resound around us, the story told in this ride is more Edgar Allen Poe than Stephen King.
Location: Liberty Square
Take A Touristy Shot in Front of Cinderella's Castle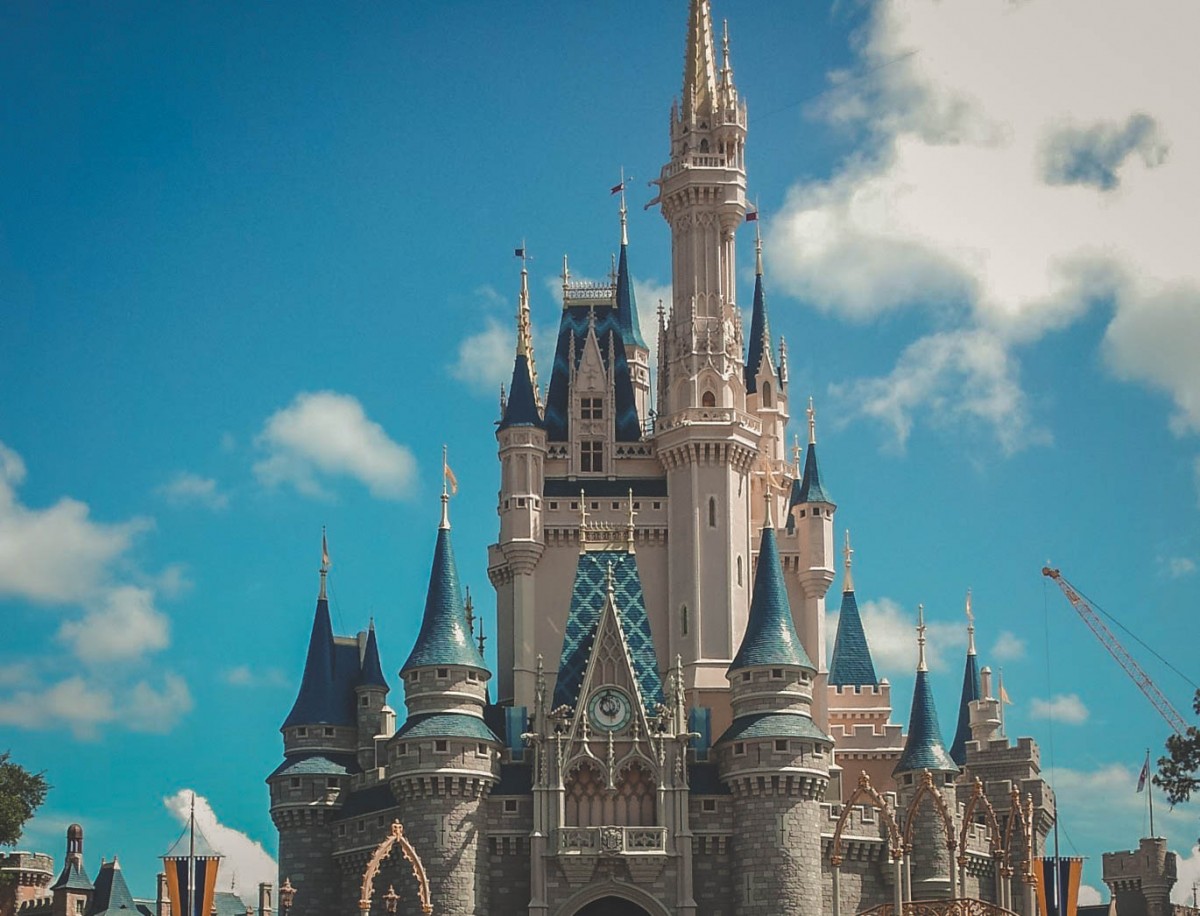 Wasn't that an adventure? I'm ready for something a bit lighter. How about posing in front of the iconic Cinderella Castle with me? Yes, I know, this idea is cheesy beyond belief, but how many times do we get to capture this kind of moment in our lifetime? My point exactly.
Okay, stand right there. Perfect. Stay still. Three, two, one. Say cheese.
Tip: Want your whole family in the picture including you? Look for another family or couple and offer to do a picture exchange. They take the picture of you and you take an equally gorgeous picture of them. It's a win-win situation.
Pirates of the Caribbean Ride
Pirates of the Caribbean was actually the last ride designed by Walt Disney himself so it maintains the very narrative heavy elements as some of the older rides. We could spend hours watching the details in the sets and animatronics, but the ride flows at a pace slightly faster than moderate.
I really wish it was longer and had a few more small drops to increase the thrill factor, but arghhh, matey, it is overall a fantastic experience. 
Location: Adventureland
The Mountains
Speaking of thrill factor, there are the Mountains. From Splash Mountain to Big Thunder Mountain, these drops are sure to make your heart weaken and sure to bring out some unearthly screams. Now, doesn't that sound like fun?
Tom Sawyer's Island
Tom Sawyer's Island is the hidden gem of Magic Kingdom. There is hardly a line to the ferry that transports us to the quiet magical play area. We spend over an hour here, exploring the hidden grottos and caves. The island augments the sentiments expressed in Mark Twain's original classic – youth and freedom. 
Location: Adventureland
Mickey's Philharmagic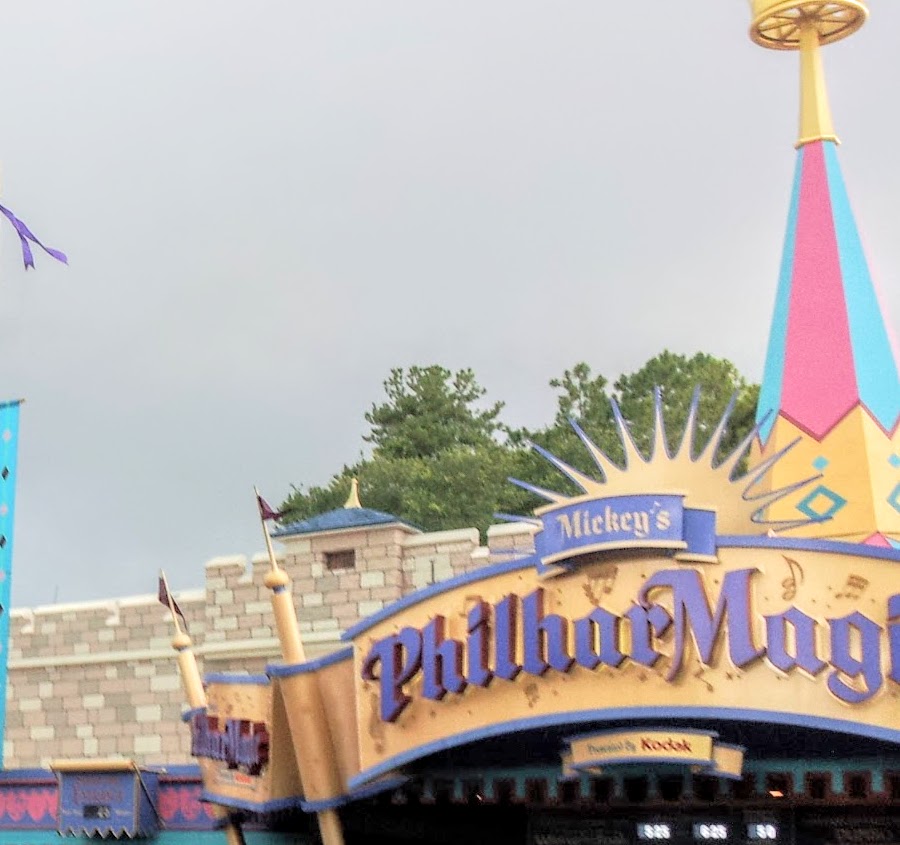 Now that we've been running across Magic Kingdom, let's let our legs rest a little. Mickey's Philharmagic is a 4D show that weaves a tale of classic Disney characters, featuring Mickey, Donald Duck, Goofy, and ultimately the whole cast.
Now, I've been to many a 4D show over the past decade. Sadly, the Imagination 4-D in Busch Gardens failed to impress me (the chairs simply rocked back and forth the whole time). The introductory 4D film in the Newseum, on the other hand, scared the wits out of me (but I do suggest watching it if you ever visit).
Philharmagic was the perfect medium between the two. It had the lightheartedness of Imagination, but the realistic qualities of the Newseum's film.
Location: Fantasyland
Main Street Emporium
This is our one-stop shop destination. Main Street Emporium has a medley of every imaginable Disney-related item. Looking for books? They've got it. Looking for post cards? That too. What about a hand-blown glass magic Mickey graduated cylinder? Yes (and I totally bought it). 
Tip: This is the best location to see the parades too, so be sure to secure your spot right outside the entrance. 
Location: Main Street
Wishes
I think we'll close the day with a spectacular nighttime fireworks show. Wishes is perhaps the most famous and well-known attraction at Magic Kingdom. Imagine an array of fireworks showering over you against a sooty black sky and neon lit world. That is the beauty we close out with tonight.
Did you enjoy this guide of things you must do in Magic Kingdom? Have you ever been to Magic Kingdom? Tell me, what would you add to this list? As always, I would love to hear from you!