Before I jump into all my best tips for visiting New York City for the first time, I want to share a very personal memory with you.
It's raining. Heavy wet drops fall against metal pipes and flat roofs. There is no pitter patter here. Just a vocal drum beat.
It's Saturday. The roads are jammed. Taxis breathe on cars. And cars breathe on taxis.
It's not a day for walking so I'm skipping. I'm skipping while holding my dad's hand and singing, in an all-too loud, slightly throaty voice, much to the annoyance of New Yorkers, Come Clean by Hilary Duff.
Let the rain fall down and wake my dreams.
Let it wash away my sanity.
My dad turns a street corner. We walk a bit, until we're next to a church.
So pretty, I think. Like a painting.
There's a building beside the church. Tall. Impossibly tall. Yet shorter than the surrounding structures.
My father strides in. I'm still holding his hand.
We take the elevator up to the 21st floor and walk down a brightly-lit hallway. My dad knocks the door.
I can still hear the rain.
'Cause I wanna feel the thunder
I wanna scream.
Then I see my mum. I run up to her and wrap her in a hug. She lifts all three and a half feet of me (though if you ask, I'm four feet), places me on her lap, and kisses my forehead.
I was eight-years-old at the time.
And that was my very first New York City visit. My mum got a job on Wall Street so my dad and I would visit her every single week from there on out for ages to come. Every weekend, we would explore the city together.
Unsurprisingly, New York City feels like a second home to me.
So today, I want to do something a little different. I want to shed my broke college student and millennial Instagram-obsessed views of New York City, ditch my usual guide style, and let eight-year-old Anshula tell you all her best tips for visiting New York City for the first time. I hope that's okay with you.
Let the rain fall down
I'm comin' clean.
Ditch The Taxis and Ride The Subway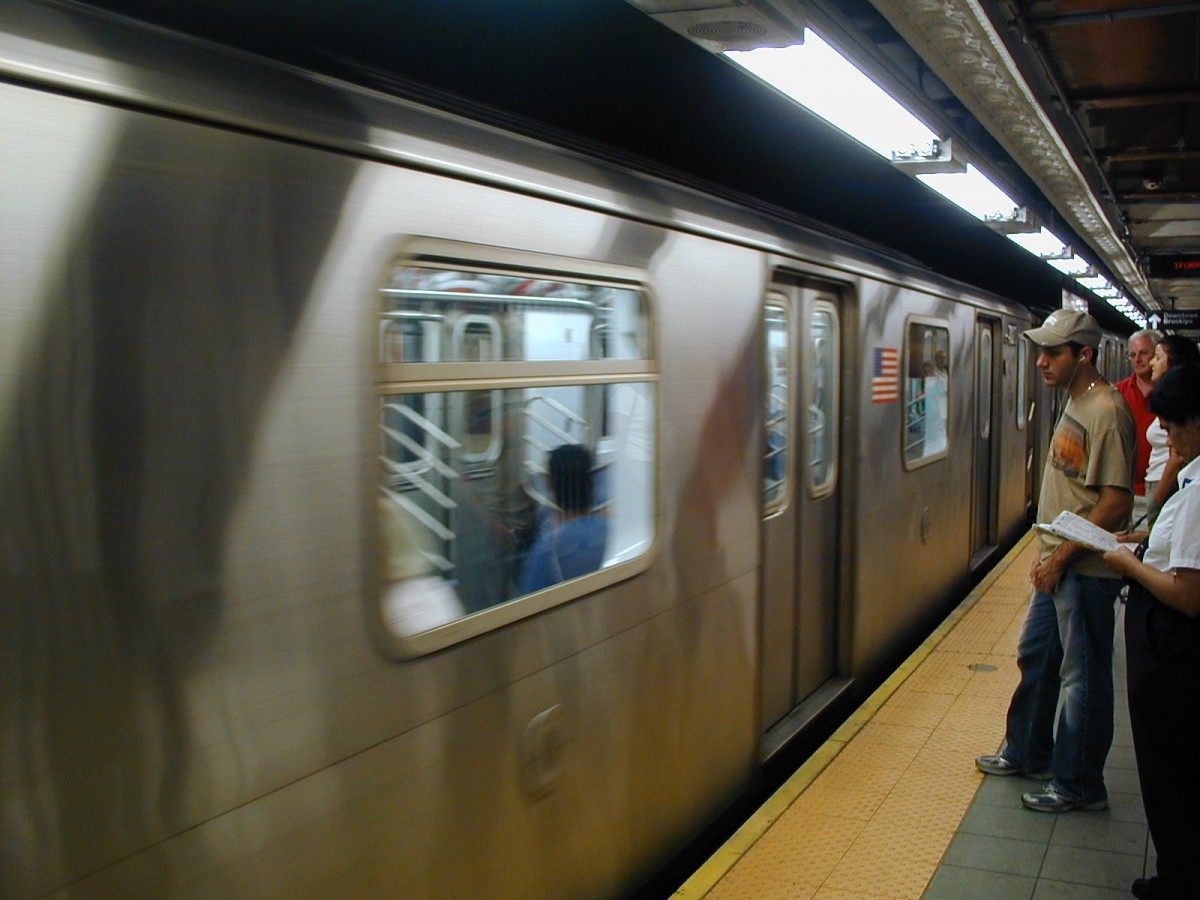 "Sweetheart, don't go to close to the edge," my mum says, ushering me closer to the center of the platform.
I hop back.
The subway platform is long and thin. It seems scary and intimidating at first but the subway is really the best way to travel in and around New York City. It's also the cheapest.
5 Subway Tips for visiting New York City for the first time:
Don't get into an empty subway car. It's tempting, I know. But there is probably a reason it's empty (like smell or dirt). Find a subway car that already has people on it.
Know how to use your Metrocard. Eight-year-old Anshula totally struggled with the turnstyles and swiping and was an annoyance to New Yorkers everywhere. Good thing she was cute.
If you don't know how to use the Metrocard, watch and learn. Don't hold up traffic. New Yorkers have jobs to get to on time. Watch their efficient mastery of the subway system, stare at them like they are Marvel superheroes as they swipe their yellow card, and learn from them.
Bring pocket hand sanitizer because the subway is a breeding ground for germs. Also, you will be touching metal that a million other tourists and locals have touched.
Do not (I repeat, for double emphasis) try driving in Manhattan. Your entire trip will be spent in traffic.
New York City Can Be Cheap If You Make An Effort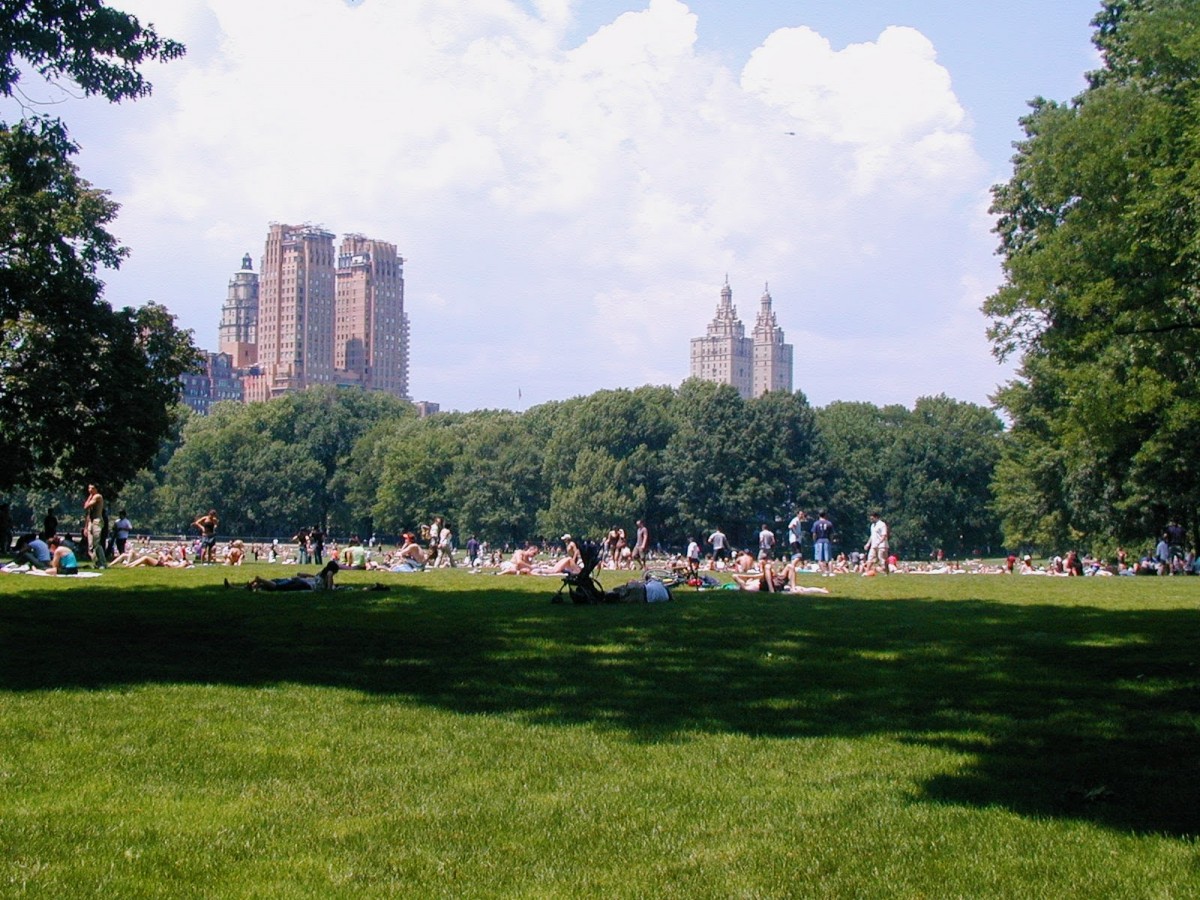 "Mum, dad," I say, tugging their shirts. "Can we go to the Empire State Building? Please. Pretty, please."
"Actually, sweetheart. I think today is great day to go to the library."
The library? Yes!
My eight-year-old, book-obsessed self was forever excited.
It's easy to pack your New York City itinerary with a 150 or so tourist attractions: Top of the Rock, Empire State Building, the MET. And at the same time it's easy to forget about all the free things to do in New York City: Grand Central Station, Central Park, the New York Public Library, Rockefeller Center.
Free days that every first time New York City visitor needs to know:
MoMA: FREE Fridays from 4-6pm (go at least an hour early and wait because there will a rush – imagine this is Black Friday)
You Haven't "Really" Explored New York City Until You Get Out of Manhattan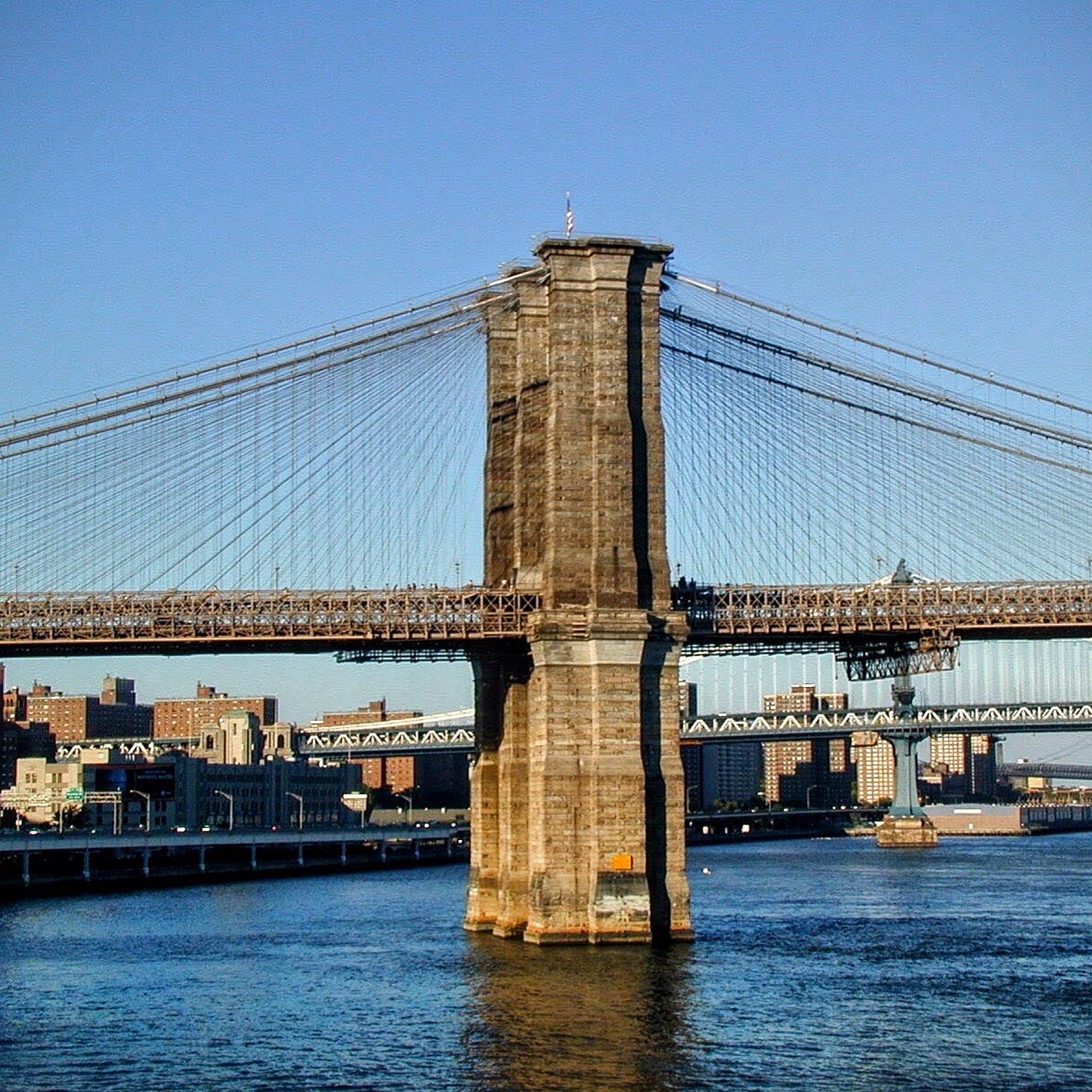 "Where are we going?" I ask my parents and we walk across a giant bridge. Tourists wearing "I HEART NYC" t-shirts flutter around, snapping photos.
"Brooklyn," my mum says, eyes twinkling.
New York City has five boroughs: Manhattan, the Bronx, Queens, Brooklyn, and Staten Island.
Most first time visitors explore just Manhattan. As a former Manhattan resident, I can totally relate and understand the sentiment, but you haven't "really" explored New York City until you get out of Manhattan.
Each borough is a different flavour:
Manhattan is New York Super Fudge Chunk, a sweetly packed burst that you can easily get addicted to. Everything's there and you need nothing else.
Brooklyn is a New York Fudge Chunk (I know that flavour doesn't exist but bare with me) – it's as exciting, unaffordable, and packed as Manhattan but with a subtle level of humility.
Queens is a little further out and has hands-down the best food in NYC.
Bronx is a cultural mish-mash. Check out the gardens and zoo.
Staten Island is earthy and homey. The ferry ride there also offers oh-so great views of the Statue of Liberty.
Shop Til You Drop Anywhere But Fifth Avenue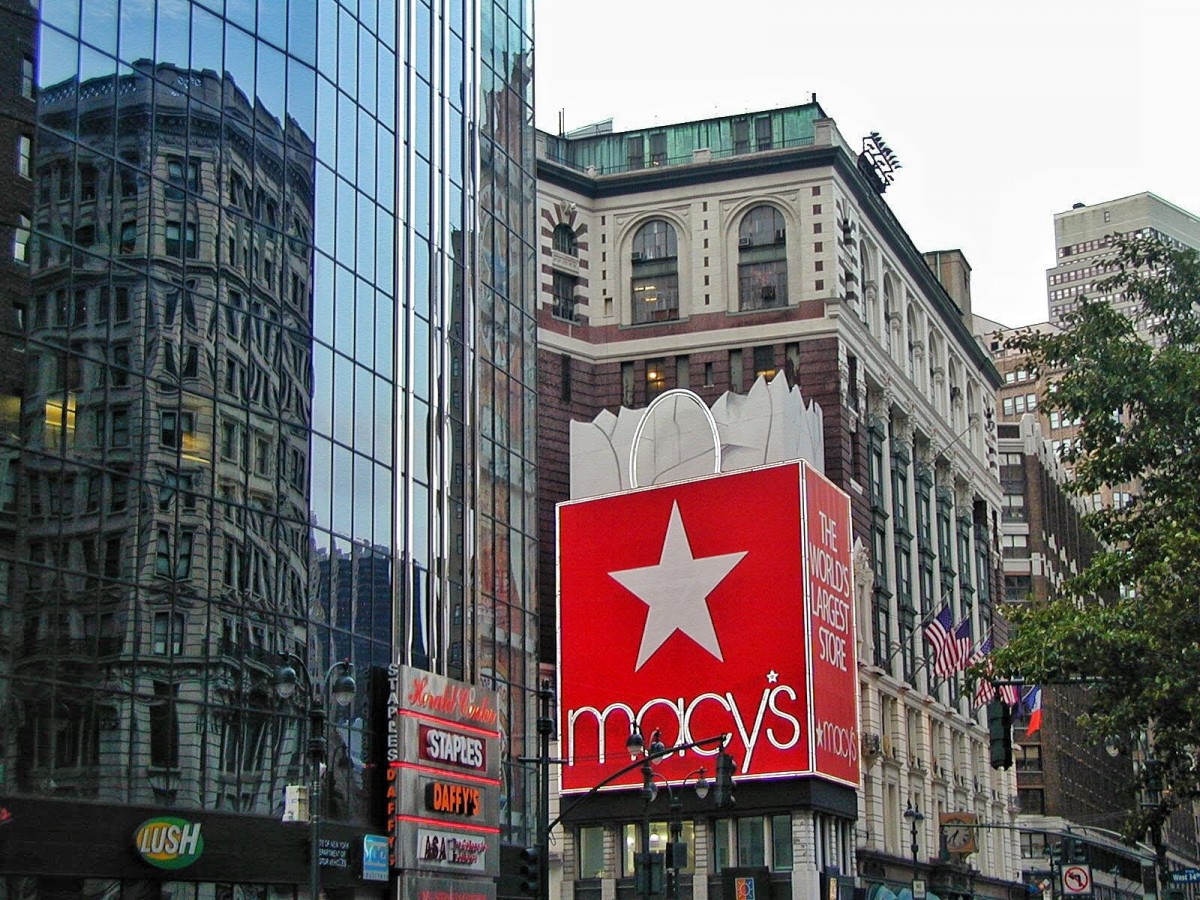 "Pick anything you'd like," my dad tells me. "Something trendy."
I look around the store and pick out a bright, blue High School Musical t-shirt with Gabriella, Troy, Sharpay, and Ryan on the front.
Clearly, I know high-end fashion.
This was at Macy's in New York City.
I had been to Fifth Avenue before and it was a Blair Waldorf dream. But my eight-year-old self was more interested in FAO Shwarz (now closed) and the World Of Disney Store than the likes of Gucci, Prada, and Armani. Did I mention I was obsessed with High School Musical back then and Macy's (at the time) had a whole section of merch?
And as much as I still recommend window-shopping at Tiffany & Co. flagship store (just so you can feel like Audrey Hepburn for a day), here are my top shopping tips for first-timers visiting New York:
Check out Century 21. Century 21 is a department store chain that is an absolute tourist attraction. But it isn't a tourist trap. I have bought way too many clothes from there and I can vouch for the fact that Century 21 sells good quality clothes for cheap. Quick warning though, you have to be willing to spend a couple hours to sift through for the best bargain deals.
Macy's Herald Square is one of the largest department stores in the world. There are over ten floors. Ten floors! I wish the interior was gorgeously decked in a lavish, aesthetically pleasing display, but despite the minimalist decor, this is still any serious shopper's dream.
NYC has a living, breathing, thriving indie bookstore culture. Check out The Strand, Three Lives & Company, and Argosy Book Store (Six stories. My dream world. Enough said).
Keep The Walking Shoes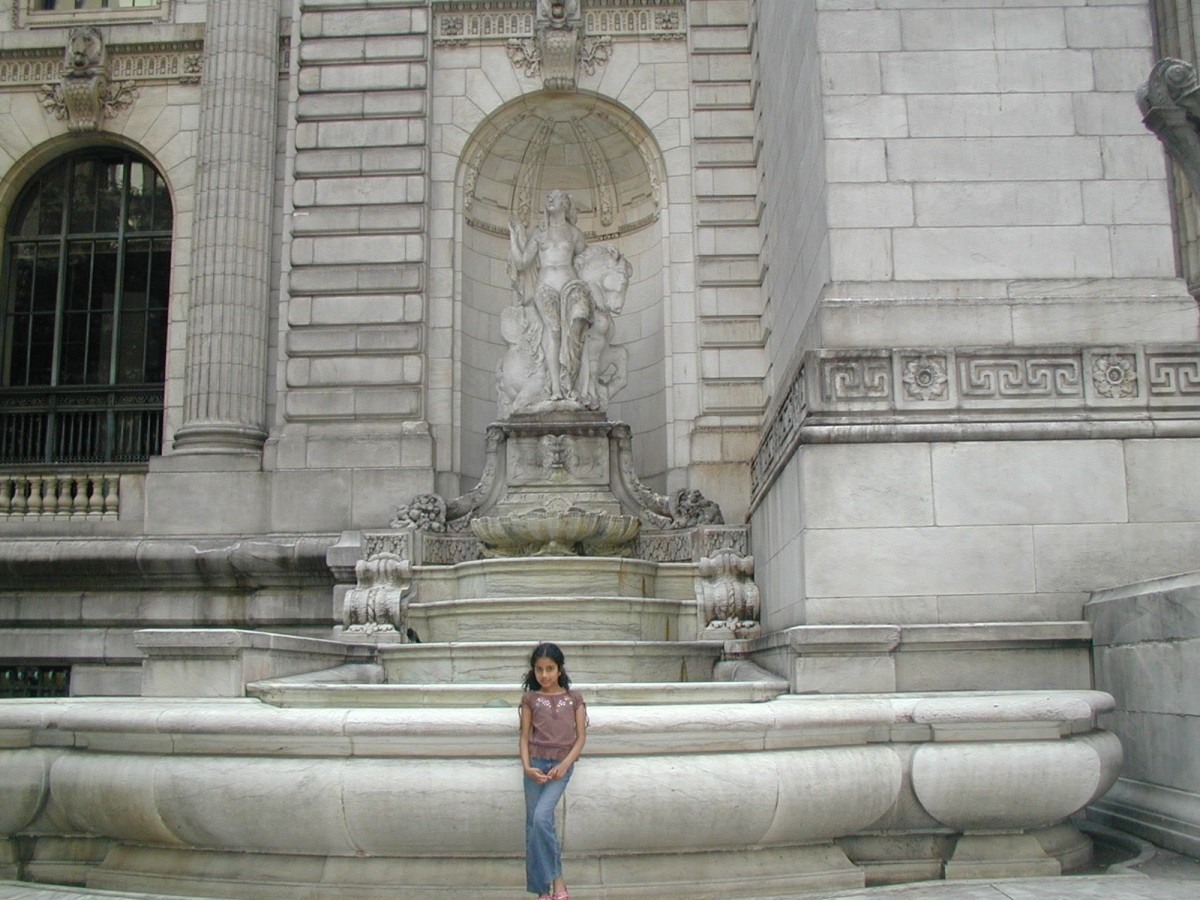 "Mum, my feet hurt," I yell.
"And that's what you get for insisting on wearing flip-flops, love."
Lesson learned. Wear sneakers. I insisted on being Instagrammable before Instagram existed.
Regardless, I can't stress how important it is to wear walking shoes, sneakers, or loafers.
You will feel pain if you wear heels.
Unless you are Bryce Dallas Howard in Jurassic World. Then, it doesn't seem to matter.
Eat Cheap But Not At Chains
I'm kind of craving Chipotle right now. So I do what any eight-year-old would do, I drag my mum to the closest Chipotle.
$10.00 for our order? You've got to be kidding me?
Chains jack up prices in New York City. What I get near my college for $6.60 (in 2018) was $8.70 at the Chipotle I visited in Manhattan ten years ago (and prices have since gone up). The rotten cherry on the cake was that portions were one-half of what I get at my University (Texas has truly spoiled me).
So skip the chains and try some unique local food. Restaurants are expensive but food carts are awesome and cheap. My mum and I used to love eating at Halal Guys. They always served enough for the two of us.
If you are looking for big portions of food for cheaper (AKA one item that feeds two), try some of the Asian, Middle-Eastern, or Indian cuisine-based food carts in NYC. Or just grab some tacos. Tacos are always a good idea.
New York Is A Cultural Melting Pot, Make The Most Of It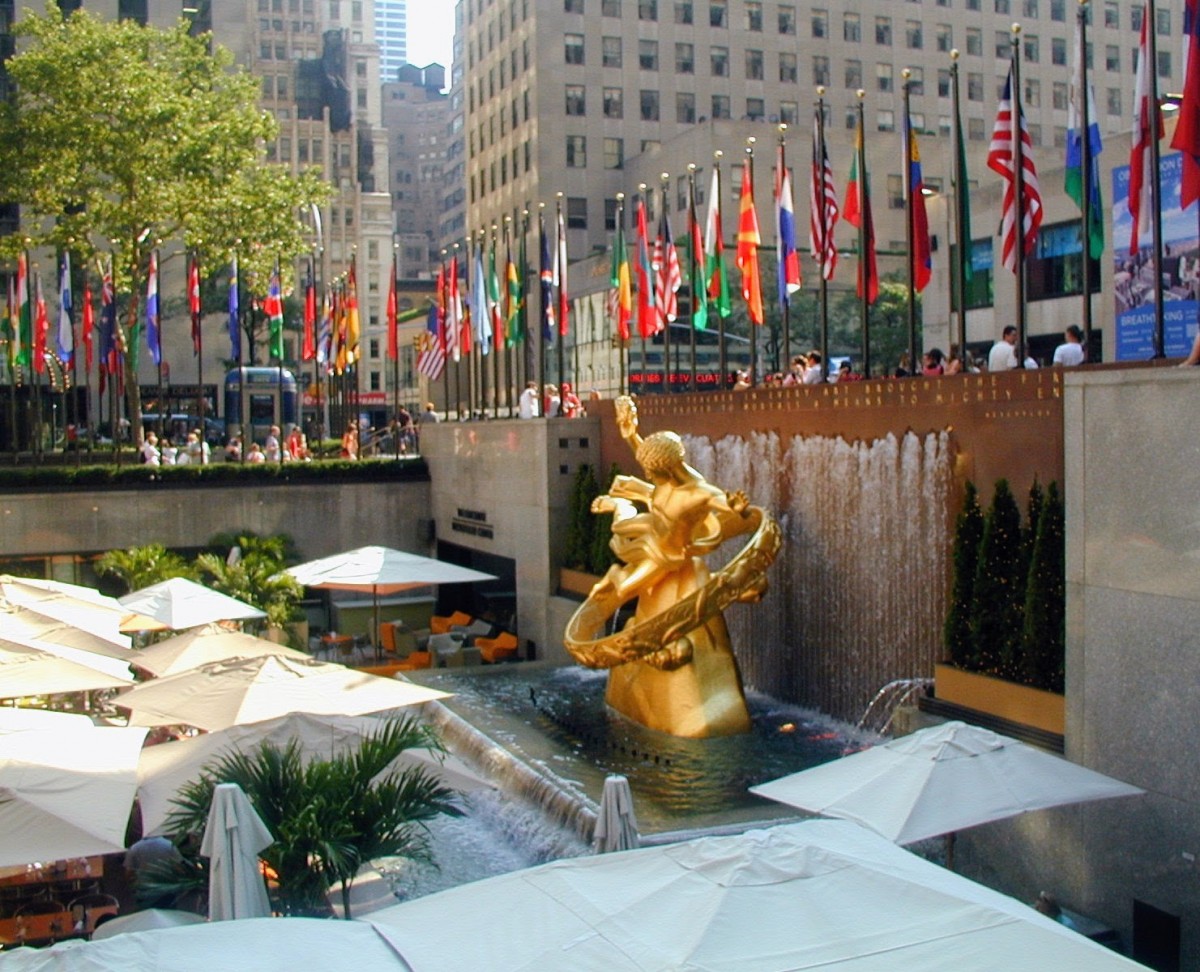 "Can I help?" I ask as I watch my mum shift through cloth and leather.
"I'm looking for a purse," she says. "Something that will last. Think you can find one?"
"Right on it."
We're in Chinatown, surrounded by splatter of colour. Chinatown is a rage of madness. The smell of fresh fish and meat wafts through the air. Kitschy souvenirs hang from every inch of storefronts. The place is shabby, slightly grittier, and dirtier than the rest of New York. Cultural exposure? Yes. Faded cultural exposure? Absolutely.
But I still remember Chinatown as the place where my mum found a purse that lasted her ten years. Most people discard Chinatown products as cheap in quality and price. But you can find gems anywhere.
Other Cultural Places You Need To Visit On Your First New York City Trip:
Little Italy: totally touristy but worth the stroll (hey, there is fun in being a tourist).
Harlem: Harlem isn't dangerous as some tourists believe. West Harlem is amazing. It's the unsung king of New York City. Teeming with African-American cultural influences, this little area is a must-see spot. Visit the Apollo Theater. Browse a couple of museums. Hit a swanky jazz club. I could easily live in Harlem. Can I move to Harlem? Goodbye, Texas. I think I found my new home.
Try To Pick Only One TV Show Or Movie To Inspire Your First Trip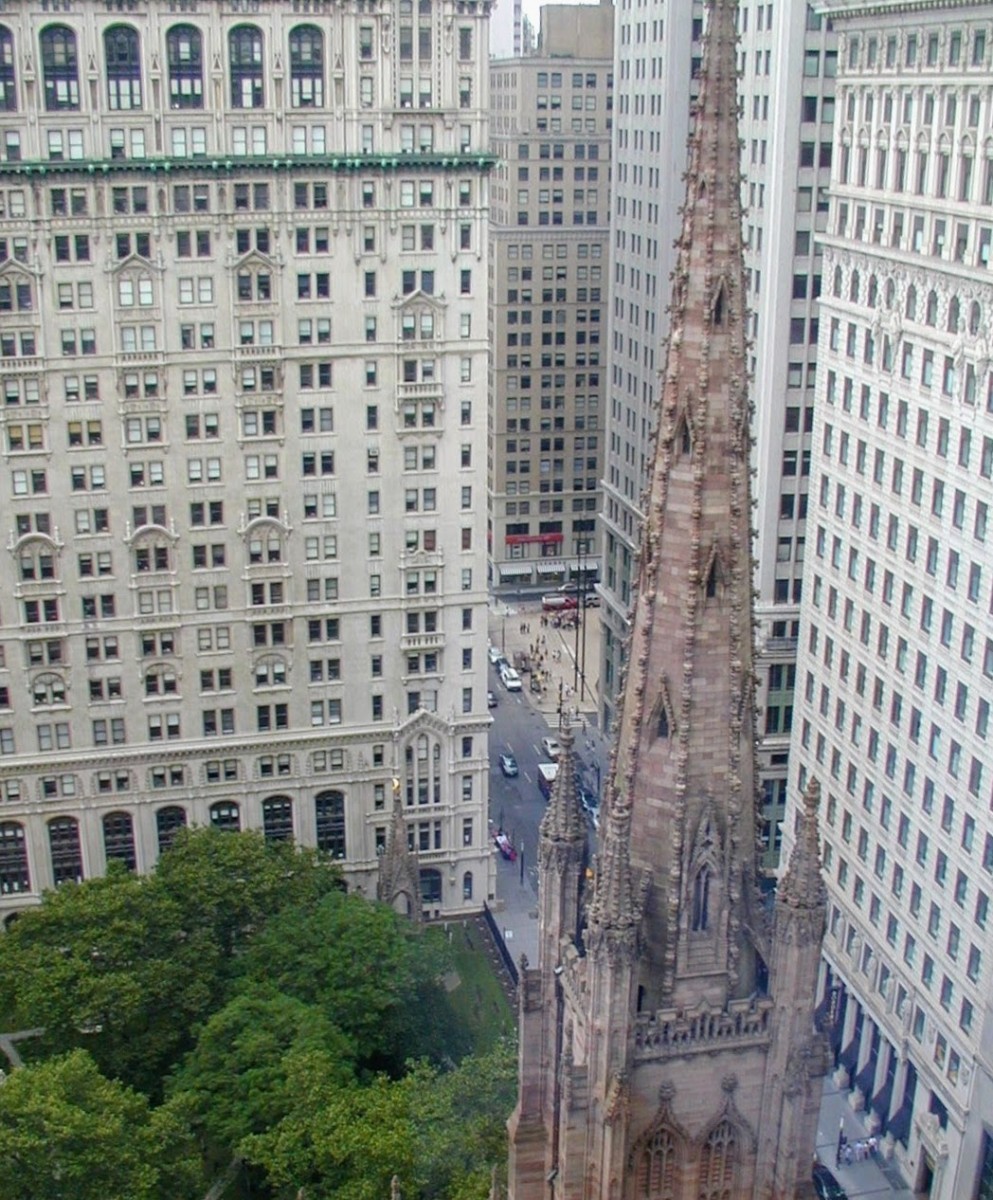 "There's Trinity Church," my dad says, pointing out the window to a beautiful building. "Do you remember what movie that was in?"
"National Treasure," I quip, excited.
There are so many movies that take place in New York City. If you tried to see every spot from every movie and TV show and book that takes place in New York City, you'd be there a lifetime.
Stick with one. You'll thank me later.
Eight-year-old me was excited at the prospect of seeing the 600th floor on the Empire State Building and finding a treasure buried under Trinity Church.
Millennial me has listed out all the spots from the following TV shows that she needs to cover (I've been covering them slowly and I will eventually get to them all):
White Collar: Neal has seen a lot in his 2 mile radius. Just goes to show how much is in New York City.
Friends: I actually ended up visiting most of the filming sites in Friends on my most recent trips. Score! Plaza Hotel. Check. Pulitzer Fountain. Check. The only spot I have left to check off is the actual apartment in Greenwich Village.
Gossip Girl: I want to eat at Babycakes NYC, have lunch on the steps of the MET, and window-shop for a gorgeous dress from Henri Bendel.
Girl Meets World: I'm so ashamed but I did watch all three seasons of Girl Meets World and I miss New York so much (I can't wait for my next trip there).
Bonus Tip: Don't Just Explore Buildings, Explore Streets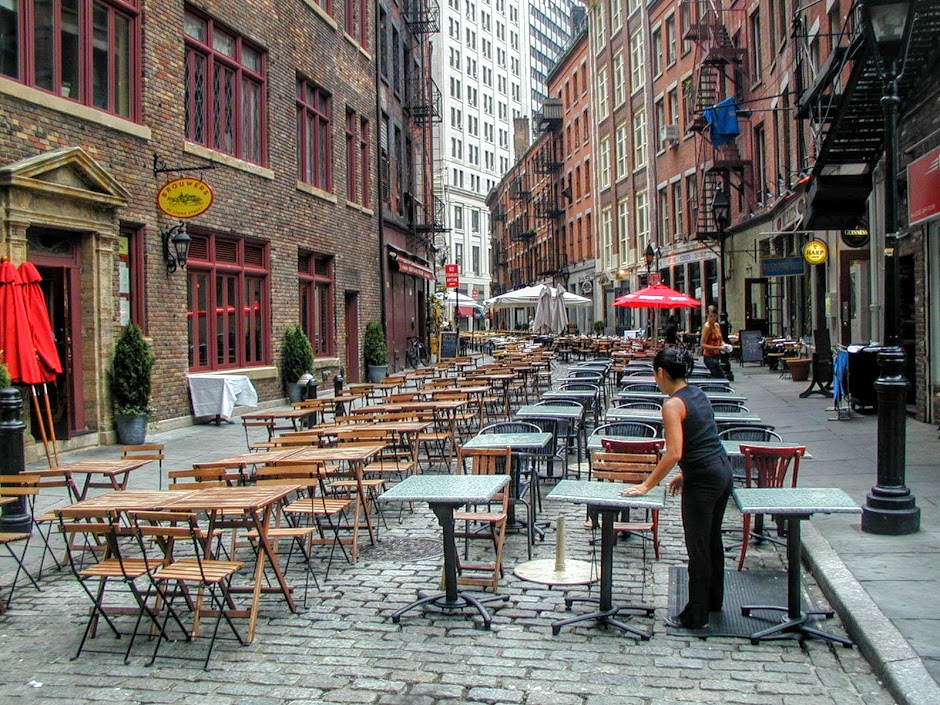 My dad and I are sitting at a table along a cobbled street.
"What do you want to order?" he asks.
I look up and down the menu. "Crab cakes," I suggest sheepishly. I know, I know. This is New York City. When you think of New York City, you think of cupcakes, doughnuts, freakshakes, and street food. Not crab cakes.
To this day, the crab cakes I had on Stone Street were the best I've ever had. Yet, the name of the place escapes me.
One of my last tips for first-timers visiting New York is explore streets not buildings. I knew that when I first visited New York City, I had a checklist of landmarks and buildings. But taking the time to relax, loosen up my itinerary, and follow along streets made me fall even harder in love with the crazy mess that is New York.
Streets You Need To Explore:
Stone Street: This quaint cobbled pathway is filled with dining options and old-world charm.
Wall Street: A bustling financial district with several tourist hotspots.
West 28th Street: Flowers. Flowers. More flowers.
Lafayette Street: Antique shops.
So walk through New York City, explore till your heart is satisfied (or your feet get too tired), and enjoy your trip. I still remember how much I enjoyed my first visit to New York City (and I enjoyed my 30th trip just as much).
On each visit, I never failed to discover something extraordinary. I guess that's what makes the New York City experience constantly…well, new.
Did you enjoy these tips for visiting New York City for the first time? Are there any tips that you would like to add? Let me know in the comments below! I love hearing from you!