I'll let you in on a secret. I was inspired to visit the State Fair of Texas based on the 1962 film starring Tom Ewell and Alice Faye.
I have a mildly embarrassing obsession with movies from the mid-20th century and State Fair happens to be one of my personal favorites. The fair in the movie is portrayed as lighthearted and family-friendly and unique so I obviously went in with those preconceived notions.
Were they met? Yes.
In fact, the State Fair of Texas surpassed all of my expectations. It is so much more than a fair. Imagine if a carnival, museum, retail store, car show, performing arts center, and zoo teamed up to create a unique showcase, that would be the State Fair.
It has a little bit of everything and in true Texas-fashion, the fair is huge (everything is bigger in Texas, y'all). But don't worry, I will help you navigate.
So put on your best walking shoes and let's take a look at the highlights of the State Fair of Texas.
Strike a Pose With Big Tex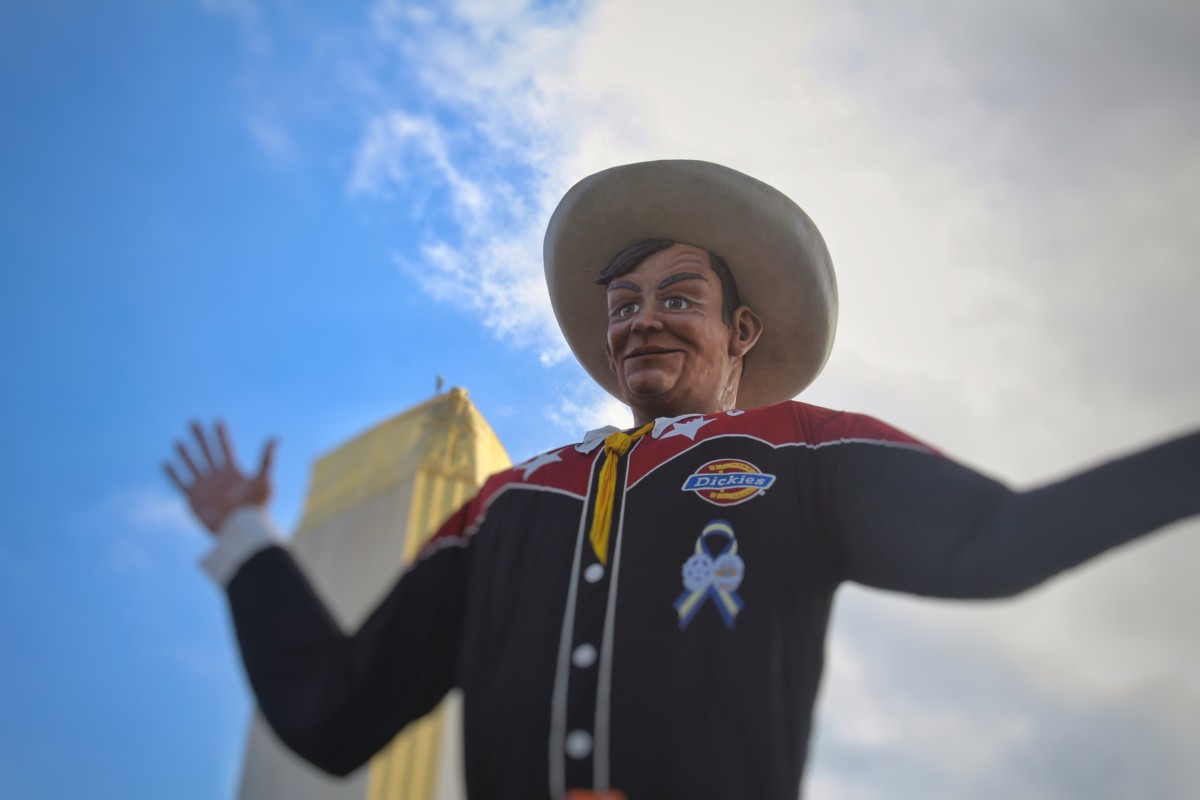 Our first stop is Big Tex, a 55-foot tall talking statue donned in blue jeans and a modest 95 gallon wide-brimmed cowboy hat. He's a movie star, making a cameo performance in the film State Fair. So obviously, we have to take a picture with him. Stand right there. Strike a pose. Hold it. Smile. Say Howdy.
And since this is our first stop, we can get a wonderfully clear shot with the big, blue Texan sky before a human current floods in for Fletcher's corn (ahem, corny) dogs.
Try some Midway Games
It is time to try some Midway games and rides! Do you see the ferris wheel over there? That is the Texas Star, the most popular fair ride for a good reason. If you are looking for some of the best views of the Midway (and don't have a mild case of acrophobia, like me), you can circle slowly higher and higher into the sky and feel like Superman for one tiny moment. If you are fond of tamer rides, we could go for a spin on the swing carousel or even release our inner-child by winding down some candy-coloured slides.
Tour the Hall of State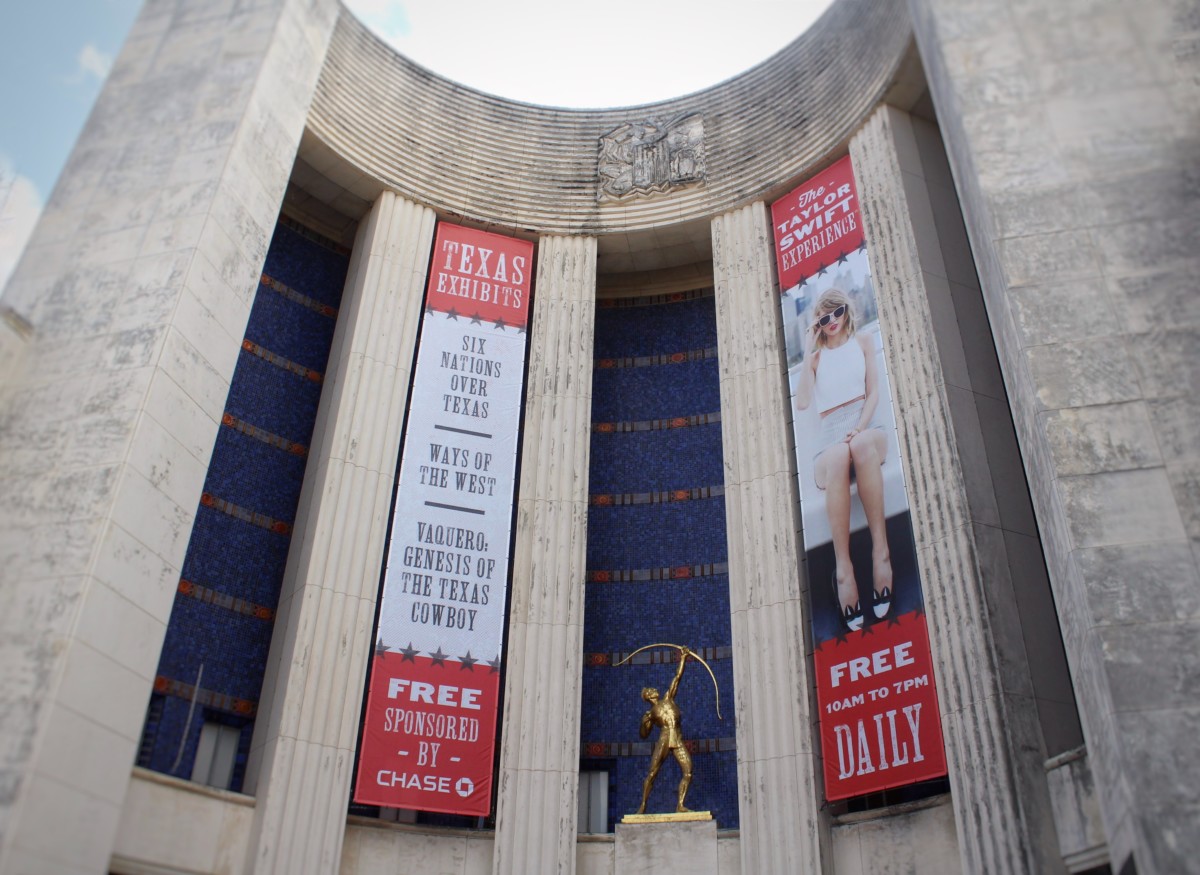 We are going to weave past Big Tex yet again and enter the Hall of State, one of the most underrated attractions at the State Fair. Each year, the Dallas Historical Society transforms the rooms into a quasi-museum with set exhibits on some thematic elements of Texas' history. Texas has a rich and colorful past that continues to hold onto an equally lively story. We catch a deeper glimpse of that story through the stark photographs and detailed pockets of texts on display.
The 2016 Hall of State also hosts The Taylor Swift Experience, a main hall featuring Taylor Swift's concert outfits and song snippets. Ten year old me would have gawked at the presentation (Love Story just released that year and it was all I would play on the piano for months).
Eat, Eat, Eat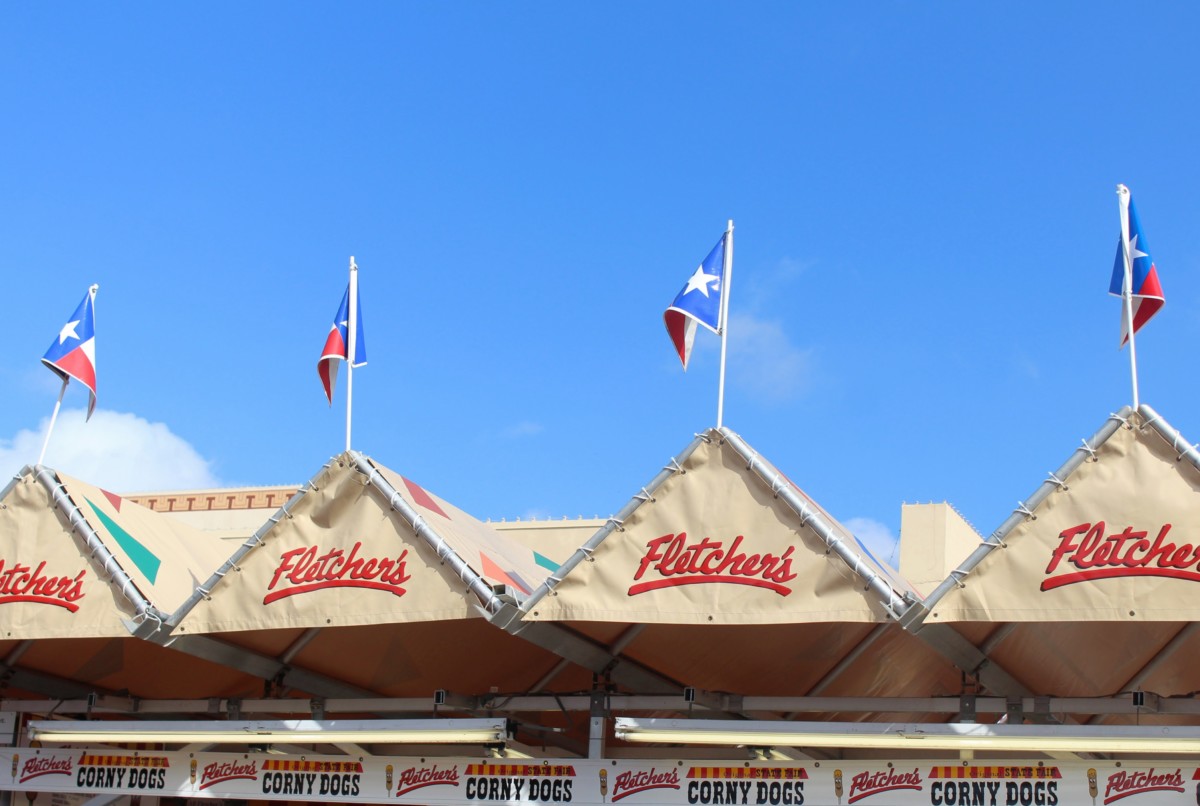 Picture the kookiest deep-fried combo you can and I can almost guarantee it's sold at Fair Park (if it isn't, I'd suggest coming up with a recipe as quickly as you can and pitching your creation at next year's fair). It's crazy-fun to experiment with the different flavors but with hundreds to choose from, I'll admit the decision can be mildly difficult.
Funnel Cake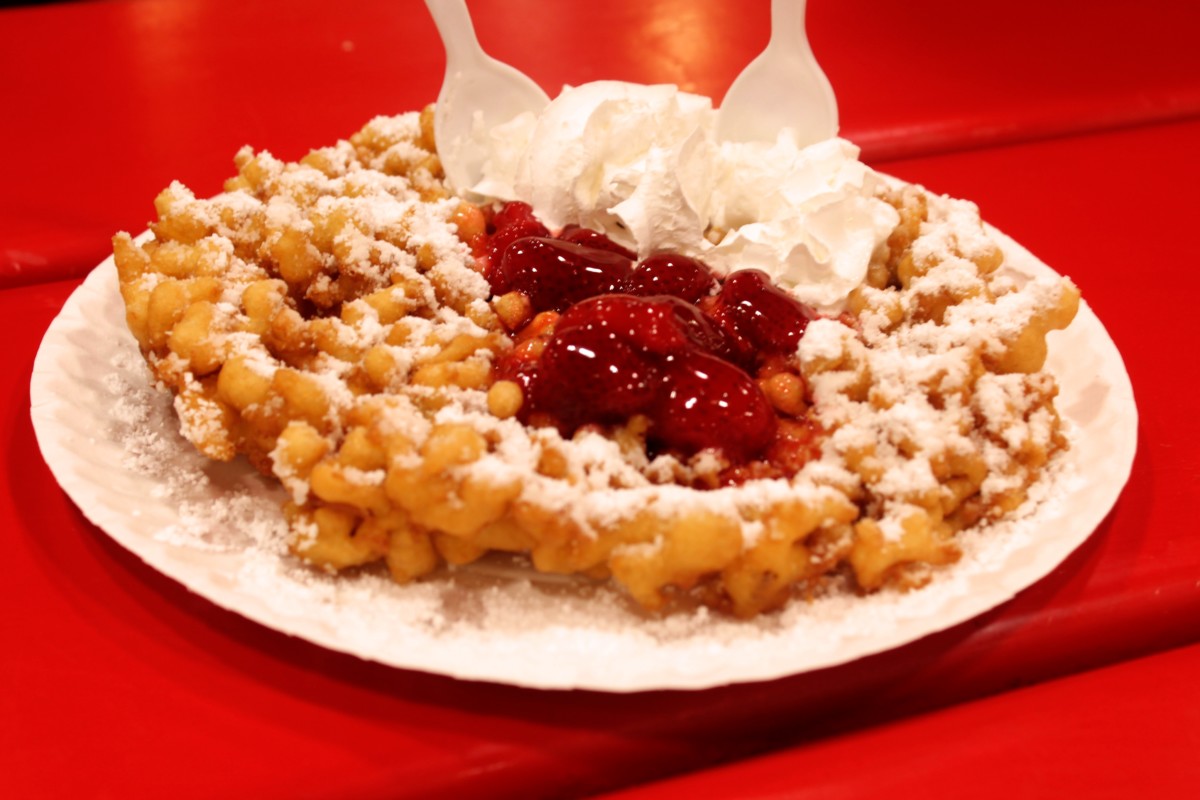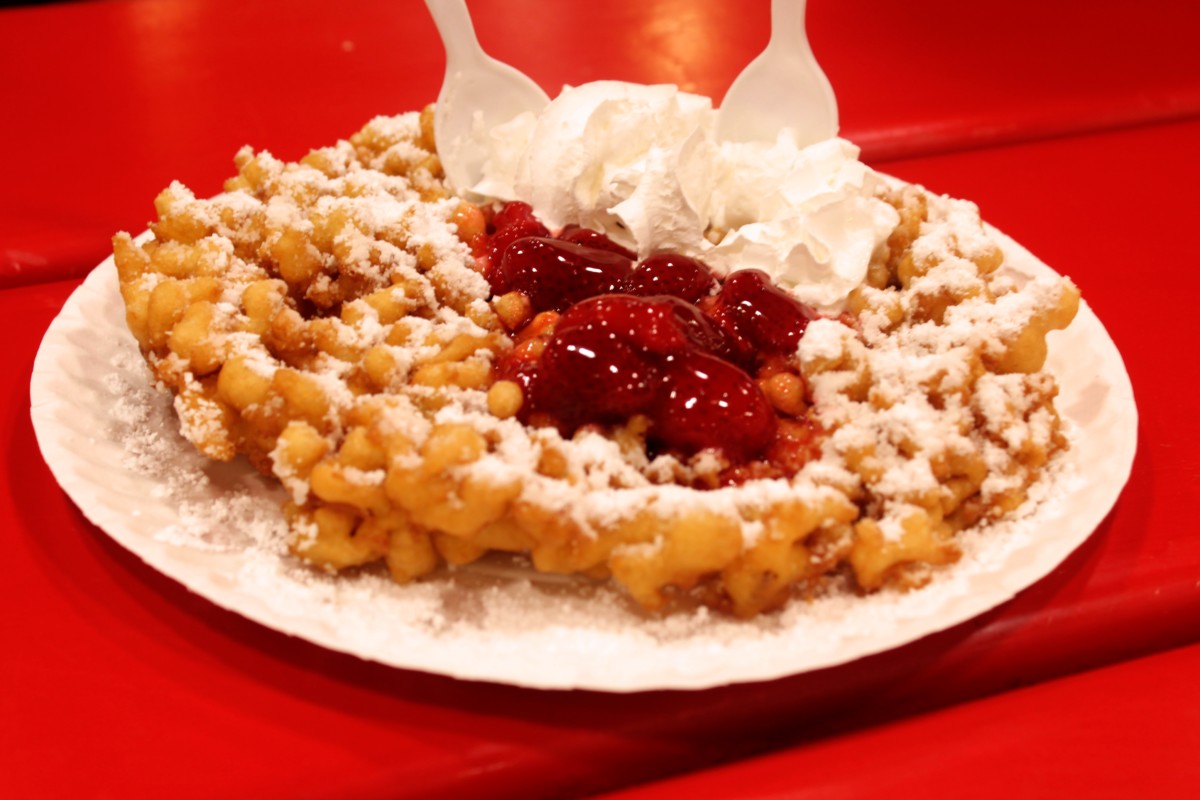 We're warming up with some funnel cake. While funnel cake isn't specific to the State Fair of Texas, it is a classic fair and carnival treat. Light and doughy, this pastry is dusted generously with powdered sugar and topped with some mildly tart, sweetened strawberries to cut the taste. You can even try one of the non-standard flavours, like red velvet or indulge in a rich funnel cake sundae. Excuse me while I make a mental note to run a few miles in the gym when I get home (why is such good food so bad for you?).
Fletcher's Corny Dogs
Next stop, Fletcher's Corny Dogs. We arrive at Fletcher's a few minutes after the concession opens (10 AM) and the line has already built up, but trust me, it's worth the wait. During the 24-day run of the State Fair, Fletcher's sells over half a million "corny" (yes, that is the actual name) dogs. Firm, thick meat wrapped within a crisp batter takes this traditional (and supposedly original) corn dog to a new level.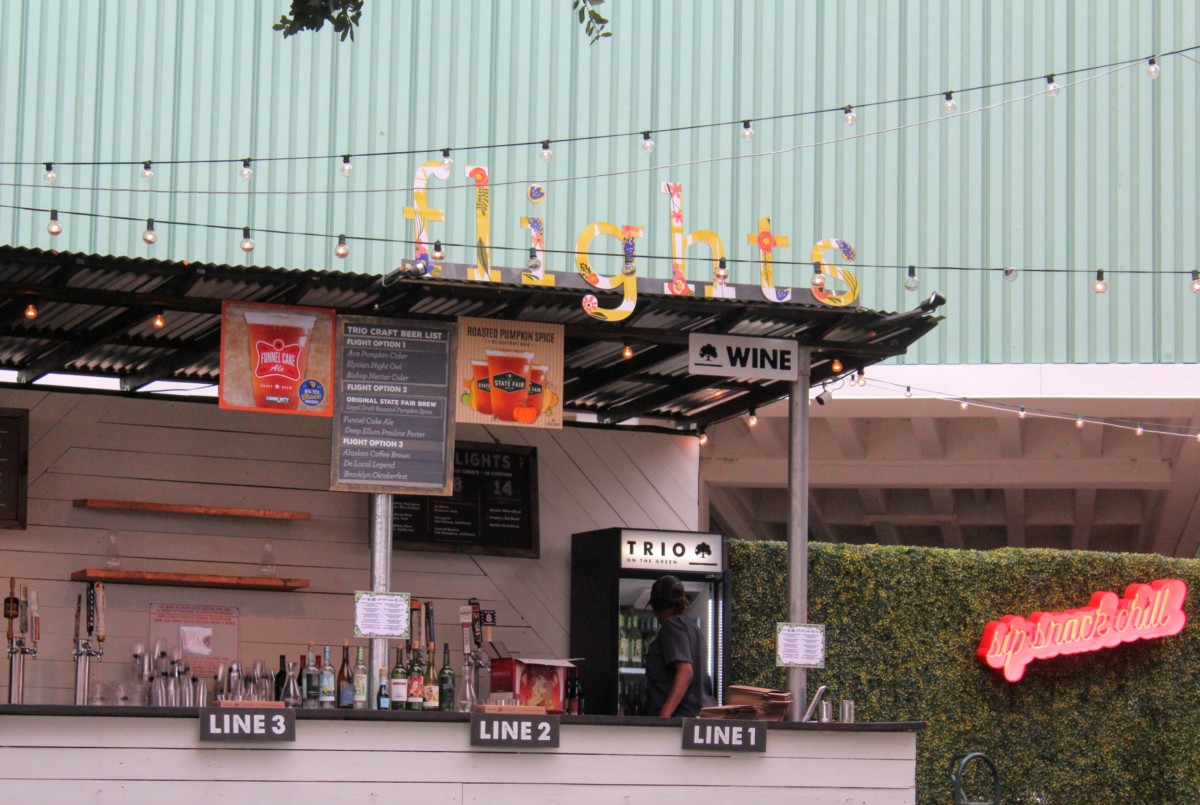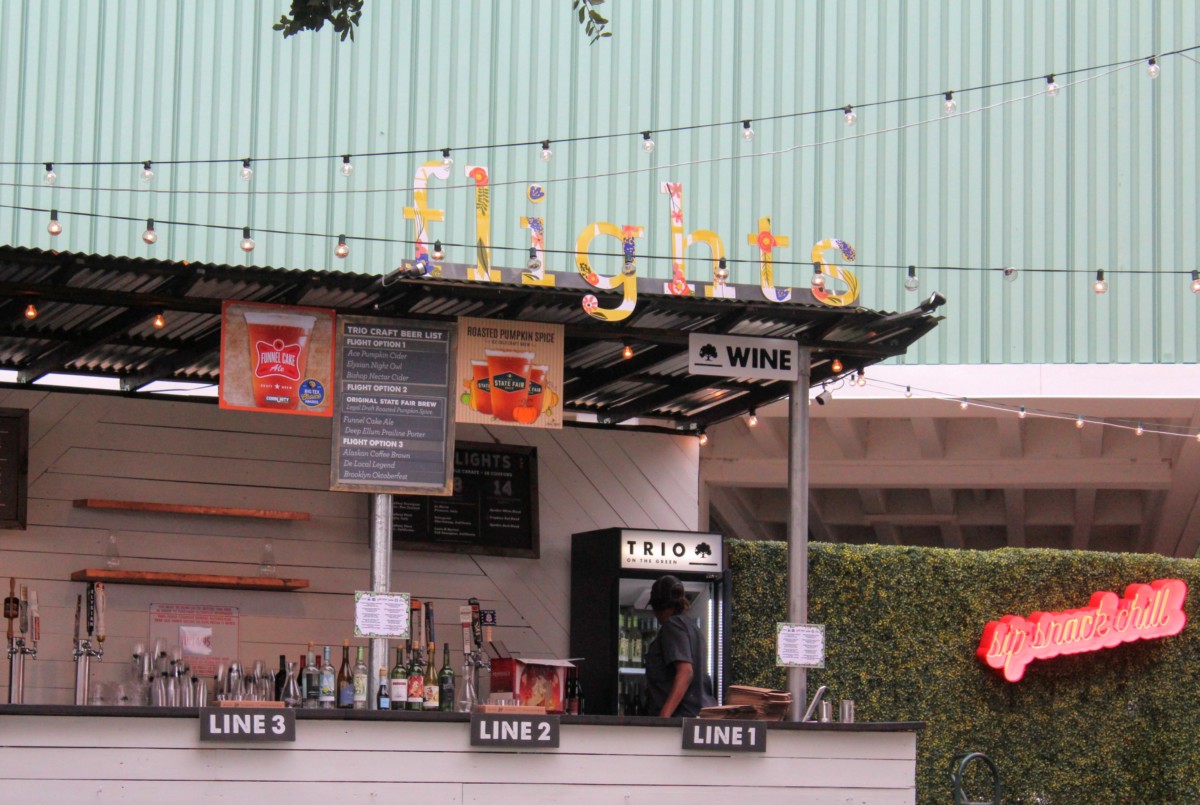 Cookie Fries
"Cookie fries? Seriously?" you think. "That sounds revolting." Found in the Taste of Cuba booth near the Midway, this surprising snack may not be what you imagine. I'm in love with the creativity behind cookie fries and I'm sure you'll will be as well. Traditional sprinkle cookies are given a crinkle cut appearance and served with a size of strawberry sauce that looks deceptively like ketchup. The packaging doubles the traditional deep-fried side-dish feel, making the combo insanely adorable!
Wine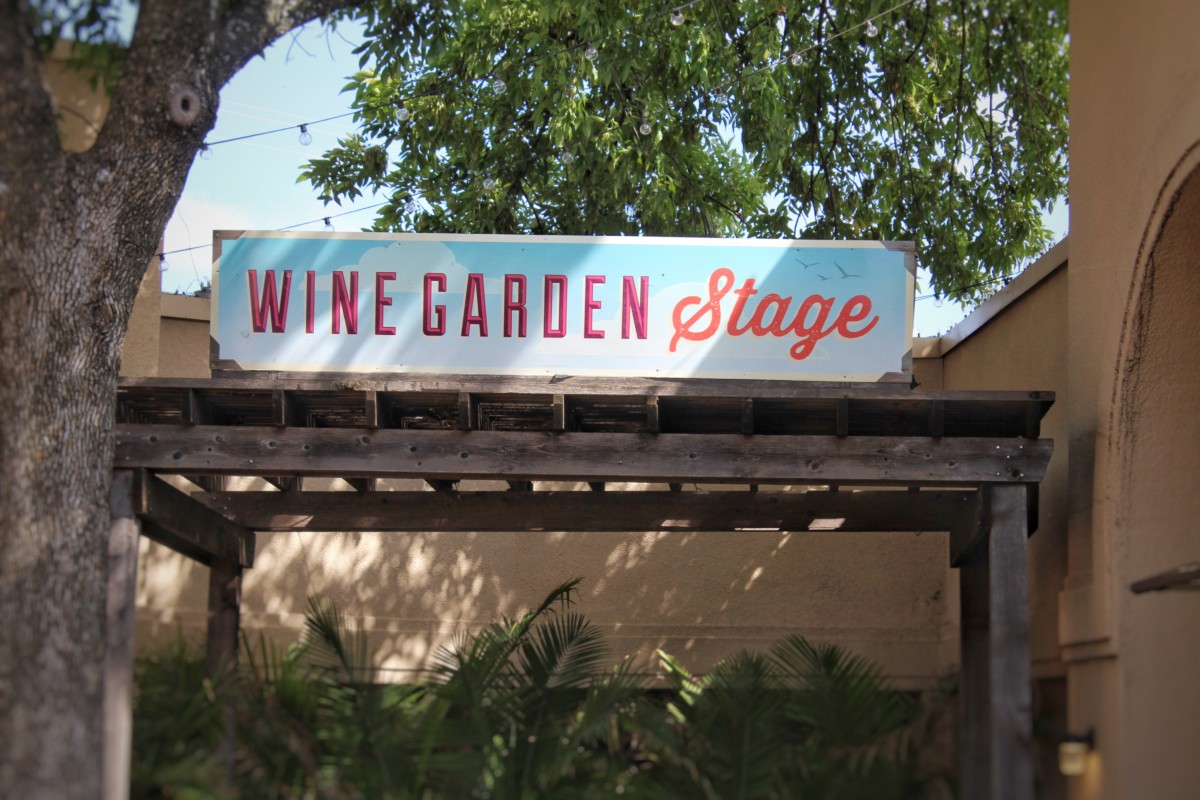 It's time to wash all that food down with a drink. If you are over 21, head to the Texas Wine Garden and sample some wine from over 40 Texas wineries. We relax under the oak tree and tap our feet to some live beats at the Wine Garden Stage, sipping either local wine or organically sweetened cotton candy soda in a oddly tasty edible cup (best non-alcoholic drink at the State Fair of Texas).
Caribbean Pineapple Korn-A-Copia
So far, I've introduced you to some smaller dishes. Let's go ahead and indulge in the Caribbean Pineapple Korn-A-Copia, a meal bringing the summery taste of island-life to the fall without any level of shocking deep-fry madness (probably one of the healthiest items at the fair and also the most savory). A mound of rice sits in a hollowed-half pineapple brimming with grilled chicken and shrimp, all topped with an aromatic tropical salsa. What is not to love?
Shop Till You Drop
Now that we've satisfied our appetite, it is time to shop. At the State Fair of Texas, you can find everything from Egyptian artisan crafts to Sterling silver, but the hub of vendors is situated in the Go Texan Pavilion. Here, we discover a medley of items: illustrated children's books to craft soda.
Ford, Toyota, Chevy, Oh my!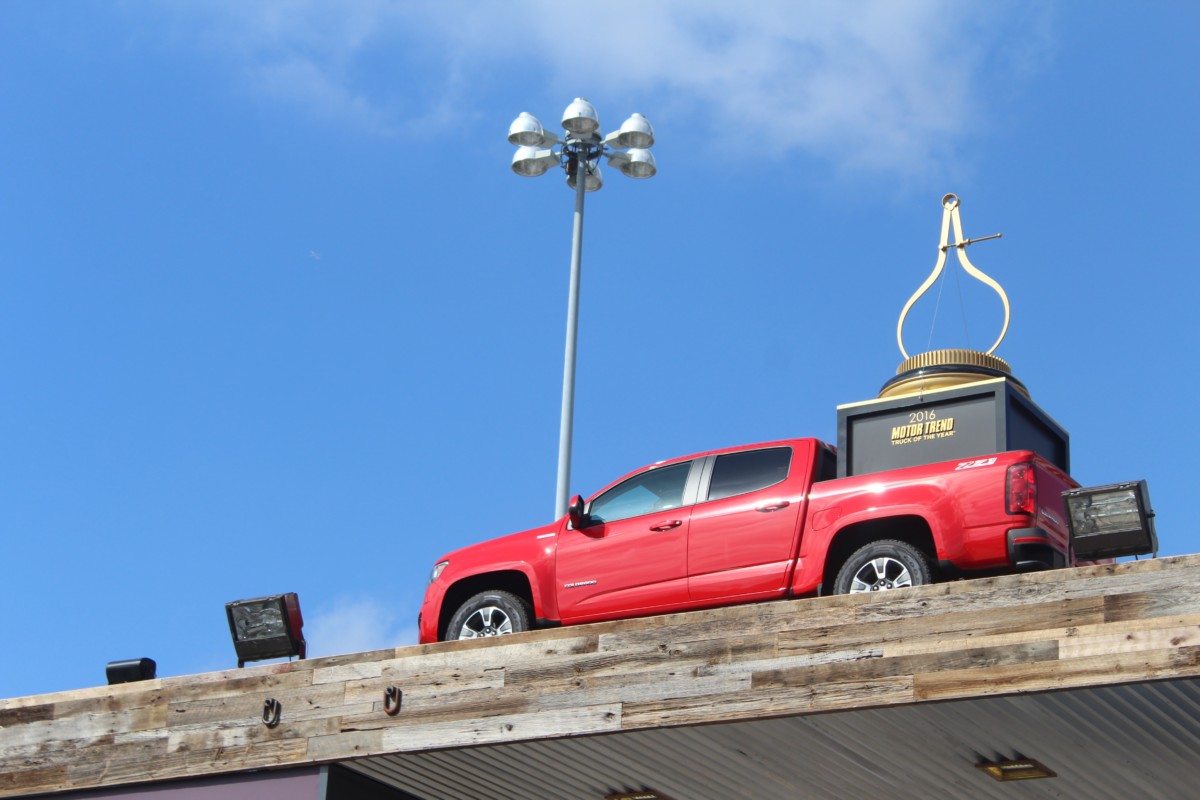 The State Fair of Texas has the largest new car show in the entire Southwest. We walk from building to building and oggle at the sleek and shiny new models. But my favourite event has to be a little further out. A manageable distance from the Centennial and Automobile buildings is the Chevy Ride and Drive. If, like me, you are aching to drive a Corvette but don't have the budget to do so, you can test drive one at the event. The line is leaner earlier on in the day and later in the day (try to avoid afternoon crowds). As a bonus, you can also pick up a free t-shirt in your size.
See the Livestock
One of the noticeable themes at the State Fair of Texas is agriculture. While that can be a difficult concept to integrate into a fun-focused fair, the State Fair of Texas does a great job. We circle around to the livestock and watch the animal auction. Afterwards, we take part in a little agriculture education through demonstrations and exhibits as well as witness all the barn animals.
Wine Garden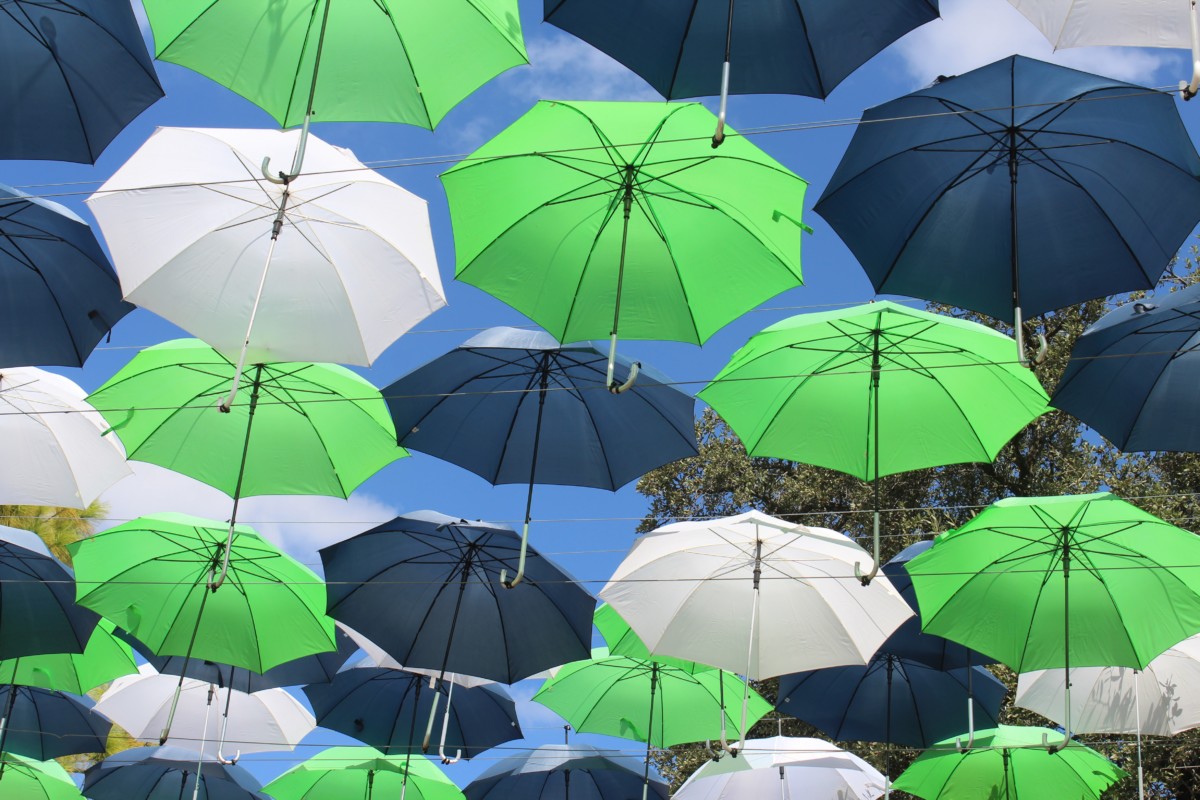 We've been walking for a while, so let's let our feet rest a little in the Wine Garden courtyard. A beautiful umbrella installment provides much needed shade from the Lone Star heat. The oak tree, beige exterior buildings, and insane array of wine samplings (over 40 kinds) converge to give a more Tuscan feel.
Catch a Concert
The last thing we are going to do is catch a concert at the Chevy Main Stage. Almost every night, different popular artists let their live vocal ripple across the fairgrounds (previous artists include Nelly, Cam, Becky G). The concerts are often held in the evenings or at night so they are the perfect way to wind down the day.
Did you enjoy my tour? Have you ever been to the State Fair of Texas? What are your top things to do at the State Fair of Texas? Let me know in the comments! I love hearing from y'all.
Disclosure: The State Fair of Texas kindly sent me free tickets in exchange for some minor promotion. But I have been to the fair before and loved every minute of it. All thoughts and opinions expressed in this article are very much my own!