20 tips for visiting Universal Studios on a budget.
Universal Studios isn't known as a budget destination. With high-price merch, higher-price restaurants, and did-I-really-spend-this-much tickets, it's a break-the-bank type of getaway.
Spending money in Orlando is all too easy. And at times, the world of travel hacking seems like a dream (or two) away. But don't worry, there are ways to bring down the overall cost of your trip, right from the pre-planning down to the in-the-park stages.
Today, we're going to spill twenty tips that will help you visit Islands Of Adventure or Universal Studios on a budget. Let's dig in.
Disclosure: Heads up, this post contains some affiliate links, which means I may get a commission if you make a purchase. Don't feel pressured to buy anything. I still love that you're here, reading my content (side note: I'd probably suggest getting a coffee or tea first though because my blog posts tend to be long). To find out more, you can read our full affiliate disclosure right here.
Go Against The Norm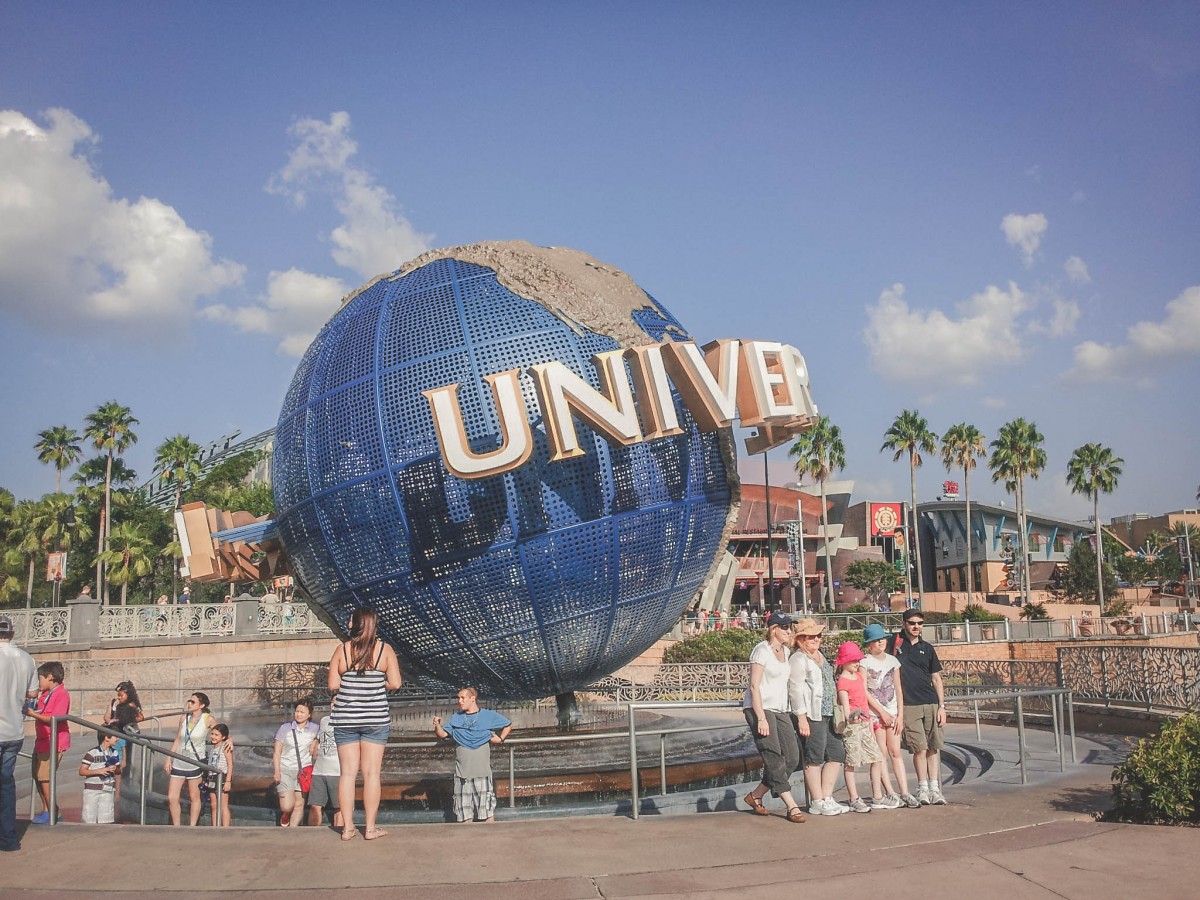 Don't Buy An Express Pass
The Express Pass, a popular add-on, is a splurge ($69 per ticket off-season) that seems good under the gauze of a one day trip. The pass allows you to skip the regular line once per attraction. And it's a tempting offer, especially during peak season.
But I personally don't recommend buying an Express Pass. You don't have to see everything in Universal Studios for the trip to be memorable. I've spent a huge part of my life jamming itineraries and it took me way too long to realize that some of the best moments while traveling aren't planned.
You can still make the most of your trip by having a list of key attractions (more on this later) that you want to visit. Head there early in the morning. Then, stroll around the park stress-free and enjoy the details in between.
Visit Off-Season
Spring and fall see the least crowds (Thanksgiving and Spring Break are exceptions). You can also get better rates on hotels during shoulder season.
But if your only free vacation slot is in the summer, opt for late August as most families use these weeks to prep for back-to-school.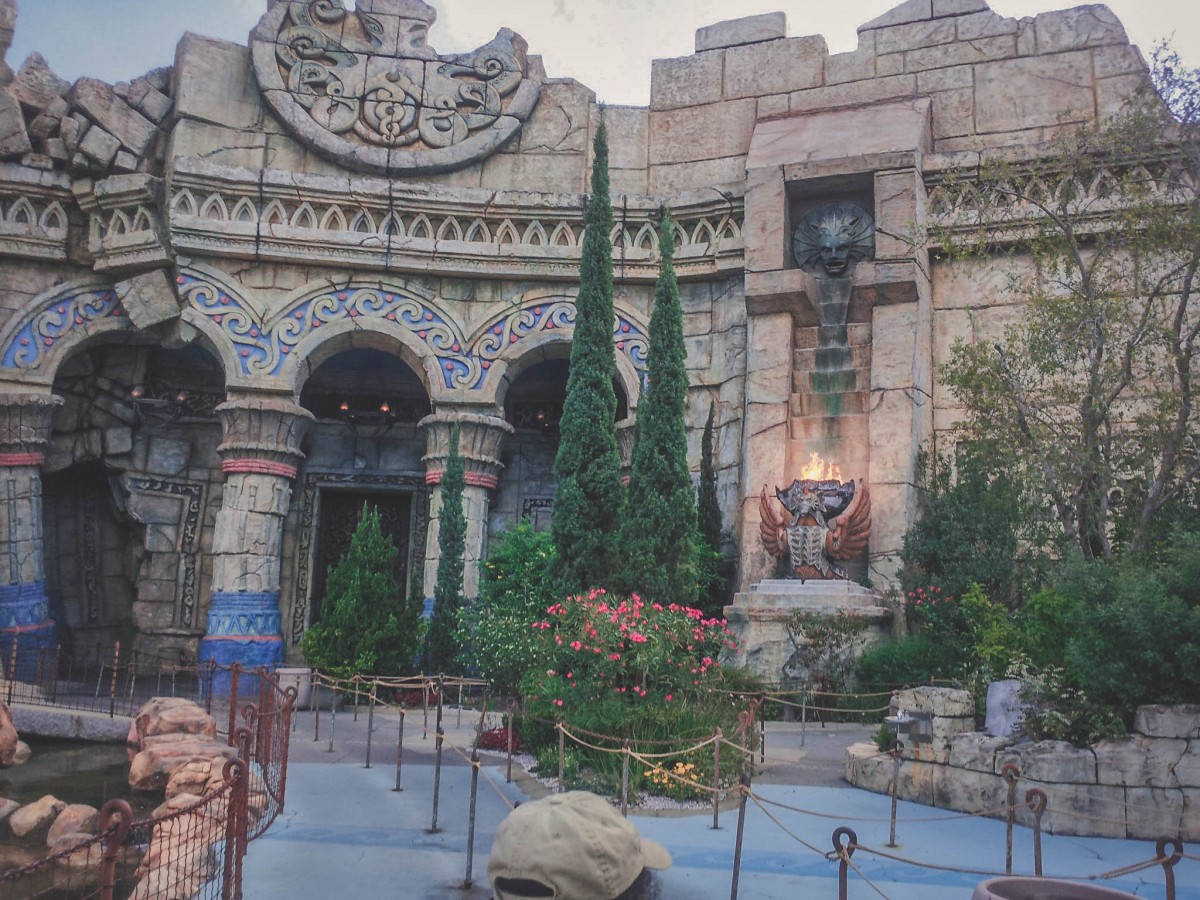 Get A Park-To-Park Ticket
Instead of purchasing two one day tickets (starting at $119 dollars each), opt for a single park-to-park ticket (starting at $179). If you're a Harry Potter fan planning on riding the Hogwarts Express (highly recommended), this is one of the few ticket types accepted.
Grab Discounts And Cashback
Groupon doesn't always have discounts for Universal Studios but when it does, you can usually grab tickets for $10-20 off. If you have Rakuten, you can double up and get 12% cashback as well.
Save Money When Shopping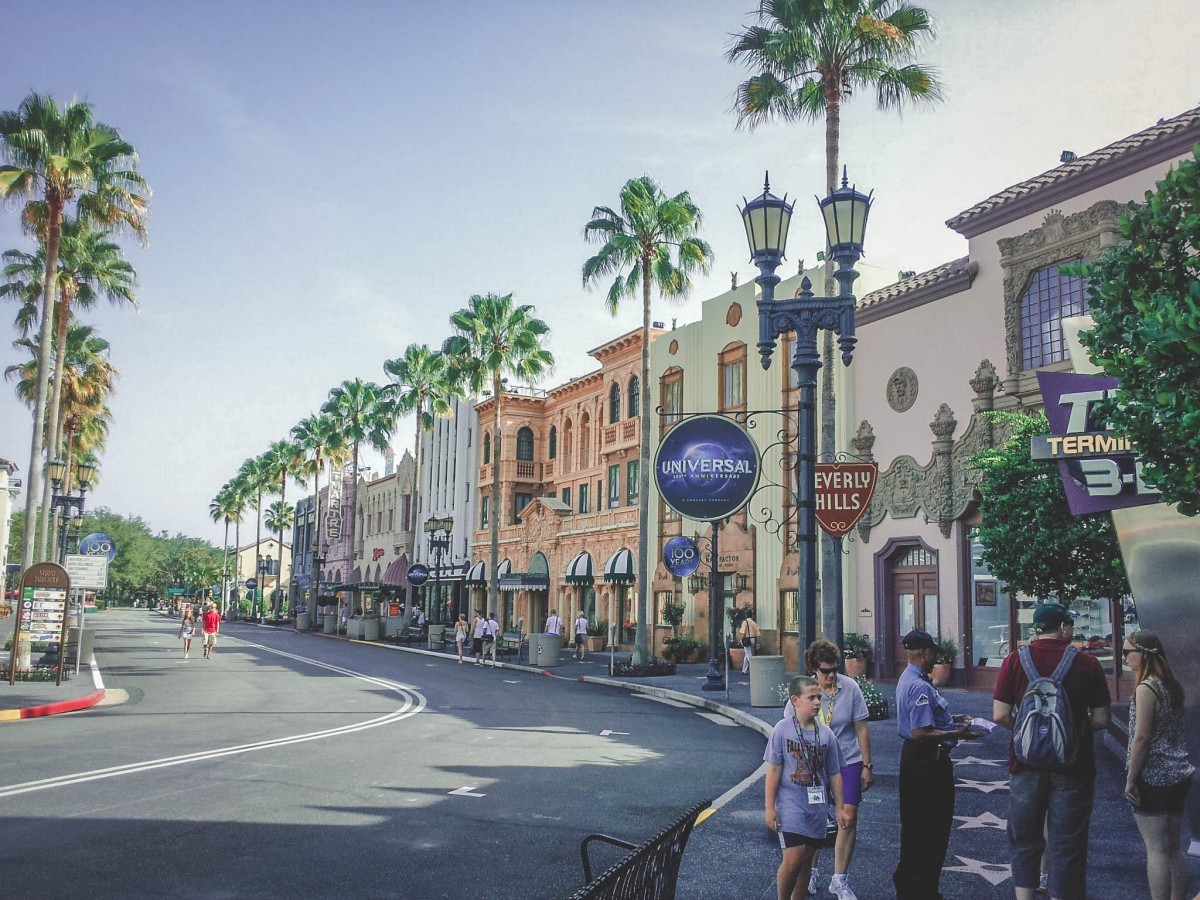 Bring Your Own House Robes
At Harry Potter World, you'll see families of parched wizards and witches sporting their house robes. You can buy robes from Madam Malkin's Robes For All Occasions (and some muggle shops) but fair warning, they're expensive. We recommend buying a robe from Amazon before your trip and bringing it along. It's a way to immerse yourself in the Wizarding World whilst maintaining a stricter budget.
Opt For Wizard Money
At the Gringotts Money Exchange, you can trade in muggle money for wizarding money! When you do, you get Gringotts-sealed banknotes that you can use to make purchases throughout Diagon Alley or Hogsmeade. It's a creative way to force yourself to stick to a budget (Hogsmeade is where I personally go weak in the knees when it comes to spending).
After you get your banknotes, don't use your muggle money! And if you have leftover banknotes, exchange them for non-Wizarding World currency back at guest relations.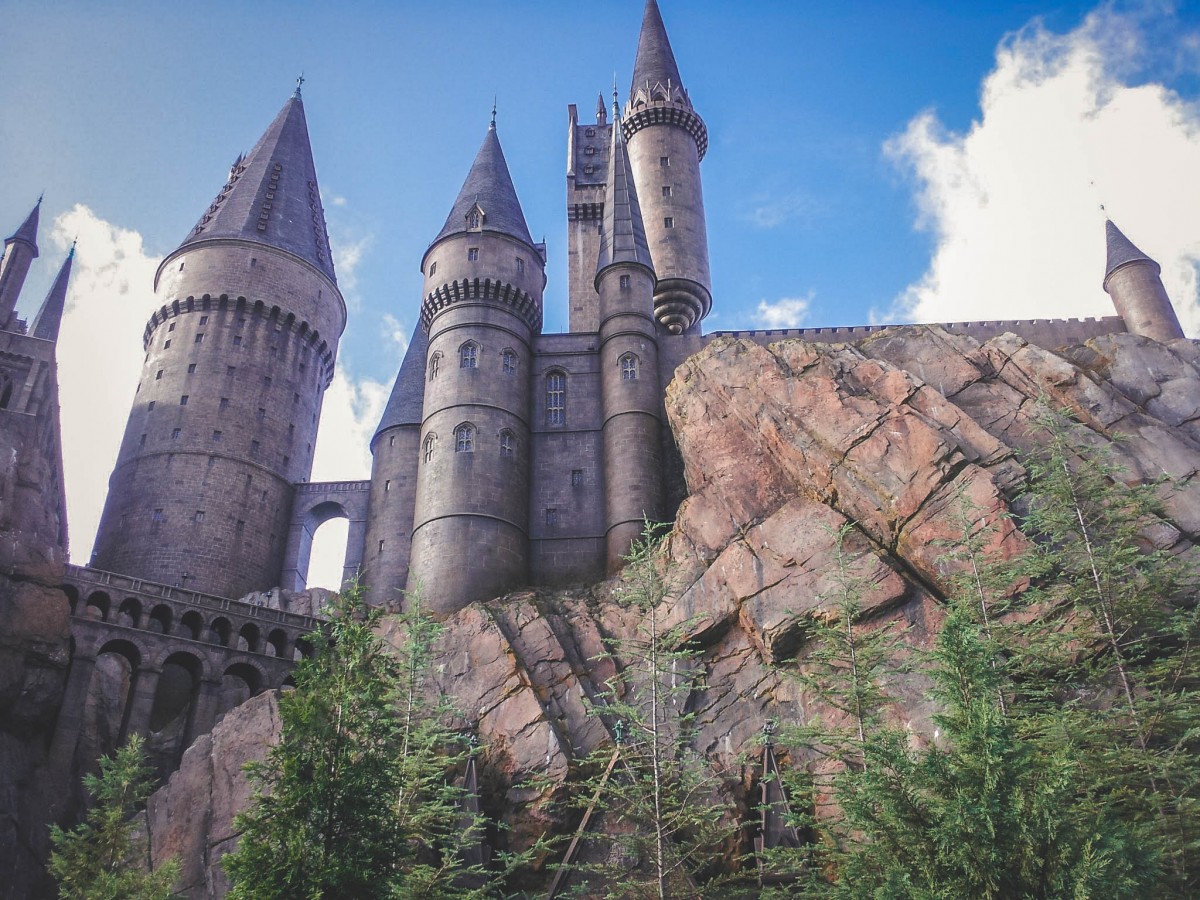 Get One Interactive Wand For The Family
Interactive wands are expensive at close to $60 bucks a pop. If you're looking to visit the spell locations at The Wizarding World Of Harry Potter (also recommended), you can buy one wand for the whole family and take turns casting the spells. This is a great way to stay economical.
Travel Hack The Wait Times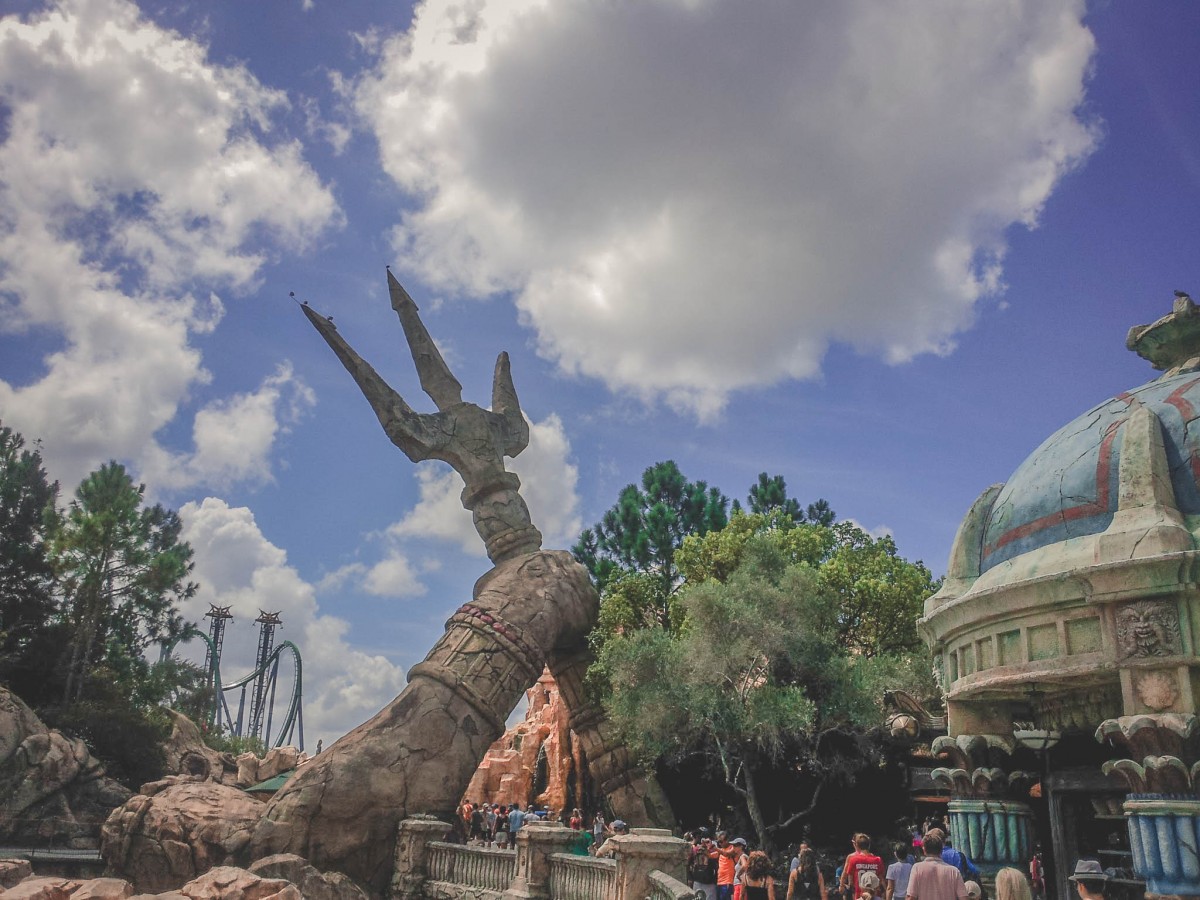 Side Note: If you're not getting the Express Pass, here are 5 ways to reduce wait times:
Curate a list of the top attractions you want to see during your visit. Head straight to the most popular one when the park opens.
Get the Universal Studios app. Set alerts for low wait times.
Use the Virtual Line Feature Experience when possible (reserve a ride slot and enjoy the rest of the park in the meantime). It rarely works but it's worth a try.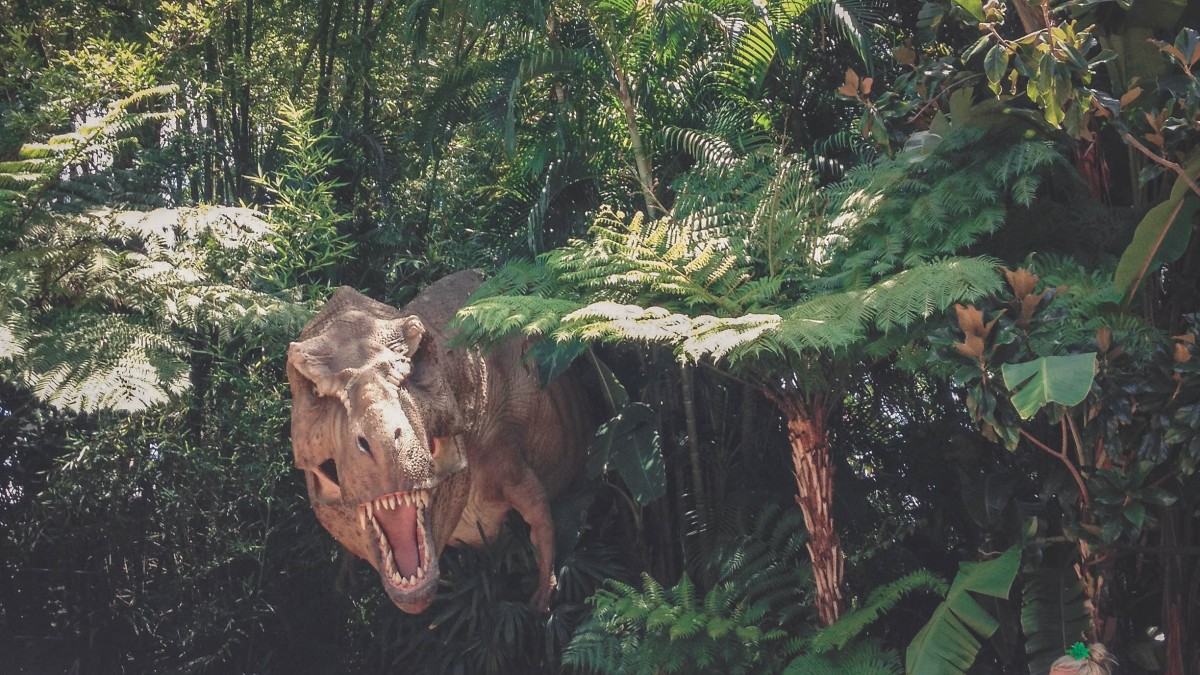 Use the single rider line. It's almost always shorter.
Take advantage of bad weather. During afternoon storms, most theme park visitors opt for the cooled-up coverings of restaurants and gift shops. But if you're okay with waiting outside in the rain for an indoor ride, go for it.
Go For The Cheap Eats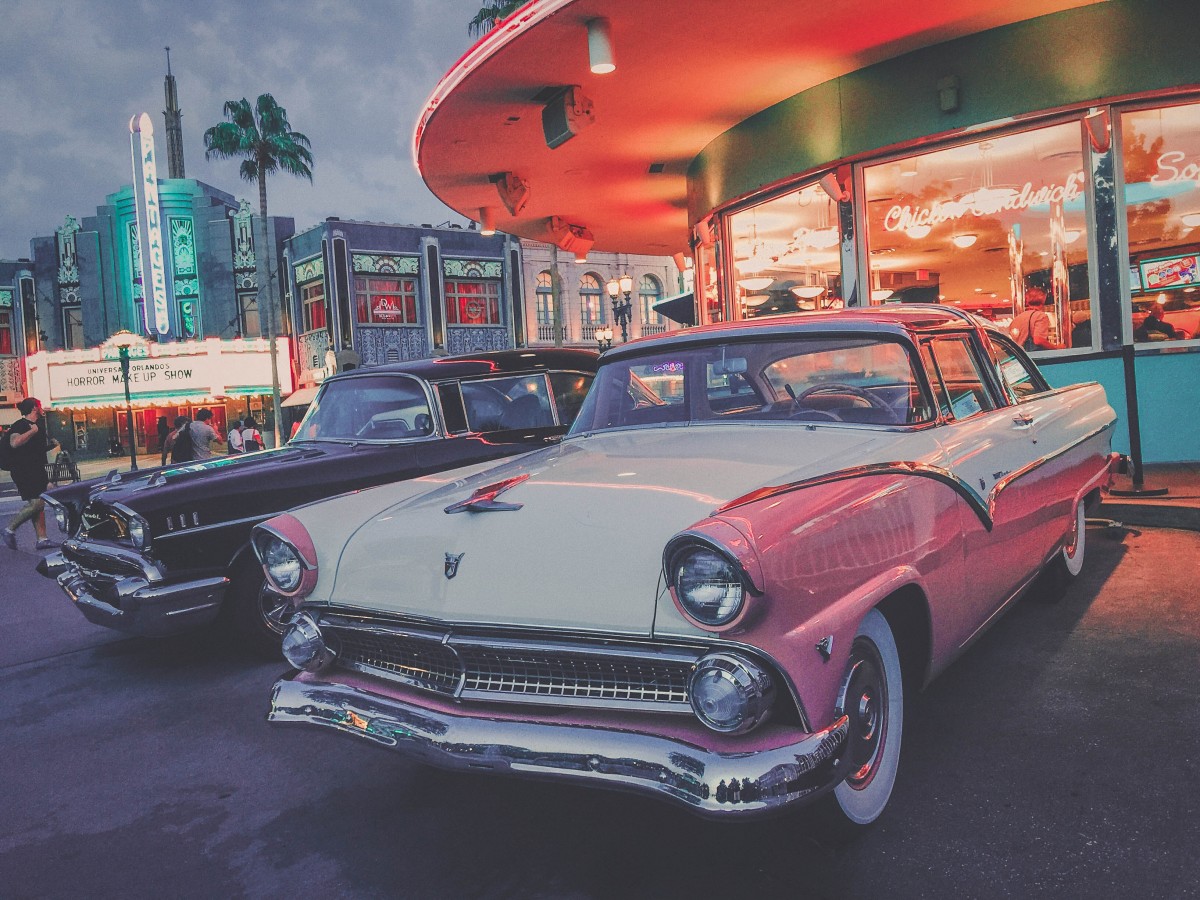 Snack Throughout The Day
You can bring small snacks to Universal Studios. I recommend packing a few Ziploc bags of nut mix (I'll link my favorite recipe here), granola bars, and roasted chickpeas.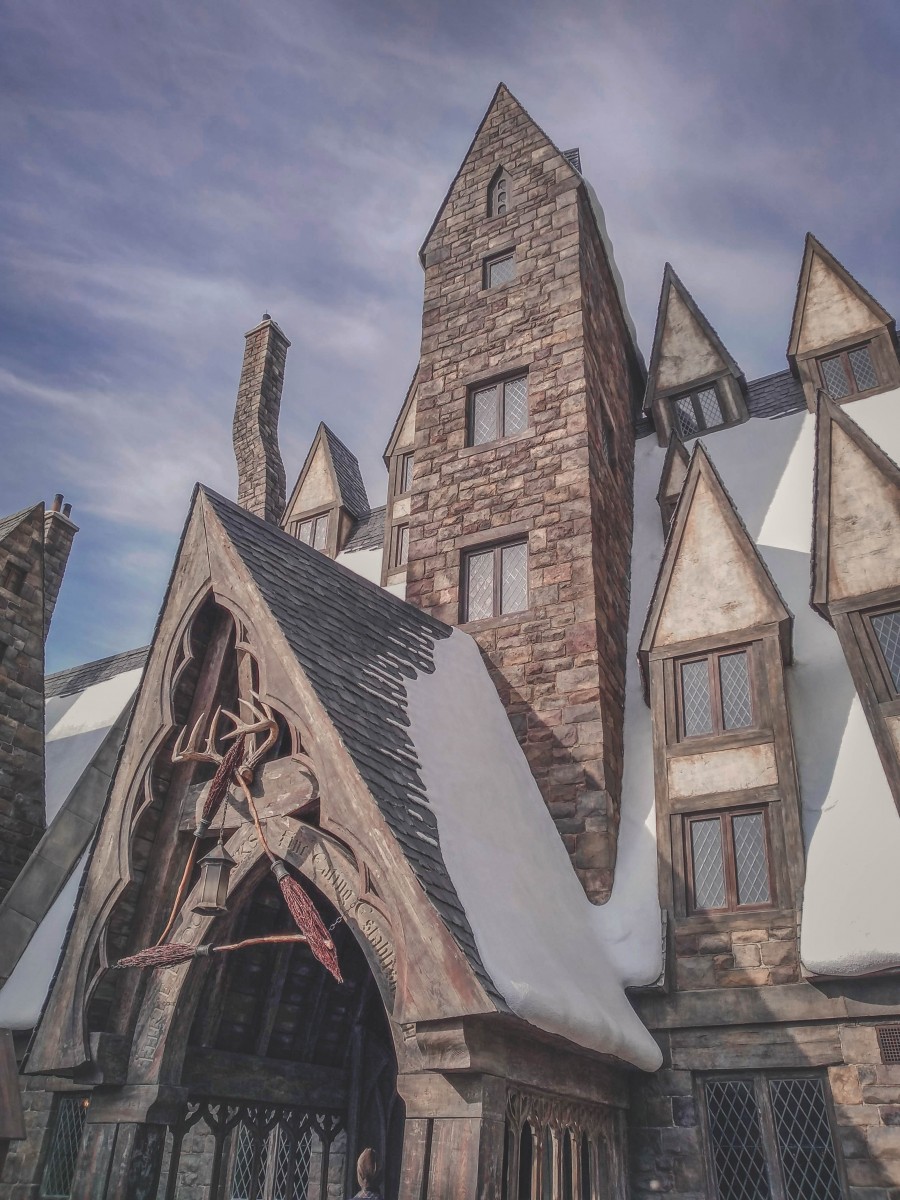 Eat At The Three Broomsticks
This is the best bang-for-your-buck option in Islands Of Adventure. If you're looking to have one good sit-down meal in the park, make it The Three Broomsticks. The Great Feast ($70) is enough for a whole family. And the smaller entrees (between $11-18) can easily be split by two.
Find Alternate Ways To Cool Down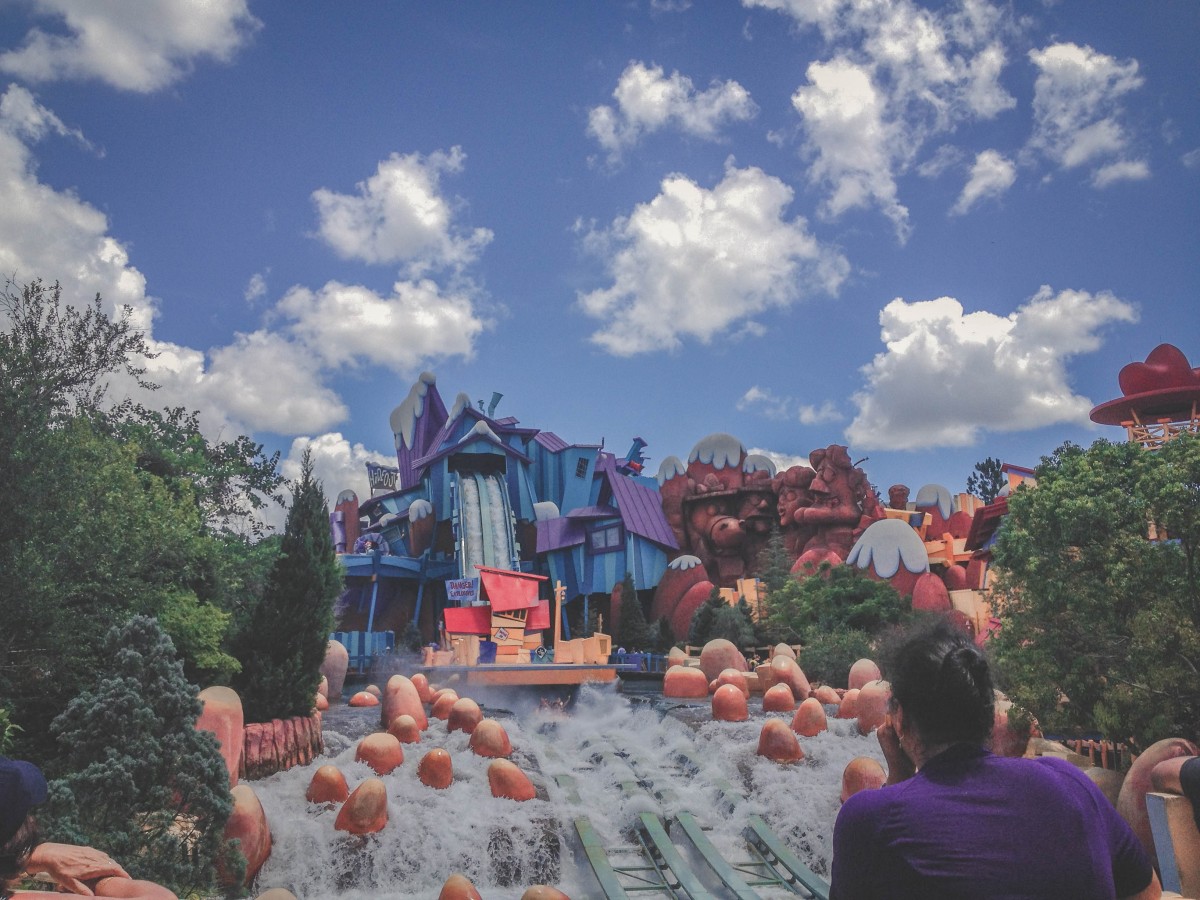 Get A Personal Misting Fan Off-Site
At Universal Studios, you'll see handheld misting fans for sale by the dozen. These are the best little gadgets for cooling off and staying sane on a hot day. But Universal's tiny misting fans retail for upwards of $20. You'll want to get one from Walmart instead (where it sells for less than half the price).
Use The Coke Freestyle Program
One of my top Universal Studios hacks is to take advantage of the Coca-Cola Freestyle Program. In short: you spend $17 on an activated cup and for the rest of the day, you get unlimited refills at any Coke Freestyle location (I'll link a map of all the freestyle locations here and here). I recommend buying one cup and splitting the drink across your family members.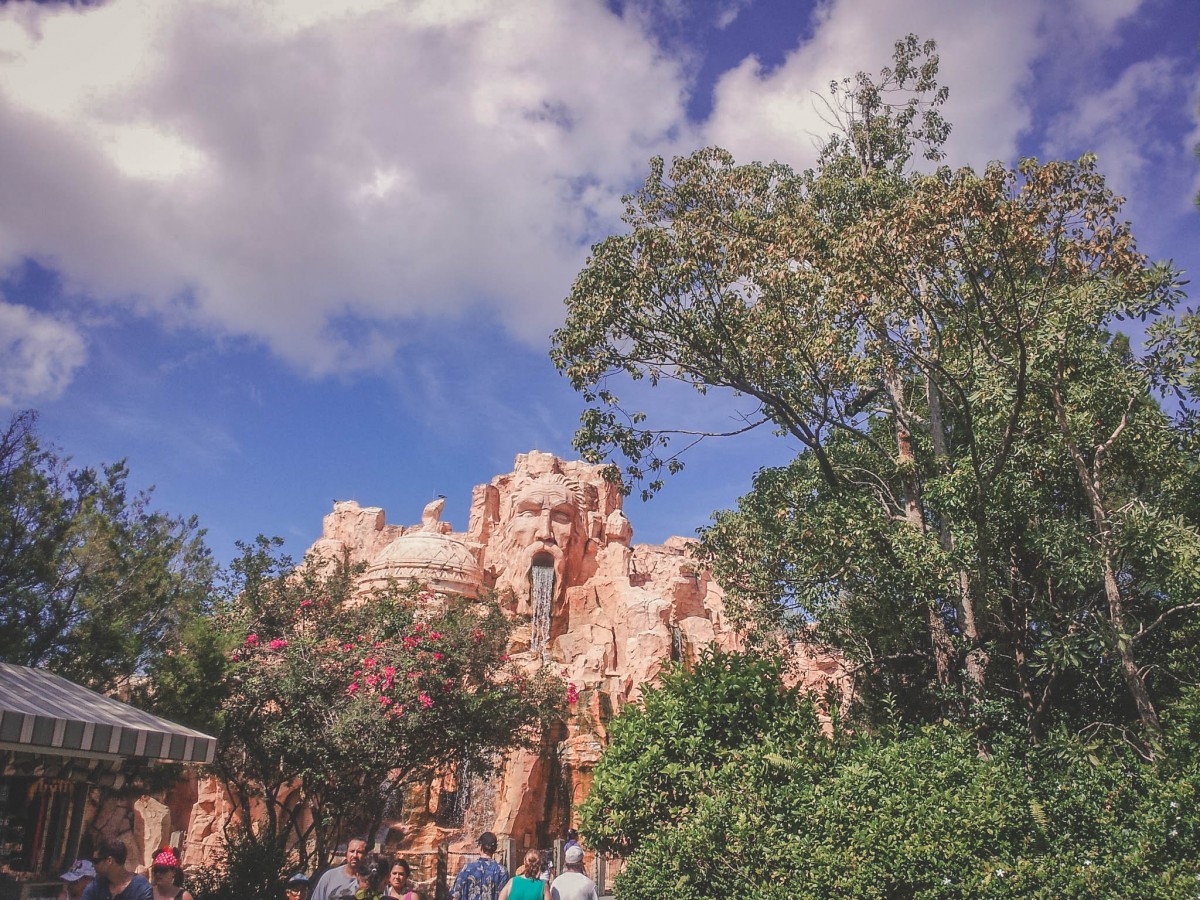 Bring A Reusable Water Bottle
As long as your bottle is under half a gallon and not glass, you can bring it inside the theme park. Water bottles are expensive in Universal Studios so you'll want to pack your own and fill it up at either the water fountains, water filling stations (Starbucks has one), or at a service counter (if you're planning on ordering something anyway, request a refill too).
Simply Ask For A Water Cup
Ask for an (iced or tap) water cup at any restaurant or counter-serve and you'll get a small cup of water for free.
Decide Where To Stay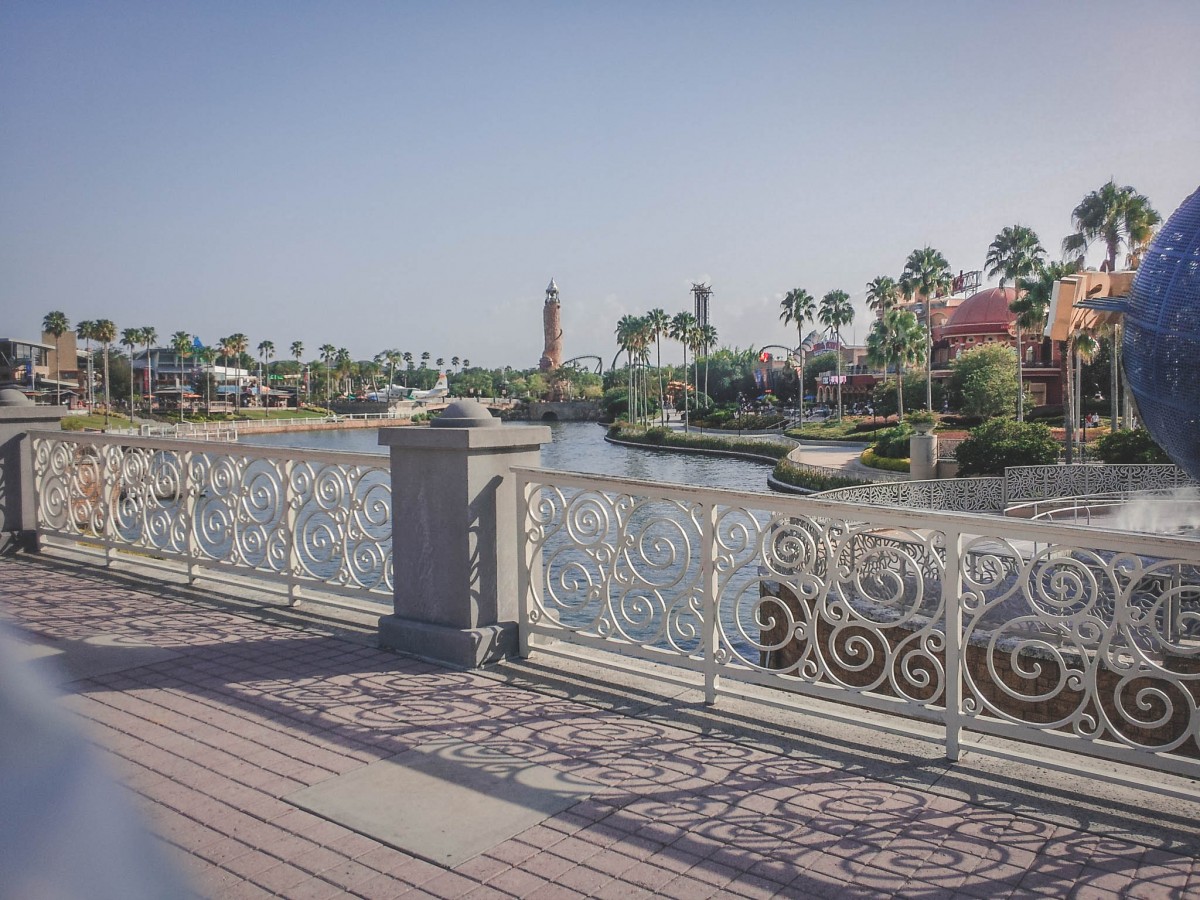 Know The Perks Of Staying On-Site
Free Express Pass add-on (at some locations) and extra theme park hours at all locations. Reduced parking costs. But staying on-site (even at the budget choices) can still be an expensive option. You'll have to weigh the overall cost versus benefits.
Stay Off-Site
Staying off-site is a much cheaper option if you're not exclusively visiting Universal Studios or Islands Of Adventure. If you're planning on heading to Disney World (or just Orlando) as well, you'll want to find a budget hotel nearby. I'll link some options here.

Did you find these tips for visiting Universal Studios on a budget useful? Have you ever visited Universal Studios (or Universal Studios on a budget)? Let us know in the comments below! As always, we love hearing from you!