everything you need to know about the Vermont Creemee
By the time I arrived in New England, I had expected the tradition of Vermont creemees to have buckled under the weight of snow. It was still winter; temperatures flitted near freezing. Hard-core Vermonters, immune to brain freeze and the sting of cold air, settled into long lines winding out of farm stands capped in thick blankets of white. On those March days, I felt out-of-place. There I was, a travel writer from the South shoving her hands deep into her pockets to keep warm, second-guessing if the Vermont creemee is worth it.
It was. Here's why. Vermont creemees aren't just summer specials. They feel like summer: soft-serve as cool as coastal waves, cones the color of sand, wispy traces of vanilla and blackberry.
What Is A Creemee?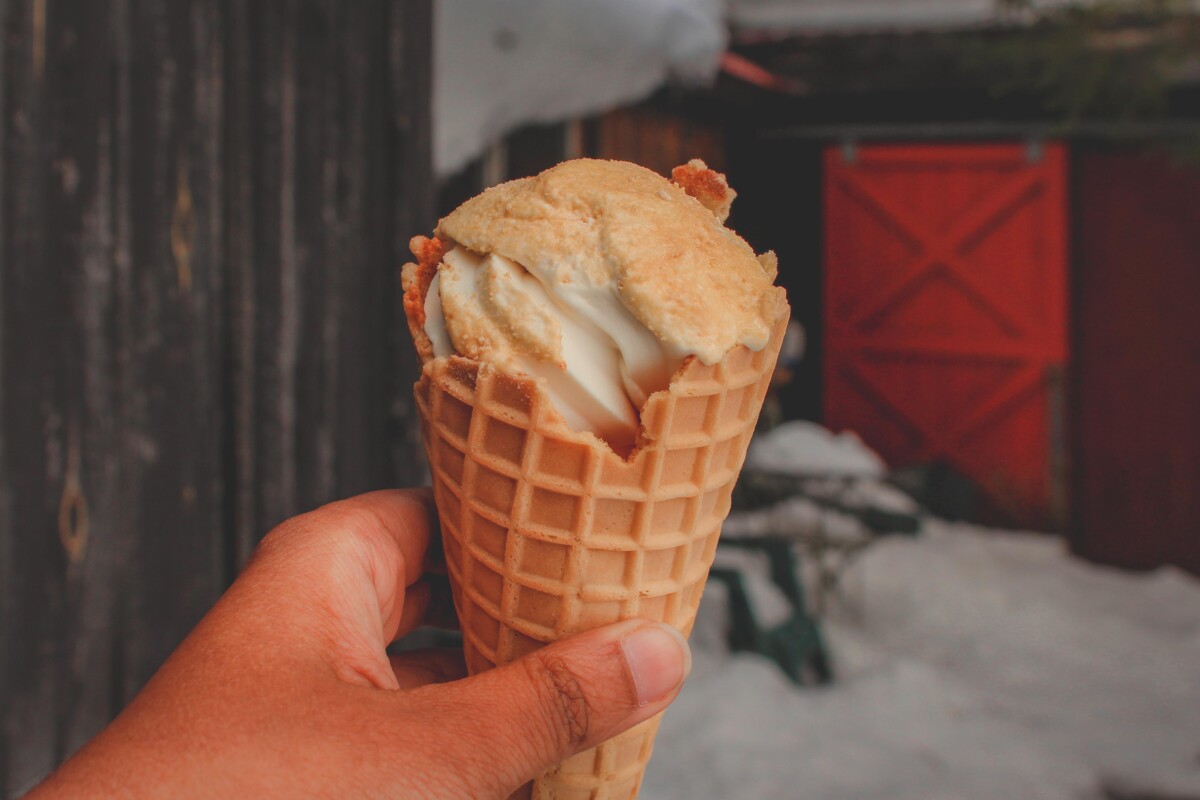 Creemees are machine-pumped frozen desserts known for their smooth, airy, and velvety texture. They're an only-in-Vermont treasure.
So Is A Creemee Different From A Soft-Serve?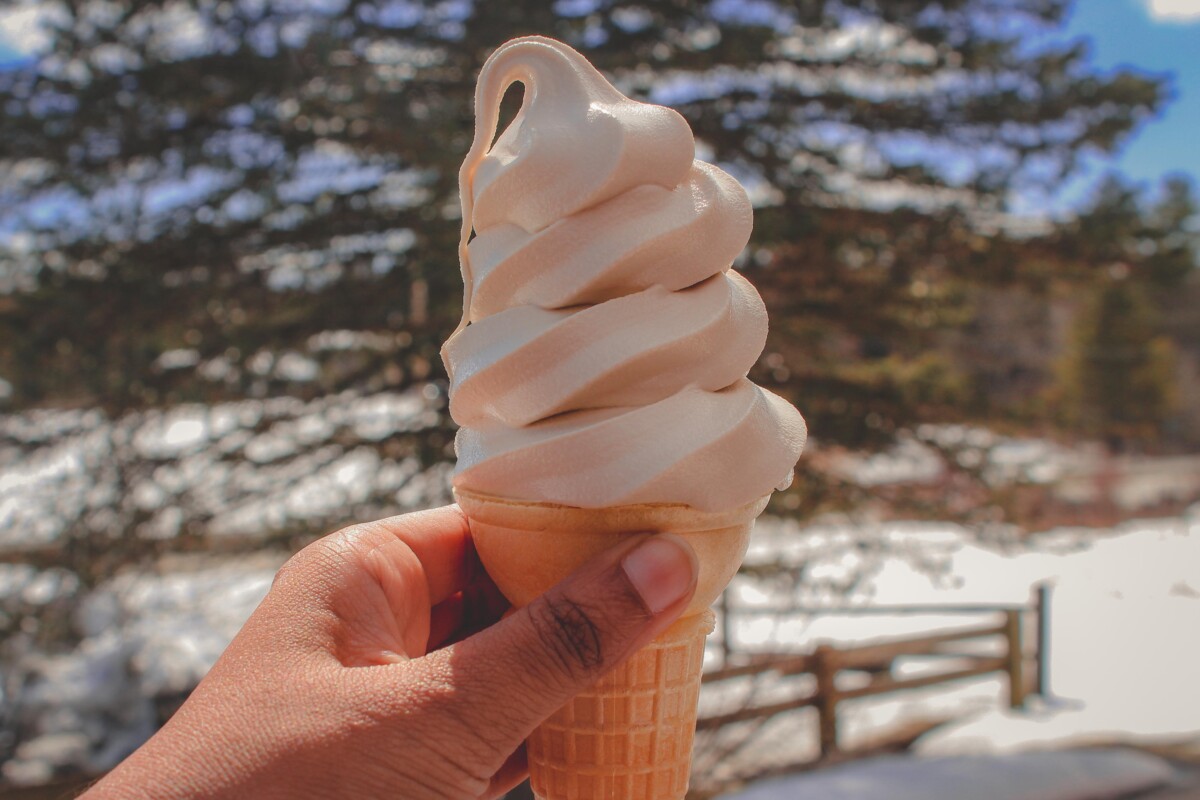 Vermont creemees are soft-serves. But soft-serve isn't lingo that comes naturally out of Vermonters' mouths, so everyone here just calls soft-serves "creemees" (side note: Vermonters will give you a hard stare if you refer to a soft-serve as anything but a creemee. They are very passionate about the word so use it).
There are lots of theories as to why. This Eater article suggests that creemee is a blend of the phrase crème glacée (why else would there be two sets of two es?). A more popular take is that Vermont creemees are creamier; they have a higher-base butterfat content, so one day, someone spelled that out, and the name stuck.
Creemee Flavors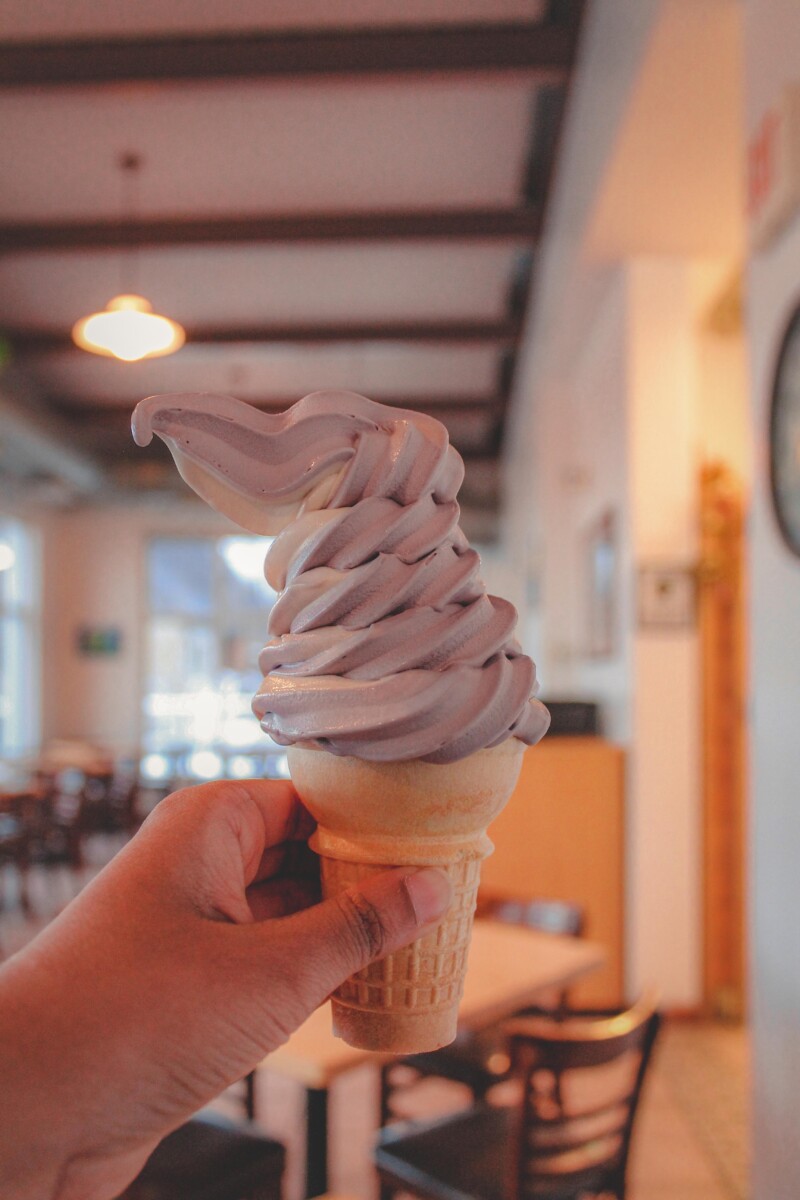 Akin to soft-serves, creemees come in popular flavors like vanilla and chocolate. But there's more that's well-loved in Vermont.
More Vermont Creemee Flavors:
Maple: the classic Vermont creemee, typically made with pure Vermont maple syrup. Think caramel-like tones with a hint of smokiness.
Black Raspberry: lush, fruity tartness that gently cuts a creemee's sweetness (my favorite flavor)
Coffee: a little bitter, a little sweet, smooth, and fragrant
Travel Tip: Try a Maple Black Raspberry twist. This way, you get the best of two creemee flavors in one billowing mass!
Where To Find Vermont Creemees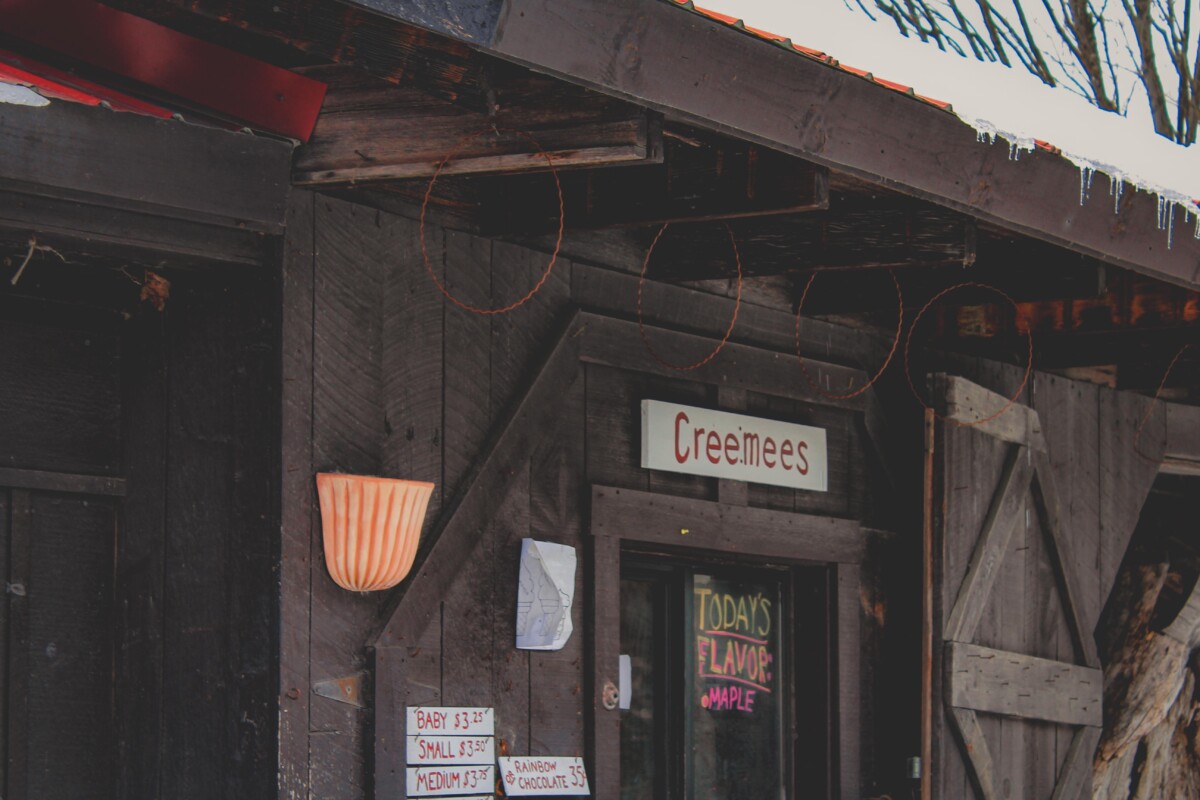 When warm weather swings in, creemee purveyors' windows slide open. Vermonters (dressed in loose-fitting sandals, summery shorts, and cropped sleeved tees) wait in line for a cone. The piped peaks of creemees draw crowds.
You'll find creemees everywhere in Vermont in the summertime: at nameless roadside hideaways (usually just titled "Creemee Stand"), festivals, sugar shacks, and farms worth driving out to.
Best Creemees In Vermont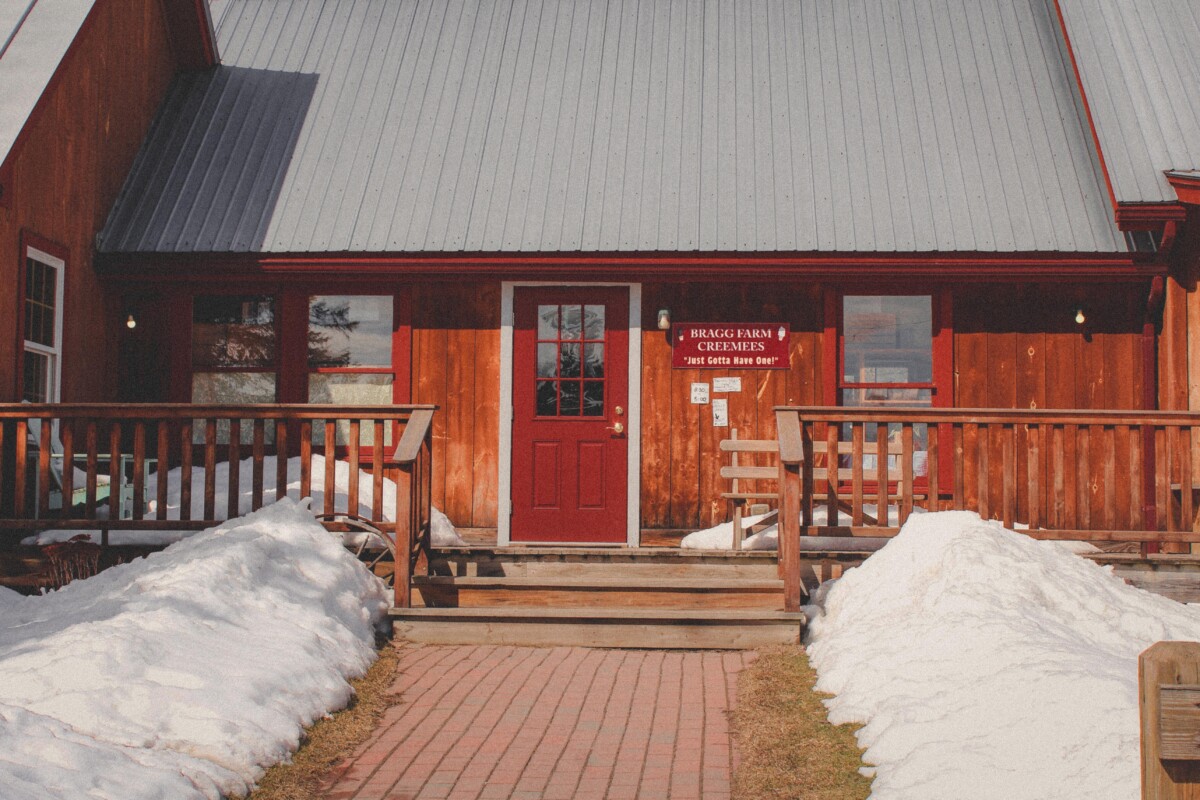 Bragg Farm
Open year-round, Bragg Farm is a good intro to Vermont maple culture. You can learn about maple sugaring, watch an info-heavy video, and sample Vermont-grade maple. Afterward, try one of Bragg Farm's maple-rich creemees.
Canteen Creemee
Canteen's flare for flavors and heart for innovation are two good reasons to go. This unfussy eatery is known for its off-the-wall (and ever-changing) creemee choices like honey lemon basil, mint, and ginger.
Cookie Love
Forget cookies and cream. Cookie Love is where to go for cookies and creemees (hint: their coffee maple twists are creemee perfection).
Morse Farm
That maple dust topping. Oh my goodness. Brace yourself. Morse Farm's signature maple dust is the fairytale sprinkling all creemees need.
Offbeat Creemee
Offbeat Creemee drains Vermont creemees of milk and pours in a new mixture that's entirely plant-based. Its vegan coconut and oat vanilla creemees are still dense and almost ice-cream-like in their thickness.
Palmer Lane
Go to Palmer Lane on an early fall day when you can feel the crunch of leaves beneath your feet. Palmer Lane twists its maple creemees with the taste of autumn. Real Vermont maple mouthfuls are swirled with seasonal flavors like pumpkin and apple cinnamon.
Vermont Maple Market
Maple crunch twirls down a tower of maple creemee, rising high above crisp cones. Seconds, please.
Yes, You Can Make A Creemee At Home. Here's How.
If you really want to taste a Vermont creemee but aren't planning a trip to the Green Mountain State right now, try this Vermont-summer-inspired recipe by Master Chef contestant Hetal Vasavada. It's generous with Vermont maple (a must) and spiced with a kulfi-style infusion of cardamom and pistachios.

Have you ever tried a Vermont creemee? What are your favorite places for creemees in Vermont? This is by no means a comprehensive list and I'm always looking for new places to try.