Visiting Boldt Castle is a fairytale dream.
"Meet me at midnight," I say. My legs, folded into a pretzel, are perched on the Upper James St. dock. As the sun sets, I dip my fingers into the water. In the summer heat, I let my hands dance with the drops.
Midnight sounds just as romantic as Boldt Castle, a private mansion spun from a tragic love story.
As the clock strikes twelve, we grab a bite at Dockside Pub, a friendly late-night burger bar in Alexandria Bay. We chat about our day and sip a drink. Tomorrow – no, later today – we'll be visiting Boldt Castle and I couldn't be more excited.
Visiting Boldt Castle From USA VS Canada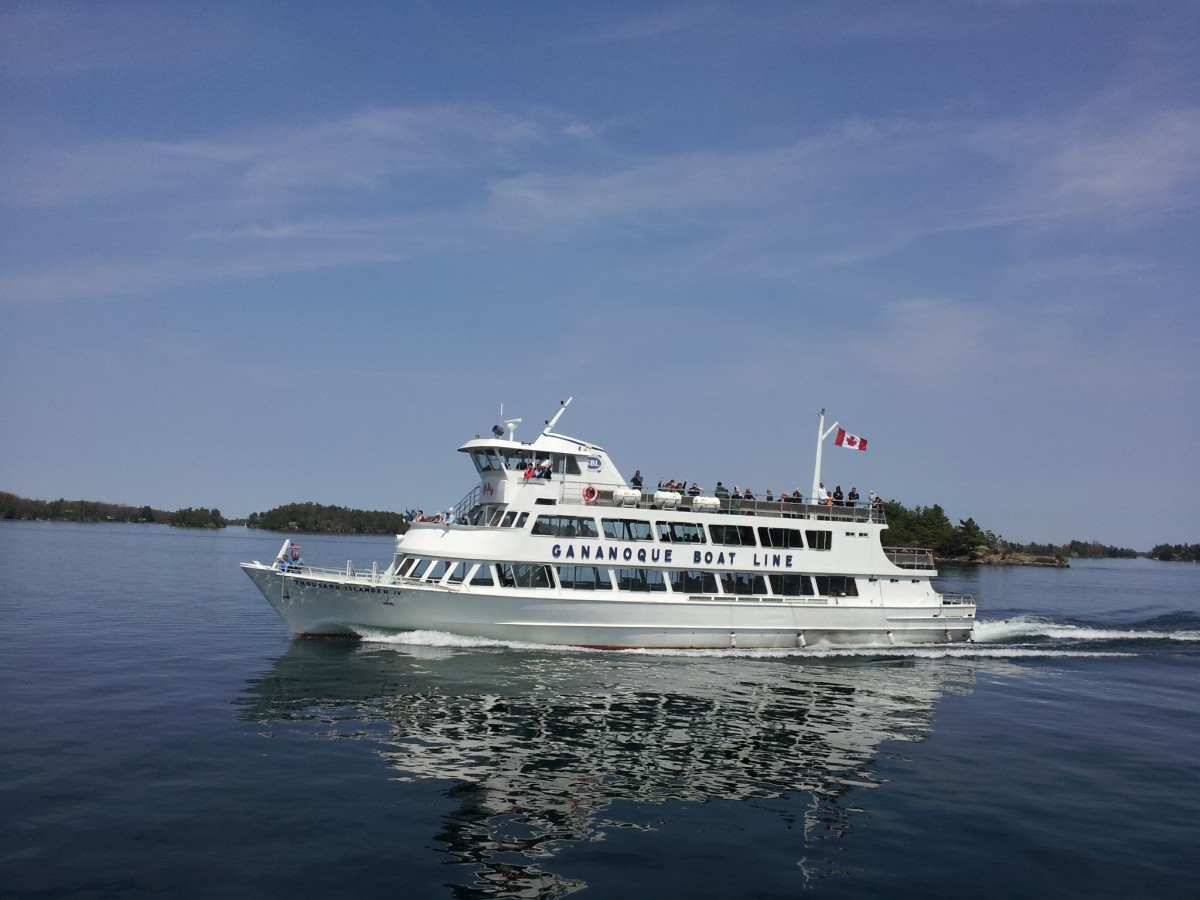 The first boat tours leave between 8AM and 11AM. A little groggy from a late night, we hop onto a lunch-time outing with Uncle Sam Tours.
Tips For Visiting Boldt Castle From The USA Side:
Visit In The Summer:

Most tours aren't operational fall-onwards.

Call In To Check Availability:

With almost a quarter million yearly visitors, Boldt Castle is a popular upstate New York attraction. Book your tickets early in the season and call-in to check availability.
Tips For Visiting Boldt Castle From The Canada Side:
Bring Your Passport:

Since Boldt Castle is an official port of entry to the USA, bring your Canadian passport.

Take A Boat Tour:

Boats leave from several small towns in Ontario, including Gananoque, Rockport, and Ivy Lea.

Don't Have A Canadian Passport?: If you need a visa to visit the US, start your trip planning a little earlier.
What To Expect When Visiting Boldt Castle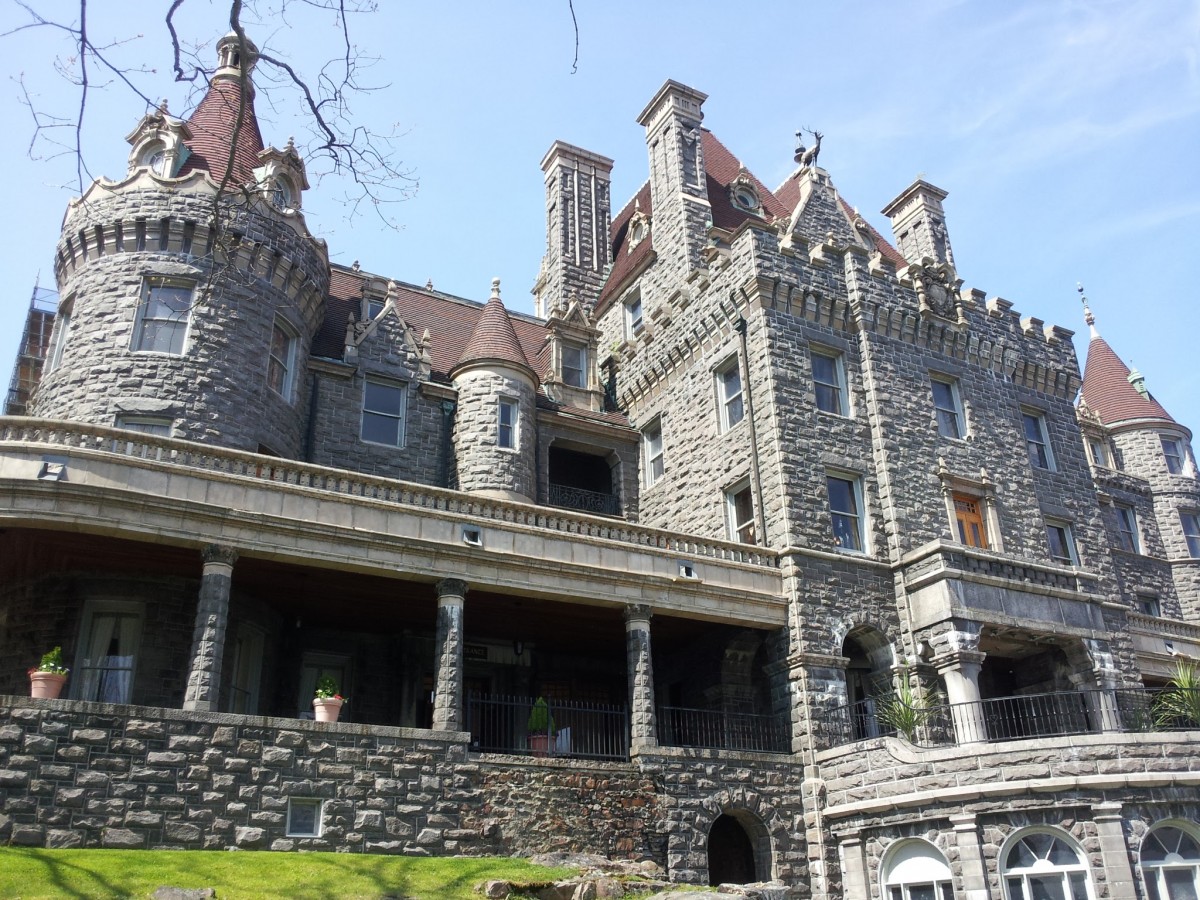 As the boat gets closer to Heart Island, I forget all about the other mansions. We've passed by dozens so far.
But this one is unlike anything I've seen before.
Taller. Bigger. Less American. More European. Boldt Castle is a dreamy fairytale slice.
The tour guide's voice simmers down. We've arrived.
What to expect when visiting Boldt Castle:
Expect to be here at least three hours. With a 120 rooms and expansive grounds, Boldt Castle is more of a day trip than a morning escape.
Expect to pay quite a bit. Entry to Boldt Castle and Boldt Yacht House combined is $13 per adult (separate from tour boat transportation). You can purchase online tickets here.
Expect to visit between spring and fall. Boldt Castle is open to the public from May to October.
Expect to be on a time limit. Uncle Sam's boat tour arrives every half an hour.
Things To Do On Heart Island
Once we arrive, we find a grassy nook and begin unpacking our picnic lunch.
I made tuna-celery sandwiches that have somehow lasted the whole morning.
We take a bite and watch the boats roll by. For the most part, Thousand Islands, despite the summer tourists, feels quiet.
Things To Do On Heart Island:
Snap A Picture of Alster Tower: A picture-perfect German style castle tower on Heart Island.
Step Inside The Power House & Clock Tower: An old-fashioned Medieval tower that is ridiculously beautiful. It's hard to believe this stone palace once held generators.
Stroll The Castle Gardens: Neatly manicured Italian gardens.
Inside Boldt Castle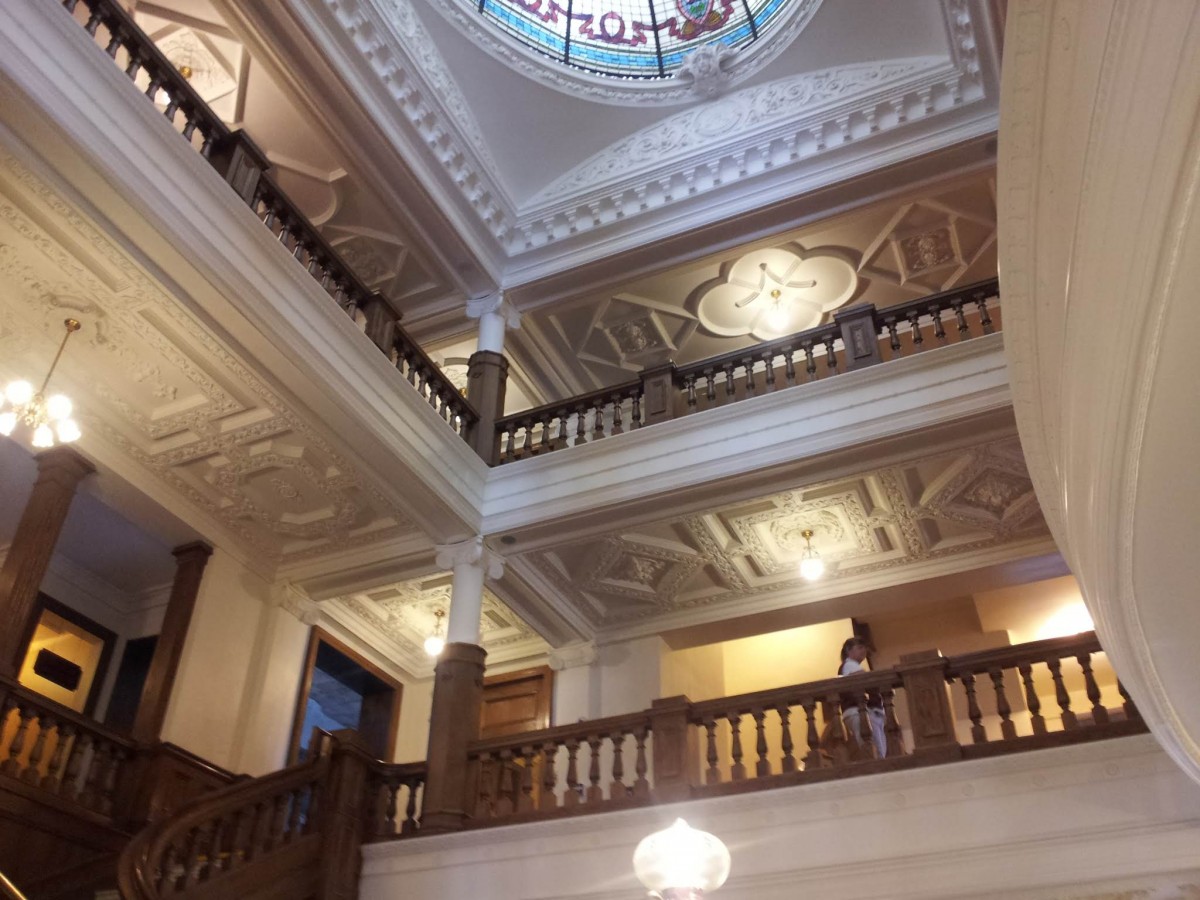 Boldt Castle's interior is just as impressive as its exterior.
The mansion was originally Boldt's six-story present to his wife. But after her sudden death, construction halted. Boldt never returned to Heart Island. And the castle was left as a monument, somehow surviving one harsh New York winter after another.
While the furniture isn't Gilded Age, the minimalist modern touch is elegant. The sparse decor doesn't make the castle feel flashy. In its own way, the bare-boned structure sticks to the tragic love story.
4 Tips For Visiting Boldt Castle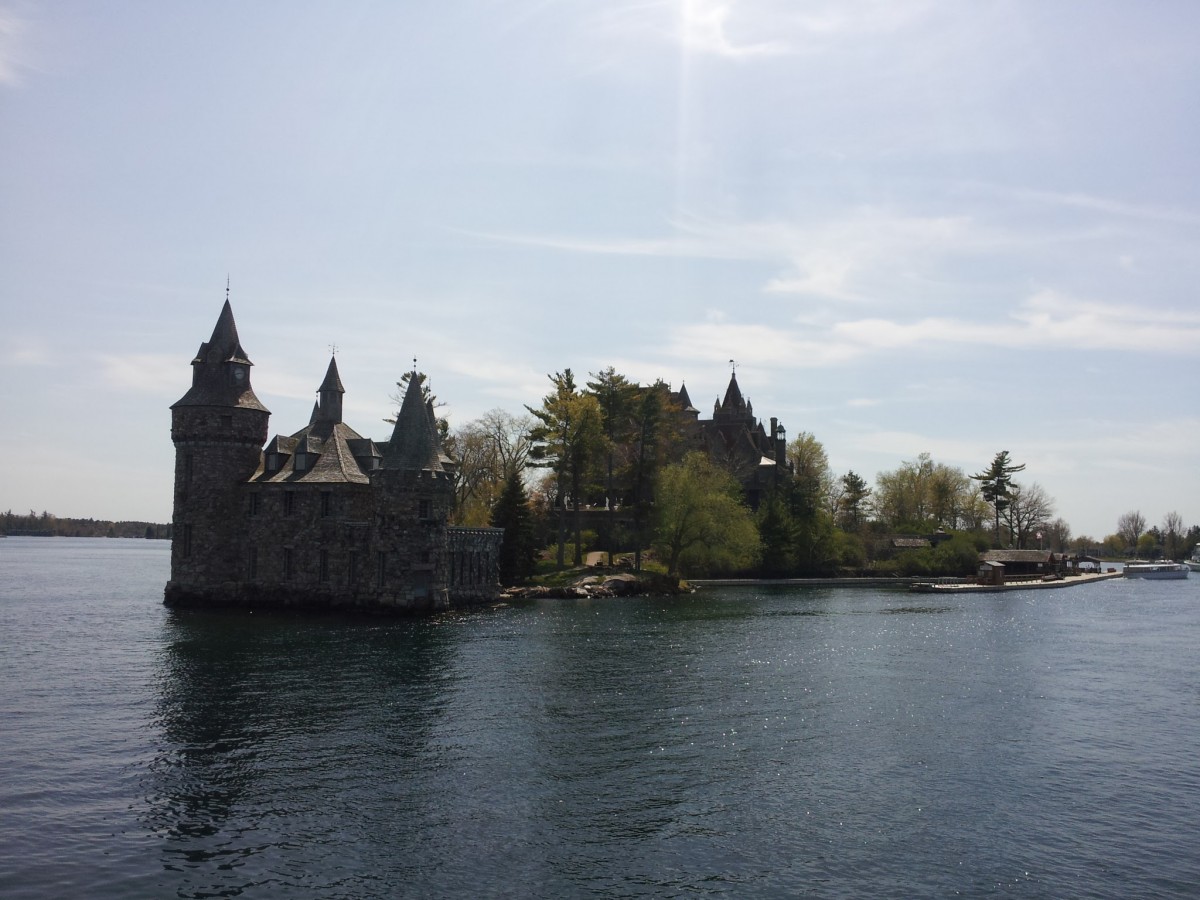 Before we leave, I just want to jot down a few tips (in case we return next summer):
Download the Boldt Castle App: Audio guides, maps, and on-going event information.
Leave Time For The Yacht House: In a rushed schedule, the yacht house is easy to miss.
The Unfinished Areas Are Just As Beautiful: I may have gotten a little teary-eyed.
Talk To The Volunteers: I absolutely love the volunteers at Boldt Castle. They are so incredibly passionate about the project and are willing to answer any questions.
In the distance, we see a boat. Uncle Sam's Boat Tours is neatly printed on the side.
After exploring the mansion in-and-out, it's time for us to head back to Alexandria Bay.
Did you enjoy this post on visiting Boldt Castle? Have you even been to Boldt Castle? Let me know in the comments below!