Here's how to spend a weekend in San Antonio, Texas.
Every time I spend a weekend in San Antonio, I'm reminded of the little moments in which I'm swept away by bright colors and bright music and bright laughter and I forget my feet are marching not dancing.
Although San Antonio is a tourist city, it's a romantic one. Even on days when The Riverwalk is so crowded, you can barely see the sun between shifting shadows, it's magical.
So if you only have 48 hours in Alamo City, here's a quick travel guide one how to spend a perfect weekend in San Antonio!
P.S. If you're extremely strapped on time, here's what to do with only 24 hours in San Antonio.
Disclosure: Heads up, this post contains some affiliate links, which means I may get a commission if you make a purchase. Don't feel pressured to buy anything. I still love that you're here, reading my content (side note: I'd probably suggest getting a coffee or tea first though because my blog posts tend to be long). To find out more, you can read our full affiliate disclosure right here.
Weekend In San Antonio Itinerary: Saturday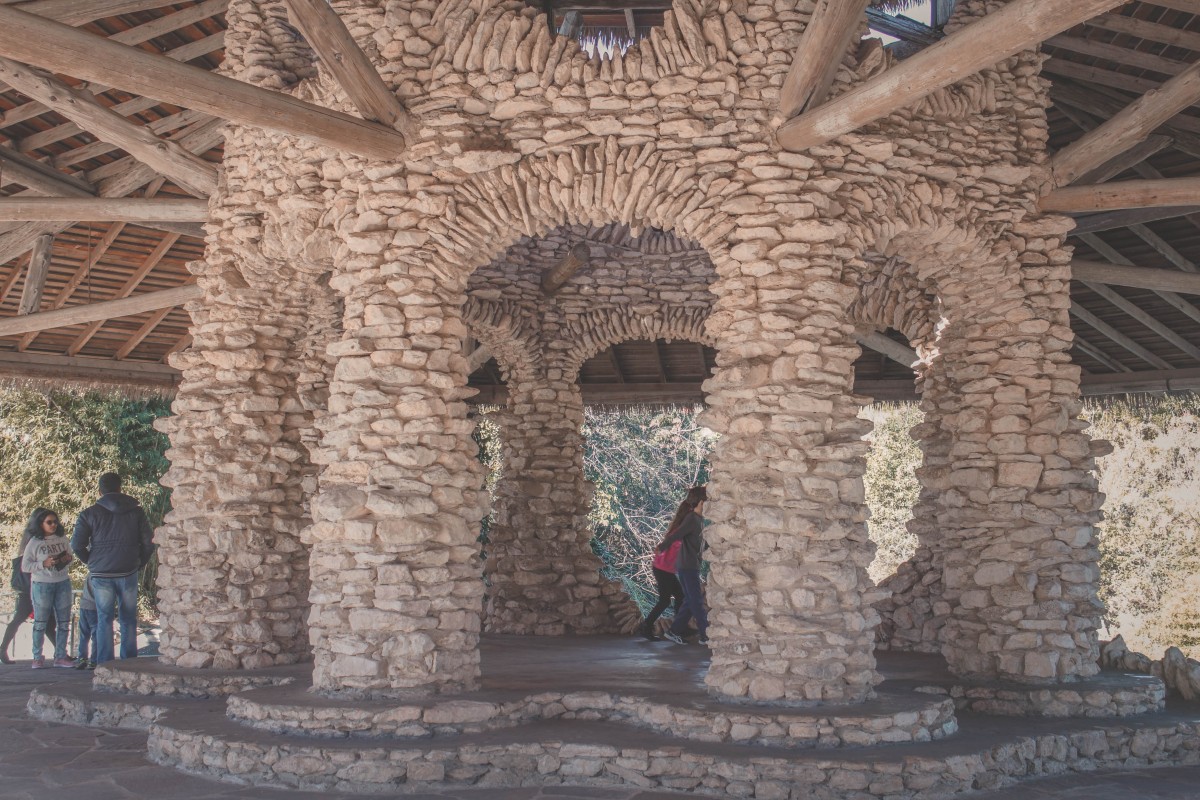 As I made my way up the stairs of the Japanese Tea Garden, I wasn't quite sure what to expect. That's a lie. I was expecting something. A million different somethings.
I definitely had a picture in my mind. It was a mesh of images, of tea gardens I had been to in the past, of tea gardens I planned on visiting in the future.
Small. Cute. Quick-to-visit. Green. Very green. And tranquil.
That wasn't quite the Japanese Tea Garden I entered (though it was green, very green, and tranquil) at the start of our weekend in San Antonio.
Japanese Tea Garden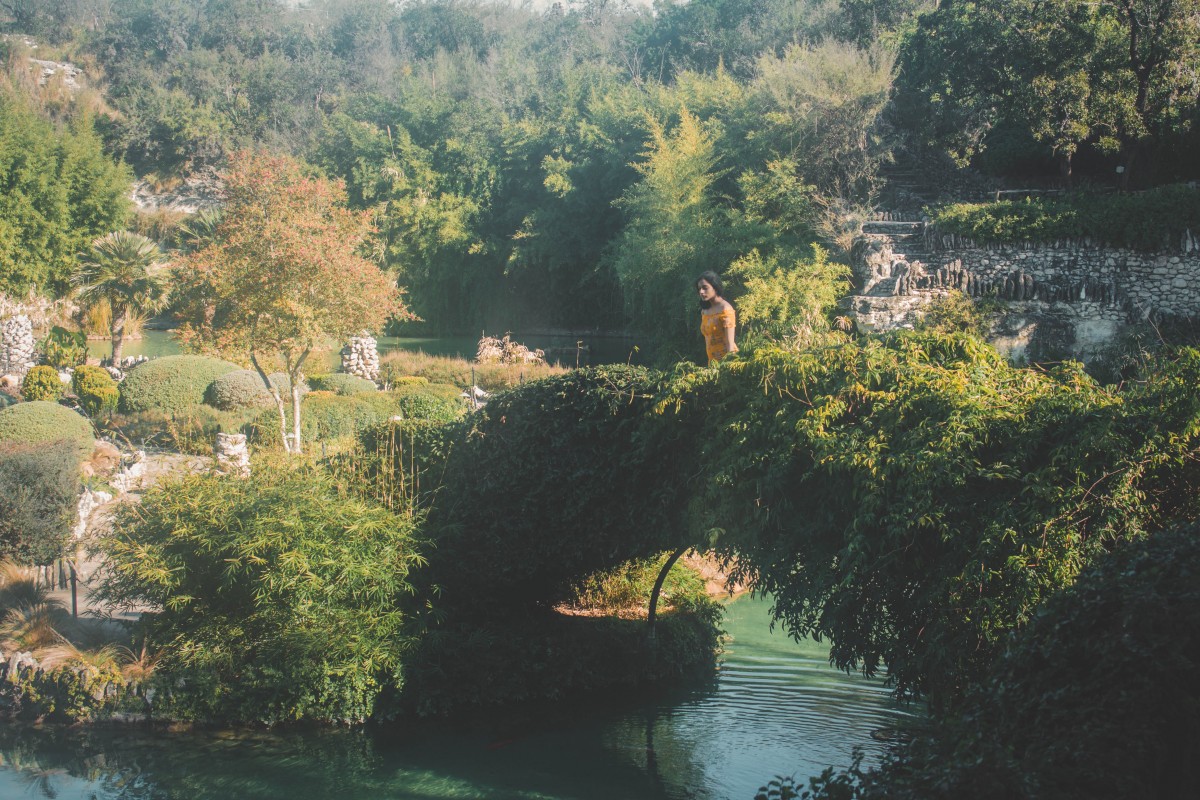 No one prepared me for the sweeping view from the top. Though, I don't think there was any way anyone could prepare me for that.
Even if you took a hammer and tried to nail the idea that San Antonio's Japanese Tea Garden is huge into my head, I don't think I would have grasped just how huge.
The garden is a former quarry cut into the shape of a fairytale. There's a pond and walkways and flowers and a 60-foot waterfall. It smells sweet like spring, even in the winter.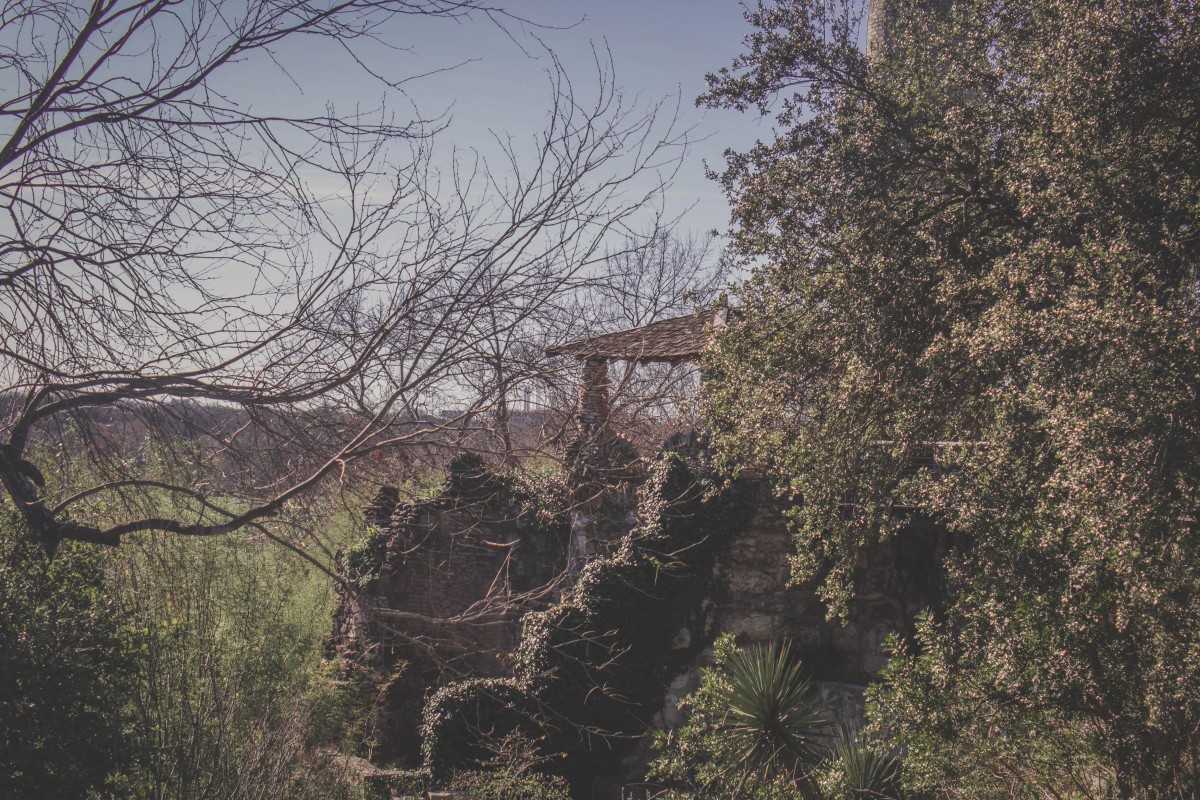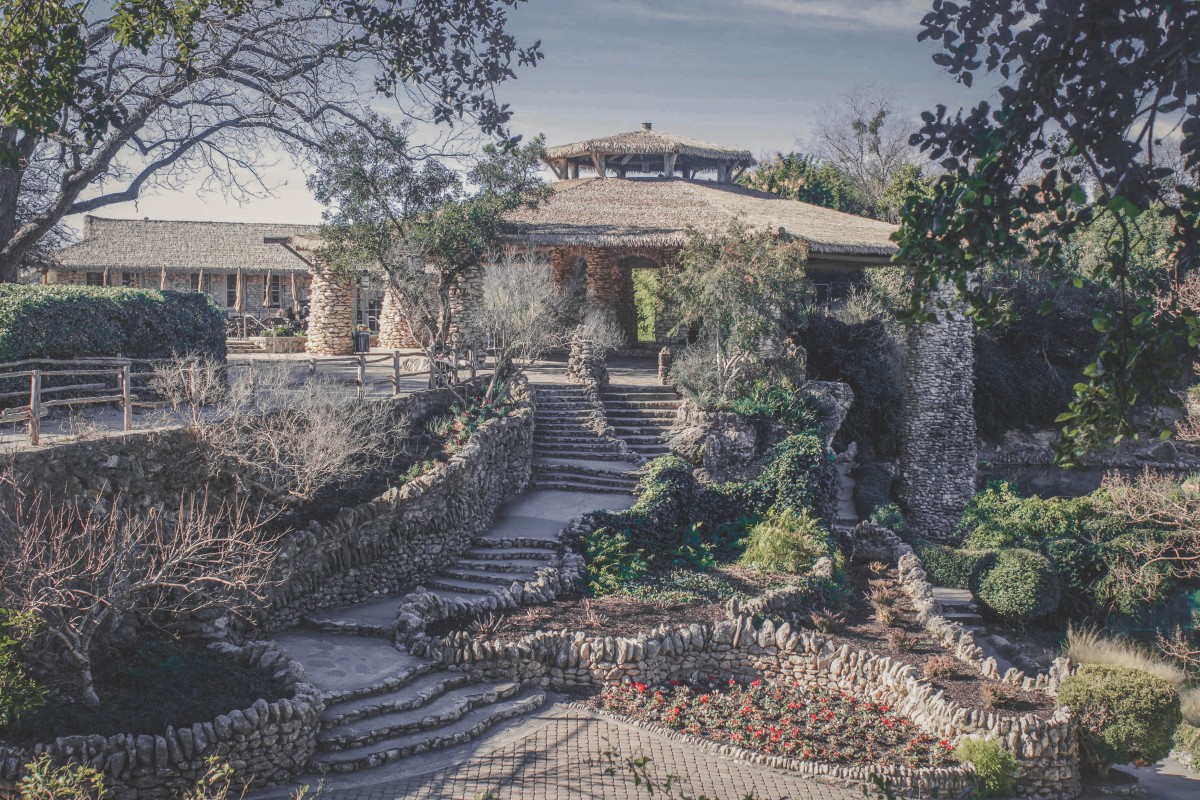 San Antonio's Japanese Tea Garden, originally built in the 19th century, renamed to the Chinese Sunken Garden in the 20th century (due to anti-Japanese sentiment in WWII), and named back a few decades later, is one of the lesser-known sites in San Antonio.
It's free to visit. You'll want to arrive early in the morning (It gets slightly more crowded later in the day. By slightly, I mean a handful more people. This really feels like a hidden gem in San Antonio).
If you're looking for a relaxing 48-hour jaunt, start your weekend in San Antonio here. The peace, calm, and quiet of the nook will set a gentle tone for your mini-vacation.
Historic Market Square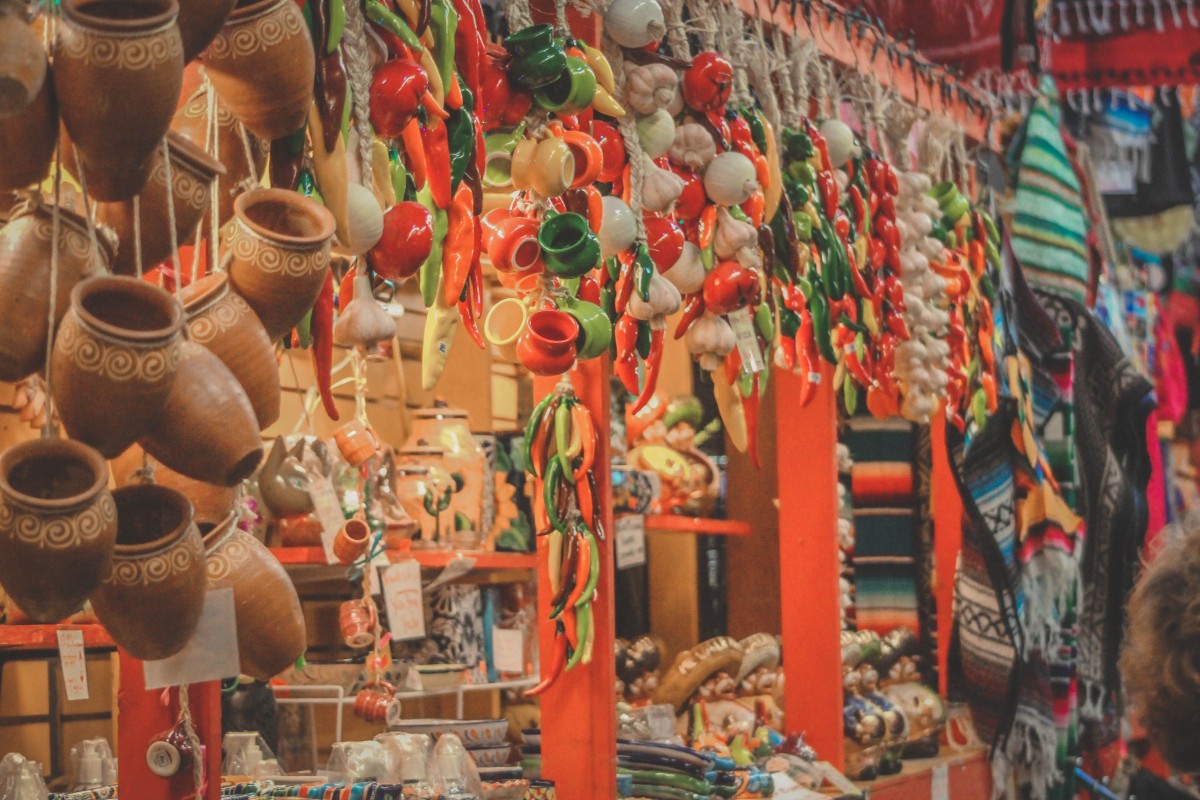 Historic Market Square is an intensely vibrant part of San Antonio. The stands and stalls are painted every color under the sun.
The district, an uptempo shopping complex, sells pots and shawls and paintings and bangles and statues.
But it also sells Tex-Mex that celebrates the fusion of Mexican and American cuisines.
The best spot to grab breakfast (before or after exploring the local shopping scene) is Mi Tierra, an age-old all-day staple, dishing out delicious San Antonio bites to celebrities, historical figures, locals, and hungry tourists, for decades.
You'll want to order a Mexican hot chocolate alongside your meal (so rich and so good).
San Antonio Shoemakers
Founded in 1976, San Antonio Shoemakers (SAS) is a luxury shoe retailer.
It's a family-owned company. The shoes are hand-stitched and hand-laced.
SAS' San Antonio outpost is tall, faded, and wooden. When I walked in, the heavy scent of leather grabbed my nose. It pulled me in, past a group of women hand-crafting boots, past shelves of loafers squidged together.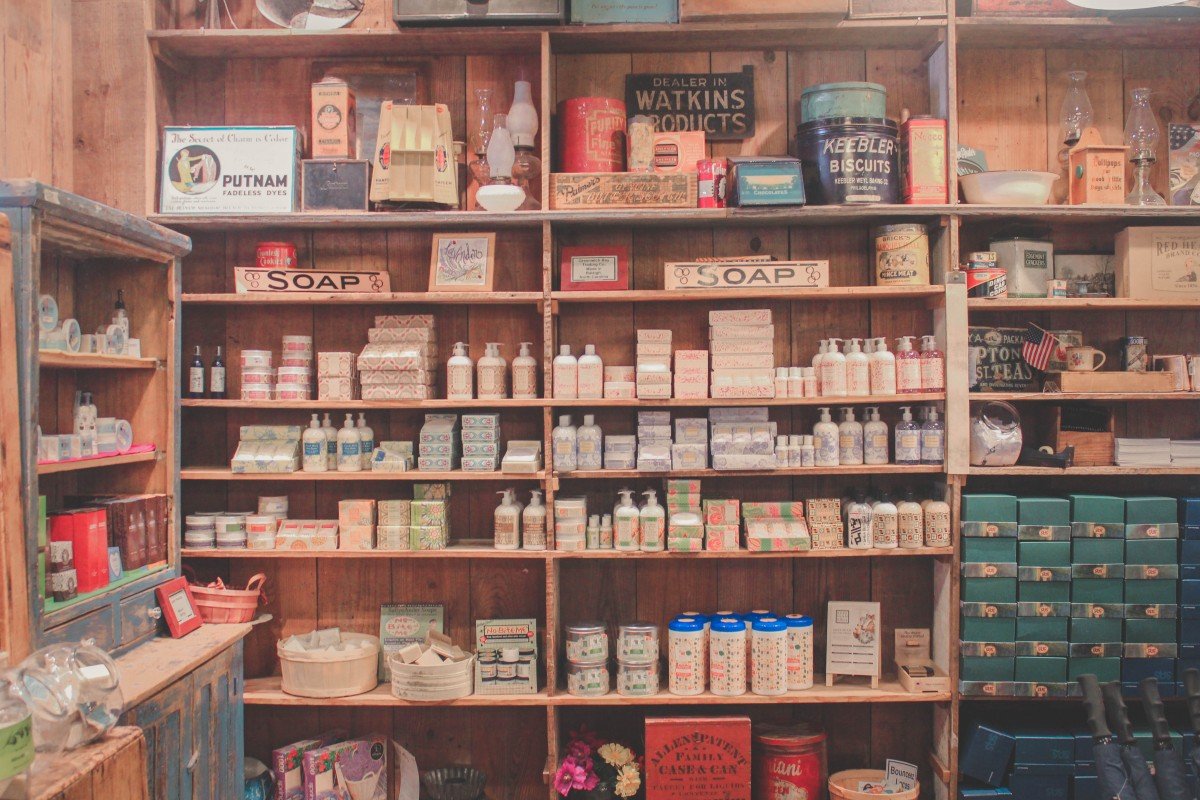 It's a unique destination, free to visit, with tours offered Monday through Thursday at select hours (the guided tours are free as well, you just have to reserve in advance).
The building takes roughly an hour to explore in-depth. Pop by the old-time kitchen (a dime for popcorn, a nickel extra for soda) and the classic car showcase (right by the entrance) as well.
Mission San Jose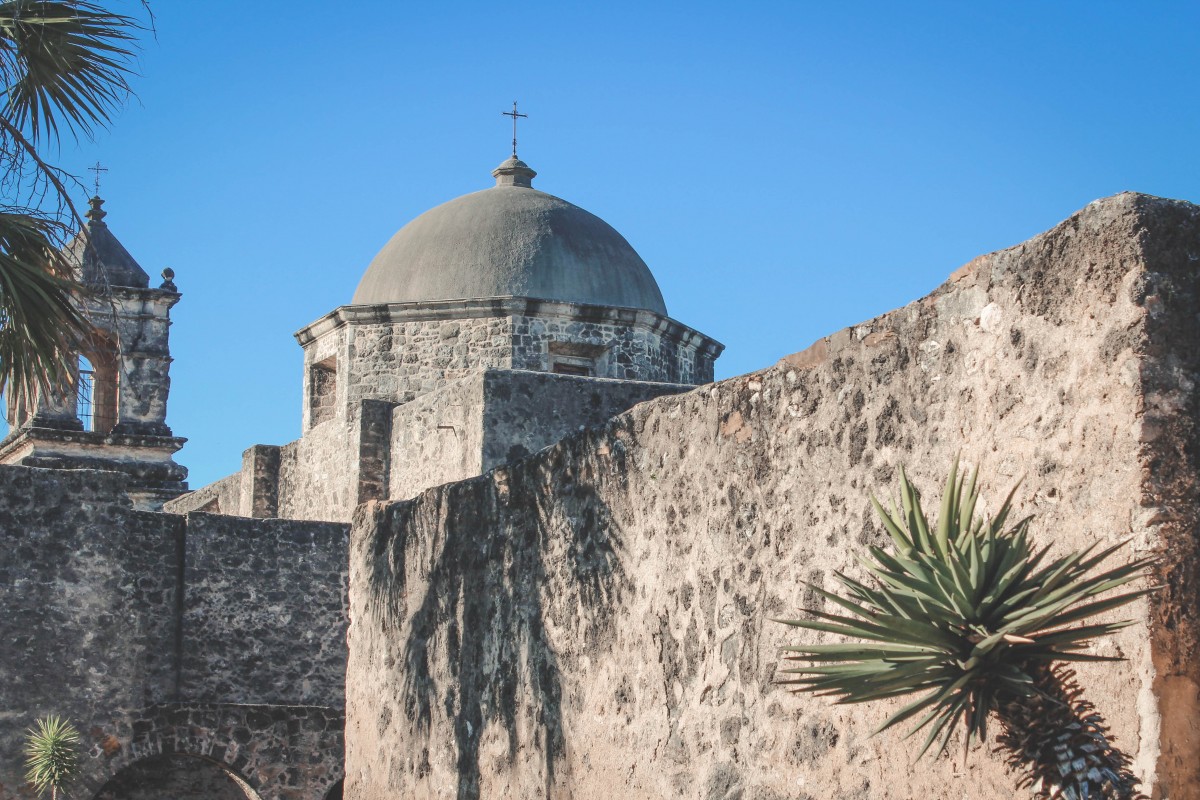 Mission San Jose is the largest of all the San Antonio missions. It's a thick building, ash-gray and worn.
On cooler days, you'll want to arrive around 2, before Saturday confessions (4:00 PM) and Mass begins (5:00 PM). Mission San Jose is an active parish.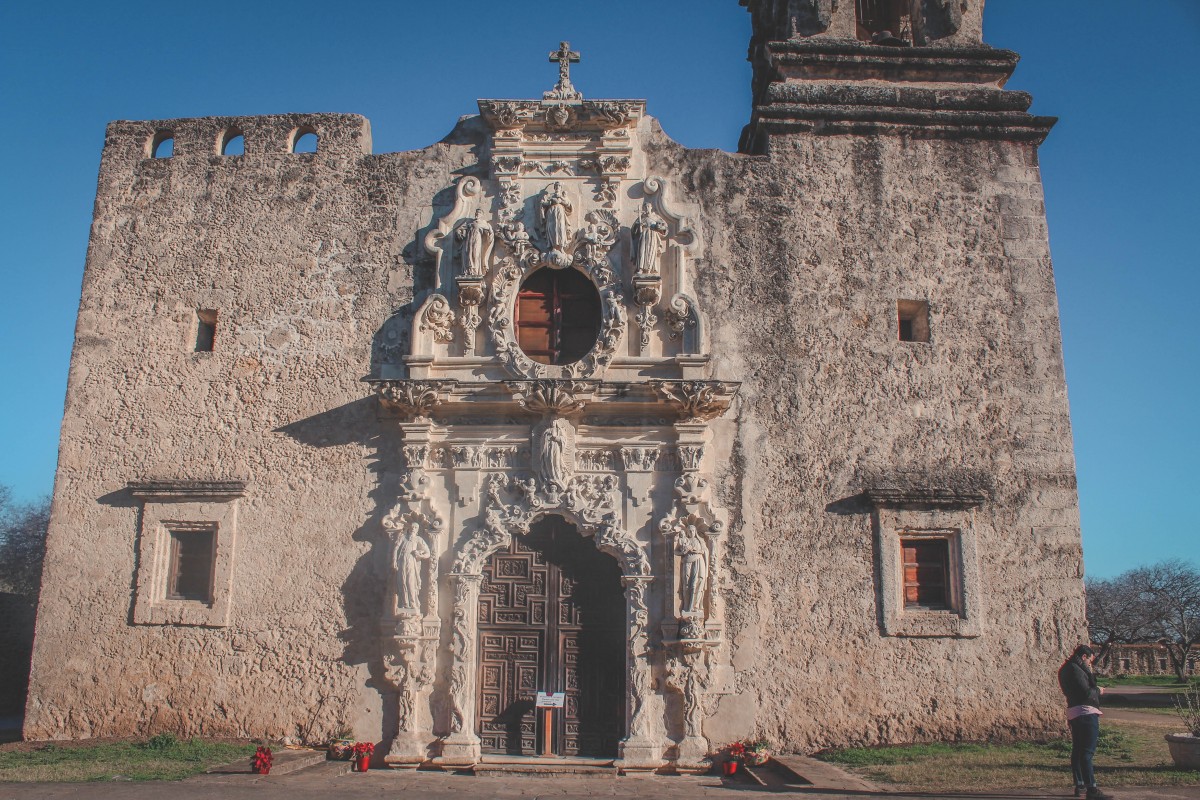 Start your self-guided tour of the property at La Ventana De Rosa (Rose Window), a slice of baroque architecture garnished in mystery.
Folklore tells the tale of Pedro Huizar, a Spanish carpenter, who chiseled the window as an ode to his sea-lost lover, Rosa.
Stories like this are tucked across the Mission's walls. So you'll want to loop around the entire grounds, past the Church, Soldier's Quarters, and Granary.
Pearl District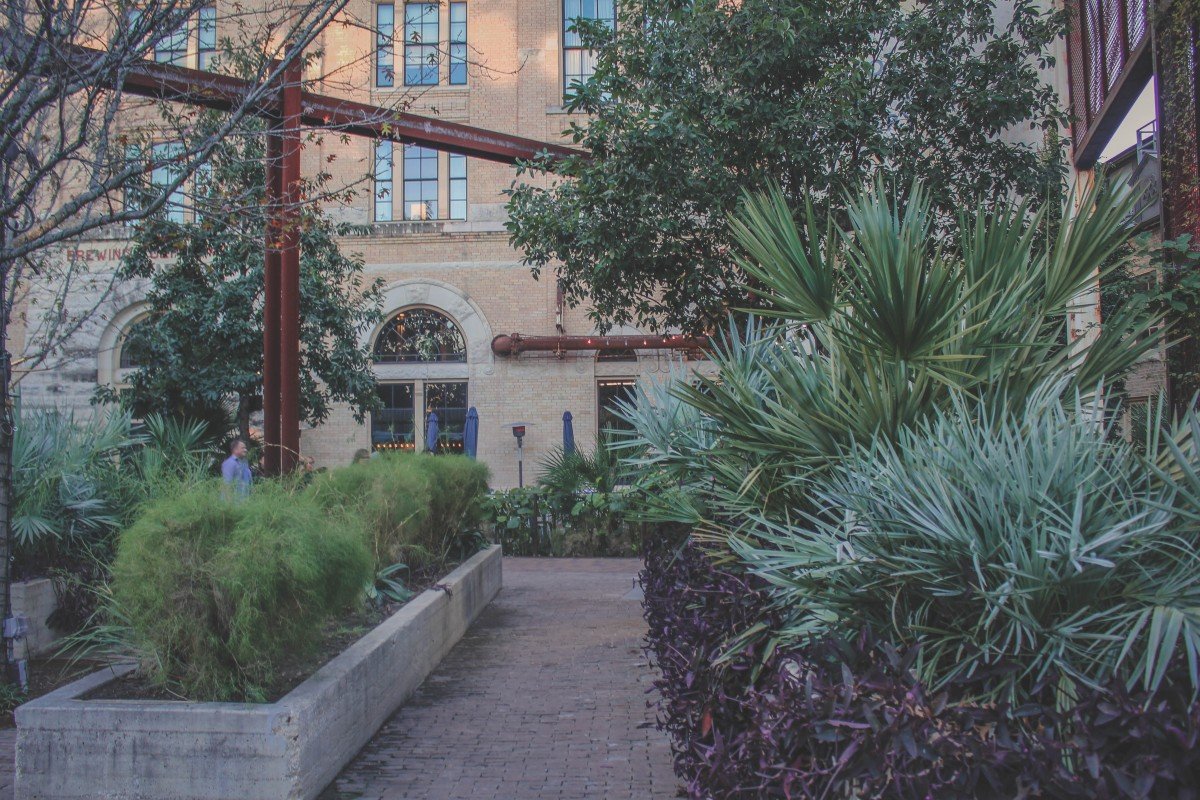 After a day of driving in the sun, relax and unwind in the Pearl District (affectionately called Pearl by the locals), San Antonio's most-happening mixed-use space.
Pearl is a local-friendly retail and dining area. But it's also a luxury destination.
The complex is anchored by a former brewery (The Pearl). And the architecture, although historic, has shifted its gears to modern in the past decade.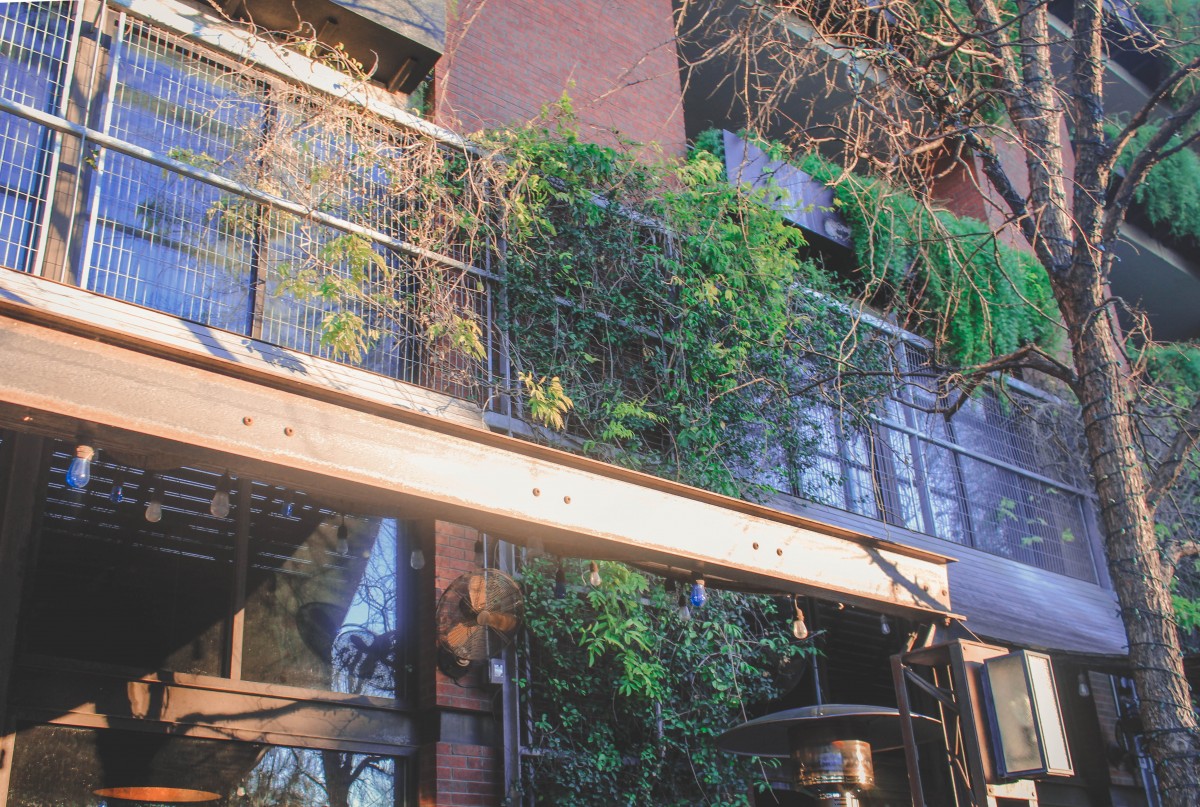 In-and-around the paths, you'll find the swish Hotel Emma, the well-loved Twig Book Shop, and the feel-good ice-creamery, Lick.
There's a weekend farmer's market, a culinary institute, and everything in between (including several gastropubs).
If you're looking to kick back during your weekend in San Antonio, close out your first day with a walk here, under waves of outdoor music.
Check Into Hotel Emma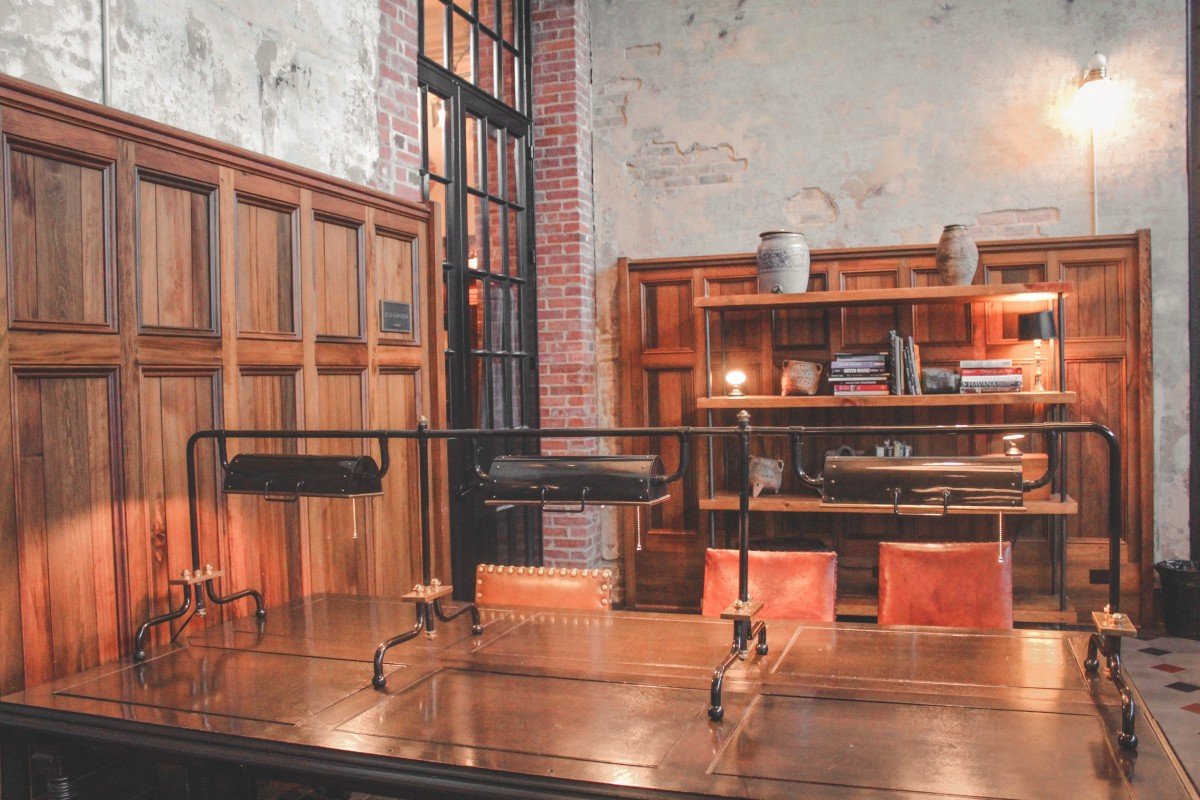 Hotel Emma is one of the best-kept secrets of San Antonio. It's a boutique hotel with close to 150 rooms.
Walk inside and you'll see a cross of woodsy chic and steampunk furnishings. It's an attractive combo, slightly bold and very Pearl.
Hotel Emma is also home to a 3700 book hand-selected library. Cozy. Decadent. And for book lovers, this is reason alone to visit.
Most of the walls are marbled and exposed, giving the property a look that borders rough and delicate.
Weekend In San Antonio Itinerary: Sunday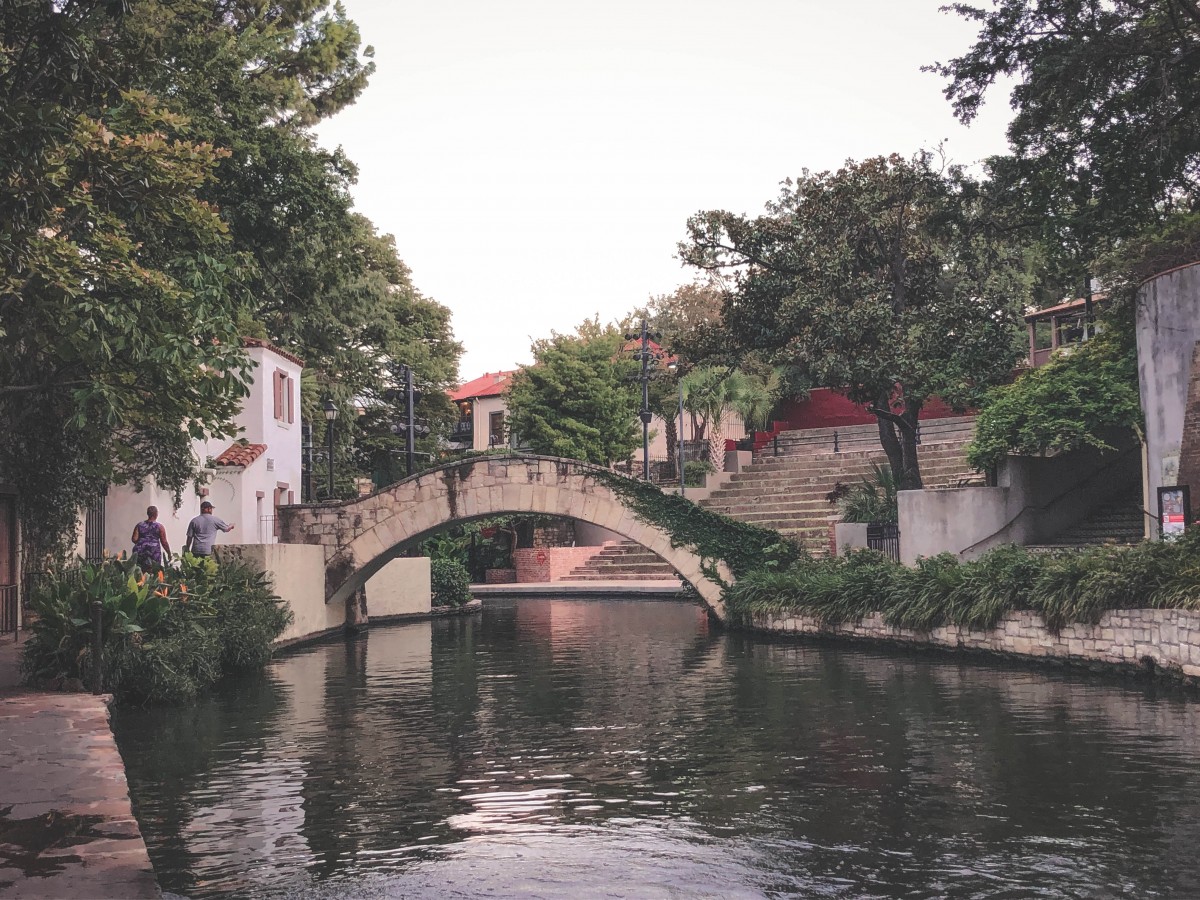 Sunday, I hit all the tourist highlights. Although I try to spend a weekend in San Antonio once every few months (since it's an easy day trip for me), The River Walk never grows old.
I constantly find new alleys and pockets and twists and curves to explore.
So at the start of Sunday, I find myself parked near the River Walk bright and early (P.S. parking near the River Walk can be hard to find. I list all my favorite spots in this post).
San Antonio River Walk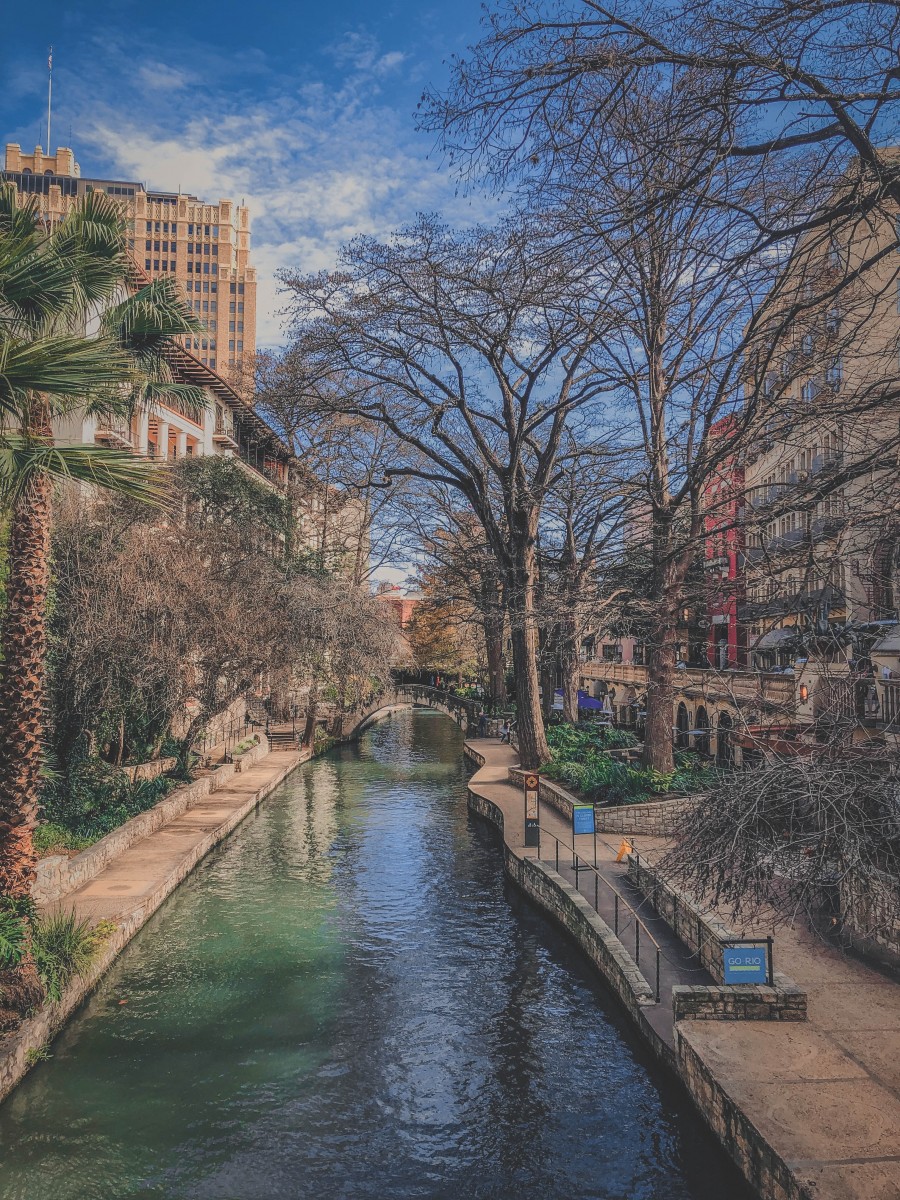 Nicknamed America's Venice, the San Antonio River Walk is a colorful pathway that follows a slow-moving body of water.
It's a tourist spot. And although you'll see plenty of overpriced menus and I Heart Texas baubles, you'll want to make your way down, propelled by the force of the crowds, at least once.
It's easy to get caught up in the colors and lights. The River Walk's theme was originally spearheaded by C.V. Wood, whose resume, at the time, included Disneyland and Six Flags.
The River Walk isn't a theme park, but it feeds into the same cheery, kid-friendly, forget-your-worries, Hakuna Matata vibe.
And today, along the fifteen miles of walkways are museums and theatres and cultural venues (and lots and lots of places to eat).
Majestic Theatre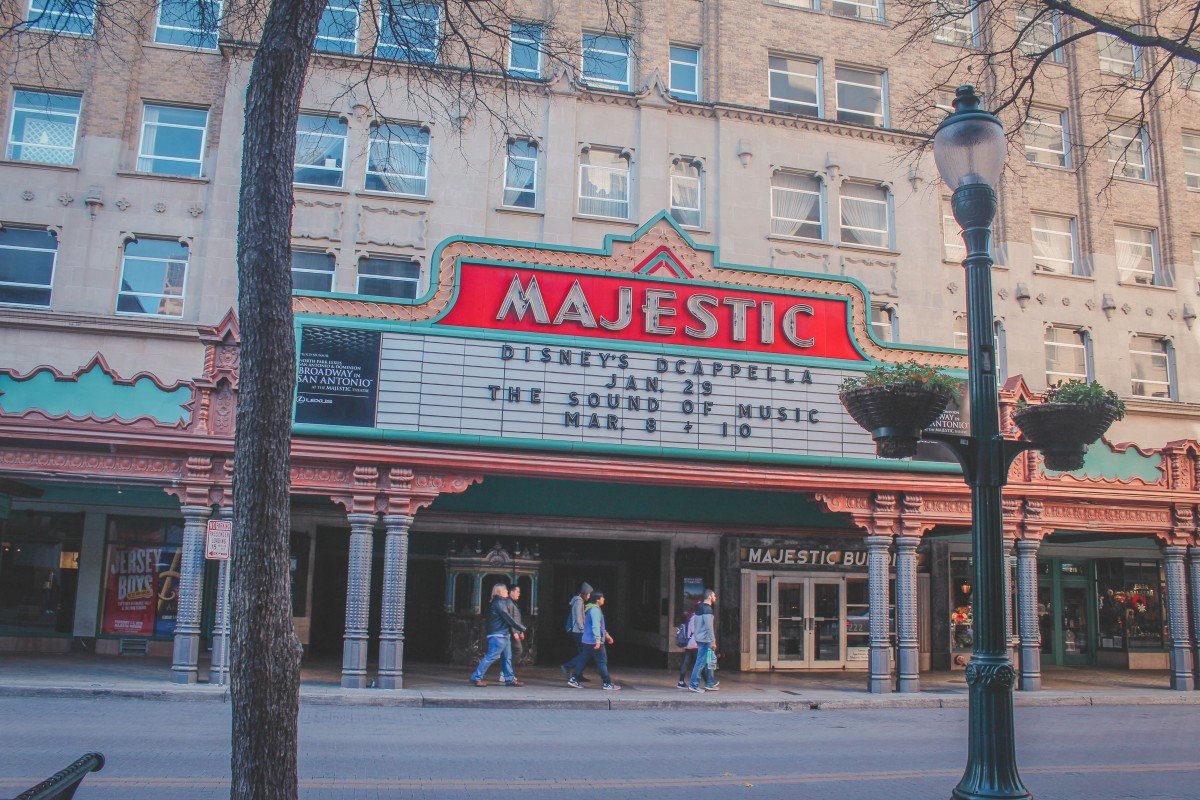 After brunch along the River Walk, try to catch a show at Majestic Theatre (if this is your first weekend in San Antonio, swap this attraction out with The Alamo).
Majestic Theatre is an interesting mix of indoor and outdoor. Rooted in atmospheric performance, the live shows are only half the fun.
The interior of the Majestic Theatre is the real buzz of San Antonio. Thousands of details meld together to form a Spanish colonial-style complex. Modern seats are webbed by old-world design.
The Majestic Theatre does entertainment right: big and bold.
San Antonio Central Library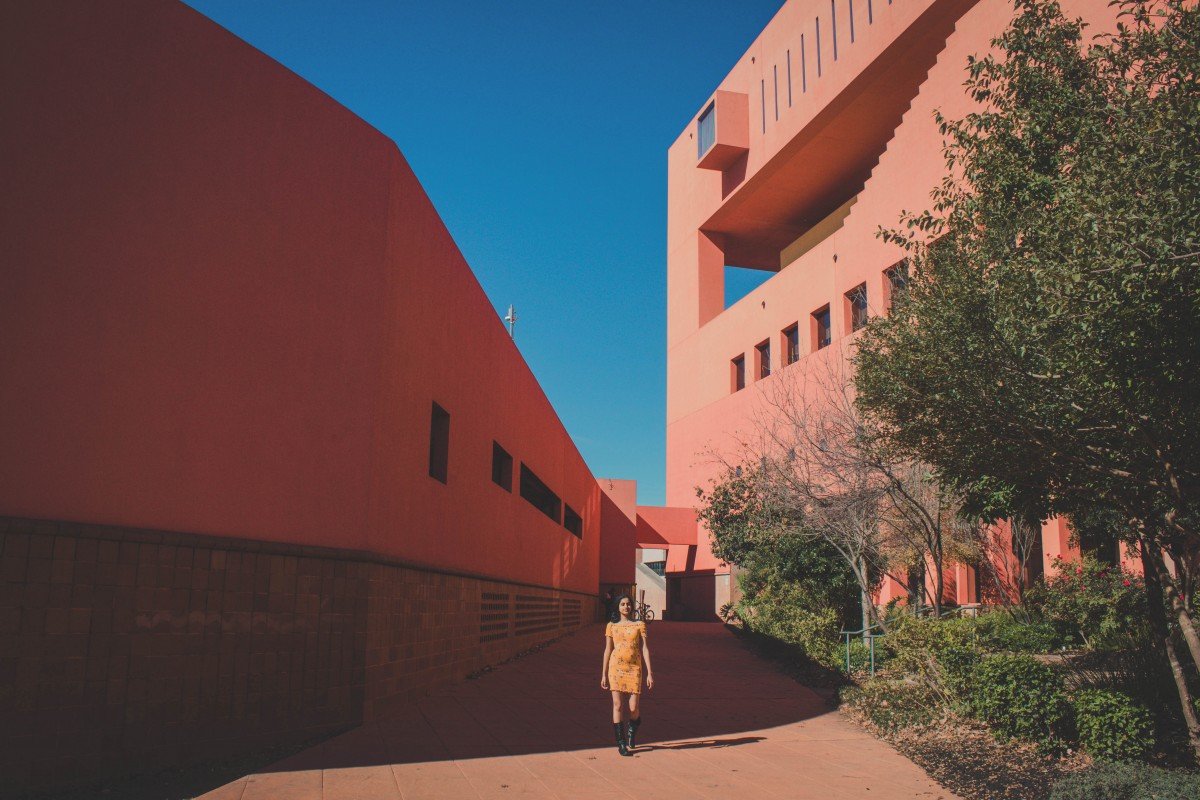 The San Antonio Central Library is hands-down one of the most beautiful buildings I've ever seen.
The interior is just as colorful as the exterior, plumes of bright, saturated yellows reaching sky-high.
The style of the building, comprised of geometric zig-zags and shades of reds and pinkish reds and purples, is breathtaking.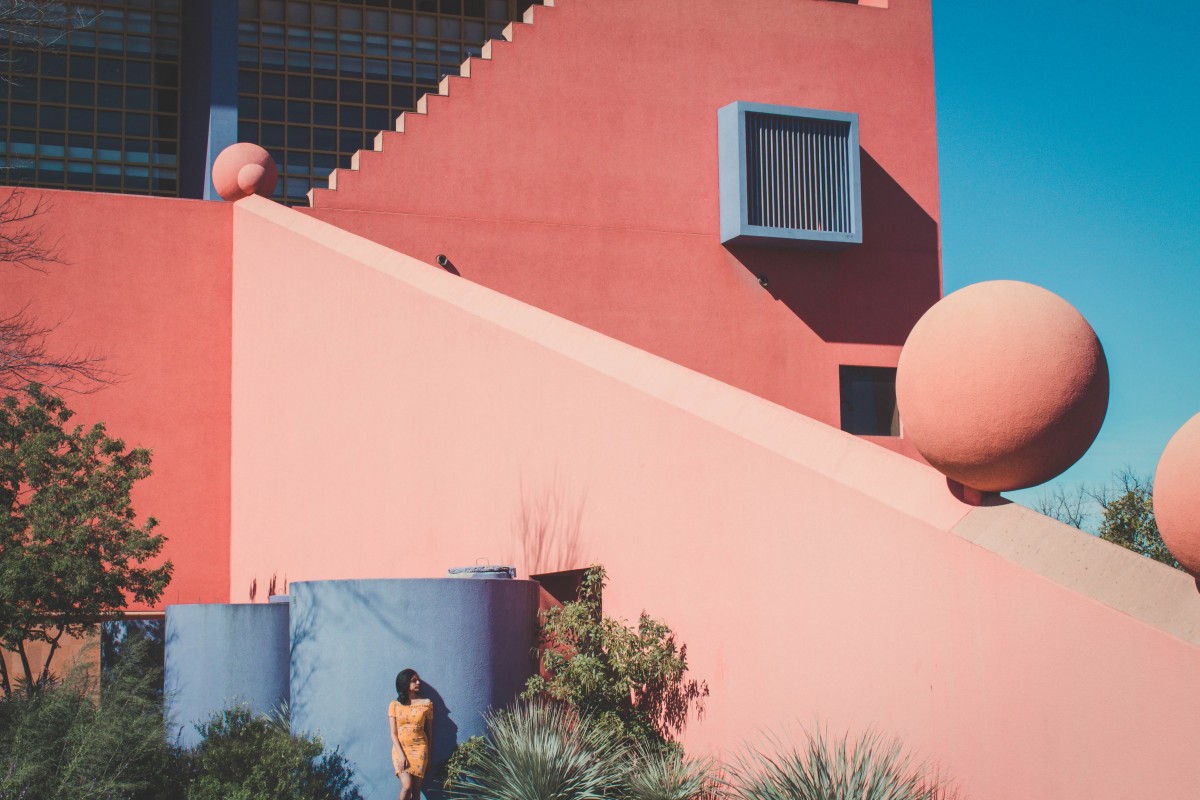 Plus, it's a library. So it's filled with books (they have an amazing cozy mystery section that I wished I could pluck and bring back to my local library – sigh).
And if you've seen the pictures of Muralla Roja in Spain on Instagram and kind of wished it existed in the United States, the San Antonio Central Library has the same picturesque feel.
King William Historic District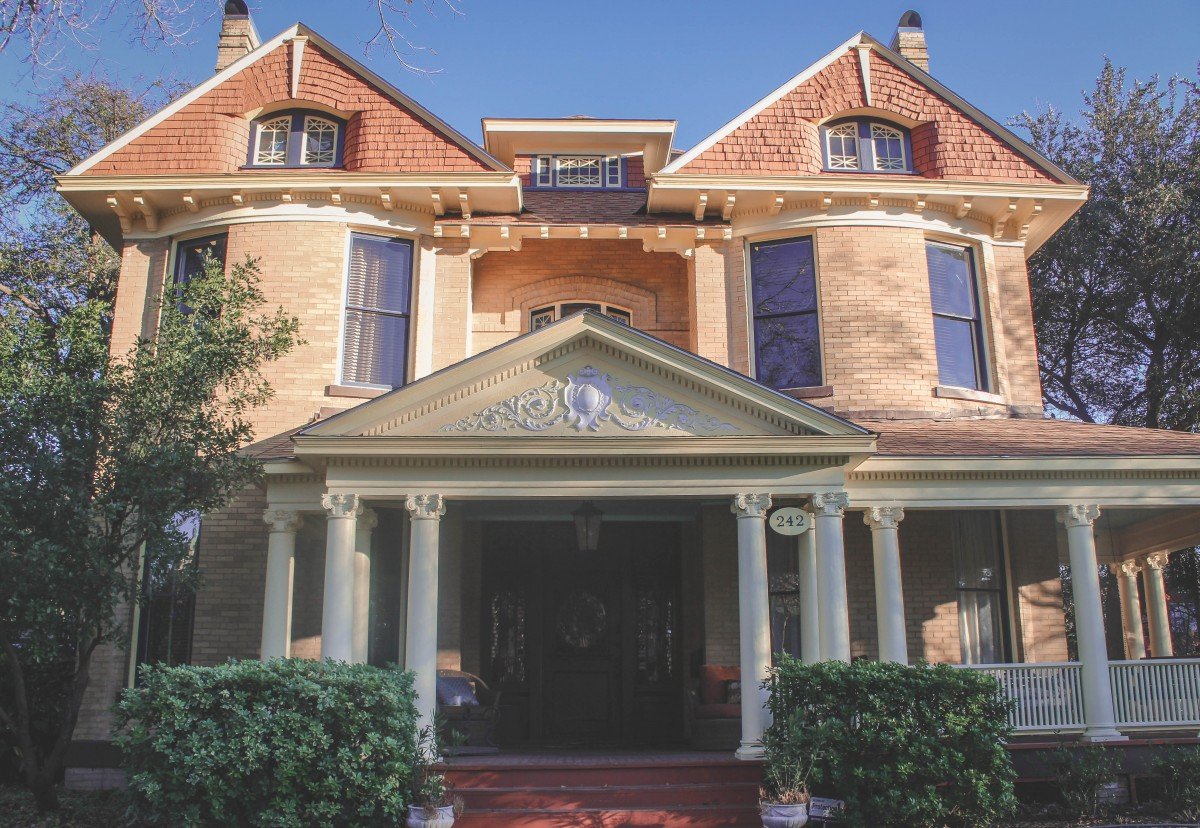 King William is a two-block area in San Antonio lined by Victorian-inspired mansions.
The neighborhood dates back to the mid-1800s when German immigrants created a small community in San Antonio.
From King William, you'll want to slip deeper into Southtown, a revitalized two-square-mile art-defined Alamo City pocket.
Southtown is home to gems like Liberty Bar (a rosy pink former convent) and Guenther House (a specialty breakfast stop meets museum).
It's an area I'm still exploring (so undoubtedly, my next weekend in San Antonio will be spent there – wink) but am already in love with.
Did you find this weekend in San Antonio itinerary and travel guide useful? Have you ever visited San Antonio over a weekend? Let me know in the comments below!