Wichita Mountains photo diary and travel guide
Orange. Beige. Green. Chartreuse.
I'm counting colors as we drive into Wichita Mountains. Post Oak trees slide into view. So do lakes that dip and curve around grassy knolls. As the wheels roll by the entrance, we slip past a big brown sign.
Open Range. Buffalo & Longhorn Are Dangerous. Keep Your Distance.
I sip some water. It's a hot day, in the upper 90s. It's hard to imagine seeing any wildlife today.
But this is the very reason why I'm visiting Wichita Mountains. I'm holding onto the hope of seeing bison and longhorns and prairie dogs and hawks and turkeys from a safe distance.
Located near Cache and Lawton, Wichita Mountains Wildlife Refuge is a 59000-acre secret tucked away in southwestern Oklahoma.
It's the perfect day trip destination. Here's why.
You Can Drive Up To Mount Scott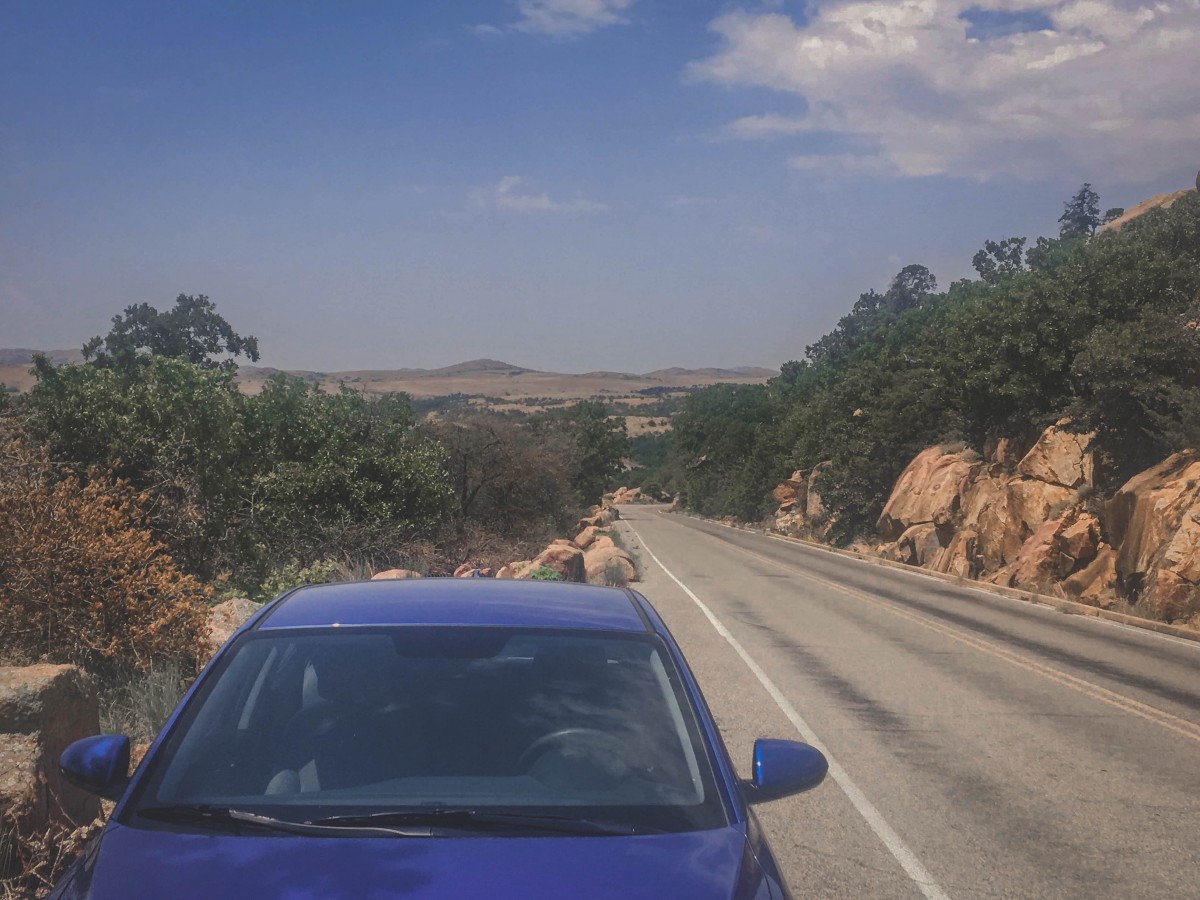 The journey up Mount Scott is a smooth constant curve that trails past views of lakes and flat grass and long winding roads. You drive up-and-up on Oklahoma's very own Pikes Peak.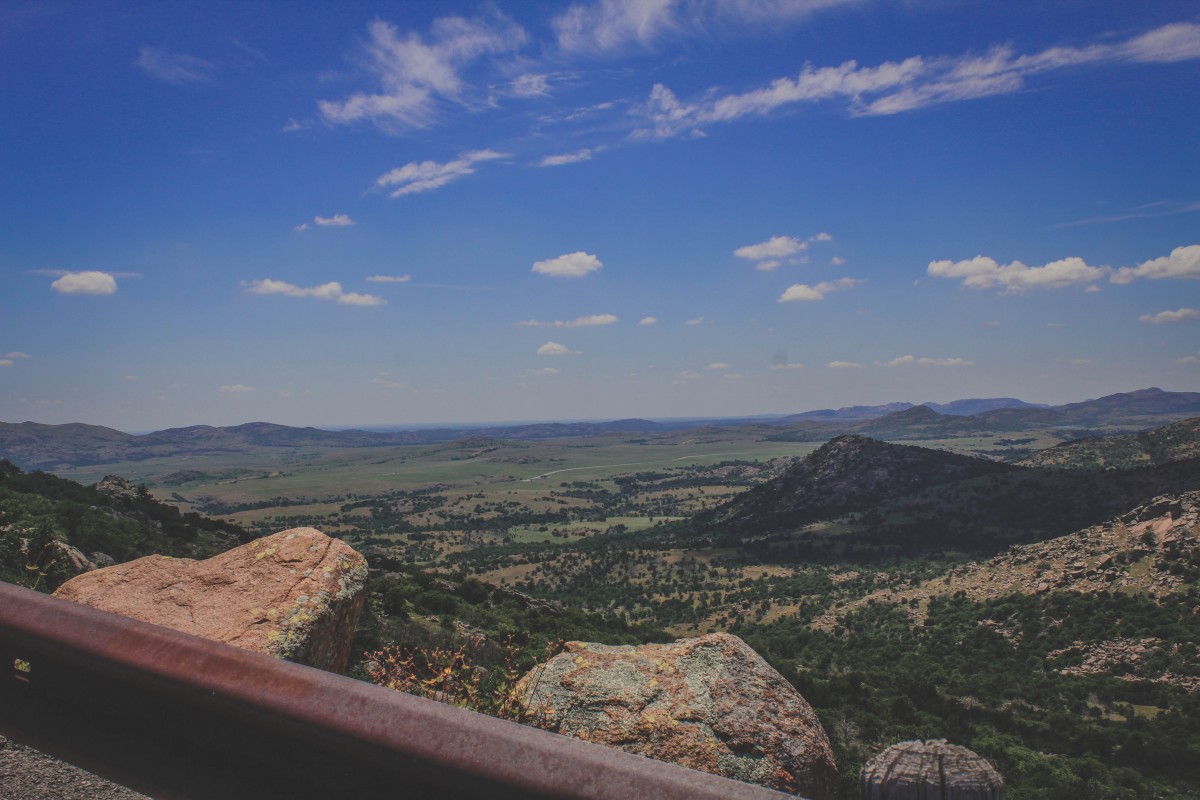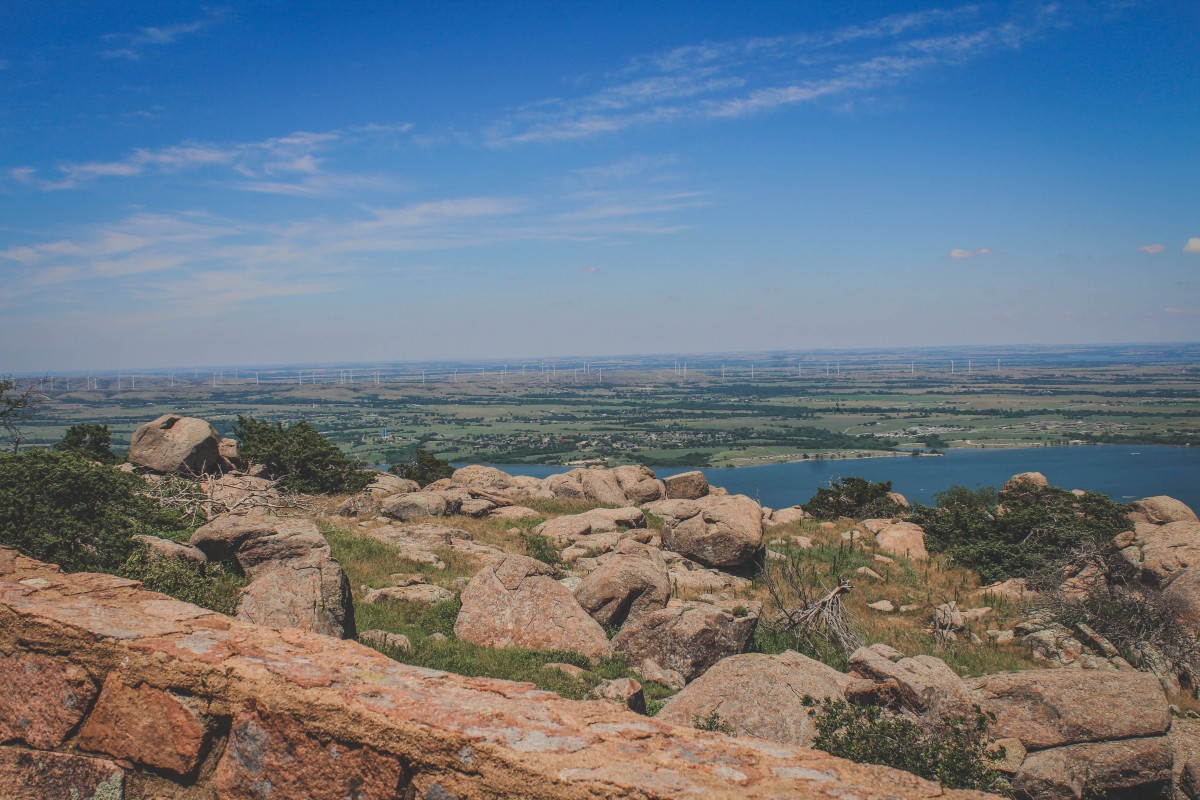 Mount Scott isn't a fourteener but it is a big mountain (that rises over 2000 feet above sea level). At the lower level, outcroppings of stones give way to patches of shrubs. At mid-level, you can see the backs of birds as they soar beneath you. At the highest point is a lookout area, chilled by gusty winds. Below are sweeps of lakes and plains that seem to extend forever.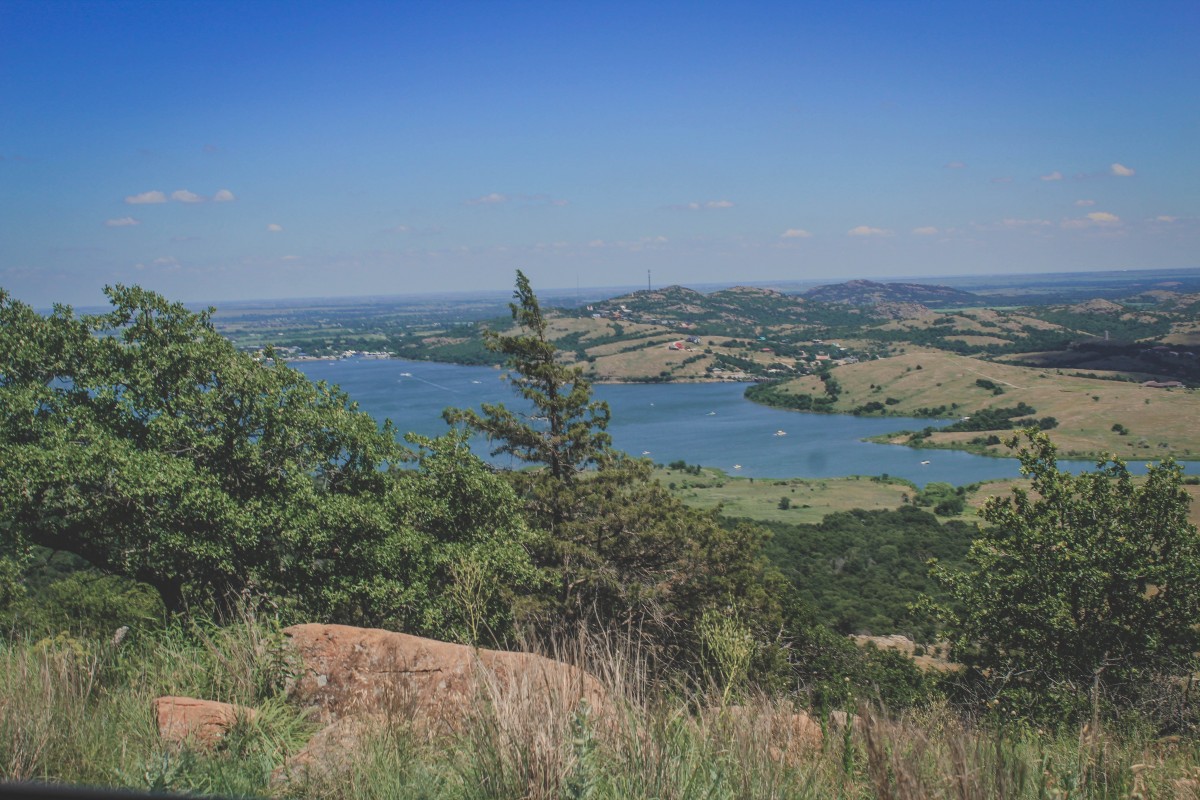 The road is only three miles long but a sprinkle of scenic overlooks makes it linger longer. Part of the road hugs a rail that lines a deep drop of blue and green. The other half is a blur of mottled jagged rocks, part brown and part yellow. It's beautiful (Jackson Pollock, take notes).
You can visit Mount Scott by car anytime between Friday through Sunday (post noon).
You Can Also Hike Mount Scott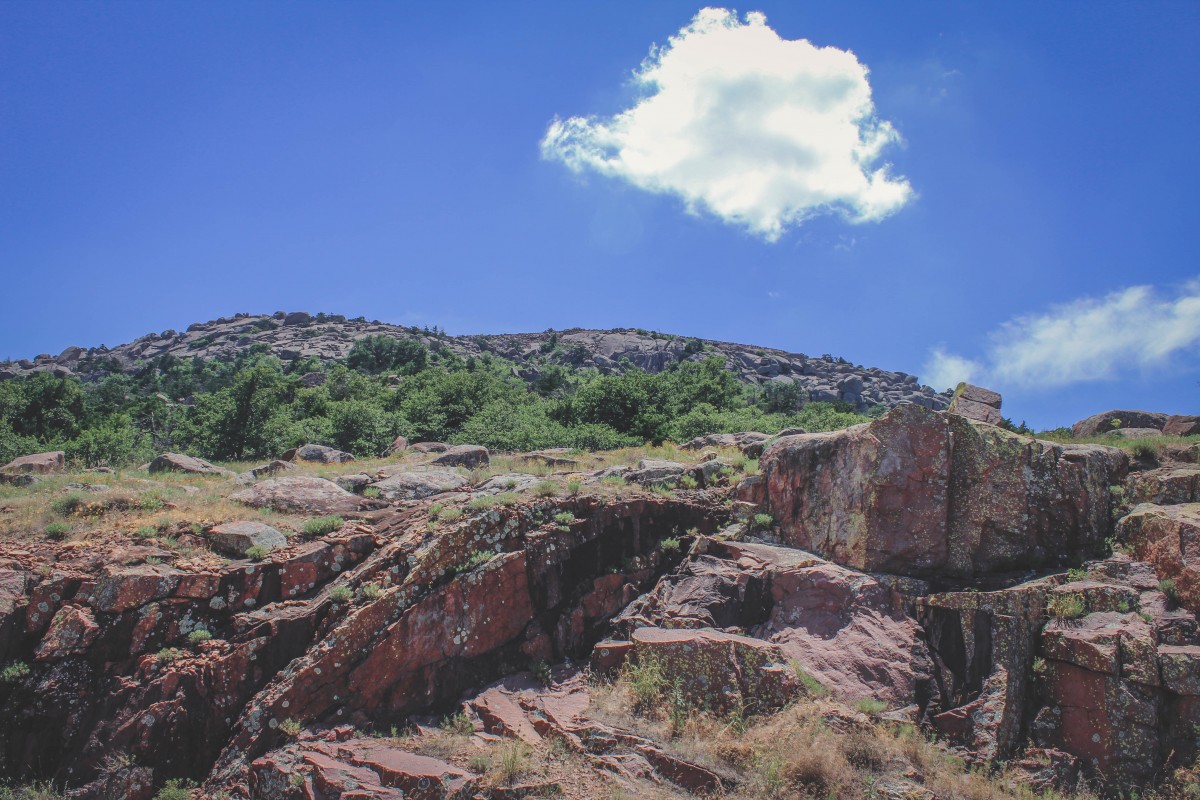 Mount Scott is split between hikers, bikers, and drivers. Hikers have reserved access to the mountain Saturday and Sunday mornings (until noon).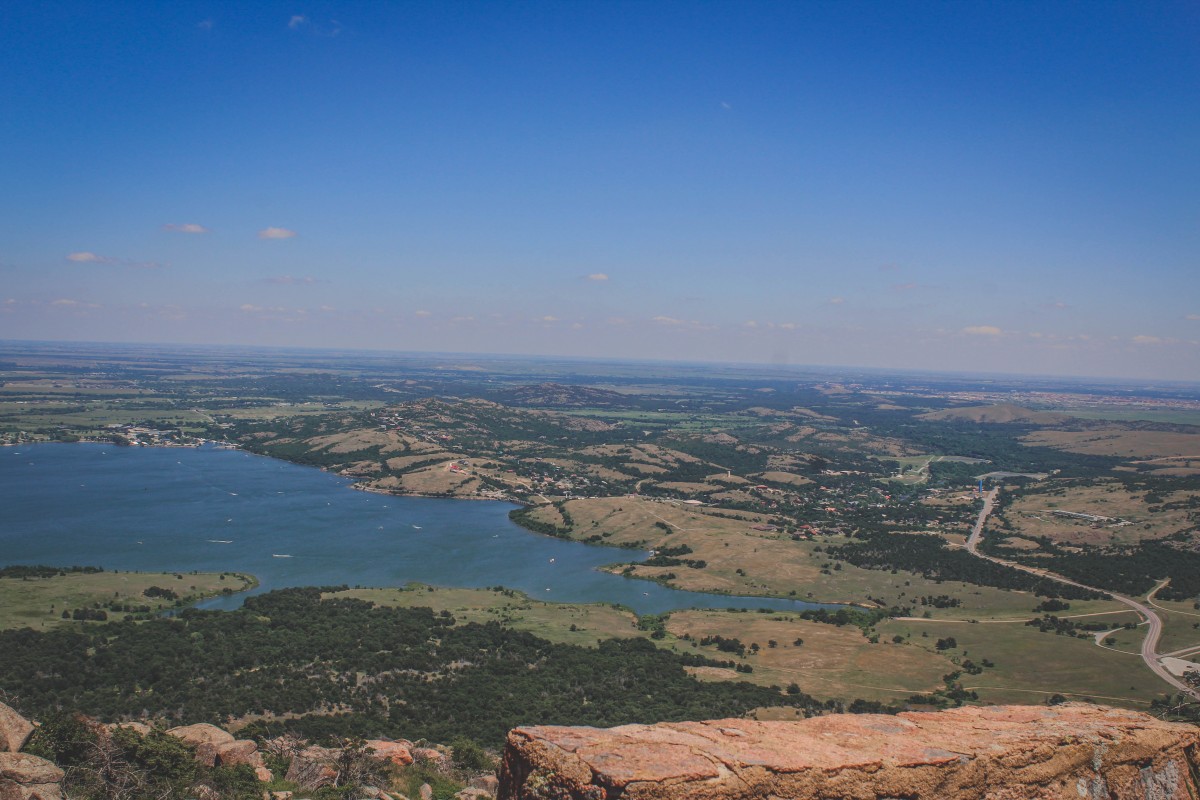 It's the same asphalt road as the driveby. But you'll be taking in each bit of the landscape, one foot at the time. You'll see every twist and turn of the lakes below.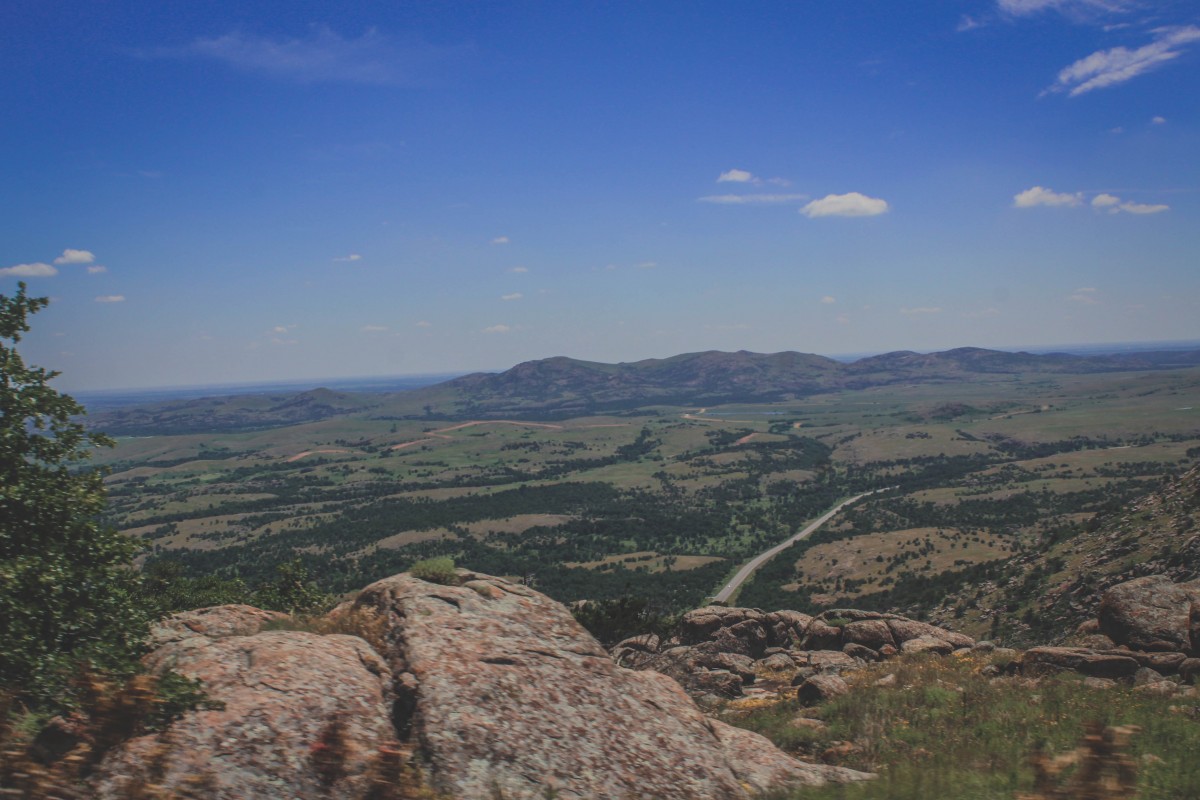 The trail to-and-fro takes roughly three hours.
There's A Recreated Set Of Jerusalem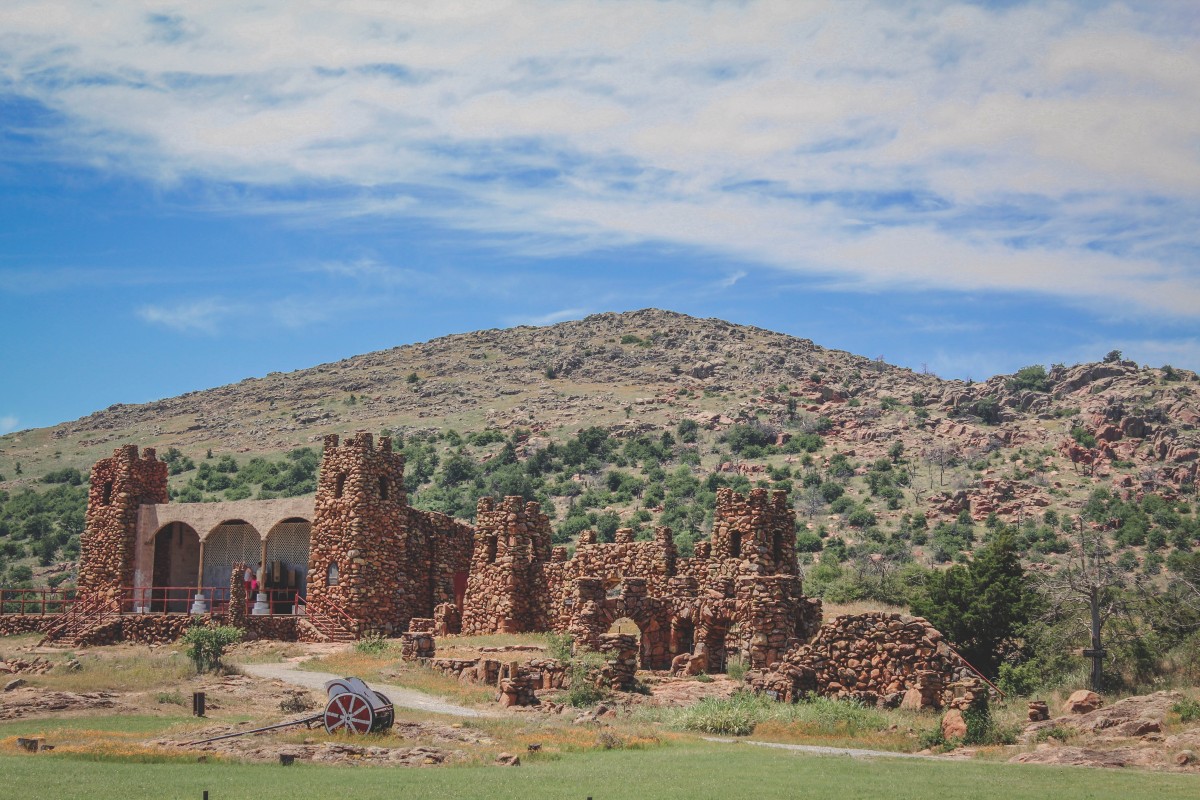 After your hike or drive, head towards the Holy City Of The Wichitas, a faux Jerusalem set built for a close-to century-old Easter passion play.
The play, which runs each year, follows a highly-dramatized interpretation of Jesus' life, from birth to resurrection. And the sets, which have roots in 1920s Oklahoma Sunday school classes, are impressive.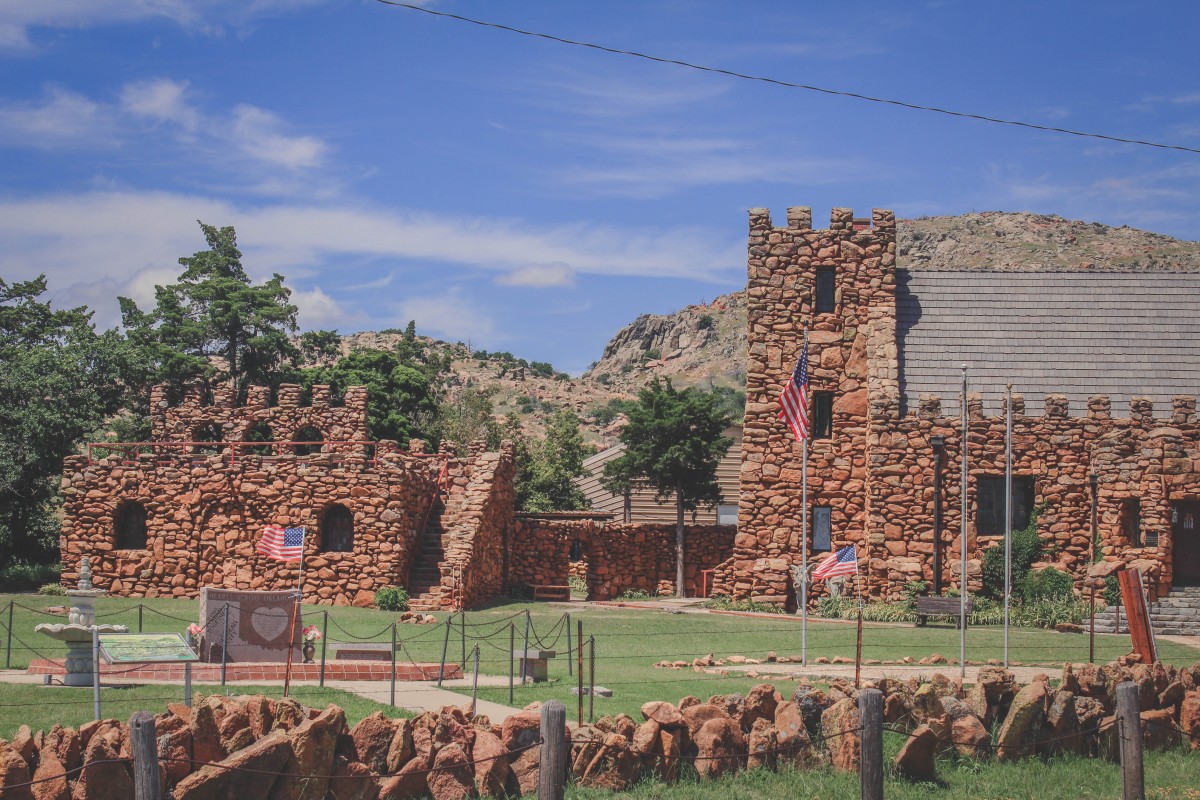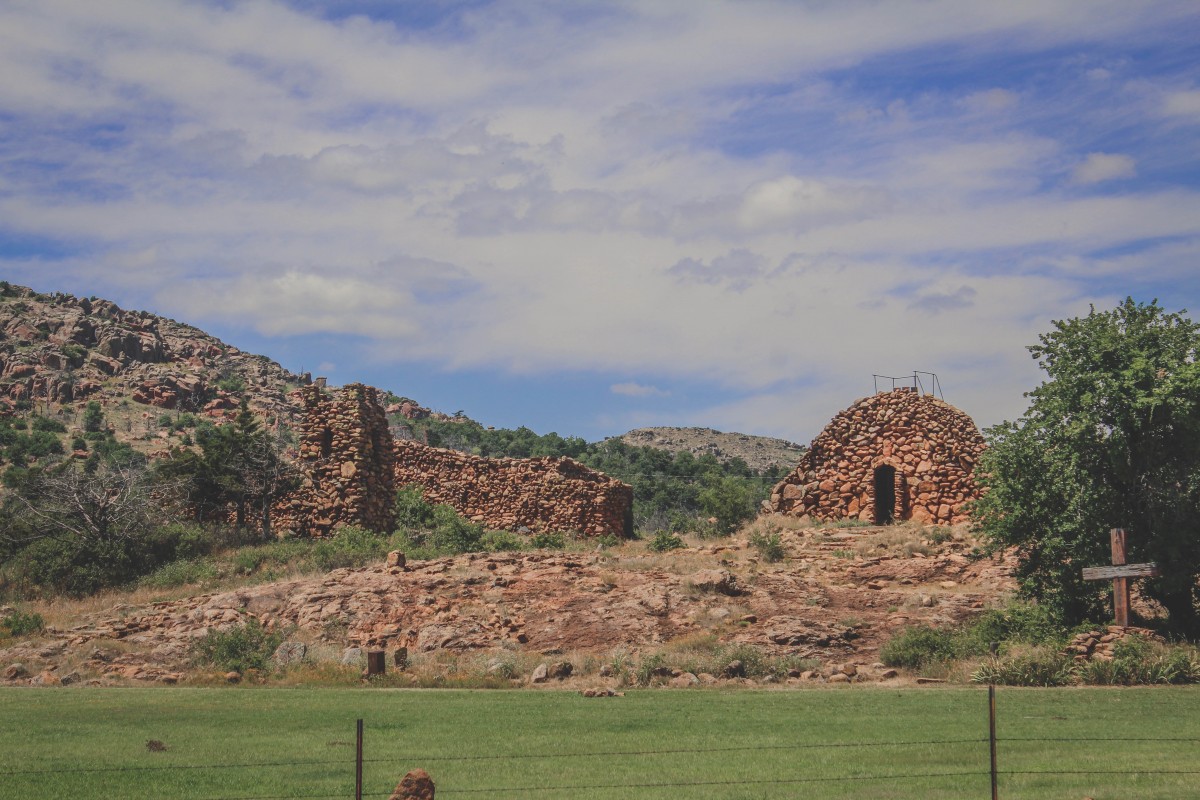 Stone walls make up Herod's Court, Pilate's Hall, the Garden Of Gethsemane, and the Last Supper building.
Deep Within The Refuge Is A Prairie Dog Town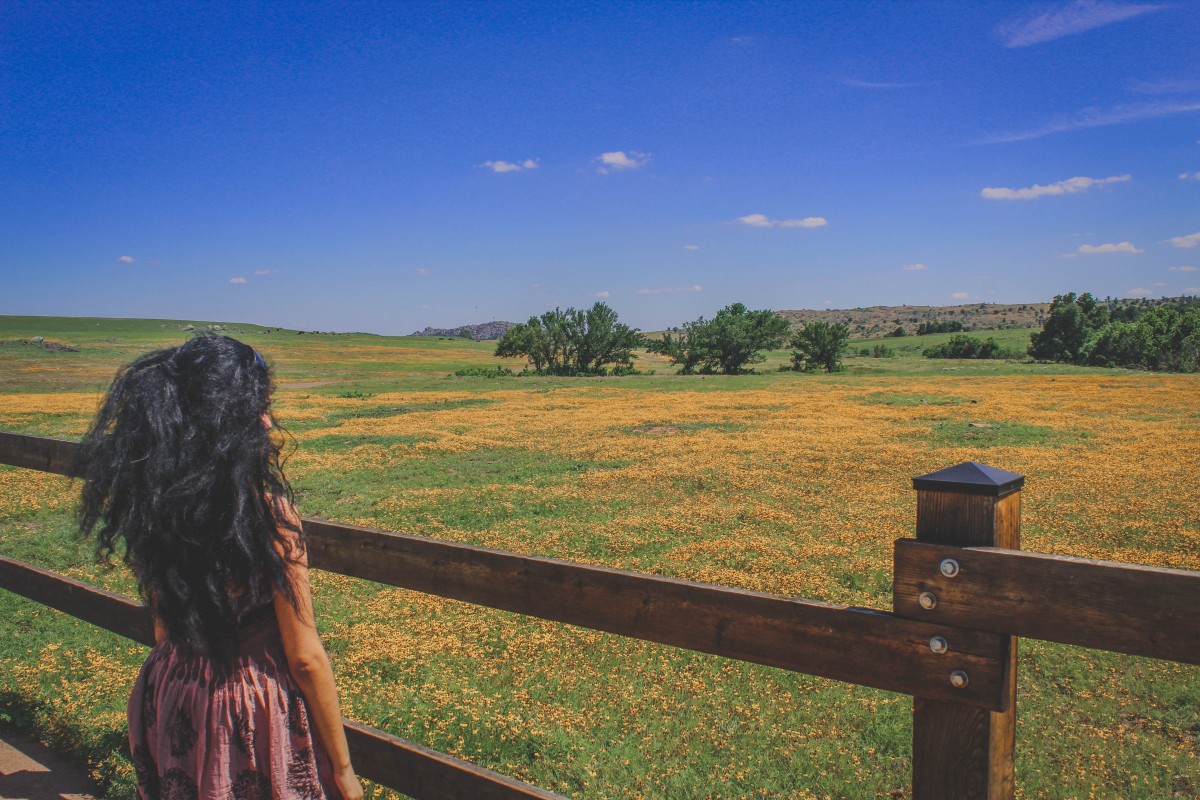 There's a Prairie Dog Town near the Holy City Of The Wichitas. But the roads that square off the space are heavily trafficked.
So you'll need to drive further than Cache Meers Road, onto State Highway 49, past Doris campground, to another quieter Prairie Dog community burrowed deeper in Wichita Mountains Wildlife Refuge.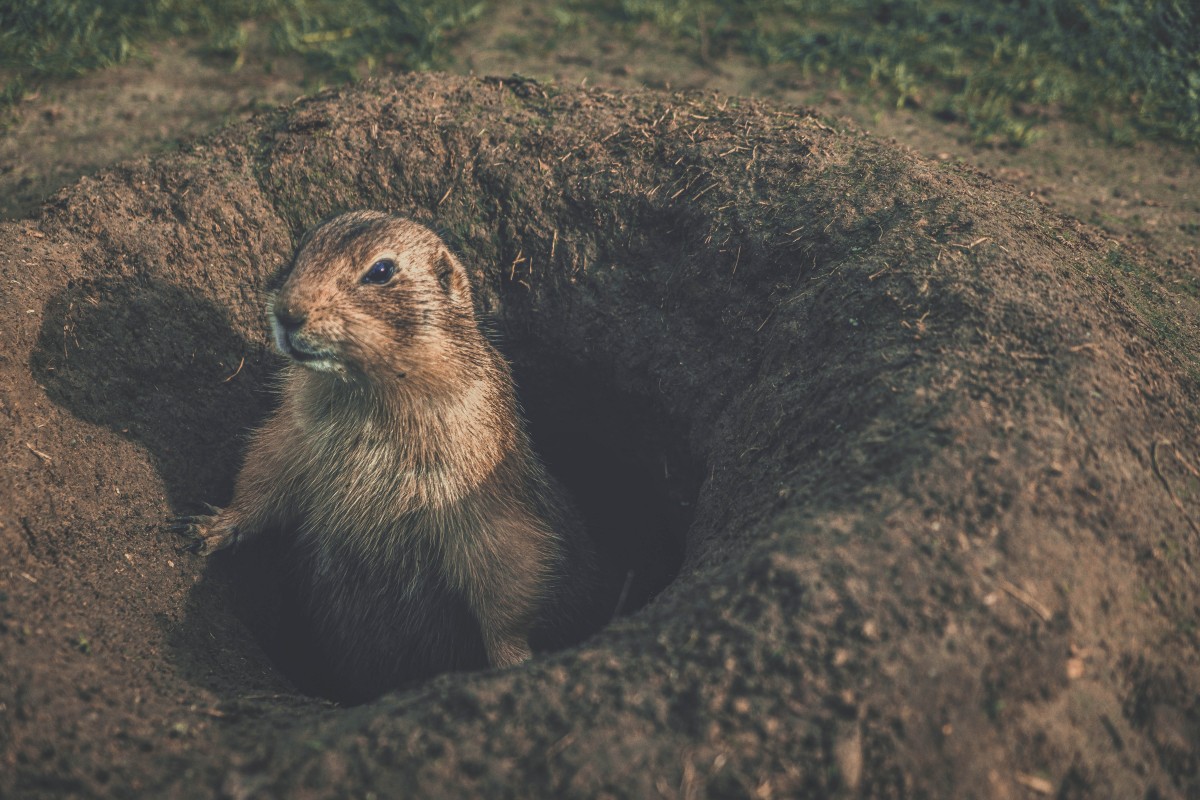 There are a few spots to park here. You'll want to get out and stretch your legs. This Prairie Dog Town is behind a fenced-off region. Watch long enough and you'll see cute little heads pop up from underground, look left, look right, and descend back down.
You'll See Bison And Longhorns
There are lots of signs in Wichita Mountains Wildlife Refuge that read: Bison and Longhorns Are Dangerous Animals. It's a warning, designed for tourists who want to get too close (and may disturb these lovely animals' natural habitat).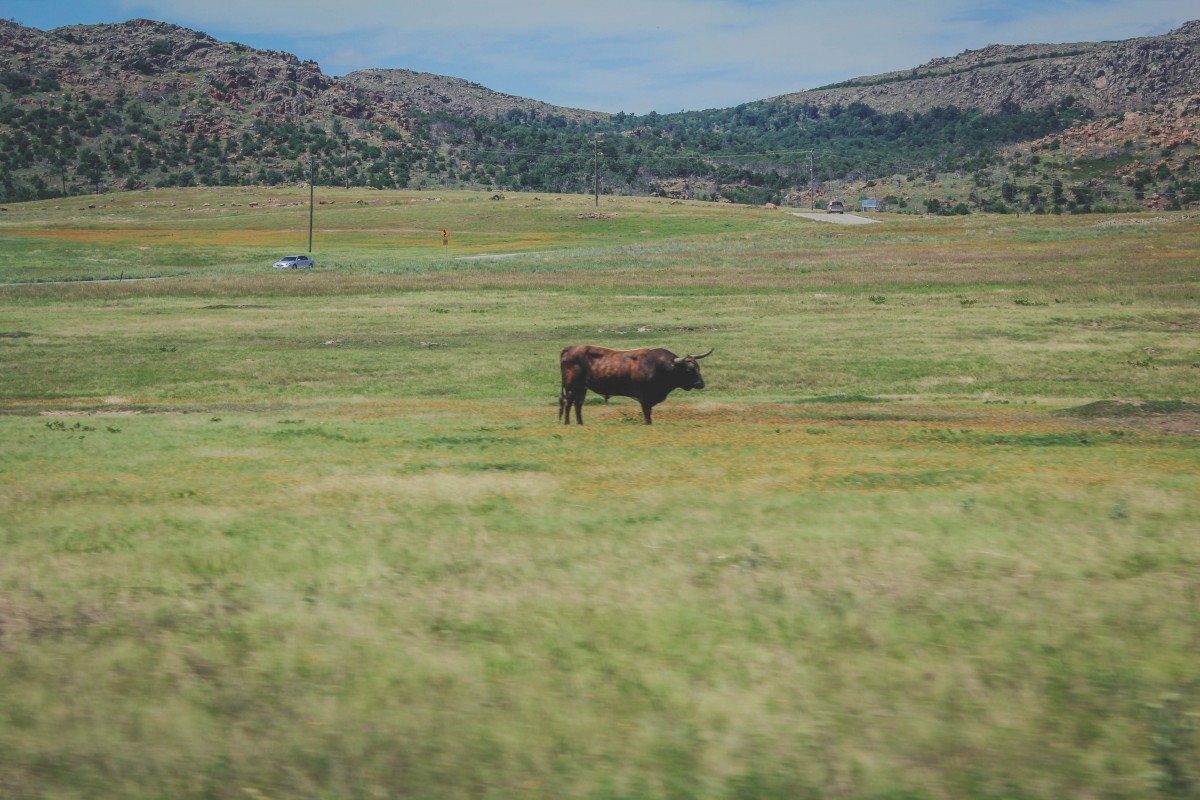 A drive-by view is good enough. And you might see bison on the fringes of trails (side note: most of the trails in Wichita Mountains are short but range in difficulty). But even if you stay in your car, you'll see them by the dozen during your trip (guaranteed).
For the most part, these animals graze peacefully. The bison look like wise old men buried in their thoughts. It's a calming scene.
Fishing
As you drive by, you'll see families parked by mouths of lakes, fishing. Wichita Mountains is a spot loved by anglers and fishing enthusiasts.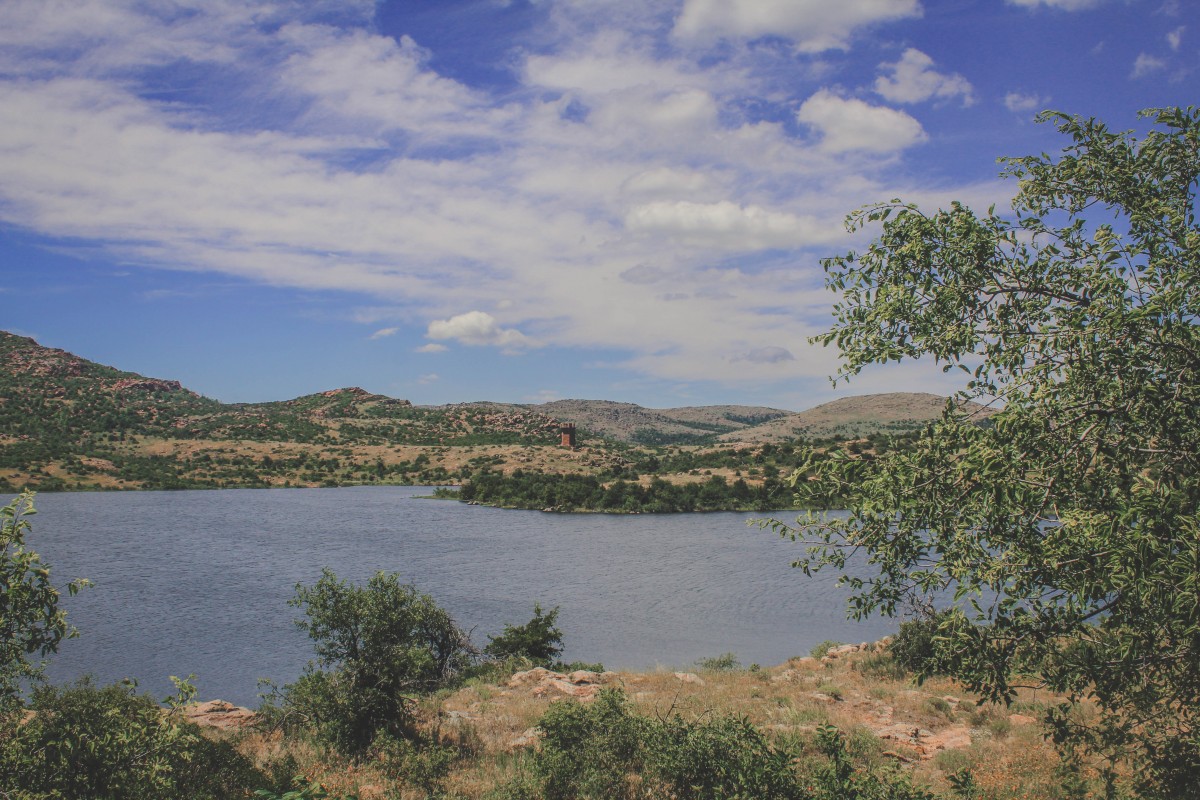 The lakes here are a deep blue, the kind of blue that matches the sky.
So even if you're not planning on fishing (you need an Oklahoma State Fishing license to do so), you can still enjoy the postcard-backdrop of waters rimmed by dark green shrubs.
It's Free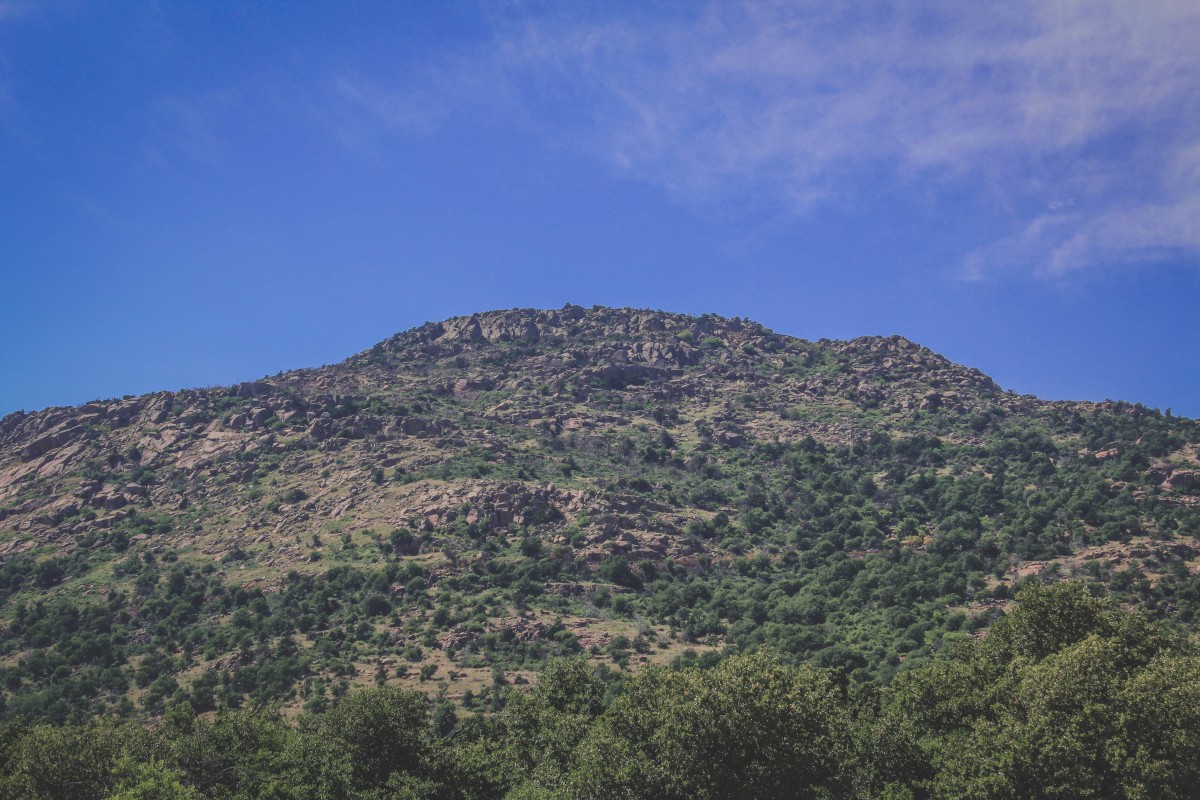 Wichita Mountains Wildlife Refuge is completely free to visit. This is a budget-friendly day trip option (from Dallas or Oklahoma City) rearing views that are absolutely priceless.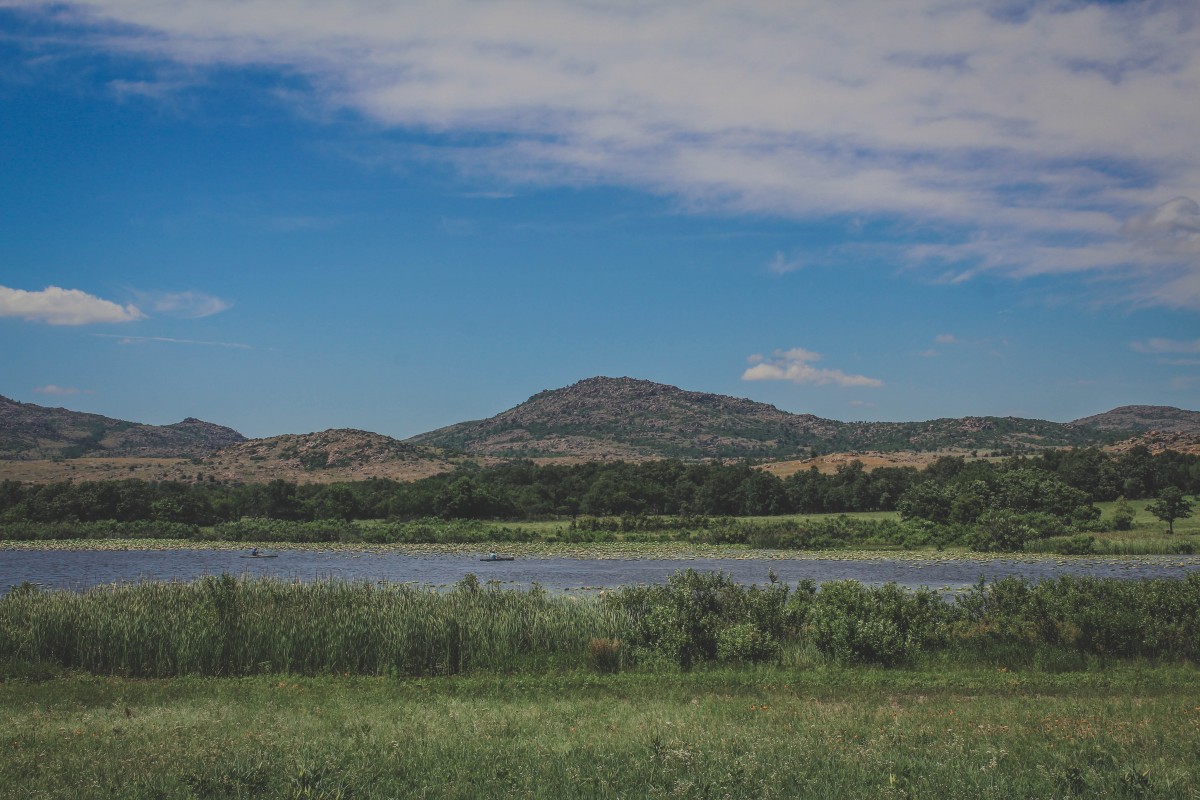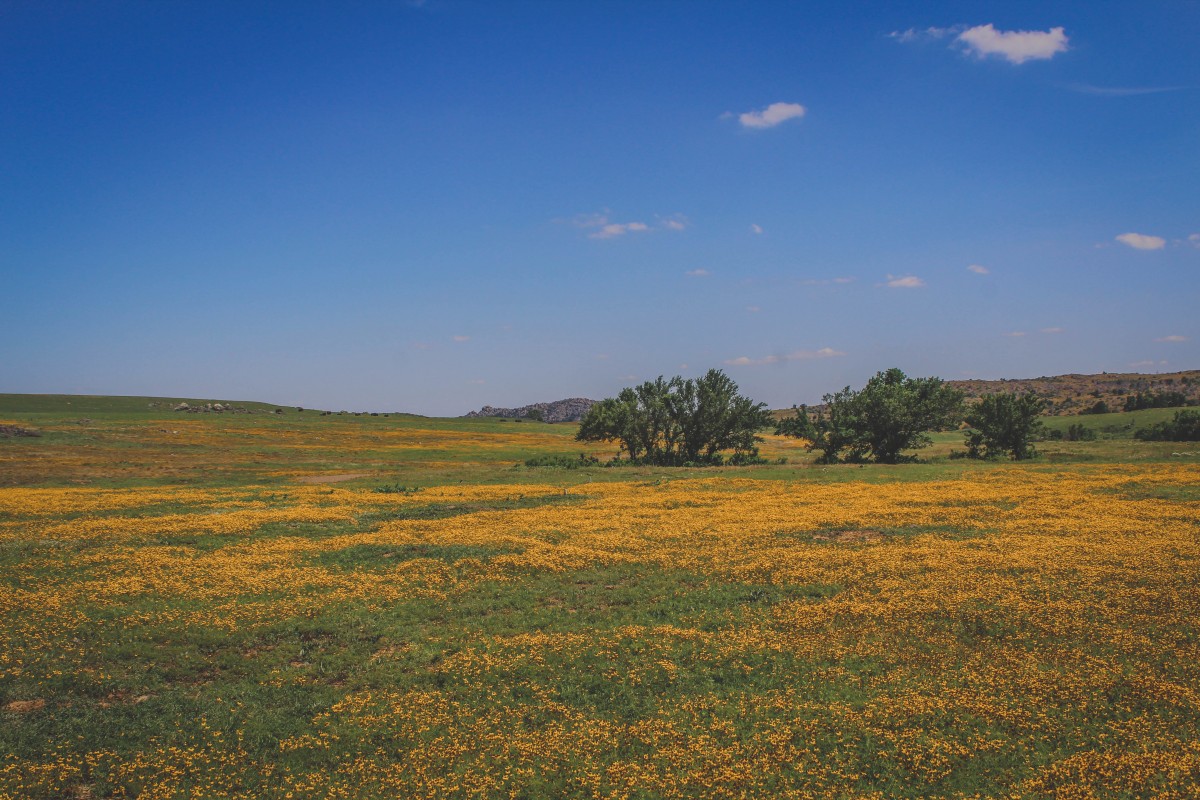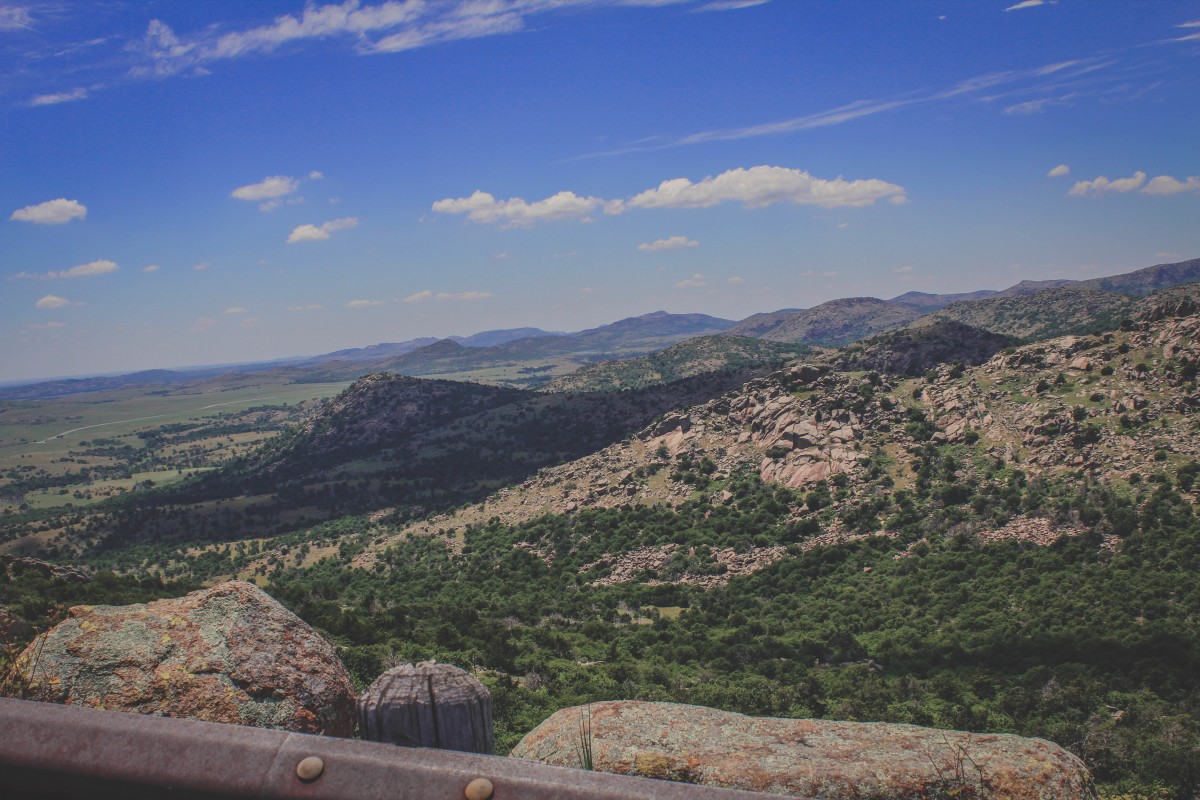 Did you enjoy this Wichita Mountains travel guide and photo diary? Have you ever been to Wichita Mountains? Let me know in the comments below!