Visiting Magnolia Market is the ultimate Fixer Upper fan pilgrimage.
Before Chip and Joanna Gaines converted me to the world of shiplap, vintage mantels, and exposed pipe shelving through their popular TV show, Fixer Upper, I admit, I was a skeptic. An unabashed country farmhouse style? No, thank you.
While I still opt for interior design that involves a minimalist black and white scheme, wall-sized maps, and globe-related decor, I was drawn to the rustic charm displayed in every frame of Fixer Upper. And within a few binge-watching sessions, I went from non-believer to believer.
I've been following the couple's journey for a while now (read: I've diligently watched seventy episodes). And I feel ready. This is it. I'm finally going to do it – I'm going to visit Magnolia Market.
So today's going to be a little different. I want us to dress up in our cutest country outfits and prance around the grassy grounds outside the silos. The idea might sound girly and silly, but I promise it will be fun.
So without further ado, here are seven things you must know before visiting Magnolia Market.
Disclosure: Heads up, this post contains some affiliate links, which means I may get a commission if you make a purchase. Don't feel pressured to buy anything. I still love that you're here, reading my content (side note: I'd probably suggest getting a coffee or tea first though because my blog posts tend to be long). To find out more, you can read our full affiliate disclosure right here.
Know The Address Of The Silos Before Visiting Magnolia Market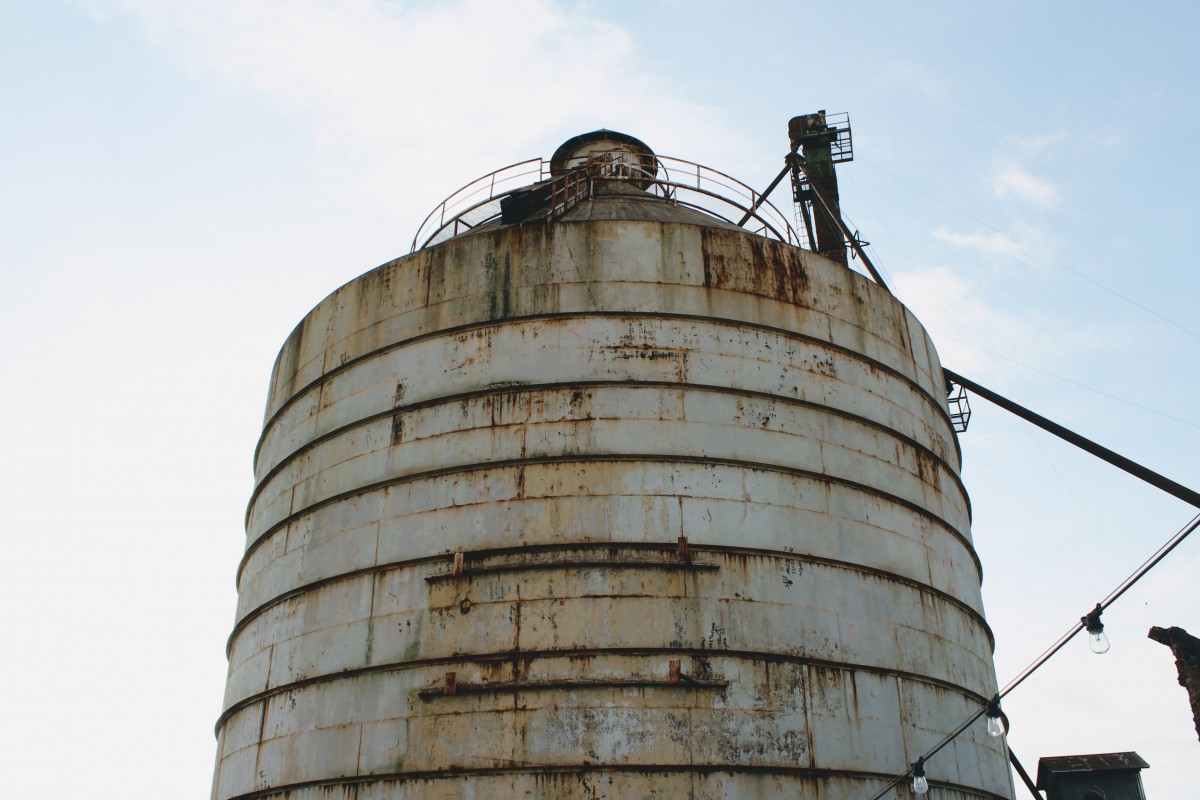 Nothing says rustic like this Waco landmark. With a mix of an industrial and farm-fresh feel, the Silos are quintessentially Fixer Upper.
Located on 601 Webster Ave, Magnolia Market is hard to miss. If the granary didn't cue us in to the right road, the crowds sure did.
By the time we arrive, the parking lot is already full. Remind me, why did I bother waking up early to get here again?
Magnolia Market Parking Tips:
Try the FREE parking lot on 8th street first. The lot is attached to the Silos property and parking is easy to snag if you arrive in the wee hours of the morning (or anytime mid-week).
There's also FREE street-side parking on all the neighboring streets. This was really refreshing, considering Dallas has meter parking everywhere and pay-for lots.
The FREE Silos District Trolley runs through a downtown route every twenty minutes. Park near the Farmer's Market (6th & Franklin Avenue Stop) or City Hall (2nd & Franklin Avenue Stop) and hop on to reach Magnolia Market.
Know Magnolia Market's Visiting Hours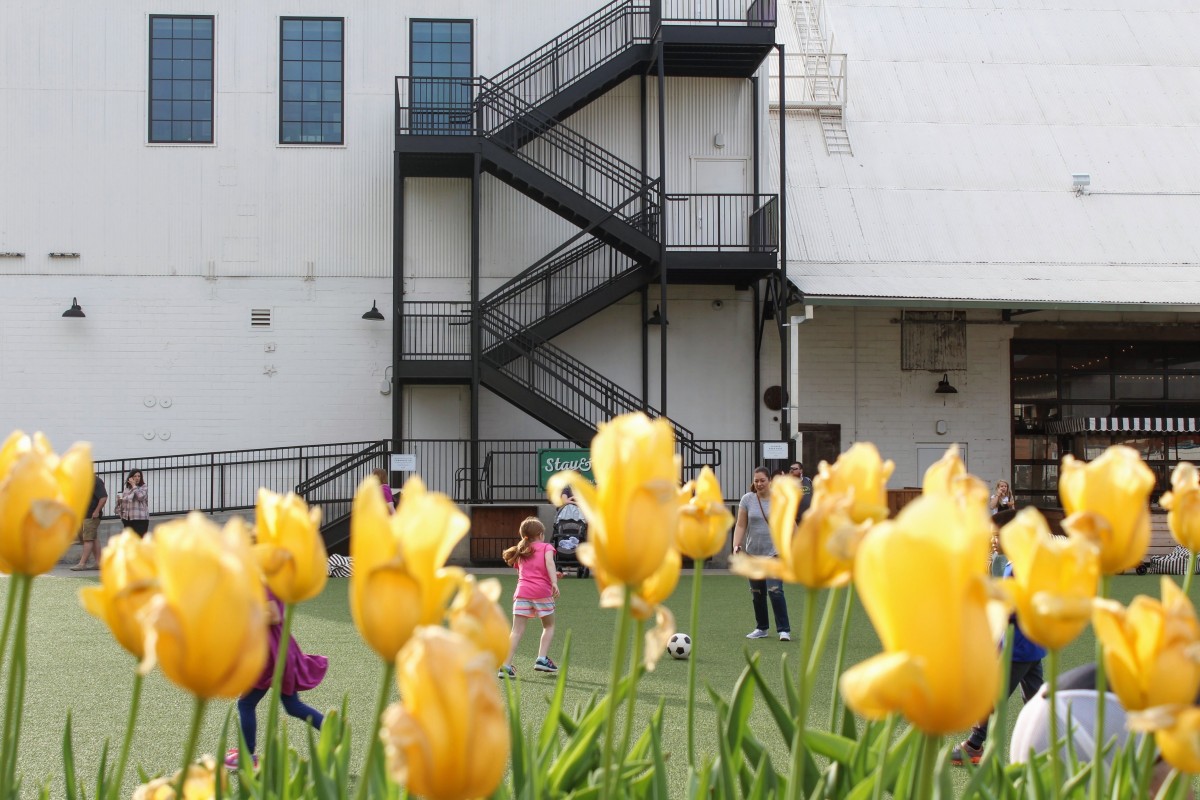 When I first heard about Joanna's plans to build a community-centered place, I quickly imagined a tourist attraction where Fixer Upper fans could chat, hold hands, and sing Kumbaya alongside Waco locals.
I'm a bit delusional sometimes.
But needless to say, Magnolia Market at the Silos is a collection of homey locales – the store, the bakery, the restaurants, and of course, the rental properties.
Magnolia Table opens shop at 6:00 AM. Based on a first-come, first-served rule, this no-reservations restaurant (which closes at 3:00 PM) gets plenty full fast. If you end up falling in love with the meals served there (and I have no doubt, you will), read Joanna's book, Magnolia Table, which details so many of the restaurant's best recipes.
Travel Tip: Magnolia Table is located on 2132 S Valley Mills Dr, Waco, TX 76706, which is a short stray from the Silos. Of course, the restaurant is accessible via trolley.
Somedays, Magnolia Table is hard to get a seat at. If you're looking for a morning pick-me-up, set foot into Silos Baking Co., which opens an hour and a half later. Open from 7:30 AM to 6:00 PM, the bakery offers sweet and sugary fresh baked goods.
Last but not least is Magnolia Market itself. The Market's doors officially open at 9AM but the queue forms around 8:15 AM. And trust me, the line gets long. If you can't make it by 8:45, skip the morning and lunch rush by heading down around 4:00 PM (two hours before closing).
Know The Best Day To Visit Magnolia Market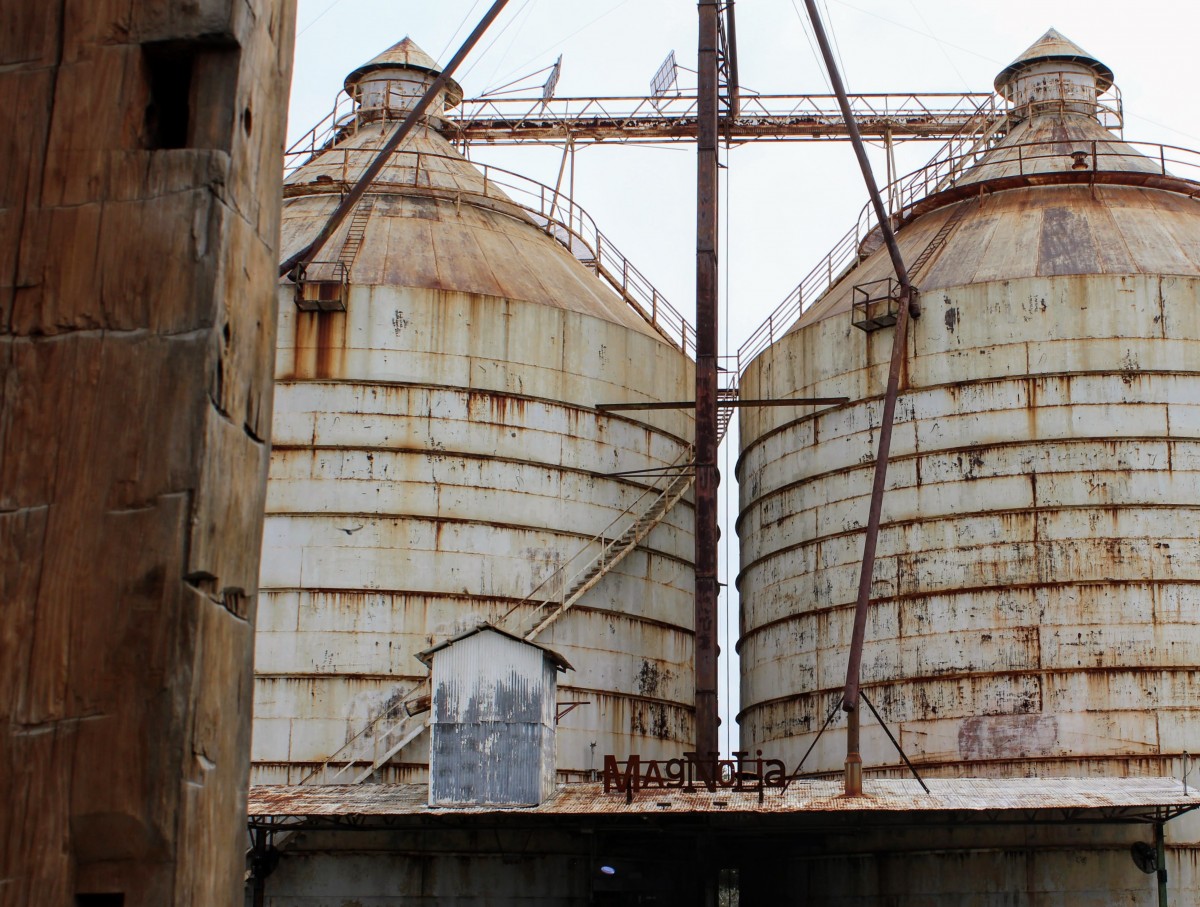 Since Magnolia Market is closed on Sundays, the Saturday crowds are huge.
So when we arrive, at 7:45 AM, the grounds are already buzzing. Swarms of people arrive, flitting from photo-op to photo-op.
The #MilesToMagnolia sign. The family-sized prop truck in front of the granary. The manicured lot outside Magnolia Seed & Supply Co.
Magnolia Market At The Silos is a one-stop photographer's delight. And while I personally felt a little charm was lost in the constant clicking, floppy hat twirling, and duck-lipped posing, the 'grammable nature of Magnolia Market is more than just clever marketing.
It's typical Joanna. Her painstaking attention to detail and love of interior design always produce sheer Pinterest and Tumblr worthy perfection.
We can't help the urge to take pictures everywhere.
Go mid-week when the crowds aren't high. Magnolia Market draws an inverted bell curve of people – as the week goes on, the masses dwindle then rise up again.
Know That Visiting Silos Baking Co. Will Satisfy Every Sweet Craving You Have Ever Had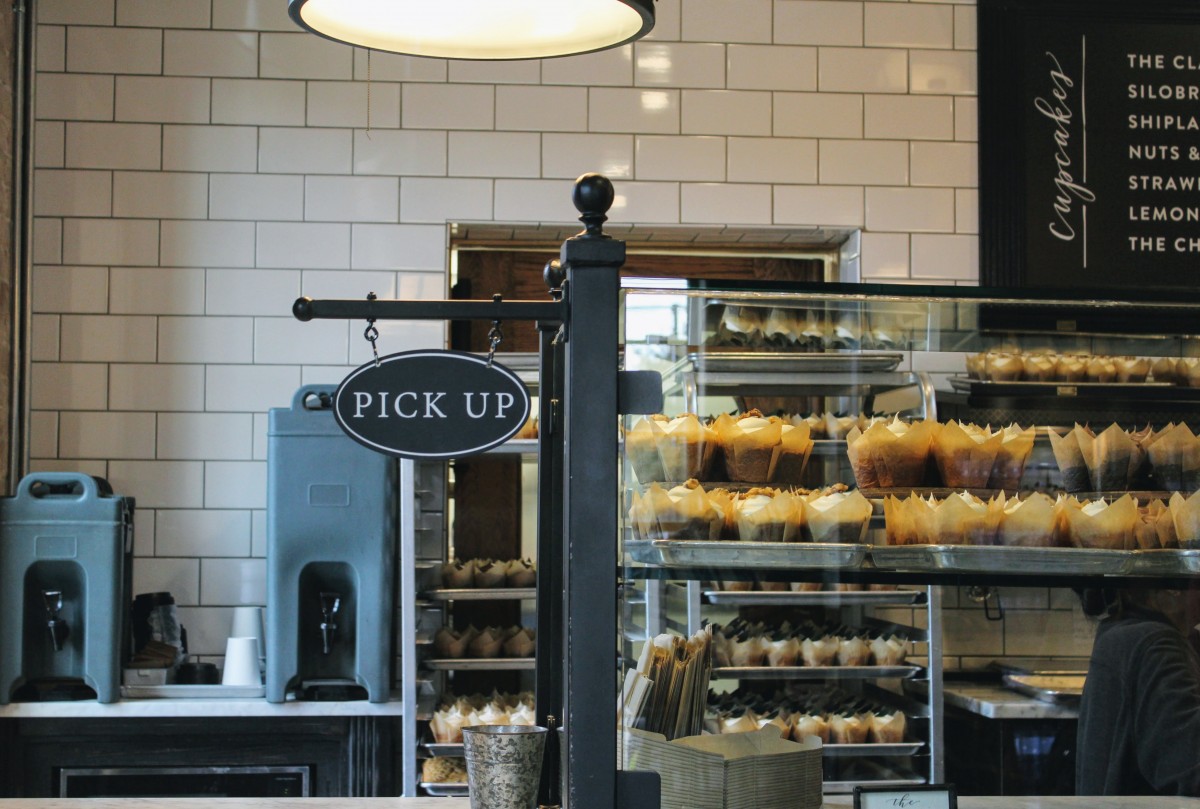 "So where did you come from?" the attendant asks, her voice a pleasant mix of sweet and raspy. She leans forward, holding the door to Silos Baking Co. open.
"Oh, we drove all the way from Kansas," the woman in front of us chirps.
The attendant lets out a low whistle. "That must have been a fun road trip."
"Well, it was a lot of driving," the woman explains. She waves her arms half-heartedly. Hints of exhaustion are drawn into her movements and face. Yet, her tone is strung with excitement "We drove pretty much straight all the way here. I just had to see Joanna's place. And I finally convinced my husband to come."
I'm a failure as a Fixer Upper fan – I thought the drive from Dallas was long.
I take the black menu card handed to me in line. Strawberries N' Cream. Check. The Chocolatier. Check. Carrot Cake. Check. Lemon Lavender. Check. Toasted Coconut. Check. My mind finally strays away from the cupcakes section of the list. The Prize Pig. The name sounds cute enough. I mark one final tick before checking out.
On impulse, I also purchase a coffee for my mum (the reigning queen of interior design – step aside, JoJo) since I'm not a coffee girl.
The cupcakes are placed in a cute, sleek black box with the words Silos Baking Co printed on it in a loose type-writer style black. It's artsy and elegant all at once.
Even after all the wrappers are thrown, we keep the box as a souvenir.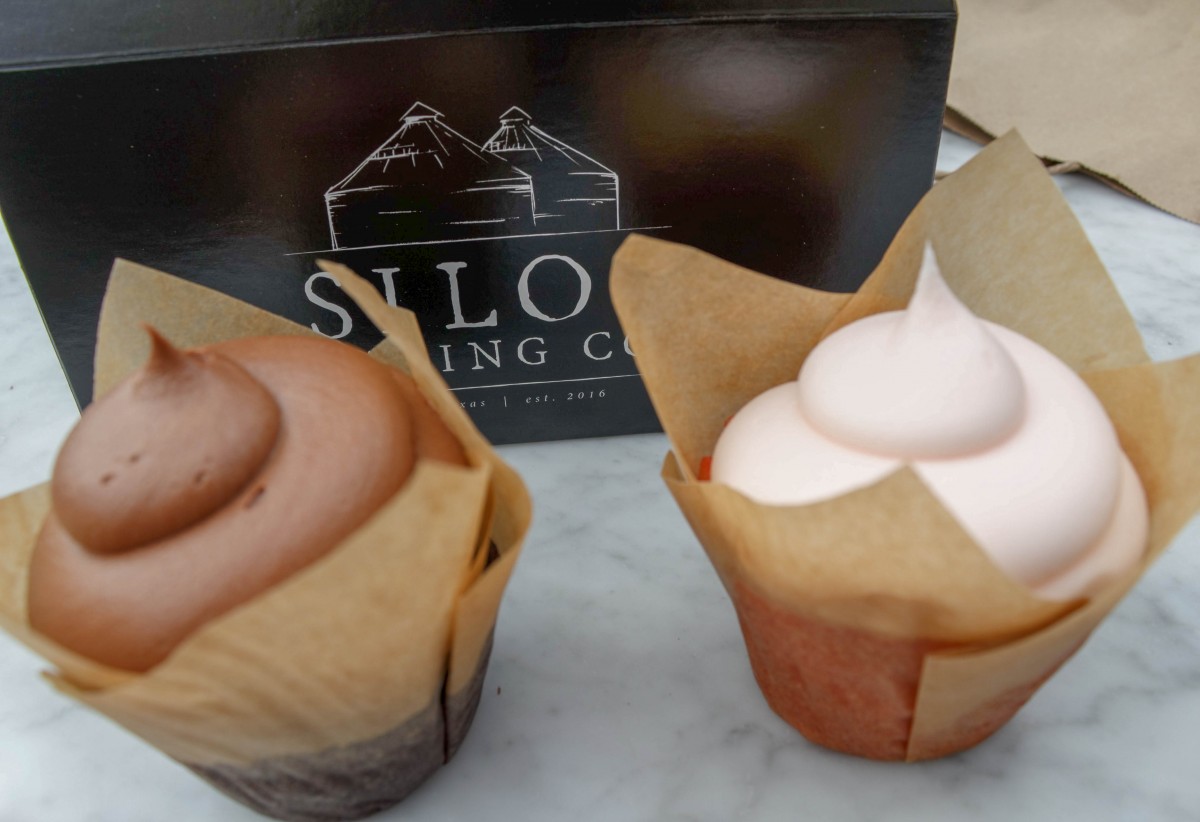 The cupcakes have heavy swirls of sugar-filled cream on top. Rich. Decadent. Gooey. Each bite could be a meal. Even though I'm an icing-first kind of gal (don't judge), these gourmet treats are meant to be handled with an army of forks and knives.
The Prize Pig is more savory than sugary. With subtle hints of cheese and bacon, this crumbly biscuit paired with a classic hot drink equals perfection.
Know That Chip & Joanna (Probably) Won't Be There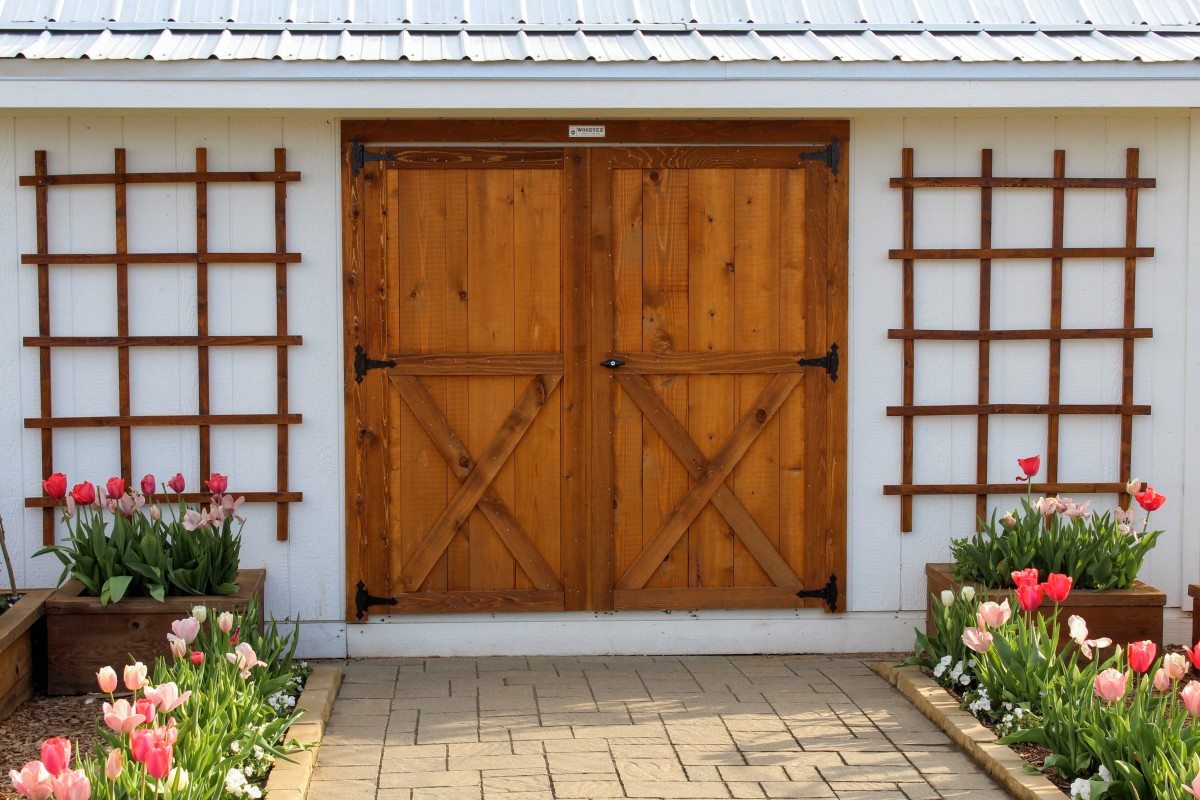 For some odd reason, despite what I read online, I thought Joanna was going to be in the store.
So when I drag you inside, as we are dodging the pushers, shovers, cutters, and shoppers-extreme (some Fixer Upper fans mean business), I start searching for Joanna's face.
But it's nowhere to be seen in the crowd.
Travel Tip: Sometimes, over the weekend, Joanna's mum greets guests. She's really nice and is totally okay with pictures so bring a camera.
While Chip's corner is very…well…Chip and Joanna's aesthetically picked choices are everywhere, the Gaines family themselves probably won't be in the store when you are visiting Magnolia Market.
And that's okay.
You see, somewhere, in between raising five kids, building their Magnolia empire, and filming promos and advertisements, Chip and Joanna Gaines have managed to write four books.
This is how we actually get to know them.
A New York Times Bestseller, The Magnolia Story is a motivational mecca. Raw. Open. Set in a journal-style tone, Joanna and Chip Gaines talk about failures, gratitude, setbacks, and faith. I think the book falls into business more than biography (which, I know, when it came out, is what a lot of Fixer Upper fans were hoping for). But still, the anecdotes and asides perfectly highlight how a young entrepreneurial couple learned to work together and break out of "mom 'n pop" into big business.
I definitely felt that The Magnolia Story was very much Joanna, so when I heard about Capital Gaines, I was excited. Chip's classic humor is peppered throughout the novel. A stirring narrative medley, Capital Gaines is very similar to the Magnolia Story with more of an inspirational twist.
Travel Tip: The Magnolia Story audiobook is actually narrated by Chip and Joanna Gaines. Instead of a road trip playlist, listen to the book on the way down to the Silos. If you don't have Audible, sign up for a 30-day FREE trial and get two FREE audiobooks here.
Know Where To Grab Lunch When Visiting Magnolia Market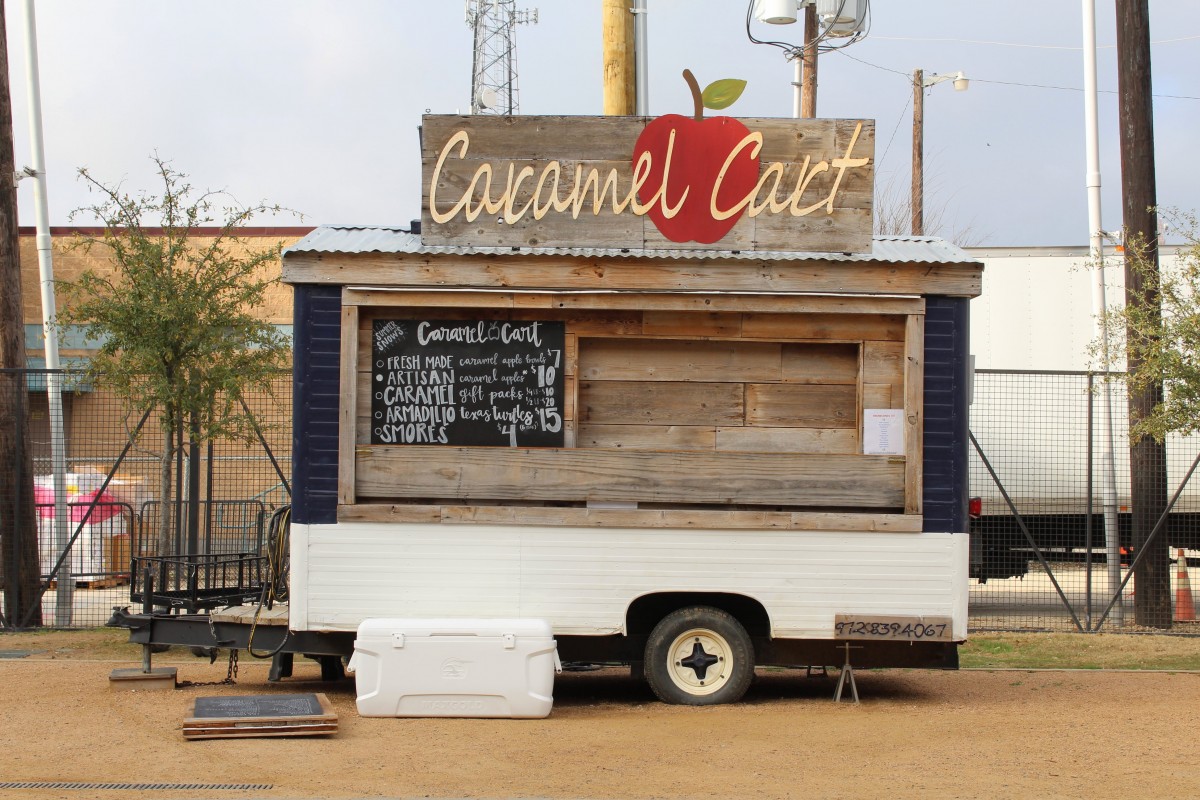 I couldn't count the number of food trucks at the Silos. Not because I'm incapable of basic counting but because I was so enamored by all the options, I completely forgot to.
We have plenty of time to decide what to grab for lunch. Until then, I'll give you the full low-down on my favorite brunch stops near Magnolia Market at the Silos:
Cheddar Box: This oh-so good grilled cheese will make you wonder why you ever stopped making a childhood favorite dish.
H.O.T Dog House: I'm still not sure if it's a sandwich or a hot dog (despite what the title says). There are so many ingredients, flavors, and textures packed into such a tiny meaty package.
Heritage Creamery: Go for the van (it's too cute to be true) and the creativity involved in the ice-cream.
Steel City Pops: I'm obsessed with the Dallas location and I'm sure the Waco food truck is equally amazing.
Of course, all the options offer pixie quantities at bank-breaking prices but hey, that's all Texas food trucks.
Travel Tip: When you arrive at Magnolia Silos, follow all the food trucks that are making your mouth-water on social media (particularly Twitter & Instagram). There, you'll find all the latest deals, discounts, and special menu items.
Know What To Shop (And Where)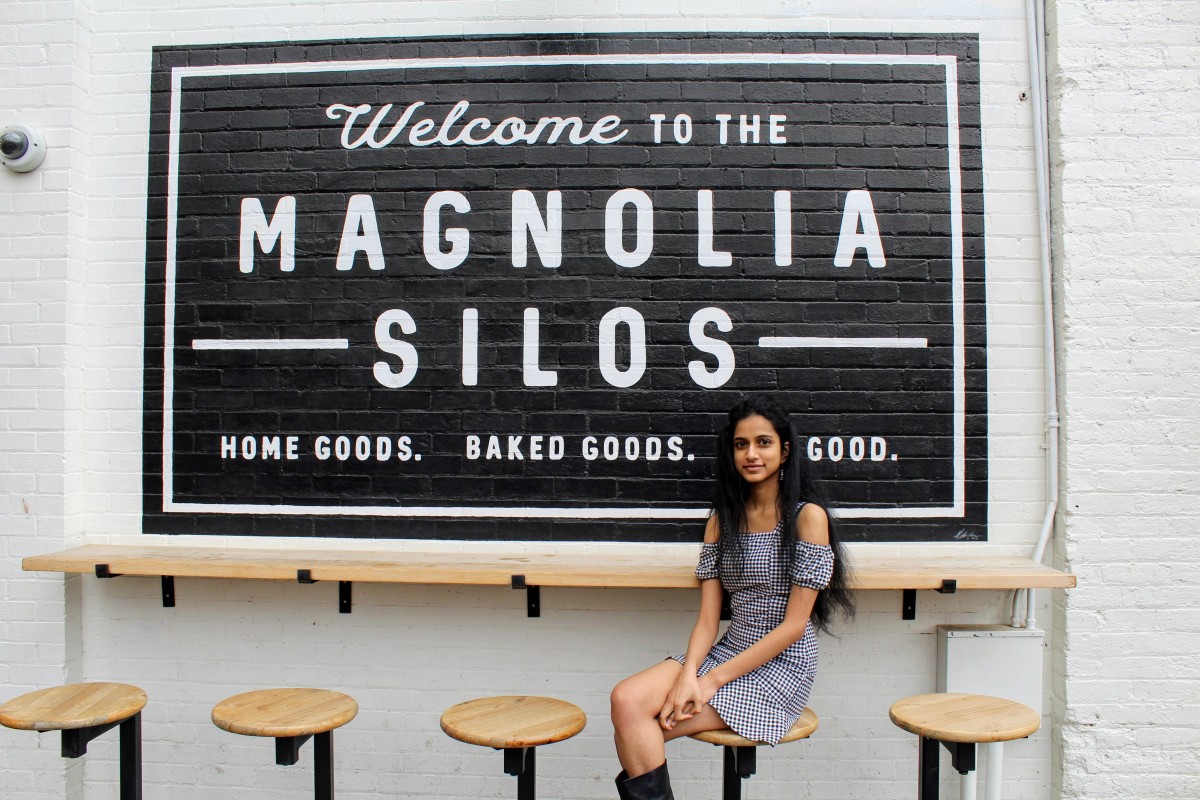 While browsing the store is an experience, everything in-store is available online (and at the same price).
I'll be honest, during the first few seasons of the show, I admired how Joanna managed to find cheap items that were gorgeous. Each piece she salvaged had the power to turn homes from sorry to dreamy. She truly stuck by the name of the show – Fixer Upper.
Looking at the price tags in Magnolia Market, I felt like I was headlining in Price-Mark-Upper versus Fixer Upper. The tags had more zeroes than my university budget could handle.
Of course, there are gems. Of all the hundreds of items in the store, there are a few that scream bang-for-your-buck. You just have to hunt for them.
Maybe, that's the lesson JoJo is trying to teach – finding the right pieces takes time and effort. Buying everything isn't viable.
Or she's just a great businesswoman who knows her fans. I prefer to believe the former (even though the latter is probably more accurate).
At the end of the day, after visiting Magnolia Market, we head back to the parking lot. Children kick soccer balls around the open grassy space in front of the Silos. Instagrammers pose by the Welcome To Magnolia sign (I'm so guilty of this). Families tumble out of the store, clutching bags full of pillows, throws, and vases.
It feels too early to bid adieu, but we do.
Now, if I can only find a Fixer Upper fan Compostela….
Recommended Waco Tours
Did you enjoy this guide to visiting Magnolia Market? Are you a fan of Fixer Upper? Let me know in the comments below. As always, I love hearing from you.