best bakeries in Solvang for a taste of Denmark
On my last trip to Solvang, I went on a pastry crawl. My mind was against it (Anshula, get a grip. You can not possibly have desserts all day. Can you?). My stomach was for it. My heart did a little flip-flop in anticipation. After all, Solvang is known for its bakeries. It seemed unjust not to try them.
Thus began a weekend belly-full of butter cookies and wienerbrød (I have no regrets).
There are five major bakeries in Solvang: Olsen's Danish Village, Mortensen's Danish Bakery, Solvang Bakery, Danish Mill Bakery, and Birkholm's Bakery & Cafe. Most of these bakeries are owned and operated by multiple-generations-old Danes, so you'll find classic Danish-American takes on everything from kringles to franske vafler.
Here's a run-down of which bakeries in Solvang to add to your radar (and a few of my favorite menu items from each bakery)!
Olsen's Danish Village Bakery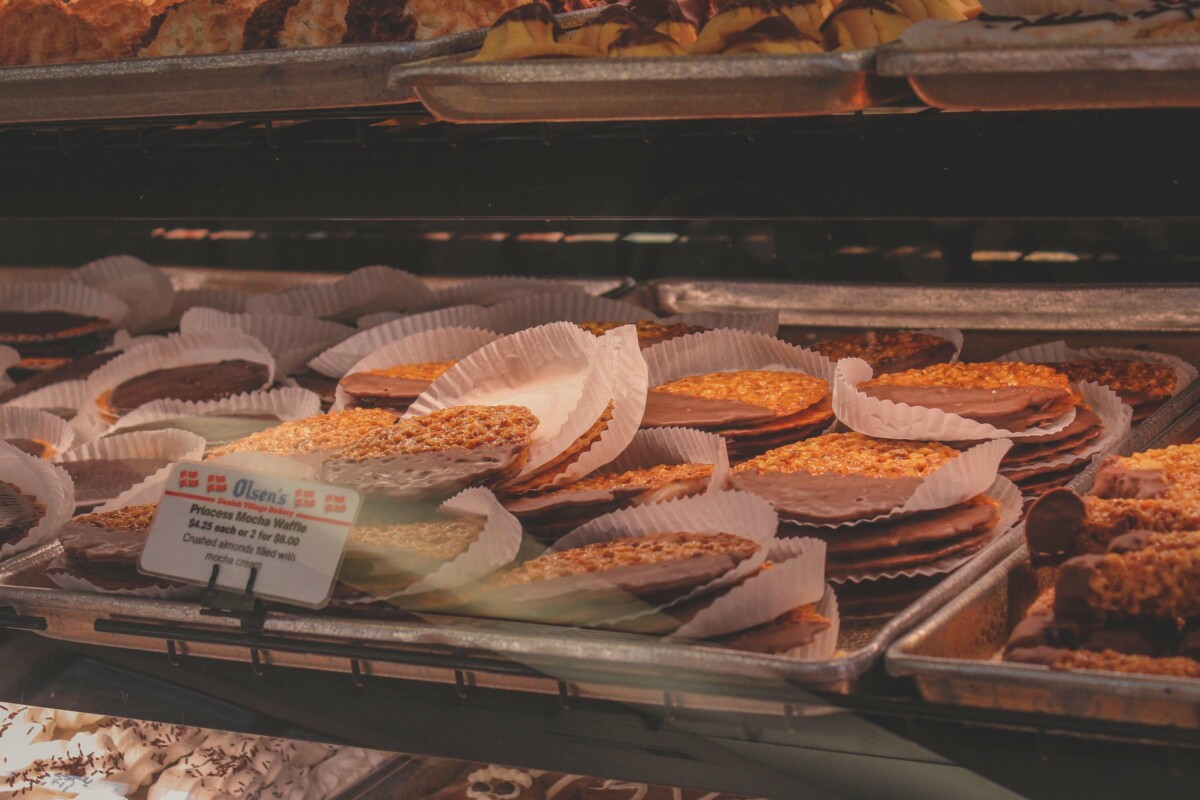 Olsen's Danish Village is one of the best-known Danish bakeries in Solvang. Olsen's displays are hard-to-miss. You'll see them right when you enter; they're large and looming and laden with treats. Go right up to the counter and order (each bakery item is labeled so if this is your first time in a Danish bakery, don't worry). And if there's a long line (there often is), slip to the back and wait. Olsen's is a Solvang bakery worth queuing up for. Bent Olsen, one of the owners, is a third generation baker. His baking career is rooted in his great-grandfather's Aerøskøbing recipes, so you know his pastries are going to be good and timeless and and full of heart.
Here's what to order: Olsen's creamy raspberry or apricot Danishes, their wide and sweet Danish waffles (Solvang's riff on franske vaflers), and their buttery, flaky kringles.
Mortensen's Danish Bakery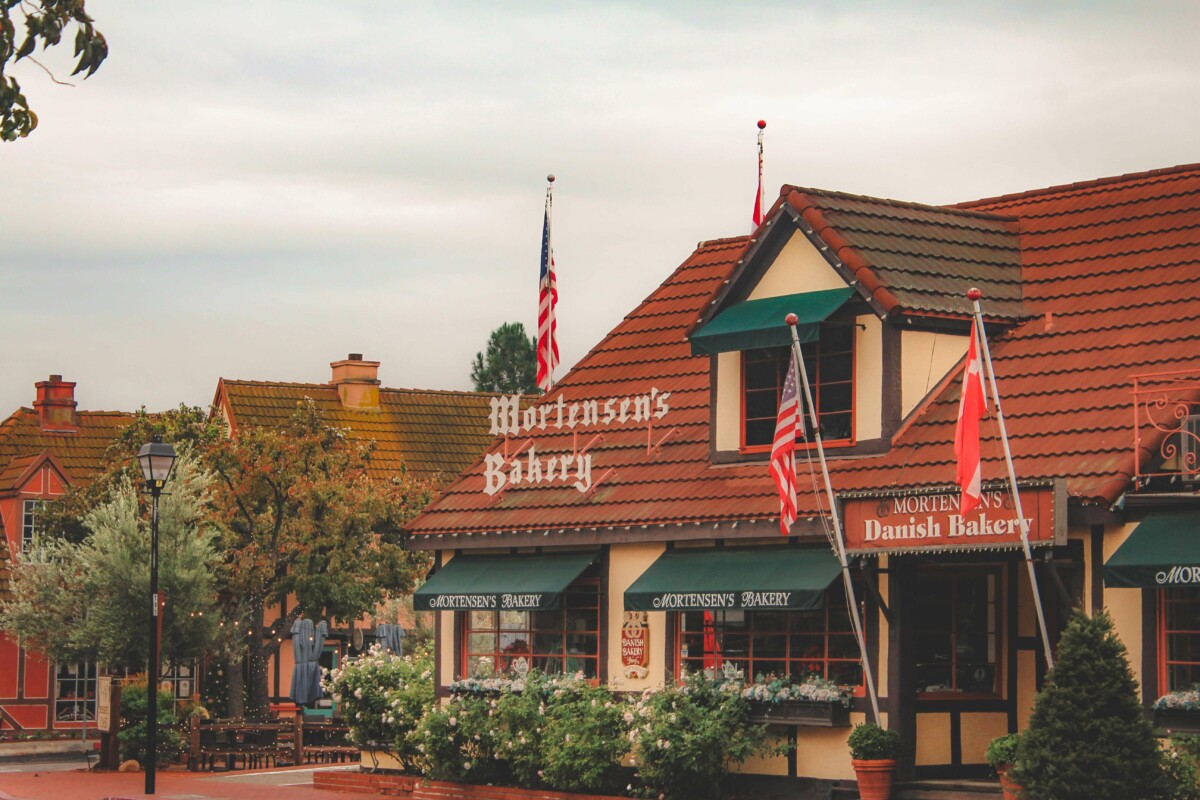 Mortensen's is another one of the most delightful bakeries in Solvang. Laminate wood extends from a long, thin windowsill (topped with mugs and clay houses) to an equally long display case highlighting popular Danish (and non-Danish) treats. The decor is polished and simple: light wooden seats, soft pink accents, a large center table resembling a cupcake stand. The bakery, itself, is run by a trio of sisters, daughters of Earl Petersen, Mortensen's Danish-American owner.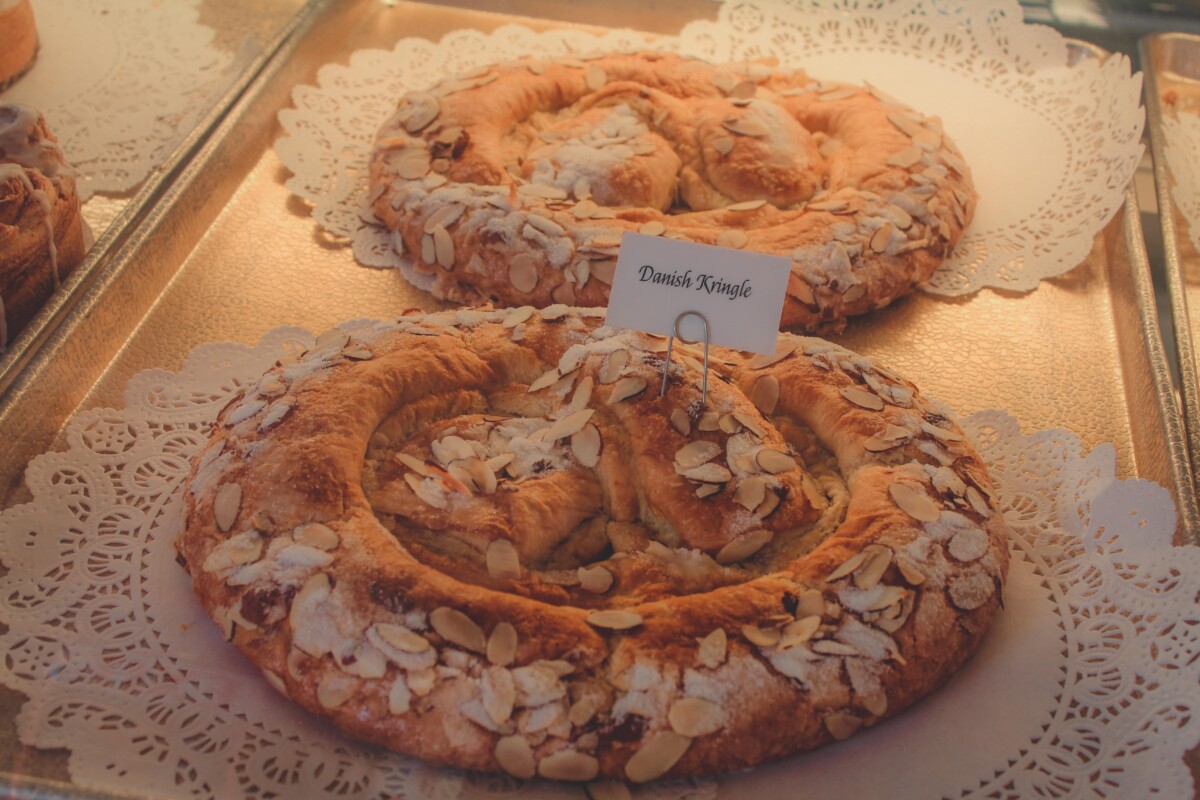 Mortensen's is most well-known for its Pistachio Square, a small shortbread pastry followed by a bright green layer of pistachio flavoring, sliced almonds, and chocolate drizzle. But truth be told, I prefer their butter cookies (more please), bear claws, and owl eyes.
Danish Mill Bakery
There's a reason why Danish Mill Bakery has a gold crown pinned beneath the ridge of its roof. Arvid Petersen, Danish Mill Bakery's founder, supplied baked goods to King Christian X in the mid-20th-century, and Danish Mill's current pastry chef, Henrik Gram, baked for Magrethe II, the present Queen of Denmark. Despite its ties with royalty, Danish Mill Bakery is a humble and sweet little bakeshop in Solvang. Wooden joists make this small space feel lighter and airier. The menu is pleasantly sized. Get the Princess Cake. Enough said.
Birkholm's Bakery & Cafe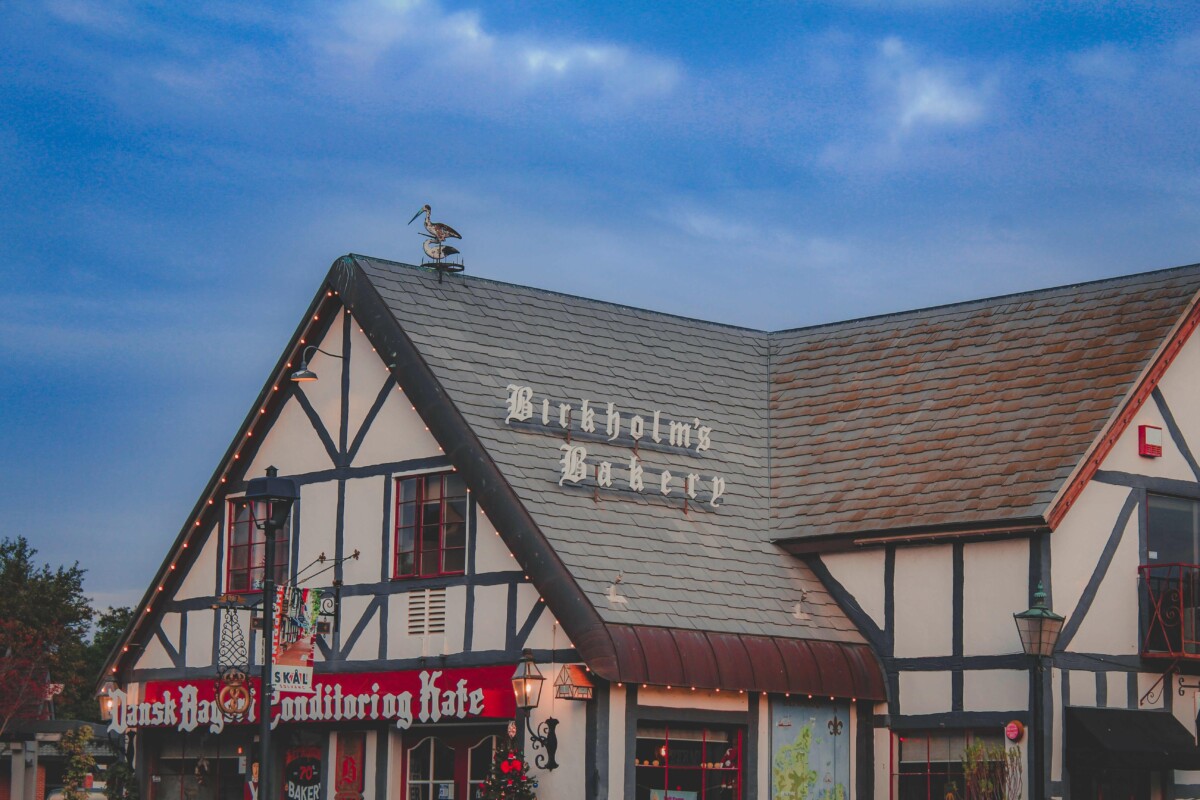 Birkholm's location, a short stroll away from the main hub of Solvang's Danish boutiques, makes it one of the lesser visited bakeries in Solvang. Amble in and you'll be taken aback by the scent of fresh bread and fruit jam and deli sandwiches. It's rich and heavy and enticing. The recipes are generations old too. Baking is a Birkholm family tradition that has been running since 1951. Pick up a few Solvang-area classics (Bear Claws, Danishes), bring them back to your hotel room (it's a tough ask, I know), and warm them up before enjoying. My top pick? Birkholm's Cream Puffs.
Solvang Bakery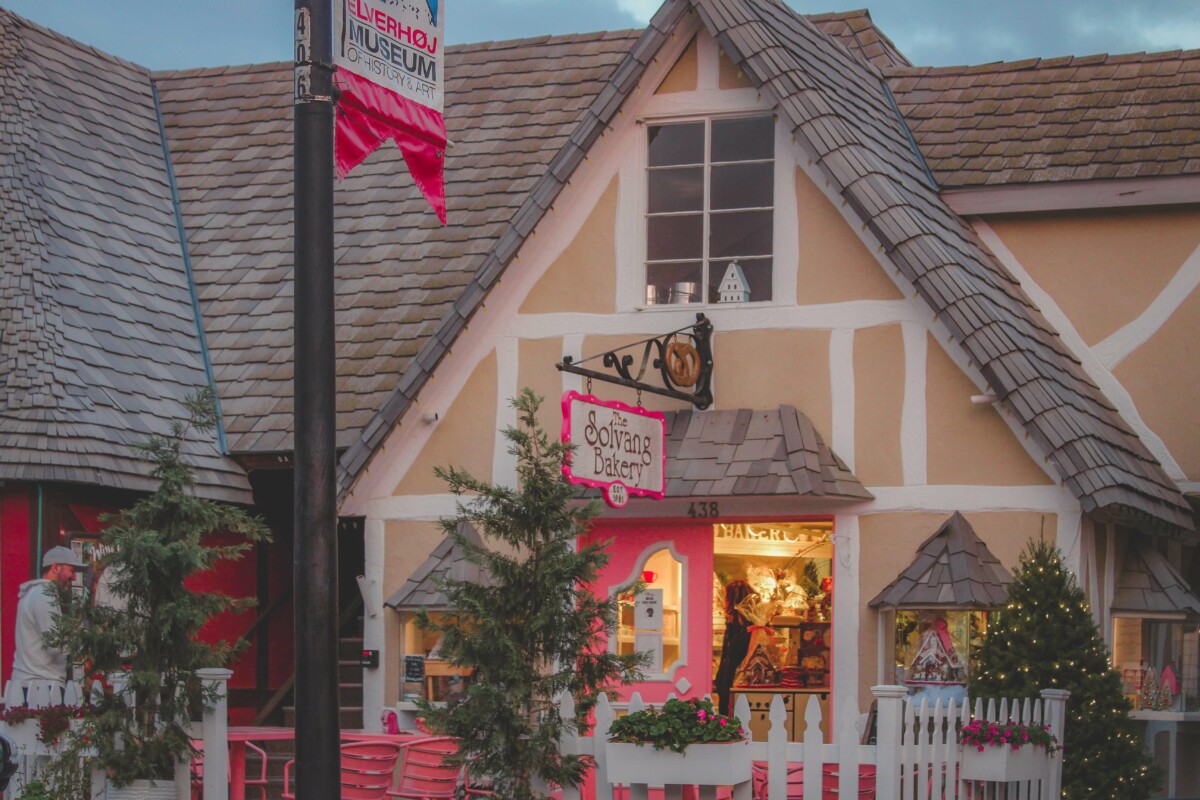 In 1981, Susan Halme founded The Solvang Bakery with dual inspiration: her's father's homemade pies and her Finnish mother-in-law's breads. Being in Solvang, Halme knew that it was important to celebrate the town's Danish heritage, so you'll find Danish treats here too. A cute, unabashedly pink, Barbie dreamhouse-esque shop, Solvang Bakery is best-known for its impressive roster of celebrity clients: The Kardashians, Miranda Kerr, Chrissy Teigen, John Legend, Rosanna Pansino. The reason? Solvang Bakery's custom gingerbread houses complete with lights. But there are simple, more affordable options in-shop too: delicate, aesthetic, almost too-pretty-to-eat kransekage, kringles, and bear claws.

What are your favorite bakeries in Solvang? What would you order from these Danish bakeries? Let me know in the comments below! As always, I love hearing from you.