our favorite beaches in York, Maine
Beaches in York are gentle. Waves lick soft shores. Sun warms fine sands. Beachcombers make their way along honey-colored banks. Cool waters erase stencils of footsteps.
Summer surges with sightseers; it was winter when my feet pressed into York's frigid beach grounds. The waters were ice-cold, so was the weather. Snow veiled pebbles, shells, and sand. The coast was dark and wet, with washed-up branches and sea plants. Silence was the song of the season.
I wish I beach-hopped York months later, in July or August, on a weekday. I enjoy solitude, but I don't enjoy being a solitary person on a beach. There's a certain comfort to being surrounded by people reading books by the water, journaling, napping, scrolling through social media, and just being.
The York beaches I saw weren't colored in by beach blankets, towels, umbrellas, and picnic baskets, but they were beautiful: ruler lines of waves, margins of sand, holiday homes in the distance, cloud-streaked skies, gulls swooping down.
Here are a few favorites – five beautiful beaches in York (and York County), Maine.
Disclosure: Heads up, this post contains some affiliate links, which means I may get a commission if you make a purchase. Don't feel pressured to buy anything. I still love that you're here, reading my content (side note: I'd probably suggest getting a coffee or tea first though because my blog posts tend to be long). To find out more, you can read our full affiliate disclosure right here.
Long Sands Beach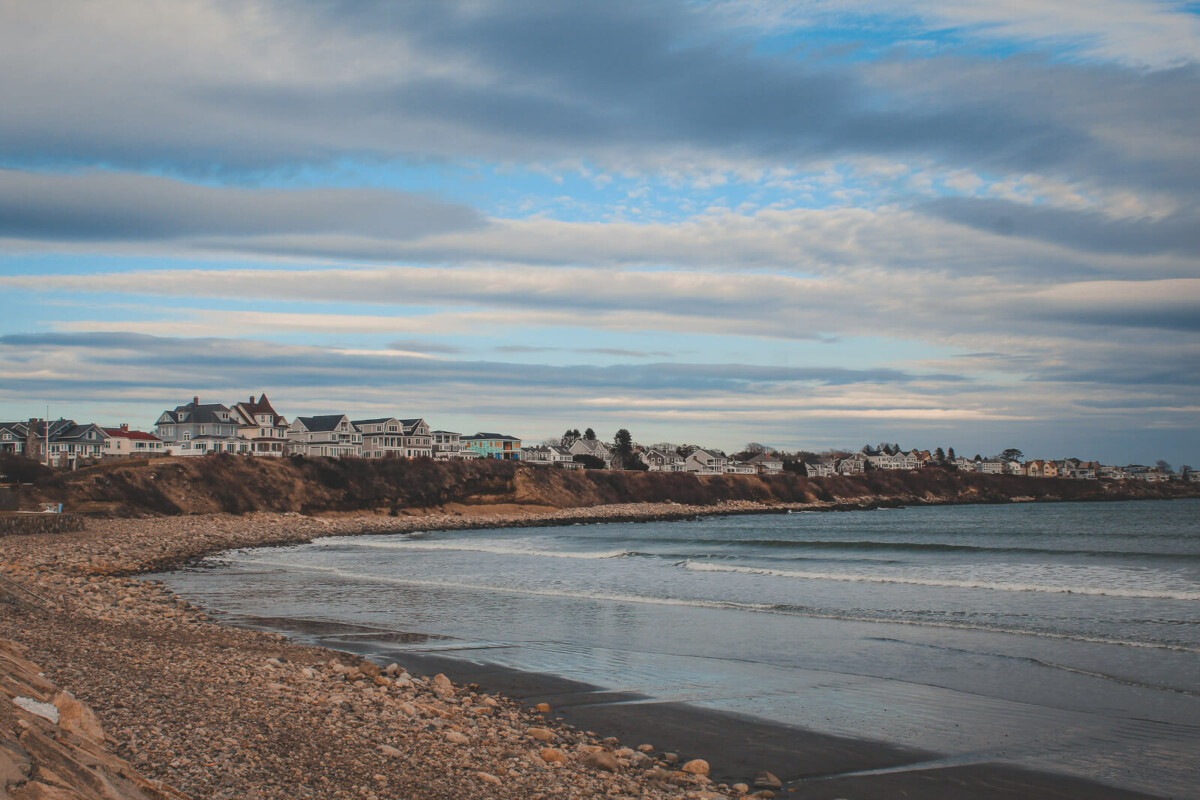 Strap on your beach shoes and walk along Long Sands, one of two beautiful beaches in York Beach coastal village. The path is pleasant, an (almost) one-and-a-half mile stretch bracing the Atlantic. You'll step past graham-cracker crumbles of rocks and sands creased by waves.
When the water swells, surfers paddle out to a designated surf-friendly zone.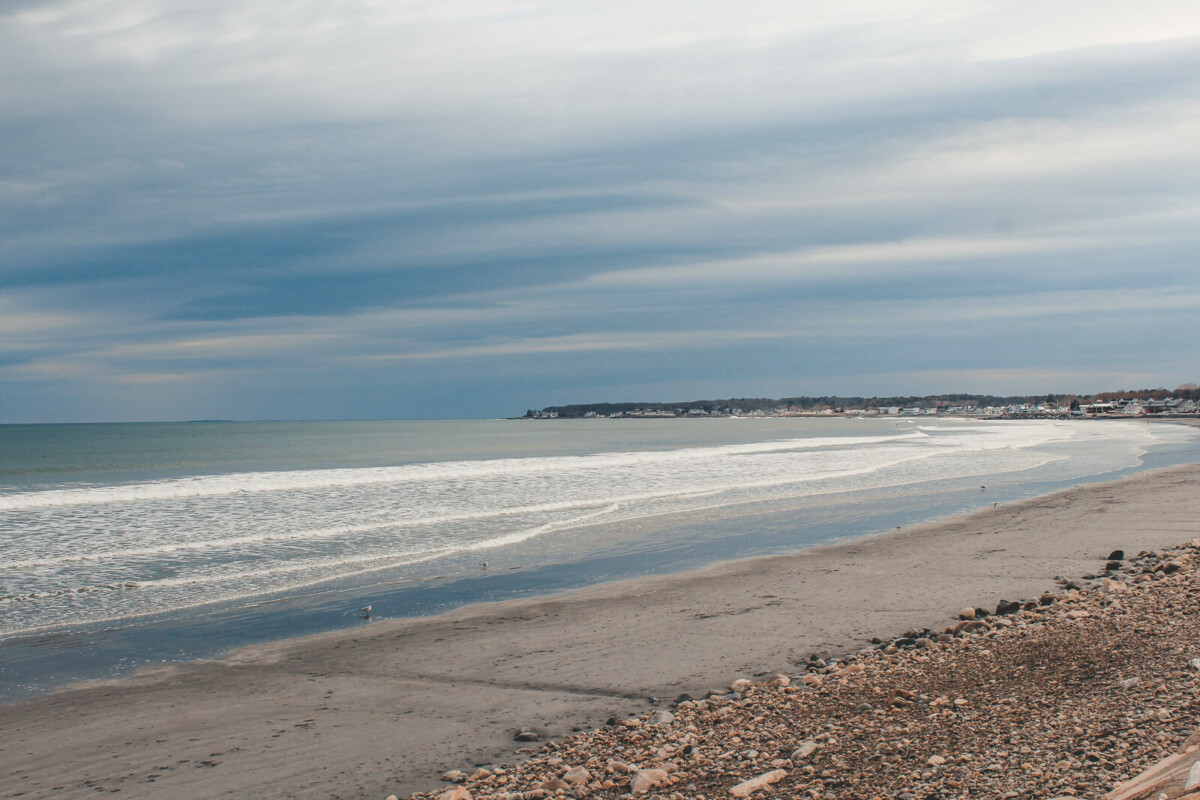 Stone's Throw is the Long Sands stay to note—coastal guest rooms, breezy balconies, and crisp beach views (check current rates and availability here). A bright, airy (first come, first served) hotel restaurant interprets vegan food through an ocean lens. Think plant-based crab cakes, cauliflower ceviche, and an eggplant anchovy Caesar salad.
Parking Info: Like many beaches in York, Long Sands Beach is easy to access; just park in one of the many metered spots along the cove ($2 per hour). Summer crowds swing in fast, so arrive early to claim your space.
Short Sands Beach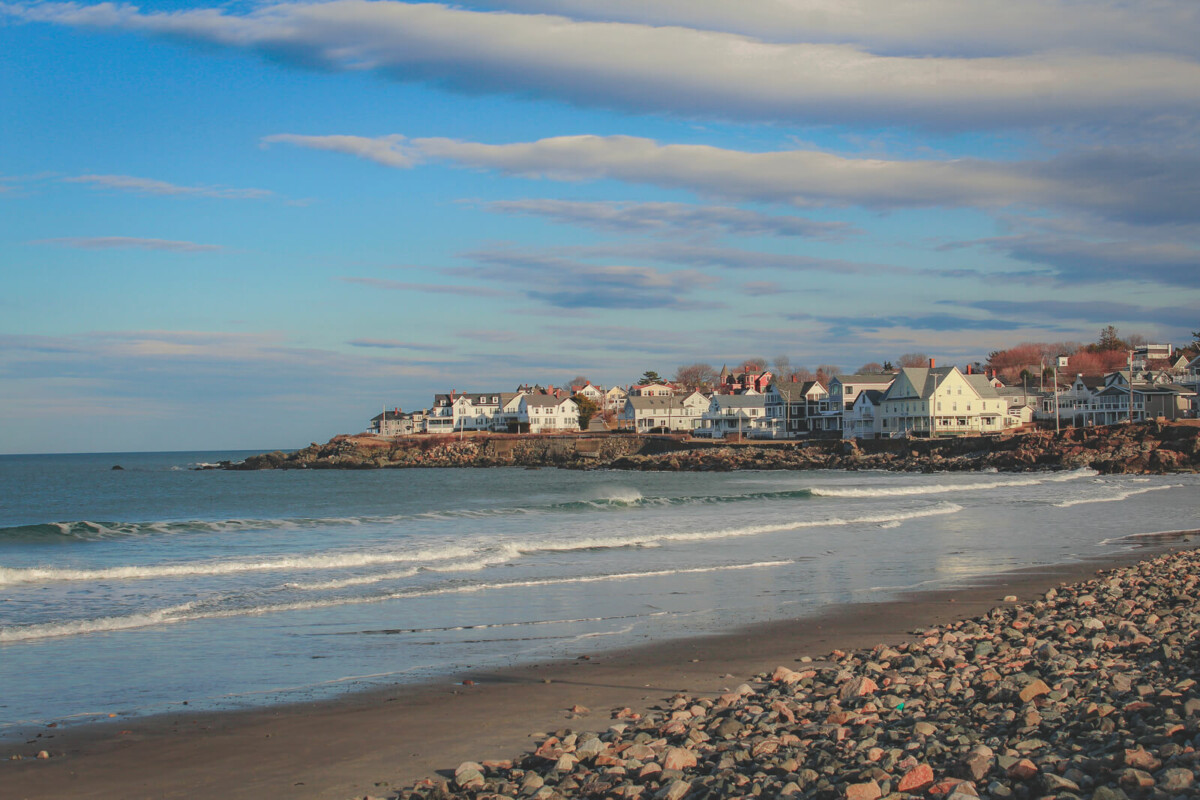 When it comes to York beaches, Short Sands Beach punches well above its weight. It's small, compact, and flat – a beachside snapshot of paradise. In the summertime, only a few slivers of shore stay in view; Short Sands towels up.
Recline 180 degrees on a weekday or wander around. Start at Ellis Park, a small patch of grass by the shore where kids slide down a playground and couples picnic beneath a bandstand.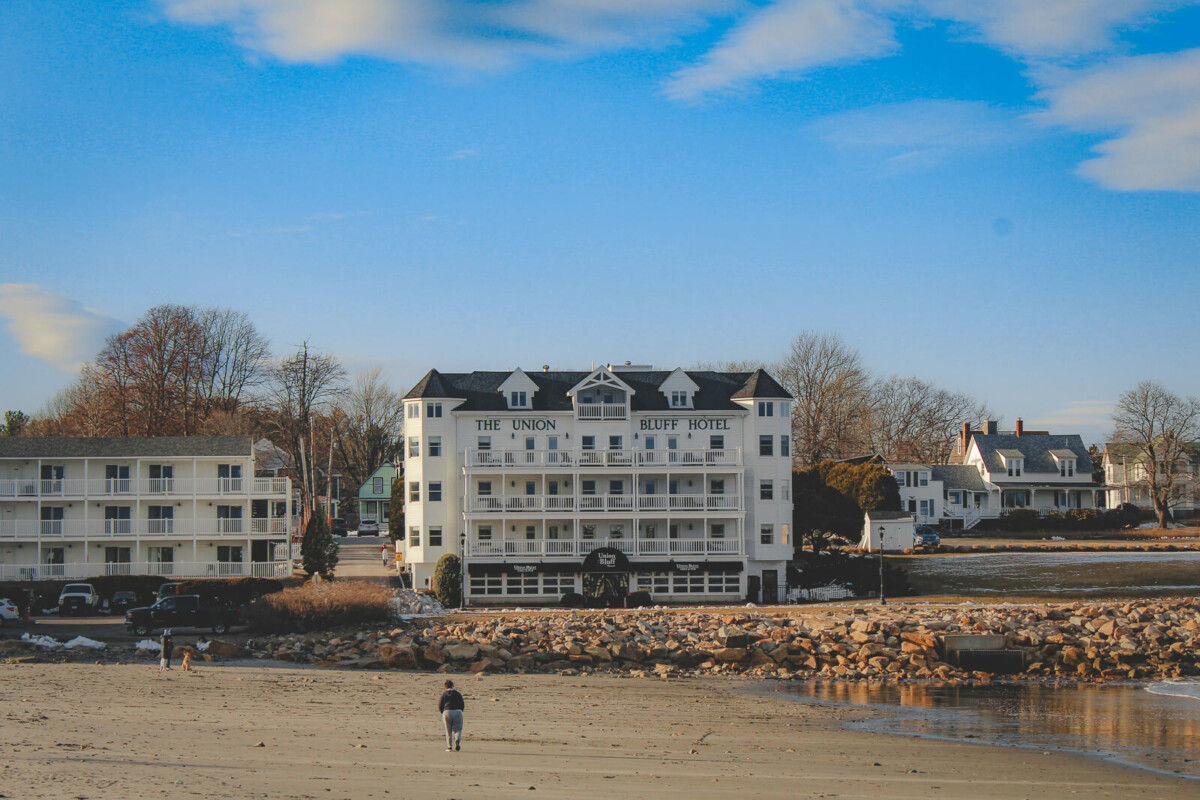 Stroll past The Union Bluff Hotel onto the intersection of Beach and Main Streets for shopping and dining options. You'll pass displays of sun hats, loose coverups, and cotton tees. York's iconic candy shops reside on this block too. Taffy folds and stretches by the window of The Goldenrod, a classic New England soda fountain dating back to 1896. Candy Corner – its shortbread facade buttery toned and icing trimmed – entices you with trays of fudge, golfball-sized truffles, and hand-dipped turtles. Sweeten up your Short Sands escape here.
York Harbor Beach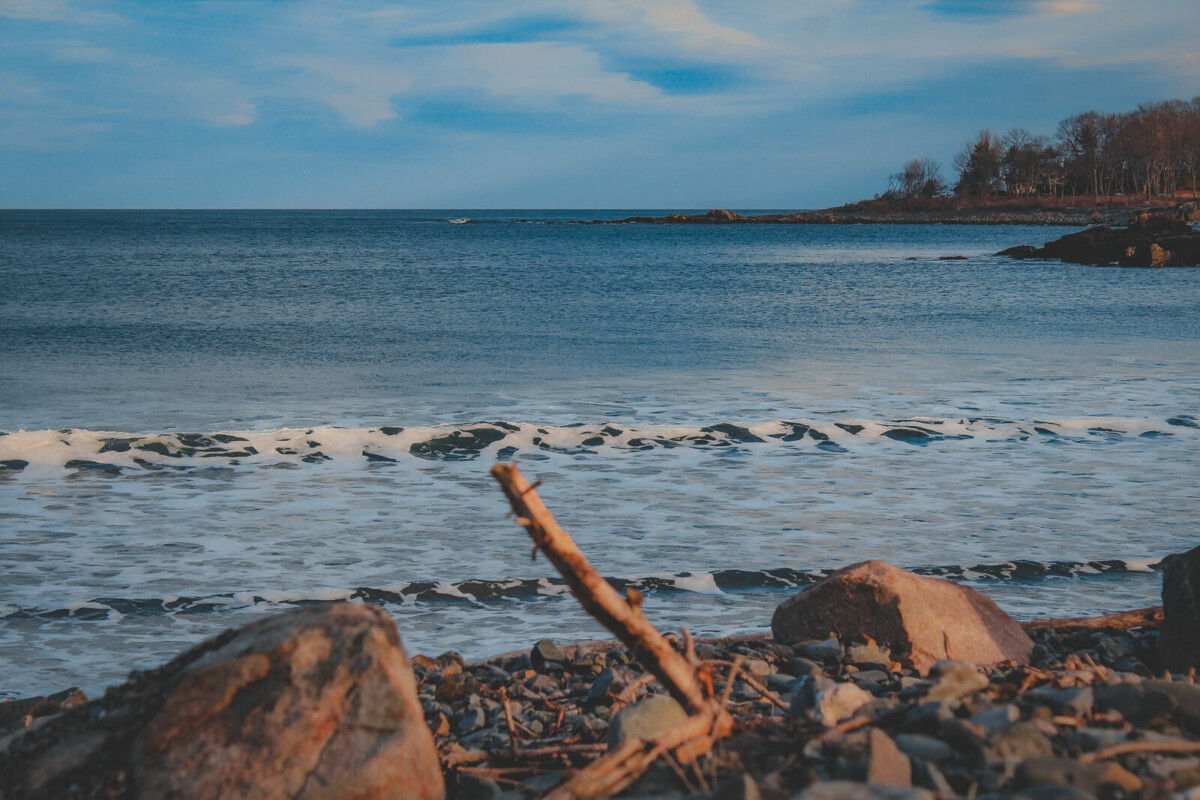 York Harbor Beach is the locals' choice. It's still and undisturbed, loved by those who crave the beach atmosphere without the crowds. Pebbles slide down to the shoreline. Waves pull onto pockets of dark sand. In the early morning hours, when orange hues shade the sky, dogs wag their tails and wet their paws in the Atlantic. Hours after pups' four-toed prints have washed away (like many beaches in York, York Harbor imposes a no domestic animals between 8 AM and 6 PM policy May through September), blankets and picnic baskets dot the landscape. People swoop in, but only a few. After all, York Harbor is one of the quietest beaches in York, Maine.
Go for the beauty of Hartley Mason Park, the cool blue of York Harbor Beach's waters, and the rugged, narrow-in-spots cliff hike (deceptively called a cliff walk) brushing past a scenic coastline.
Parking Info: York Harbor Beach is quiet because public parking is scarce. Parking closest to York Harbor Beach is residents-only (yes, it is enforced). If you don't have a parking permit sticker from the town clerk's office, you'll need to park along Route 1A (two hour limit).
Ogunquit Beach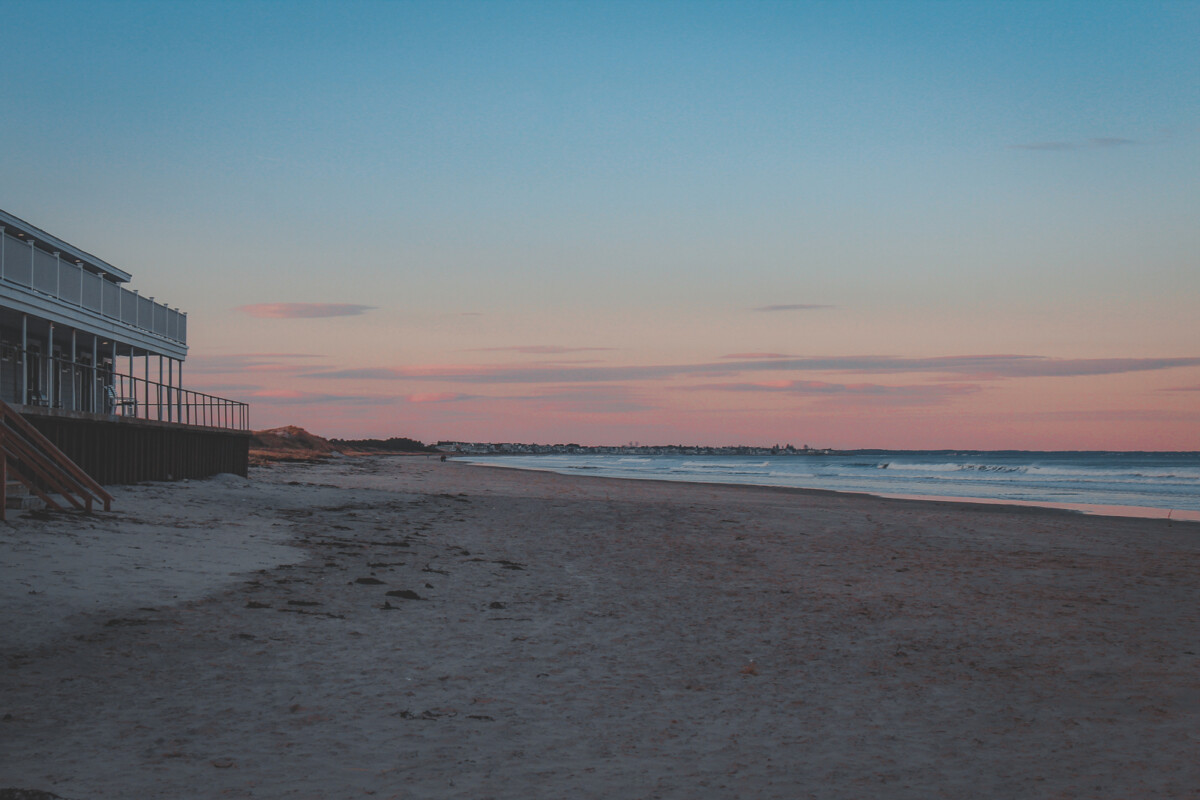 Ogunquit Beach is one of the best beaches in York County thanks to its expansiveness. The gap between its rocky outcrop and placid waves is large and visible, filled with soft, powdery sand. This beach, worn in by footsteps and the soft press of summertime blankets, is easy to sink into. So go barefoot. Listen to the waves gently tap beachy shores. Pull your arms and legs into the water. Take a breath. Watch the sunset blush. Enjoy perfect, fleeting moments gift-wrapped by coastal Maine.
Parking Info: Ogunquit Beach has a giant, ample sized parking lot near it. That being said, parking is pricey and will set you back $30+ for the day (note: re-entry means repaying).
Footbridge Beach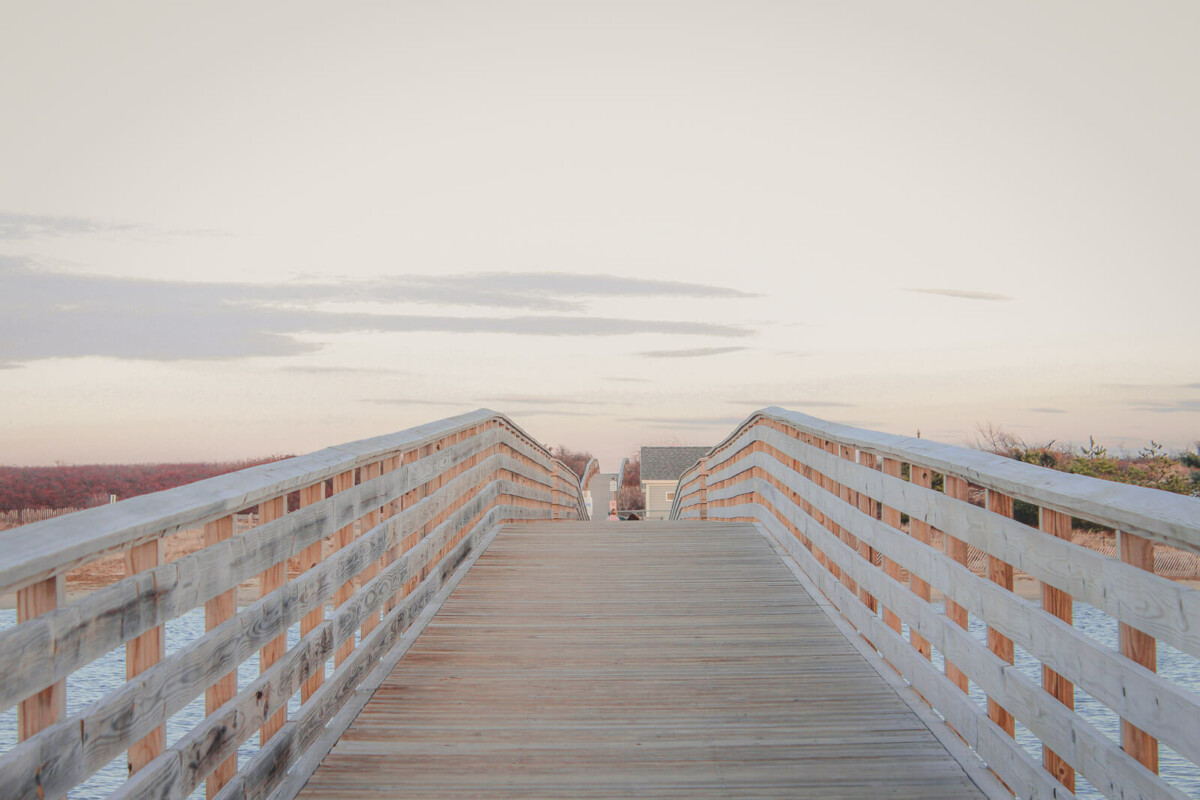 One of the most beautiful beaches in York County, Maine (also in Ogunquit, about twenty minutes from York, Maine) is Footbridge. A gentle wooden walkway, passing over rippled waters and a grassy crest, connects Footbridge's parking lot to the beach.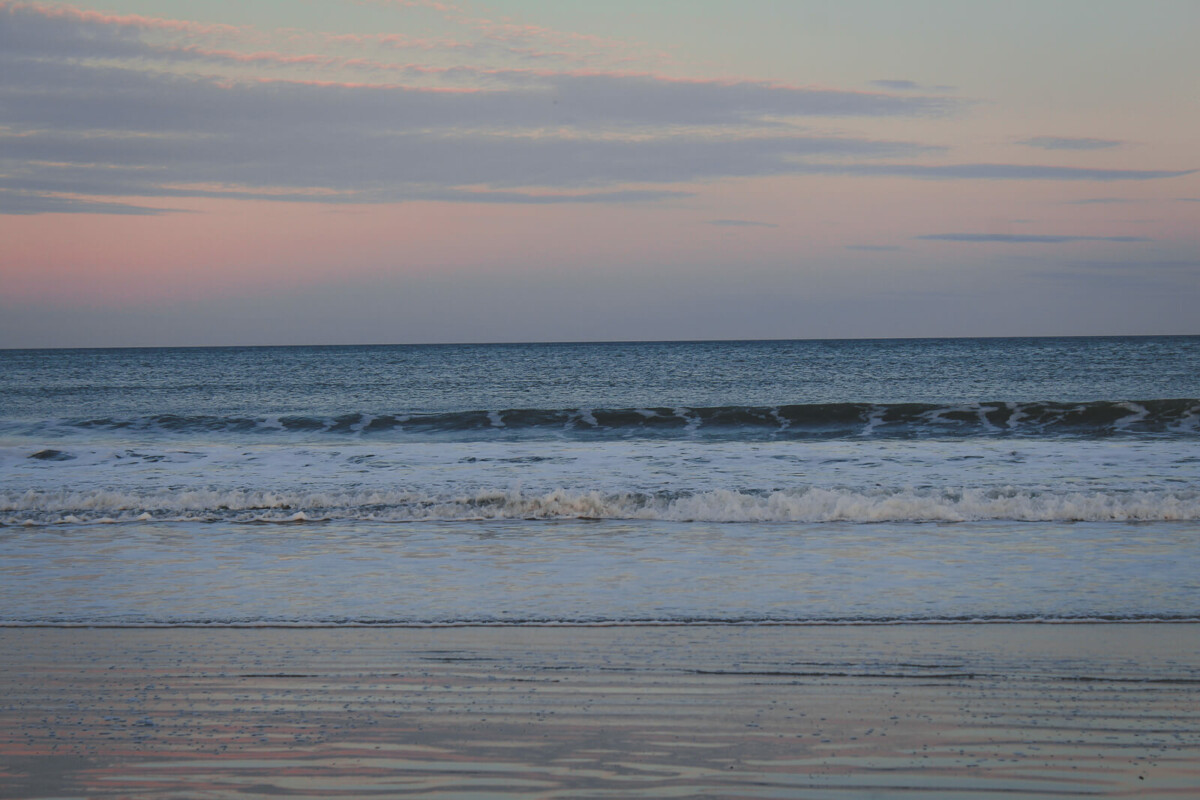 From here, everything about Footbridge is a little rougher and wilder. Waves chop against the ocean. Clumps of American beachgrass bend to the breeze. Dark sea wrack shadows bright, white sands. Summers sweep the shore clean, making way for visitors to walk the beach and listen to the hushed whistle of Maine plovers.
Parking Info: Footbridge Beach has its own small paid-for lot that charges $35 for the day.

What are your favorite beaches in York and York County? Let us know in the comments below! We're always looking for more beach recommendations.