Although White Rock Coffee is our hands-down favorite Dallas coffee shop, here are 19 more coffee shops in Dallas where you can get your daily caffeine fix.
Dallas is a coffee-obsessed city. And it's not hard to see why. The Big-D coffee scene ranges from second to third-wave. There are over fifty independent coffee shops in Dallas. Each has its own twist and theme and vibe.
Over the past four years, we've made it our mission to try every coffee shop in Dallas.
Here are our top 20 picks for the best coffee shops in Dallas!
Houndstooth Coffee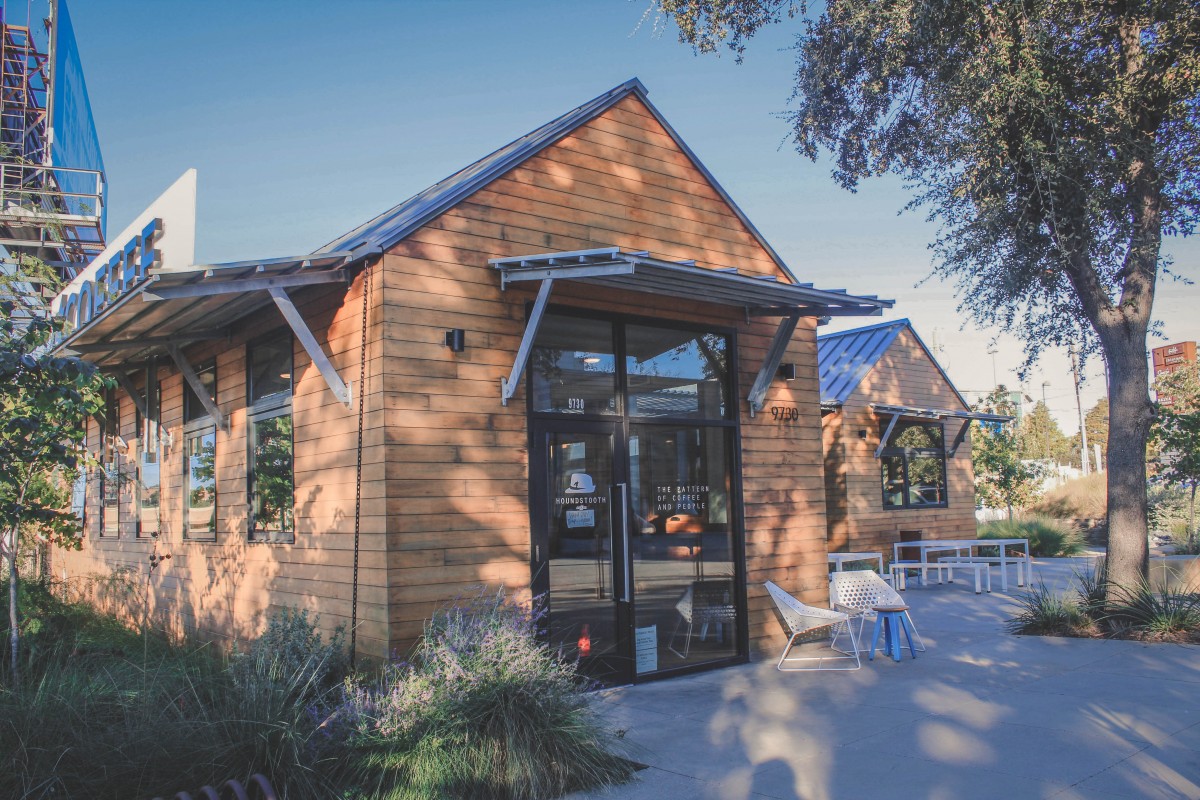 Houndstooth Coffee has quickly become synonymous with a workspace. It's tough to find a seat inside. The long wooden desks and chairs are usually crammed with people (you'll want to bring your laptop and phone fully charged).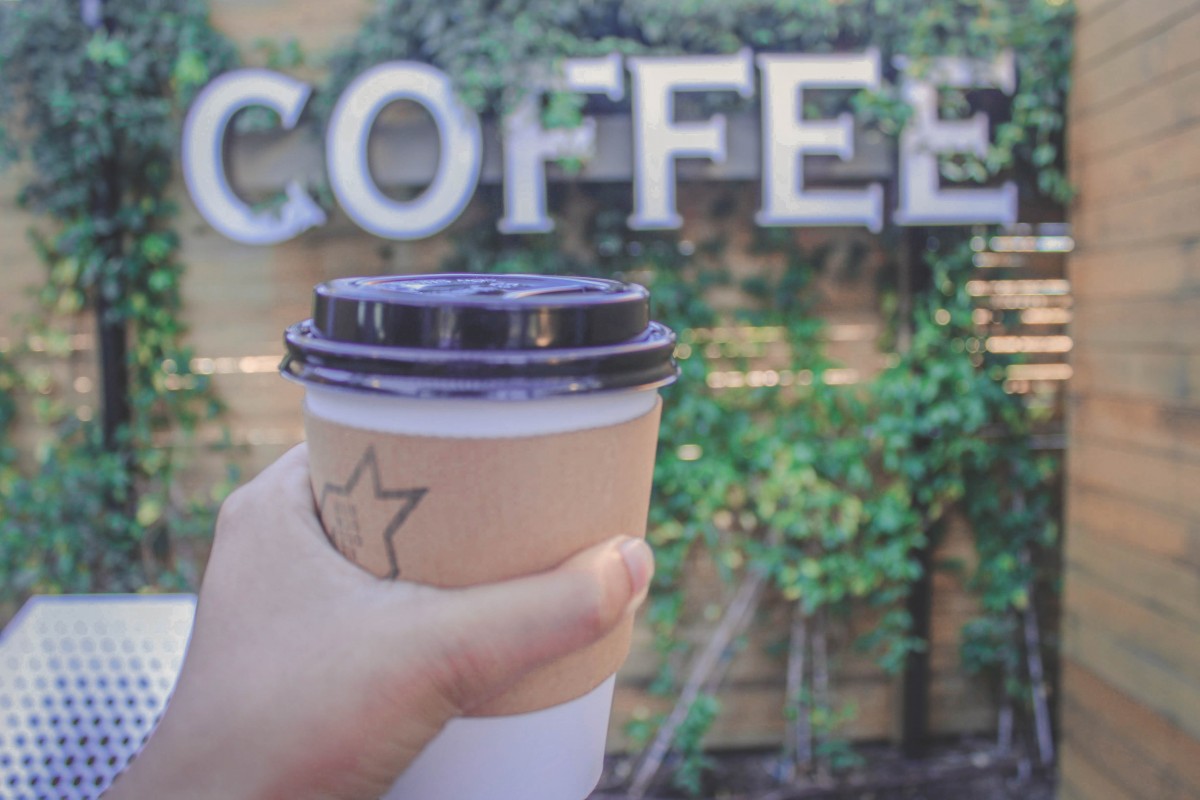 Houndstooth is an Austin-based Texas chain. But it's also, without a doubt, one of the most popular coffee shops in Dallas.
The hot coffee is a bit strong and a bit bitter so I usually lean towards their cold brews (which tend to be cheaper than their lattes). The interior is rustic chic and perfect for a quick, morning work session.
Weekend Coffee
Like most downtown area coffee shops in Dallas, finding parking for Weekend Coffee is tough. But it's worth the effort on a lazy Sunday.
Situated in the upscale Joule Hotel, Weekend Coffee is a cute little coffeehouse with a classy aesthetic (bonus points for the neon coffee sign). I love their lattes (which are smooth and balanced) and their drip coffee (if I'm looking for a caffeine shot).
Chocolate Secrets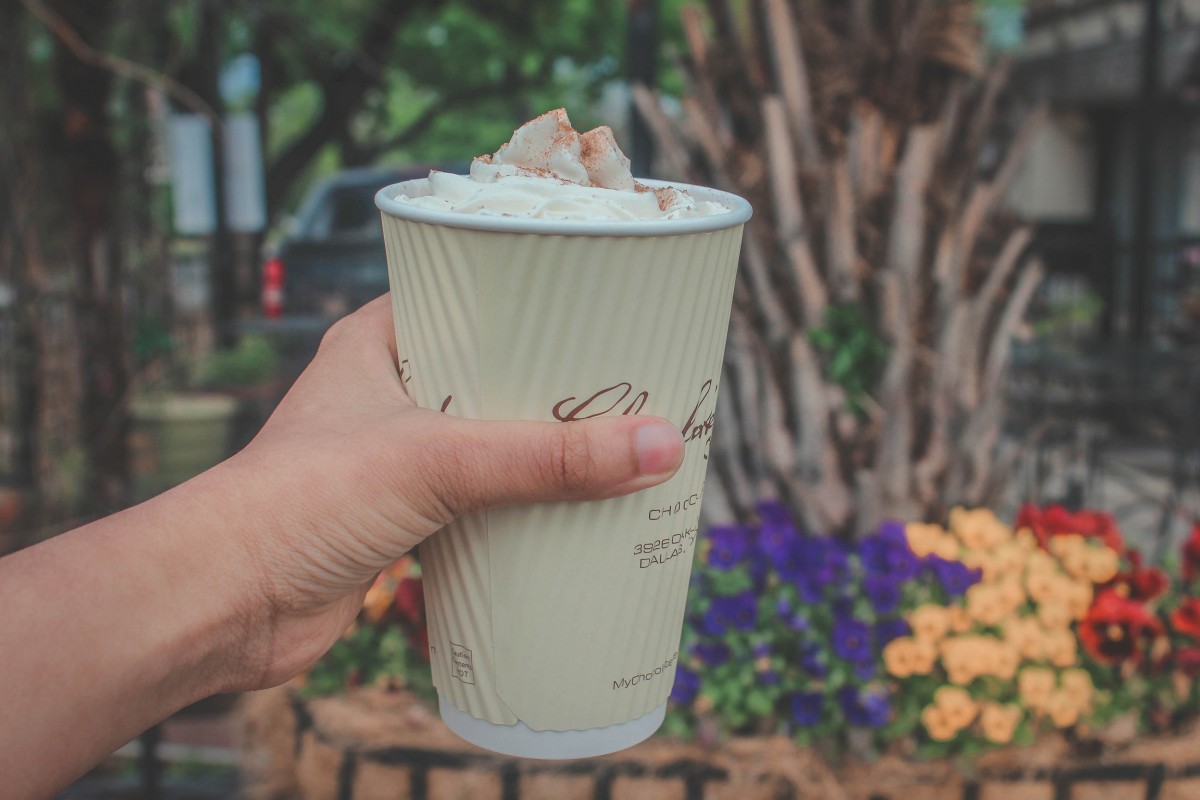 Chocolate Secrets is always dressed to impress. The lounge is huge, spanning multiple rooms. At night, candlelit tables and soft live music transform this bright eatery into a popular date spot.
During the day, Chocolate Secrets is a place to relax, unwind, read, and drink hot cocoa (or, as my mum prefers, coffee).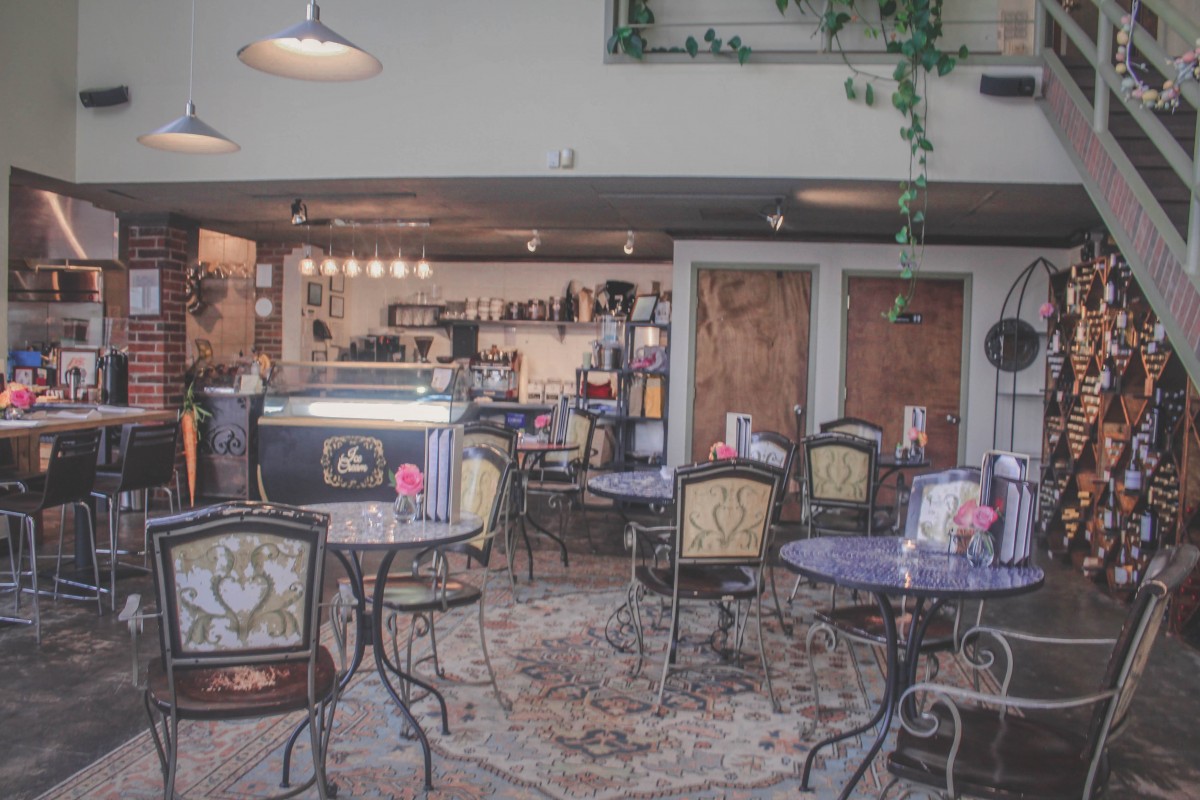 Their standard house-coffee is self-serve but oh-so-good (the chocolate flavor definitely comes through and adds a little sweetness to the coffee).
P.S. The chocolates at Chocolate Secrets are really expensive but the non-alcoholic drinks (coffee, hot chocolate) are relatively cheap.
Ascension Coffee
Ascension Coffee has become an essential part of my Dallas to San Antonio road trip routine. I usually skip the food and order a pick-me-up to-go (as the coffee is strong and kicks me into high gear whenever I have an early morning start).
Ascension is one of the most popular coffee shops in Dallas for lunchtime business meetings (so you'll want to arrive in the mornings or evenings to avoid the crowds).
Magnolias – Sous Le Pont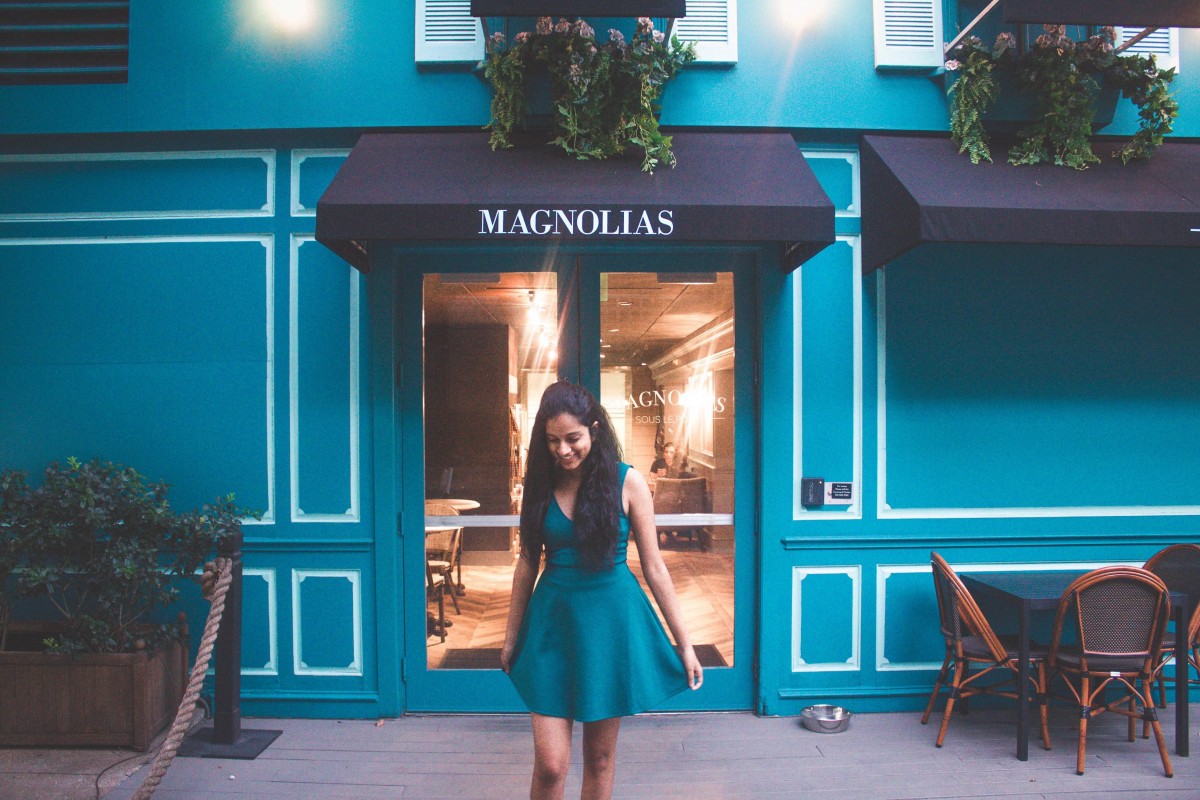 Oui! Magnolias Sous Le Pont is the cutest French inspired cafe in Dallas.
Located near the Arts District, Magnolias is marked by its bright teal walls. The interior – low lights, wood-lined seats, soft music – crafts an equally charming experience.
On the coffee front, Magnolias serves some of the best iced lattes in DFW. I love stopping by for a Peach Cobbler or Lavender Love on a hot Texas day.
Opening Bell Coffee Bar
If you love good food and good music, you'll fall for Opening Bell Coffee in a heartbeat. This basement hangout is one of the funkiest coffee shops in Dallas.
It's an artsy chic space that, at night, digs into live tunes (including a long line-up of past Voice contestants).
Good Companions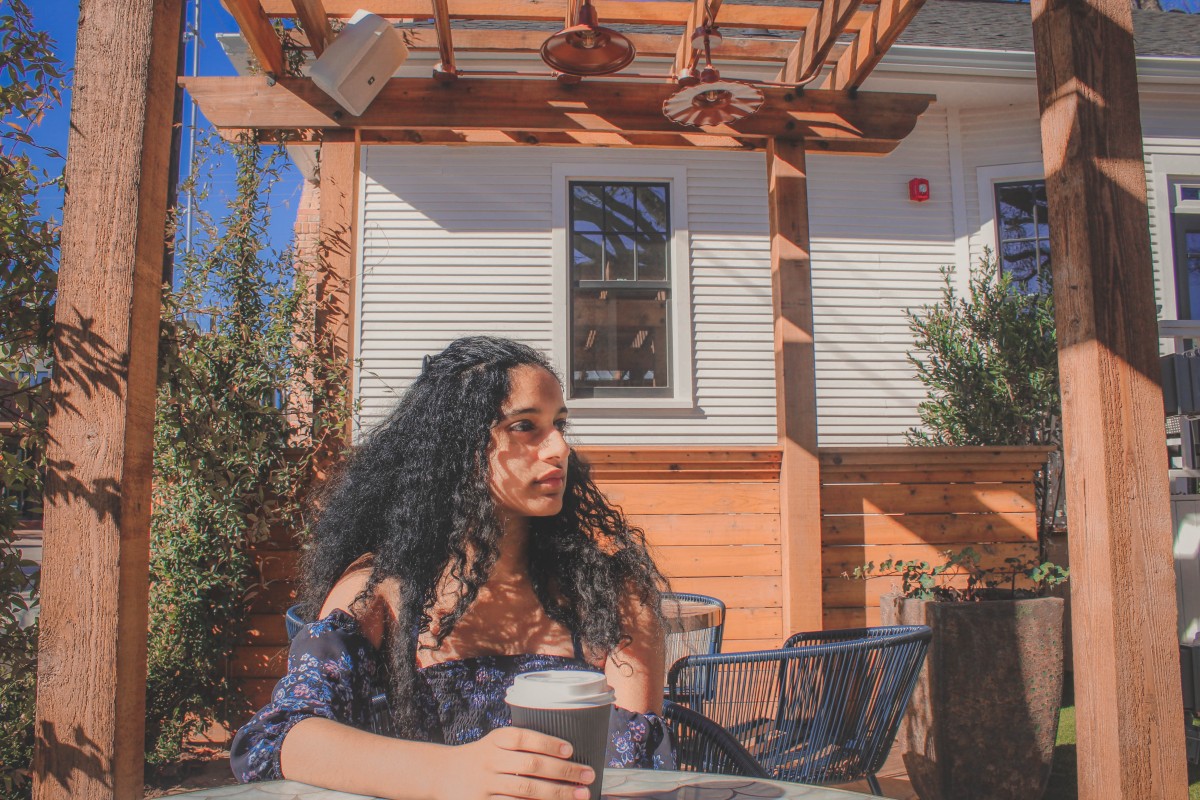 Nostalgia is what makes Good Companions one of the best coffee shops in Dallas.
This Bishop Arts District cafe is a rustic, farmhouse-like cottage. In the back, you'll find an enclosed nook, a blue-tiled water fountain, and bobby-pin strung seats under open skies.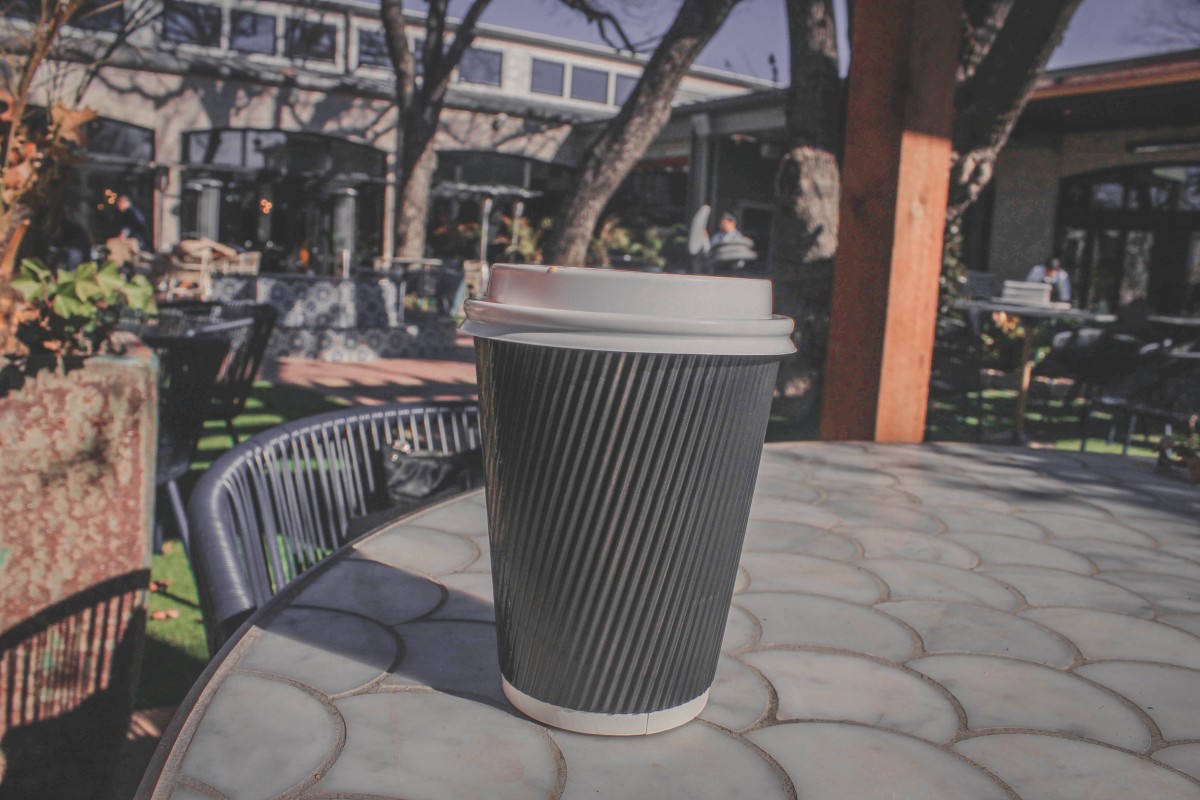 Good Companions sticky buns have the slick sweetness of legends. But it's the coffee I come for – locally roasted brews based on Deep Ellum's very own Noble Coyote.
The coffeehouse is also big on teas. It's a nod to Good Companions' UK roots and namesake story.
LDU Coffee
It's no secret that Aussies make the best coffee. And LDU is an Australian coffee shop right in Lower Greenville (so does that mean LDU is one of the best coffee shops in Dallas? Yes. Absolutely).
LDU makes strong coffee – not the kind that's bitter but the kind that's good and smooth, the kind that leaves you thinking that was a coffee I needed and I'm so glad I had it.
You'll want to order a flat white. They've got microfoam down to an art.
Brewed + Pressed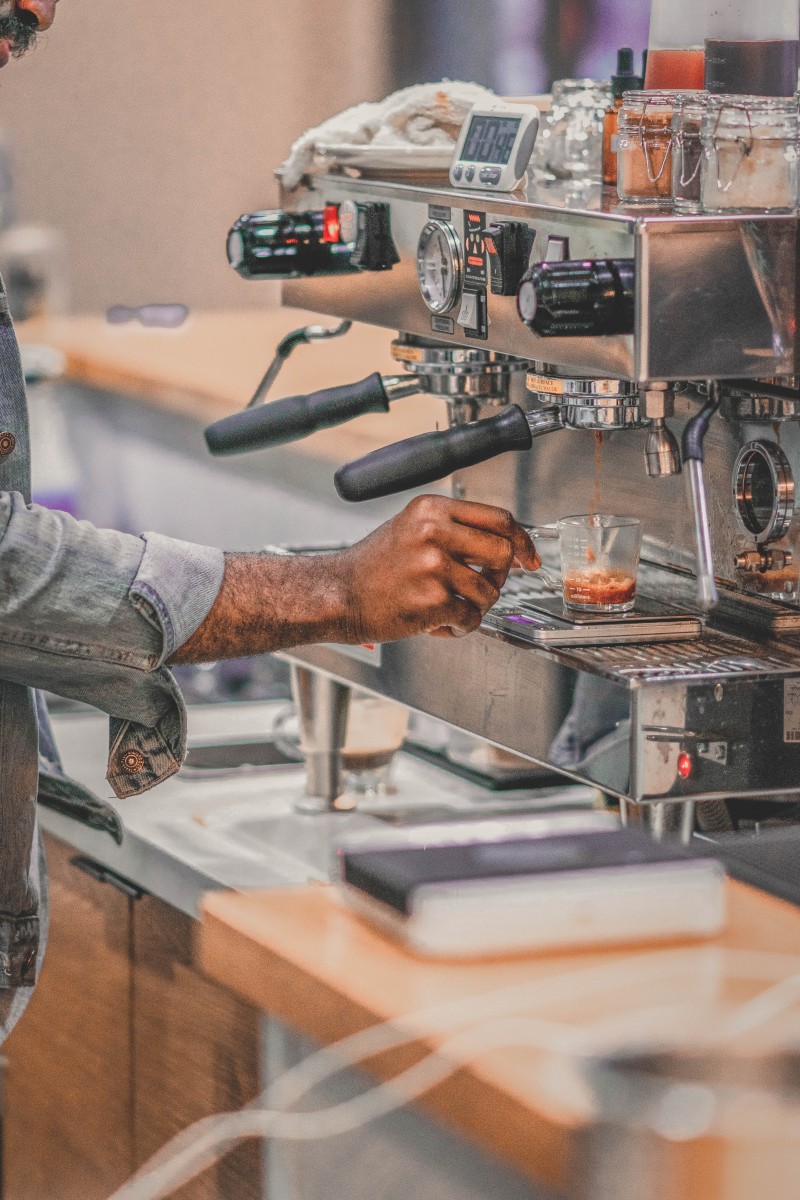 Brewed + Pressed sells all things mind and body, from tumeric and ginger-infused juices to essential oils.
Luckily, the menu does not skimp out on coffee (I mean, I'm convinced my mind and body need coffee). They have the best selection of no-milk milk drinks, which includes a pumpkin seed flavor (hopefully, this becomes the next oat milk. I love it).
Mokah Coffee And Tea
Back in University, Mokah was one of my favorite coffee shops in Dallas for a study date. It's located in a tiny little corner of Deep Ellum, away from the grind of Dallas proper (there's also an onsite parking lot – just saying).
Mokah has the Deep Ellum tick down to the second – funky furniture, artsy accents, renovated rooms. It's pure chill coffeehouse.
Sip Stir Coffee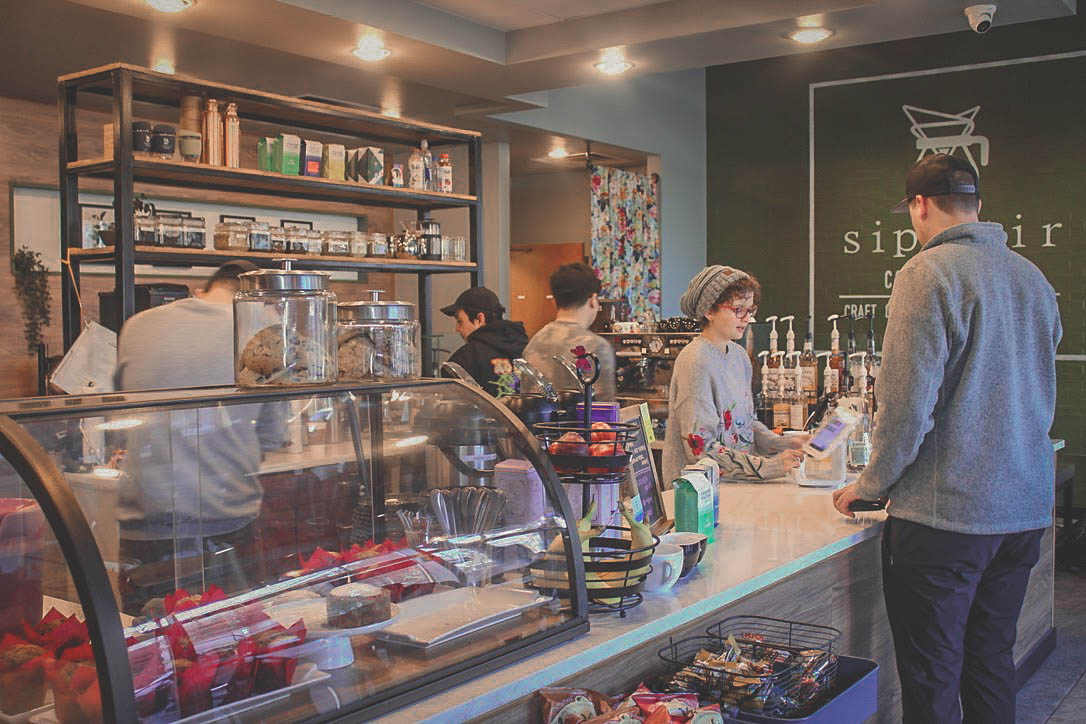 As much as I want to try everything on Sip Stir Coffee's menu, I tend to order the butterbeer latte.
Mostly because the drink is good (but also because I'm a Harry Potter fan). Sip Stir's latte shoots from sweet to bitter (upon each sip) and although it isn't balanced, I love the gradual grittiness.
Stupid Good Coffee
Proof that small places can leave a big impression. This coffeeshop's cheeky catchphrase is "if it's not stupid good, it's just plain stupid." As a result, they take their coffee to the next level.
Stupid Good's coffee is amazing. It's smooth, it's balanced, it's well-priced for the amount. I'm unabashedly obsessed with the Rolling Stone latte (made with brown sugar).
Fiction Coffee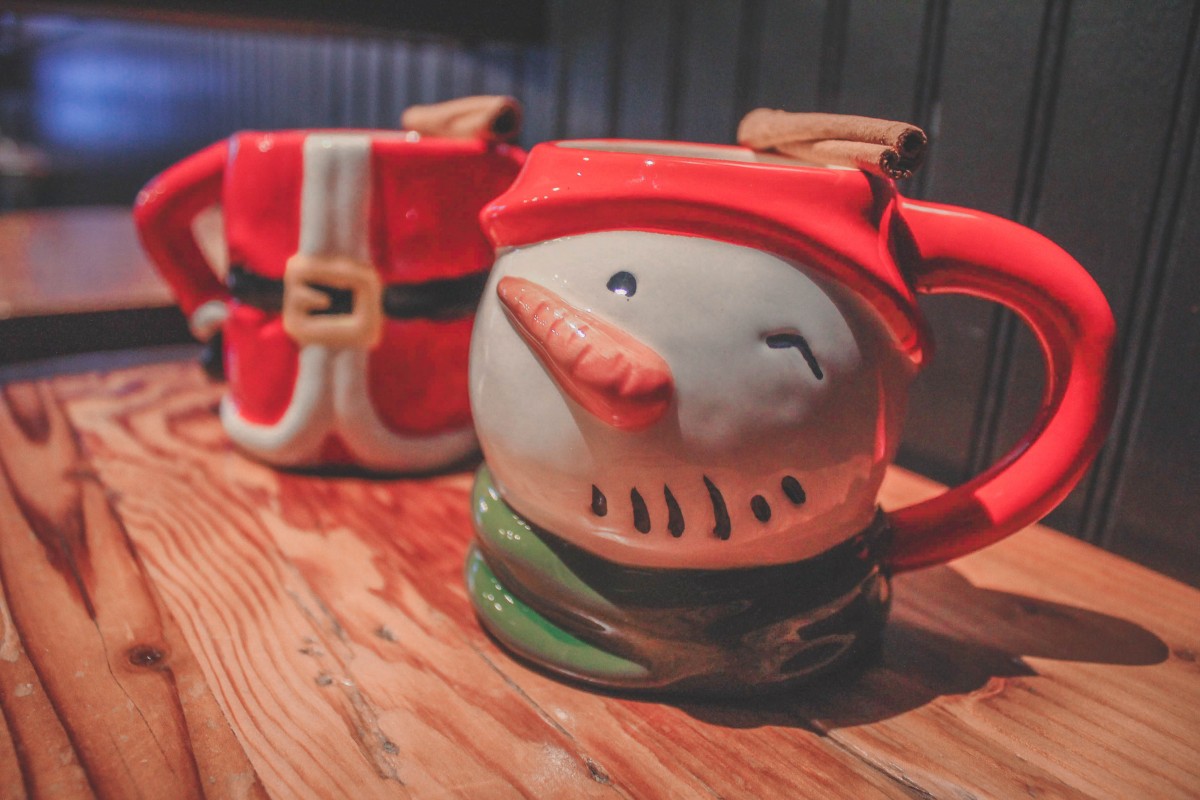 During the holidays, Fiction Coffee is my favorite place to be. Each year, they have a Christmas pop-up (called Deck The Hall Street Coffee) with festive seasonal drinks that hit all the right notes.
The drinks are served in cute Christmas-themed mugs. Although I'm a coffee fan through-and-through, I love their White Christmas Wassail, a cinnamon-spiced apple cider.
Native Coffee Company
You'll be hard-pressed to find a more aesthetic coffee shop in Dallas. Native Coffee Company is chic. It's got a bit of a black and white theme, modern furnishings, and a minimalist vibe that's so pretty it hurts.
Like many other indie coffee shops in Dallas, Native Coffee Company is a third wave stop (they have amazing cortados). I'd recommend visiting on any day but a Sunday (as the coffeehouse shares space with a church and the crowds get crazy).
White Rock Coffee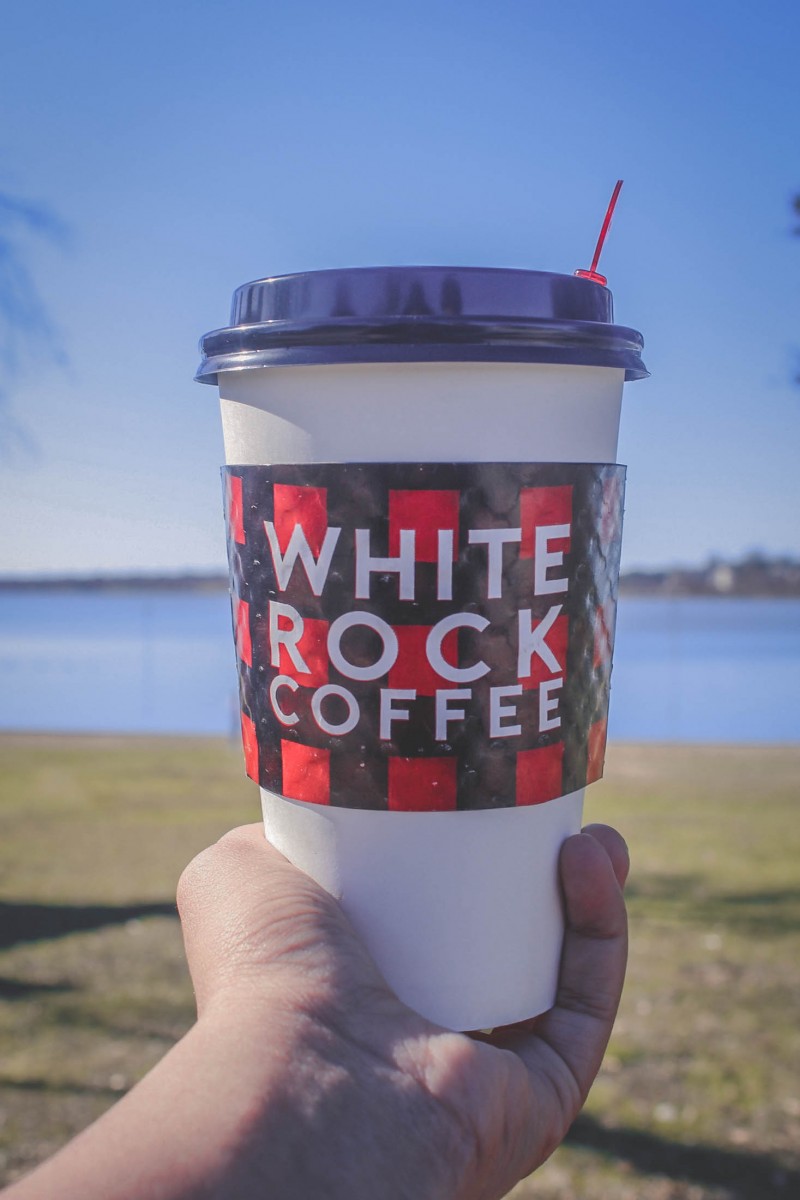 White Rock Coffee is my personal favorite DFW cafe (which is saying a lot, considering I've never been inside. I've just ordered via drive-through).
It's the kind of place, where if given the chance, I would stop by every day. I'm completely obsessed with the White Rocker (I also really like their Cinderella lattes) and my husband loves the Adam Bomb.
The coffee is a little bit on the sweet side but it's rich. If you like Starbucks and are looking to branch out into the indie coffee scene, I highly recommend White Rock Coffee!
Otto's Coffee
After seeing photos of Otto's Coffee on Instagram, I knew I had to try it. The interior is gorgeous, dark black-upon-black decor. It's lavishly decorated – orb lights, posh seats.
The service is amazing. And the coffee is decent too. Otto's looks upscale but it's welcoming at heart.
La La Land Kind Cafe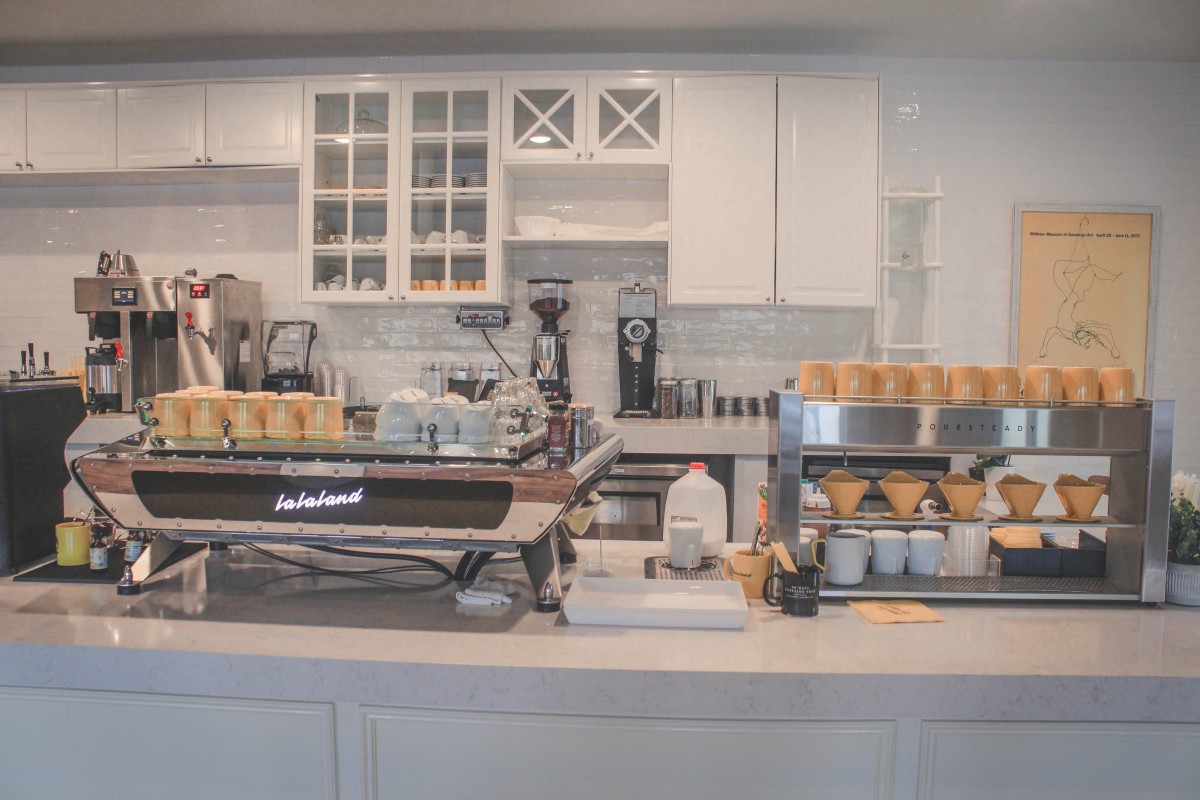 If you haven't been to La La Land Kind Cafe and live in Dallas, go now (you can thank me later). It's a gem of a coffeehouse that employs foster youth who are aging out of the system and gives them a chance to learn the skills necessary to live their best life in the working world.
La La Land Kind Cafe sits in a 100-year-old house. Yup. This space that looks totally modern and sports a sleek black, white, and yellow color scheme is in a wonderfully open and inviting renovated space.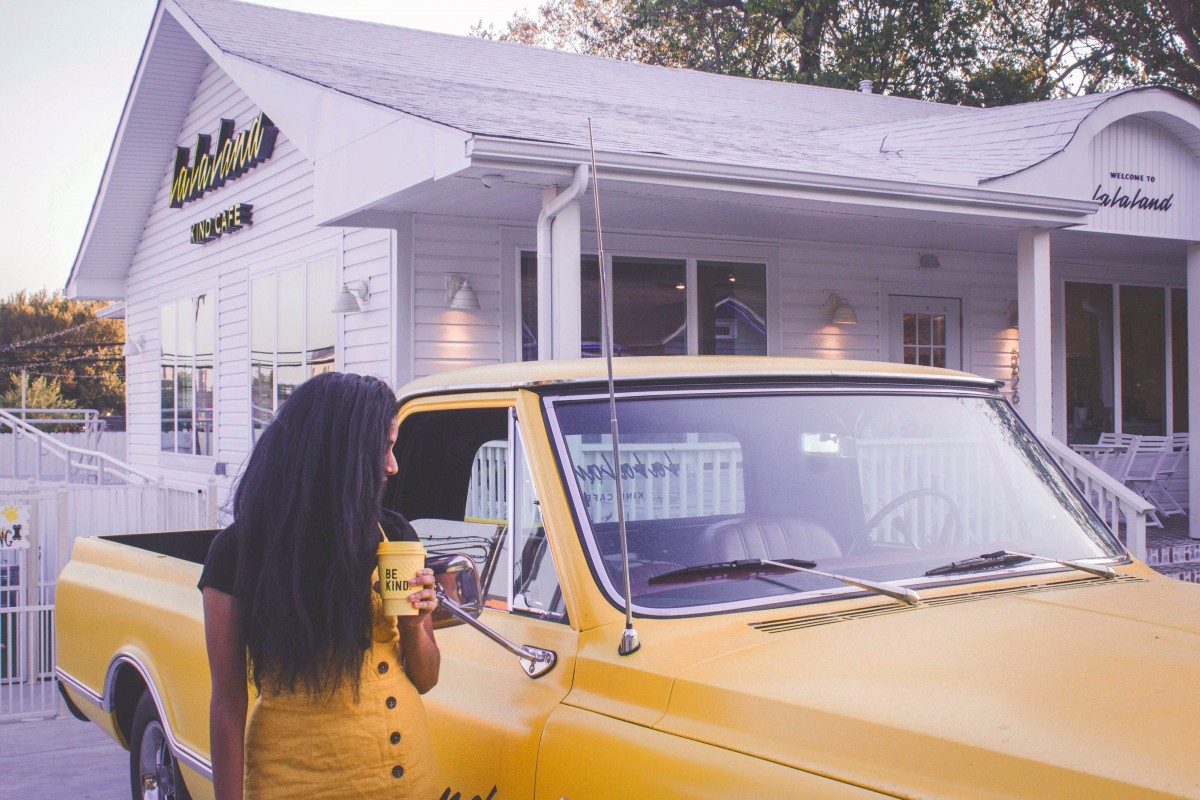 And it serves good food. I don't just mean good as in tastes good (but that too). I mean, the sandwiches are made with organic ingredients so your stomach will be 100% happy.
I ordered the campfire s'mores latte and I can't recommend it enough! It's a little smoky and has a subtle marshmallow kick.
Peaberry Coffee
Peaberry Coffee is a cute little coffee shop in Oak Cliff. It's intimate and homey, a little further out than most of the main coffee shops in Dallas but worth the drive.
If you love mocaccinos, you'll love Peaberry Coffee. They serve the best mocha in town!
Davis Street Espresso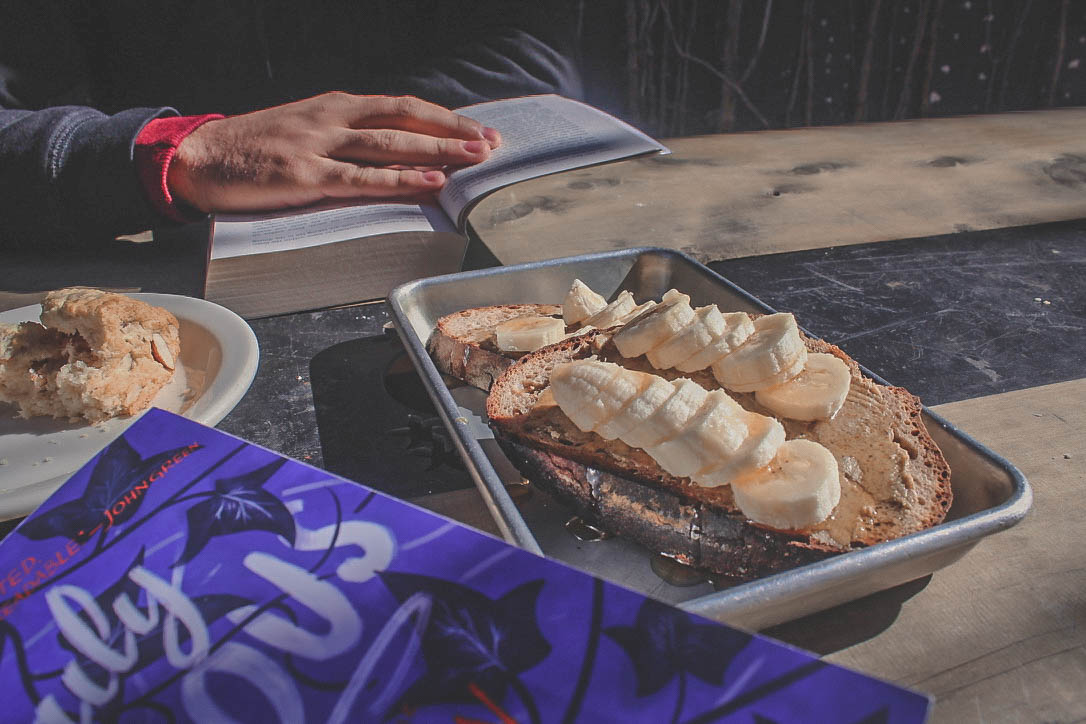 Wow, oh wow. Davis Street Espresso makes good dark coffee.
They don't serve their drinks to-go so you'll want to block out some time to slowly sip through your order (we recommend taking a book and securing a spot in the abandoned bus out back as there is no WiFi).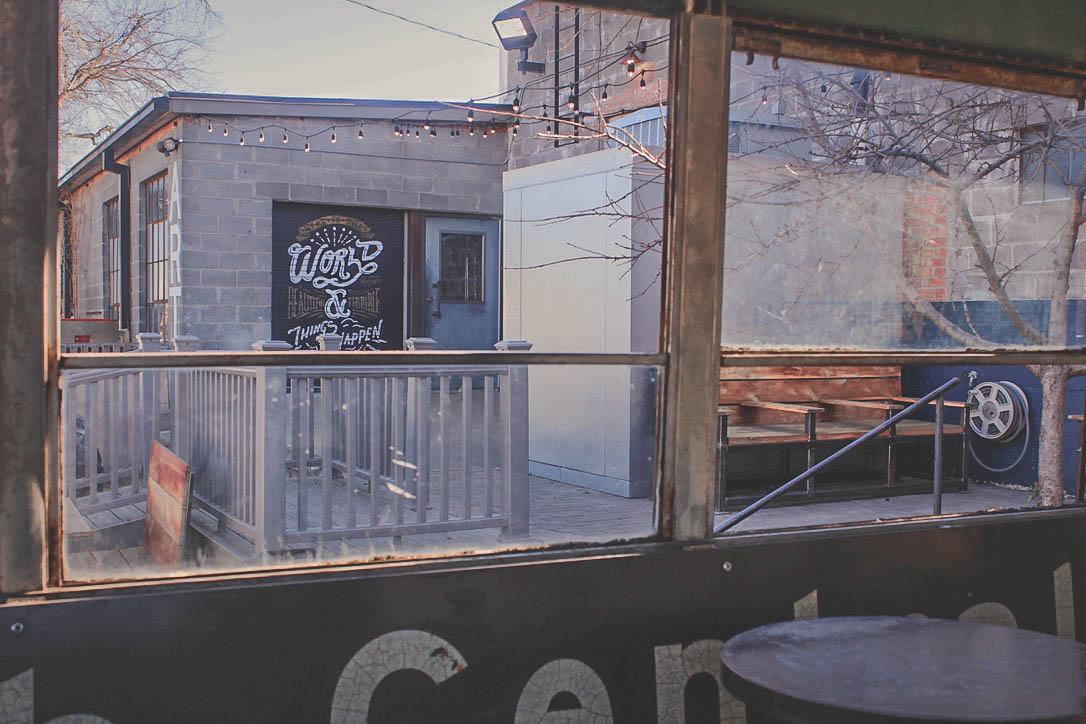 Davis Street Espresso feels a bit like a train junction. The whole area is really cool (right from the moment you turn the door handle) and there's a lot to discover.
My only gripe is that they don't offer any milk alternatives (so I can't recommend this coffeehouse to anyone who is lactose intolerant or has a milk allergy).
P.S. Their cold brews are served in giant Topo Chico bottles.
Halcyon
Although Halcyon is listed as a cocktail bar on Google (I'm not entirely sure why), no list of coffee shops in Dallas would be complete without a mention of this giant hipster cafe.
If you're planning a date night, you'll want to try their s'mores (fit for four). And maybe follow-up with a caffeinated drink (or two).
Did you enjoy this list of the best coffee shops in Dallas? What are your favorite coffee shops in Dallas?