best restaurants in Frisco, Texas
Frisco's restaurant scene is more than just New American. It's a cultural concoction. And as buildings are injected into built-up complexes (the city grows bigger day-by-day), the number of options increases (which I'm all for).
From juicy made-from-scratch burgers to Middle Eastern pastries, these restaurants in Frisco have it all. And as a side note (with the exception of the coffee shops), all of these restaurants offer delivery (which is why you'll see pictures of some of the food on my personal skillet).
Without further ado, here are our top picks for the best restaurants in Frisco, Texas.
Best Cafes In Frisco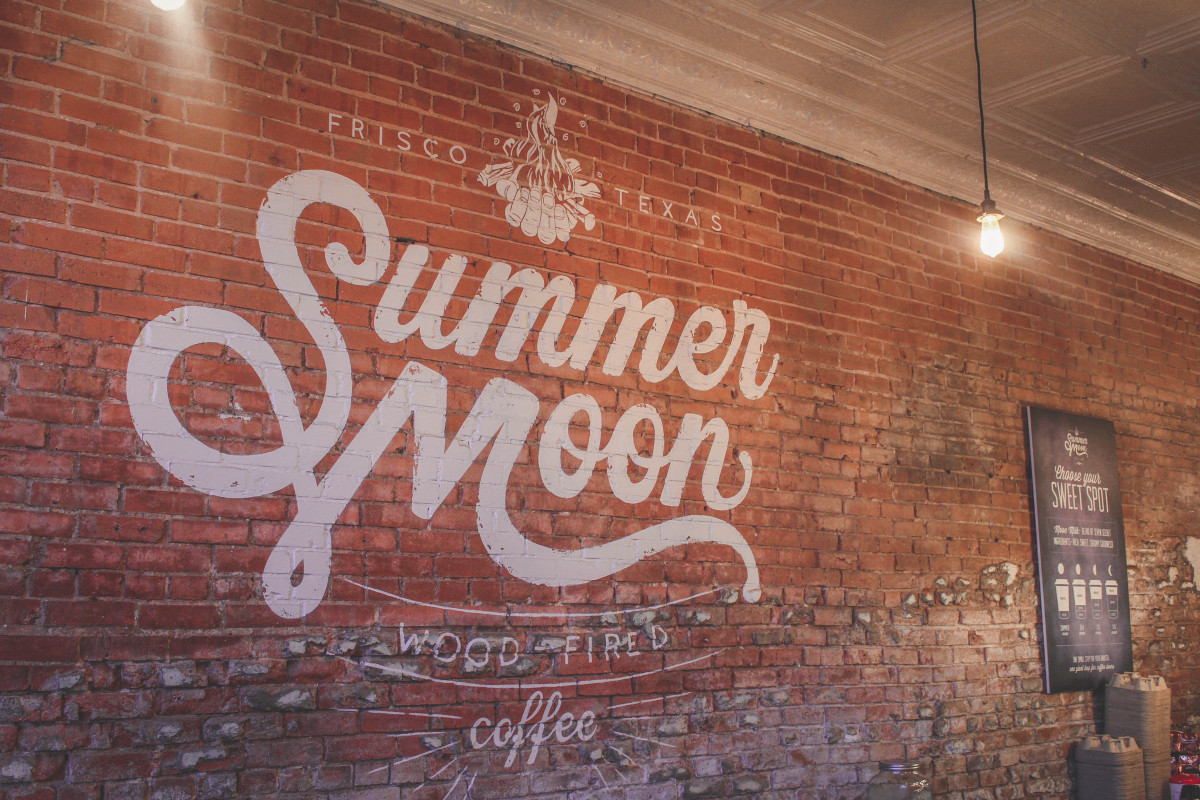 Summer Moon
Founded by a family (and a few friends) with a passion for craft coffee, Summer Moon is an Austin-based chain. The original location in South First is all the fuss. And the one-room stop in Frisco is a brick-backed, industrial-chic set-up that offers just a taste of their famous wood-fired coffee. But a taste is all you need to get hooked.
Summer Moon's creamy moon-milk infusion is addictive. Half-moon is standard for all the offerings (which include everything from iced honeymoon lattes to matcha). Go for Full Moon if you feel like sipping ice-cream in a cup (it's magical on treat-yourself days).
P.S. You can order bottled moon milk to go if you're looking to sweeten up your home cafe.
Nerdvana Coffee Bar
Nerdvana is one of the most well-loved coffee shops in Frisco. What's special is its schtick: Nerdvana is a coffee bar and restaurant dunked in the theme of gaming (and in the case of the coffee shop, board games). It's a geeky date night spot and a blast from the past.
Nerdvana's upped their menu game since our last visit. Here's what to get: the matcha latte and the almond croissant.
La Finca
La Finca is a new relational coffee establishment on Main Street (are all the best coffee shops in Frisco on Main Street?). A small-batch coffee roaster, La Finca is known for its espresso. But get the Mexican Hot Chocolate or Cafe Con Leche with your meal. For breakfast? Think Cajeta Waffles (for a little something sweet) or Chilaquiles (for a savory punch of flavors).
Best Restaurants In Frisco For Brunch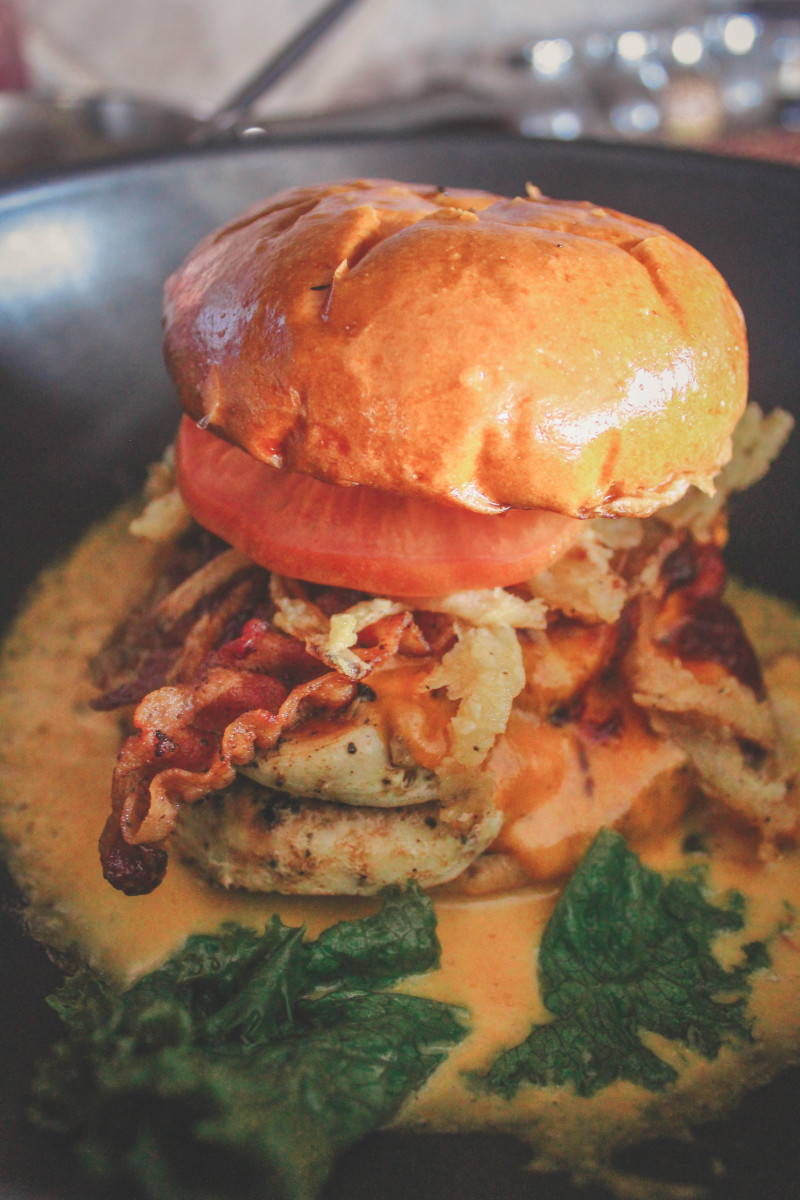 Haystack Burgers And Barley
It's hard not to love Haystack. Haystack sells thick, messy burgers that can easily be split between two. They're juicy and slightly smoky and down-to-the-bun good. Haystack is hands-down one of our favorite restaurants in Frisco to order from whenever we have a burger craving. We always get the classic Haystack Burger (topped with crispy applewood bacon and fried onions) or The Barn Burger (yes to having poblano and pico de gallo in a sandwich).
The Aussie Grind
Put the word Aussie next to any coffee menu and I'll be there in a heartbeat (seriously, Australians know coffee). The Aussie Grind is hands-down one of the best restaurants in Frisco for brunch. Everything is perfect (the drinks especially so). I'm particularly obsessed with the Grilled Field Mushrooms (add the poached egg, it's worth it) and the Breaky Gnocchi (hand-rolled potato gnocchi, baby spinach, herbs, and grated cheese). Lunch is also served all day. You can't go wrong with the Prawn Linguine or the Fish N' Chips.
Black Walnut Cafe
Black Walnut and brunch go hand-in-hand. I used to eat at Black Walnut Cafe religiously on Sundays. The menu changes seasonally (just a tad) so there's always something new. Lobster Benedict? Yes (get it with the house potatoes). Chipotle Chicken Pepper Pasta? Perfection (I douse it in their house mango habanero sauce – so good). Chicken And Waffles? I'd love to have this every day.
Best Dinner Restaurants In Frisco, Texas
Platia Greek Kouzina
Several years ago, my husband took me to Platia for our first date anniversary and I was completely taken aback by the portion sizes. Perhaps it was the wooden chairs and pi-shaped lights that made me think small bites. But the Mana Mou easily serves three (but it's so good, you might not want to share).
Here's what we get now: Yia-Yia's Kota (half-breast chicken), Lamb Souvlaki (it's a little dry so if you're looking for a more tender meat, get the gyros), a double side of Greek potatoes, Greek-style rice, and warmed-up pita bread (which my mum is obsessed with).
Ramen Hakata
The softly lit, woodsy interior of Ramen Hakata has made it one of my long-time favorite restaurants in Frisco. Although I haven't stepped inside in over a year, I've been ordering in from them quite a bit these past few months. And I love how their meals are deconstructed when packaged (thank you). Portions are big so it's more of a bang-for-your-buck dinner option. You'll want to try the Tonkotsu Ramen, the Fukuoka specialty Ramen Hakata is known for. The broth, slow-cooked with pork bones, is rich and milky.
P.S. If you're looking to make your own ramen, we have a list of some of our favorite ramen cookbooks here!
Cane Rosso
Located in The Star District (right across from the Dallas Cowboys World Headquarters), Cane Rosso is one of the best restaurants in Frisco for two of its offerings alone: Honey B* (sweet and savory goodness with habanero honey) and Billy Ray Valentine (bacon marmalade. vodka sauce. enough said). Both are 14 inches Neapolitan thin-crust pizzas. Yes, please.
Best Snack & Dessert Houses In Frisco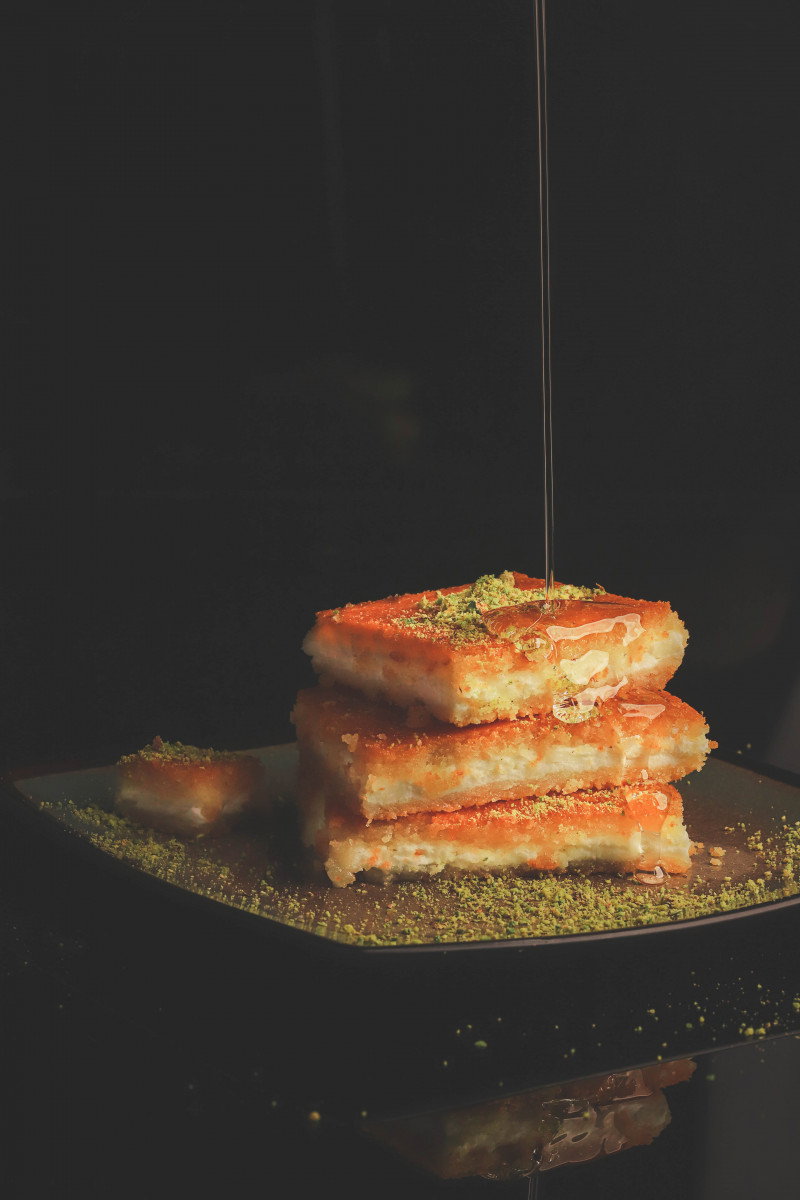 Bigdash Ice Cream Pastries
Bigdash is a Middle Eastern dessert house serving up homemade Arab-style ice cream, knafeh (this is such a rare find in DFW – if you haven't tried it before, it's shredded filo pastry goodness), and pistachio-topped baklava. The flavors are subtle – not too mild, not too overwhelming. They hit a Goldilock's-right spot. Seconds, anyone?
BOXOCHOPS
North Texas-based chain BOXOCHOPS is a personal favorite. You'll want to order local (they have worldwide shipping as well). And if it's your first time, get the Care Package (a filled-to-the-brim family-sized sampler). It's all Nigerian food, heavy on the meats. And it's good. The chops range from fish rolls to gourmet puff puffs!
SomiSomi
It's no secret how much I love taiyaki. And SomiSomi serves just that – cute as a button fish-shaped waffles devouring soft serve. I'm a fan of the Nutella filling but red bean is also a well-loved classic. If you have a sweet tooth, this is the place for soft serve in Frisco (the flavors are quite subtle so if you're looking for something a bit stronger, opt for the ube).