Here are 24 of the best small towns in Texas.
Sprinkled in southern charm, baked in history, and saddled up in sweet shopping outlets, my favorite small towns in Texas are all heart. These quiet and cozy hamlets, perfect for a girl's getaway (or family day trip), are all part of my weekend go-to list.
So if you're planning a trip to the Lone Star State, here are 24 of the best small towns in Texas you need to visit!
Canton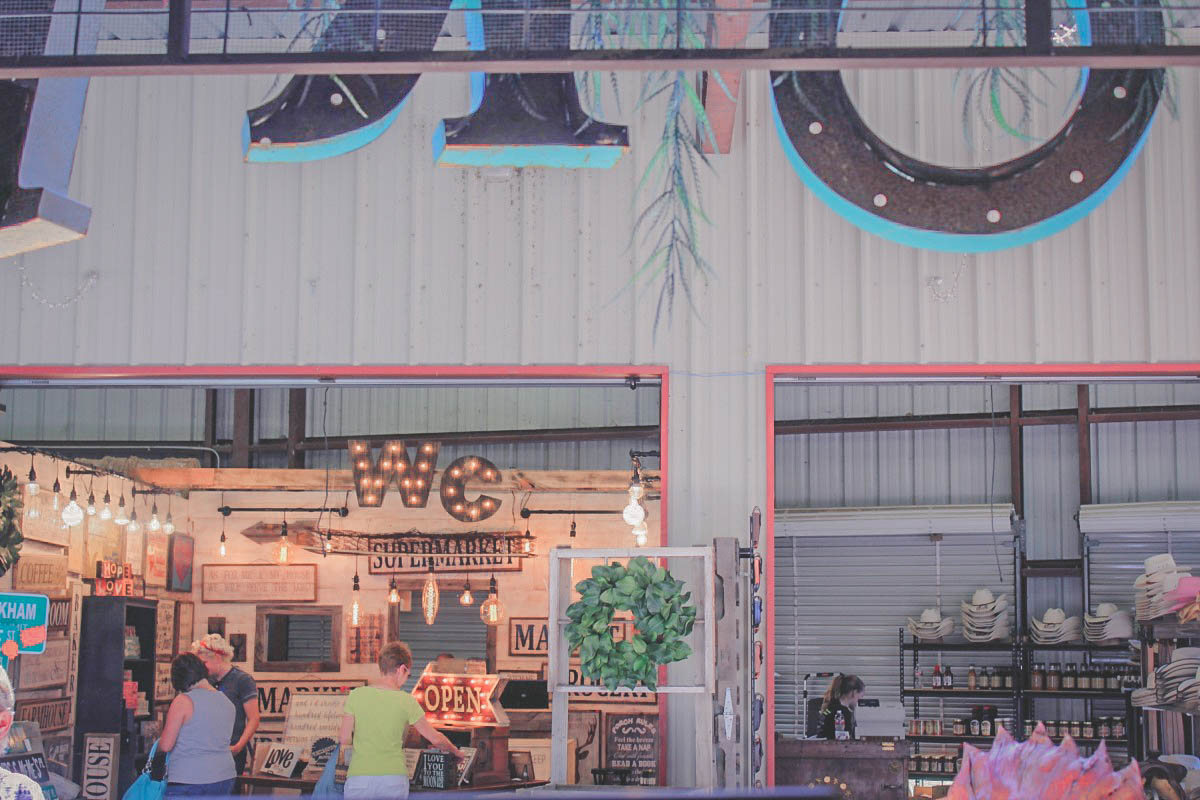 It's no secret that Canton is one of the most popular small towns in Texas to visit over a weekend.
Canton hosts the largest and oldest flea market in the United States. First Monday trade days draw a huge weekend crowd each month, and it's easy to see why. Booming with markets carrying vintage goods, Canton transforms, once a month, into a Saturday buzz.
Pack a picnic lunch and head on out from DFW (or grab some funnel cake, nachos, and lemonade on-site). Stroll through the market slowly. Take it all in. Repeat.
Celina
Celina is a quiet, bucolic town. The quietness stems from its simplicity. There isn't much to do in Celina apart from lounge around and drink wine. But you'll love it all the same.
From Pickens Lake to the Farm Museum to Caudalie Crest, Celina's attractions are just as rustic and idle as the town itself!
Canyon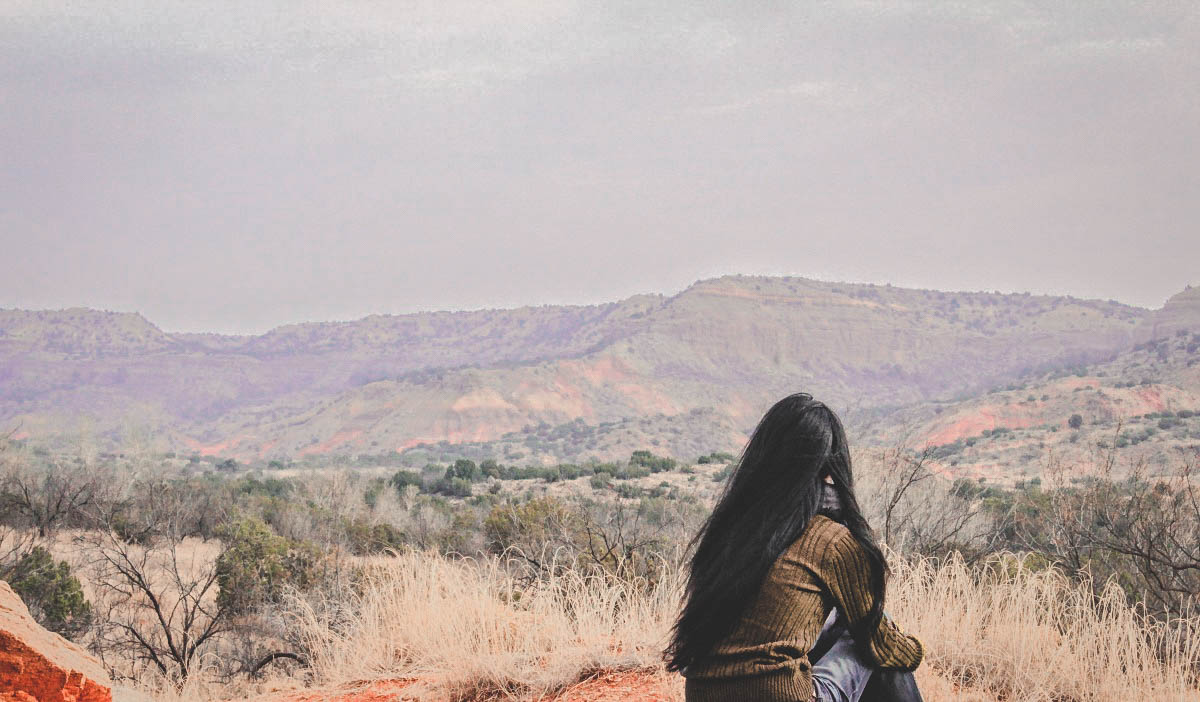 Amidst farmland, rusty pick-up trucks, and worn signs is one of the most rugged small towns in Texas (near Amarillo) – Canyon.
Canyon's known as the home of the second-largest canyon in the United States (titled Palo Duro Canyon).
A multi-colored spectacle formed by intense water erosion, Palo Duro Canyon locks over 15,000 years of history, from early Native American settlers to European colonizers, within its historic cliffs.
Stop by the Panhandle-Plains Historical Museum, the largest history museum in Texas, before extending your trip out west!
Nacogdoches
With a train depot, scattered mural art, and Victorian-style architecture, Nacogdoches is a bit of a time warp. A little to the east and surrounded by tall deciduous trees, this is easily the best small town in Texas to catch the fall colors.
Start your trip at the Stone Fort Museum, hit up the SFA Plantery, and if you're feeling adventurous, zip line!
Denton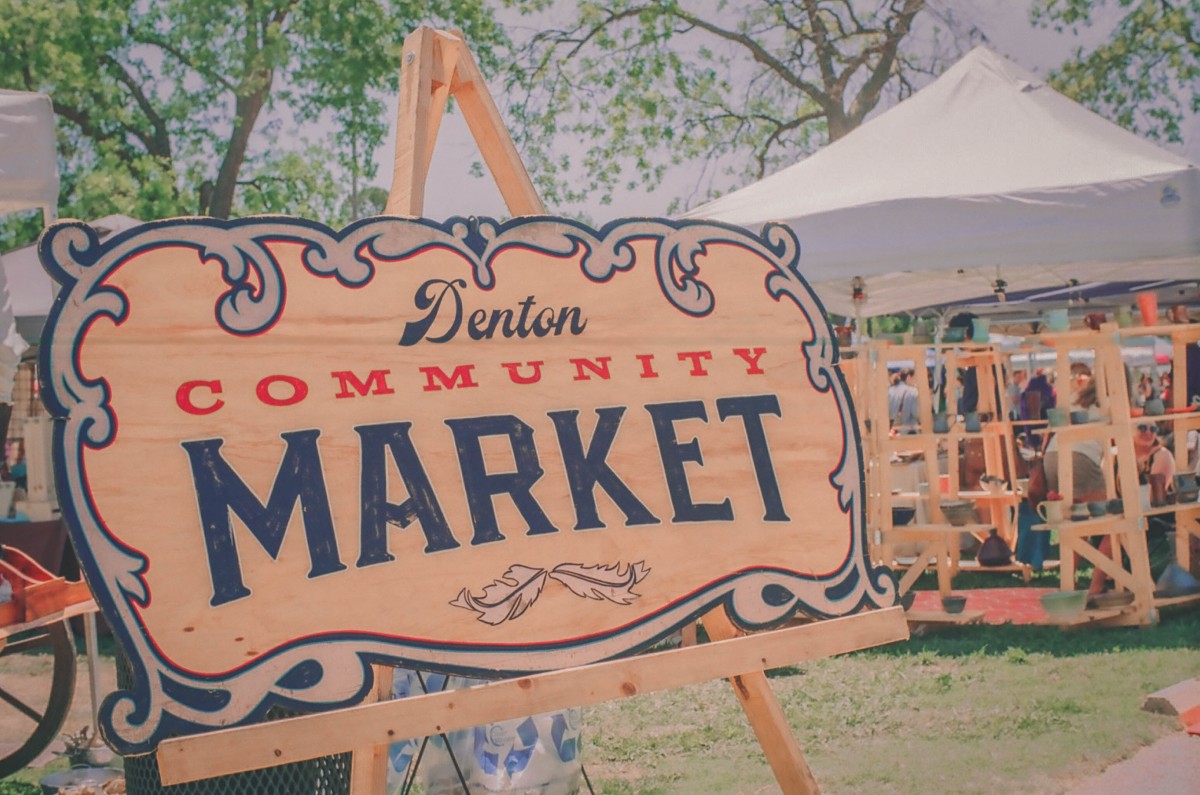 From a little chapel in the woods to a gorgeous marble-floored library, Denton is one of the quaintest Texas small towns.
To be honest, I always visit for Boca 31, a hole-in-the-wall Latin American flare restaurant that serves sweet and savory Al Pastor tacos.
Although Denton is technically a city, it feels like a small town (that's what counts – right?).

Gruene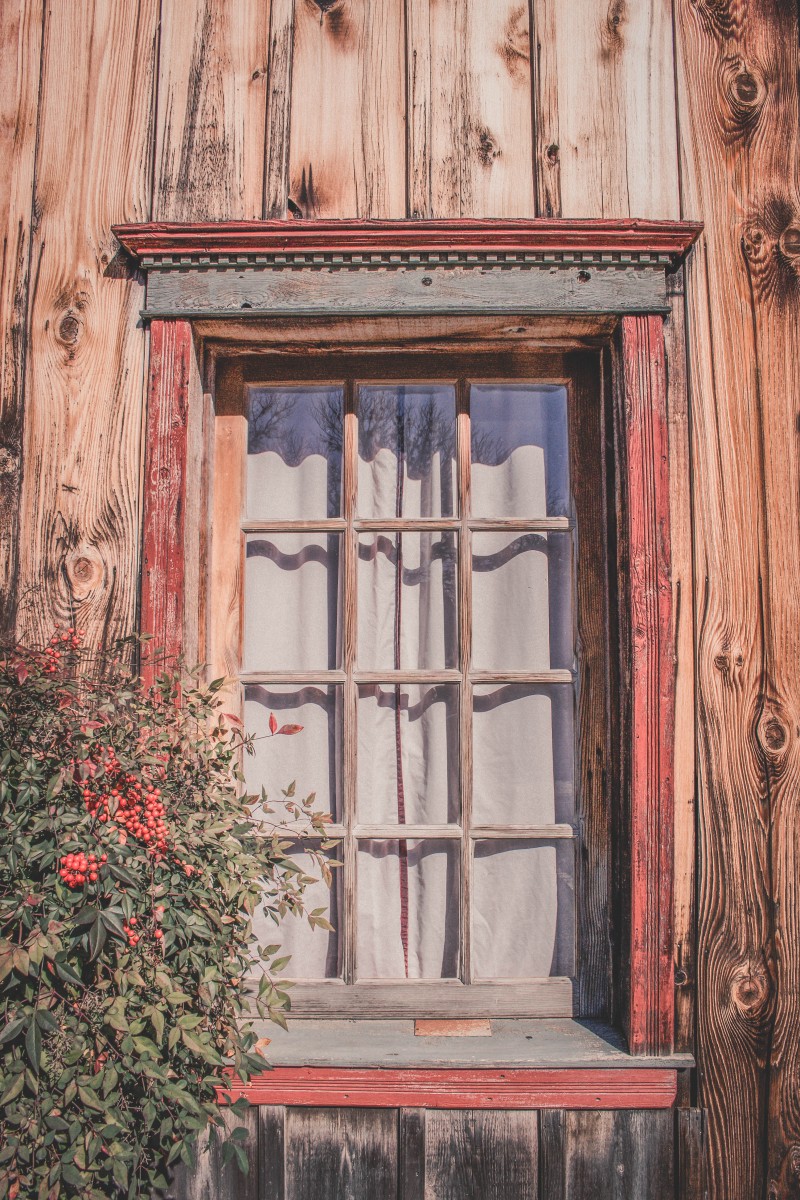 A former cotton cash crop reliant small Texas town, Gruene has now settled into its natural charm.
Here you'll find a dance hall set in an old-school building, vintage shops, and quaint local eateries.
Glen Rose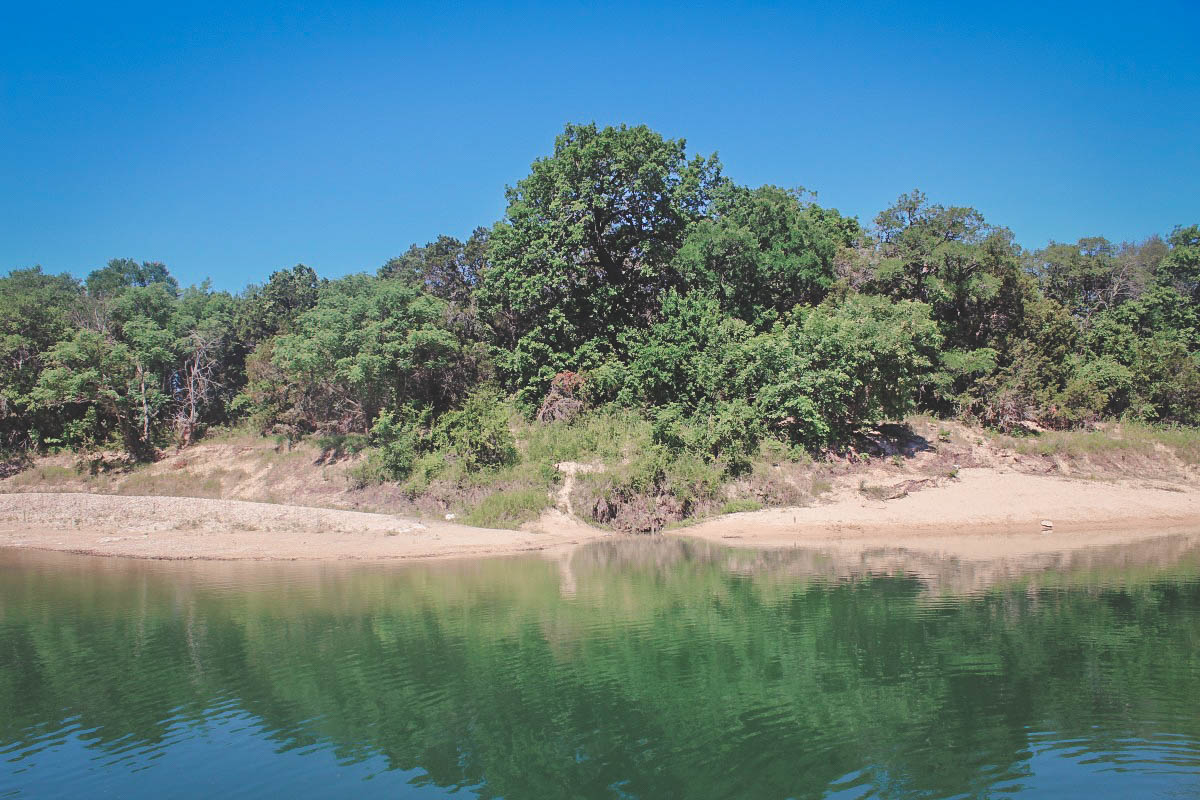 Home to Dinosaur Valley State Park, Glen Rose is one of the best small towns in Texas for hiking.
Glen Rose's history predates the dawn of people. If you're a Jurassic Park fan, this Texas town is a must-see. After all, dinosaurs once roamed the lush, green forest surrounding the Palauxy River. And today, their deep Sasquatch prints are still embedded into the mud.
If you're craving a safari, add Fossil Rim to your DFW day trip bucket list!
Terrell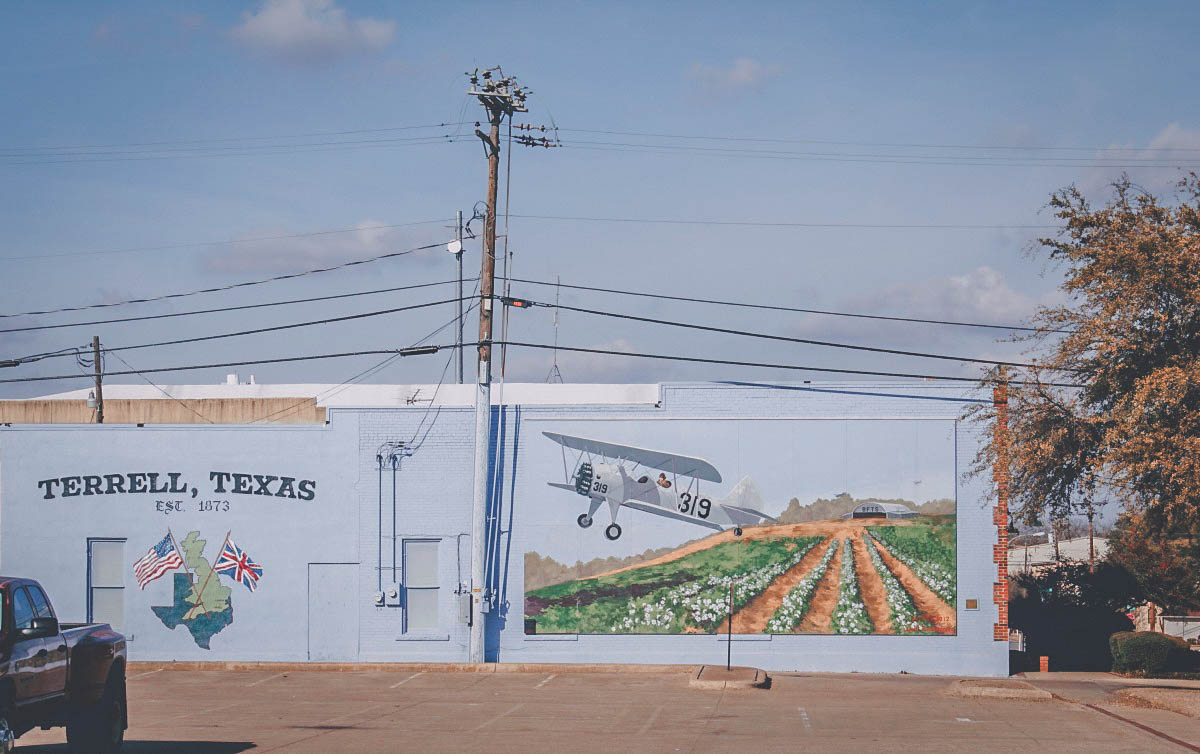 One of the most underrated small towns in Texas, Terrell's British roots are sown into the town's architecture, stories, and museums. From local cafes to a cute neighborhood bookstore, this Kaufman County gem had me head-over-heels in love.
Start off your trip at the No. 1 BFTS Museum, then head on over to Ben Gill Park or the Terrell Heritage Museum. If it's peach season, grab some peaches from the local market as well (Kaufman County grows some of the best peaches in North Texas).
South Padre
Known as a college spring break destination, South Padre's reputation drowns in wild, party rumors.
But after digging deep and finding PG activities hidden within the small town, I was sold on the idea of spending a relaxing weekend there. You can go bird watching, build one of the largest outdoor sandcastles (there's an annual competition), or just lounge along the coast.
Weatherford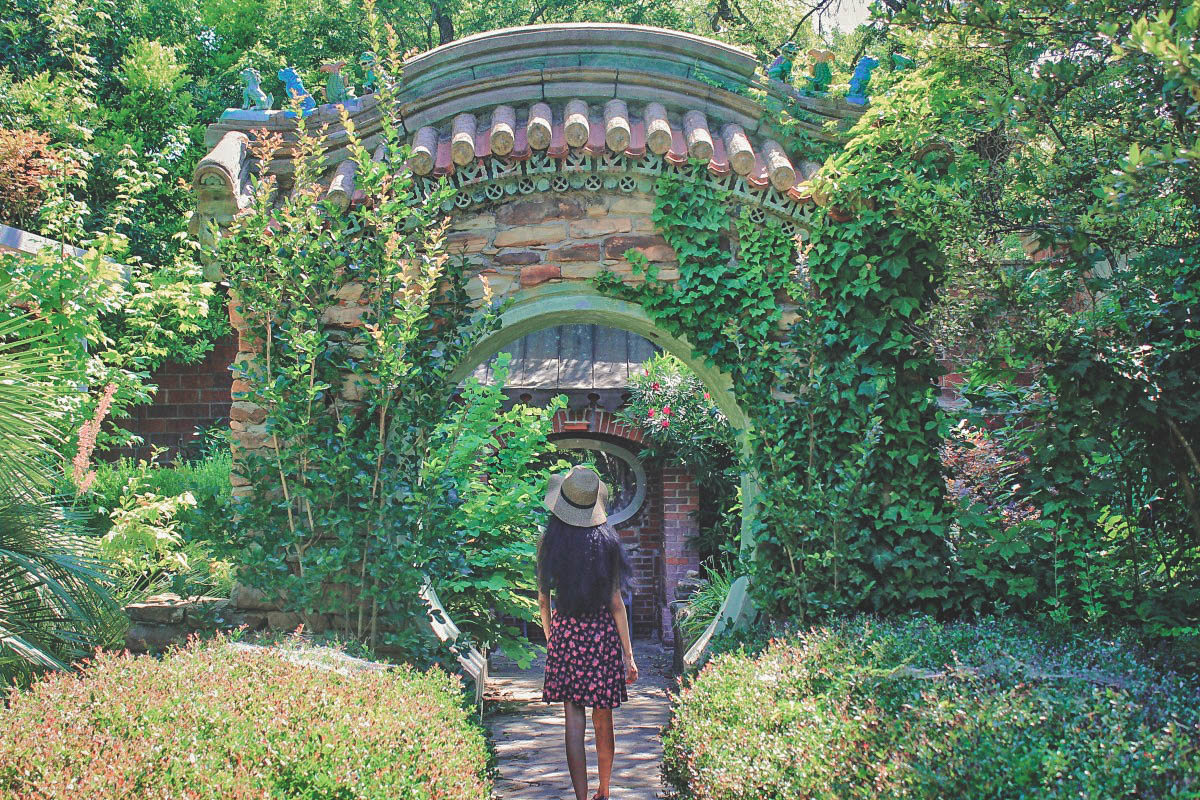 As a die-hard fan of Rosemary & Thyme (I've watched the series six times through), I had to include Weatherford in this list of best small towns in Texas.
The idea of dreamy, British gardens peppered in one flat-land town was too good to be true. Of course, Weatherford is everything I imagined it would be and more. From the Doss Heritage and Cultural Center to The Malt Shop, there's plenty to see, eat, and do in Weatherford.
You can easily make this Texas town the base of a cozy staycation-style weekend getaway (I'd recommend staying overnight if you plan on exploring the Fort Worth area as well).
West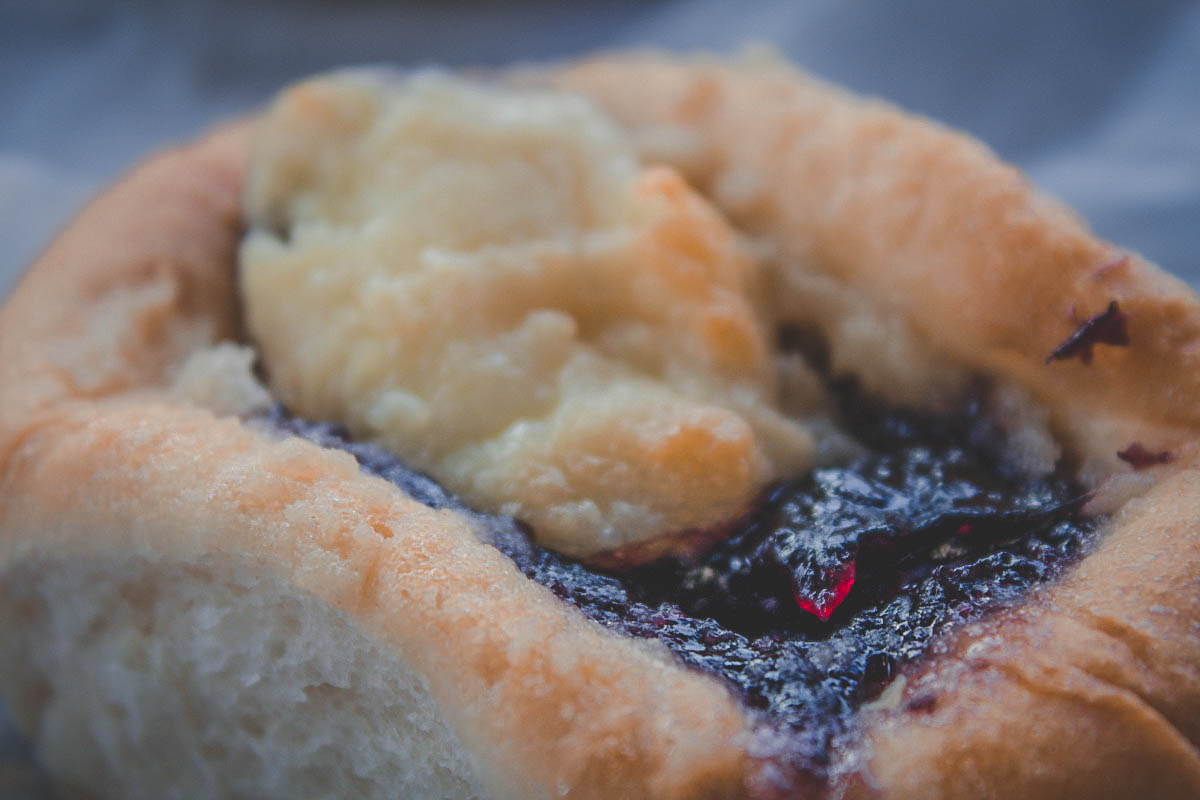 This town, once simply known as Dallas to Austin road trip stopover, is quickly gaining popularity by foodies.
If you're craving Eastern European treats, look no further than Czech Stop or Slovacek's in West, Texas.
Galveston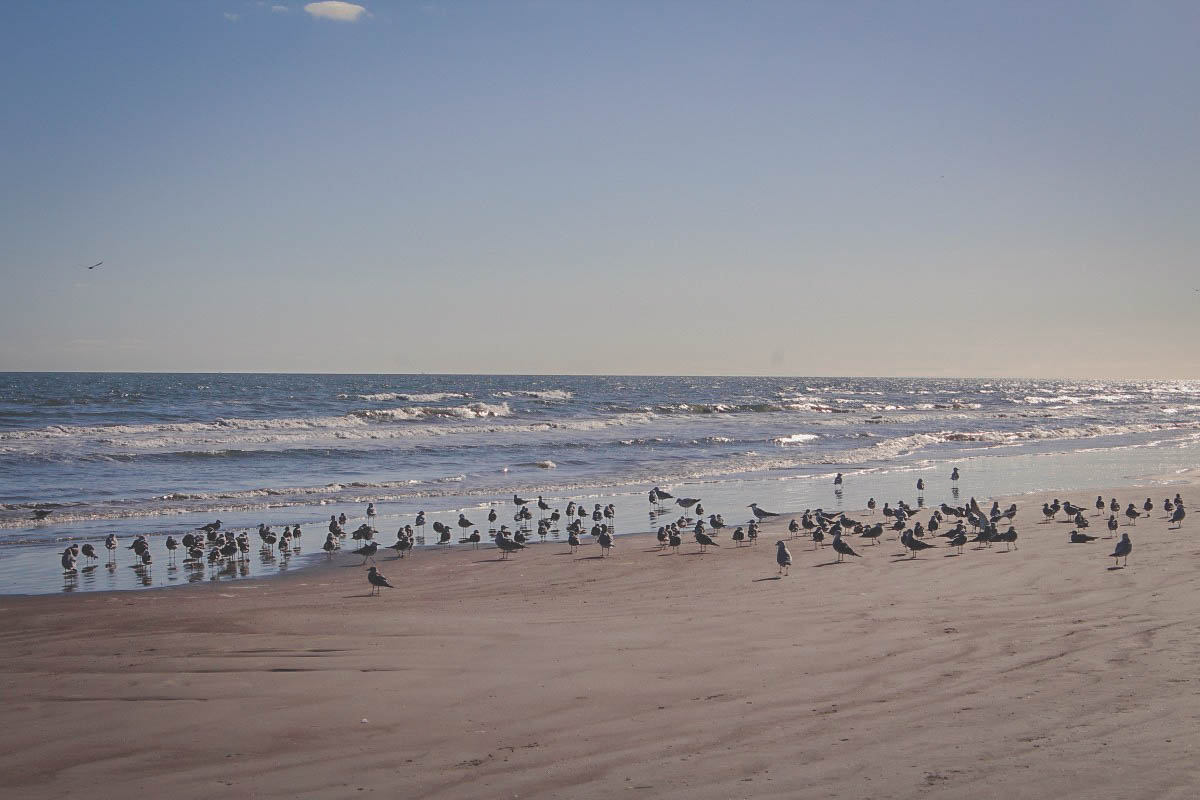 Probably the most recognizable name on this list, Galveston is a popular summer small town in Texas.
If you love sandy stretches and drive up beaches (Jamaica Beach), this small town, a quick drive from Houston, makes the perfect weekend getaway.
Break up your beach days with a trip to Bishop's Palace or the Strand Historic District.
Rockport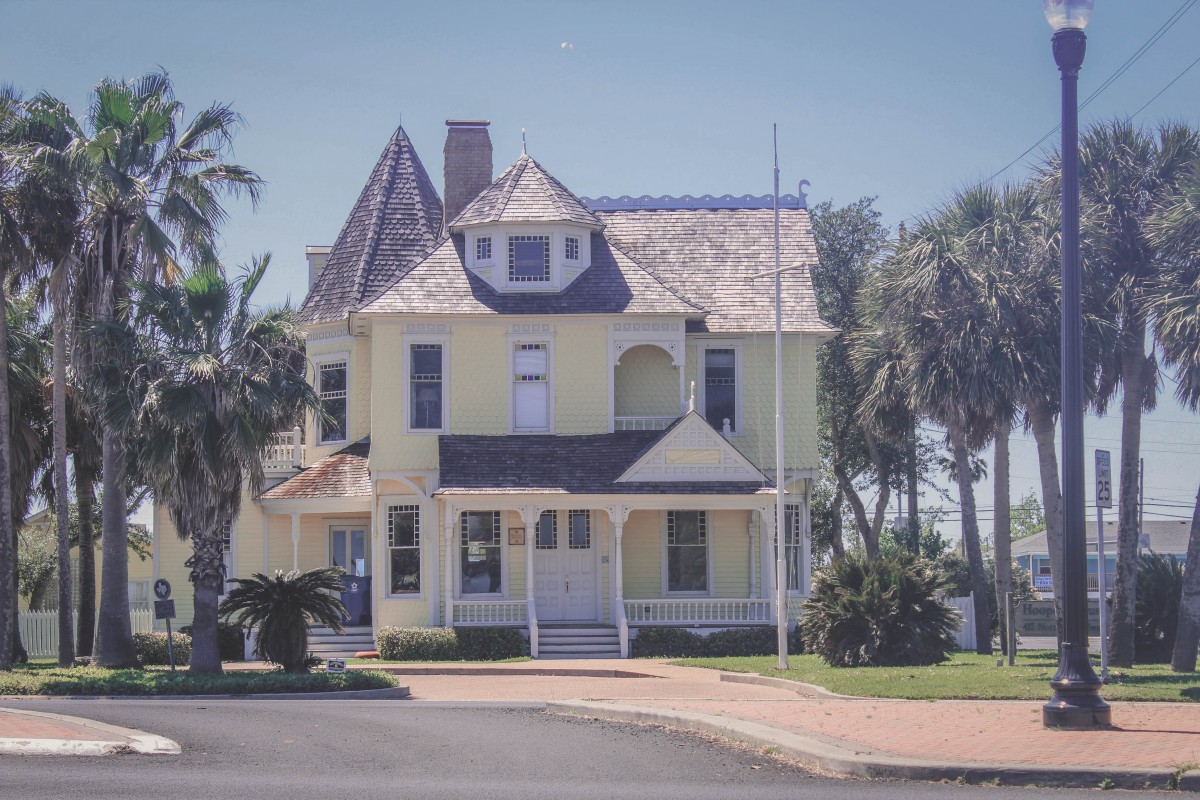 Dotted with fishing piers, Rockport is a marine town known for its laid back vibe. Unlike most coastal towns in Texas, Rockport plays a historic angle.
From the Maritime Museum to Fulton Mansion, the sights around Rockport's sandy beach compound make this Texas small town a family-friendly destination.
I was blown away by the number of art galleries. Although the works were (far) out of my price range, I loved seeing all the gorgeous oil paintings in-and-around town.
Corpus Christi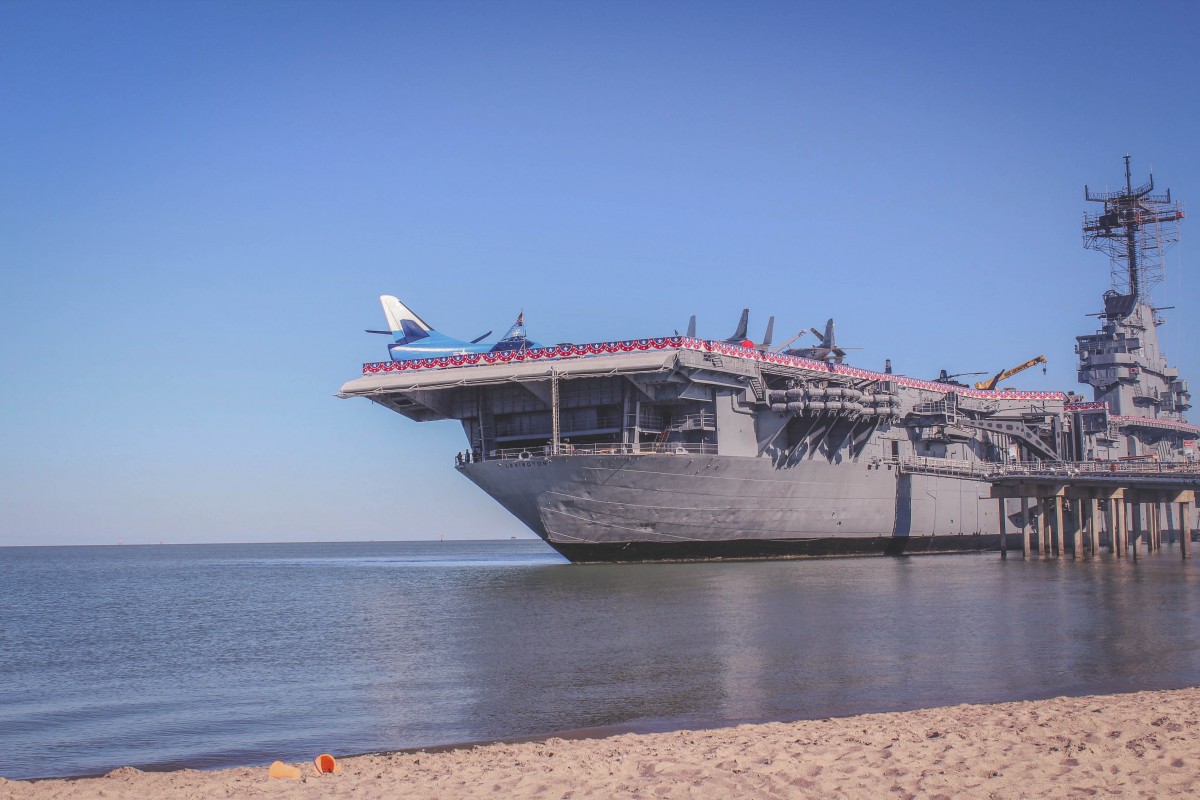 Located on the Gulf of Mexico, this naval base draws huge crowds. But Corpus Christi isn't a sit in the sand, toes in the water style beach.
More commercial and developed, Corpus Christi is perfect for beach-lovers who are looking to branch out from standard beach trips.
Although Corpus Christi is huge, most of the population resides in the metropolitan area not the coastal area, which is why I decided to include it in this list of small towns in Texas.
P.S. Check out the USS Lexington and Harbor Bridge whilst on your Corpus Christi trip!
Port Isabel
Port Isabel is a colorful small town in Texas. Known for its 75 stair lighthouse and historic museums, Port Isabel is a mix of historic and picture-perfect.
Ennis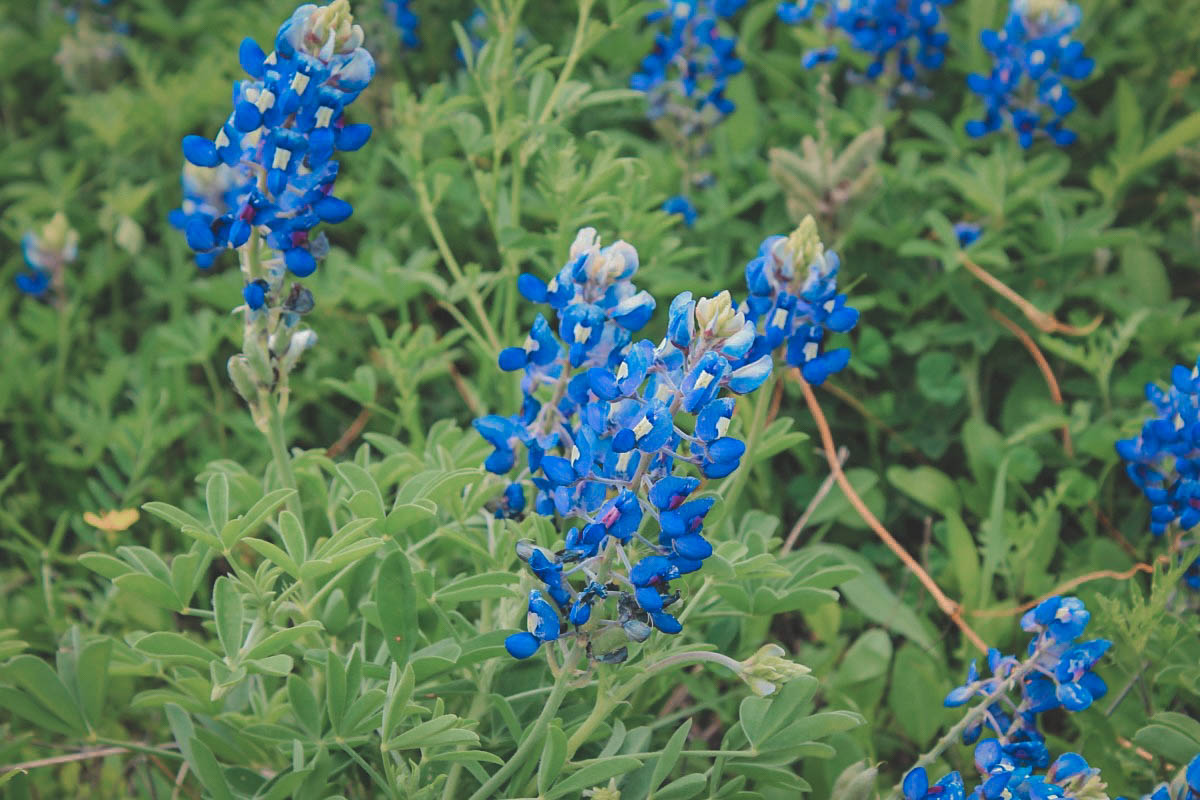 Ennis, Texas is a small town with a big Czech heritage.
At a surface level, Ennis looks like every other small town but during the spring, every field is ridden in bluebonnets. The grassy lawns turn into oceans of blue. The dry landscape revives with a painting-worthy energy.
Fredericksburg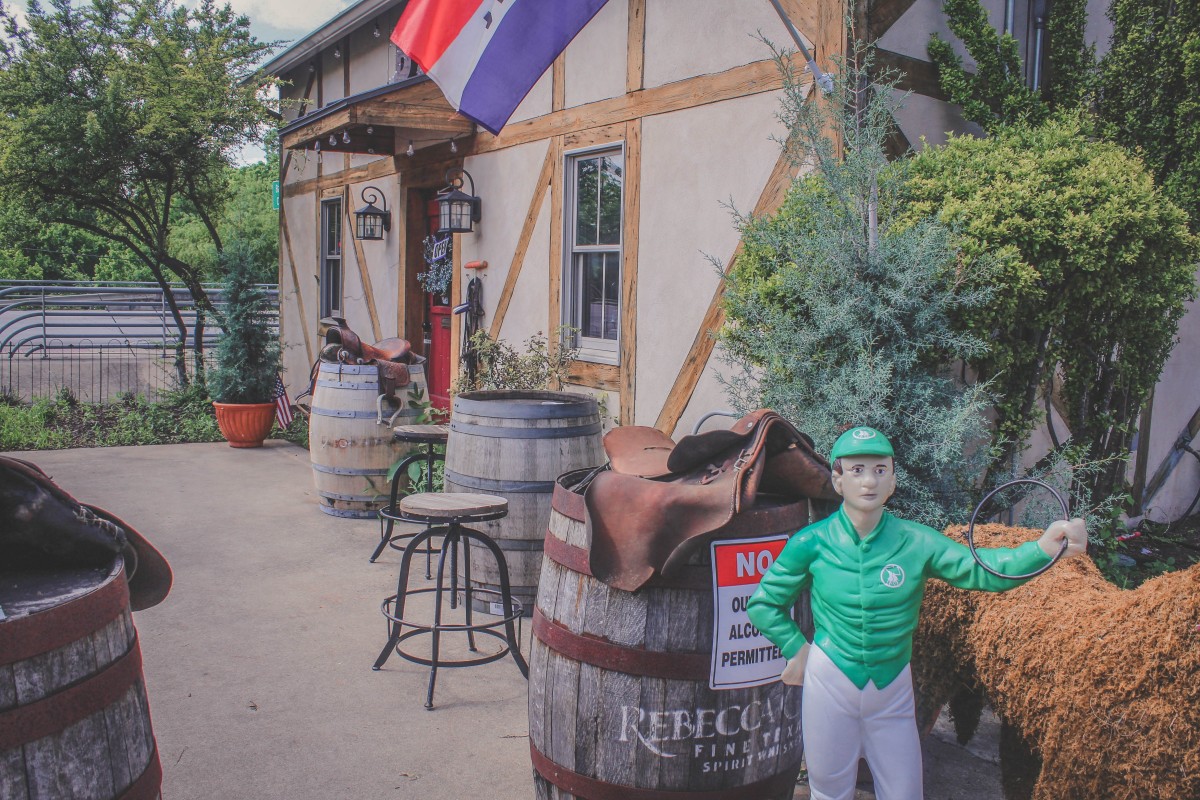 If you're a mom and pop shop lover, Fredericksburg is hands-down one of the best small towns in Texas.
It has a huge German touch. Think authentic German food and Texas-German style speech. The fascinating history of Fredericksburg is detailed at the Pioneer Museum (a must while you're in town).
Granbury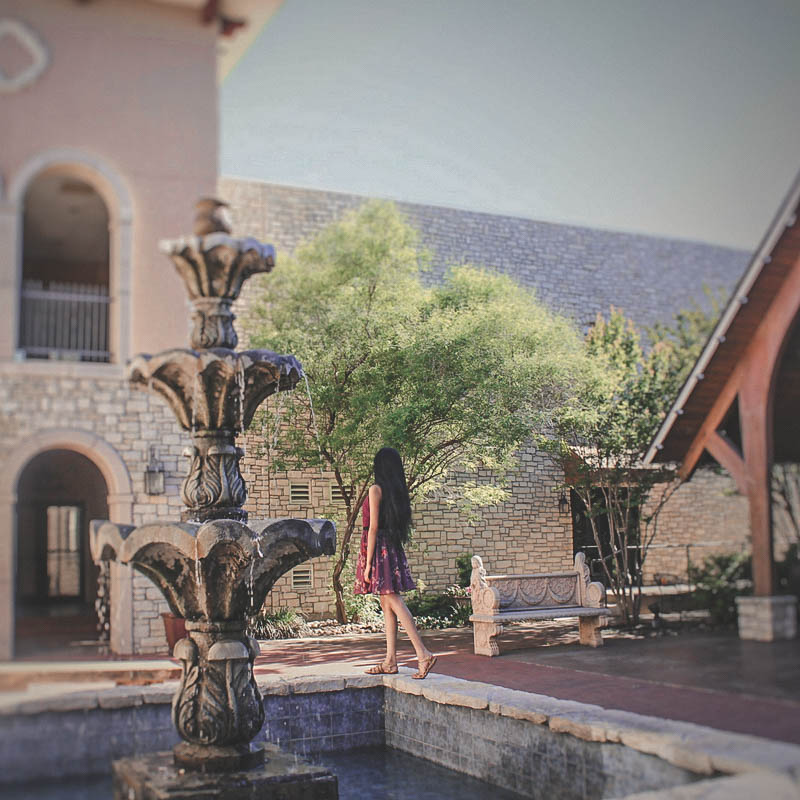 Granbury sits at the crossroads of old and new. With a pep in its step, Granbury is a one-of-a-kind town (and easily my favorite in Texas).
I mean, there are a lot of small towns that are easy to exhaust in one day. But Granbury is not one of them.
Stay here a week and you'll find something new every single minute. Serving twenty-first-century experiences in a richly historic backdrop, Granbury reimagines the stereotypical notions of a small town.
Opt for a morning at Lake Granbury, an afternoon on the square (with a stop by The Doll Museum), and an evening at the Opera House.
Grapevine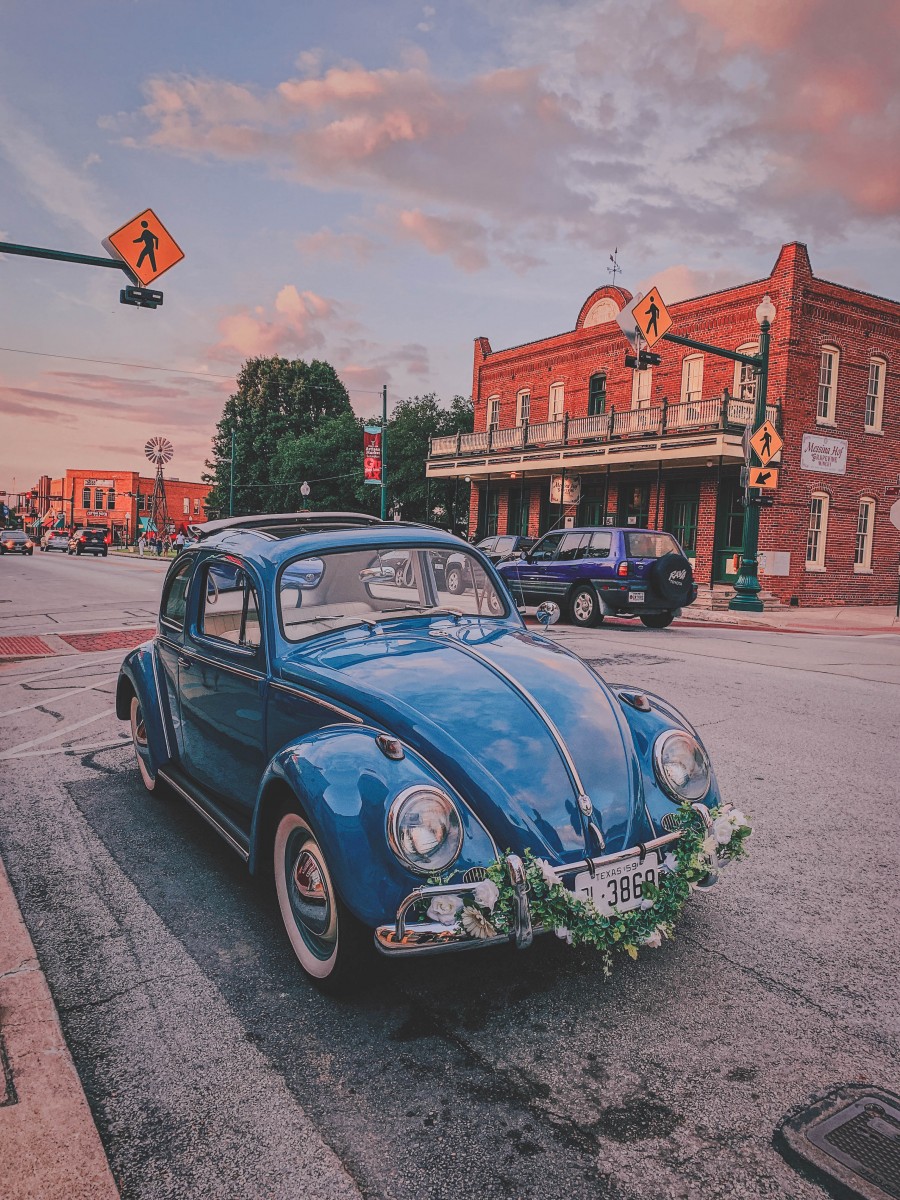 Known as the Christmas capital of Texas, Grapevine definitely takes the holidays seriously.
In the winter, lights string the historic district. The mall is decorated in wreaths and giant red bows. Nativity scenes proudly sit on the yards of every other home.
If you're looking for a cute small town in Texas to visit over end-of-the-year break, make a day trip to Grapevine.
P.S. Grapevine is right near the DFW Airport so if you have a stopover in Dallas and want to explore, this is one of the best small towns in Texas to quick start your Lone Star adventure!
Little Elm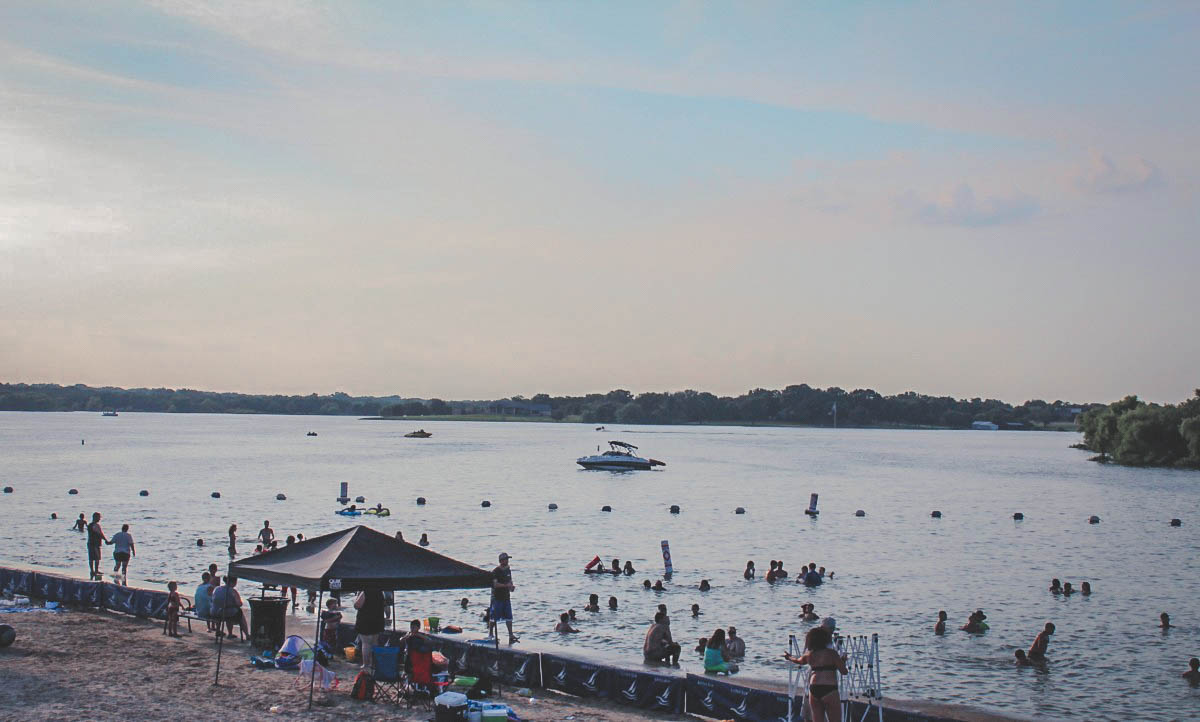 For a town with a medium-sized population, Little Elm gets crowded quickly at night.
When the sun sets, the locals (and visitors from nearby towns) all flock to Little Elm Beach, a manmade mix of water and sand that sings a coastal tune. Whilst the restaurants are mostly chains, Little Elm is a breath of fresh air from the suburbs of DFW.
Marfa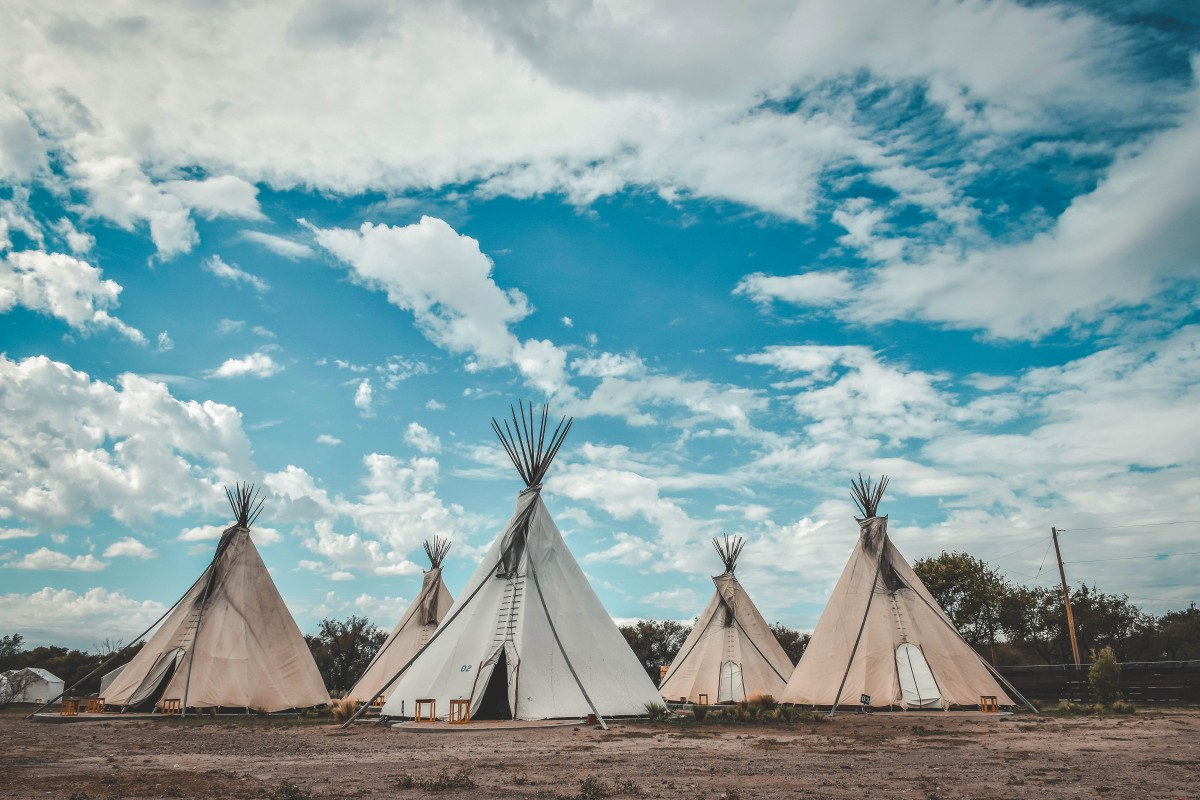 I haven't had a chance to visit Marfa yet but I'm in love with the idea of this small town. Glamping tents, fine art installations, and celebrity-worthy hotels, Marfa's most popular attractions make it an elegant boho-escape.
Everything from the Chinati Foundation to the elusive Marfa Lights is alluring. At times, Marfa seems unreal (but in a way, that's its charm).
Rockwall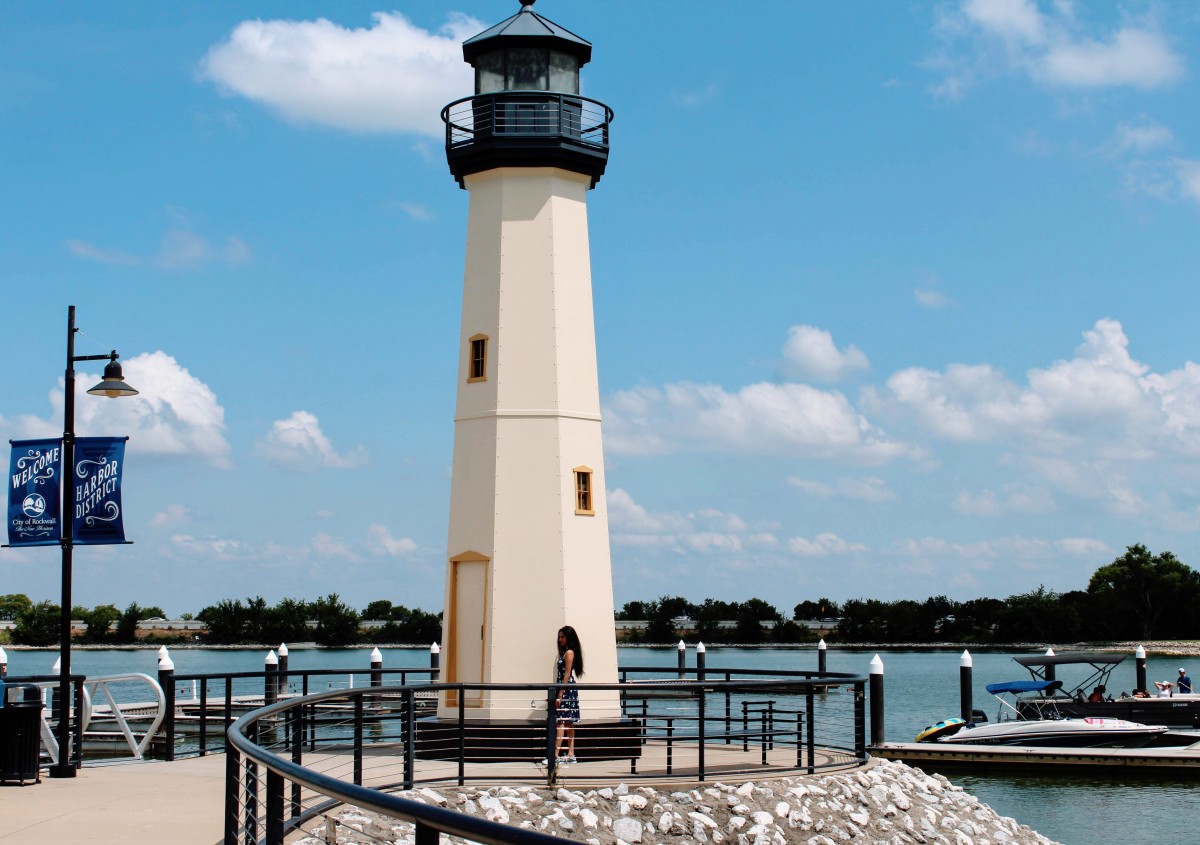 Rockwall is wrapped in East Coast beach vibes. With quirky restaurants, spas, a romantic trail, and a charming theater, this Texas small town is perfect for couples looking for a quick getaway.
The lighthouse is the main draw. But along the boardwalk, you'll also find a plethora of seafood eateries and sunset jams.
Terlingua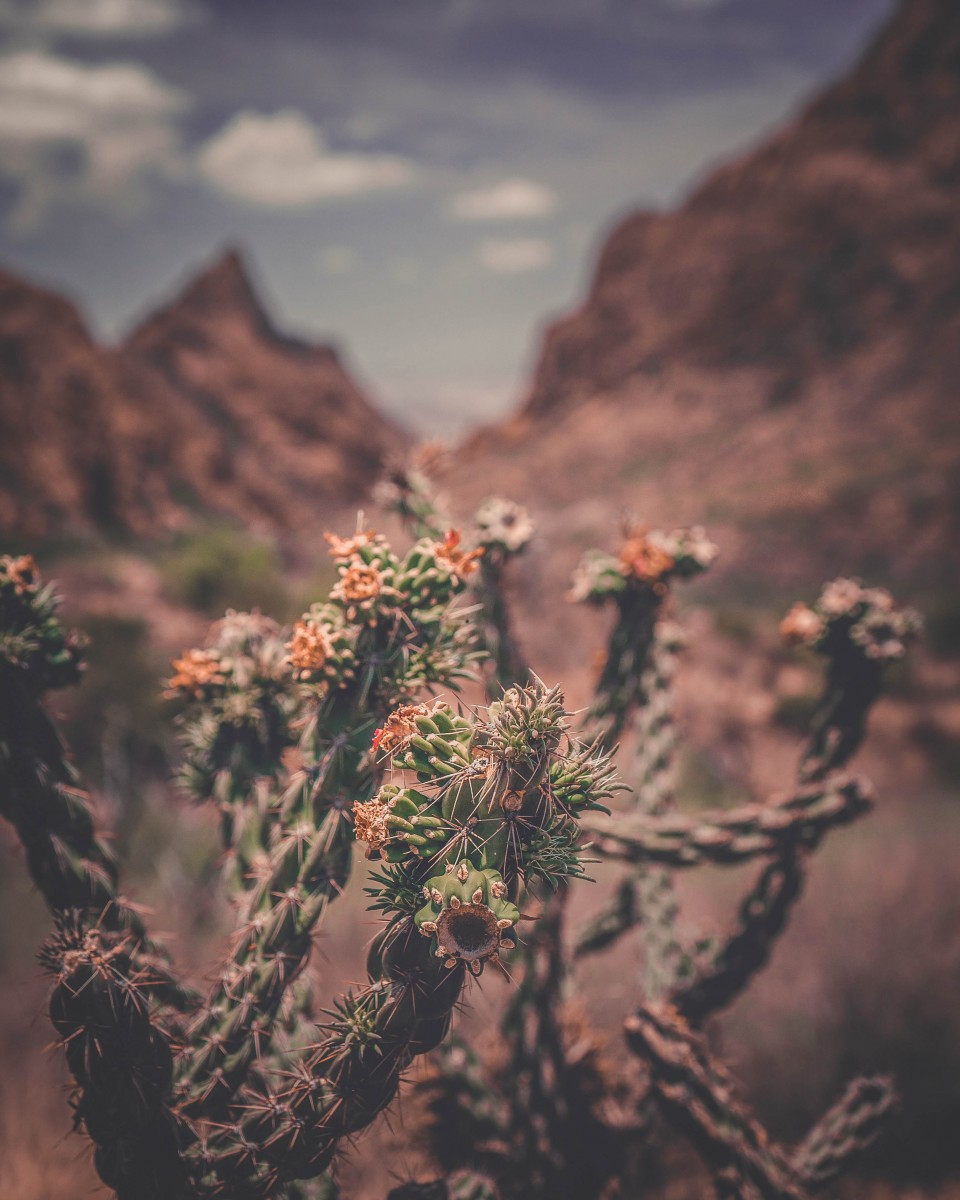 Terlingua is the town for off-road adventures. A short distance from Big Bend National Park, Terlingua is raw, slightly off-the-grid, and wild.
You'll definitely want to make this a three-day trip at minimum (extending to a short romp in Boquillas, Mexico). And if you're driving in (you most likely will be), note that Terlingua takes a while to get to from most of the big Texas cities.
The drive is a slow burn but it's worth it.
Wimberley
The last Texas small town on this list is an Austin resident favorite. Wimberley is a quiet oasis filled with hidden nooks and crannies.
Exploring Wimberley is like winding through a maze of quirky attractions, each equally weird and wonderful.
If you plan on visiting Jacob's Well (the most popular stop), you'll want to make reservations as far in advance as possible (at least two weeks).
Did you enjoy this post on the best small towns in Texas? What are your favorite small towns in Texas? Let me know in the comments below.