Here's the best time to visit Albuquerque, New Mexico.
I'm eating the last biscochito in the pack. The wrapping is lined in tiny cinnamon-scented crumbs. The last bite, heavy on anise seed, is washed away by dark coffee.
And it's more than bitterness that's stinging my tongue. I'm tinged with guilt for not making my trip to Albuquerque last longer. During my month in New Mexico, I set Albuquerque as my base for a few days. I had visited the city, as a stopover, a few times before.
And now, I'm craving to go back. Albuquerque is a culture-driven destination great any time of the year. It's knocked on the doors of arts, food, and music.
There's no universally acknowledged best time to visit Albuquerque. There are simply events held throughout the year that you might find yourself gravitating towards.
And if you do, that's the best time to visit Albuquerque, to see (and hopefully fall in love with) Duke City first-hand.
Winter In Albuquerque
Winter in Albuquerque usually lasts from December to February.
---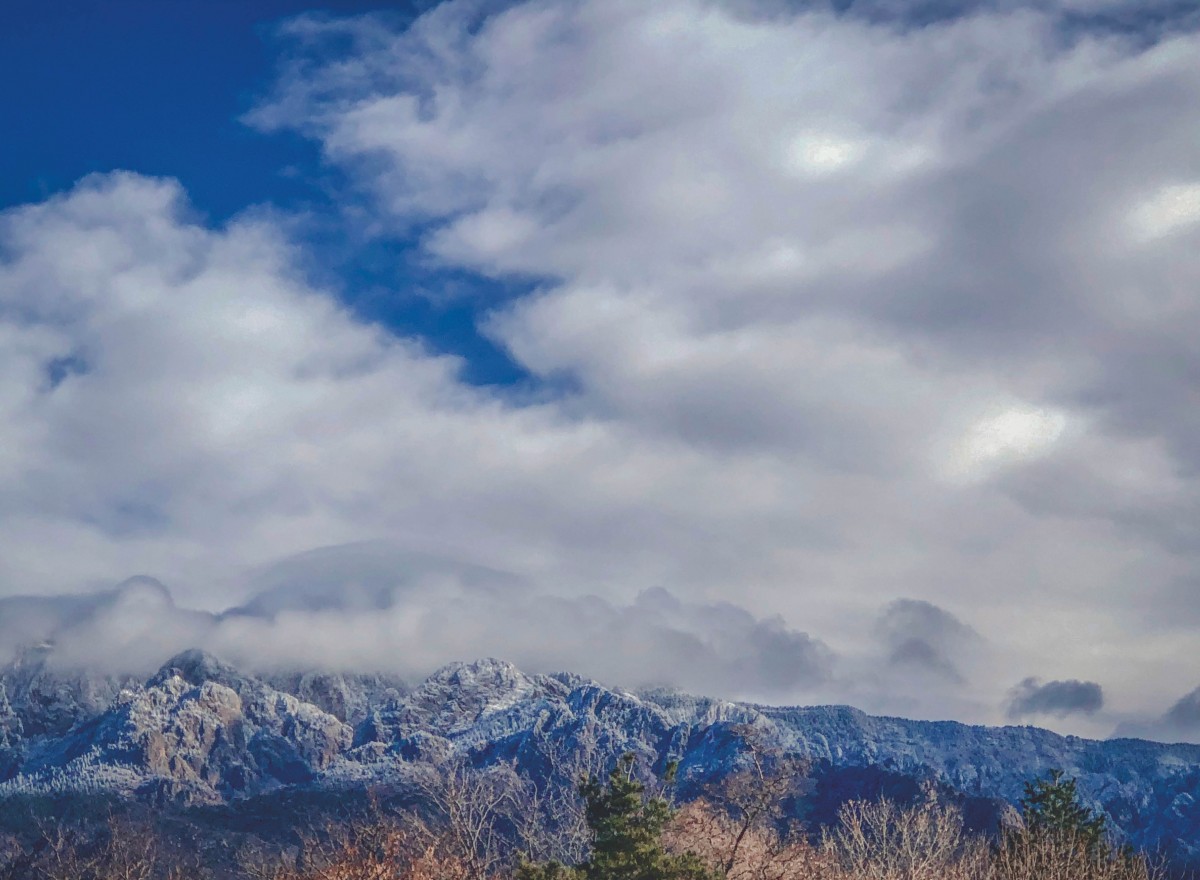 The spine of Albuquerque's winter isn't held up by heavy snow. You'll see days with a pitter-patter of chill (but you'll also see nights that dig deep into the frost – cold slides in as the sun goes down).
Although Albuquerque the city, the town, is usually sunny and bright. Tread a little higher and you'll enter an opening to winter sports. The Sandias.
The Sandia Mountains are just east of Albuquerque. Most of the range is within Cibola National Forest (if you plan on hiking, make sure it is during the day as mountain lion sightings are fairly common come dusk and dawn).
There's a ski area for outdoor lovers. And if skiing sounds a little intense (I am not a ski bunny), snowshoeing is another popular less strenuous activity in the area.
If you're looking to get into the New Mexican holiday spirit, winter is one of the best times to visit Albuquerque.
Gossamers of snow swirl in alongside tree lightings and community gatherings.
Winter In Albuquerque Travel Tips:
Biscochitos are New Mexico's Christmas cookie (and if you're a frequent blog reader, you know that I'm completely obsessed with them). The Golden Crown Panaderia sells the best biscochitos in Albuquerque (parking is limited but service is quick). Pick some up along with hot cocoa.
ABQ puts on lots of holiday-themed performances each year (from Holmes For The Holidays to A Christmas Carol). The plays change up year-to-year but if you're a theatre lover, you'll definitely find something you like.
Spring In Albuquerque
Spring in Albuquerque usually lasts from late March to April.
---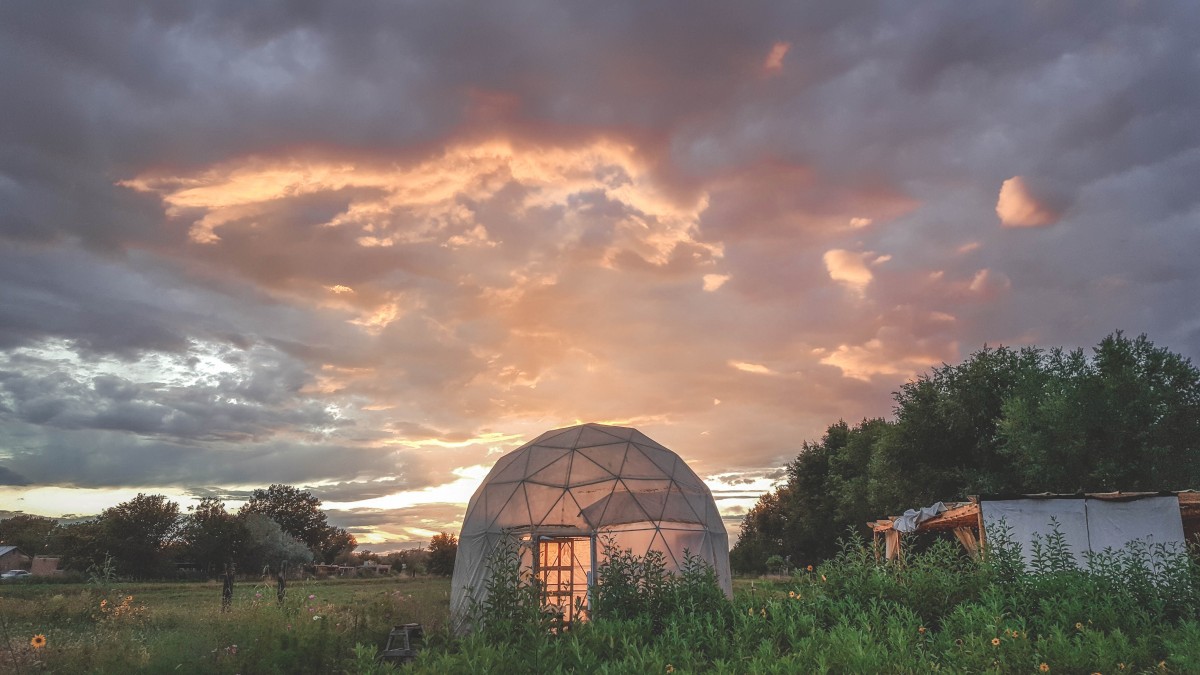 Spring is Albuquerque ranges from pleasantly purple-flower plump to violent.
Storms in Albuquerque don't occur often but in the spring, they're angry and snarling – heavy rain beats hard on the ground, lightning moves hungrily. It's like a scene from Victor Frankenstein's lab.
Nights can be wild. Weather can change in a finger-snap.
But there are plenty of indoor things to do in Albuquerque, from dozens of museums to shops to eateries.
Albuquerque's main shopping scene lies in Old Town and Nob Hill. Alternatively, you could watch a flamenco dance or hit up the Anderson Abruzzo International Balloon Museum (the displays are immersive, it's easy to get lost in the fantasy of hot air ballooning).
On good weather days, make a day trip to Carlsbad Caverns or Petroglyph National Monument. Enjoy shoulder season's lower costs.
Spring In Albuquerque Travel Tips:
If you want to make a trip on the Sandia Peak Tramway, try to schedule your trip before lunchtime. Storms tend to descend later on the afternoon.
Spring is when foodie events and flower festivals dip their toes in Albuquerque.
Summer In Albuquerque
Summer in Albuquerque usually lasts from May to August.
---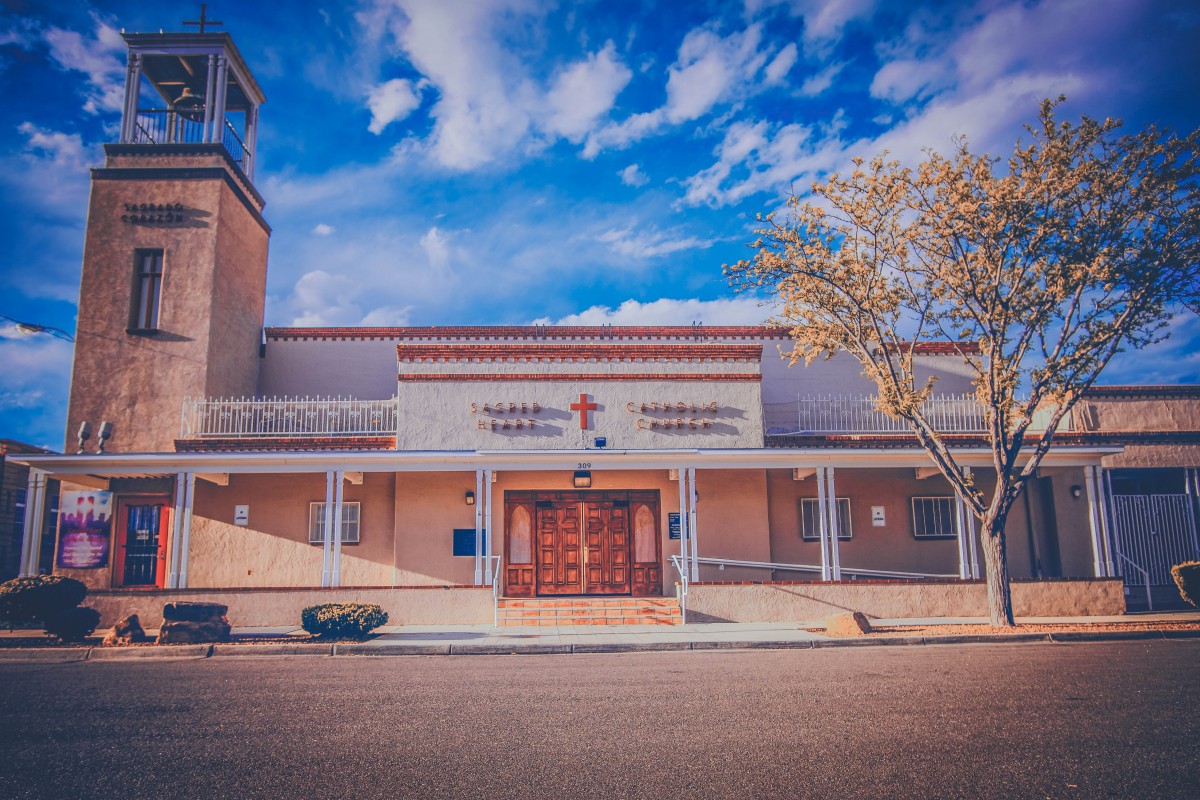 Summer is easily one of the most popular times to visit Albuquerque.
Summer kicks off the start of live music season in Old Town ABQ. More and more festivals take hold of the grounds.
Arts span the space. And with tourists in full swing, the doors to the local boutiques kick wide open.
If you're planning any outdoor escapes (Tent Rocks, Bandelier), summer is one of the best times to visit Albuquerque.
Make your way out of town for a few day hikes or explore some local spots. August is the hottest month (and with the blistering heat comes a brief downtick in prices).
Summer In Albuquerque Travel Tips:
Summer is peak tourist season in Albuquerque. Expect crowds in Old Town in particular and head out early to find a good parking space.
ABQ BioPark has a summertime concert series. Concerts are held on Fridays (and usually don't stop when the rain hits).
Gathering Of The Nations Pow Wow usually takes place in late spring or early summer. It's a Native American cultural event (though non-natives are welcome to attend as well).
Fall In Albuquerque
Fall in Albuquerque usually lasts from September to October.
---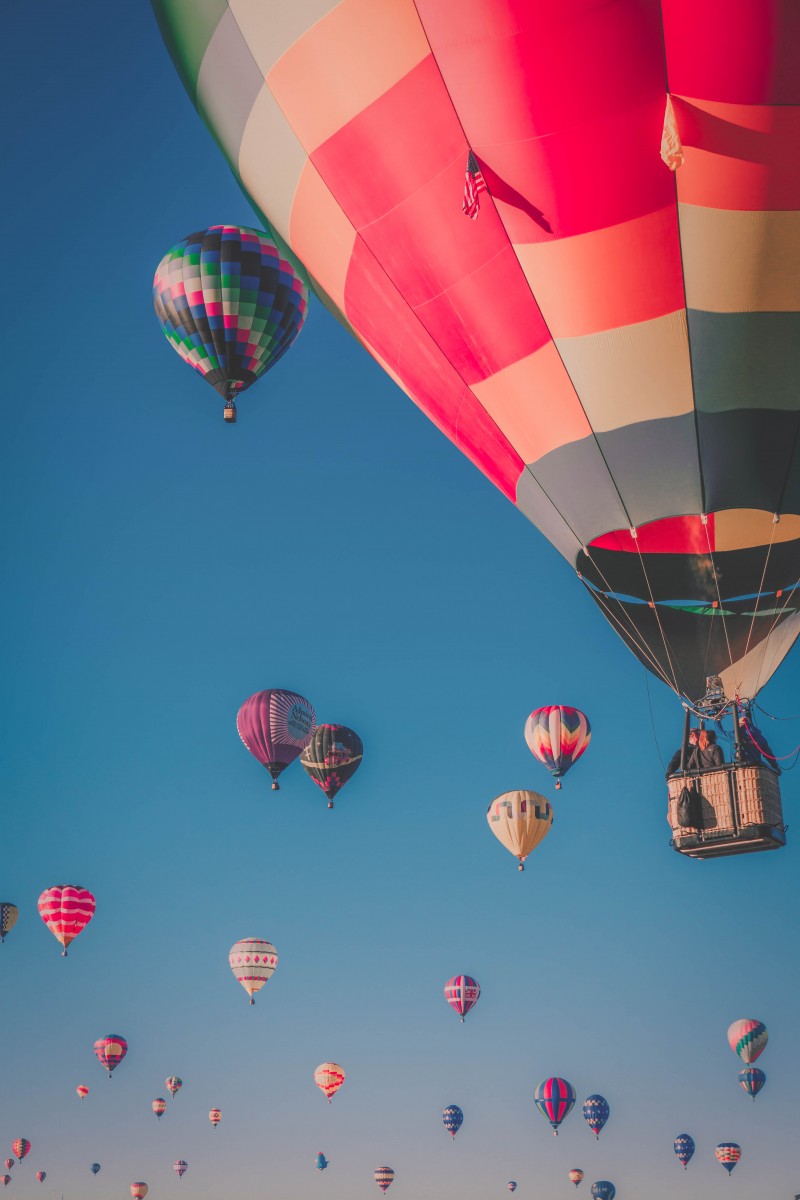 If you're undecided about when to go to Albuquerque, let the sights, sounds, and colors of fall sway your stay.
Fall in Albuquerque is host to two of the biggest events in the area: Albuquerque Balloon Fiesta and the New Mexico State Fair.
The nine-day long Albuquerque Balloon Fiesta draws a big crowd. It's internationally renowned and well-loved.
Ticket sales begin in April (and you'll want to grab one as early as possible because they sell out fast).
Fall is light sweater weather. Pack layers (though you might not need them).
Prices skyrocket during Balloon Fiesta Week but in general, fall is treated as shoulder season.
Fall In Albuquerque Travel Tips:
For fall colors, hit up the Sandia Peak Tramway.
Try to visit Balloon Fiesta on a weekday. The weekend crowds are throngs.
You'll want to plan for parking at least a few hours in advance (the lots get full quickly). Know that parking costs extra (in addition to the ticket price).
Eating a breakfast burrito during Balloon Fiesta is a local tradition (yes, please).
Recommended Albuquerque Tours
Did you enjoy this blog post on the best time to visit Albuquerque? Have you ever been to Albuquerque? If yes, when did you go and how was your experience? As always, I love hearing from you!
Disclaimer: The dates of all events listed in the events calendar are accurate at the time of publication, but are subject to change afterward.