Here's the best time to visit Santa Fe, New Mexico.
I'm on my third cup of coffee by the time I leave Santa Fe and it hurts to say goodbye. This is my fifth (sixth? seventh? I've lost count) trip here and I still feel like I'm peeling away the top layers of the city.
Santa Fe is one of the most unique destinations in the United States. Food. Fashion. Sights. Take it all in. Collect memories. Repeat.
A town washed in shades of brown (and brightened by iconic pops of turquoise), Santa Fe's architecture will take your breath away. It's a style you can appreciate any time of the year (even when dusted lightly in snow).
So if you're planning a trip there, here's my ultimate guide on the best time to visit Santa Fe!
Winter In Santa Fe
Winter in Santa Fe usually lasts from November to March.
---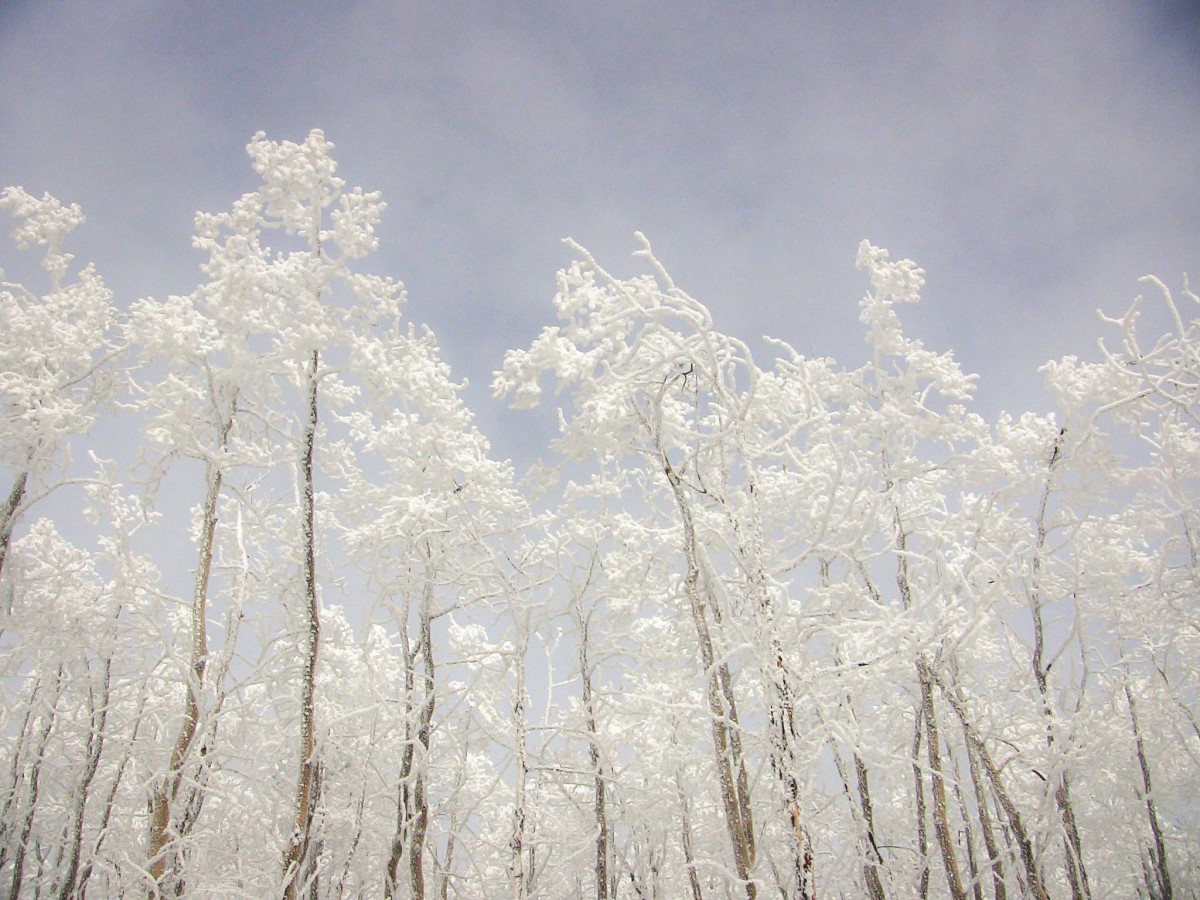 If you're looking to escape an unforgiving cold spell, consider winter as one of the best times to visit Santa Fe.
Santa Fe is nestled at an elevation of over 7000 feet. So you'll easily find a traditional winter in the works: ankle-deep flurries of snow, White Christmas magic, strong cool winds.
And with the sun up and smiling (there's over 300 days of sunshine a year in Santa Fe), it's hard not to feel just a little bit warmer (no matter the temperature).
Start your wintertime romp through the city at Ski Santa Fe. Then, heat up your afternoon at Ten Thousand Waves, a Japanese-inspired hot spring spa that will let you slip into full relaxation mode.
If your trip coincides with the holidays, hit up the Farolito Walk, one of Santa Fe's most well-loved holiday traditions. Each year, Canyon Road, Santa Fe's art hub, is lit up by luminarias.
Carolers skirt the street and sing softly under a yellow glow. It's truly magical.
Winter In Santa Fe Travel Tips:
During the cold weather, take advantage of all the spas in Santa Fe. There are plenty to choose from!
While also the name of a cheesy Hallmark movie (why did I watch this again?), Christmas At The Palace is a long-standing Santa Fe tradition (30-plus years running). Taking place early December near the Palace Of The Governors, Christmas At The Palace is a family-friendly celebration. Think hot cider, biscochittos, and live music.
Spring In Santa Fe
Spring in Santa Fe usually lasts from late March to May.
---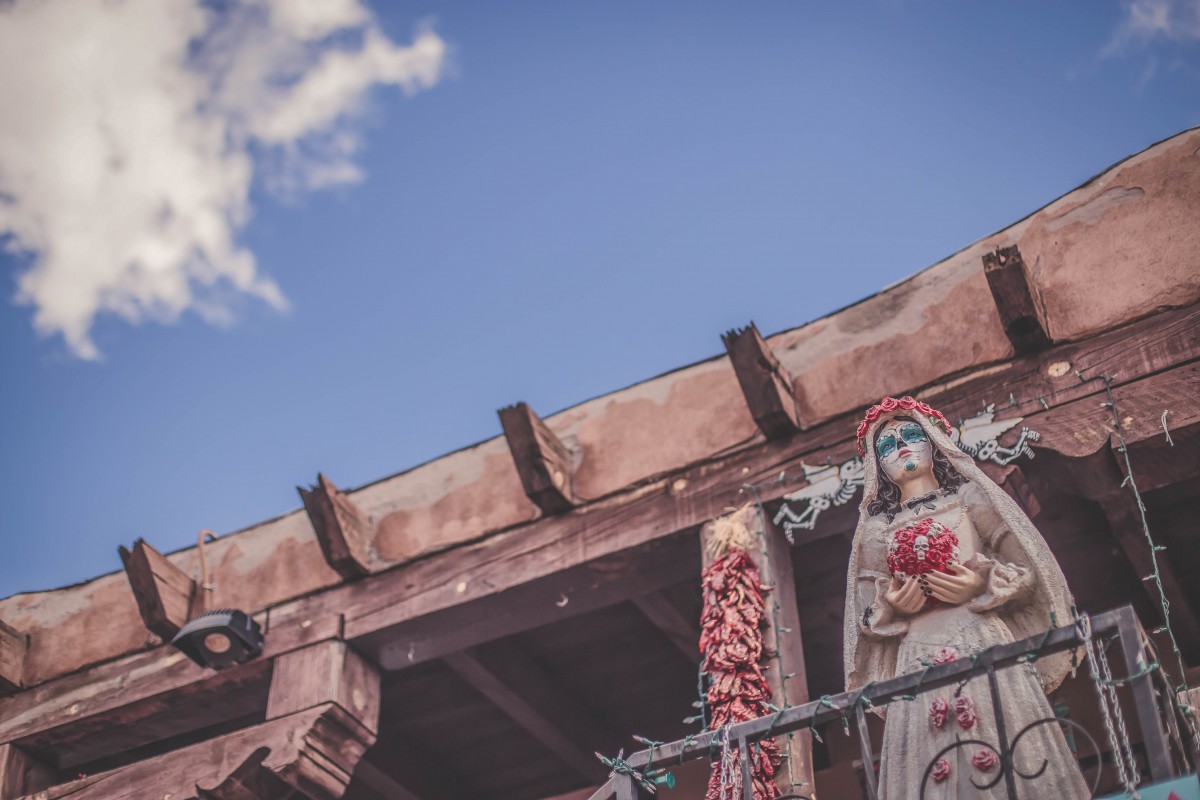 If you're searching for an alternative Spring Break, look no further than The City Different.
My very first trip to Santa Fe took place over a chilly spring weekend several years ago and I've been hooked ever since!
Santa Fe rejuvenates in the spring. Once blanketed in winter snow, the quiet little New Mexico capital sees a rebirth of life this season. The flowers, rich in trees and shrubs, have a heavenly scent that skates the woodsy thick of the city.
With winter's mini peak waning, you'll notice the prices dip slightly. Spring feels a lot like low season.
But there's still plenty to do: visit the Farmer's Market (Santa Fe has one of the best in the world), have a casual movie marathon (bonus points for visiting George R.R. Martin's theatre), or just stroll around.
If you're traveling on a budget, spring is easily one of the best times to visit Santa Fe!
Spring In Santa Fe Travel Tips:
It's no secret that I love the Railyard District (Ohori's Coffee for the win), but consider basing your spring stay here. You'll get a mix of delicate and industrial all-in-one place.
Opt for a night at Hotel Santa Fe Hacienda & Spa. You'll have unparalleled views of the softest pink flowers budding on thick branches.
Visit The Farmer's Market! It's a chance to chat up locals (the residents of Santa Fe are extremely friendly) and discover some offbeat spots.
Summer In Santa Fe
Summer in Santa Fe usually lasts from June to August.
---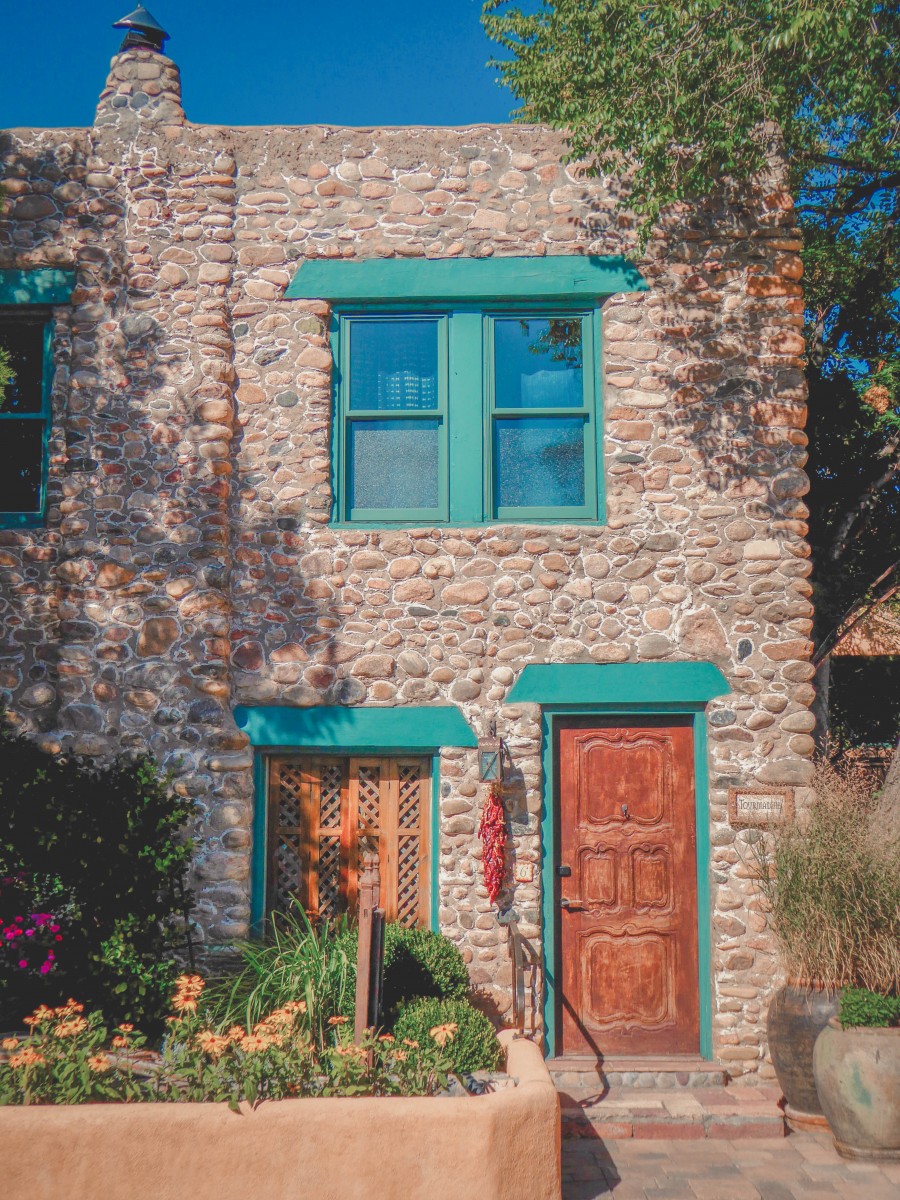 Late summer marks the start of peak season in Santa Fe. Just as shoulder season sets in, there's a slight uptick in the prices, but nothing too noticeable.
Summer is one of the best times to visit Santa Fe if you love outdoor escapes. There are so many incredible hikes just a short drive away (Bandelier National Monument, Tent Rocks).
And if you're looking for a quick road trip, take the High Road and Low Road from Santa Fe to Taos and back (the full loop can take a day unto itself if you stop by all the cute small towns along the way).
With tourist season getting ready to kick into full swing, take advantage of all the incredible museums in the area. Beat the heat by heading indoors (from the Georgia O'Keeffe Museum to Loretto Chapel).
Summer In Santa Fe Travel Tips:
If you're planning to spend a long weekend in Santa Fe, I have a full itinerary on the blog!
Make sure to dress accordingly. Because of its high elevation, you'll want to bring a light sweater even in the summertime.
Art is a big deal in Santa Fe. Embrace the warmth with a mid-day stroll through Canyon Road (and stop by The Tea House for a warm mug of tea as well).
Fall In Santa Fe
Fall in Santa Fe usually lasts from September to November.
---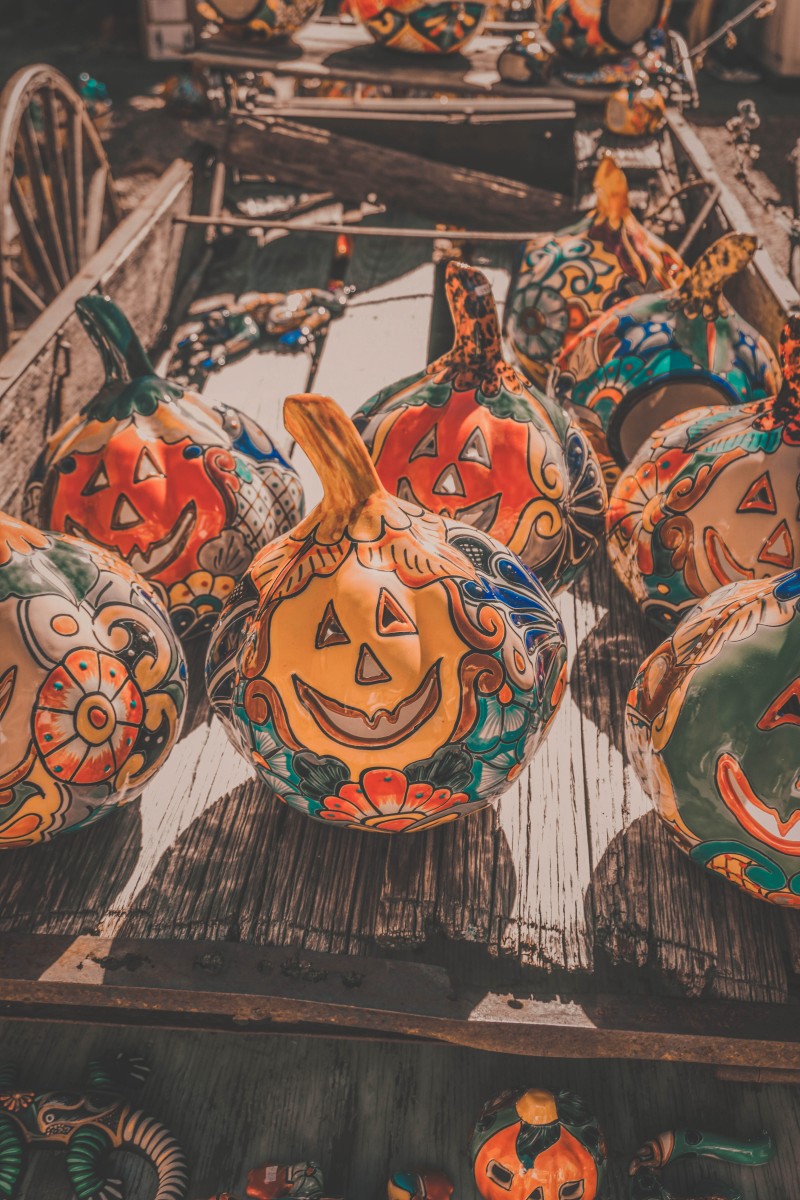 Roughly an hour from Santa Fe's city center is Santa Fe National Forest – tall trees touched up orange and yellow in the fall.
Take the scenic byway and drive around for a bit. Open up the windows and inhale the thick smell of fall leaves crisp on dry ground.
While fall is a popular time to go to The City Different, it is also one of the best times to visit Santa Fe!
Fall marks the start of chile roasting season, a feast that lasts between late August and September. Chile roasting takes place throughout New Mexico, but this is the time to eat out (as Santa Fe puts such an emphasis on fresh ingredients).
Fall In Santa Fe Travel Tips:
For sensual food, stop by Casa Chimayo. You won't be disappointed by the variety of Chimayo influenced chile options on the menu.
Drive from Santa Fe to Taos on the Low Road. You'll see a rainbow of fall foliage banked along a slow-moving river.
In October, if you get a chance, drive down to the Albuquerque Balloon Festival (it's a couple of hours away but worth the detour).
Did you enjoy this blog post on the best time to visit Santa Fe? Have you ever been to Santa Fe? If yes, when did you go and how was your experience? As always, I love hearing from you!
Disclaimer: The dates of all events listed in the events calendar are accurate at the time of publication, but are subject to change afterward.