It's an age-old story: girl meets chocolate, girl falls in love with chocolate, girl eats chocolate, girl continues on her quest to find more chocolate. Rinse. Repeat.
The problem with me is, I'm that girl.
I love chocolate. And I guess, I've always been a chocolate lover.
As I walk towards Kate Weiser Chocolate, I have cocoa on my mind. The summer air is hot and sticky. My makeup melts right off my face. But inside, the treats on display are shiny and smudge-free (blissfully unaware of the Texas weather).
Kate Weiser offers some of the best chocolate in Dallas.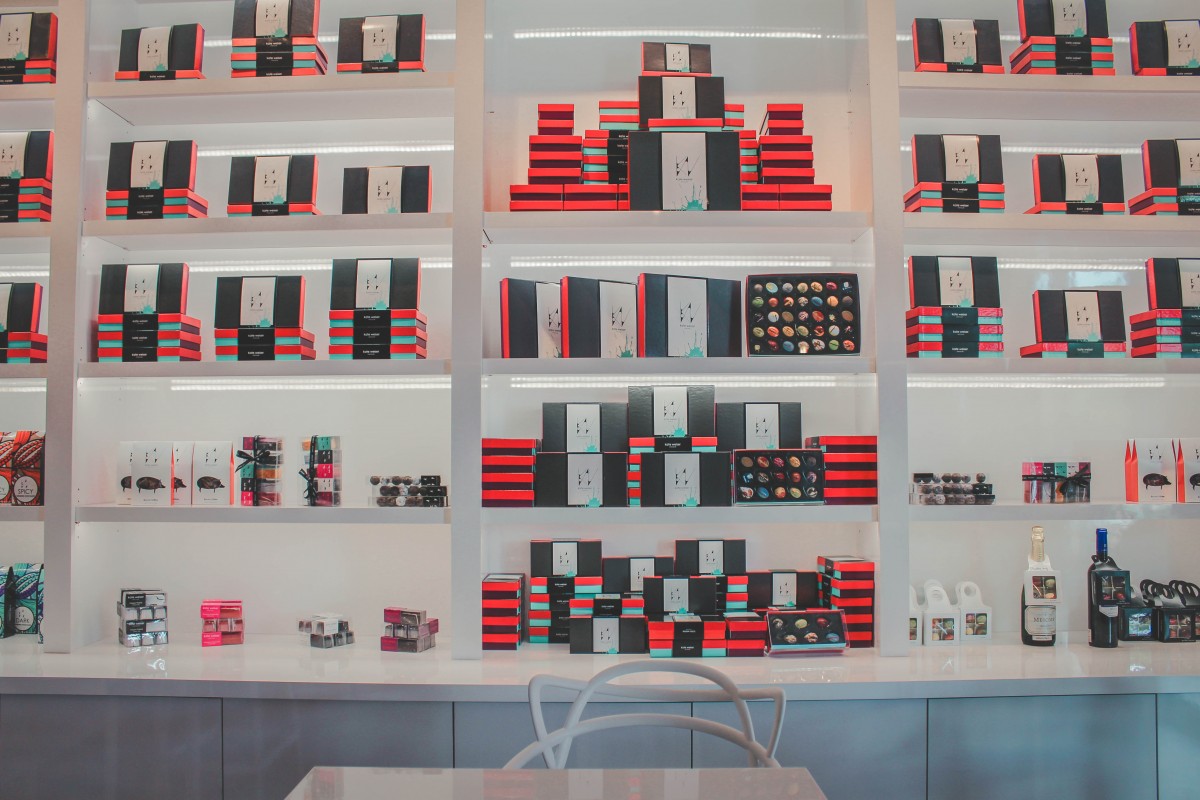 Dallas has some amazing chocolatiers (Weiser and Katherine Clapner being my favorites) who each provide their own spin on the craft.
These chocolatiers have all the right chops – creativity, patience, and a knack for turning high-quality ingredients into even higher quality products.
Chocolate making is a long, laborious, and underrated process. I mean, I tried making a bonbon once and if I didn't know any better, I'd confidently claim I heard it scream (in a Wicked Witch voice) "Anshula, look what you've done! I'm melting, melting". I didn't even have to throw water on it. It was goopy to begin with.
So if you're looking for solid treat-yourself-chocolate (me, all the time – I give into cravings way too often) or cute gifts by the pros, here's where to find the best chocolate in Dallas.
Best Chocolate In Dallas
Kate Weiser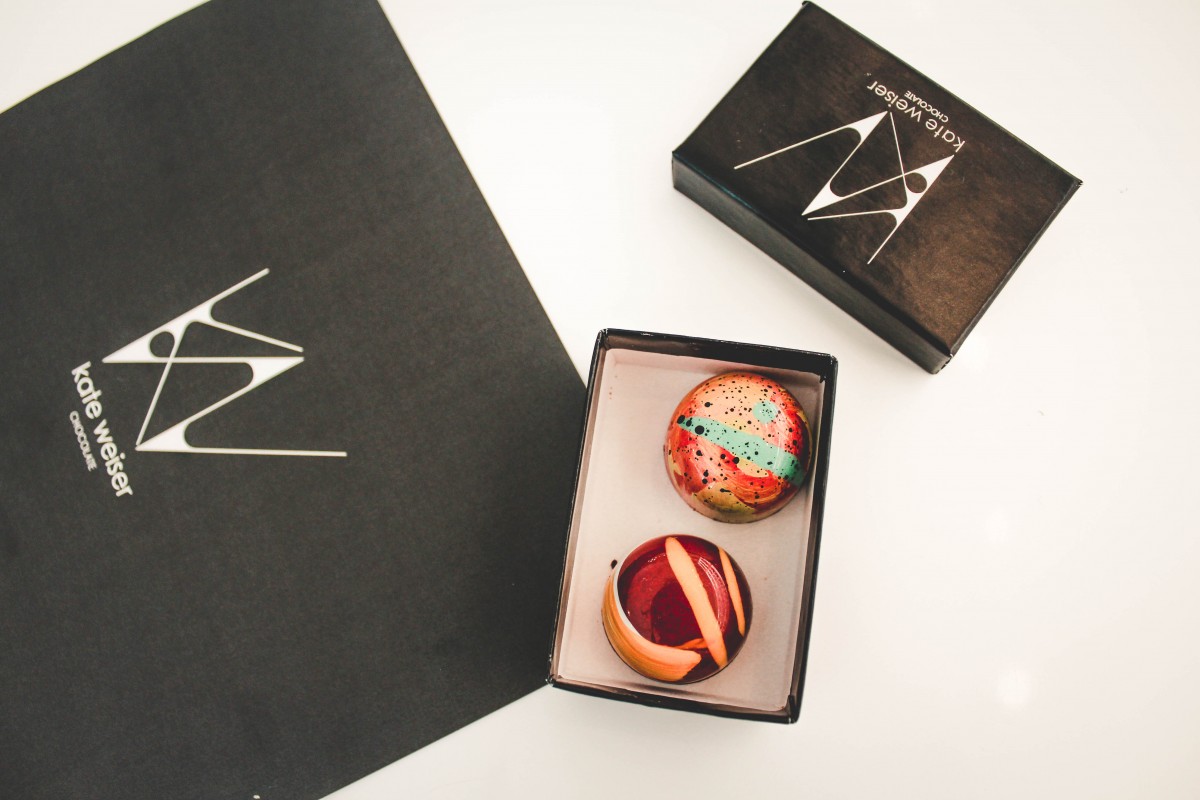 Sometimes, I wonder if Kate Weiser's chocolates are too pretty to eat.
I look at the box – once, twice, thrice. The packaging is slick black with a small white logo. The chocolates inside are hand-painted, ripe with bold brushstrokes and abstract patterns.
Technically, Weiser displays bonbons. But if you're not a chocolate connoisseur (like me), it's all equally delicious and easy to enjoy.
It takes six days to make a full sheet. The stages – polishing, painting, shelling, filling, sealing, and staging – are done, by hand, in batches.
You can build-your-own box or purchase pre-prepped sets. I keep coming back to try new flavors so I only grab two at a time. But the assorted mixes (aptly titled the Artist Collection) make the cutest gifts!
Dude, Sweet Chocolate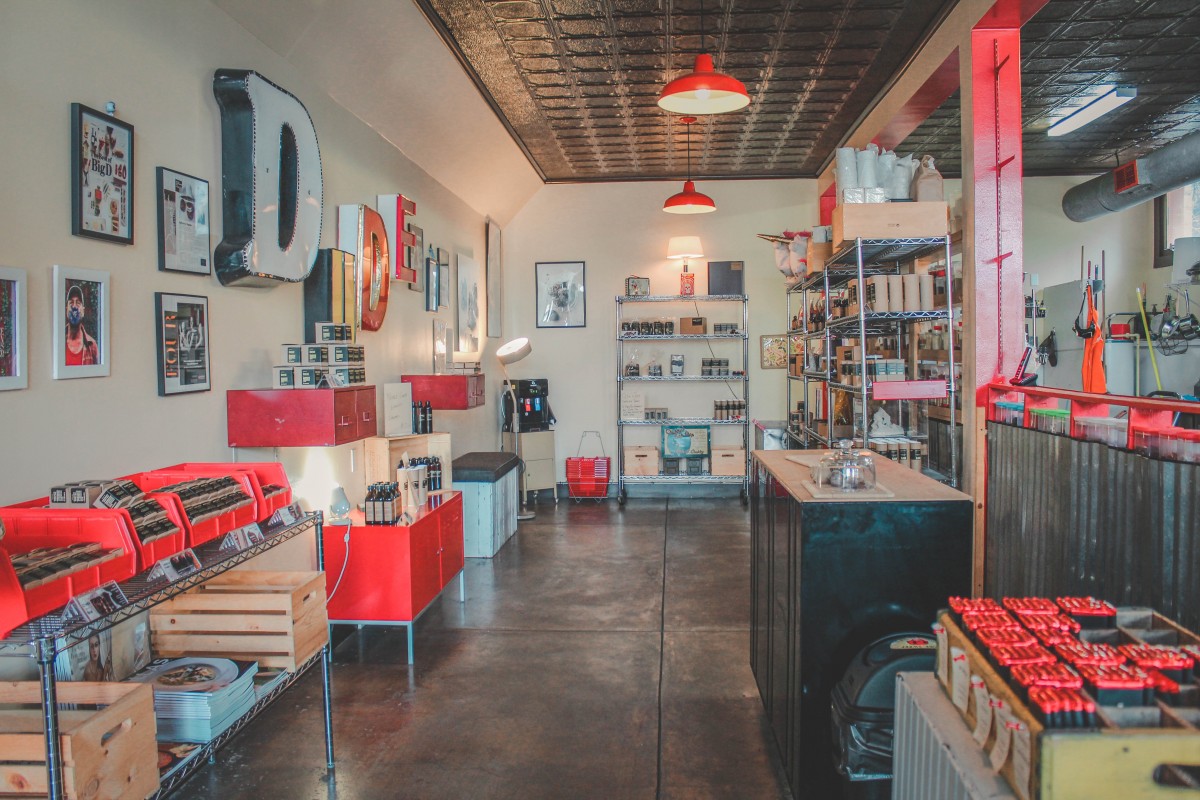 In a lot of ways, Dude, Sweet Chocolate is laid-back.
The chocolate shop's casual vibe is sculpted by exposed vents, hard floors, and pops of red. It's a bit of a man cave, but that's what I love about it.
Located in Bishop Arts District, Dude, Sweet Chocolate is the brainchild of Katherine Clapner, a skilled pastry chef with over twenty years of hit-the-ground-running experience. Clapner's chocolates aren't neat and pretty – chips of bark and rough-around-the-edges spheres.
But the flavors are stunning. Clapner is an avant-garde dark chocolate genius. She pairs items that seem so wrong with traditional chocolate (balsamic powder, black sesame, garbanzo) and somehow make them so right.
Travel Tip: There's free parking next to Dude, Sweet Chocolate for Dude, Sweet Chocolate customers.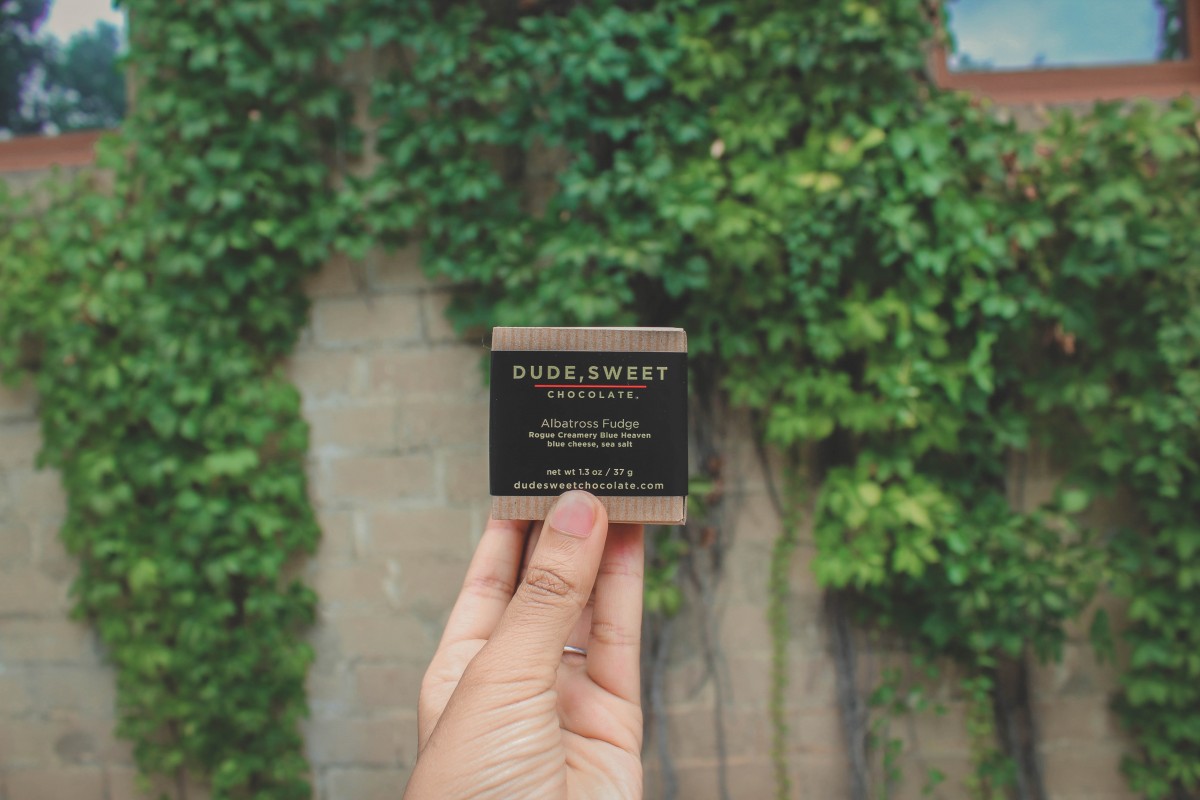 My favorite flavor is the Albatross Fudge, a mix of blue cheese, sea salt, and 85% dark chocolate. This isn't normal melt-in-your-mouth chocolate, this is hit your tongue and slowly pull at your tastebuds chocolate.
Each bite of Albatross Fudge is an experience. It's one of the sweeter options out of Clapner's many savory chocolate innovations. But I love it all the same.
Note: Most of the in-store chocolates are available to sample and you can sample as many off-the-wall flavors as you want. The sample sizes are beyond generous.
P.S. If you don't fall in love with at least one of the flavors, we can't be friends. Enough said.
P.P.S. Clapner also makes vegan chocolate.
CocoAndre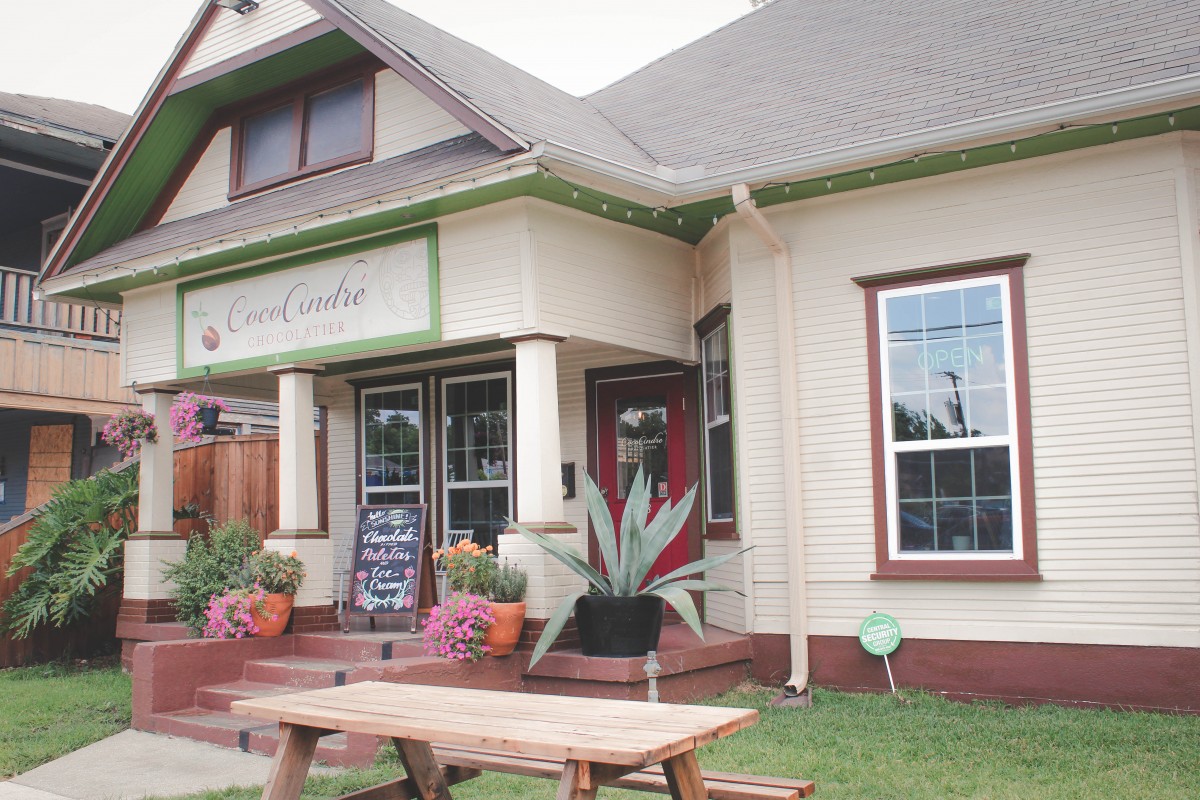 CocoAndre is a gift store. The interior is pretty as a picture – done up walls, soft pastel hues, and shelves of oh-so-chic chocolates.
It's the invention of Andrea Pedraza, another resident chocolatier. Pedraza's chocolates are stylish, cleverly shaped into recognizable symbols of Texas – spiked boots, cacti, cowboy hats. But the most elegant of Pedraza's wide selection are her chocolate heels.
Pedraza's shoes are runway-ready, hand-crafted masterpieces enveloped in rich Belgian chocolate. The shoes are designer-inspired, styled with white chocolate polka dots. The size six shoes are a splurge – $50. But I normally purchase the doll-sized ones for a tenth of the price.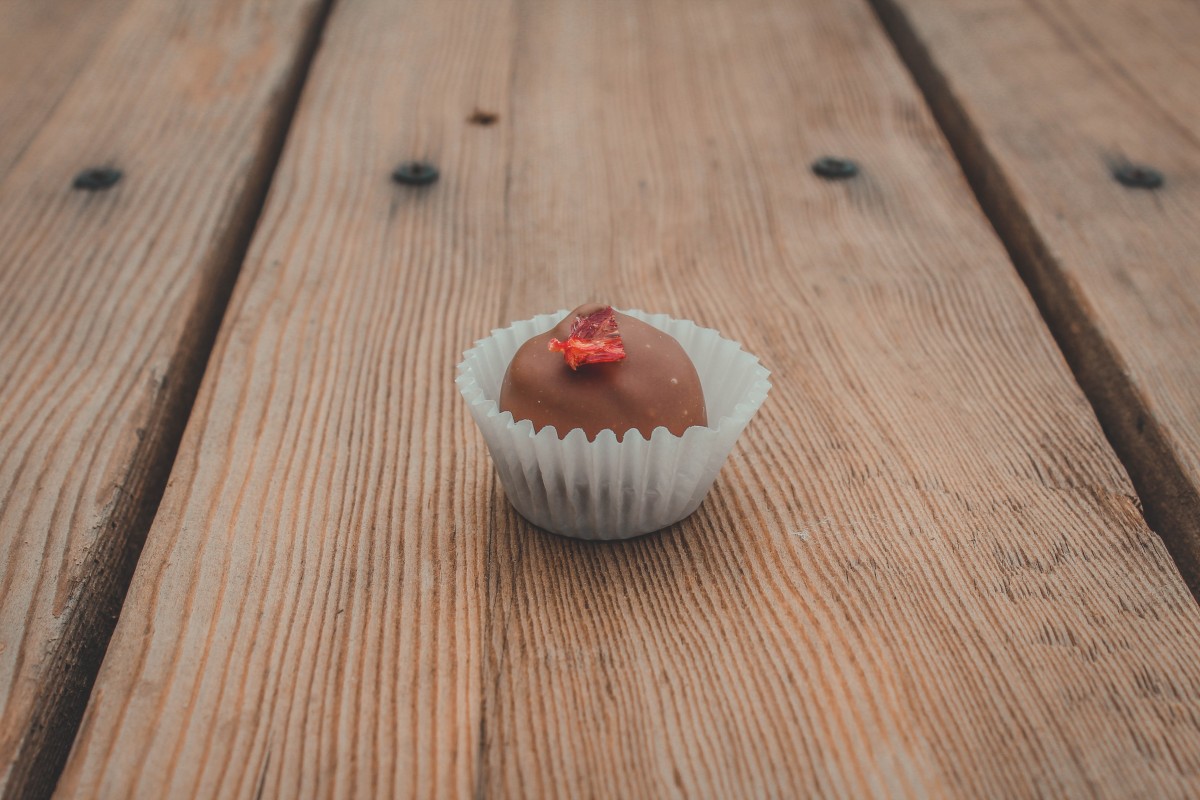 Pedraza also makes truffles. Her flavors aren't bold, but rather sublime (a mix of traditional European techniques and modern Mexican zest).
If you're looking for creamy, homemade, mom n' pop style chocolate, CocoAndre, set in a residential part of Bishop Arts District is the place.
Chocolate Secrets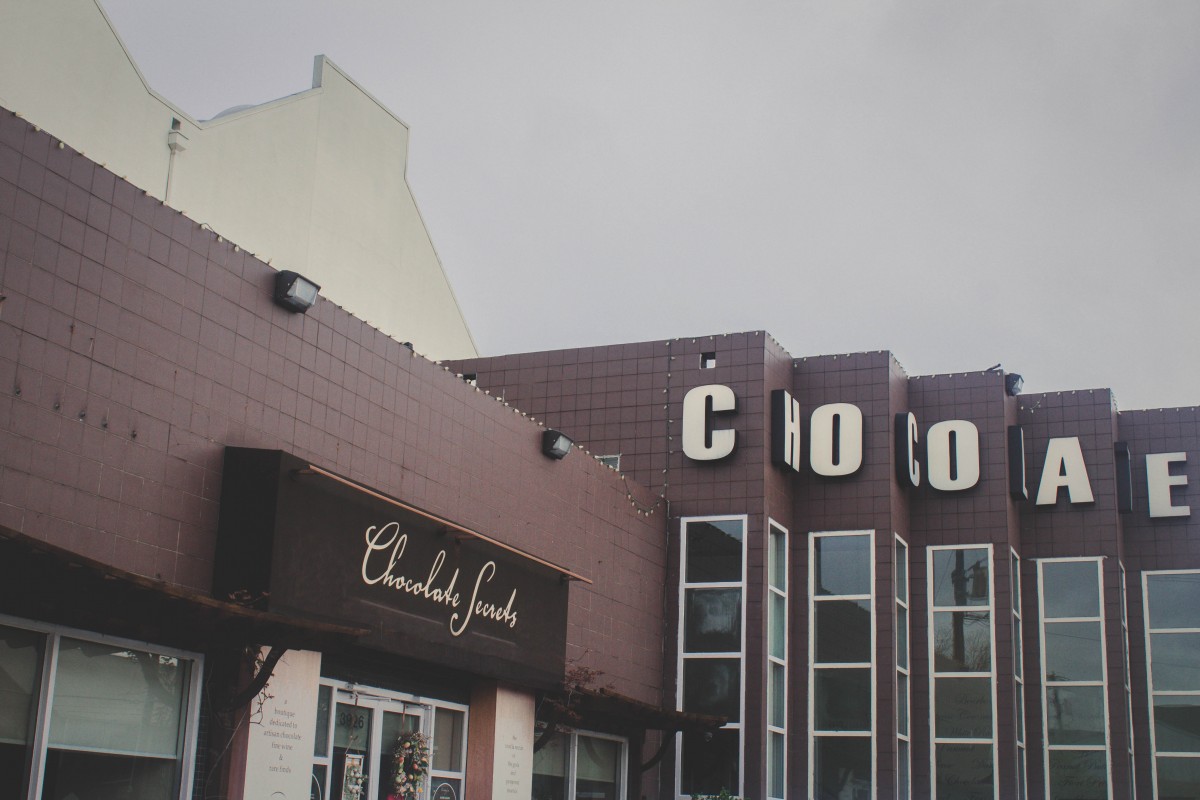 Chocolate Secrets is my favorite chocolate lounge in Dallas. The exterior looks like a giant chocolate bar – checkerboard lines crisscrossed on deep brown walls (*Willy Wonka, if you're reading this and looking for a guest house in Dallas, stay here*).
Chocolate Secrets is an underrated date night stop in Oak Lawn, just a few minutes away from Teddy Bear Park. The interior is lush. Each round table, lit up by a single candle, is colored by a soft-paletted mosaic pattern. Unlike most chocolate houses in Dallas, Chocolate Secrets is a multi-roomed retreat – a mix of cafe-style and fine-dining spaces.
It's the kind of place where you can imagine poetry readings, moonlit jazz sessions, and open mic nights (all of which are on the menu as well).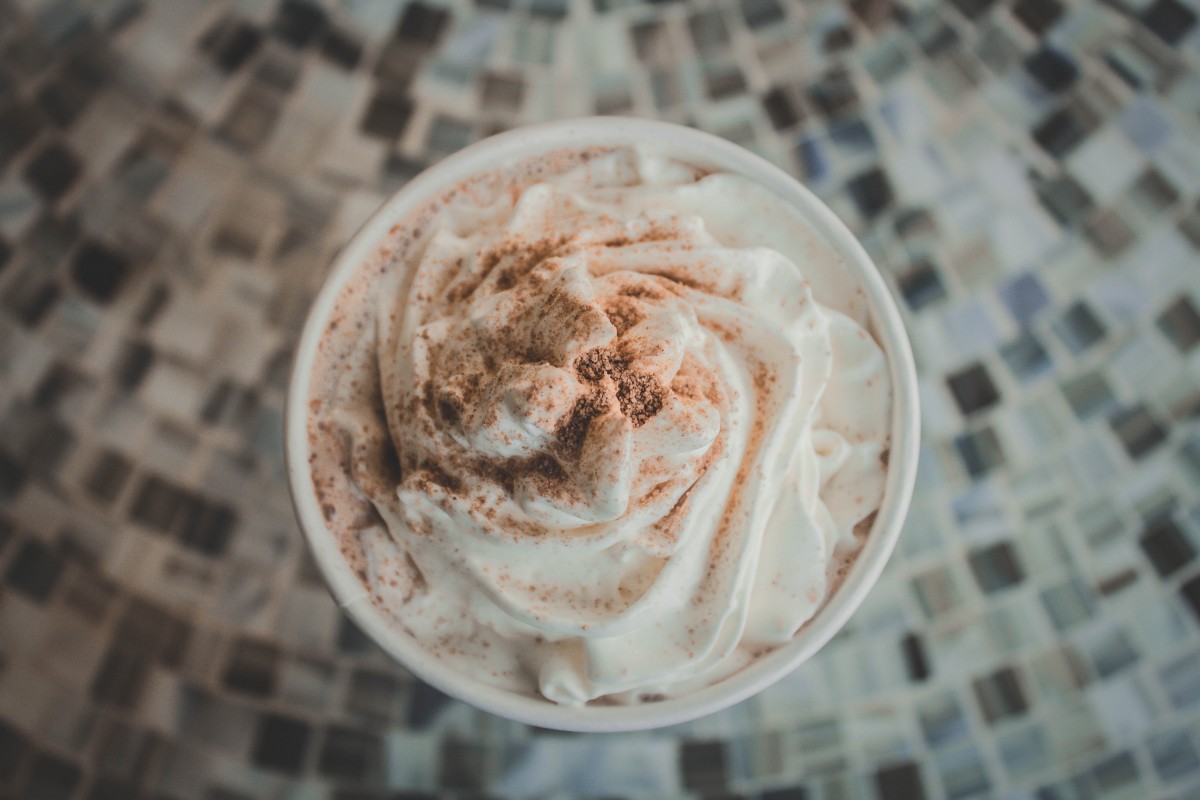 The real reason I'm in love with this place? Chocolate Secrets makes the best hot chocolate in Dallas.
I've been in search of a good hot chocolate spot in Dallas for a while now (I hundred percent attribute this to the fact that my local Starbuck's barista always forgets to add chocolate to my hot chocolate – why do I keep paying for a cup of milk?).
When I discovered the hot chocolate at Chocolate Secrets, it was love at first sip. The hot chocolate here is rich and creamy. It's a smooth drink that feels heavy like traditional drinking chocolate but is ever-so-slightly thinner. The chocolate is served warm – not too hot and not too cold – and topped with a generous swirl of whipped cream.
Perfection in a cup.
Sablon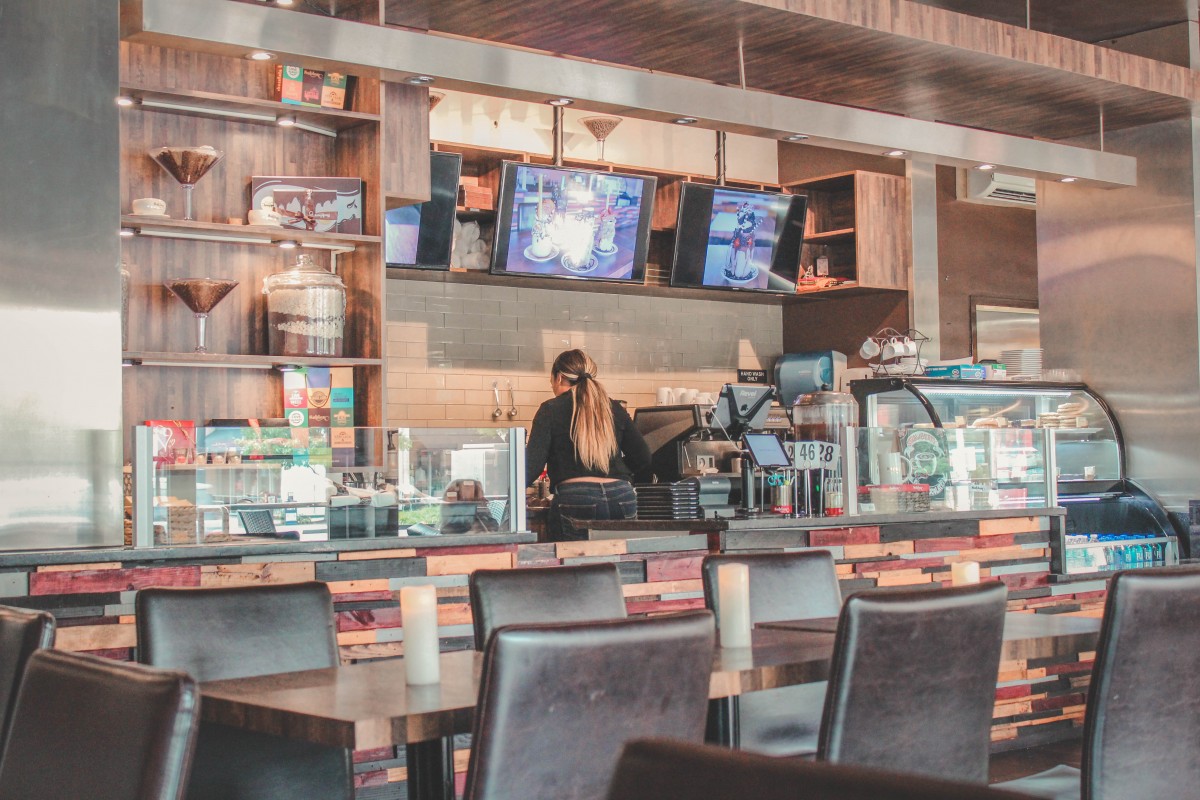 Sablon is another chocolate lounge. Located in Uptown Dallas, Sablon is all about #postitfortheaesthetic style.
It's an upscale space, low-lit with a soft ambiance. Sablon is a popular spot, despite its high prices and standard fare. Maybe, it's because the drinks here are incredibly Instagrammy (though the fondue is genuinely good – it's Sasquatch-sized so bring a party of four if you're planning on ordering it).
The most popular menu items are the chocshakes, decadent chocolate-heavy over-the-top freakshakes. The presentation never fails to wow me.
Sablon knows how to make pretty drinks. That's their niche. And for what it's worth, it's a good date-night spot for that reason alone.
I may not always be in love with their execution, but I admire the spirit of the place. Besides, I'm a fan of their slogan – stressed spelled backwards is desserts.
So true.
Did you find this article about the best chocolate in Dallas helpful? What are your favorite chocolate spots in Dallas? Let me know in the comments below! As always, I love hearing from you.