Christmas lights in the Bay Area
Wreaths, gingerbread houses, garlands, nutcrackers, Santa, reindeer, snow, and Christmas trees wrapped in a string of lights all make me think of the most wonderful time of the year. Where can you see holiday decorations and vibrant Christmas lights in the Bay Area? Everywhere from Los Gatos to San Francisco. And there's also no better time like the present (no pun intended) to visit!
Whether you want to drive around various neighborhoods and see decked out houses (and lawns), attend a holiday event, or take a whimsical ride through a fantasy wonderland, there's sure to be a holiday attraction that will put you into the spirit of the season.
Here where to see Christmas lights in the Bay Area this holiday season.
Christmas In The Park
noon-10pm daily, runs through January 1
---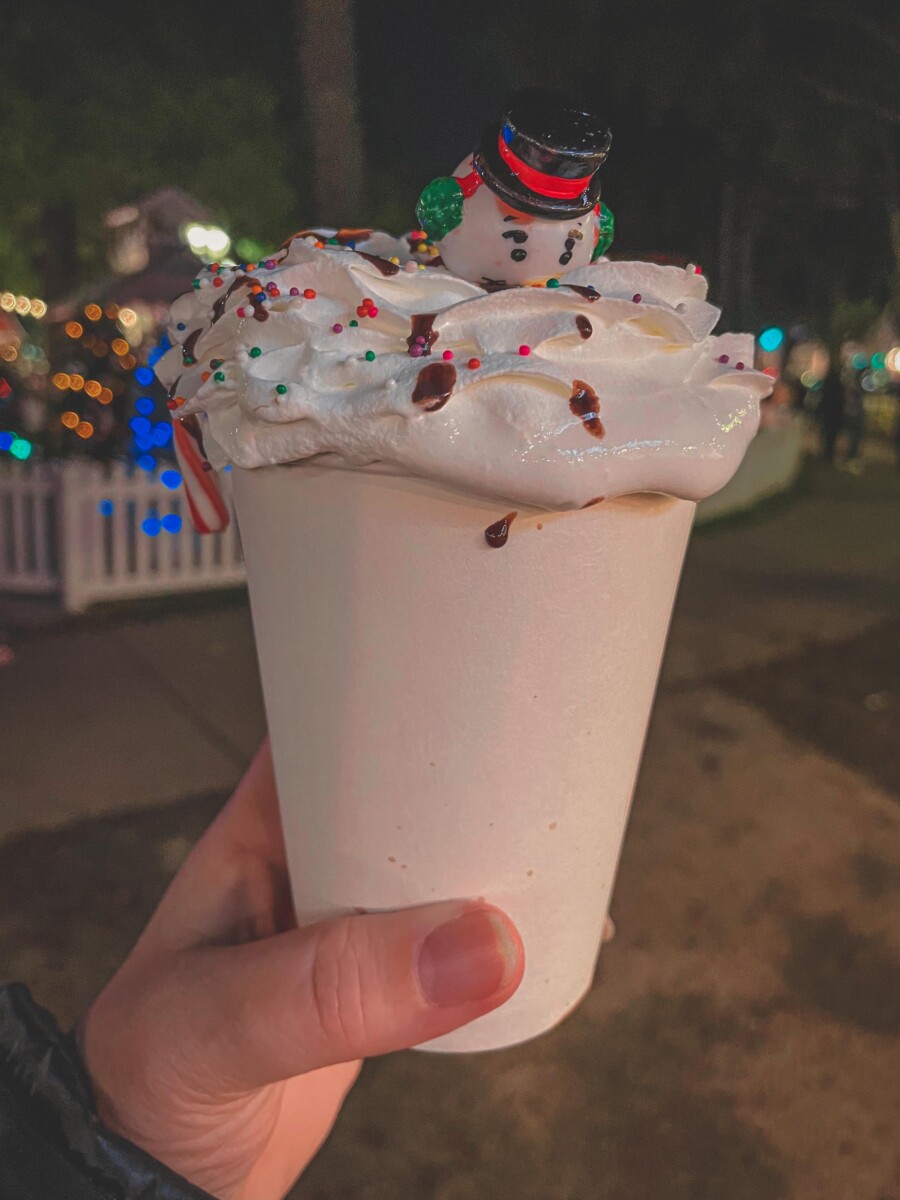 Christmas In The Park in downtown San Jose is one of the largest free family-friendly holiday attractions in the Bay Area. The event is situated in Plaza de Cesar Chavez, a two-acre park which transforms each year into one of the most enchanting areas to see winter wonderland decorations and Bay Area Christmas lights.
In its 33rd year, more than one million Bay Area residents are expected to flock to this festive attraction featuring more than 40 animated displays and several hundred individually decorated Christmas trees sponsored by various local businesses, schools, and non-profit organizations. It offers evening entertainment on the community stage, visits from Santa, and food vendors selling decadent holiday treats like crowd favorite Snowman Hot Chocolate topped with whipped cream, sprinkles and a floating snowman. Complete with an ice-skating rink and rides (separate nominal fees) and a 50-foot Christmas tree so tall and brightly decorated it can be spotted blocks away from the park, you could easily spend a few hours taking everything in.
Christmas In The Park Travel Tips:
Bundle up and bring an umbrella! This is an outdoor-only event and winter days and nights in San Jose can be cold and rainy.
Go multiple times. I went two days in a row, and it was still impossible to see everything, so making several trips is encouraged.
Make a date or family night of it. Head downtown a couple hours beforehand for lunch or an early dinner before heading to the park for a bite to eat at one of more than 50 restaurants in the vicinity of the park.
Fantasy Of Lights
6-10p.m. nightly, runs through December 30, closed Christmas Day
---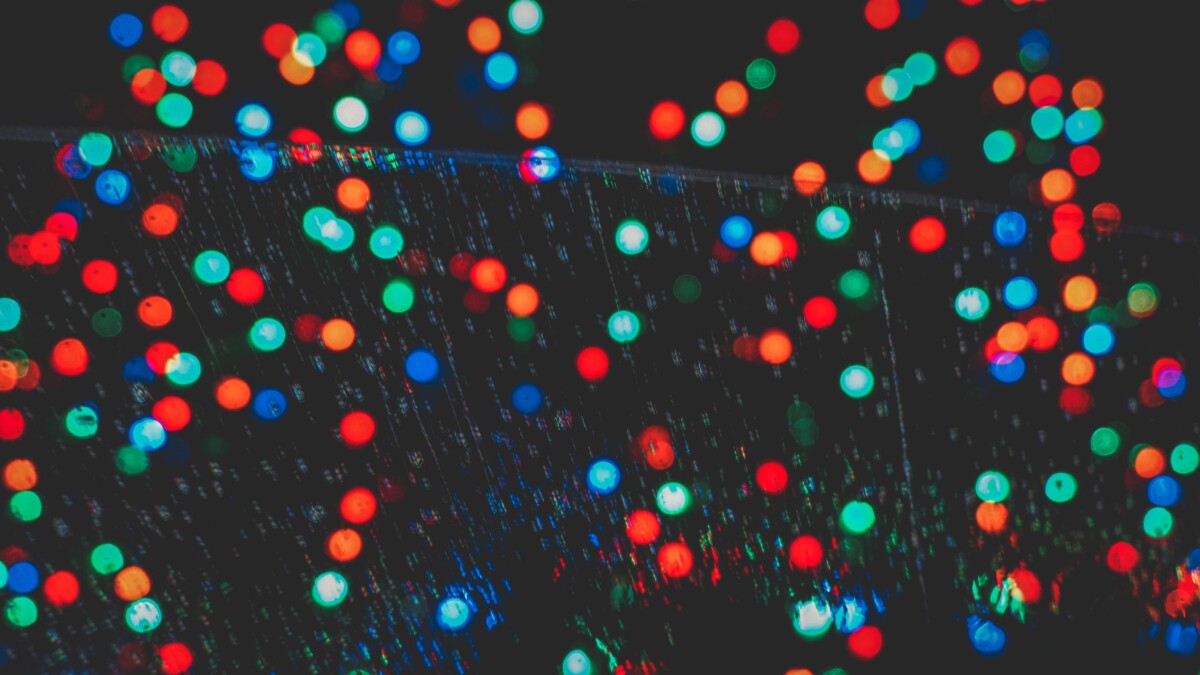 Vasona Park in Los Gatos (easily another of the best places to see Christmas lights in the Bay Area) kicks off its 24th year of festivities with its impressive 1.5 mile scenic route around the park featuring a dazzling holiday light show. To add to the fun, tune into the special station on your car radio to hear joyful music as you drive around to view more than 50 seasonal exhibits and a 90-foot sparkling tree to ignite a magical evening experience. To get to the entrance of Fantasy of Lights, follow posted signage and look for public safety workers directing traffic as you approach the park. Once you pass the ticket entrance and show your prepaid admission (here's where to get tickets), you'll follow the line of cars in front of you slowly so you can absorb every image (have a passenger take the photos if you're the driver).
Fantasy Of Lights Travel Tips:
Tickets are only sold in advance and are generally not available for same-day purchase. Since it is a scheduled event, it's important to arrive 30 minutes prior to your admission time.
Bring snacks and activities if attending with little ones. The drive-through line can take a while (plus you're in the car throughout your visit), so bring something to munch on and an activity to keep everyone preoccupied.
Willow Glen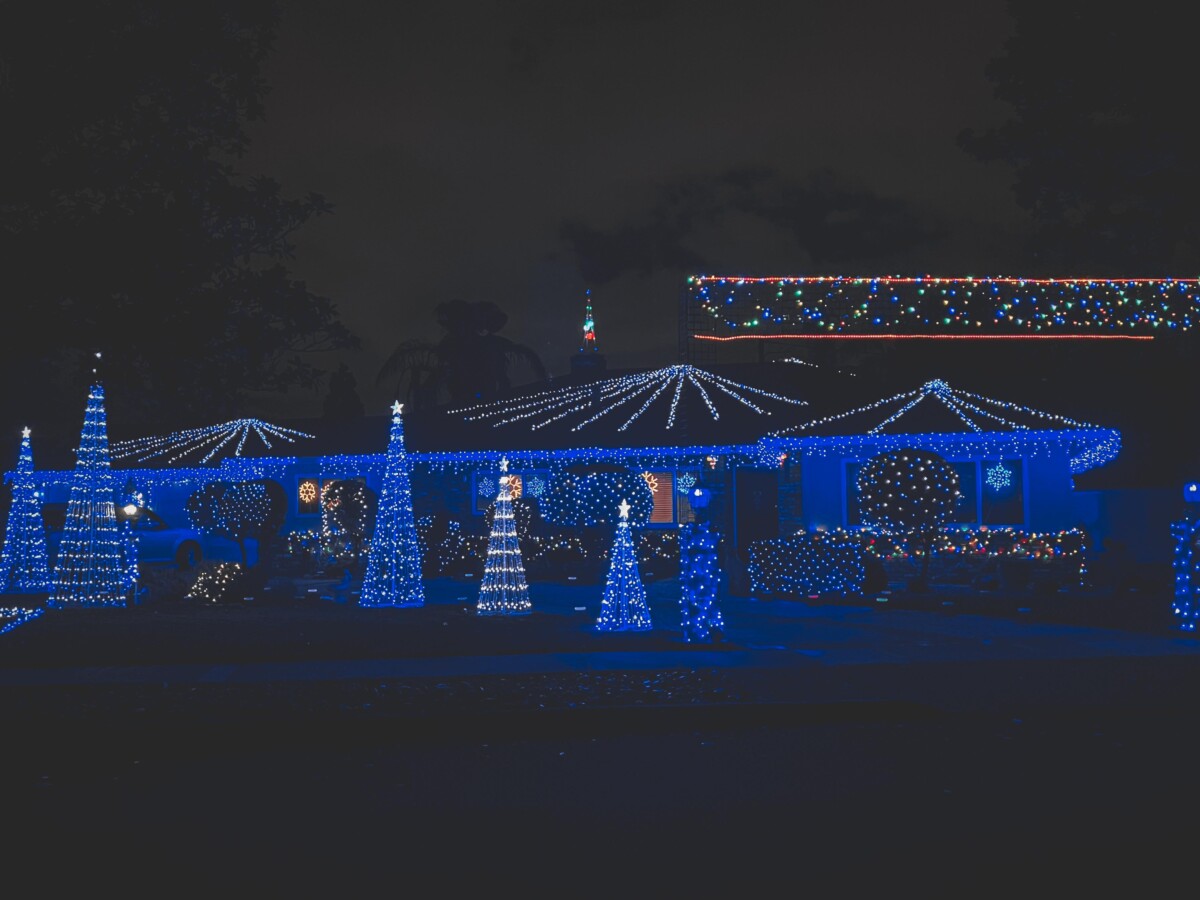 If you're looking for a neighborhood to help you get into the holiday spirit, head to Willow Glen, a quiet neighborhood south of downtown San Jose, where residents are so festive, it's a holiday tradition reminiscent of ABC's hit show, The Great Christmas Light Fight. Here's what you'll see: Disney, Peanuts, Looney Tunes holiday decor; over-the-top holiday lights hanging from anything and everything; blow-up Santas on rooftops; sidewalks lined with PVC pipes shaped like arches with hundreds of glittering lights entwined. A show-stopper on one block is the herd of lit-up reindeer beginning with Rudolph and ending with a dazzling sleigh that spans over a few houses. Another house features everything related to Hanukkah, from blue illuminated lights, signs, menorahs, and stars of David, making this neighborhood one of the best places to see holiday lights in the Bay Area. You may even be lucky enough to spot Santa if you're out driving around on a Friday or Saturday evening.
Willow Glen Travel Tips:
It gets crowded on some streets, so many park and walk around to avoid traffic back-ups. As long as visitors aren't too loud or touching the displays, most residents are happy to share their holiday décor for everyone's enjoyment.
This can be a short or long excursion, your call! Willow Glen is made up of many blocks, so you can personalize it to fit your needs. I like to grab a coffee or hot chocolate before heading out, and I usually spend about 1.5 to 2 hours driving through as many streets as possible to absorb it all.
Christmas Tree Lane
5-11p.m nightly, runs through December 31
---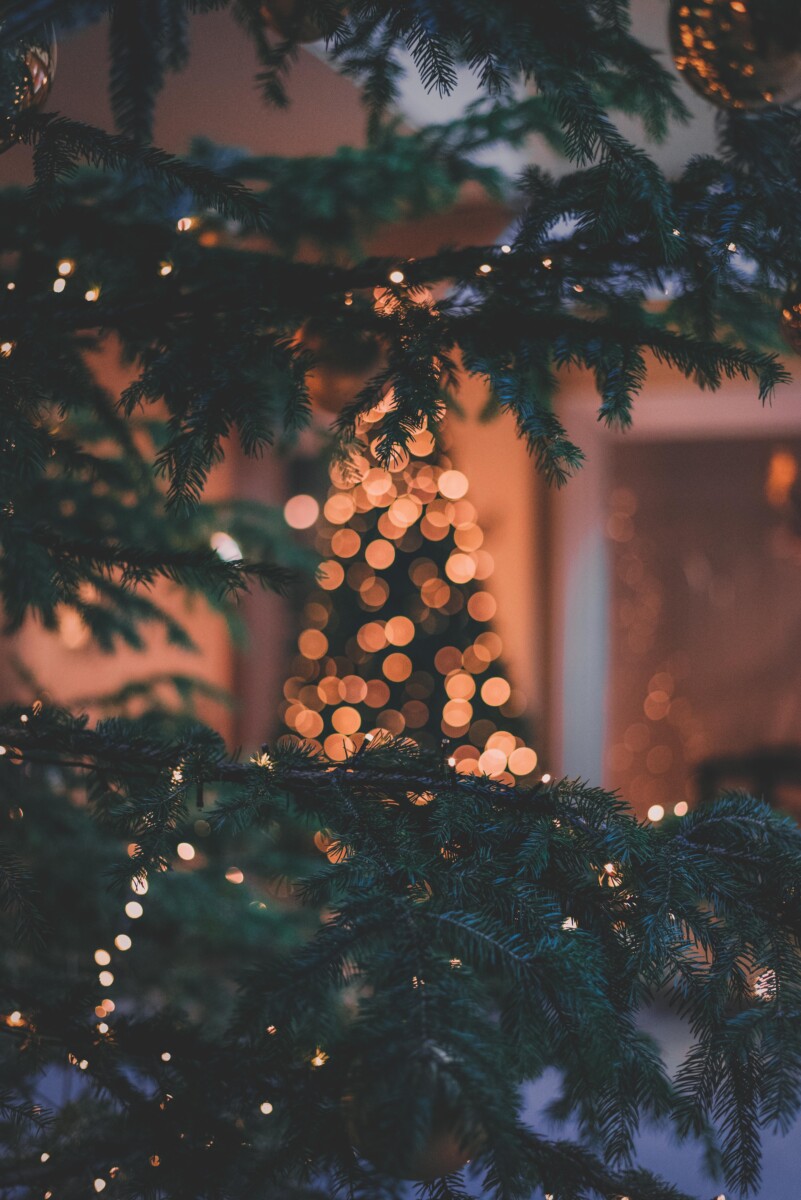 If you're looking for something to do after work or a little magic for your weekend evening, check out Palo Alto's Christmas Tree Lane on the 1700-1800 block of Fulton Street. This annual tradition is in its 81st year and features a long row of homes each with a small Christmas tree wrapped with lights near the sidewalk.
Accompanied by brightly lit decorations and illuminating colors sprawled up and down houses, across lawns and porches, this Christmas tree lane will leave you inspired to head back home to create your own enchanting Christmas village.
Christmas Tree Lane Travel Tips:
More Neighborhoods Where You Can See Christmas Lights In The Bay Area
Campbell: Much like Willow Glen, houses here bring on the holiday magic, decking out their houses, trees, even cars. If it's on their property, they will decorate it!
Almaden Valley: There are some large houses in this area, and these residents also like their holiday décor to be big displays as well!

Los Altos:

Not only do they have a holiday parade at the beginning of the season, but houses on select streets here know how to bring the festivities to their homes. While not every street will shine brightly, it will be easy to spot the ones that do.
Holidays At Filoli
runs through January 8, closed Christmas Eve and Day
---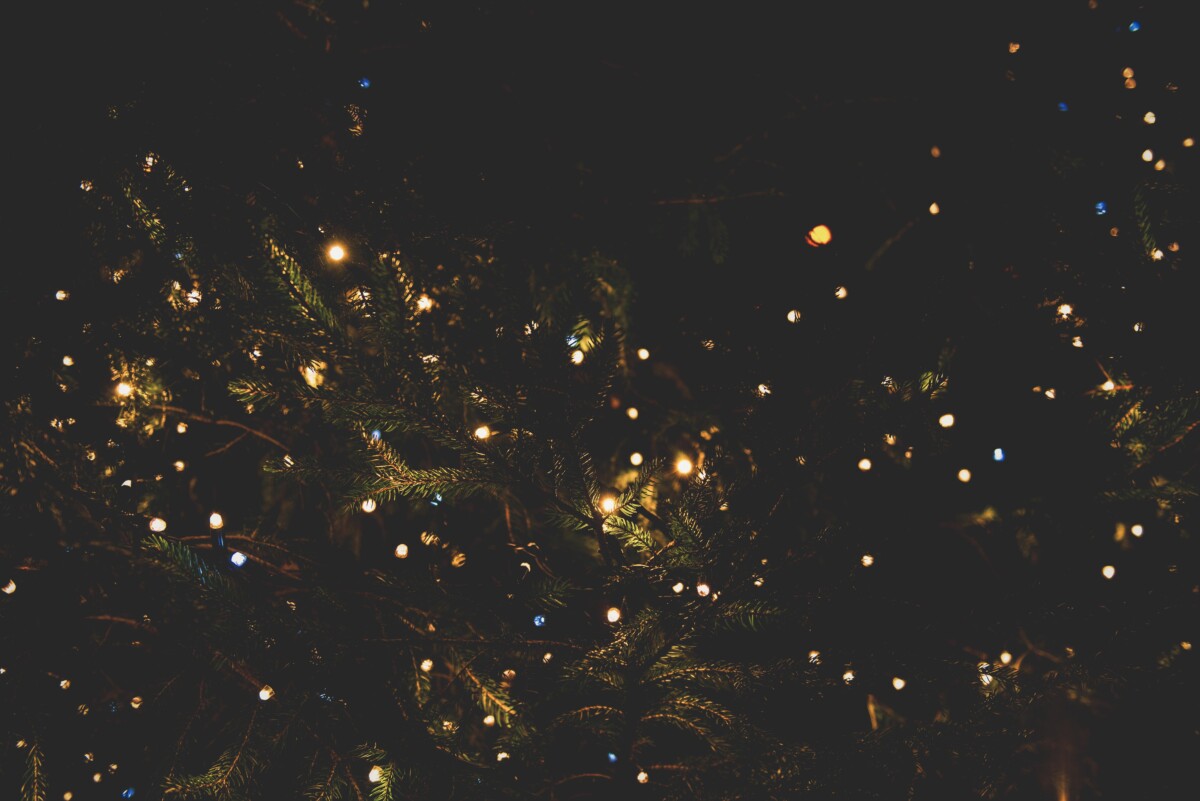 Filoli Historic House & Garden comes to light during the holiday season, where the Woodside mansion's already-impressive year-round landscape is magnificently upgraded into a winter garden decked out with enthralling holiday lights. Meanwhile, inside is equally beautiful with carefully curated colors and decorations tastefully placed for every visitor's envy. Advance tickets for all holiday events at Filoli are recommended. Besides tickets to view the garden and house tour, Filoli also hosts pricier seasonally themed occasions, including Santa Days where visitors can pose with Santa and enjoy a hot chocolate and sweet treat in the courtyard, and private firepit experiences, where parties of up to 15 can reserve a firepit to unwind in front of the fire while enjoying mulled wine and hot whiskey cider as well as Chardonnay.
Roaring Camp Holiday Lights Train
December 17-23, December 26-31
---
Heading to the coast is a year-round event in California. While you're in Santa Cruz soaking up the sun, why not climb aboard Roaring Camp's Santa Cruz Holiday Lights Train? The seasonal adventure places riders on its brightly lit train cars with thousands of lights for a one-hour escapade through the city streets of Santa Cruz. For those who can't make it before Christmas, the train becomes the New Years Holiday Lights Train from December 26-31, where a live DJ and light-up hula hoopers will help ring in the new year.
Holiday Lights Train Travel Tips:
Trains run rain or shine, and there are no refunds.
The train arrives and departs at the Santa Cruz Boardwalk, in front of Neptune's Kingdom. Parking can be found in a lot across the street for a flat fee, or on various city streets with hourly meters.
Winterfest Great America
runs through January 1
---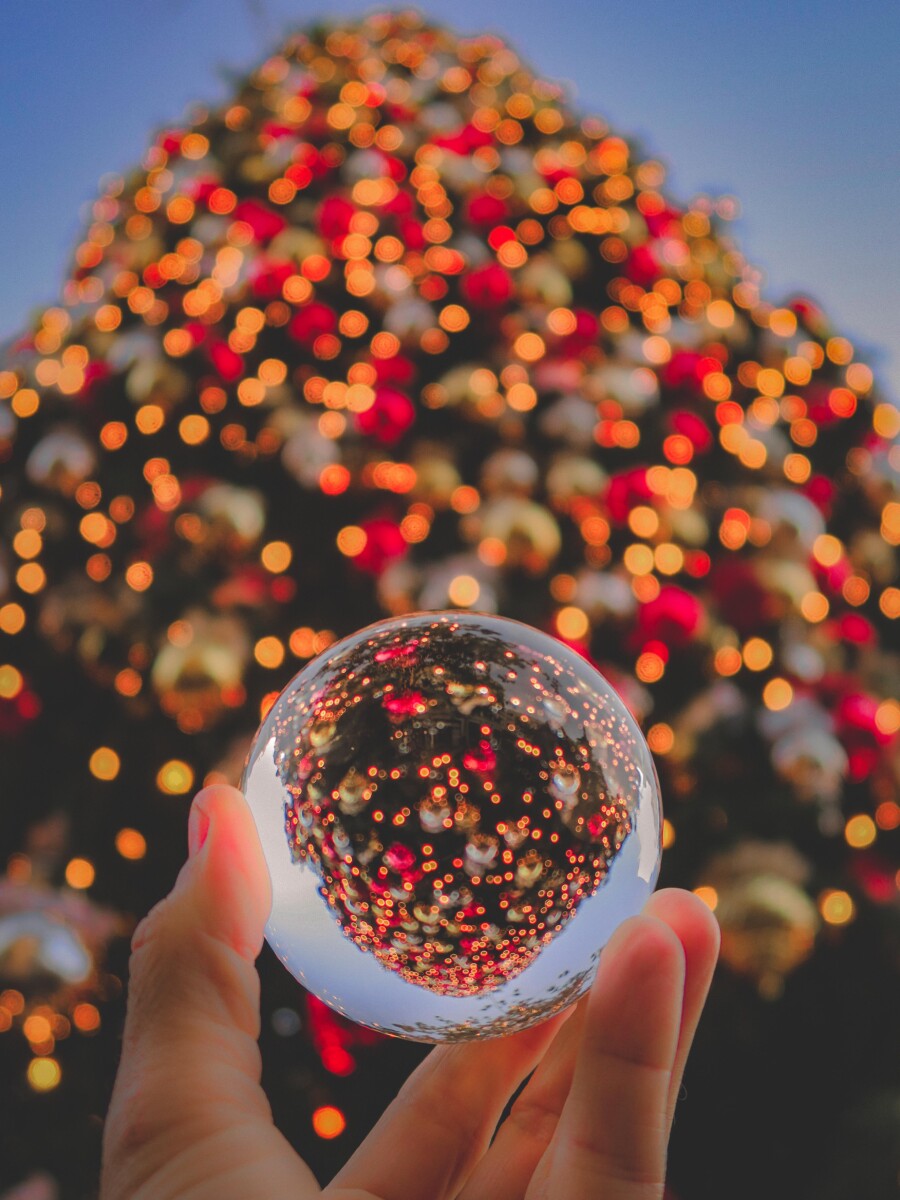 Amusement park during the summer months, Santa Clara's Great America is transformed into a wonderful winter wonderland once the holiday season begins. You'll feel joyous as you walk through the entrance where large toy soldiers welcome visitors and an array of sparkling lights illuminate the 112-acre area filled with more than 60 rides and holiday exhibits. There's lots of interactive experiences as well including Santa's workshop, cookie-making in Mrs. Claus' kitchen, and sending letters to the North Pole. For more merriment, take in some live entertainment, sample various kinds of festive food, ice skate in front of the infamous carousel, and stroll down Candy Cane Lane through flutters of snow, where this winterfest will make you feel warm and tingly even on those cold, chilly nights.
More Places To See Christmas Lights In The Bay Area
Entwined Peacock Meadow (San Francisco): Entwined LED-light display inside Golden Gate Park covering trees and bushes for a breath-taking landscape.
Santana Row (Santa Clara): Festive lights and large Christmas tree put visitors in the holiday mood at this trendy stretch of shops and restaurants.
Garden D'Lights, Ruth Bancroft Garden (Walnut Creek): Plants get a makeover with holiday lights accompanied with ornaments, lit sculptures and music.
Fairmont San Francisco: Gorgeous decorations and the not-to-miss life-size 22-foot tall gingerbread house in the front lobby, all made out of edible goodies.
Pier 39 (San Francisco): Stunning waterfront views and a decked out 60-foot glimmering Christmas tree.

What are your favorite places to see holiday lights in the Bay Area? Let us know down in the comments below. As always, we love learning about your favorite spots!