best coffee shops in Birmingham, Alabama
A spell of coffee has landed in Birmingham, Alabama. Birmingham coffee purveyors (most of whom are new to the craft coffee scene) brew; fresh enthusiasm for coffee brims. Cafes charm quiet spaces in downtown, Five Points South, and Woodlawn. Birmingham has entered its third wave coffee era.
So whether you want a punchy morning espresso (to fuel your work day) or a seasonal latte (the kind that condenses the atmosphere down to a sip), you'll find it here. There's now something in Birmingham for every kind of coffee lover.
Here are our (tried-and-tested) picks for the best coffee shops in Birmingham, Alabama.
Trvl Love Koffee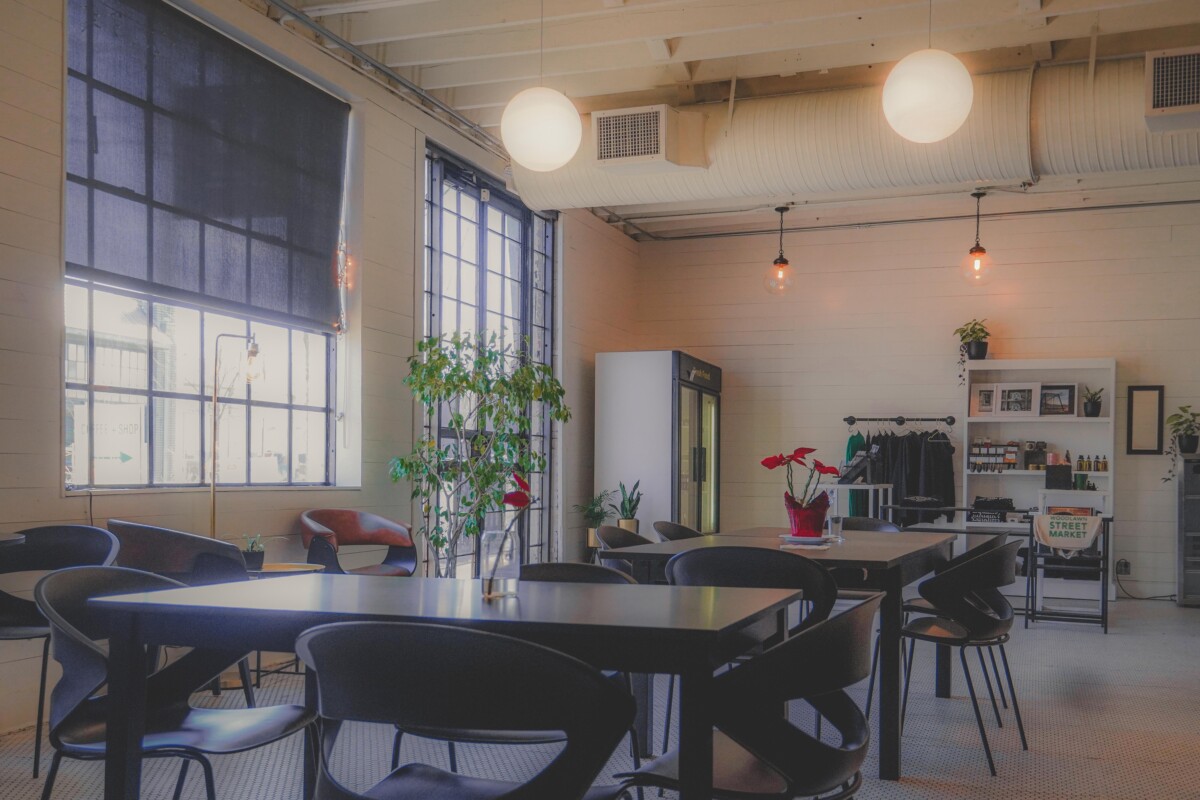 If the minimalist, heavy windowed, black desked coffee space in Woodlawn Marketplace didn't make it clear, Trvl Love Koffee is one of the best places for a morning work session. Lattes here are smooth and easy-to-down. Drinks are compulsively sippable and let's be honest, the signature options will keep you coming back every day (run, don't walk towards Mr. Moore, a sweet-leaning blend of white chocolate, brown sugar, espresso, and toasted marshmallow).
Stop by on a warm day for one of Trvl Love Koffee's flights – artful, aesthetic cold coffee boards that allow you to mentally jetset one taste test at a time. Order it with a group of friends. Anita Craig and Chauncey Moore's coffeehouse is the kind of place that's a catalyst for conversation. Music is mellow and the atmosphere is easy to relax into. This is our go-to coffee shop in Birmingham.
Punch Love Coffee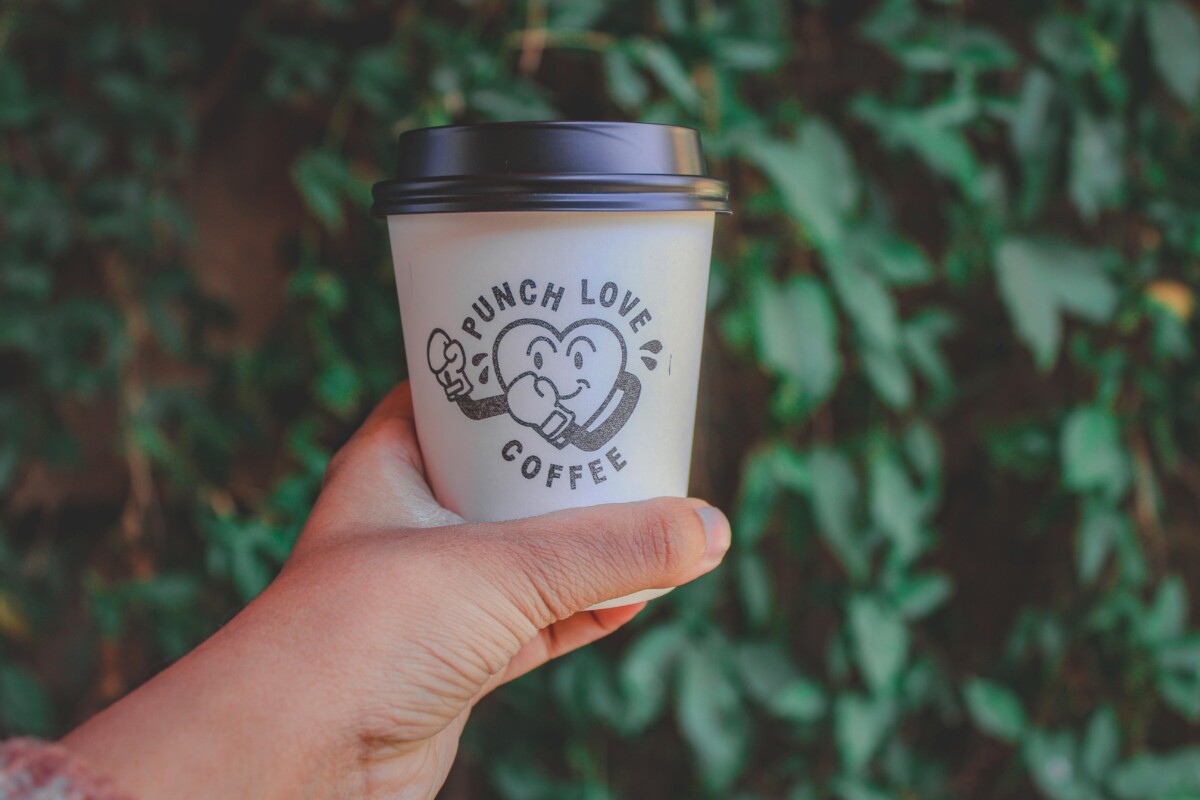 Ivy carpets the walls outside Punch Love Coffee. The foliage is so thick and jungle-like, I hear birds rustling as I pass a bench. Inside are a handful of tables and a shelf of merch. A friendly barista casually engages in conversation with one customer while also being attentive to the next.
Punch Love Coffee is located in MAKEbhm, an Avondale-area makerspace. So their coffee is, understandably, the kind that moves you into high gear. Go for their espresso or cappuccino. Both have a light air of bitterness, the kind that's not acrid but still forcibly kicks you into a state of alertness.
Prevail Union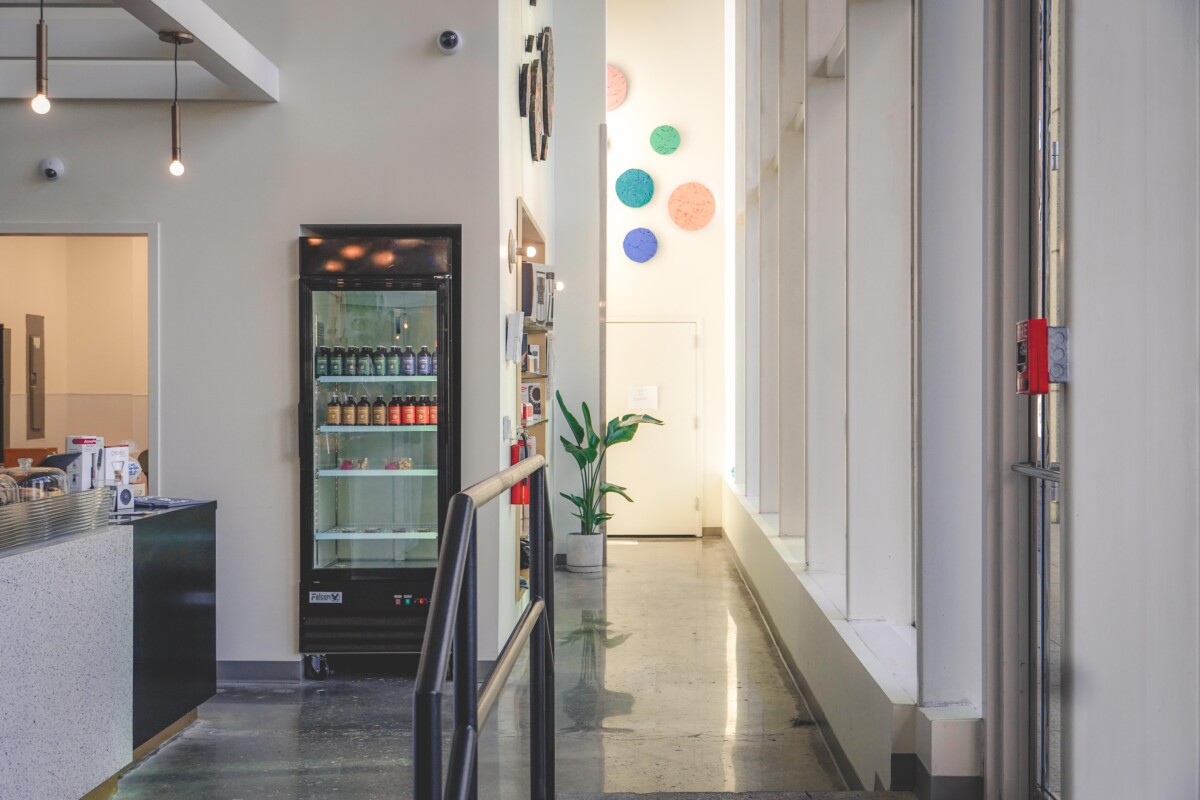 Cool, casual Prevail Union is another one of the best coffee shops in Birmingham. Lunch hour consists of hurried officegoers (all suited up and dapperly dressed) looking for a mid-day refuel. There's room to sit too, by the window and in front of a wall of plants. Get the Alabama Stinger, a shaken iced coffee made with local Alabama honey (it's everything you crave on a hot day). And if you're searching for a hot drink, look no further than Prevail Union's HVR (honey vanilla raspberry latte).
June Coffee
Seating at June is sparse, an indicator that coffee is the only thing that matters here. And it is. June makes some of the best coffee in Birmingham. Go for their specialty lattes, especially their Black Sesame And Date Latte (so good. don't knock it until you try it).
Domestique
Domestique's name says it all. The brand's origins are an ode to the word (domestique refers to a cyclist whose role is doing what's best for their team). Translate that ideology to a coffee shop and you have one that puts customer service first. Expect baristas to be genuinely nice, courteous, and helpful. Drinks are good too (try their cappuccino for a cup that's both frothy and flavorsome).
Red Cat Coffee House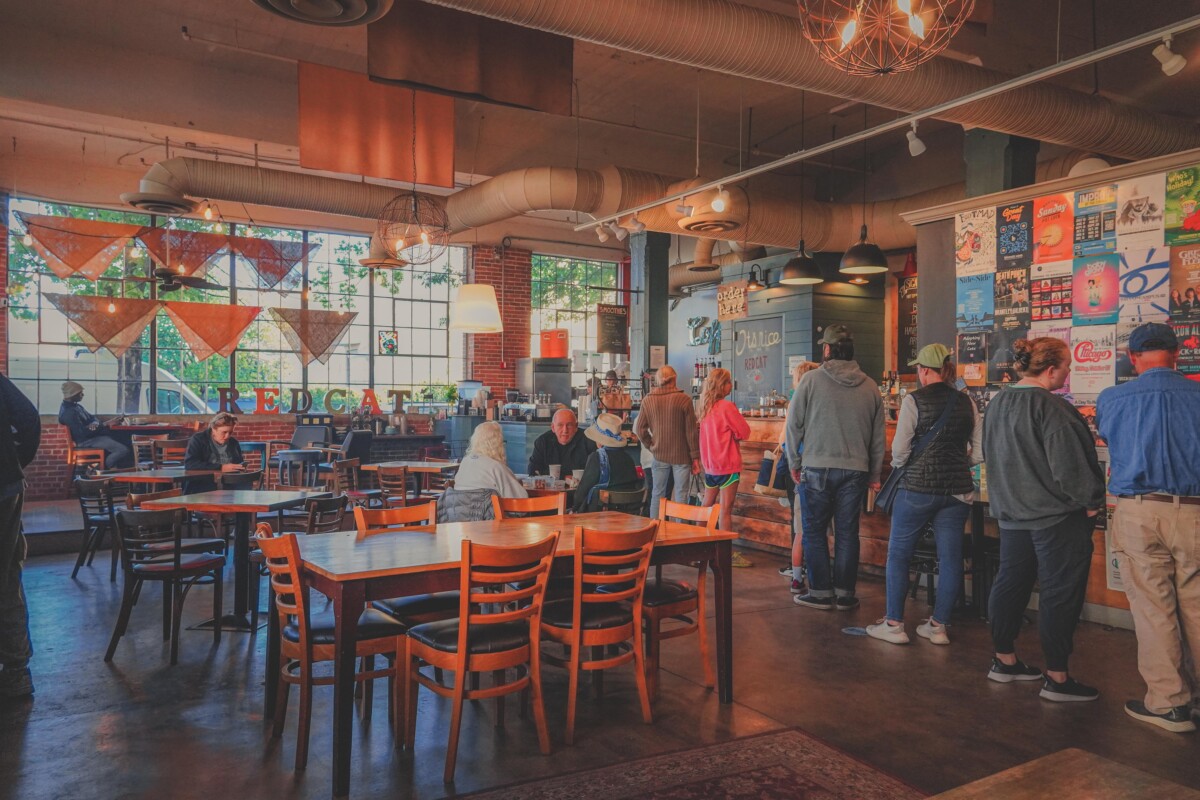 On Saturday mornings, when the Market at Pepper Place hums, lines for Red Cat go out the door. The location is convenient and easily accessible. The queue moves slowly, since Saturday-only crepes are a must for many (pro tip: bring a book to read). But seriously, don't shy away from Red Cat's menu. It'll send you into a carb-induced coma (what better way to kick off a cozy weekend?). Drinks are decent too, adding to an atmosphere best suited for long conversations.
O. Henry's Coffee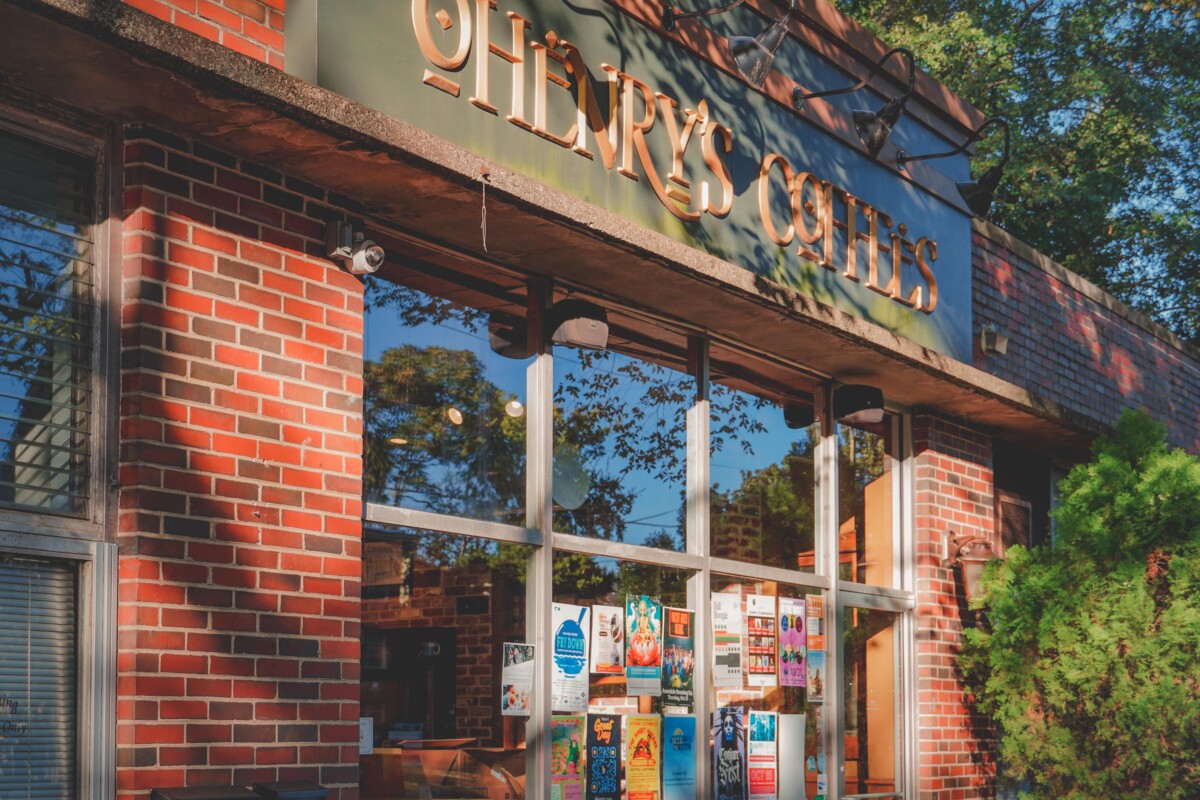 Close your eyes and think of coffee shops in Birmingham. Chances are O. Henry's is not the first name that comes to mind. But in the wintertime, the name will niggle at you. You'll itch for their Christmas blend (as you should. O. Henry's Christmas blend is the perfect summary of holiday flavors).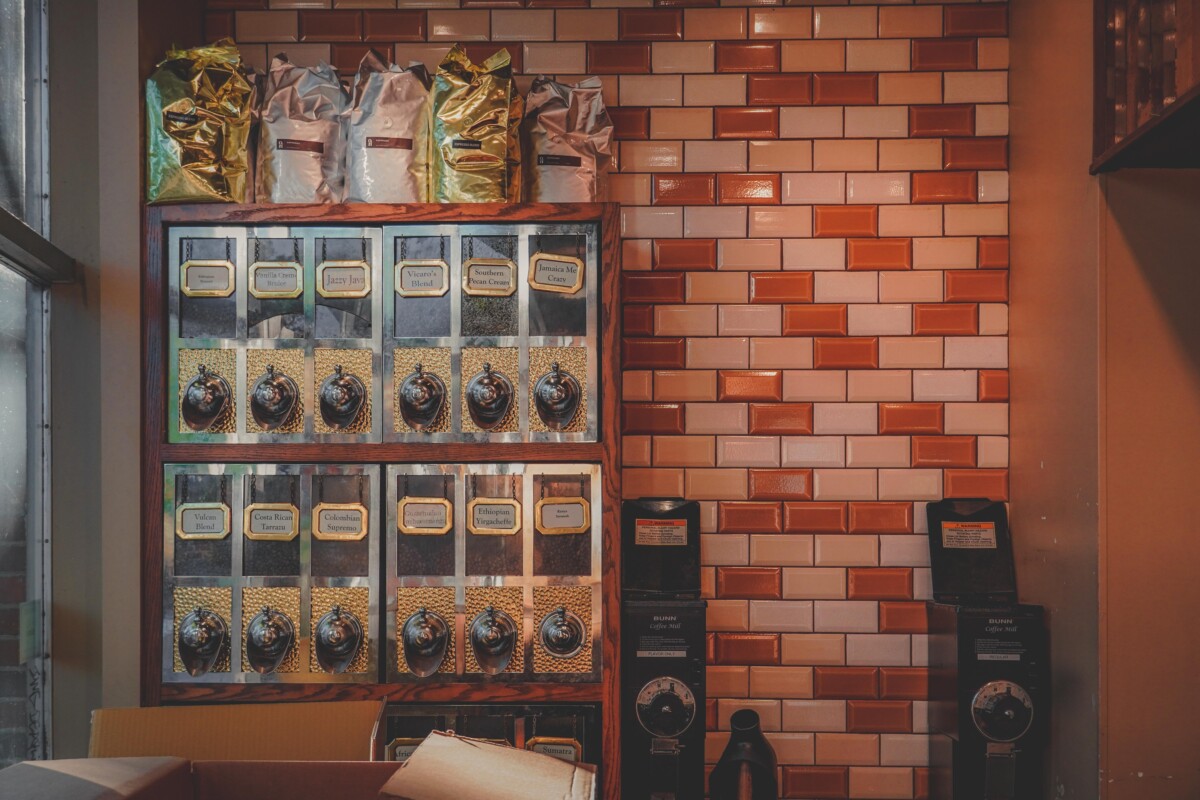 Outside of that, opt for their cafe mocha, a warm drink with deep notes of dark chocolate.
Seeds Coffee Co.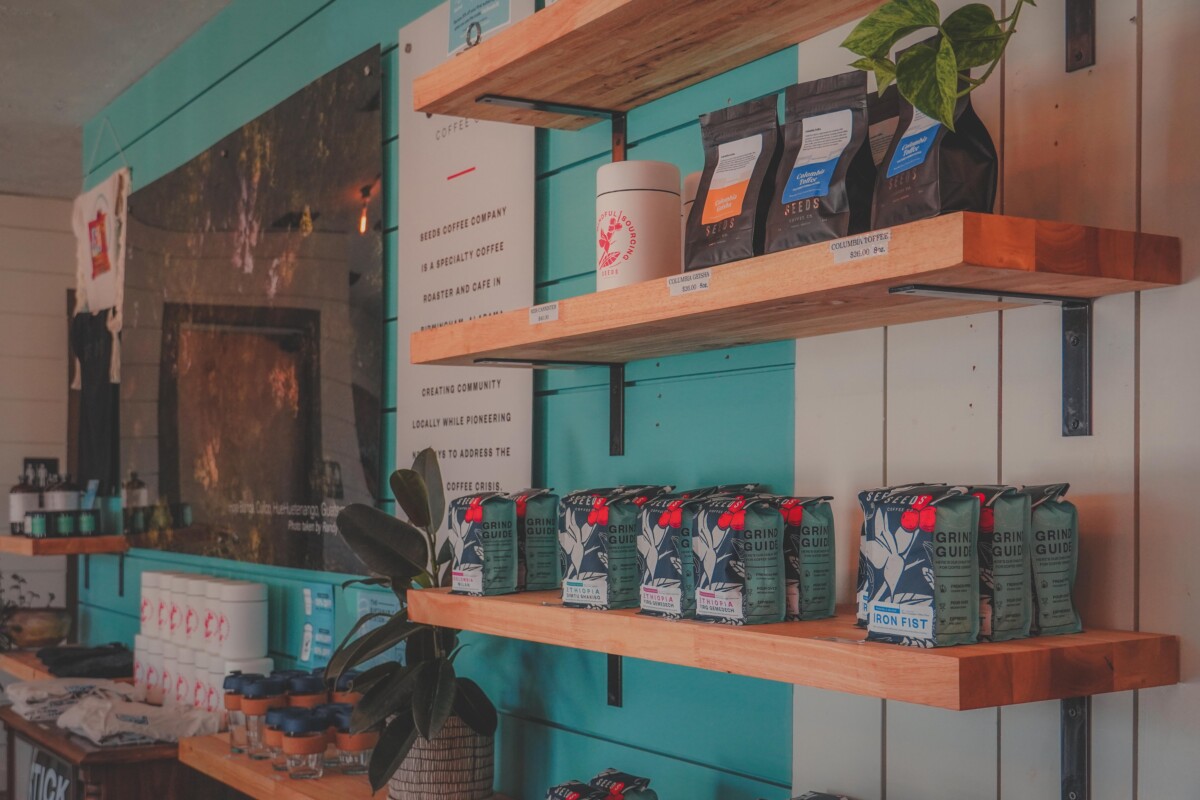 One of the largest coffee shops in Birmingham, Seeds is a space to note. It's a busy place filled with busy people – people waiting in line, people catching up with friends in the empty spaces between seats, people tapping away behind computers. Some sit inside, against color-splashed walls near big wooden beams. Some sit outside, below a gas-station style overhang, one of the last traces of Seeds' history. The atmosphere is chatty and communal. Go for their nitro cold brew (it's the best you'll find in Birmingham).

Did you find this post about coffee shops in Birmingham helpful? What are your favorite coffee shops in Birmingham? I'm constantly looking for new places to try. As always, I love hearing your thoughts and recommendations!