"This has to be one of the prettiest coffee shops in Norman," I say, leaning against a teal wall, cup in hand.
With over 30,000 students, Norman is definitely a college town. Late night caffeine runs and morning espresso shots are popular (if not somewhat mandatory during finals week).
Norman takes the coffee business seriously. In most college towns, local coffee is a tough sell, especially when there are four Starbucks on campus (#TexasCollegeMemories).
But in Norman, coffee shops – quirky, hipster, and Instagrammable – know how to play the hot drink game.
Today, we'll be binging coffee until we're sugar-addicted, over-caffeinated, and jittery (in true college fashion).
Welcome to the best coffee shops in Norman, Oklahoma.
Second Wind Coffeehouse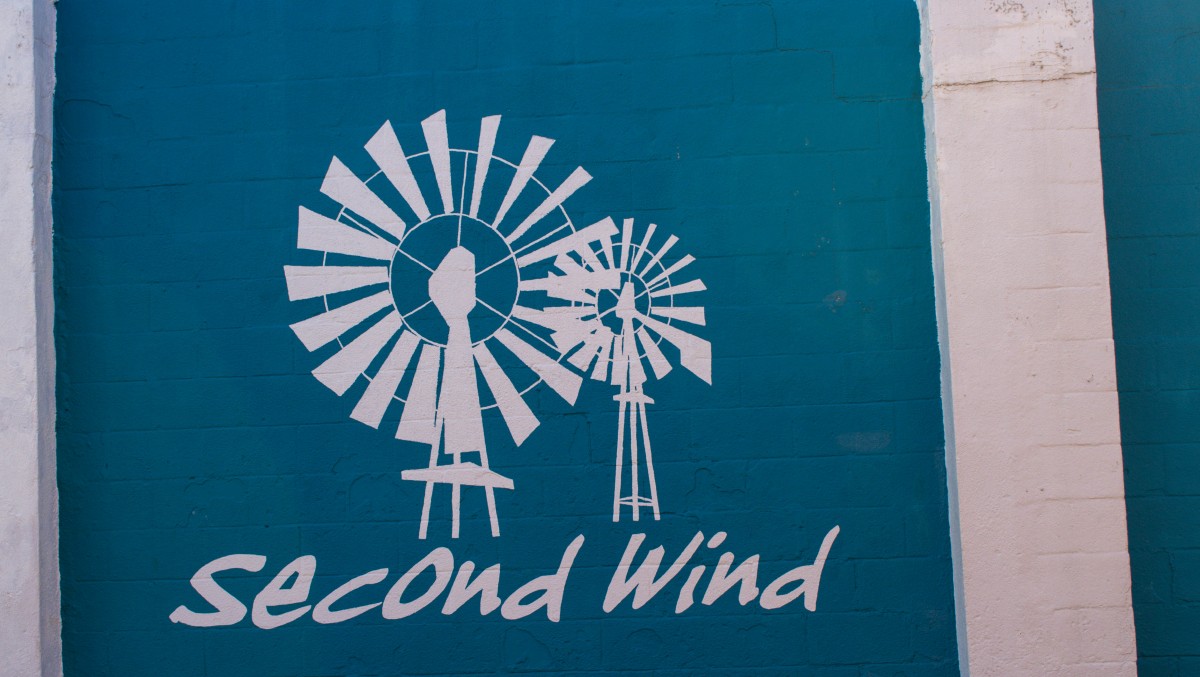 Second Wind takes the top spot as one of the most unique coffee shops in Norman. A non-profit volunteer run ministry on Campus Corner, Second Wind's menu items are pay-by-donation.
The coffee here doesn't have a fixed price. You choose how much you pay.
And every Tuesday night, Second Wind transforms from a chill, homey center into a cozy, bustling Bible study.
The sweetness from this community spot goes well past the coffee.
We find ourselves slowly falling in love with the mission of Second Wind. Everyone, no matter what their income level is, should have access to a simple cup of coffee.
And Second Wind serves just that – simplicity with lots of love.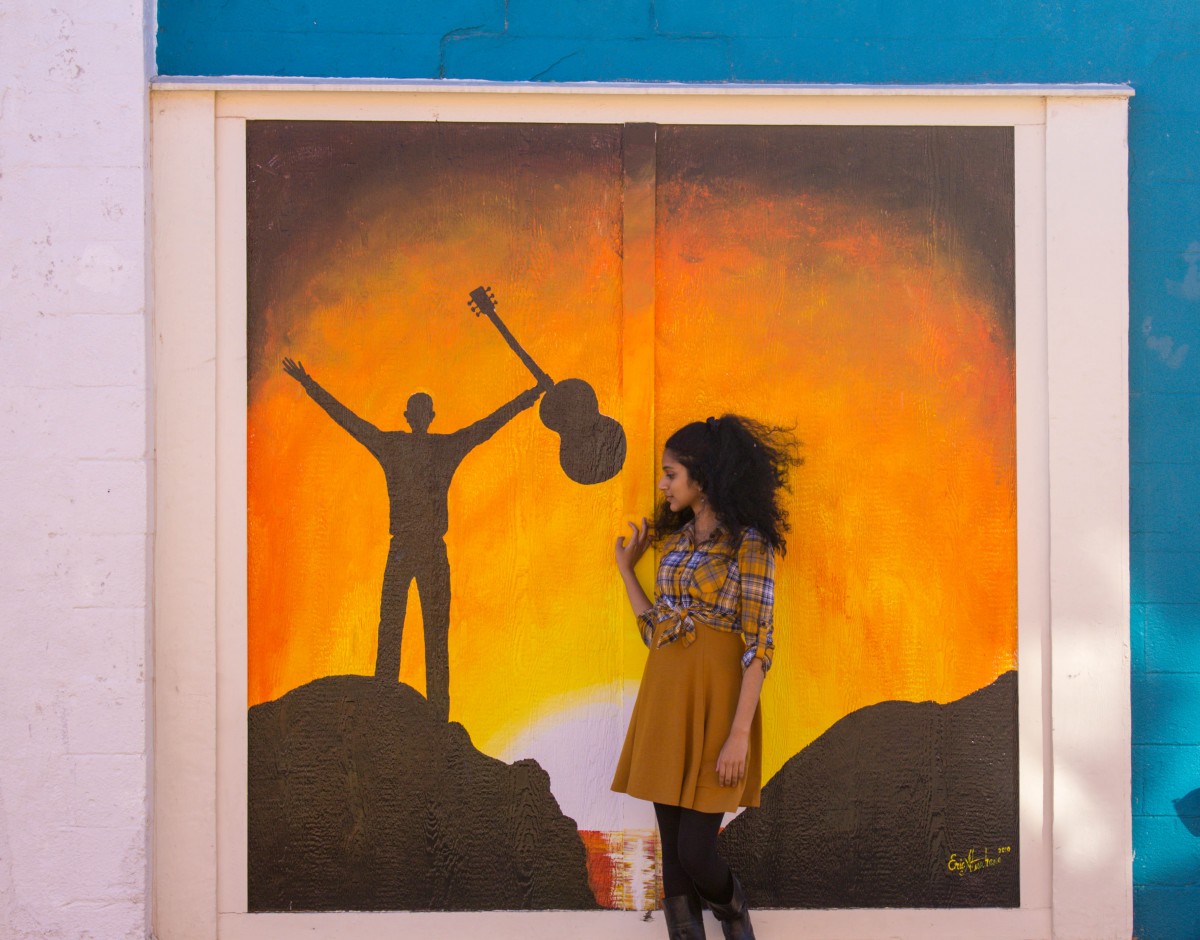 Second Wind Address: 564 Buchanan Ave, Norman, OK 73069, 9AM – 10PM
Crimson & Whipped Cream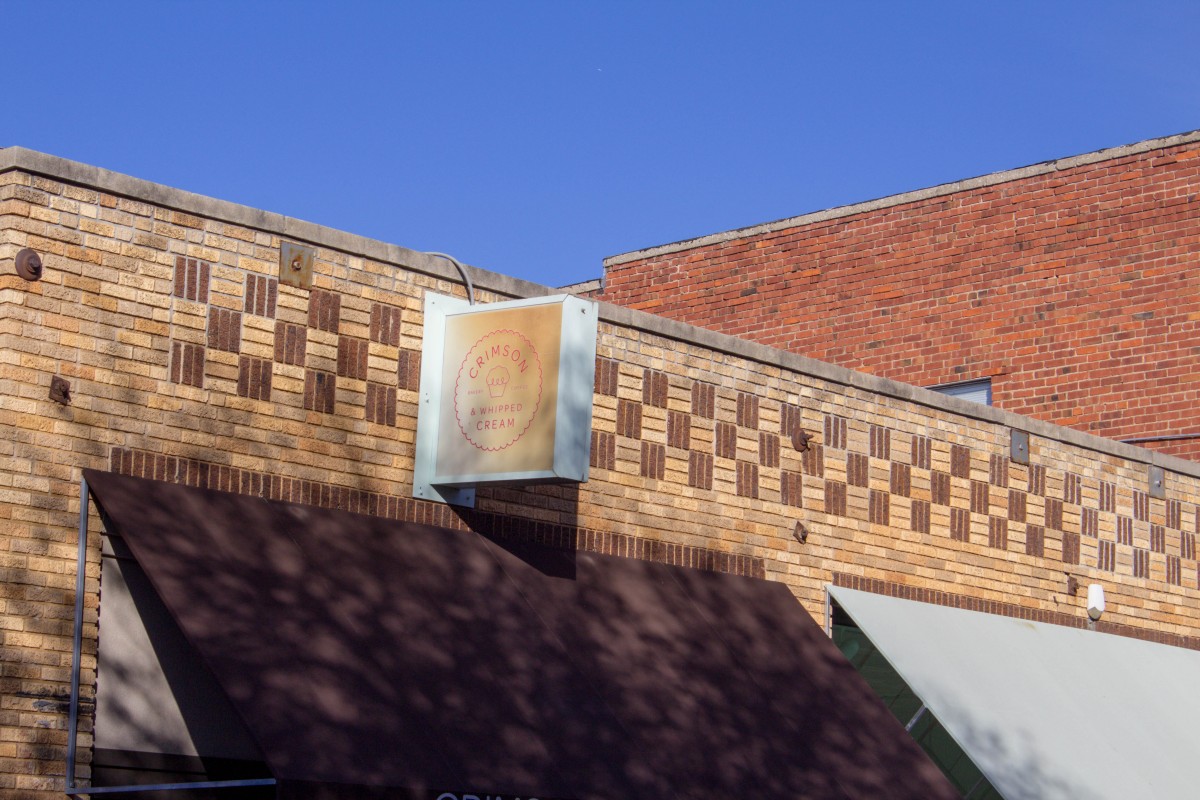 Tucked away in Campus Corner is an upscale pastry shop and coffee bar.
If you're en-route to Oklahoma City, treat yourself to Crimson & Whipped Cream. Grab a pastry and in-house French Press. Stretch your legs. Sip to you heart's content. Get a free refill (available for French Press only).
Crimson & Whipped Cream: 331 White St, Norman, OK 73069, 7AM – 10PM
Apple Tree Chocolate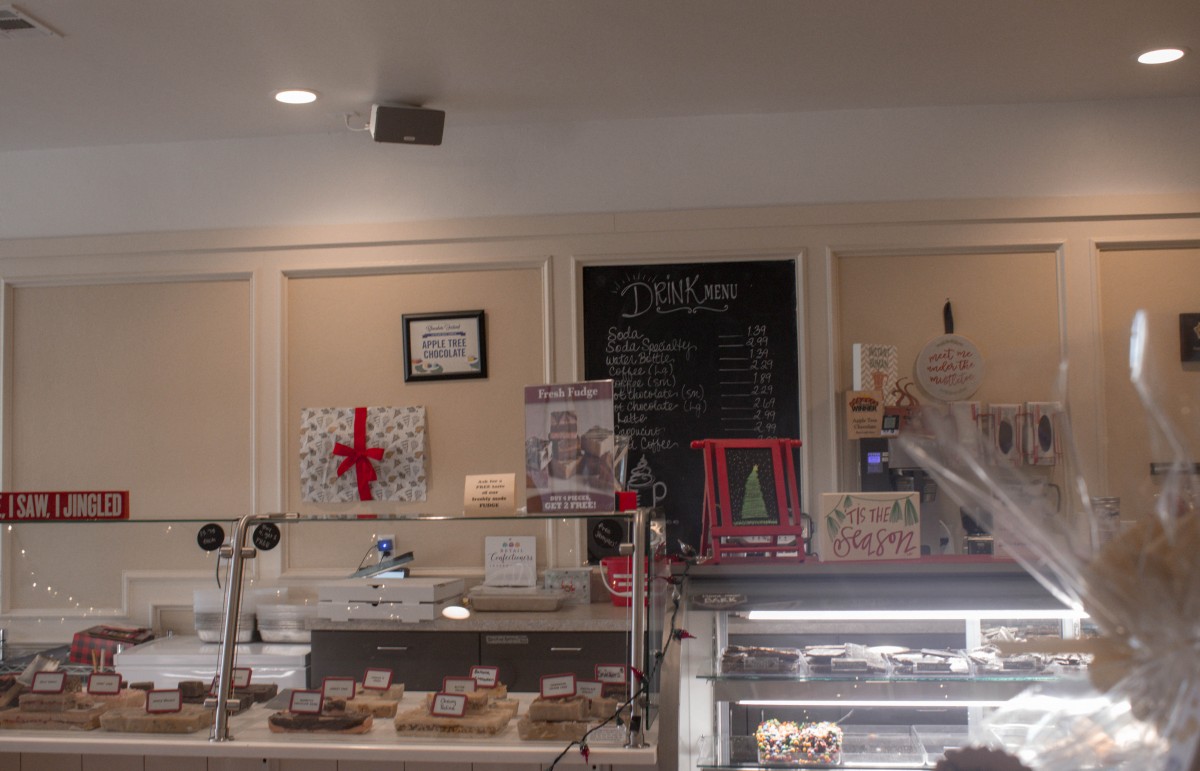 I've always been a hot chocolate snob.
So as we pass by Apple Tree Chocolate, I'm invited in by the rich sweet smell, the full-out holiday decorations, and trendy music.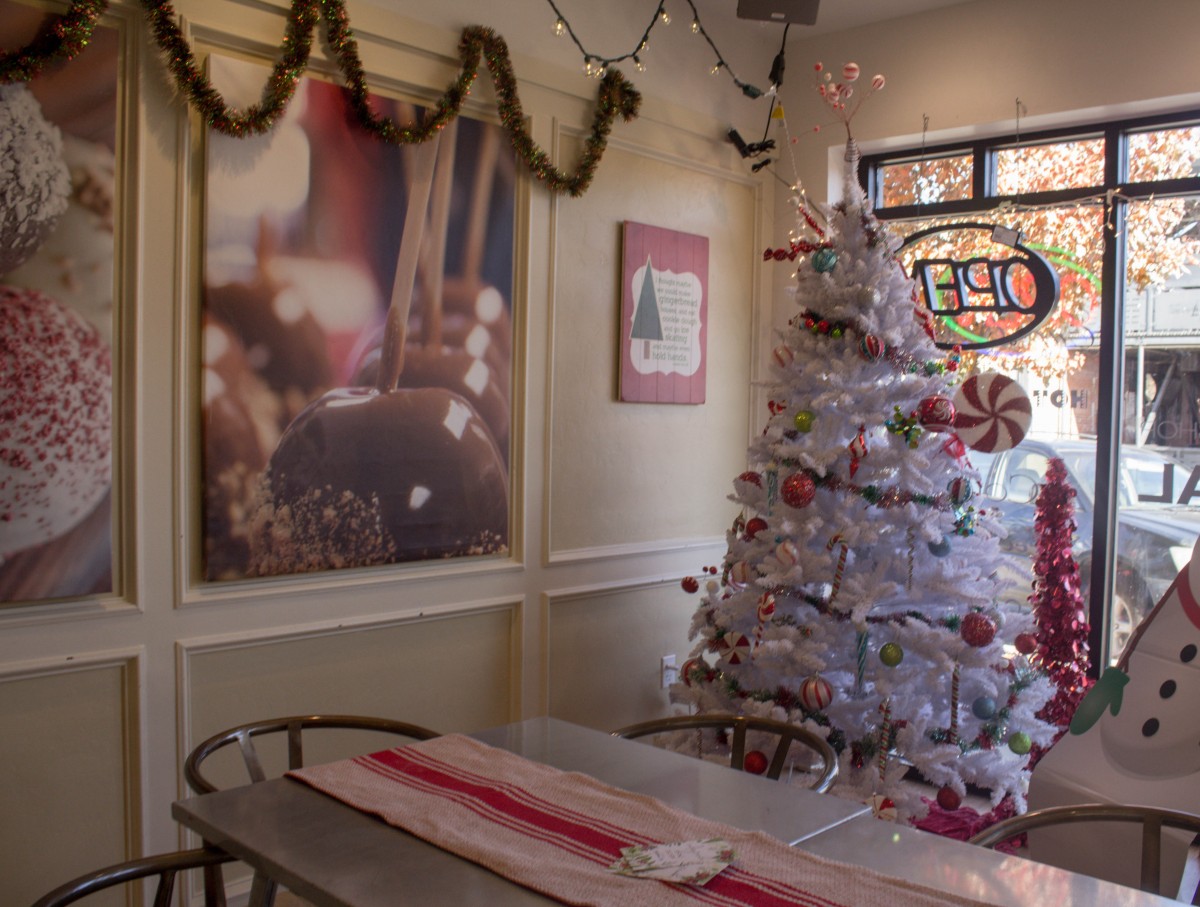 A white Christmas tree, shimmering garlands, holiday quotes, and a life-size Will Ferrel (dressed as Buddy) make this store kitschy but cute.
The chocolates here – made from scratch, richly flavored, subtly sweet, and creatively designed – are drool worthy.
Each piece is a work of art.
And I might be looking to start an edible museum collection – wouldn't that be the best gallery?
The baristas, wearing identical OU shirts, have an infectious laugh and smile. They hand us our cups.
I want to love the drink.
But as I take a sip of the hot chocolate, I can't hide my disappointment. It's thin, watery, and tastes oddly like Swiss Miss.
Lesson learned: order the chocolates here solid not liquid.
Apple Tree Chocolate still makes it onto this list of the best coffee shops in Norman with a bang. With a friendly staff, an assortment of delicious truffles, large tables for evening study sessions, and a fun decor style, the shop is so much more than its drink menu.
Apple Tree Chocolate: 754 Asp Ave, Norman, OK 73069
Gray Owl Coffee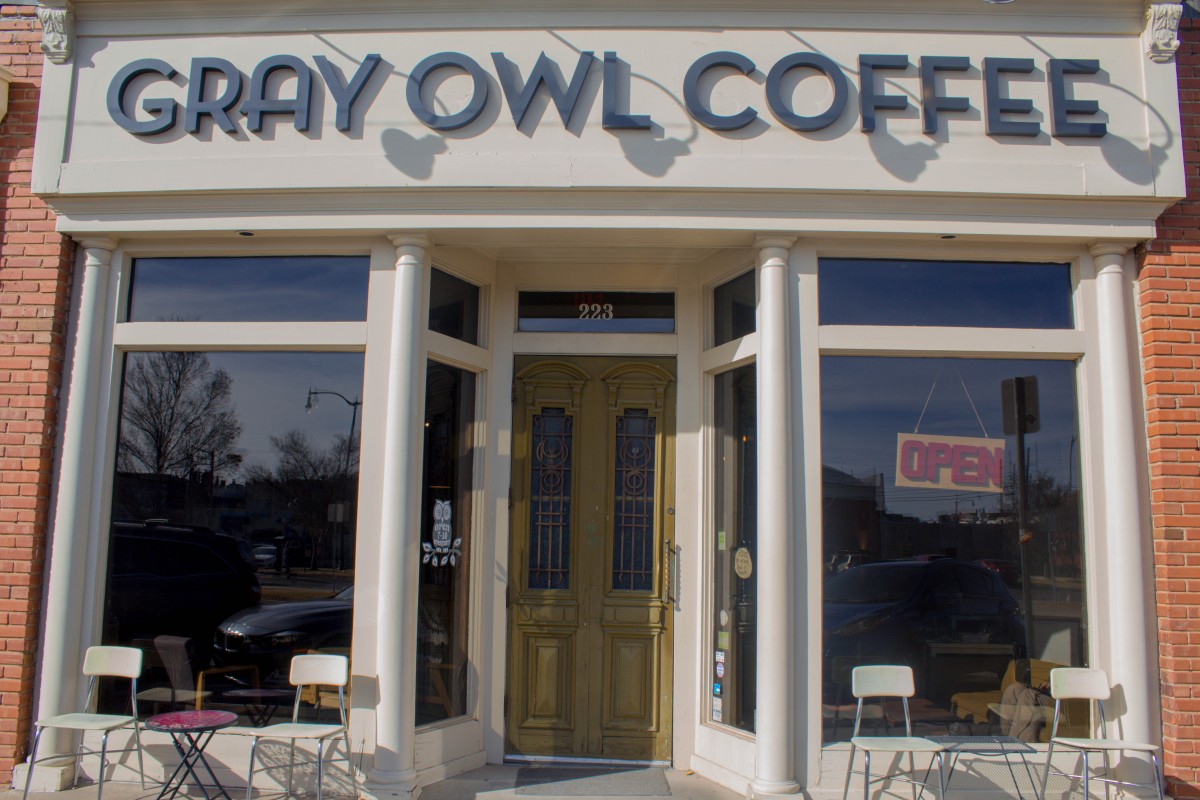 Gray Owl Coffee's open rafters, vintage-style lights, and bicycle art hangings feel like a pop-up cafe plucked straight from Austin.
I probably shouldn't say that, considering the history between Norman and Austin.
I've made my grave, now I guess, I'll lie in it.
Gray Owl is easily one of my favorite coffee shops in Norman. There's a edgy vibe that floats the roughly painted walls.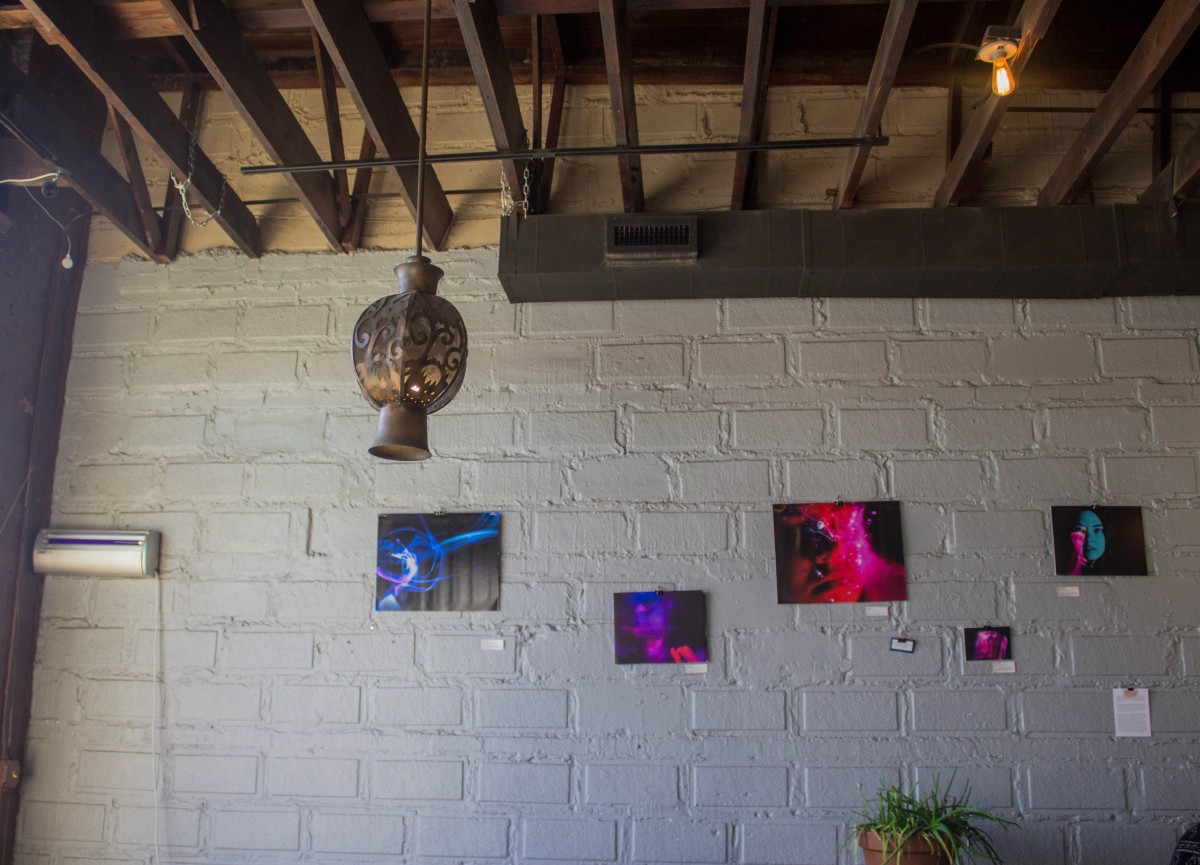 We order and take a seat on the couch, drinking in the breezy atmosphere and slightly brusque music.
The barista calls out the order, served in a recyclable cup with latte (he)art.
I've been to coffee houses in over twenty states and this was my first time seeing a cute design on hot chocolate.
You see, in a coffee house, hot chocolate is the kid's menu item. It often gets tossed to the side with a basic water and powder recipe.
Gray Owl Coffee doesn't do that. It's thick, milky hot chocolate packs a tight punch.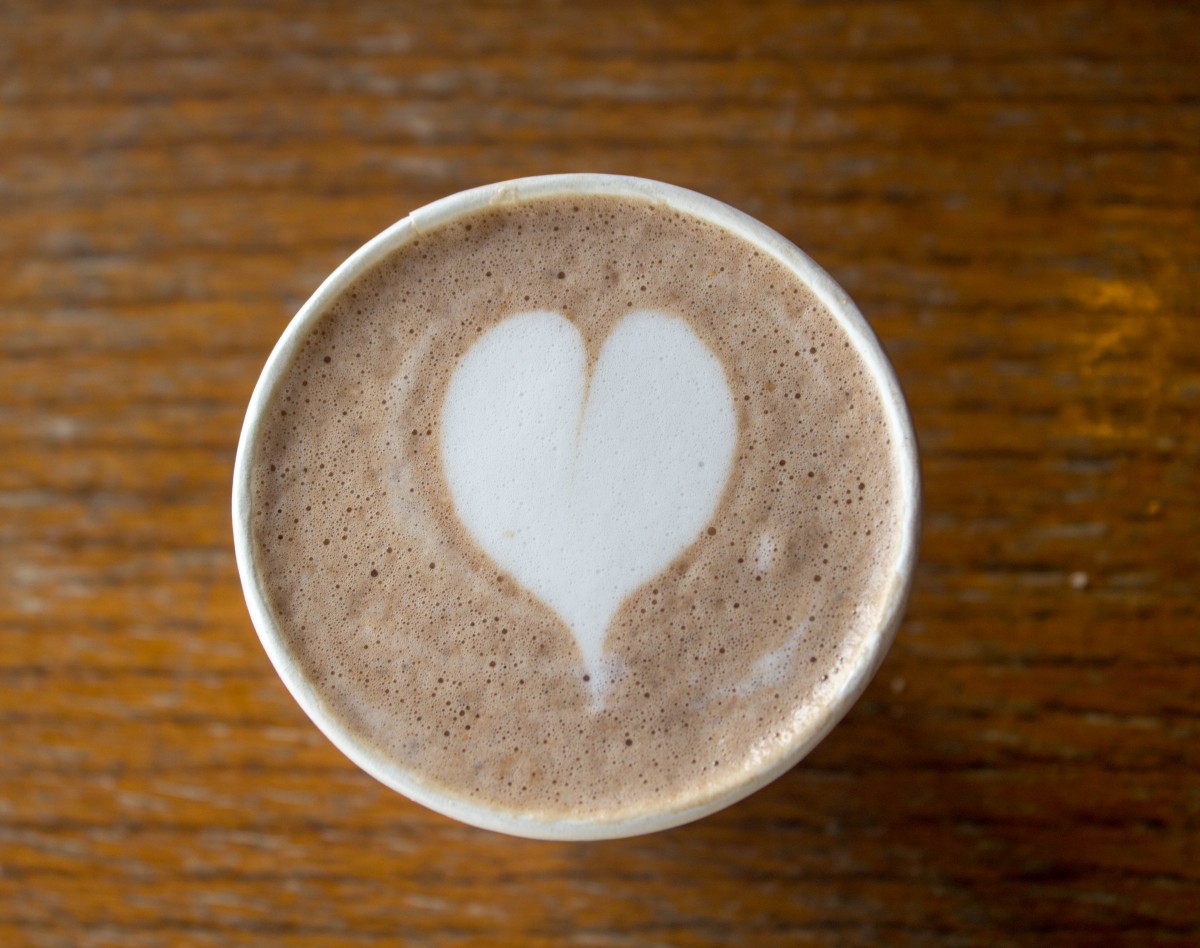 Gray Owl Coffee: 7205, 223 E Gray St, Norman, OK 73069, 7AM – 10PM
Cool Beans Coffee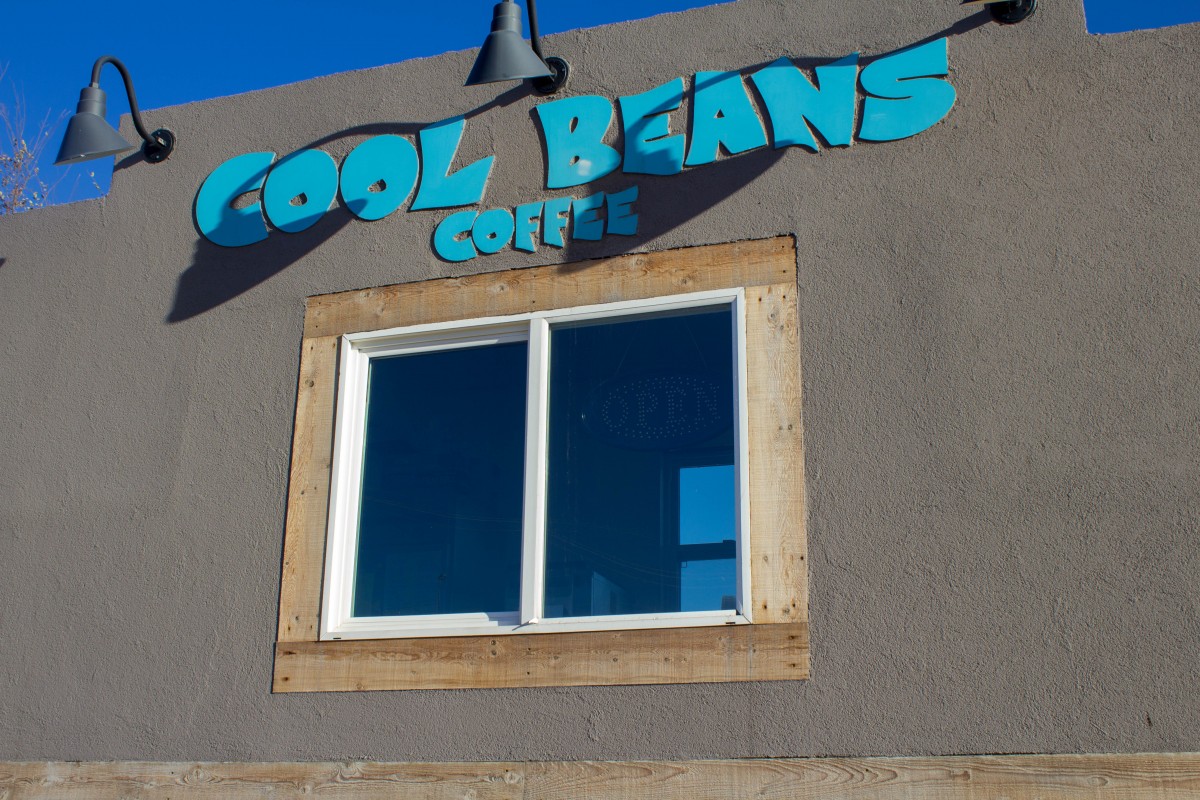 When I think of the phrase Cool Beans, I think of Kelly Clarkson's original American Idol audition.
As a result, the phrase always makes me smile (I will always be #TeamKelly).
A walk-up coffee shop in Norman, Cool Beans has quality coffee in a cute, quaint location. Set in a tiny concrete building, this coffee stand serves up Starbucks-style drinks at more affordable prices.
Cool Beans: 1230 Alameda St, Norman, OK 73071, 6AM – 6PM
Michelangelo's Coffee & Wine Bar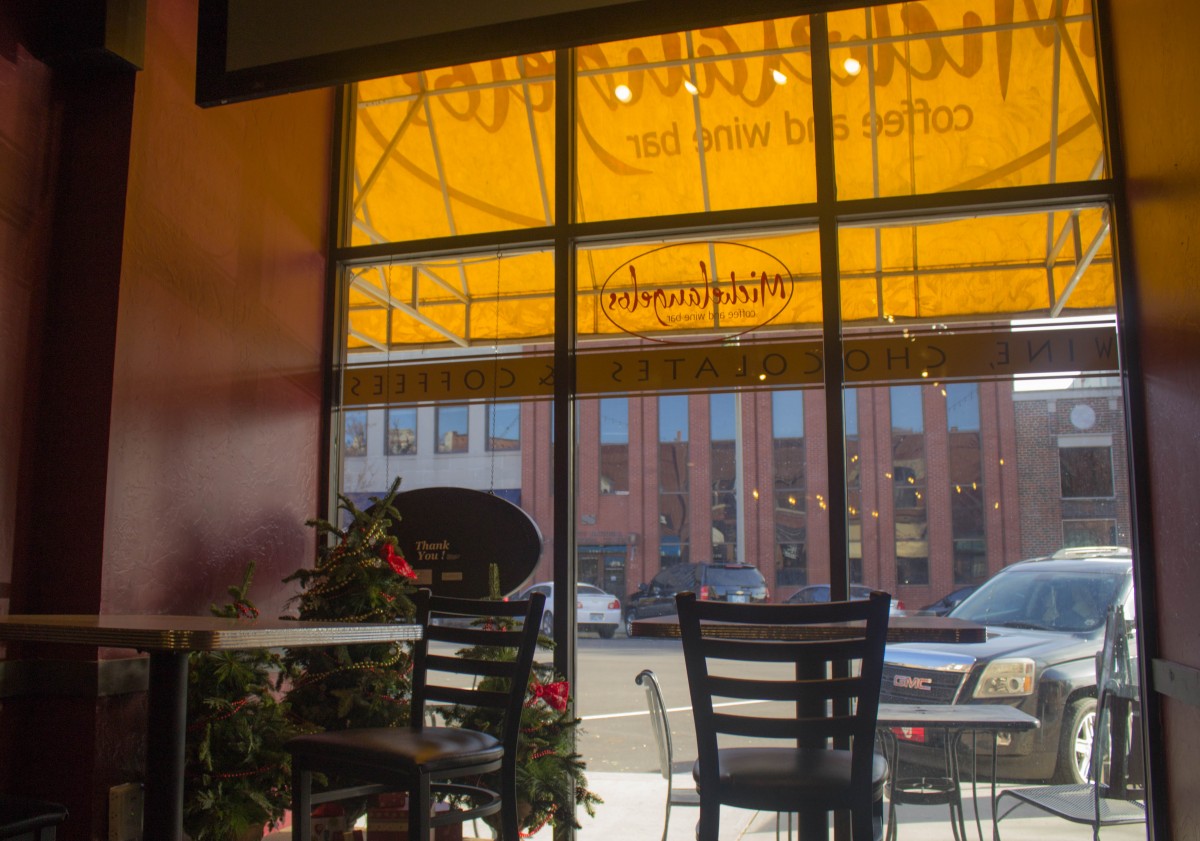 Michelangelo's Coffee & Wine Bar masters visual statements. With soft yellow lighting, deep wooden desks, and a spin of laid-back tracks, this coffee shop is quintessentially hipster.
Seductively intimate, Michelangelo's offers a mix of late-night live music, slam poetry reads, and cozy performances.
Michelangelo's Coffee & Wine Bar: 207 E Main St, Norman, OK 73069, 7AM – 10PM
Syrup.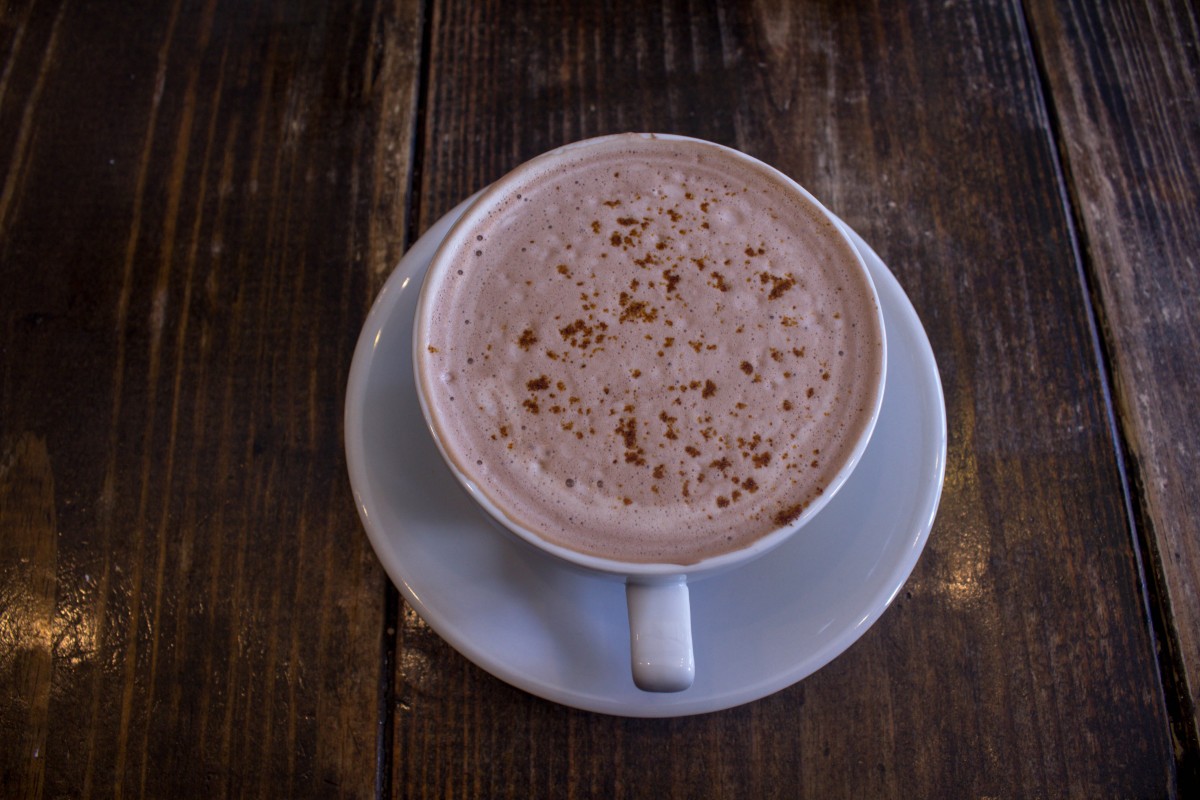 A local favorite, Syrup (stylized as syrup.) is a cute brunch boutique in downtown Norman.
At 10AM, we walk into a crowded room. In a heap of loose lines and airy chatter, we're led to a seat by the door.
On a weekend morning, Syrup is the buzz of Norman.
Visit for Stumptown coffee. Order the Skinny-Mini. Or go with a smooth Drip.
I'm ordering a spiced hot chocolate from the seasonal menu. With a kick of cinammon, this drink is light and frothy.
I feel like I'm sipping on clouds.
Syrup: 123 E Main St, Norman, OK 73069, 7AM – 1PM
Stella Nova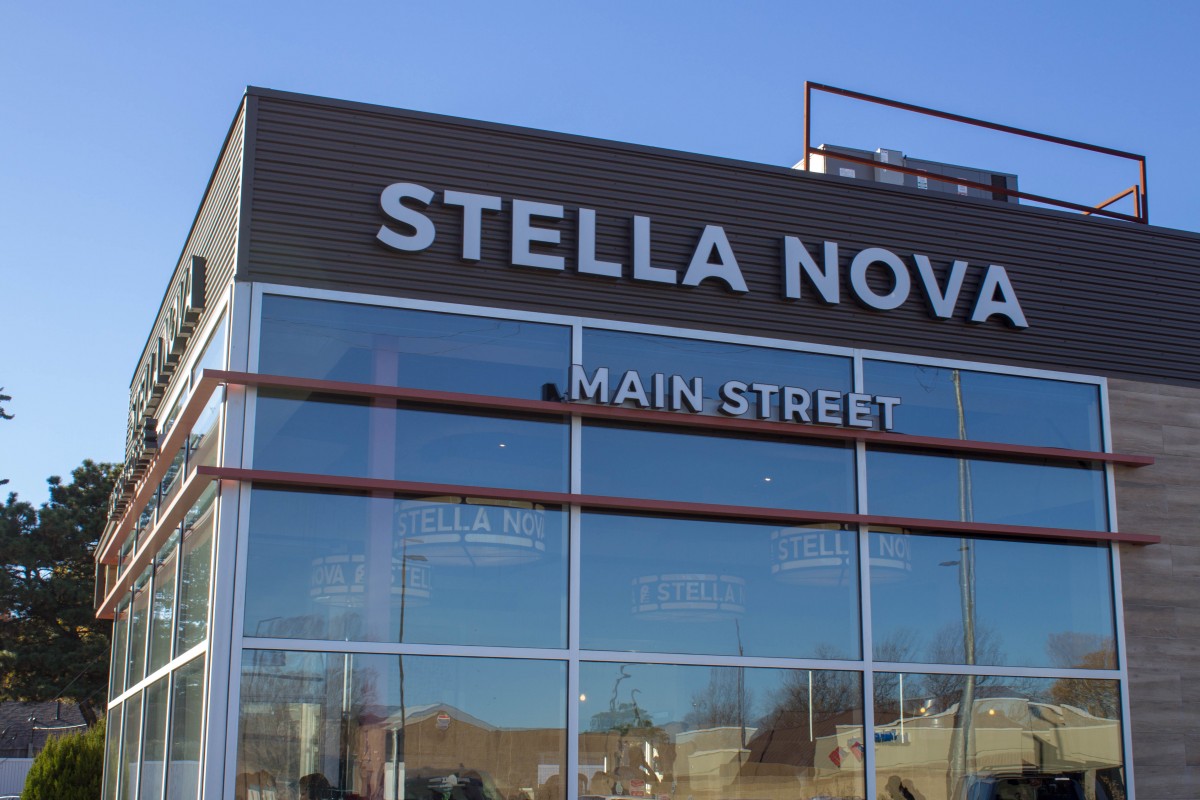 An Oklahoma chain, Stella Nova brews cheery service into a powerful, hand-crafted hot drink.
"I'll get an apple cider," I say. We're at the drive-through. It's my third time changing the order.
And the staff is somehow (and amazingly) still congenial. There isn't a note of irritation or a hint of a frown.
The apple cider is sweet and strong, a potent mix that is blatantly fall-inspired.
Stella Nova's artisan drinks don't focus on subtle.
We put the cider in the car's cup holder, sipping slowly at stop lights.
The taste of Norman, Oklahoma lingers in our mouths the entire ride home.
Stella Nova: 1415 W Main St, Norman, OK 73069. 5:30 AM – 11PM
Did you enjoy this post on the best coffee shops in Norman, Oklahoma? Let me know in the comments below!
Disclosure: Some of the cafe expenses were covered by Visit Norman, but as always, all thoughts and opinions (and hot drink addiction) are very much my own.