escape to these cozy cottagecore houses
Cottagecore houses can be found anywhere, but there's an unmistakable coziness and comfort to the homes we've rounded up. Think rural, rustic, slow-living charm. Long curtains, pulled apart, pool at the base of wood floors. Sunlight falls on vintage furniture. Framed photos of foals running, ducklings swimming, and sunflowers blooming hang above bedside tables. Big bouquets rise above the rims of vases. Wicker is a must; it's everywhere, as are patterned wallpapers. Cottagecore books line shelves. Teacups topple in kitchen cabinets. You're cozy essentials are here, ready for you to use.
So if you're looking for an uplifting getaway (filled with rest and relaxation), here are a handful of cottagecore houses to escape to.
Disclosure: Heads up, this post contains some affiliate links, which means I may get a commission if you make a purchase. Don't feel pressured to buy anything. I still love that you're here, reading my content (side note: I'd probably suggest getting a coffee or tea first though because my blog posts tend to be long). To find out more, you can read our full affiliate disclosure right here.
These Hobbit Homes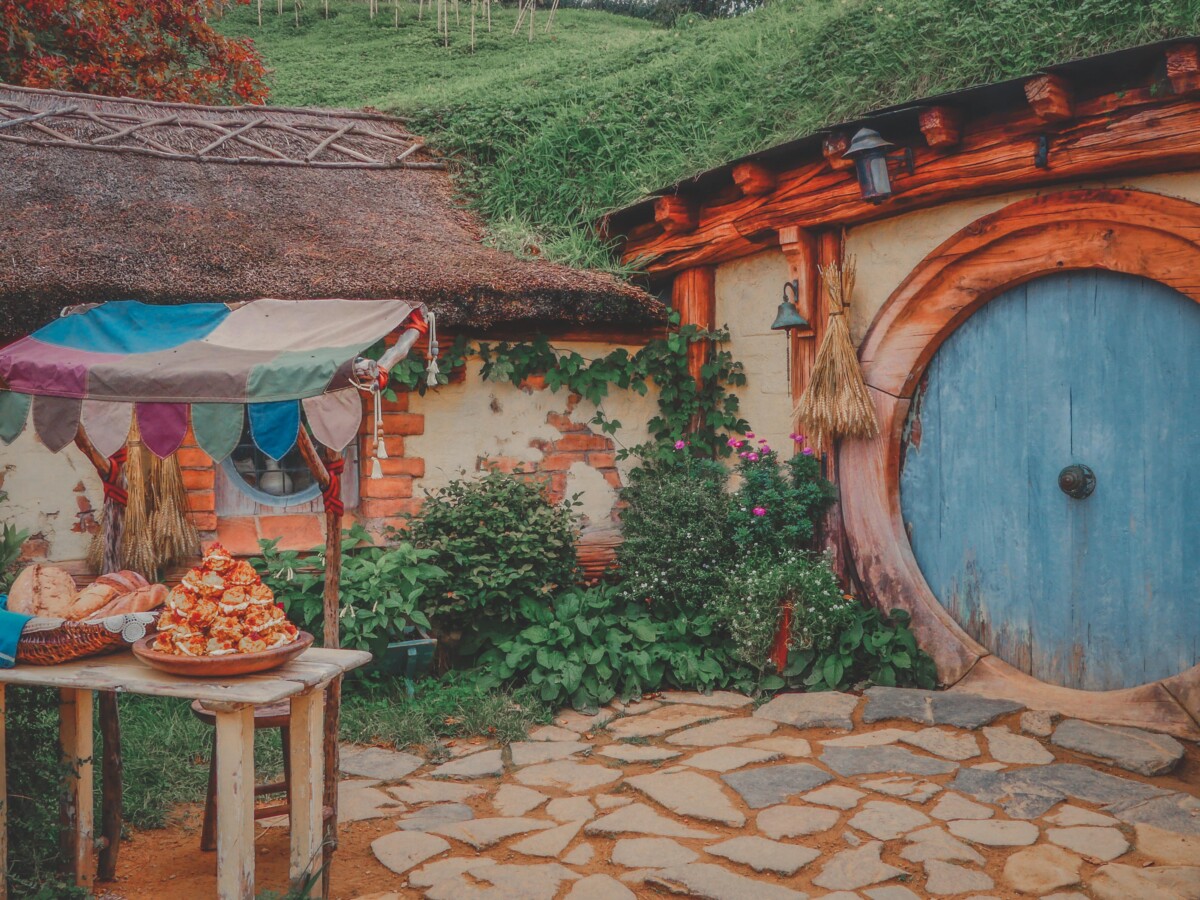 Hobbit homes bring the fantasy, magic, and peacefulness of The Shire to tiny houses. They're cottagecore places filled with wood and light and (of course) copies of The Lord Of The Rings. This spacious Cedar Bluff, Arkansas cabin is a Baggins-approved dream with a cozy kitchen perfect for cooking first breakfast, second breakfast, and elevenses. This Mckinney, Texas hideaway is small and dramatic, filled with the softness (and unexpectedness) of curves: a sumptuously soft round bed, a circular headboard, curvy tilings. Cutely named Underground Hygge feels like a movie set with majestic, bucolic views of Orondo, Washington. And near Santa Fe Plaza is a tanned, adobe hobbit house that blends the beauty of Tolkien's stories with the vibrant culture of New Mexico.
These Getaway Houses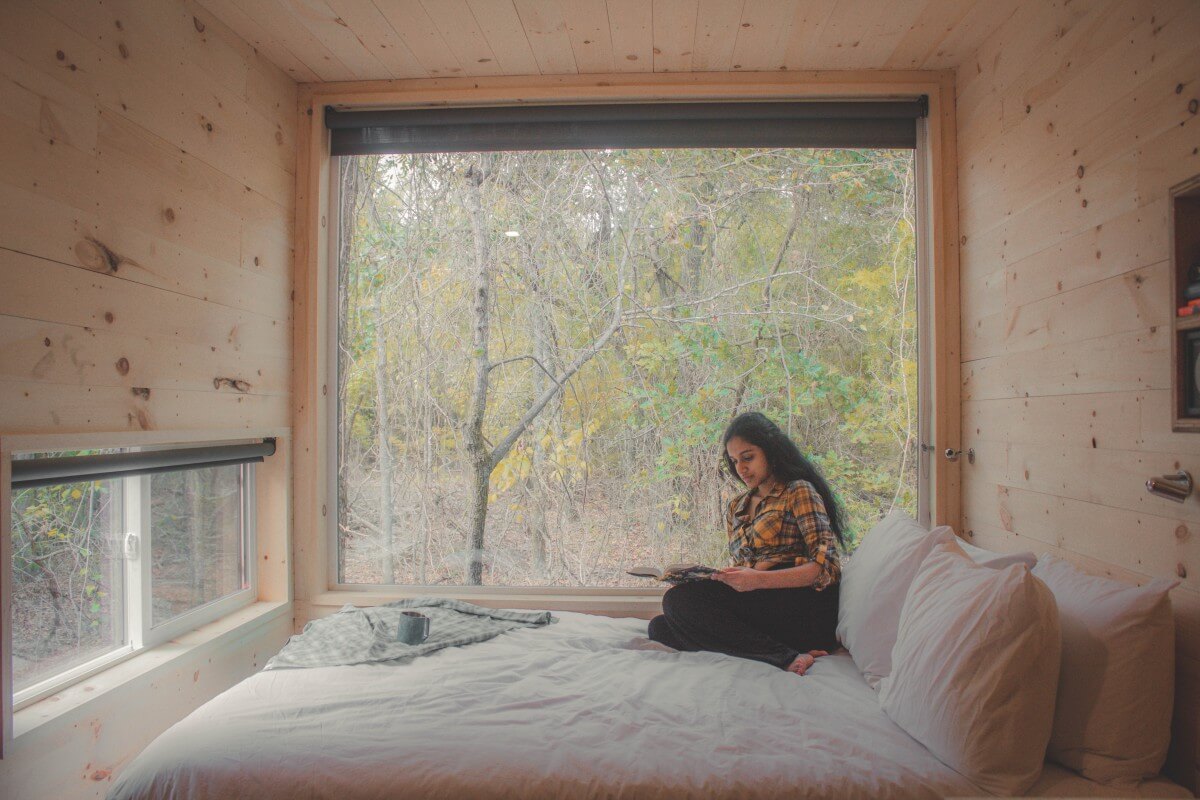 Conveniently located less than two hours from most major cities in the United States, Getaway Houses are aesthetic studio cabins with big windows that let woodland light spill onto fresh-sheeted beds. Each cabin has a kitchenette and mini-bathroom (say hello to cozy glamping). The point? To relax, to walk outside and let your feet feel the crunch of leaves and the softness of soil, to allow yourself to escape the chaos of the big city while not being totally isolated, to settle into bed and read with a cup of coffee or tea (because there's usually not much to do nearby beyond a quick hike or two), to make s'mores and share stories around a campfire. Tuck away your devices in Getaway's cellphone lockbox and disconnect for a cottagecore weekend.
P.S. If you use the code TOEDEN at checkout, you get $25 off your stay!
These Countryside Barns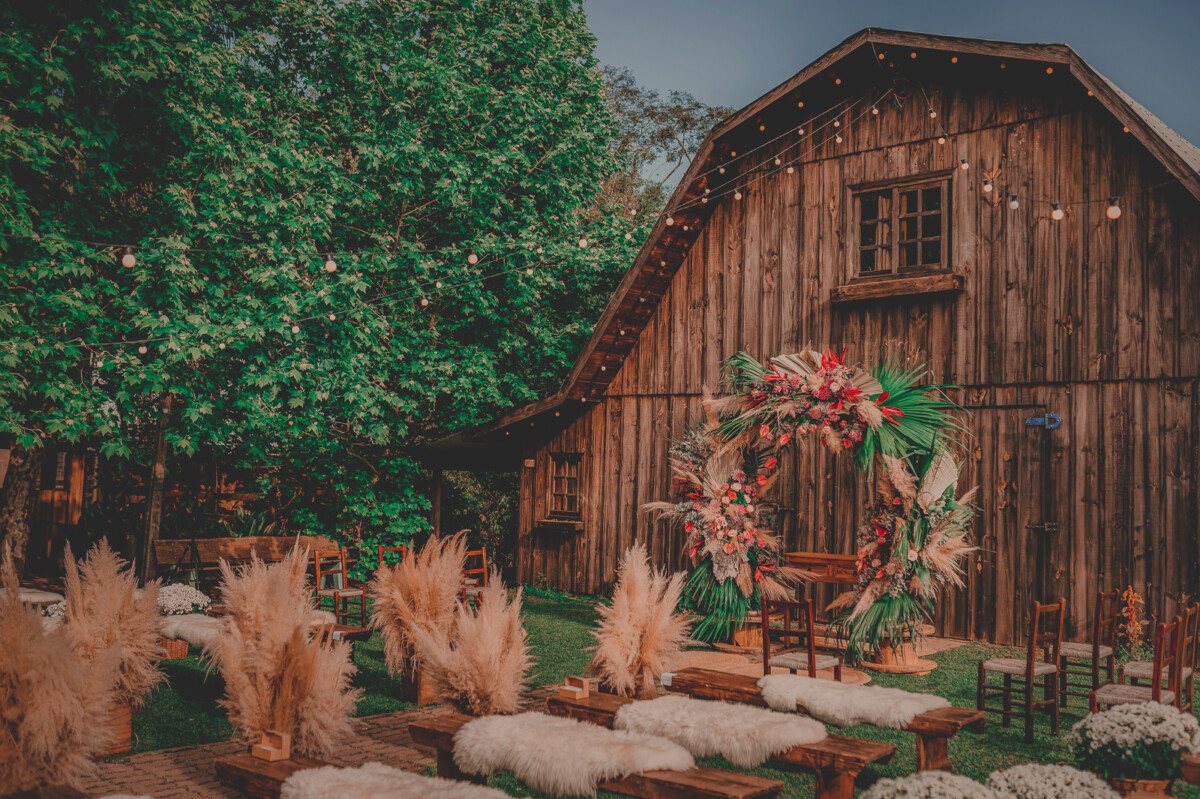 Barn stays are beginning to have their moment. They're cottagecore houses built from love, fixer-upper cleverness, and a desire to show off country living. Farmhouse is the go-to style (and we're not complaining). Chip and Joanna Gaines fans will adore this as-seen-on-HGTV Lacy Lakeview Barndominium (oh, the shiplap!) just ten minutes from The Silos and Magnolia Market. In Holden, Massachusetts (situated on a delightful, purple-blanketed lavender pasture) is a former ski lodge turned horse barn turned farm stay. Rural Litchfield County is home to some of the most underrated cottagecore towns in the United States, and this cozy barn on Looking Glass Hill is more proof of that.
These Charming Cottages In The Woods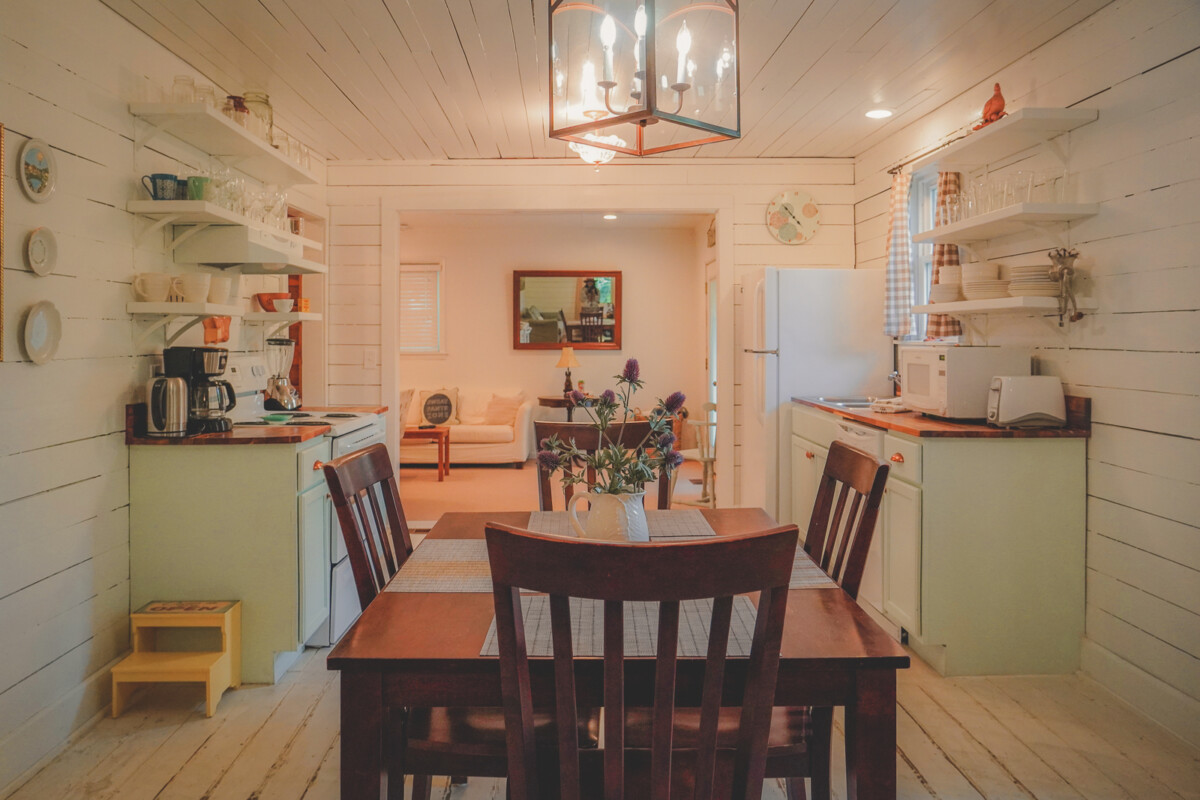 Tucked away in the thick of nature, woodland cottages are a fairytale escape. These cottagecore homes feel like a Cinderella wish fulfilled. They're cozy and serene and have all the warmth of a comfy blanket. With gingham curtains and dried flowers filling a dining table vase, this Natchez Trace cottage is one of our favorite getaways (yes, this is the stay that inspired us to move to Tennessee and chase our cottagecore dreams). In Čičmany, Slovakia, you'll stumble across a hamlet of black timber homes laced with white paint (some of which have been turned into guest houses and B&Bs). Olalla Forest Retreat has all the whimsy of storybook architecture coupled with the magic of lush, forest landscapes.
These Little Hideaways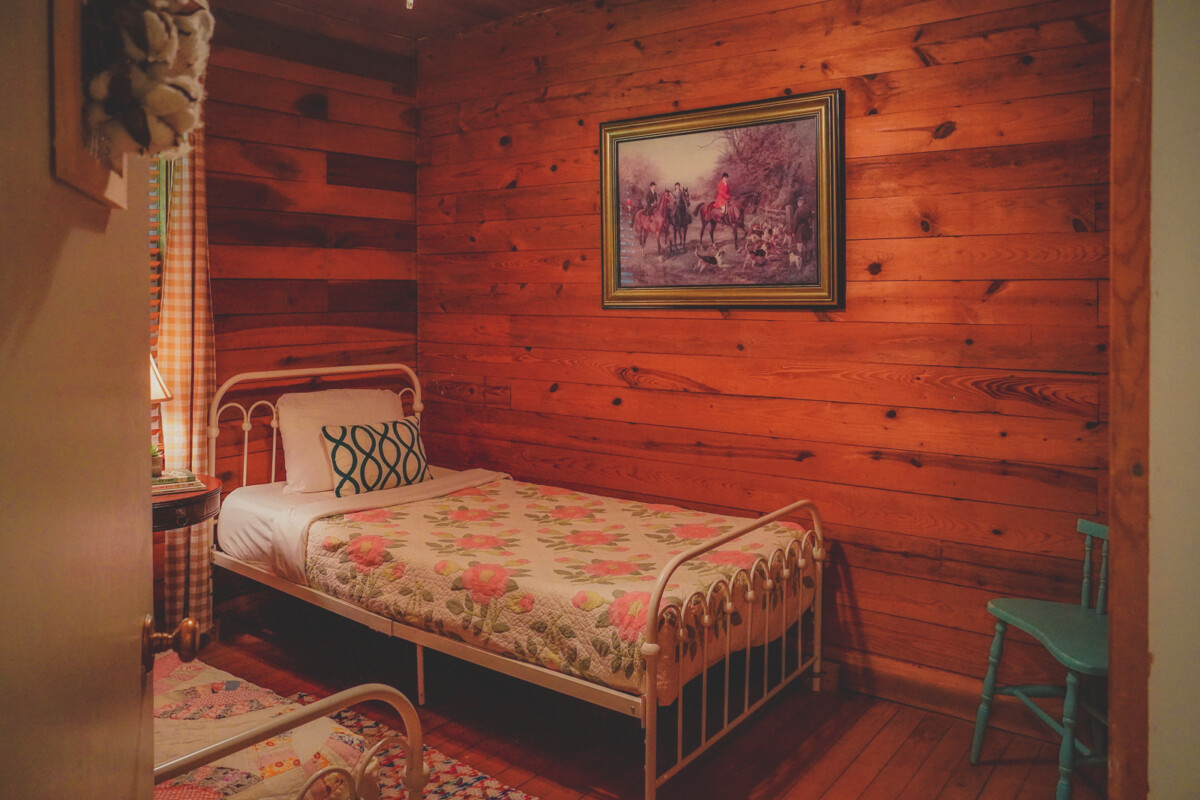 Other cottagecore houses are simply hideaways – remote retreats perfect for a short-term stay. This beautiful, secluded home basks in all the charm and ruggedness of the Icelandic countryside. This Atlanta, Georgia treehouse is heaven on earth, with a hammock deck and windows framing towering trees. Rapunzel's golden locks don't drip down this enchanted tiny tower nestled in the Berkshires, but you'd expect them to. Magic exists in all these places. And there's still more to come.
These Shepherds Huts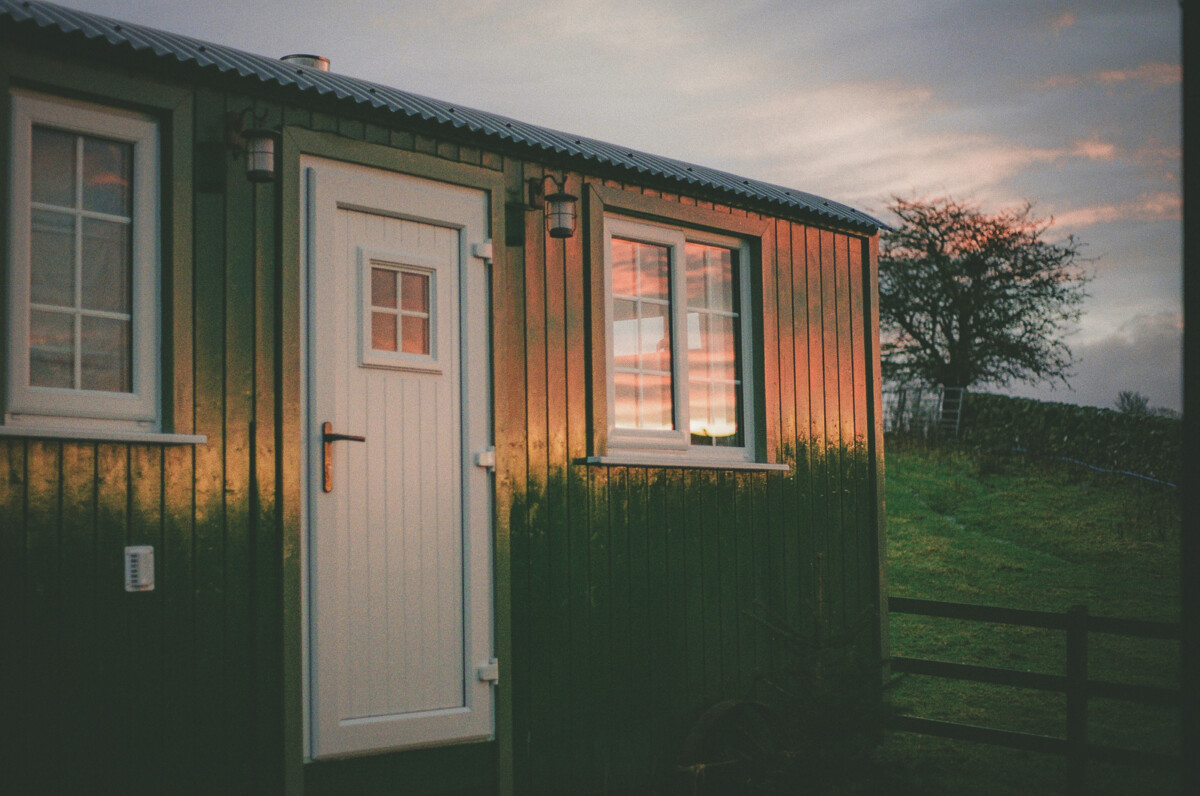 Once upon a time, shepherds huts were wagons on wheels, caravans used by those raising lambs and sheep. The iron-bottomed wains eventually inched out of popularity. Now, they've been hollowed out, roofed, renovated, and stationed in meadows of flowers. Sue's delightful Oxfordshire Shepherds Hut enjoys cozy country views (as do most of these cottagecore houses). By the quaint gardens of Bye Mills Farm is Bristol's Bye Mills Hut. And this stormy blue Shepherds Hut basks amongst the wildflowers and flush fields of rural France.
These Ivy-Covered Cottagecore Escapes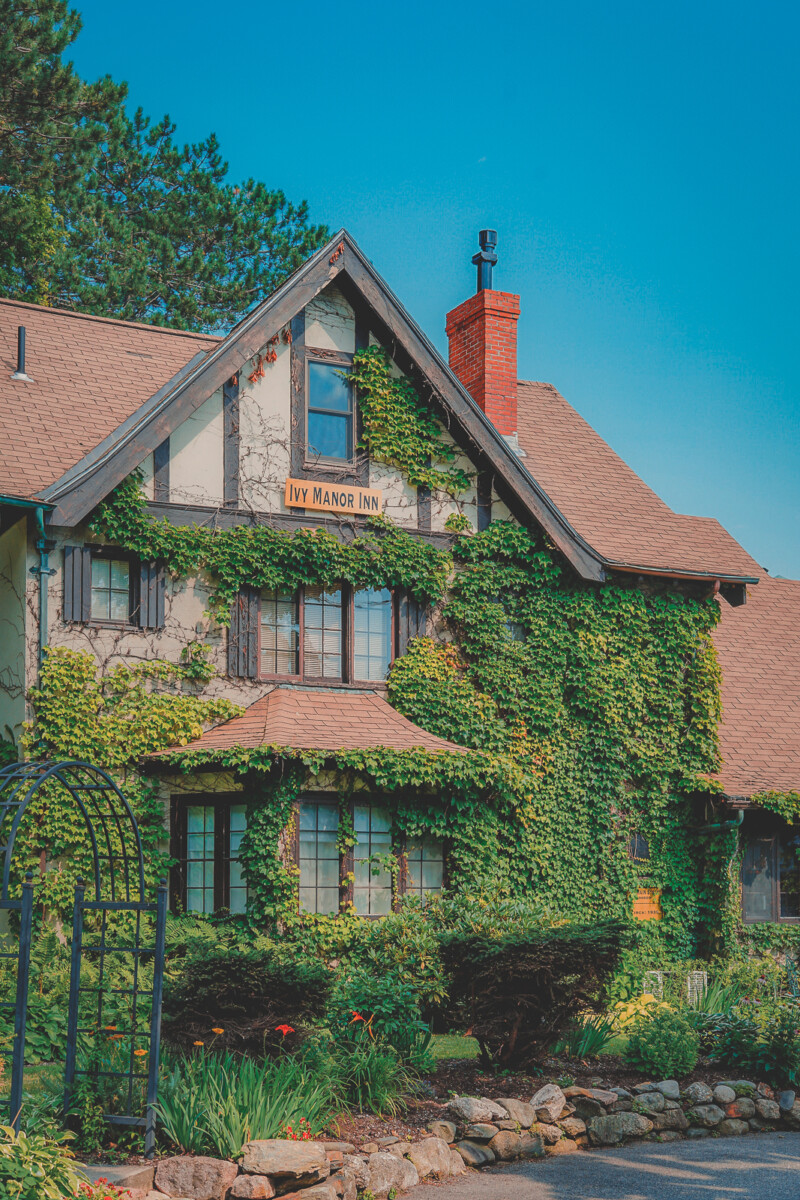 With its simple swirl of ivy, this Monmouthshire house makes the case that just a little spot of green makes a home infinitely more cottagecore. In Lombardia, Italy, Fabio's ivy-bound residence is distilled charm, an unintentional study in cottagecore simplicity and pleasure. Bar Harbor's Ivy Manor Inn isn't technically a house, but look at it! After all, it is a truth universally acknowledged that a darling property in possession of ivy-covered walls must be in want of a cottagecore resident.
Those Gorgeous Stonewalled European Cottagecore Houses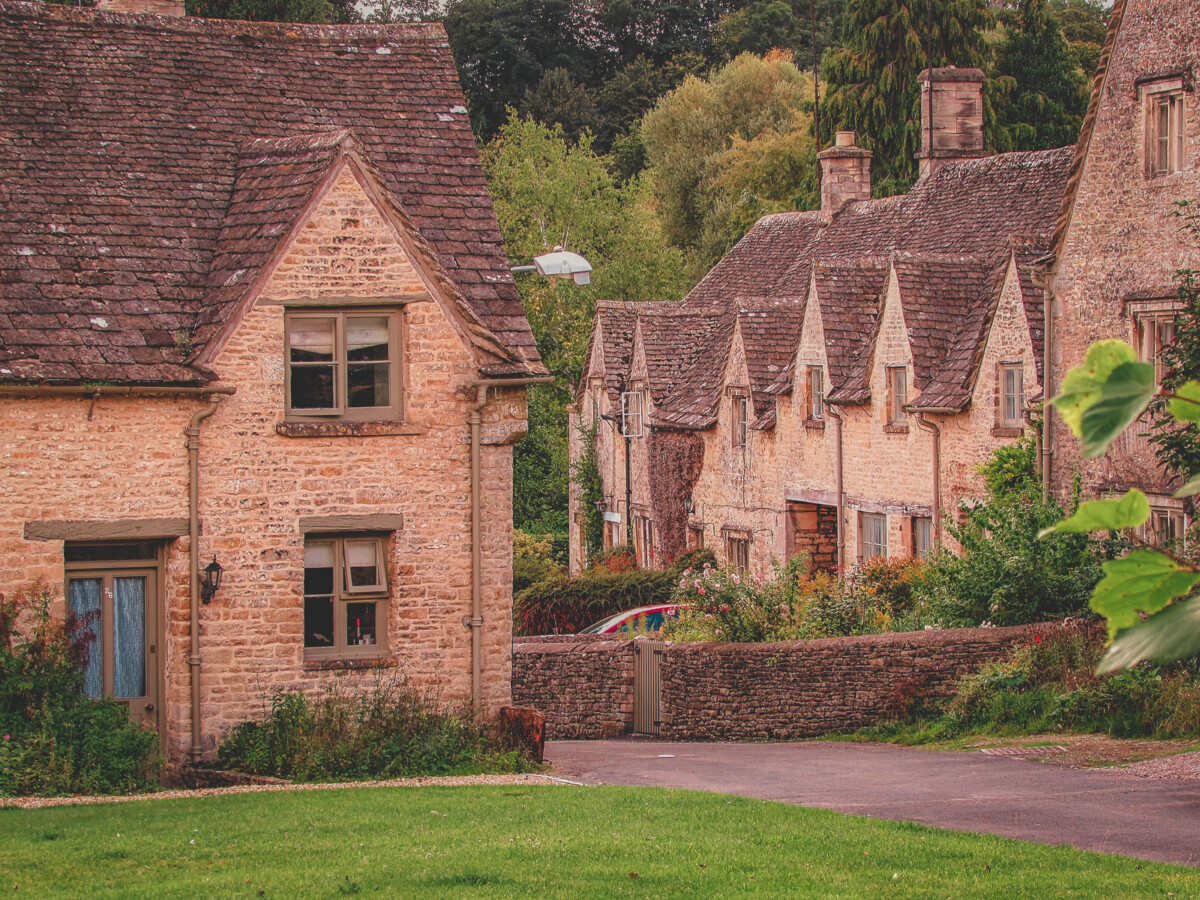 There's something about stone that makes a structure feel more ancient, more time-worn, and more romantic. If you feel the same way, wishlist this quaint Irish idyll and this beautifully located Høyanger, Norway cabin (the grass roof belongs in a Disney movie). Book this, this, or this French stone stay oozing cottagecore charm. Want more cozy eye candy? Here's a classic cottagecore getaway in England's Cotswolds District.
These Champing Accommodations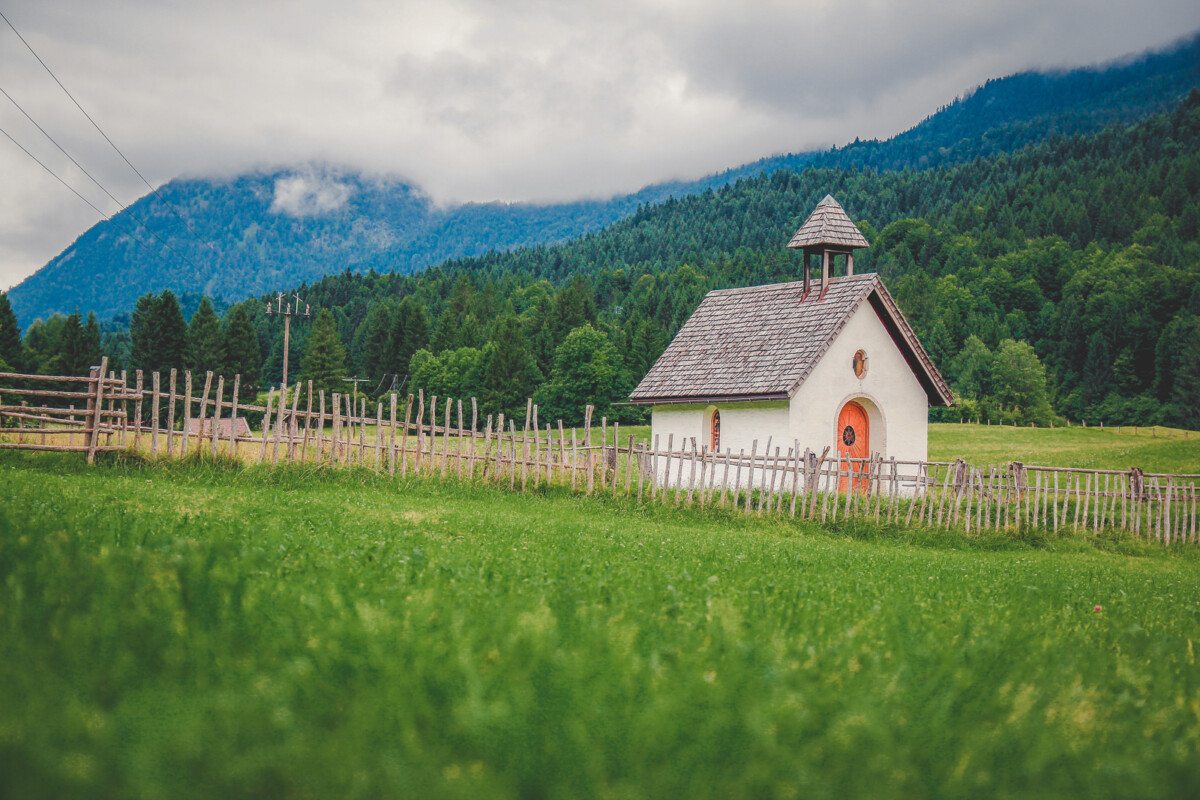 A while ago on Passport To Eden, we wondered if champing would be the new glamping. It didn't catch on globally as much as we hoped, but champing is still a UK summer tradition. You can sleep over in a historic church, cool air nipping at your toes. Often perched on hillocks, champing church views are pastoral and stunning. After dark, stars fill the sky. Candles give the parish's interior a hallowed glow. Kettles are usually provided, so making yourself a late-night cuppa is a must. UK's Churches Conservation Trust makes these church stays possible. You can find their cottagecore champing locations here.
Any Rental Home With A Private Garden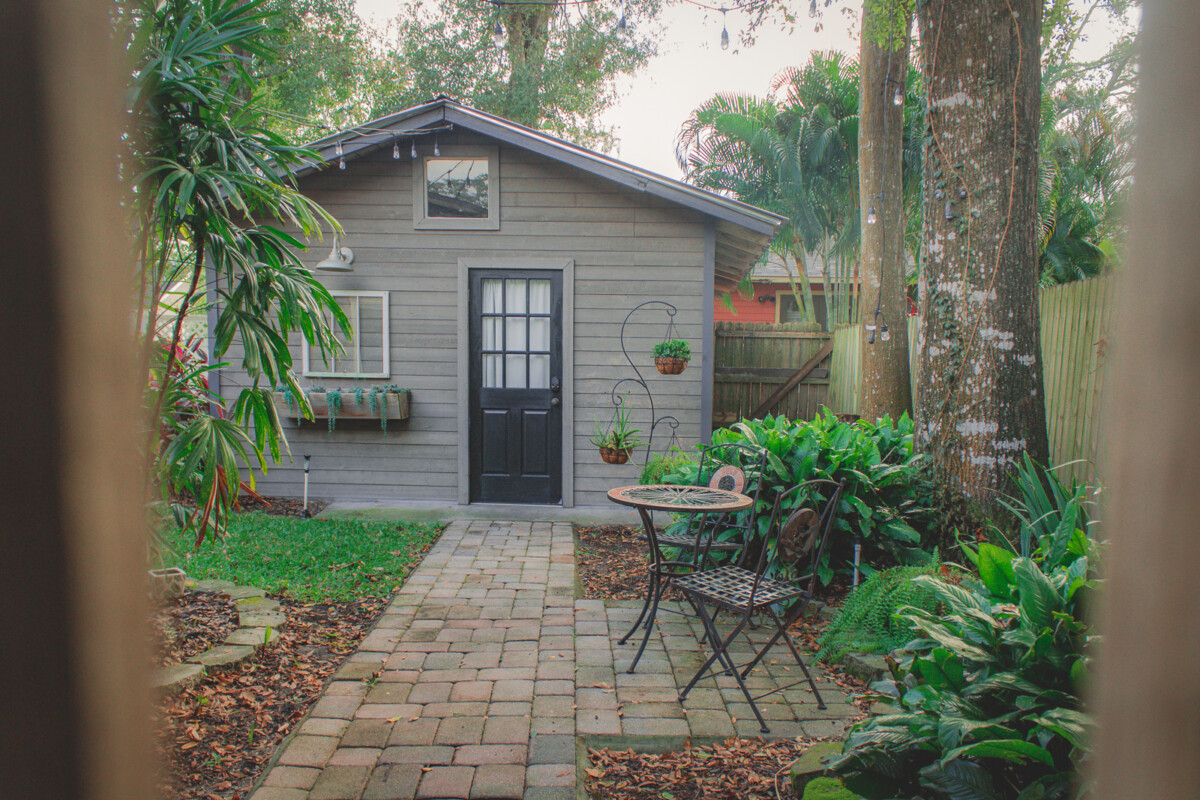 When pressing wildflowers into aged pages of books and making honeysuckle iced tea on warm summer days is cottagecore, you know that the aesthetic values florals. So renting a house with a private garden (especially one brightened by vivid plants) is one of the easiest ways to cottagecoreify your getaway. These cottagecore houses have some of the most beautiful gardens you can wander through: Tuscany, Italy's sunflower-speckled stay; Rumbling Bridge, Scotland's generously-windowed Shiel House; Dublin, Ohio's manicured Garden Villa; Ontario, Canada's flower farm house; Romania's real-life secret garden.