cottagecore towns
To get you started on your next idyllic Hobbit-approved escape, we've rounded up twelve scenic cottagecore towns. With cozy bungalows, creaky floorboards, clucking chickens, fields of wildflowers, and thick gardens, these towns feel straight out of a cottagecore playbook. As you explore, you'll hop in puddles, sing in the rain, dance, twirl, and be the ultimate cottagecore tourist (no regrets, I promise).
You'll enjoy the slowness and sweetness of these destinations. You'll fall for quieter, gentler times tucked away in small communities. You'll be hit with nostalgia, so much nostalgia. And – oh! – you'll journal about it all (perhaps, even sketch a scene or two).
Here are twelve cozy cottagecore towns for a softly-paced, unhurried escape.
The Cotswolds, England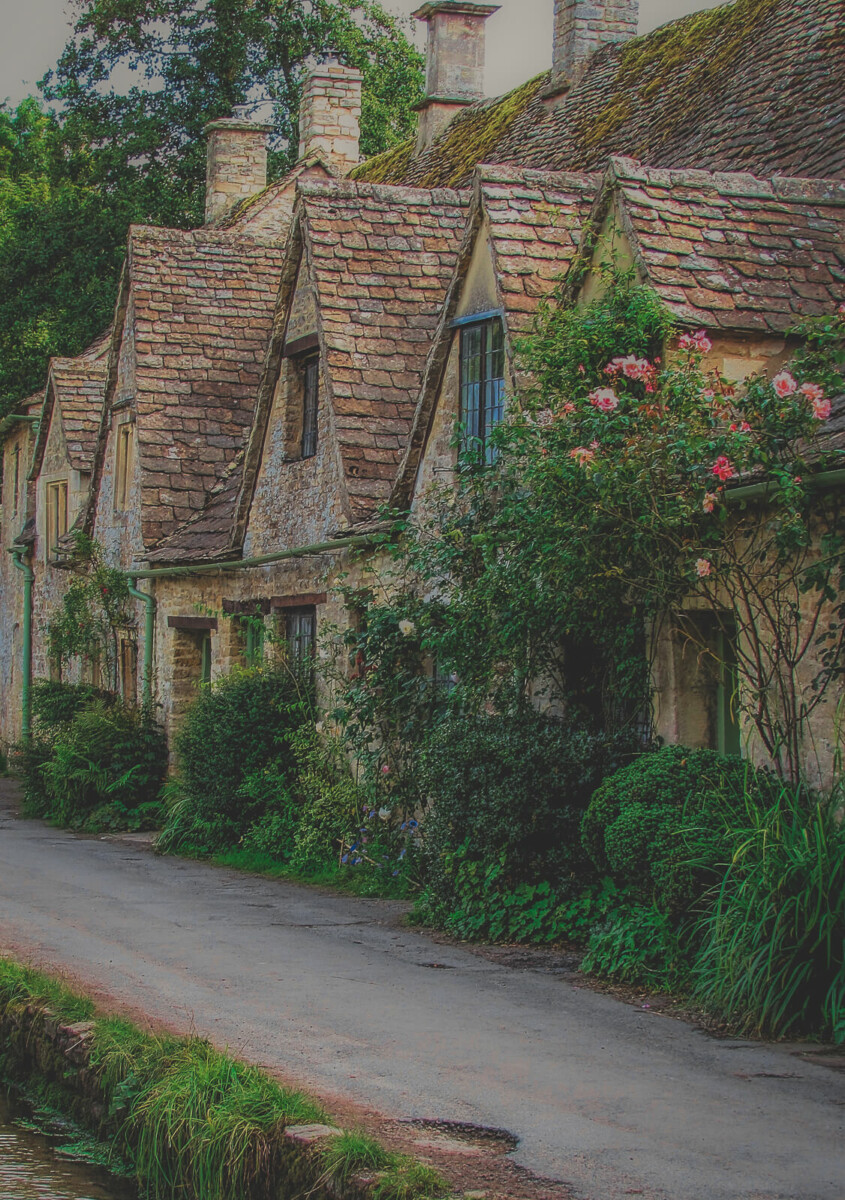 One of the most charming regions in Europe, The Cotswolds is undeniably cottagecore. Sunlight pours onto homes the color of raw honey. Sheep speckle rolling hills. A long footpath meanders past woodland wonderlands and bright, open English pastures (here's a guide on how to see it all). Within this postcard-perfect region, you'll find cottagecore towns like Castle Combe (a time-paused village where no new homes have cracked the ground since the 17th century) and Stanton (a sleepy stonewalled settlement safe from commercialization).
Carmel-By-The-Sea, United States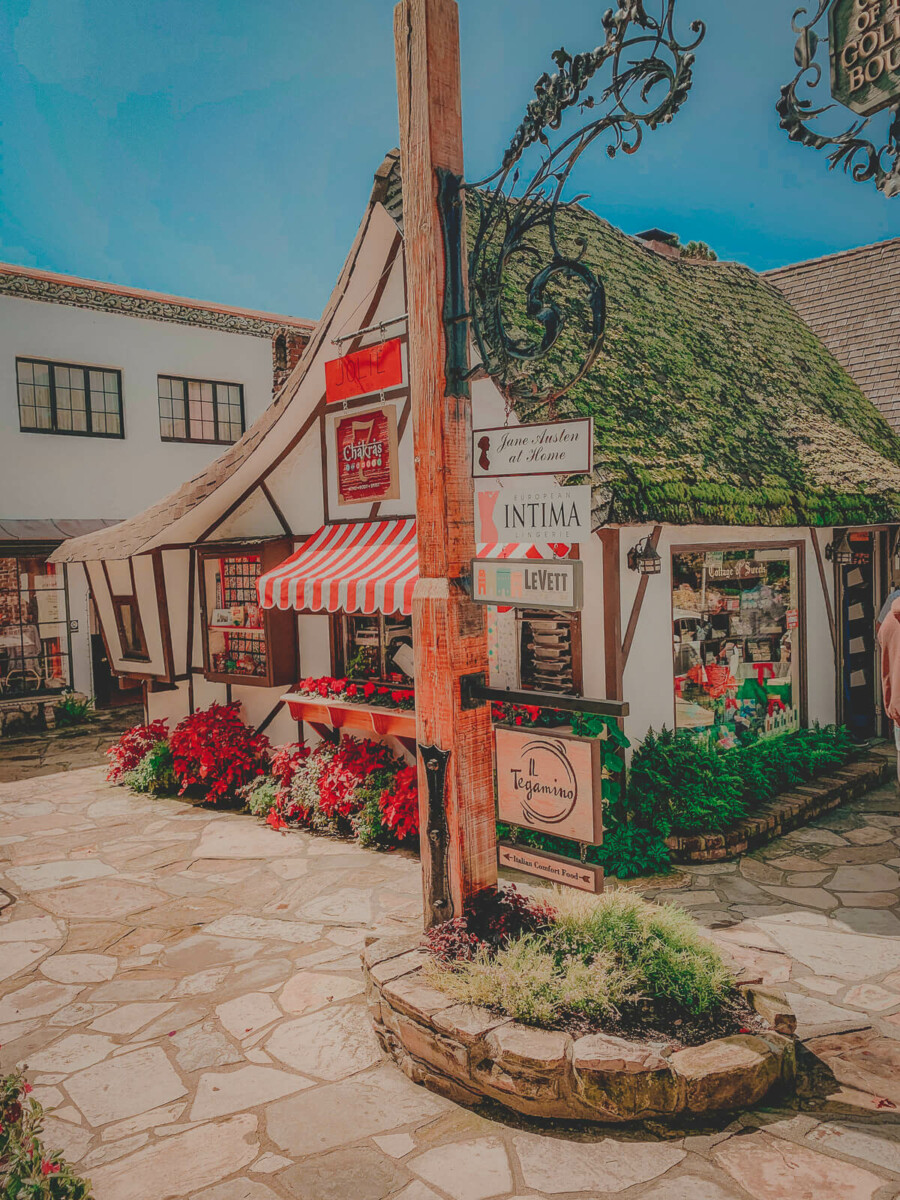 A seaside storybook town (and one of the best day trips from San Jose according to our Bay Area writer, Tina Casalino), Carmel-By The-Sea feels unreal. Neat lines of shrubs border cartoonishly asymmetrical cottages; thick curtains of ivy run down their sides. A hub of shops slumbers on Ocean Avenue until mid-morning, when artists and owners open doors to tourists craving a California cottagecore getaway. Here you'll find an old-school stationary store (The Pleasure Of Writing) and a quaint music box company. Sneak into side streets for a treasure trove of fairytale homes designed by artist Hugh Comstock (here's where to find them).
New Hope, United States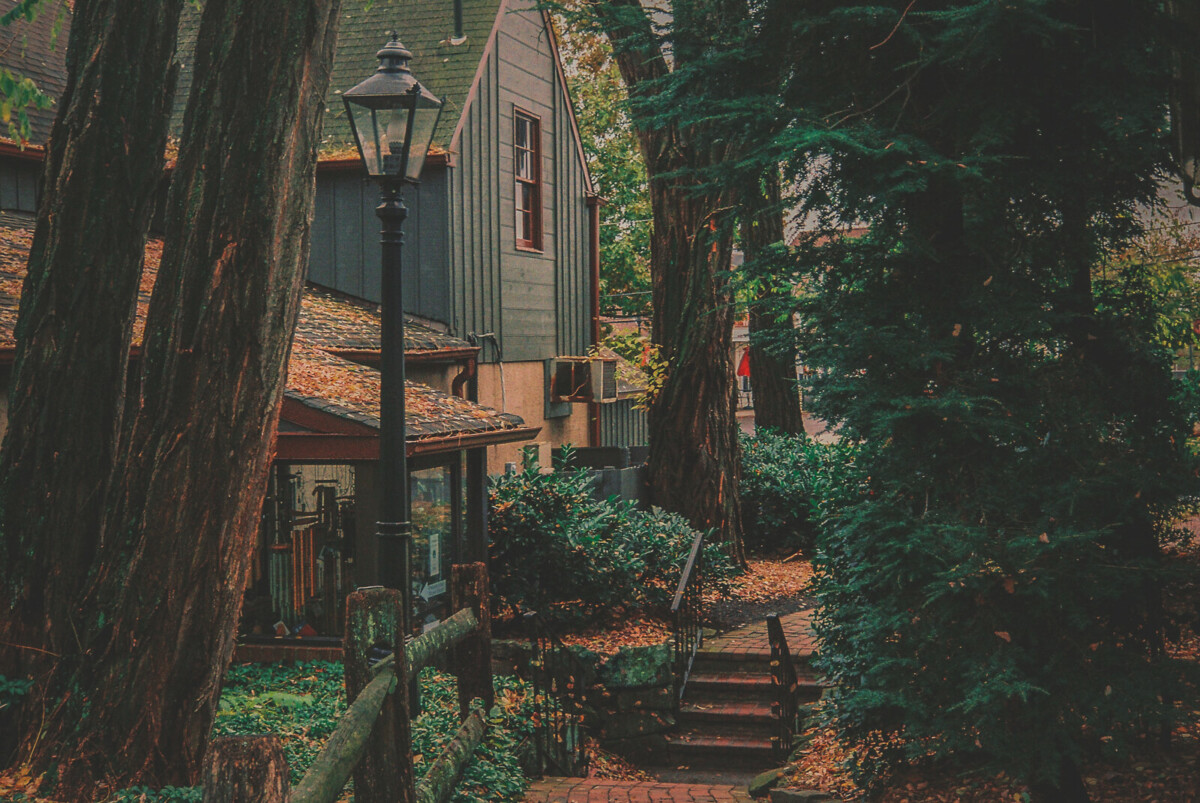 Known for its pick-your-own fruit orchard and 134-acre wildflower preserve (where babbling brooks run below bridges and sleek waterfalls add froths of white to gentle streams), New Hope is just one cottagecore town in rural Buck County. It's beautiful and quaint, with cozy bed & breakfasts that offer a quiet Newark and Philadelphia respite (New Hope is about an hour away from both). The drive from Philly is scenic; the city backdrop slowly pulls away and reveals big farms and soft green slopes. A few minutes from New Hope, in Lahaska, is Peddler's Village, a quirky complex landscaped with rich gardens and brick and stone pathways (think cottagecore meets Confessions Of A Shopaholic).
Leiper's Fork, United States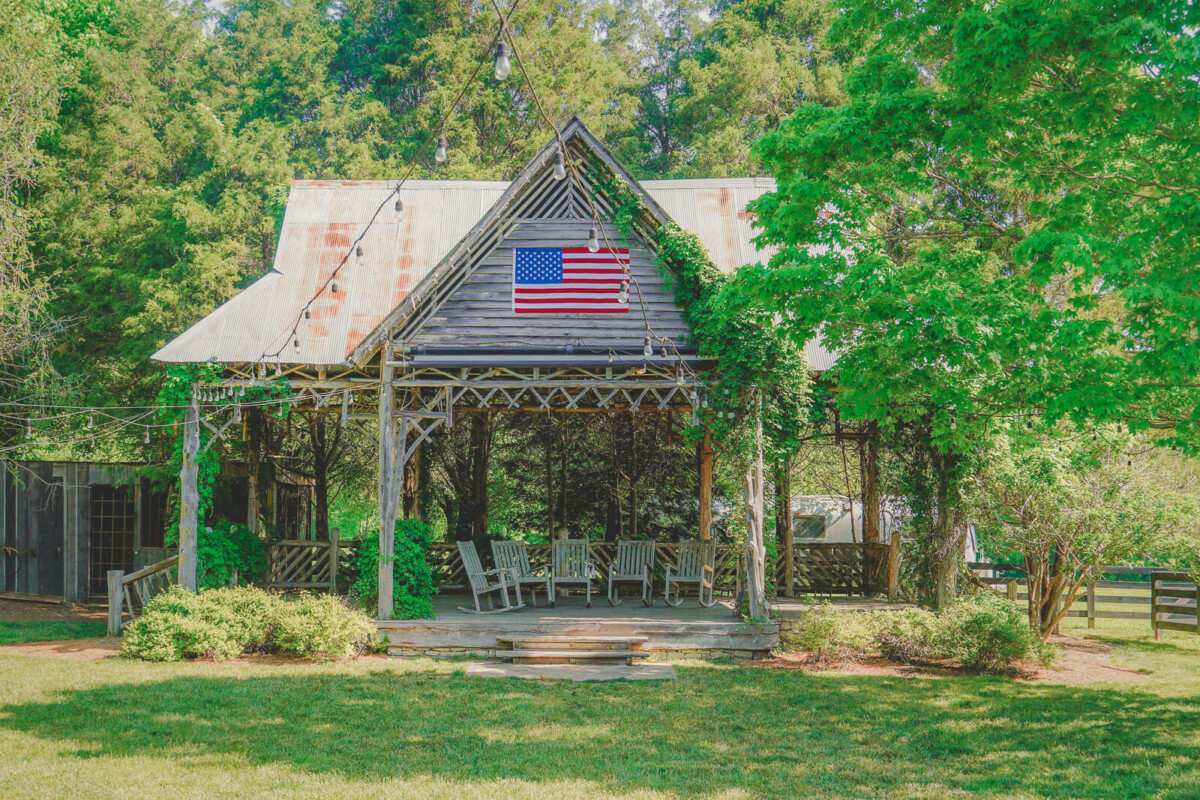 Leiper's Fork (population less than 700) has all the cottagecore charm of Middle Tennessee. Dark fences screen pear-colored pastures. Cows roam, dipping their heads into clipped grass. This little rural village forces you to slow down. The main street is small; only a handful of businesses land on the map (Fox & Locke, David Arms Gallery, Moo Country, Creekside Trading). Red Byrd is a favorite for hot coffee (get their Blackberry Latte). Next door is the cutest convenience store you ever did see.
Yufuin, Japan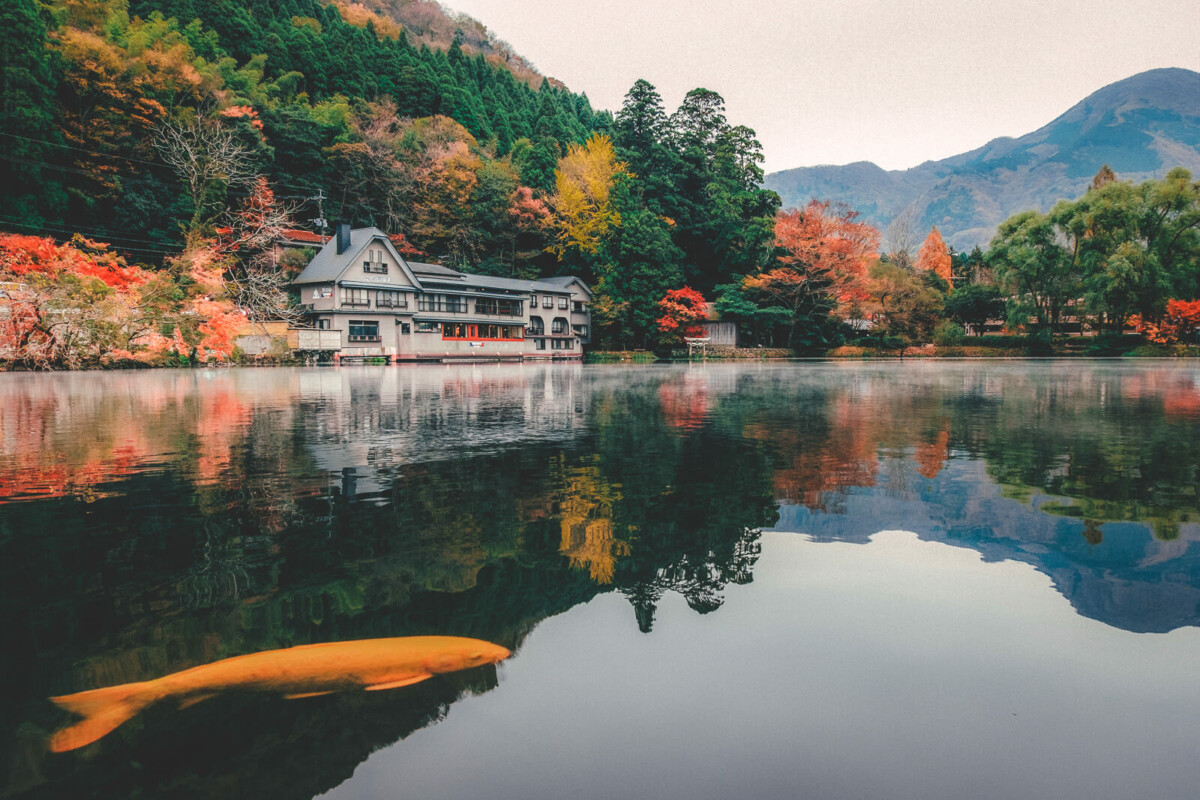 Yufuin – a Japanese hamlet rimmed by misty mountains and wildflowers so pink they look painted – is a fairytale come to life. It's a tourist town with all the kitschy cottagecore feels. Yufuin's Floral Village (where shops are small and squat) takes no time to see. The atmosphere blends the whimsy of Studio Ghibli movies and the nostalgia of English children's classics. Cute stores (like a Totoro shop!) are no strangers to this dreamy landscape (side note: here's our favorite Yufuin travel guide).
Litchfield County, United States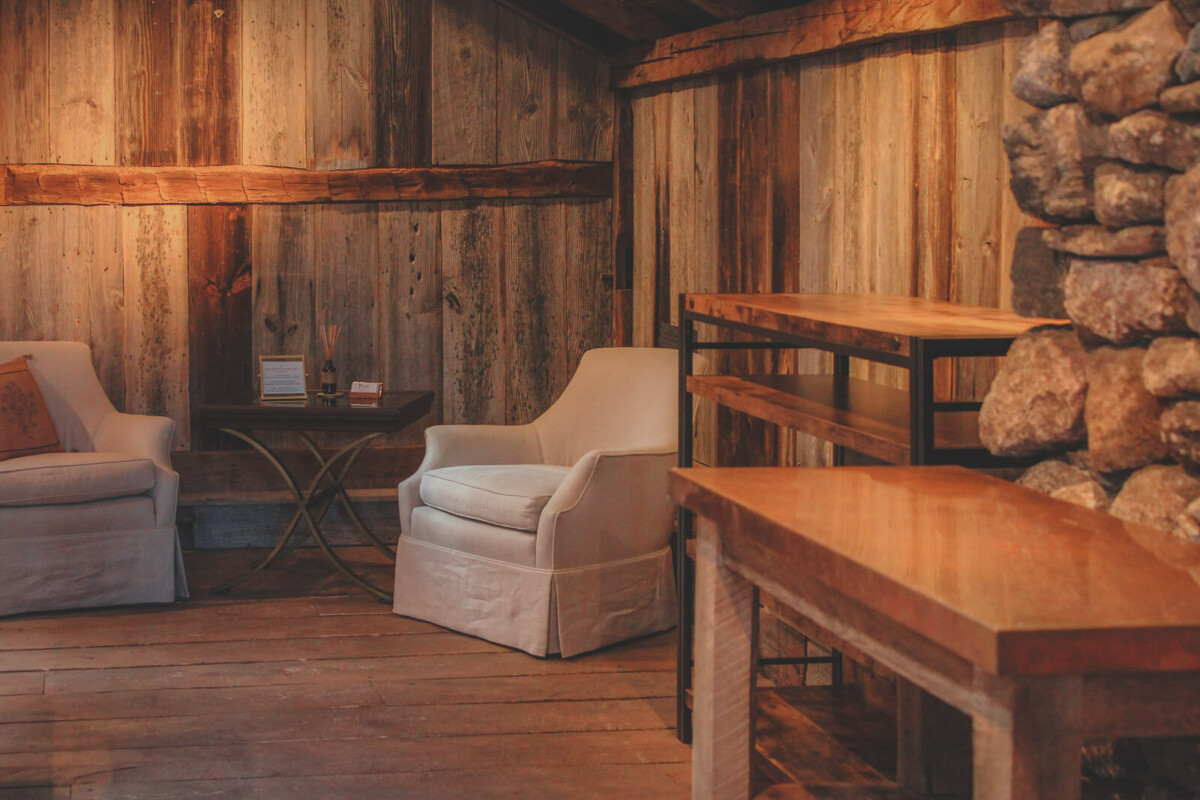 Litchfield County, Connecticut is one of the most underrated scenic areas in the United States. You'll feel like you've entered Stars Hollow (partially because this is the place that inspired Gilmore Girls) as you drive past the gazebo of New Milford and pop into Hickory Stick Bookshop in Washington Depot. You'll fall for the long hikes, the cozy small-town feels, the charming (ultra-chic) shops of New Preston, and the large quilt patterns brightening up rural homes. Big red barns and thin white steeples suggest a peaceful place, and the cottagecore towns of Litchfield County are just that.
Zhouzhuang, China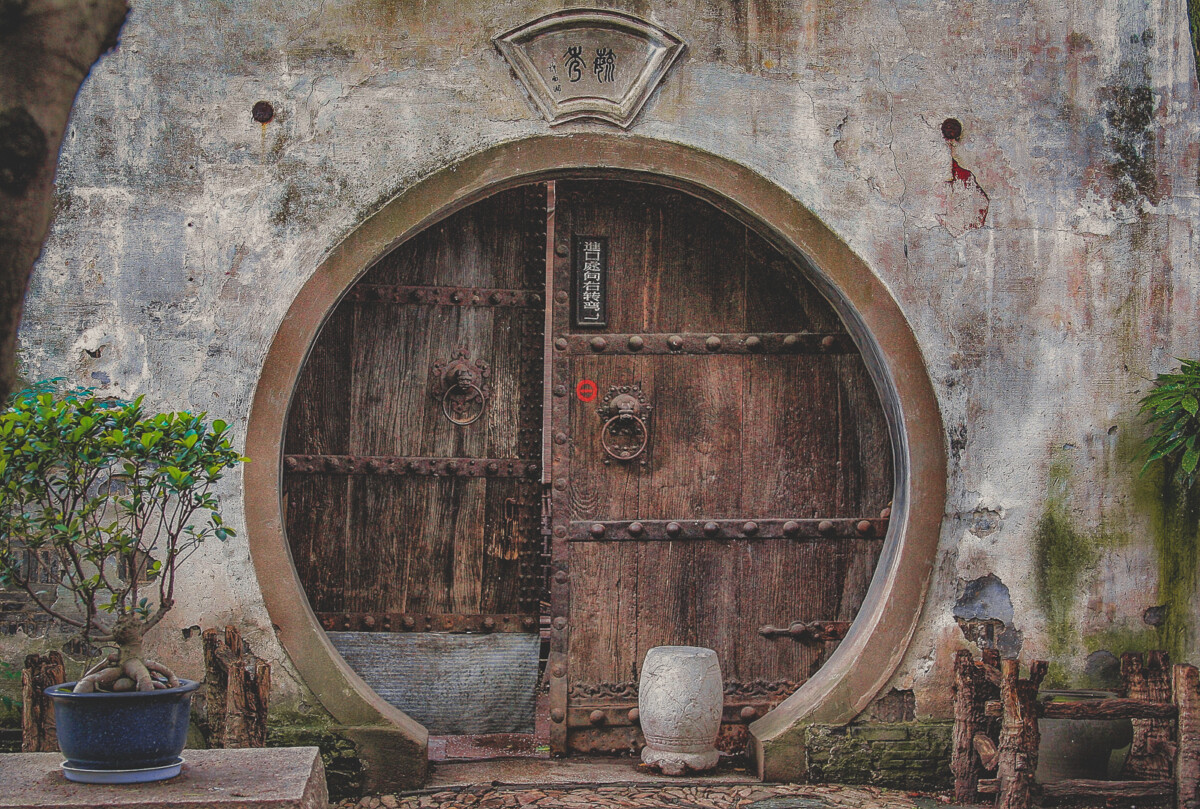 Willows drape tangled waterways like a canopy bed. Blue-tarped boats bob along canals. Shadows of homes deepen in the water. Red lanterns drip from overhangs. The air is swallowed by the scents of stewed pork and steamed dumplings and the sour bite of old inlets. Soft fish, fermented tofu, and crisp snacks spread across small stalls. A cluster of koi is cast like a sunset by a monastery's waters. Ancient arts like bamboo weaving and silk weaving nod to the past. This step back in time (to the Qing and Ming dynasties) makes the ancient village of Zhouzhuang one of the most cottagecore towns in China.
Salento, Colombia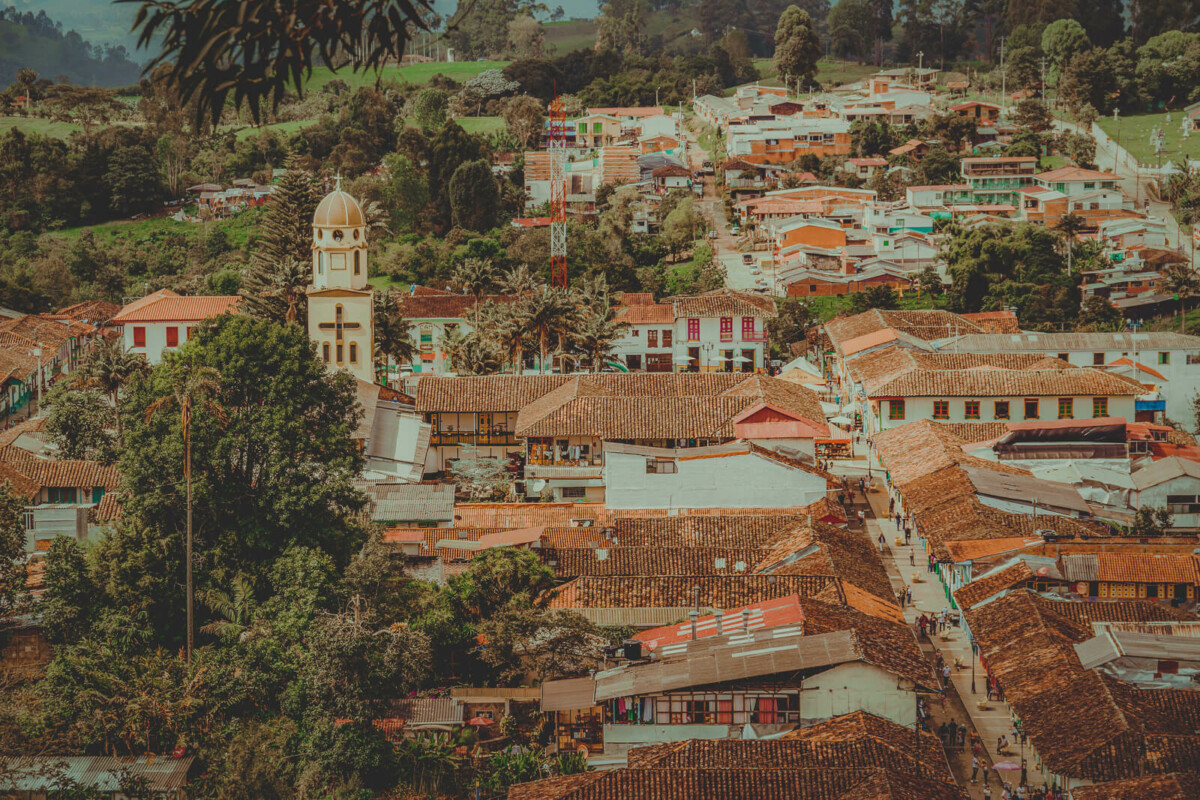 Beautiful Salento, with its lush valleys and spindly wax palms, should be on every cottagecore lover's radar. The citrusy, sweet scent of coffee plants perfumes angled fields. Quaint cafes and trout-specialty restaurants stipple the town. You can ride through the paradisiacal landscape on horseback or take it in via hike. This is your time to feel relaxed and adventurous (a rare interplay of emotions).
Cavendish, Canada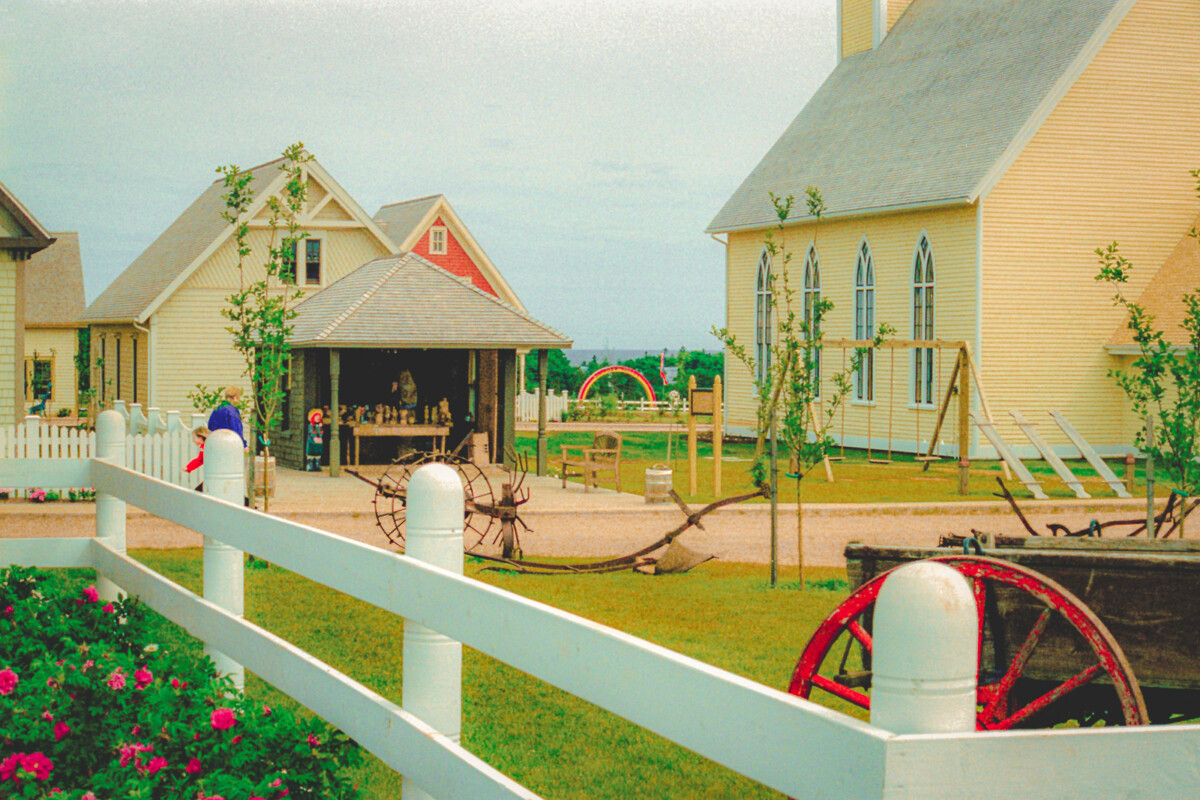 One of the most compelling cottagecore towns to visit for Anne Shirley fans is Prince Edward Island's Cavendish. Green Gables Heritage Place (the cozy clapboard home that inspired Anne Of Green Gables) lies here. Although Cavendish today isn't the romantic rural dream Lucy Maud Montgomery describes in her book, it's still all charm with beachy holiday cottages and an easygoing proximity to Prince Edward Island National Park (where camping will place you under the stars). Pack raspberry cordial for two (recipe here) and prepare for a cozy Canadian getaway.
Rhinebeck, United States
The Rural Diaries is one of our favorite cottagecore books, so unsurprisingly, Rhinebeck is on our list of cottagecore towns. Climb one of the tallest fire towers in Hudson Valley for a sweeping view of fields bound by thick trees and a bright blue river. On sunny days, this panoramic landscape falls below a sweeping sky, where clouds ring the Catskill Mountains. Back in town, you'll find local businesses kept alive, like Samuel's Sweet Shop and Oblong Books.
Geithoorn, Netherlands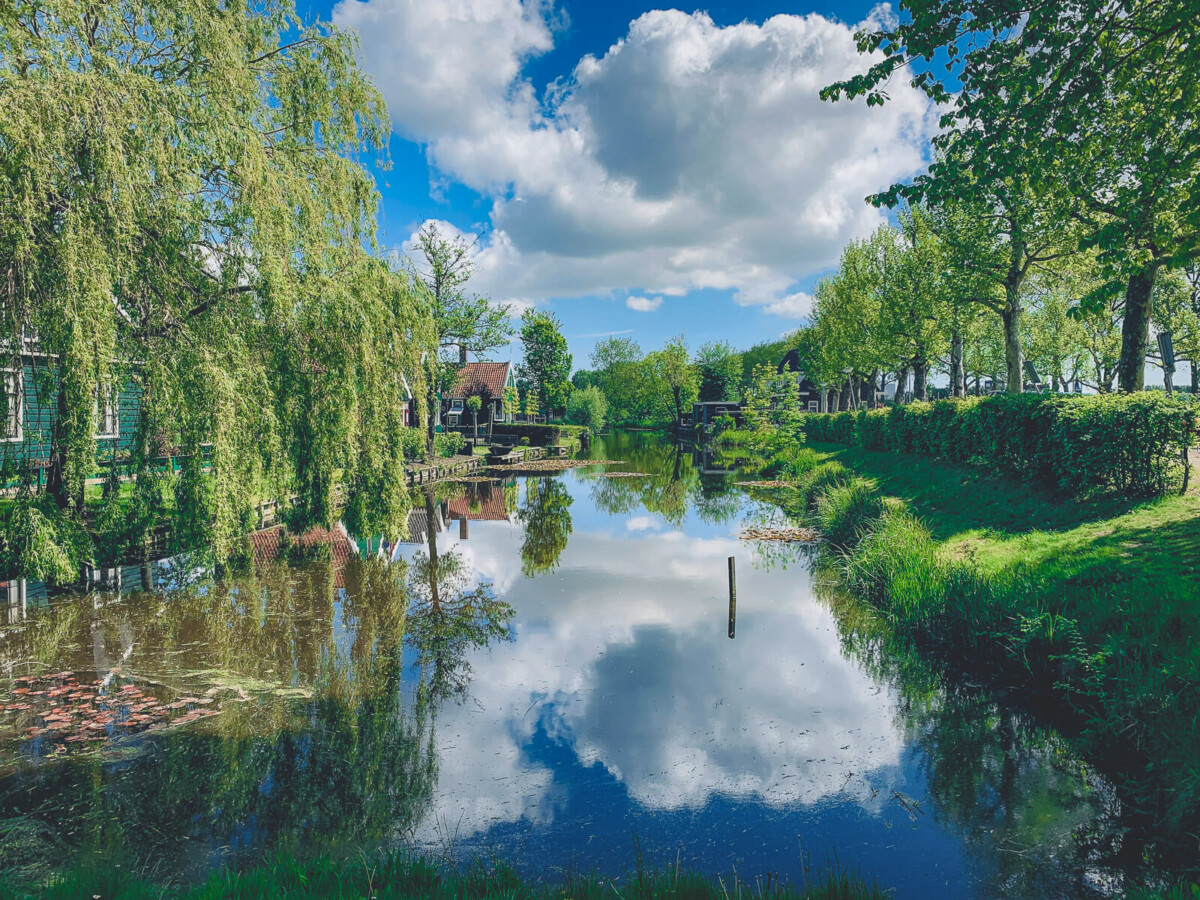 Geithoorn is everything you'd hope to find in a cottagecore town. 18th-century thatched roofs slope above shuttered windows. Hydrangea bushes border cool waters, growing cotton candy swirls of pink blooms. Fences are forgotten, swapped for a bulk of boxy hedges. Lawns are Goldilocks' trimmed. Vehicles do not exist in the world of Geithoorn. Boats do; they ripple hand-dug canals, weaving tourists through sights. Although its walking paths ramble along the Dutch countryside, few visitors tour Geithoorn by foot (take advantage of that).
Colmar, France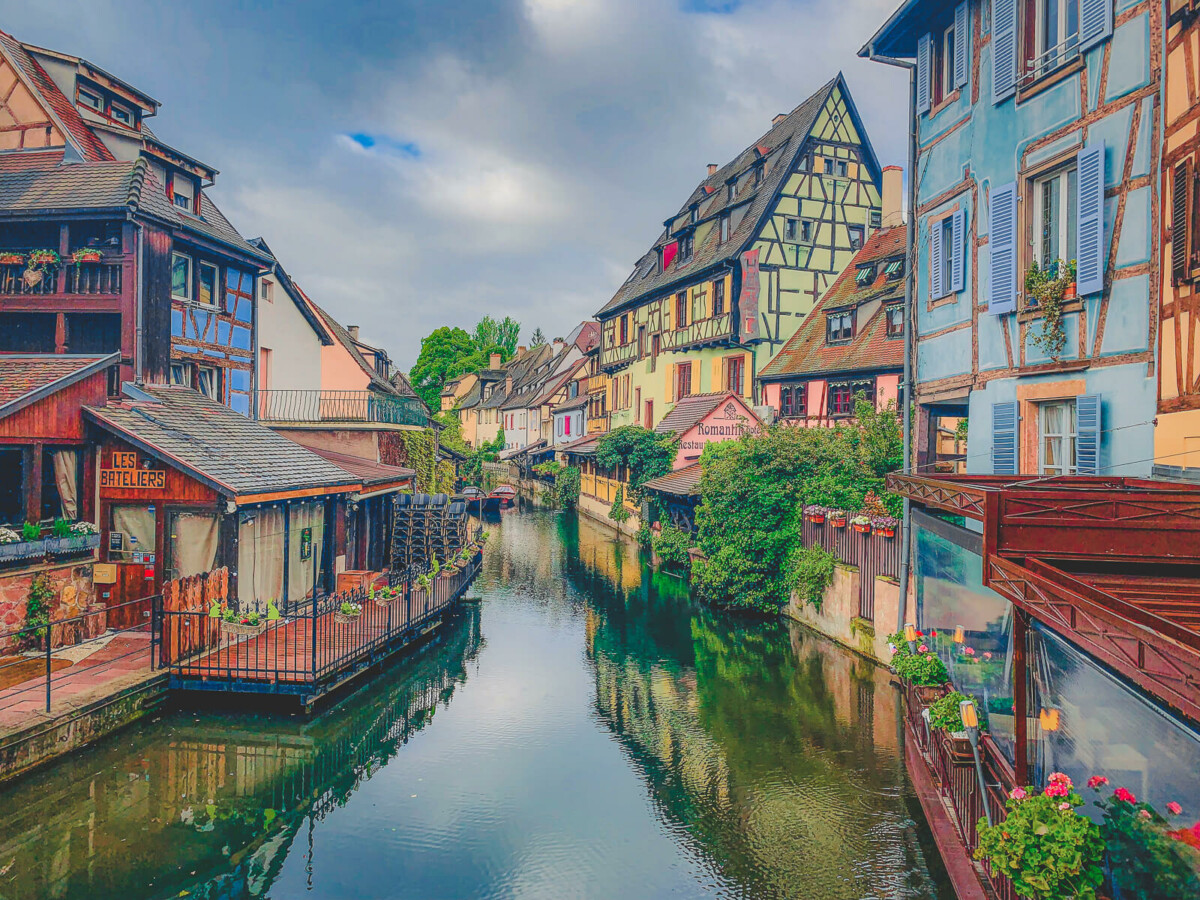 Though Colmar is a city with a sizeable population, it has the charms of a small town. Candy-colored timber-framed homes curve along the canals of La Petite Venise. Postcard-pretty alleyways are tucked past cobblestone streets. You can see the city in just one day (here's how) though you'll want more time. Extend your itinerary. Slow it down. Use Colmar as a starting point to explore all the gorgeous cottagecore towns along Alsace's wine route (Andlau, Eguisheim, and Ribeauville).