I want to write a page for every road trip I take (my Dallas to Austin road trip being no exception) – one page about the final destination, hand-written in big looped font.
Every inch has to be covered in words. When the white is washed over in black, I'll rip it out of my notebook, paint over it in one bold solid color, crumple it, and toss it into a jar.
It's not art but the idea feels like it.
I love the concept of a free-flowing symbol of my travels. I want the jar to remind me of where I've been but also remind me that the journey matters not the destination.
So today, instead of sharing with you a giant list of things to do in Austin, I want us to sit back, relax, and enjoy the drive.
This is the story of our Dallas to Austin road trip.
Stop 1: Do Some Morning Yoga At White Rock Lake In Dallas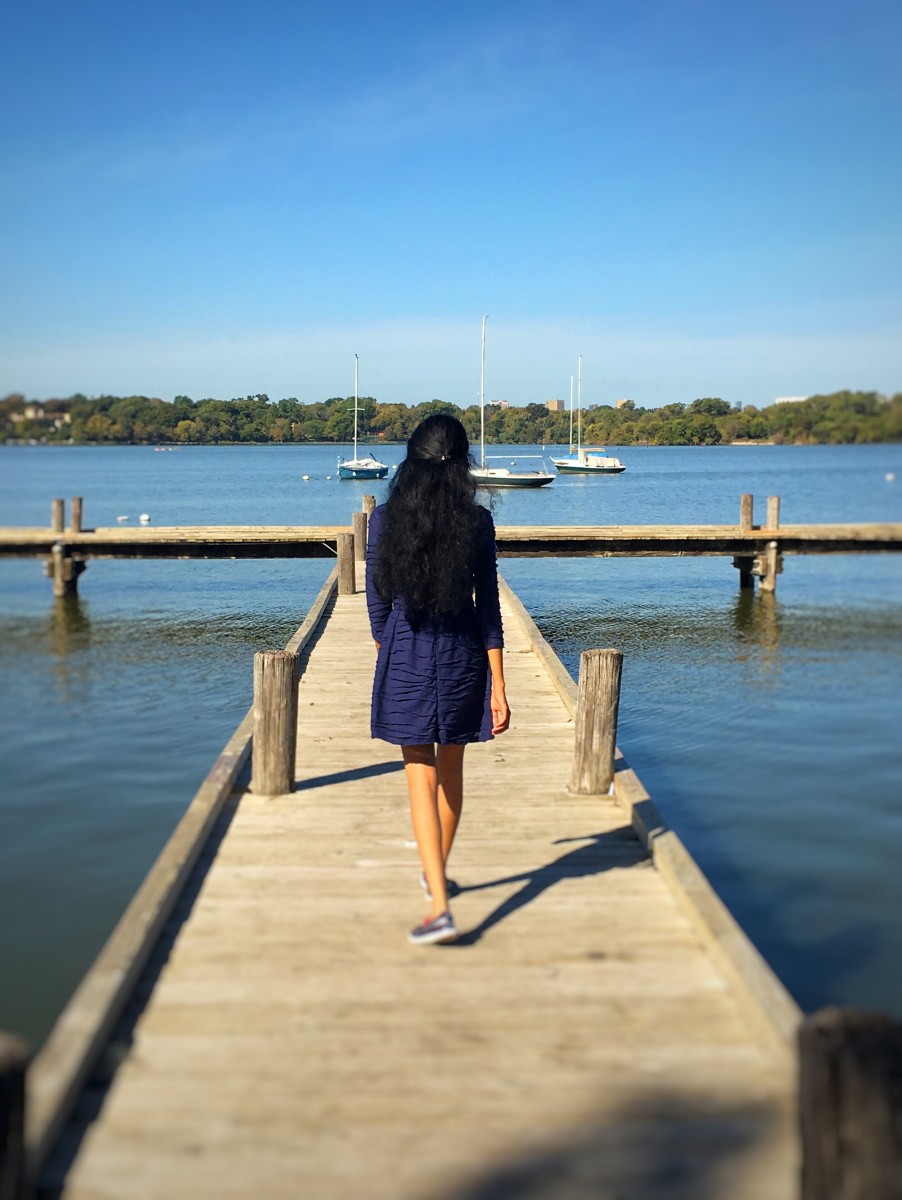 "We're going to start with a cow," the woman says. Her voice isn't a whisper yet drips smoothly and softly. "Clear your thoughts. Let your stomach drop."
I glance at her figure. She is tall and thin. Her long hair is tied back into a tight pony, loose strands of blonde locks pushed away by a thick black band.
She holds her breath, folding into a child's pose in front of a beach backdrop. Her hands, dusted with sand, are placed firmly on the mat as she tilts her head towards the waves lapping against the beachside.
Right now, we're at White Rock Lake, heads against our yoga mats, eyes closed, feet straight out, resting in my favorite pose – sleep pose.
Ahem, corpse pose.
The wind hums a lullaby. Birds croon from the treetops. The water in the reservoir doesn't stir.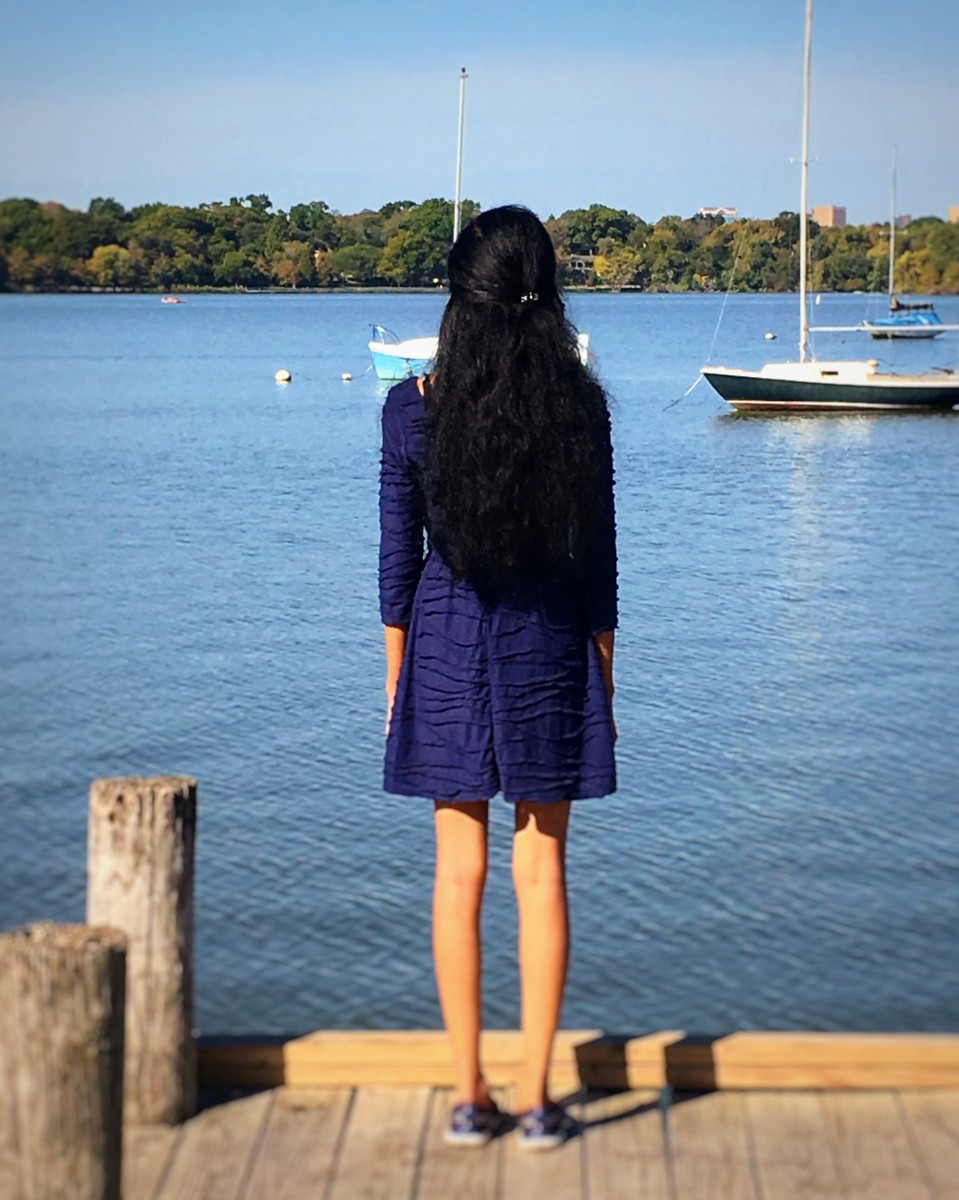 White Rock Lake, a thousand-acre expanse of water and greenery in Dallas, is a popular spot for mid-morning hiking and biking.
I shut my phone, muting the woman from the video.
Silence.
Dawn has yet to crack so we're alone in the park.
In the quiet, we listen to our breaths as we inhale slowly and deliberately.
"Hey, Anshula," you whisper as I stagger upwards. "It's 6:45. We should probably head out."
I rub my eyes, still half-asleep. "You sure?"
You nod. "Austin is a bit of a drive," you say as you steer me towards the car.
I stifle a yawn and open the trunk. Our Dallas to Austin road trip packing list is minimal (but that's the beauty of it):
Athletic gear. Check.
Water. Check.
Bullet journal. Check.
More water. Check.
"Are you ready?" you ask. "Do you have everything?"
Absolutely. Let's go.
Stop 2: Grab Breakfast At Fuel City Tacos
Breakfast is at a gas station – Fuel City. Known by Dallas locals as the "drunk stop", Fuel City Tacos is famous for serving college students attempting to sober up on their way back to campus after a night of drinking and partying.
Naturally, the gas station's reputation doesn't draw the best crowd (of course, the sketchy area it is in doesn't help).
I'll be honest, I was a little scared of trying their tacos.
The location is a greasy, hole-in-the wall, cash-only stand. The tacos are skin and bones with a heap of green sauce.
And you know what – they are, kind of, okay. The light style of Fuel City might be a turn-off to some but as I order more and more, the taste grows on me.
I'm two steps away from boarding the hype train.
Besides, Fuel City is a good breakfast stop if you're prepping for a 200 mile drive from Dallas to Austin.
Travel Tip: Order the Al Pastor. Squeeze the lime slices all over the meat. Ask for extra green sauce and say go-light on the onions.
Stop 3: Take A Quick Tour Of Waco, Texas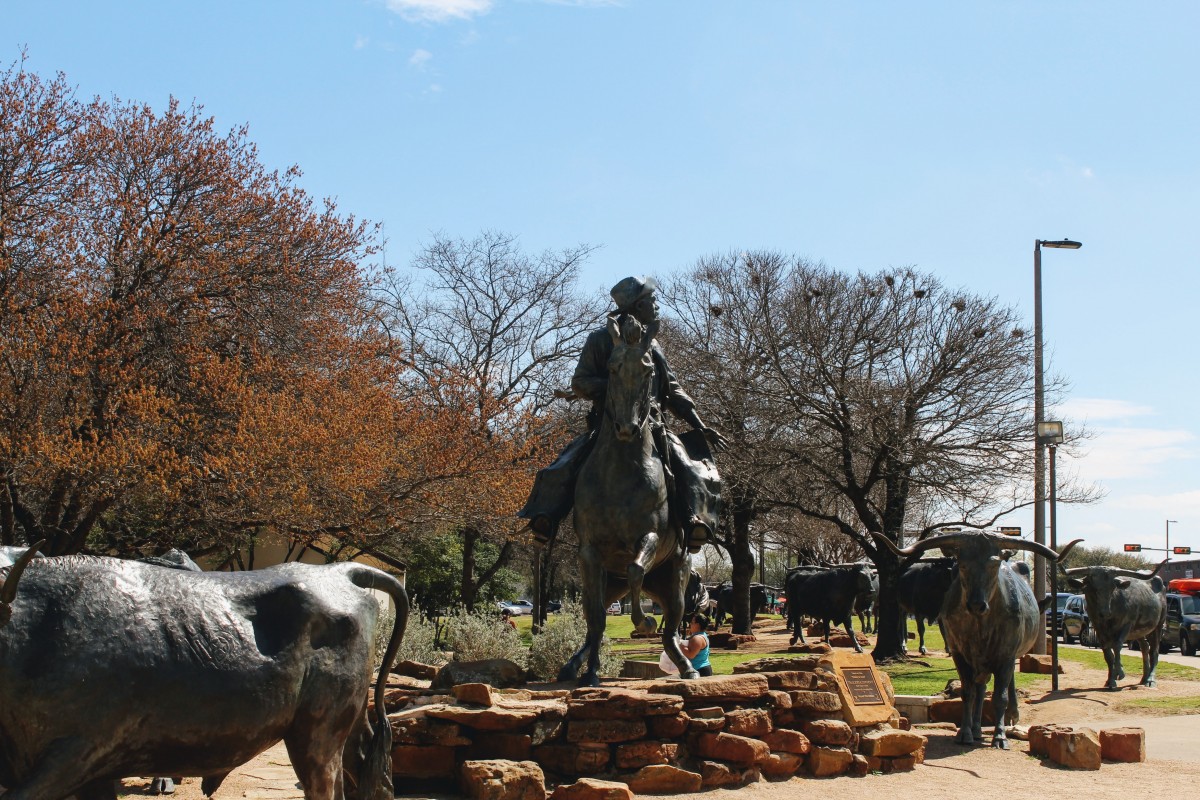 Austin is roughly a three hour drive from Dallas and the mid-way point between Austin and Dallas is Waco.
I actually like Waco. Is that weird? Am I not Texan enough?
"Yes, Anshula," you chortle. "You're a unique level of weird."
Most Texans have this general perception that Waco is a vast expanse of nothing, but in reality, Waco is a thick broth, boiling in big city and spiced with small town.
Visit Magnolia Market, then stroll through some other Fixer Upper locations before heading back onto the road.
Stop 4: Grab All Your Picnic Snacks At Buc-ee's
"Anshula, are you okay?" you say, patting my shoulder. "I think you're hyperventilating a little."
Yeah, I'm fine. I was just rambling about Buc-ee's because like any good, little Texan, I'm obsessed with this mega convenience store.
Buc-ee's is a must on any Texas road trip. We stop for gas and a quick restroom break (I would sing praises to the cleanliness of their restrooms but you might think I'm nuts).
In the maze of t-shirts, country furniture, unfairly cute stuffed animals, dog merch, candies, sodas, and foods, we find a bag of Beaver Nuggets to take on the road.
Sugary. Crunchy. Addictive. Beaver Nuggets are the perfect Buc-ee's treats to nibble on during the last stretch of our Dallas to Austin road trip.
Stop 5: Arrive At Austin & Enjoy The Night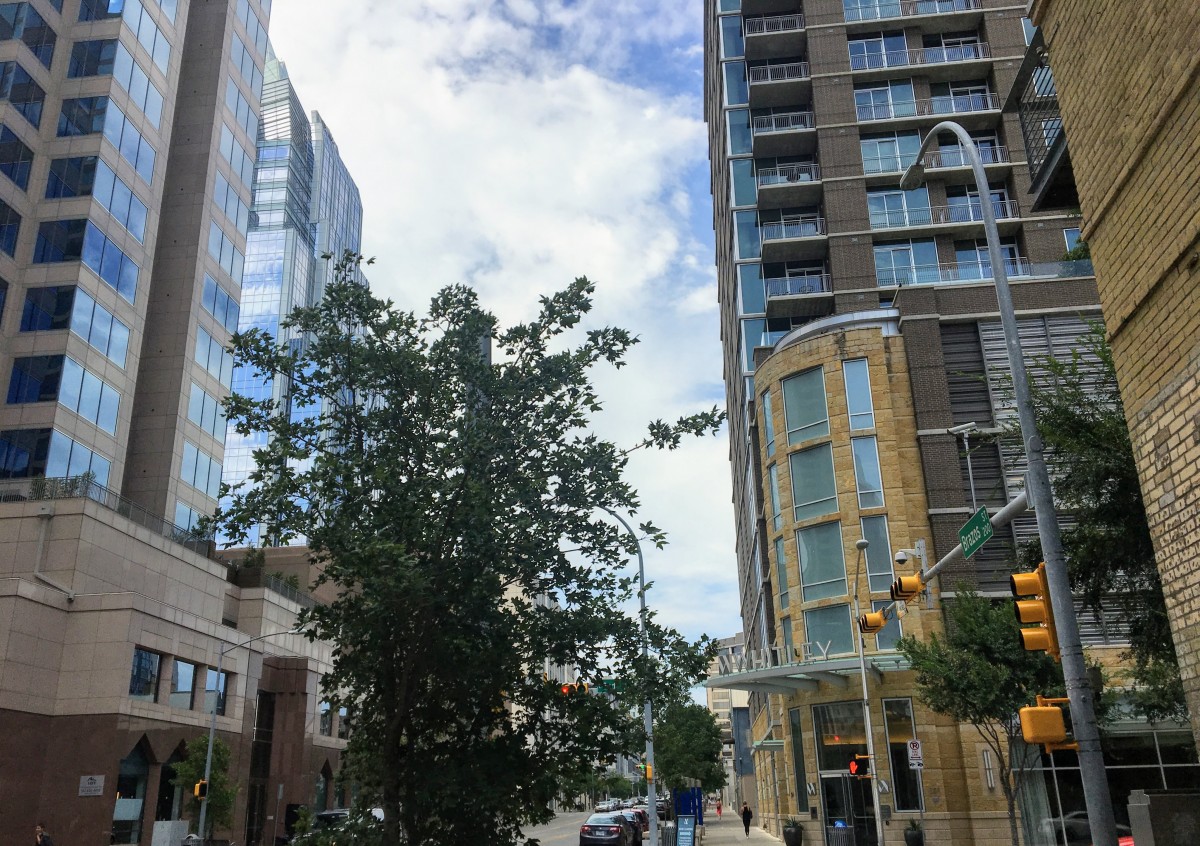 After five long hours on-and-off the road, we've finally arrived in Austin. Our small suburban vehicle has now blended in with the other cars trying to find parking along South Congress Avenue.
We're ready to hit some boutique stores, sip coffee casually in an oh-so Instagrammable cafe, and of course (the part I'm most excited about for tonight), crash in a hotel with a funky, hipster vibe (this is Austin, after all).
Now, if you excuse me, I need to shamelessly find 50 tacos to dine on.
Bonus List Of 3 More Dallas To Austin Road Trip Stops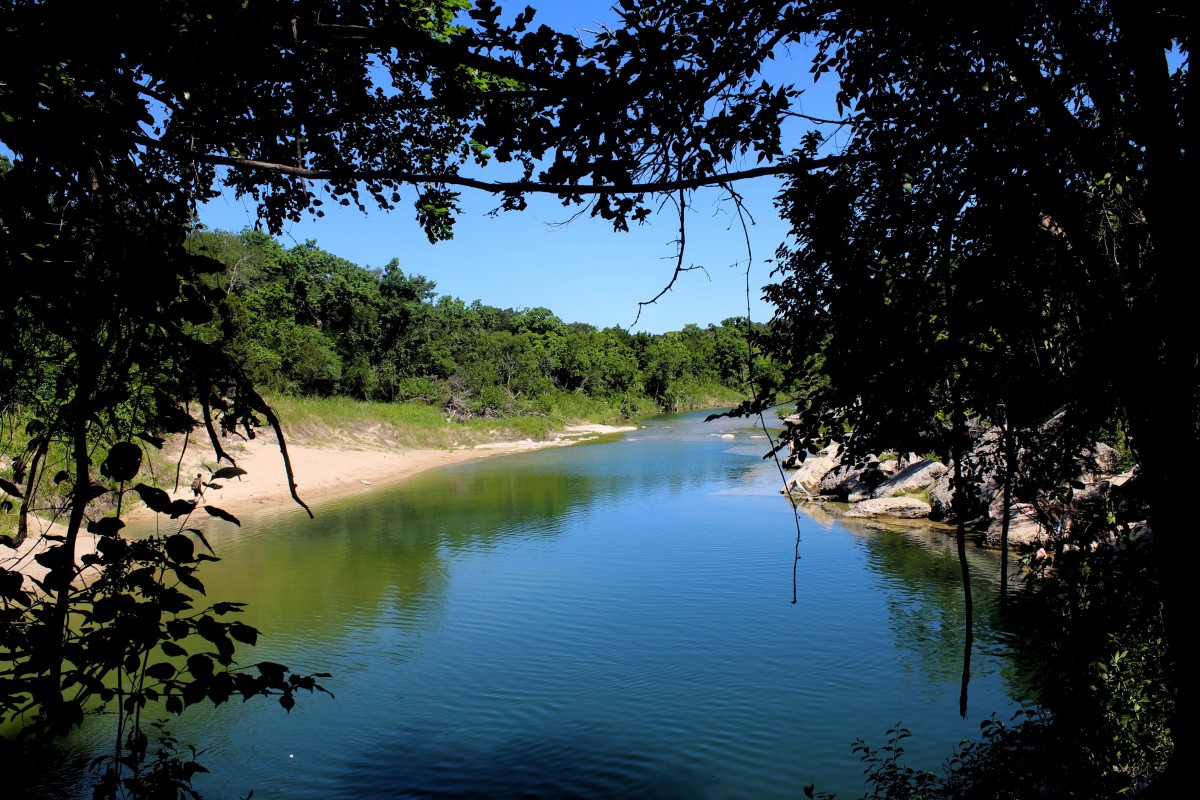 If you want to make your drive last a little longer, here are three more Dallas to Austin road trip stops that I love visiting and re-visiting:
Glen Rose: A scenic detour, Glen Rose is a small town with a big name. Famous for prehistoric prints, Glen Rose is a must for every Jurassic Park fan willing to go on a Dinosaur Valley State Park hiking adventure. Walk along one of the shorter trails. Sink your toes into the Paluxy River. Then head back out onto the road.
Little Czech Bakery: Every donut shop in Texas sells kolaches, but West, Texas is home to the legend – Little Czech Bakery. A mom-and-pop shop that is now a tourist destination, the Little Czech Bakery is worth the hype and more. Meat-lovers, grab a few klobasneks to-go. Who doesn't love warm, sausage-heavy Eastern European pastries?
Slovacek West: Buc-ee's with a sprinkle of Czech influence? Yes, please. Slovacek West is a one-stop filler-er-up and foodie paradise. You can never go wrong with their cream cheese kolaches. Seriously. Slovacek draws huge crowds for a reason. Also, if you have a dog (or a just in a mood for some dog-watching – me), there is a dog park. I love that the owners understand that dogs need pit-stops too!
Did you enjoy this post? Have you ever taken a Dallas to Austin road trip? Have you ever been to Dallas or Austin? Let me know in the comments below! As always, I love hearing from you.