dark academia cities
In some cities, you search hard for scraps of dark academia. You seek out old, oak-shelved stores and moth-matted museums. You try to find slivers and cracks of gray stone and dark hills and scarred arches. You hunt for tweed-toned cafes and the soft, melodic ache of piano music. You find beauty in crisp, autumn evenings and long candle-lit nights.
In some cities, dark academia doesn't need to be sought after. It snakes into your life – not by chance, not by choice, but by demand. In some cities, weathered art and ancient tongues eddy every skulking shadow, darkened door, and atramentous alley. If you walk in these cities long enough, you'll see cloaked secrets slowly come undone.
Edinburgh, Scotland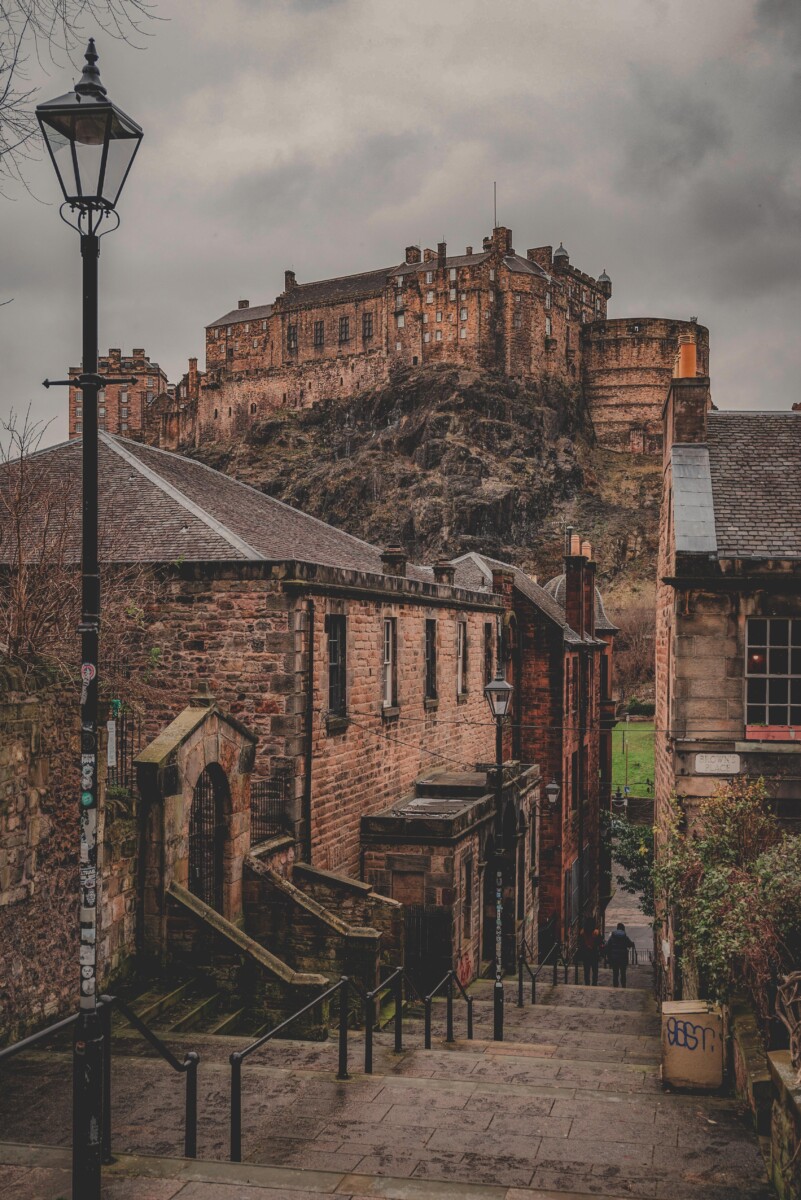 Edinburgh is one such city. It's dramatically dark academia: old, regal, spellbinding. It is a city of dark roofs and dark stone, tight streets and tight stairways, hidden corners and hidden passageways. Alexander McCall Smith once described it in The Sunday Philosophy Club as "a townscape raised in the teeth of cold winds from the east; a city of winding cobbled streets and haughty pillars; a city of dark nights and candlelight, and intellect." Edinburgh is exactly that.
And on days when clouds ashen and grounds dampen, Edinburgh takes on a more theatrical shape and form and life. On these cool-winded, sullen eves, dark academics can truly delight in the intimacy of the Writer's Museum, the feverish fantasy that is Cockburn Street, and the dank, unsettling air of Blair Street's Vaults.
Trondheim, Norway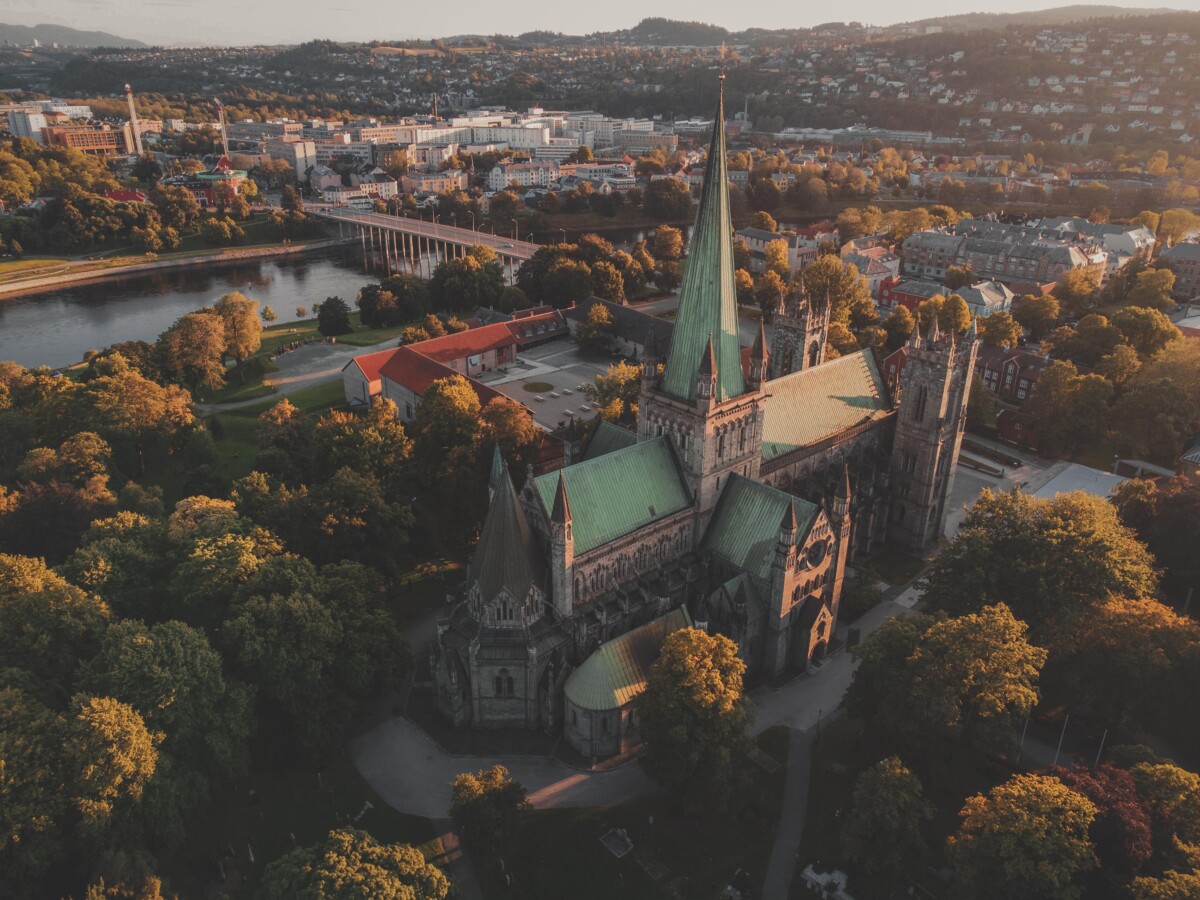 Like many places in Norway, darkness slips quickly and quietly into Trondheim, a city with two dark academia sides, each one scarfed around the other. There's the deeply medieval side: a sombre, gray atmosphere that curls around soapstone-walled Nidaros Cathedral and relic-piled Archbishop's Palace. There's also the student side: a bustling, hurried scene set by the Norwegian University Of Science And Technology. Trondheim is home to over 40,000 students. It is an old city of young people, a city that hasn't stiffened but relaxed with age.
Travel Tip: If you love libraries, hit up Antikvariatet, a cozy bar fenced in by cracked and packed spines of books.
Tbilisi, Georgia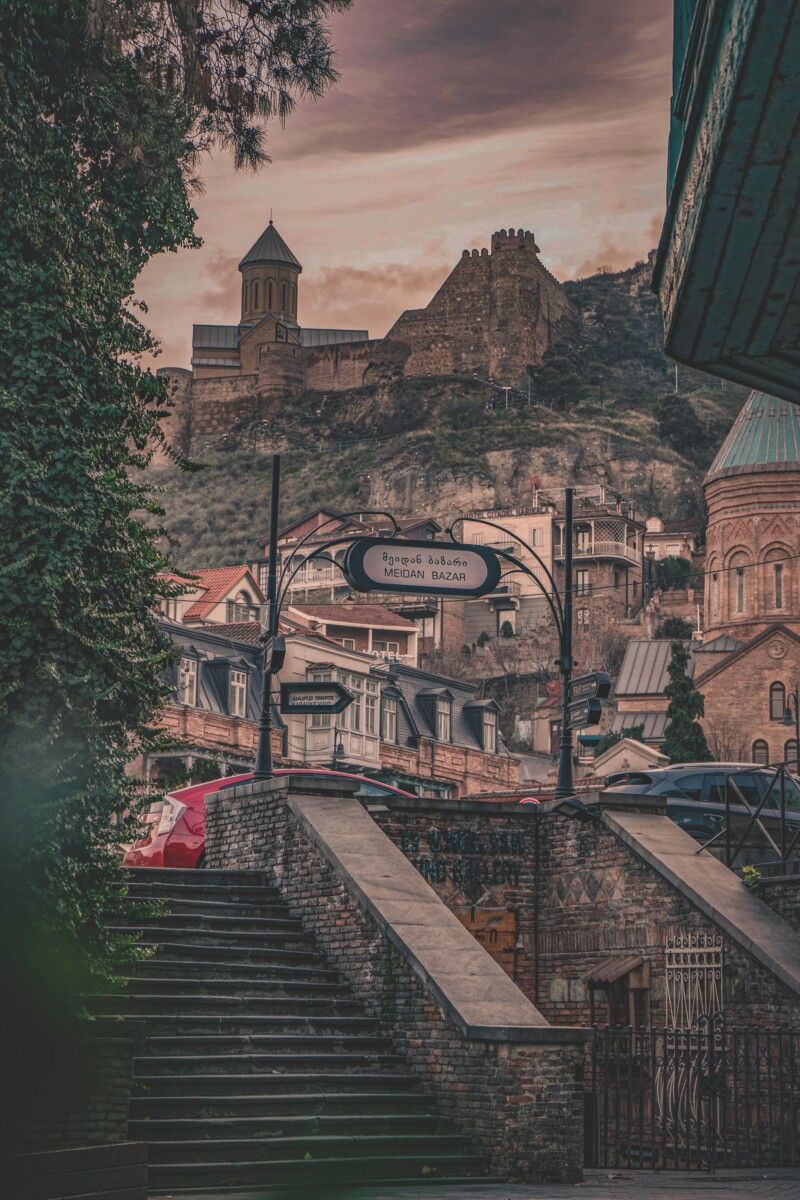 When I started compiling this list of dark academia cities, I knew I had to include Tbilisi. After all, Georgian is one of the most beautiful ancient languages that still exists today. Like Greek and Latin, Georgian is compromised of its own independent alphabet that's pushed through millennia. And when it's spoken, you'll feel like you're free-falling into a different time and place. You'll hear a unique, almost guttural sound threading through words and phrases. Georgian is pure and true to its roots. And Tbilisi, a city thick with Georgian voices, is a creative force to be reckoned with. It is a land of art groups and art galleries and art museums. It is a land of mixed architecture: Renaissance, Baroque, Moorish, Neo-Gothic, Classical, Modern. It is a land that is endlessly fascinating and utterly dark academia under sweeping twilight skies.
New Haven, United States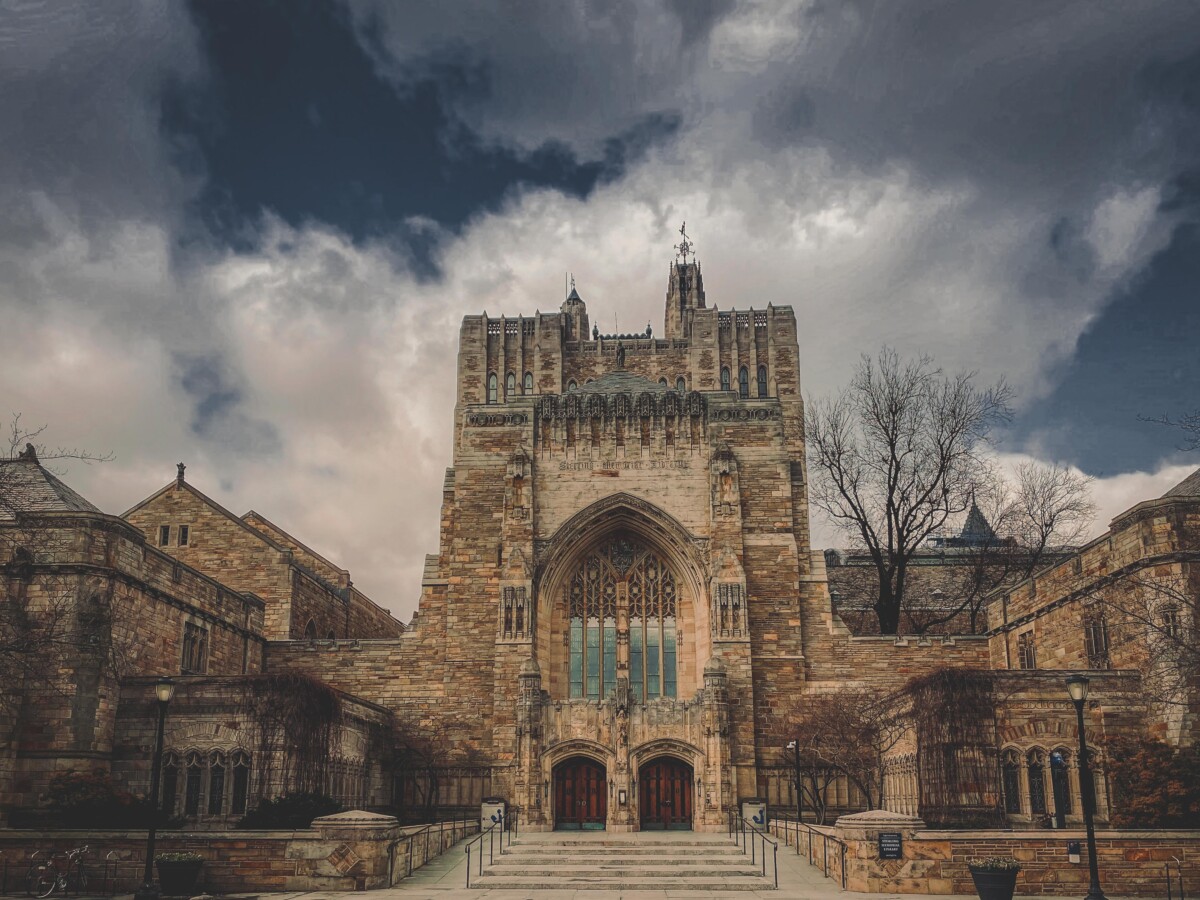 New Haven is a small, compact city that clings to its past and digs into its present. It's a town of avenued graveyards and real-life secret societies and yellowed jars of brains (yes, really). It's home to Beinecke, a skeletal box of a library.
New Haven is a dark academia puzzle; the main picture of Yale is deliciously grim and glum, and the rest of the city spits out notes of old money wherever it can. Leigh Bardugo describes New Haven best in Ninth House: "Once you were off-campus, New Haven lost its pretensions in fits and starts – dollar stores and grimy sports bars shared space with gourmet markets and sleek coffee spots; cheap nail salons and cell-phone hubs sat next to upscale noodle shops and boutiques selling small, useless soaps. It left Alex uneasy, as if the city's identity kept shifting in front of her."
P.S. If you're looking to check out the locations from Ninth House yourself, Jennifer Ta from The JD Chronicles shares her Ninth House-rooted literary adventures in New Haven here.
Sydney, Australia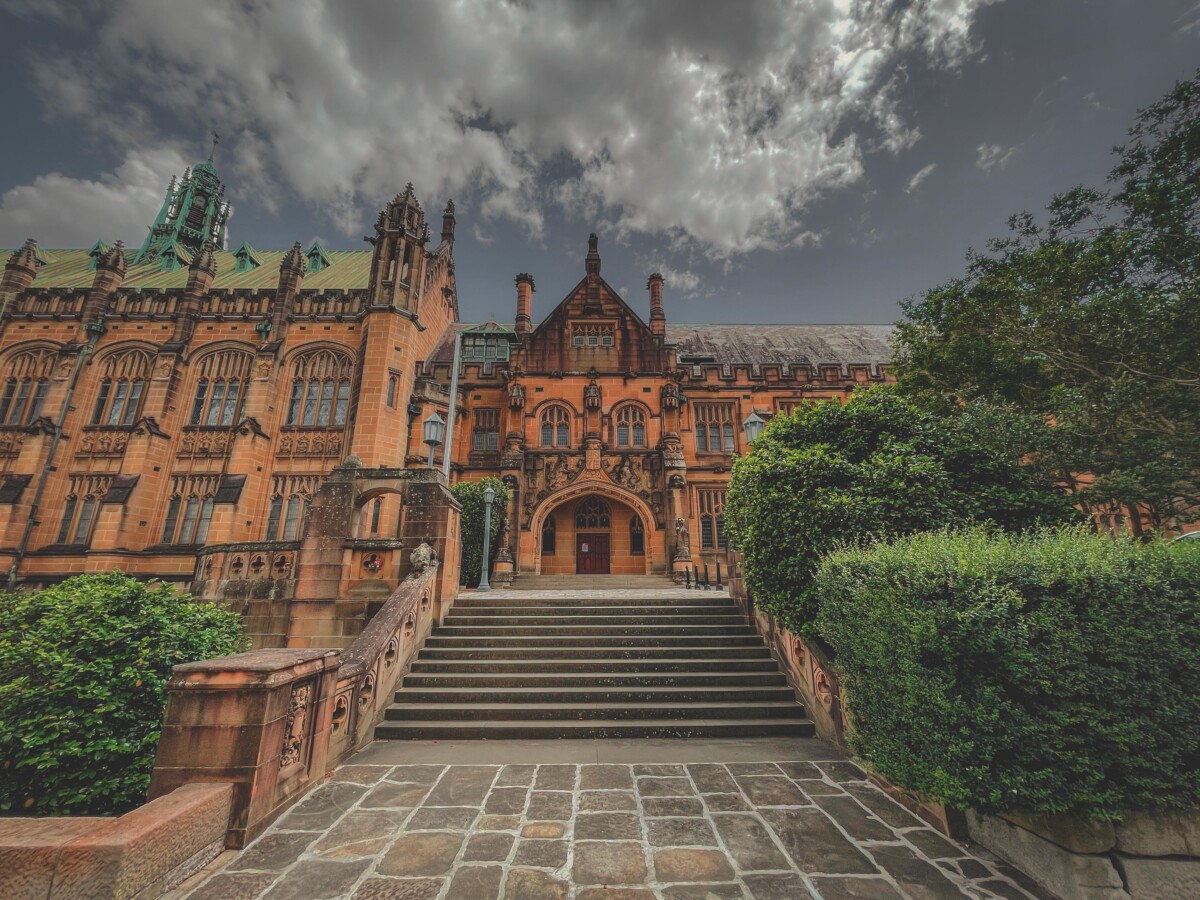 At first glance, Sydney might seem too sun and sand for dark academia. But even on clear sky days, Sydney puts culture first. As you pass by the iconic white capped sails of Sydney Opera House, the Hogwarts-esque magic of The University Of Sydney, the colossal and classical Art Gallery Of New South Wales, and the stream of cages suspended like chandeliers above Angel Place, you'll feel like you're in an overwhelmingly dark academia paradise.
Évora, Portugal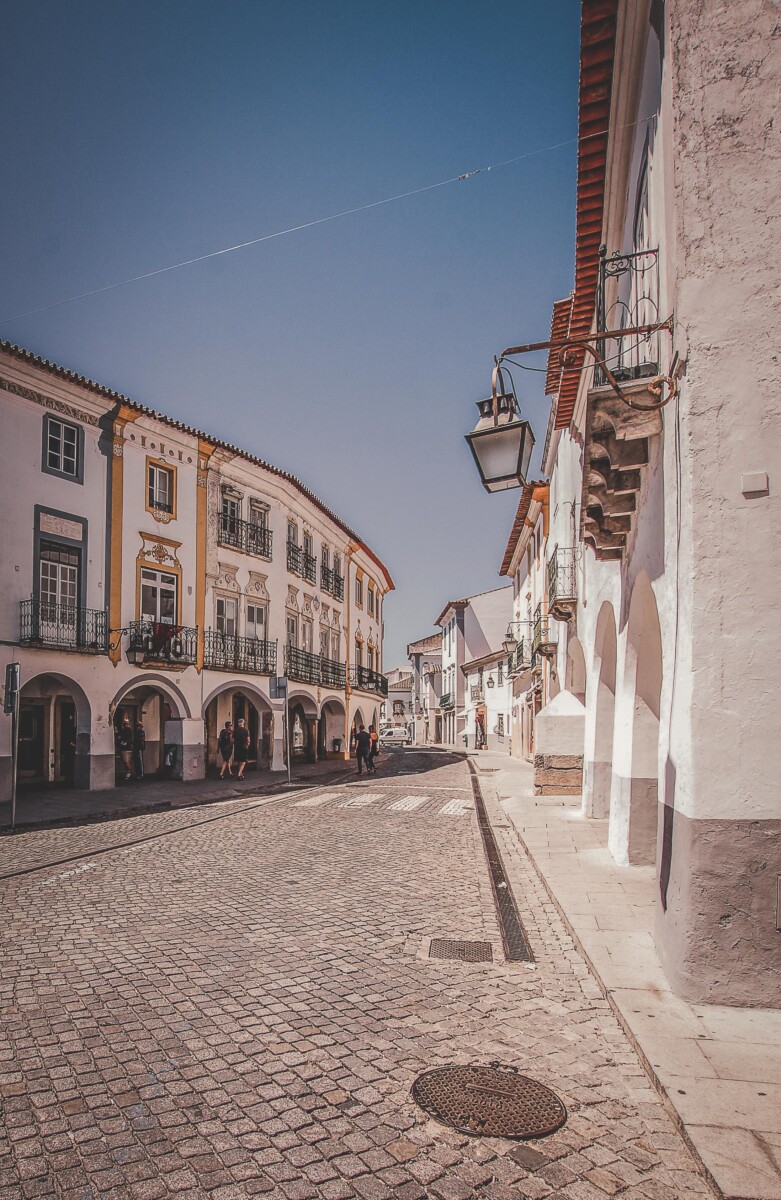 Évora flips the dark academia palette inside out. Inky blacks are swapped for bony whites; stormy Victorian blues are traded for murky marbles. The streets are a trodden mix of subdued, sooty grays. Évora sucks in old air; the entire town is a living, breathing museum. Within the city's borders, you'll find ruins and gargoyles, medieval walls and cracked pillars, raised altars and sunken rooms. And perhaps, most dark academia of all, is Capella Dos Ossos, an eerie chapel of bones.
Cairo, Egypt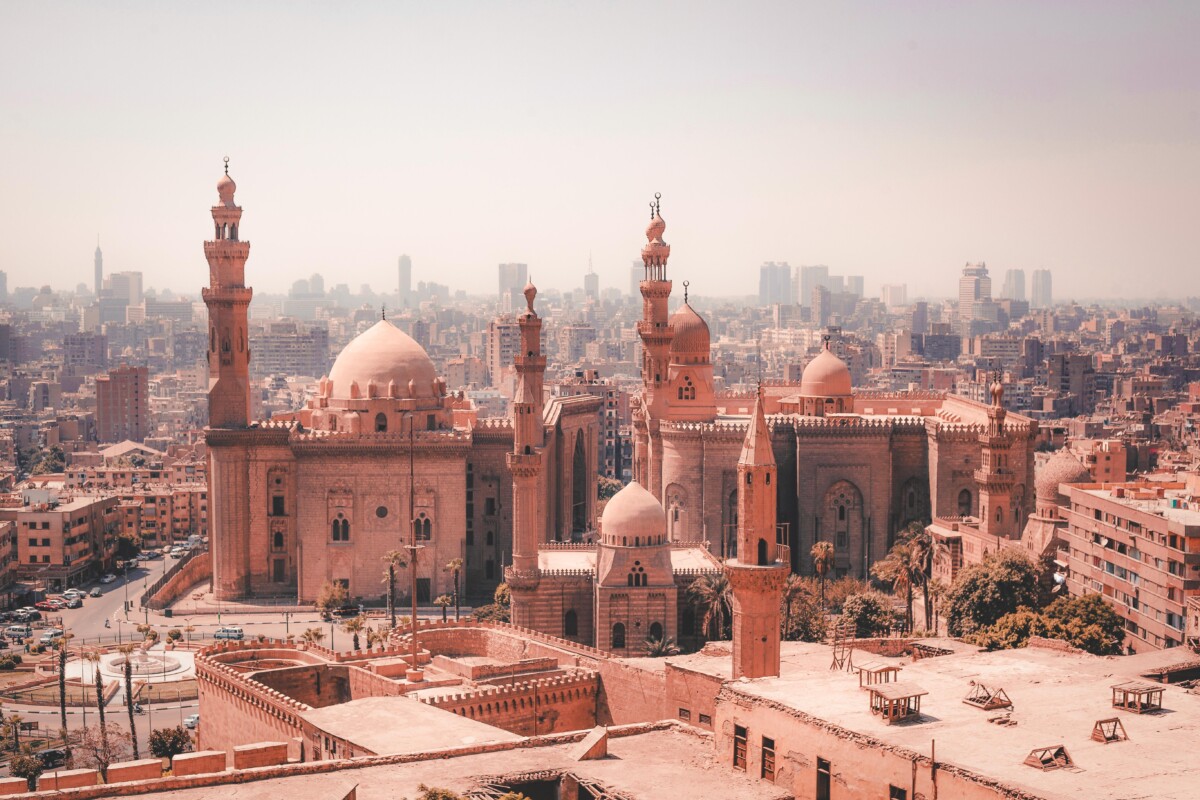 Cairo is a labyrinthine city. It is a city of old: old walls, old mosques, old cathedrals. Enter Cairo and you'll be choked by sights and sounds and smells. You'll feel suffocated under the weight of Cairo's history. It's too much, just too much. There are museums of antiquity and museums of art. There are dusty pyramids and grand palaces. There are book markets like Soor el-Azbakeya, who cram spines and spines, battered by wind and sun, into dim stalls.
Turin, Italy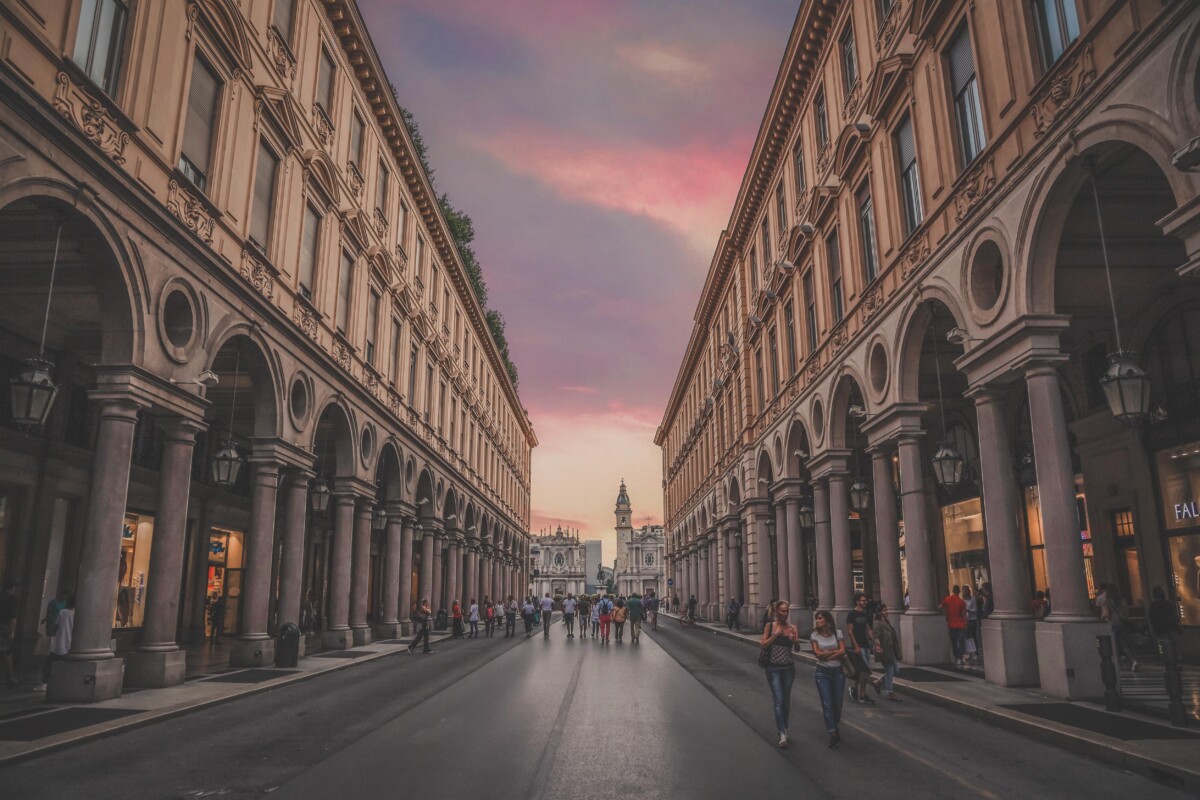 To decide whether Turin is a dark academia city, one only needs to look at Mole Antonelliana, one of Turin's most iconic landmarks. Mole Antonelliana's spire is a tall, thin, aluminum needle. Its base is big and belly-like, a soft bloat that rises above a creamy, slit-windowed building (now, the National Cinema Museum). And when you walk through the rest of Turin, you'll still be swamped by rich, detailed architecture. You'll duck into small streets and smaller side streets. You'll find alleys piped with shops and cafes. You'll wind down your day with Bicerin, a Torino mix of coffee, chocolate, and cream. You'll drink, repeat, and fall deeper and deeper in love with Italy.
Boston, United States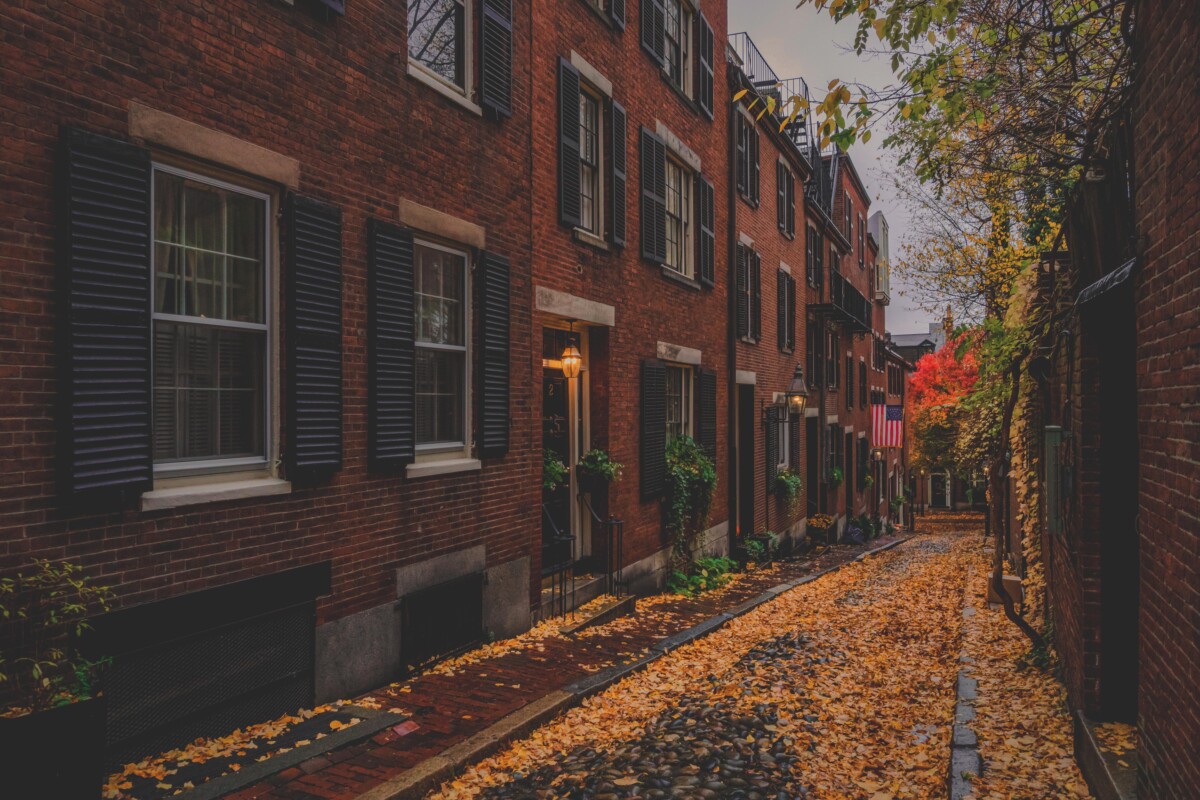 I have a vision of Boston looped in my head. Leaves cling to the sidewalk. Rain splashes against blood red brick. I'm rushing from site-to-site: Faneuil Hall to the Isabella Stewart Gardner Museum to the Boston Public Library. It's cold. The wind whips my face every time I get on a new road, a new street, a new walkway. Boston is New England, so very New England. It oozes old, stately, pompous confidence. It drinks in student sweat. There are so many colleges here, over thirty-five. I leave thinking, there are college towns and college cities and then, there's Boston.
Paris, France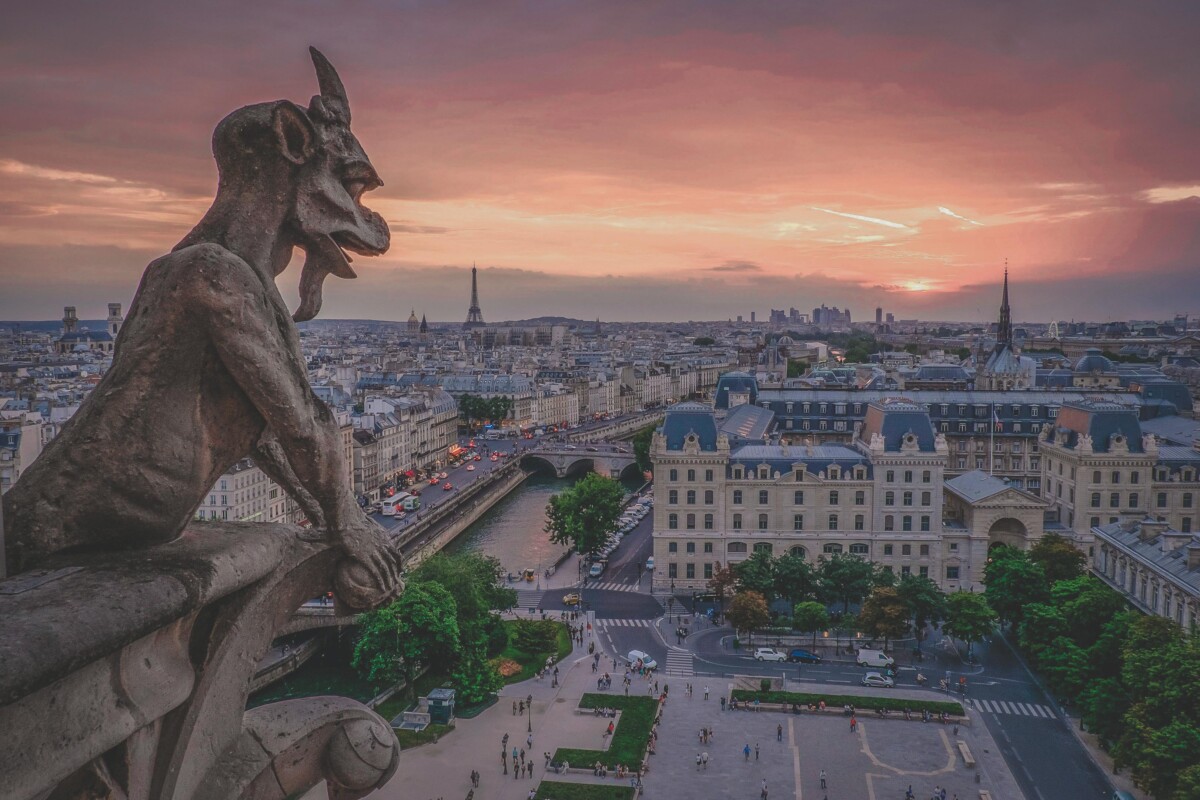 Dark academia is smeared across Paris. You'll find catacombs soaked in the smell of dust; reading rooms (Bibliothèque Mazarine, Sainte-Geneviève) that are bewilderingly grand; and a belle epoque tea house famed for its decadent chocolate chaud (Angelina). You'll endlessly browse bookstores like Smith & Son, Abbey, and Shakespeare And Company. You'll pass the tombs of Oscar Wilde and Honoré de Balzac in Père Lachaise. You'll spend days wandering through museums like Musée d'Orsay and Musée de Cluny. You'll fall, brain-first, for the city of lights and love.
Prague, Czechia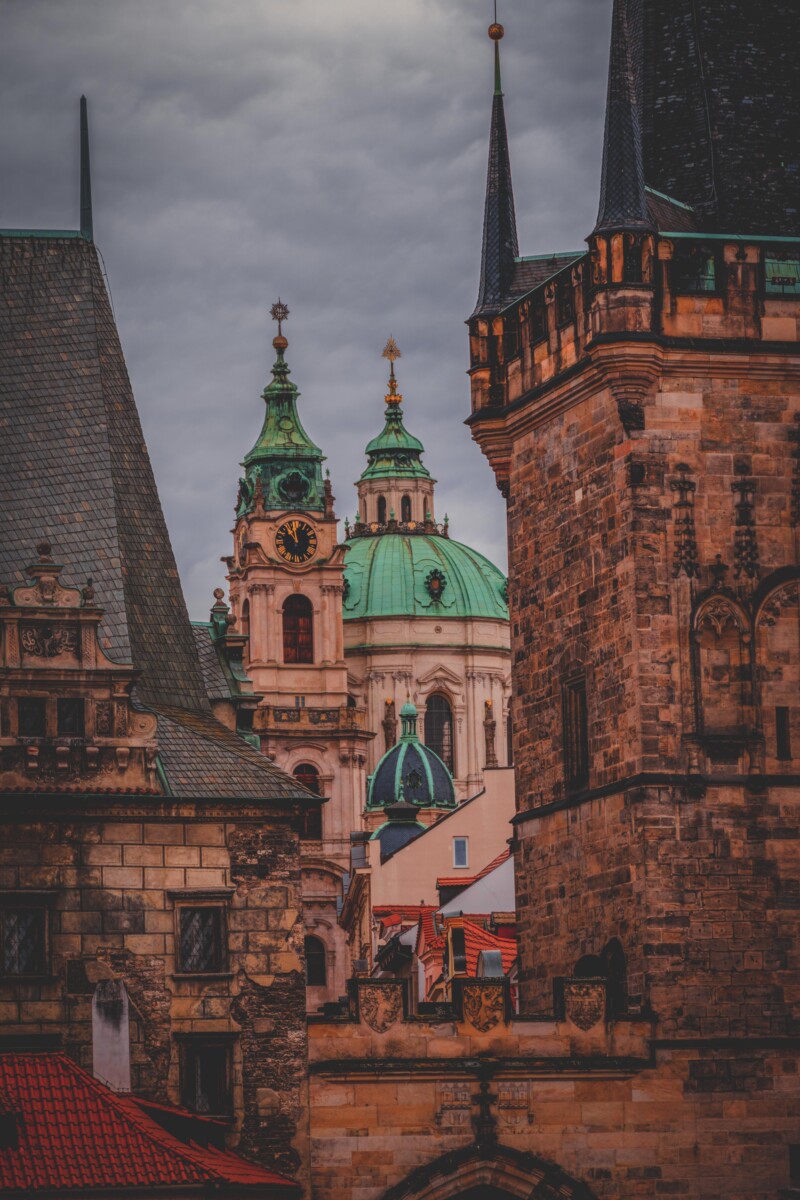 No list of dark academia cities is complete without mention of Prague, Czechia's moody capital. When evening rain stomps through Prague, the view from Charles Bridge fades into an eerie, purpled silhouette; the uneven cobblestone streets near Prague Tower feel slick with water; and the Dancing House seems bulkier, stranger, more disproportionate. To escape the rain, duck indoors to the Národní Muzeum, the Mucha Museum, or Lobkowicz Palace (there are plenty more museums to choose from, these are just a starting points).
Travel Tip: Request a private, guided tour of Strahov so you can get more than a glimpse of one of the most beautiful classical libraries in the Czechia.
Philadelphia, United States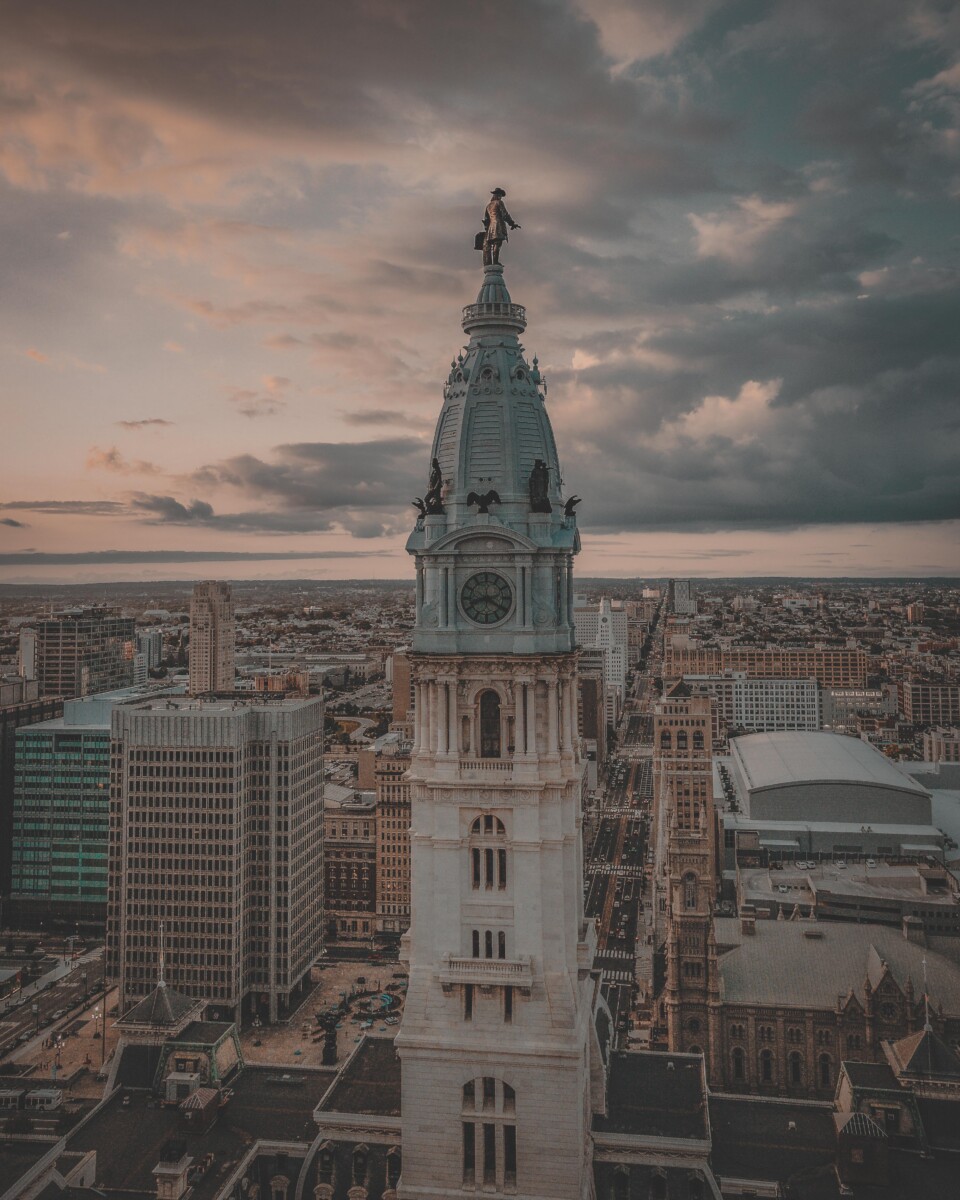 Elfreth's Alley. Independence Hall. Edgar Allan Poe National Historic Site. You don't have to look hard to find dark academia moments in Philadelphia. It's a dizzying, disorienting space of history and arts. There's a lot to see: Uncle Bobbie's Coffee & Books, The Black Writers Museum, The American Swedish Historical Museum, The Mütter Museum, The Rodin Museum, The Rosenbach, The Wagner Free Institute Of Science, The Philadelphia Museum Of Art. If that all sounds like too much, don't worry. Philadelphia is a repeat city, the kind of place you'll want to come back to again and again and again. It's beautiful – terrifyingly beautiful.