dark academia libraries you'll want to visit
It begins with a door, a big bronze door that when pushed open leads to one of the most beautiful dark academia libraries I've ever seen. I want to stop, to sit, to just breathe in this atmosphere. The library is a dark, woody, storied Italian Renaissance building with walnut walls and stained glass windows. There's a dusky room encased in old books, and a gold-lit foyer with big, ballroom floors; heavy, curtained windows; and a rich, detailed ceiling.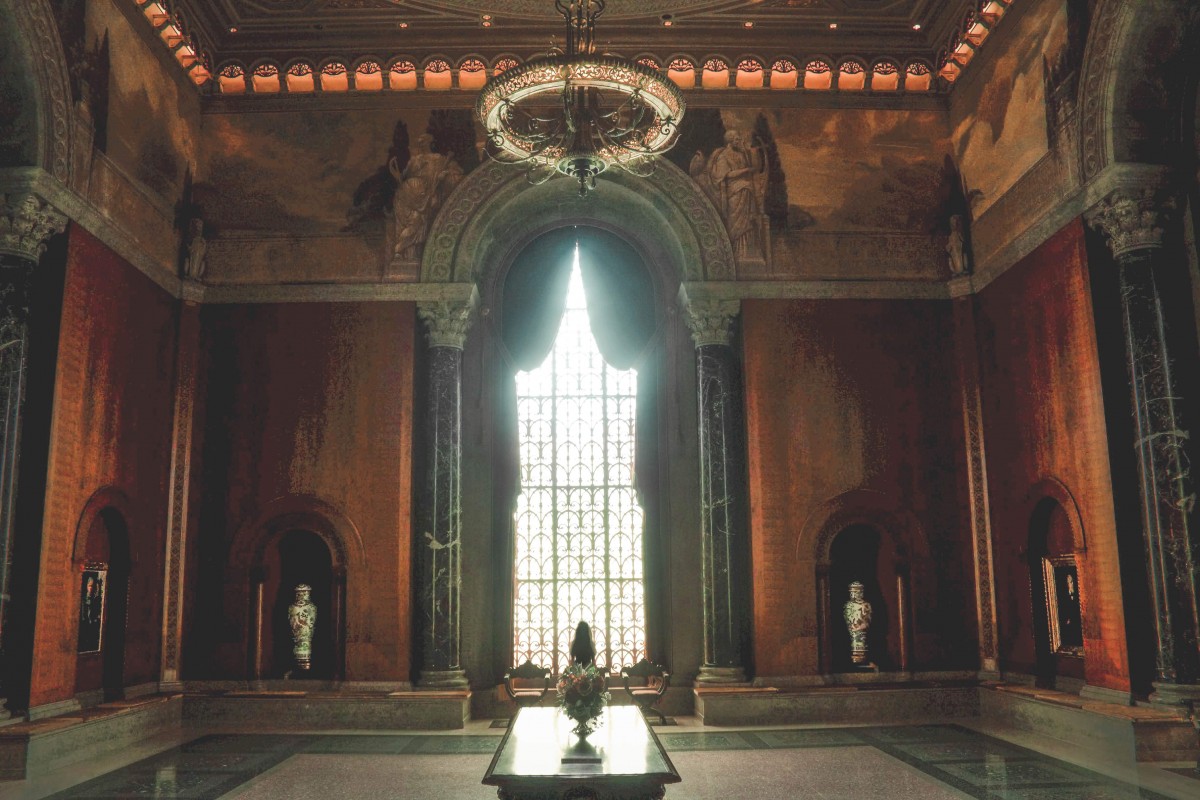 This is a library I've described many times on Passport To Eden. You probably know it by now, but if you're new here, it's the Armstrong-Browning Library in Waco (named after its founder, Dr. AJ Armstrong, and two Victorian poets, Elizabeth Barrett Browning and Robert Browning, whose words permeate the place). This little-visited library in Texas is peak dark academia. It's also the library that inspired this post.
Without further ado, here are nine more gorgeous dark academia libraries to visit.
Trinity College Library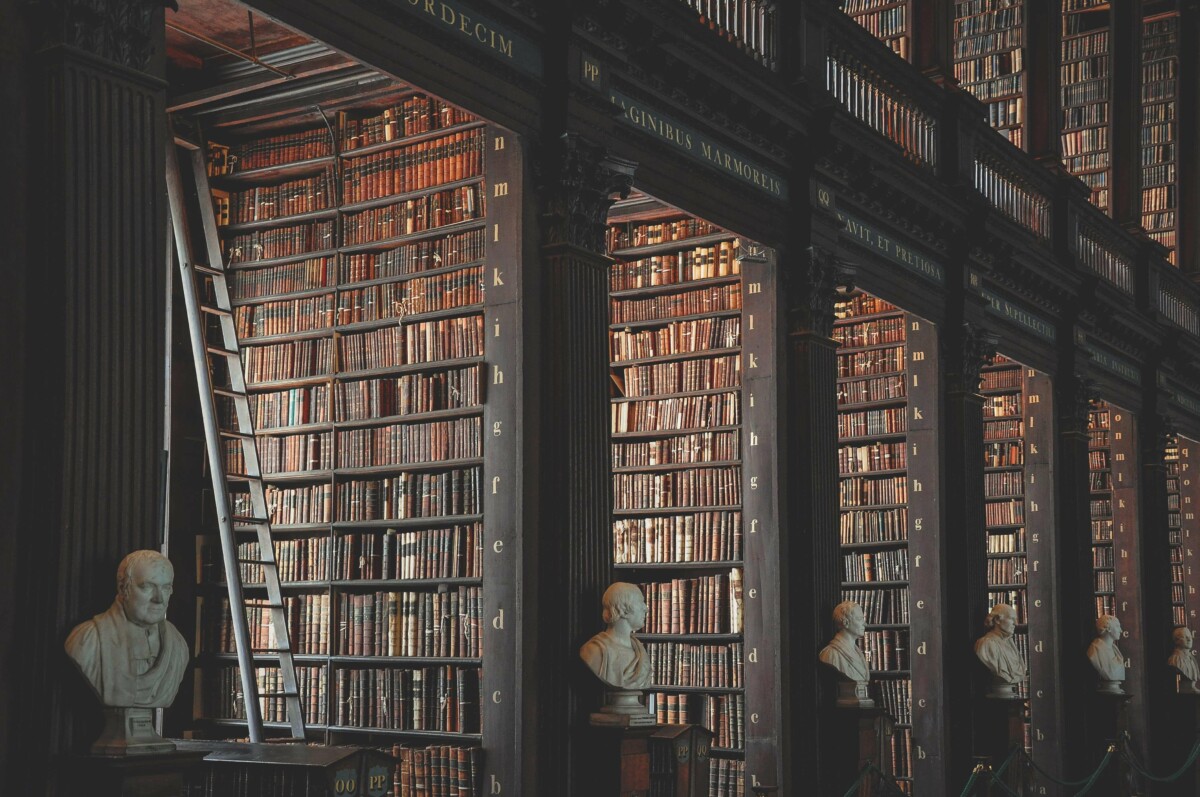 Trinity College is home to one of the most recognizable dark academia libraries in the world. It's a tall, dark, and handsome building wisened by marble busts of Homer and Isaac Newton and Jonathan Swift (and many other late greats). The Long Room is pure magic, a double-storied, ladder-laden chamber hoisting over 200,000 books. And with over half a million visitors each year, Trinity College Library is embraced by more than just book lovers (Travel Tip: reserve a Book Of Kells ticket at least a few days in advance. They sell out fast, and yes, you need a ticket to enter if you don't attend the university). The original library was designed in the 18th century, and although it has undergone quite a few changes, it's still old Irish through-and-through.
Boston Public Library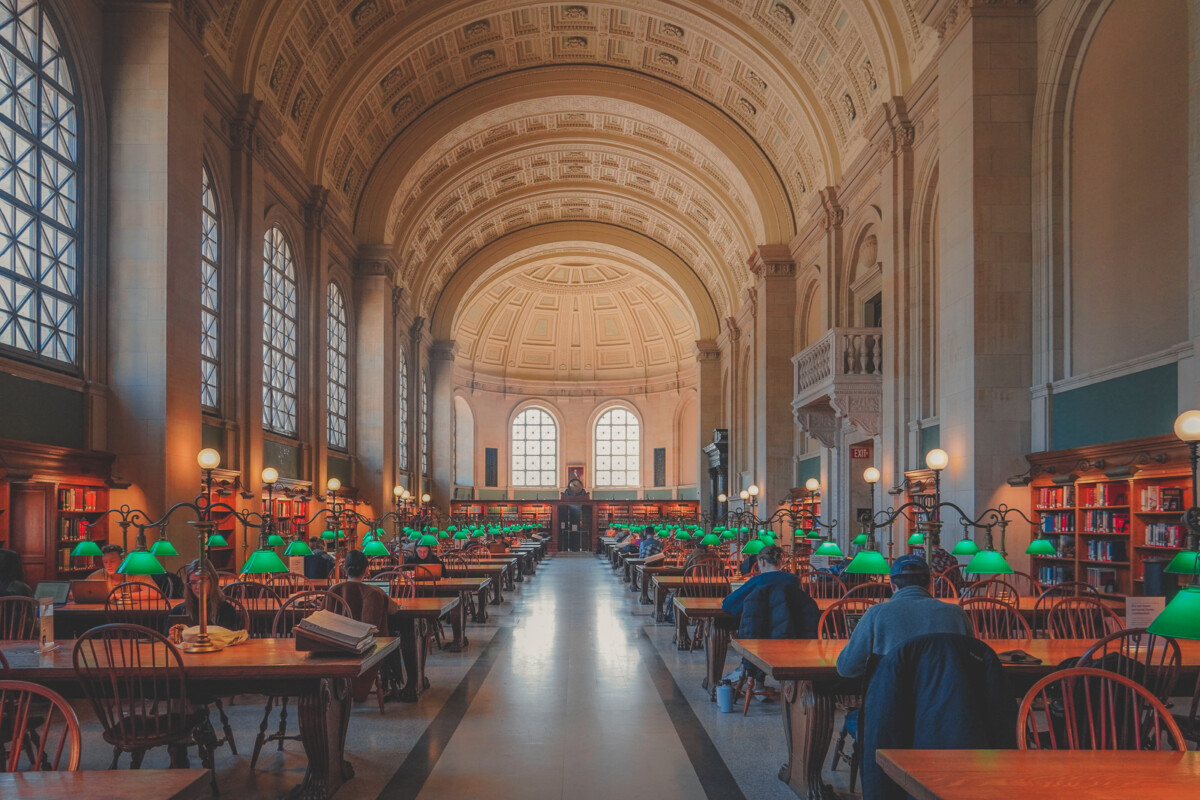 I blame The Woman In The Library for my next pick. Sulari Gentill's uniquely-structured mystery novel is set in The Boston Public Library. And right from the first chapter, you're dropped in The Boston Public Library's distinct atmosphere.
The Boston Public Library has a certain dignified elegance. It's portly and stately and shy about its allures (murals by Pierre Puvis De Chavannes, a limestone staircase embedded with fossils, a lobby of Roman Motifs). Tones of green trace throughout the library, from its seashell-trim to Bates Hall's lamps.
New York Public Library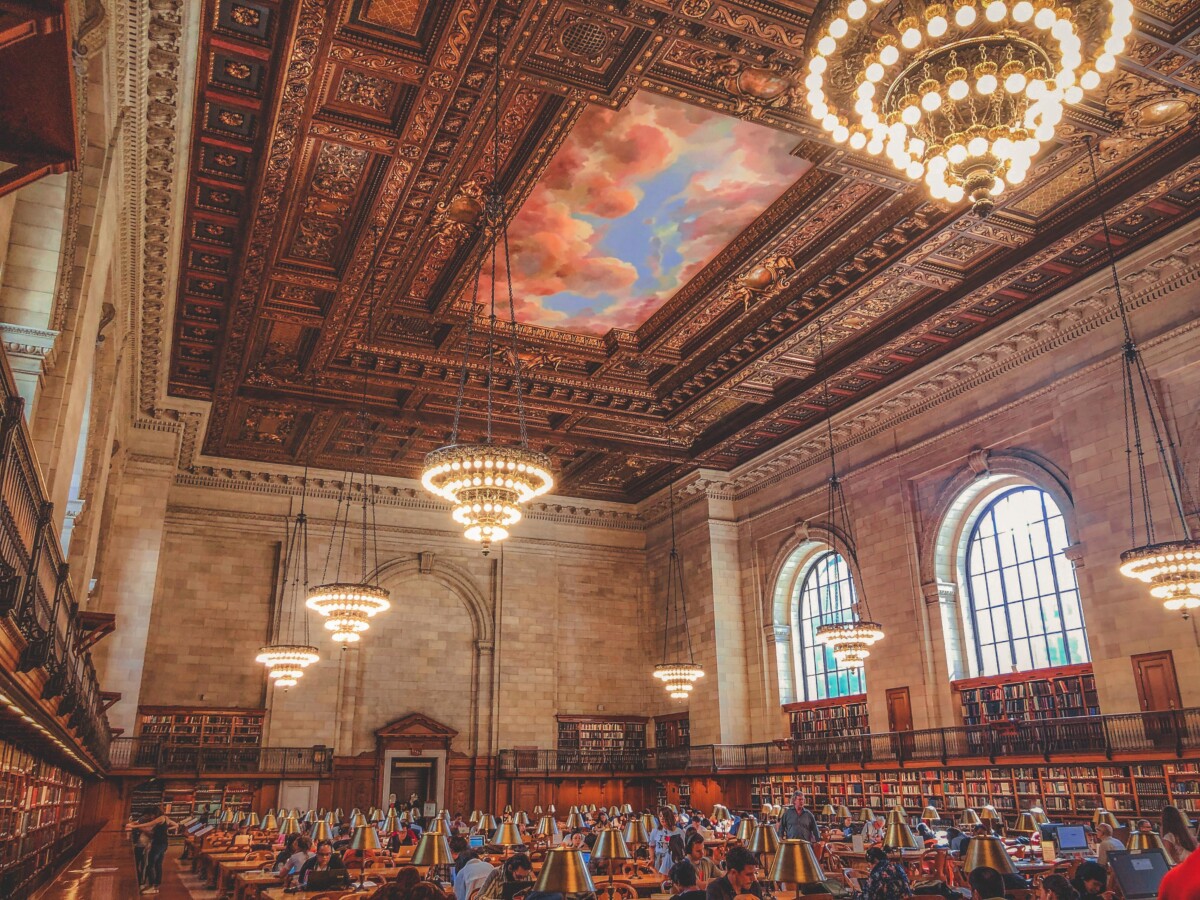 When you think of Fifth Avenue, shops like Tiffany's, Saks, and Cartier might come to mind. But Fifth Avenue is a big street that spans across Manhattan, so unsurprisingly it's also home to one of the most beautiful dark academia libraries in existence: The New York Public Library. Visiting this Beaux-Arts building is a spiritual experience. You'll catch glimpses of the ever-dark-and-moody Astor Hall and the grand, columned McGraw Rotunda. Brace yourself for the sheer dreaminess of The Rose Reading Room, a city-block-sized hall with long, historic desks; soft, lulling cloud murals; and creamy, caen stone walls.
State Library Of South Australia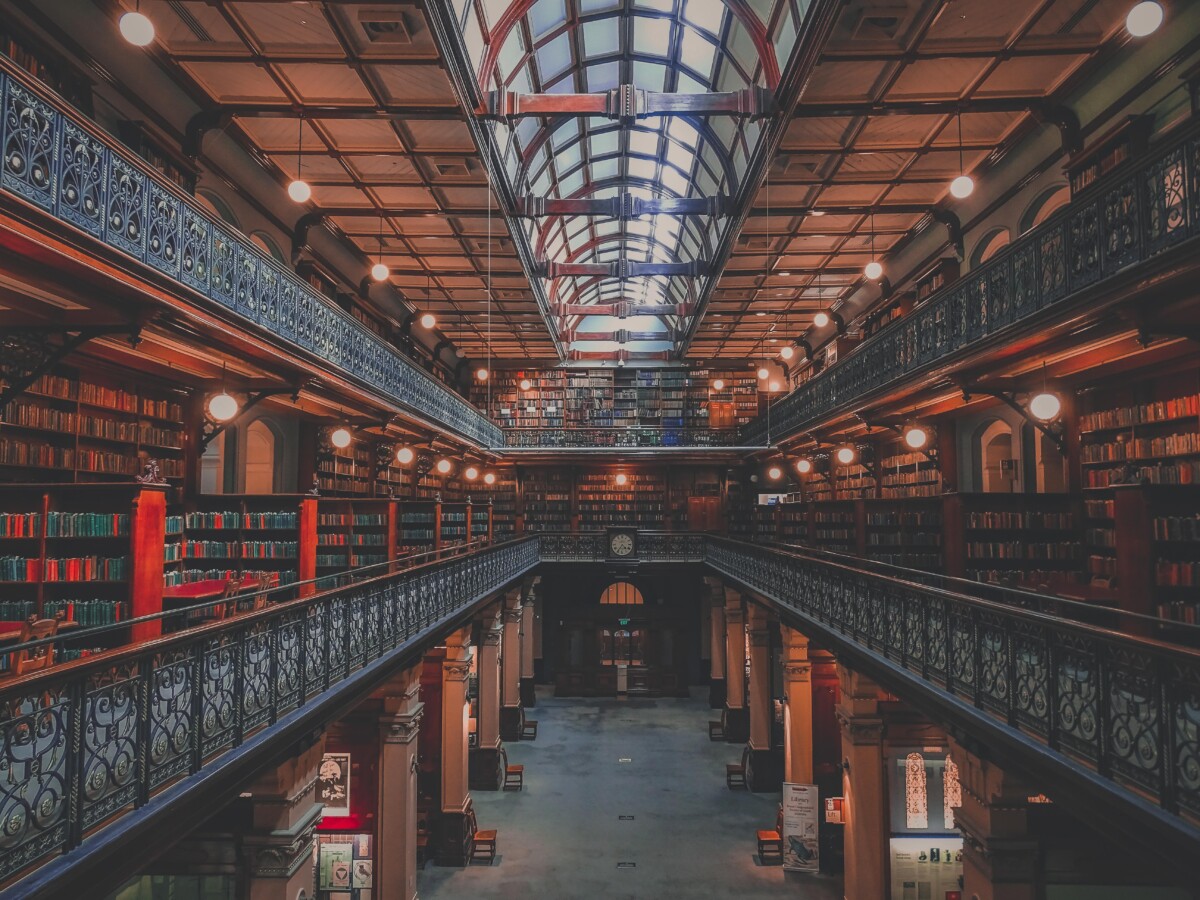 South Australia State Library's Mortlock Wing is decidedly dark academia. It's a seductive space with coffered ceilings, wrought iron balustrading, and a hand-wound Dent And Sons clock. Exhibits exploring the arts, culture, and community of South Australia rest on the ground floor. There are two higher levels too. The first tucks in cozy, low-lit, shelf-separated study nooks, and the second carries deep, dark cases of law and literature.
Suzzallo And Allen Libraries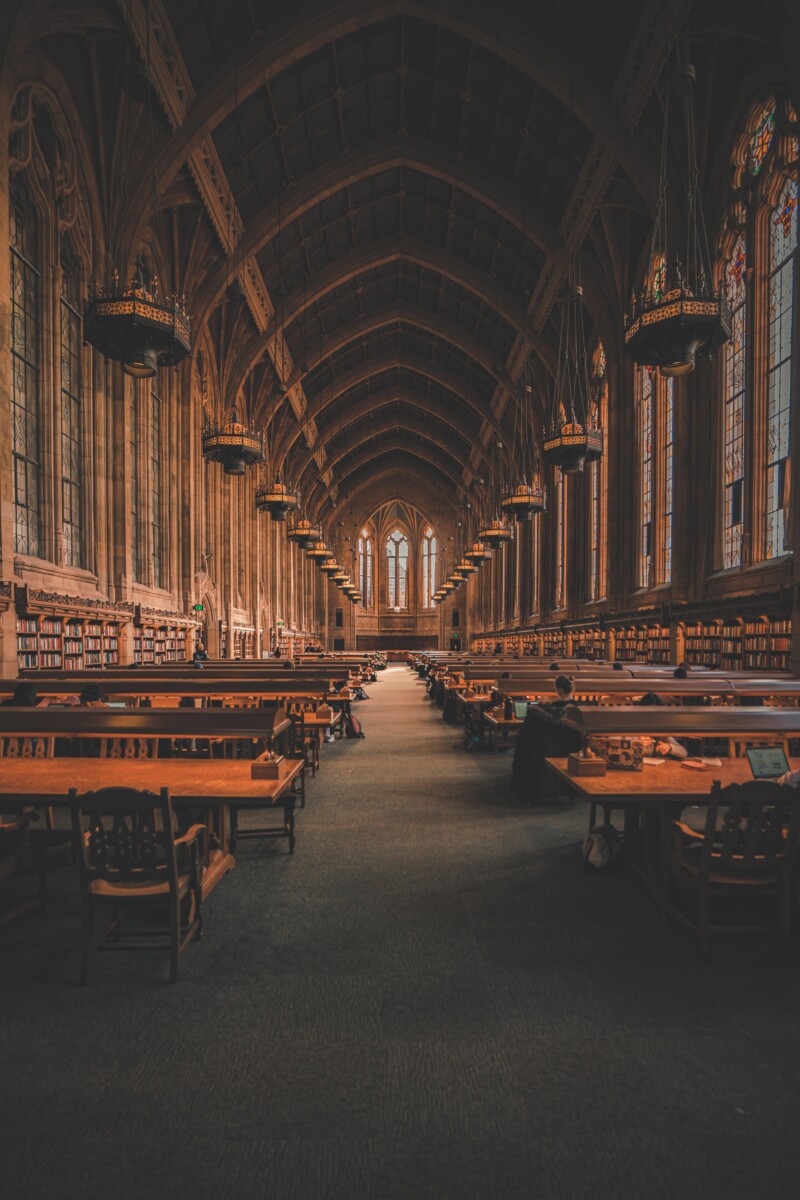 Washington University Suzzallo Library is the kind of place I picture Belle (from Beauty And The Beast) studying. But let's be honest, she probably would get distracted by the volume of books Suzzallo Library provides – over 1.5 million! Hopefully, she hunkers down in Suzallo's silent reading room (where even the collective scratches of pencils against papers feel too loud). It's a cathedral-like, productivity mill with oak bookcases; dark, bottomed chandeliers; and big brass lamps.
National Art Library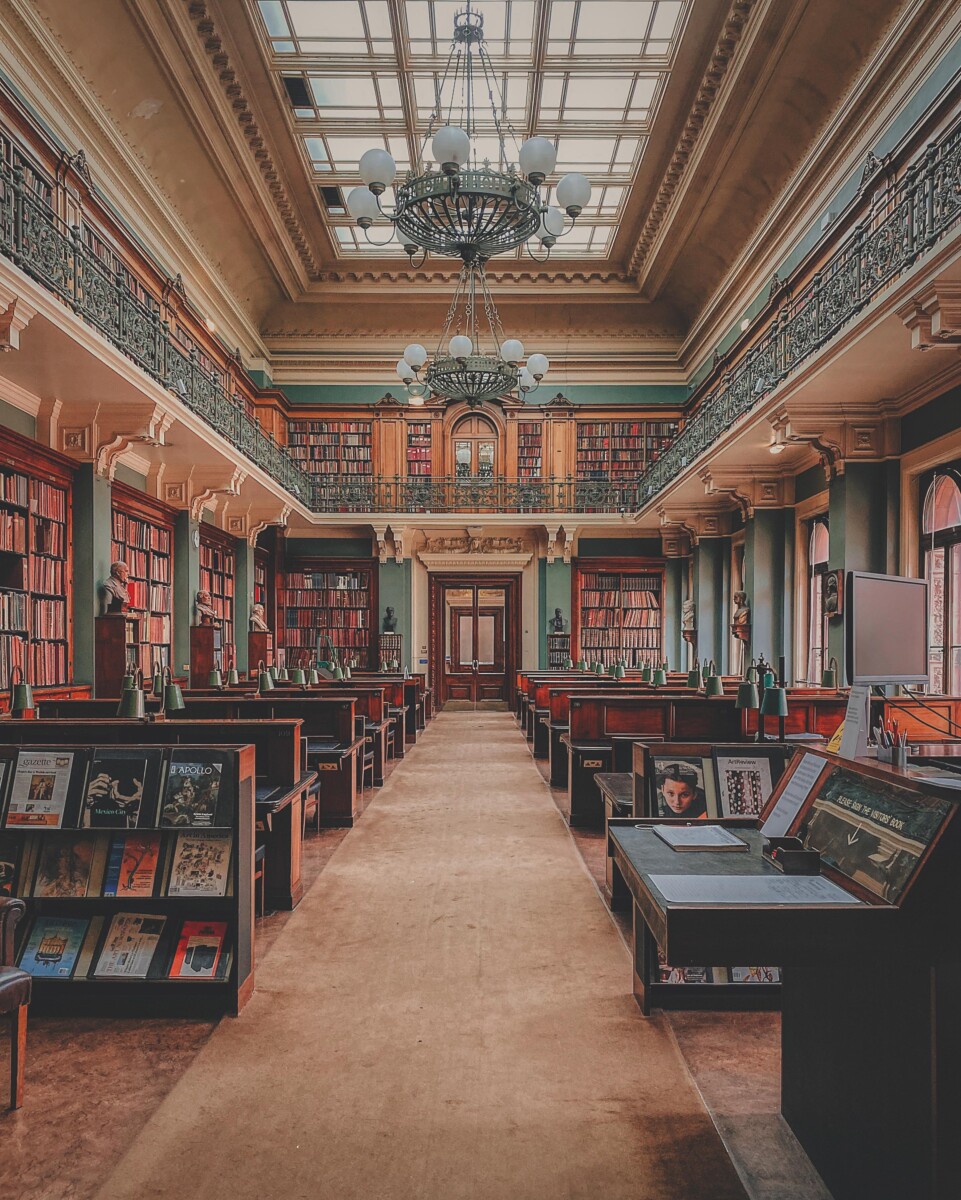 Situated in the Victoria And Albert Museum (a 19th century founded ode to arts and design), London's National Art Library is a light-buttered athenaeum featuring books, catalogues, and journals related to the fine and decorative arts. It's a stunning reference library, primarily focused on meeting the needs of researchers and students (but it is open to all visitors).
Beinecke Rare Books And Manuscript Library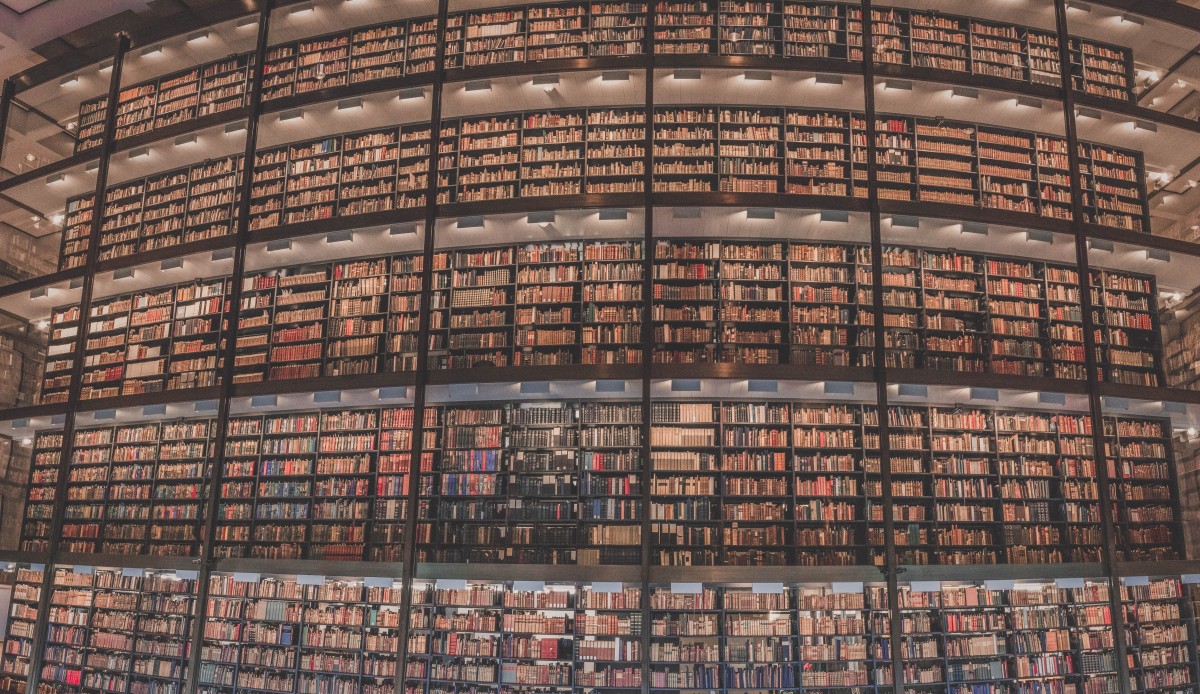 It's no secret that Beinecke Rare Books And Manuscript Library is one of the most unique dark academia libraries. It's even mentioned at the start of Leigh Bardugo's Ninth House. "During the day its panels glowed amber, a burnished golden hive, less a library than a temple," Bardugo describes. Beinecke is a library of contrasts, with an odd, slitted white box exterior and a deep, dark interior. You'll find old books (like The Gutenberg Bible and Audubon's Birds Of America) drowning in silence, enclosed behind thick aquarium-like cases. In many ways, Beinecke feels like Yale's cultish altar of books.
Morgan Library And Museum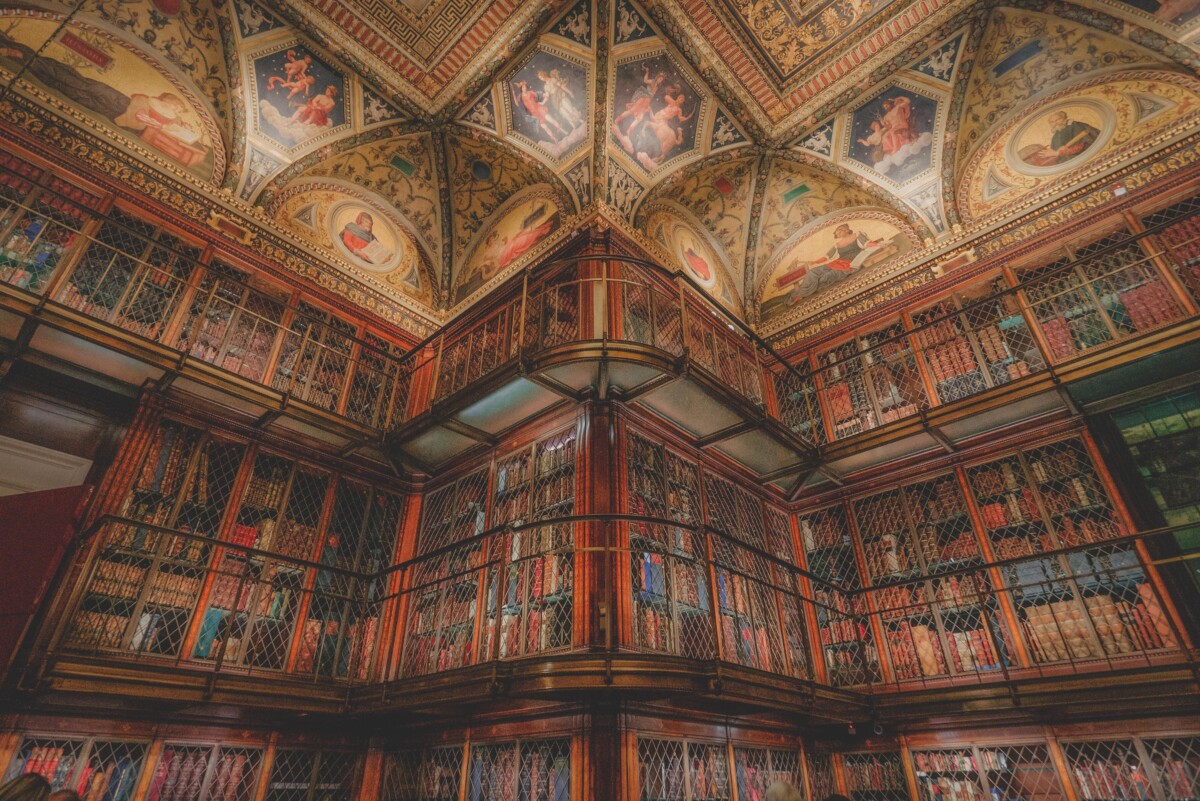 What began as the private collection of J.P. Morgan has now evolved into a cultural institution. The Morgan Library And Museum is a lesser-visited (though still very much well known – secrets don't stay secrets very long in New York City) destination, a center for creatives to mill and mull. Its collection is impressive. Wander through and you'll get a chance to peek into the brains and processes of Thoreau and Austen and Dickens and Mozart. This space is hallowed, well-loved by artists and writers.
Cuypers Library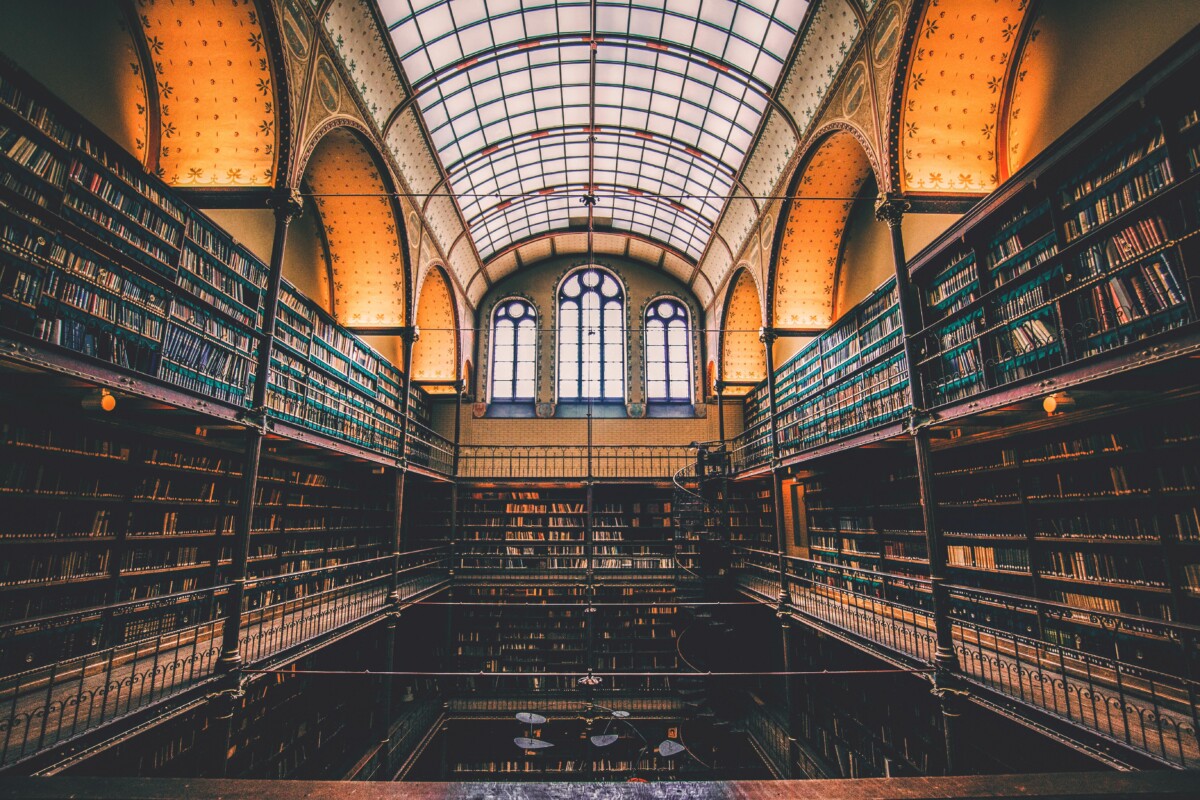 No list of dark academia libraries would be complete without mention of the Cuypers Library. With tight shelves of books, iron railings, arches of soft, yellow lights, and an eye-drawing trifecta of windows, Cuypers Library (along with the rest of Rijksmuseum) is aesthetic perfection. And I'm clearly not the only one who thinks this. The Rijksmuseum sees almost three million tourists annually. If you're visiting, know that you can take a look at the library from one little, upper story spot. But if you're a lover of books and all things dark academia, it's worth the trip.

What are some of your favorite dark academia libraries? What dark academia libraries would you add to this list? Let me know in the comments below! As always, I love hearing from you.