There are some completely cliche date ideas in St. Louis that are absolutely worth the experience.
"But, Anshula," you say, gently nudging me as I show you the list. "Cliche is just a fancy word for touristy."
Well, yes. But I'll let you in on a little secret: I like touristy things.
She. Did. Not. Just. Say. That.
It's true. I'm the kind of traveler who gets goosebumps exploring offbeat places and the very same goosebumps magically appear when I'm exploring tourist attractions. Strange, I know. I can't help it.
I guess, we all have guilty pleasures. Binge-watching Friends? Jamming to Nickelback? Reading sappy Jane Austen novels? No. Just me then? Okay. I think I'll go hide in a hobbit hole now.
But if you're still curious, I have accumulated a list of totally cliche date ideas in St. Louis that are "so worth it" (read in a delightfully, uppity Caroline Bingley tone of voice) and absolutely perfect for couples looking for things to do in St. Louis.
See The Gateway Arch While Sipping Starbucks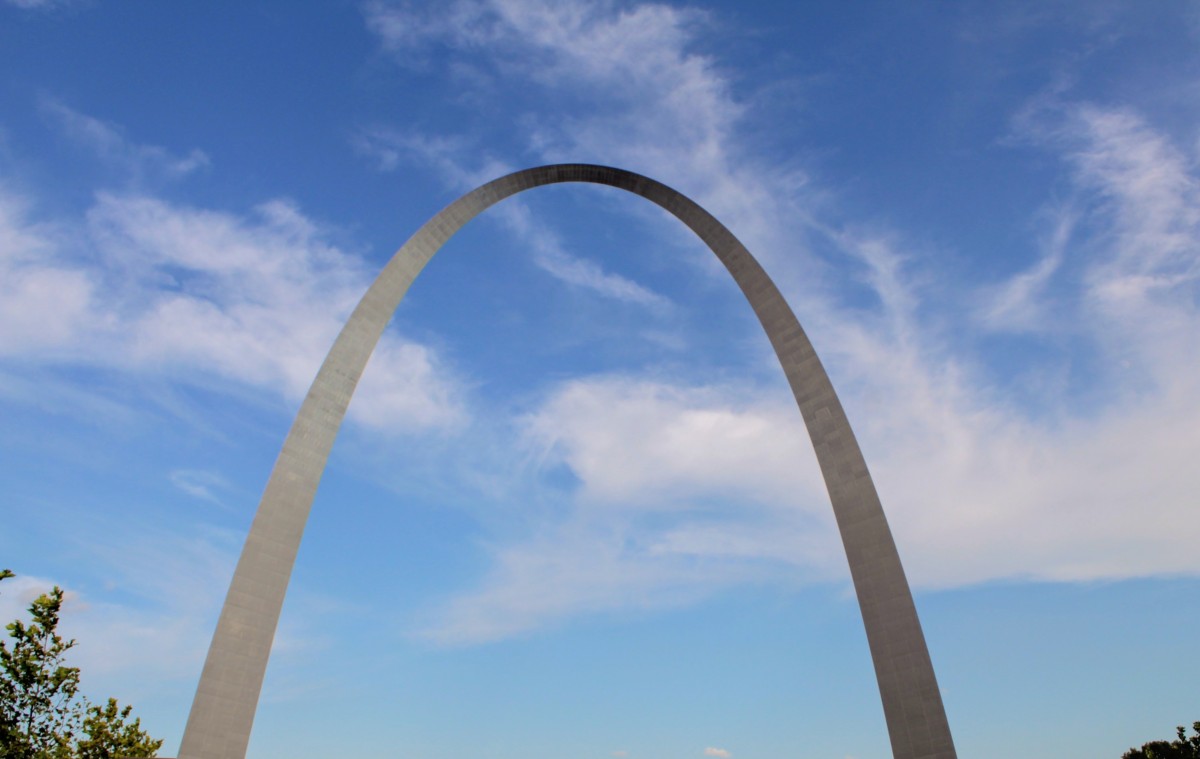 Imagine a large steel structure curving inwards, framing a city from every angle. St. Louis' Gateway Arch, the tallest man made building in the United States, is the American equivalent of Paris' Eiffel Tower (albeit more industrial than delicate looking).
As we amble through the downtown district, sifting through the ticket stubs and wads of brochures in our hands, we look up and see the wide bow, peaking above the Economy Museum.
A few minutes and many strides later, we are standing at a corner Starbucks. And there, right there, the Gateway Arch perks its gorgeous head again.
The Gateway Arch is a historic symbol, captured in a design so quintessentially American. The structure is a physical manifestation of manifest destiny, a strong steel encasing the bygone era of American Industrialization.
It's a unique backdrop for a traditional coffee date, which is why I'm so in love with this idea.
Quick Tips:
Purchase tickets at ticketsforthearch.com (You can purchase them in person, but sometimes, there is construction and the office gets moved.)

Tickets cost roughly $10.00 (for the full-experience)

There is a giant security line (be prepared to wait)

Best Romantic Budget Accomodation: Drury Plaza by The Arch
Travel Tip: St. Louis is actually a safe city to visit. Most of the gun violence happens outside of the main tourist regions. Stay safe by taking out all your valuables from the car because car break-ins are unfortunately extremely common.
Grab Dinner and A Movie At Delmar Loop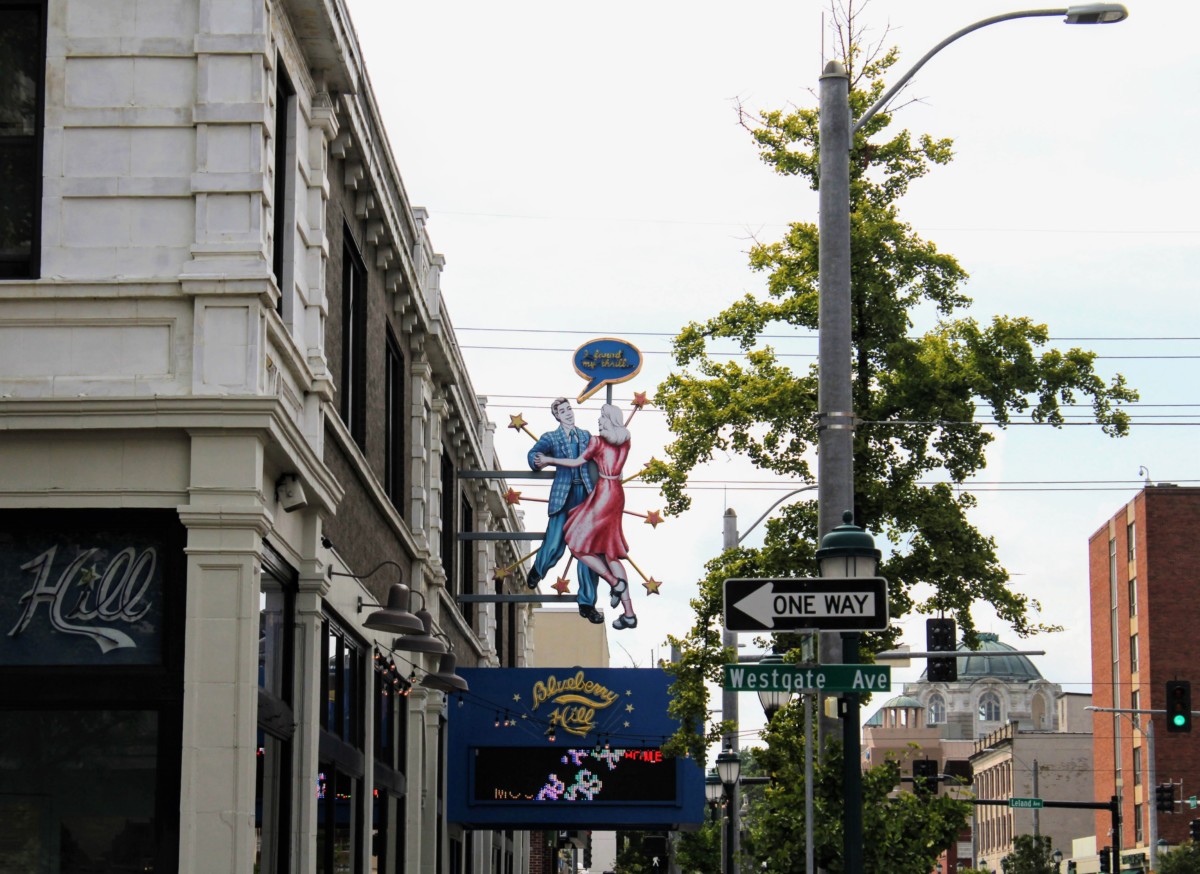 "Anshula," you groan. "Really? Dinner and a movie? That's overdone and cheesy."
I know. I was skeptical at first too. Dinner and a movie isn't one of the most creative date ideas in St. Louis but location can set a pleasantly unexpected tone.
Delmar Loop is a stray away from downtown, a hub of specialty shops and restaurants. Featuring contemporary art, frosty floats, and kinky hotels, Delmar Loop is the ideal way to spend an idle afternoon.
Highlights include Tivoli's indie-movie-crazed theater, Fitz's in-house bottled soft drinks, and Peacock Diner's classic 24-hour diner style. Dinner and a movie at Delmar Loop is a cute twist and "so worth it".
Travel Tip: Get froyo from froYo (St.Louis has a froYo obsession so add devouring cups of froyo to your list of things to do in St.Louis)
Take A Romantic Walk Through The Missouri Botanical Garden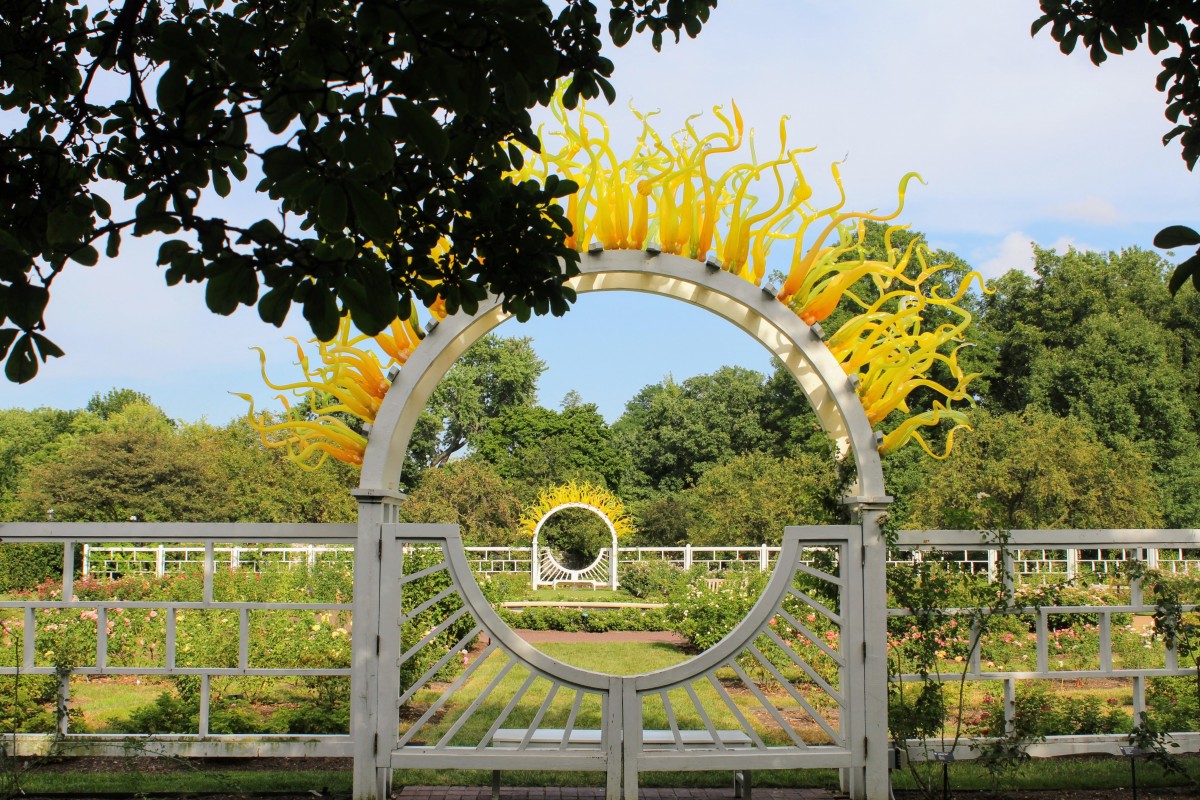 "My dear, we close in forty minutes," the lady announces. She runs her fingers through her gray hair as I hand over my card to pay for admission.
The register declares a slight ding.
"I know."
"The Botanical Garden is over 79 acres though," she adds, handing me a receipt, the price $12.00 printed neatly on the bottom.
I gawk. 79 acres?
"Anshula," you warn. "There is no way we can cover the whole area in an hour."
No, but we can make the most of the time that we have. I grab your hand and jolt towards the entrance.
I feel my legs pulling me as I skate by the scenery. One foot passes the other along the track as we race towards the Linnean House, one of the oldest greenhouses west of the Mississippi River. Aged brick and multicolored window panes glide past.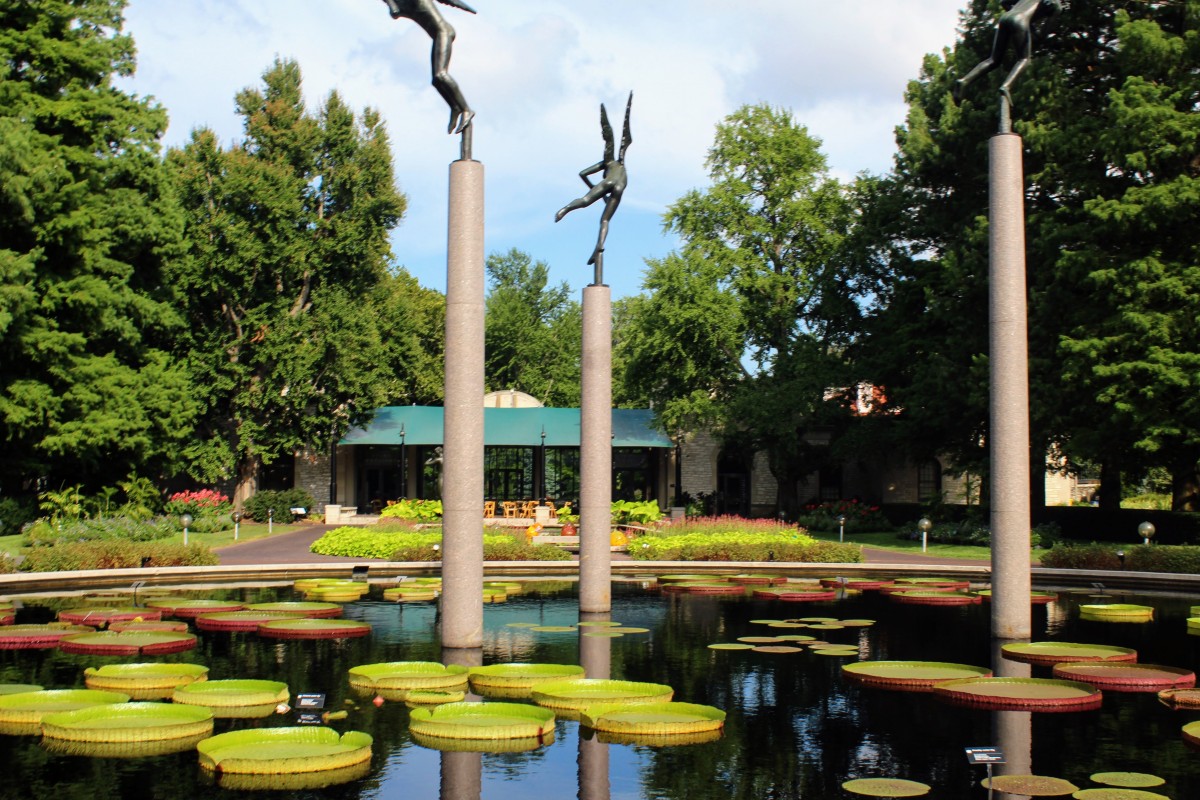 We dart by the iconic Climatron, loop around the Victorian Gardens, and sprint towards the Boxwoods Gardens.
I glance at my watch. 15 minutes till close. When we finally reach our car, we slump into the seats.
Never. Make. Me. Do. That. Again.
Sorry. I am so sorry. Next time, I promise, we'll stop and smell the roses. But of all the date ideas in St. Louis, a romantic walk (or run) in a beautiful garden has to be my favorite.
Quick Tips:
Come Early (this garden takes at least 3 hours to see)

Bring water and a picnic lunch

Print out this map and then hide it (it's easy to get lost here but that is part of the fun)
Drive Around Unique Architecture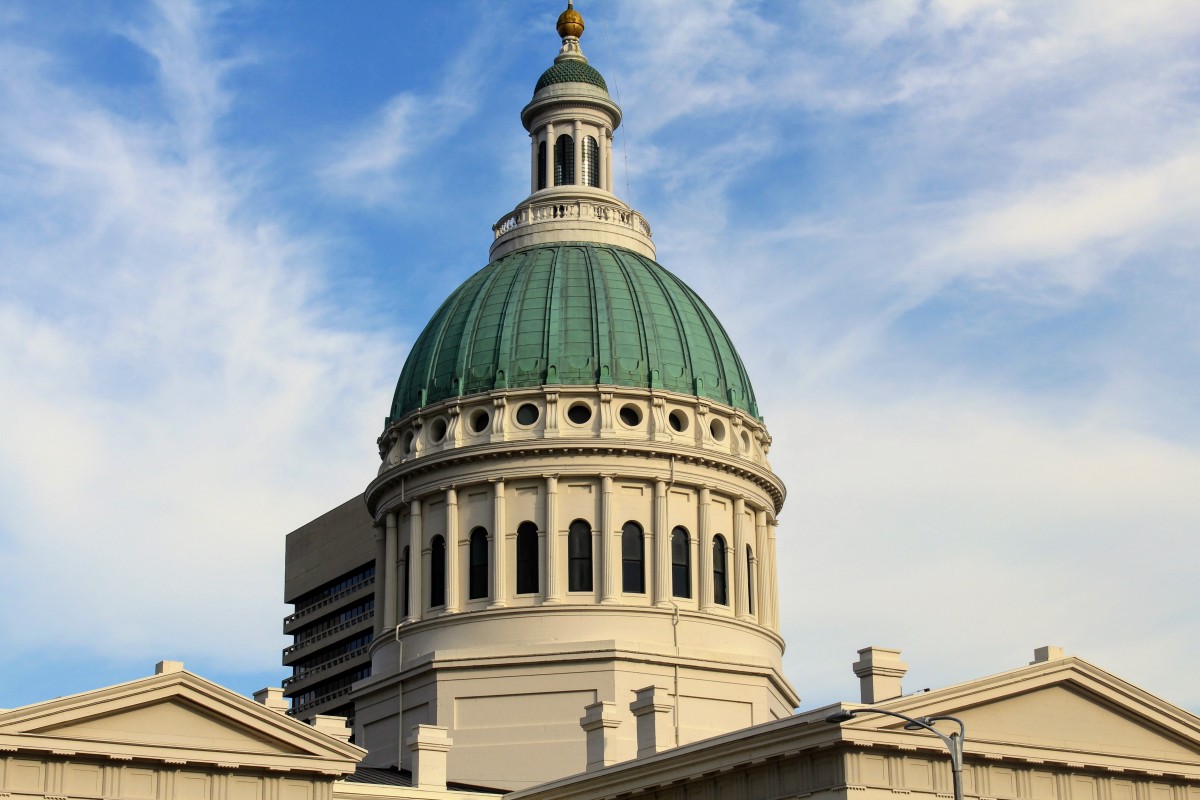 Pacing through the city is almost like seeing an architecture textbook come to life and laying its pages, sheet by sheet, along the sidewalk.
St. Louis' architecture is a mix of styles, blended, mashed, and thrown together in juxtaposition.
The perfect example of this is the Old Courthouse, a Greek Revival building topped with an Italian-influenced dome. Uniformity shouldn't exist in this building's facade but it does. Before I completely geek out, let me move on to some other notable highlights.
St. Louis Architecture Tour:
The Jewel Box (Art Deco style)

Union Station (Looks like a castle but is now a hotel)

The Climatron (inside the Botanic Garden – note, you have to enter the garden to see this)
Get in the car with your date, pop some tunes, and try to spot some architectural landmarks.
Prepare A Picnic Lunch In Forest Park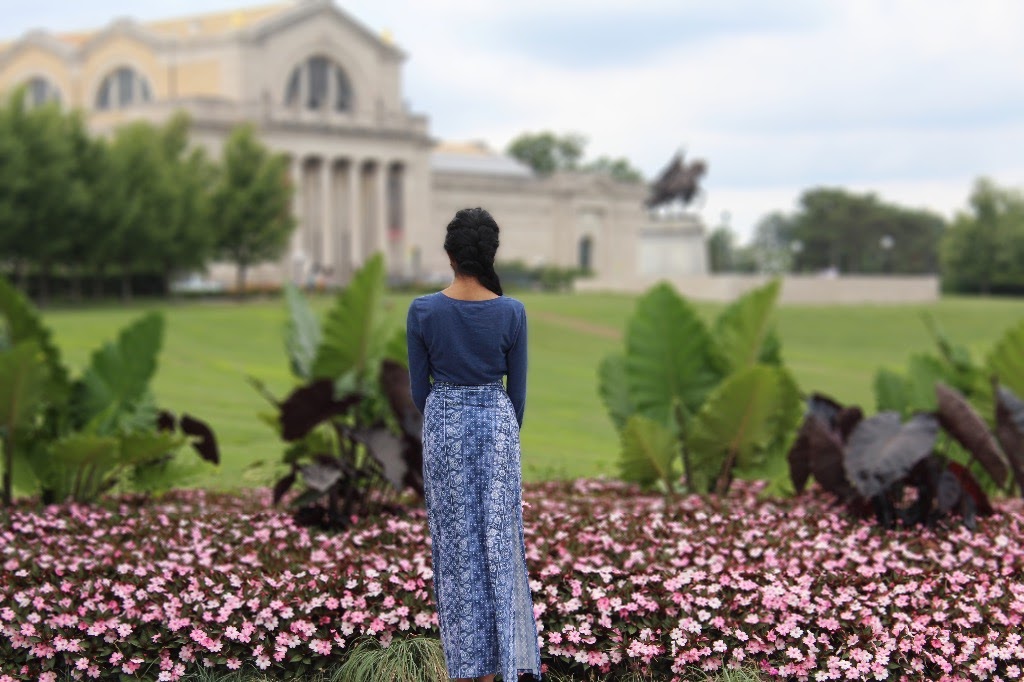 In my mind, setting up a picnic lunch is the cutest St. Louis date idea. And Forest Park is swimming in picnic spots.
I'll admit, I happily gobbled up a picnic lunch there while dateless (I may have imagined being with Fitzwilliam Darcy during my entire trip to St. Louis but that's a story for another day).
Anyways, within Forest Park is a history museum, an art museum, and a zoo.
The best part? Almost everything here is free, which makes my little tight-fisted wallet sing for joy.
We could rent a boat and kayak. We could go on a historic tour, in search of memorial forests and landmark sites. The possibilities are endless. At over 1,200 acres, Forest Park doesn't just take a few hours or a day to see. To thoroughly scrape through every gorgeous flower-ridden, grassy inch of this space, you'd need to bring your date on a follow-up date and have a follow-up for the follow-up date.
Cue the engagement pictures at the Jewel Box. Or in my case, a picture of myself posing with a copy Pride and Prejudice. Dearest Elizabeth, I'm sorry my thumb is covering your face.
Did you enjoy this post? Have you ever been to St. Louis? Let me know in the comments below!