day trip to Monterey travel guide
I love the ocean, cool weather, coastal cities, deer (we'll get to that later). Hence, I love Monterey. It's easily one of my favorite places to get away from San Jose, and I make seven to eight trips a year. During the warmer months, it's the place to escape to cooler weather – year-round there's always something to discover, and this year particularly, I feel like it has become a second home to me.
I feel instantly at peace as soon as I cross into Monterey County (Monterey is both a city and county) from Highway 1, signaling an instant drop in temperature as the blue sky transforms into gray with clouds and patches of fog.
Here are ten things to do on a day trip to Monterey, California!
Day Trip To Monterey Travel Guide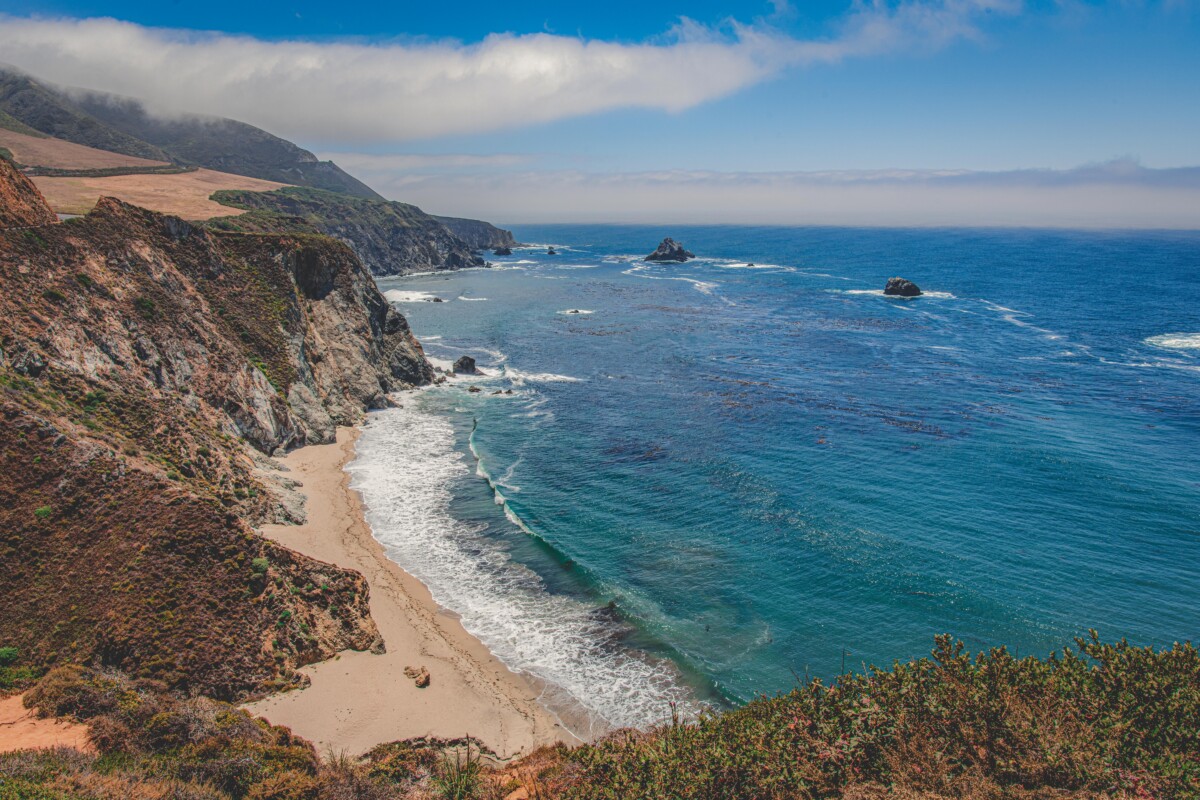 About Monterey
Monterey can best be described as a small seaside city with big-town charm. While offering visitors tons of tourist attractions including wharfs and beaches, restaurants and antique shops, Monterey remains a fraction of the size of other larger California cities like Los Angeles or San Diego. It's a popular destination for people of all ages and interests. Whether you're a beach-goer wanting to catch some rays, a family looking for child-friendly activities on a trip, or a vacationer simply wanting to participate in various water activities and enjoy fine cuisine, Monterey has everything and more that you would expect from a vibrant tourist city with waterfront views.
Travel Tips
Whenever possible, I try to visit on weekdays instead of weekends due to large crowds, especially during summer months. Tourists not only from California, but from all over the United States (and other countries) are attracted to all that Monterey has to offer. And if I am visiting one of the restaurants in the touristy part of town (oceanfront spots, Cannery Row restaurants like Sly McFly's, Bubba Gump, Chart House), I try to go at off-times to avoid long wait times, and even better, happy hour to save money (what's better than more food and drinks for less)!
Monterey Outfit Ideas
Where To Stay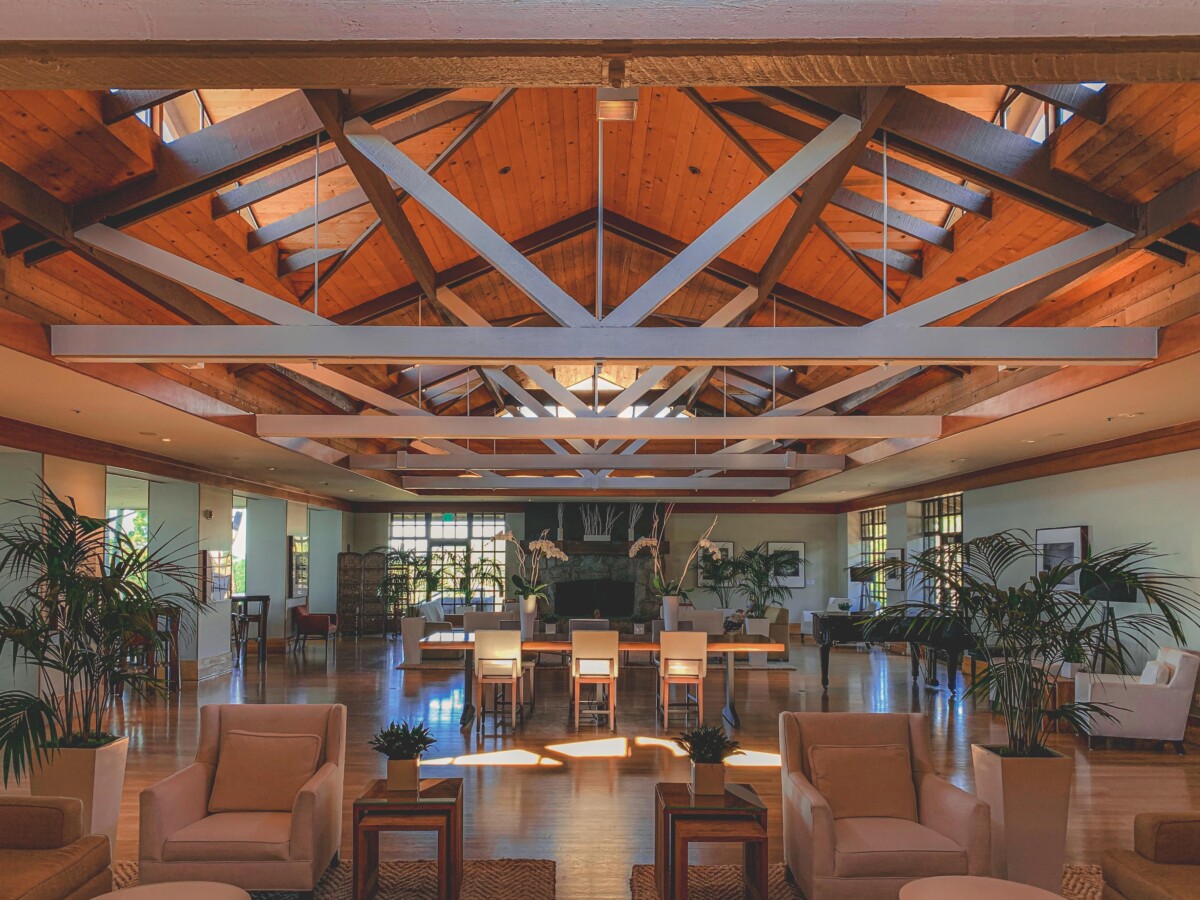 Most visitors on a day trip to Monterey prefer to splurge on a stay close to the water, but there are also affordable nearby alternatives in cities like Seaside and Marina. My favorite accommodation is on the western side of Monterey, in Pacific Grove, just over a mile from Monterey proper. The Centrella Inn, set in a historic Victorian landmark, is just five minutes from the beach. There are more reasons to stay here too: free wine and delicious baked goods served to guests in the afternoon, homemade scones, fruit and granola in the morning.
Another luxurious lodging is the Monterey Plaza Hotel & Spa, featuring a waterfront restaurant and extended lobby that offers ocean views, a piano, sofas, and a fireplace. On clear days, sit outside in front of the ocean below at one of their picnic tables while enjoying a coffee from adjacent Tidal Coffee, where you can watch the crashing waves, pelicans dive into the water, and observe the occasional airplane take off from the nearby airport.
10 Things To Do On A Day Trip To Monterey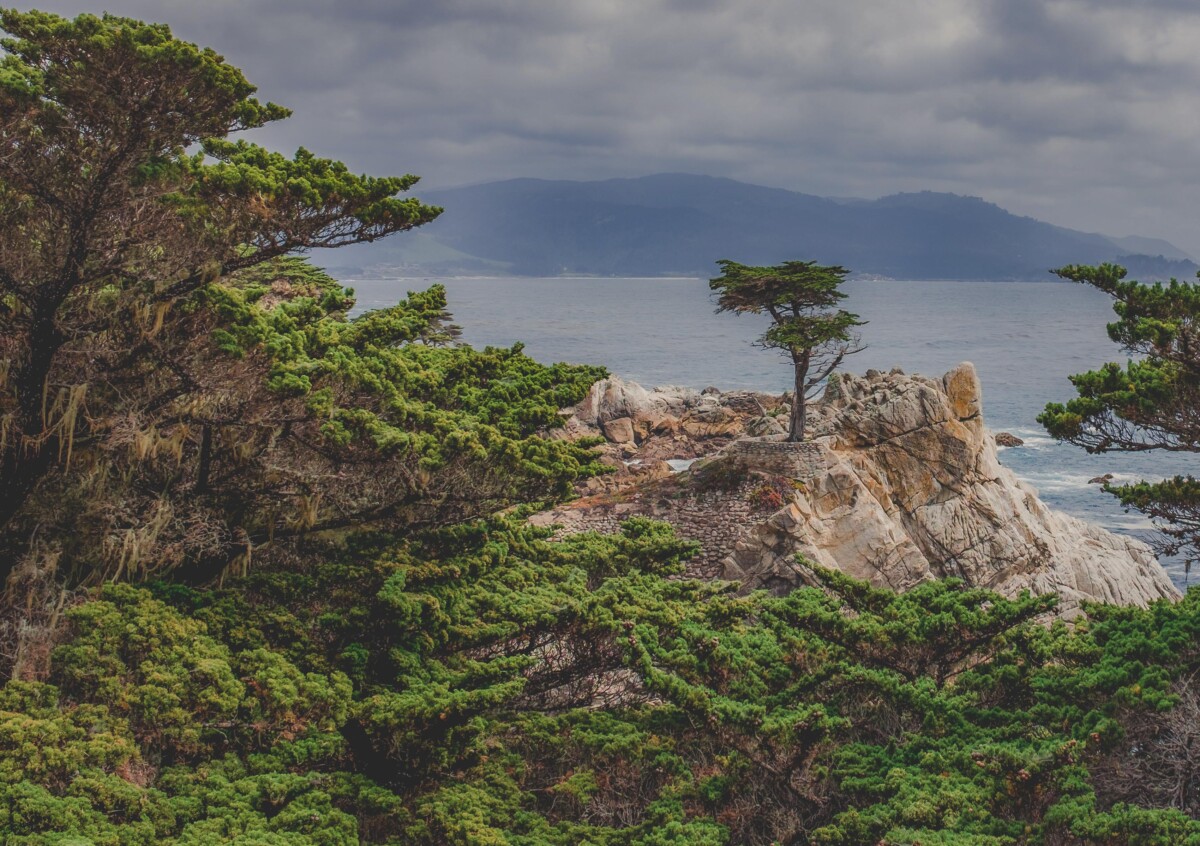 17-Mile Drive
Think of the 17-mile drive as a mini road trip: beautiful landscapes, a slightly curvy road lined with towering trees, the occasional view of the Pacific Ocean. The 17-mile drive has several entrances including Carmel and Monterey. After paying a nominal fee (don't forget to grab a map), follow the signs along the way to guide you past some of the most luxurious houses you've ever seen and one of the most notorious golf courses, Pebble Beach. The scenic drive can also be experienced by bike, and it's not uncommon to see locals walking their dogs or hiking certain sections of the route. Because it's self guided, the drive can be done in as little as 45 minutes, or hours if you prefer to stop along the way to take in every Instagram-worthy vista point.
Old Fisherman's Wharf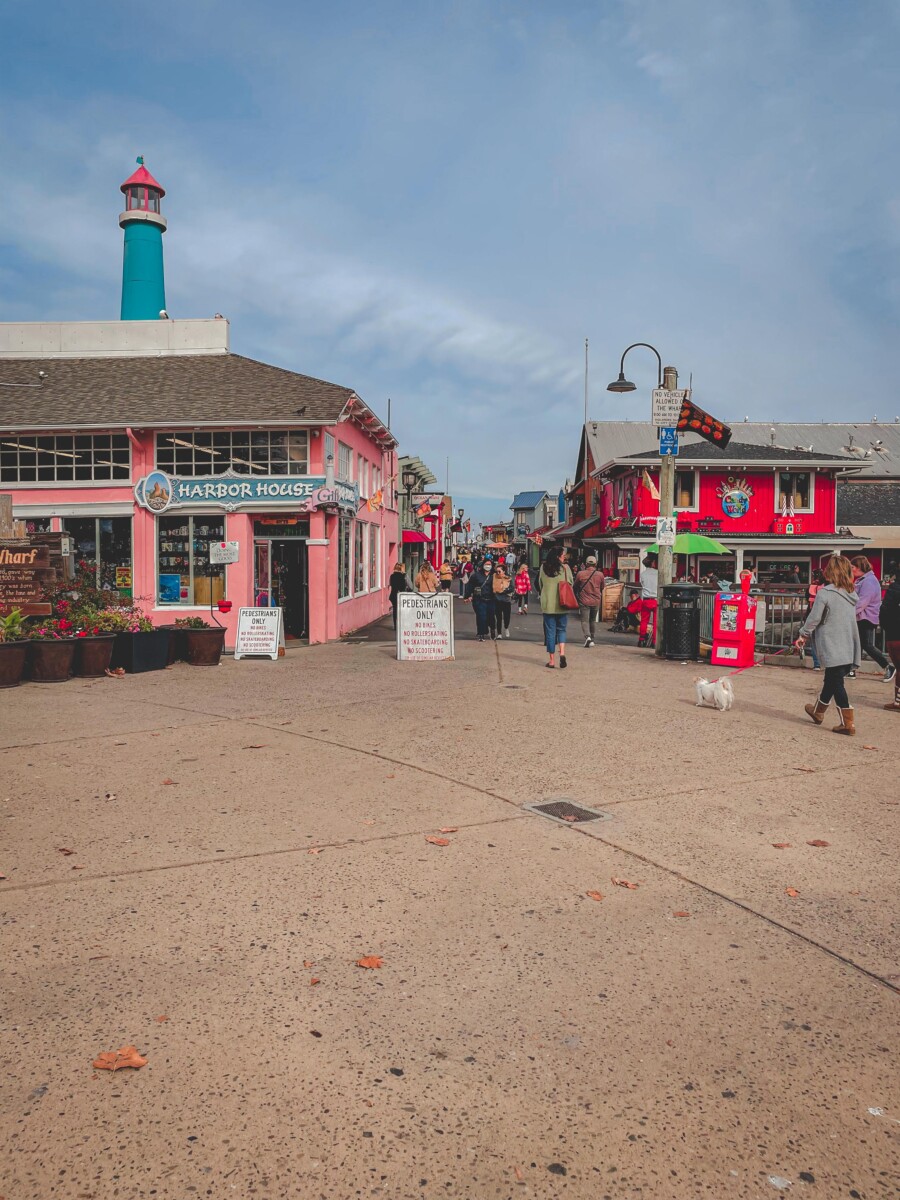 It's hard to believe that in all of my trips to Monterey, I had never visited Old Fisherman's Wharf before! Although the brightly-colored pink and teal buildings are impossible to miss from one of the main roads, what's nestled inside the busy wharf can't be seen from the street. Only after parking in a nearby lot and walking over to the pedestrian-only area, is the wharf truly unveiled. Featuring ocean front dining and specialty shops ranging from souvenirs to sweet treats, Old Fisherman's Wharf is best visited on a Sunday, when tourists are greeted with a small arts flea market (right as they enter onto the wharf pathway). At the end of the pier, you can choose from several whale-watching tour companies to embark on a bucket-list adventure you've got to see to believe.
Places To Eat Near Old Fisherman's Wharf: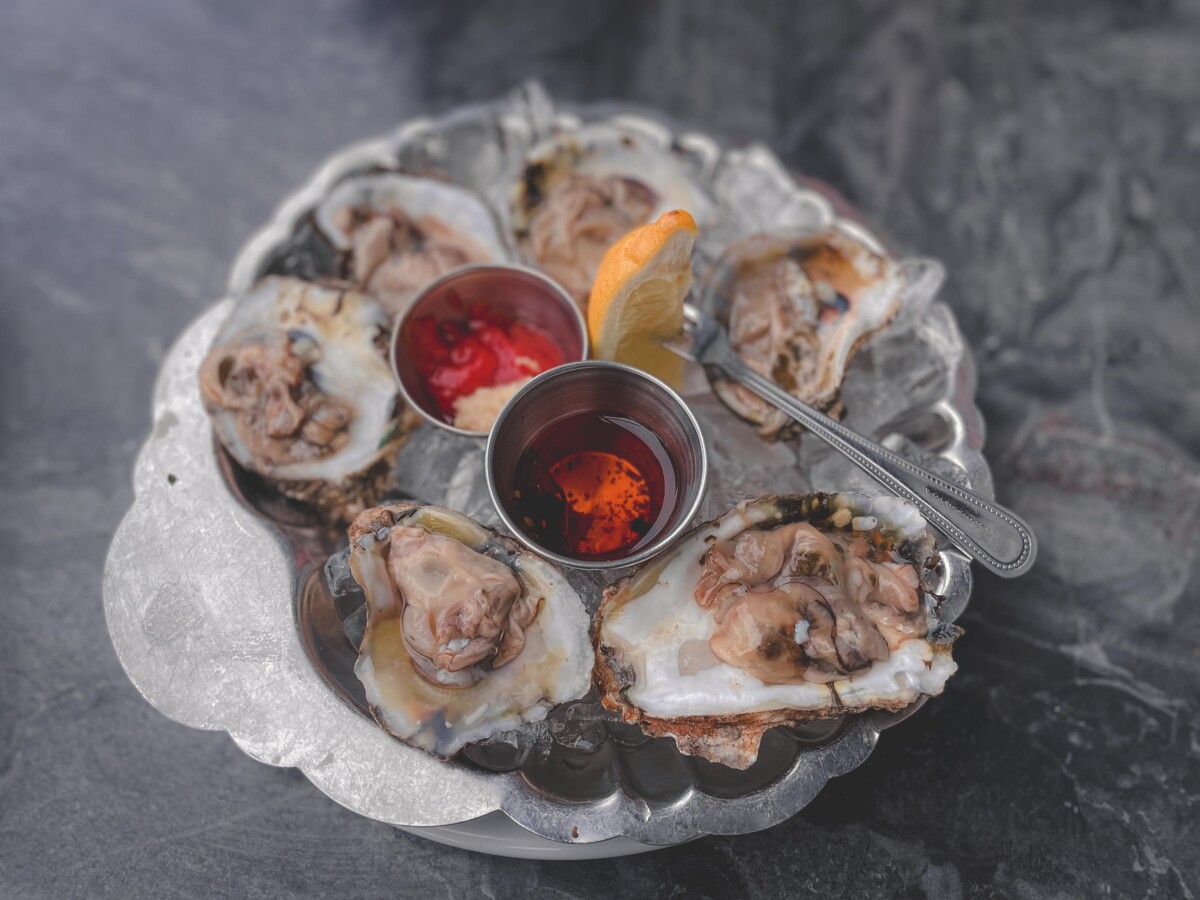 Domenico's: if you want a sit-down experience. Head indoors for an ocean view; stay outdoors to people-watch on the wharf. Try the oysters on a half shell (six Chesapeake Bay Blue Point Oysters accompanied with cocktail sauce).
Fish & Chips Café: get popcorn shrimp and french fries (your mouth will thank me)
Whale Watching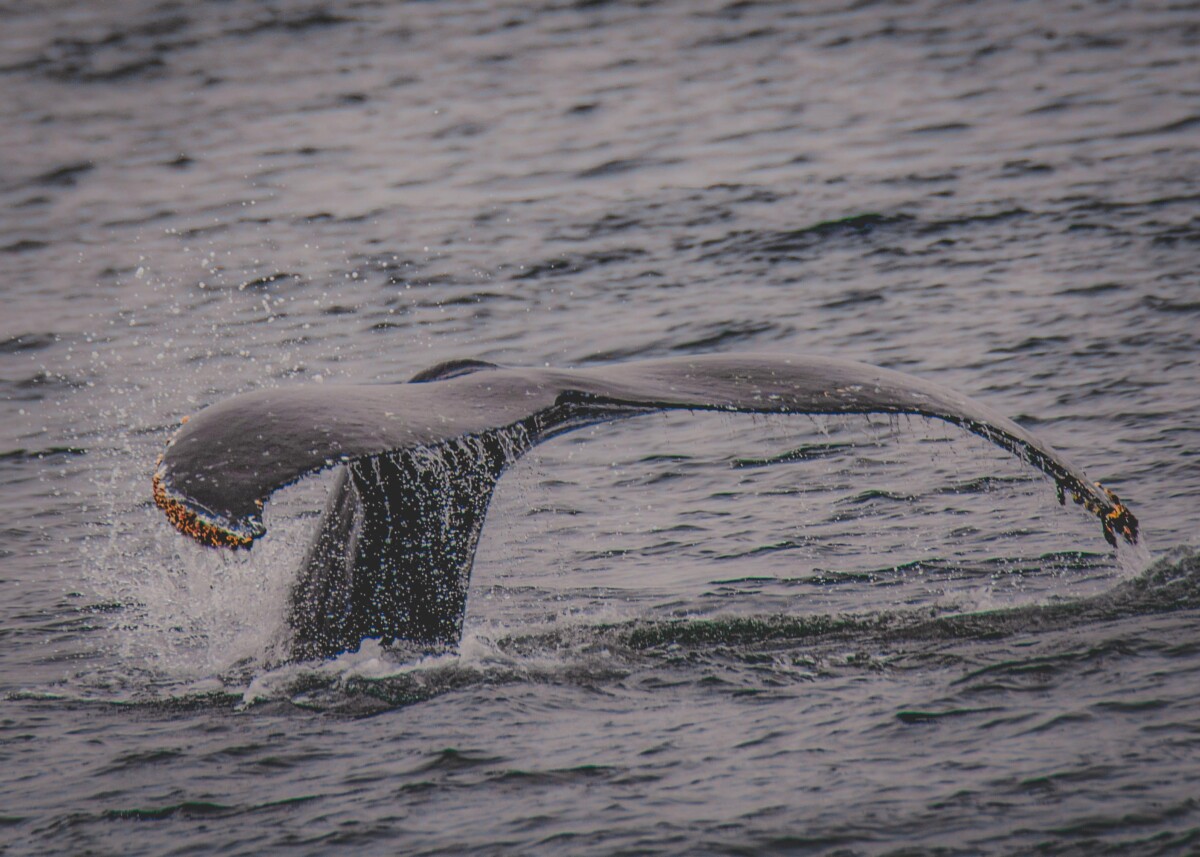 If you love sea creatures, go gaga over sea otters, and have always wanted to see a whale up-close and personal, add whale watching to your Monterey day trip itinerary (this is the tour I booked). Ranging from 2.5 to 4 hours depending on the tour company and season, whale watching is an exhilarating experience. The boat takes off toward the center of the sea, but be aware, going on a brief tourist ferry ride or riding the Jungle Cruise at Disneyland is NOT the same as going whale-watching!
Travel Tip: If you're prone to motion sickness, ask your doctor for an over-the-counter medication recommendation.
Although you can sit inside, the best views are on the outer or top deck, but don't forget to wear something warm, as it's colder at sea than on land. Make sure your phone is fully charged and your camera has extra batteries; it's best to leave your gear on or you'll miss the action.
Then, be prepared to see a showering of water bursting from the ocean, in the distance, as you spot a humpback whale frolicking about before it quickly disappears. You're likely to also spot sea otters sun-bathing and pelicans and seagulls searching for their next meal during your whale watching excursion.
Cannery Row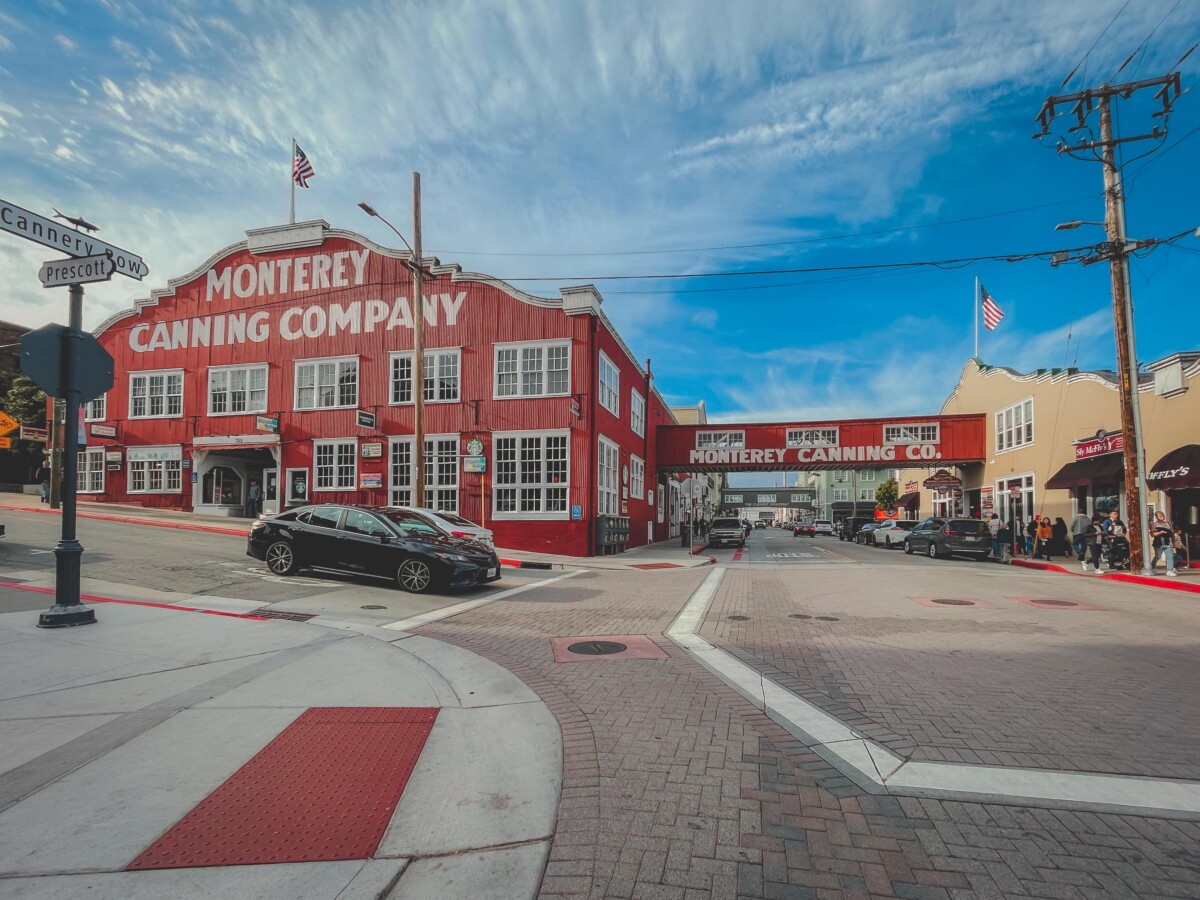 You can't spend one day in Monterey without checking out Cannery Row, also the title of one of John Steinbeck's most famous literary creations. There's even a monument that pays tribute to him just outside some of the oceanside shops, balanced on large rocks, where the occasional seagull will come to rest. Once made up of sardine canning factories, much of Cannery Row is now home to various chain stores, gift shops, approximately 20 waterfront restaurants, and several luxury hotels.
Definitely one of the most populated areas in Monterey for visitors, it's best to go early or during off-season. It's a great place to get a lot of walking in. You'll also hear the sounds of sea otters bellowing on nearby docks.
Antiquing
What's more fun than spending a day trip to Monterey shopping? If you're a fan of antiques and secondhand items, treasure-hunting in Monterey is super fun, and you're bound to find a gem (or two)! There are many mom-and-pop stores to scour through, but if time is limited, head to Cannery Row Antique Mall, a large, silver building located a block from the main section of Cannery Row. Featuring over hundred vendors, it can be overwhelming entering the two-story warehouse, as each vendor's stand is practically on top of the next (imagine cubicles without walls to divide spaces). You can find everything here. Vintage dishware. Jewelry. Clothes. Magazines. Electrical items. Musical instruments. Old postcards and Levis jeans. There are even stands set up as themes such as Disney, Hawaii, nautical, flamingos – everything goes here. You could literally lose yourself for hours. It's almost a guarantee you will find something at this eclectic store to take home with you!
Wine Tasting Monterey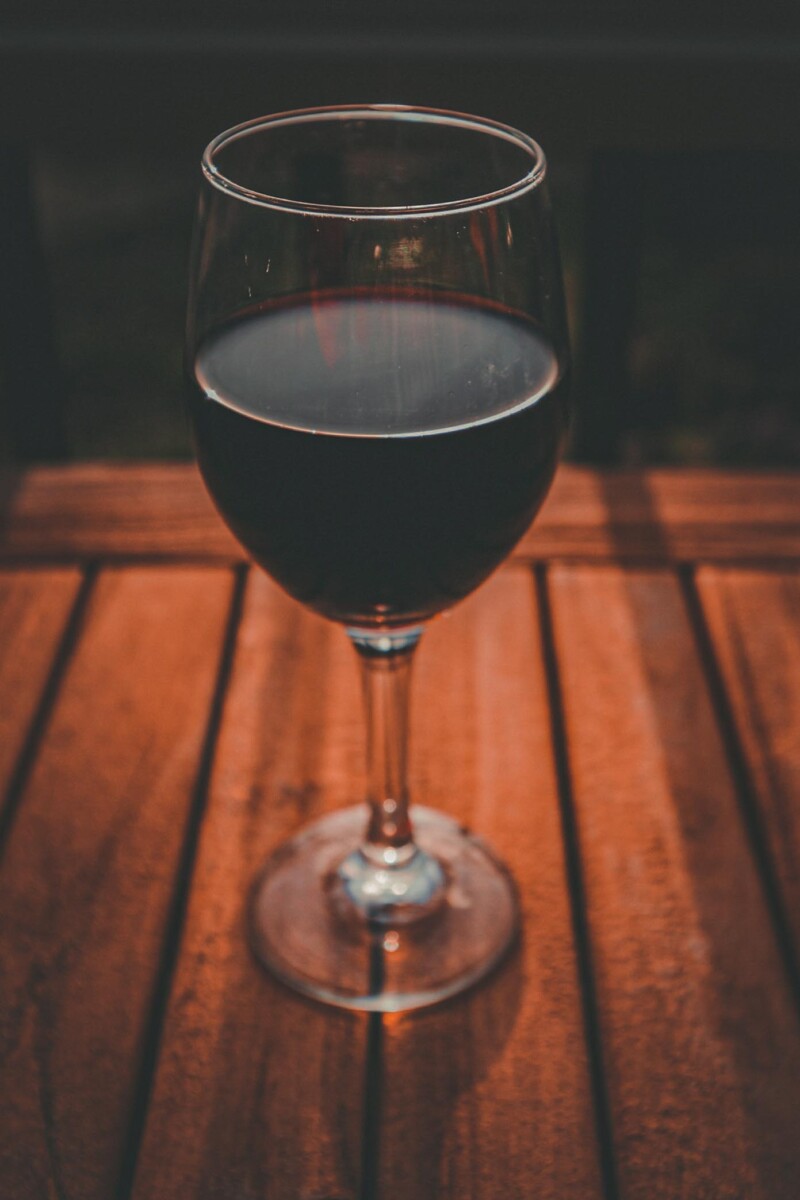 With so many tasting rooms that are incredibly close to the main tourist attractions around town, wine-tasting in Monterey is no driving necessary (maybe, just a quick Uber) experience. Comanche Cellars Wine Room is located in downtown Monterey, just a few blocks from Cannery Row. Closed on Mondays with varied hours the rest of the week, this popular cellar features wine flights of five for $20 and is great for individuals, couples, and groups.
Just a few minutes away on Cannery Row, check out Bargetto Winery which offers three tasting flights ranging from $20-$25 a person. My favorite is the Chaucer Flight, four different Meads and one dessert wine, a unique combination because some of their wines consist of fruit and honey instead of grapes. If you have a whole day to devote to wine-tasting, other stops along the way include Pierce Ranch Vineyards and A Taste of Monterey, a three-in-one wine bar, wine market, and bistro.
MST Trolley
The MST Trolley is a terrific source that many tourists don't know about (have it on your radar during your day trip to Monterey). It's funded partially by the city of Monterey, allowing this trolley service to be free for all riders. Not only is it a fun way to travel through town, it's also the best way to sightsee, so you don't have to constantly get in your car and pay for parking every time you head to a new destination. Instead, park all day at the downtown parking garages for $12, and pick up the trolley at Tyler Street and Del Monte Ave. Every 10 to 15 minutes, the trolley escorts guests through downtown Monterey, Fisherman's Wharf, and Cannery Row. The only caveat is the trolley is a seasonal service, runs from the end of June through Labor Day.
Pacific Grove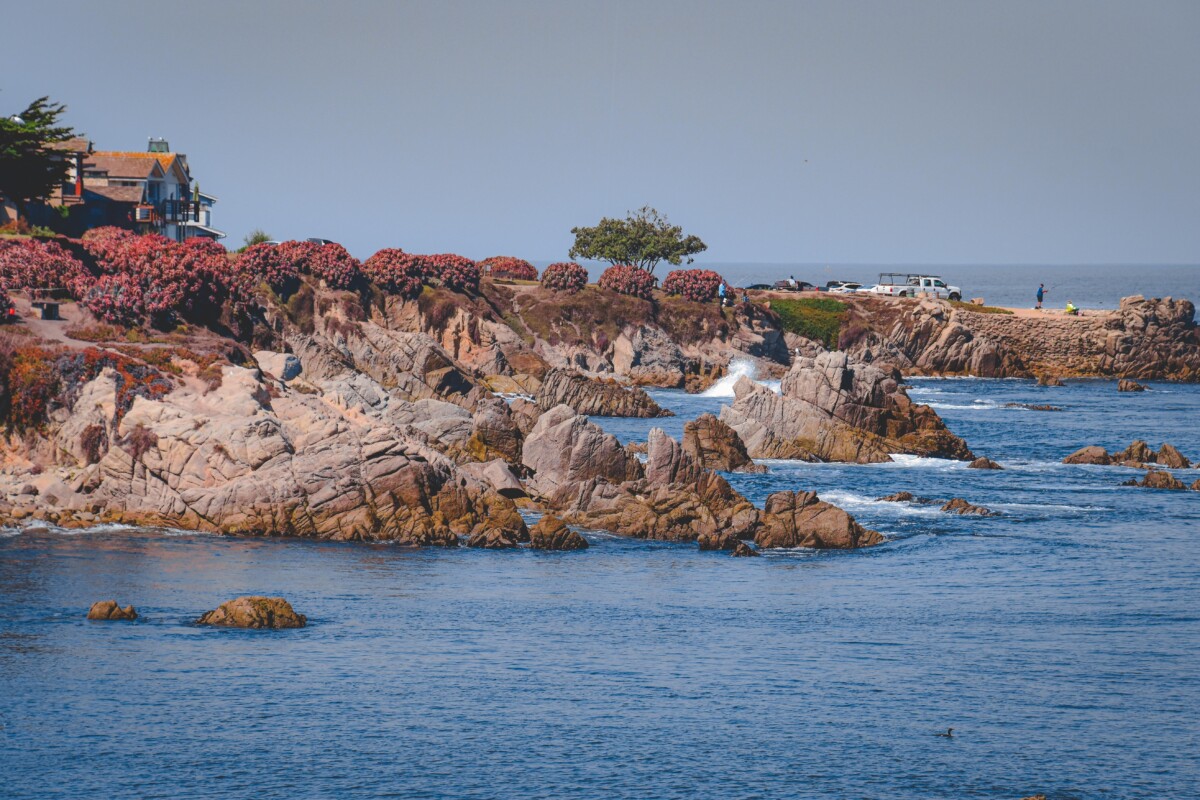 Pacific Grove is on my list of top small coastal towns to visit for enjoying beautiful ocean views, drinking coffee at independent coffee houses, sampling diverse cuisines at one-of-a-kind restaurants, and window-shopping at every store in its modest downtown area. Known for Lovers Point Beach as well as Victorian houses (many of which have been transformed into charming bed-and-breakfasts), Pacific Grove is a lesser-known tourist attraction in Monterey County but should absolutely not be missed during a Monterey day trip.
And now to my deer reference at the top of this post – deer sightings are quite common here, and they're often seen roaming the streets, grazing at golf courses and parks, and even chilling out in residents' front yards. Like any wildlife, don't approach, just admire from afar.
Travel Tip: Because it's a small community, things close fairly early, so if grabbing dinner, plan to head out closer to 6p.m. to avoid being turned away because it's closing time.
Monterey Beaches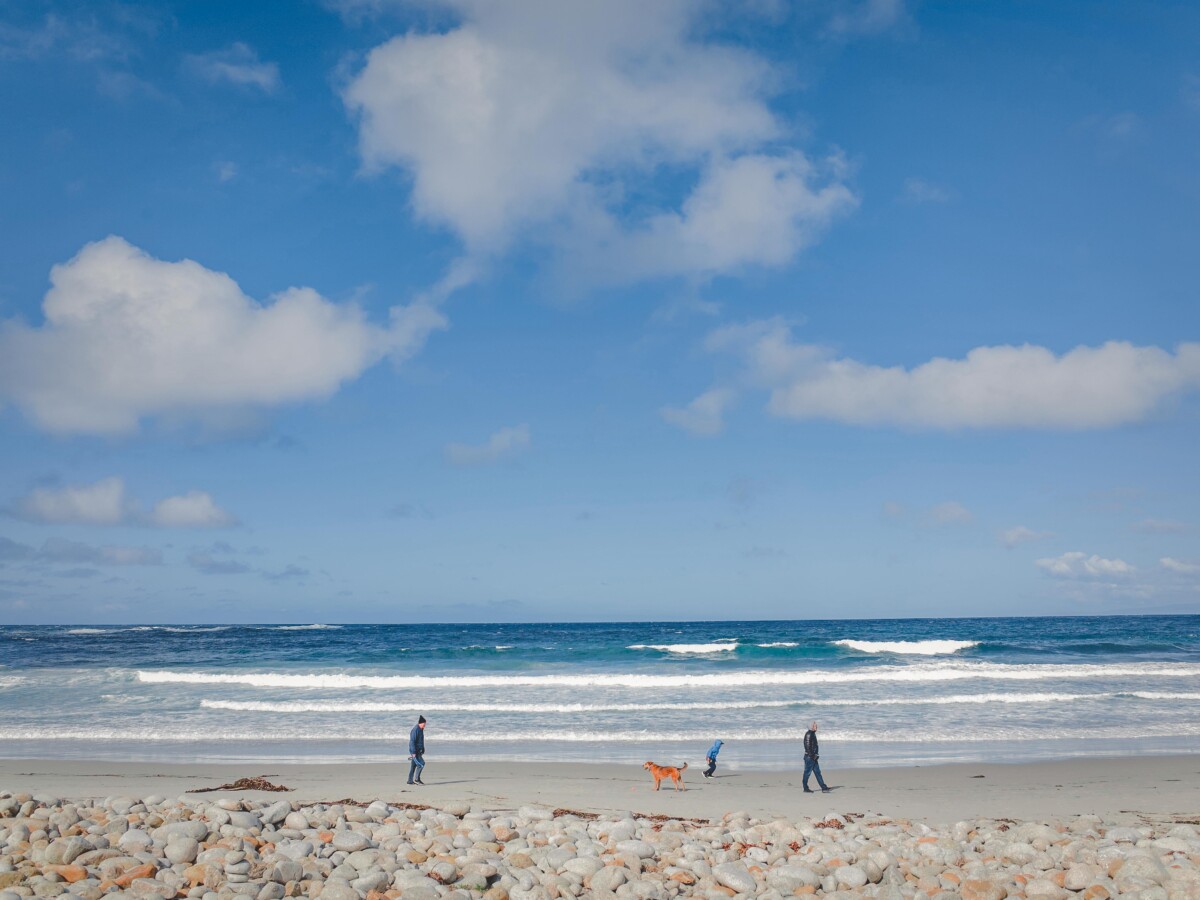 With so many beaches to choose from, you'll need some help to figure out which beach is best for your day trip to Monterey. Here are my top picks:
Lover's Point Beach (Pacific Grove): a three-minute walk from the above-mentioned Centrella Inn, this beach is eye candy, not only for stunning views of the ocean, but turn around – you'll capture amazing sights of some of the most adorable beach houses and cottages. It's not uncommon to see women dressed in white, men in suits and ties, and a photographer at bay, snapping precious shots for engagement photos.
Del Monte Beach: This dog-friendly beach features picnic tables, a boardwalk and bike trails, so it's perfect if you're trying to fit multiple activities into a beach day trip. If you stay until the evening, watch the sunset and take in the lights from the nearby wharf, for a picturesque moment.
McAbee Beach: Close proximity to Cannery Row, this is convenient to an area you are most likely already visiting. Let the nearby aromas lure you to seaside dining, or eat first, followed by a leisure stroll with a view of the row in the distance.
Point Lobos State Natural Reserve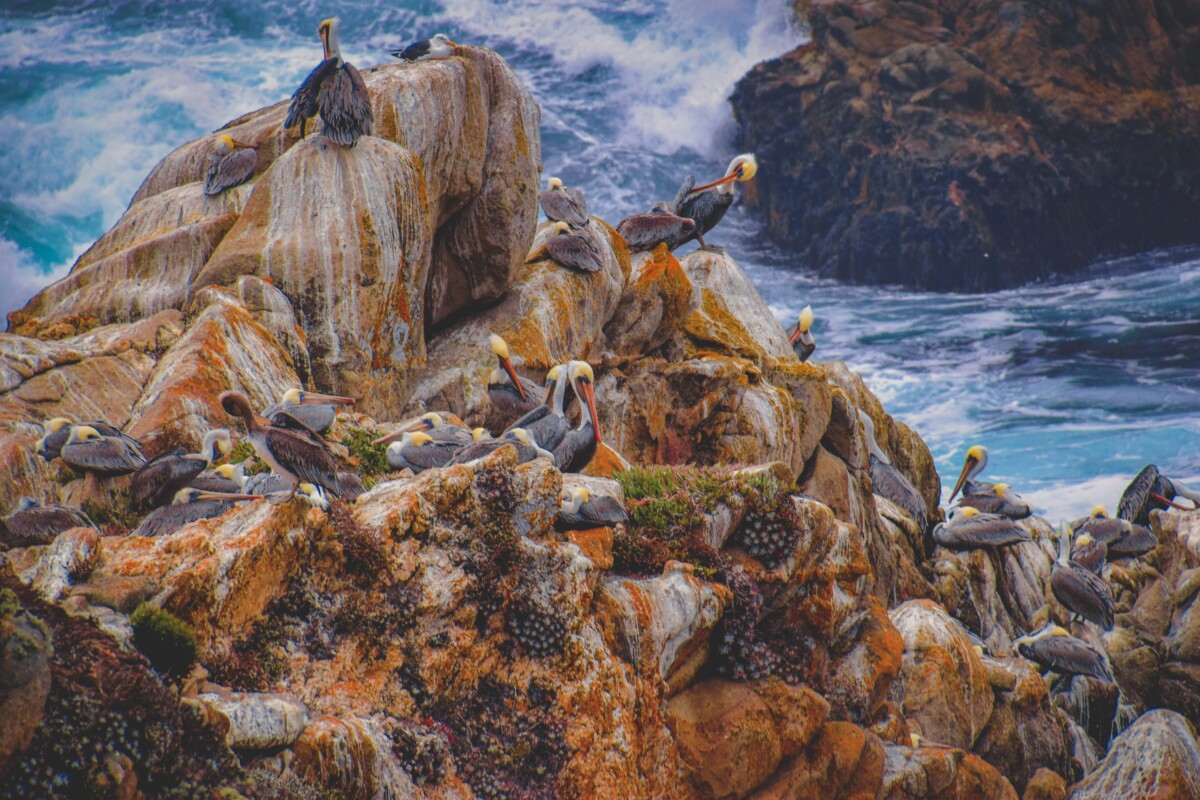 Point Lobos State Natural Reserve is a state park centered in Monterey County, located in Carmel, an upscale town next door to Monterey. Perfect for outdoor and hiking enthusiasts and lovers of nature, you could easily spend you entire Monterey day trip here, and it's a fantastic vista point for viewing wildlife, a variety of birds and sea animals. You're bound to get some photogenic shots of all that nature has to offer, especially since there are twelve different trails to explore, China Cove, a whaling station museum, and Gibson's Beach, where the sparkling water will mesmerize your eyes and relax your senses.
Travel Tip: Before you go, make sure you're fully stocked up on supplies like first aid kits, snacks, and plenty of water if hiking is on your list of activities for the day.Like many other places in Monterey County, it can get crowded here, so aim to arrive early to get a coveted parking spot. There is no per-person fee to get into the park, but there is a small parking fee unless you are lucky enough to score free parking right outside on the Pacific Coast Highway (Hwy 1).

Did you enjoy this day trip to Monterey travel guide? What would you do on a day trip to Monterey? Let us know in the comments below! As always, we love hearing from you!