Top districts in Dallas for entertainment.
The third-largest city in Texas, Dallas also remains one of the fastest-growing. It's a big area, 300-plus square miles split into a series of easy-to-remember districts. Highland Park Village for high-end shopping and a slice of the outdoors. Deep Ellum for the arts, trends, and resistance. Dallas Arts District for the tourists.
Each district in Dallas has its own niche and style and look and vibe. And the best districts in Dallas have a habit of growing and evolving. There are mainstays. But you'll also see boutiques flit in-and-out of the landscape.
Without further ado, here are the best districts in Dallas.
Downtown Dallas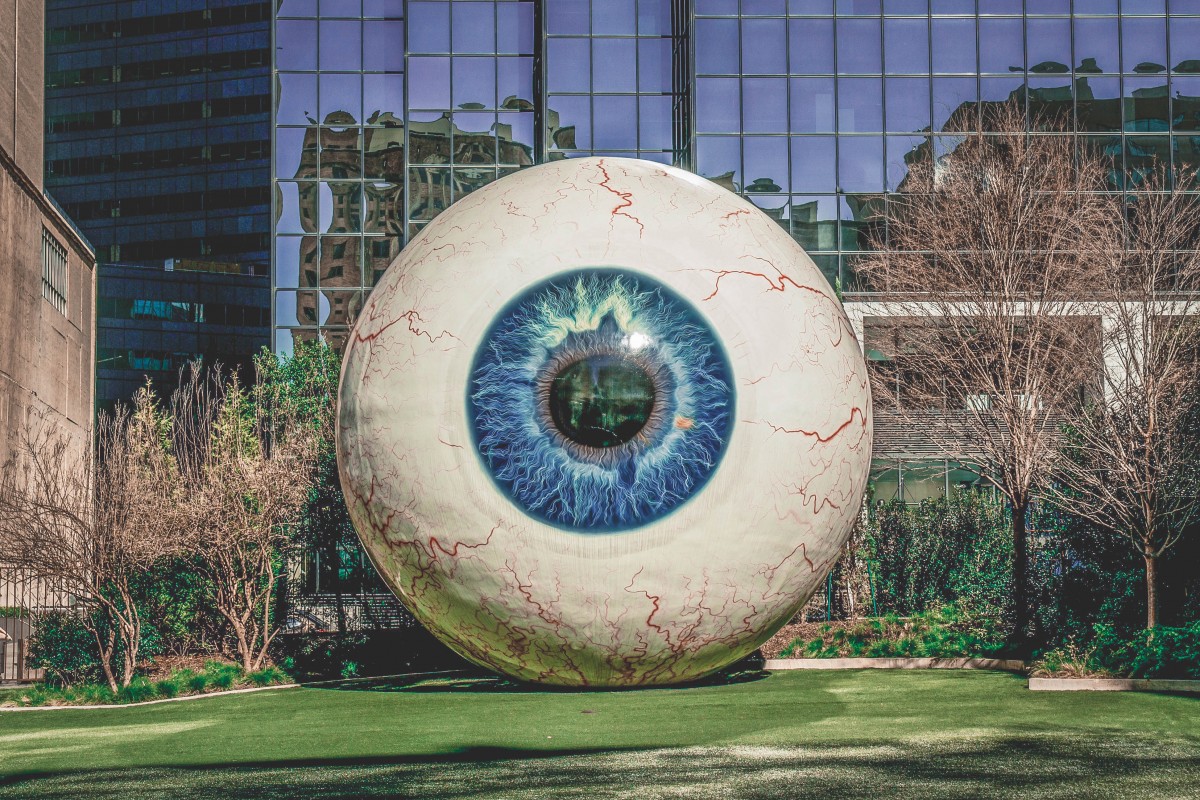 Main Street District
Main Street is the plug of downtown Dallas. The district (which bears the same name) envelopes the road, which seems narrow under the gaze of tall shops, big hotels, and commercial skyscrapers.
Parking on Main Street is a mess so if you're planning a visit to this popular Dallas district, arrive early in the morning (recommended time: 7 AM). Along the street, you'll discover the Neiman Marcus flagship store, Dallas' iconic blue-tiled coffee shop (The Commissary), and Tony Tasset's giant eye that draws crowds (it's a 30-foot tall statue modeled after the artist's own eyes and yes, it's even creepier up-close).
Dallas Arts District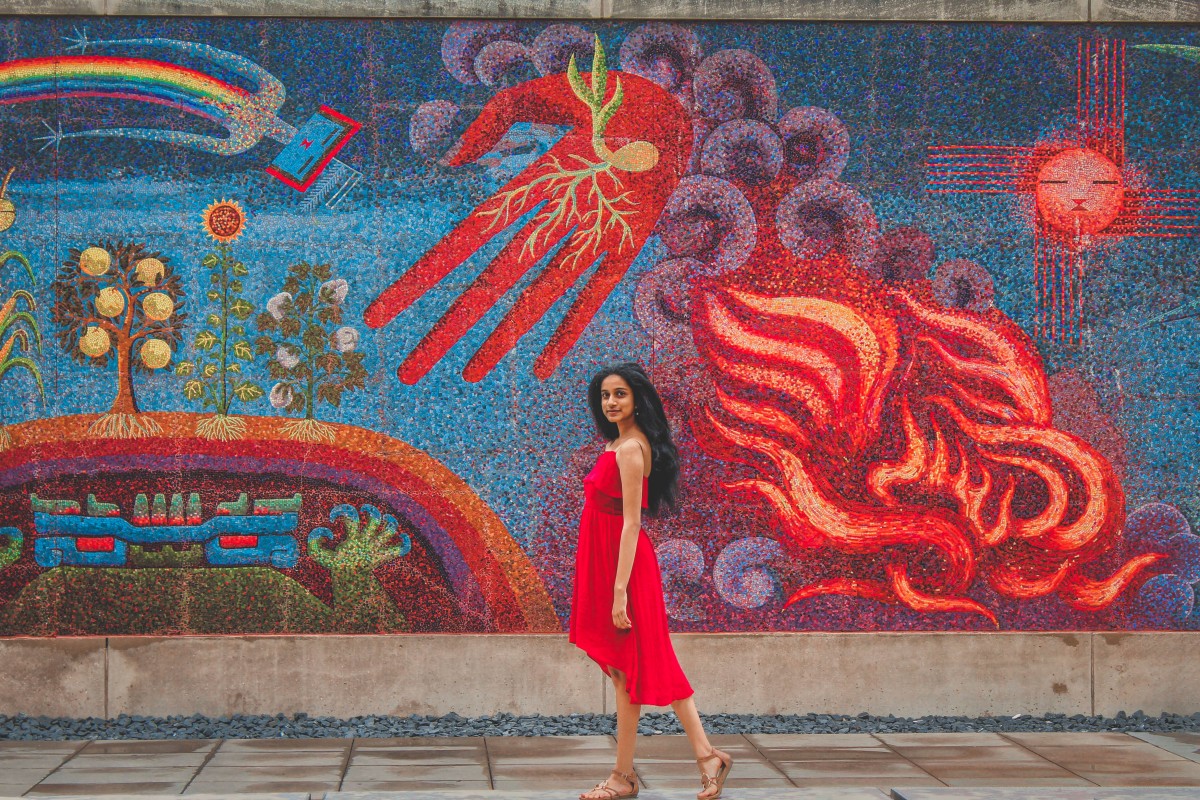 Downtown is home to some of the biggest tourist attractions in Dallas. The Dallas Museum of Arts (DMA), Crow Collection, and Nasher Sculpture Center are all situated here, in the midst of hard-angled streets. And amongst locals, this hub of museums is known as the Dallas Arts District.
The Dallas Arts District is one of my favorite areas to simply walk around. For a full-breadth tour of the area, start at the Winspear Opera House, an architecturally modern take on classic opera structures.
From here, you'll see a unique view of Dallas' skyline, one that's fractured by a gridded canopy and thick beams.
And just a few steps away is Meyerson Symphony Center. Meyerson's interior is even more impressive than its exterior (which resembles a beige box casing a glass baseball cap). The venue lifts up sounds. Chords and notes leap above rows of seats.
After listening to a performance at Meyerson, you'll want to continue down Flora Street, past Belo Mansion and the Asian-art-focused Crow Collection and the ever-popular DMA to Klyde Warren Park, an urban oasis hidden in plain view.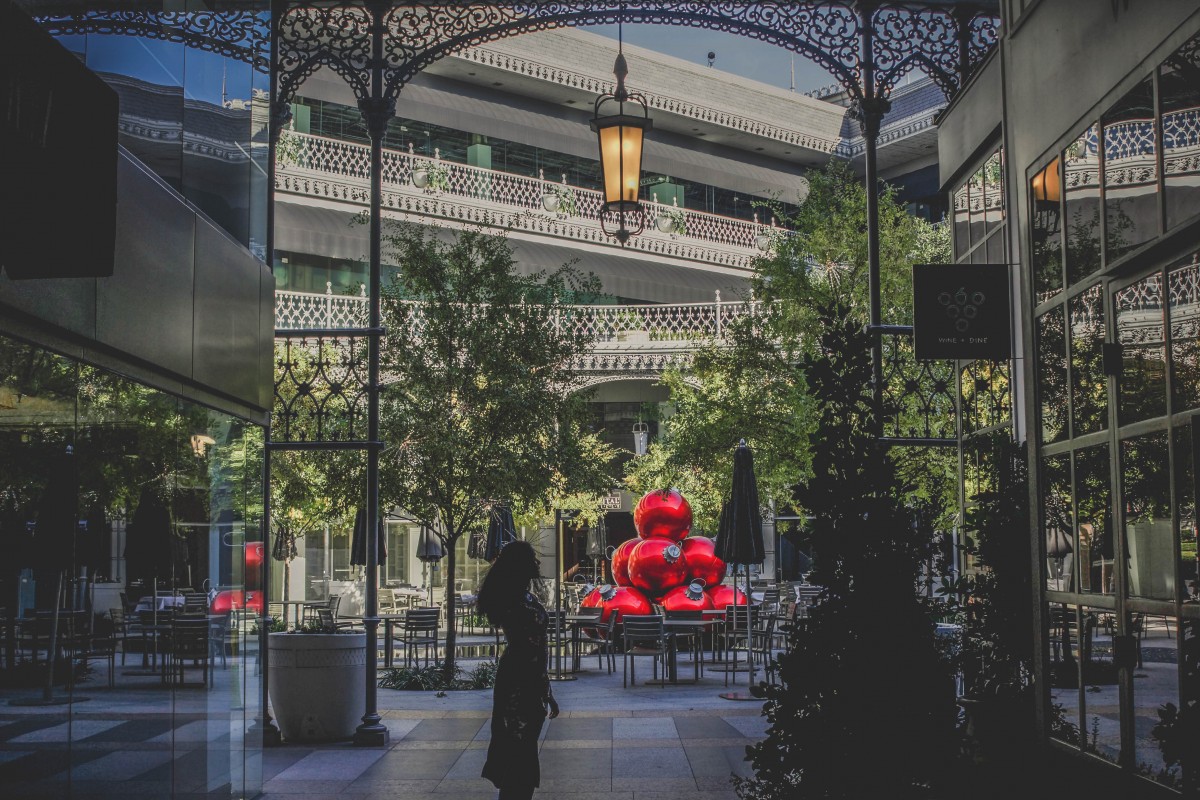 West Village District
Located in Uptown, West Village, at heart, is a Dallas shopping district. But it's also a place to eat, stroll, and relax. It's home to unique restaurants like Mutt's Cantina (dog-friendly bites) and The Rustic (music-driven bar).
A morning walk around West Village is a breath of fresh air. You'll pass bold-colored street art, bubbly murals, tall trees, and floor-to-roof windowed shops that you can peek inside. My morning walking path usually starts near Kendra Scott and inches towards McKinney Avenue Trolley (which is completely free to ride).
West Dallas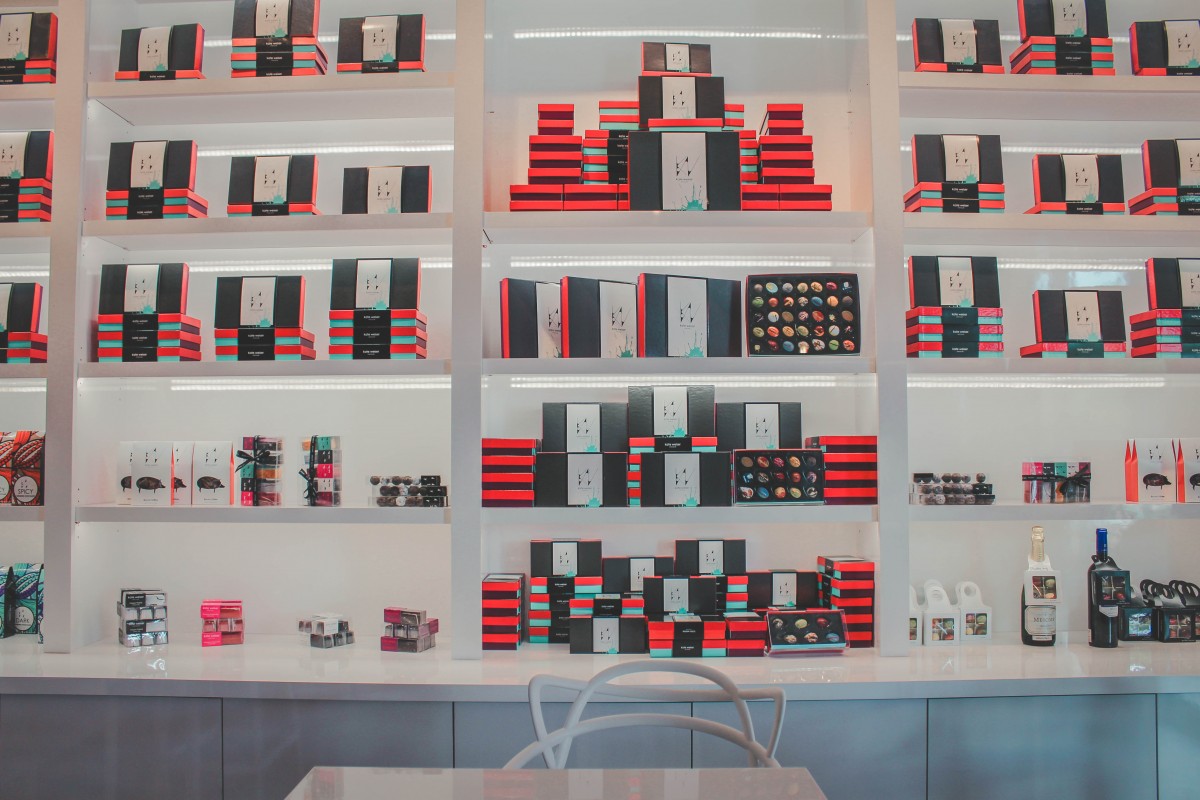 Trinity Groves
One of the most underrated (and smallest) entertainment districts in Dallas, Trinity Groves still stretches a good fifteen acres.
On-site, you'll find a mix of restaurants and boutiques (sometimes, both-in-one), from high-end healthy eats to down-home BBQ & Blues. Take your pick from Mexican, Korean, Chinese, Japanese, and Middle Eastern menus. Trinity Groves offers up a melting pot of flavors.
Knox-Henderson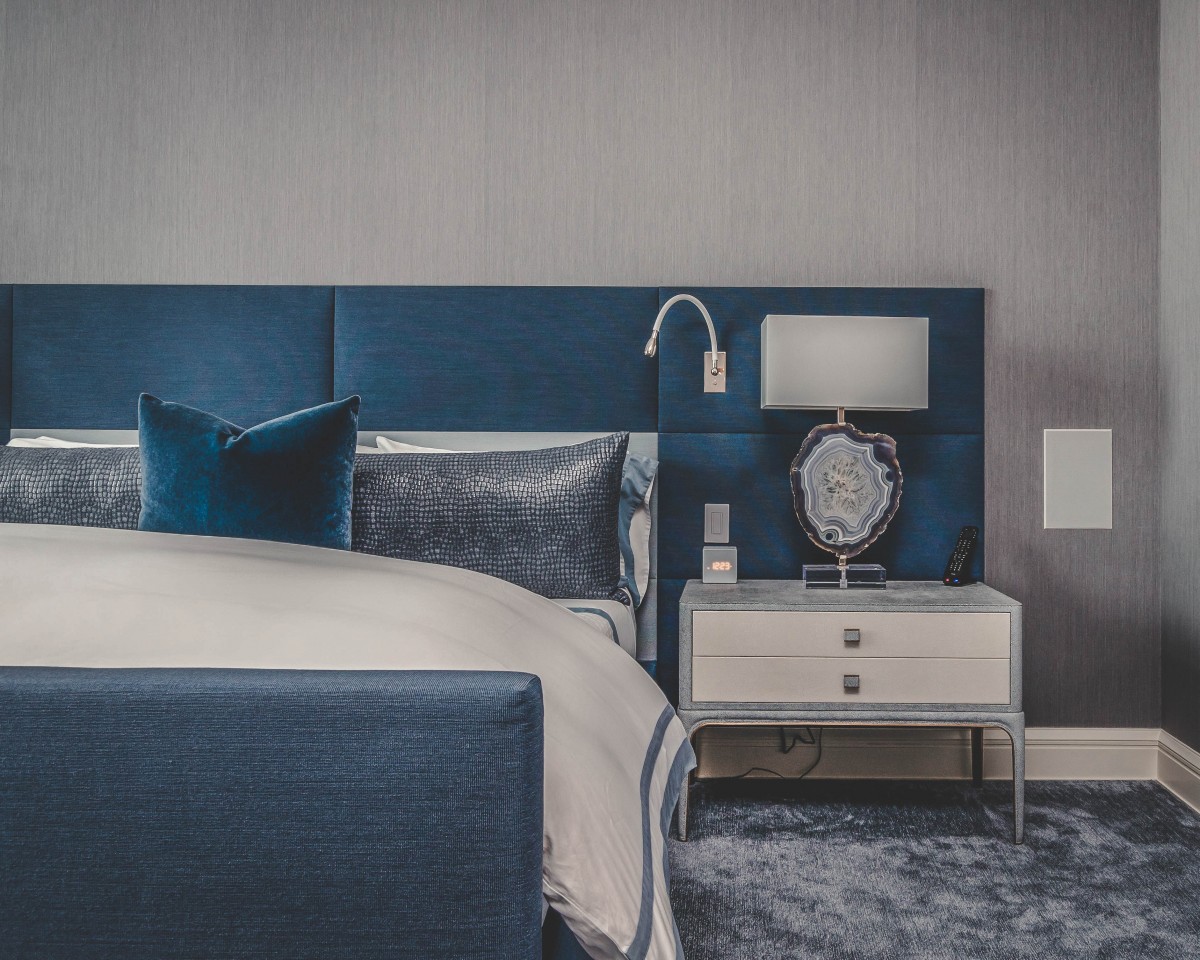 Like Main Street, Knox-Henderson is a road and a district rolled into one.
It's also a showcase. Design comes first at Knox-Henderson. Each boutique is carefully curated and paletted. The colors fit as does the decor.
We're convinced each room takes an aesthetics-upon-aesthetics approach.
In Knox-Henderson, you'll find eyewear stores and rug shops that belong inside an issue of Architectural Digest. You'll pass a splashed-out jeans store and a puffed-pink purse shop. Away, which sells the creme-de-la-creme of chic travel luggage, even has a concept store here!
Some of the larger shops sell furniture with even larger price tags. But it's fun to walk through regardless.
And I think that's the point of Knox-Henderson. It's high-end but not monotone. It's brazenly creative and upscale. Simultaneously. No shame.
Oak Cliff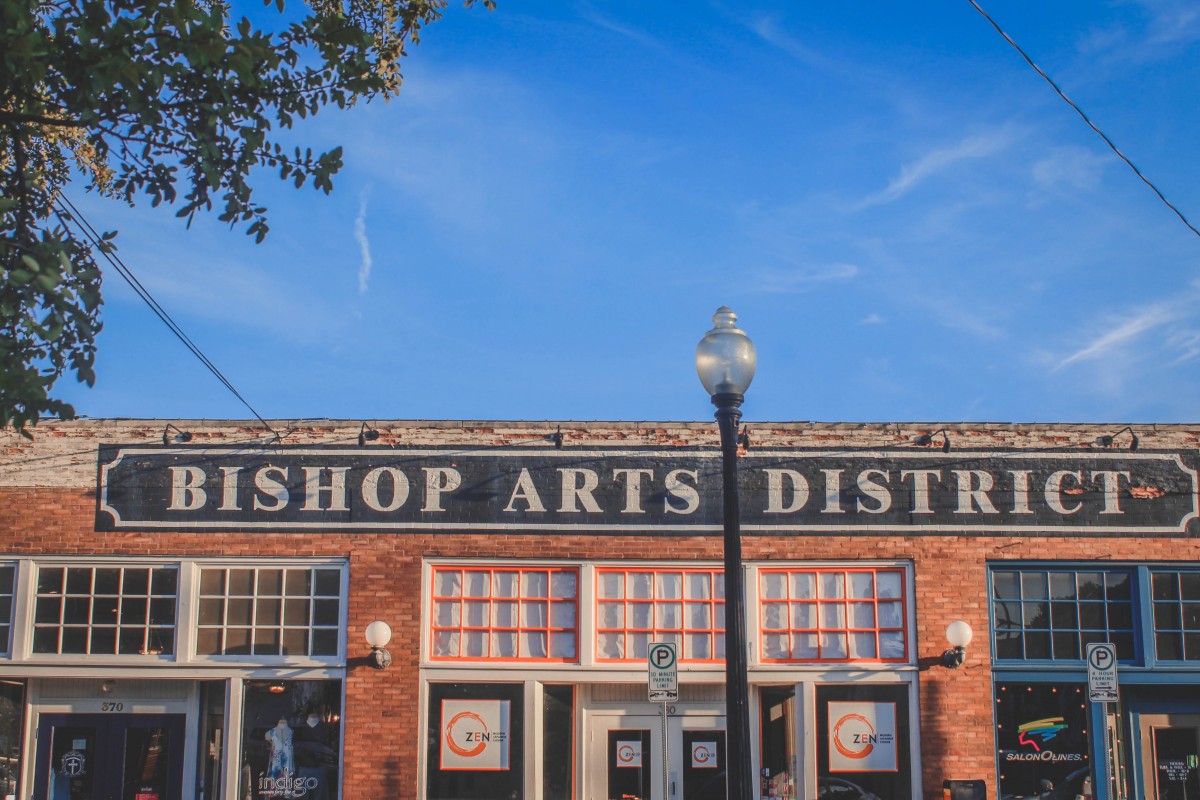 It's no secret that Bishop Arts District is one of my favorite areas of Dallas. I've talked about Bishop Arts District restaurants and boutiques time-after-time on Passport To Eden.
Situated in Dallas' Oak Cliff neighborhood, Bishop Arts District is split mostly between two walking streets: W Davis Street and N Bishop Avenue. It's a hip spot, with cute Dallas-loved cafes and even cuter bookstores.
The complex is also peppered with art – galleries, street art, murals. It's the perfect place to sip, shop, and stroll.
Deep Ellum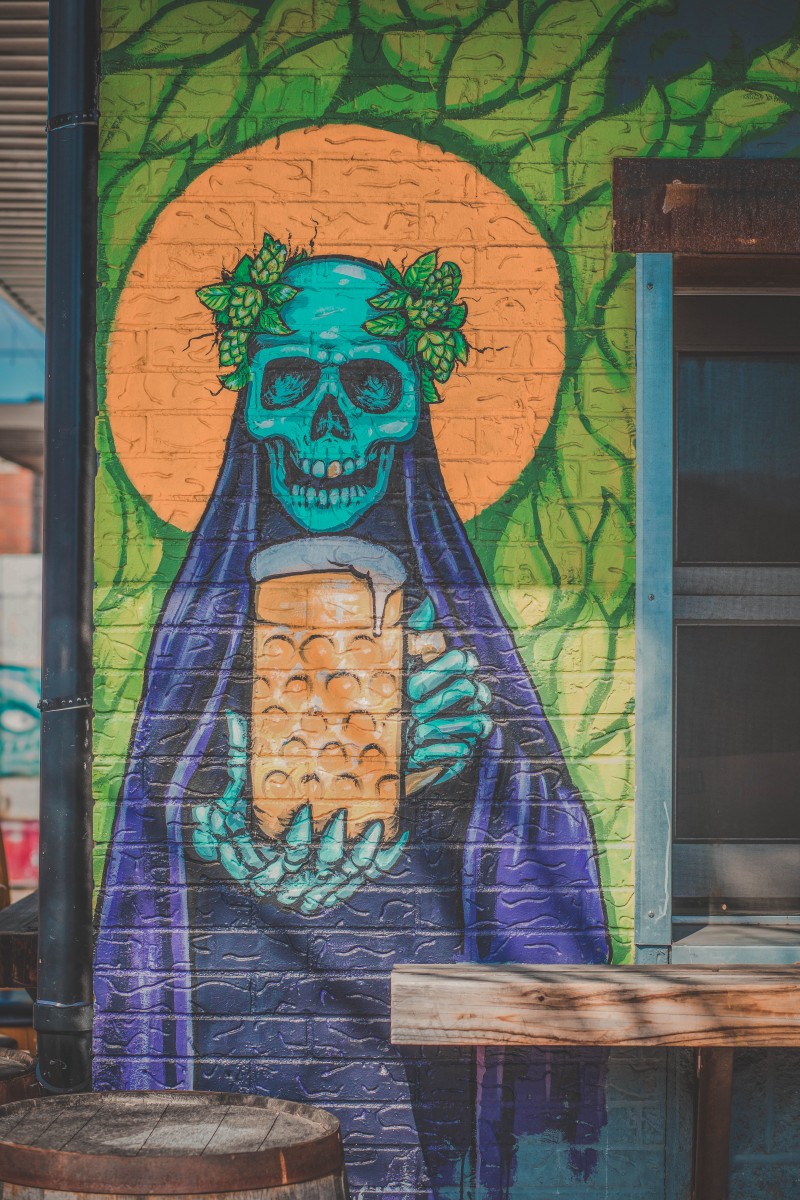 Deep Ellum stands at the peak of quirky. It's Keep-Austin-Weird (well, in this case, Keep Dallas Weird) maxed out. You'll find roads and nooks lined with street art – street art that takes on all sorts of bold and bright colors.
The area, in some places, is a little grungy, but the artwork livens up the whole scene. If this is your first time visiting Dallas, know that Deep Ellum is a must (if you have enough time). From the bars to the boutiques, it's one of the few Dallas districts seeped in its own culture.
Lower Greenville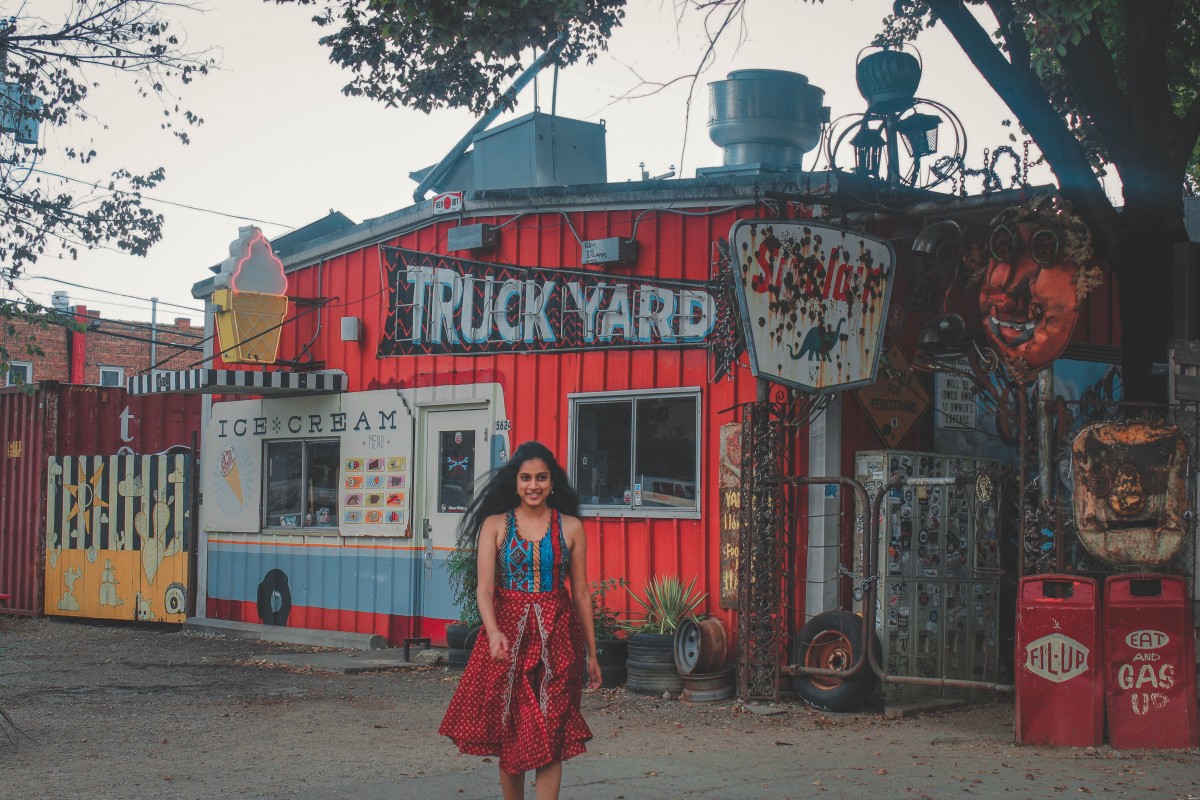 Lowest Greenville
Lower Greenville is Dallas' nightlife district. And Lowest Greenville, a sub-strip south of Belmont Avenue, is a square of late-night restaurants. It's home to the Truck Yard, a retro food truck lot, and HG Sply Co, one of the best rooftop bars in Dallas.
Lowest Greenville is commonly known for its mid-range establishments. But if you're looking for something a little more formal, a little more intimate, or a little more upscale, head to St. Martin's Wine Bistro or Rapscallion (one of the few Dallas eateries serving Nashville-style hot chicken).
Fair Park
Fair Park District is known for one thing: The State Fair Of Texas. So in the fall, this Dallas district is pure madness. But the rest of the year? With pop-up tents and scheduled outdoor performances gone, Fair Park fits in notes of peace.
There's still plenty to see here throughout the year, from the African American Museum to the Dallas Historical Society.
More Districts In Dallas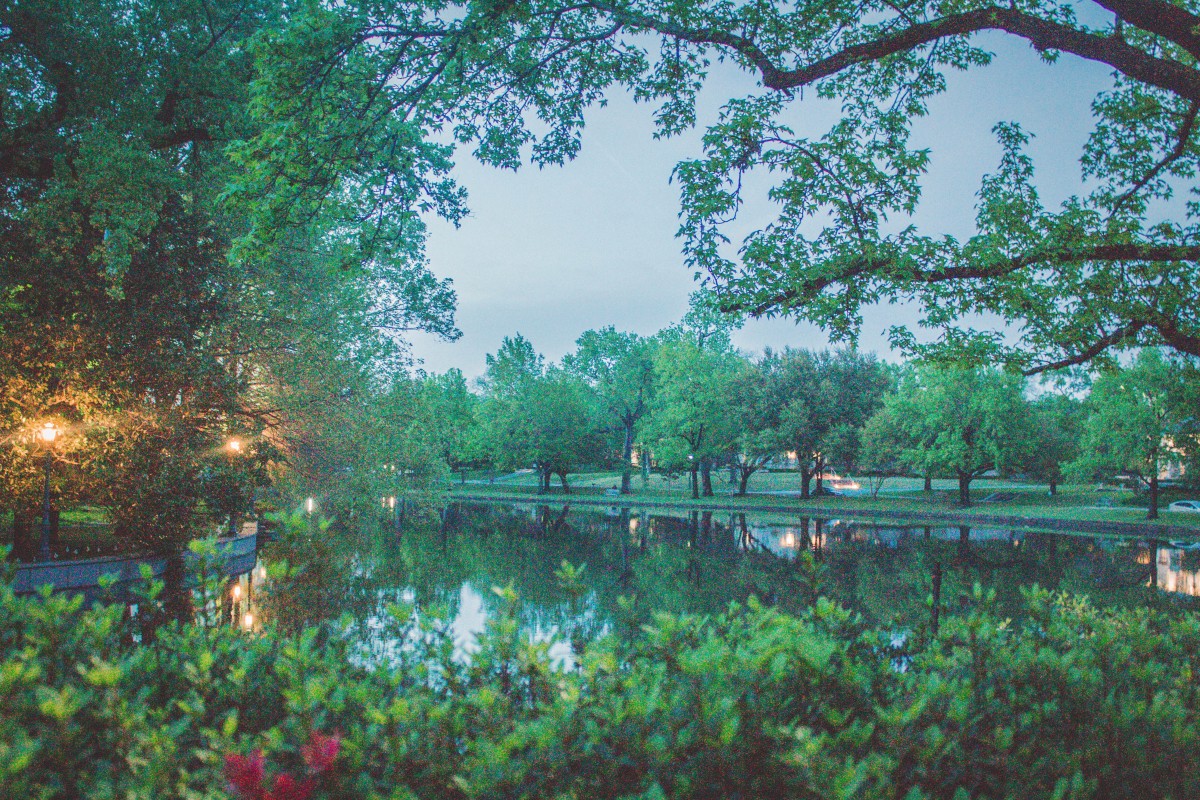 Dallas Design District: a mix of galleries and Vogue-worthy showrooms, Dallas' Design District is chic and high-end. For an inside look, head to Dallas Contemporary, a free-to-visit multi-room modern art museum.
Oak Lawn: an LGBTQ-friendly neighborhood, Oak Lawn is known for its gay bars and drag shows.
Mockingbird Station: often perceived as a shopping complex, Mockingbird Station is one of the lesser-known entertainment districts in Dallas. You'll want to visit for Urban Taco and Angelika Film Center. The steps near here, an abstract slash of pastel pinks and blues, make for a cute photo-op!

Did you enjoy this post on the best districts in Dallas? Have you ever visited any of these districts in Dallas? Let me know in the comments below!